'God's Own Country' is rapidly becoming a tourist hub; hence, there are many places to visit in Kerala. Here, we have come up with the top 15 and, best of all, the places – they offer a variety of experiences, and most of them are hidden gems! If you're looking for a relaxing time away from home or an adventurous one, Kerala is the right place. Let's have a look at the destinations!
Best Places to Visit in Kerala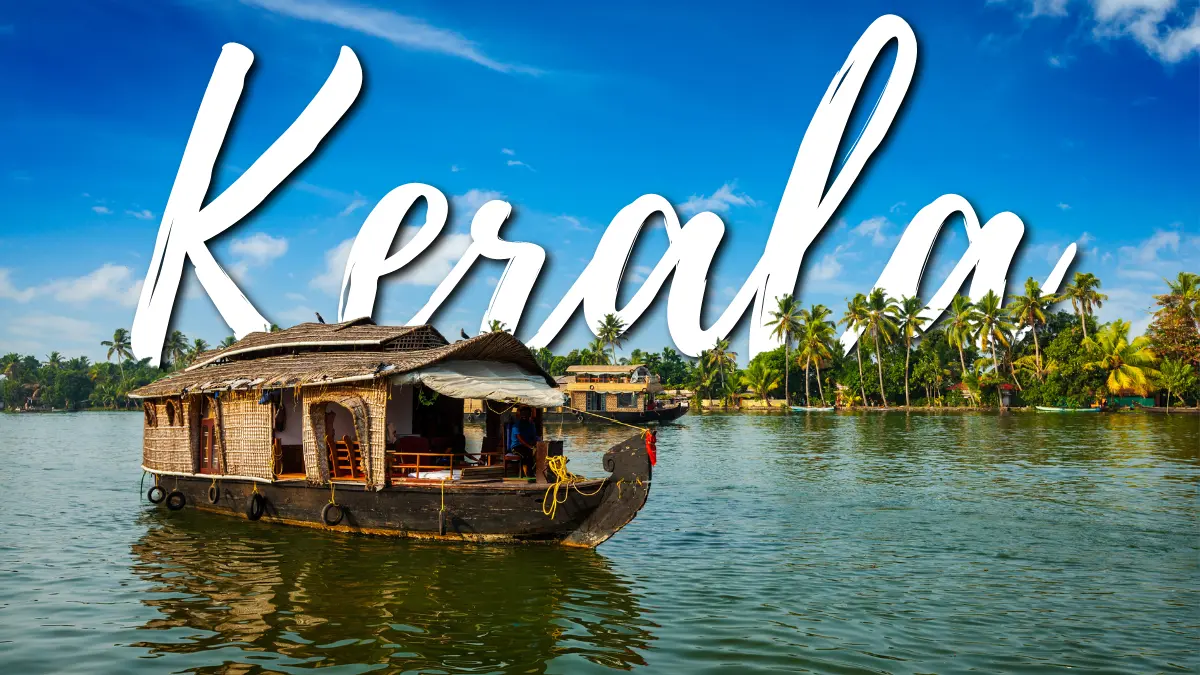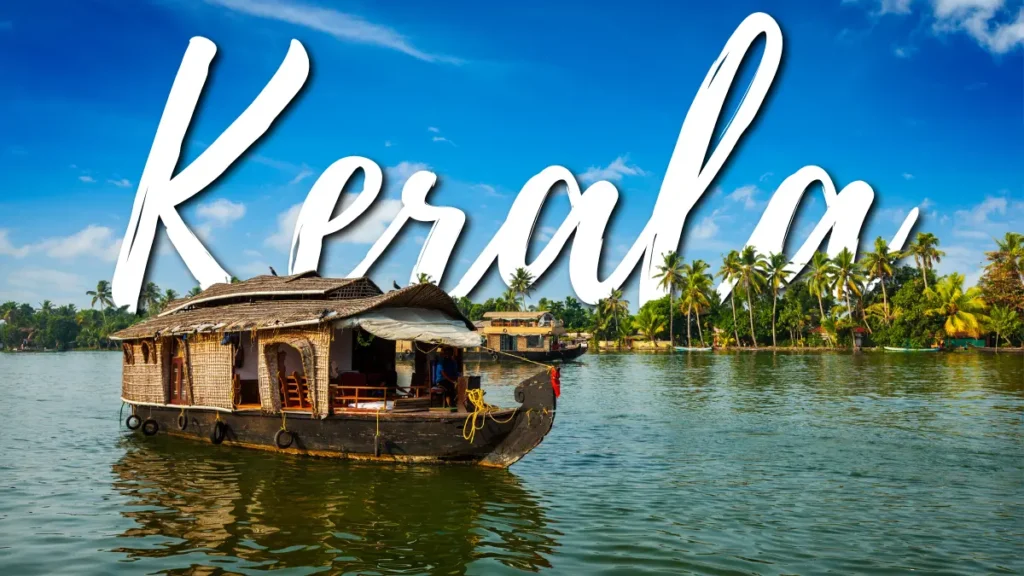 1. Alleppey
Alleppey, often called Alappuzha, is regarded as the 'Venice of the East' by many. It is a famous city known for its alluring backwaters and the world-famous Snake Boat Races. Alleppey houses many houseboat cruises on the Vembanad Lake and is one of the most beautiful places to visit in Kerala. The Kerala backwaters are enchanting here with exquisite lagoons, coconut-packed trees, elaborate canals, and panoramic aesthetics.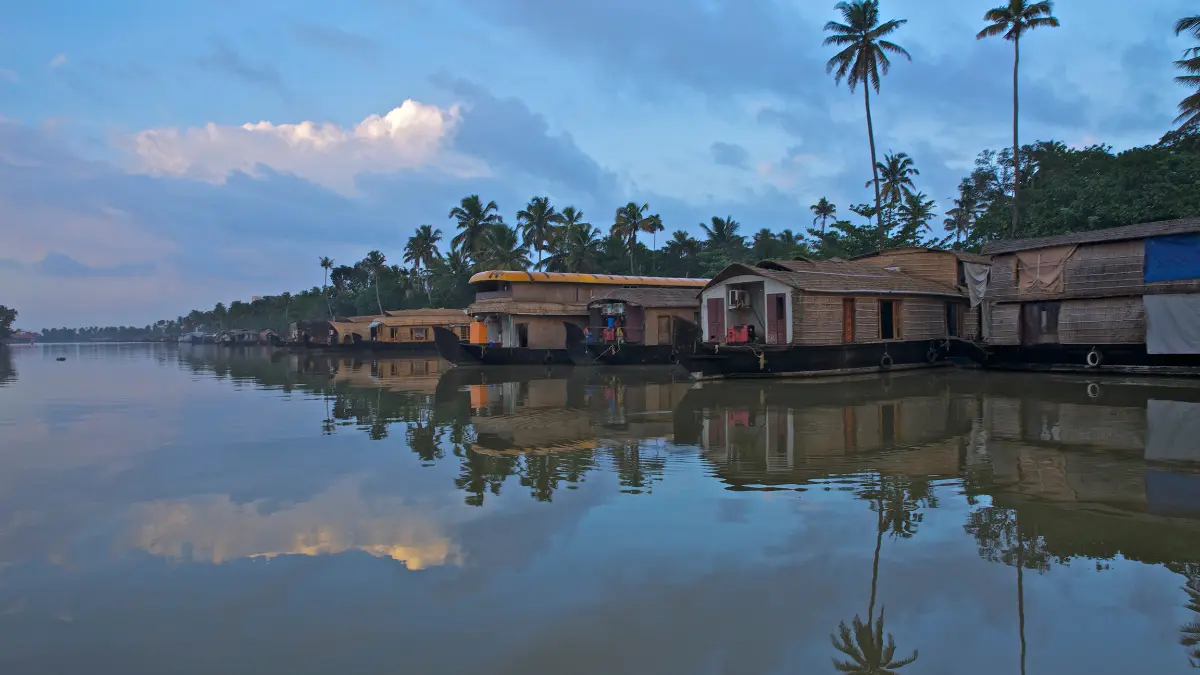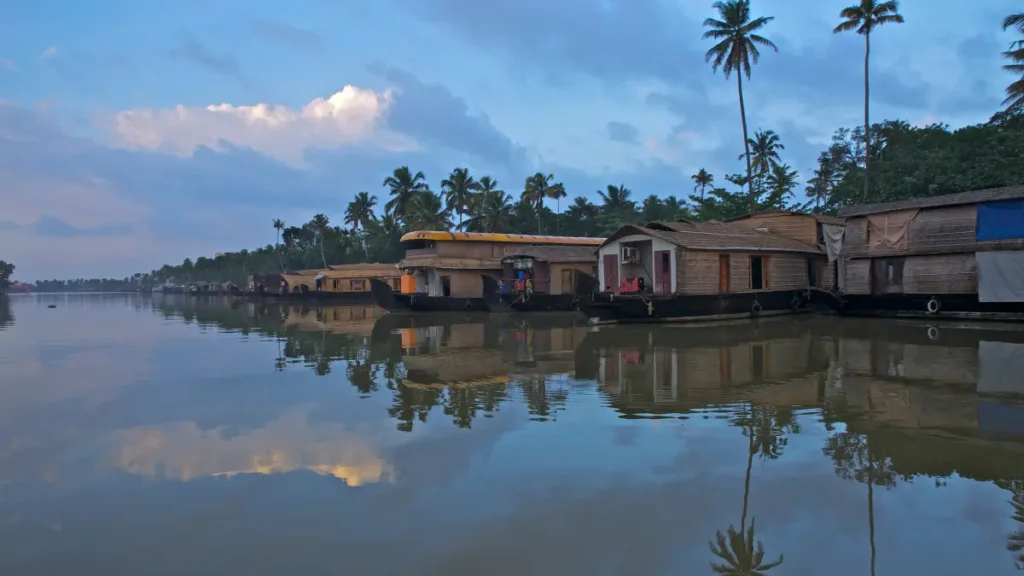 Alappuzha is the only city in Kerala with no forest – but that doesn't make it any less than a South Indian paradise. It is a paradisiacal experience for those who love nature – the lush greenery, scenic beauty, and houseboats make up for the lack of forests. The Alleppey beach and rice fields will take your breath away! Do not miss out on a relaxing time at the old lighthouse and the scenic boat races. Houseboat stays are a popular and one-of-a-kind experience to have when in Alappuzha.
Alappuzha Tourist Places:
· Alleppey Beach
· Vembanad Lake
· Krishnapuram Palace
Best Time to Visit Alleppey: December to February
Things to do in Alleppey:
· Houseboat Stay
· Nehru Trophy Boat Race during the harvest season
· Massage Therapies
2. Kochi (Cochin)
Kochi or Cochin is regarded as the 'Queen of Arabian Sea'. It is the financial and modern hub of Kerala that gives tourists a glimpse of everything – from pre-historic places to modern ones. You can visit this beautiful city anytime; it will surprise you with wonders. The co-existence of nature and metropolitan lifestyle is a treat to watch. If you're looking for relaxing retreats or even a fast-paced city tour with anyone – friends, family, or yourself – Kochi is the perfect place. It has something for everyone.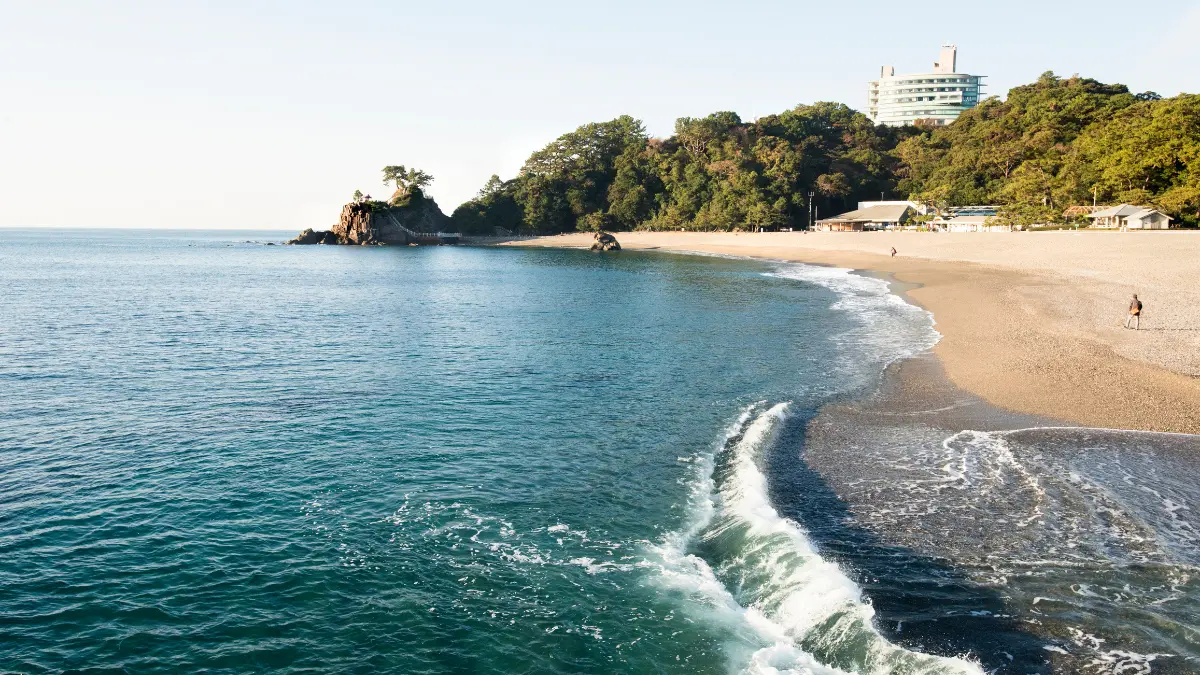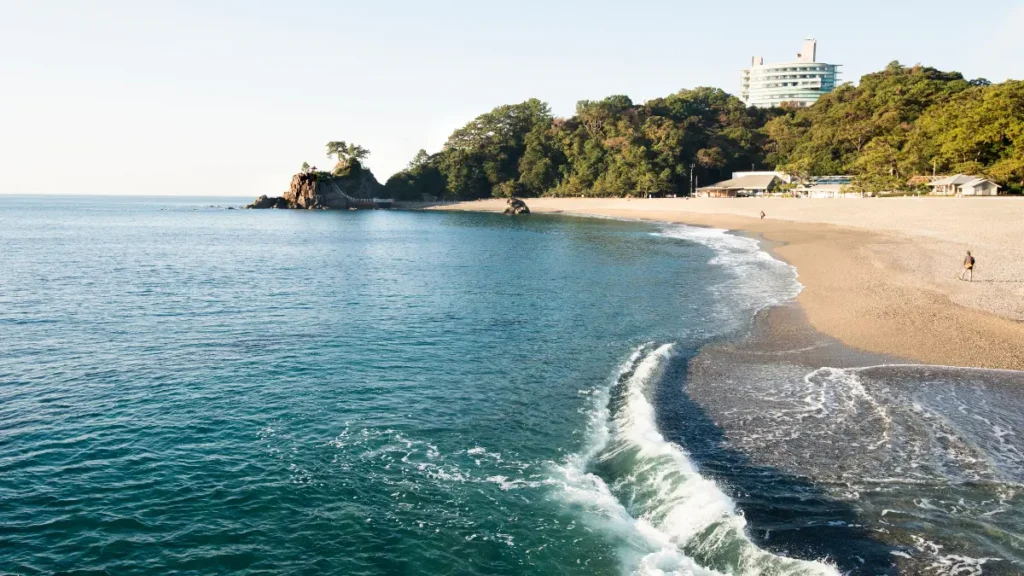 Kochi gives one an insight into the culture of Kerala, its history, and its geographical wonders. The beaches of Kochi are beautiful and offer a relaxing getaway from the hectic city life. If you're more into the hustle and bustle, you can check out the main city, Kerala's IT hub. Those exploring religiosity in Kerala can tour the city's many churches and temples. The architecture that has yet to be preserved from the colonial times is marvellous and will make your time here worthwhile.
Places to Visit in Kochi:
· Cherai Beach
· Mangalavanam Bird Sanctuary
· Santa Cruz Basilica
· Chottanikkara Bhagavathy Temple
· Fort Kochi
· Willington Island
· Bastion Bungalow
Best Time to Visit Kochi: All year round
Things to Do in Kochi:
· Cochin Carnival on New Years
· Houseboat Stays
· Shopping for spices, jewellery and antiques
Kerala Tour Packages for Couple with Price (2023)
: 15 Places to Visit in Kerala | Kerala Tourist Places
3. Munnar
Munnar is one of the rapidly growing places to visit in Kerala in June. It is a quaint little hill station renowned for its tea gardens and natural beauty. It is a peaceful town that offers unique experiences to those who seek them. Munnar is home to the neelakurinji flowers that bloom once every twelve years and are a sight to behold on the town's mountains. It is a magical place that offers a peaceful retreat for family, friends, and partners. Due to its romantic weather, Munnar has grown as a honeymoon destination.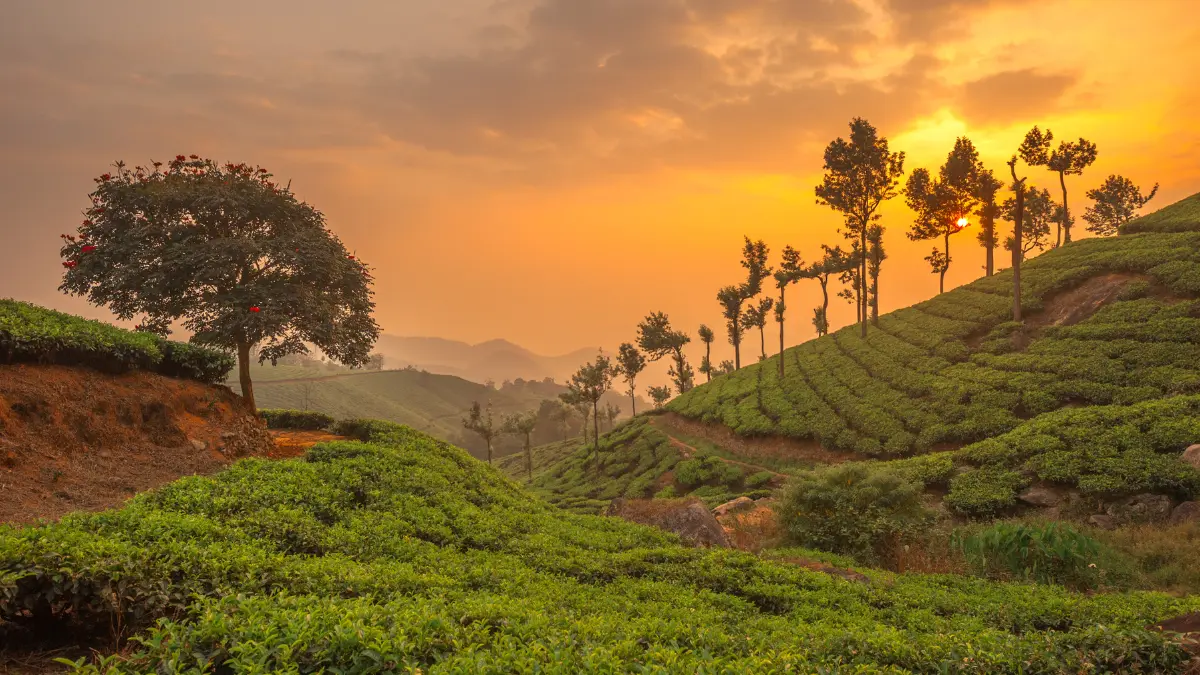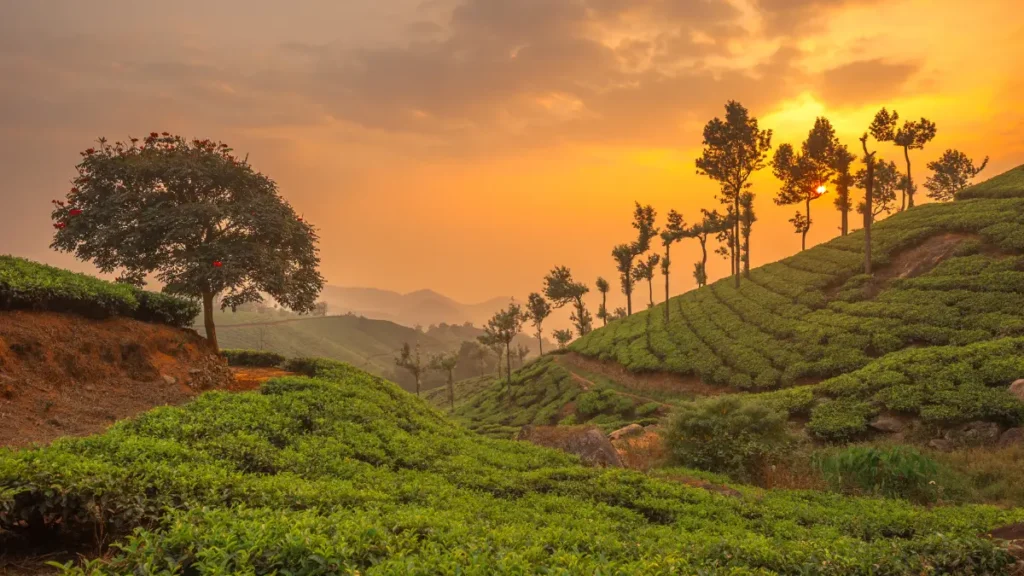 Munnar not only offers scenic beauty but many other sightseeing opportunities as well. The Eravikulum or Rajamalai Nation Park is where you can spot the Nilgiri Tahr, a rare goat. The Attukad Waterfalls are also a great option for those interested in trekking.
Munnar Tourist Places:
· Mattupetty Dam
· Kundala Lake
· Munnar Top Station
· Rajamalai National Park
· Echo Point
Best Time to Visit Munnar: From June to September
Things to Do in Munnar:
· Visit tea plantations to try out their delicious drinks
· Camp at Munnar Top Station
· Trekking and Hiking
· Stay in a Tree House
4. Wayanad
Wayanad is the most sought-after out of all the Kerala tourist places. It is nestled in the Western Ghats and is a location to look out for during your trip to God's Own Country. The hill station is home to the Wayanad Wildlife Sanctuary that stretches into Tamil Nadu and Karnataka, providing a home to the distinct wildlife of the state. It is a pristine location that gives one a soothing in the lap of nature. The town is dense with forests and winding roads to give you the perfect experience of nature's beauty. The foggy mountains, lush meadows, and valleys will captivate your heart.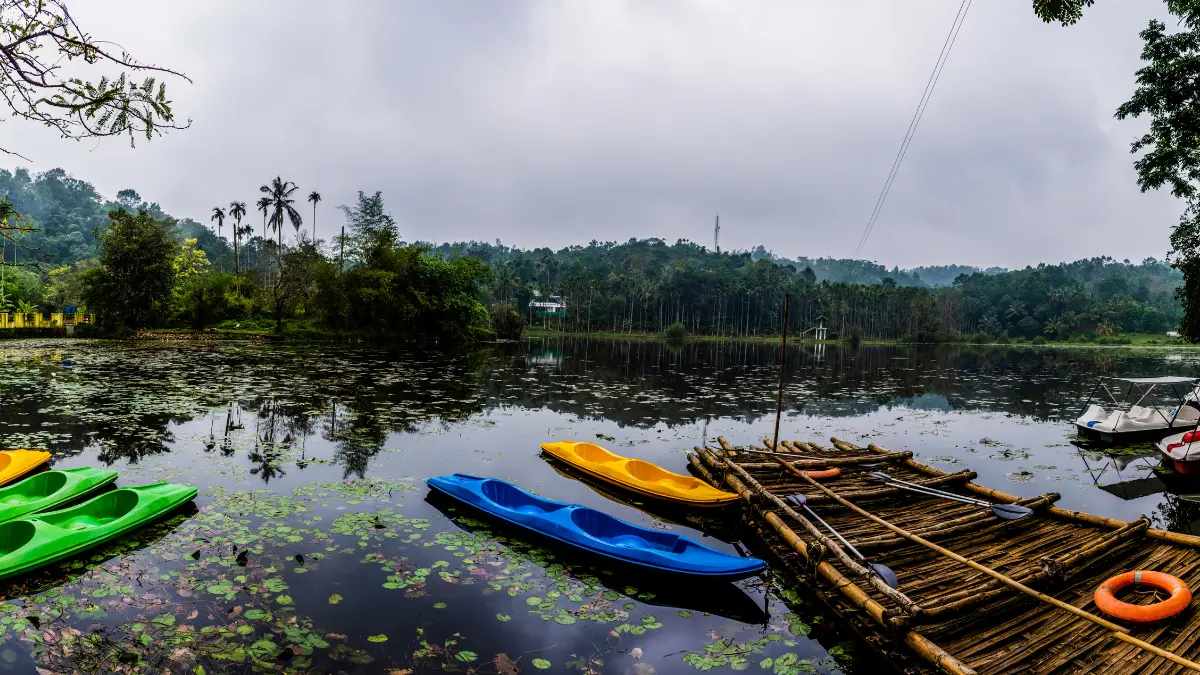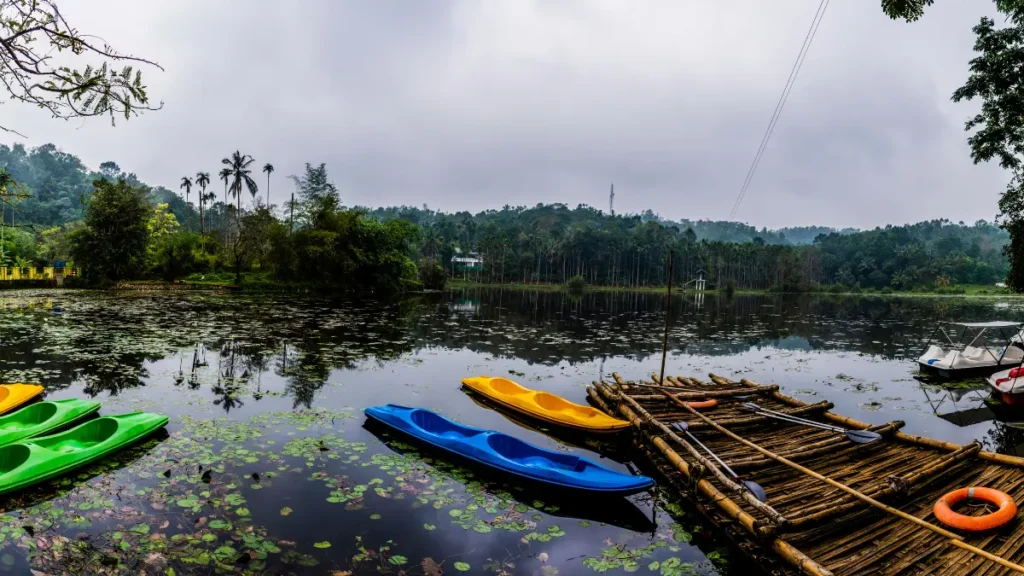 Wayanad's magnificent natural beauty is expressed in its huge expanses of mist-covered mountains, green valley meadows, white water springs, blue water lakes, and untamed forests. Despite its charming appearance, this sleepy small hill station's vast tribal population of over fifty tribes and their intriguing way of life may be what visitors find most attractive. Travellers may enjoy the thrills of jungle life while lodging in tree houses and mud huts.
Wayanad Tourist Places:
· Chembra Hill
· Meenmutty Waterfalls
· Wayanad Wildlife Sanctuary
· Soochippara Falls
· Lakkidi Viewpoint
· Pookode Lake
Best Time to Visit Wayanad: November to February
Things to Do in Wayanad:
· Tea Estate Tour
· Camping
· Staying in a Tree House
· Shopping for souvenirs
· Hiking and Trekking
· Cycling and Hiking
5. Thiruvanananthapuram
Thiruvananthapuram is the capital of Kerala and was formerly called Trivandrum. The name literally translates to 'City of Lord Anant'. The city has stunning beaches, extensive lengths of palm-lined beachfront, winding backwaters, and old buildings. Thiruvananthapuram, one of the well-known places to visit in Kerala in October, is known for its ancient temples, recognised for their architecture and the city's natural and historical significance.
There are so many lovely attractions to see in this religious city. The Lord Vishnu temple Padmanabhaswamy is the city's most distinctive temple. You will undoubtedly enjoy the panoramic view of beautiful landscapes, sun-kissed beaches, tranquil backwaters, and the architectural magnificence of historic temples and royal palaces. Thiruvananthapuram is home to several museums. These museums are located in a park in the city's north. Although there is a very small admission fee, this museum is fun and educational.
The indigenous food is distinctive and distinguished by the indulgent use of spices and coconut. You can try non-vegetarian dishes like Fish pollichathu and Fish molee as well.
Trivandrum Tourist Places:
· Padmanabhaswamy Temple
· Palace Museum
· Napier Museum
· The Science and Technology Museum and Planetarium
· Veli Tourist Village
· Peppara Wildlife Sanctuary
· Shankumugham Beach
Best Time to Visit Thiruvananthapuram: October to February
6. Vagamon
Vagamon is a lovely place full of sweeping pine valleys, verdant meadows, and rolling hills. It is the perfect place to get away and enjoy nature. It is on the Kottayam–Idukki border in Kerala, in Western Ghats. This little village is around 1200 metres above sea level amid a lush plantation. The path to Vagamon is carved out of solid rock and is bordered by pine trees. Vagamon's misty hills, valleys, and flowing waterfalls transport you to a different world with their splendour. The surroundings' lush nature and pleasant atmosphere are wonderful.
Vagamon is also a well-known pilgrimage site. Here are Thangal, Murugan, and Kurisumala. Kolahalamedu, Vagamon's highest point, is home to soaring pine trees with branches coated in needles. Kolahalamedu has been designated as a protected area.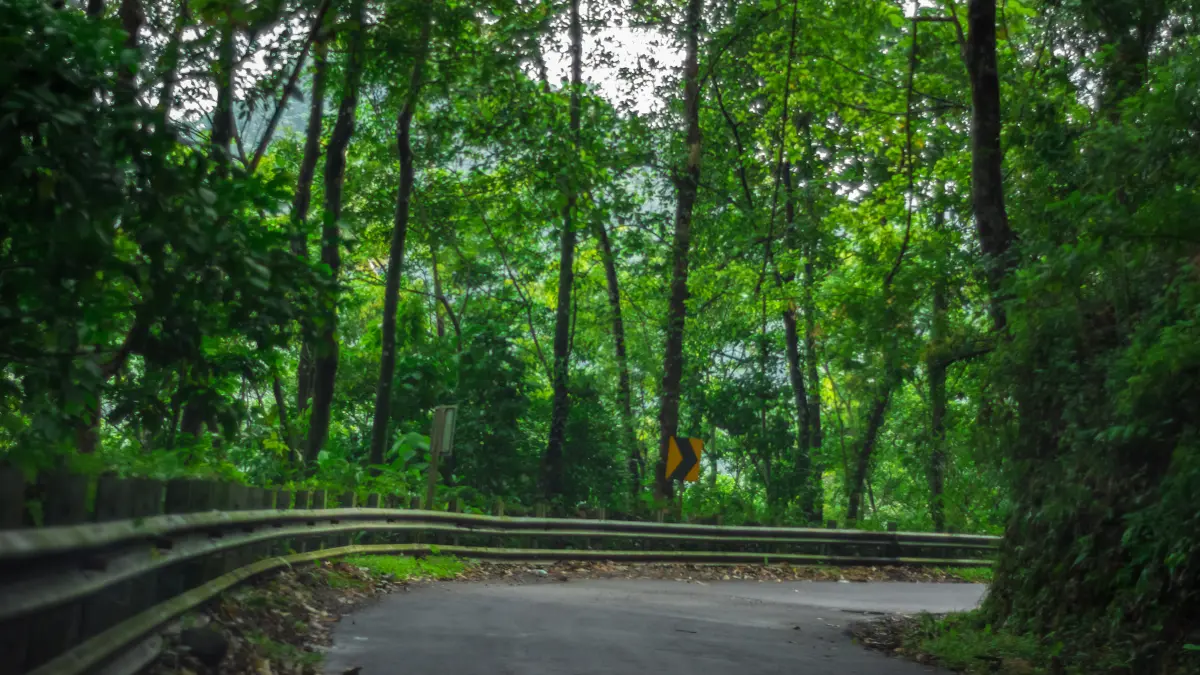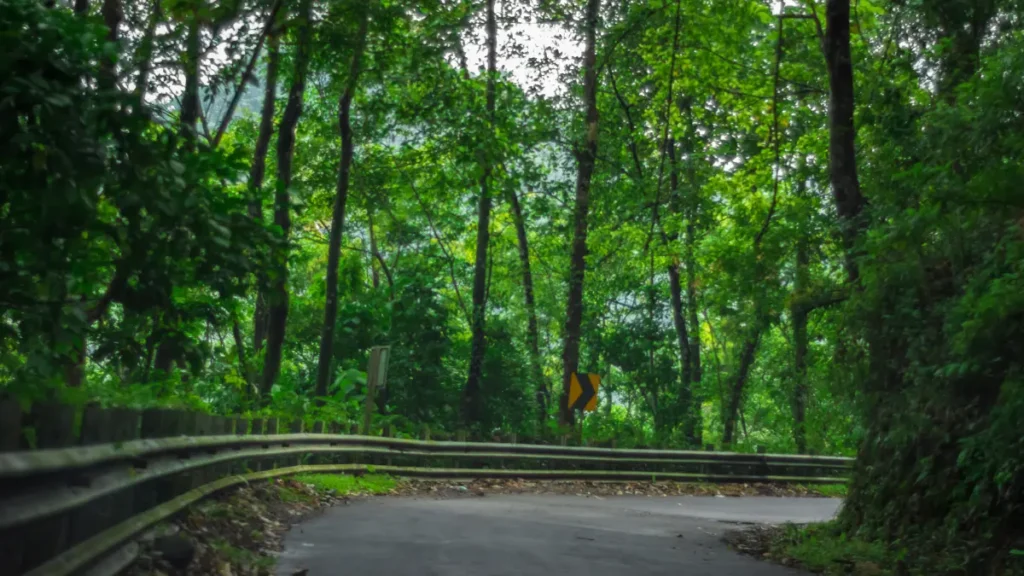 This quiet location—possibly the greatest meadowlands in all of Kerala—offers a haven to unwind and take a deep breath in the brisk valley winds. Rock climbing, mountaineering, paragliding, and trekking are available at Vagamon.
Vagamon has grown to be one of the most valued places to visit in Kerala for paragliding due to its incredible height and alluring beauty. Adrenaline junkies nationwide go to this picturesque hill station to try their paragliding abilities and enjoy Vagamon's unspoiled beauty!
Vagamon Tourist Places:
· Kurisumala
· Mundakayam Ghats
· Thangal Para
· Pine Valley
· Eco-Point
· Mooppanpara
Best Time to Visit Vagamon: March to May and December to February
Things to Do in Vagamon:
· Paragliding
· Rock Climbing
· Trekking
· Nature Walks
7. Kozhikode
Kozhikode, The Harbour of Honesty, is a significant commerce hub in Malabar and the former capital of the strong Zamorins. It is now a popular destination because of the area's beautiful greenery, tranquil beaches, rivers, hills, wildlife reserves, and its distinctive culture and welcoming environment.
Kozhikode, formerly Calicut, was once a significant spice trade hub in Kerala and is today one of the state's most well-known and luxurious backwater resorts. This coastal city on the Malabar Coast offers some of the most pristine backwaters. The Kozhikode backwaters are distinctive and connected by canal networks, and they are bordered with pleasant palm thickets. Visitors can observe, explore, learn about, and enjoy the bucolic beauty of Kerala's rural cultures while sailing around these backwaters.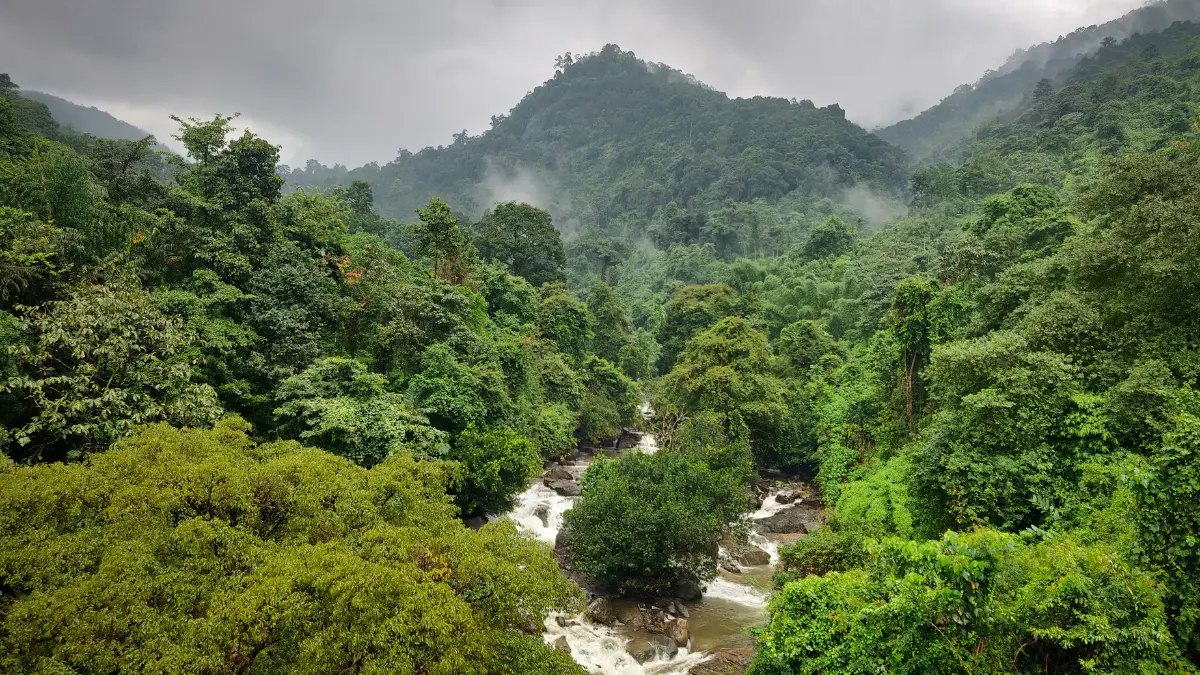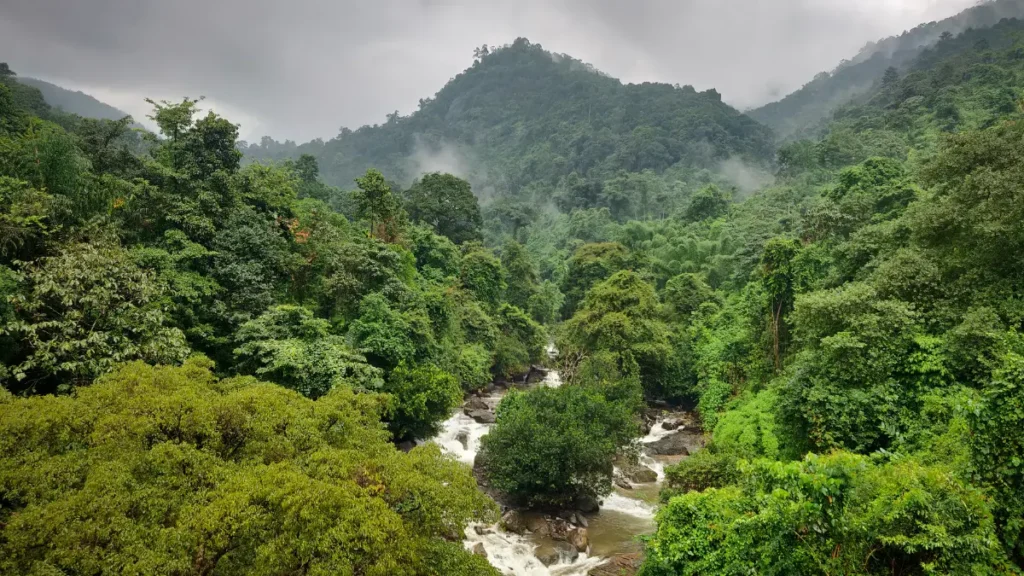 Today, Kozhikode is one of Kerala's most developed cities, bordered on two sides by the magnificent Kallai River and the Wayanad Hills. These hills are the source of all the rivers flowing through Kozhikode. The Zamorins erected the city's central water feature, Mananchira Square, to symbolise their hospitality. This square has seen the city expand. The majority of Kozhikode's attractions are located near it.
Kozhikode Tourist Places:
· Palayam Street
· Mithai Theruvu Street
· Mananchira Square
· Kozhikode Beach
· Kappad Beach
· Kallai River
· Tusharagiri Waterfalls
Best Time to Visit Kozhikode: October to March
Things to Do in Kozhikode:
· Watch Kalari Matrial Art at CVN Kalari Sangam
· Try different sweets at Mithai Theruvu Street
8. Thrissur
The 'Cultural Capital' of God's Own Country is Thrissur or Trichur, the fourth-largest city in Kerala. Previously the capital of the Kingdom of Cochin, this city is rich in history, traditional cultures, religious convictions, and vivid customs. This picturesque city, one of Kerala's holiest tourist sites, has holy temples and hosts some of the state's biggest festivals. Additionally, the city is a great place to study Hinduism.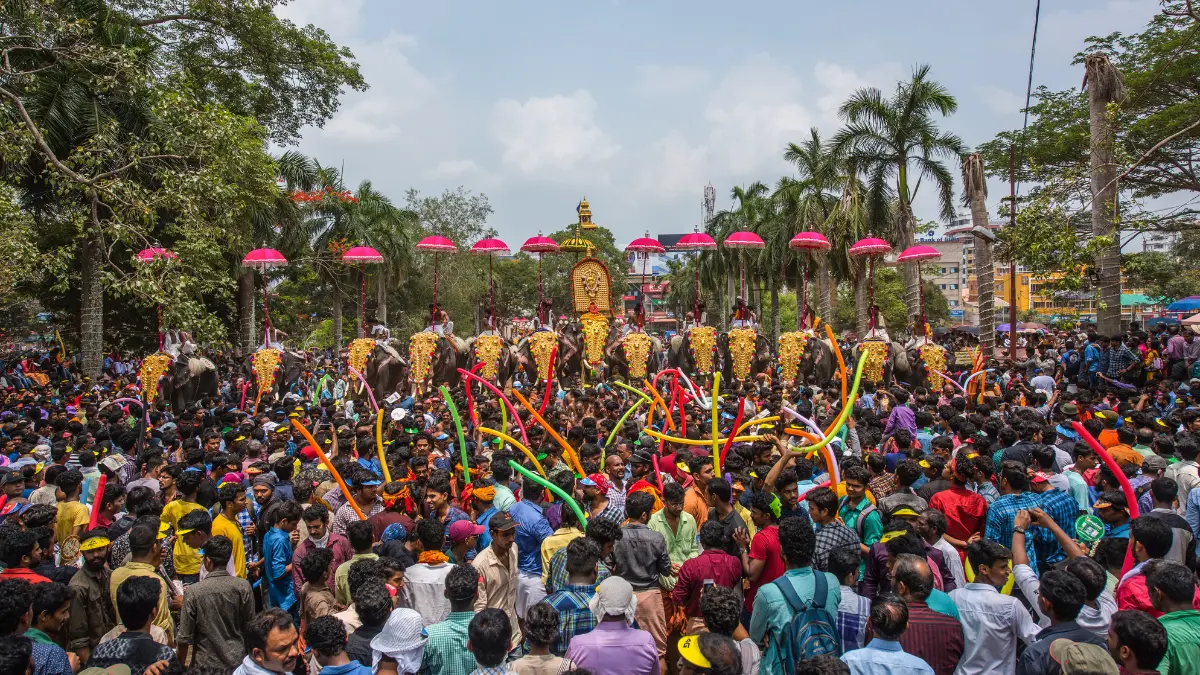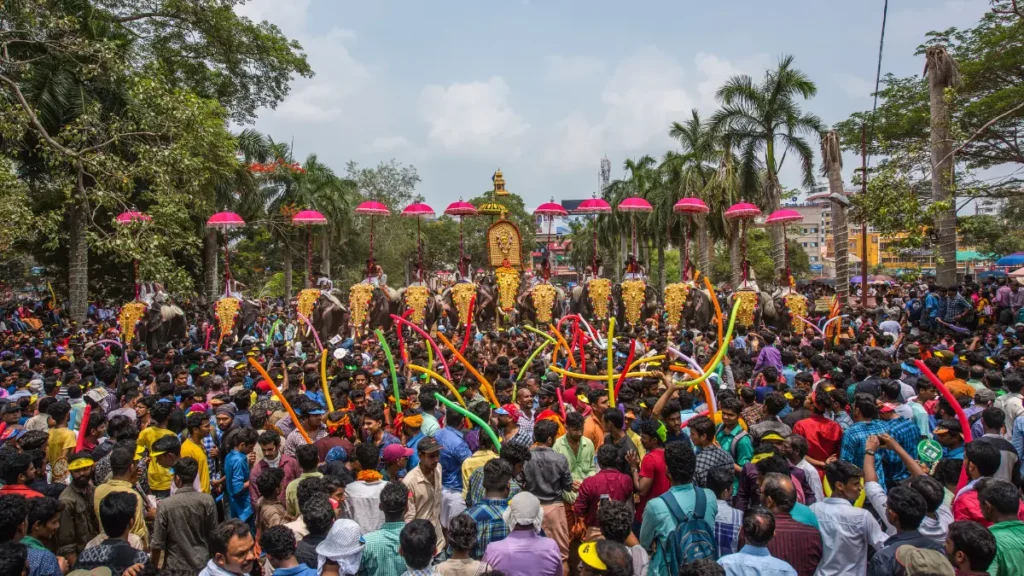 Plan your journey to this magnificent city for the Medam month of the Malayalam calendar – around April and May. The sacred and opulent festival of Thrissur Pooram is celebrated throughout this month by the whole city. During this event, you may see a variety of indigenous cultures, customs, and mystical beliefs. A colourful parade of decked elephants, seen by many devotees and national and international tourists, adds to the charm and fun of Thrissur Pooram.
Thrissur Tourist Places:
· Vadakunnathan Temple
· Chimmony Wildlife Sanctuary
· Thrissur Zoo
· Athirapalli Waterfalls
· Cheraman Jumma Masjid
· Chettuva Backwater
Best Time to Visit Thrissur: April to May for festivities and June to February.
Things to Do in Thrissur:
· Wildlife Spotting
· Pilgrimage
· Sightseeing
9. Kovalam
With Kovalam Beach, Kovalam provides remarkable diversity to accommodate all needs and events. The primary draw of this seaside resort is a trio of curving beaches separated from one another by rocky outcroppings.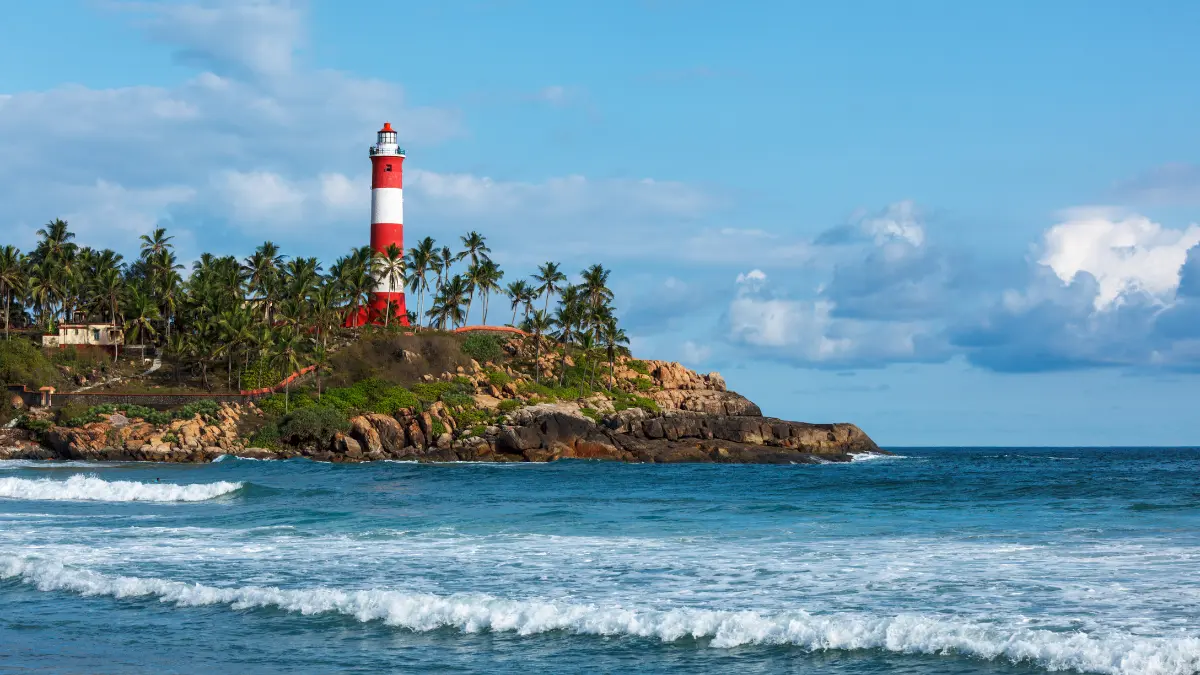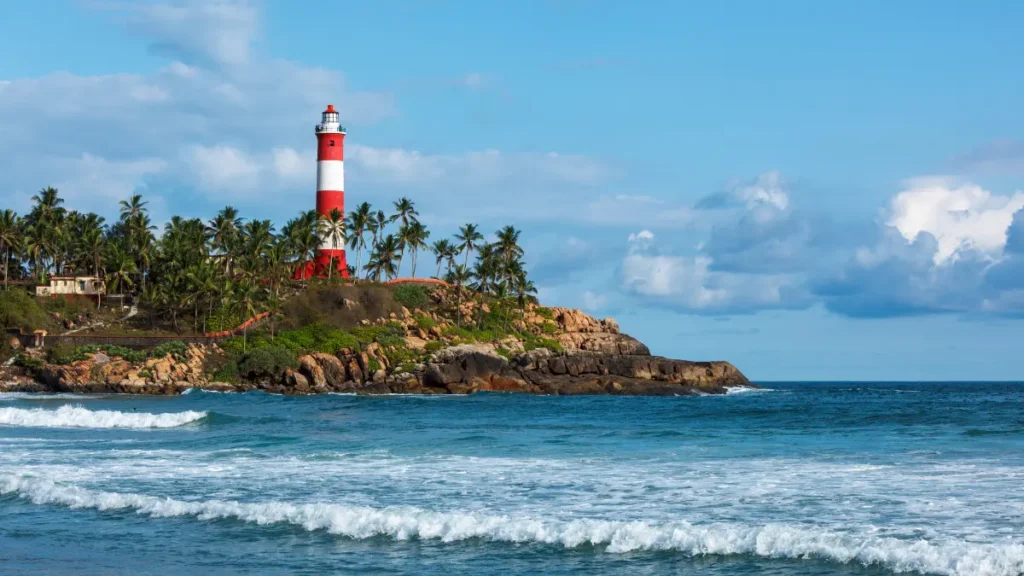 The beaches, particularly the southernmost portion of Lighthouse Beach, are backed by steeply rising headlands and lined with a bounty of coconut trees. Additionally, it is flanked by several stores and shacks that provide a wide range of services, giving the area a resort-like feel. In addition to the abundance of restaurants and hotels, the peak tourist season is also a busy time for curio shops, Kashmiri and Tibetan goods hawkers, and beachwear stores. There are numerous and varied recreational opportunities at this beach. These include sailing on a catamaran, swimming, herbal body toning massages, unique cultural activities, and sunbathing. The little blush of a coppery tan on the skin may be seen within minutes, thanks to how quickly the tropical sun reacts. Life on the beach starts late afternoon and lasts far into the night. A stretch of inexpensive cottages, Ayurvedic health resorts, convention centres, commercial areas, swimming pools, and yoga and Ayurvedic massage studios are all part of the beach complex.
Places to Visit in Kovalam:
· Three Crescent Beaches
· Vizhinjam
· Thiruvallam
· Vellayani Lake
Best Time to Visit Kovalam: November to February
Things to Do in Kovalam:
· Shopping
· Trying out the delicious cuisine
· Scuba Diving
· Parasailing
10. Bekal 
The coastal town of Bekal, nestled in the centre of Kerala, is an emerald gem between honey-hued beaches, immaculate waterfalls, and lovely crystal-clear backwaters. It is a remote and amazing tourist destination. The town, bordered by tranquil beaches and home to the magnificent 300-year-old Bekal Fort, offers exhilarating chances for water sports, nature hikes as well as mesmerising views of sunsets. The town also has a strong cultural legacy, seen in its distinctive handicrafts, such as stone idols, coconut goods, and wood carvings.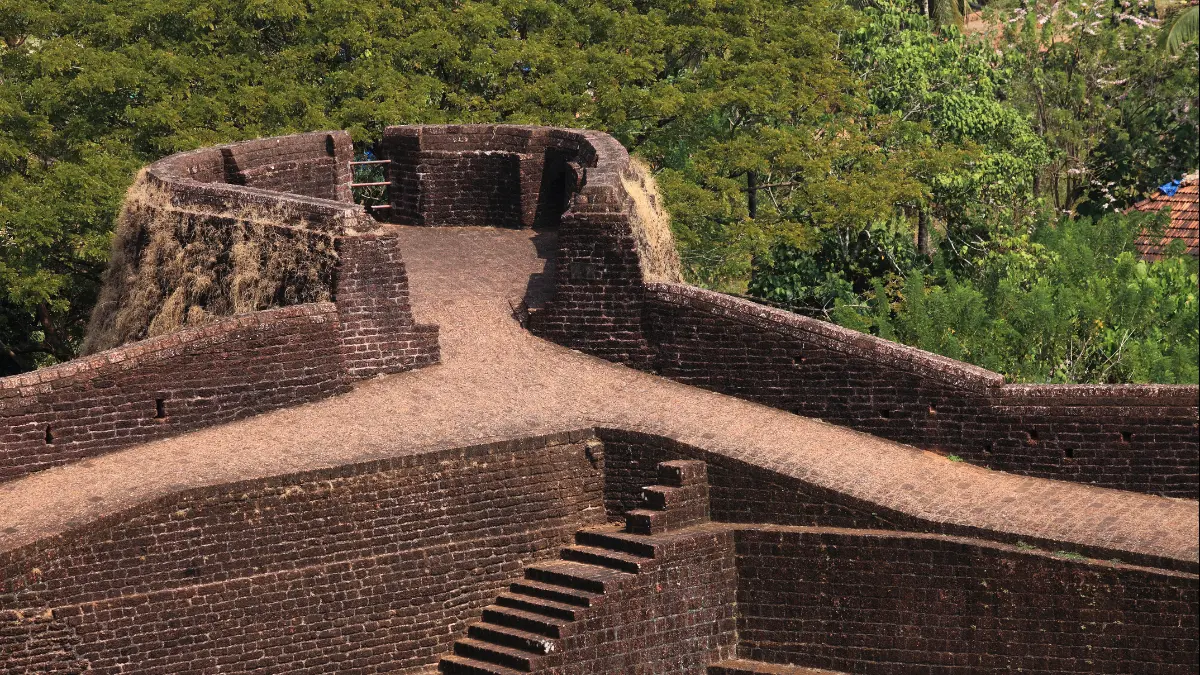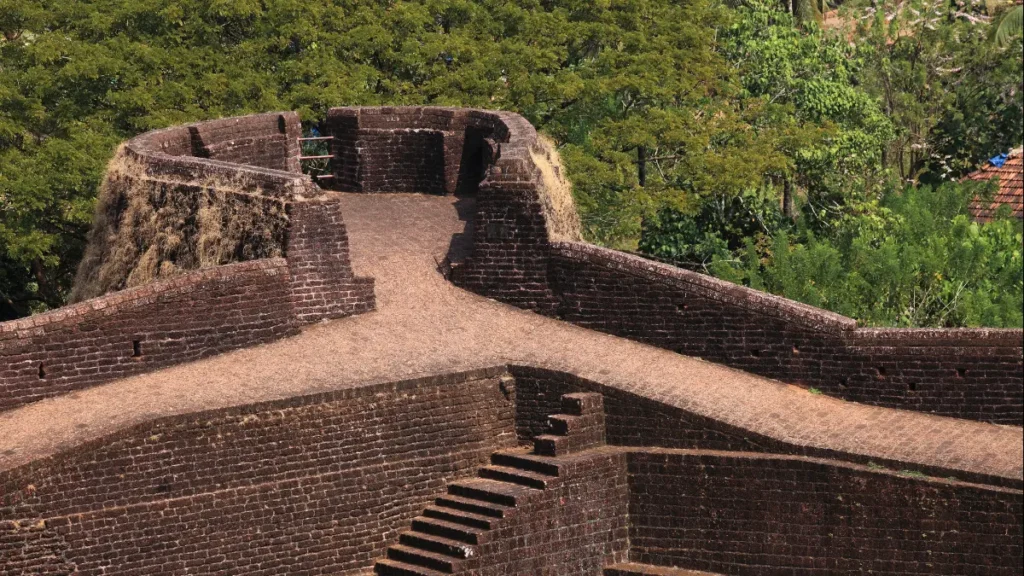 The Bekal Fort, Kerala, is one of the most beautiful forts in South India. The fort is nevertheless one of Kerala's largest and best-preserved forts despite lacking palaces or residences since it was never a hub of the government. The fort, perched 130 feet above sea level, attracts visitors nationwide because of its stunning architecture and breathtaking surroundings. Visitors may also visit the observation tower close to the fort, which features peepholes and offers breathtaking views.
Bekal Tourist Places:
· Thalassery
· Ananthapura Lake Temple
· Mallikarjuna Temple
· Bekal Fort
· Malik Deenar Mosque
Best Time to Visit Bekal:
Things to Do in Bekal:
· Tour the historical monuments
· Pilgrimage
· Take in the picturesque surroundings of the beach and fort
11. Varkala
Varkala in Kerala's Thiruvananthapuram district has relatively undeveloped and pristine beaches, which are becoming harder to locate elsewhere in the state. This charming village, situated in Kerala's southern region, has a serenity and quietness uncommon elsewhere. A 2000-year-old Vishnu temple, an ashram called Sivagiri Mutt, and stunning sandy beaches are this location's key draws for tourists. Together, they give the area its gorgeous grandeur. A natural spring famed in Varkala is thought to have therapeutic qualities. The beach is also known as "Papanasam Beach" as a result.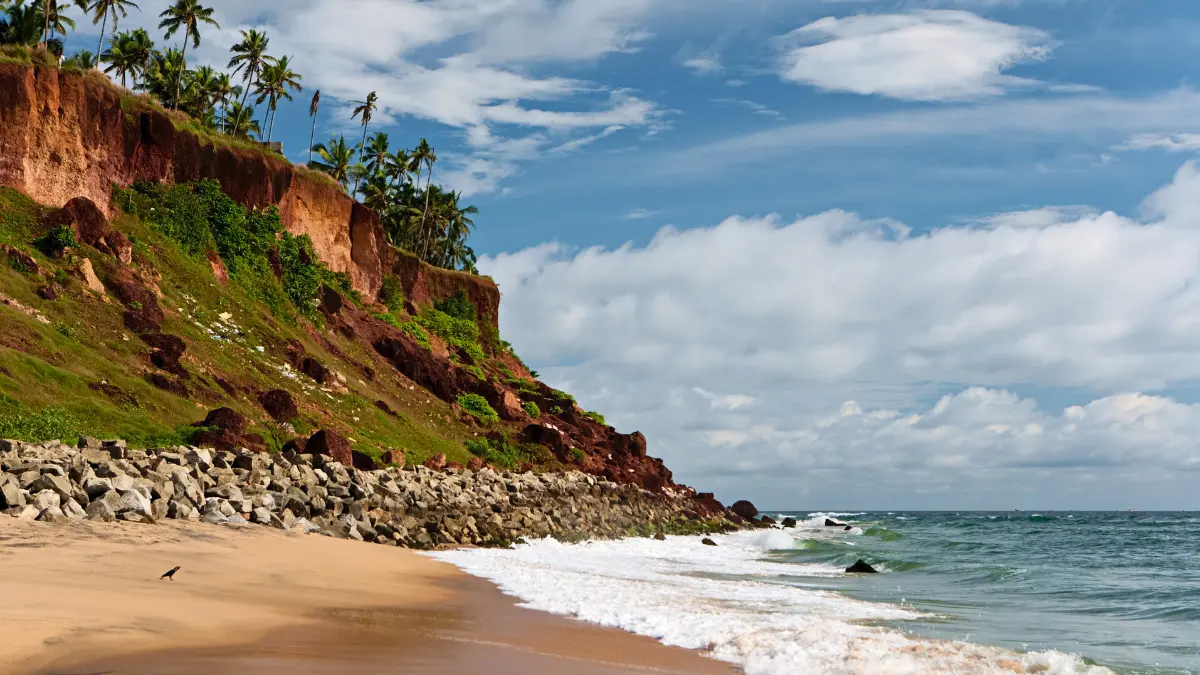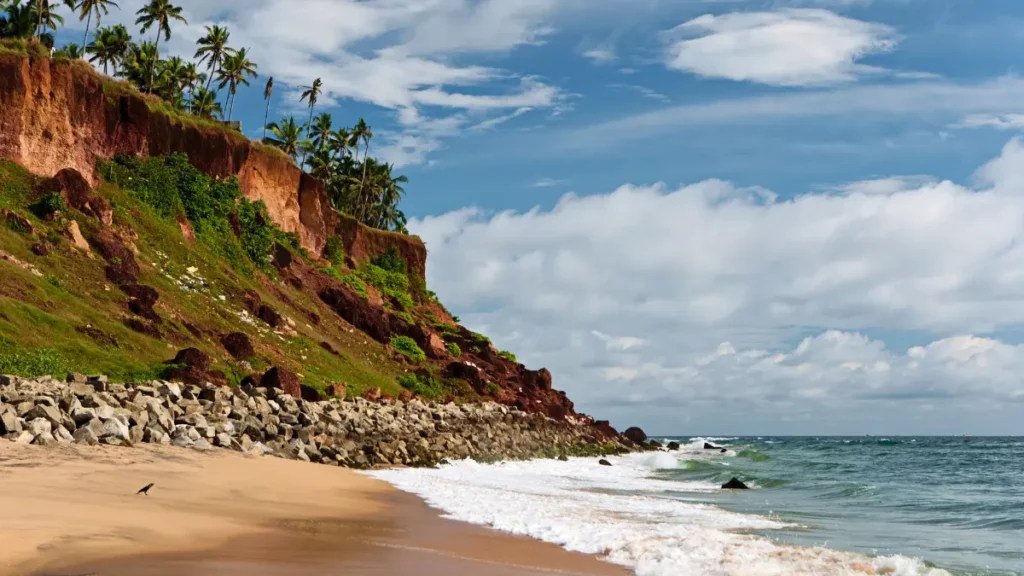 Varkala is also a major Hindu pilgrimage site. On Karkidavavu Bali, which takes place during the Malayalam month of Karkitakam (July-August), hundreds of Hindus gather at the 2000-year-old Janardhana Swamy Temple in Varkala to offer prayers for their ancestors.
It is not advisable to let kids swim alone at Varkala Beach due to its extremely powerful currents, which have washed away even expert swimmers. In general, Varkala is a relaxed seaside town. Varkala's attractions are confined to lazing on the beach and eating the local seafood.
Varkala Tourist Places:
· Janardhanaswamy Temple
· Ponnumthuruthu
· Anjengo Fort
Best Time to Visit Varkala: October to March
Things to Do in Varkala:
· Surfing at the beach
· Shopping for traditional handicrafts
12. Munroe Island:
The Munroe Island, which is still isolated from the outer world, is a stronghold for the culture that the inhabitants of Kerala's ancient past followed. The inhabitants of this island, which is abundant with flora and fauna, enjoy extremely contented lives in their own little ways. On this island, men and women collaborate to make a livelihood via agriculture, pisciculture, and fishing. Their kindness and hospitality are remarkable. The residents of Munroe Island decided to offer their modest cottages to the guests who came to their remote island to take in the sweeping beauty that predominated there when word of the island's beauty began to travel widely.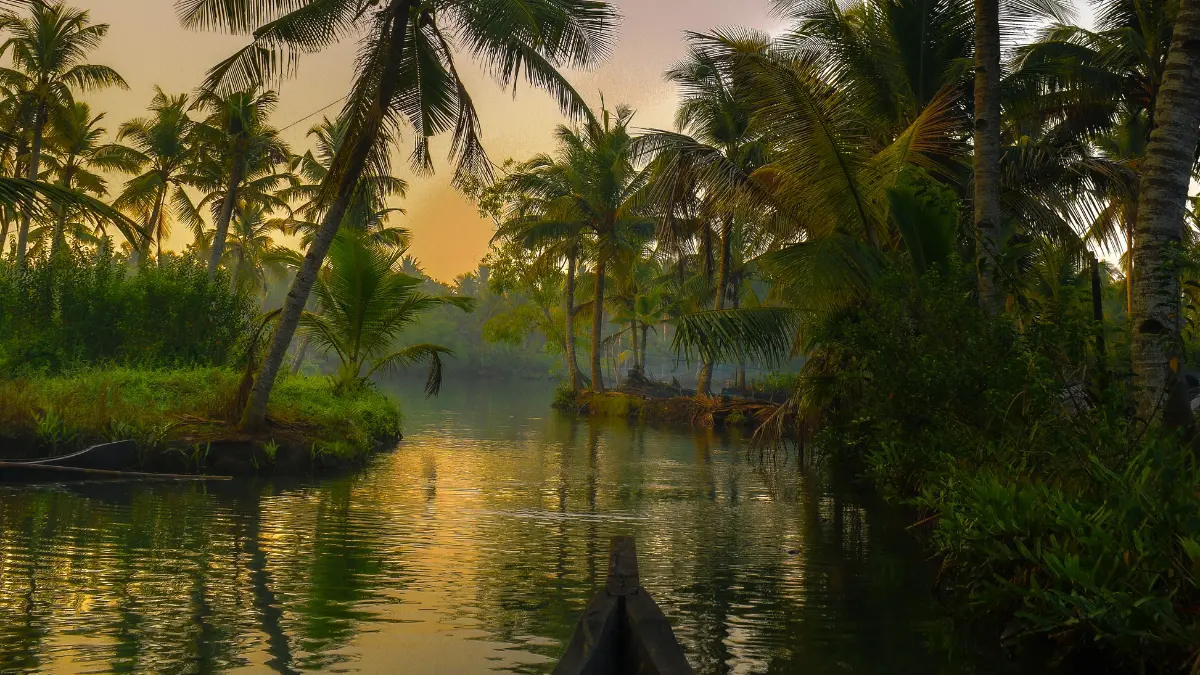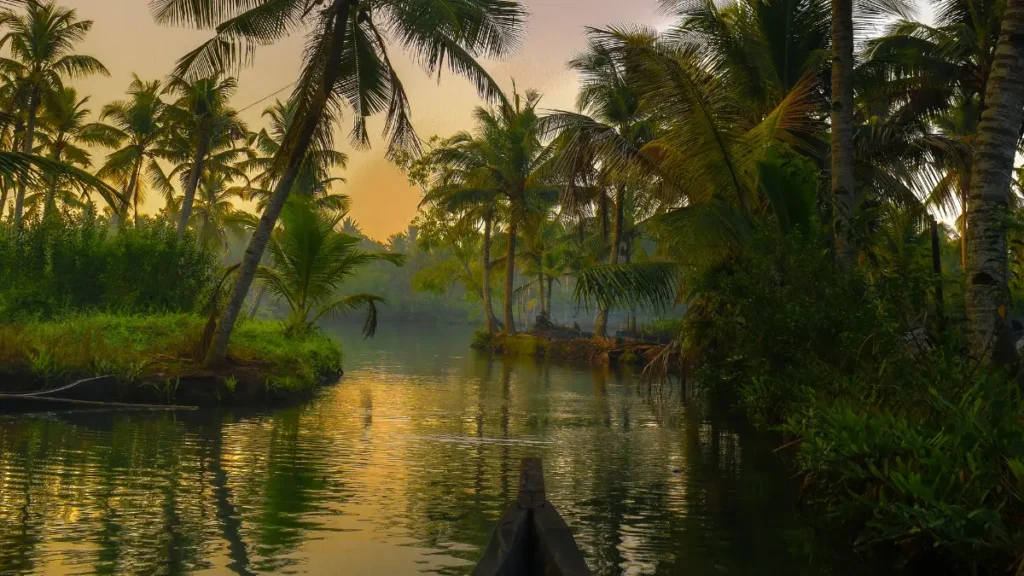 For a time, Munroe Island has been a favourite destination for foreign backpackers who travel to Kovalam, Varkala, and Munroe for relaxed and affordable beach and backwater experiences. Some of the island's most popular activities include paddling along the narrow canals, passing beneath the mangrove arches and low-lying bridges that are created naturally, taking in the village life, and getting up close to the legendary Kallada Boat race (which takes place during the Onam festival). This island is one of the lesser-known places to visit in Kerala, which will help you gain the relaxation you need away from the bustle of city life.
Munroe Island Tourist Places:
· Munroe Viewpoint – S-Curve Viewpoint
· Dutch Church
· John Munroe Bungalow
· Raghu Munroe Art Gallery
Best Time to Visit Munroe Island: November to February
Things to Do in Munroe Island:
· Tour the historical and architectural marvels
· Canoe Tour
· Fishing
13. Palakkad
At the base of the Western Ghats, Palakkad, also known as Palghat, serves as the entrance to Kerala. Green paddy fields and majestic, tall coconut palms may be seen throughout Palakkad. It also has misty mountains, evergreen forests, enormous dams, animal sanctuaries, and historical landmarks. Palakkad is referred to as Kerala's granary for its grain storage.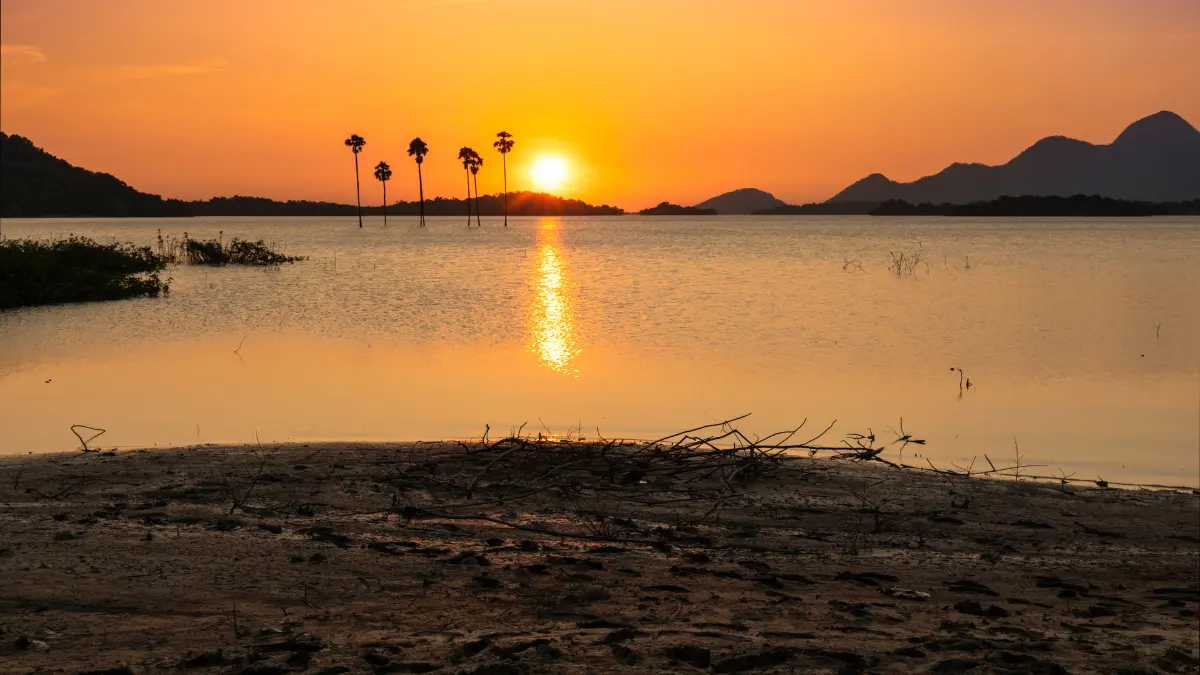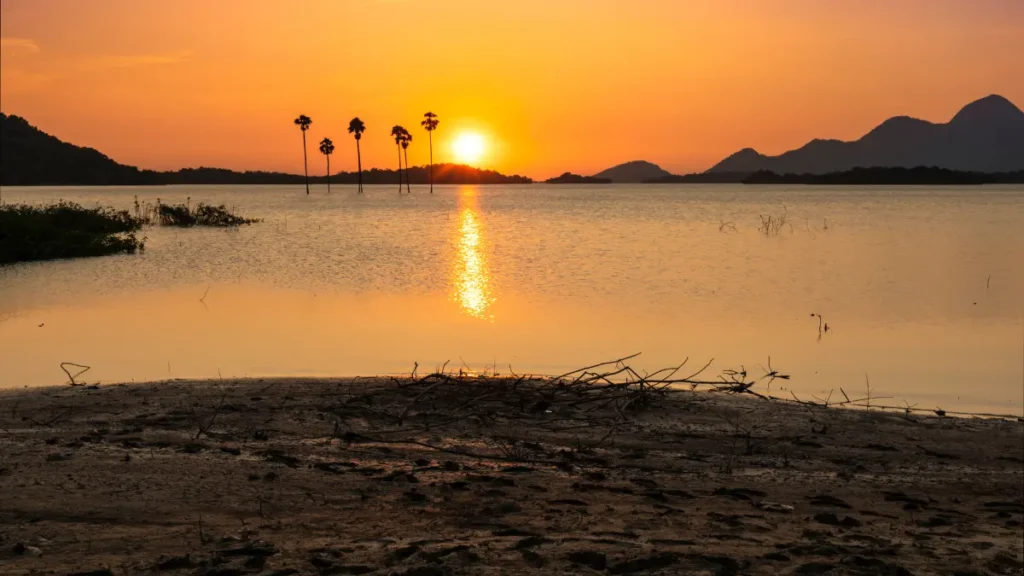 There are many different attractions in Palakkad, which is fortunate. In this lovely region, you have a wide range of entertainment alternatives. There are beautiful exotic hills like Nelliyampathy and Attappady. In addition to natural attractions, Palakkad has many artificial ones. One such location is the Palakkad Fort. The fort, in the city's centre, invites you to this lovely location. A children's park and an outdoor Rappadi stadium are next to the fort.
Palakkad Tourist Places:
· Malampuzha
· Palakkad Fort
· Silent Valley National Park
· Sheetharkundu
· JP Smrithivanam and Deer Park
Best Time to Visit Palakkad: December to February
Things to Do in Palakkad:
· Bird watching
· Spot wild animals at the various reserves Palakkad has
14. Ashtamudi Lake
Ashtamudi Lake, often known as the "Gateway to Kerala Backwaters," is a highly sought-after tourist destination in Kerala. Its form is similar to that of a palm tree or an octopus. This magnificent Lake, which displays its entrancing beauty in Kollam, is a favourite among all the backwater locations in the state. In all of Kerala, it is a backwater location that receives the most visitors or requests for travel.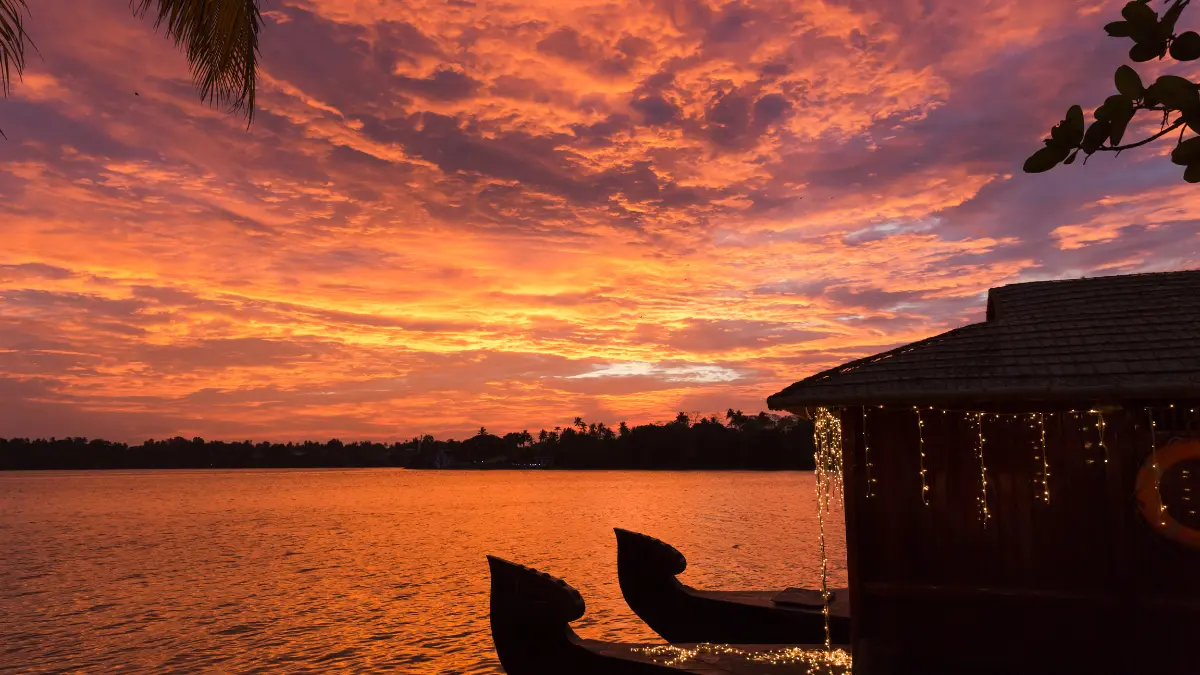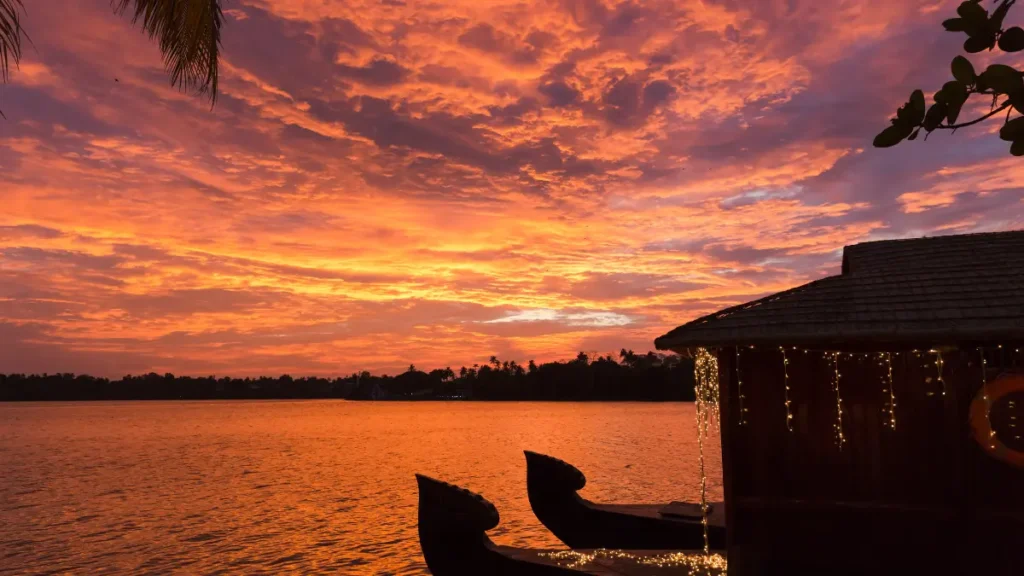 Ashtamudi Lak is renowned for its distinctive environment and various flora and fauna. This attractive Lake is a natural habitat for more than 50 distinct avifauna species and around 97 aquatic species. It is surrounded by evergreen coconut groves and other picturesque flower species.
The collection of little islets further enhances the Lake's beauty and allure. Eight beautiful islands make up the Lake, most undiscovered by tourists. Backwater cruises are another popular activity on the Lake. Visitors learn more about Kerala's peaceful backwaters' enchanted beauty and splendour by riding traditional houseboats, or "Kettuvallams," across this Lake.
Best Time to Visit Ashtamudi: October to February
Things to Do in Ashtamudi:
· Backwater cruises
· Staying in Houseboats
· Visit the 8 islets
· Leisure time
15. Nilambur
In Kerala's Malappuram district, Nilambur is a lovely town located on the banks of the Chaliyar River. If you visit Nilambur, you should visit the Teak Museum, well-known for being the world's first teak plantation, built in the Conolly Plot roughly 150 years ago.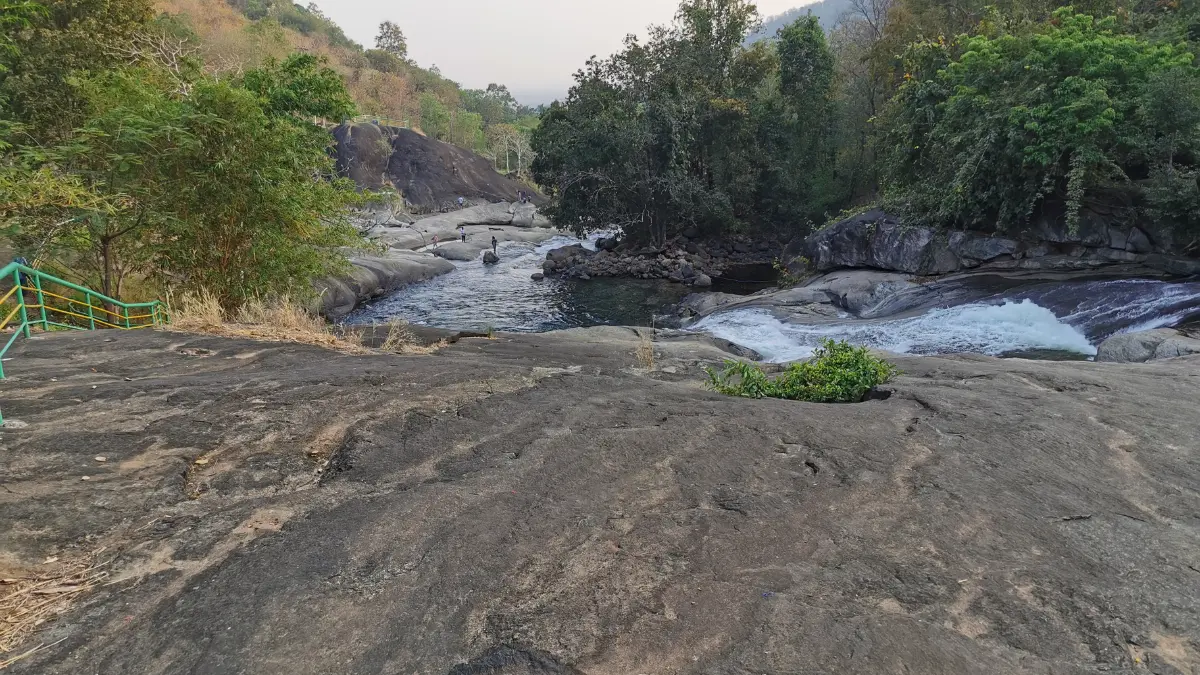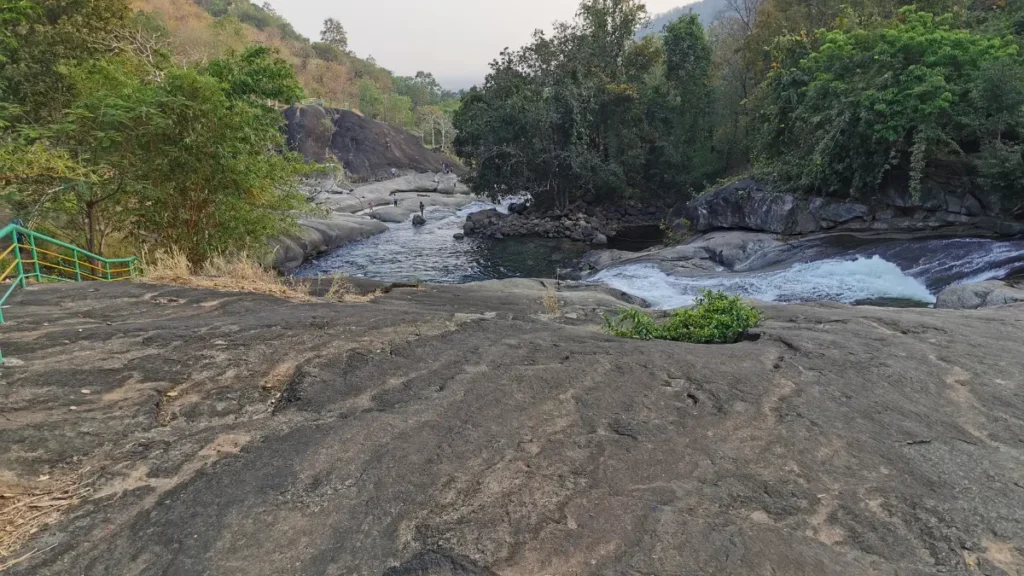 Throughout the year, a huge crowd of people visit this museum because of its interesting wealth of knowledge about this miracle tree. The renowned Teak Museum at Nilambur is the location for you if you're a nature lover urgently poring over books to get the knowledge you need on Teak, the wonder tree.
Beautiful waterfalls and a rainforest can also be seen near Nilambur. Adyanpara Falls, a flowing waterfall in the Kurmbalangode hamlet of Nilambur, is one of them.
Nilambur Tourist Places:
· Adyanpara Waterfalls
· Central Forest Nursery
· Valamthode Waterfalls
· Teak Museum
Best Time to Visit Nilambur:
Things to Do in Nilambur:
· Trekking and Hiking
· Marvel at the teak plantations at Conolly's Plot
Conclusion
Kerala is an exquisite state that offers its visitors more than they could ever imagine; from modernism to traditions and culture, it has everything. There are many places to visit in Kerala for an amazing vacation, like Pallakad, Varkala, Munnar, Wayanad, Munroe Island, Thiruvananthapuram, Kozhikode, and more. Go plan your trip to this amazing state of South India right away!