Dalhousie: a paradise of the Himalayan region
Dalhousie is called the paradise of the Himalayan region. Dalhousie is an old-world centre of attraction. The scenic views of the fast-flowing rivers, mist-filled mountains, valleys, and meadows seem heart-touching and captivating.
Dalhousie Hill Station was one of the favourite summer destinations of the British during the Indian colonial period. This quaint city situated away from other towns in the country is pollution-free.
Dalhousie is mainly famous for panchpula, khajjir, st. Jhonas church, kalatop khajjir sanctuary, Dain Kund, etc.
HOW TO REACH
This waterfall falls in the middle on the way to Panchpula. Pathan Court Airport is 75 km from Dalhousie. Satdhara can be reached from the airport via bus, private vehicle, and cab.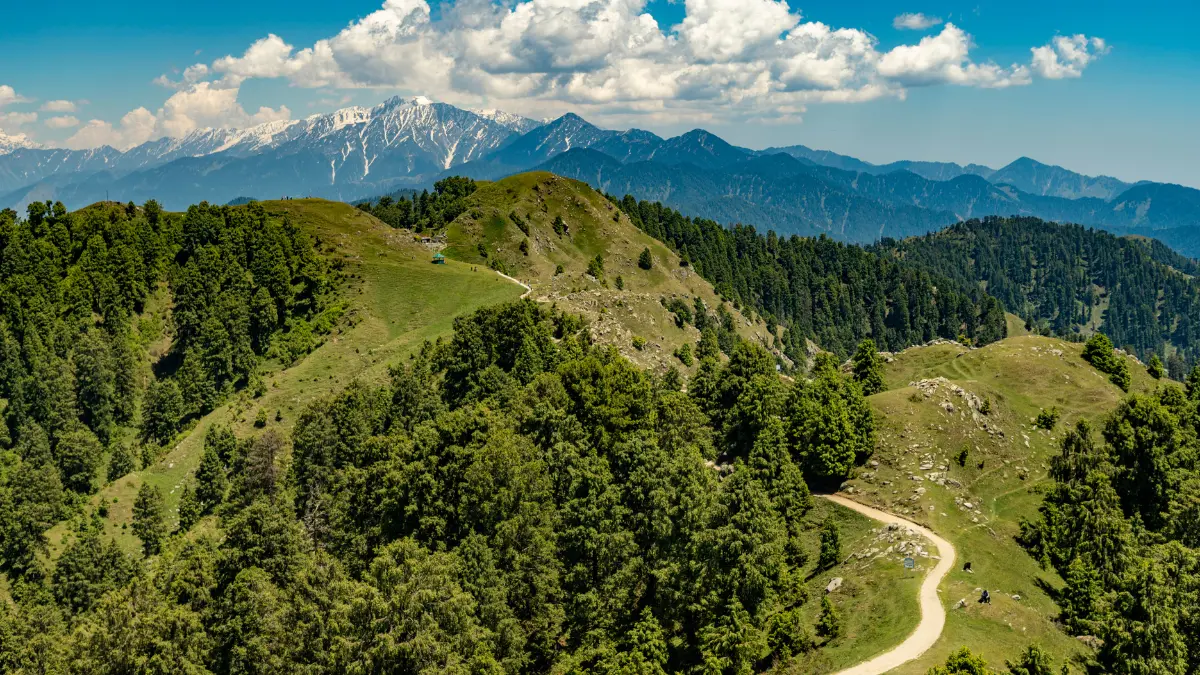 BEST TIME TO VISIT 
This place can be visited at any time of the year. The Dalhousie is a perfect place to stay from March to June. Because at this time, the snow starts melting.
READ MORE:- Chail Tourism : Himachal Pradesh | TOP Places to visit chail (2023)
PLACES TO VISIT IN DALHOUSIE
PANCHKULA
It is a popular waterfall surrounded by fresh green cedar trees. This place is very popular for picnics. Panchpula Waterfall is known for trekking and its amazing beauty. This waterfall is made up of five different streams. Hence it is called Panchkula. This scenic view of Panchkula is amazing for the eyes. The water of this natural spring can be enjoyed during the monsoon. The natural environment of Panchkula is very picturesque. This place can be visited at any time of the year.
KHAJJIR, THE MINI SWITZERLAND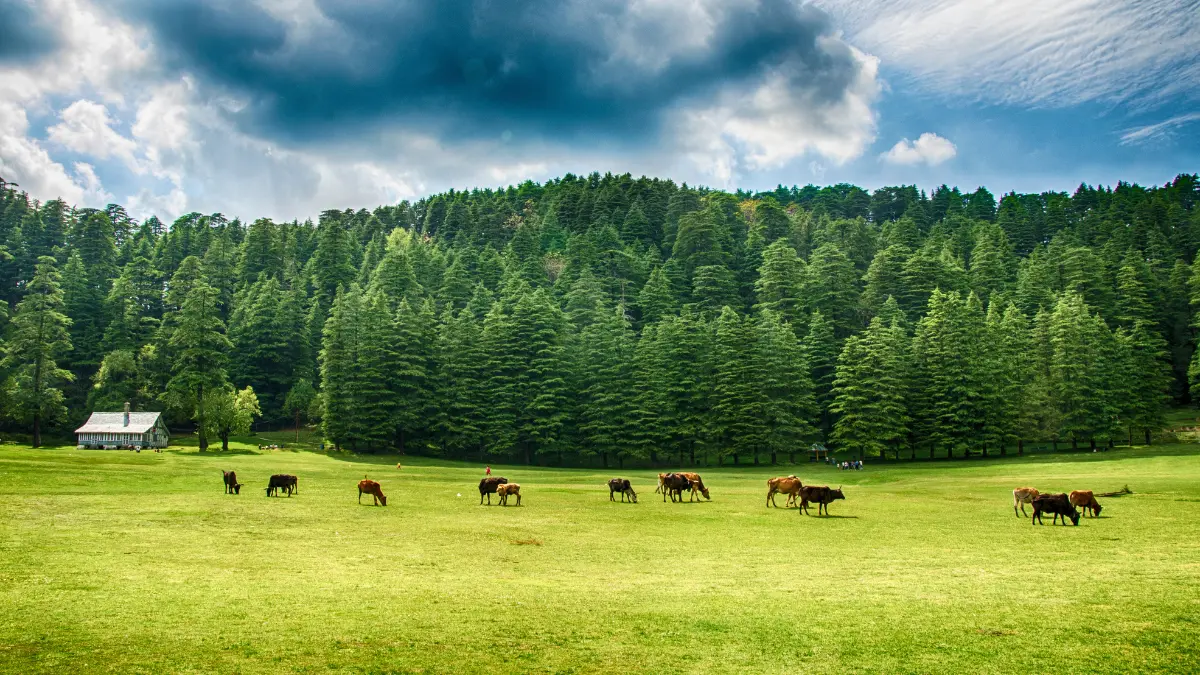 This small town located near Dalhousie is called Switzerland. It is famous as Mini Switzerland in India. The beauty of this small town has influenced many people in the state. The natural beauty of this city attracts tourists. Located amidst lush greenery and breathtaking landscapes, khajjir is one of the favourite tourist destinations. This place is a centre of attraction for nature lovers and trekkers.
JOHN'S CHURCH DALHOUSIE
St. John's Church Dalhousie The oldest church in Dalhousie, built-in 1847. This church is famous for its beauty and history. There is a library here and a collection of books from the past to the present era. This church is located 2 kilometres from Dalhousie.
KALATOP KHAJJIR SANCTUARY
Kalatop their Century is located in the picturesque mountainous Chambal district of the Himalayan region. Kalatop means black hat, representing the covering of thick black forests on the highest hill of Kalatop Sanctuary. This sanctuary has a wide variety of wildlife, snow-capped mountains, and thick cedar trees and grasslands. This sanctuary is known for its rich flora and fauna. This sanctuary provides a bizarre experience of nature. It is a popular place for picnics. For nature lovers, this place is heart-touching and captivating. March to May is the best time to visit this place.
DAINKUND PEAK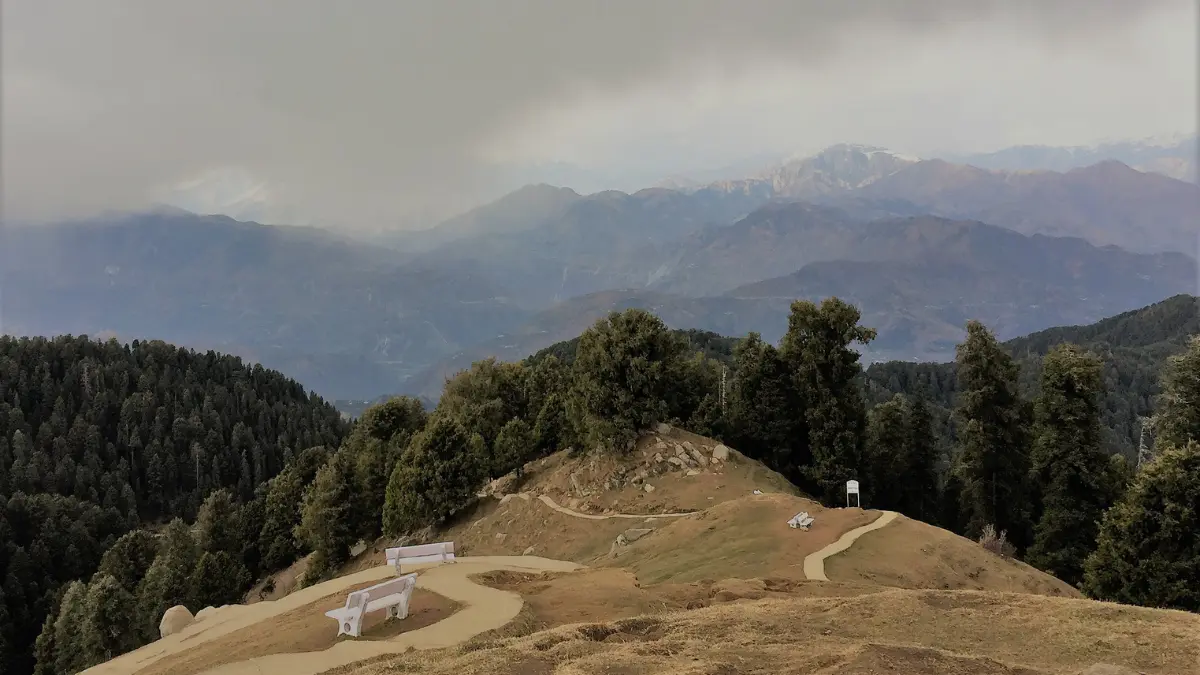 The Singing Hill, also called Dainkund Peak, stands at 2755 meters. Locating at a higher altitude provides an amazing view of nature. Jai place is very amazing and serene. The view of tall cedar trees and valleys of colourful flowers is delightful. It is a centre of attraction for tourists due to being situated amidst natural greenery, and this place is very exciting for trekking.
Satdhara Falls
Satdhara Falls is situated in Dalhousie. Satdhara Falls is situated amidst freshly covered hills, fresh cedar trees, and Chamba valleys. Satdhara means seven springs. This waterfall is made up of seven streams. Therefore it is called Satadhara Falls. Asbestos is found in Satdhara. Asbestos is used as a medicine. Asbestos has the medicinal properties of healing the skin.
This realistic view of Satadhara is enticing to the mind. This is a perfect place for nature lovers and people looking for peace. The water here is transparent. The view of the green hills surrounding the waterfall, the fragrance of colourful flowers, and the icy rocks are heart-touching and captivating. Being situated at a height, the natural scenery here affects you. This place is perfect for trekking. This waterfall has its value as compared to other waterfalls. Springs, which are the mica element, is found in this spring. This element is used as a medicine.
ATTRACTION NEAR SATDHARA FALLS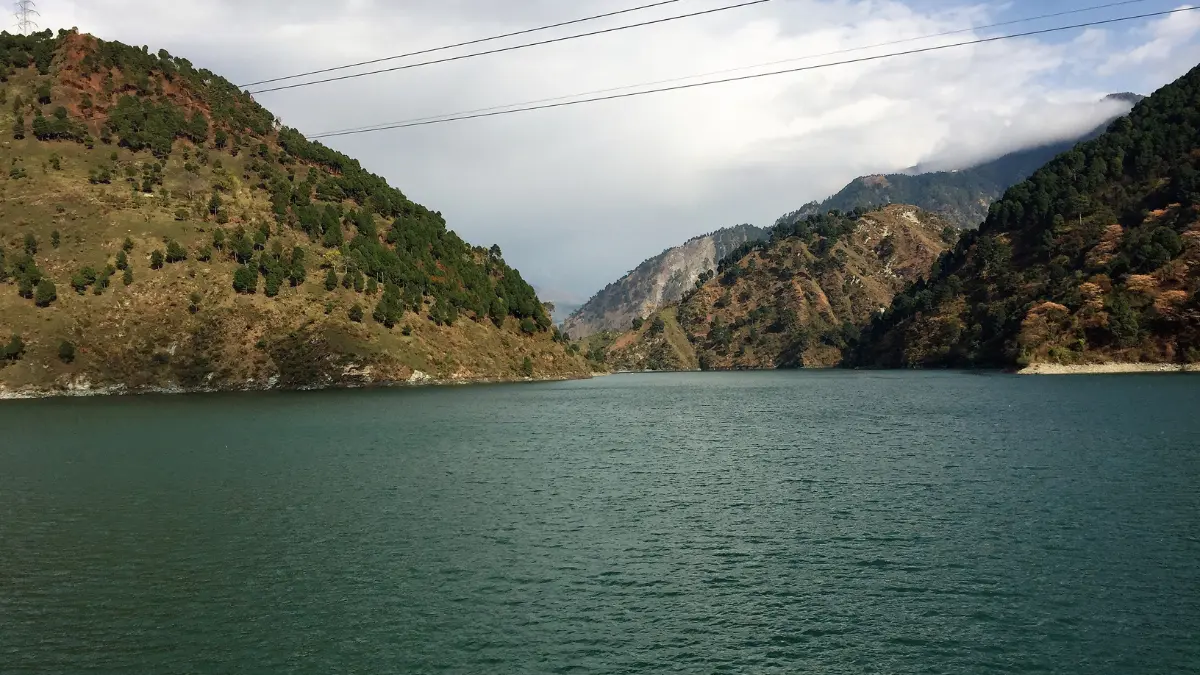 Chamera Lake, Dainkund Peak, Chamunda Devi Temple, Bhuri Singh Museum etc.