A one day trip from Bangalore is all you need to relax and unwind from the daily grind on a weekend. Karnataka is a beautiful state with much to offer to those who love travelling, hiking, and adventure. There are many places to visit near Bangalore that will provide you with what you're looking for, whether with friends, family, partners, or even solo. Let's explore the places perfect for weekend getaways near Bangalore!
Table of Contents
The Best One-Day Trips near Bangalore!
One Day Trip from Bangalore within 50 Kms
1. Ramanagara – 50 Kms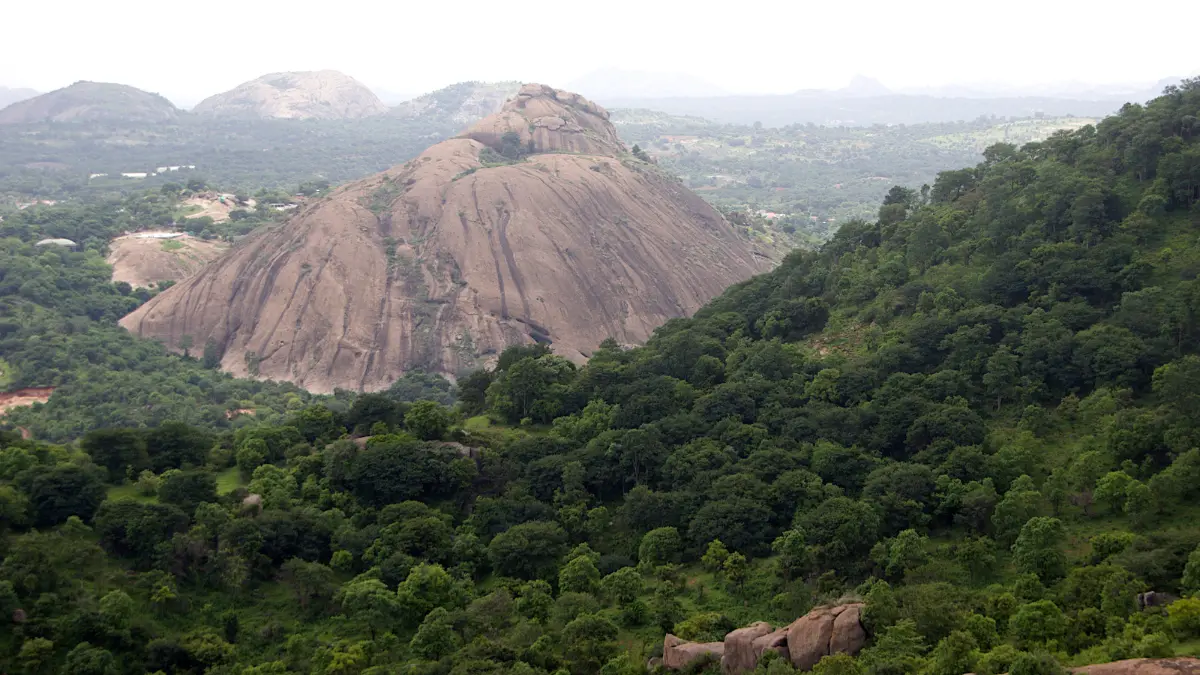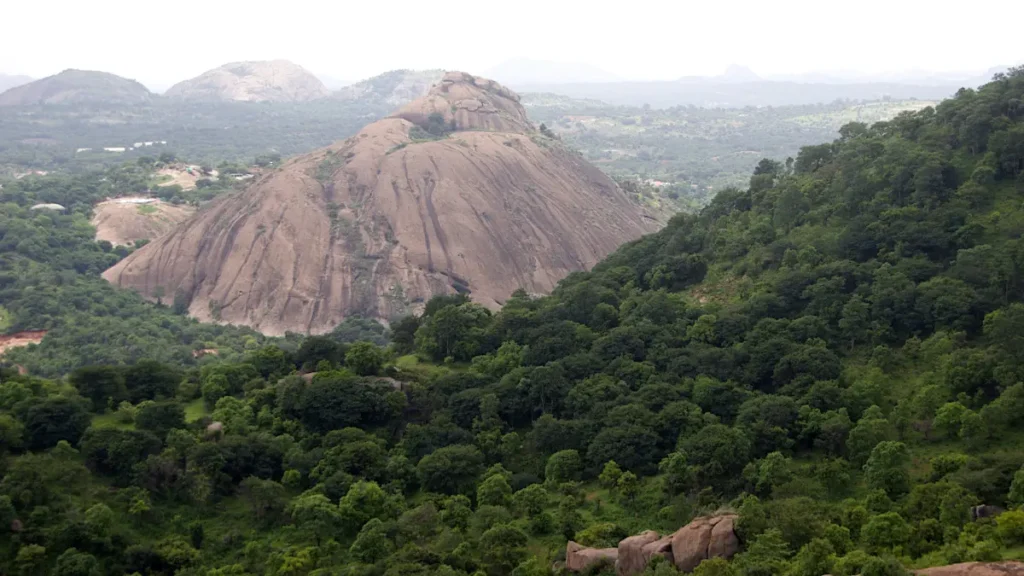 The movie 'Sholay' has been integral to everyone's lives with its iconic dialogues. But did you know where it was shot? It was shot right here in Ramanagara, 50 kilometres from Bangalore. It is a quaint district not too far from the hustle and bustle of the IT hub. Here, you can explore the rock from the famous scene of Gabbar Singh's "Kitne aadmi the?" You can also climb up to it! Treks and hikes are popular among tourists here.
If you love bird watching, Ramanagara should be your go-to place. There are many vultures you can photograph here. The place provides ample opportunities for shopping as well. Local women sell traditional and vintage Mysuru sarees you can shop for while travelling to Ramanagara.
Best Time to Visit: October-February
Timings: Not Applicable
Entry Fees: Not Applicable
2. Guhantara Resort – 33 Kms
The Guhantara Resort is India's first underground cave resort. If you have the money to spend, you should take advantage of this opportunity to live and party in realistic rock caves. This resort's unique selling point is that it can make you feel like a real cave dweller without sacrificing comfort. It is calm and quiet while also being tremendously thrilling and amazing.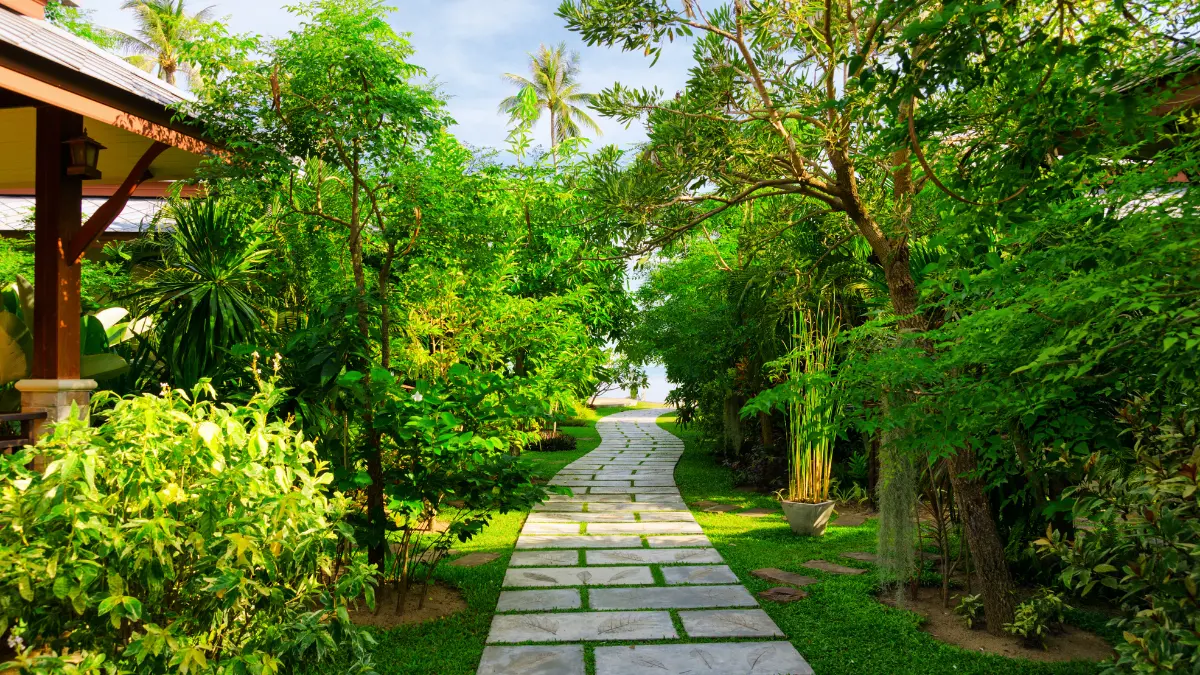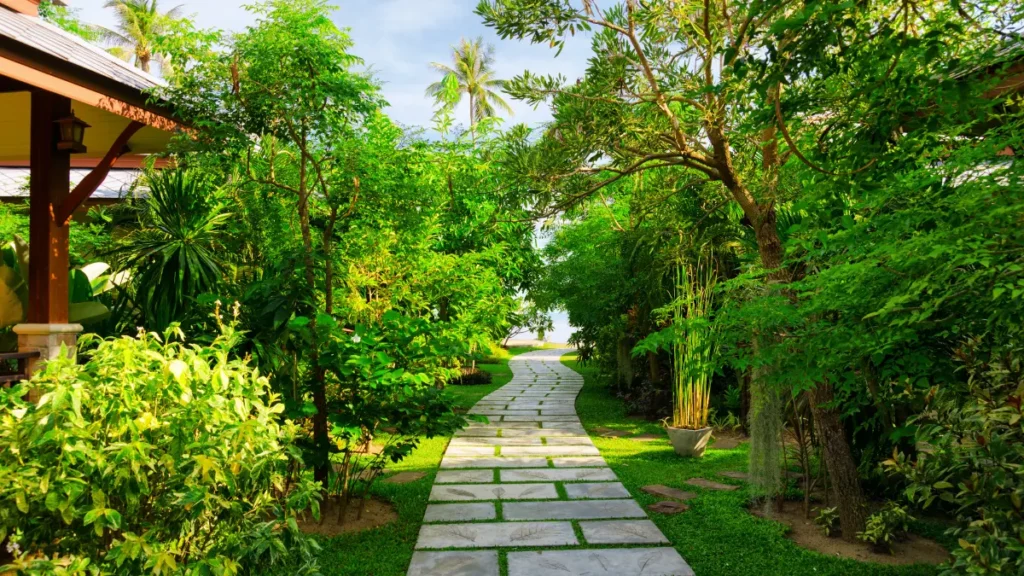 They provide all the basic amenities, including a gym, bar, dance area (with rain dance!), outdoor games like cricket and tug of war, zorbing, on-demand bonfire, spa, and more. As it is a resort, you can book rooms here to stay the night with your loved ones. It is the best destination for a one day trip from Bangalore with friends.
Best Time to Visit: All year round
Timings: 09.00 A.M.to 10.00 P.M. daily
Entry Fees: Room tariffs start from INR 5,000
3. Savandurga Hills – 50 Kms
This section of the Deccan plateau, which is 1226 metres above sea level, receives a lot of tourists. The two hills that make up Savandurga Hill are Karigudda and Billigudda. The tourists visit the two pilgrimage sites, Narasimha Swamy and Savandi Veerabhadreshwara Swamy.
One of the most well-liked activities undertaken by hikers is trekking in Savandurga. Two main hiking paths may reach the Savandurga hill. You climb vertically up the rugged rock walls, which makes the difficult climbs challenging. It is even simpler in Billigudda because of route markers along the way, but at Karigudda, it is more difficult as hikers have yet to explore it thoroughly.
The remains of the Kempe Gowda may be found when you climb up Billigudda's hilltop. The rocks, stones, and even a handful of plants make the trekking more exciting.
You can also engage in activities like ziplining and rope courses.
Best Time: November-May
Timings: Not Applicable
Entry Fees: Not Applicable
4. Innovative Film City – 40 Kms
Innovative Film City is one of the most enticing attractions at Bidali, off the Bangalore-Mysore Highway and draws visitors of all ages. Everyone will find something interesting here. Its varied themes are appropriate for both children and adults. Innovative Film City is an option if you're looking for tourist places near Bangalore.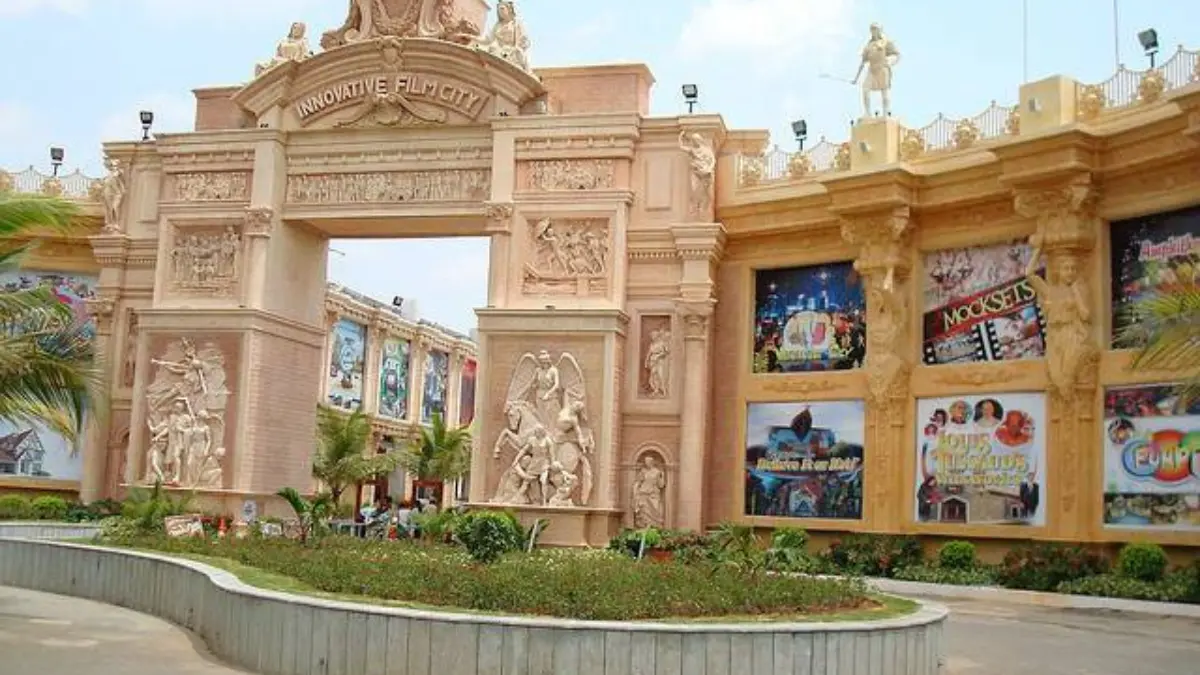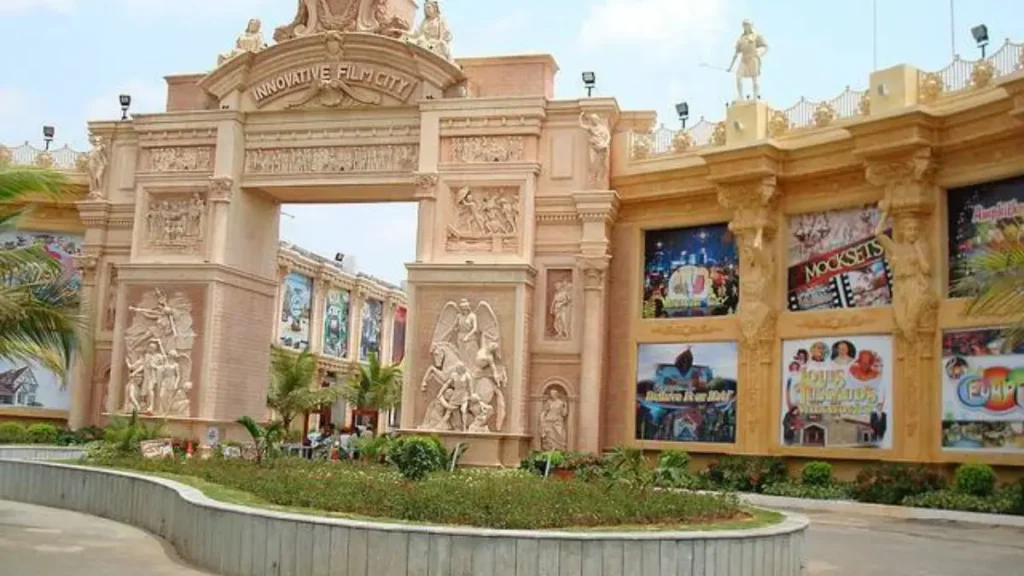 There are several sections here, each of which provides a distinctive experience. The "Ripley's Believe It or Not" Museum, the Fashion Café, the Wild Wild West, the Wax Museum, the Haunted Mansion, the Fossil Hunt, and Dinosaur World are a few of them. Children like visiting Cartoon City, Water Parks, and Wannado City, a role-based theme park.
Activities like go-karting, archery, and bungee jumping are available for adventure sports.
Best Time to Visit: All year round
Timings: 10.00 A.M. to 07.00 P.M.
Entry Fees: Entry charges range from INR 400 to INR 600 per person. Entry for children below 3 is free.
5. Grover Zampa Vineyards – 40 Kms
Taste delicious wine at one of India's oldest wineries, the Grover Zampa Vineyards. You can also bird-watch here and engage in grape stomping! The vineyards cover 410 acres and are 920 metres above sea level in the Nandi Hills' foothills.
Travellers may train their binoculars on the amazing Asian Paradise Flycatchers, Bulbuls, Blue Capped Rock Thrush, Tawny Eagles, Puff-Throated Babblers, etc., in the region, which also gives visitors peaceful surroundings, a rich history, and lovely views.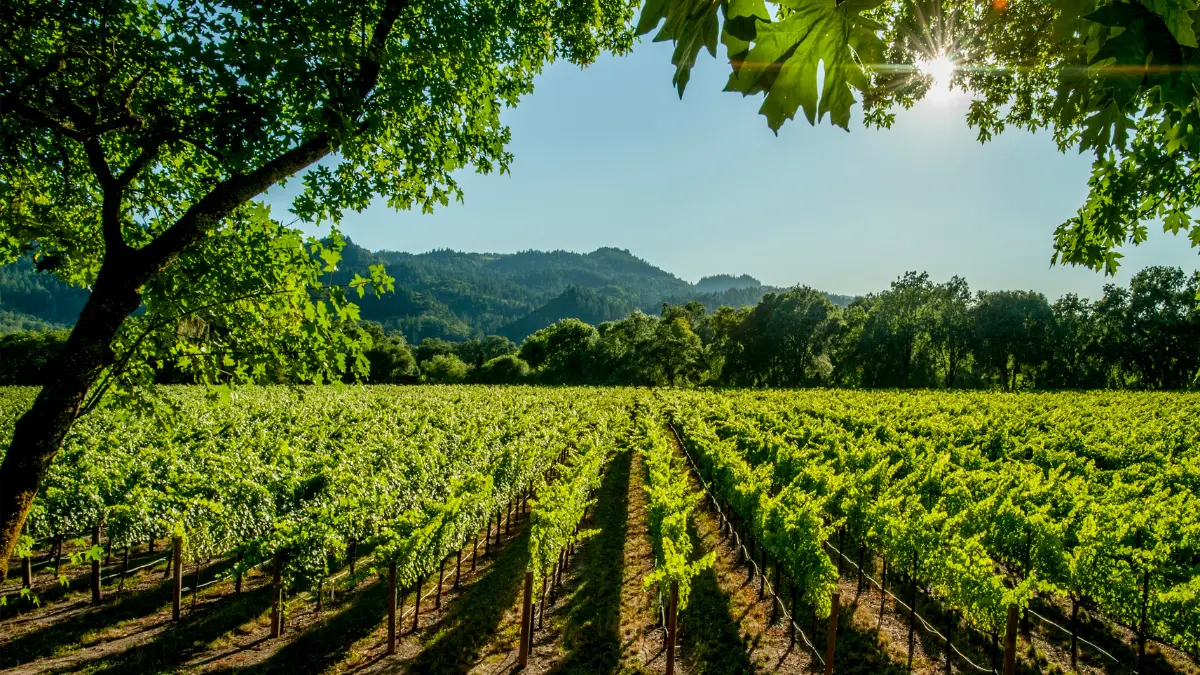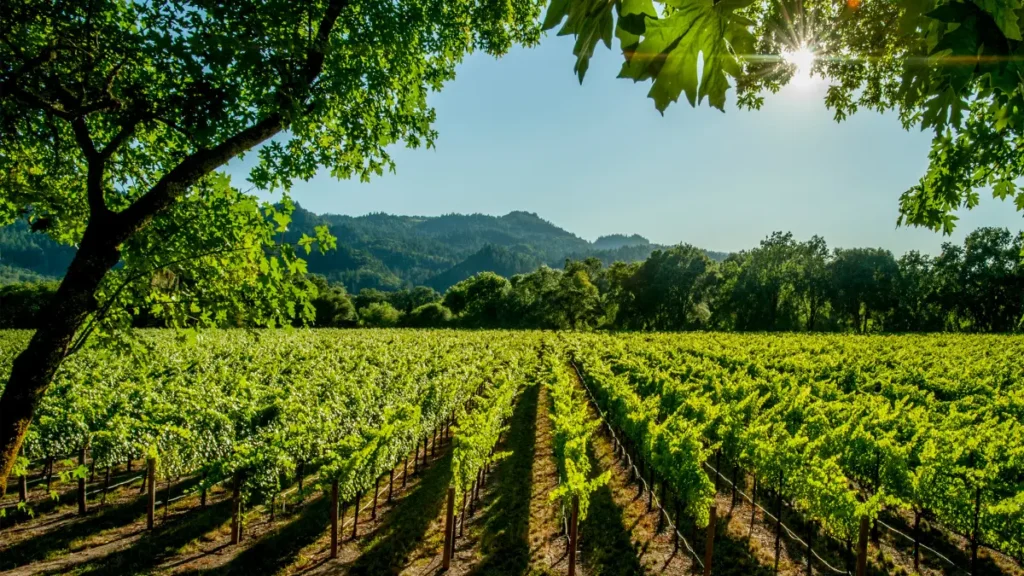 Guided tours of the vineyards are available along with wine tasting (6 varieties). You can book your trip in advance here for a rich experience. The charges are according to the wines you prefer for tasting. Grover Zampa also organises grape stomping for groups of 10 or more.
Best Time: January and February are when the grapes are at their ripest and best form
Timings: 10.30 A.M. to 04.30 P.M. Wine tasting and guided tour timings vary.
Entry Fees: No entry fee. Guided tour and wine tasting charges range between INR 350 and INR 3000. Grape stomping charges are INR 500. All charges are exclusive of the GST that you will pay there.
One Day Trip from Bangalore within 100 KM
6. Nandi Hills – 61 Kms
Small hillocks near Bangalore are referred to as Nandi Hills or Nandidurga. It served as Tipu Sultan's vacation destination. This hill town enjoys a lovely environment all year, making it one of the best day trips near Bangalore.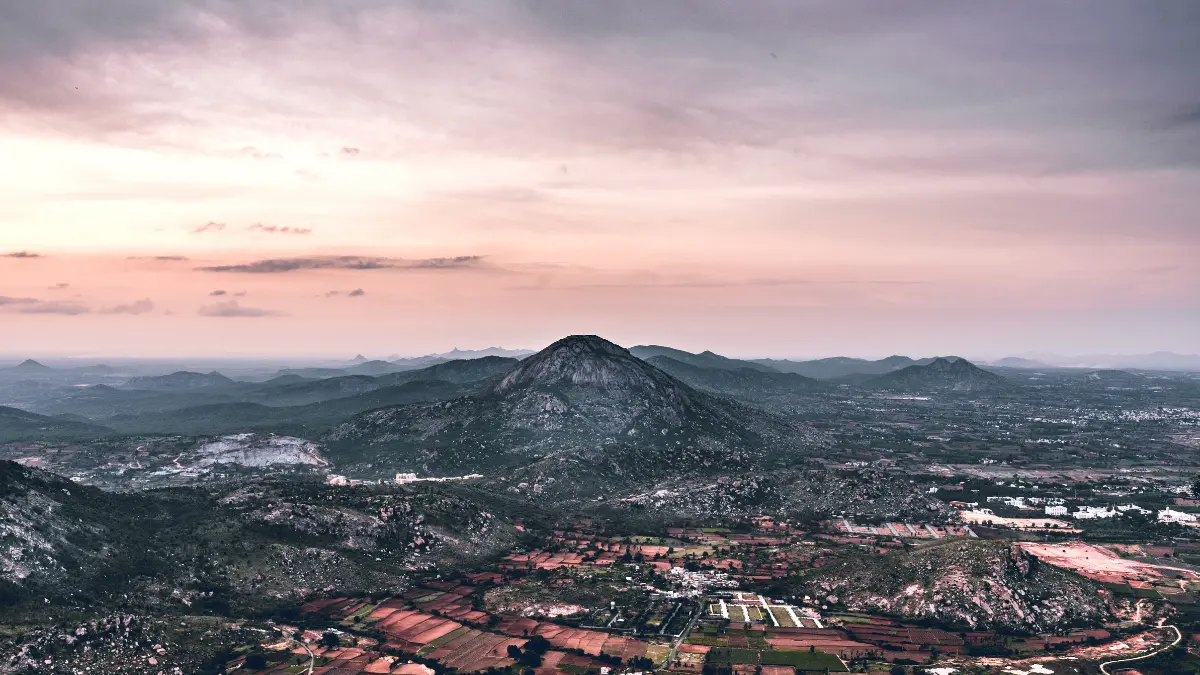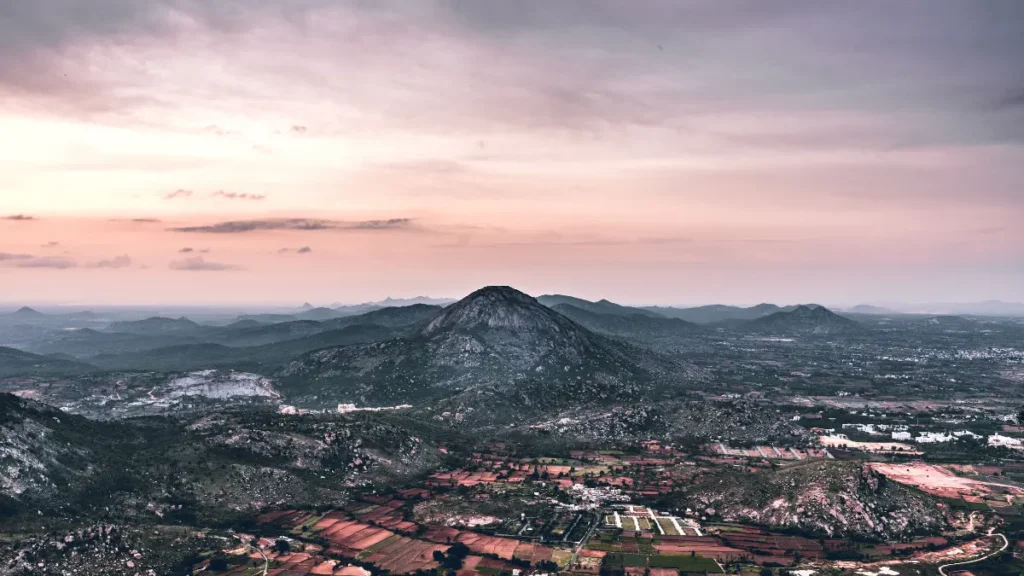 The Cholas constructed the Yoganandeeshwara Temple, where Shiva resides on the hills. These hills are known for their unusual vegetation. There are more native species than Coffee Arabica. Inside the fort, eucalyptus, an exotic species, is planted. Most of the trees are drenched with water in the mornings because the forest around the hills serves as a substratum for the condensation of clouds. In the hills, numerous bird and animal species can be seen.
Best Time to Visit: All year long. The hills are particularly beautiful when it is cloudy.
Timings: Not Applicable
Entry Fees: Not Applicable
7. Skandagiri – 60 Kms
One of the several hill forts in Bangalore known for night hiking is Skandagiri. The locals also refer to this peak as Kalavara Durga. It is a popular site for hikers since climbing the hill's summit is quite an arduous experience.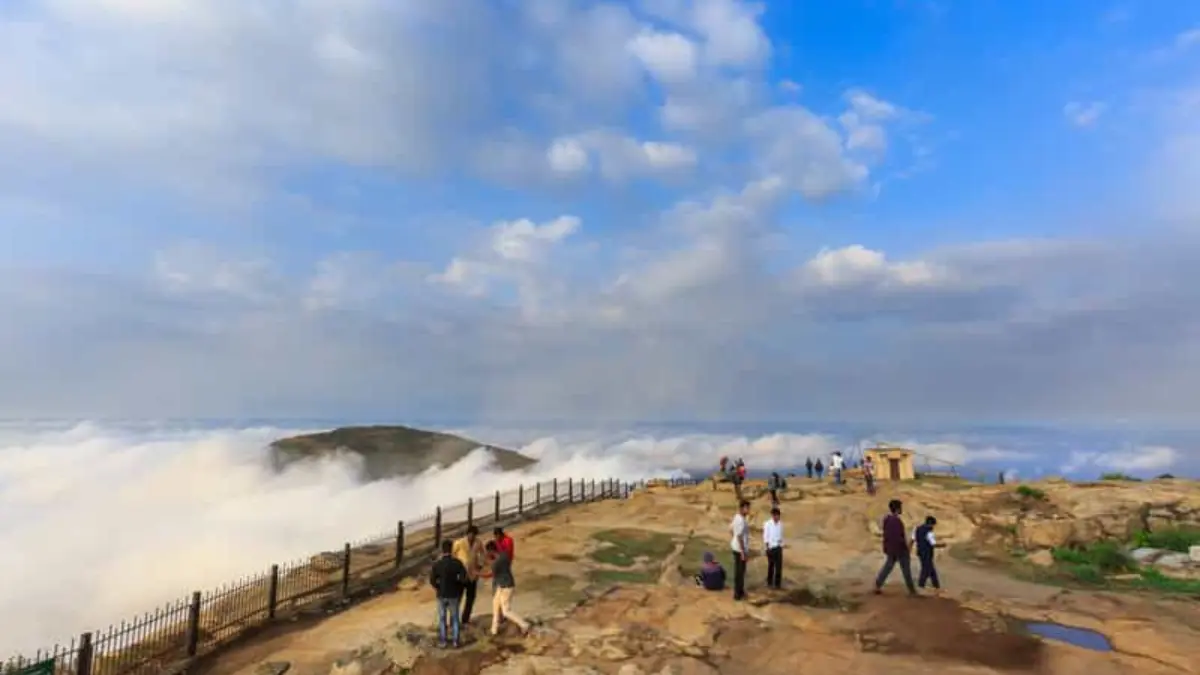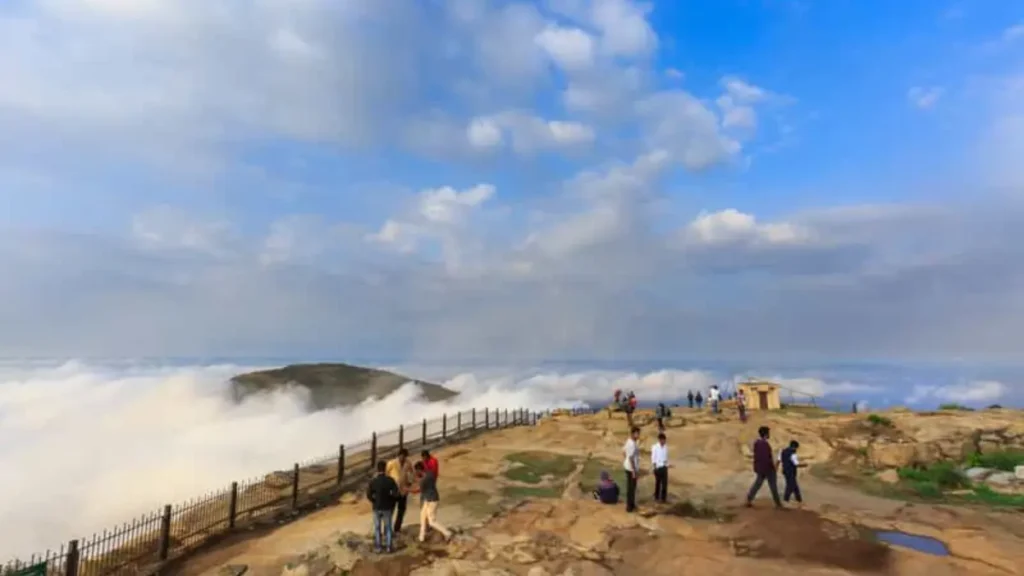 Skandagiri is renowned for its stunning morning views from its hilltop, accompanied by rising clouds. There is a modest temple atop Skandagiri, just like other easily accessible hills in India.
About 8 kilometres long and taking 4-5 hours to finish from the base is the Skandagiri trek. The track must be followed as it is designated to prevent any accidents. This walk is worthwhile due to the magnificent morning views and the opportunity to arrive at the summit shortly before daybreak. The majority of hikes finish with a campfire.
Best Time: November-March
Timings: The hill is open to trekkers till evening. Going to the hill after the evening is strictly prohibited.
Entry Fees: Not Applicable
8. Sangam and Mekedatu Rivers – 100 Kms
Some of the most popular destinations for a one day trip from the Bangalore area include Sangam and Mekedatu. Two rivers, the Arkavathi and the Kaveri, meet in Sangam. Mekedatu, one of Karnataka's most stunning canyons, is about 4 kilometres from Sangam.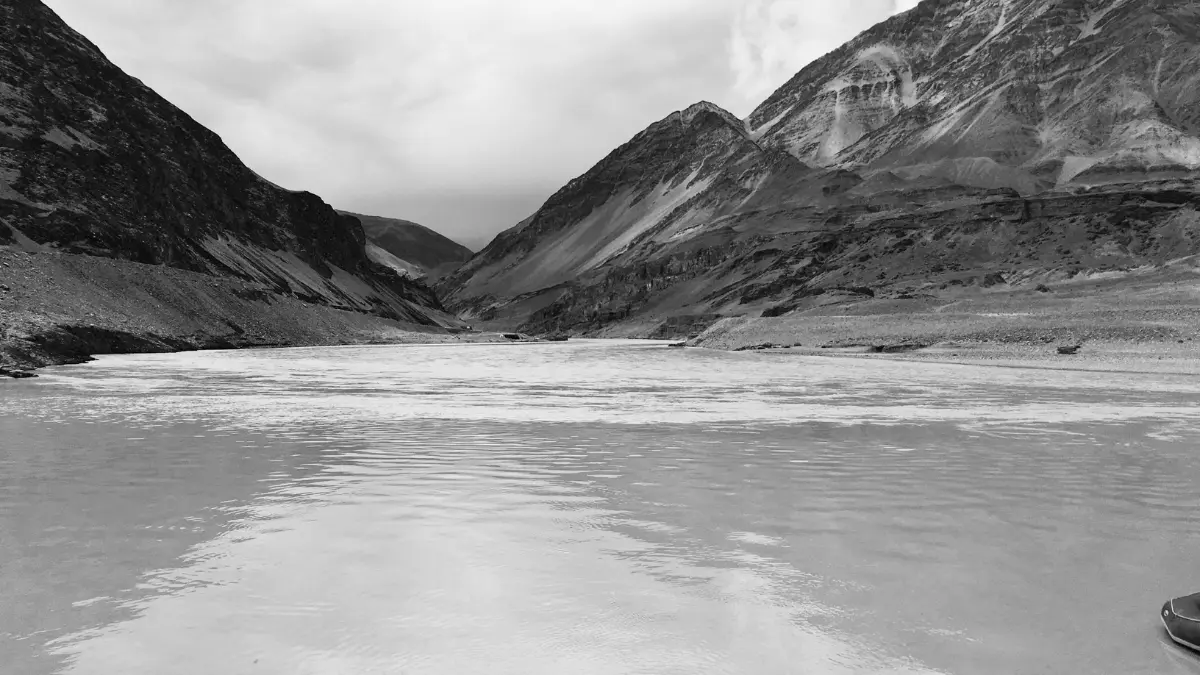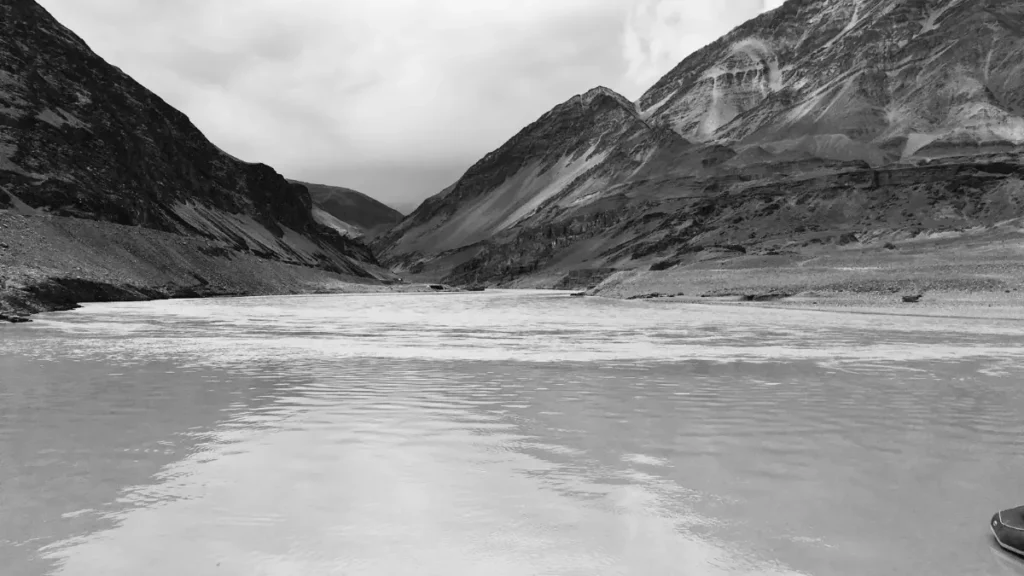 It is believed that a tiger once attempted to attack a goat. To save its life, the goat had to leap from one side of the precipice to the other. The goat finally made its decision and leapt down the canyon. After realising this, the tiger stopped pursuing him and left. Because of this occurrence, the area became known locally as Mekedatu, which means "Goat's Leap."
It's a beautiful sight to see the swiftly running river merging here and there with the pleasant winds blowing off quickly. You'll discover that you're fully at ease. The river's smoothing process allows it to go over various terrain while still finding a path on its own. It's a terrific place to explore if you're thinking about going on a trek. Sangam and Mekedatu make up the best one-day trips near Bangalore.
Best Time to Visit: August-February
Timings: Not Applicable
Entry Fees: Not Applicable
9. Chunchi Falls – 90 Kms
Chunchi Falls, one of the many beautiful waterfalls close to Bangalore, provides a day of complete relaxation away from the city. Abrupt hills and lush greenery encircle the waterfall and is on the edge of the Western Ghats, forming a scenic backdrop. Nature enthusiasts, picnickers, friends, families, and couples enjoy Chunchi Falls.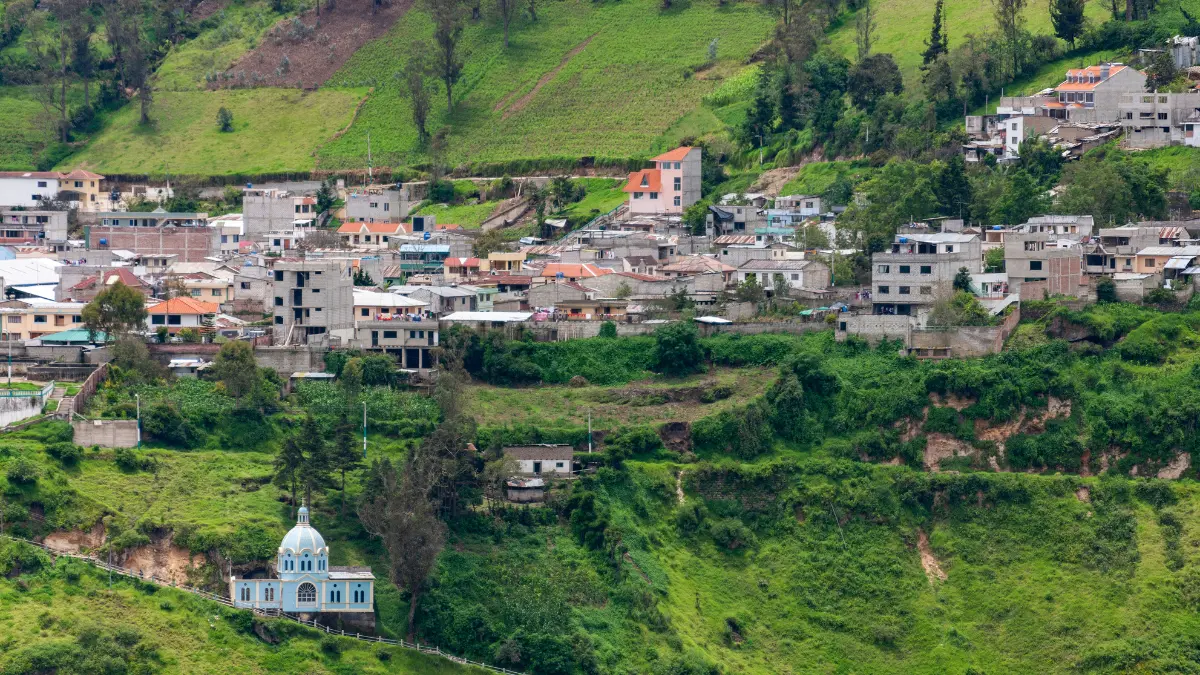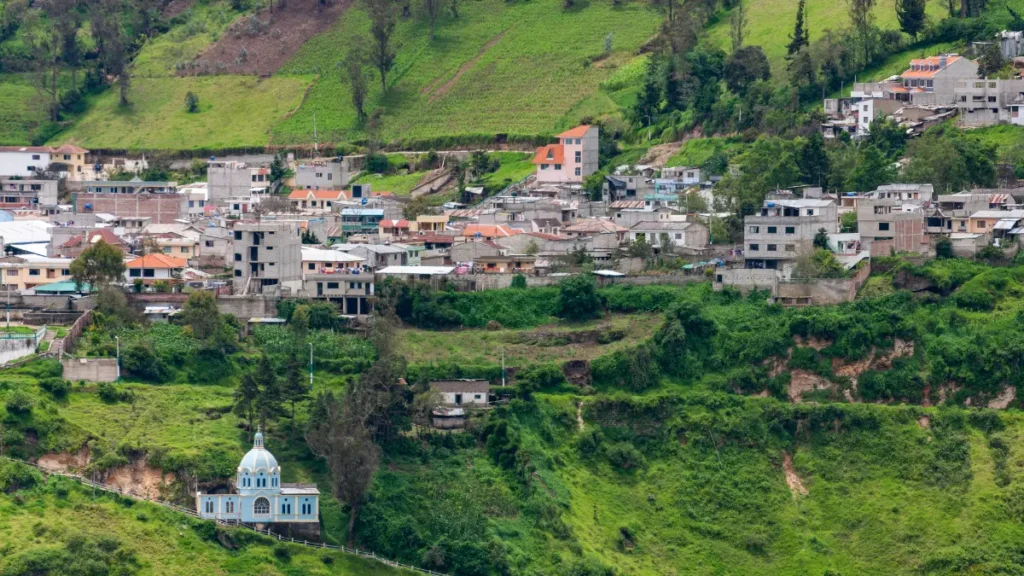 A quick yet thrilling walk must be taken to get to the falls. A watchtower on the route to the waterfalls provides 360-degree views of the surrounding beautiful deciduous woodlands. When you get to the falls, you can descend to the plunge pool to cool down by dipping your feet into the chilly water. Swimming is not suggested, though, because of the crocodiles and strong currents.
Best Time to Visit: October-February
Timings: Not Applicable
Entry Fees: Not Applicable
10. Bheemeshwari Adventure and Nature Camp – 100 Kms
Homage to the magnificent Kaveri River may be found at the Bheemeshwari Adventure and Nature Camp. This camp is close enough for easy access yet far enough away to cut oneself off from the daily grind. It is a perfect combination of a lovely environment and wild adventure.
There are several daring things worth attempting, like zip lining, rope walking, kayaking, and more. Elephants, deer, crocodiles, turtles, snakes, and around 200 birds are among the animals that may be seen in this area. The main attraction is the Mahseer, the biggest tropical gamefish known to man. This elusive creature still has a lot of influence in these regions, even though you can't catch it here anymore.
There are many packages available at this camp to enjoy amidst nature. When visiting here, you can live in mud houses, cottages, log huts, and tents. The packages the camp provides are flexible in the inclusion of activities. You can stay here or return after a day of adventure without staying the night. If you have the time and money, you can opt for this amazing and secluded camp for your one day trip from Bangalore.
Best Time: August-February
Timings: 09.00 A.M. to 09.00 P.M.
Entry Fees: For a one-day outing with activities, the price starts from INR 2500. Stay packages start from INR 5000.
One Day Trip from Bangalore within 200 Kms
11. Hogenakkal Falls – 127 Kms
Due to the unusual configuration of the enormous carbonated rocks surrounding the waterfall, it is known as Hogenakkal, or "Smoky Rocks". You will be fascinated by the sight of the River Kaveri dividing into several little streams and cascading from various heights ranging from 15 feet to 66 feet! How the water gushes down over enormous boulders at Hogenakkal Waterfall resembles the well-known Niagara Falls.
Water from the Hogenakkal waterfalls cascades through herb-filled woodlands. Locals claim that the waterfall has healing properties and that bathing there after a satisfying oil massage may positively affect one's health. It's also said that a dip in the waterfall pool cleanses one of the sins.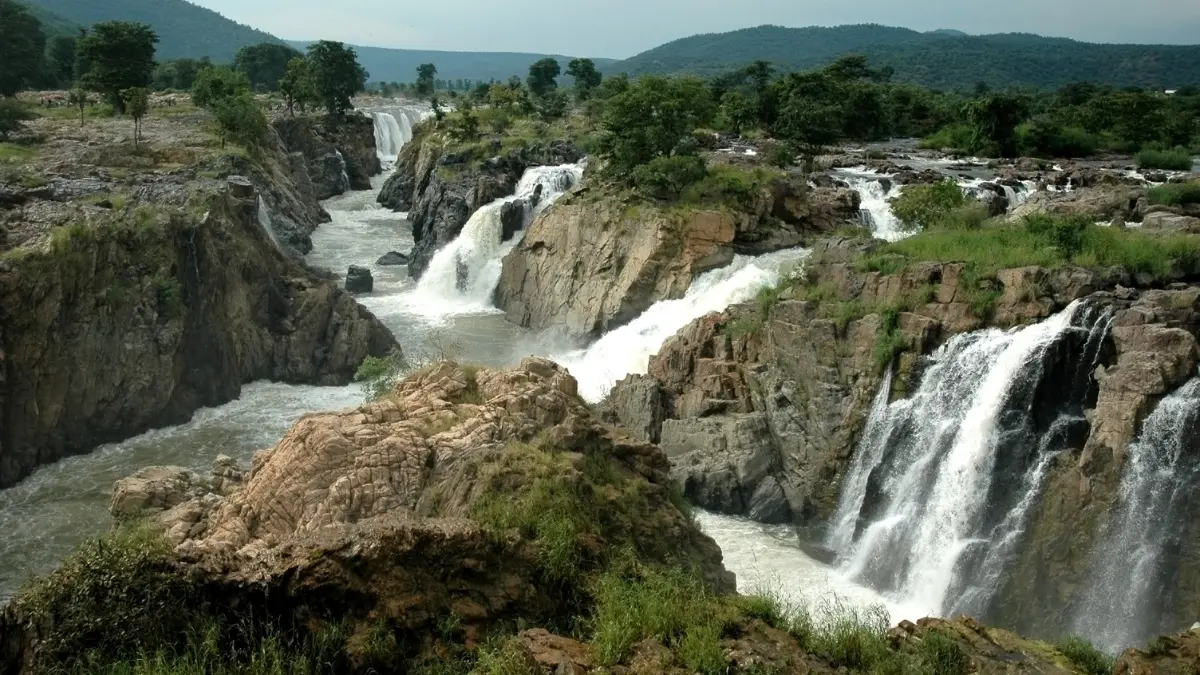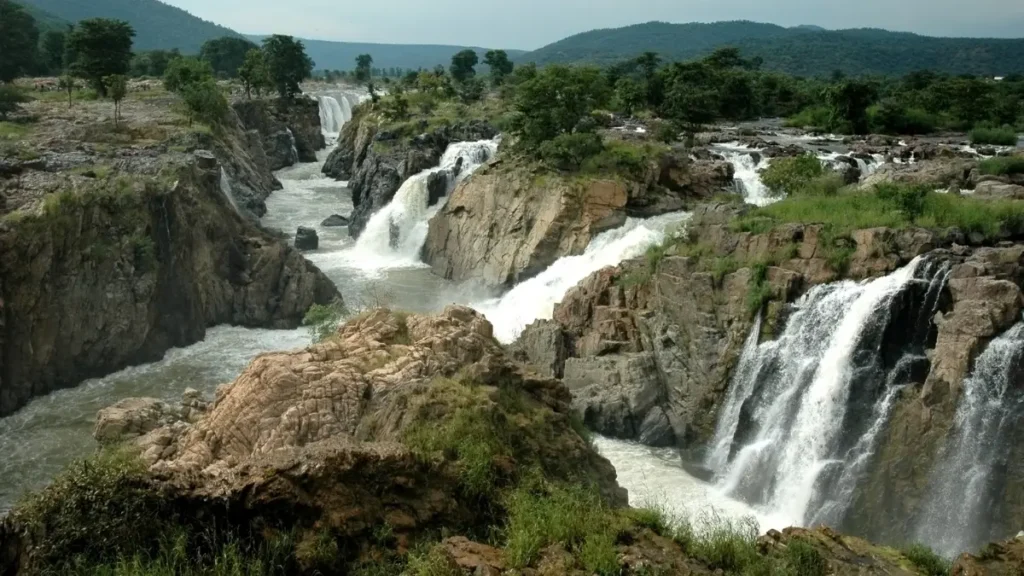 Coracle (basket-shaped boat) rides are among the most well-liked activities on the river during the dry season, when it is calm and safe. Another choice is to walk through luscious vegetation and a labyrinth of rocks to reach the falls. The hike is beginner-friendly and simple. Those who love the outdoors may stroll around the falls to enjoy the sights.
Along with trying out various activities, you may purchase herbal items, essential oils, handicrafts, and t-shirts at the eco store nearby. Both oil massages and meals made with freshly caught fish are well-known in Hogenakkal.
Best Time to Visit: October-February
Timings: Not Applicable
Entry Fees: Not Applicable
12. Talakad – 132 Kms
Talakad is a historical location with some fascinating mythology attached to it. Sand has buried the temples in this area. It is supposed that a queen named Alamelamma cursed the city.
The five Lingams that are thought to depict Shiva's five faces and comprise the Pancha Pathi are notable among Talakad's temples. The temples in question are those of Pathaleshwara, Maruleshwara, Arkeshwara, Vaidyanatheeshwara, and Mallikarjuna. A celebration known as Panchalinga Darshana, which was most recently celebrated in 2006, is held once every 12 years as a homage to these five Shiva temples.
Best Time to Visit: October-February
Timings: Not Applicable
Entry Fees: Not Applicable
13. Mysore – 143 Kms
Mysore, sometimes called the "Cultural Capital of Karnataka," is a city that masterfully combines the grandeur of its past with the vibrant living traditions and culture evident in its citizens' daily lives. All of this, combined with the tranquillity of nature, makes Mysore a popular destination for weekend getaways near Bangalore.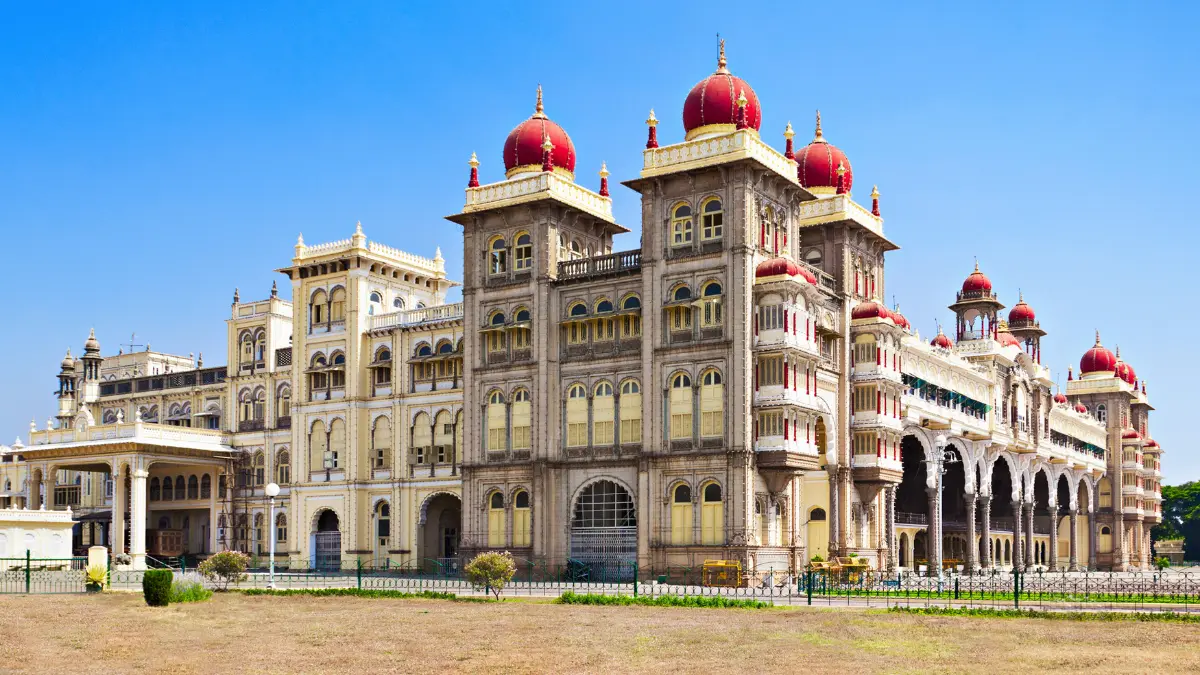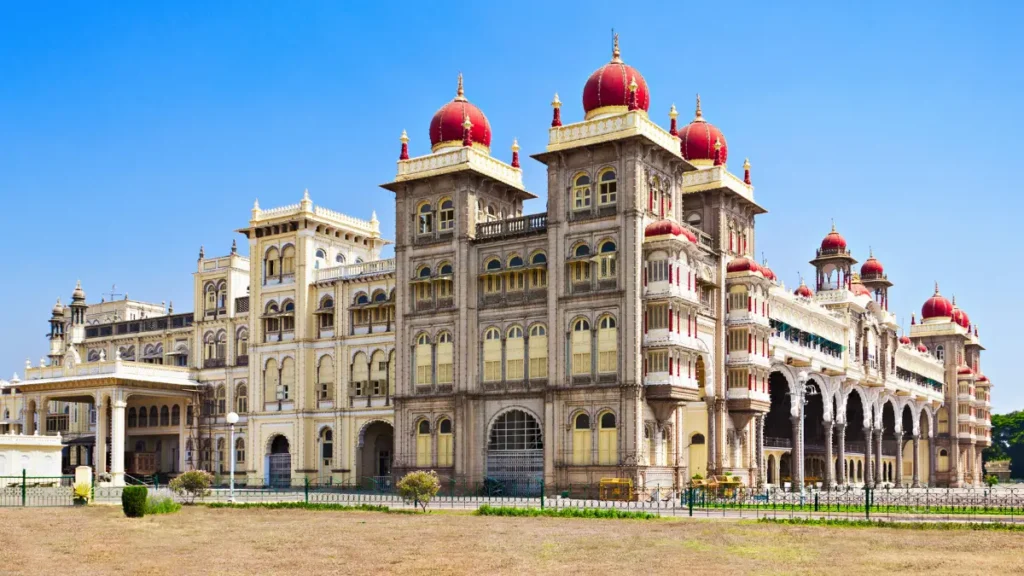 Mysore offers many vacation options, offering something exciting for everyone. Its superb architecture, historical buildings, shrines, and natural beauty make it perfect for everyone, including honeymooning couples, families, business travellers, and friends planning a last-minute trip.
Best Time to Visit: September-March
Timings: Not Applicable
Entry Fees: Not Applicable
14. Kunti Betta – 125 Kms
You may reach Pandavapura by travelling 130 kilometres on the Mysore route. Pandavapura comes from the tale that the Pandavas concluded their 14-year exile here. Kunti Betta, which has a stone pillar on its summit and sheer rock sides, is difficult to miss from this vantage point. You may reach Kunti Betta by taking a short drive from Pandavapura to the temple at the base and then climbing some stairs.
The climb is difficult with steep hills, though some rocks need ropes for beginners. The Thonnur Lake is continually in view as you ascend Kunti Betta after initially going up and over a hilltop. Volcanic granite rock and boulders make up the landscape, with sporadic patches of moorland. You know you have reached the peak when you see the stone pillar. The Stone Pillar is the ideal vantage point since it offers stunning views of the nearby farms, hills, and Thonnur Lake. There are areas where a campfire may be started at night that are protected from strong gusts by rocks.
Best Time to Visit: October-May
Timings: Not Applicable
Entry Fees: Not Applicable
15. Hassan – 183 Kms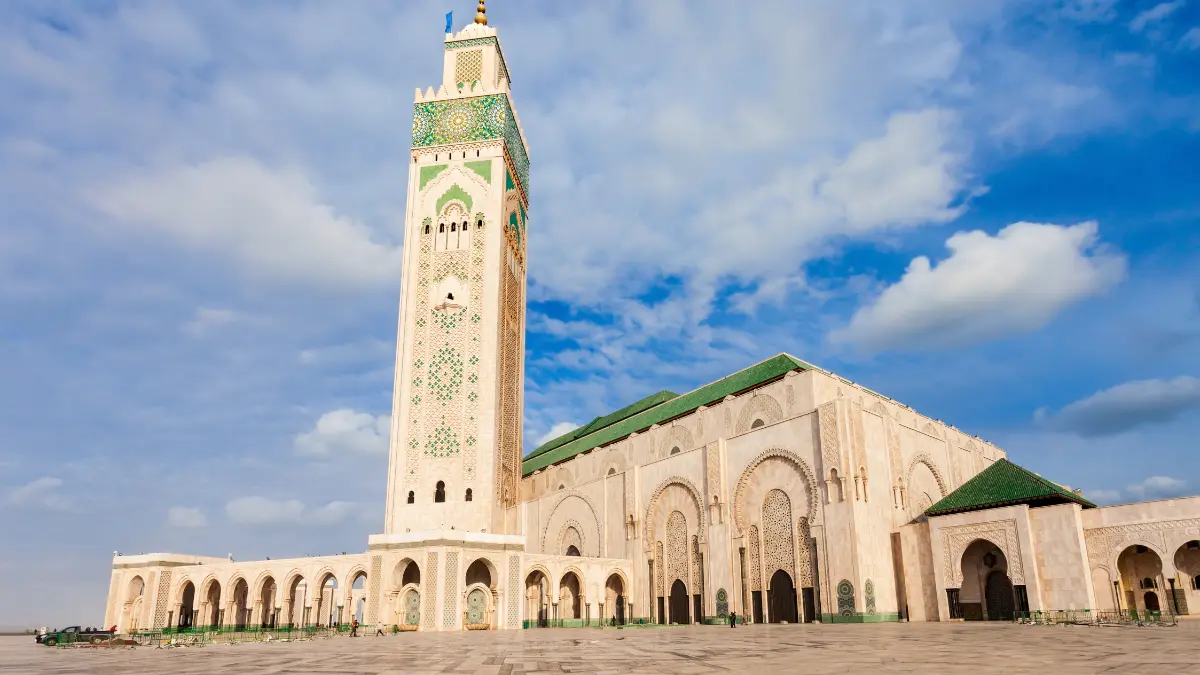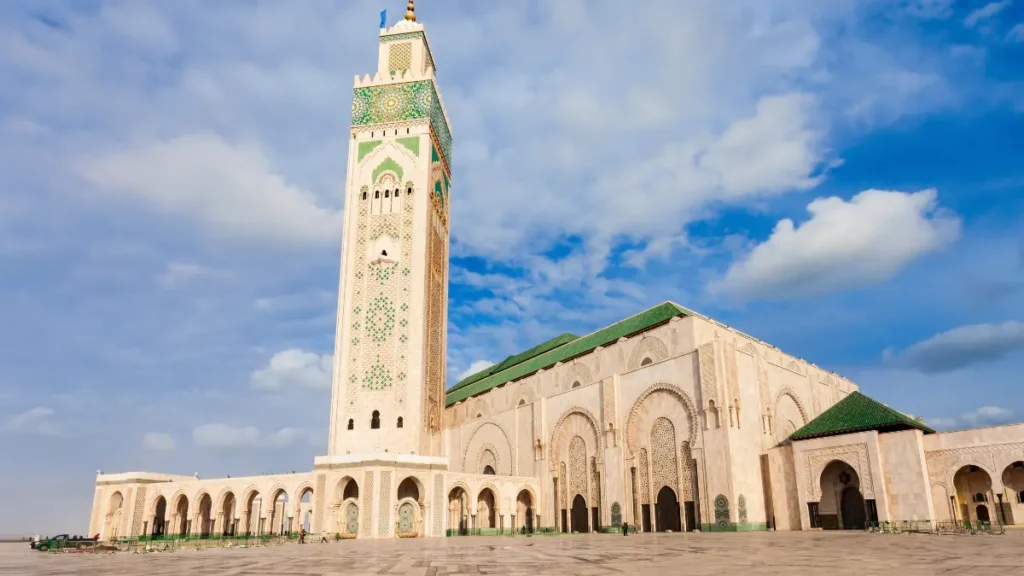 Hassan, which is dotted with temples and cloaked in mystery, is ideal for people who wish to learn about Karnataka's past. Hassan's historic buildings and monuments are significant in giving it a prestigious appearance. Among the top sights in this area are the Hoysala temples, Gorur Dam, and Shettihalli Church. Particularly, Shettihalli Church shouldn't be overlooked because of its ruined construction, which gives it a mysterious interest.
Best Time to Visit: All year long
Timings: Not Applicable
Entry Fees: Not Applicable
Conclusion
There are many tourist places near Bangalore that you can visit for a relaxing weekend. If you have a distance issue, places as close as 50 kilometres from the IT hub and as far as 200 kilometres away are all worth visiting. What are you waiting for? Pack your bags for the perfect one day trip from Bangalore that you can every at one of these beautiful locations!