We all dream of doing a Leh Ladakh bike trip at least once. Every biker also dreams of travelling Ladakh's most beautiful route and high passes. You've come to the right place if you're planning such an enthralling trip. This article provides a complete guide for the trip, including cost, best route, permit information, and more.
Leh Ladakh Bike Trip Preparation Tips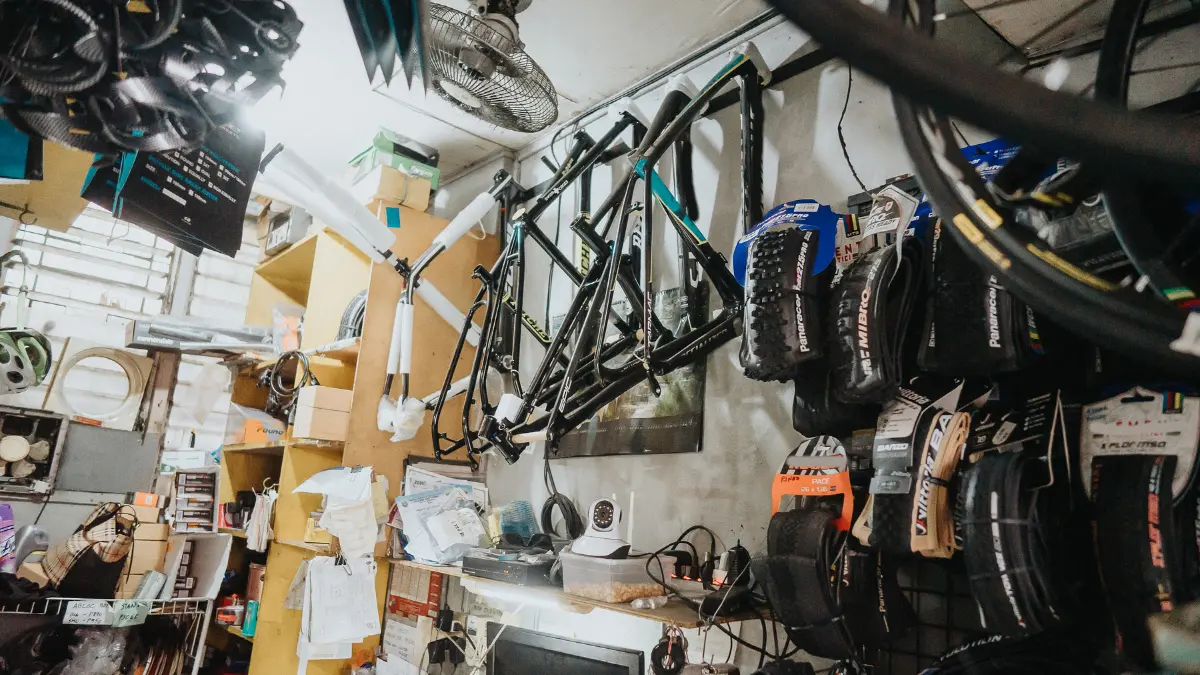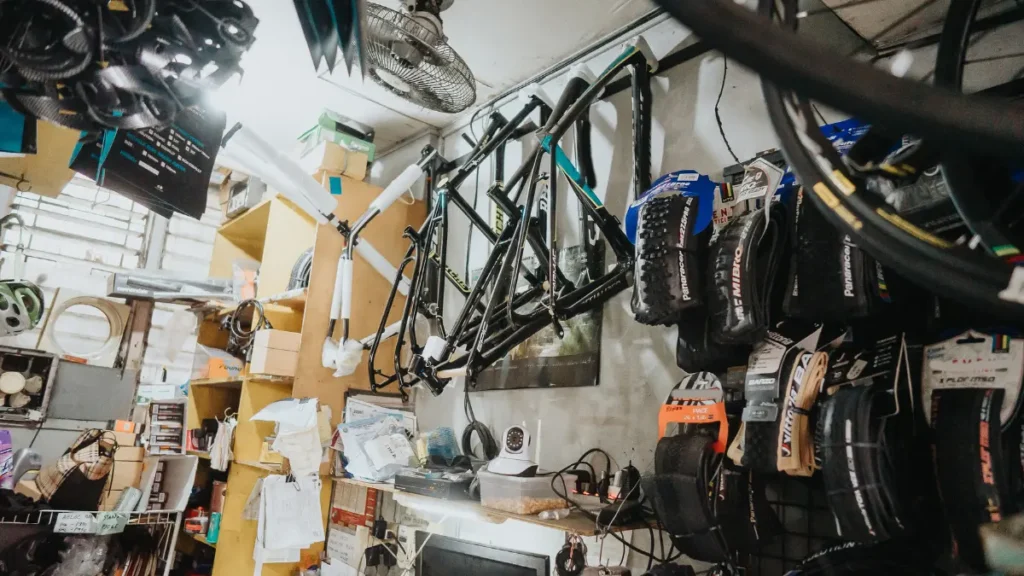 A two-wheeler journey like this one will require a lot of preparation from your side. We have some tips for you to help prepare for the trip thoroughly. It is a checklist of things you will need for the trip, like toiletries, clothes, and more.
· Bike Puncture Kit – If you're travelling under expeditions/Leh Ladakh bike trip packages, you won't have to worry about a kit as the expeditions have many skilled technicians with them. But if you're travelling alone, you will need a kit to ensure your bike's and your safety. The route is difficult to traverse as you'll cross through many streams and rough roads, so you'll need to ensure you don't get stuck with a tyre puncture in the hinterland.
· Bring a jacket, windcheater, raincoat, and a power bank. You'll also need waterproof shoes and a bag as the weather in hilly areas can change quickly, and you must pass the bike through many streams.
· Bring ample cash with you. As the Ladakh area and the route are underdeveloped, there aren't many ATMs to withdraw cash from. Online payments are also rarely accepted there.
· You will need two permits to traverse the area – Rohtang Pass Permit and Leh Permit. These are high-security areas; hence, permits are needed to enter them. You can buy them online or from a travel agency/government office in Delhi or Manali. The Rohtang Pass permit costs Rs. 550, while the Leh Permit costs Rs. 750.
· If you're bringing drones for shooting, you'll need a government permit, as unregistered drones aren't allowed to fly over space.
· When crossing passes, if you plan to take in their beauty, don't stay for more than 15 minutes as they are at high altitudes and oxygen is in less supply.
· Bikes with 500cc and more are recommended for higher altitude areas as they'll travel more smoothly.
· Buy a BSNL or Airtel postpaid plan. Other networks will help you in your trip to Sarchu. After you cross Sarchu, only BSNL and Airtel work, and you won't have any access to other network operators.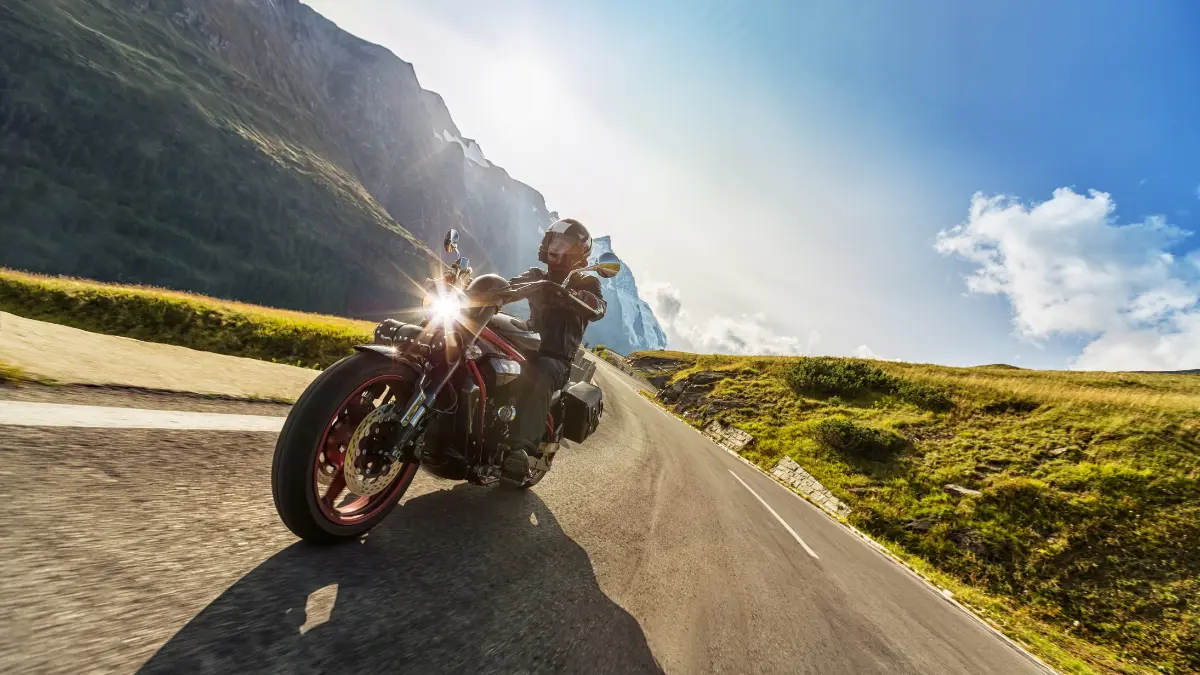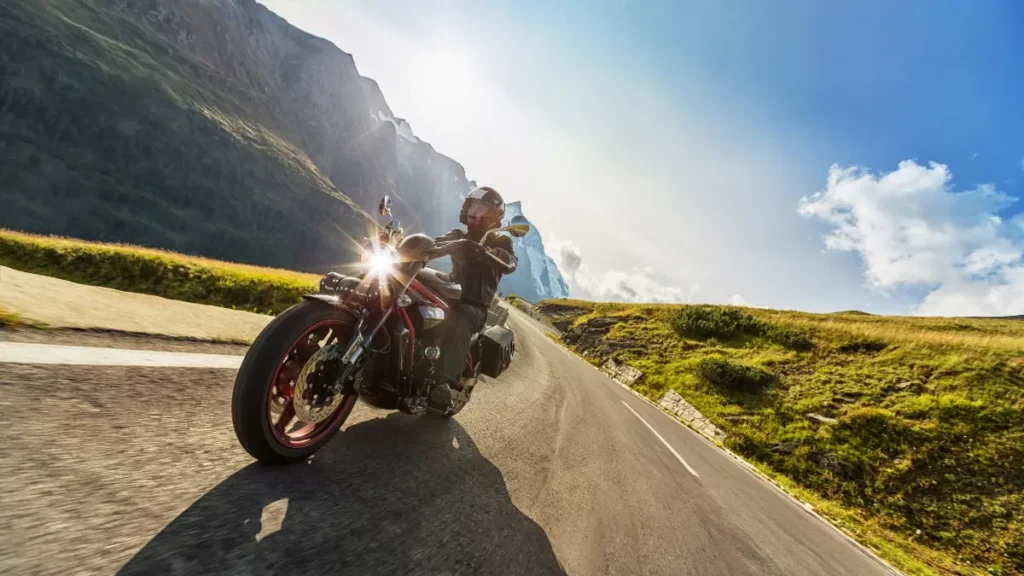 Best Time To Make the Leh Ladakh Bike Trip
The perfect time to complete this trip is between June and mid-October. After 15th October, the chance of heavy snowfall increases and the pass is closed for all.
How Many Days Does It Take for Leh Ladakh Bike Trip?
Ideally, one week to 12 days is enough for this amazing trip. You might need more time if you're travelling from other parts of the country and not Delhi or Manali.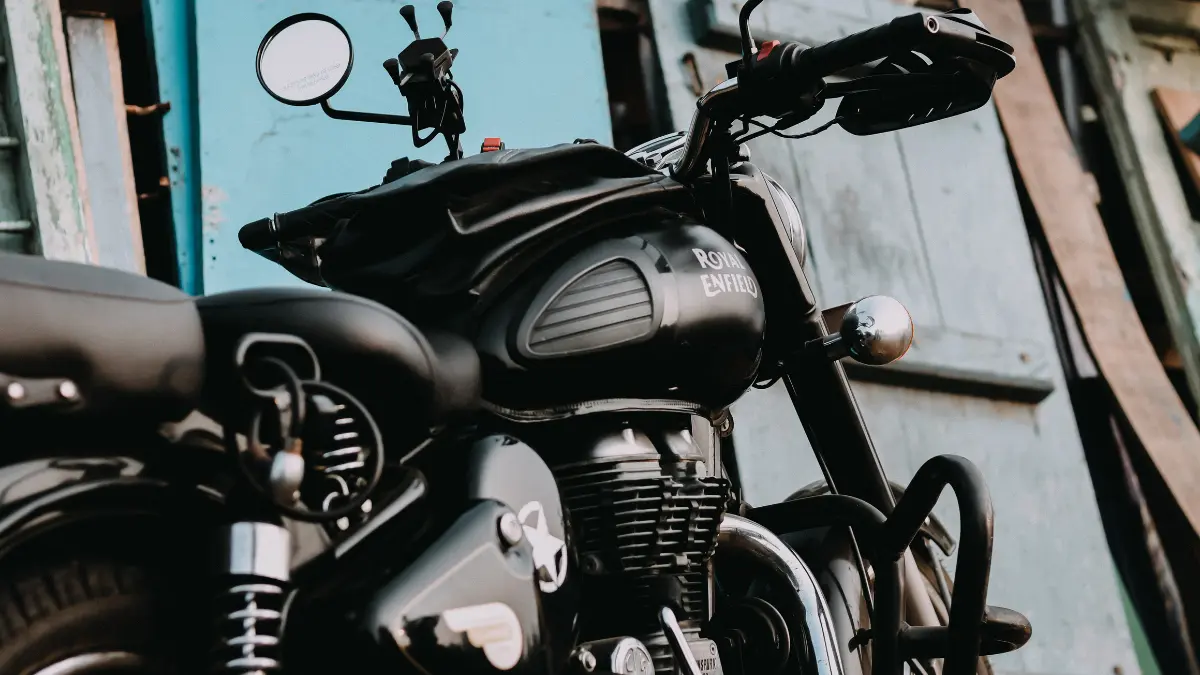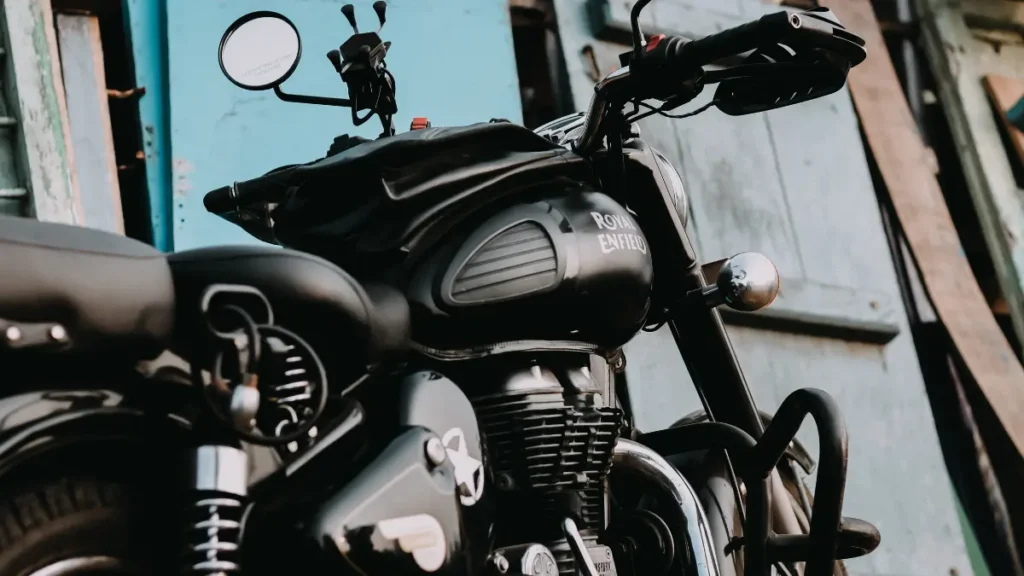 Ladakh and Leh Bike Rental
"But I don't have a bike…" No worries! We've got you covered.
The ideal places to start your trip are Delhi and Manali. Both places offer bikes on rent for people going for a Leh Ladakh bike trip. Prices range from Rs. 800 to Rs. 5000 per day, depending on the kind of bike you choose. You will also have to pay a refundable security deposit for the same.
Currently, bikes rented outside of Leh aren't allowed inside the premises of the union territory. You'll have to rent a bike again when you enter the area. Bikes that are privately owned (your bike) are free to go anywhere in the region, provided it should be in your name or your immediate family's name.
| | | |
| --- | --- | --- |
| Bike | Full Day (8.00 AM to 8.00 PM) [INR] | Half-Day (After 2 PM) [INR] |
| Automatic Bike/Scooty | 1100 | 700 |
| Bajaj Avenger/Vikrant | 1500 | 900 |
| Royal Enfield Classic 350 CC (BS4) | 1800 | 1100 |
| Royal Enfield Thunderbird 350 CC | 1800 | 1100 |
| Xpulse 200 | 2000 | 1200 |
| Royal Enfield Standard 500 CC (BS4) | 2100 | 1300 |
| Royal Enfield Classic 500 CC (BS4) | 2100 | 1300 |
| Royal Enfield Himalayan 411 CC (BS4) | 2500 | 1500 |
| Royal Enfield Classic 350 CC (BS6) | 2500 | 1500 |
| Royal Enfield Meteor 350 CC | 2500 | 1500 |
| Yezdi Adventure | 2500 | 1500 |
| Yezdi Scrambler | 2500 | 1500 |
| KTM 250 Adv | 2500 | 1500 |
| Royal Enfield Himalayan (BS6) | 2800 | 1700 |
| Royal Enfield Scram | 2800 | 1700 |
| KTM 390 Adv | 3500 | 2000 |
| BMW 310 GS/GSR | 3500 | 2000 |
| Royal Enfield Interceptor | 3500 | 2000 |
These are the rates of bike rentals in Ladakh
Best Bikes for Leh Ladakh Trip
Out of so many options, the most popular and ideal bikes are the Royal Enfield Classic 500 CC and Royal Enfield Himalayan. They run very smoothly along the high passes of Ladakh.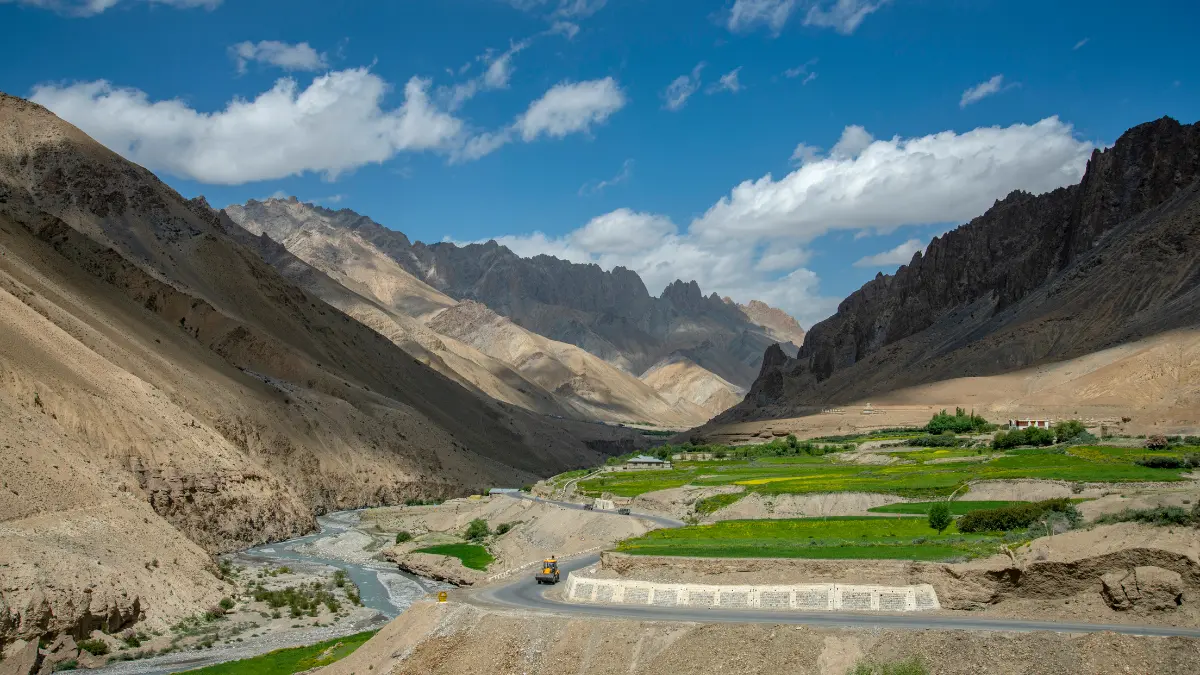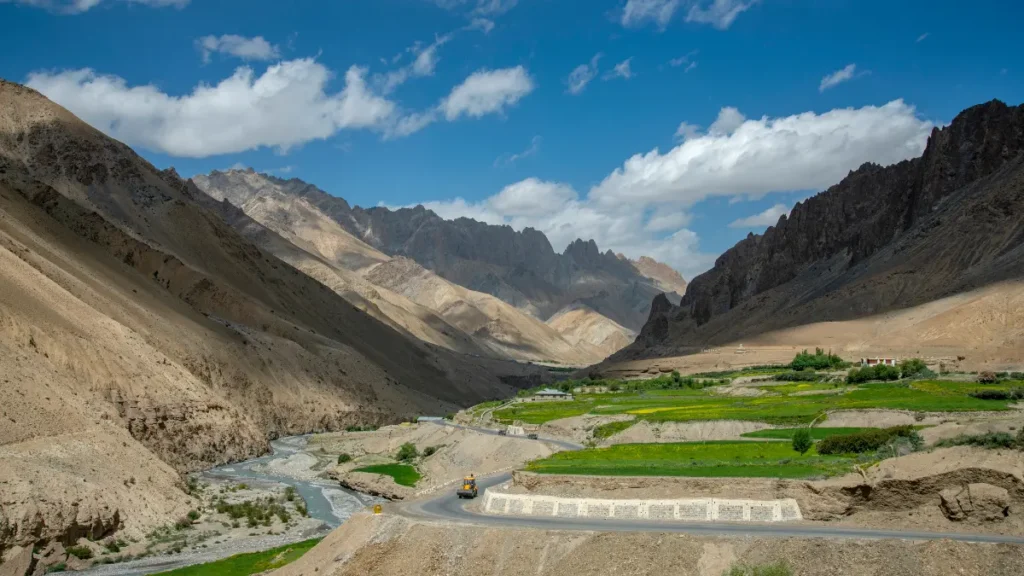 Leh Ladakh Bike Trip Route and Itinerary
There are two routes you can take from Delhi to reach Leh. They are almost equal in distance – 2200-2500 kilometres in total.
Route 1: Via Srinagar
Delhi – Ludhiana – Jalandhar – Jammu – Srinagar – Kargil – Leh – Hunder – Pangong – Karu – Sarchu – Manali – Delhi
Day 1: From Delhi, head to Jammu through Ludhiana and Jalandhar, approximately 600 kilometres. Stay in Jammu.
Day 2: From Jammu, start early to travel to Srinagar through beautiful roads. The distance is approximately 300 kilometres, and it takes seven hours to reach Srinagar. Stay the night at Srinagar and do some sightseeing activities during the day. Srinagar has ample stay options like hotels, cottages, and hostels.
Day 3: From Srinagar, travel to Kargil through the Zoji La Pass – one of the most beautiful motorable passes in the world. You can stay the night at Kargil or move forward to Leh. The distance between Srinagar and Kargil is around 400 kilometres. You can divide it into two days or complete it in one go. The complete distance will take about 10 hours to traverse.
Day 4: Reach Leh and stay there for at least one night. During these, travel through the city.
Day 5: From Leh, travel to Hunder via the Khardungla Pass, one of the most famous passes in the world.
Day 6: From Hunter, travel to the Nubra Valley. Travelling through the Nubra Valley will make your Leh Ladakh bike trip worthwhile.
Day 7: From Nubra Valley, head to Pangong Lake. Marvel at the beautiful lake that changes colour. You can camp here at the nearby campsite.
Day 8: From Pangong, return to Delhi. Head to Sarchu via the Changla Pass. The journey takes approximately 10 hours to complete. You can camp the night at Sarchu.
Day 9: From Sarchu, bike to Manali – takes approximately 5 hours. Stay the night at Manali.
Day 10: Leave Manali and head back to Delhi.
Route 2: Via Manali [This is a better and more recommended route.]
Delhi – Manali – Rohtang – Gramphu – Kokhsa – Keylong – Jispa – Darcha – Zingzingbar – Baralacha La – Bharatpur – Sarchu – Gata Loops – Nakee La – Lachulung La – Pang – Tanglang La – Gya – Upshi – Karu – Leh
Day 1: Head from Delhi to Manali. Stay the night.
Day 2: Head to Jispa from Manali. During this route, the last petrol pump is at Tandi. Fill your bikes up and carry at least 10 litres of spare petrol. Reach Jispa and stay there in one of the many available accommodations.
Day 3: Head over to Sarchu via the Baralacha La Pass. From Sarchu, head to Leh via the Lachulung La, Pang, and Tanglang La. From Sarchu onwards, you will only get networks for BSNL and Airtel postpaid SIM cards.
Day 4: Stay in Leh for 3-4 days and enjoy the beautiful scenery. Visit the Pangong Lake and Nubra Valley. At Nubra Valley, view the two-humped camels. Look at the colours changing on Pangong Lake as you camp near it. You can also visit the Magnetic Hill. Travel via the Khardungla Pass to reach the Nubra Valley.
Day 8: Head back to Delhi via the Srinagar route from Kargil, Jammu, and Jalandhar, as described in the first route map above. The routes are quite similar, covering the same locations from different starting points.
Leh Ladakh Bike Trip Cost
The cost of the trip depends largely upon the type of bike and accommodation you choose. It will cost you between Rs. 30,000 and Rs. 35,000 per person. The cost will be split if you choose to travel with another person. If you bring your bike, your bike rental money will also be saved.
| | |
| --- | --- |
| Category | Approximate Cost (in INR) |
| Bike Rental | 8,000 to 12,000 |
| Fuel | 5,000 |
| Accommodation | 7,000-10,000 |
| Food | 3,000-5,000 |
| Permits and Miscellaneous | 2,000 |
Bike Trip Cost
Places to Visit in and around Leh
1. Zanskar Valley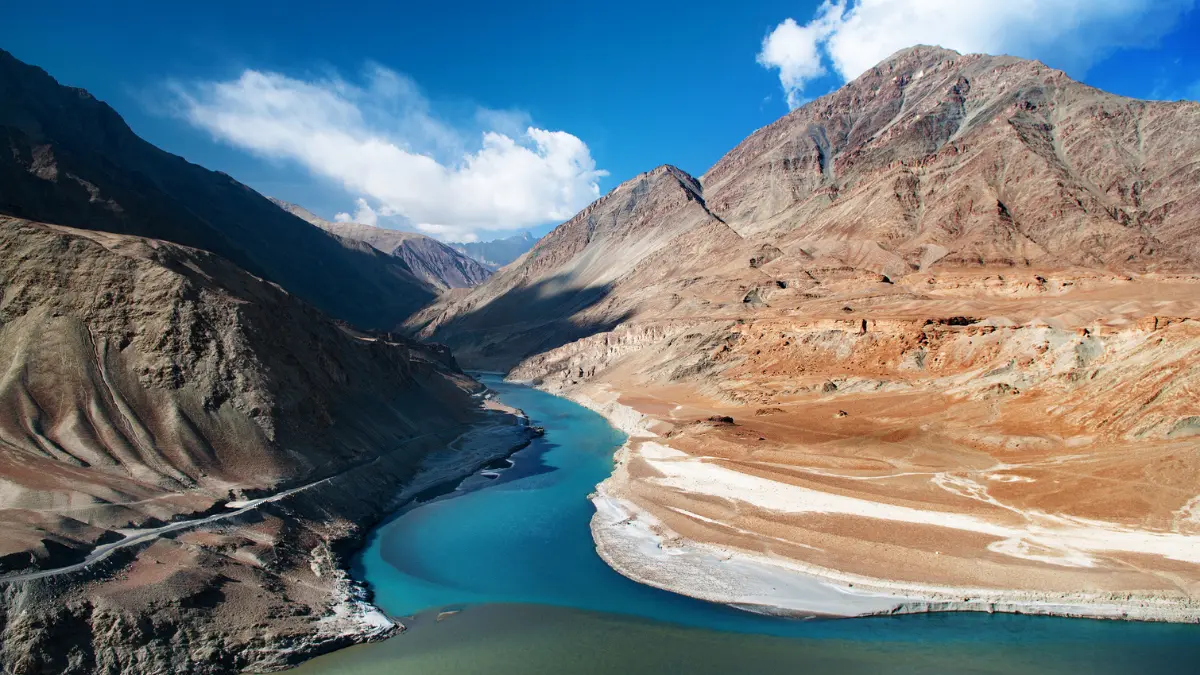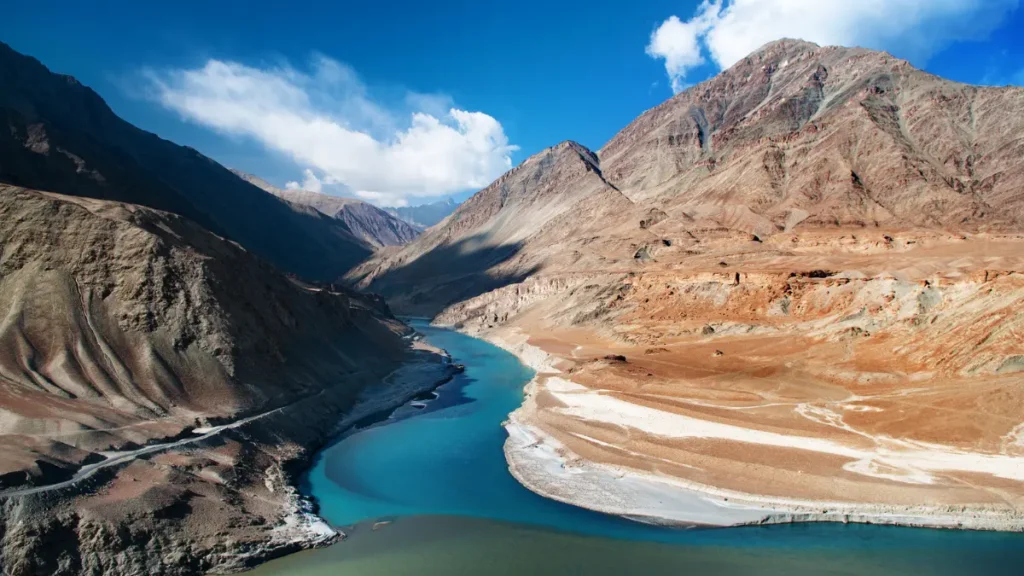 The Zanskar Valley is undoubtedly one of Ladakh's most popular tourist sites and one of the most beautiful places to travel. It is one of the most desolate areas in the Himalayan range. The snow-covered steep ranges reflect the lovely skies. Along the tributaries of the Zanskar River is one of the most popular places in India for river rafting.
2. Nubra Valley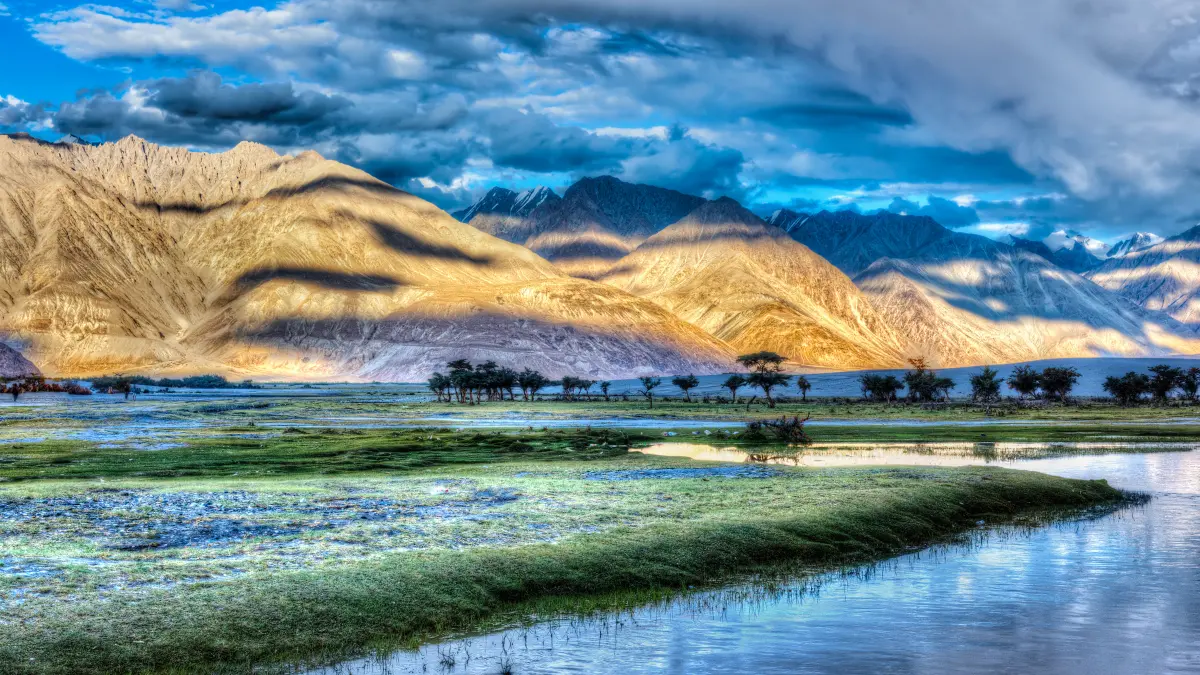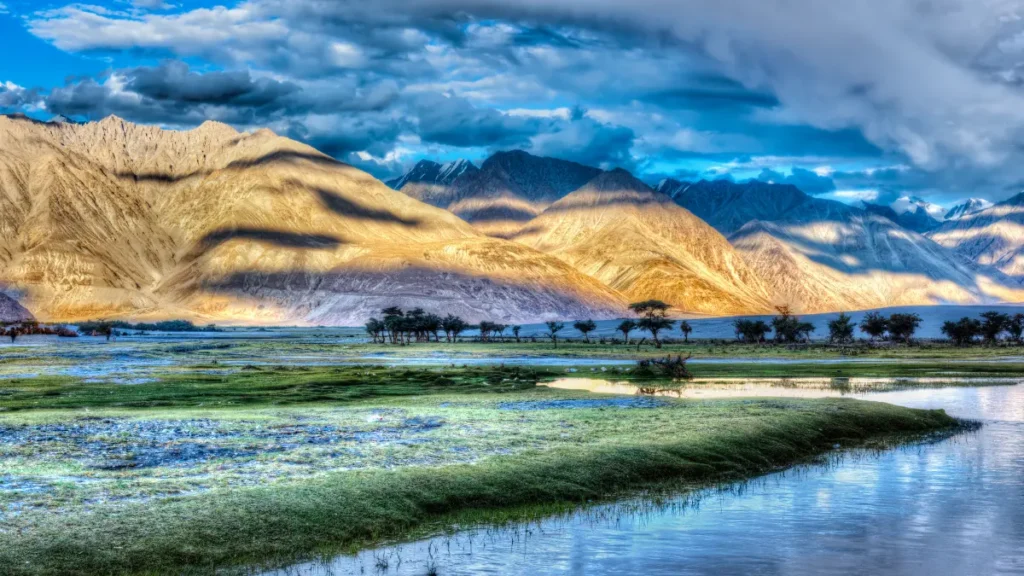 Nubra Valley, a tri-armed valley in northeastern Ladakh, was listed as one of the top 5 locations to visit. The Nubra Valley's dunes give visitors a taste of the Arabian Nights. Due to its two-humped camels, Nubra Valley is one of Ladakh's most well-known tourist destinations.
So, when you're exploring the picturesque country of Leh, be sure to check out this one! The Samstanling Monastery, one of the well-known locations nearby, must be on your list. Another attraction in Nubra Valley is the hot sulphur springs-famous Panamik settlement.
3. Pangong Tso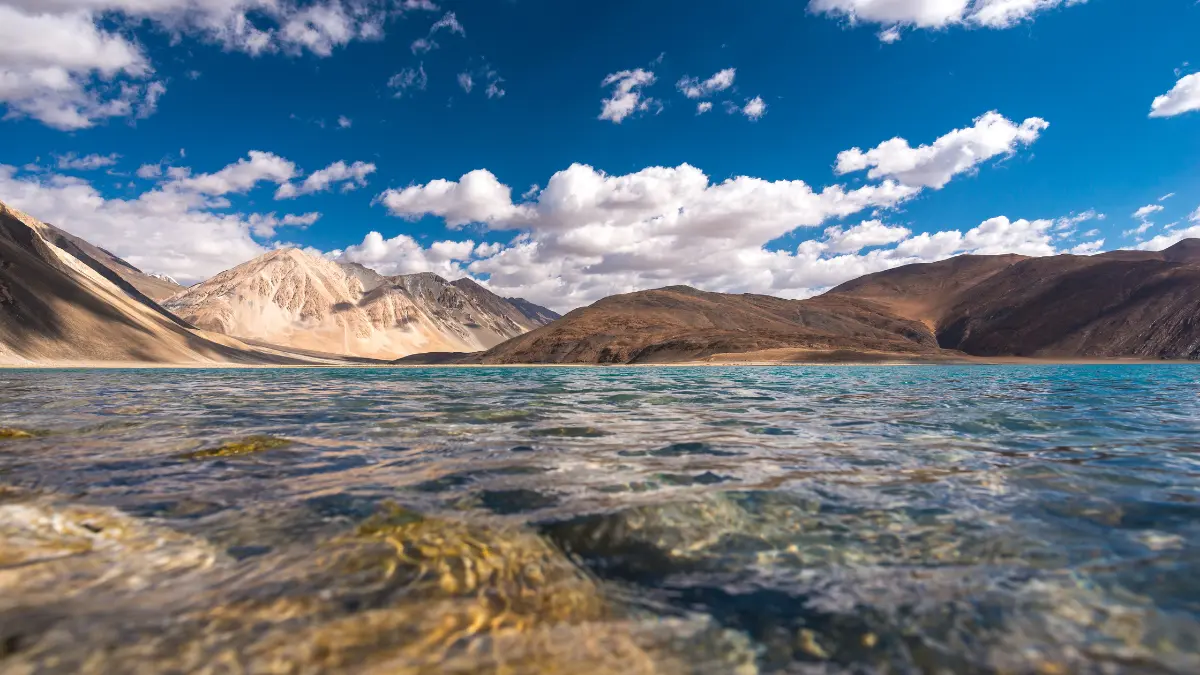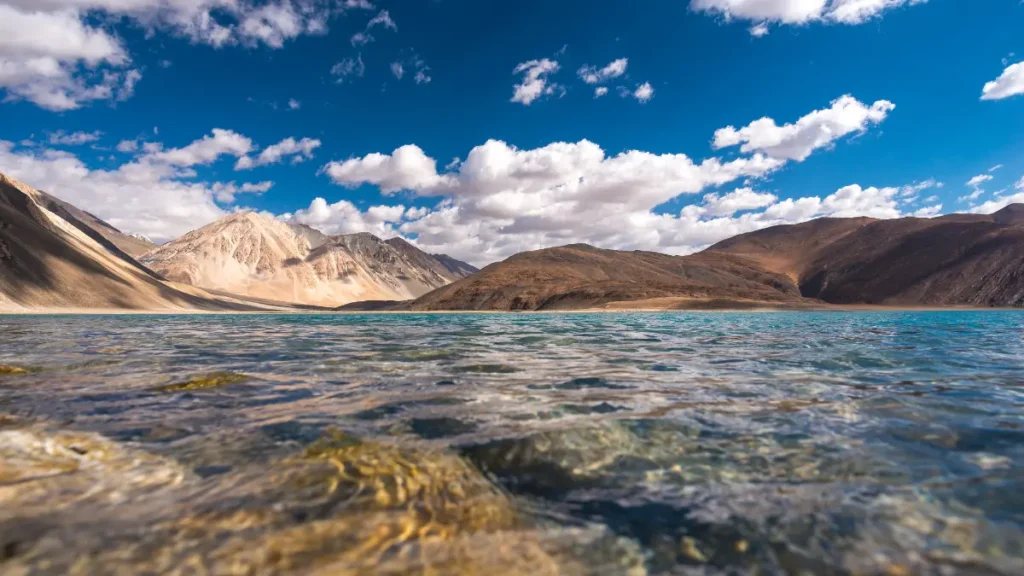 On the Changtang plateau in the eastern Ladakh area sits the lake known as Pangong Tso, one of the well-known tourist destinations. The lake is one of the top tourist destinations in Ladakh since it provides a fantastic camping area and is currently a popular gathering place for everyone. You may go here in the off-season to avoid the crowds. The lake is one of the nicest spots to visit in Leh during the winter since it completely freezes over.
 4. Khardungla Pass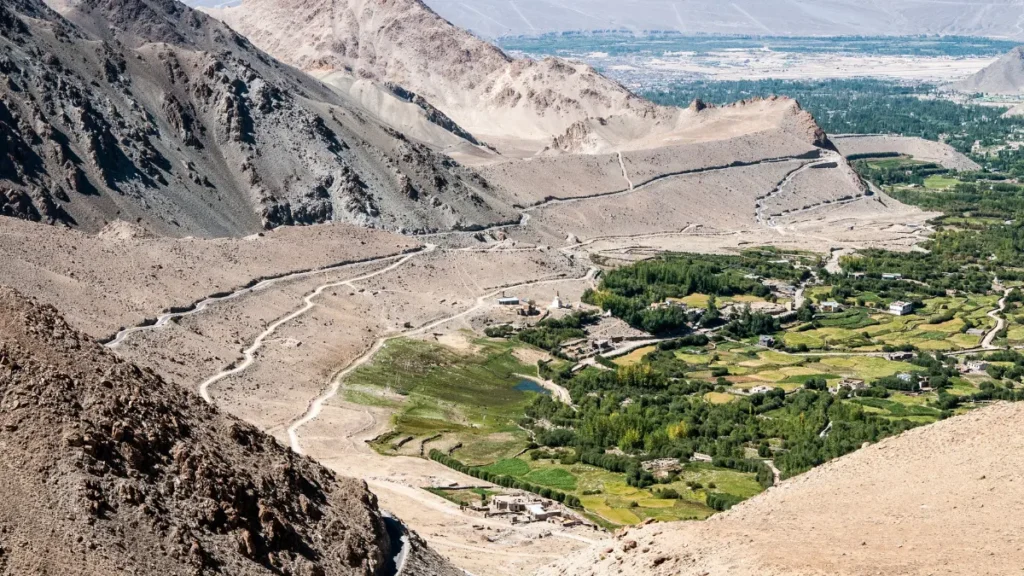 One of the top tourist destinations in Ladakh is Khardungla Pass, a gateway to the Nubra and Shyok valleys. Even though it may not be a traditional place, adventure seekers must explore this and other must-see locations nearby. The entryway to the north and one of the most challenging yet exhilarating routes to ride on is Kardung-la Pass, which the Border Roads Organisation administers.
5. Magnetic Hill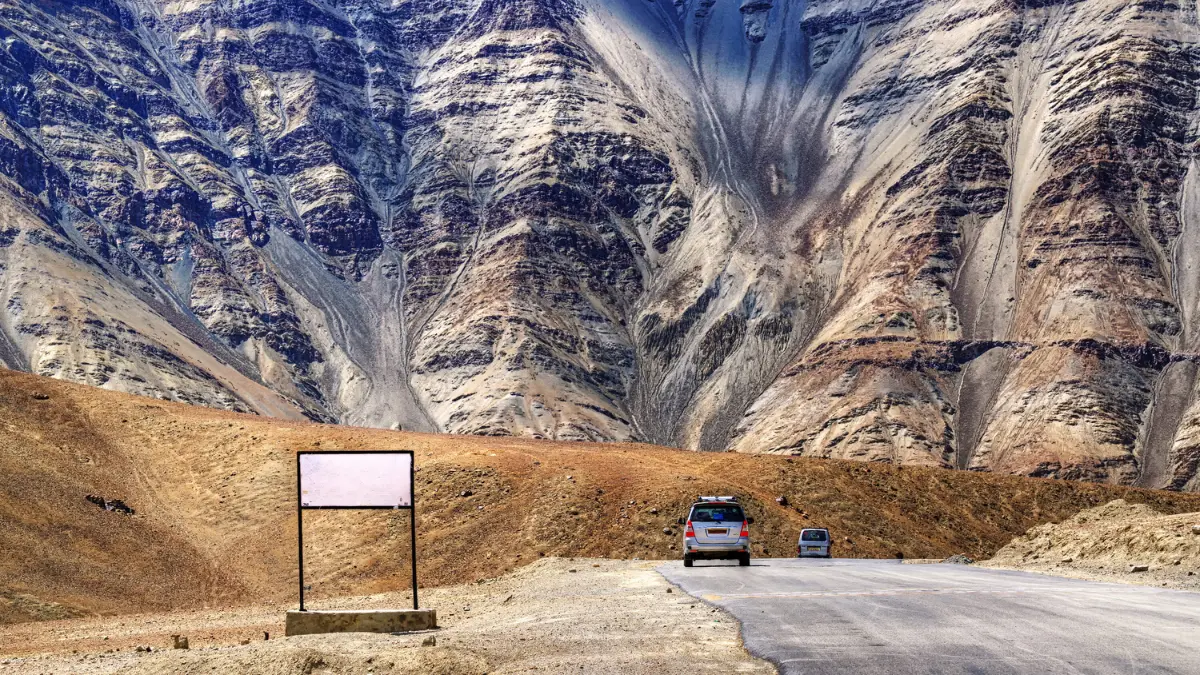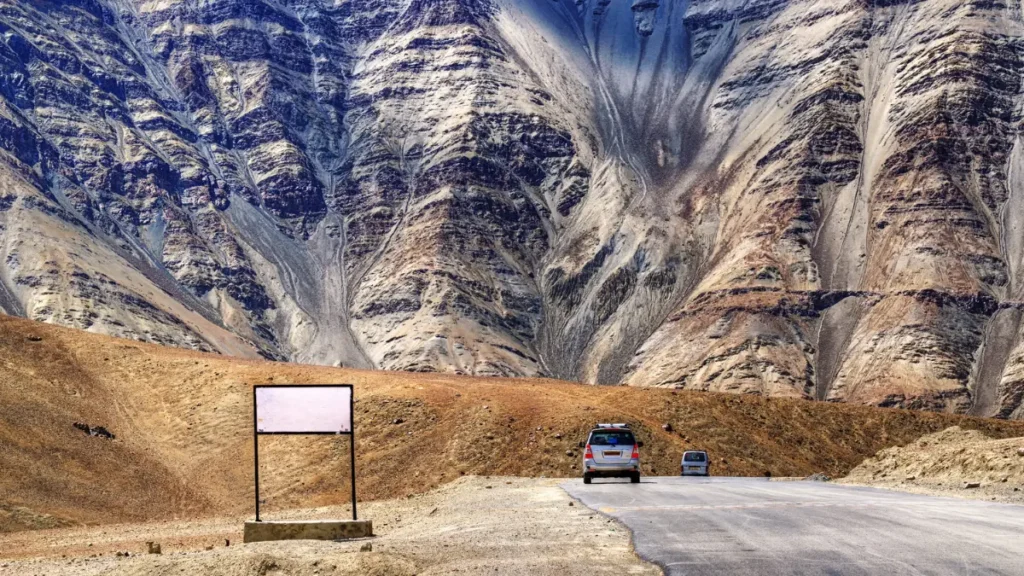 Magnetic Hill is one of the top tourist destinations. Although the underlying science of the phenomena is unclear, it has been seen that if you leave your car at the bottom of a hill with the brakes unfastened, it will begin to climb the slope on its own gently. Magic? Not. It's just the superpowers you acquire once you arrive here.
6. Chadar Trek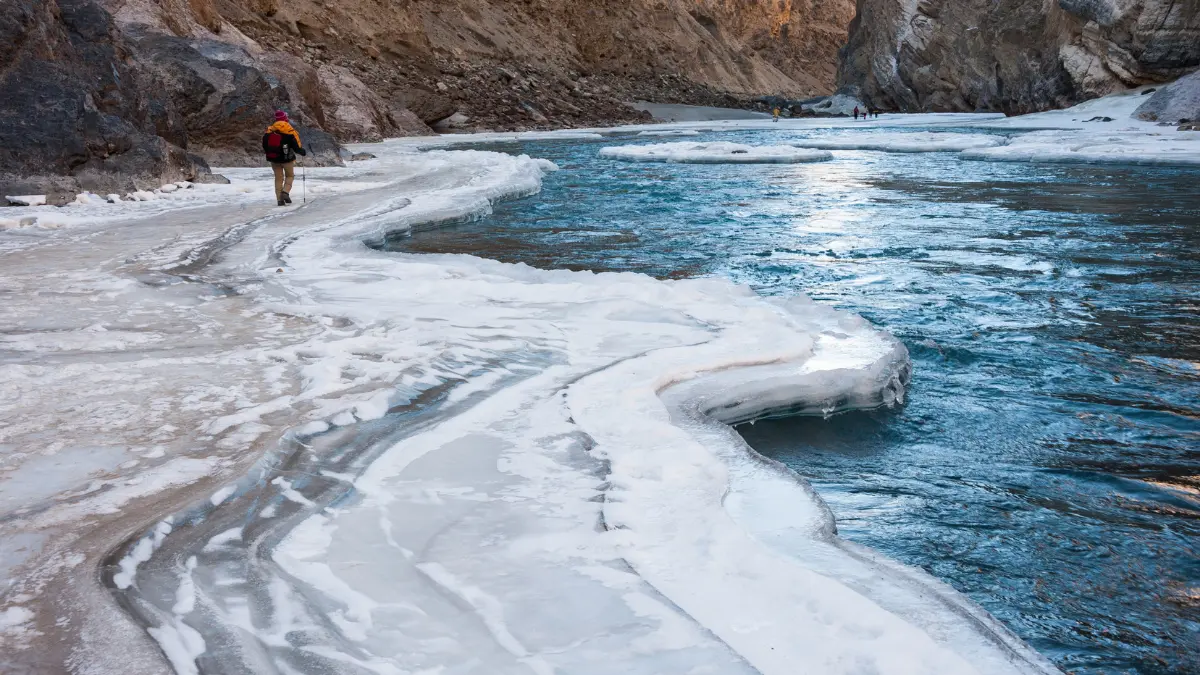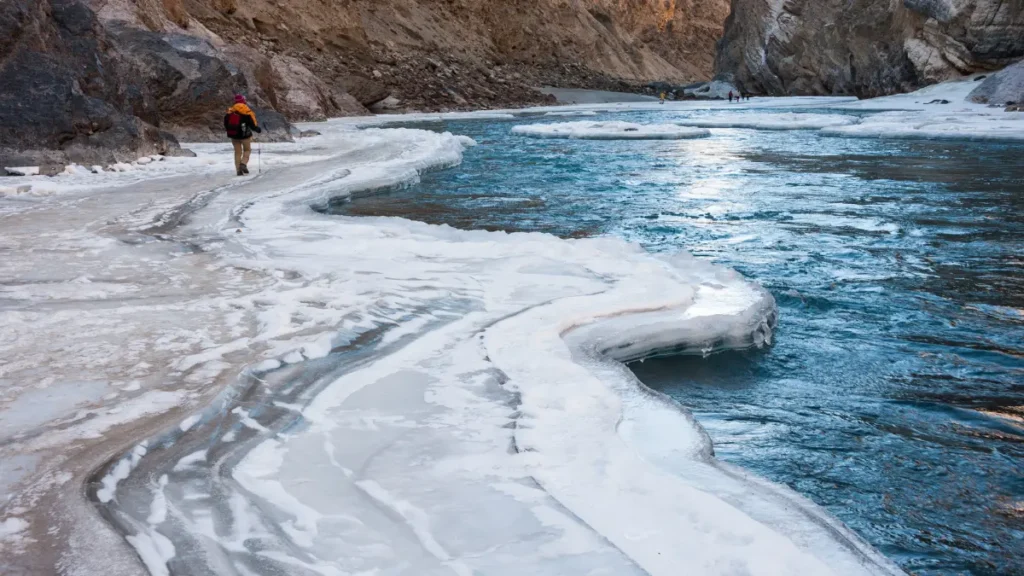 One of the most stunning spots in Ladakh is Chadar Trek, which offers an incredible and thrilling experience. The word "chadar" means "blanket" because the well-known Zanskar River near Leh, Ladakh, freezes over in the winter and forms a thick layer of ice. While you stroll along this ice river, stop to see how its colours change.
The gentle blue tint turns bright yellow when the sun shines on it directly for a few hours during the day. On a moonlight night, it seems to be milky white. One of the most difficult treks is the Chadar Trek.
7. Rohtang Pass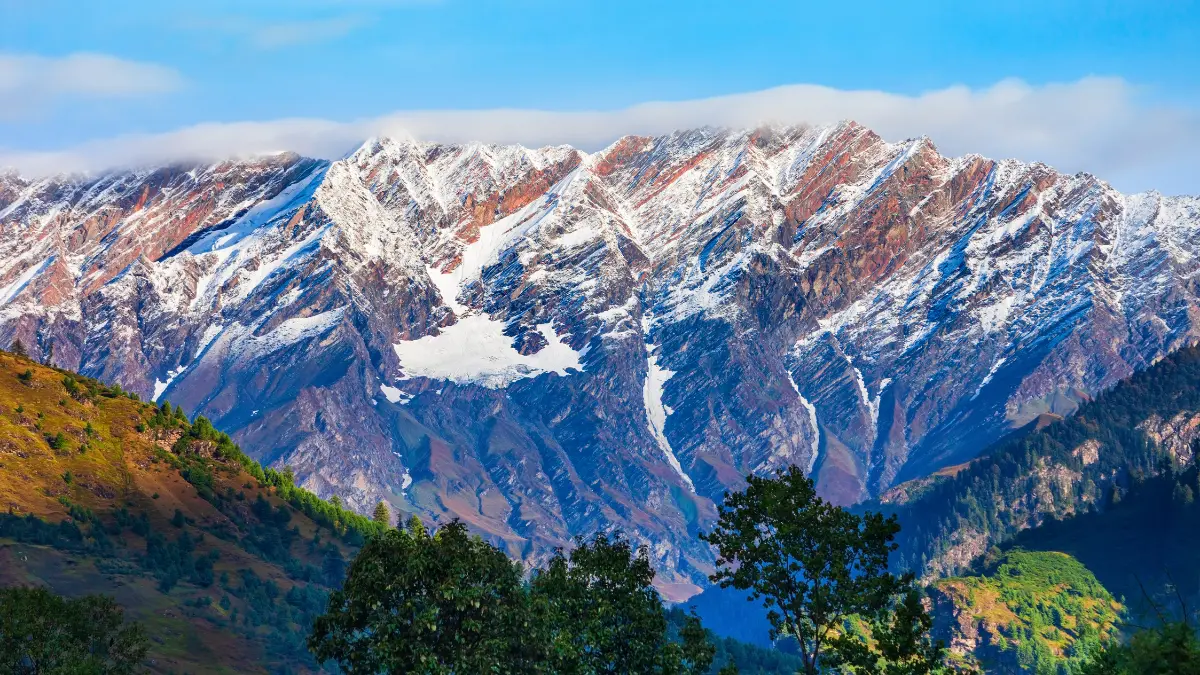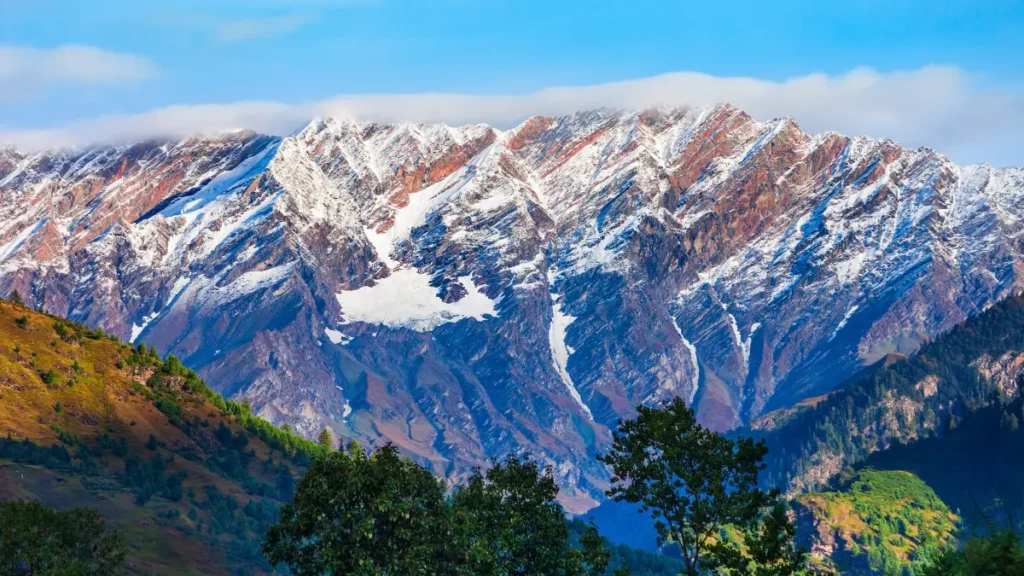 A popular tourist destination in Ladakh, Rohtang Pass is one of the most well-known avalanches. It is at the top of the list of Ladakh travel advice since it requires travelling across dangerously narrow roads in extreme weather. This path is frequently used by thrill-seekers looking for exciting thrills and goosebumps. It serves as a connection between the valleys of Lahaul Spiti and Kullu Valley.
8. Zorawar Fort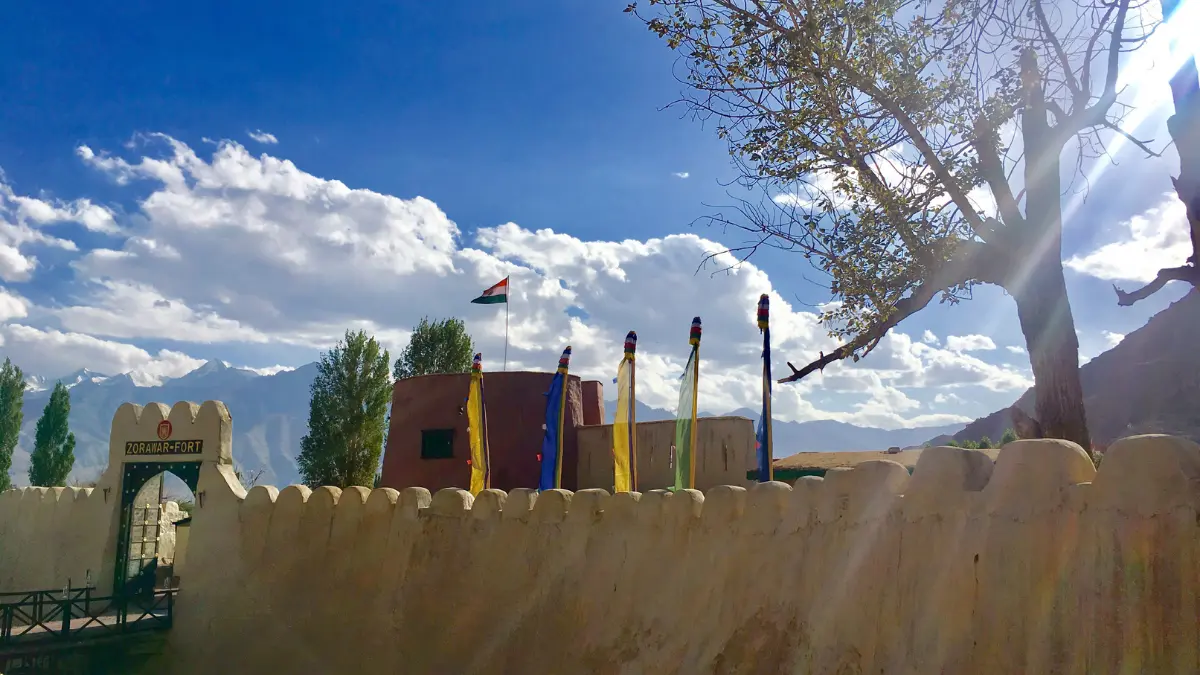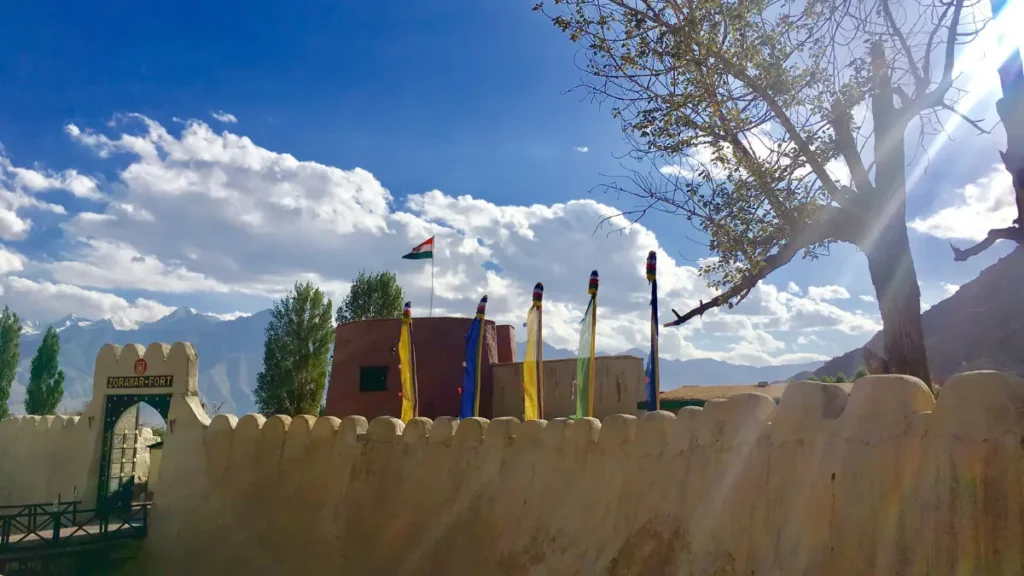 The construction of the Zorawar Fort commemorates General Zorawar Singh's conquest of Ladakh. He erected this fort 1930 to mark his triumph, which now overlooks Leh's slopes and alpine city. The Zorawar Fort is one of the top spots to visit in Ladakh if you want to see incredible architecture. The fort's framework comprises local clay, sun-dried bricks, stones, and timber frames with hinges around the sides.
9. Diskit Monastery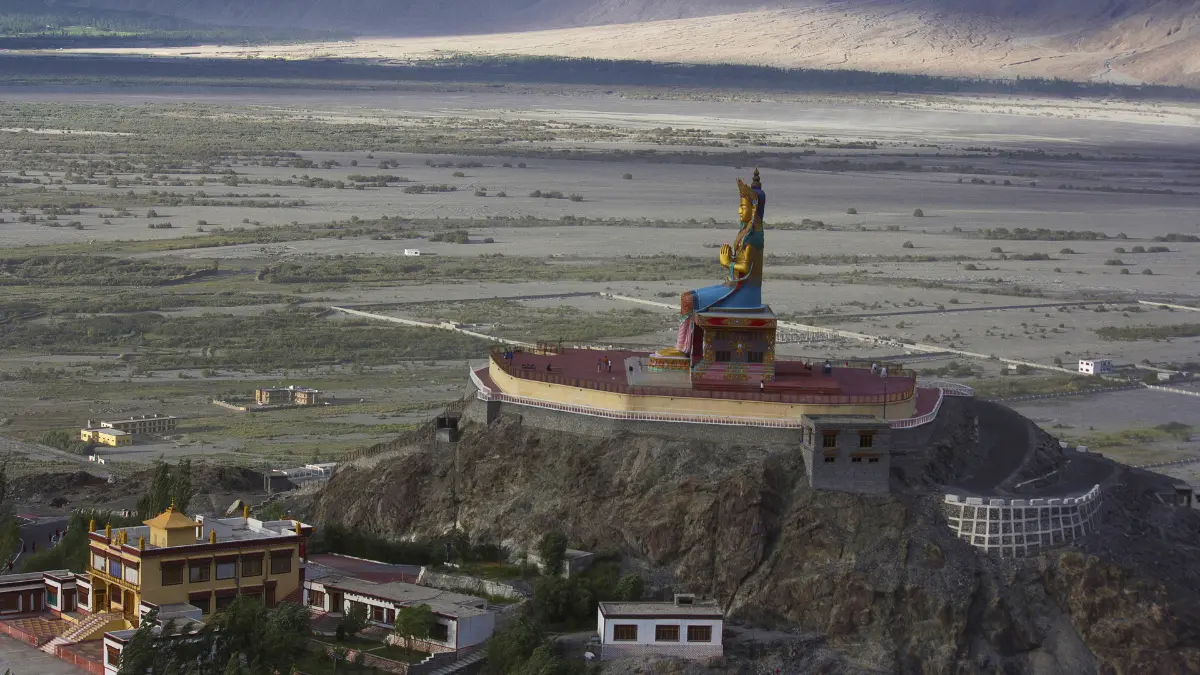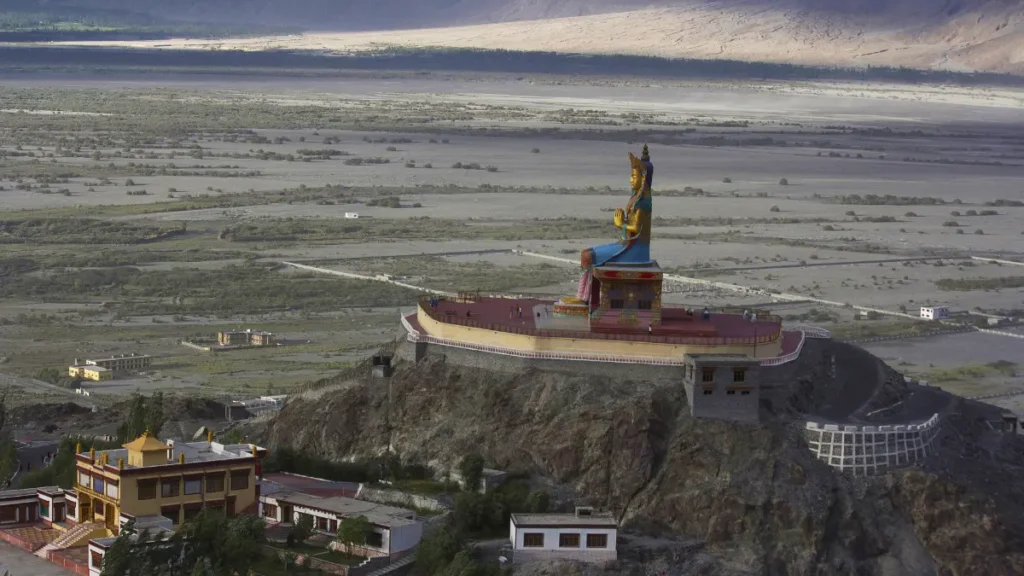 Changzem Tsera Zangpo founded Diskit Monastery in the fourteenth century, and it is one of the most beautiful and ancient Buddhist monasteries in Ladakh. It is located in the picturesque Nubra Valley. It features several Buddha statues, representations of other guardian gods, and a massive drum. It is a part of the Gelugpa sect (Yellow Hat) of Tibetan Buddhism.
10. Moonland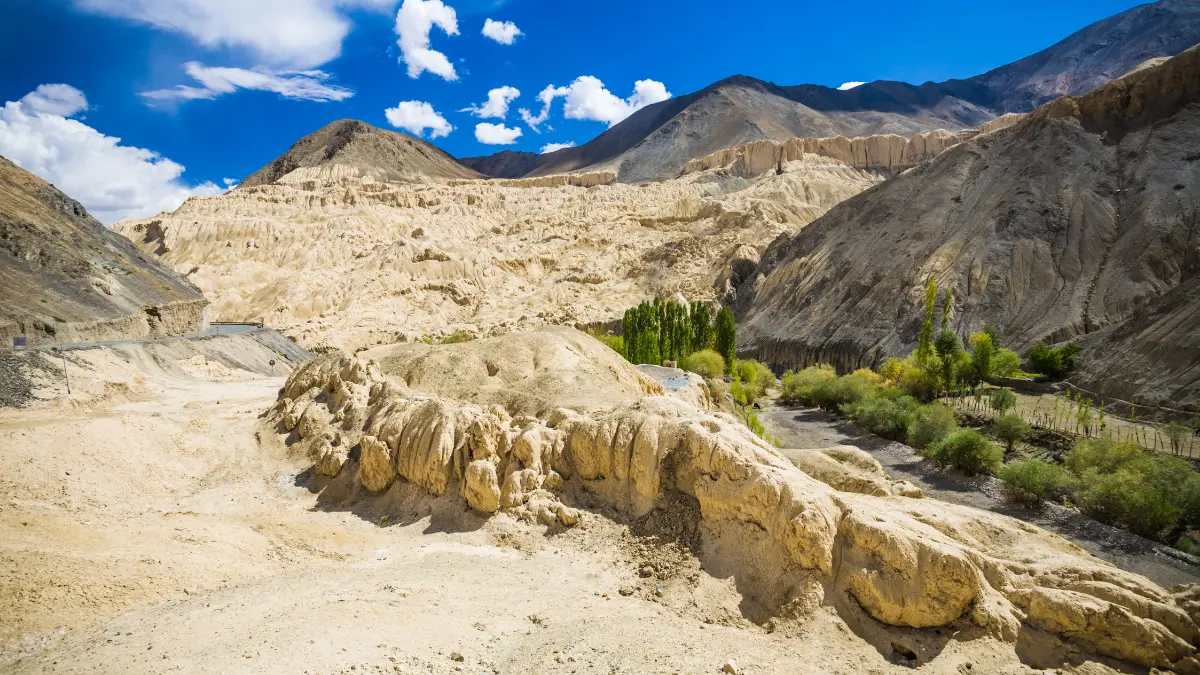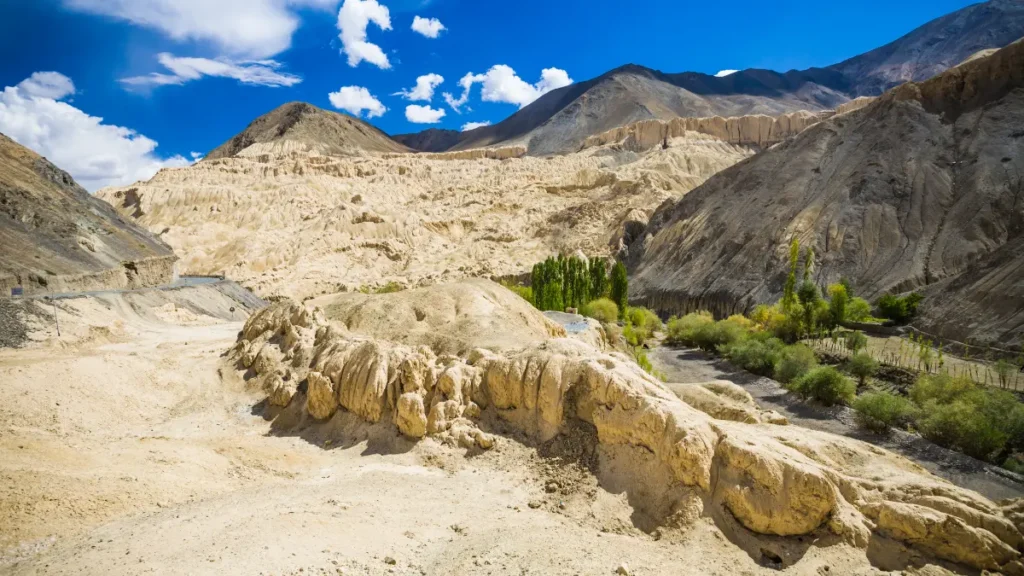 This stunning, naturally occurring area is one of the greatest sites to visit in Ladakh and is difficult to miss on the route to Lamayuru due to its striking similarity to the moon. Moonland is where you should go if you want to experience one of Leh's most breathtaking undiscovered locations. The best time to visit this location is during a full moon since it is said to be a unique experience with the moonlight shining on this sort of surface.
Conclusion
A Leh Ladakh bike trip is a dream come true for everyone. This trip tests one's endurance, pushes people out of their comfort zone, and rewards one with amazing experiences. If you wish to take this journey, follow our guide to learn more about this tour and plan accordingly. Pack your essentials and head to Leh Ladakh for the most thrilling adventure of your life!