What if we told you that some nations don't require visas for the bearers of Indian passports? Yes, there are visa-free countries for Indians!
For holders of Indian passports, a few nations have simple entry requirements that provide tourists with opportunities for adventure and enjoyment. Remember that the customs officers will examine your passport or identification upon arrival in these nations that do not require a visa and will issue you an entrance stamp. If you're interested in learning more, we've created a list of the top 10 nations that allow visa-free travel for Indian citizens.
List of Visa-Free Countries for Indians in 2023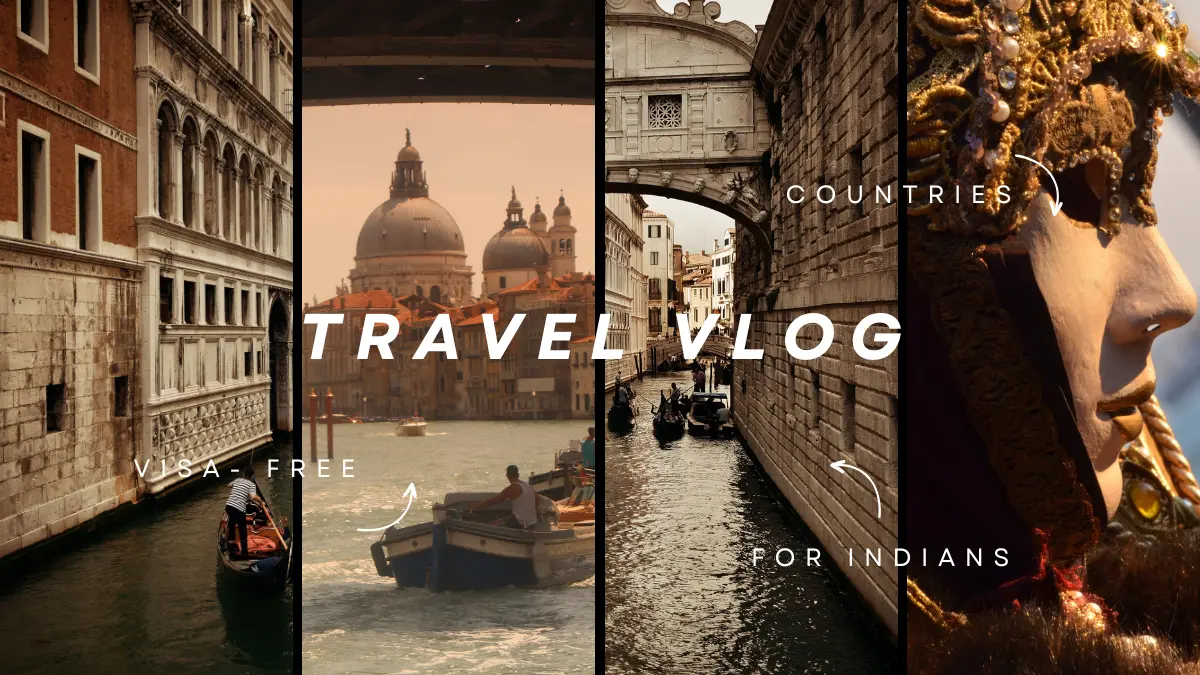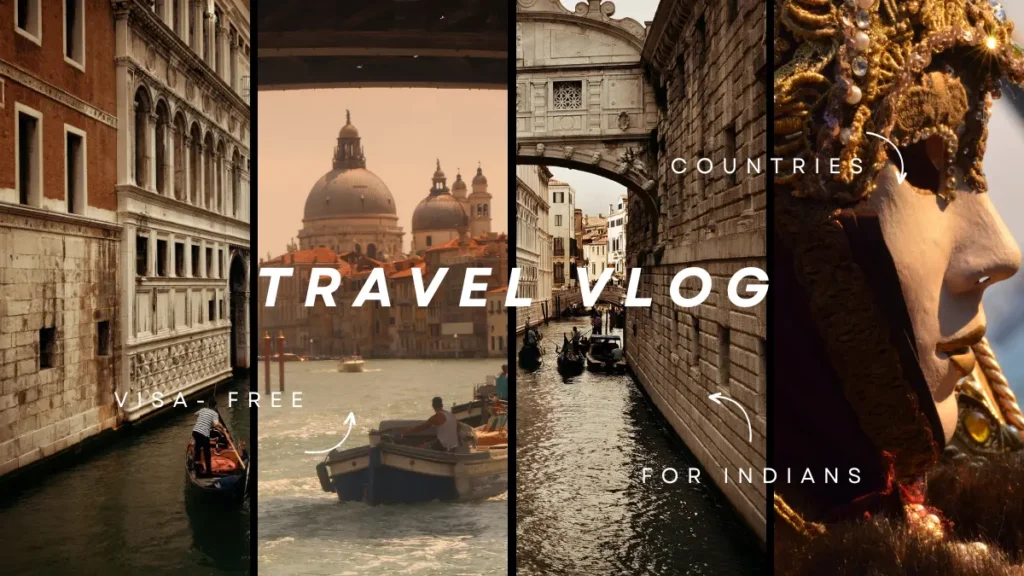 Travelling allows you to escape from your everyday life. Unfortunately, there are certain delays while travelling to another nation. Most nations demand a visa, and getting one might take some time. But these following countries don't! These are the top 10 countries that allow visa exemptions for Indians.
1. Albania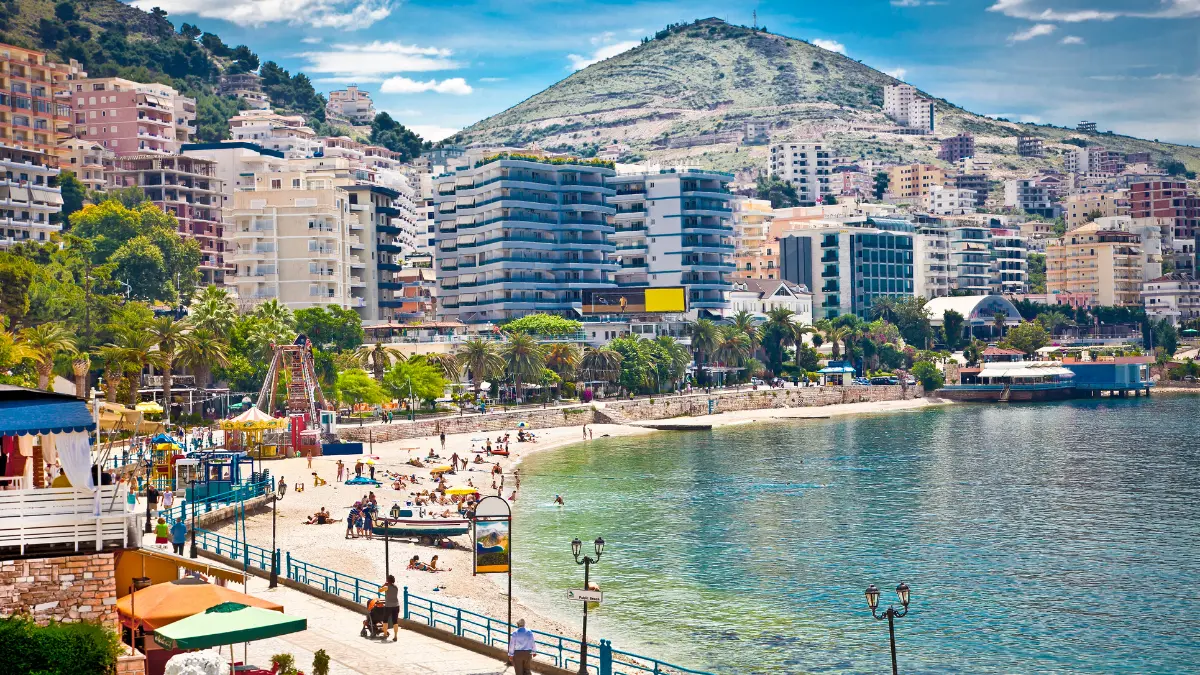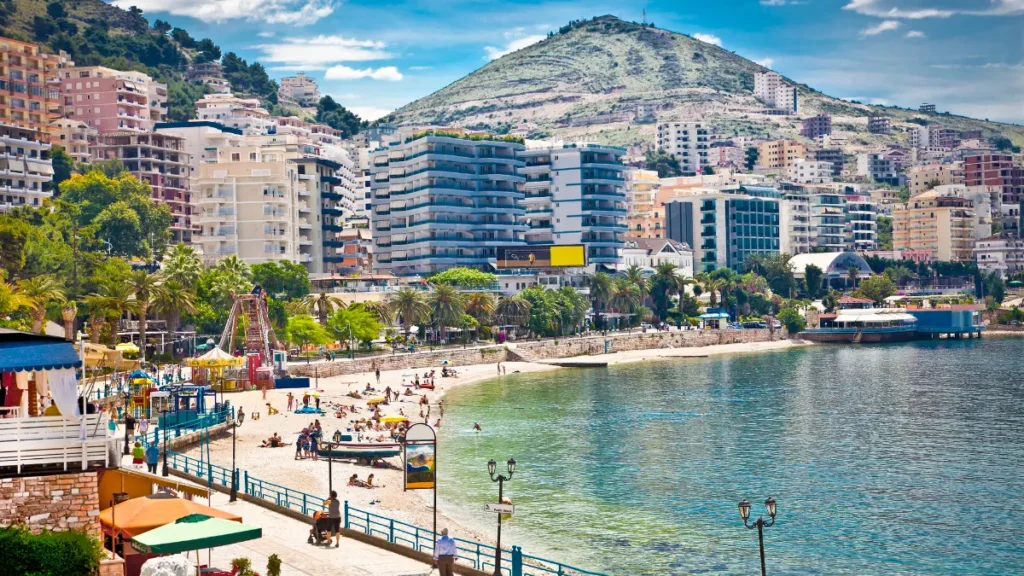 Albania is an undiscovered Mediterranean. Its beaches are generally devoid of resorts since it has avoided the enormous growth of other parts of the Mediterranean because it was closed off for decades during its Communist era. But in the present day, you can find nice lodging in the majority of municipalities. You'll also come across some intriguing locations: ancient bunkers are scattered over the beaches, castles dot the landscape, and lakes call to those who enjoy water sports. Additionally, there are a lot of lovely unexplored pathways that wind across the nation, which is 70% mountainous, giving hikers many options. Visit the intriguing museums in the capital, Tirana, before stopping by a café in the vibrant Blloku neighbourhood for a robust dark coffee and a chance to people-watch in this resurgent country. It is the safest and best visa-free country for Indians.
Best Time to Visit

April and June; September and October

Currency

 Albanian Lek: 1 INR = 1.24 ALL (as of August 2023)
2. Barbados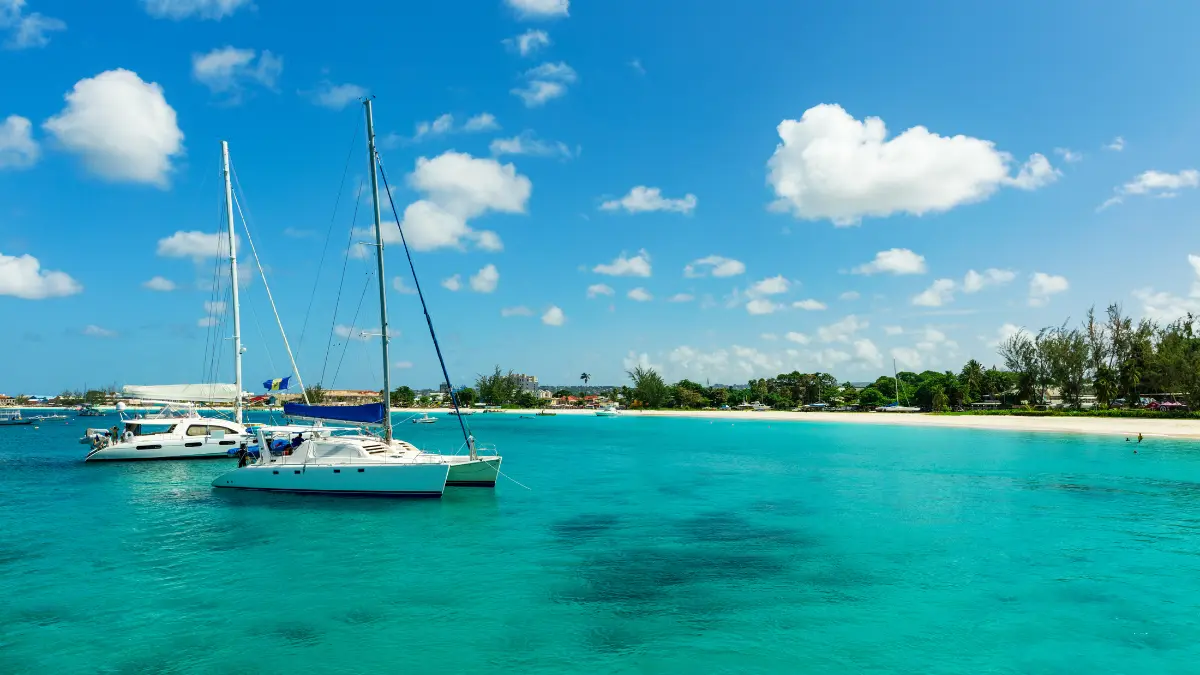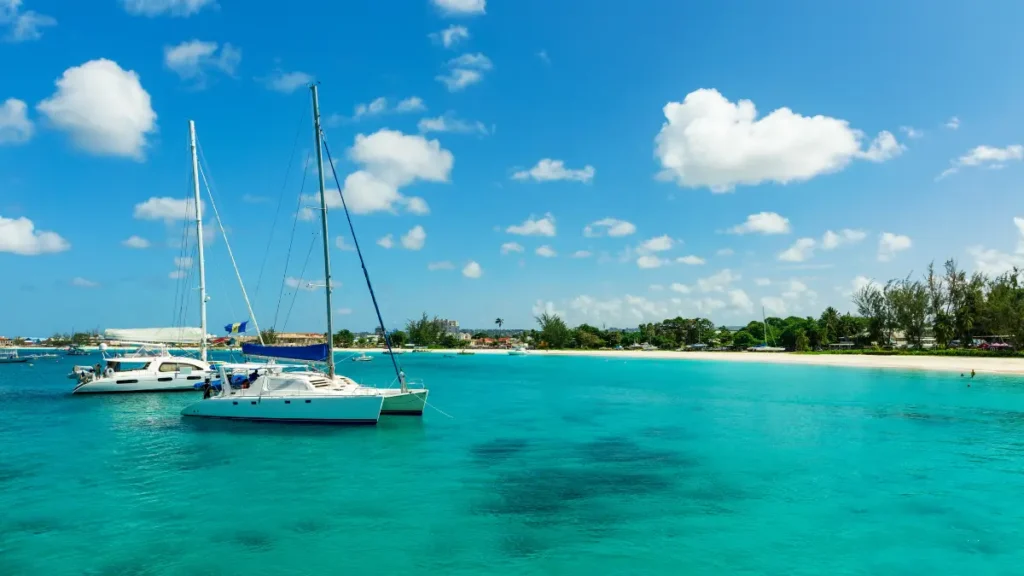 Barbados provides a rich experience in visa-free travel for Indian citizens. It is a coral island forced into the open ocean by volcanic activity in a long-ago era. White sand beaches with a blue-green sea may be found on the West Coast. Coral reefs that go along the shore provide fantastic snorkelling and scuba diving. Strong and consistent trade winds blow swiftly throughout the East Coast, causing the surf to be lively and the waves to crash against the rocky beach. Thanks to the trade winds ' steady blow, the island has a comfortable and moderate tropical climate.
When you get there, you'll notice that it is mostly a flat coral island with wonderful beaches, but there are also hills with rolling terrain, several deep ridges, and gullies, all of which have fascinating flora and animal distributions. Numerous caverns and subterranean lakes may be found deep into the coral core, offering one of the world's best sources of clean drinking water. Barbados is unusual geologically since it was formerly two land masses that gradually blended. This anomaly and others make this Caribbean island highly extraordinary, with unique geological features present.
Currency

 Bajan Dollar: 1 INR = 0.024 BBD (as of August 2023)
3. Bhutan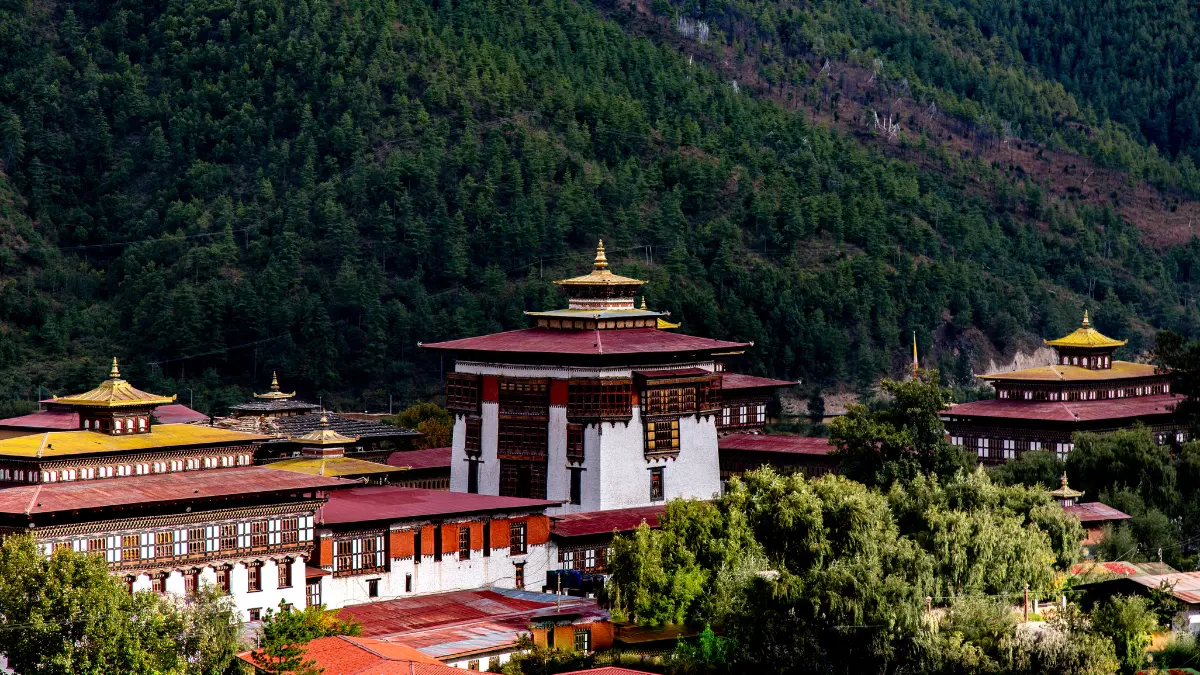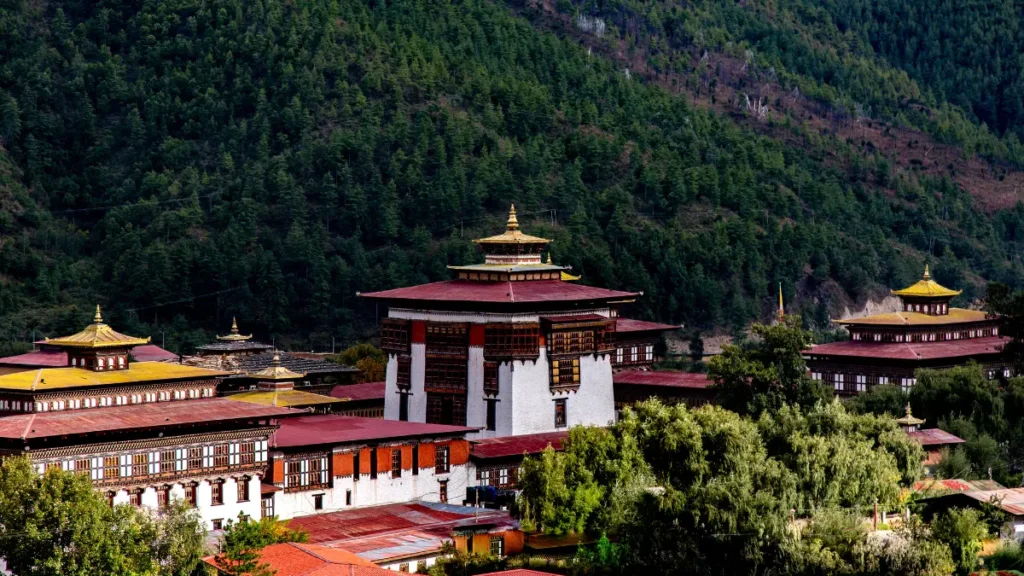 Bhutan, known as the "Land of the Thunder Dragon," is one of the most pristine nations in South Asia. It is located in the high Eastern Himalayas and is a far-off nation that adheres to Buddhist tradition while embracing modernity. It is a region of picturesque valleys, snow-capped mountains, and lush vegetation. Bhutan's ornate temples, historic monasteries, and vibrant festivals showcase the country's rich cultural legacy. The beauty of Bhutan is what places it on top of the list of visa-free countries for Indians in South Asia.
The capital, Thimphu, and the lovely city of Paro are Bhutan's primary tourist destinations. Bhutan is also well-known for its landmark Tiger's Nest Monastery, perched precariously on a cliffside, and the Punakha Dzong, a magnificent stronghold with breathtaking architecture and several trekking paths.
Bhutan is a special place because it is the only nation globally that prioritises its residents' mental health over material prosperity and calculates success in Gross National Happiness. Bhutan has drawn travellers worldwide due to its warm hospitality and always-smiling attitude towards visitors. In these foggy highlands where resources are sparse but enthusiasm is not, their way of life is evident in the colourful attire, festivals, and hearty meals.
Best Time to Visit

March to May; September to November
Currency

Bhutanese Ngultrum: 1 INR = 1 BTN (as of August 2023)
4. El Salvador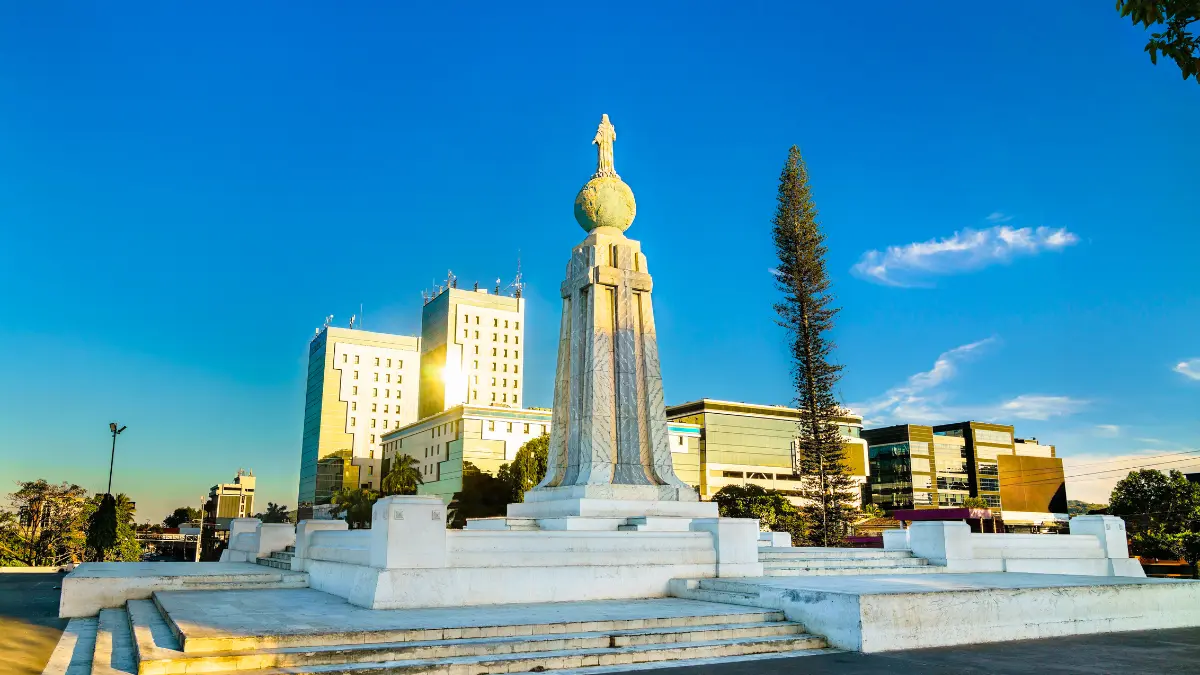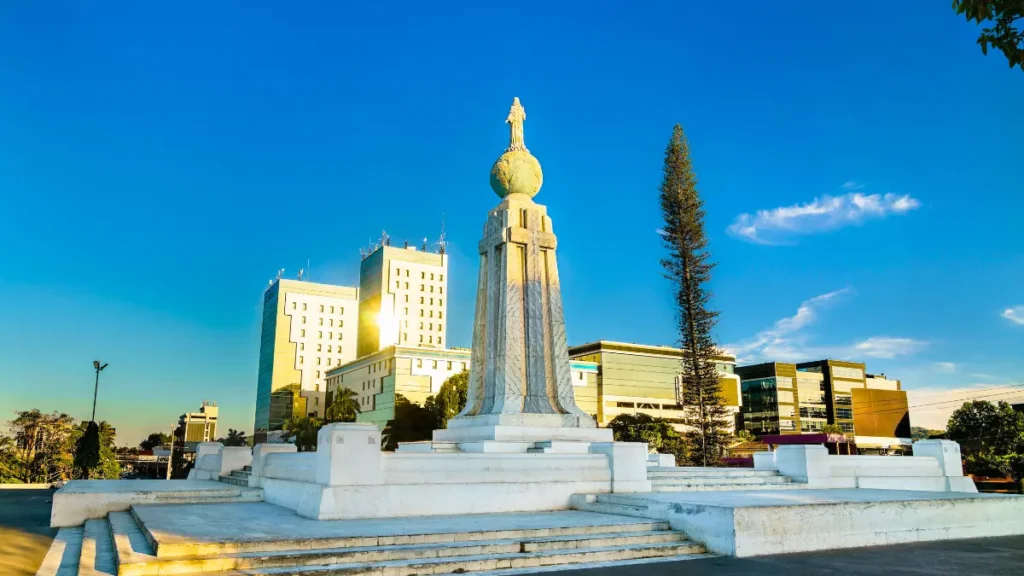 Geographically, El Salvador is located in Central America but is also a part of North America. It is between Guatemala and Honduras and flanked on the southwest by the Pacific Ocean. Lakes, pupusas, coffee, volcanoes, beaches, and more exist. It is not surprising that people adore El Salvador.
El Salvador's top tourist attractions are the natural scenery, historic Mayan ruins, and indigenous culture. Volcanoes, gorgeous beaches, and luxuriant rainforests are just a few of El Salvador's natural attractions that provide swimming, hiking, surfing, and relaxing opportunities. El Salvador is a great option from the list of visa-free countries for Indians.
El Salvador has more Mayan ruins than neighbouring Guatemala and Mexico, and they are less crowded. The locals are also recognised for being generally pleasant and welcoming to visitors.
Currency

United States Dollar: 1 USD = 82.61 INR (as of August 2023)
5. Fiji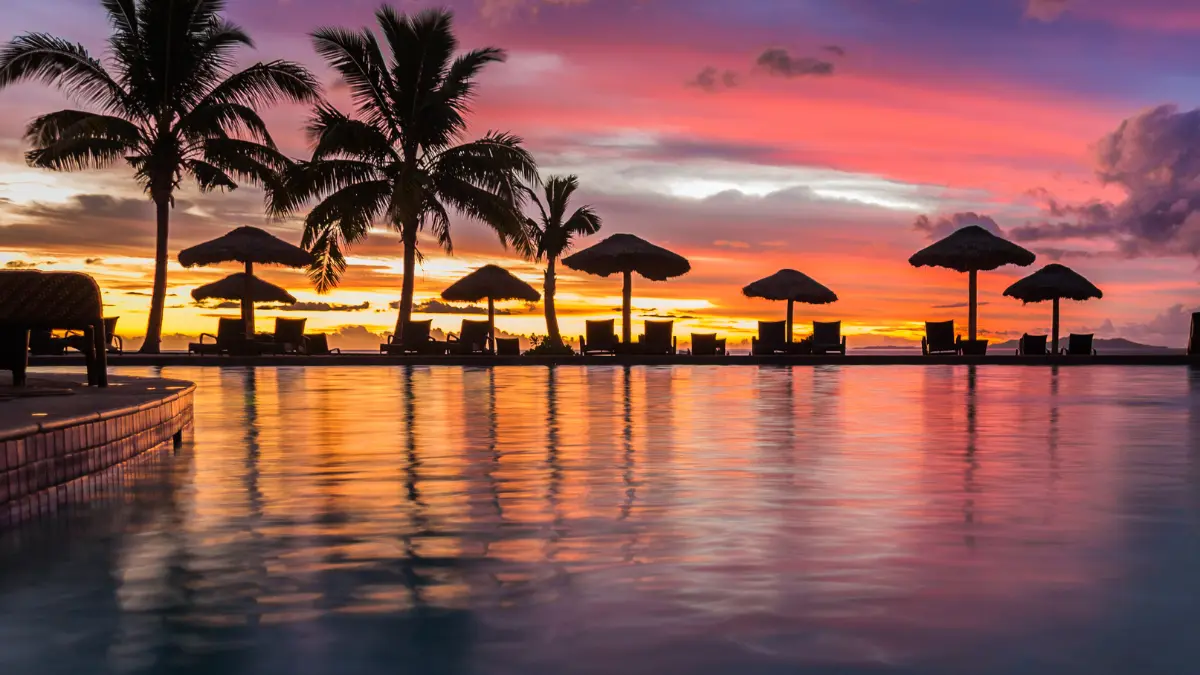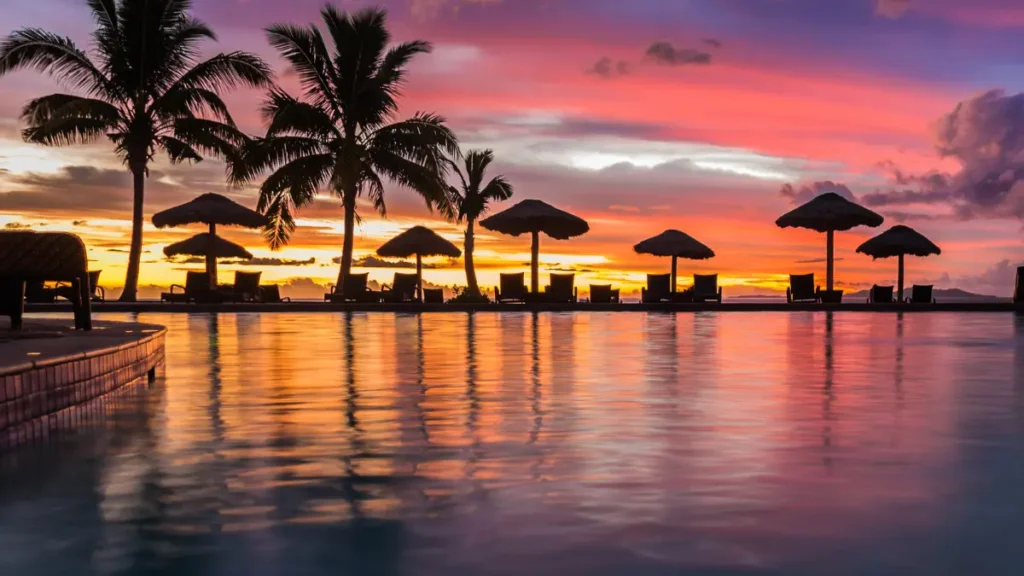 Plan a trip to the island country of Fiji if you're a nature enthusiast who wants to make the most of your vacation by getting up close and personal with nature's wonders. The two largest islands of the nation, Viti Levu and Vanua Levu, are the most populous. Fiji is the ideal escape for those looking to explore untamed landscapes, palm-lined beaches, flora and fauna, and coral reefs since it has over 300 tiny islands and inlets.
These islands are some of the most sought-after destinations to visit for an exciting travel experience since they provide affordable lodging and food, as well as affordable travel and affordable local markets.
Currency

Fijian Dollar: 1 INR = 0.027 FJD (as of August 2023)
6. Kazakhstan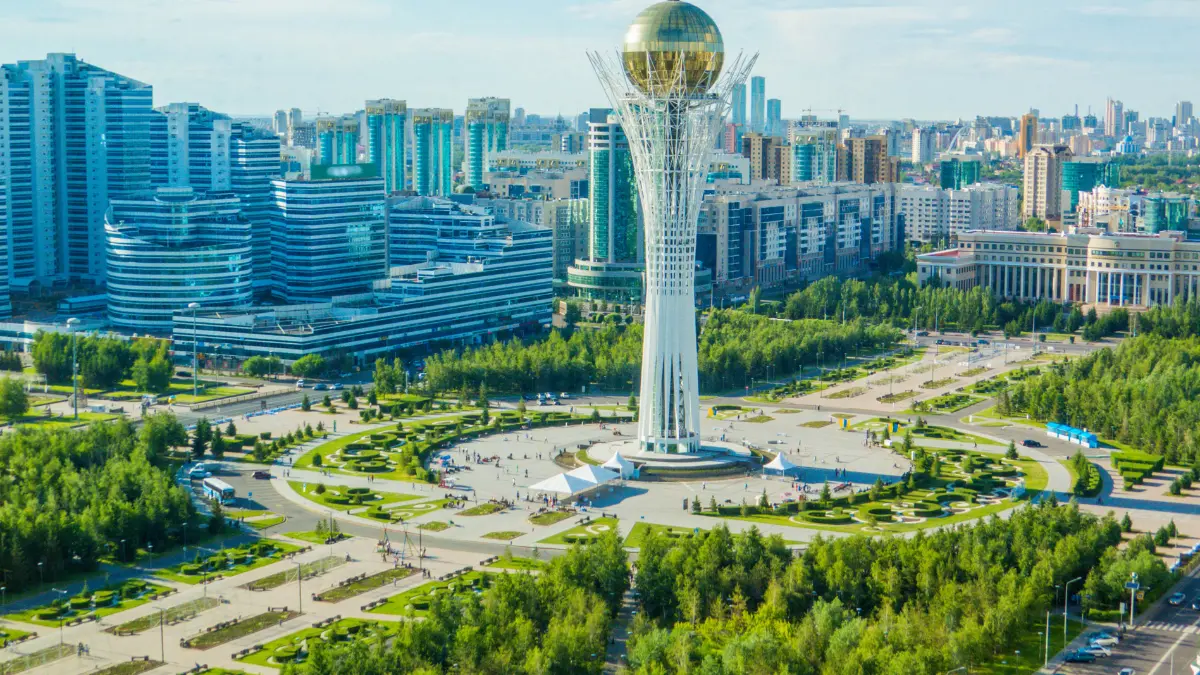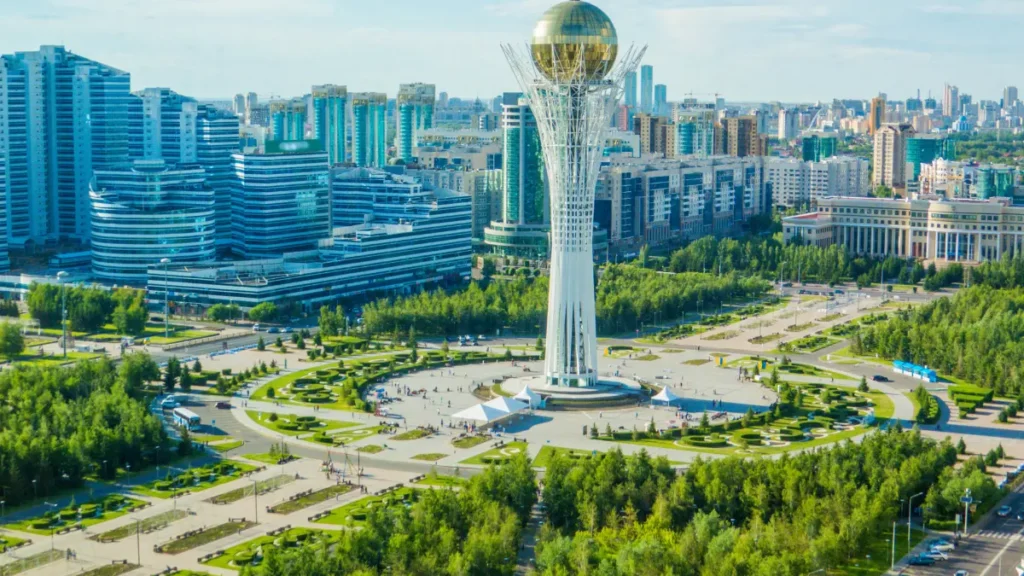 Despite being one of the ten largest nations in the world, only some tourists have included Kazakhstan on their bucket list. The nation is full of undiscovered gems that will amaze you, whether it's due to its beauty or quirkiness. The greatest part is that you won't have to share these stunning locations with many other tourists because Kazakhstan's tourism industry still needs to grow.
Kazakhstan, the largest landlocked country in the world, lies in Central Asia and spans from the Altai Mountains to the Caspian Sea, as well as from Russia in the north to China in the south. Kazakhstan is a year-round tourist destination thanks to its magnificent gorges, unbroken deserts, arid plains, massive glaciers, and historical ruins.
Kazakhstan, the ninth-largest nation in the world, is so vast that it spans two time zones and 5 climatic zones. The country's geographic diversity is what makes for the best vacation experience. This enormous Central Asian nation should be on your travel bucket list if you're an adventurous person looking for visa-free countries for Indians to travel to.
Currency

 Kazakhstani Tenge: 1 KZT = 0.18 INR (as of August 2023)
7. Mauritius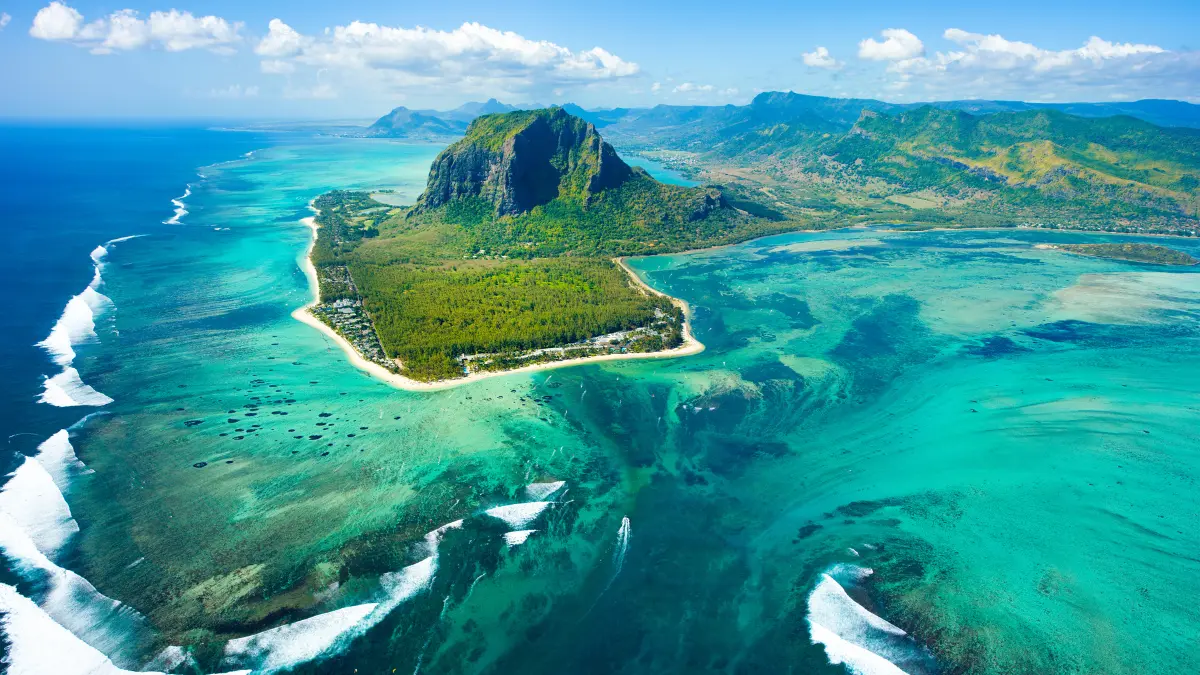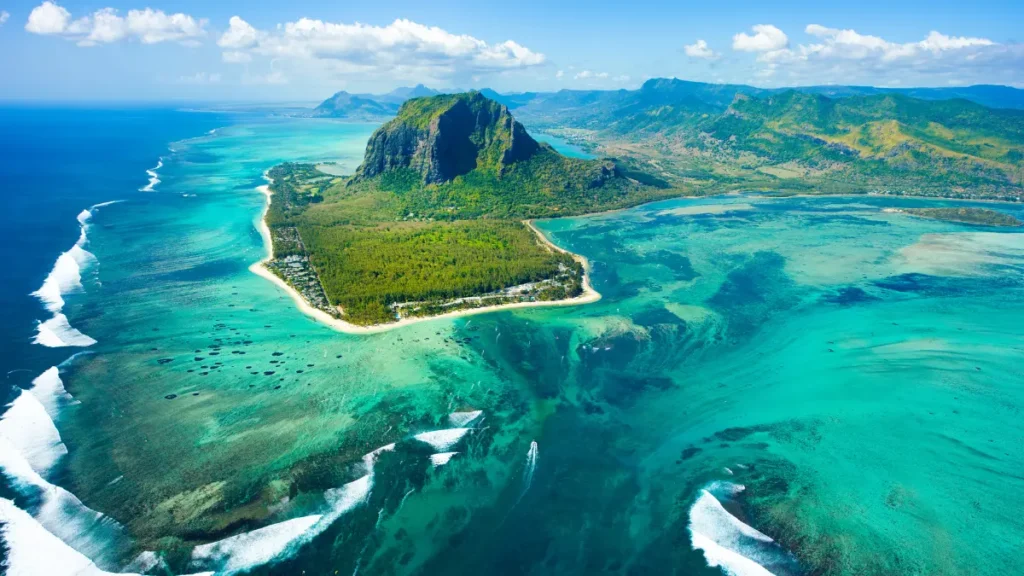 A multicultural island nation, Mauritius, sometimes known as the Republic of Mauritius, is positioned in the Indian Ocean, southeast of the Seychelles, around 2,000 km from Africa. Mauritius is a popular destination for honeymoons and family vacations because of its palm-lined beaches, turquoise oceans, commanding mountains, and lush green parks.
With its quiet, crystal-clear water and nearly fully encircled by coral reefs, Mauritius is the perfect location for watersports, including snorkelling, diving, kayaking, and swimming. But unlike many other islands, Mauritius offers more than simply gorgeous beaches. Enjoy a hike in one of the national parks, experience the rush of skydiving from 10,000 feet, take a speedboat ride to see dolphins, or explore the numerous volcanoes and ruins scattered over the island.
Due to the resemblance in cultural values, the prevalence of Islam and Hinduism, the cuisine, and the style of clothing, Indians like Mauritius as a tourist destination. Even though only a minority of Mauritanians know Indian languages, Indians find it relatively simple to communicate with the natives, who mostly speak French and Mauritian Creole.
Mauritius attracts visitors worldwide due to its palm-lined sandy beaches, crystal-clear lagoons, volcanic highlands, lush subtropical forests, and coral-rich marine habitat. Other elements that add to this affinity include nature walks, waterfall treks, and diving excursions in Mauritius that bring the underwater world to life. It is one of the best visa-free countries for Indians.
Currency

Mauritian Rupee: 1 MUR = 1.82 INR (as of August 2023)
8. Nepal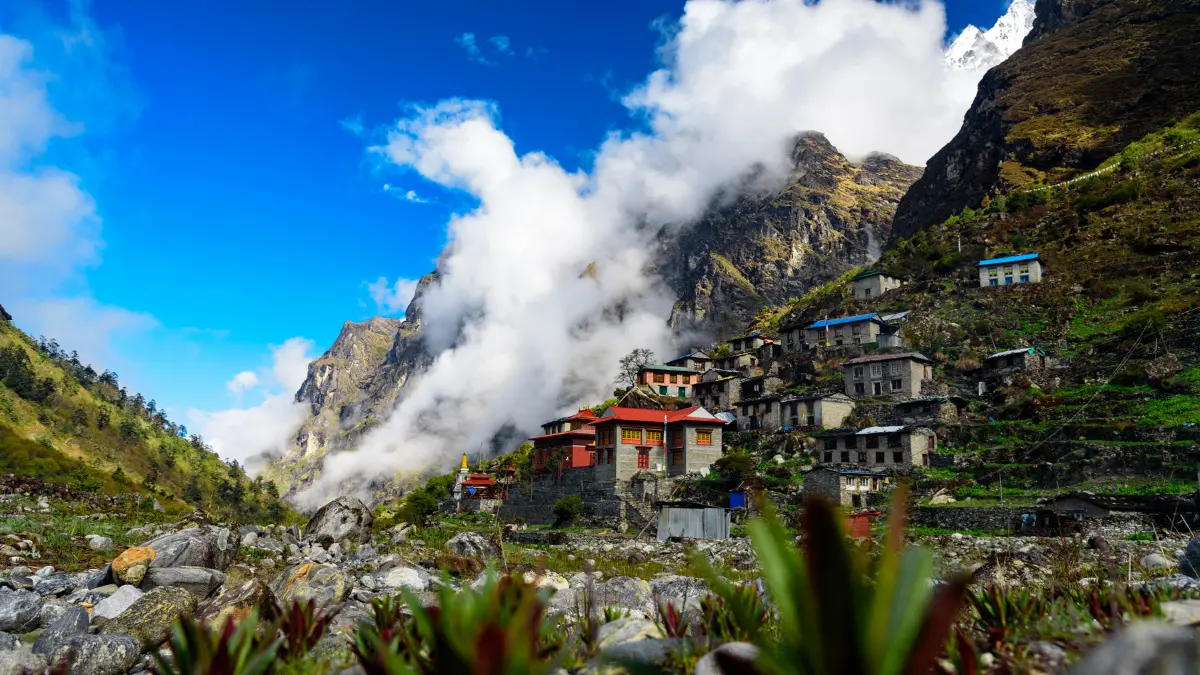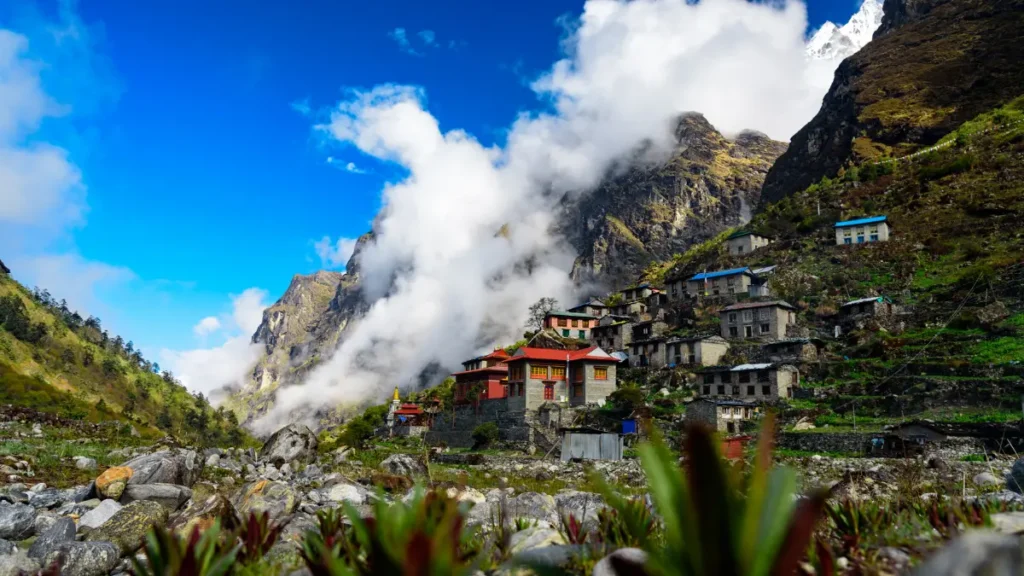 Nepal, a Himalayan nation between India and China, is a mecca for adventurers and for the site of Mt. Everest, the highest mountain in the world. Some of the greatest hiking paths in the world are found in this region's huge snow-capped mountains, including Annapurna, Mount Everest, Manaslu, and Kanchenjunga. With its numerous Buddhist and Hindu pilgrimage sites, like the Pashupatinath Temple and the Boudhanath Stupa, Nepal is also a significant religious centre. Even better, it's a highly safe place to vacation because of the extremely low crime rates.
Currency

Nepalese Rupee: 1 NPR = 0.62 INR (as of August 2023)
9. Trinidad and Tobago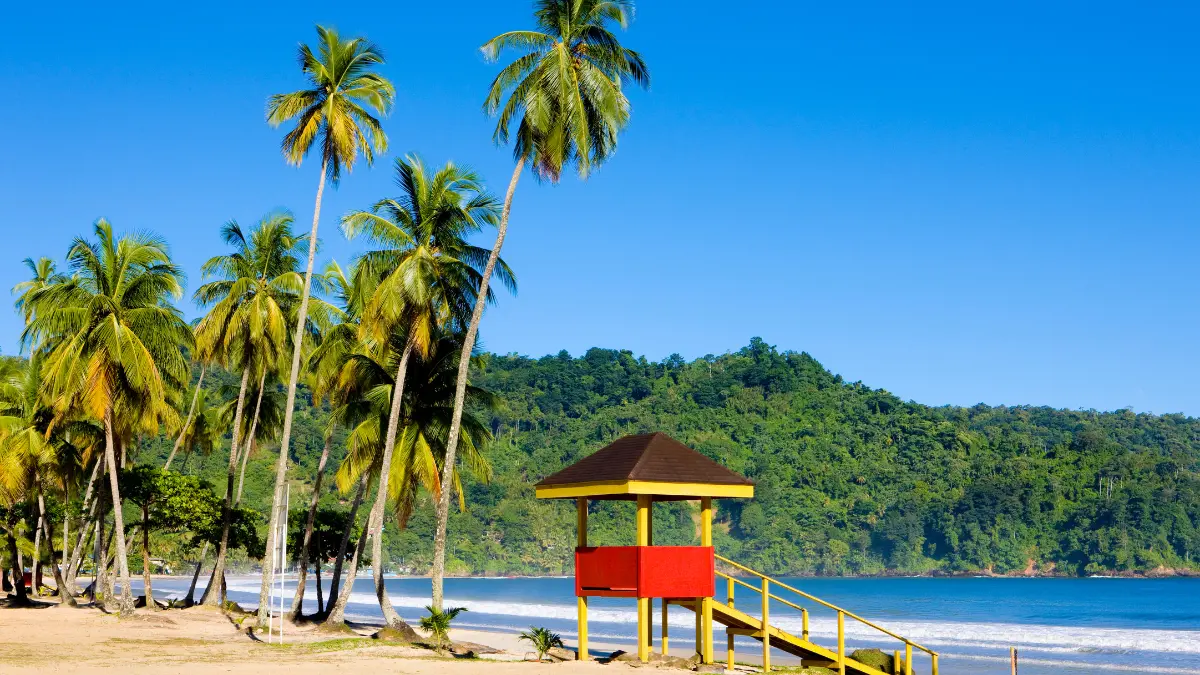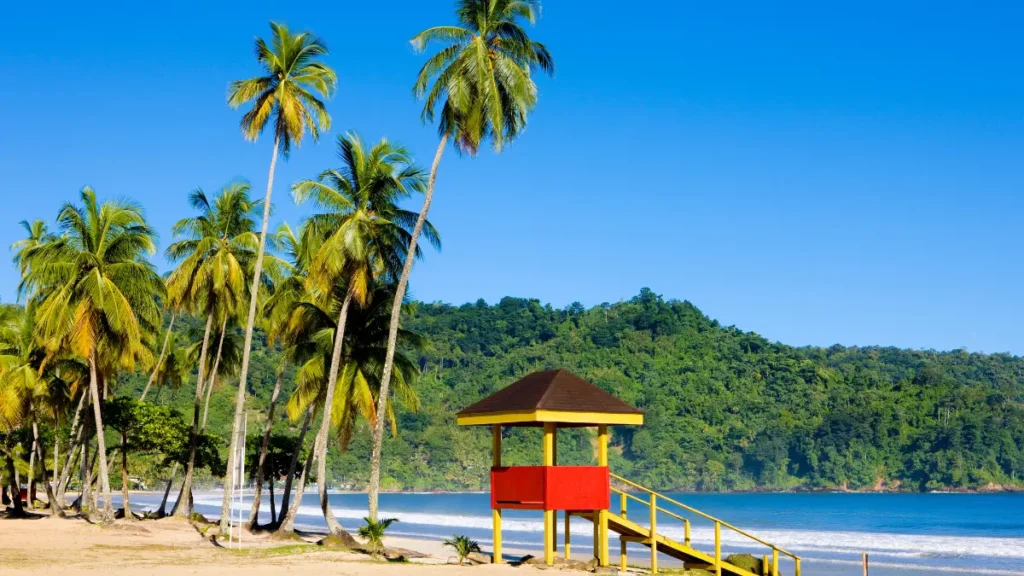 The islands of the Caribbean are frequently quite well-known for tourism. However, tourism takes a backseat in Trinidad and Tobago because most of the island's economy is based on the oil found there. However, if you want a more laid-back vacation than what the rest of the Caribbean offers, Trinidad & Tobago is the place to go. These two islands differ drastically from one another. While Trinidad is surrounded by pristine mangrove swamps and jungles popular with bird watchers, Tobago features white sand beaches and palm palms and remains mostly undiscovered by tourists. You may find tranquil beaches with coconut trees nearby in the backwaters. Chaville, Maracas, and Las Cuevas are a few of the most well-liked beaches that may be reached by car.
Trinidad and Tobago are great visa-free countries for Indians to travel to!
Currency

Trinidad & Tobago Dollar: 1 TTD = 12.16 INR (as of August 2023)
10. Tunisia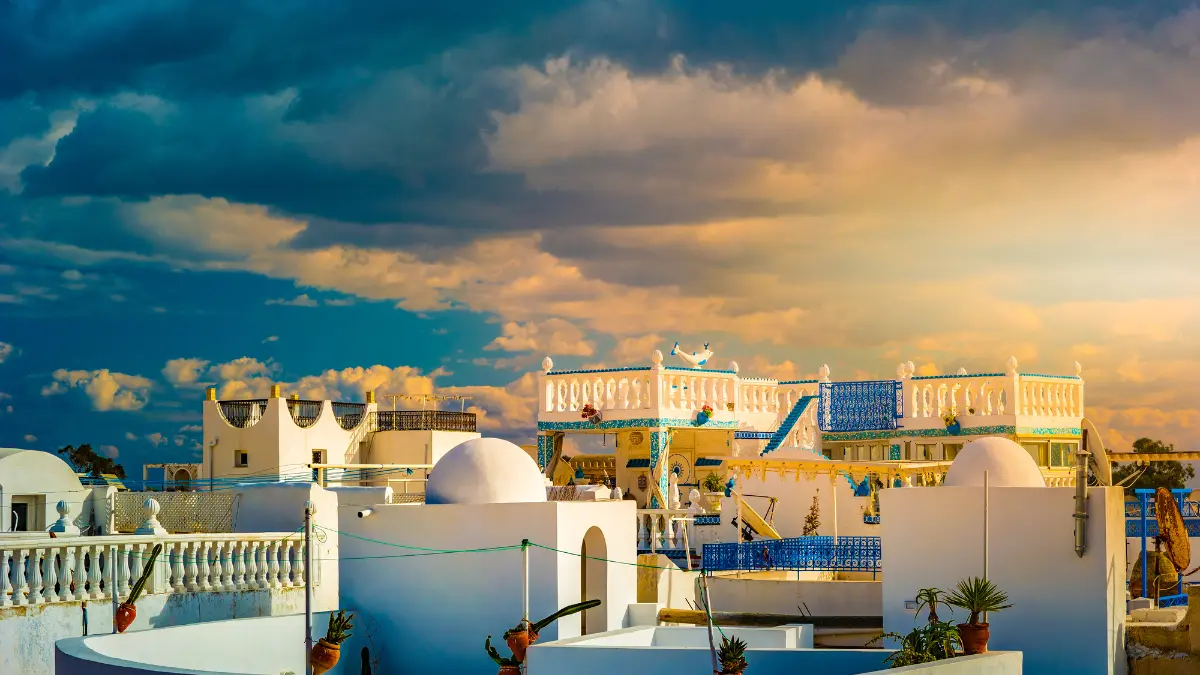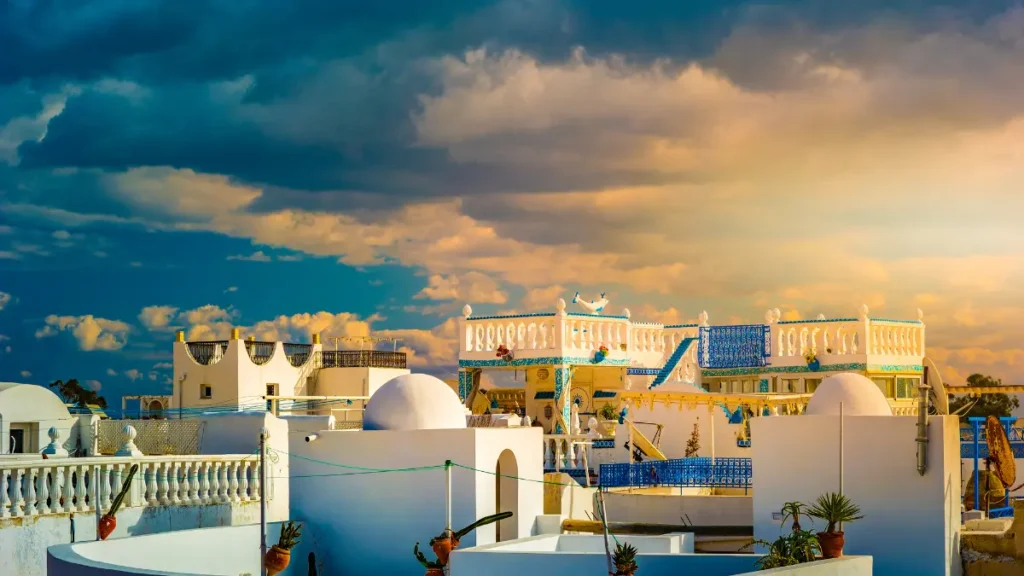 Some people view Tunisia as a fly-and-flop beach vacation. And who can blame them for a pleasant temperature, wonderful Mediterranean beaches, and inexpensive flights? However, Tunisia also has a lot to offer the more daring tourists. Underappreciated in North Africa, Tunisia has spectacular Sahara desert scenery, rich history, and Mediterranean charm. This nation has much to offer everyone, from the historic remains of Carthage to the breathtaking seaside vacation destinations of Hammamet.
At the Tunis airport, bid farewell to the package tourists and board a lounge for the Roman city of Dougga or the charming mountain village of Le Kef. Other less popular locations are Sfax and Kairouan, where you may wander the souqs, relax in a hammam, and stuff yourself silly with couscous. Tunisia is one of the cheapest visa-free countries for Indians to visit.
Best Time to Visit

April and May; October and November
Currency

Tunisian Dollar: 1 TND = 26.72 INR (as of August 2023)
Conclusion
Every one of us harbours a desire to travel and experience other cultures. India is a culturally varied nation where each state has a distinctive characteristic. In India, there are a lot of marvels to see and interesting experiences to have. But now and again, or at least once, everyone yearns to travel abroad, leave the nation, and taste various cultures. But reality sets in when you must wait in lengthy lines to get a visa to begin your daring adventures. But you won't have to wait anymore! These countries, including many others, provide visa exemptions for Indians.
Which countries allow Indian passports without visas?
Countries allowing Indian passport holders without a visa include Dominica, Grenada, Haiti, Jamaica, Montserrat, Kitts and Nevis, Bhutan, Kazakhstan, Nepal, El Salvador, Mauritius, Senegal and more.
How many countries are visa-free for Indian passport holders?
Currently, there are 57 visa-free countries for Indians.
What are some visa-free countries for India in Europe?
Albania and Serbia are European countries that an Indian can travel to without visas.