When it comes to partying hard in the 'Pearl of the East', there is a long list of clubs one can explore to enjoy the nightlife in Goa. Goan clubs offer a variety of experiences to all who visit, and they're sure to unleash the party animal within you. From North Goa to South Goa, the place is full of clubs and bars to enjoy great drinks and delicious food while grooving to the music. Club music ranges from psychedelic and trance to Bollywood and electronic dance. Cruise parties in Goa are also extremely popular among youngsters. There is something for every party-lover here!
Let's explore some of the best clubs and bars to get you high on the nightlife here!

Top 8 spots for nightlife in Goa
North Goa comes to mind when we think of clubs and bars in the state. Calangute, Anjuna, and Baga beaches have been the most celebrated beaches of North Goa for ages. This part of the state is the most popular place for partying hardcore, enjoying drinks, and dancing with friends and romantic partners.
Tito's Bar and Club, Baga Beach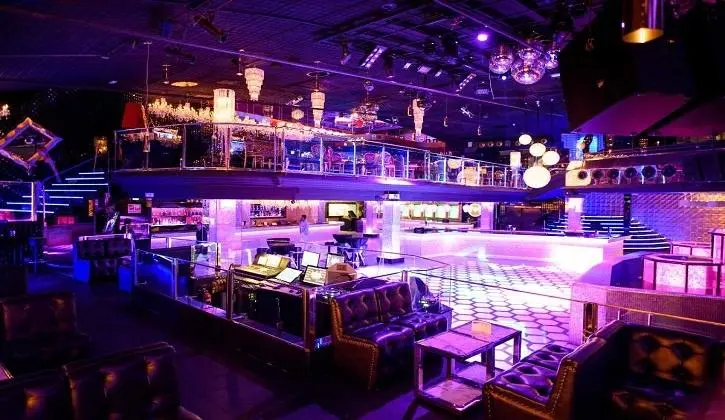 Tito's is the oldest and most sought-after party place in Goa. Opened nearly 40 years ago, it is now a well-established and inseparable part of the Goan nightlife. The club's prominence shows in the fact that the street where it's located, namely Tito's Lane, is named after the club itself. It strikes you straight out of a Hollywood movie or web series with a chill and sleek ambience. "Tito's" presents several themed events, including Ladies Night, Karaoke Night, and Bollywood Night. Goan food and Pasta are two of its most loved meals.
Tito's has dedicated an area for private parties. One can book the area by contacting them. The area also boasts a view of the complete dance floor. If you visit on a Sunday night, you'll be mesmerized to see the Carnival-themed Night's display of Goan dance and culture. It is a bit heavier on the pocket, but the experience is worth living at least once. It is the best club in Goa.
Cost: Food and drinks will cost approximately INR 1000 per person
Entry Fees: INR 1500 for Couples, INR 2000 for Stag Entry, and entry for ladies is free (may change over time)
Timings: 09.00 P.M. to 03.00 A.M on all days
SinQ Nightclub, Candolim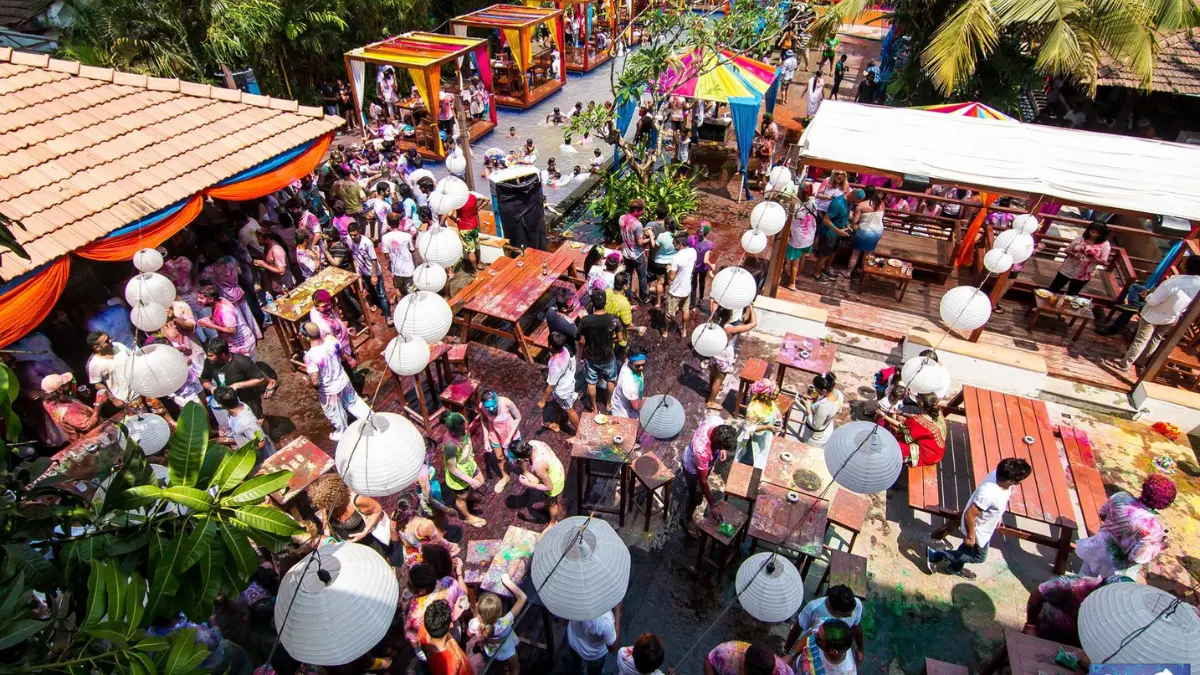 Think neons, funky lights, and energetic electronic dance numbers – if you enjoy all of these, don't miss out on raving up at SinQ Nightclub. The nightlife in Goa is incomplete without partying the night away to SinQ's music and trying out their lip-smacking cocktails. A haven for party-goers and drinkers, SinQ offers a range of themed night-outs. From Thursdays to Sundays, you can dance to Bollywood numbers, and women can bring out their squads on Wednesday nights for free drinks on the Ladies' Night.
SinQ is open all year long, even during the daytime. If you're not much of a party freak, you can chill out here in the day by the pool with your friends or even solo. They also provide passes at a fee for unlimited drinks and food, which is a great option if you're planning to stay the night inside.
Groove and "SinQ" your bodies in one of the best clubs in Goa.
Cost: Food and drinks will cost approximately INR 1000 per person. Pints of beer start at INR 200
Entry Fees: INR 2000 for couples on weekdays, INR 2500 on weekends, and INR 500 for Women's Stag Entry. Stag Entry for men is not allowed (may change over time).
Timings: 09.00 P.M. to 02.00 A.M. for clubbing on all days
"L.P.K. Club", Nerul


L.P.K. Club", Nerul
"L.P.K. Club", short for "Love Passion and Karma", is an exotic waterfront nightclub that offers a wide range of food and drinks and a promising party experience. If you wish to groove right away when you enter, visit the club after 10 P.M. National and international hot shots of the D.J. industry play various music here, including Bollywood and trance all year.
Right on the waterfront of the Nerul River is their "Love Passion Karma" neon sign that one surely falls in love with. The aesthetics of this club are thrilling and have the power to make one curious. The walls are carved out with mud and made to look like human faces. It is an unusual experience that is sure to stay in the memories of all.
L.P.K.'s finger food is the most sought-after of their menu, along with their cocktails, beers, and hard drinks.
Cost: Approximately INR 1000 per person
Entry Fees: There is entry only for couples with cover charges ranging between INR 1700 and INR 2200. Entry for women is free (may change over time).
Timings: 09.30 A.M. to 04.00 A.M. on Fridays and Saturdays. 09.30 A.M. to 03.00 A.M. on the rest of the days
Soro – The Village Pub, Assagao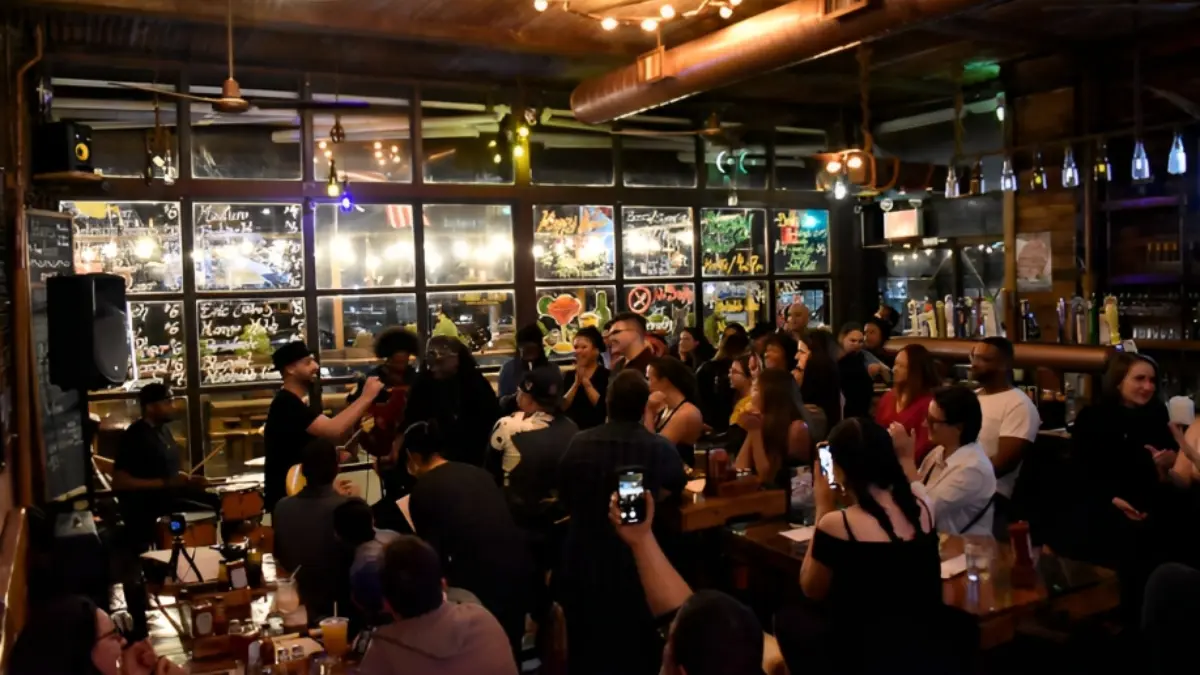 Soro is a pub constructed in a ruined Goan house in an old architectural style. It is a fresh interpretation of the retro pub setting. The bricked walls, furnishings, and atmosphere all contribute to the nostalgic appeal. It is a completely retro-themed village pub that offers food and drinks in the old Goan style. You can experience the old lifestyle of Goa from years ago here with good food, drinks, and vibes. Soro is one of the best places for couples to enjoy the nightlife in Goa. The dilapidated structure of the pub from the outside is a deception hiding what lies beyond – tasty pizzas and cocktails clubbed up with D.J. music and live music. The stocked-up bar is straight out of an international vintage movie. The ambience of the place will hold your attention for long.
A treat to the eyes and your Instagram profiles, Soro is a must-visit.
Cost: Approximately INR 800 per person
Entry Fees: There is no entry fee
Timings: 07.00 P.M. to 02.00 A.M. on all days
Mambos, Baga Beach


Mambos, Baga Beach
Situated on the popular Tito's Lane, "Mambos" is a favourite of locals and tourists alike. It is an open-air pub with a dance floor where various Indian and foreign DJs perform every night. The club holds occasional themed karaoke events on Sundays. The club has helped since long to alter the Goan club scene.
"Mambos" has a variety of hookahs and cocktails for you to enjoy. Everyone loves their seafood and pizzas.
Additionally, Mambo hosts themed events with themes like retro pop and trance. During Christmas and New Year's, drinks and cover charges go up. It still draws a large crowd of party-goers because of the variety of music mixes.
Cost: Approximately INR 700 per person. A pint of beer starts at INR 100
Entry Fees: Entry fees vary depending on weekdays and weekends. They are usually between INR 2000 and INR 3000. (may change over time)
Timings: 08.00 P.M. to 03.30 A.M. on all days
Hill Top Grill and Bar, Vagator Beach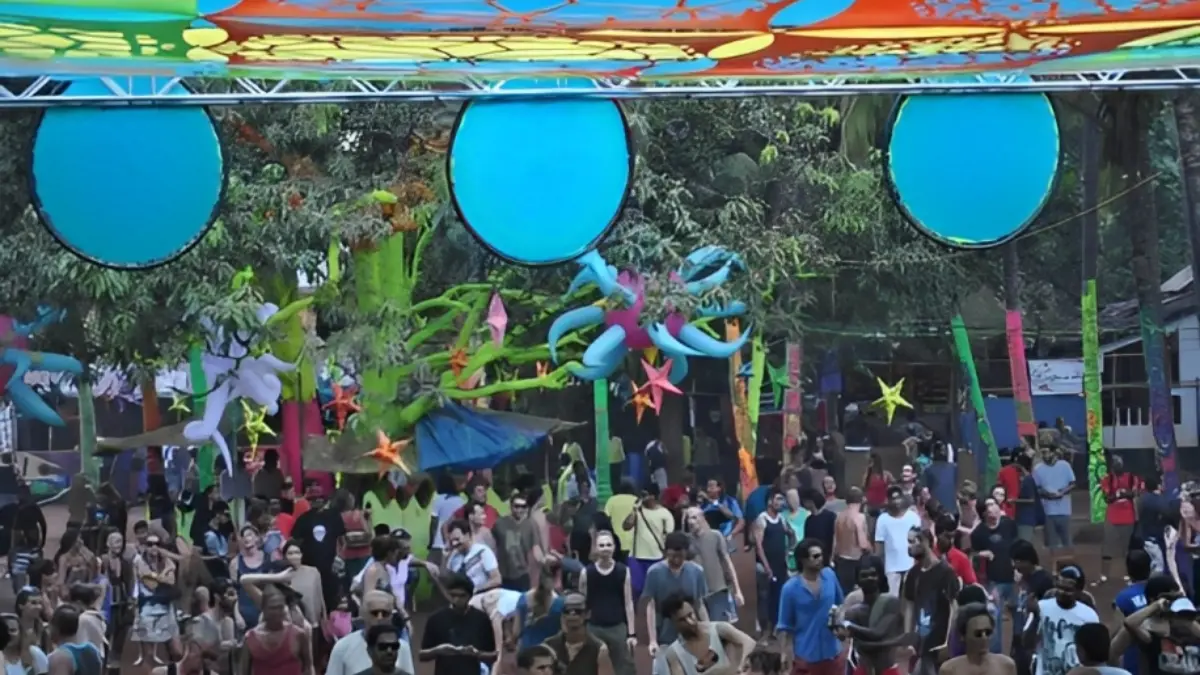 As the name suggests, Hill Top Grill and Bar is located on a small hill between Anjuna and Vagator Beaches, allowing for a mesmerizing view from the top. This club is the epitome of trance music and one of the best clubs in Goa.
Since the 1970s, Hilltop Goa has been a legendary location on the Goan party scene. A haven for everyone who enjoys a wild night of partying, it still exudes the Goan hippie spirit of the 1960s. The club opens mostly on Sundays, and you may have to check with them for openings on Fridays and Saturdays.
The area is decked with neon lights encircling palm trees, which appear fantastic. There are other factors besides the neon party atmosphere that make it popular. The club is particularly popular for holding the HillTop Festival every February. Some top local, national, and international performers do their sets here during this time. HillTop holds a flea market called Goa Collective Bazaar every Friday from October to March that runs until 3 in the morning and has some of the greatest cuisine, live music, and targeted shopping in Goa.
Hill Top is a must in the list of top experiences concerning the nightlife in Goa.
Cost: Approximately INR 600 per person
Entry Fees: Entry fees vary depending on gigs
Timings: Tuesday to Sunday – 10.00 A.M. to 2.30 P.M. and 06.00 P.M. to 10.30 P.M. The place is closed on Mondays
AZ.U.R., Miramar Beach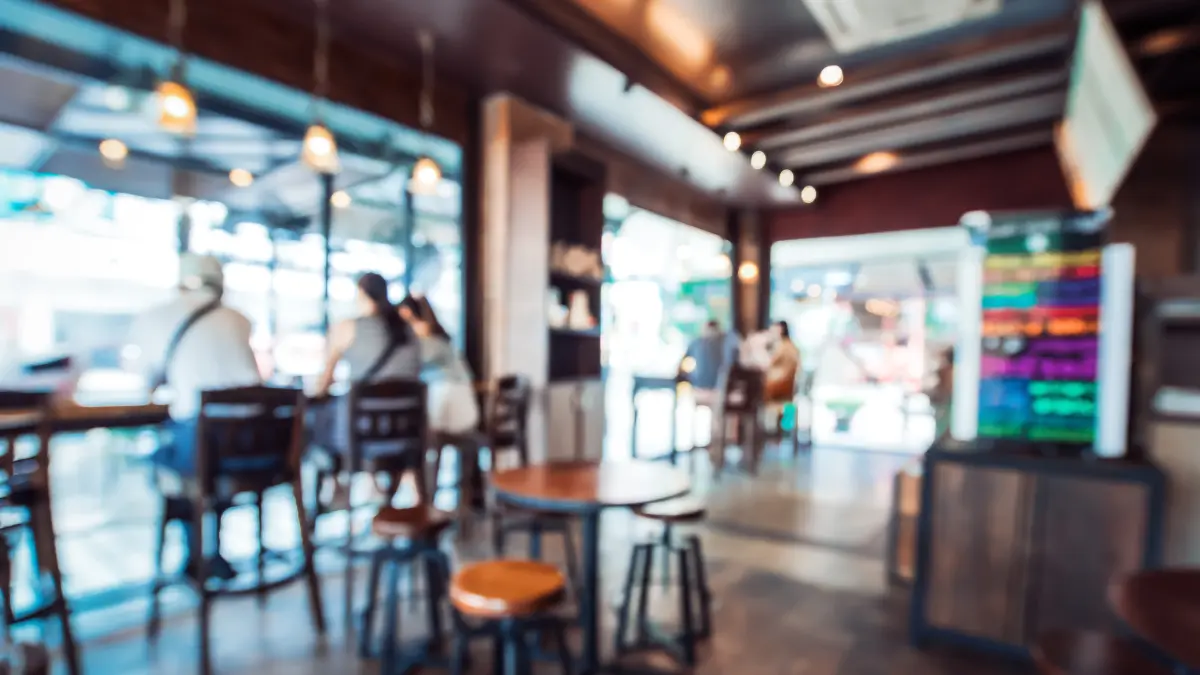 Situated inside the Marriott Resort, "A Z.U.R." provides visitors with a rich, sophisticated partying experience. The Marriott Resort is a beach resort in Goa perfect for couples. If you love Jazz and Pop music, head to this beauty for a dazzling, one-of-its-kind partying experience. Partygoers come here to the posh bar lounge on weekends due to popular music artists and DJs collaborating on Saturdays to create a spectacular ambience. AZ.U.R is renowned for offering the ideal party package, including a beautiful atmosphere, delectable cuisine, addicting drinks, the ideal active ambience, insane energy, loud music, and hallucinogenic jazz.
Cost: Approximately INR 1300 per person
Entry Fees: INR 1000 per person, plus INR 500 for game coins (may change over time)
Timings: 11.00 A.M. to 11.00 P.M. on all days
Club M, Morjim Beach

Club M, Morjim Beach
One of the most widely recognized spots for partying is Club M, a nightclub in the Marbella Beach Resort in Goa. Every tourist is drawn to this location by its awe-inspiring atmosphere next to the Morjim beach. A separate dance floor has plenty of lighting and lively D.J. performances. The beautiful beach view, framed by glistening water and swaying trees, makes the area cheerful. Live shows and other activities are available here to brighten up the party. Most bartenders here have had special training from a professional mixologist from Brazil. They frequently create unique, delicious drinks using outstanding flair methods that typically use seasonal fruits.
Additionally, this location is regarded as a tourist destination, particularly for its display of the nightlife in Goa.
If it comes under your budget, live this luxurious experience.
Cost: Approximately INR 1000 per person
Entry Fees: Entry fees depend on the DJs playing for the night. It starts from INR 500 up to approximately INR 25,000 for couples.
Timings: 07.00 P.M. to 05.00 A.M.
Safety Tips While You Enjoy the Nightlife in Goa
Do not accept drinks and food from strangers 
Do not exit the clubs with strangers by yourself
Consider your options for transporting back to your location before drinking.
Make sure someone you know is always aware of your whereabouts
Never let your drinks go unattended
Conclusion
Goa is known for its beaches, clubs, and other attractions since it is the most active tourist destination. The state is fully illuminated at night with several events and parties. Furthermore, it welcomes a variety of cultures and individuals from throughout the world. You should take advantage of this opportunity to party beneath the stars since it is a once-in-a-lifetime experience. Hope you enjoy the nightlife in Goa, and we wish you a very safe travel!