Meenakshi temple
Do you love to see the ancient architect? Which is the best place where you have seen the best piece of architecture? In this world, many places are amazing, and those places have a unique history behind them. Many places are amazing pieces of architecture, and those places are also known for holiness, like the Meenakshi temple. This is an amazing piece of architecture and piety. 
Meenakshi temple is one of the most beautiful temples in the world. It is located in Madurai, which is also called the cultural capital of Tamil Nadu. This city is one of the oldest in India., and has a great history with the great ruler Pandya for a long time. It is called the 'Lotus City' as it was planned and built in a lotus shape. Madurai is especially known for Meenakshi Amman Temple. There are many ancient temples in Madurai, including Thiruparankundram. It is one of the important old temples dedicated to Lord Muruga(Karthikeya) and is located on a hilltop approximately 8 km away from the city. Let us know more about the Meenakshi temple.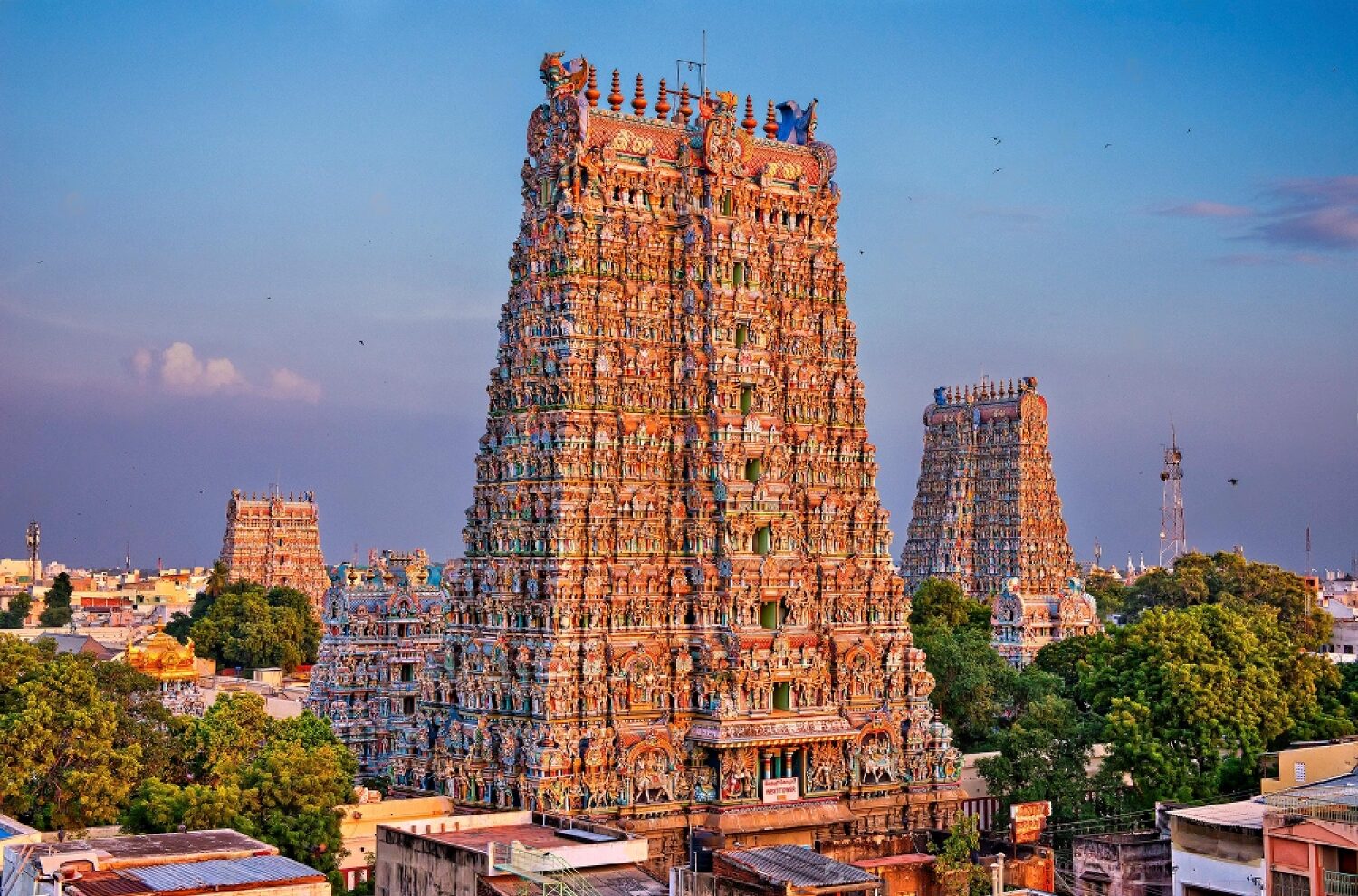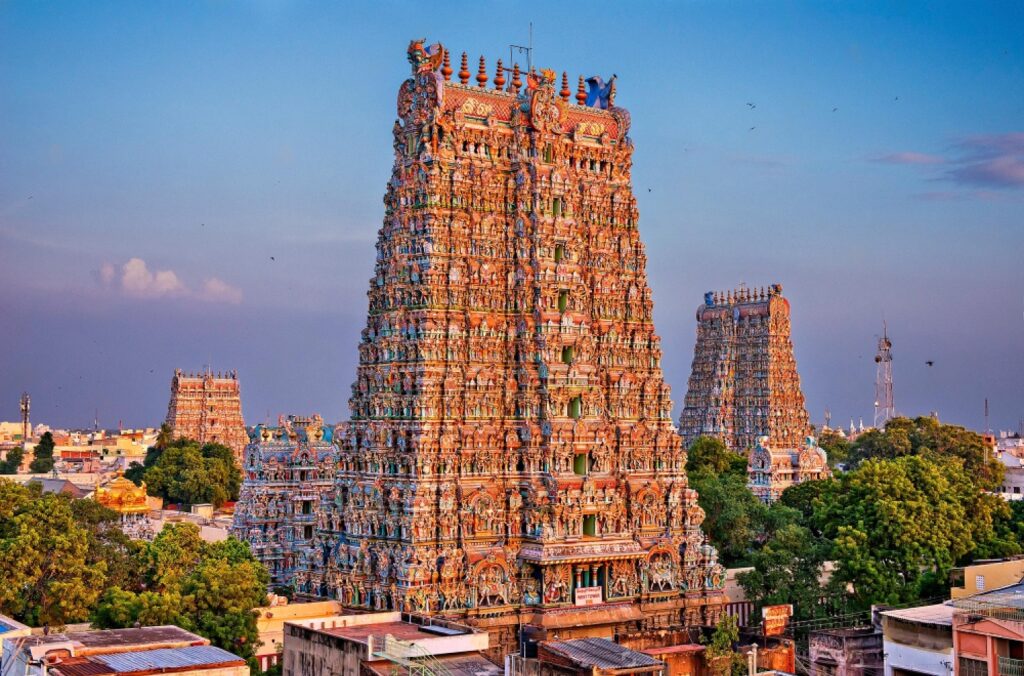 Why is Madurai known as the capital culture?
In Madurai city, there are more than ten major temples and more than 20 smaller temples which are amazing to see and provide positive vibes. Madurai is situated on the southern bank of the Vaigai River. Tamil Nadu is the historic Meenakshi Amman temple. Here is a picture of the river. It is believed that it was built around 1623 and 1655. Its architectural structure is famous around the world. The Meenakshi Temple is mainly devoted to Meenakshi, also known as Parvati. It is known especially for worshipping both God and Goddess together. It is made under the Shilpa Shastra.
History of Meenakshi Temple
According to the people, Madurai is the holy site where Lord Shiva married Parvati, who was born and has since resided as a sacred presence. The Meenakshi Temple was constructed in honour of the Goddess. This temple has many stories associated with it. According to mythology, Lord Vishnu created this temple while on his way to seek forgiveness for his sins as he approached the Swayambhu Lingam in Madurai.
And another mythology says that Goddess Parvati appeared as the daughter of Pandya King Malayadwaja Pandya after his many prayers to the deity; that is why they built it. Meenakshi temple finds mention in time as old as the 7th century. Meenakshi temple finds a word in time as old as the 7th century. The first changes to the temple structure were made by Nayak, king of Madurai Vishwanatha Nayaka, in 1560 and expanded further under Tirumalai Nayaka (1623–55).
Another visitable place in Madurai
Thirumalai Nayakar Palace: – The Thirumalai Nayakar Palace in Madurai was constructed by King Thirumalai Nayak around 1636 AD. It showcases a beautiful combination of Dravidian and Rajput architectural styles. The palace is a national monument and a remarkable landmark in Southern India, renowned for its impressive architectural structure.
Vaigai Dam: – This sizable artificial structure was built over River Vaigai near Andipatti, located in the Theni District of the South Indian State of Tamil Nadu. The dam is located approximately 70 kilometres away from Madurai. Many tourists en route to the Periyar Wildlife Sanctuary usually stop to visit this great site.
The massive dam was built in 1959 with a height of 111 feet. You can spend lots of time here to make your day fabulous. It has been the best picnic site for over a year. On one side of the dam is a beautiful garden, Little Brindavan, maintained by the visitors' management. Little Brindavan has a variety of exotic flowers and plants and is a preferred getaway for nature lovers living nearby and well supported for children and older people.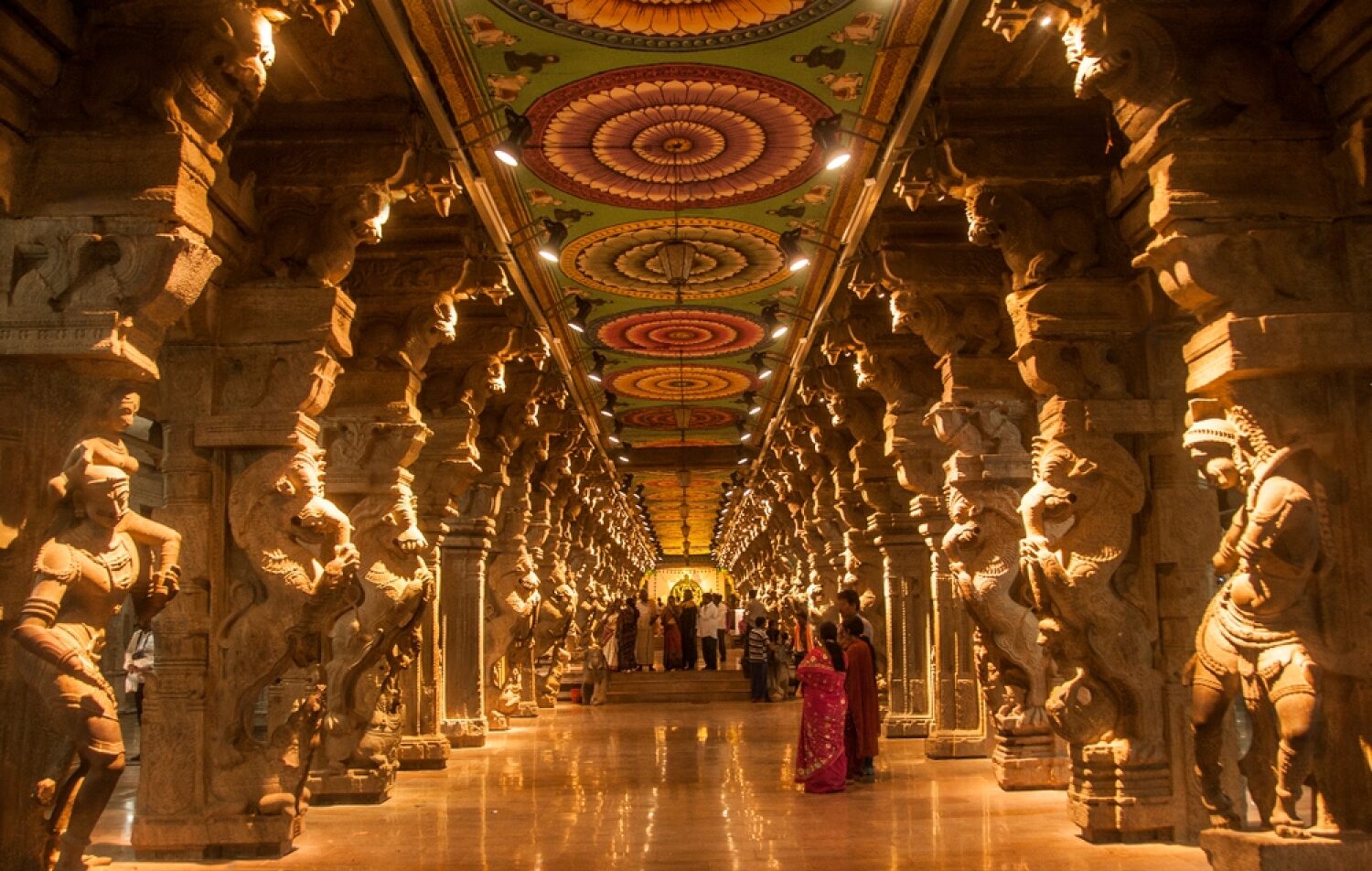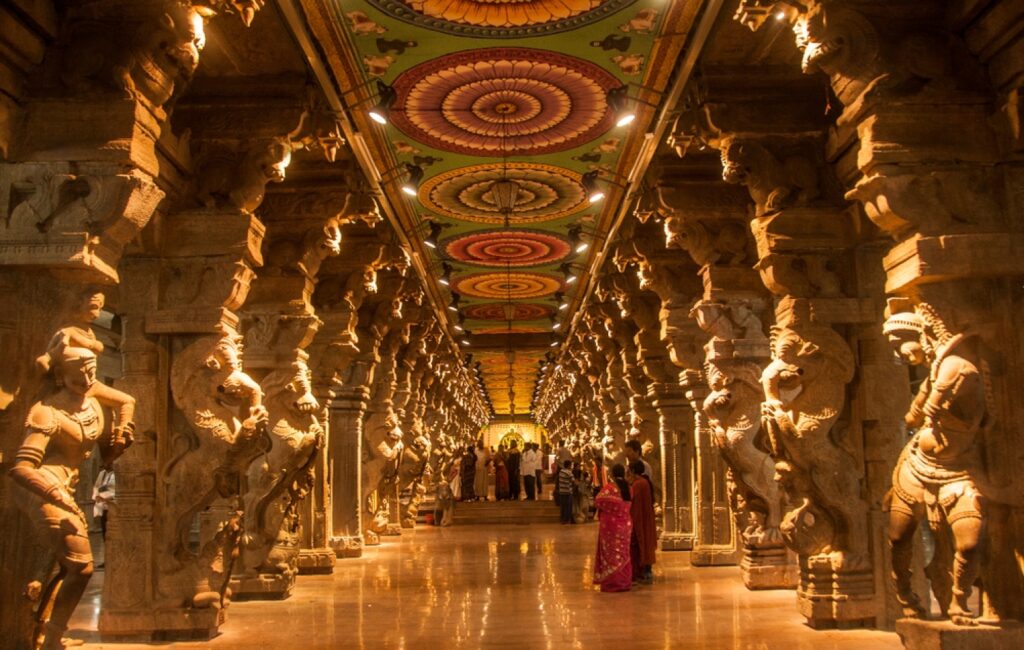 What is the best time to visit the holy place of Madurai?
Visit Madurai between October and March for the best weather conditions and comfortable daytime exploration, especially during winter. Still, people used to come here an entire year so that you can see the rush here even in the summers, but it is advised not to go during the monsoon season and apart from monsoon, people can visit at any time. It is instructed not to see here in the summer because of the humid and hot temperature.
How to visit Madurai?
Madurai is a big and famous city in Tamil Nadu, so it is well connected with India's major cities via public transport and roads. The visitor can reach here without any problem. It has a railway junction so the visitor can book the tickets online and sever bus services also so that visitor can go for bus tickets again online or offline. You can also take a flight here because Madurai has a domestic airport, so there is a direct flight from Chennai.