Lonavala: A Misty Weekend Gateway
In Maharashtra, Lonavala is placed near Mumbai and Pune. Lonavala is famous as the most visited hill station in Maharashtra, surrounded by lakes, waterfalls, and huge hills. Also, it is well known as the name of the twin hill stations-Lonavala and Khandala. Lonavala is famous for a trek like the Andharban trek that starts from the village of Pimpri and ends at Bhira. It is also popular for its hard candy chikki, which is sweet and made with nuts mixed with jaggery. Lonavala, the name derives from the Sanskrit words Avali and Leni. So it means a peaceful place, stone sculpture, and many more.
How to reach Lonavala
Lonavala has good connectivity by train to Pune and Mumbai, with the local train running every 2 hours. Tourists also can take direct buses or taxis from Pune and Mumbai. So they can see the fascinating roadway path and its natural beauty that amazes them.  
Explore Lonavala's heavenly places. 
Showing the enchanting sight of hills, the tiger's Leap
In Maharashtra, tiger's Leap is situated around 8 km away from Lonavala. The area provides a bucket filled with the extensive sight of western ghats and peaks. Its name is given due to the shape of the tiger leaping into the valley. Tourists can get expertise with many adventure activities and the place's natural beauty.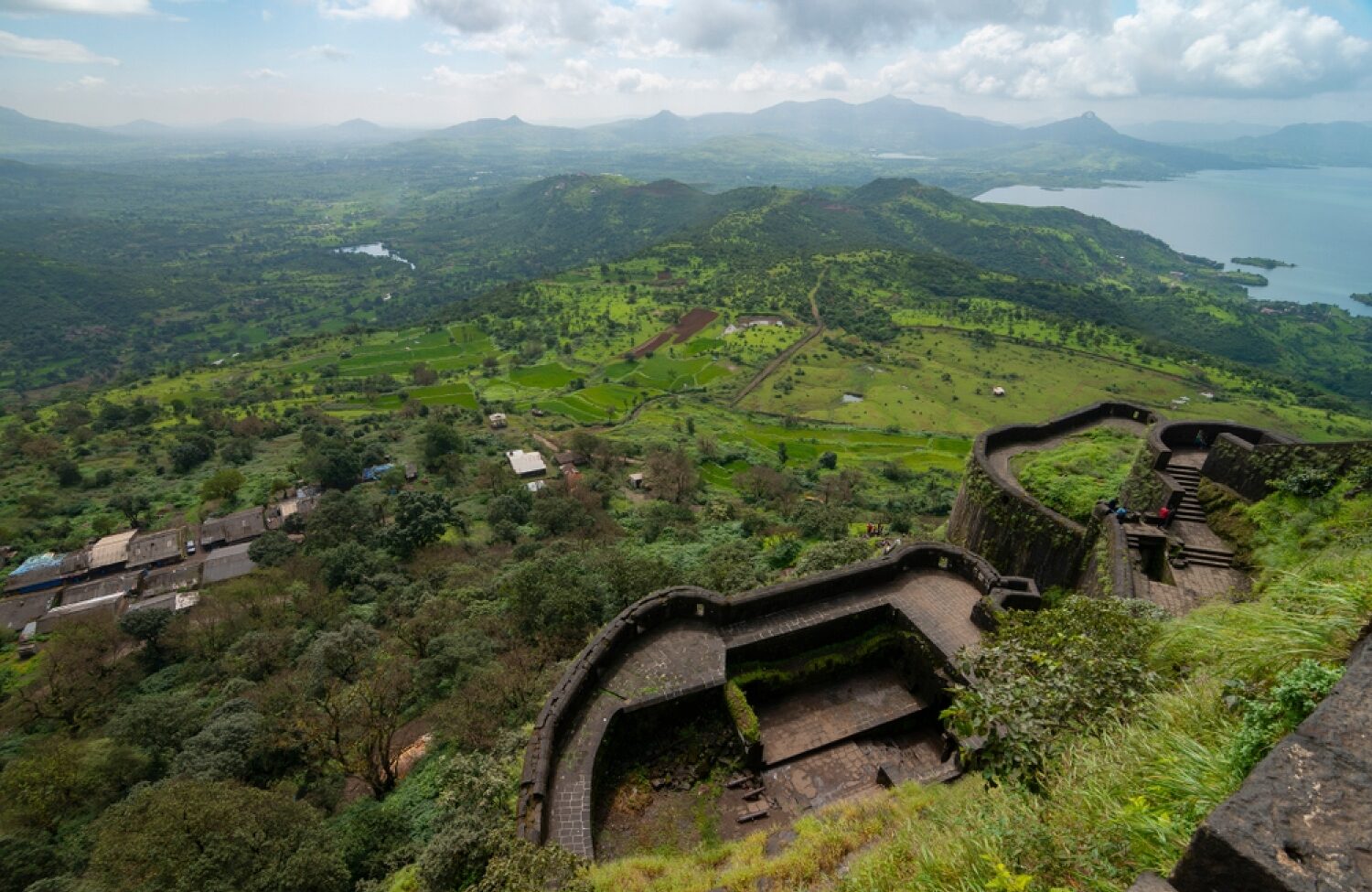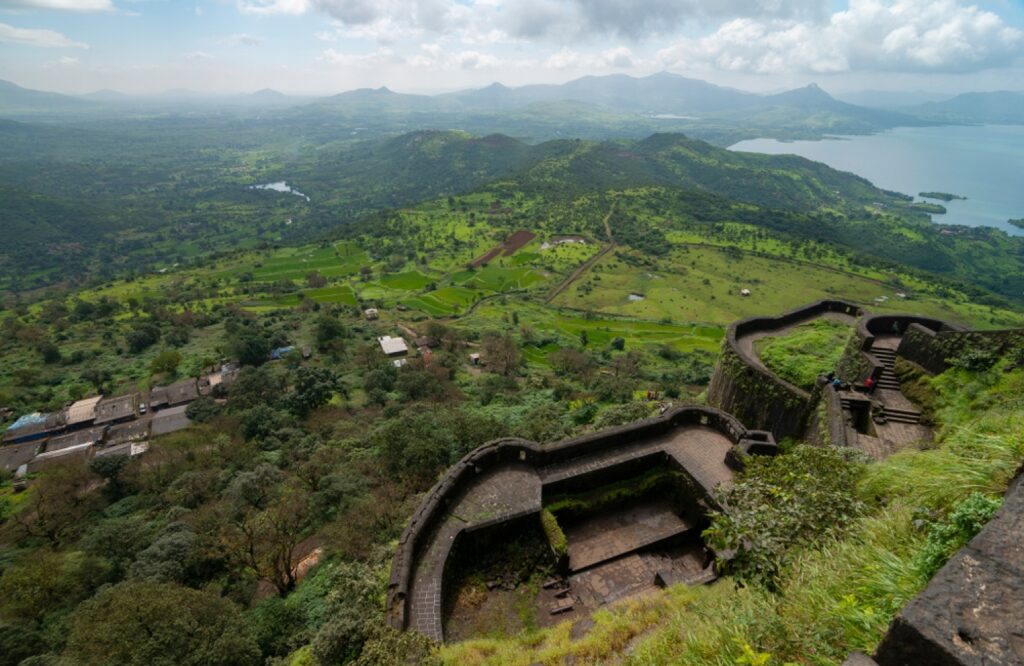 Fascinating view of Rajmachi Fort 
It is situated in the middle of Lonavala and Khandala. Rajmachi Fort is a conspicuous landmark that you must watch to experience its picturesque beauty and broad terrain. The top of the western ghats, the complex, encompasses two forts individually located at Manaranjan and Shrivardhan peaks. Tourists can also see Mahuli, Ulhas River, Bhimashankar, and Karanala from the fort.    
The entertainment park Imagicaa
Imagicaa is situated on the Mumbai-Pune expressway near Khopli and has the latest getaways from Pune and Mumbai. In 2013, Adlabs Imagicaa was opened as the most famous entertaining theme park. So, it is referred to as the one-stop recreation centre. The park is divided into three stages-Snow Park, Theme Park, and Water Park. So it shows entertainment options like roller coasters, themed, live, and many more. The park also offers attractive self-made characters, hip-hop dancing, magic shows, etc.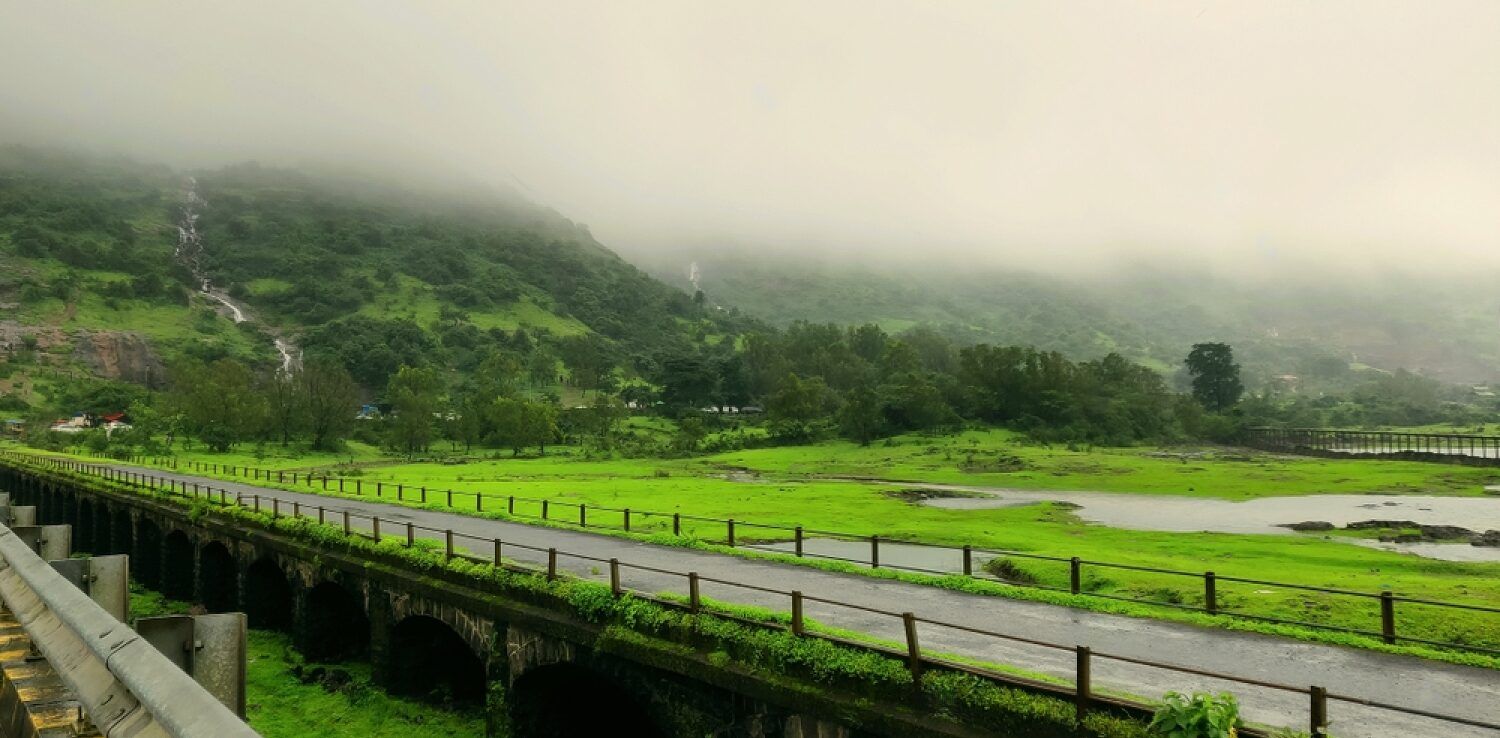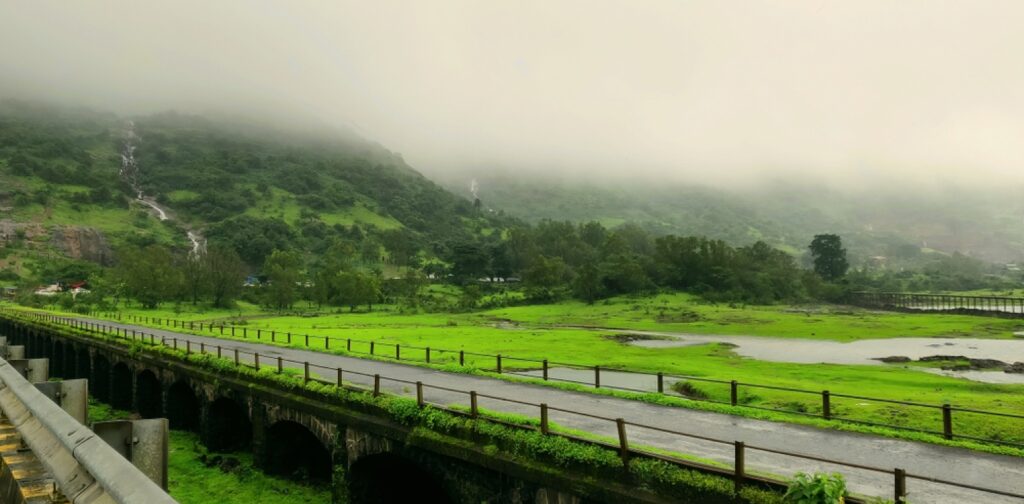 Spend some quality time at Lonavala Lake
.
The lake is situated in the suburbia of Lonavala and is derived from the Indrayani River. In the rainy season, the lake fills with water and dries in winter. So it is well-known as Monsoon Lake. Apart from this, the lake is bucket fill with activities like swimming, angling, and bird watching.  
Find your path at Bhaja Caves. 
It is placed near Pune, and the caves are a group of 22 rock-cut. Local people say that since the 2nd century BC, the Bhaja caves existed. The caves' structure is made from ancient times, and the caves have 14 magical stupas here. That inheritance of the resident monks who died here. Apart from this, these stupas have been created straightforwardly, showing the monks' names and titles.  
Shoot up the Sausage Hills
In Lonavala, Sausage Hills are well known as the extreme destination for venture enthusiasts. This destination offers a variety of outdoor activities, such as trekking, hiking, and climbing through challenging terrains, forests, and caves. Sausage Hill is the bundle of the natural habitat of flora and fauna. Tourists can see the majestic natural beauty around the mountain, which allures your soul. 
Esteem the nature's immensity at Ryewood Park
In Lonavala, a park is spacious and celebrates spirit at its best. The area had many amazing things and provided a well-sitting facility for all. It is an enchanting place for children to play around it and enjoy the park's scenic view. Earlier, it was the Botanical garden and later planned to be a spectacular park. 
From a Tourist's view
Tourists can visit Lonavala from December to February. The average temperature measures from 12 degrees Celcius to 29 degrees Celcius. So it makes the weather perfect for a scenic spot, In monsoon from June to September. The place Lonavala experiences heavy rainfall if you are a rainy lover. It would be best if you visited this place because, at this time, Lonavala is surrounded by greenery, which will amaze you. Lonavala offers you delicious food also which satisfies your soul. It would help if you tried masala chai with spicy vada pav and bhajia, giving you an enchanting experience. Tourists can easily get staying facilities here. This place's natural beauty and ranges of peaks mesmerize your inner soul, which is enough to attract tourists. 
Outdoor activities to enjoy in Lonavala, such as trekking and camping
Lonavala is a paradise for outdoor enthusiasts, offering a range of activities to enjoy amidst its natural beauty. Trekking is a popular activity here, with several scenic trails to explore, including the Rajmachi Point Trek and the Lohagad Fort Trek. Camping is another great way to experience the beauty of Lonavala, with several campsites offering stunning views of the surrounding hills and valleys. Other outdoor activities here include rock climbing, rappelling, and paragliding.
Best time to visit Lonavala Mumbai and how to get there
The best time to visit Lonavala Mumbai is during the monsoon season, from June to September, when the hills and valleys are lush and green, and the waterfalls are fully flowing. However, if you prefer a cooler climate, the winter months from November to February are also a great time to visit. To get to Lonavala from Mumbai, you can take a train or bus, which takes around 2-3 hours. Alternatively, you can hire a private car or taxi for a more comfortable and convenient journey.
Tips for a memorable trip to Lonavala Hill Station
To make the most of your trip to Lonavala, visit some of its top attractions, such as the Bhushi Dam, Tiger's Leap, and Karla Caves. Don't forget to try the local delicacies, such as chikki and vada pav, and stroll through the markets for souvenir shopping. Additionally, be prepared for the weather by packing appropriate clothing and footwear, especially if you plan hiking or exploring the waterfalls. Lastly, don't forget to bring your camera to capture the stunning landscapes and memories of your trip to Lonavala Hill station.