Jaisalmer and its Desert Festival
Jaisalmer, Rajasthan district, is known for its Desert festival. Best Places To Visit In Jaisalmer. This festival and fair in Rajasthan is highly esteemed and significant. This festival is celebrated annually in the desert of Sam Sand Dunes, situated 42 km from the city of Jaisalmer. This Place is India's golden city. It has an amazing tourist destination and a paradise city. Located in the heart of the expansive Thar Desert in Rajasthan.
Every year the city establishes the Desert Festival with great warmth and vigour. It is usually celebrated in February, lasts three days, and falls on a full moon day. This festival is the perfect example of the colourful and rich culture of the state. This festival persuaded a large group of national and international tourists. This Place provided them with an immense opportunity to observe the state's bright and rich traditions.
How to reach Jaisalmer
Tourists can visit this Place by air, bus, train and car. Jodhpur Airport is one of the closest indigenous airports. Main cities like Mumbai, Delhi, Udaipur, and Chennai have daily flights to Jodhpur. Generally, this airport is around a 5 to 6 hours drive from Jaisalmer City. 
Jaisalmer is connected by a wide network of trains covering most Indian cities, such as Delhi, Jaipur, and Jodhpur. Some special trains are like Lalgarh Jaisalmer Special, Howarh Jaisalmer Express, etc. 
For the Jaisalmer city there are no direct buses from Delhi to Jaisalmer. As the distance is too far and long driving is not possible. Suppose tourists want to drive their car to get here. Then it is advisable to them that they break their journey in Jaipur or Ajmer. Because from these places journey will be much easier or stable.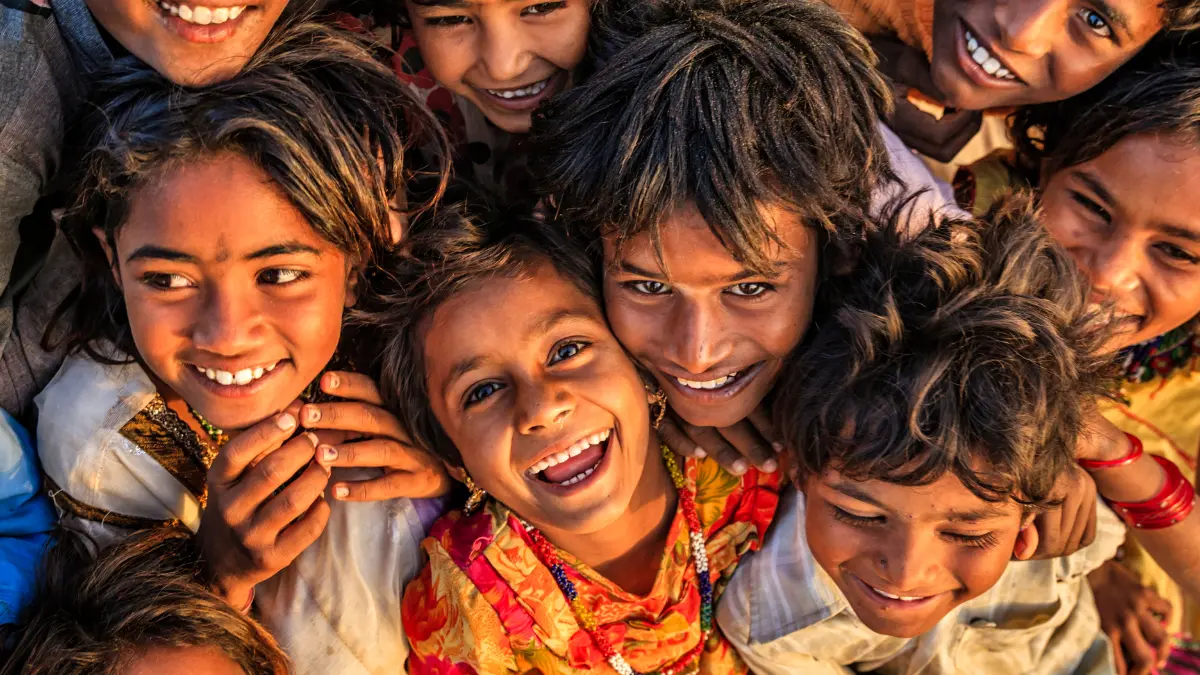 The Culture
Rajasthani dresses are colourful and bright costumes, and people are danced to the song of heroism, a tune of folk music, tragedy, and romance of local heroes, at the Rajasthan Desert Festival. It is like an offer to enjoy a camel car ride, camel competition, camel ride, and many more events. Camel dance and Camel polo are the fascinating views of the Desert Festival. 
Tourists can enjoy and see performances by puppets, artists, folk artists, snake charmers, local artisans, etc. The memorable incentive of the Desert Festival is the turban tying competition and showing off the most breathtaking moustache. At the festival, traditional handicrafts of Rajasthan are also popular.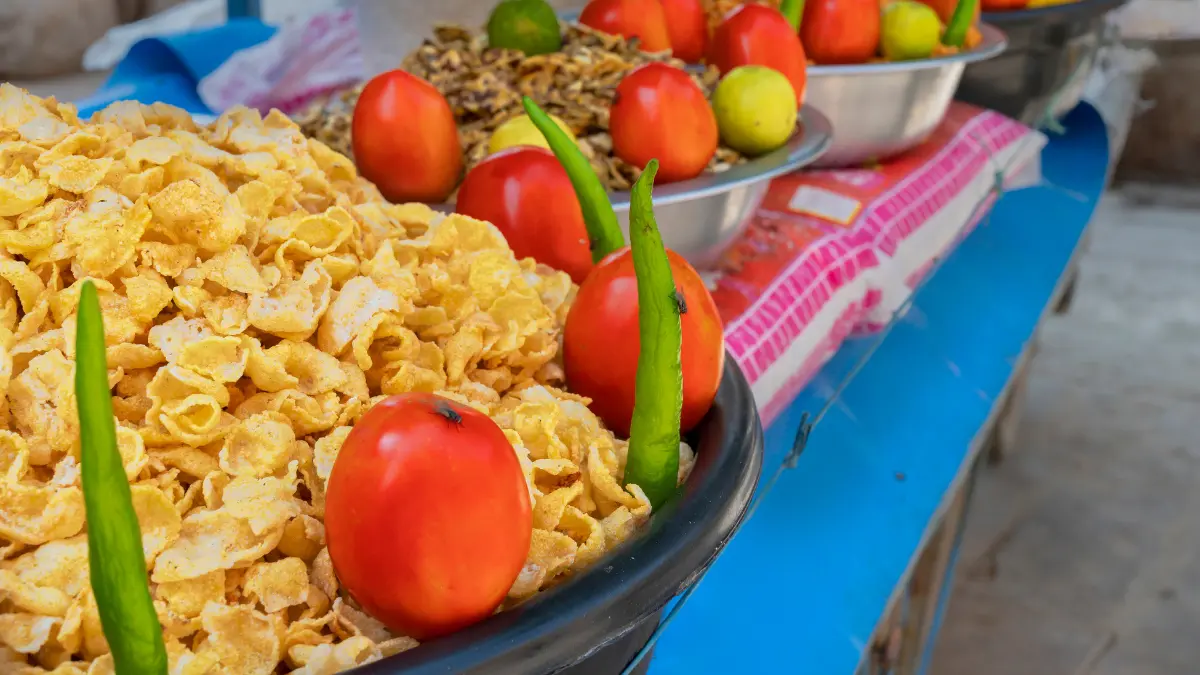 Taste Delicious food in Jaisalmer.
This festival is an amazing place to taste the authentic food of Rajasthan. From lavish Dal Bati Churma to spicy Laal maas from simple kher sangria to Bikaneri nankeens. The festival ground is filled with the fragrance of delicious cuisines.
Desert Festival
Some of the best dishes you must have tried at Desert Festival, such Mutton saag, Gatte Ki Sabji, Pyaaz Ki Kachori, Dal Bati Churma, Ghotua Ladoos, Makhania Lassi, etc.   
Best Places To Visit In Jaisalmer
Jaisalmer Fort 
It is situated on the Golden Sands of Thar Deserts. It's not a fort but mini-town houses with shops, restaurants, and temples. World Heritage Site UNESCO falls under the 'Hill Forts Of India.'
The fort derives its name from the former Bhati Rajput ruler Rao Jaisal, built-in 1156. The defence has multiple gates for entrance, and more than 3000 people are visiting here. The last one directs you to Dashera Chowk, the popular public square. The Jaisalmer Fort stands up at a gigantic height of 250 ft. 
It was encompassed by 30 ft. tall walls. The elevation of the fort provides a majestic and panoramic view of the city adorned in golden yellow. It is the world's biggest fort. Popular names for it include "Sonar Qila" and "Golden Fort." The location is situated on the southern boundary of the town.
 The Trikuta Hills serves as the foundation for the fort's triangle design.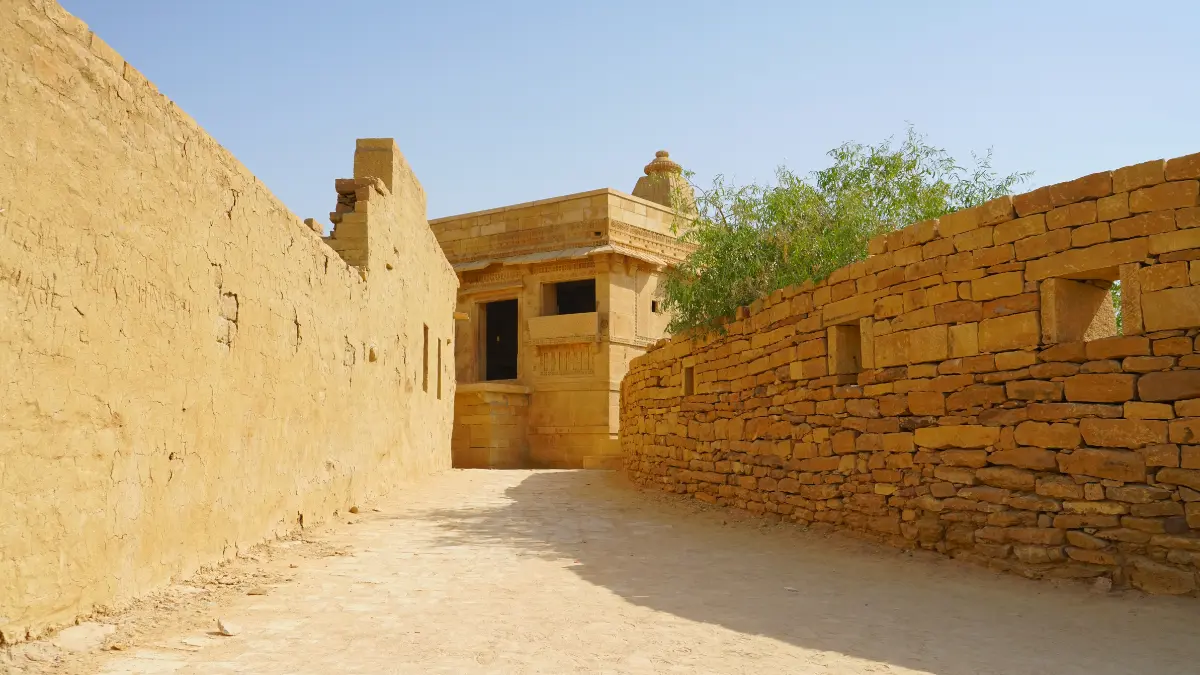 Kuldhara village history in English
It is located around 20 kilometres away from the Golden City Jaisalmer. It is one of the contriving sites you should include in your journey. The local people said that it is a horror village. Its indulged and strangely amazing presence, standing isolated amidst the vast stretches of deserts. And lives up to its reputation. The entire area is calm but eerily silent! There is nothing to do at that Place, but the experience makes up for everything. 
If you want to experience a mysterious atmosphere, visiting this Place at least once is essential. Governments set up restaurants, cafes, and even lodges for the night stay. That may turn up a full-fledged tourist place with private constructions.
Jain Temples in Jaisalmer
It is located in Jaisalmer Fort and is the must-visit Place in the city. This temple is made in the Dilwara style, popular for its structures. The temple is devoted to Shambhadev and Rikhabdevji, the popular Jain hermit known as 'Tirthankaras.' This temple is truly a gem of Jaisalmer City. And an enjoyable place too for all the Tourist who is interested in history and religion.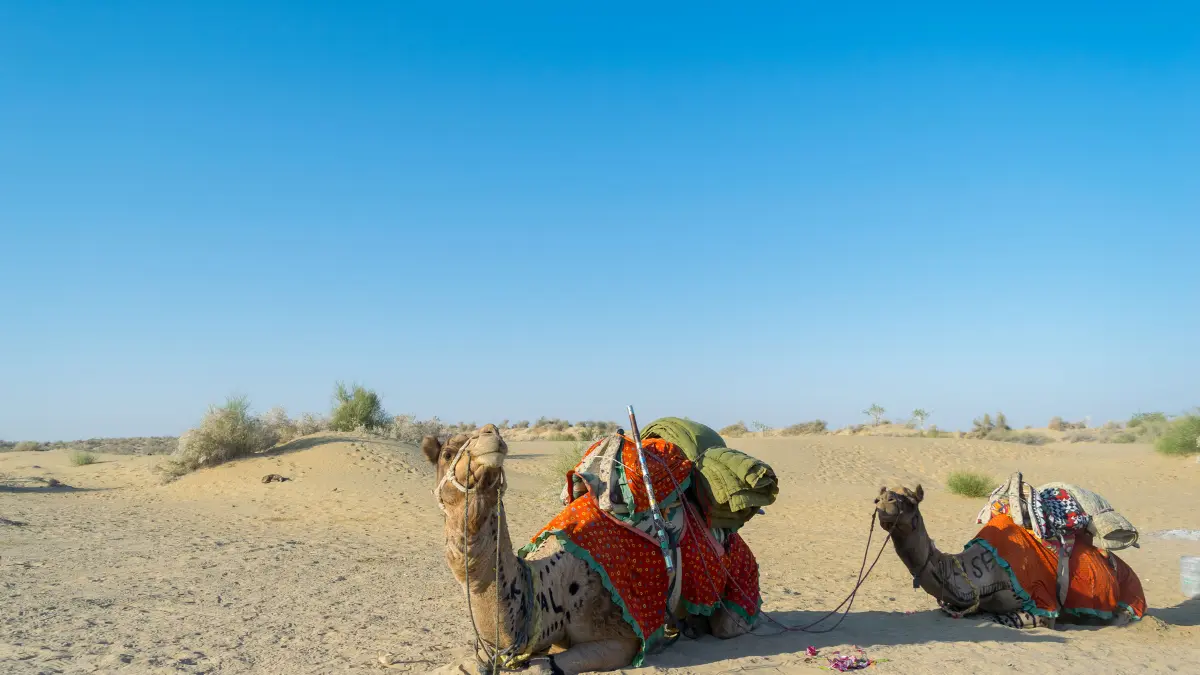 Suppose anyone is especially interested in these temples' classical remains and history. It has a place present just for that -the Gyan Bhandar. Gyan Bhandar is a very small and amazing library founded 1500 years ago. Invaluable old texts and penmanship are current here in the library. 
Gadisar Lake In Jaisalmer
On the edge of Jaisalmer in the desert state of Rajasthan lies the amazing Gadisar Lake. Its view like an island in the heart of Rajasthan. Tourist who wants to spend quiet time by themselves and have with their family. Then Gadisar Lake has a sprinkle of expertise to offer. 
Here Tourists can go boating in the Lake or enjoy boating around the Lake. If your visiting time at this Lake in winter, then you are lucky enough. To watch the amazing exotic wandering birds gathering in and around the Lake from the nearby bird of Bharatpur. This Lake offers an impressive quaint sight of the Lake and the adjoining fort.
Best Time To Visit In Jaisalmer
October to March is the best time to visit Jaisalmer, and the weather is amusing. The summers are extremely hot and dry as this Place is in the Thar desert's heart. The rainy season is also best to travel to Jaisalmer. It is a chromatic and golden place with an even more beautiful tradition and culture that should be a must-visit.  
Jaisalmer, where to stay
Jaisalmer Haveli, Rajasthan Haveli, Jaisalmer Desert Resort
Where is Jaisalmer
Jaisalmer is a city in the Indian state of Rajasthan. It is located in the Thar Desert.
Where is jaisalmer located in India map?
Jaisalmer is located in the western part of India, in the state of Rajasthan.
how to reach Jaisalmer from Mumbai
You can fly, take the train, or drive.
Who built the Jaisalmer Fort?
Rawal Jaisal, the founder of the city of Jaisalmer.
Why Jaisalmer is called the golden city
Because of its yellow sandstone buildings.
What is Jaisalmer famous for
Its beautiful sandstone fort, vibrant culture, and stunning desert landscape.