There are many things to do in Mount Abu, which is nestled among the Aravalli Mountains and is the only hill station of Rajasthan and the state's highest point. This beautiful and quaint town is home to many attractions and is a popular destination among residents of Rajasthan as well as Gujarat, especially during summer and monsoon. It is a potpourri of Hindu, Muslim, Tibetan, and Christian cultures. It is still a lesser-known location among many Indians, and if you visit during the off-season, there will be no crowds to hamper your peaceful vacation.
Mount Abu screams natural and architectural beauty and is an abode for those who wish to spend peaceful times here. During the monsoons, the descent of clouds over one's head is a treat to watch and feel. The town also provides magnificent views of neighbouring areas from certain viewpoints, and watching the sunset from here is a must. The path to Mount Abu is a winding one filled with little waterfalls here and there during monsoon and is a treat to treat. To fulfil your trip, you can engage in many activities in this small town. Let's explore all of them!
Best Things to Do in Mount Abu
1. Boating at the Nakki Lake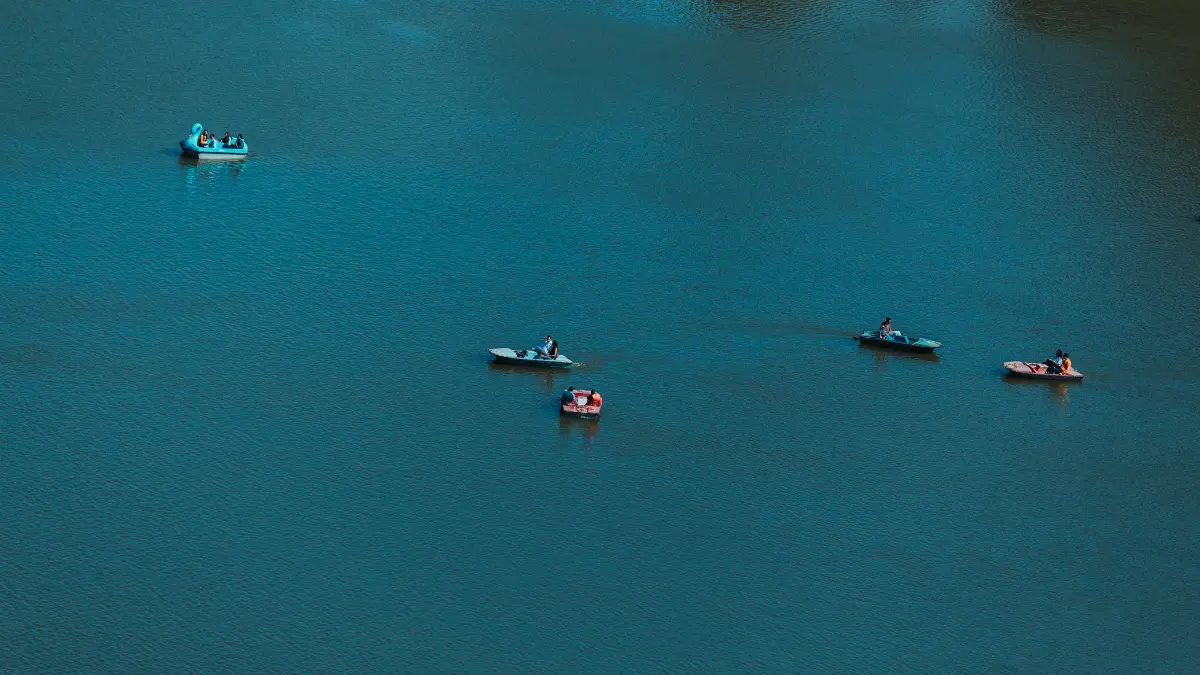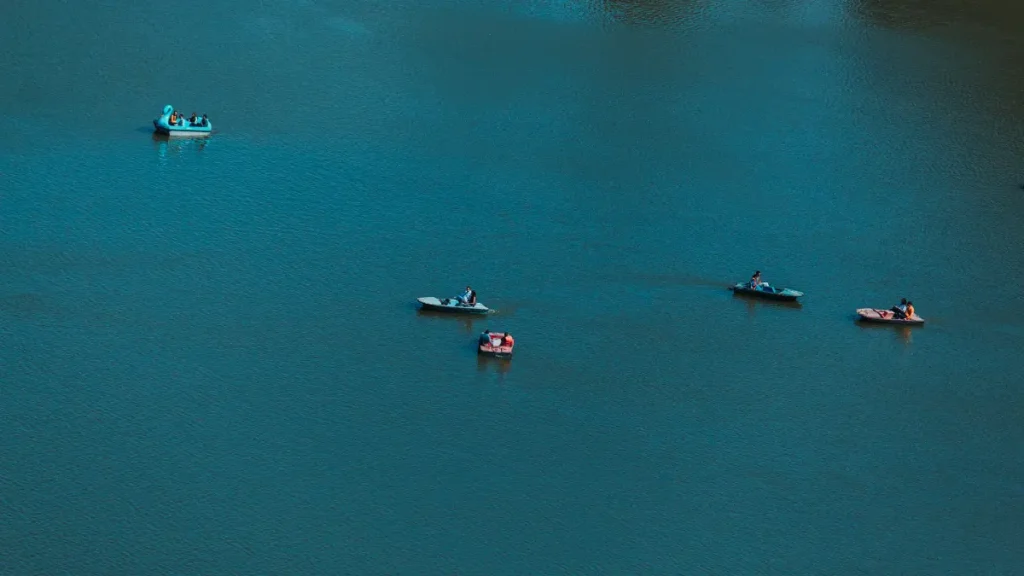 Nakki Lake is the centre of the town and the most sought-after tourist spot. It is a vast expanse of a lake, complete with a garden and a market nearby. The road encircling the lake is a hub for many tourist activities. Around the Nakki Lake premises, you'll be greeted by local vendors selling quirky bubble solutions, geometry and art supplies, flower crowns and more that you can buy as souvenirs. Inside the campus, there is a garden where you can relax. You'll see the lake surrounded by many vendors selling popcorn, aata balls, and a café when you go further inside. Boats float over the glistening water. You can engage in boating here in row boats, paddle boats and more. You can cover the vast expanse of the lake by boat and take in the beautiful scenery around, watch birds fly over you, and seagulls feed on the shores. You can also feed the many fishes of the lake here. The area offers a floating café over the lake where you can relish the delicacies.
The lake lights up at night, and the many colours floating over the water are serene. Boating here is open only until 06.00 P.M. Costs start from INR 50 and go up to INR 3000 depending upon the type of boat you choose. Boating here is one of the most sought-after things to do in Mount Abu.
2. Explore the Off-Beat Upper and Lower Kodra Lakes
The Upper and Lower Kodra lakes are a local-exclusive recluse where you can find peace. The lakes are unknown among tourists and are considered prettier and more serene than Nakki. As they're situated at a height greater than that of Nakki Lake, Upper and Lower Kodra Lakes are magnificent to be at during monsoons when you can see clouds engulfing the water as if they're swimming in them.
3. Rent a Bike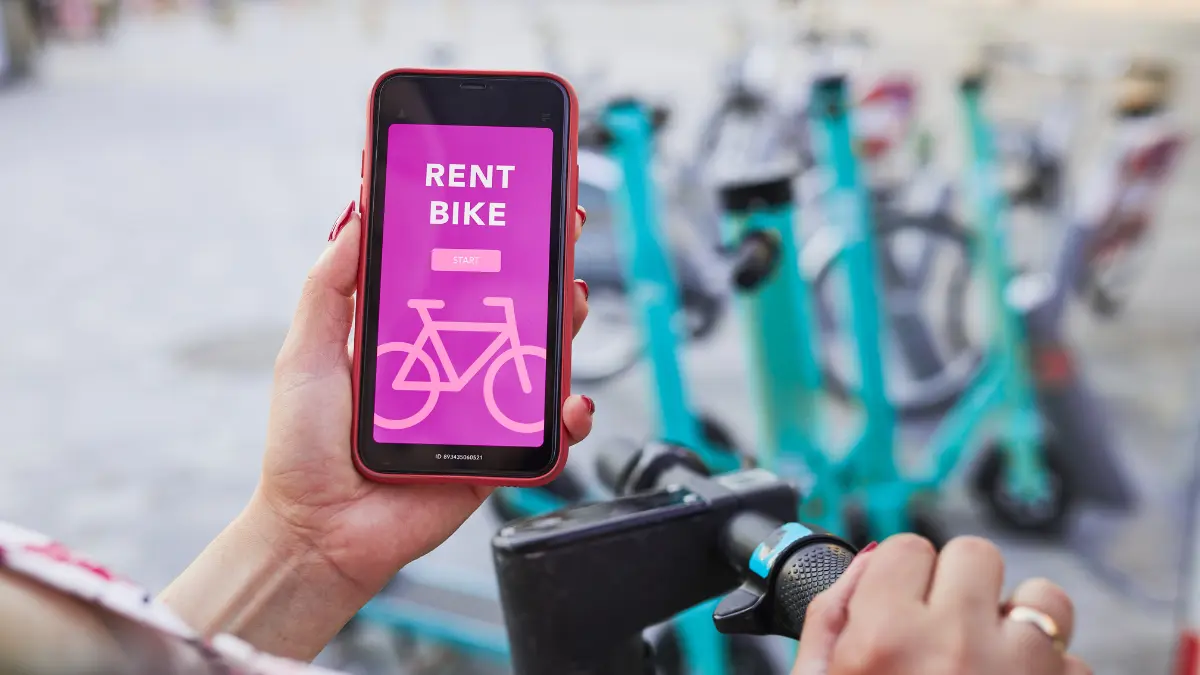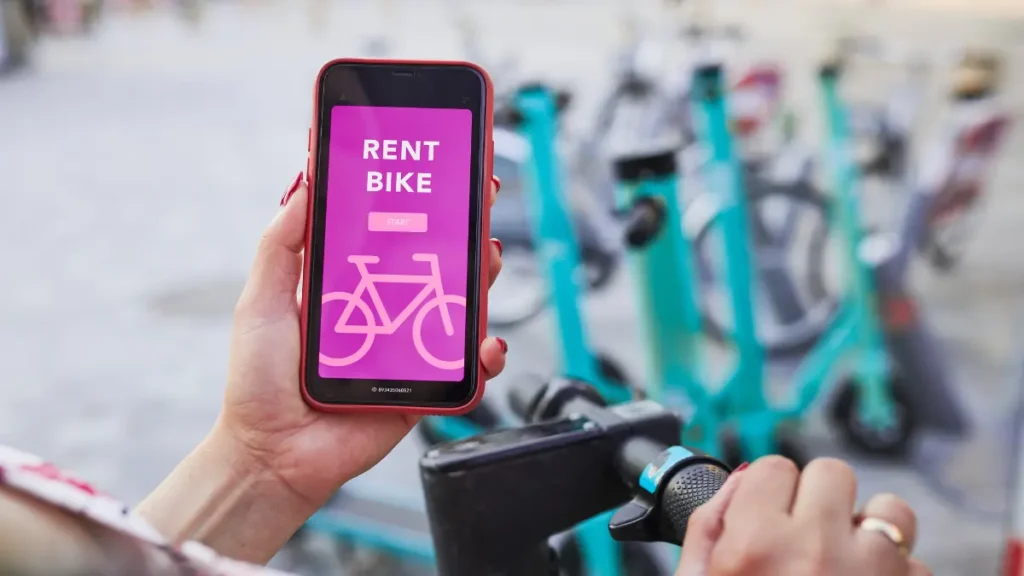 The transport in Abu is limited to buses and auto-rickshaws, which can be time-consuming or expensive. The best way to travel around the town is by renting a bike or a scooter. Many bike and scooter rentals around the town provide scooters on rent to tourists at minimal charges starting from INR 500. The prices go up depending on the type and model of vehicle you choose. You must provide your identity card, driving license, and some security amount that will be refunded when you return the bike. This way, you can easily travel around town at your own pace and without hassle.
4. Stay in a Static Caravan
Staying in a static caravan is one of the most exciting things to do in Mount Abu. The Topper's Corner is a boutique hotel that provides a static van for you to live in, starting at INR 7000 per night.
5. Photography at Mount Abu Wildlife Sanctuary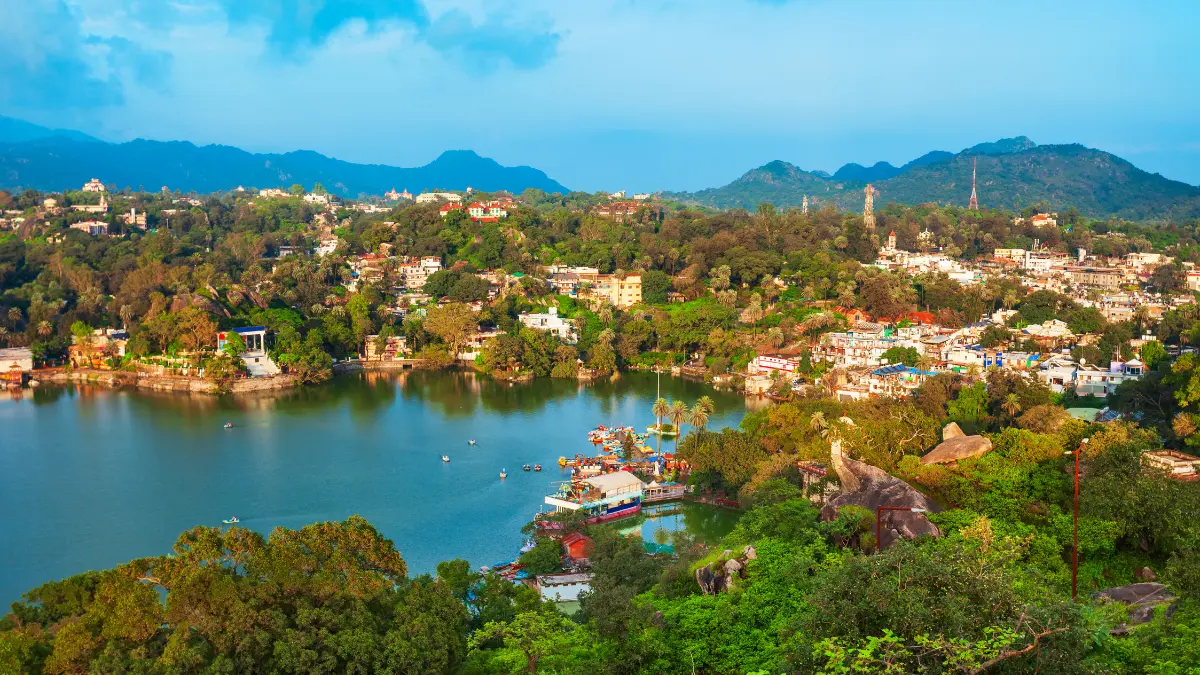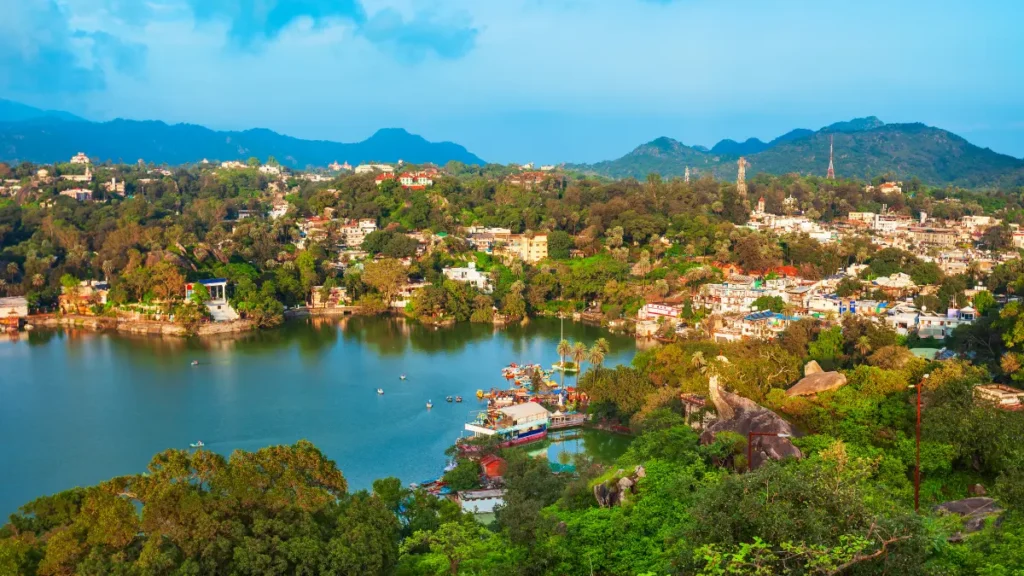 The Wildlife Sanctuary is home to many flora and fauna in this small town. Sambars, leopards, Asiatic Lions and more can be seen here. The sanctuary is open to visitors daily from 09.30 A.M. to 05.30 P.M. Recently, the local administration has also introduced a jeep safari from October 2023
6. Take in the Magnificent Terrains of Anadara from Honeymoon Point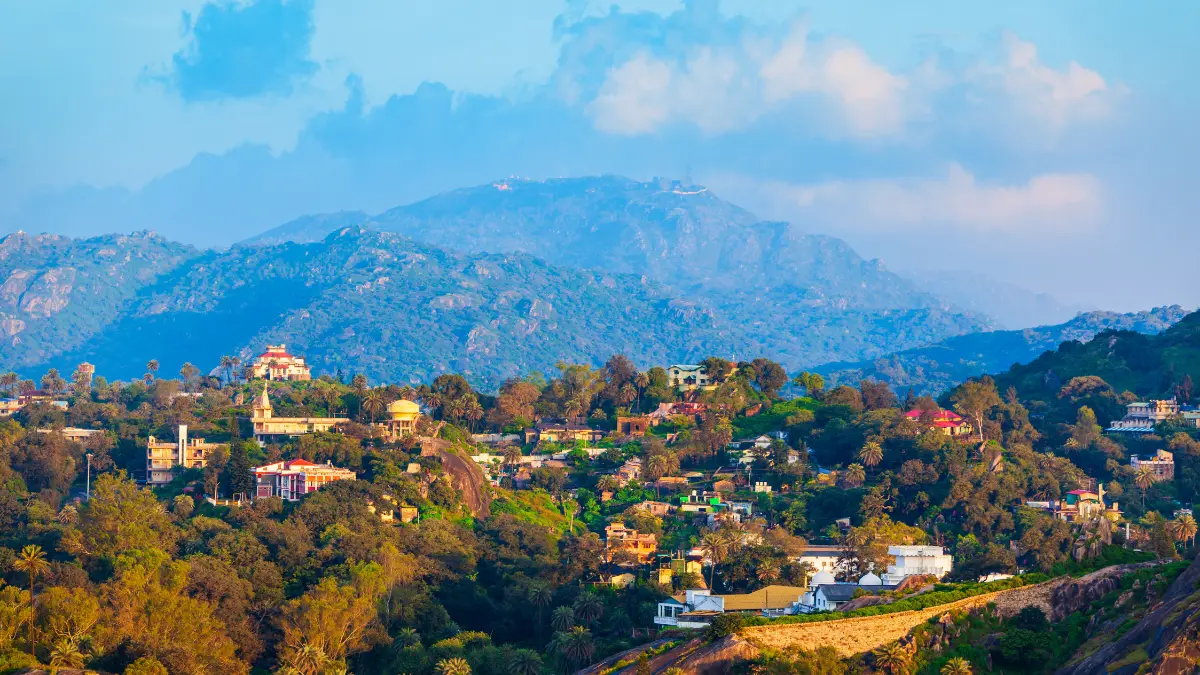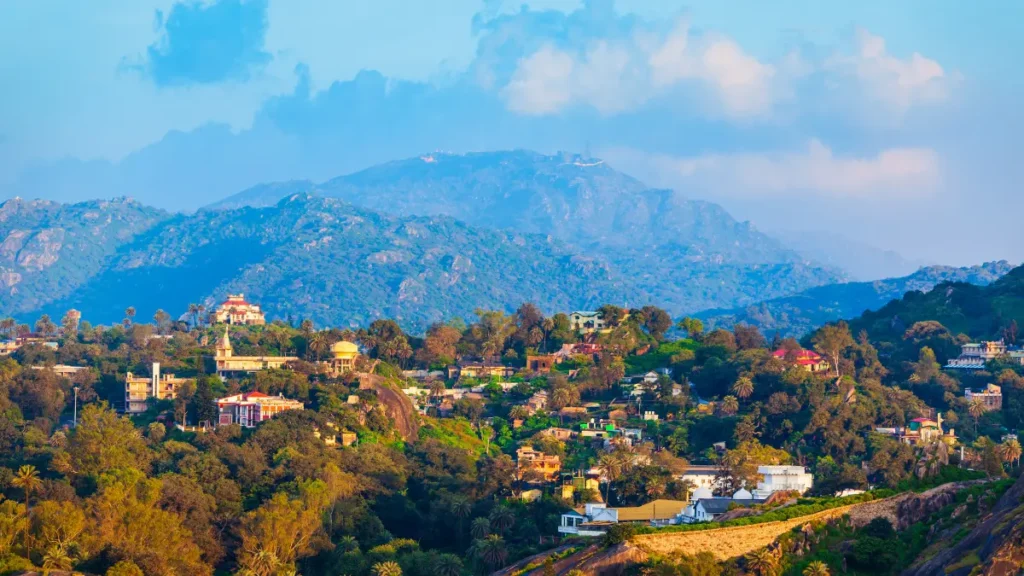 Honeymoon Point is a small viewpoint that gives splendid views of the neighbouring town of Anadara and its terrains laden with green fields. The place also has a small temple that you can visit. Sitting there and sipping tea during monsoons is one of the greatest things to do in Mount Abu
7. Trek to Gurushikhar – the Highest Point of Rajasthan
Guru Shikhar is a temple carved out on a mountain and is the highest point in Rajasthan. At the top, there is a huge bell that visitors can ring. The bell is at the peak, and you can see a deep moat when you look down. It is advised to be safe while travelling here.
You will have to trek to the main temple on foot. There is also a market for souvenirs like religious idols and handicraft items. After reaching the top, you must climb rocks to worship the temple. For the trek, bring a water bottle and put on some cosy sneakers.
8. Enjoy the Sunset at Sunset Point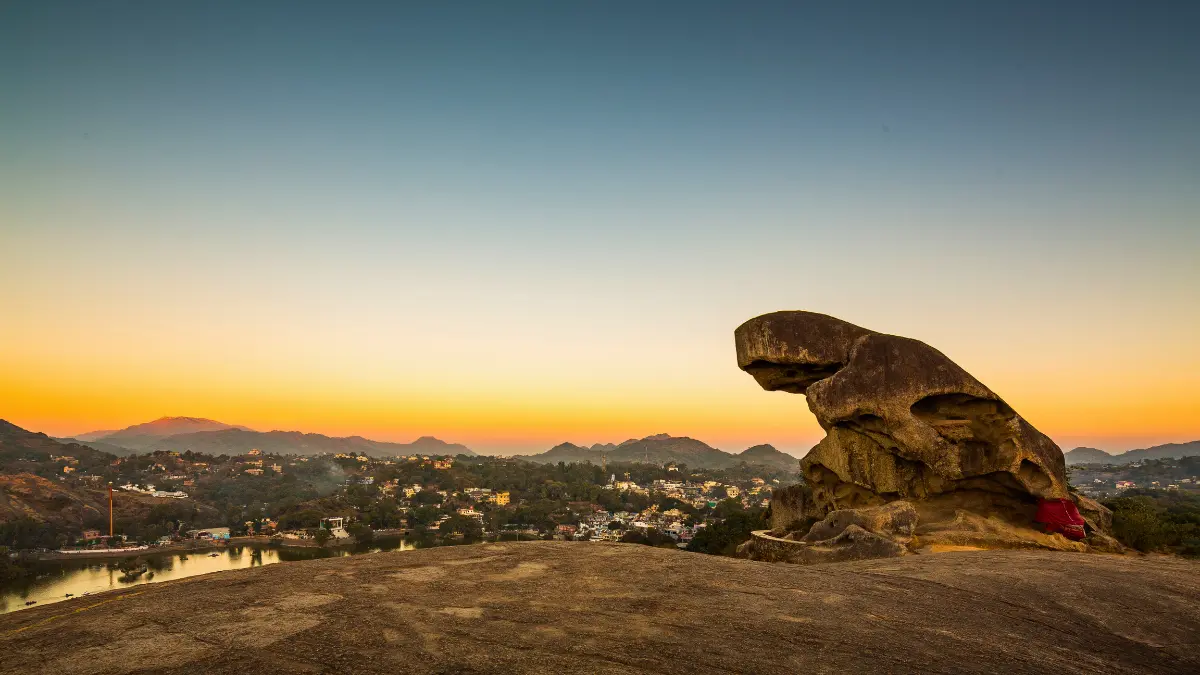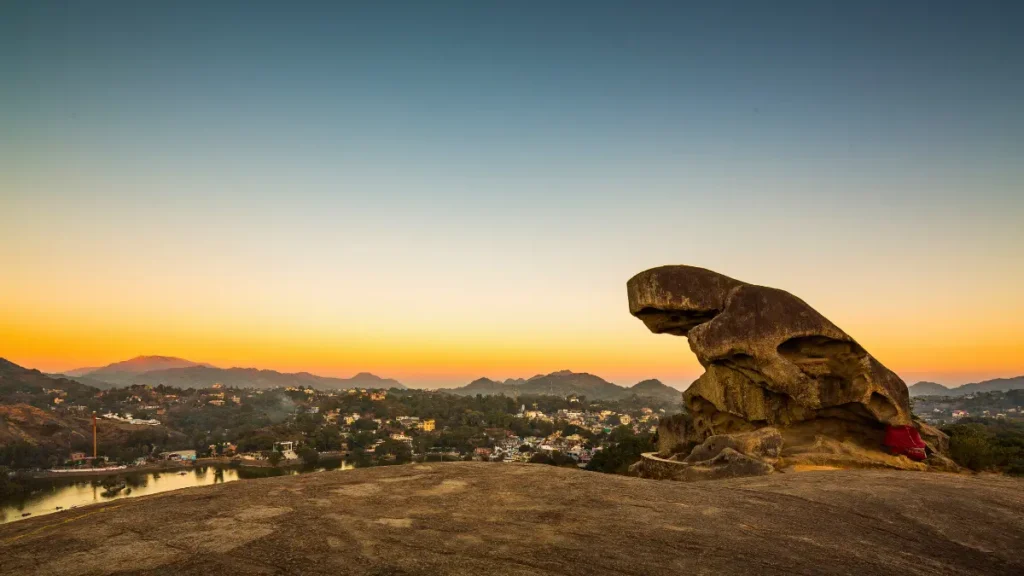 The Sunset Point is a beautiful hill situated at the corner of the town that provides the best sunset views you can imagine. The place is diverse in tourists, and you can find many with musical instruments playing and enjoying that you can join. The Sunset Point is one of the most coveted things to do in Mount Abu.
9. Trek the Bailey's Walk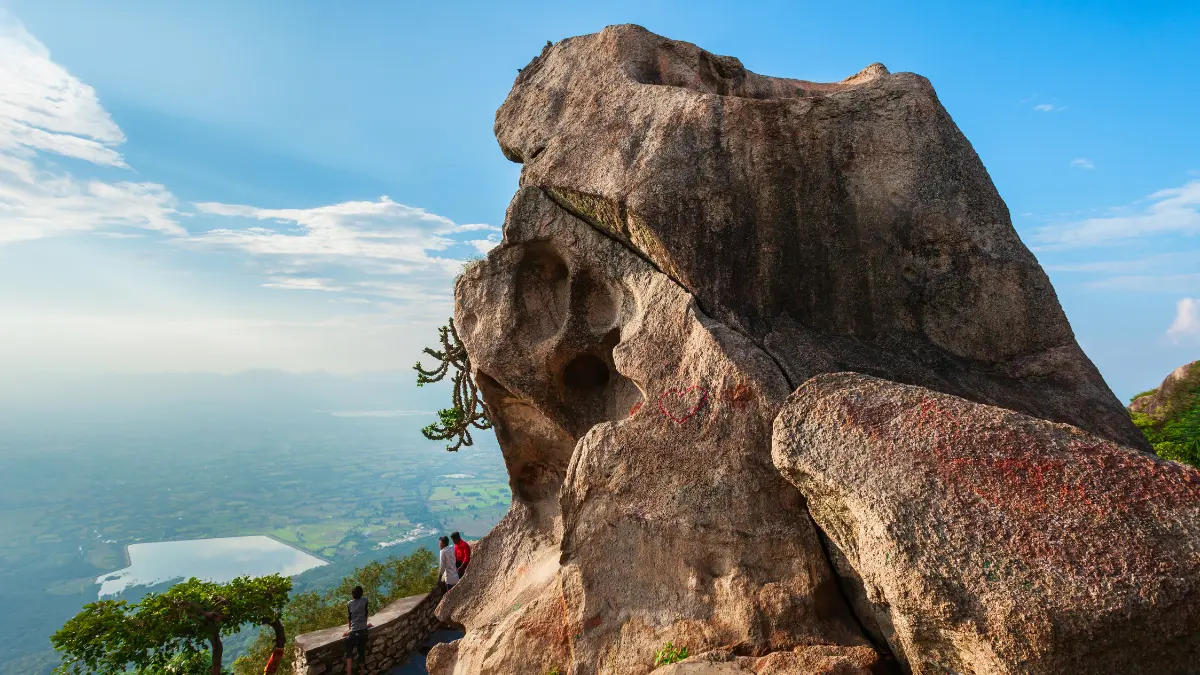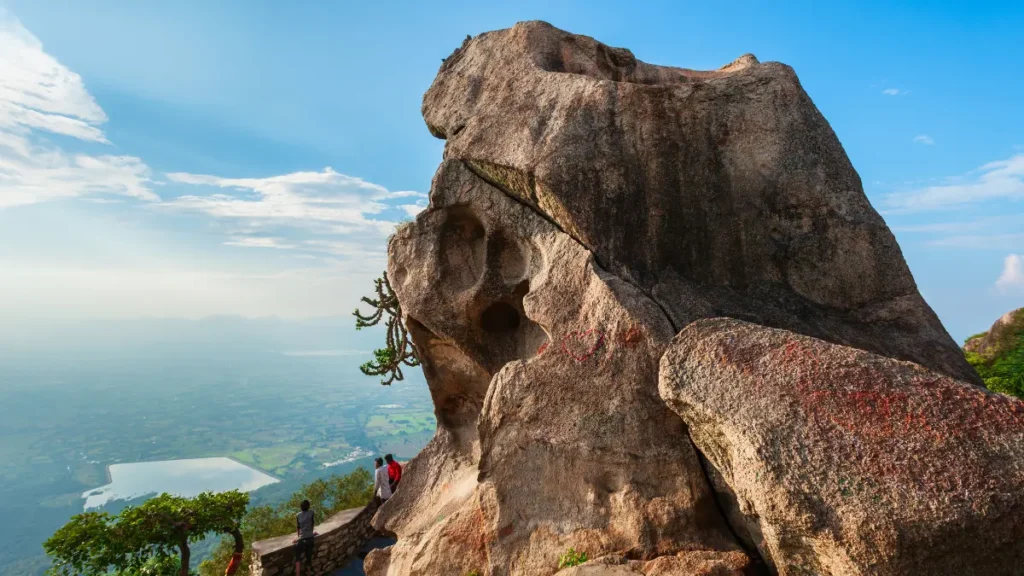 Bailey's Walk is the walking trail encircling Nakki Lake. It is a beautiful road that will lead you to the nooks and crevices of the town, and you can observe the eerie beauty of abandoned homes on your way. There is also a temple and a church on this path. Many attractions like Wonder Park and Toad Rock fall here as well. The Aghai Temple is a stop on the trail that you can visit by climbing over 50 stairs. The Walk displays the beautiful Aravalli region at its best.
10. Wonder Park
The Wonder Park is a small park built along Bailey's Walk that houses miniature versions of monuments like Jaipur's Hawa Mahal and a "selfie point" with a signboard.
11. Camp Peacefully at Achalgarh
Achalgarh is an area with a rich history. It is a secluded and lesser-known area that offers several things to do in Mount Abu, and camping is one of them. Camps and tents are available for rent here for you to live in. During peak seasons, you can find bonfires here as well. Various town hotels also provide camps for their guests to live in.
12. Have a Paintball Shootout at ThrillZone
ThrillZone is an adventure park in the hills of the Aravalli region where you can play paintball, zipline, or engage in other adventurous activities such as commando nets with your friends and family. They also offer rock climbing, ATV rides and archery for the adventure enthusiast in you! The prices range between INR 250 and 300 per activity, and a camping zone is also available with them if you wish to stay the night.
13. Admire the Ruins of the Achalgarh Fort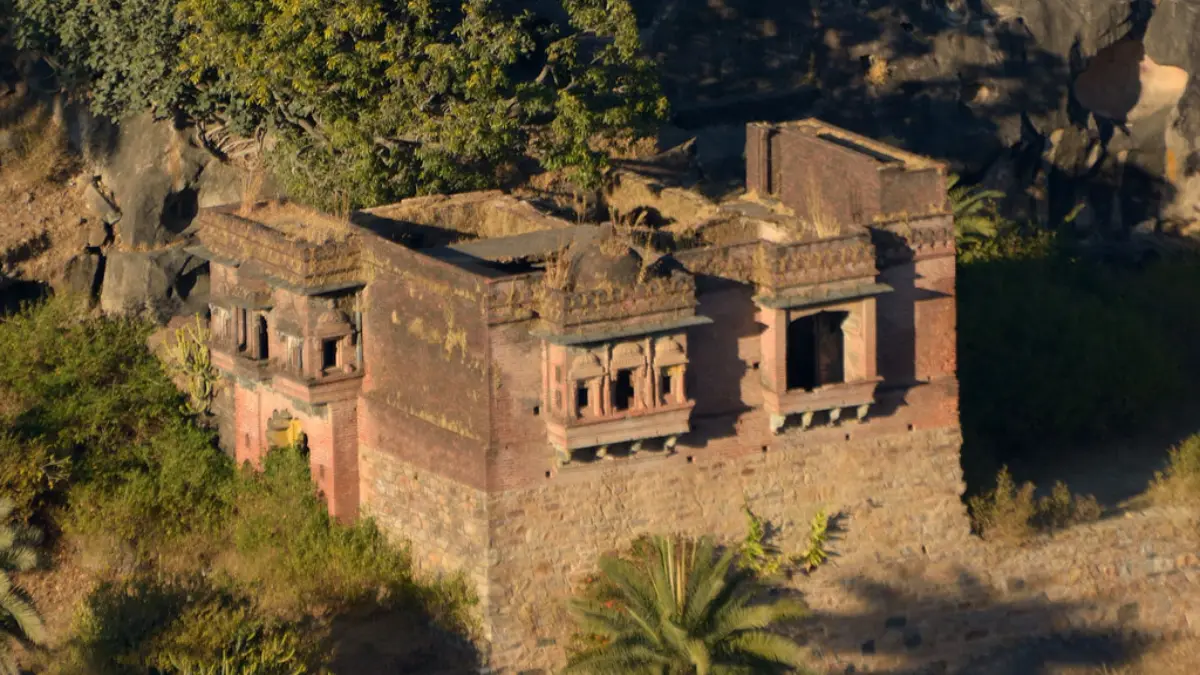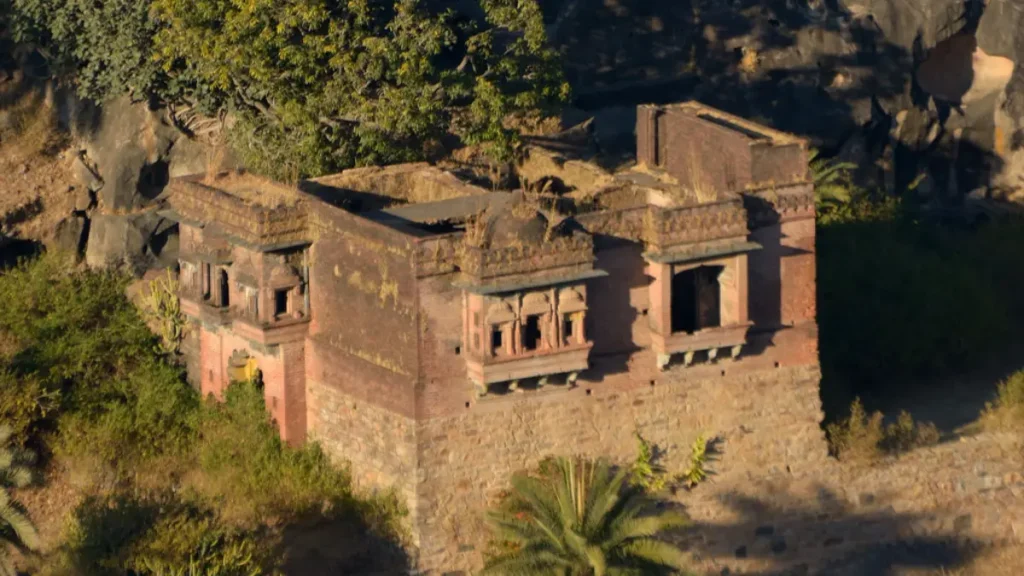 Achalgarh Fort is a historical fortress built by the Paramaras. The place's rich history will intrigue and transport you into ancient times. The sculpture of three buffalos here is a popular tourist destination. These remnants of time long gone are alluring to look at.
14. Trek to the Toad Rock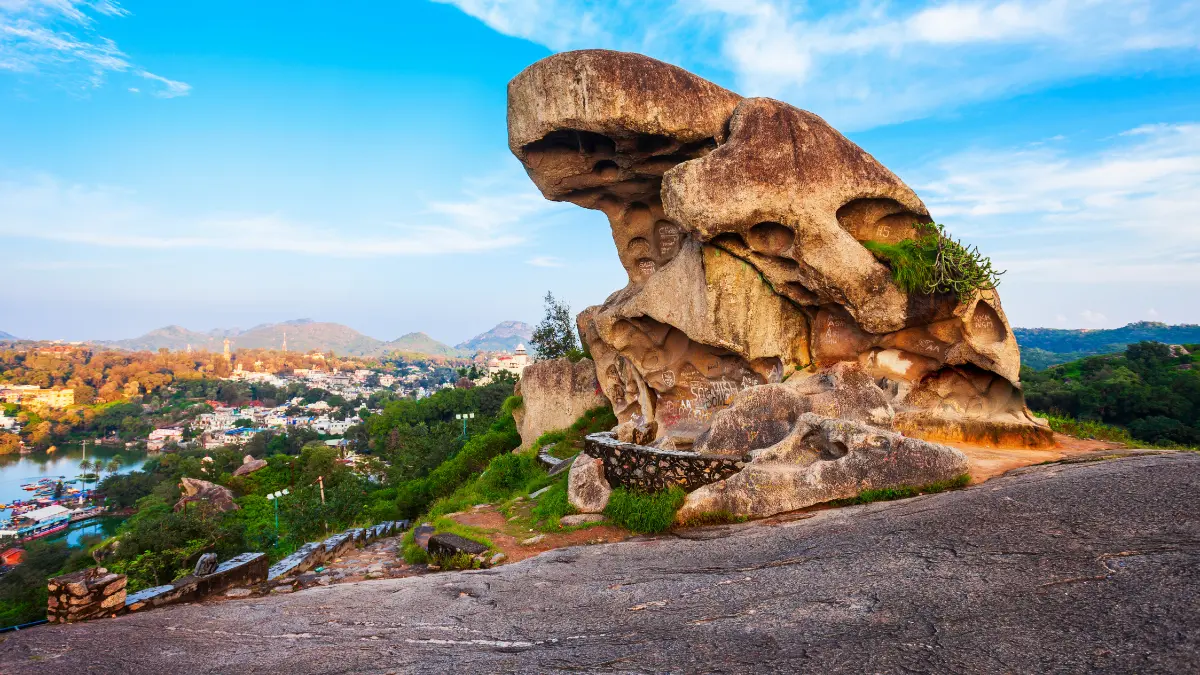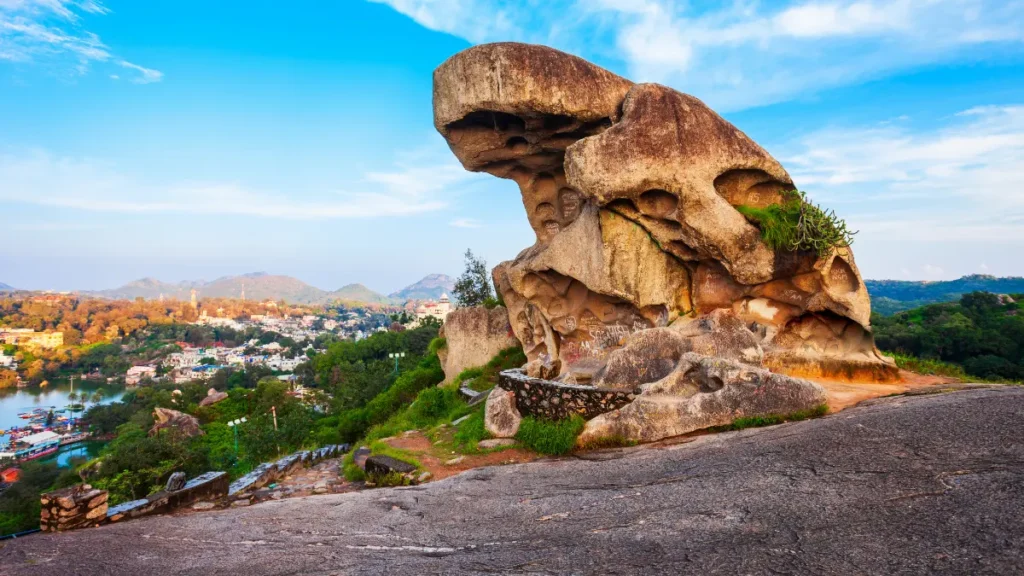 Toad Rock is a popular tourist attraction in this hilly town. The name derives itself from the shape of the rock that looks like a toad. Trekking to Toad Rock is one of the most popular activities among tourists.
15. Find peace at the Universal Peace Hall
The Universal Peace Hall is a meditative ground for those looking for peace. It is a part of the Brahmakumari and offers to teach meditation to those seeking peace or liberation from the material pleasures of life. They also have a beautiful garden with a wide range of flowers that you can marvel at. It was once home to the philosopher Rajneesh Osho.
16. Enjoy in the Winter Festival
The local administration organises a yearly winter festival in December-January that is 3 days long. It is a celebration of the Rajasthani culture, where many dance performances like kalbeliya and more are displayed for tourists. You can also try the Rajasthani cuisine here. It is one of the best things to do in Mount Abu in December.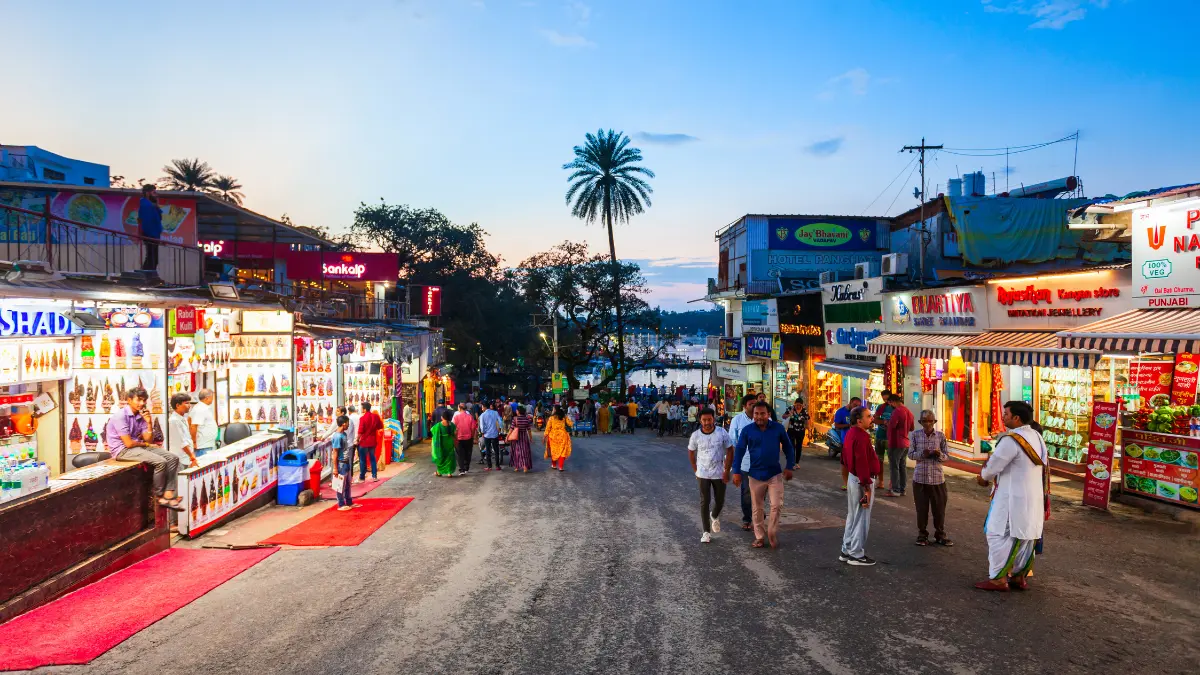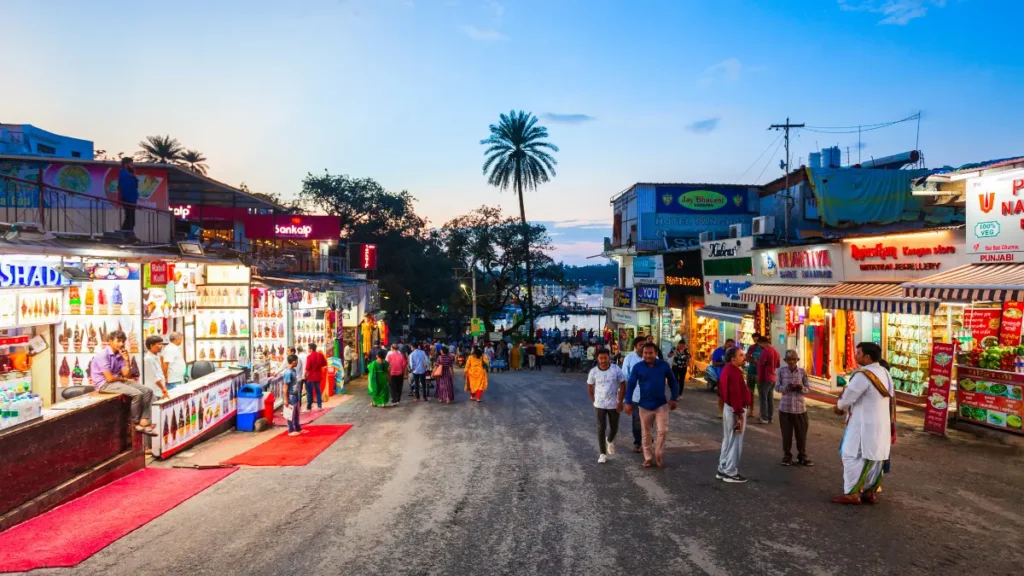 17. Shop Your Heart Out at Tibetan Market
The Tibetan Market here is open year-round and provides the best clothes and accessories at affordable rates. It is only a short walk from Nakki Lake, and you can also find other markets nearby. You can buy sweaters and sweatshirts from here during winter that are extremely comfy, warm, and fashionable at throat-slashing prices.
18. Have Lip-Smacking Bhuttas
Every nook and crevice of Mount Abu serves bhuttas – roasted corn with spices sprinkled all over it. They are made traditionally on primus ovens and are extremely juicy and irresistible to bite in.
19. Marvel at the Intricate Architecture of the Dilwara Temples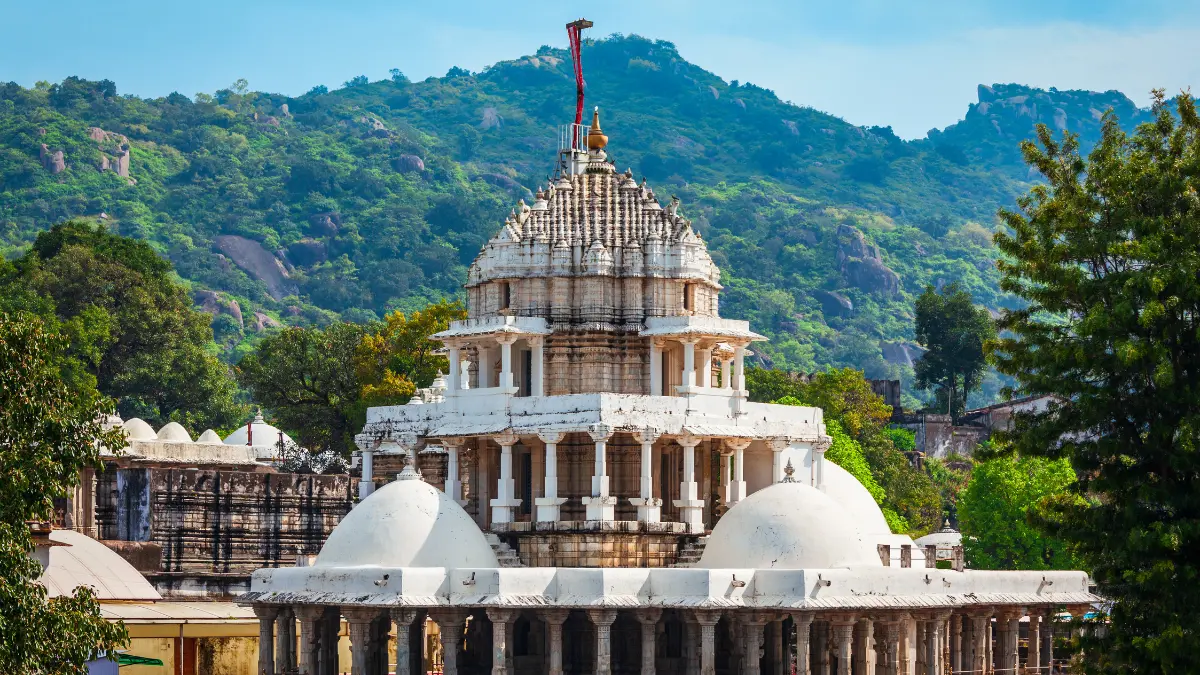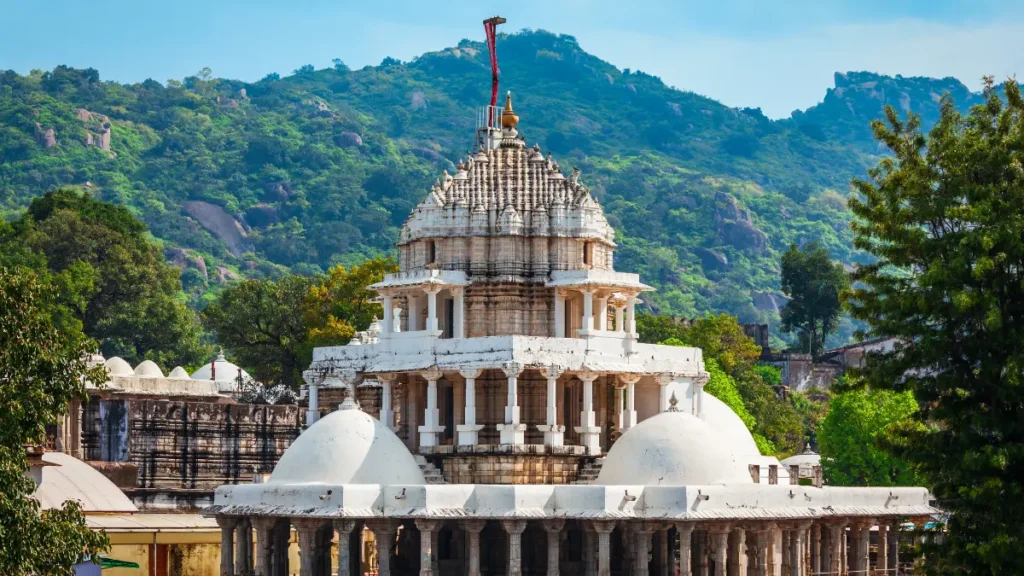 The Dilwara Temples are Jain temples carved out of white marble entirely by hand! They exemplify beautiful sculpting and architecture, standing among the Aravalli Hills since the 16th century. You will find intricate carvings on every corner, wall and pillar of this group of five Shwetambar Jain temples. There is also a market outside the temple premises where you can shop for accessories.
20. Feed the Fish at Trevor's Tank
Trevor's Tank is another lake here adjoined by a temple. The lake has many goldfish, other fishes, and crocodiles to marvel at. You can feed the fish here. It is a lesser-known place secluded within the hills that will provide peace and calm.
21. Spook Yourself at the Horror House!
The lanes of the Nakki Lake Market have a horror house that you can visit for some adrenaline rush. The experience will give you 10-15 minutes of absolute fun
22. Have Fun at the 7D/9D Cinema and Game Zone
Right below the Horror House is an arcade gaming centre where you can play various digital and arcade games with your friends and family. The place also houses a photobooth for shooting photos and a fish tank full of little fishes to give your feet some fish spa. 7D and 9D cinema are also available for you to enjoy.
23. Try the Famous "Softy"
'Softy' has been a part of the culture of Mount Abu for long. It is a soft-serve ice cream with various flavours and can be found everywhere throughout the town. The most popular place for having the softy is the Nakki Lake Market Lane, where The Chocolate Room serves. Having a softy while walking around the lake is one of the most romantic things to do in Mount Abu.
24. Whoop it Up at JOJI Bar, Restaurant and Game Zone
JOJI is a newly opened place that serves drinks, food, and exciting games on your table or off the table! It is an arcade gaming zone next to The Chocolate Room, where you can play around while downing a few beers.
25. Behold the Statues at Lucky's Celebrity Wax Museum
Lucky's Celebrity Wax Museum is a retro-style museum that displays many sculptures of celebrities purely made out of wax. The sculptures of Mahatma Gandhi, Harry Potter, and Johnny Depp from Pirates of the Caribbean are extremely popular. The Museum also has a Horror House, 9D Cinema, Miniature World, and Mirror Maze. Tickets to all of these activities total INR 750 per person. If you wish to traverse the Museum only, the entry fee is NR 200.
26. Check Out and Buy Handicrafts at the One-of-a-Kind Chacha Museum
Chacha Museum is one of the oldest museums that display many handicraft items like home décor and cutlery. Not only can you gaze at them, but you can also buy them! All the items on display at the Museum are for sale! The designs are intricate and exquisite; you can purchase them as souvenirs.
27. Trek to Gomukh
Gomukh is a temple that you have to trek to. It is a moderate trek. The trek is beautifully laden with 2,000 stone steps, and the views of the hills are amazing on the path. A tower at the start of the trek gives off mesmerising views of the valley. On the way, there is a small kund that you can take a bath in. When you reach the temple, engulf yourself in the peace and meditate there.
28. Go Food Hopping!
The streets of the hill station offer delicious food for everyone to devour. Many options exist, from local stalls to food franchises like Domino's and Café Coffee Day. The momos here are delectable, and you should never miss out on Sankalp's dosa and Honest's thalis. Trying out food here is one of the most amazing things to do in Mount Abu.
29. Hold the Fluff at Angora Rabbits Farm
The Angora Rabbits Farm is a small farm where these exotic rabbits are bred and kept. You can visit here to see the lush greenery and hold the fluffy white in your hands. You can also handmade Angora wool products like shawls from here.
30. Hike to the Statue of Christ the Redeemer
There is a smaller version of Christ the Redeemer statue on the edge of the hill station. It is an easy trek near Sunset Point, and you can go here to take in the valley's beauty and the surrounding Aravalli Hills.
How to Reach Mount Abu
The hill station is well-connected by a road to Aburoad. You can take a train to Aburoad Railway Station, from where you can take a bus or a jeep from the station. The nearest airport to Mount Abu is Udaipur Airport.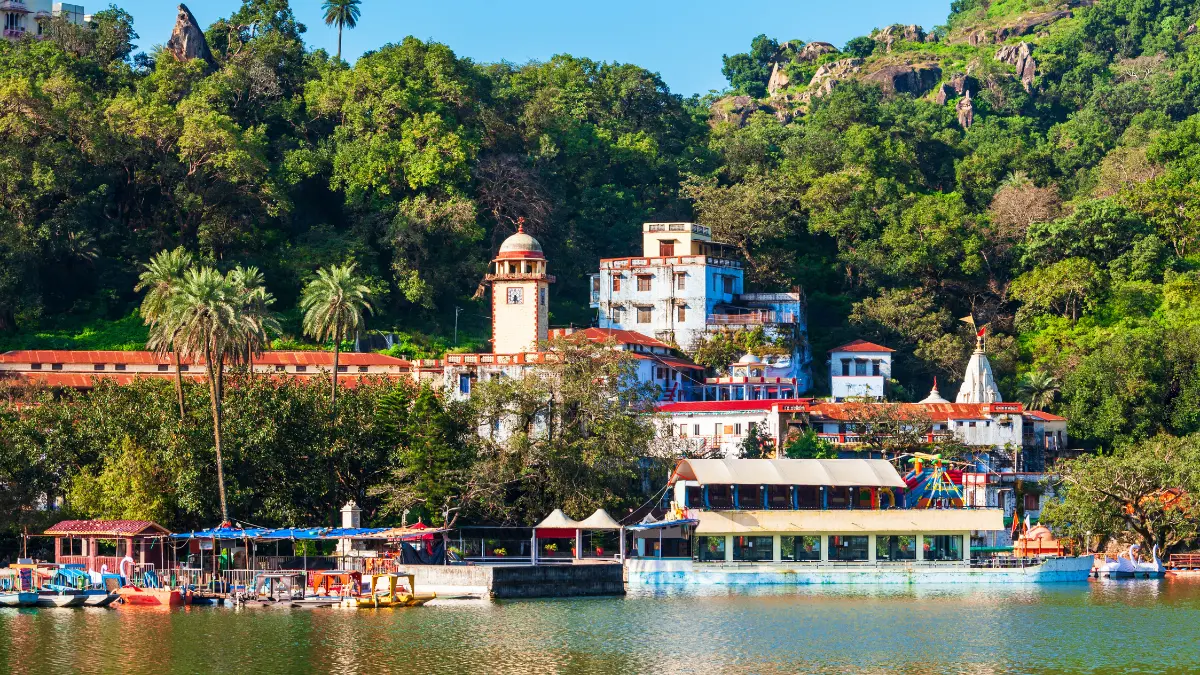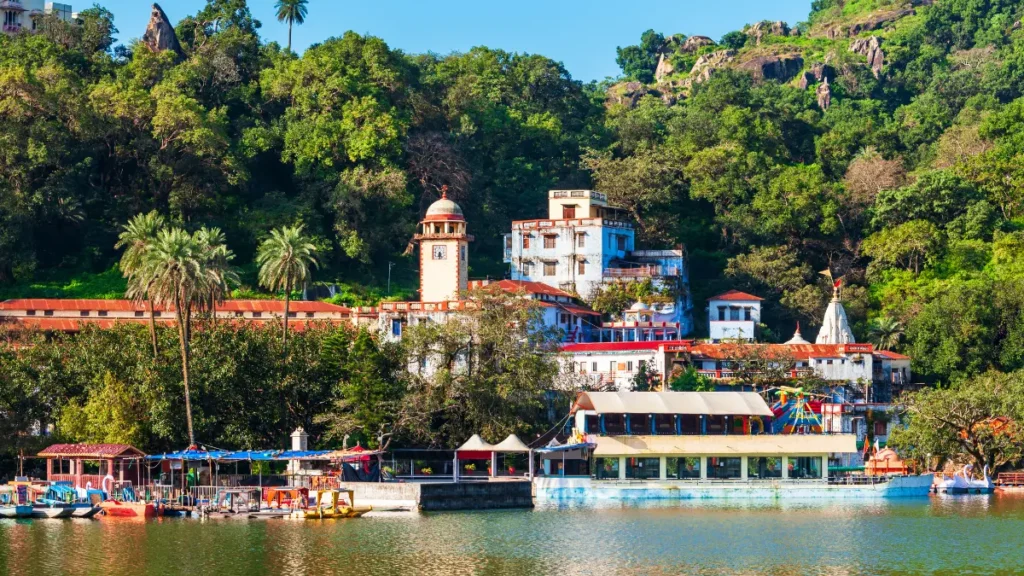 Best Time to Visit Mount Abu
The weather in Mount Abu is pleasant most of the year except for late December and early January when Nakki Lake starts freezing. The best time to visit is during summer and monsoon from April to September. It is advised not to go over weekends as the place gets extremely crowded.
Conclusion
Mount Abu is a quaint hill station and a mix of many cultures you can experience all at once on a trip here. Even though it is a small town, there are many things to do in Mount Abu. You can trek, camp, engage in adventure sports and more. It is a secluded place with many off-beat attractions to check out. So what are you waiting for? Pack your bags and leave for this pretty town right away!