Rewalsar Lake: Islands of Floating Reed
Rewalsar Lake, also known as Tso Pema, has its special place among many beautiful lakes, which increases the pride of Himachal Pradesh. Surrounded by thick trees and high mountains, the Rivalsar Lake is a centre of attraction of natural beauty. It is 1350 metres above sea level and 26 km from the Mandi.
How to reach Rewalsar Lake  
To reach Rewalsar from Mandi, one can travel by local bus and taxi. Mandi is very well connected to the rest of Himachal Pradesh by bus and taxi. Mandi is 4 hours away from Chandigarh. Buses and taxis travelling from Delhi / Chandigarh usually stop at Mandi.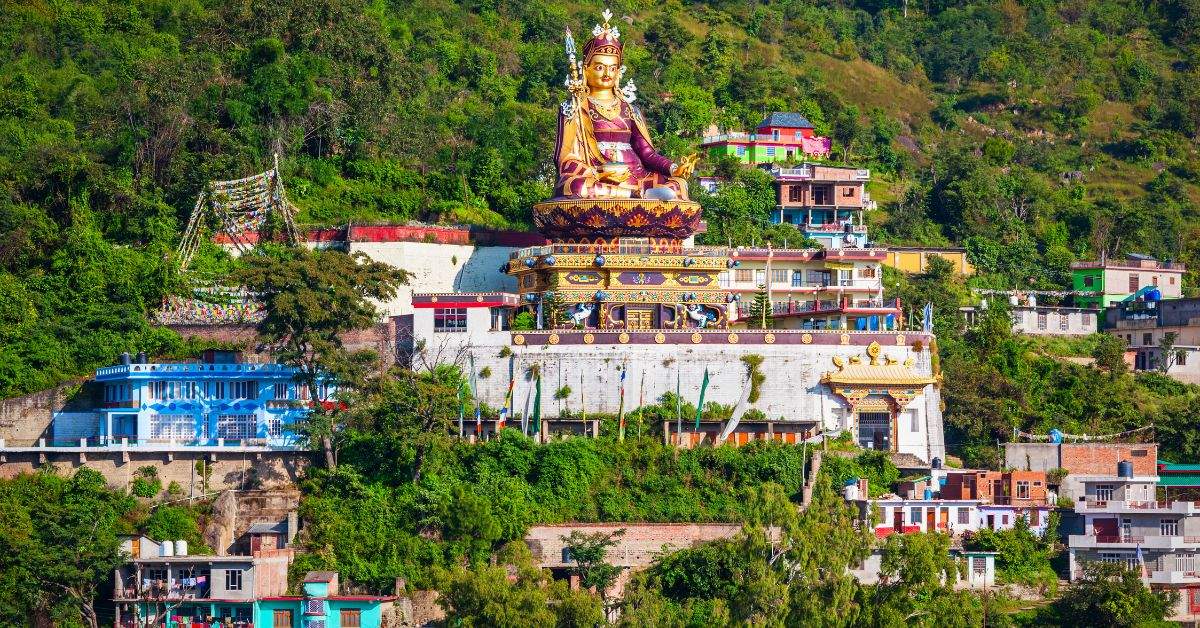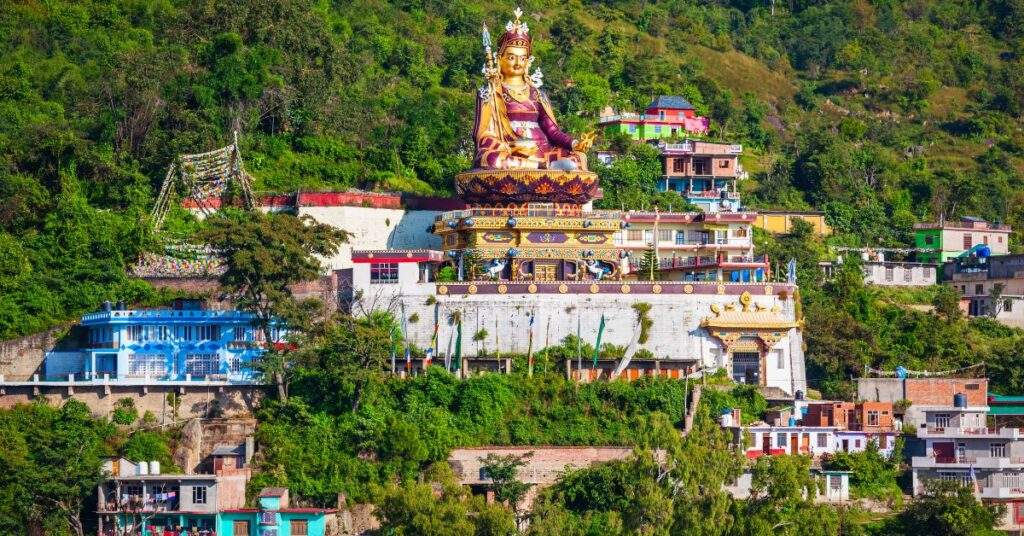 Rewalsar Bodh Dharma
The banks of the lake are revered sites of various religions. The followers of this Bodh Dharma live primarily. Rewalsar Bodh Dharma is considered a place of worship for Guru Padmasambhava. Children of the Bodh faith get an education in Monastero here and are also seen doing puja. The Shishu Mela is celebrated every year on the birthday of Guru Padmasambhava.
View of Rewalser from the memorial statue of Guru Padmasambhava
In April 2012, a memorial statue of Guru Padmasambhava was inaugurated by 14 Dalai Lamas. There is also a temple of Lord Krishna, Shiva, and Lomesh Rishi on the banks of Lake Rewalser. Lomesh Rishi is said to have meditated on Lord Shiva in Rewalser. Apart from this, there is also a Guru Govind Singh here. It is said that Guru Govind Horn spent some time in the serene atmosphere of Rewalser Lake in 1738 during the Mughal Empire. King Jogendra built Gurdwara.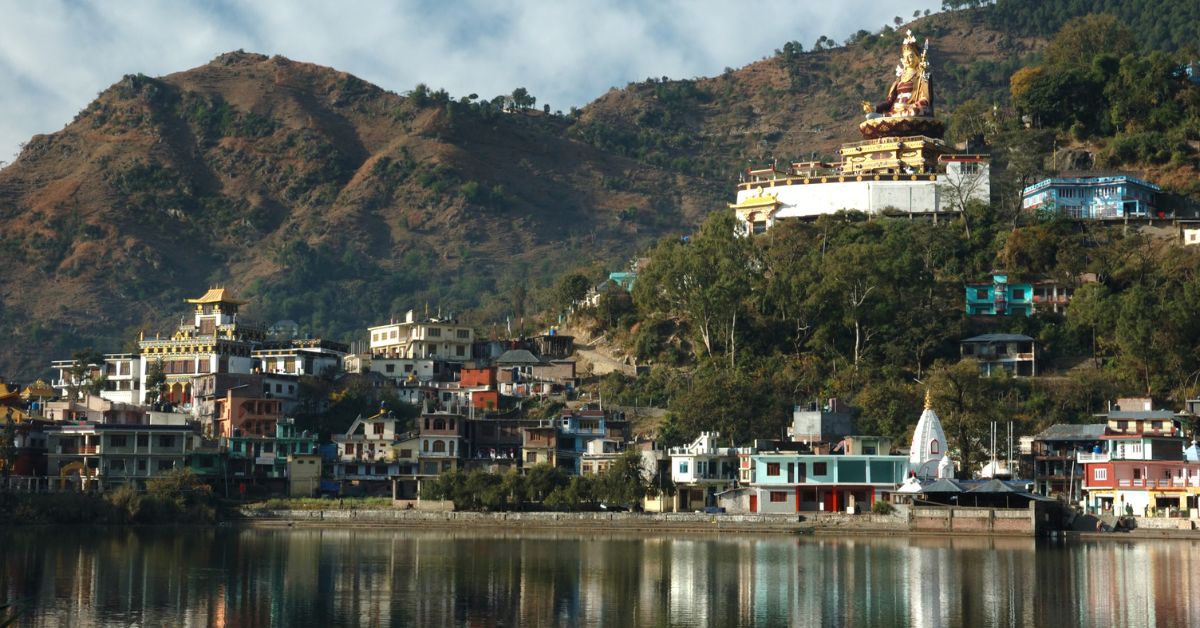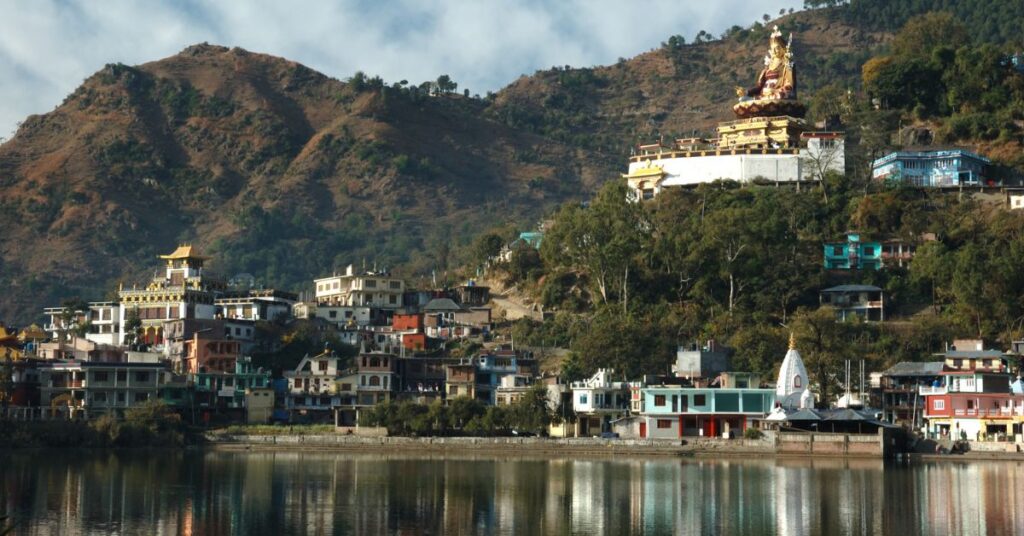 The Tri-Sangam at Rivalsar
There is a large number of fish in Rewalser Lake. Not only the Rivalsar pilgrimage site, but the sight of tourism is complete. There is a confluence of three religions in Rivalsar. Hence, it is also called Tri Sangam. The Government Forest Department has also built a small birdhouse here. In which deer, bears, and birds with colourful feathers can be seen.
There are also seven small lakes in Rewalsar. These lakes are named after the Pandavas of Mahabharata. It is said that the Pandavas came during the exile.
Naina Devi Temple
Naina Devi is 10 kilometers away from Rewalsar. The mountain's peak is where this temple is located. This temple is mentioned in numerous mythical tales. It's said that this is where Devi Sati's eyes were drawn. And for this reason, Naina Devi's temple was erected here. Many worshippers go great distances to visit this sacred sanctuary. A large number of deodar trees are found around this temple. Being situated at a height, this realistic view of the place looks very picturesque. There is also a P.W.D. guest house near Naina Devi temple.
Naina Devi has another lake known as Kunt Bhayo. It is said that Arjuna built this lake to quench the thirst of Mother Kunti. This area also has six other lakes locally known as "Sir". Most of the water from these lakes is collected during rainy days.