Do you wish to locate hidden gems in Sikkim? You've come to the right place! Zuluk is the perfect hidden gem in Sikkim and is the best place to travel to if you're looking for some peace away from the tourist crowd. In this blog, we'll explore some of the best places to visit when you're in Zuluk, things to do, and permits you need to get to this amazing place.
Zuluk: Of the Sikkim Silk Route
Zuluk, or Dzuluk, is a tiny village next to a winding road in East Sikkim. It is situated at around 10,100 feet on the rough terrain of the lower Himalayas. It is an unusual and comparatively new travel destination in East Sikkim.
This season, all you need to do to soak in the breathtaking vistas of Sikkim and other areas is go on a sightseeing excursion to Zuluk. Due to its captivating nature, the trip draws tourists from all over the world.
Zuluk, on the "Old Silk Route," has been an important hub since antiquity and has managed to preserve a sizable portion of Sikkim's historical and cultural heritage. It has become more popular recently as a destination for daring travellers seeking to experience nature's extremes in one of its most seductive forms.
A few miles away at Zuluk is an Indian troop facility that has served as a transit camp for troop movements towards the Chinese border. It is the first settlement on the whole Silk Route circuit to provide lodging options for visitors staying at homes.
Places to Visit When You're in Zuluk
Although a small town, Zuluk and the surrounding areas are full of opportunities to explore Sikkim at its best, there are many sightseeing places near Zuluk to discover.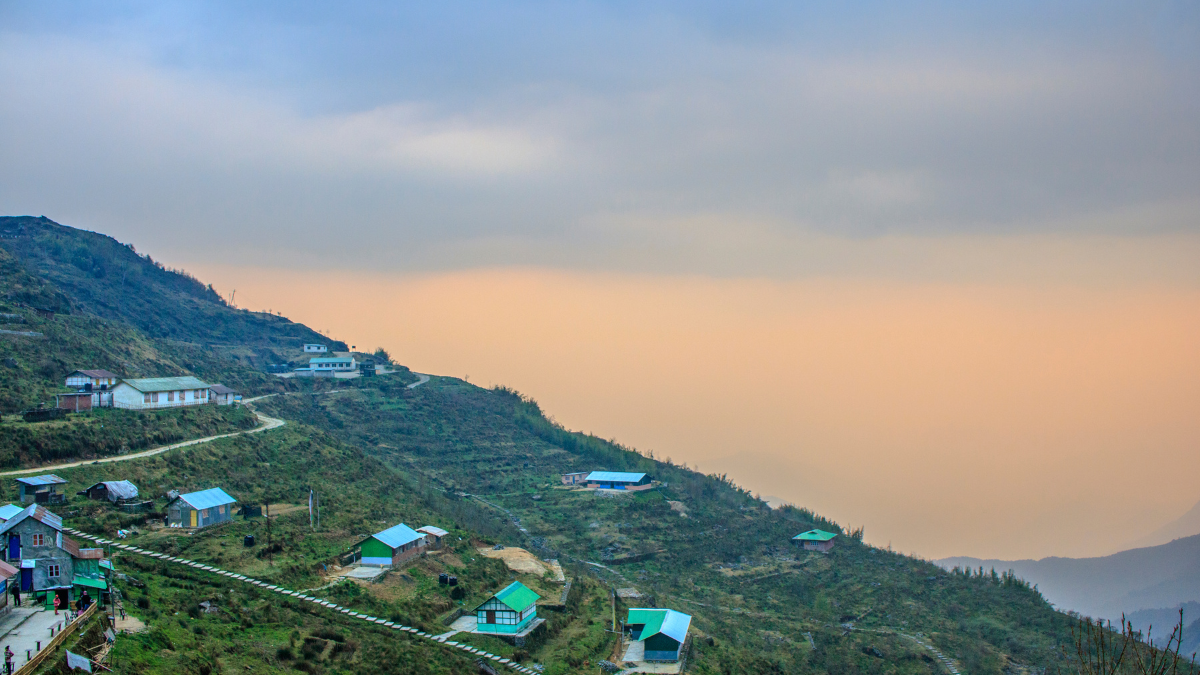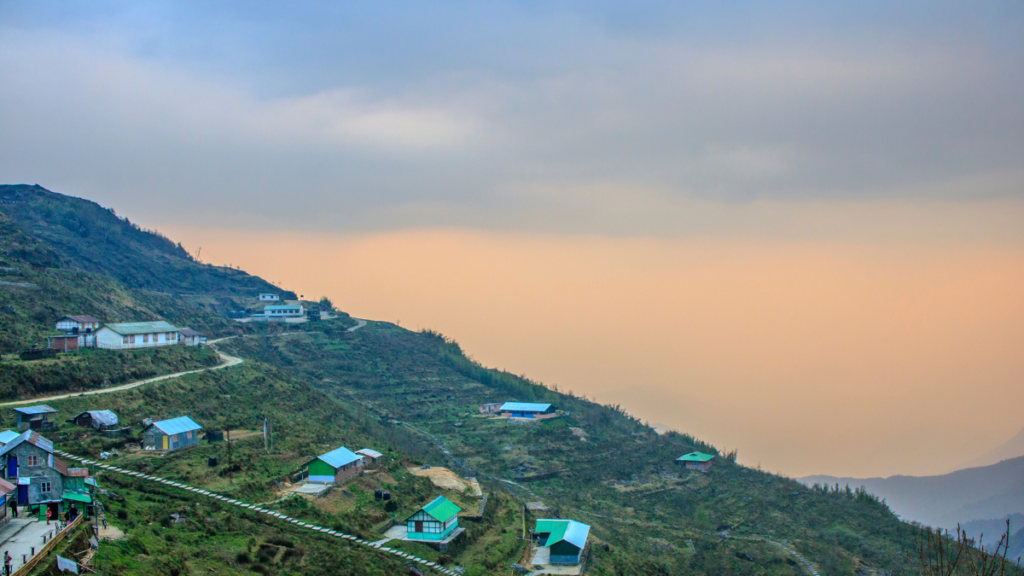 Thambi View Point – For the Best View
Your car will start ascending high mountains when it gets to Zuluk. The famed Zig Zag Street winds through a few dozen bends and twists before arriving at Thambi Viewpoint, 14 kilometres away. At dawn, the breathtaking view is provided by its 11,200-foot height. From here, one can view the Kanchenjunga and the entire eastern Himalayas. You will be encircled by dense, pristine forests here, uncharted territory free of contemporary influences. Spend some time here also seeing a variety of colourful avian species, such as the Himalayan Monal or Satyr Tragopan. Another option is to take a stroll and locate the original silk course. There are still several places on the stone-cleared roadway that need to be fixed.
Nathang Valley: View the Mount Khangchendzonga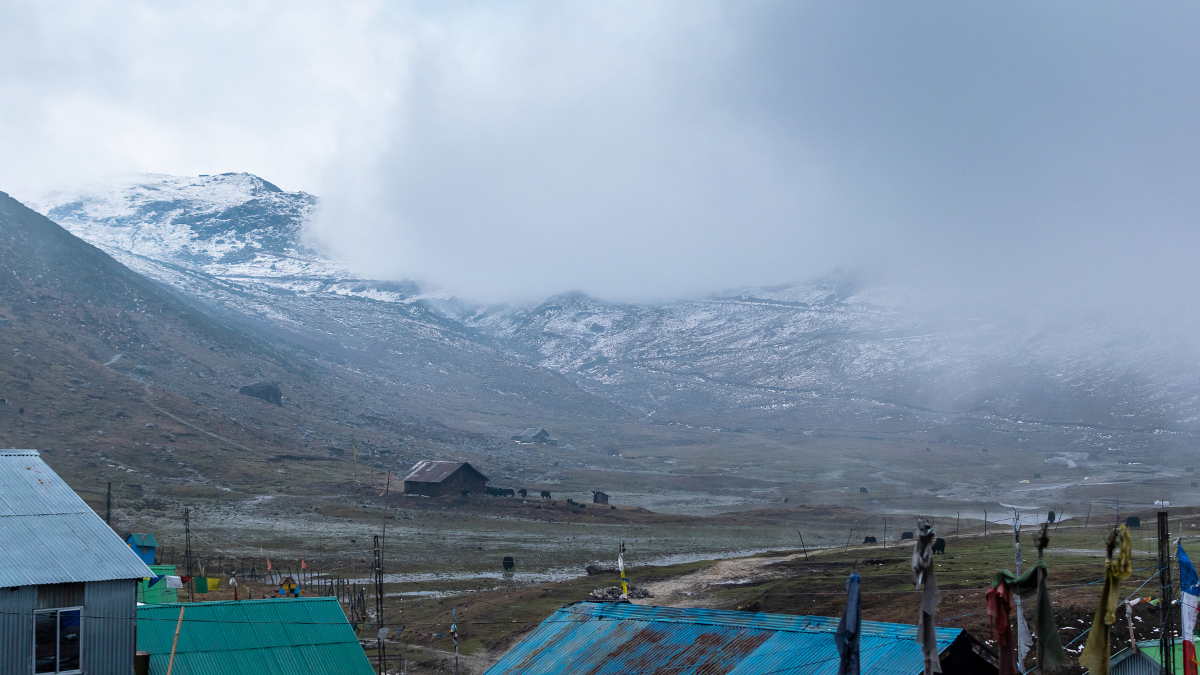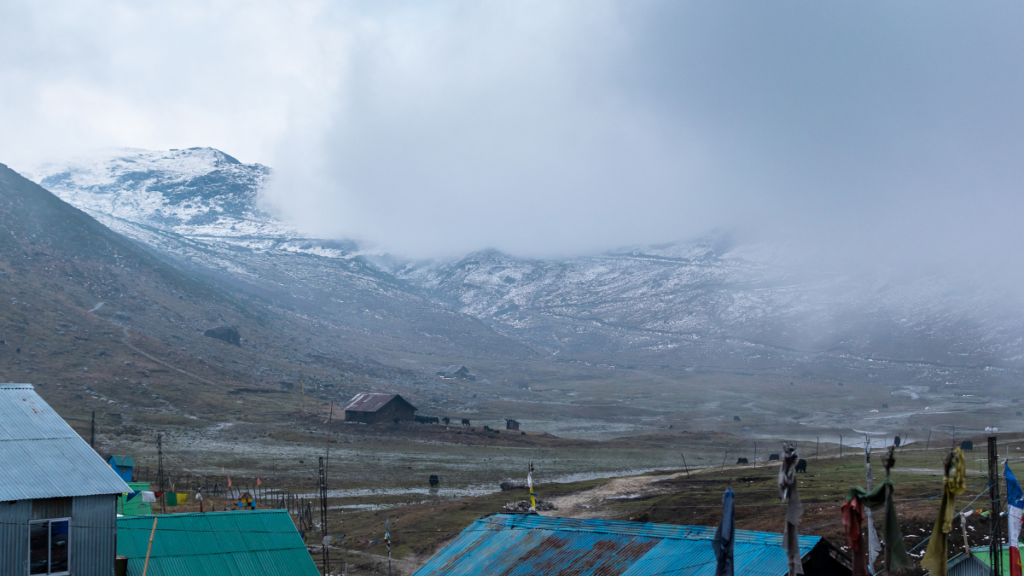 The Nathang Valley, also known as Gnathang Valley, is frequently called the "Ladakh of East India." Standing at 4,115 metres above sea level, Nathang Valley is one of the most breathtaking places on the Old Silk Road. There are no adequate words to describe the amazing views of Mt. Khangchendzonga that Gnathang Valley offers. The peak is encircled on all sides by snow-capped slopes and rugged terrain. The distance between Mt. Kanchenjunga and Nathang Valley is sufficient to toss stones. Witnessing the full Eastern Himalayan range at dawn from Nathang Valley is an experience of a lifetime. The Chinese Watch Towers are also visible with the unaided eye.
Baba Harbhajan Singh Temple: A Unique Temple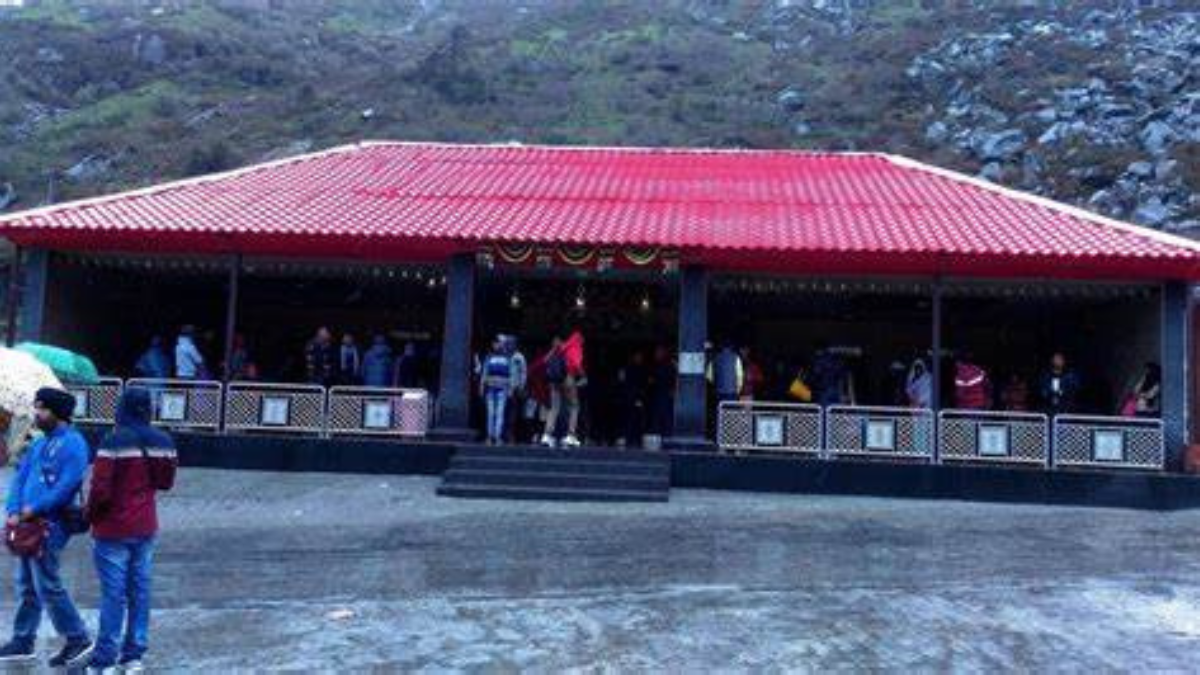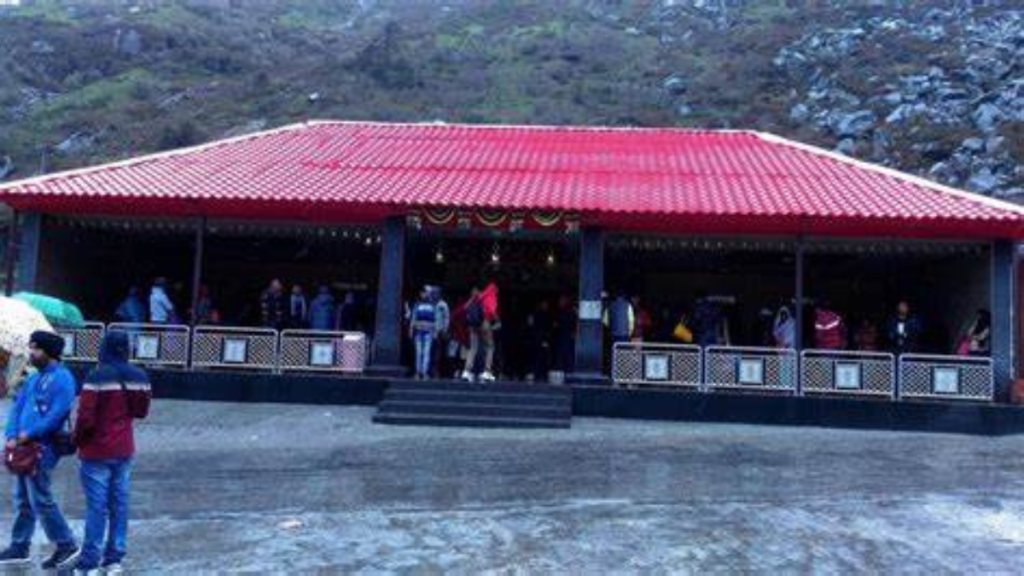 In honour of Harbhajan Singh, an Indian Army soldier stationed at Nathula during the 1968 Indo-China War who perished by drowning in a glacier, Baba's shrine was constructed.
A few days after going missing while on border patrol, he is said to have visited his colleagues in dreams, when he provided them directions on where to find his remains and expressed his desire for a Samadhi to be built in his honour. Even after his death, Harbhajan Singh continued to appear in their dreams, alerting the team to upcoming attacks at least three days in advance. Even the Chinese accorded him particular respect by setting aside a special chair for the flag-raising ceremony between India and China.
Tukla Valley: A Lesser-Known Valley of Zuluk
Tukla Valley (east Sikkim) is another important and breathtakingly beautiful off-the-beaten-path tourism site in Sikkim and Zuluk. From Tukla Valley, one can see the Tibetan highlands, Mount Kanchenjunga, and the Himalayas in breathtaking detail. At 3,850 metres above sea level, it is located. Tukla has erected a military memorial to remember British troops who lost their lives in the fight. Snowfall in this valley mostly happens throughout the winter, from January to May. The heavy snowfall makes it difficult to travel to the valley in the winter; sometimes, the road is completely blocked. The summer months are the greatest for visiting Tukla since the valley is blanketed with beautiful flowers and delightful weather.
Nathula Pass – The Highest Motorable Road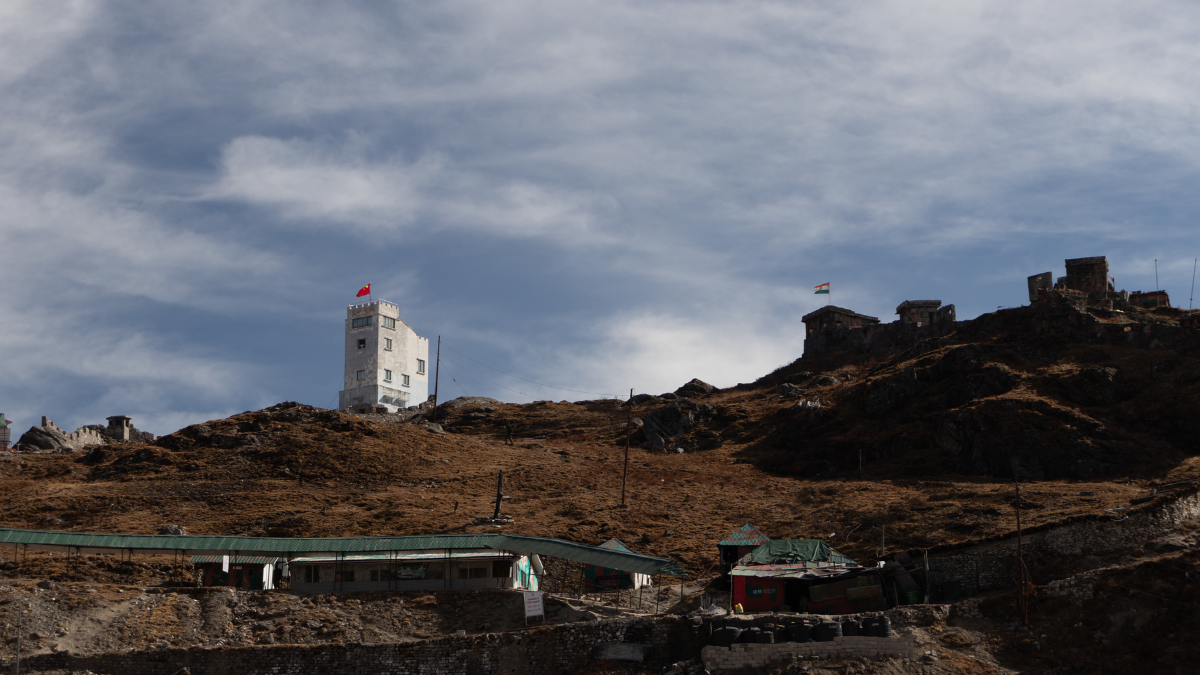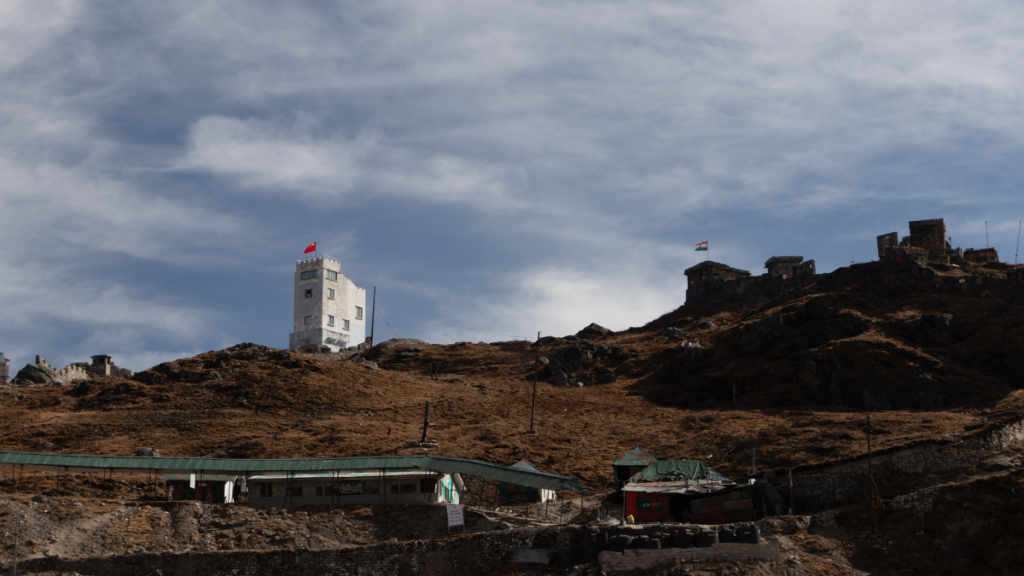 The natural splendour of Sikkim is embodied in the Nathu La Pass. Formerly a part of the historic Silk Road, the strategically significant mountain pass is situated at a height of approximately 14,200 feet above median sea level. When the mists lift, it is possible to see the meandering path where traders from Tibet and India used mules to carry goods across the border. Nathu La Pass is among the locations where the past has been significantly shaped by its terrain. Make sure to visit this famous location in Zuluk if you're planning a vacation there because of its striking mountain scenery and unique flora and wildlife.
Lungthung – Of Tea Gardens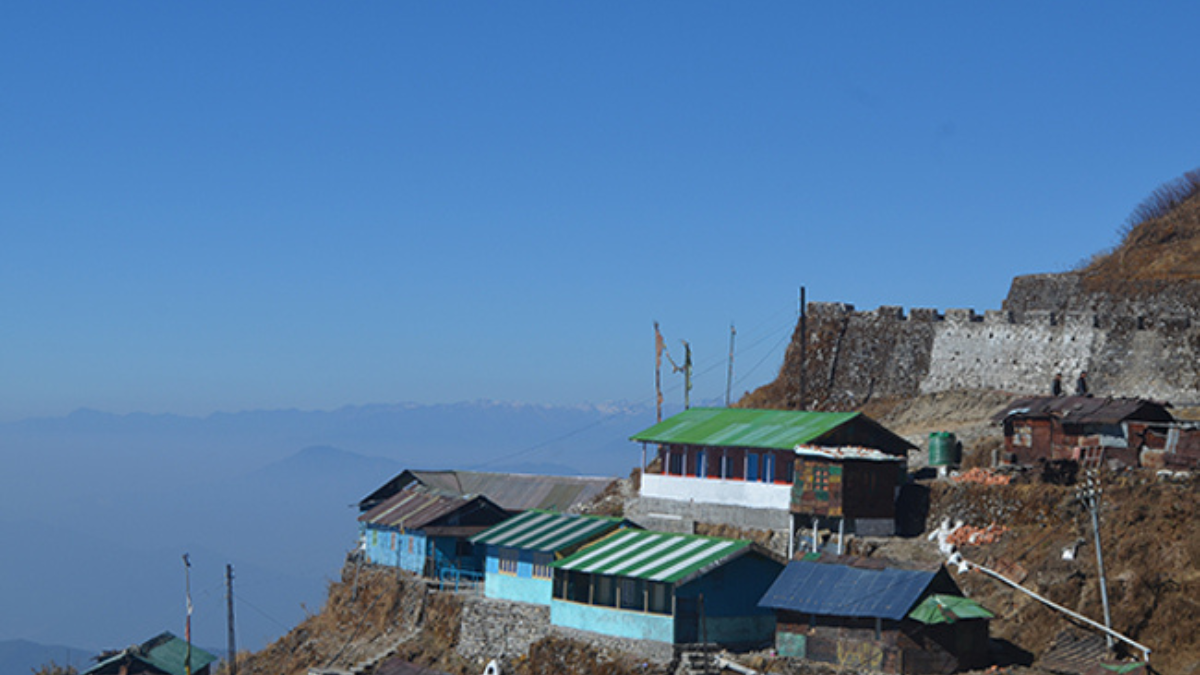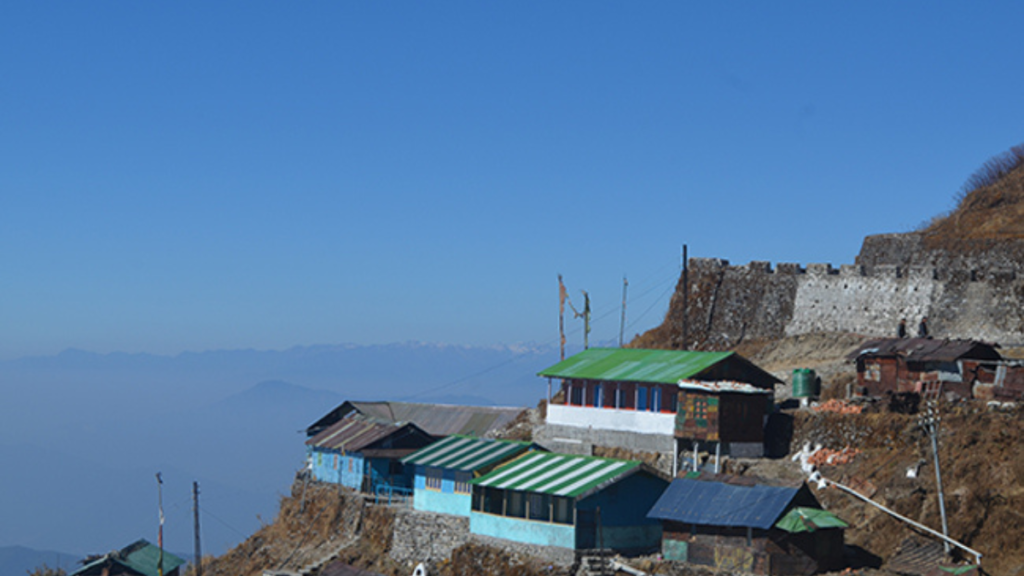 Lungthung is located a short distance (4 km) ahead of Zuluk and rises to 13,000 feet. It is where your perilous, difficult journey ends, and you will now start to follow the margins of the mountains. As you travel deeper, you will also come across two or three small, beautiful green tea estates. Those who fled Tibet during the Chinese incursion make up a sizable portion of the population of Lungthung. If you want to learn more about the past, some older adults can share stories from those days with you.
Kalpokhari Lake – For Scenic Alpines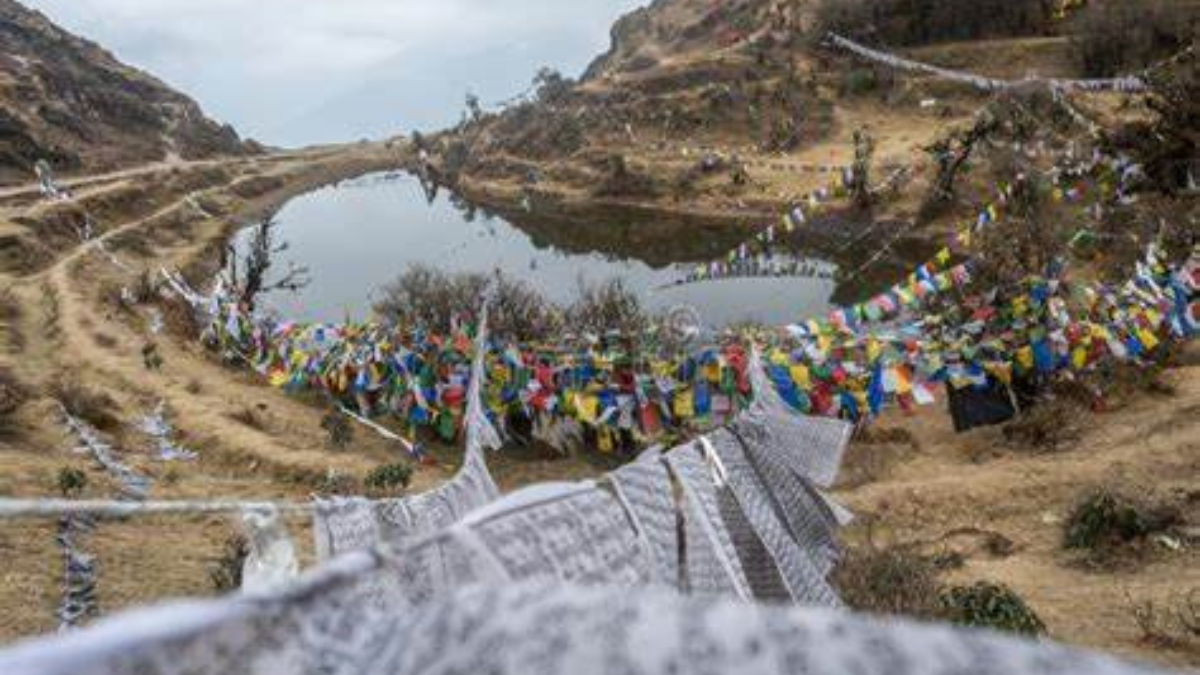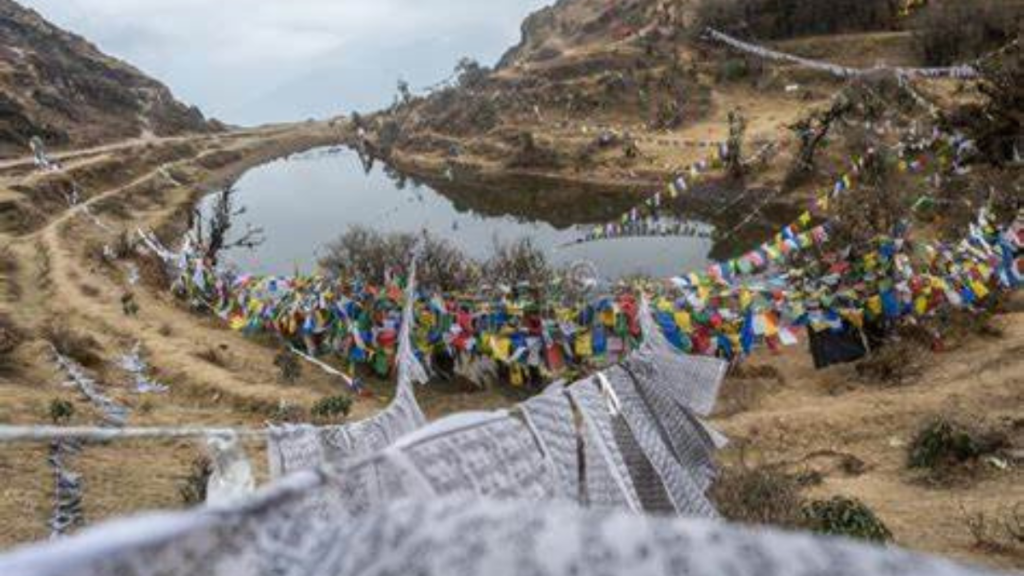 Kalpokhari Lake, surrounded by breathtaking alpine scenery and unspoiled wildlife, is among Sikkim's greatest lakes. Wintertime finds the Lake frozen, creating a surreal spectacle that is breathtaking. The finest times to see it in all its splendour, with verdant valleys and bright flowers blooming everywhere, are summer and spring.
Nag Temple – Where Snakes are Worshipped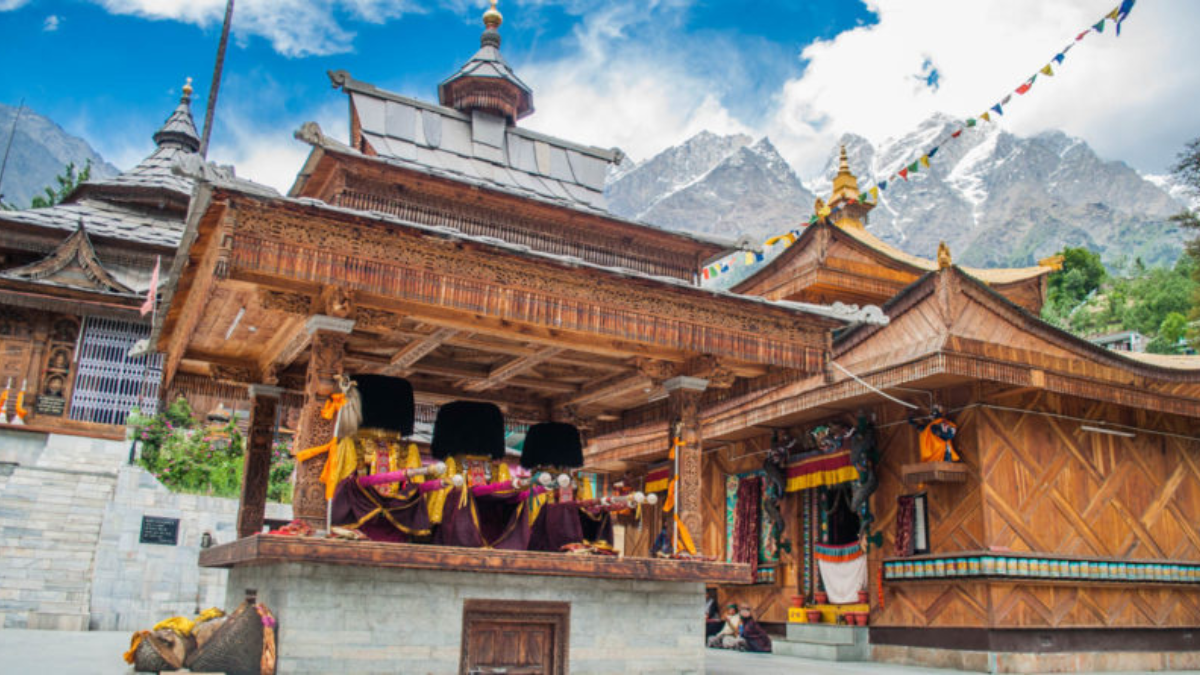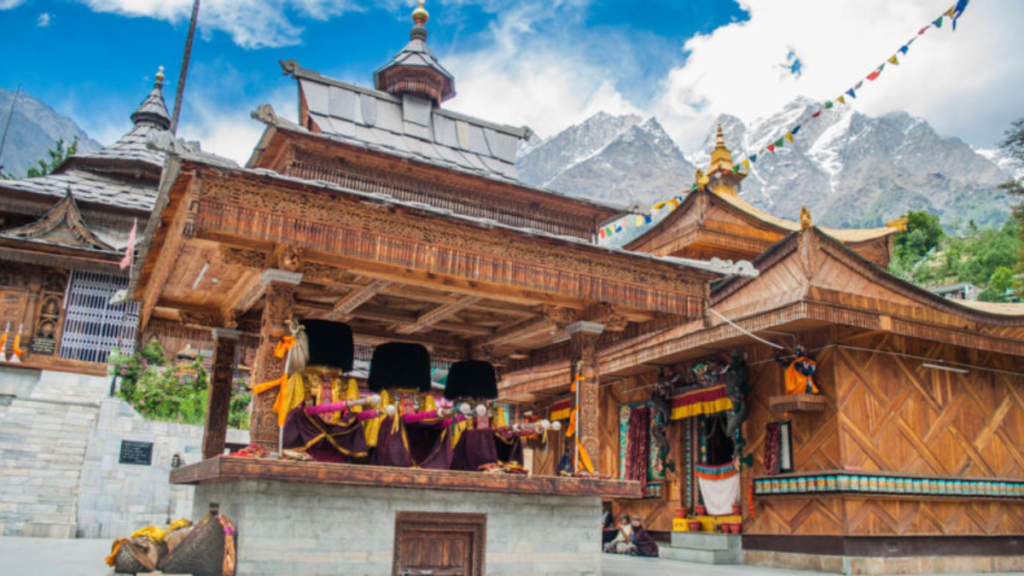 Nag Temple is situated in Zuluk's viewpoint. Among the most well-known shrines dedicated to the Nag Devta is the Nag Sanctuary. The sanctuary, which has the shape of a hollow, has a magnificent representation of King Cobra, also known as Nag, a god in Hindu mythology. The fractures in the rocks form the actual framed Nag Devta sign. The people in the area have a deep devotion to the Nag God.
Kupup Lake – A Lake That Looks Like an Elephant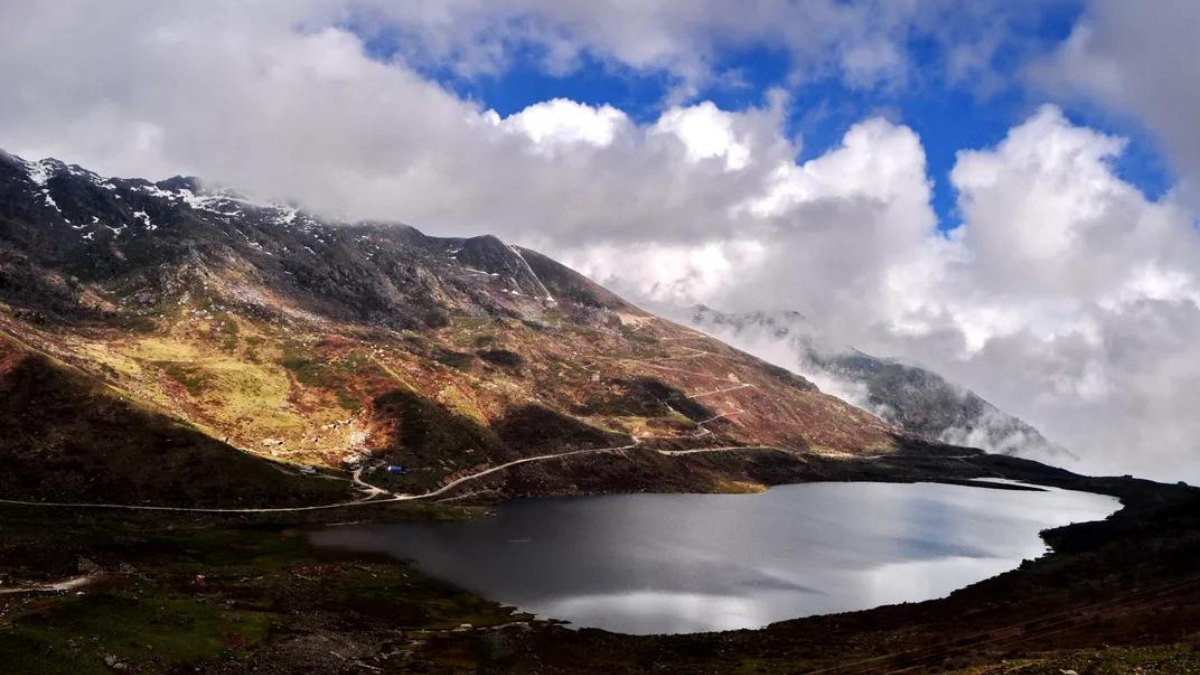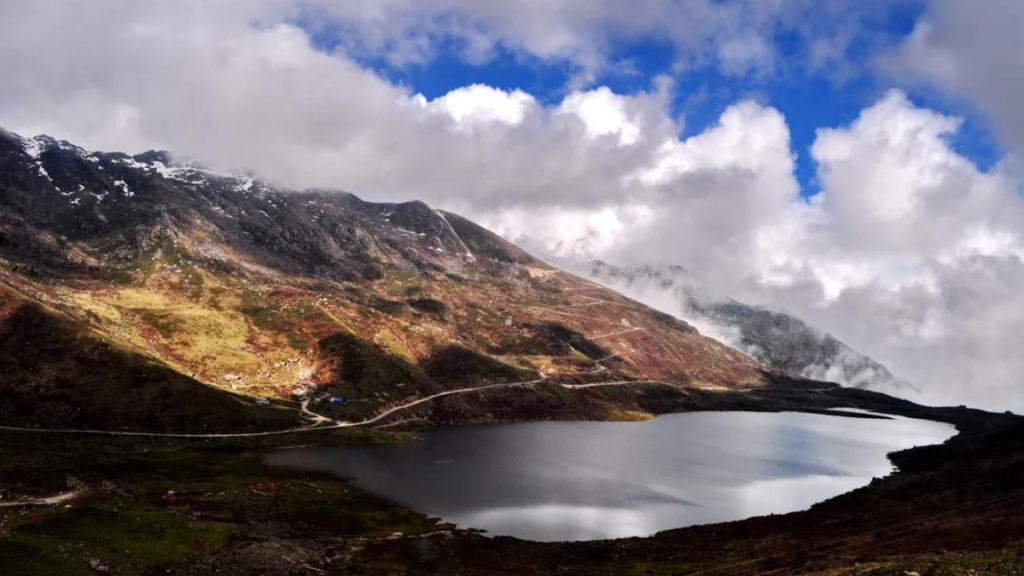 Situated 16 km from Tukla Valley lies Kupup, one of the most important tourist locations along the Old Silk Route. To boost Zuluk tourism, an environmental park is being constructed here. Beautiful ceramics and crafts are still made in Kupup. From Kupup, the border between China and Jelep-la is visible. Additionally, there is a lake that is revered in Sikkim and is referred to as Kupup Lake or Elephant Lake. It is fashioned like an elephant. In Kupup, there is an ice hockey rink. At 3,970 metres above sea level, the Yak Golf Course in Kupup is regarded as the highest golf course in the entire globe.
Tsomgo Lake – Of Spirituality and Legends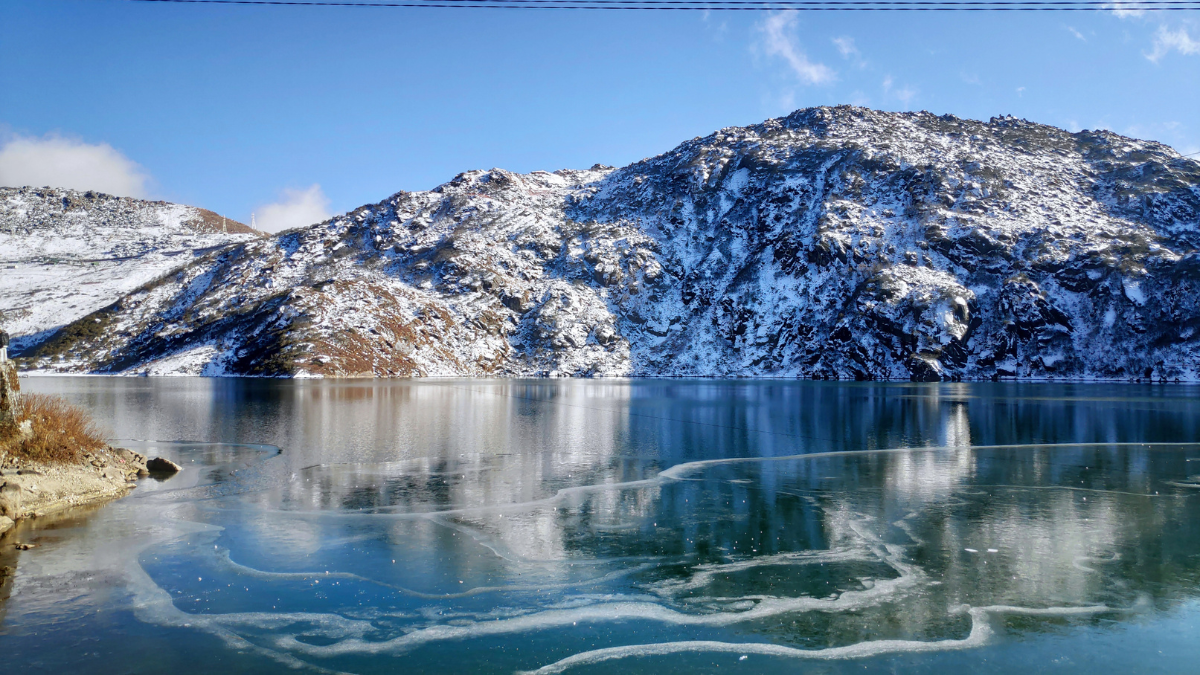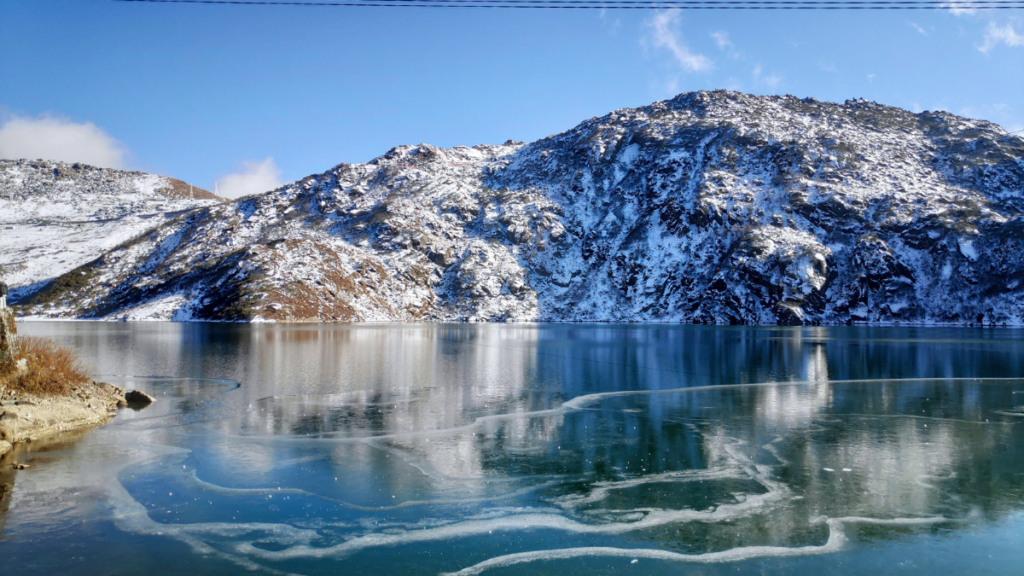 The breathtaking high-altitude glacial lake Tsomgo Lake, sometimes called Changu Lake, is situated in the East Sikkim region in the Indian state of Sikkim. This charming lake is bordered by craggy mountains and verdant alpine woods and is located at around 12,310 feet (3,753 metres) above sea level. The Sikkimese people who live nearby revere the lake, whose name "Tsomgo" means "source of the lake" in Bhutia. In the summer, it reflects the azure sky, producing a captivating mirror-like effect, and in the winter, it freezes, providing an amazing frozen scene. A renowned sightseeing destination, the lake is a resting place for visitors en route to the Nathu La Pass, which links Tibet and India.
Menmecho Lake – For the Birdwatcher Inside You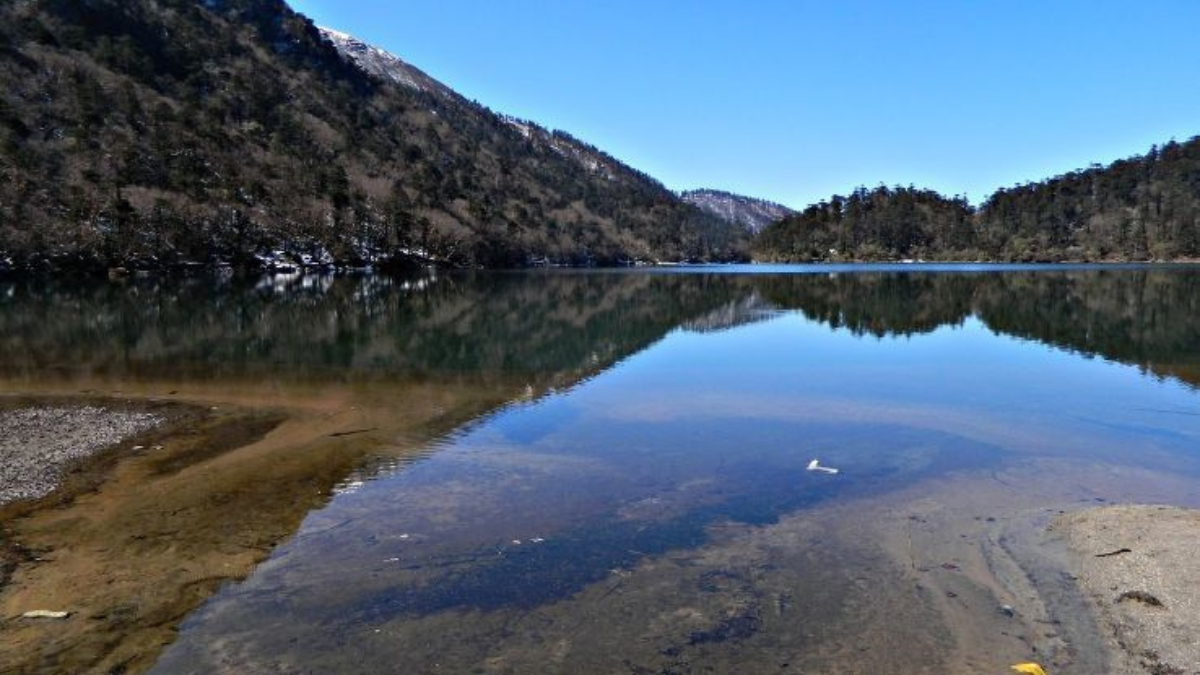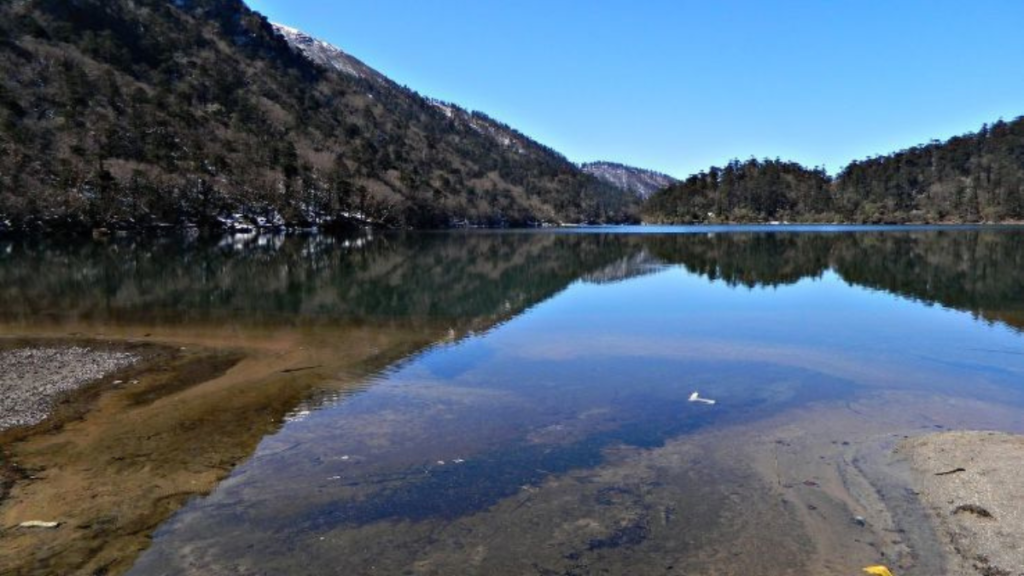 Menmecho Lake is a quiet, lesser-known high-altitude lake in the Indian state of Sikkim, close to Tsomgo Lake, a well-liked tourist attraction. Menmecho Lake, situated in East Sikkim at an elevation of around 12,500 feet (3,810 metres), is renowned for its unspoiled beauty and serenity. The lake is a refuge for environment lovers and birdwatchers because of the thick woodlands around it.
Visitors are frequently mesmerised by the lake's glistening waters, which perfectly reflect the surroundings. There are great hiking and picnicking options in the vicinity. From Tsomgo Lake, one may rent a local car or go on a quick hike to Menmecho Lake. Menmecho Lake provides a more sedate and uncrowded option to some more popular lakes due to its more secluded setting.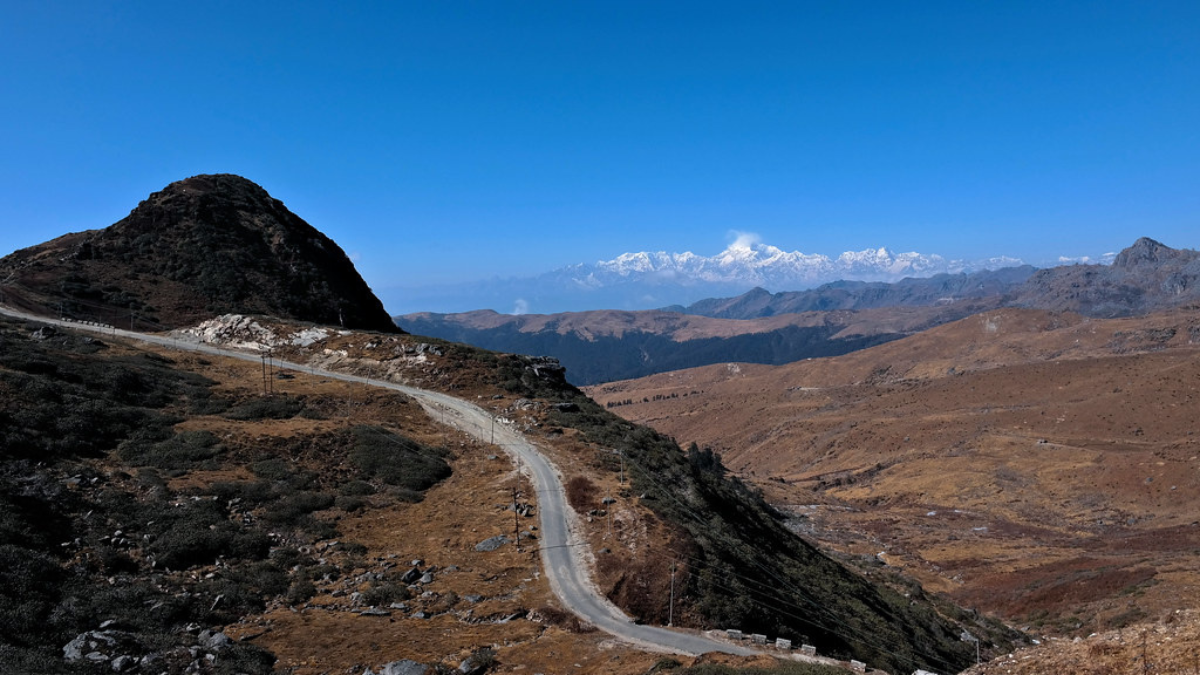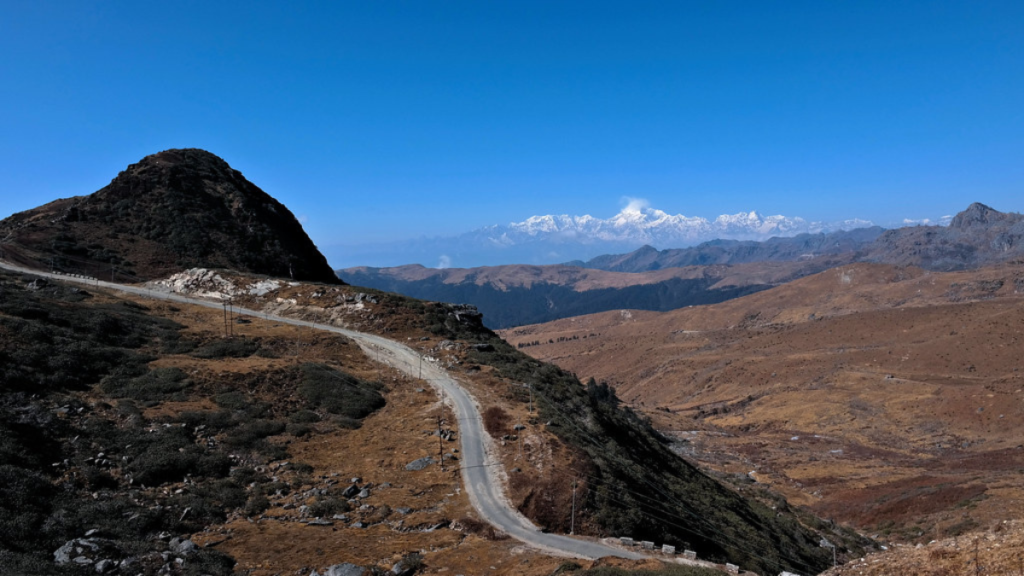 Things to Do in Zuluk
Zuluk is a small town on the Sikkim Silk Route and offers its guests many activities they can engage in. Some of the most popular things to do while visiting Zuluk are yak rides and trekking.
Hop on For a Yak Ride!
Yak rides are a common pastime here since these resilient Himalayan animals fit nicely with the landscape. Zuluk's high altitude and rough terrain provide the perfect backdrop for this unforgettable encounter.
Tourists can discover local guides or yak herders who provide yak rides for exploring Zuluk's stunning surroundings. You may take in breathtaking vistas of the Eastern Himalayas and the region's verdant meadows while riding a yak. It's a relaxing and environmentally responsible way to enjoy this area's natural splendour.
These rides, which often run between 20 and 30 minutes, are a wonderful opportunity to see both the breathtaking scenery and the local way of life in Zuluk. Remember to bring your camera with you.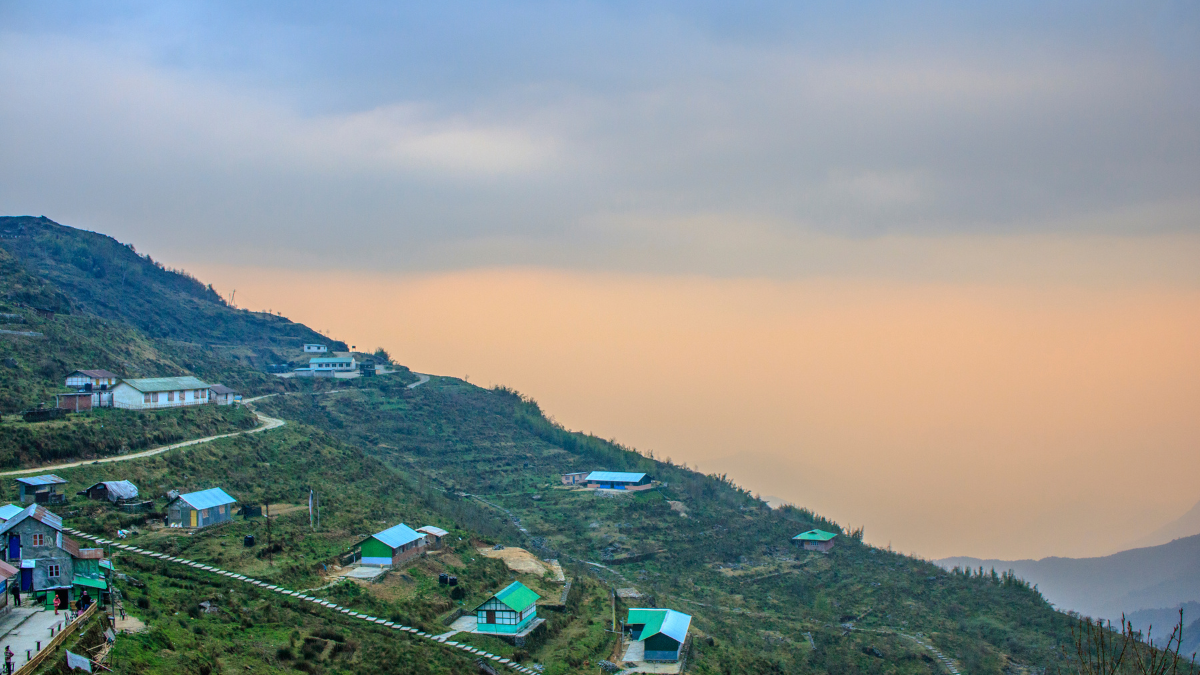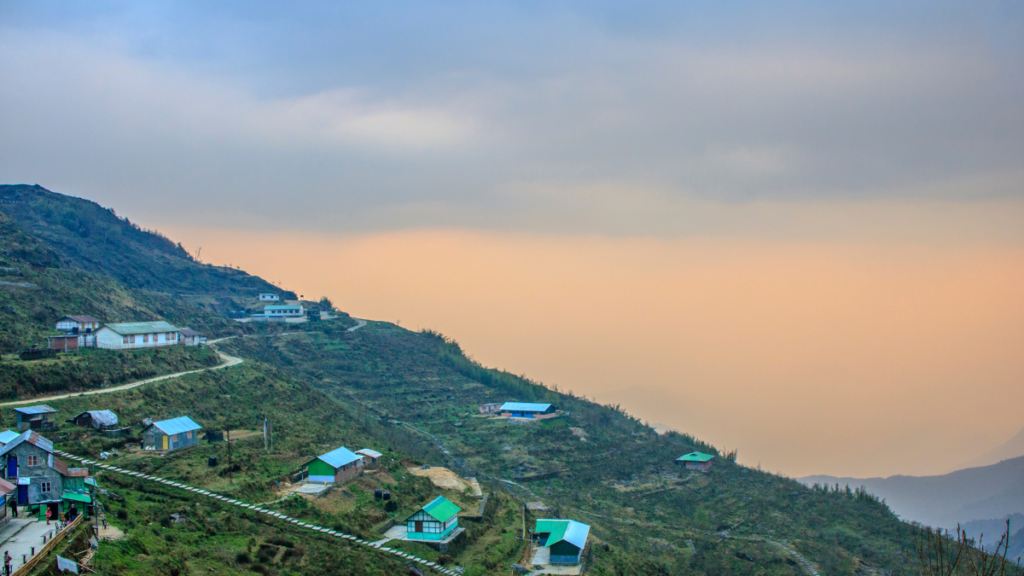 Have a Bike Trip
Like Ladakh's famous bike trips that people embark on, you can have a similar experience here in Zuluk and travel on a bike over the Silk Route and passes. Nathula Pass is the highest motorable road here that you can bike on!
Engage in Birdwatching
With a wide variety of Himalayan bird species, Zuluk, a charming hamlet in Sikkim's Eastern Himalayas, is a birdwatcher's heaven. Among the birds that live here and come often, birdwatchers can enjoy seeing the colourful Blood Pheasant, the gorgeous Himalayan Monal, and the resilient Snow Partridge among the rocky landscapes. The melancholic cries of many Himalayan owl species, including the Collared Owlet and Brown Wood Owl, may be heard in the nearby woodlands, while the majestic Himalayan Griffon dominates the sky. The colourful plumage and melodies of the Fire-tailed Myzornis, Green-tailed Sunbird, and melodic Himalayan Bulbul add to the avian tapestry. The Rufous-vented Yuhina and the Spotted Laughingthrush complete the group of birds.
Accommodation in Zuluk
In Zuluk, there are a few lovely, tidy, and cosy homestays with connected Western bathrooms. There are enough blankets and pillows on the beds, and they are set up well. Typically, buckets are used to supply hot water, while Bukharis—traditional wood-burning room heaters—are used in dining rooms to offer home-cooked, delicious meals. Televisions are not provided in rooms; nevertheless, they are in the dining area. Indian food is generally consumed, with veggies, eggs, and chicken being the most popular dishes. Typically, fish is unavailable.
The Best Time to Visit Zuluk
Zuluk becomes a brilliant canvas of wildflowers in August and September, illuminating the surrounding area with a riot of hues. The terrain transforms into a gorgeous mosaic of different kinds of wildflowers. Zuluk is covered in a perfect layer of snow from January to April, transforming the area into a tranquil winter paradise. In May through July, when it rains a lot, the village is frequently covered in a light mist or fog. Zuluk, on the other hand, experiences crystal-clear, brilliant weather for the majority of the year, which makes it a perfect location for tourists looking for both seasonal variety and unspoiled beauty.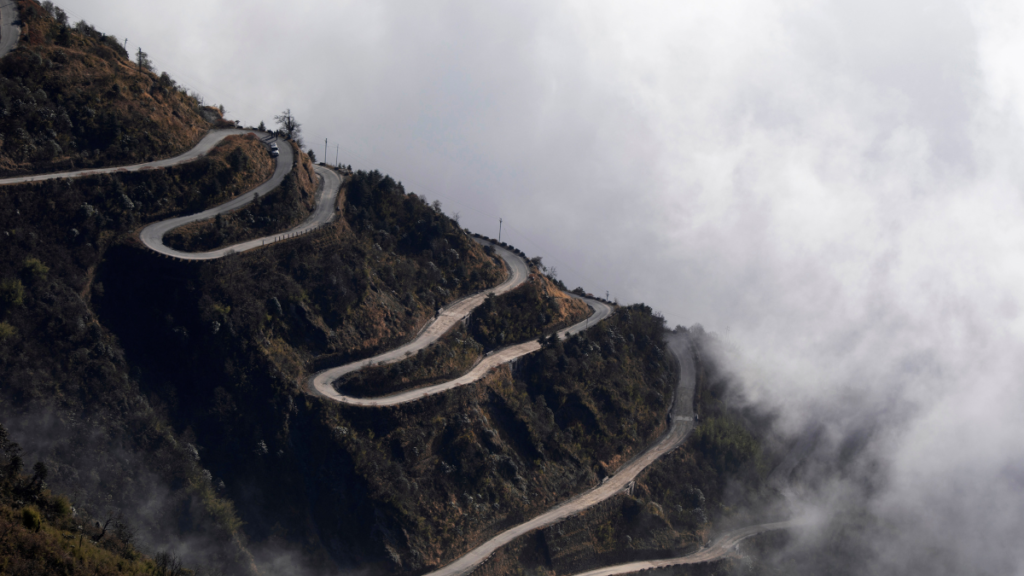 Permits Needed to Visit Zuluk
Three important permits are needed to visit Zuluk. You can get them online and in Rangli, a town in Sikkim.
Protected Area Permit: Since Zuluk is situated in Sikkim, a restricted region, international visitors usually need to get a PAP. In the same vein, visitors from neighbouring states in India need an Inner Line Permit (ILP) to enter specific areas of Sikkim, including Zuluk.
Sikkim Entry Permit: To enter Sikkim, all visitors—including those travelling domestically from other Indian states—must have a SEP. Typically, entrance stations like Rangpo or Melli on the Sikkim border are where this permission is given.
Nathula Pass Permit: A second permission is needed if you intend to visit Nathula Pass, which lies near Zuluk and is a remnant of the ancient Silk Route. The high-altitude border areas require this permission, which travel operators often organise.
Conclusion
Zuluk is an amazing little town not too far from Gangtok. It is A beautiful hidden gem of India that falls along the Sikkim Silk Route and has still preserved its rich history. It would help if you visited this magical place for peace and local legends of Sikkim.