The idea of a solo trip to India seems fantastic. The freedom you get when travelling by yourself can scarcely be described. Pack your bags, get going, and visit a place as it was intended to be seen. You've always wanted to go on a solo trip to explore and learn more about different areas, whether hiking in Manali, seeing forts in Udaipur, or going island hopping in Goa. To maximise your unique adventure, a solo trip in India allows you to choose a trip plan customised to your interests and preferences. This kind of holiday offers a chance for introspection and personal reflection, making it a great choice for people who wish to look inward.
Solo Backpacking in India
Backpacking is a European concept that is quite new in India. It means to travel in a manner that saves more money and is sustainable – stay in less expensive places, spend less, and carry your belongings in a single backpack.
Backpacking is a sustainable travel option. It helps you be aware of how much you're littering so you can help conserve the environment. Public transport is used to commute around, which further helps reduce the carbon footprint.
If you wish to solo trip in India, backpacking is a great option for the Earth and your pocket!
15 Top Solo Trip Destinations in India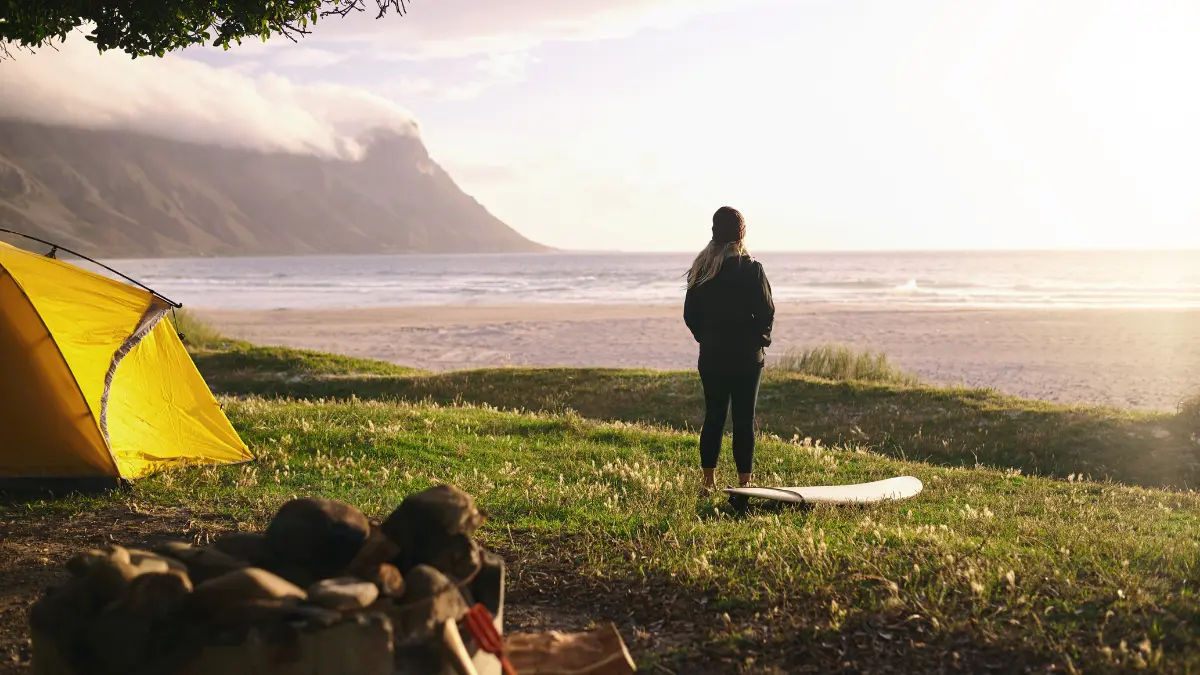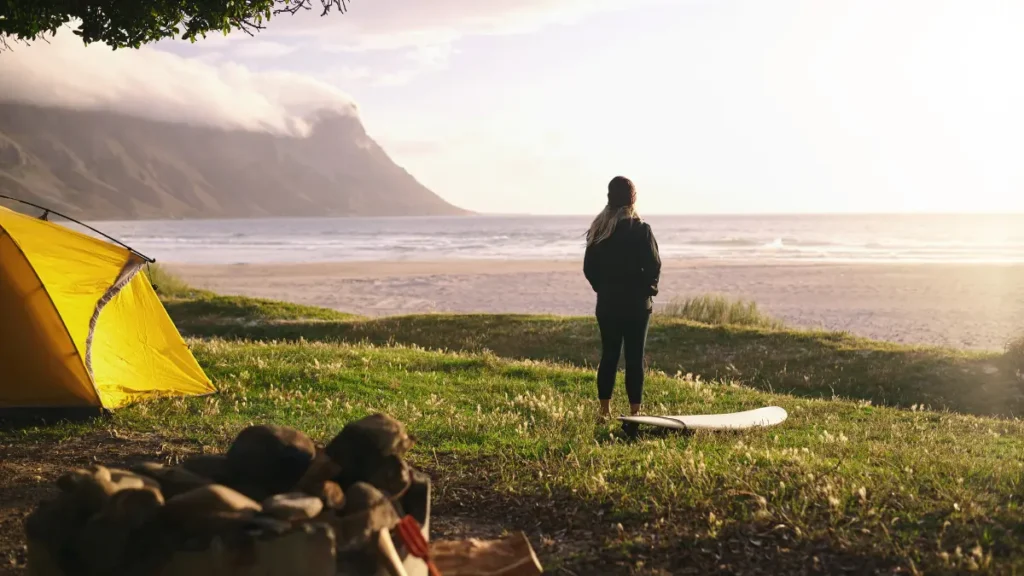 1. Explore the Pink City of Jaipur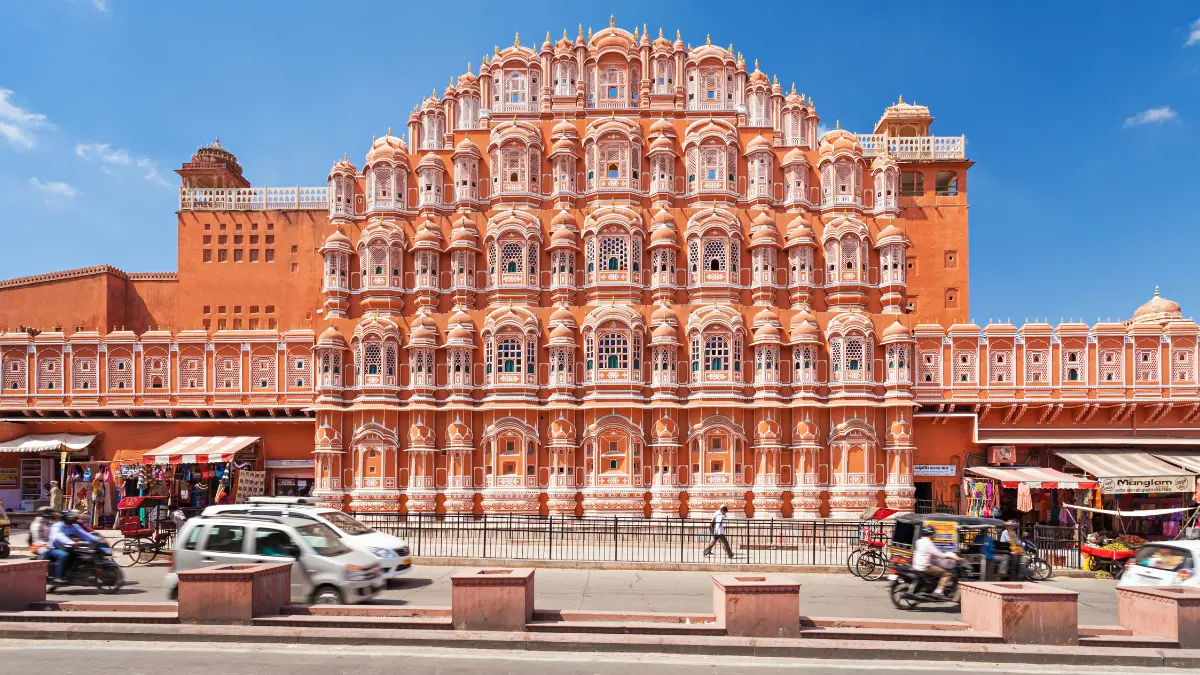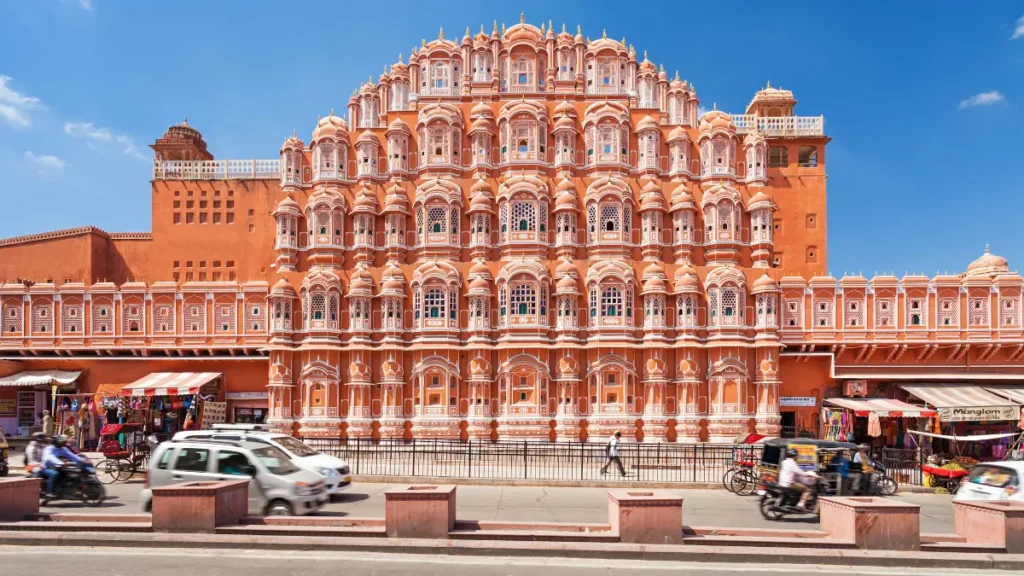 With Delhi and Agra, Jaipur is a corner of the renowned Golden Triangle, sometimes called the Pink City. It is a beautiful combination of the old and the new. It was formerly a region of Rajput kingdoms and is a popular destination for female tourists. Spend 2-3 days in Jaipur, easily accessible by rail and air, and select from various accommodations at backpacker hostels.
You can tour the Hawa Mahal, City Palace, Bapu Bazaar, Nahargarh Fort and more as you relish the delicious Rajasthani cuisine consisting of kachoris, samosas, daal baati churma and more. Student discounts at these sites are also available. The metro and e-rickshaws are feasible travel options.
2. Ladakh – An Enthralling Bike Trip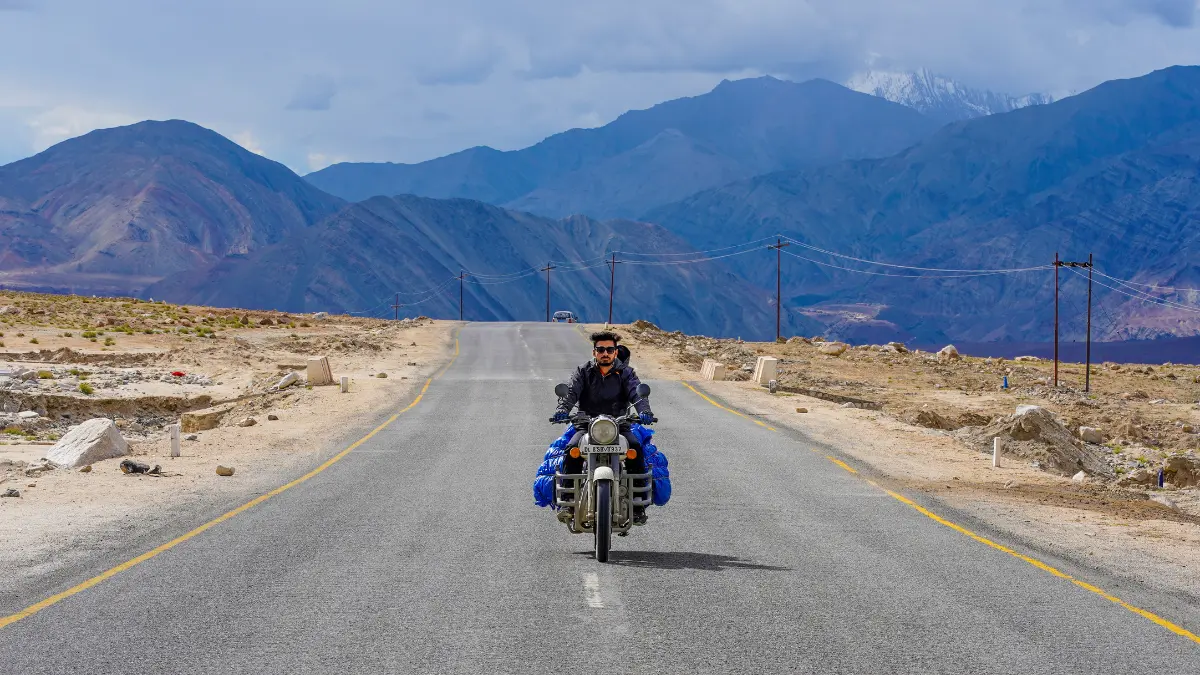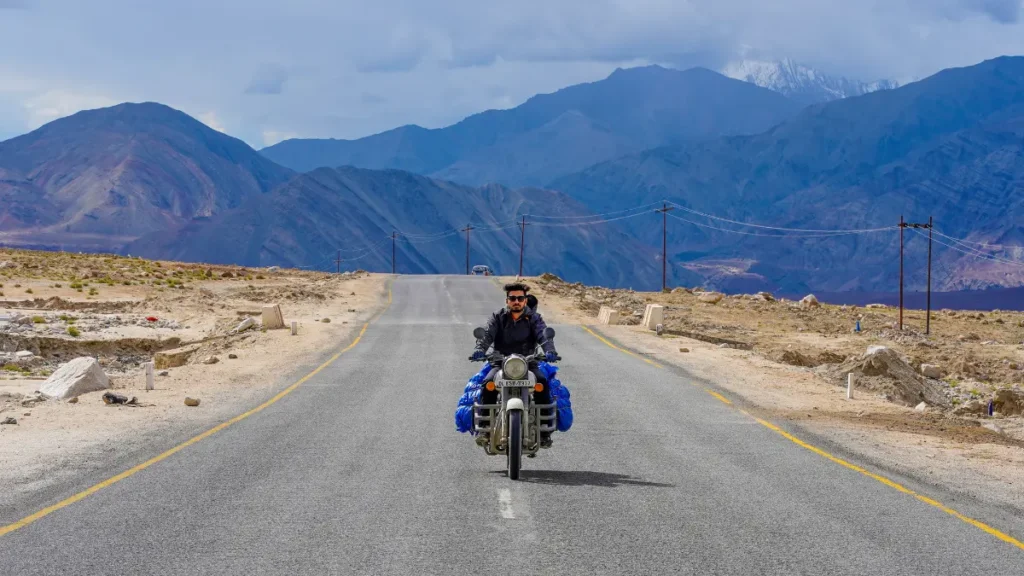 Although not a backpacker's favourite location due to the expenses incurred, Leh Ladakh is a popular destination for solo travellers. A journey to Leh Ladakh allows visitors to see some of the most magnificent landscapes in the world. It is known for its turquoise lakes and steep slopes. The options for adventure are boundless, whether you're hiking through the landscape or riding along the roads. You can also plan a bike trip to Leh Ladakh and have the time there!
3. Relish the Scenic Beauty of Manali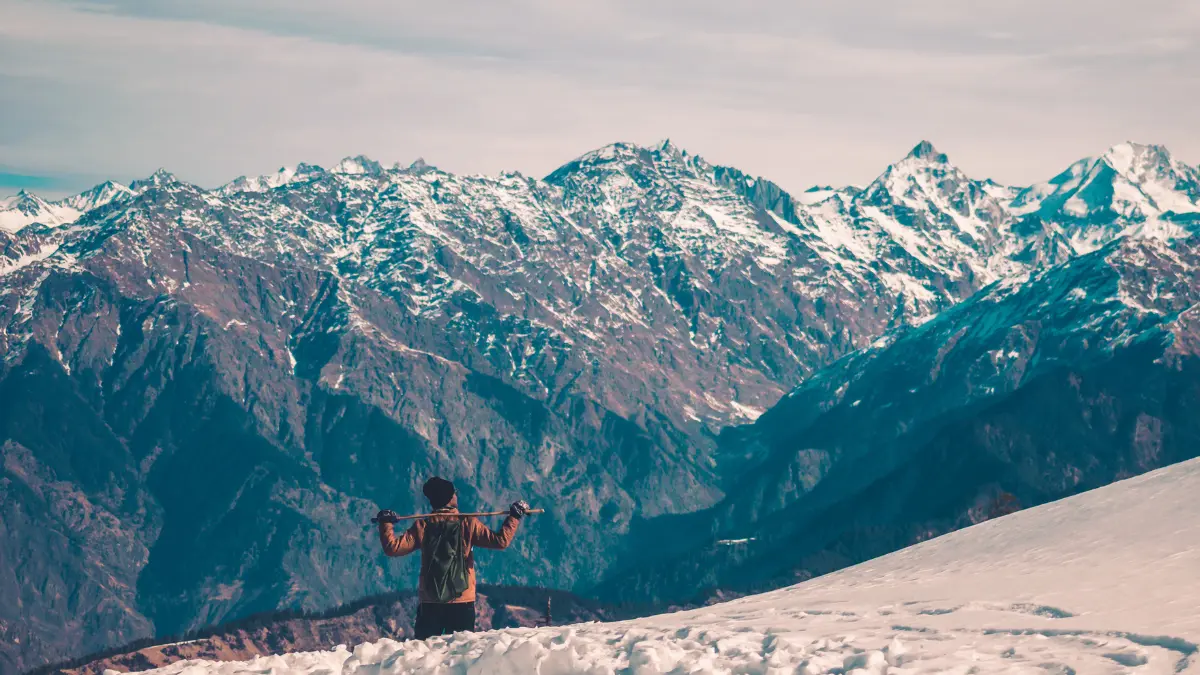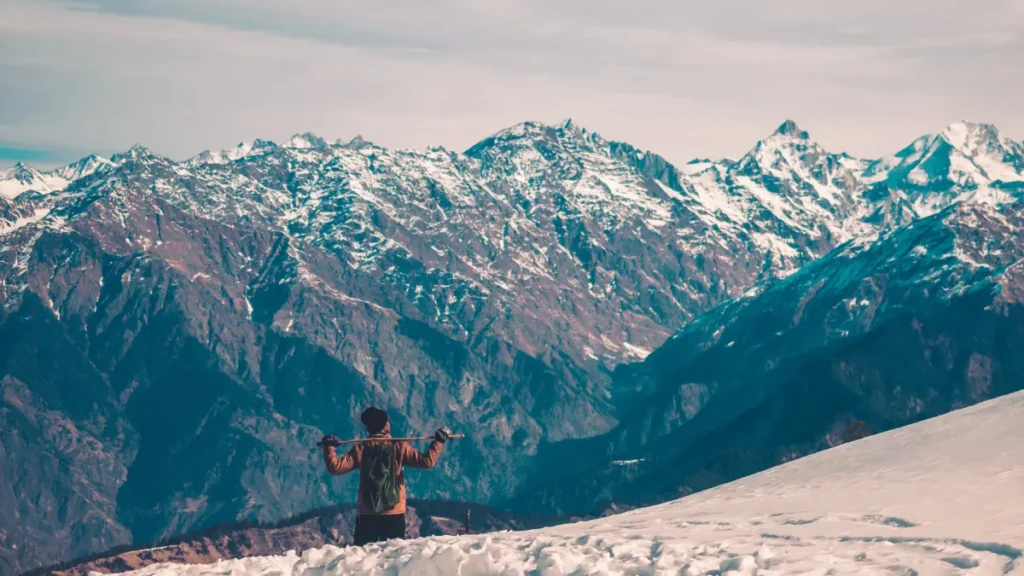 Manali feels like a scene out of a storybook, with its peaceful fusion of history and technology, pine trees, and gushing river. Visitors may view the splendour of the Lossar Festival, which celebrates the Tibetan New Year, in February. It serves as a gateway to Spiti and Leh. Manali offers it all, whether you're inclined to temples, hot springs, monasteries, or German bakeries. Plan a 5 to 6-day solo trip in India here. It is reachable by aeroplane to Bhuntar or by picturesque roads.
4. Have Tea at the Many Gardens in Darjeeling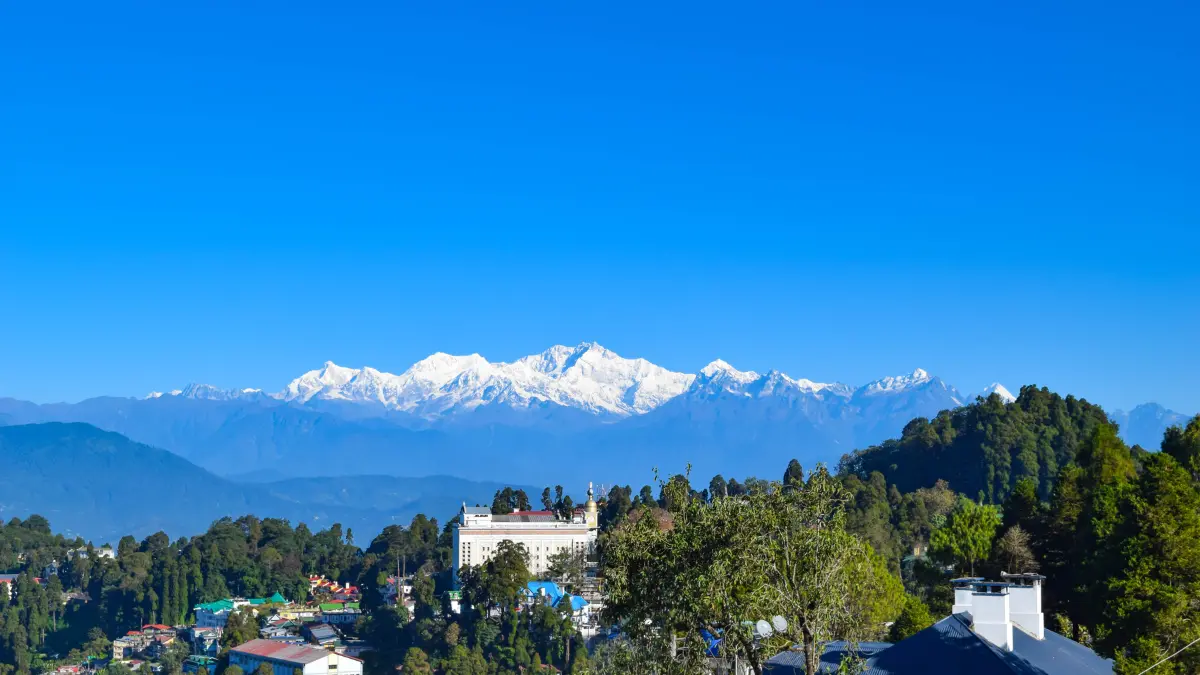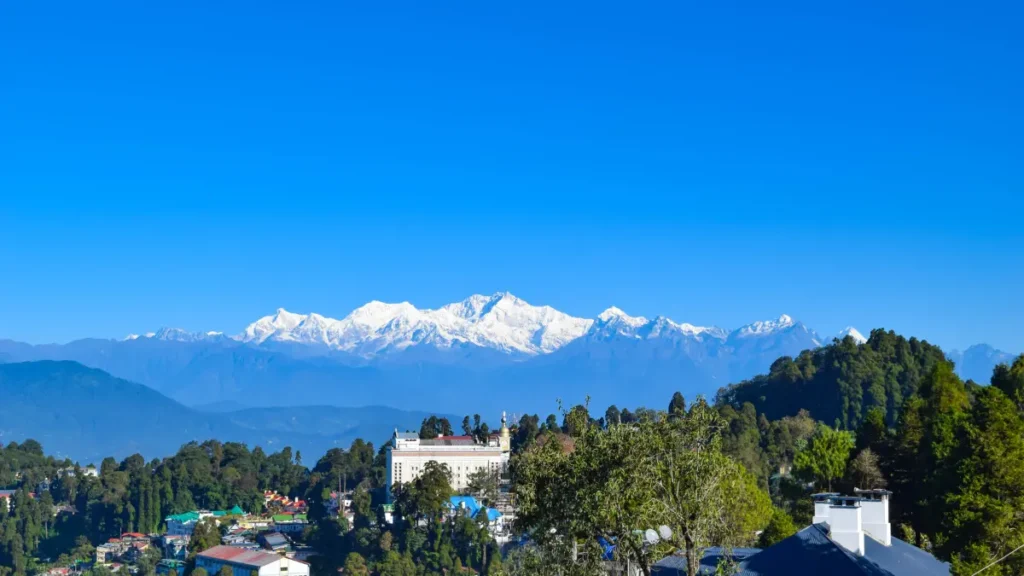 Darjeeling, which lies 2,050 metres above sea level and exudes breathtaking beauty, is a haven for those who enjoy the outdoors. The old-world charm and experience of these places' jaw-dropping locations are unmatched. It is dotted with churches, houses built in the colonial style, and several tea farms. The third-highest mountain in the world, Mount Kanchenjunga, may be seen in awe from this location. This beautiful hill town is one of India's greatest gems. The Darjeeling Tour is one of the most popular tours for lone travellers who want to see North-East India.
5. Relax by the Beaches at Gokarna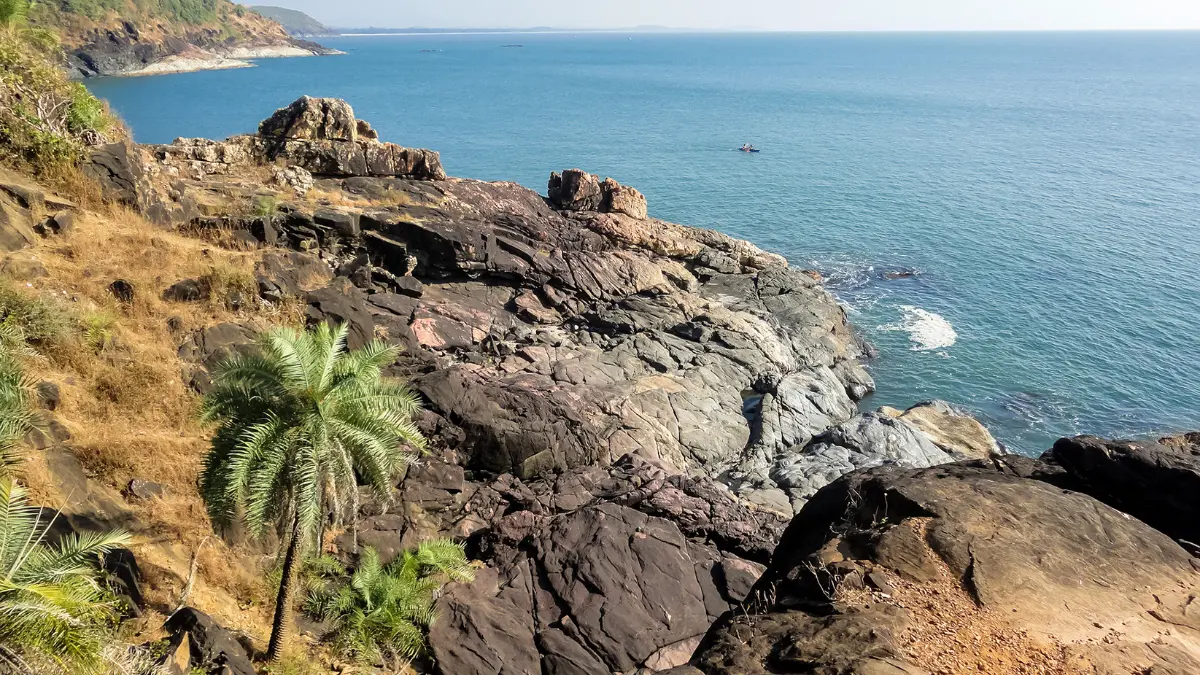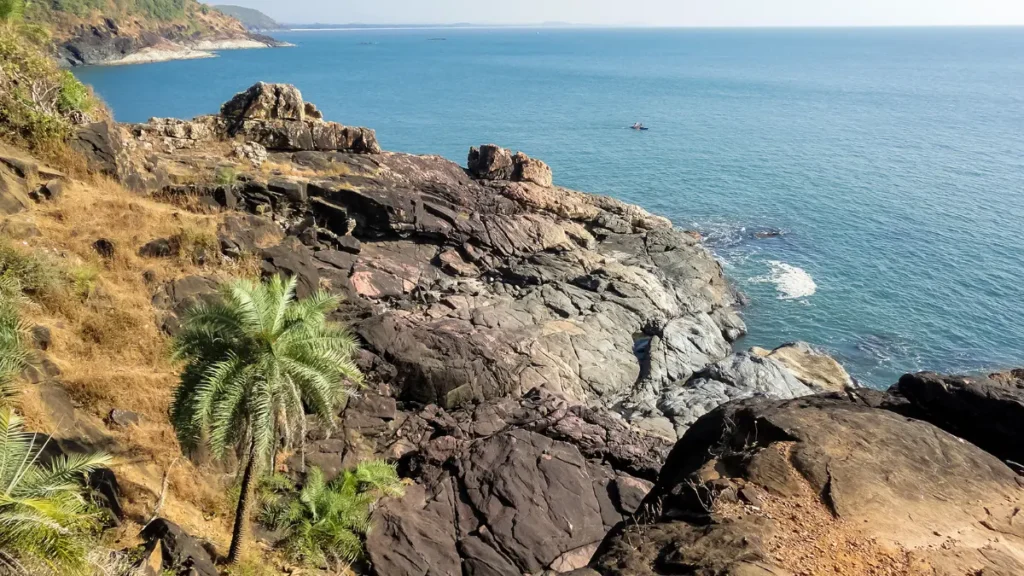 Gokarna offers an outstanding beach experience. Beyond being a temple town, it has busy beaches and bonfire evenings. Dabolim in Goa is the closest airport and may be visited between October and March. It is reachable by bus or rail. You can also enjoy bioluminescence at the beaches here if you're lucky!
6. Kasol – Best Place for a Solo Trip in India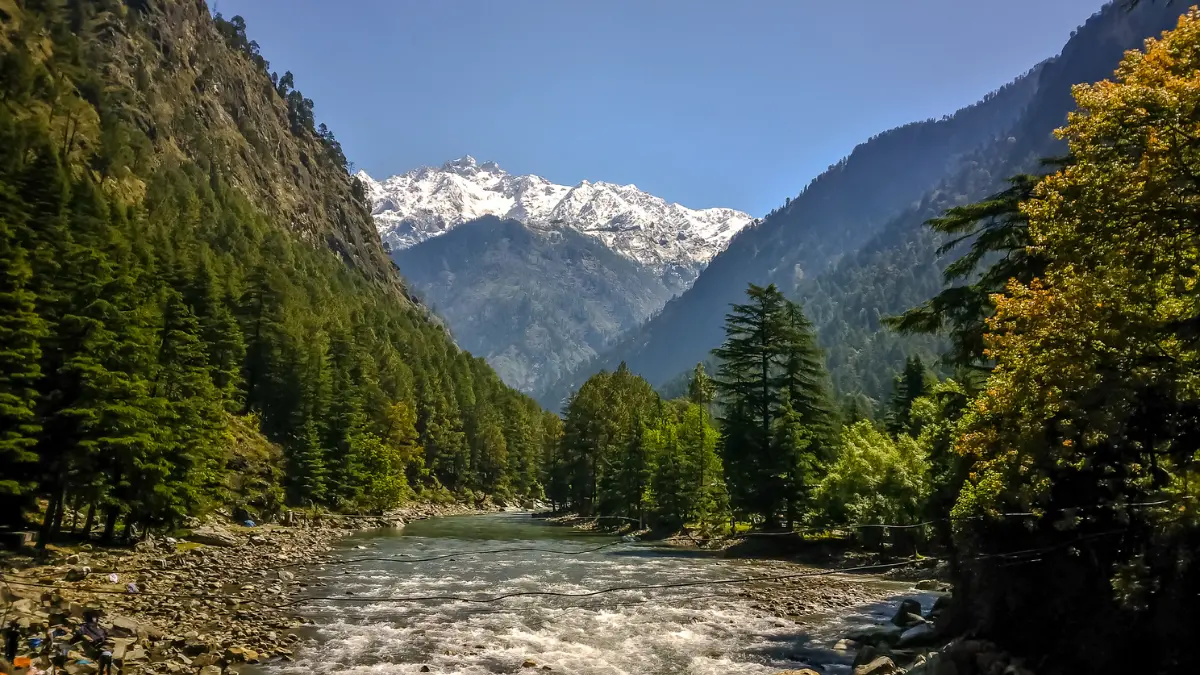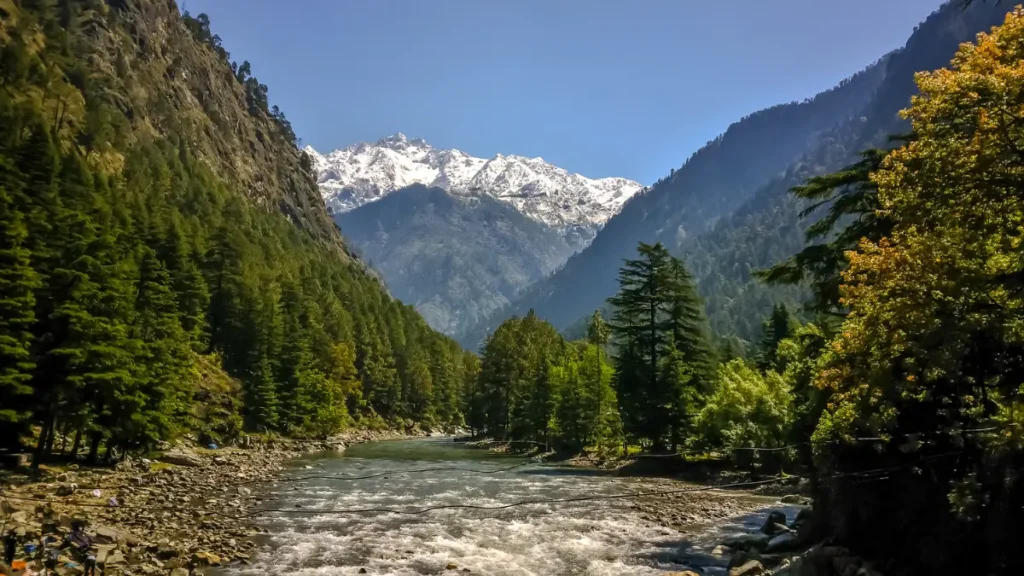 Kasol is a village approximately five kilometres from Manikaran and about 40 kilometres east of Kullu, nestled in the gorgeous Parvati Valley, a great location for your first solo vacation to India. Old Kasol and New Kasol are located on opposite sides of the Parvati River and are connected by a bridge in the middle of the town. The settlement provides breathtaking views of the surrounding valleys and serves as a starting point for hikes to the beautiful passes Sar Pass, Yanker Pass, Pin Parbati Pass, and Kheerganga. Engage in hippie parties while on your solo trip to India here.
7. Explore the Unexplored Ziro Valley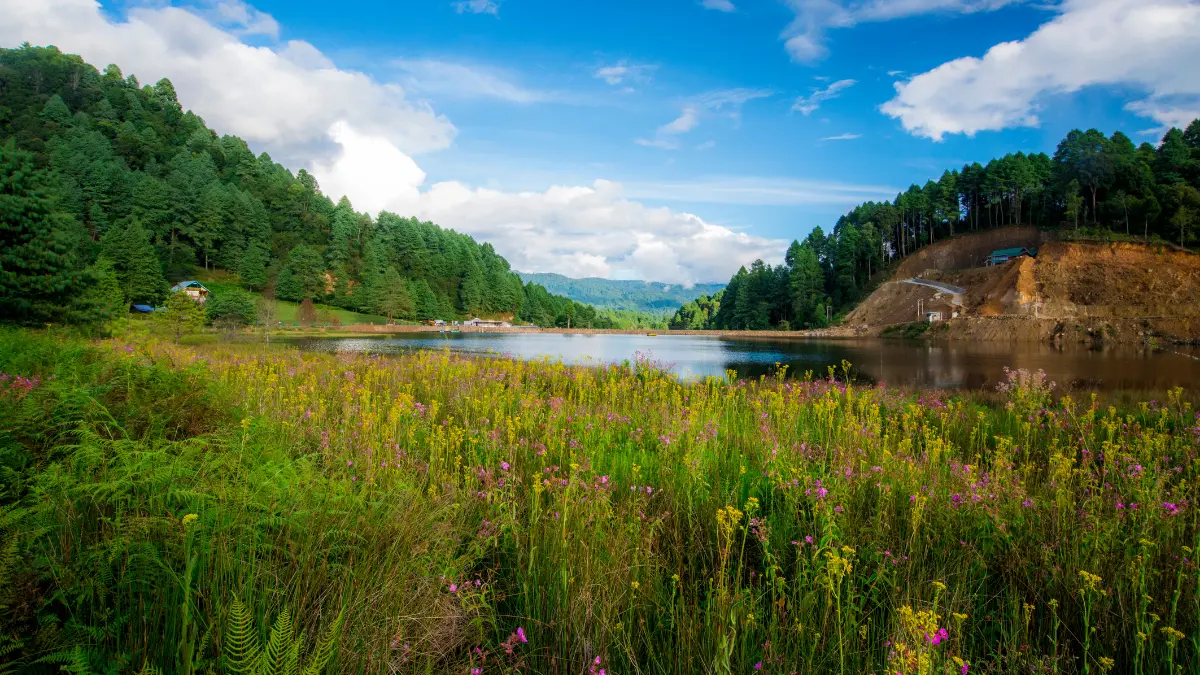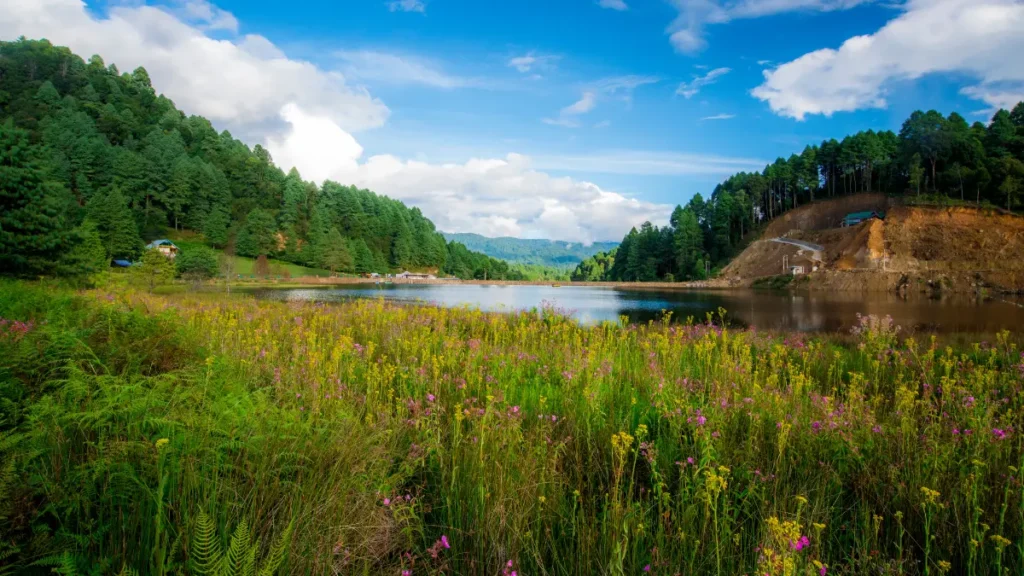 Ziro Valley in Arunachal Pradesh promises an energising getaway with its beautiful pine woods and colourful flowers, and there are no excuses to avoid it. Explore the Dolo Mando walk, breathe in the reviving mountain air, or be delighted by the Ziro Music Festival. This picturesque location is close to Tezpur and must-see from February to October. To properly appreciate its magnificence, a four-day stay is advised.
8. Candy Streets of Pondicherry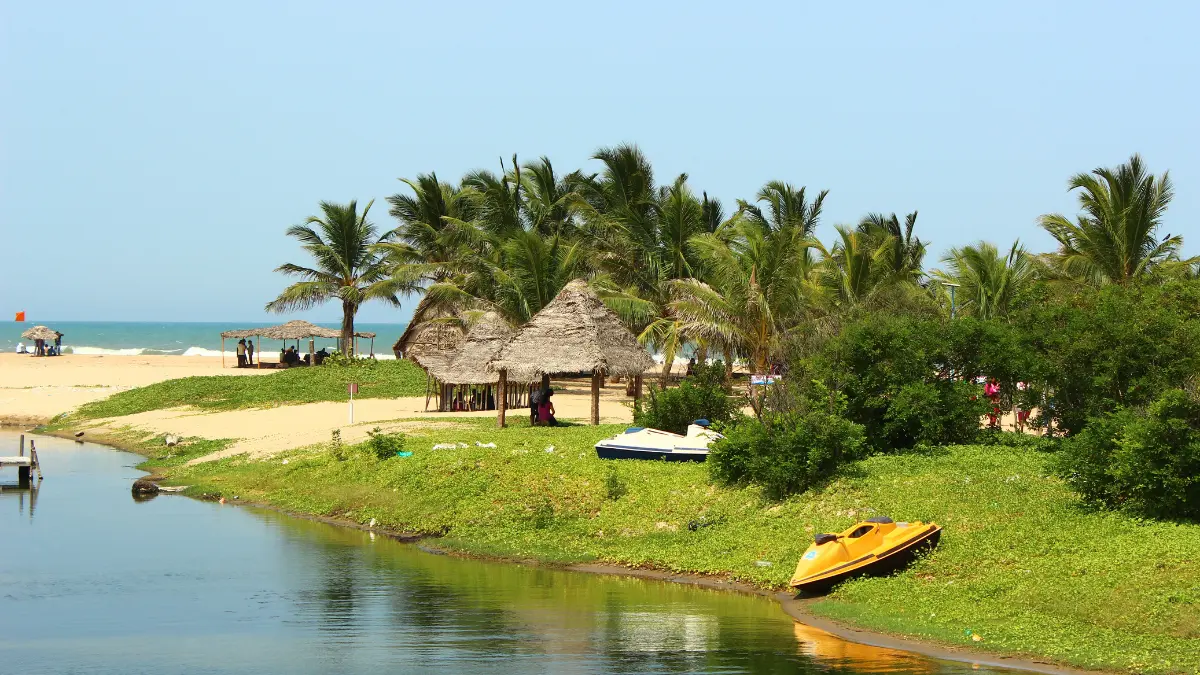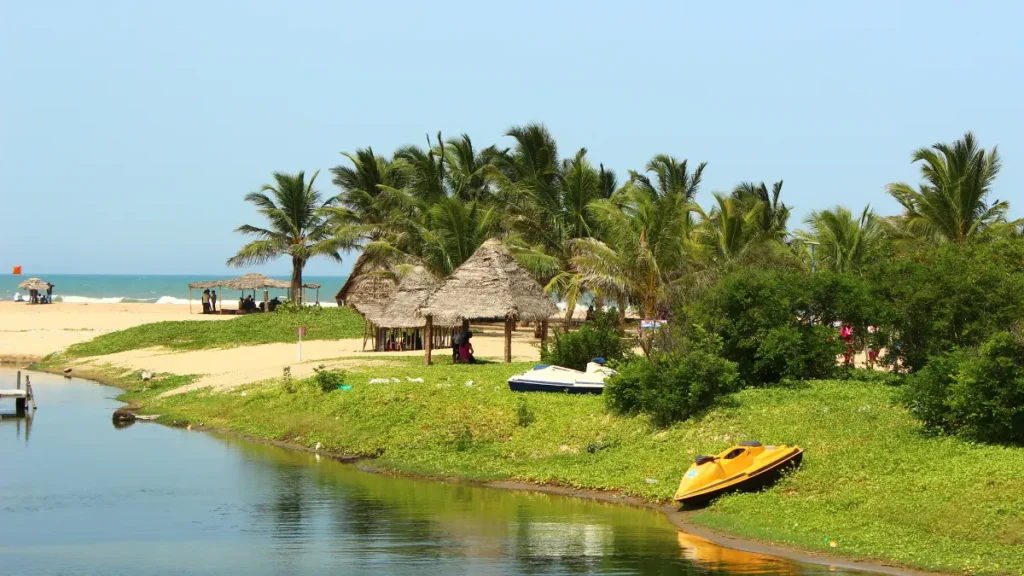 Tamil Nadu, one of India's seven union territories, has a border with Pondicherry, one of the country's seven union territories. Pondicherry is sometimes known as "Pondy," while Puducherry is occasionally used instead. This old French colony is a romantic getaway combining the best elements of Indian and French cultures. It is the perfect union of French design with conventional Indian sensibility. For those planning a solo vacation to India, Pondicherry has much to offer, such as traditional French bakeries, bohemian stores, and cobblestoned streets that are great for a stroll or a bicycle ride.
9. Marvel at the Snow-capped Mountains of Jibhi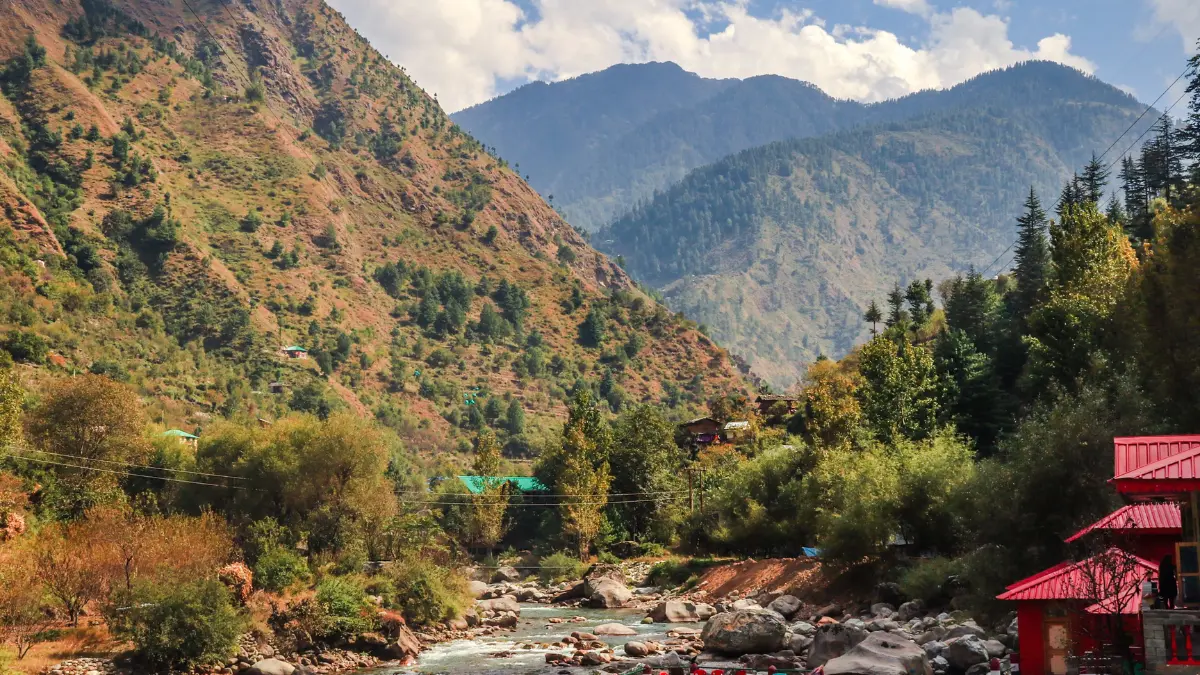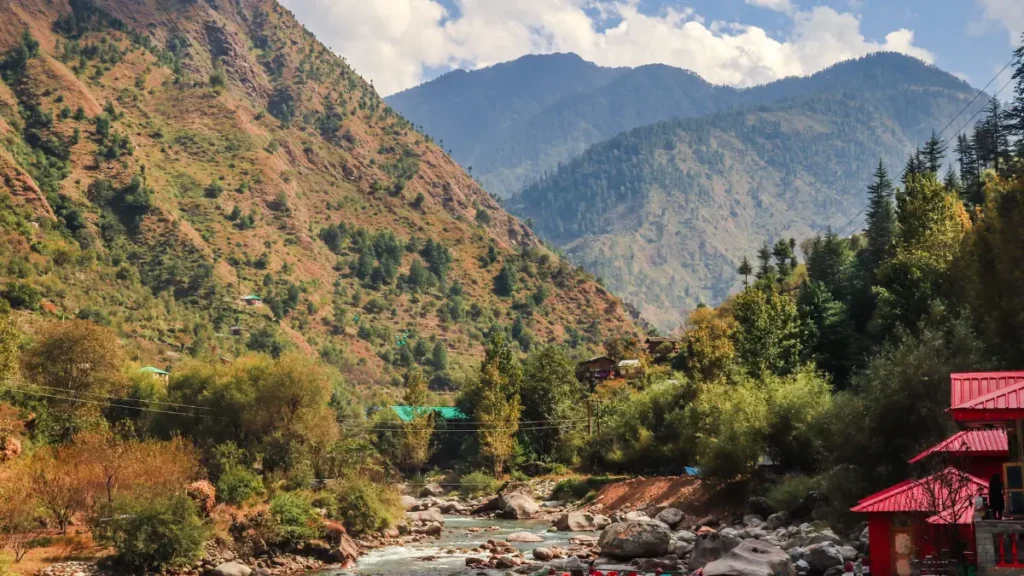 Jibhi is a tranquil village unaffected by development, hidden in the Himachal Pradesh's thick forests. It provides a Victorian-style getaway that takes you back in time with its thick pine trees, serene lakes, and spotless temples. You can easily get rental vehicles or take a bus from Delhi to Aut and then a direct link to Jibhi to get there through Shimla's train station, which is 150 miles distant. Enjoy the sounds of birds while sipping TeaTea outside.
10. Enjoy the Tibetan Culture at Dharamshala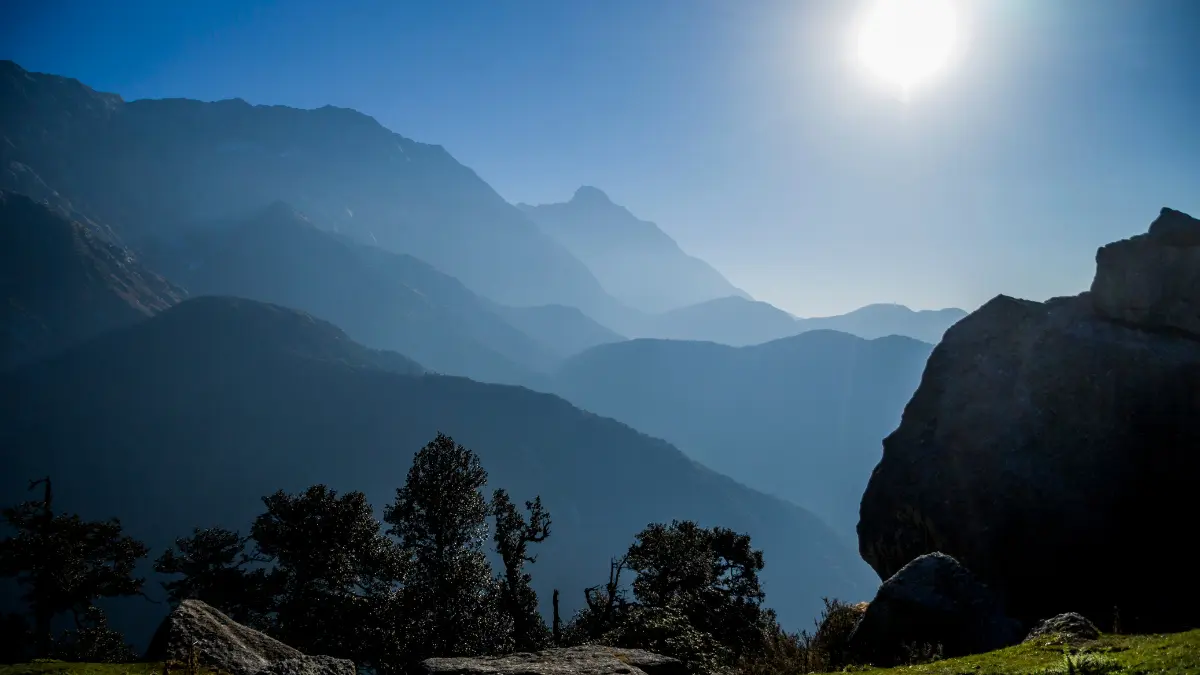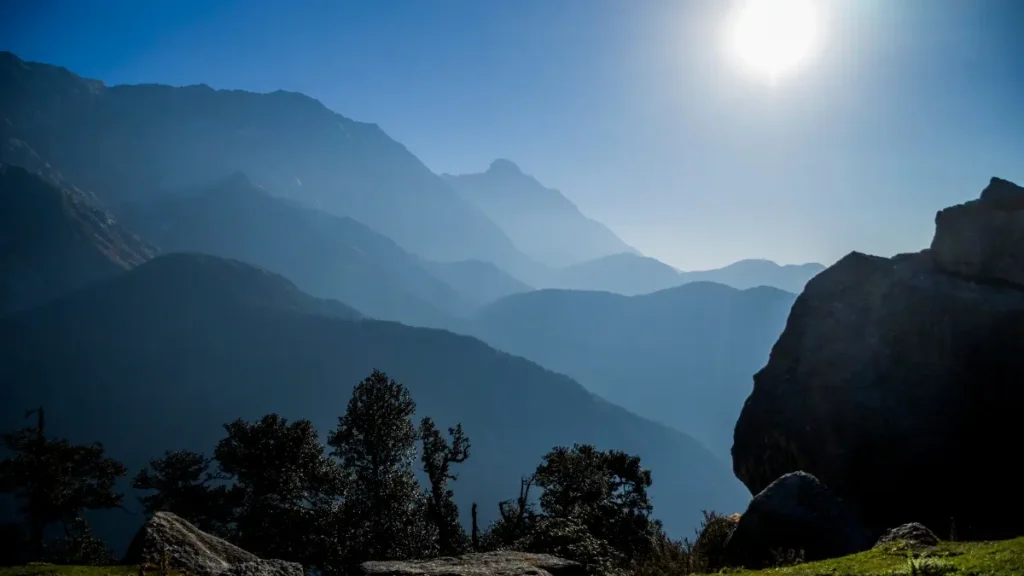 One of the nicest locations for a solo trip in India is Dharamshala. The exiled Dalai Lama resides in this Himachal Pradesh town home to the country's biggest Tibetan minority. The Tibetan monasteries are popular with tourists; if you're fortunate, you can meet the Holy Highness. You will feel completely at home in the Tibetan community. Due to the availability of trekking, camping, and paragliding opportunities in Dharamshala, adventure is another calling for tourists there. The Triund Walk draws tourists all year long.
11. A Historical Visit to Hampi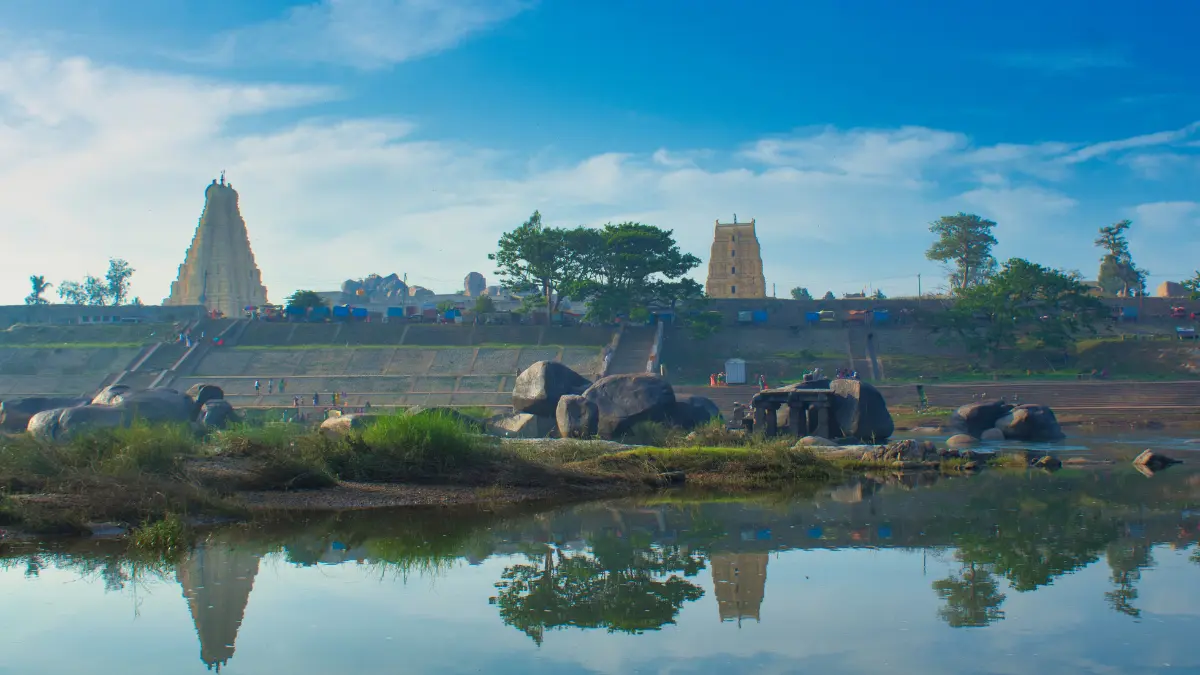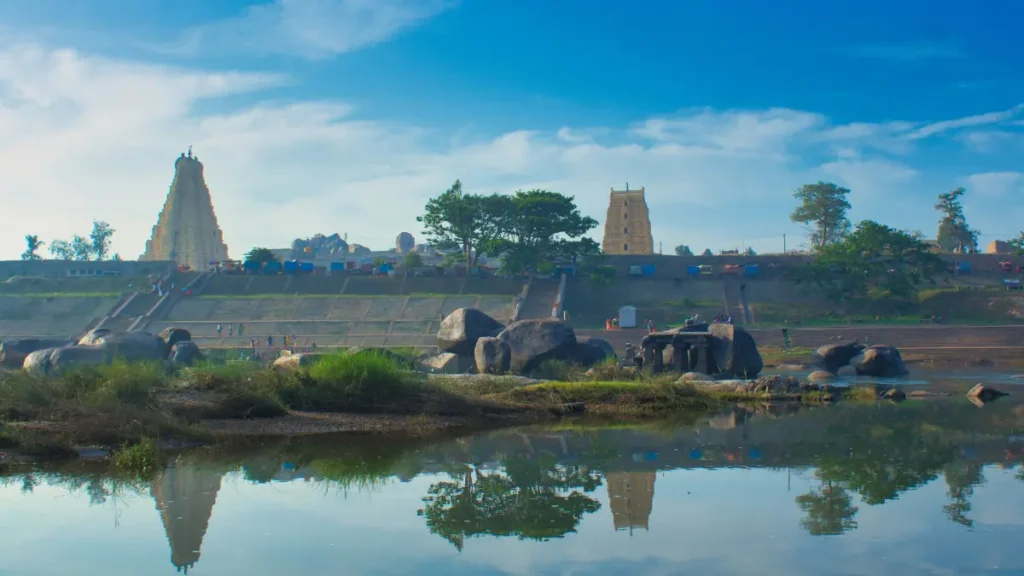 India's state of Karnataka is home to the UNESCO World Heritage Site known as Hampi. It is located on the banks of the Tungabhadra River, close to Hospet. This exciting and spectacular location is an outdoor museum filled with old temples, palace ruins, and other historical buildings. In addition to discovering surprising delights around every turn, visitors may explore the ruins of aquatic constructions, historic market lanes, royal pavilions, bastions, and treasury buildings.
12. Feel Royal in Udaipur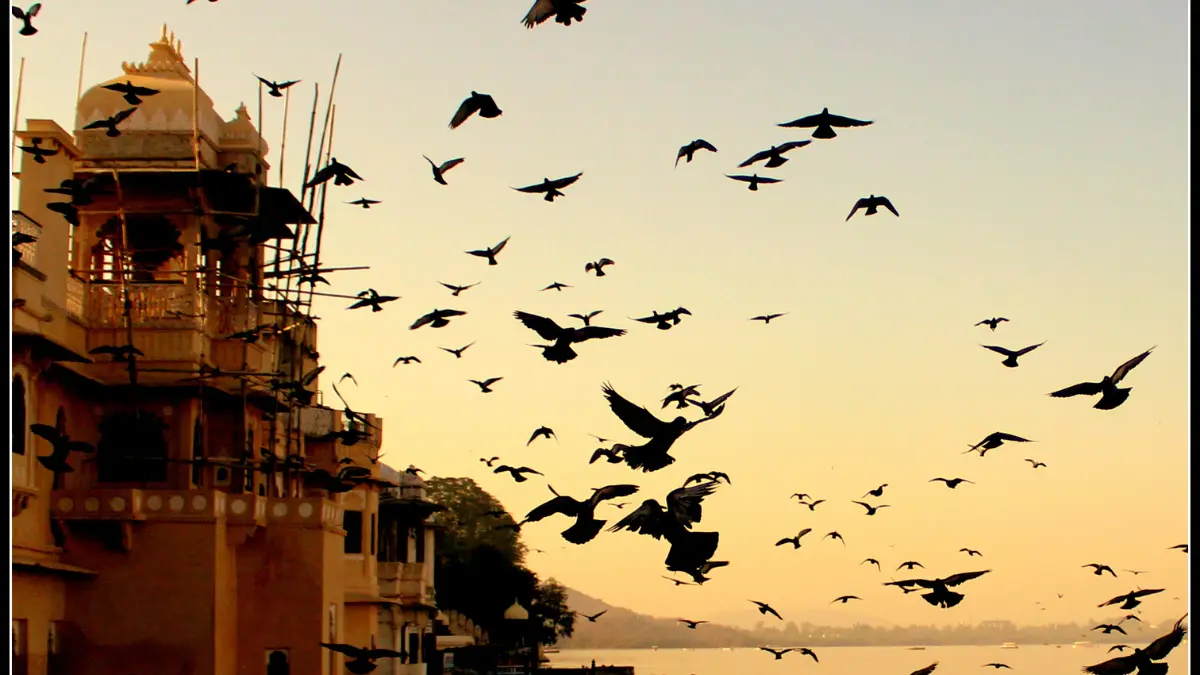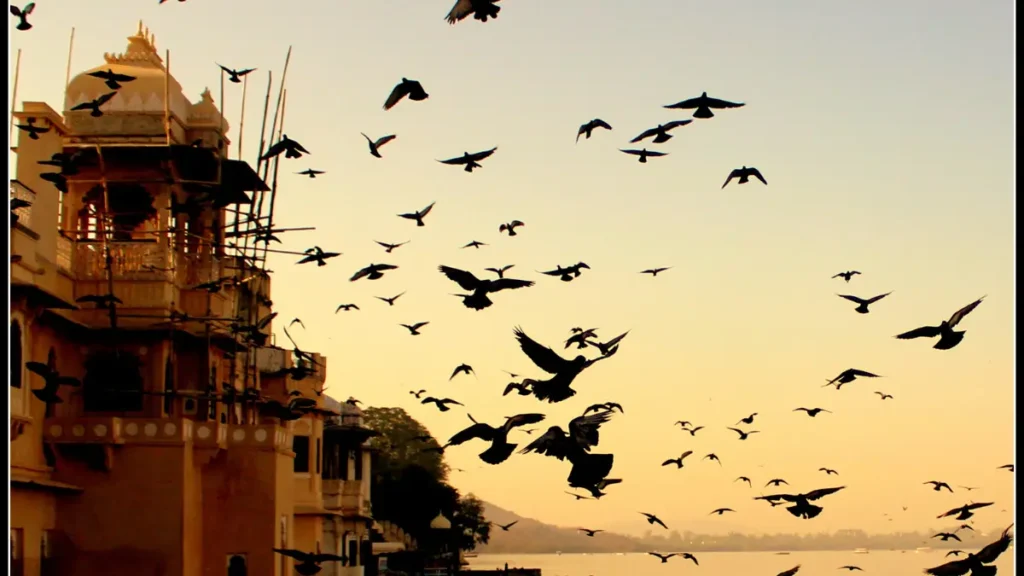 The Aravalli Mountains, which provide a breathtaking background for the city's historic Havelis and dazzling lakes, make the Rajasthani Udaipur famous for its unshakable appeal and natural beauty. Udaipur, often known as the "City of Lakes," has unequalled beauty, with shimmering lakes, charming forts, vibrant bazaars, traditional streets, and magnificent countryside all adding to its attractiveness. Every visitor to Rajasthan should visit Udaipur, where tourism offers the chance to enjoy the city's rich history and culture. Udaipur is among the top places for a solo trip in India.
13. Walk the Untrodden Path at Auli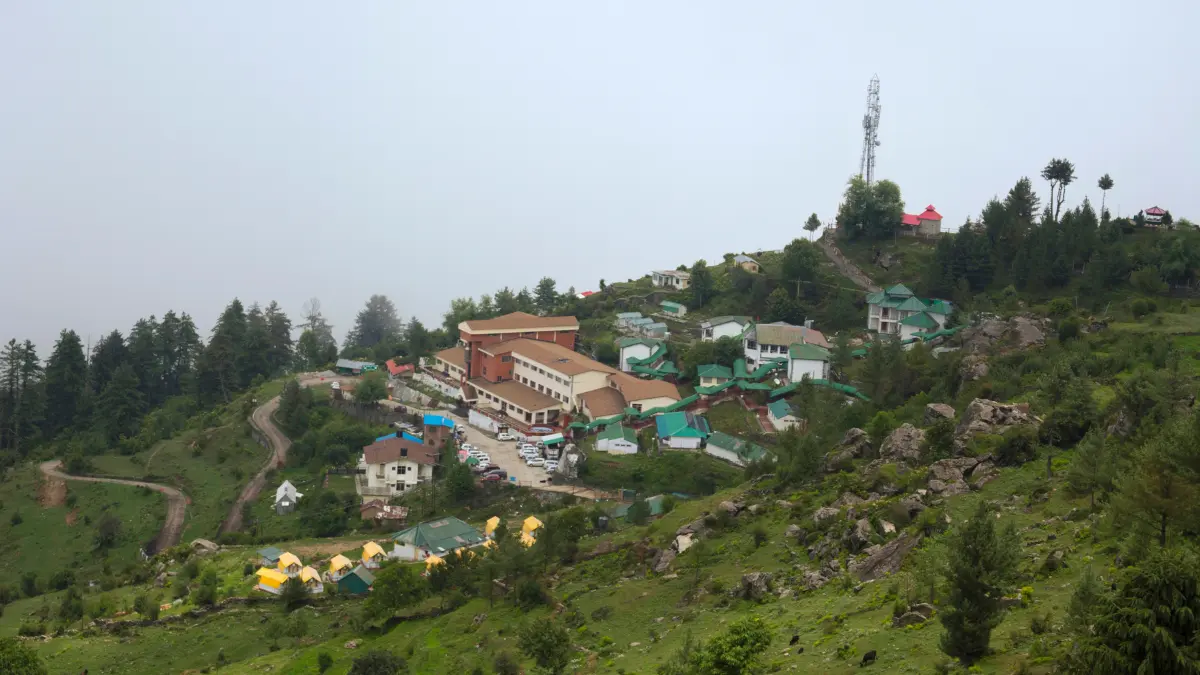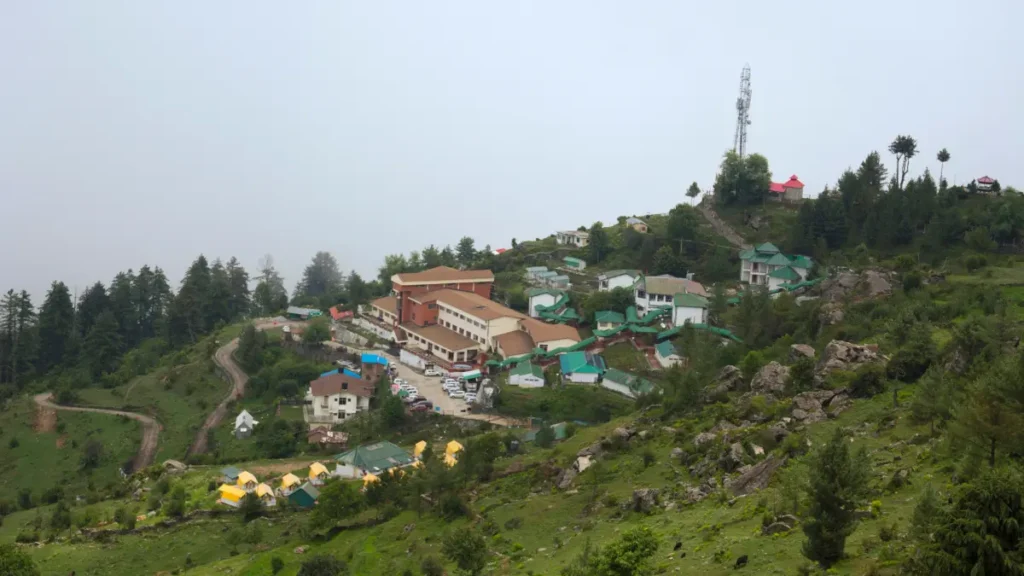 Auli, another lovely mountain retreat, is a good option for a solo trip in India. Uttarakhand is home to one of India's top ski resorts. Travellers are drawn to the hill town all year by its pleasant setting. While the winter is wonderful for skiing, the summer is ideal for camping and hiking. The hill town is a wise choice for both fun and relaxation. The idyllic beauty soothes your spirit as you gaze at the snow-capped summits of Nanda Devi and other peaks. Trekking, skiing, and gondola trips will make your trip more exciting.
14. Part Hard at Goa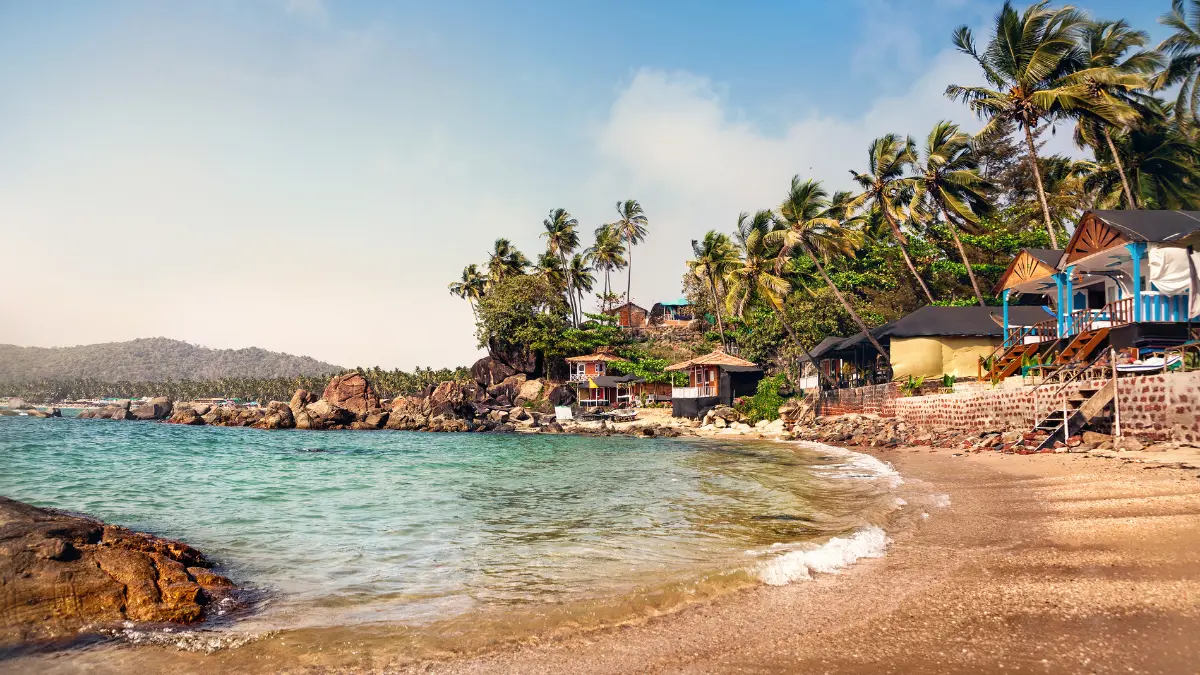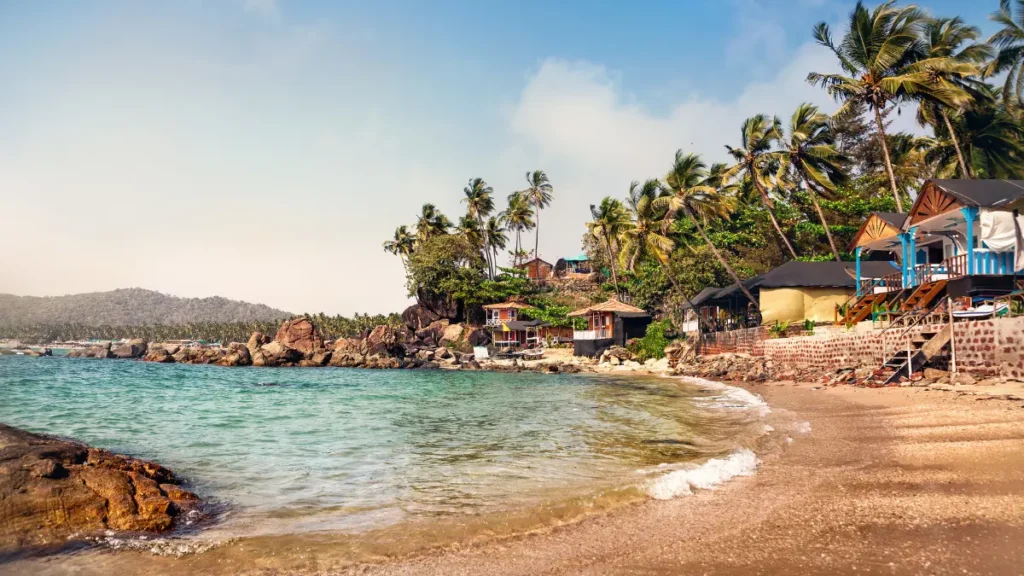 Goa is an excellent choice for a solo trip in India because it is ideal for solo travellers. The ideal place to conduct introspection is the country of sun, sea, and coastlines. Admire the beautiful sunrises and sunsets. Stay at beach camps with many hippies. There are more than 50 beaches, so visit them all. Enjoy swimming and other sports, including boat trips, jet skiing, snorkelling, and scuba diving. Take a backwater tour, a walk to the Dudhsagar waterfalls or a wildlife sanctuary exploration trip. Nightlife, events, cuisine, and sightseeing contribute to an amazing trip.
15. Relish the Israeli Culture at Pushkar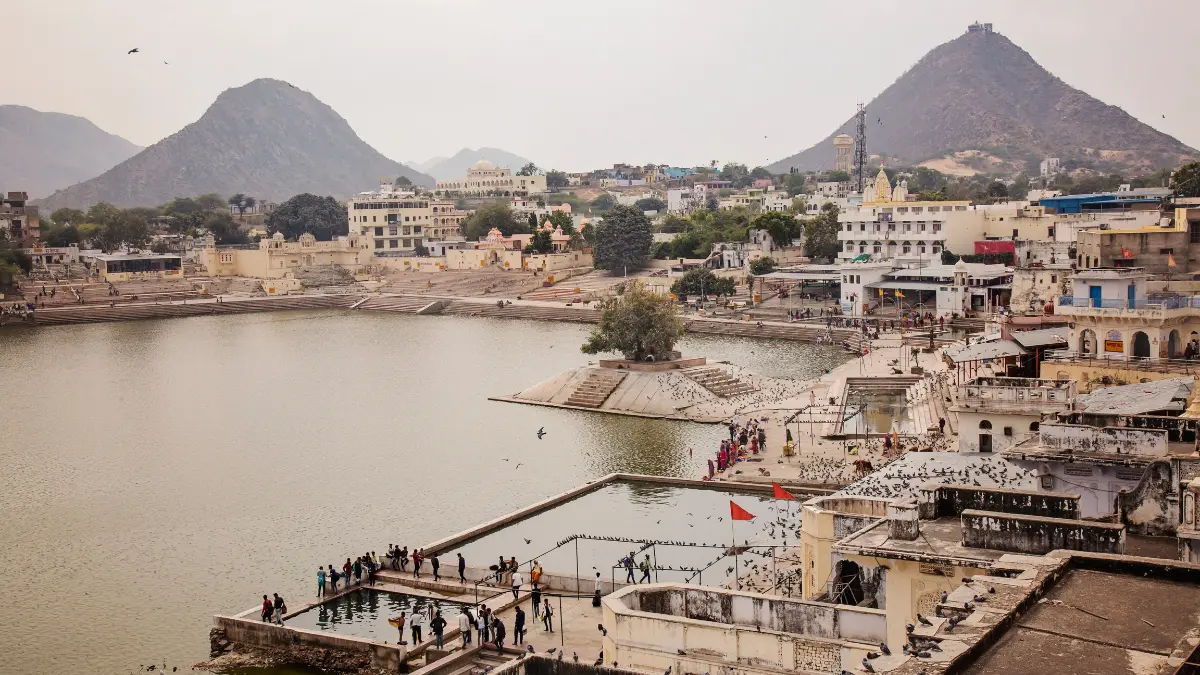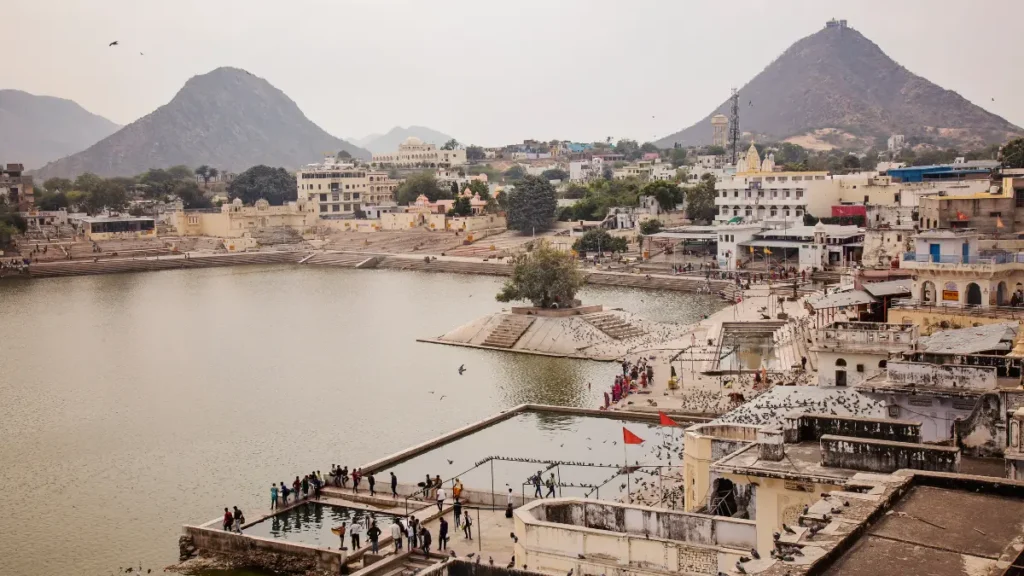 In Rajasthan, 15 kilometres separate the little town of Pushkar from Ajmer. Pushkar features various cafés and hostels for a backpacking trip, making it a great option for a weekend vacation from Jaipur. One of the largest camel fairs in the nation, the Pushkar Mela, is held at Pushkar every November.
Take in the chanting from the temples surrounding the ghats while lounging at the ghats, sipping TeaTea or meandering through the twisting alleyways. Pushkar's stores in the main street provide everything from silver oxidised jewellery to goods wrapped in various colours, making it a treat for those who enjoy street shopping.
Safety Tips for a Solo Trip in India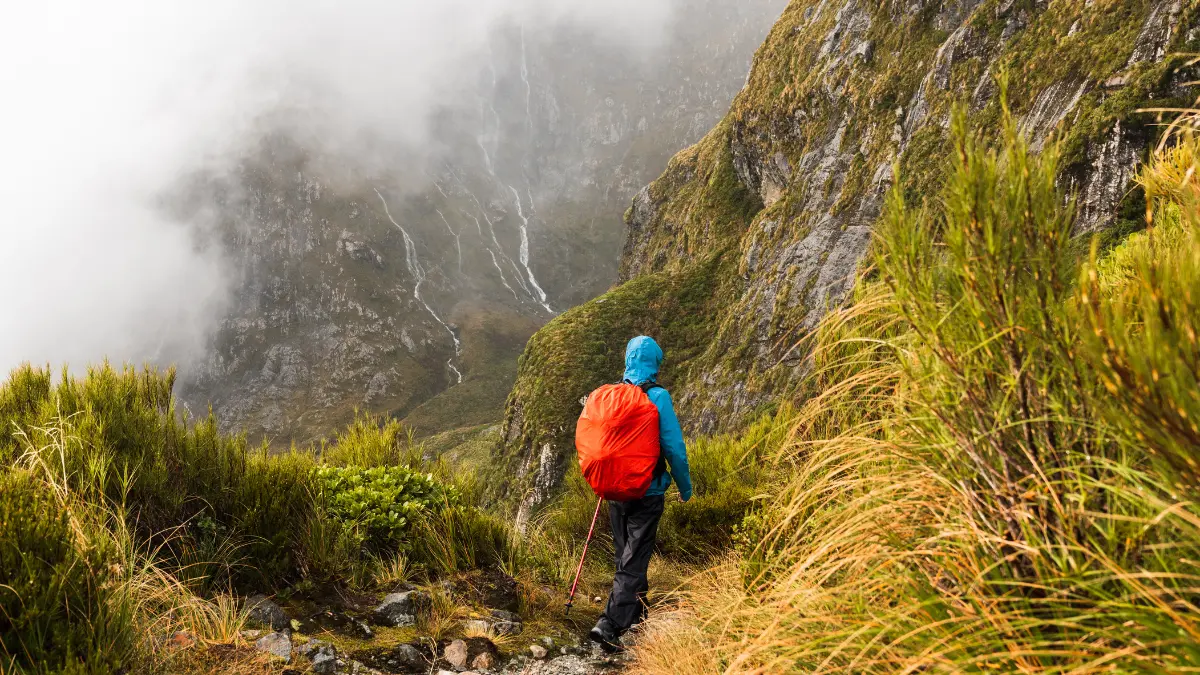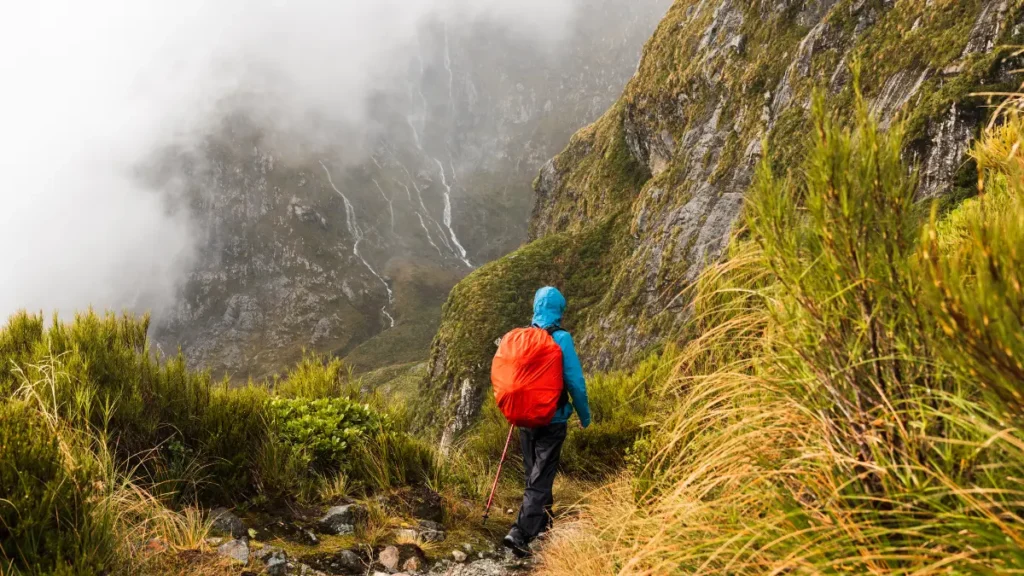 While it is free to travel alone and not continually check in with others, make sure someone knows the phone numbers of the accommodations you'll be staying at.
· Get an MTNL/BSNL SIM card for your phone if you are travelling to an area where your phone might not have service and are unsure of your accommodations because most locations do receive their signal.
· Always keep enough cash on you so that you may make it to a secure area if your luggage is misplaced.
· Keep your pack light when hiking so you don't have to lug around extra weight. Going on a backpacking trip in a cooler climate allows you to reuse some of your clothing without getting sweaty and disgusting.
· When travelling alone, knowing a few basic words in the local tongue will be helpful, especially when engaging with the people. Knowing how to say "please" and "thank you" is also helpful since they may be used to request things more successfully, acquire restaurant suggestions, and other things.
· Solo travel makes it simple to meet new people. People with similar interests are drawn to one another. When you feel lonely in a strange area, start a discussion with others nearby. Making friends can help you overcome any travel phobia and allow you to meet new people going to the same place. It might also help you cut costs when you share cabs with people you meet.
Budgeting for a Solo Trip in India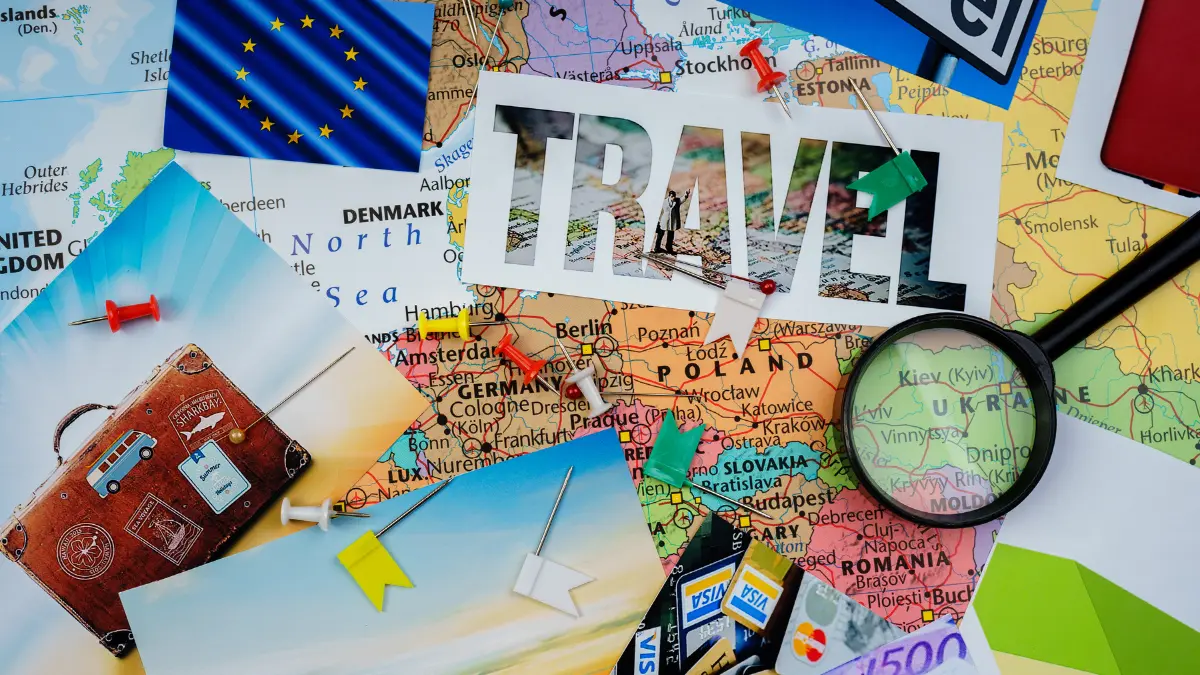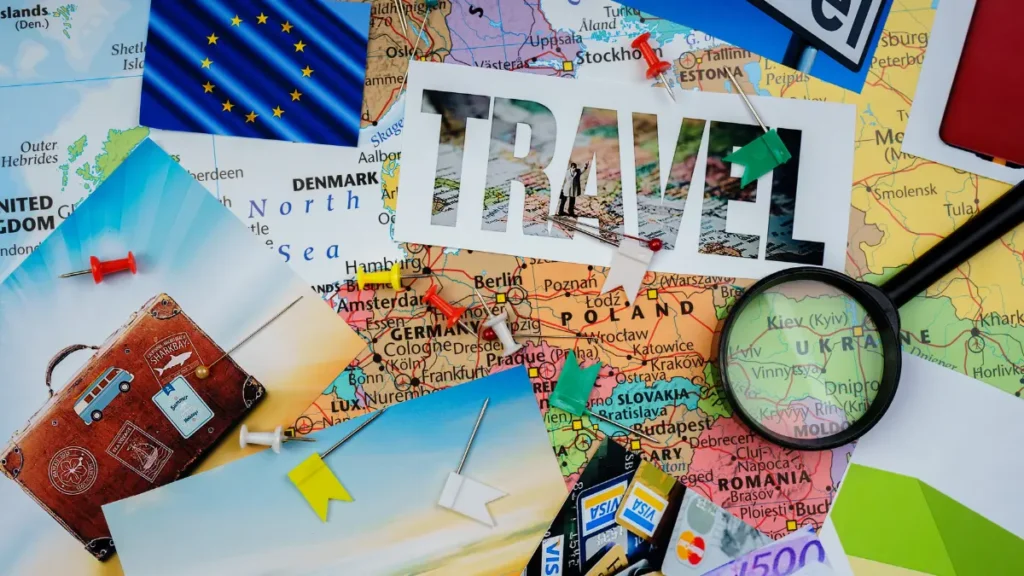 Budget plays the most important role in how and where your trip is. Your major costs will be accommodation, transport, and meals. Usually, it takes Rs. 5,000-8,000 for a 3-4 day solo trip in India per city/destination.
Accommodation: Choose hostels or guesthouses in the city. Dorm rooms will cut your accommodation costs – they usually start at Rs. 300 per night.
Transport within the Destination: Use public and local transport facilities instead of taxis and cabs unless necessary. If you're going shorter distances, you can choose to walk.
Meals: Try eating at local restaurants and cafes or stalls. Blend in like a local regarding meals rather than going to expensive places for food.
Discounts: If you're a student, look for discounts at sightseeing places and transportation centres.
Conclusion
A transforming adventure, a solo trip in India offers the adventurous traveller a tapestry of encounters. As you embark on your voyage, you will be immersed in a nation brimming with rich culture, history, and varied landscapes. Several places to visit in India may satisfy any wanderlust needs. Many dimensions of India's attractiveness are yet to be discovered, including its festivals' exuberance, people's friendliness, and the delectable variety of its cuisine. Beyond the sensory assault, a solo trip in India presents a special chance for personal growth as you explore the differences and complexity of this fascinating country.