Have you ever wondered where the 'patola' sung about in many Bollywood numbers comes from? Well, Patan Gujarat is the birthplace of the beautifully handcrafted patola and the home of the UNESCO World Heritage Site 'Rani ki Vav'. Let's explore one of the most beautiful hidden gems of India!
Patan Gujarat
Patan is a city in the colourful state of Gujarat that houses many marvels of nature and history. This beautiful hidden gem of India beckons you to follow the path to its many wonders. This former capital of Gujarat is where the famous patolas are created by hand – and you can also buy them! 
The city's history dates back to the medieval ages, the remnants of which can be found in many of the architectural marvels present here. This city is situated on the banks of the ancient Saraswati River, which is slowly drying up forever. It has a lot to offer to tourists who know the city's historical and cultural value. As the tourism industry isn't at a boost here yet, flocks of tourists won't be found here, and you can peacefully enjoy your trip.
If you wish to learn more about the heritage of Gujarat and its culture that is ever-so full of spirituality, Patan Gujarat, is a must-visit city.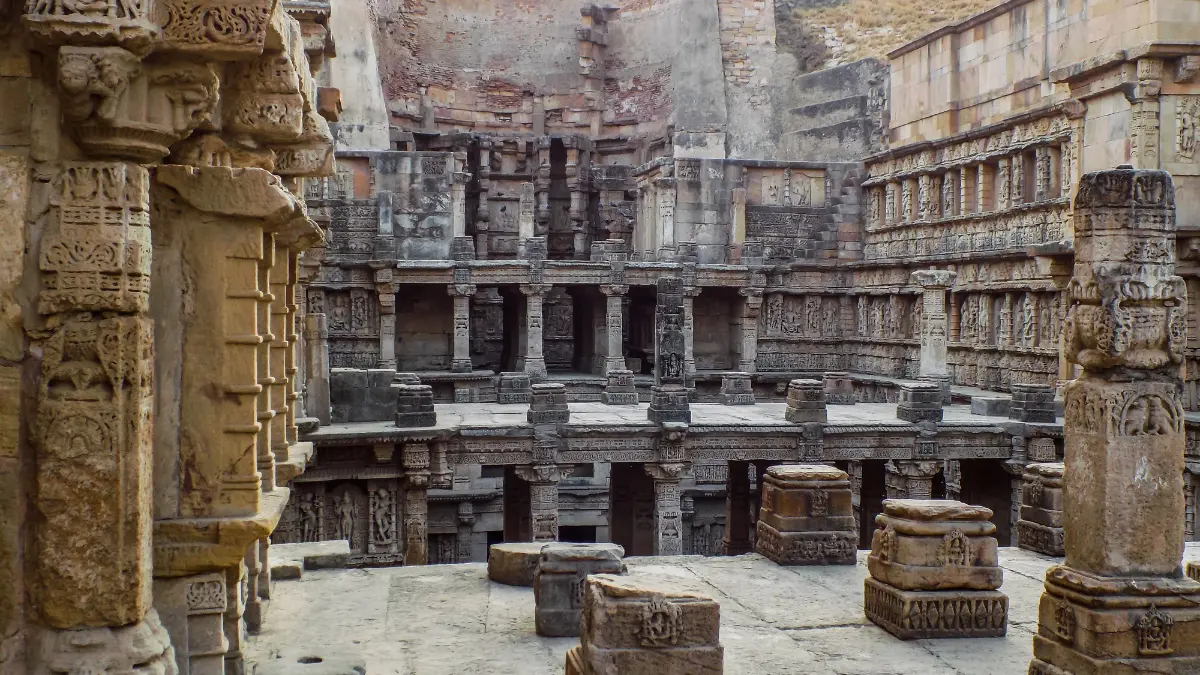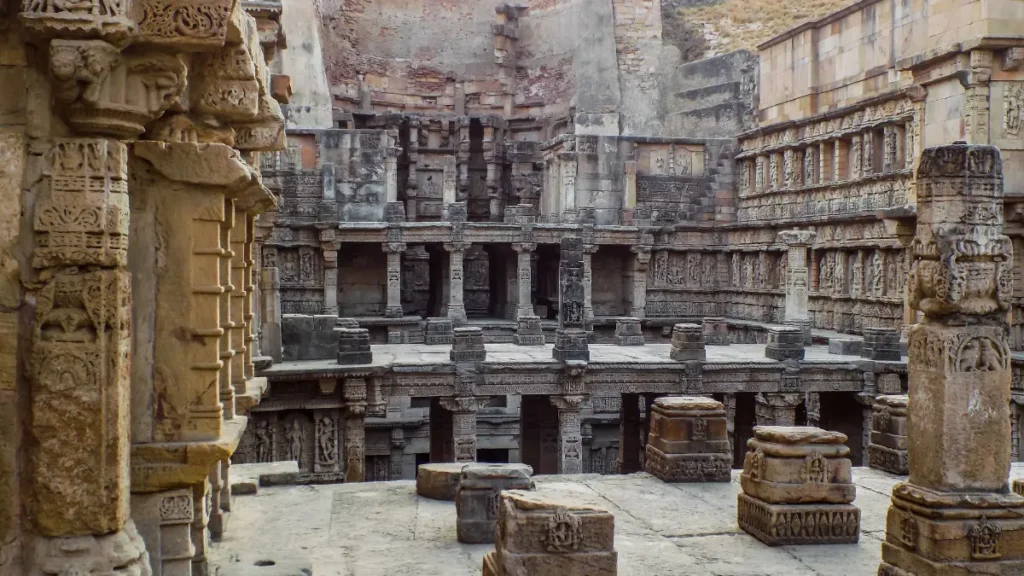 History of Patan Gujarat
The rich history of Patan Gujarat, is soul food for history buffs. The city is fortified and was founded by Vanraj Chavda, the most powerful Chavda King, some 1200 years ago. In honour of his close friend Anhil Bharvad, he called the city "Anhilpur Patan" or "Anhilwad Patan" and made it the Capital of Gujarat. Since then, Patan has been ruled over by several strong Chalukya Dynasty emperors and renowned Jain counsellors like scholar Acharya Hemchandracharya. Mahmud of Ghazni, a Turkish king, invaded the city in 1024 AD and declared it the capital of the Gujarat Sultanate. In the 1180s, Muhammad of Ghor launched an attack on the city, but the Solankis repulsed him; between 1200 and 1210, Muhammad's general Qutb-ud-din Aybak—who would eventually become the Sultan of Delhi—sacked the city, which the sultans destroyed in 1298. Gujarat became an autonomous Sultanate after the Delhi Sultanate collapsed at the end of the 14th century, and Sultan Ahmed Shah relocated the capital to Ahmedabad.
It is estimated that Patan Gujarat may have been the 10th largest city in the world around the year 1000 A.D.
Due to the rich history, many monuments in tribute to their creators still stand in the city, like the various mosques and Jain temples. It would help if you explored them while on a trip to Patan.
Places to Visit in Patan, Gujarat
Patan has many tourist attractions, from the historical Rani ki Vav to the natural beauty of the Sahastralinga Pond. The uniqueness of each place draws you to explore it to its core and relish the glamorous history of the city.
1. Rani Ki Vav – A UNESCO World Heritage Site in India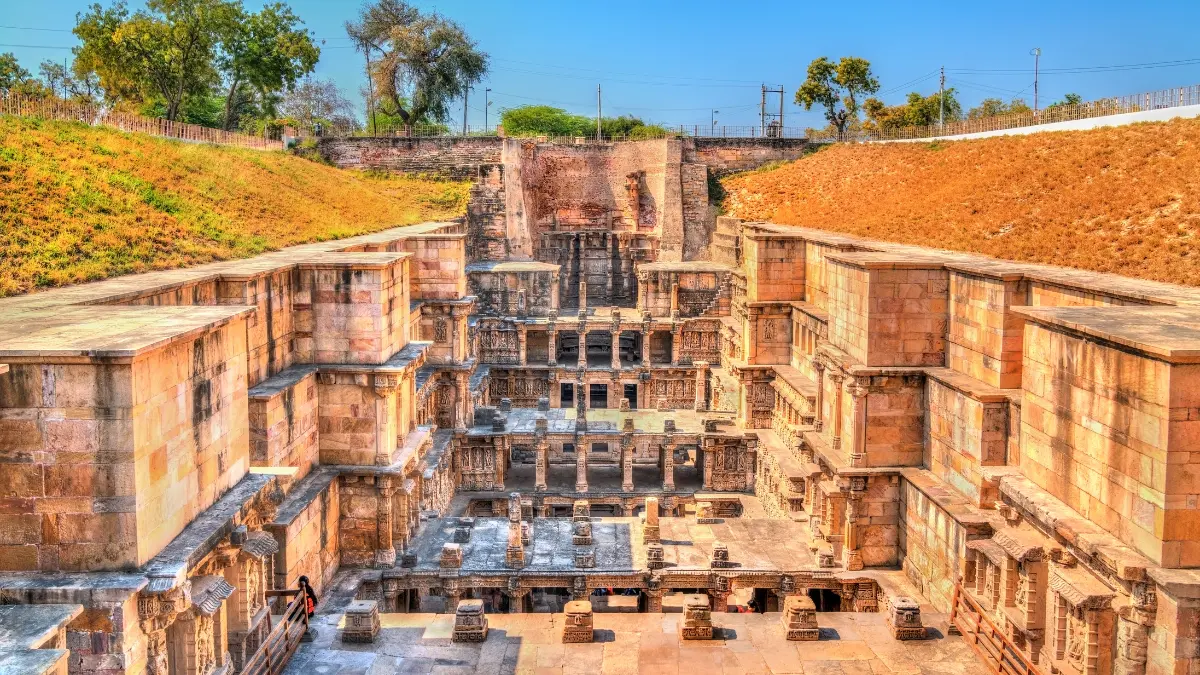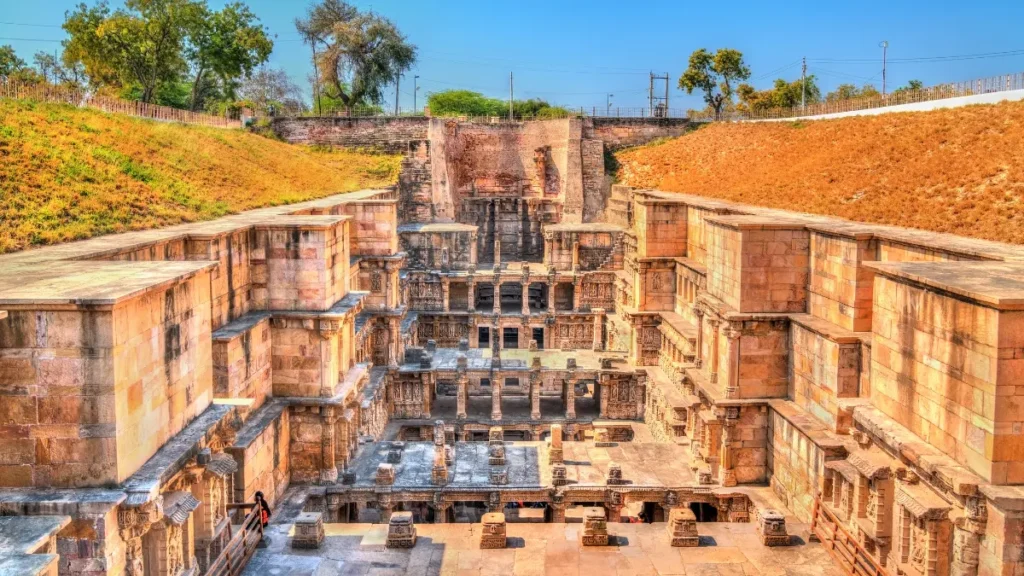 Rani Ki Vav is one of the most beautiful step wells in the country and has been bestowed by being part of the UNESCO World Heritage Sites in India. The intricate and haunting beauty of the handmade carvings all over the place makes you curious to explore history and know more about it.
Rani ka Vav, considered the largest stepwell in Gujarat, embodies the pinnacle of Maru-Gujarat architecture. The recently released Rs. 100 notes from the Reserve Bank of India feature a prominent depiction of this UNESCO World Heritage Site, a 900-year-old edifice.
Rani Ki Vav is the most popular attraction in Patan Gujarat, and people from all over the country visit it to marvel at its beautifully carved sculptures and stone steps. This stepwell, first constructed in the eleventh century as a memorial, is a work of real artistic talent and has a reliable water source and structural stability. Because of its religious significance, the well is shaped like an upside-down temple, emphasising the sacredness of water. It's interesting to note that the sculptures of different Yoginis and Apsaras are depicted wearing the "solah shringar," or 16 distinct types of self-adornment.
2. Saharstralinga Talav, The Cursed Pond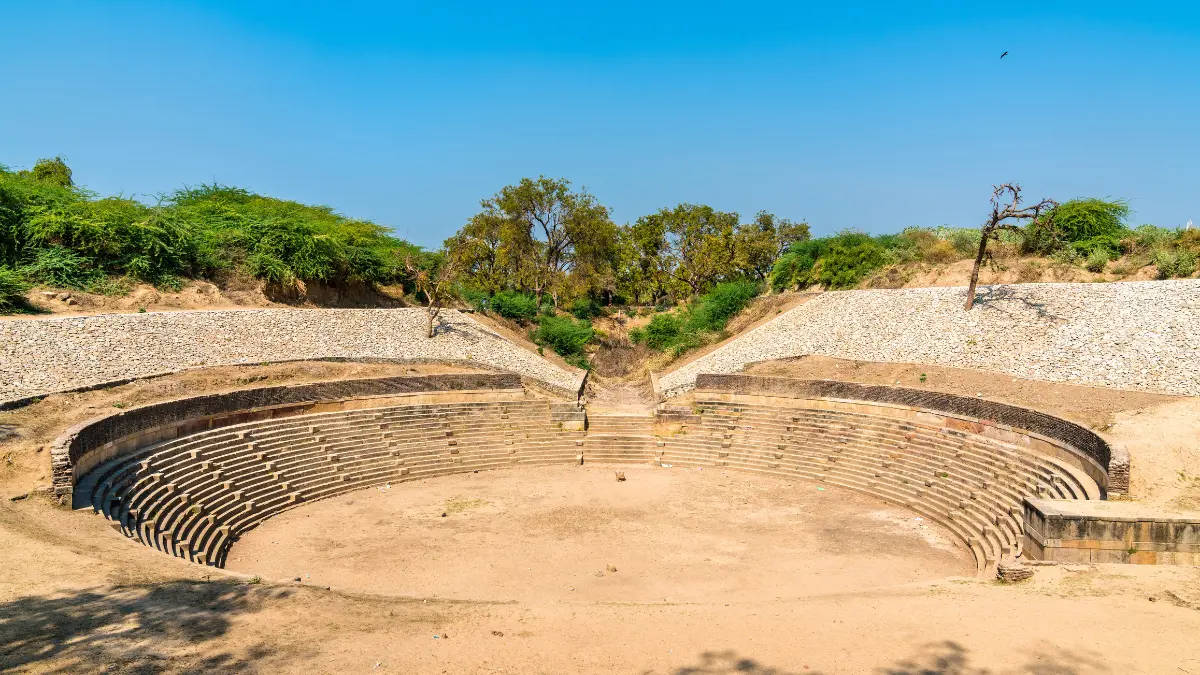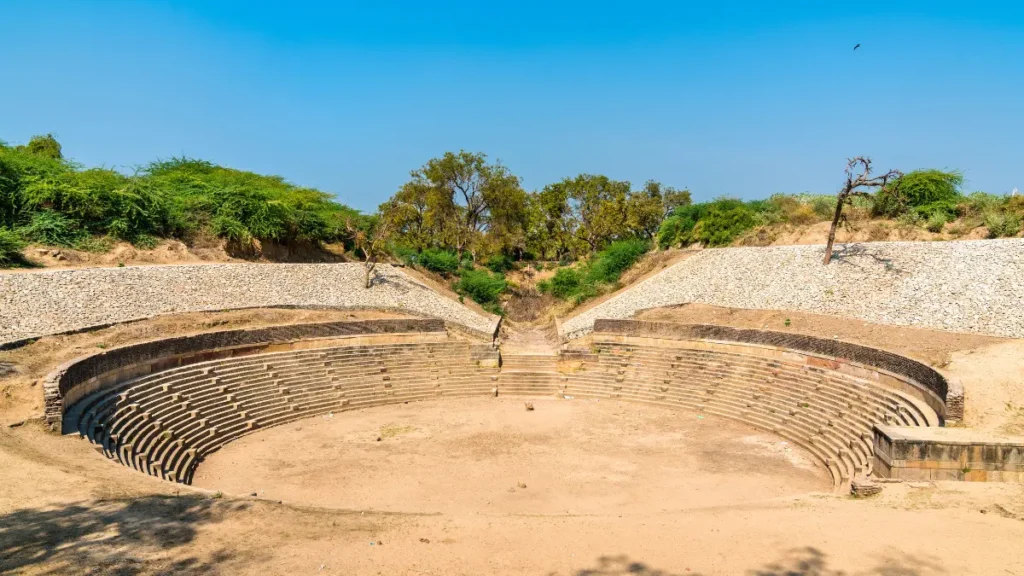 Sahastralinga Talav, an artificial water storage reservoir built in the late eleventh century by Chalukyan monarch Sidharaj Jai Singh, is located northwest of Patan. The Saraswati River provides a passage for the tank's water supply. The tank used to be filled to the brim with water back then, and its architectural style is acclaimed for being the ideal fusion of Hindu devotion and water conservation.
According to legend, the monarch passed away without leaving a successor because of a curse placed by a gorgeous woman from a group of tank diggers, and the tank has been empty ever since. There are rumours that several shrines honouring different gods and goddesses stood at the side of the tank; now, all that remains are ruins. When you come, be sure to study the tourism pamphlets and hear local people's accounts to learn about the legends that surround this stunning location.
3. Jain Temples: The Intricate Details of Spiritual Marvels
Up to 100 temples honouring different gods may be found in Patan, most of which are Jain temples. The two most well-known are Panchasara Derasar and Mahavir Swami Derasar near Dhandherwad. This complex has five more Himalayas. Additionally, there are Bhojanshalas and Dharamshalas; all these services have been around for a long time. Every year, on the anniversary of the Jinalaya, a three-day festival is held. The Panchasara Parshvanath Jain Derasar is one of the biggest temples – its intricate stone carvings and white marble flooring illustrate the extensive Jain architectural style. Previously, all Jain temples were carved out of wood. However, Uda Mehta, the builder, ordered that all temples be constructed out of stone because a minor error may ruin the entire structure.
Due to the approximately twenty-five thousand old Sanskrit and Prakrit manuscripts found in the Gyan Mandir, the Patan authority developed it as a centre for Sanskrit and Prakrit education. Being the most extensive collection of its sort in India, it attests to Patan's former reputation as a centre of profound study. The Panchasara Jain Temple is not far from Hemchandracharya Gyan Mandir.
4. Regional Science Centre: Educational Hub for Everyone
The Regional Science Centre and Museum is an educational hub for everyone interested in science. The mission of the Regional Science Centre of Patan is to illustrate or disseminate information about the advancement of science and technology and how it may be used to enhance human well-being through a variety of events and programmes, including science camps, public lectures, seminars, and exhibitions.
The Centre houses a Dinosaur Park, a Human Science Gallery, a Hydroponix Gallery, a Chemistry Gallery and an Optics Gallery for you to take a dip in scientific knowledge about life, its forms, and its origins. You can visit here for a 5D theatre experience and to play at the Park with life-sized dinosaurs. Many other attractions inside the Centre help boost your knowledge.
Things to Do in Patan, Gujarat
Patan, the former capital of Gujarat, is a cultural hub, offering many activities for tourists.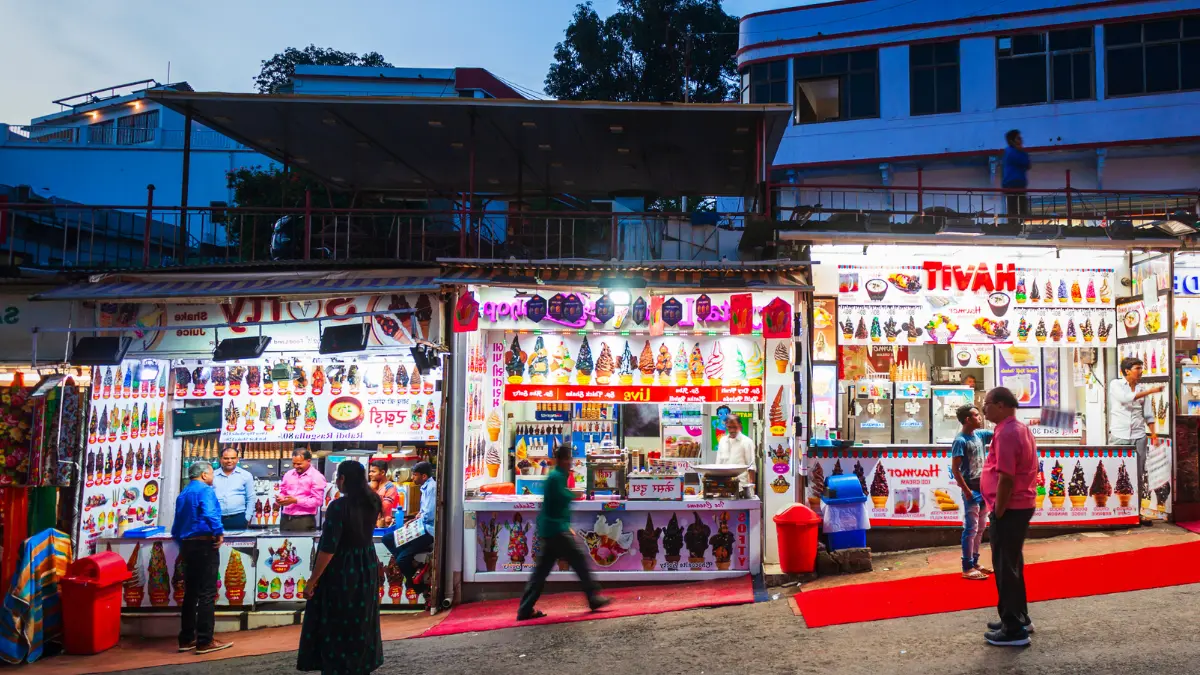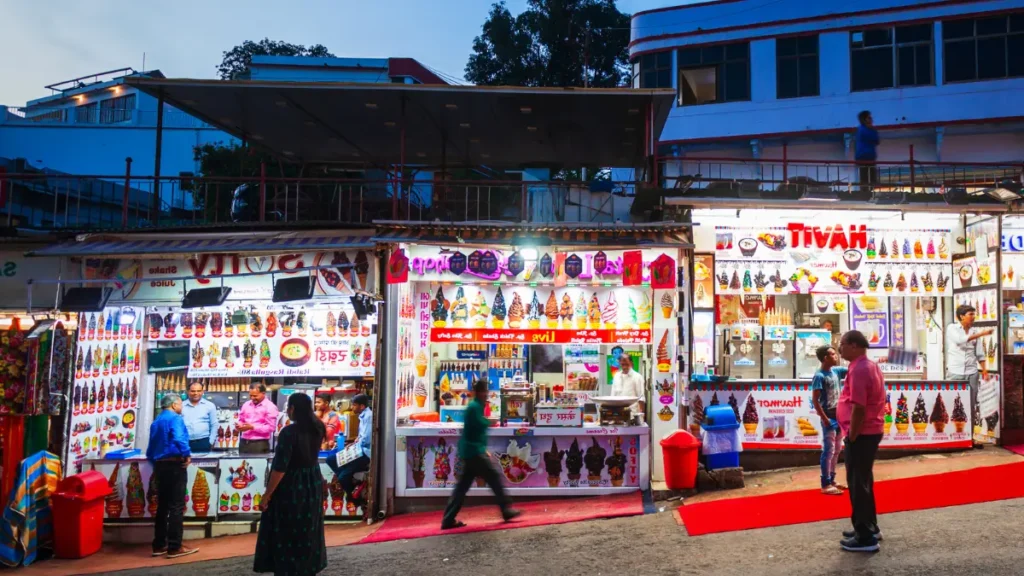 1. Shopping: Shop till You Drop!
If you're in Patan, you must engage in shopping at one of the many markets of the city. The city offers a wide range of stuff you can buy, from apparel to handicraft items. Many malls and markets have been set up to cater for the specific needs of buyers – from fabric markets for buying raw and precut fabrics to spice markets for buying the aroma your kitchen needs.
2. See How the Patola is Made and Buy It!
Look out for a 'proper patola' to give you the 'swag' you're finding in traditional outfits. Patola silk sarees are handstitched and hand-embroidered with utmost details and intricacies that you will find nowhere else. Their price range is quite high, and not everyone can afford them, but if you have a few bucks to spare, remember to buy this beautiful dress that will add glamour to your wardrobe. A patola saree requires much time to complete from beginning to end. Time-consuming, complicated, and hand-woven—all of these factors add to the cost of a patola, which typically ranges from 20,000 to several lakhs, depending on the craftsmanship and thread used. 
3. Be A Part of the Rani Ki Vav Festival
The festival of Rani Ki Vav is observed with great grandeur in Patan throughout December and January. Another name for it is the "Water Festival." The stepwell is adorned with magnificent decorations during this celebration. When the "Diyas," or lamps, are lighted across the location in the evening, the area becomes breathtakingly gorgeous. Witnessing this incredible festival, therefore, becomes the main draw for many travellers, especially after the accreditation it received as a UNESCO World Heritage Site in 2014.
4. Take a Stroll on One of the Water Beauties of Patan Gujarat
Sahastralinga Talav, Bindhu Sarovar, and Khan Sarovar are among Patan's most popular tourist destinations. Their architecture makes them the most sought-after places for a picnic. These are pleasant locations to spend an evening with loved ones and family. Stroll by the Sarovar and then take a break in nearby parks or gardens. There are numerous excellent restaurants nearby, and kids can have a great time at the Park. Round off the excursion with regional specialities for supper after taking a stroll and spending some quiet time in the gardens.
The Rich Handicraft Industry of Patan Gujarat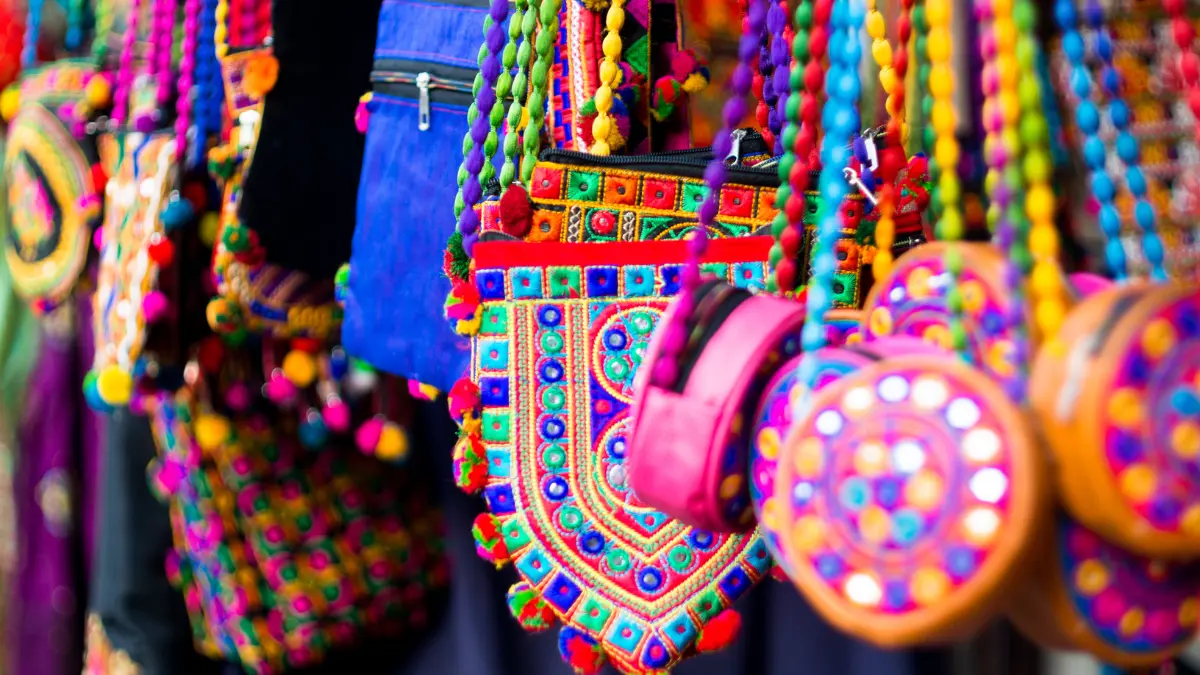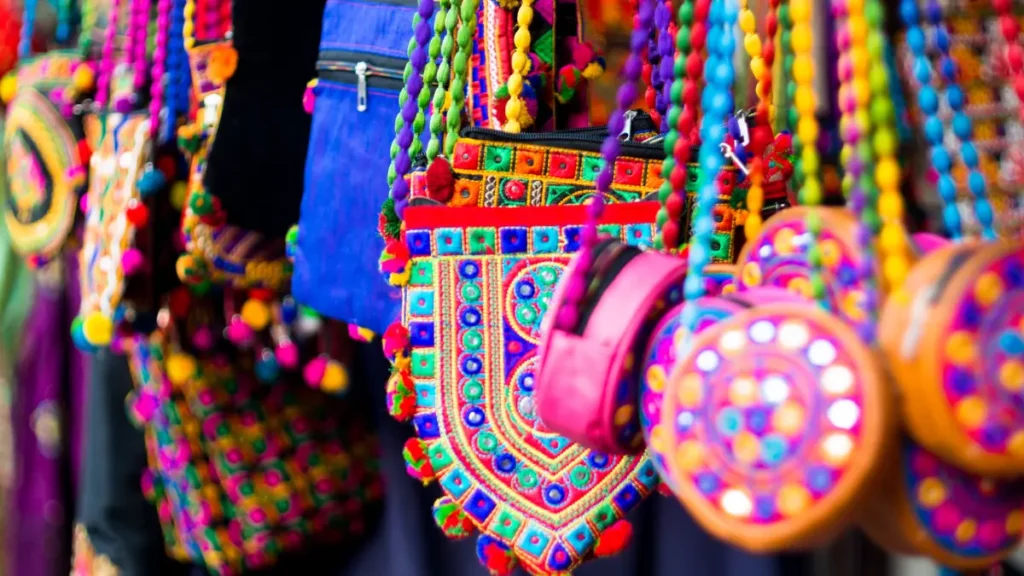 Patan Gujarat is home to a wealth of elaborate handicraft customs that have been valued and honoured for generations. The rich creative legacy and profound cultural roots of the city are reflected in its handicrafts.
The Patola silk saree is one of Patan's most famous handicrafts. These sarees are well known for their elaborate double ikat weaving method, which creates symmetrical and captivating designs by dying the warp and weft threads before weaving. The Salvi people in Patan make these beautiful textiles; one saree's construction takes many months. Patola sarees are highly valued heirlooms with vivid colours and elaborate designs influenced by religious and natural symbols.
Additionally, Patan is well-known for its mirror work embroidery, tie-dye, bandhani, and wooden block printing. Numerous textiles and apparel products are produced using these techniques, all of which capture the lively and distinctive aesthetics of the area. Other crafts, leather goods, and silver jewellery are essential to Patan's artisan scene.
These handicrafts are not only consumer goods; they are also representations of the city's distinctive culture. They witness the talent and commitment of the craftspeople who have worked so hard to uphold these customs over many centuries. Initiatives have been taken to safeguard and promote these crafts to guarantee their survival and long-term viability.
Best Time to Visit Patan Gujarat
The perfect time for spending a few days at this beautiful place is during the winter months. The scorching heat and soggy weather subside during the time, making it ideal for a visit. The Rani Ki Vav Festival also adds charm to the visit.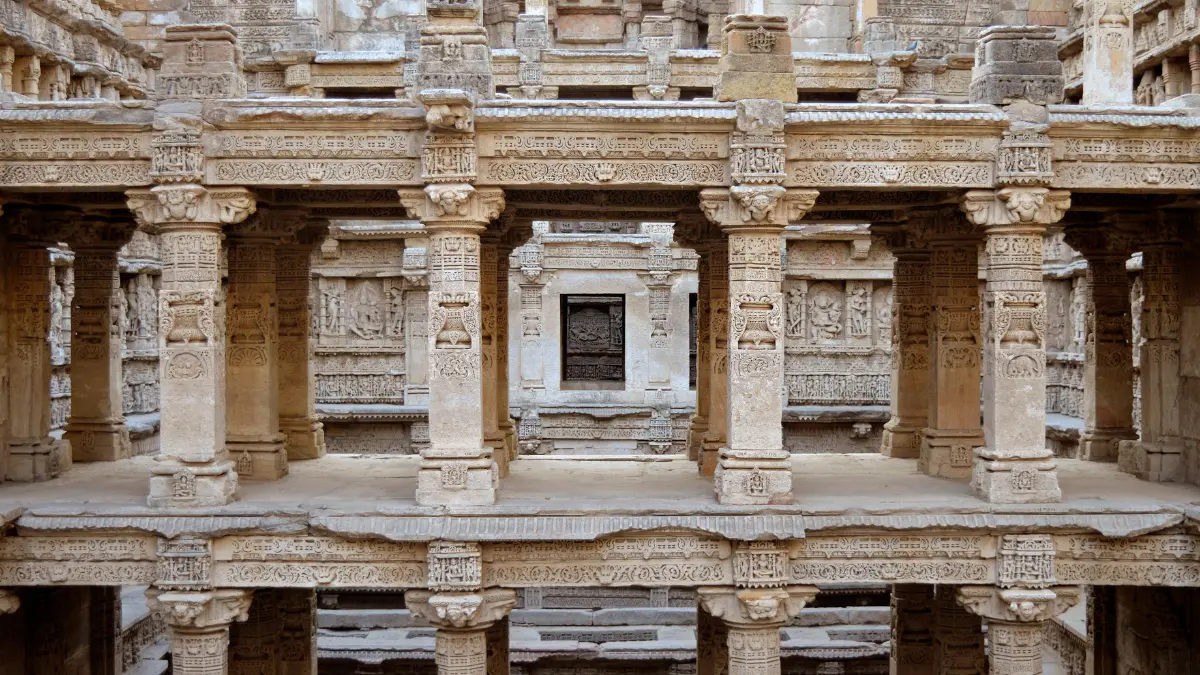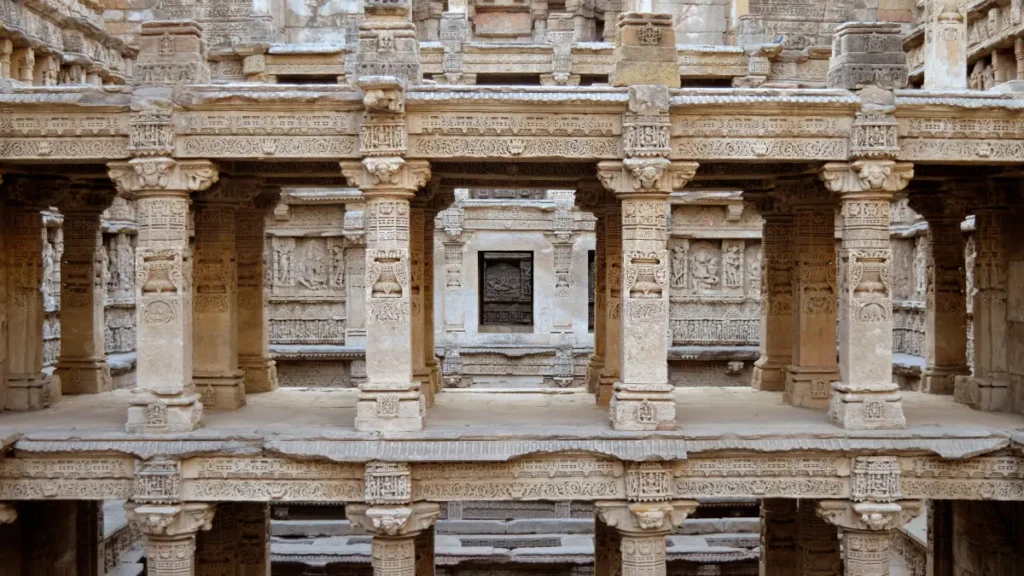 How to Reach Patan, Gujarat
Patan, Gujarat is a city well-connected to all major cities of the country through Ahmedabad. Ahmedabad is just 100 kilometres away from Patan Gujarat.
Via Air
The closest airport is the Ahmedabad International Airport, where you can get buses and taxis to Patan.
Via Train
Patan Gujarat has a railway station that has trains connecting to Ahmedabad daily.
Via Road
Buses and taxis regularly operate along the Patan-Ahmedabad route. You will find a bus to Patan Gujarat every 3 to 4 hours from Ahmedabad.
Conclusion
Patan, Gujarat is a beautiful city located on the Western Ghats and is a hidden gem of India that is yet to be commercialised. It is home to one of the most precious UNESCO World Heritage Sites in India – the Rani ki Vav. There are many architectural marvels in this culture-rich town that you should not miss out on exploring. The city offers a lot to its guests – from grand attractions like temples, step wells, and more to exciting activities that bring you closer to the place's history and culture, like the patola weaving and handicrafts of the city.
Patan is a shopper's paradise, and you will surely take home one of the many souvenirs displayed here. As you go through the various monuments and waterbodies of this pretty place, learn more about its history and culture by interacting with the locals – they will offer what most cannot offer – a sense of belonging and a peek into the hidden history and legends of the city.