We've all heard the phrase 'kaalapaani ki saza' numerous times in the Andaman and Nicobar Islands. But did you know where another cruel 'saza' or punishment like the kaalapaani ki saza was given? It was in the seas of Diu and Daman. Currently open to the public, you can see this jail and learn more about its horrendous history when touring Diu and Daman.
Diu and Daman: A Portuguese Marvel and the Goa of Gujarat
Did you know? Diu and Daman are part of the same union territory but are miles apart! There's a difference of a whopping 600 kilometres between Daman and Diu!
Tucked away on the immaculate Arabian Sea coast is the charming union territory of Diu and Daman, which is frequently overlooked in India's extensive list of travel hotspots. For those looking for a unique vacation experience, these twin treasures appeal because they combine natural beauty, colonial history, and cultural variety.
The smaller of the two, Diu, is well known for its serene beaches, verdant palm trees, and easygoing vibe. Beach enthusiasts should visit Nagoa Beach, which offers tranquil waves and various water activities. Portuguese influence may be seen at Diu Fort, a UNESCO World Heritage Site. It is a historical and architectural marvel with elaborate construction and spectacular sea views.
Daman, on the other hand, has a rich colonial past that is seen in its architecturally maintained buildings. The famous Moti Daman Fort and the Portuguese-built St. Jerome Fort from the 17th century are mute reminders of a bygone age. Daman's churches, like the Church of Bom Jesus and the Church of Our Lady of Rosary, are excellent examples of the region's Portuguese architectural influence.
Seafood is a standout feature of the delicious cuisines offered in Daman and Diu. Try the local specialities, which include seafood thalis, prawn balchao, and fish curry. The cuisine's blend of Portuguese and Indian flavours is evidence of the area's distinct past.
Time appears to slow down in Diu and Daman, enabling visitors to take in the breathtaking scenery, discover the historical treasures, and experience the native way of life. Whatever your interests—food lovers, beachcombers, or history buffs—these places have something to appeal to everyone. Consider including Diu and Daman in your itinerary for a genuinely unusual and more obscure travel experience in India. Discover these undiscovered treasures on the western coast for a unique and life-changing experience.
Top 16 Places to Visit in Diu and Daman
Diu and Daman are rich in history and geography, providing tourists with many sightseeing opportunities. Let's explore some of the best places to visit here! 
1. Diu Fort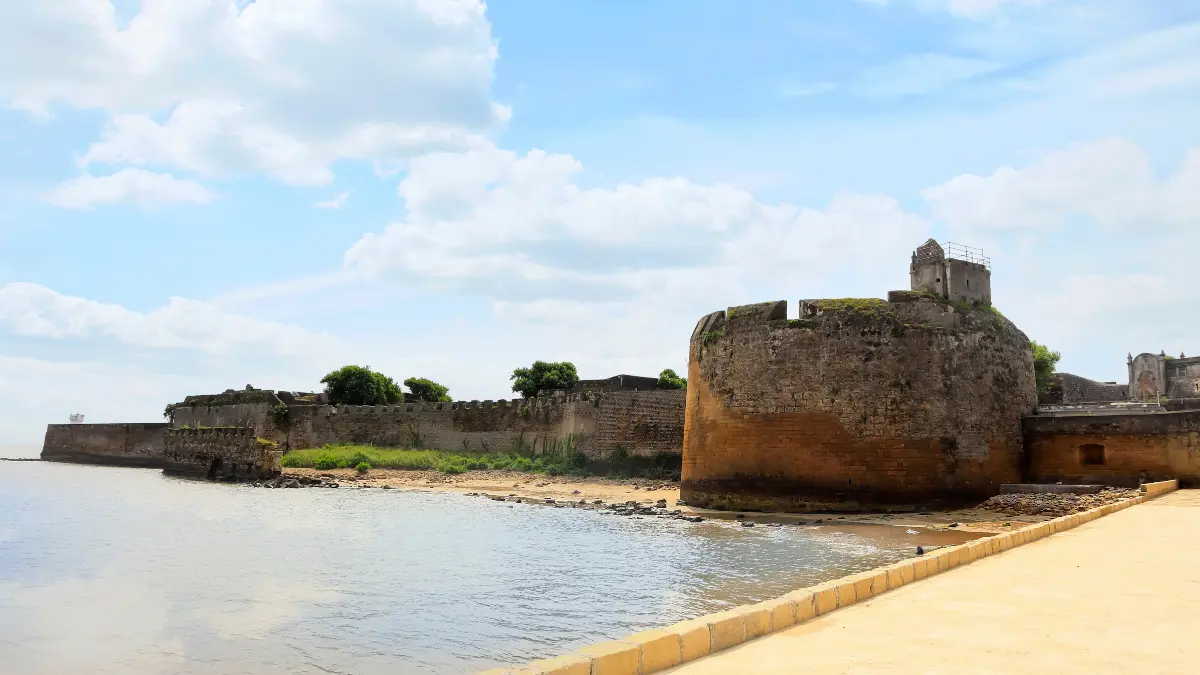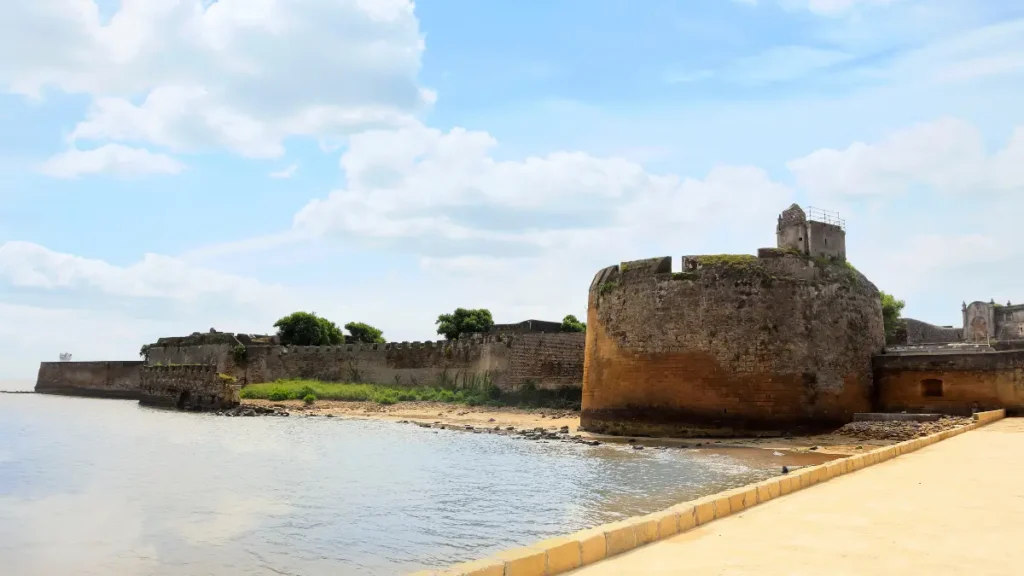 Diu Fort, which is surrounded by water on three sides, provides an amazing view of the ocean. During their time in India, the Portuguese constructed this fort, which the Indian government currently governs. It is also known in Portuguese as "Praça de Diu." One of Daman & Diu's top attractions, this enormous fort draws a lot of tourists who are interested in history. But for a breathtaking perspective of the environs, climbing the lighthouse would be the finest option. Listed as one of the "Seven Wonders of Portugal" with the Basilica of Bom Jesus (Old Goa), Diu Fort was constructed under Portuguese colonial control.
2. Naida Caves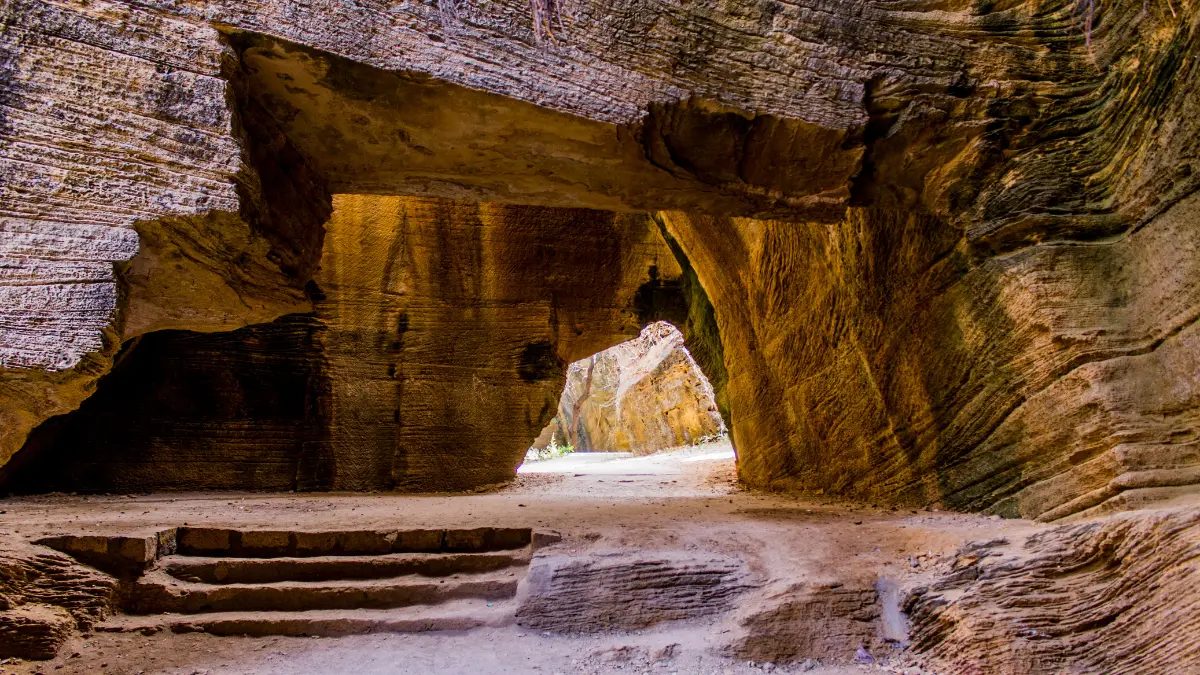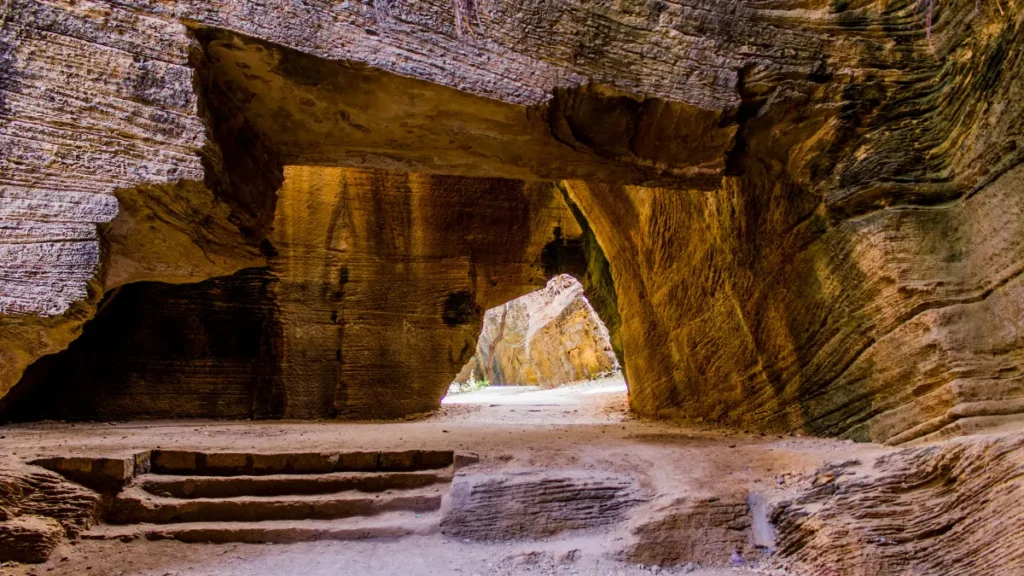 The Portuguese built a network of interconnected caves known as the Naida Caves, which are situated beyond the Diu Fort's city walls. The caverns, which are not far from Diu town, include a vast system of tunnels with square-hewn stairs that have never been explored. One of Diu's most underappreciated tourist destinations is Naida Caves, which is equally beneficial for history buffs and explorers as it is for photographers.
Gradually, Naida Caves is emerging as one of the most spectacular sights since the Palaeolithic era. Additionally, the caverns are photogenic due to a naturally occurring aperture that allows for sunshine.
3. Panikota Jail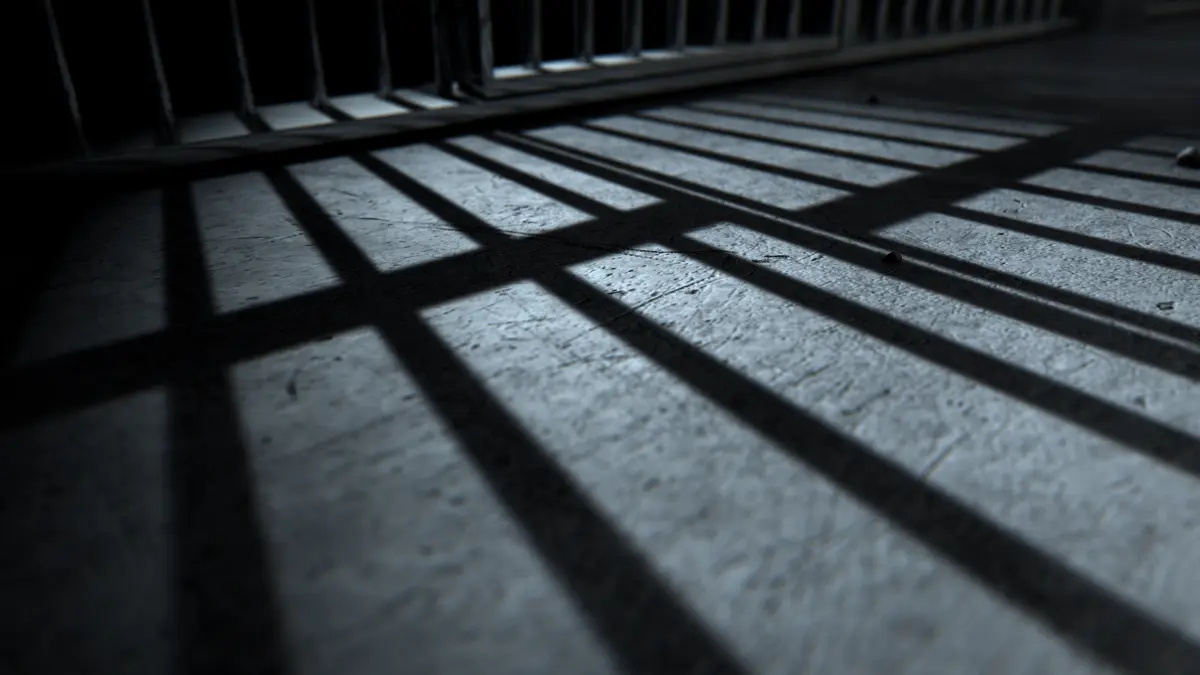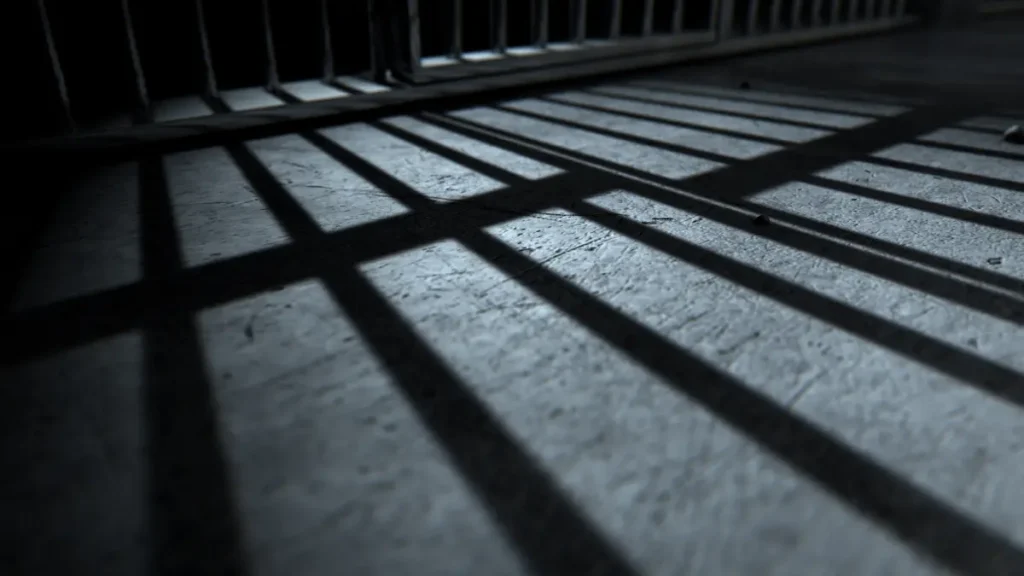 The Panikota Fort, a Portuguese ruin from the 16th century, was formerly a Diu Jail. It is located in the middle of the ocean. This mediaeval fort was formerly known as Fortim-do-Mar. Therefore, a motorboat or canoe would be required to go to this destination.
Considering its location across from the Diu Fort, this white structure provides an island-like vista. In addition, the fort overlooks a lighthouse and a neighbouring church. Additionally, there are effective ferry services to the fort.
4. Ghoghla Beach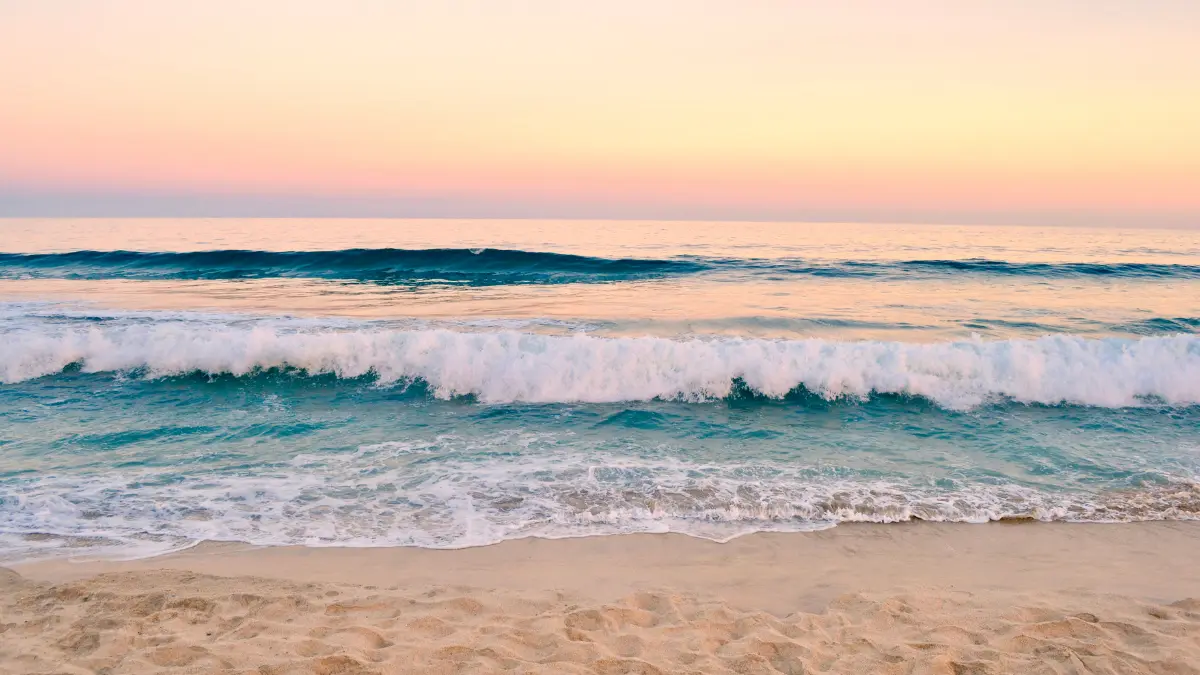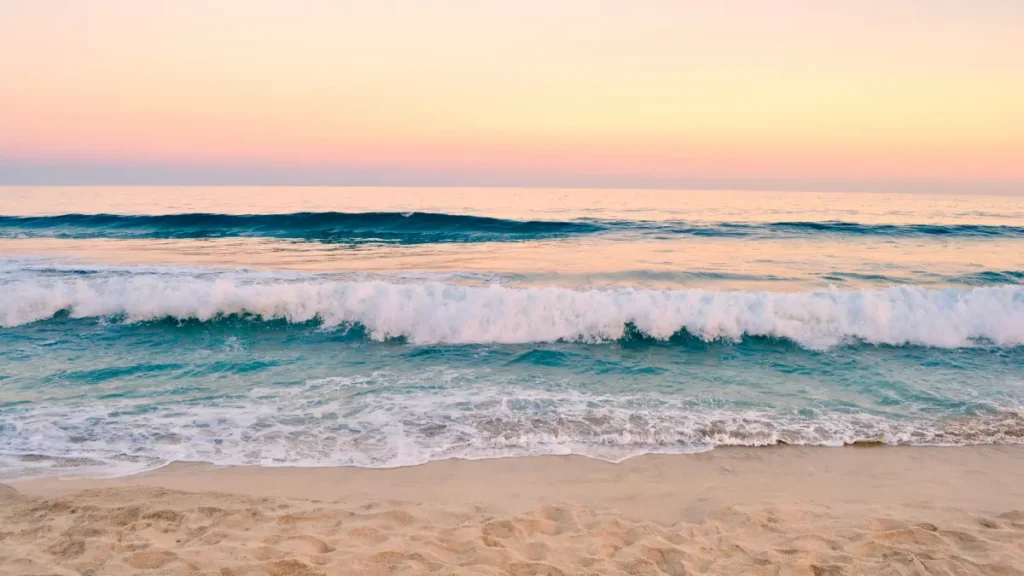 Because the Ghoghla beach is out in the suburbs, only a few people are aware of it. But it's a squandered chance for them to find a wonderful new location away from the hubbub of the town. This place is well-maintained and secure, making it an excellent choice for anyone seeking seclusion while participating in water sports like parasailing, surfing, and banana boating. Regrettably, the beach is the least visited location despite being well-maintained and the ideal option for a family vacation.
5. Jallandar Beach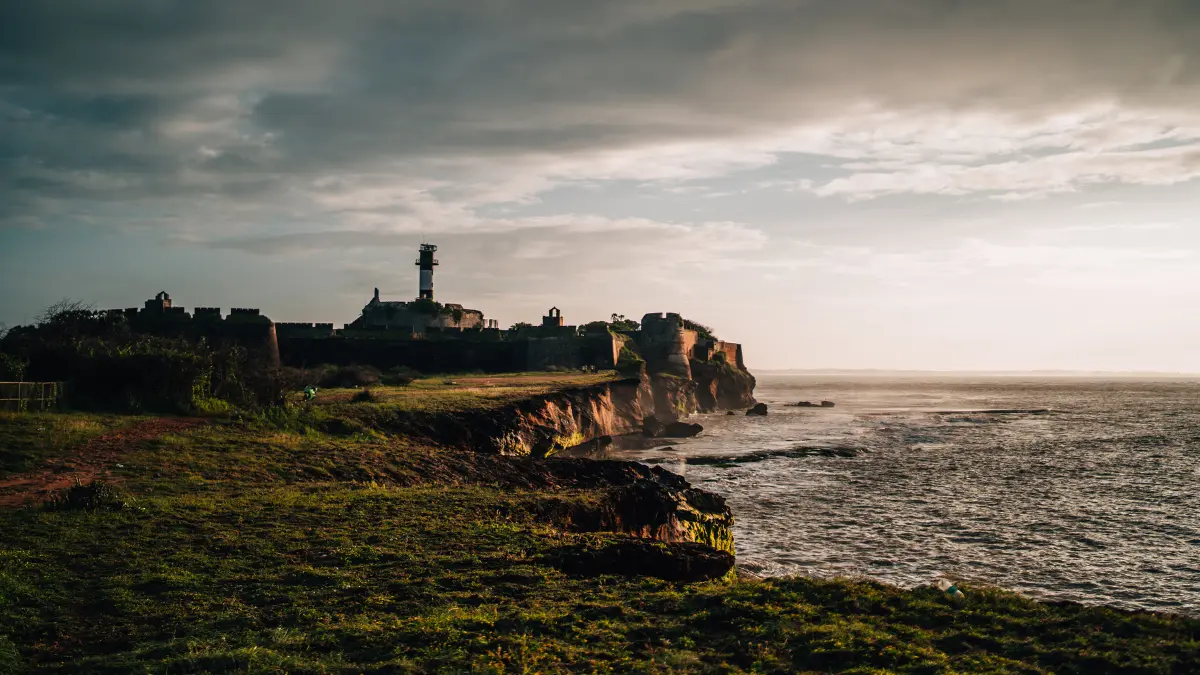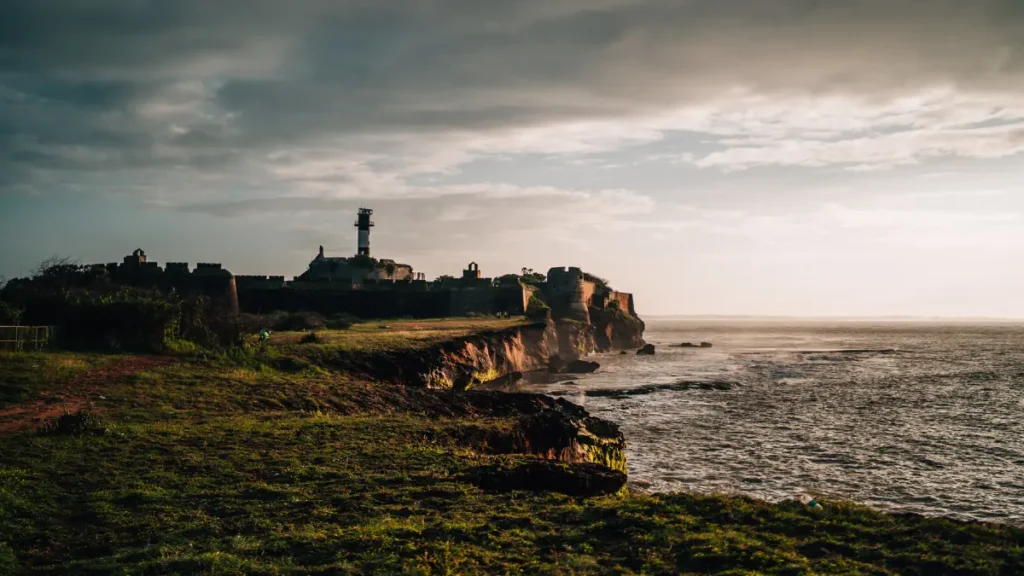 Almost a km from Diu, the bright Jallandhar Beach has the name of the demon Jallandhar. It is home to a shrine and a monument. The monument is atop a hill with a stone edifice depicting the demon Jallandhar, and the temple is devoted to the goddess Chandrika. There are thrilling water activities at the beach as well. Jallandhar Beach is ideal for a private picture session because it is relatively quiet.
6. Somnath Temple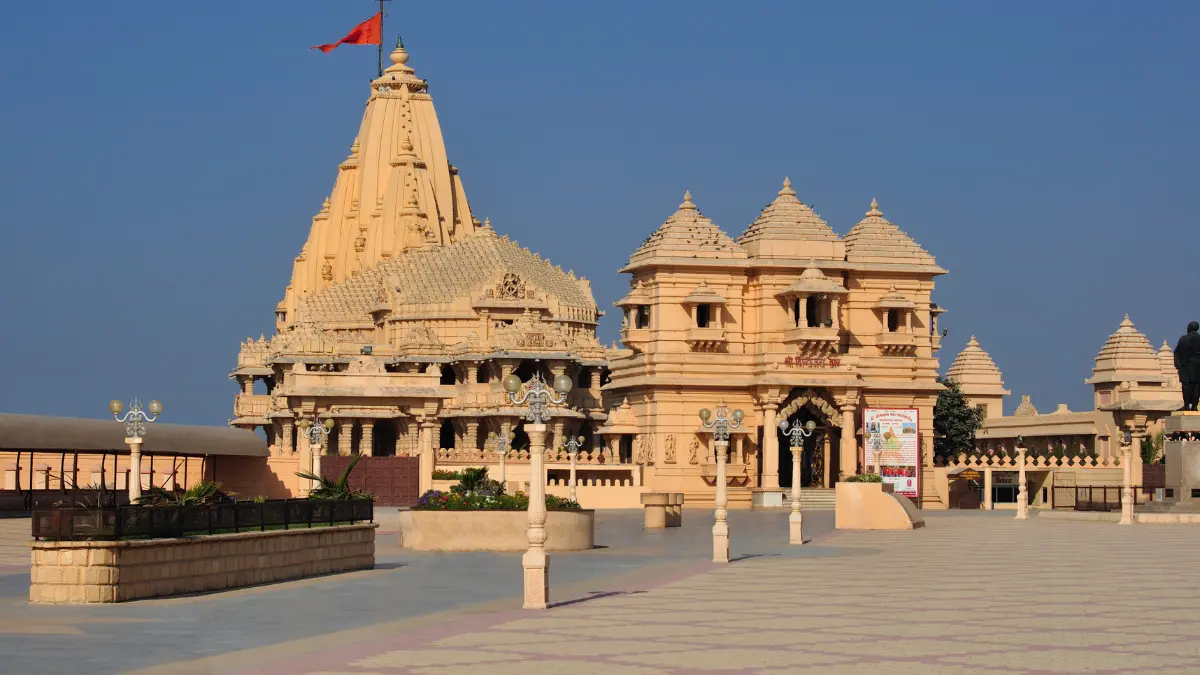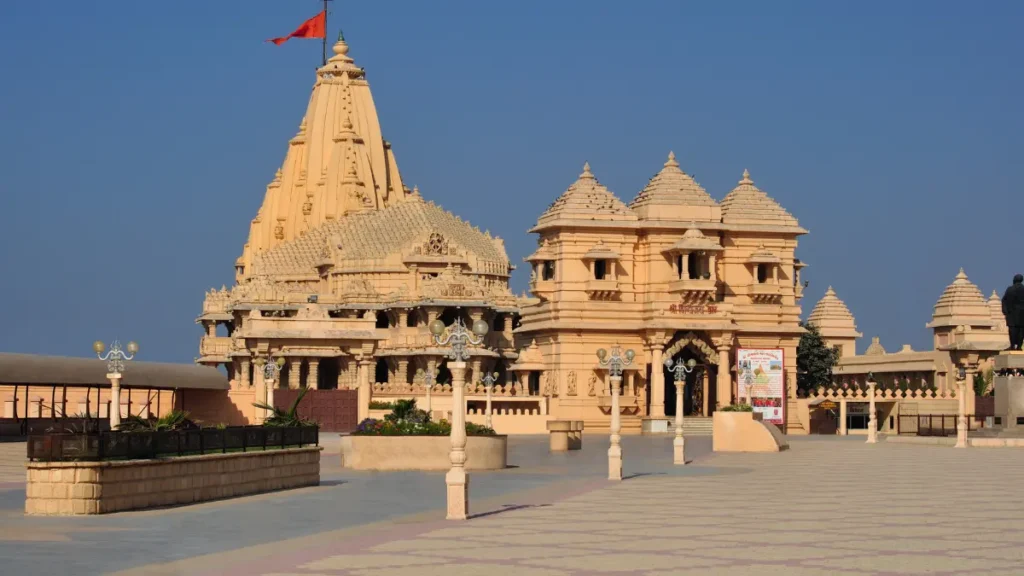 One of the twelve Jyotirlingas is housed in Somnath, a pilgrimage site with the literal meaning "lord of the moon." This town's mythology, religion, and local folklore play a major role in defining its identity.
Somnath is primarily a temple town, although there is a strong religious and mythical vibe to everyday life and tourists here. The numerous temples in the region enhance its spiritual atmosphere, although Somnath also has beaches, museums, and other attractions.
7. Moti Daman Fort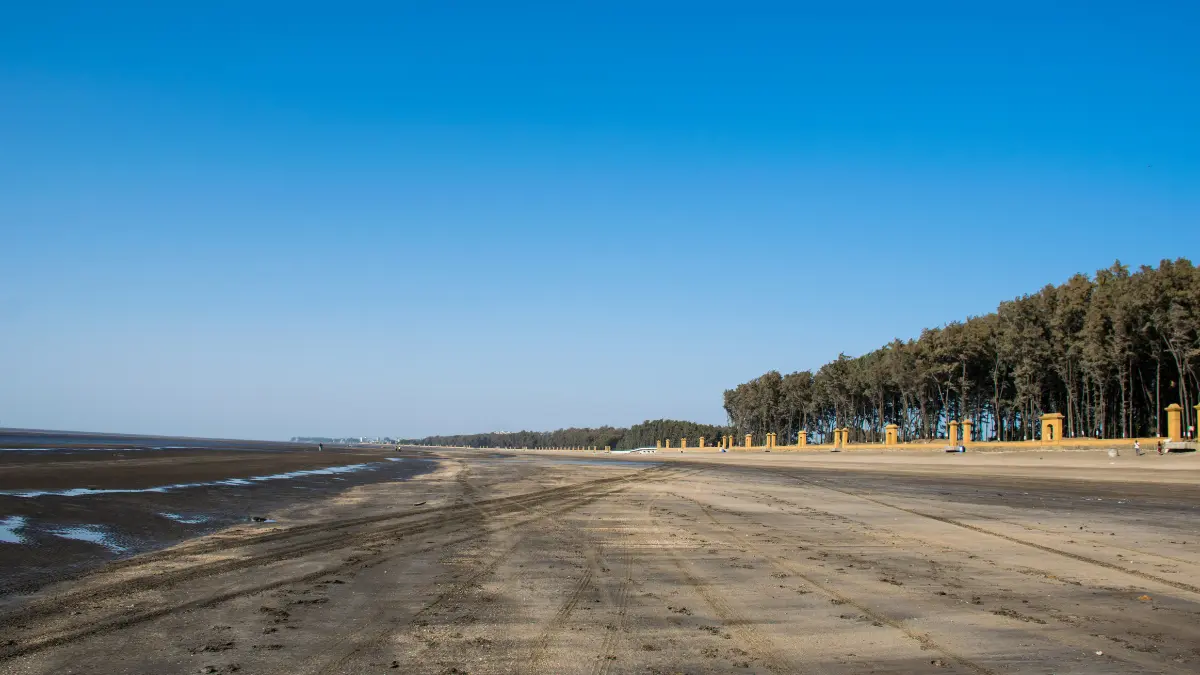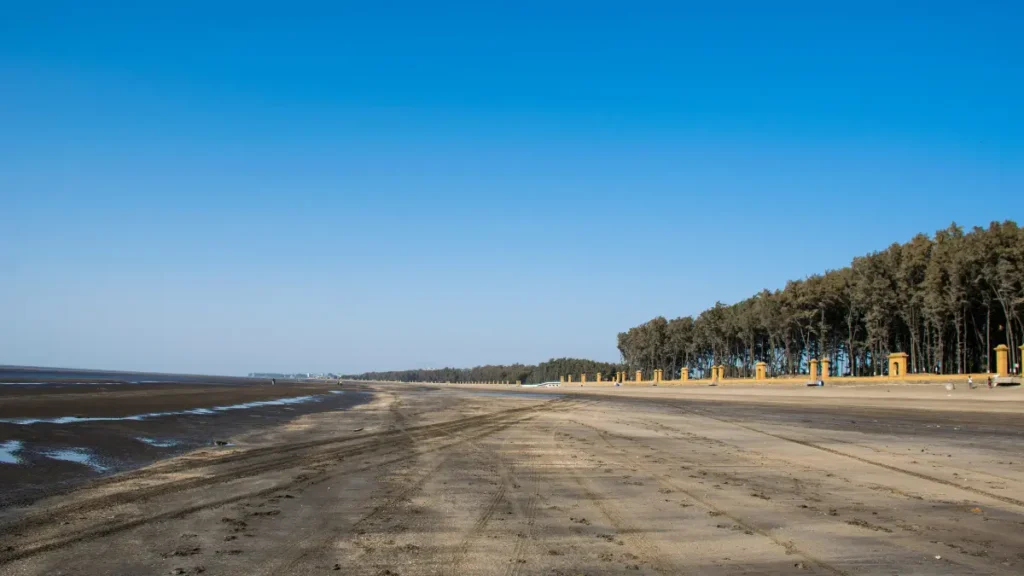 The Moti Daman Fort dates back to the 16th century. Work on it started in 1559 A.D. and ended when the Portuguese arrived in Daman in 1581 A.D. In addition, Moti Daman Fort is a large fort including important points of interest like gardens, historical monuments, a magnificent lighthouse, and old Gothic-style churches. This Daman & Diu tourism destination is perfect for history aficionados since it allows you to wander through Daman's past. The 30,000 square metre Administrator's Secretariat, Government House, Bocage House (also called the Poet House), and other buildings are all enclosed by the fort's walls.
8. Cathedral of Bom Jesus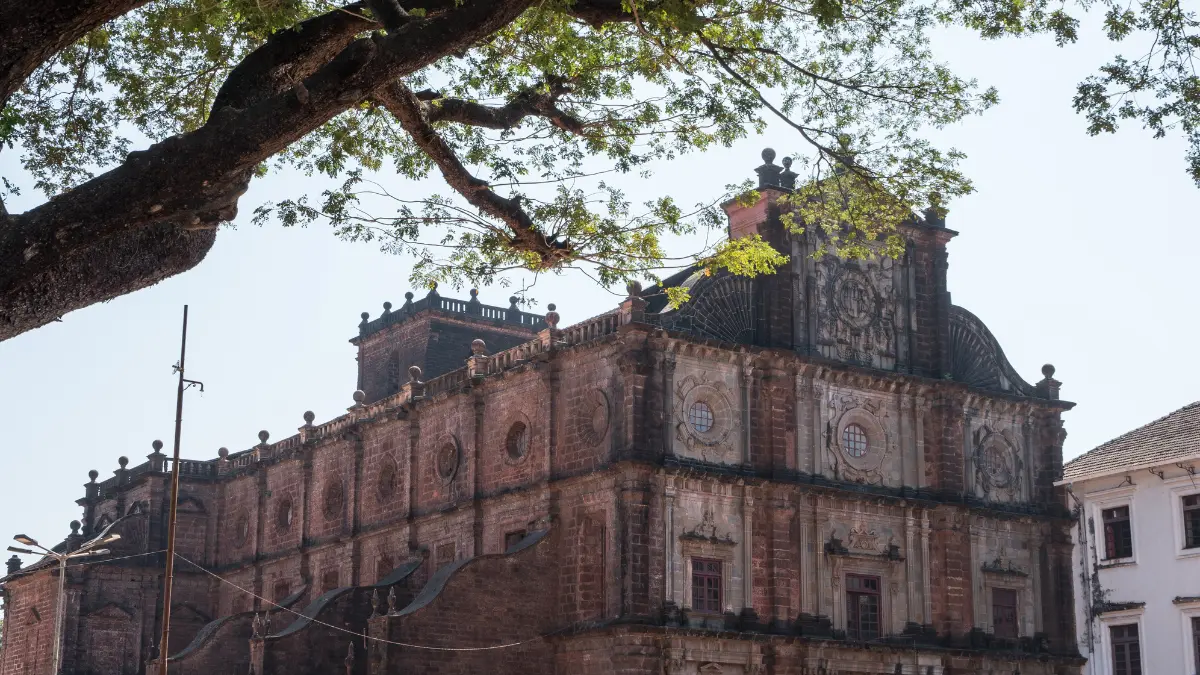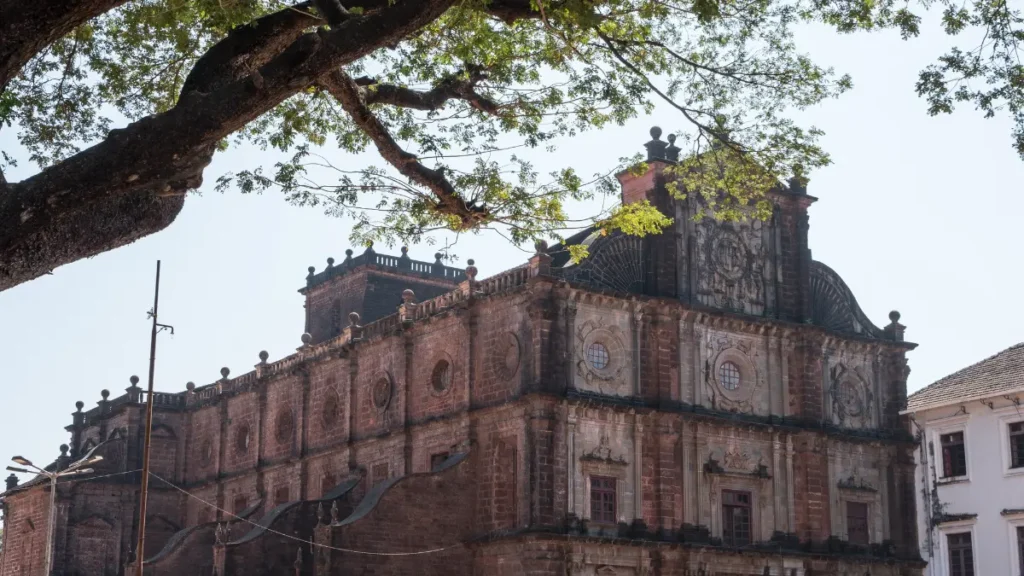 Built by the Portuguese in the 17th century, the Church of Bom Jesus is a top tourist destination in Daman & Diu for those who are devout, love history and appreciate architecture. The church's magnificent rosewood carvings are well known. Moreover, because of its Portuguese ties, it strongly bonds with Catholics. Thus, one of the important locations for Catholics is this cathedral. The Portuguese created the Church of Bom Jesus with such love that it still looks magnificent. This passion is reflected in the building's outstanding architecture, superb craftsmanship, and breathtaking design.
9. Chakratirth Beach
Adjacent to the town, the Chakratirth beach is a large stretch of coastline that rounds the island of Diu. This beach has mythological significance in Hindu mythology since it is where Lord Krishna beheaded the demon Jalandhar.
In addition to the calm ambience of the beach, this body of water draws even more visitors since it has an outdoor theatre and restrooms. It also points to the adjacent INS Khukri battle monument. On the other hand, this beach is excellent for birding but lacks food stands.
10. Diu Museum
The Diu Museum, a well-known tourist destination in the town, is housed in the St. Thomas Church. Originally constructed in 1598, the church was subsequently transformed into a museum. The deteriorated and fading paintings and portraits the Portuguese left behind are still visible on the structure. Diu Museum is approached via a nice garden path that has exquisite fountains beside it. The site becomes a beautiful sight at night when the building is nicely lit with rainbow lights.
11. St. Paul Church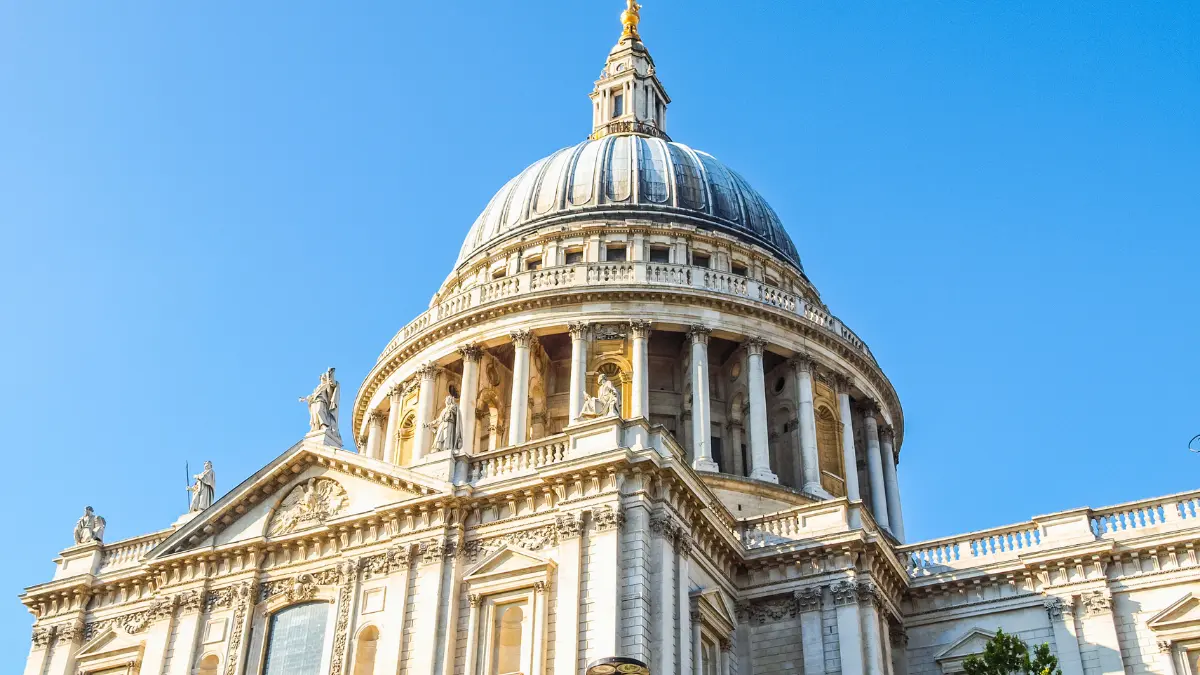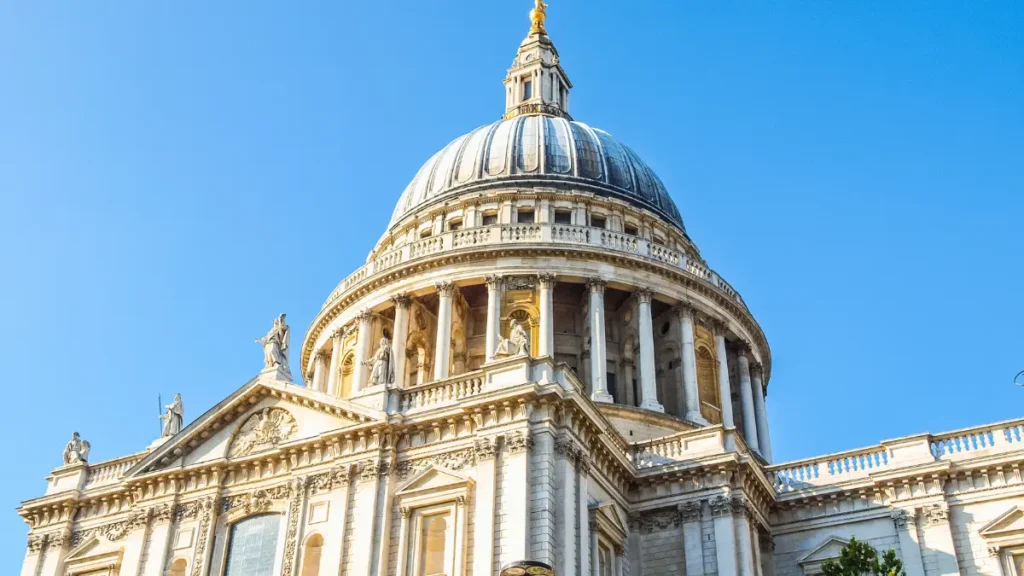 The largest and sole operational church in Diu is St. Paul's Church. The cathedral, well-known worldwide for its magnificent Jesuit architecture created by Indian artisans, is adorned with intricate wood carvings, a magnificent facade, fascinating volutes, and shell-like features.
Completed in AD 1601 and dedicated to the Lady of Immaculate Conception. Similar in design to the Basilica of Bom Jesus in Goa, the church captivates with its magnificent quality. It is undoubtedly a soul-soothing experience to sit in complete solitude in the breathtakingly gorgeous chapel lit up by lights.
12. Jampore Beach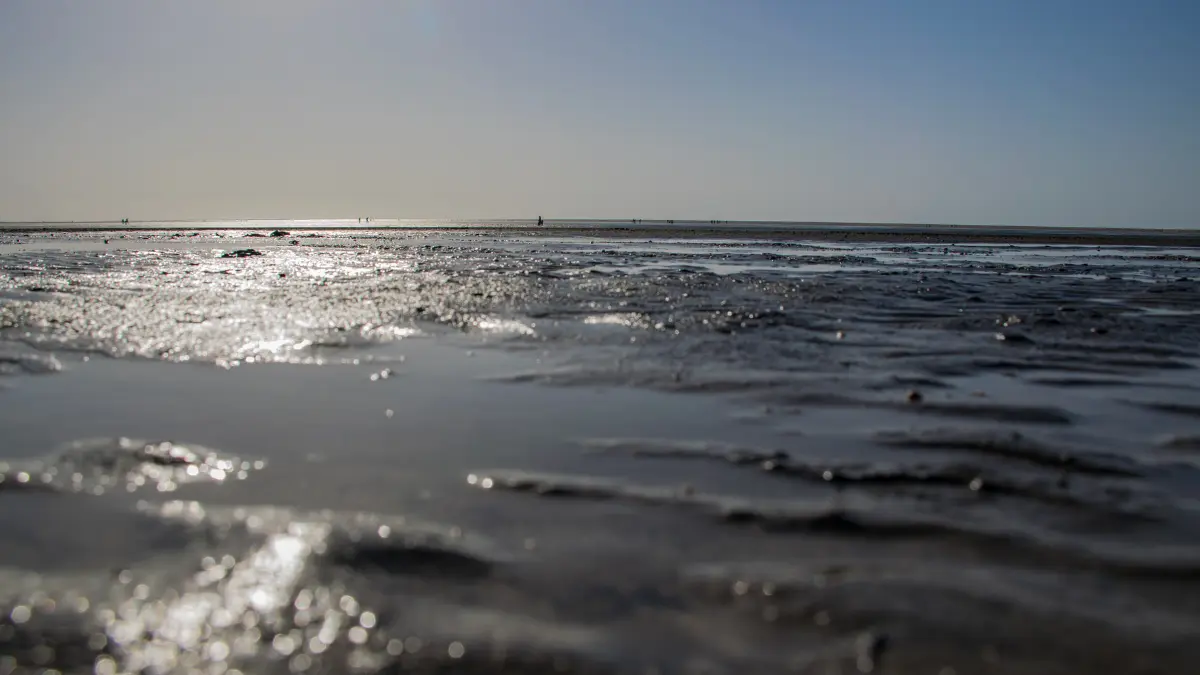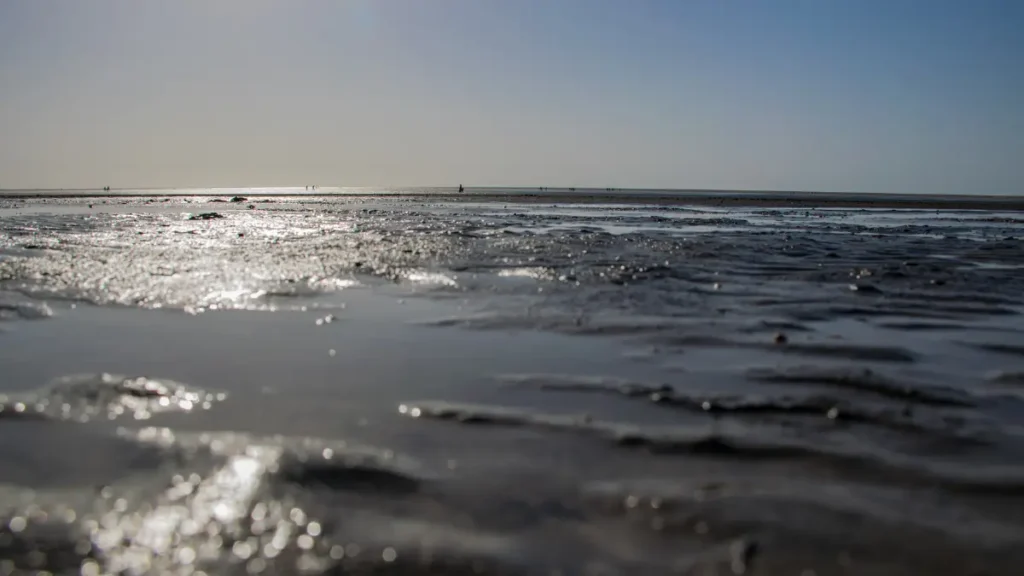 Jampore Beach is a great spot to relax, take in the palms' whispers, and spend time lounging. With a variety of entertaining activities for both adults and children, it is a beach lover's dream come true. While youngsters may enjoy ATV rides, luxury horse and vehicle rides, and camel rides, adults can experience parasailing and paragliding. Jampore Beach is among Daman's most popular attractions as a result. This beach is also far from the hustle and bustle of the city so that you may unwind alone. Some of your family's favourite activities at Jampore Beach include going shell hunting, enjoying delicious meals, and watching sunsets.
13. Hoka Trees
The existence of Hoka Palm trees is a distinctive feature of the coastal region of Saurashtra. Known as "Doum Palm" trees, they are indigenous to the north half of Africa and parts of the Arabian Peninsula. Travellers will be astounded by the sheer number of these trees as they approach and pass through Diu. Because these trees are unique to Diu, the untouched splendour of this coastal area is enhanced.
14. Gangeshwar Mahadev Temple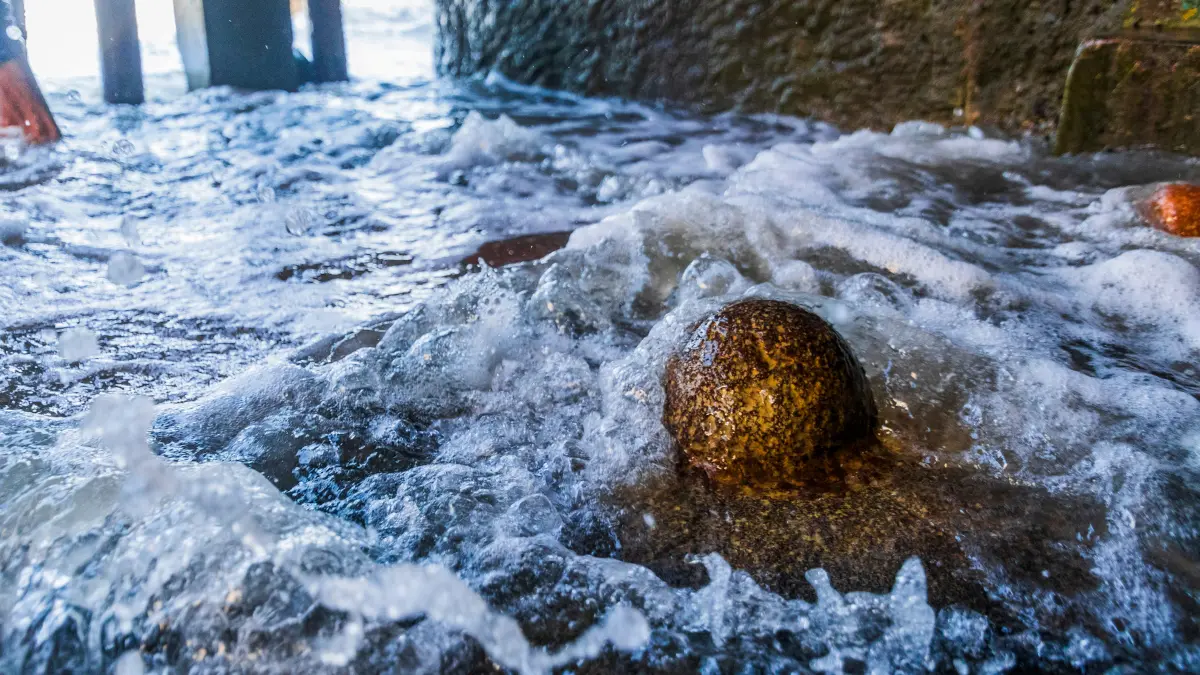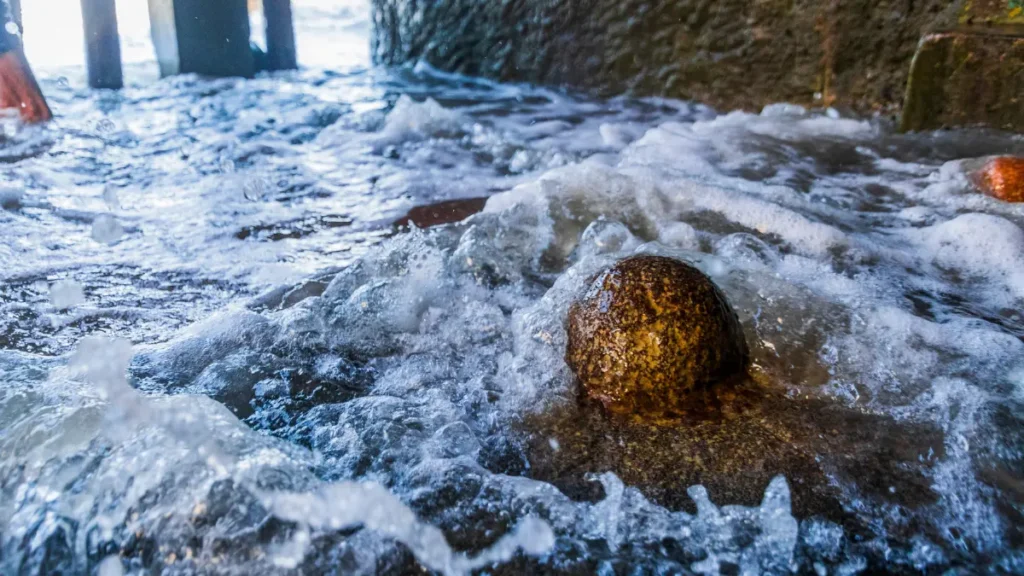 Nestled among the coastal rocks is the Gangeshwar Temple, dedicated to Lord Shiva. Inside are five lingas. Surprisingly, these boulders are only visible at their tips when a strong tide comes near. If not, the water swallows them up. This temple in Gujarat's Fudam Village is 3 kilometres from Diu and is said to have been constructed by the Pandavas. Get the blessings of Lord Shiva at the Mahadev Mandir in Gangeshwar. October through May are the ideal months to visit this temple because of its pleasant temperature.
15. St. Jerome Fort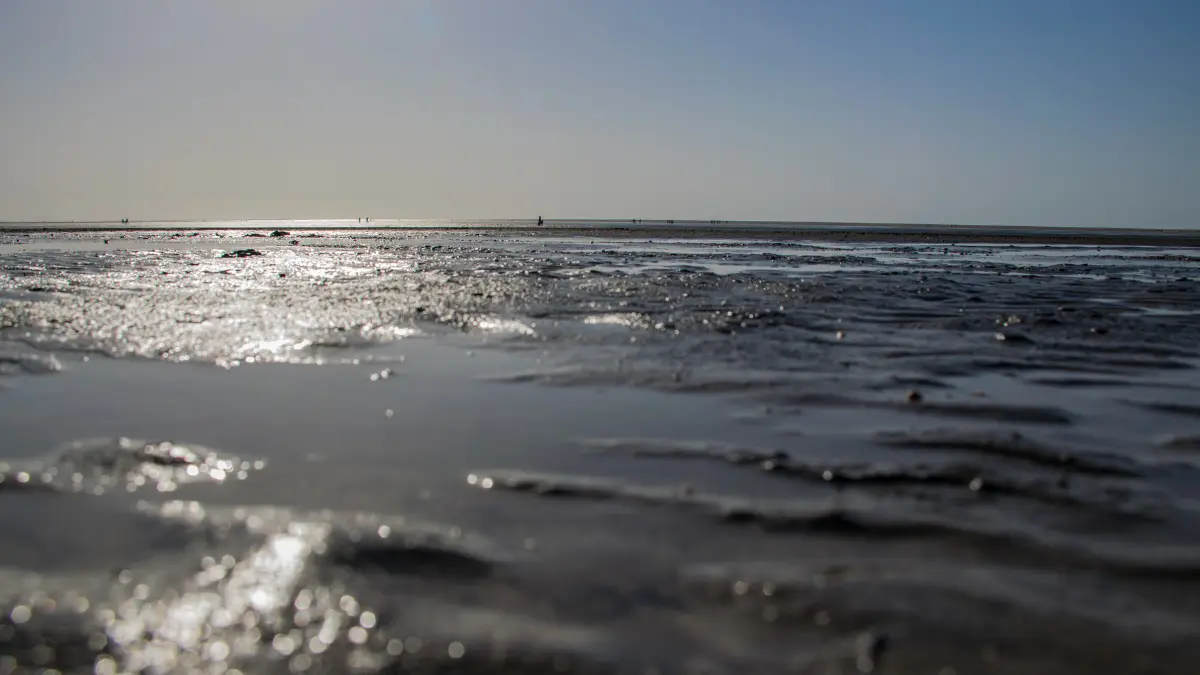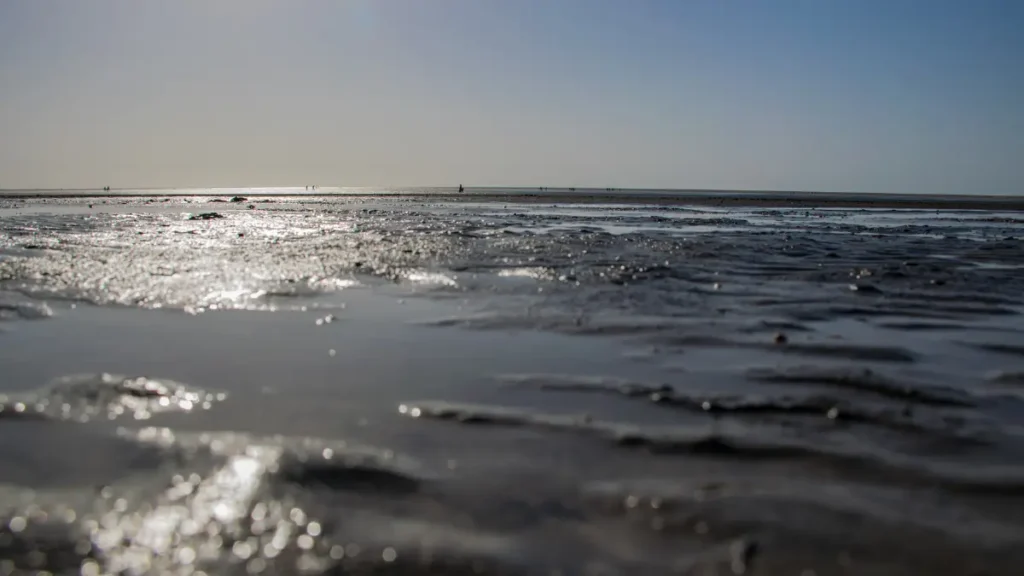 The Nani Daman Fort is another name for this massive fort. This place's spacious entryway facing the river is its most noticeable feature.
Inside the fort grounds is a sizable statue of St. Jerome, one of the most revered fathers of the Catholic Church. Other attractions in the compound include a Jain temple and the Our Lady of the Sea church. Overall, the fort provides a lovely perspective of the bustling seafood market below and its surroundings. It is one of the most charming and well-liked tourist destinations because of its stunning surroundings.
16. Sea Shell Museum
Situated on the Nagoa road, 6km from Diu, lies the Sea Shell Museum, one of the world's rare shell museums. It holds the collections of sailor Captain Fulbari, who amassed many unusual, exquisite, and remarkable shells during his travels. He wished to educate others about the distinctions between various kinds of seashells and display his exceptional collection.
The Sea Shell Museum provides visitors with a magnifying lens positioned close to the exhibits so they may examine the many shells up close. Numerous works also discuss the historical background of seashells. It draws tourists worldwide since it is Asia's first shell museum.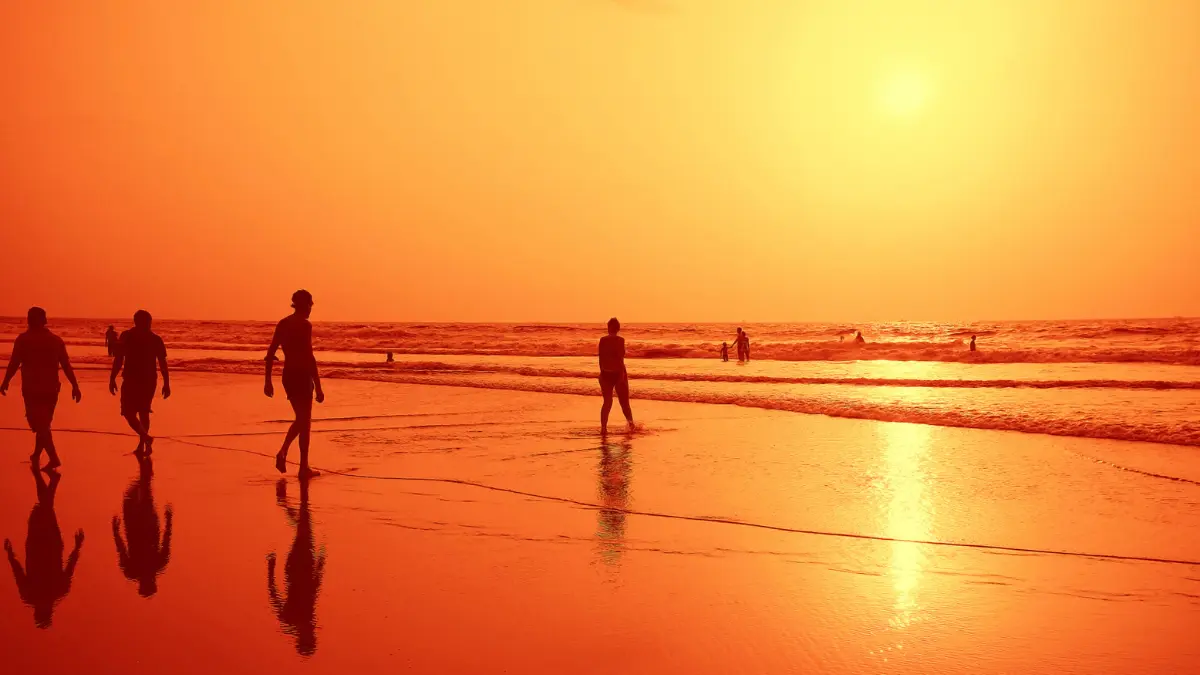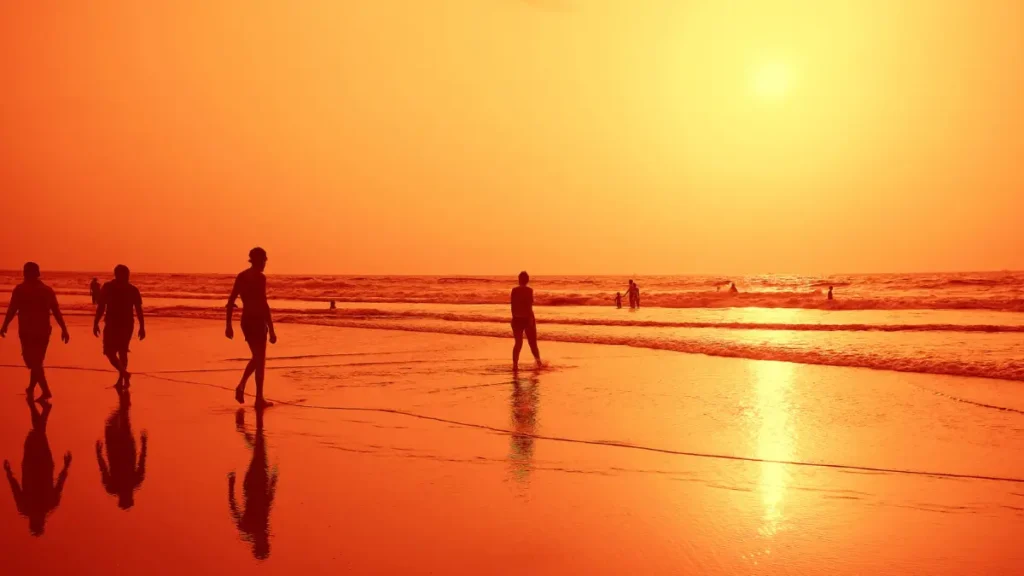 Best Time to Visit Diu and Daman
Winter travel is the greatest season to visit Daman and Diu, from November to February. The weather is dry and nice throughout this time. It is the perfect time of year to enjoy the clean beaches, go sightseeing, and engage in outdoor sports without struggling with intense heat or monsoon rains. Explore the rich history, stunning scenery, and diverse cultures of these enchanting seaside towns in comfort and enjoyment this season, thanks to the favourable weather.
Conclusion
Diu and Daman are hidden gems of India that should be on everyone's travel bucket list. The rich architectural and cultural history of the places redefines historical travel. From Diu's beaches to Daman's churches, this trip is worthwhile for those seeking peace, adventure, and education. Enjoy the beauty of Gujarat's Goa at Daman while you marvel at the Portuguese structures in Daman!
If you've been here or plan to go, let us know in the comments!