'Dadra and Nagar Haveli' is a place we've read about and studied in schools when we used to memorize the list of union territories in India, but have you considered travelling to it? Has it ever come to you – "What does this place have to offer me – a traveller?" If you're looking for the answer, you're at the right place! Let's embark on a journey to this beautiful region in every general knowledge textbook but rarely in anyone's list of tourist places!
The Beauty of Dadra and Nagar Haveli
Encircled by the sea and the states of Gujarat and Maharashtra, it is a pleasant escape from the whirlwinds that certain cities can be. Dadra and Nagar Haveli is the best place to go if you want to truly appreciate the wonders of nature and get to know locals who value the same things. It is decorated with serene lake gardens and has a home for magnificent exotic animals. When you combine it with the peace of radiant cathedrals and temples, it is a wonderful place for everyone to visit.
After over 150 years as a Portuguese colony, Dadra and Nagar Haveli have maintained ties to their past, evident in the people's customs, architecture, and food. Surprisingly, numerous sites advertise its tourism. This exquisite place contains some of the most breathtaking scenery. You'll discover that not only the government but also the residents are incredibly proud of their rich legacy and always eager to welcome tourists to Dadra and Nagar Haveli.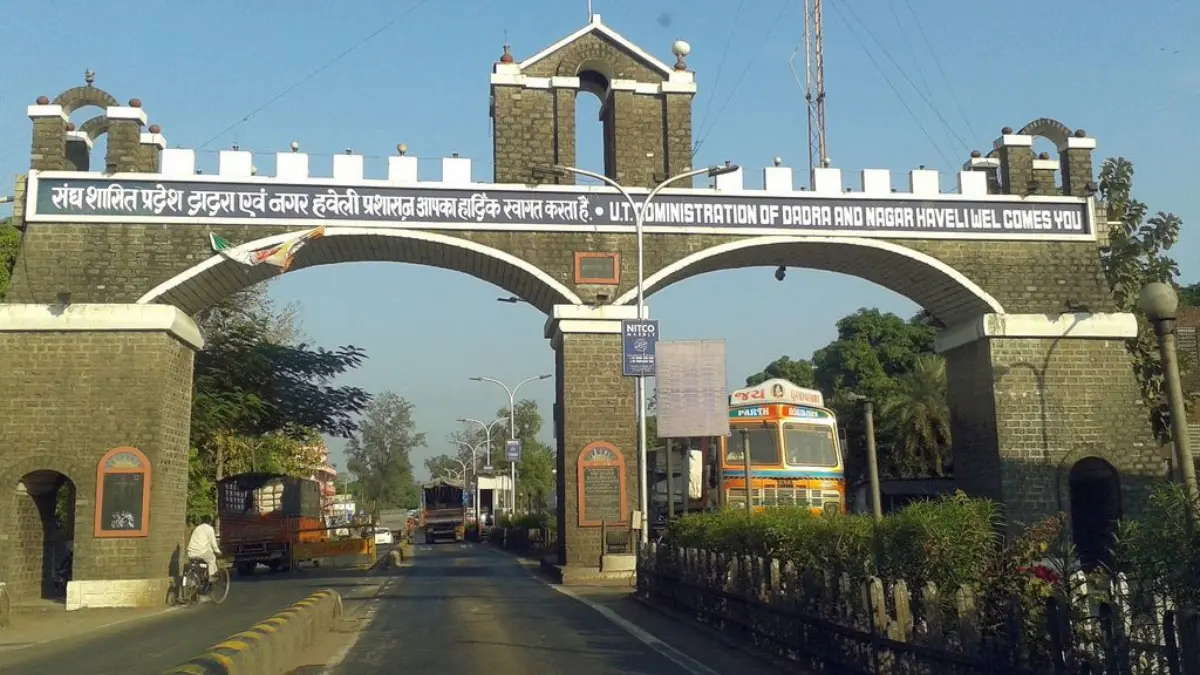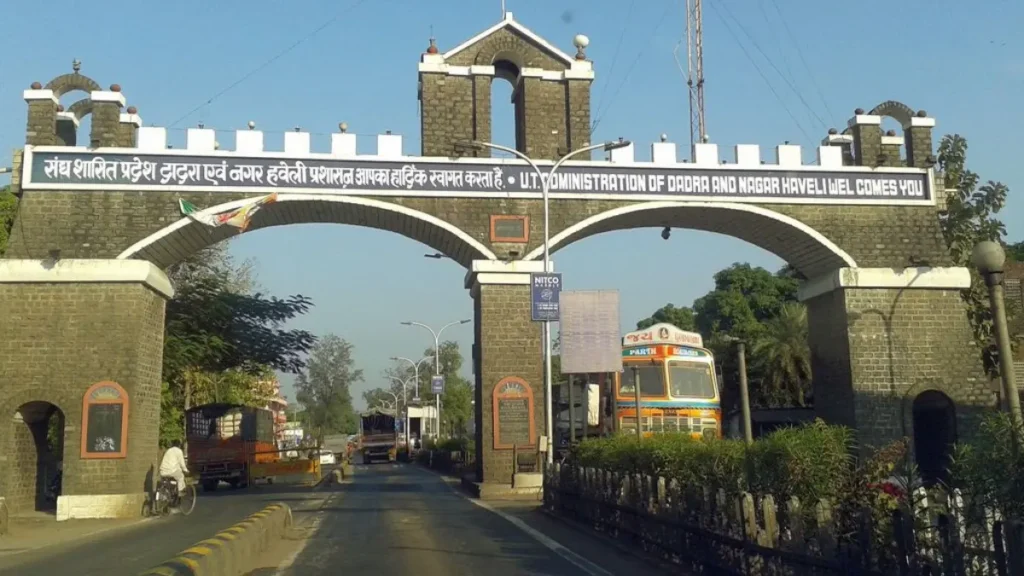 Dadra and Nagar Haveli: The History
The charming heritage of Dadra and Nagar Haveli, an enchanting union territory in India, contributes to its allure. This region was formerly a Portuguese colony; its past was freedom and assimilation into India. Portuguese influence predominated the region before independence, and the native tribal tribes there were indigenous.
It was a difficult path to independence and union with India. Following diplomatic talks and military action, it was finally included in the Indian Union in 1961 after years of resistance.
These days, this union area is a tourism haven and a historical treasure. It is a unique location with its verdant scenery, calm lakes, and lively tribal culture. Visitors may take in the serene surroundings of Silvassa's Vanganga Lake Garden or the rich tribal history at the Tribal Cultural Museum. Water activities are available for adventure seekers at Dudhni Lake. Travellers wishing to get a sense of both the past and present of India will find Dadra and Nagar Haveli to be a wonderful experience due to its natural beauty and rich history.
Dadra and Nagar Haveli Tourism: Top 12 Places to Visit
The union territory has many places to visit to fulfil their desire to travel. Let's explore the topmost places to visit in Dadra and Nagar Haveli!
1. Silvassa –The Headquarters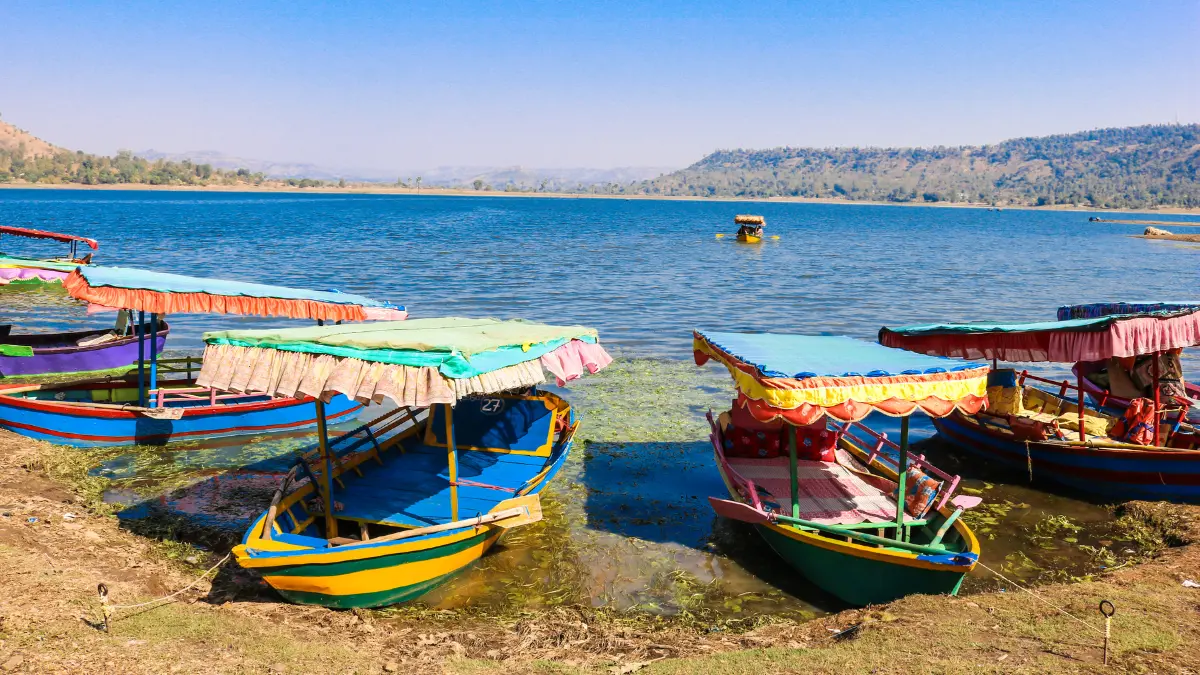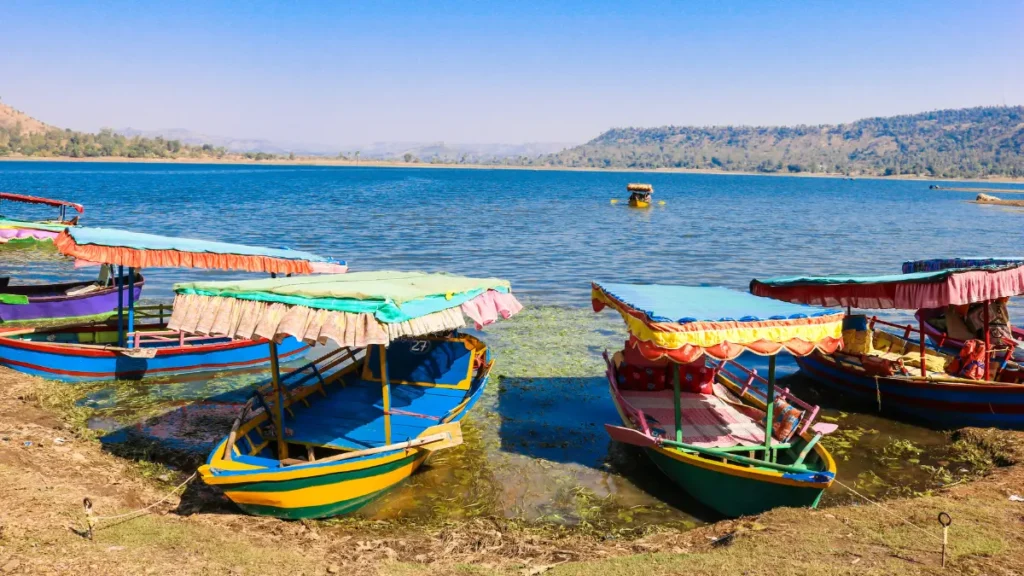 For those looking for a unique place to visit, Silvassa is a joyful revelation. This little village, tucked away in a beautiful green environment, seems like a little piece of paradise. Silvassa provides a distinctive fusion of culture and tranquillity with its serene Vanganga Lake Garden, a sanctuary for nature lovers, and the Warli art-adorned Tribal Cultural Museum, which reveals the indigenous cultural tapestry.
Those daring might jump into the refreshing Dudhni Lake and engage in exhilarating aquatic activities. In addition, the town's lively bazaars and comfortable resorts provide a genuine sense of local life for visitors looking to unwind.
2. Dhudhni Lake – The Main Attraction of Dadra and Nagar Haveli
Adventure and nature lovers will find peace and tranquillity at Dhudhni Lake, tucked away amid the beautiful scenery of Dadra and Nagar Haveli. This artificial reservoir is a fascinating location with a variety of attractions. Exhilarating water sports like kayaking, water scootering, and boating are available to visitors, infusing the tranquil waterways with adrenaline. The lake's gorgeous surroundings, which include lush forests and rolling hills, provide an ideal setting for leisure and photography. One of the highlights is the island garden in the middle of the lake, which is reachable by boat and is a great place to relax and have picnics. Hiking and observing the local flora and wildlife are excellent on the nearby nature paths, and watching the sunset over Dhudhni Lake is a captivating experience. In this union territory, Dhudhni Lake is a true treasure and a haven for nature lovers.
3. Vasona Lion Safari – A Tour Amidst Nature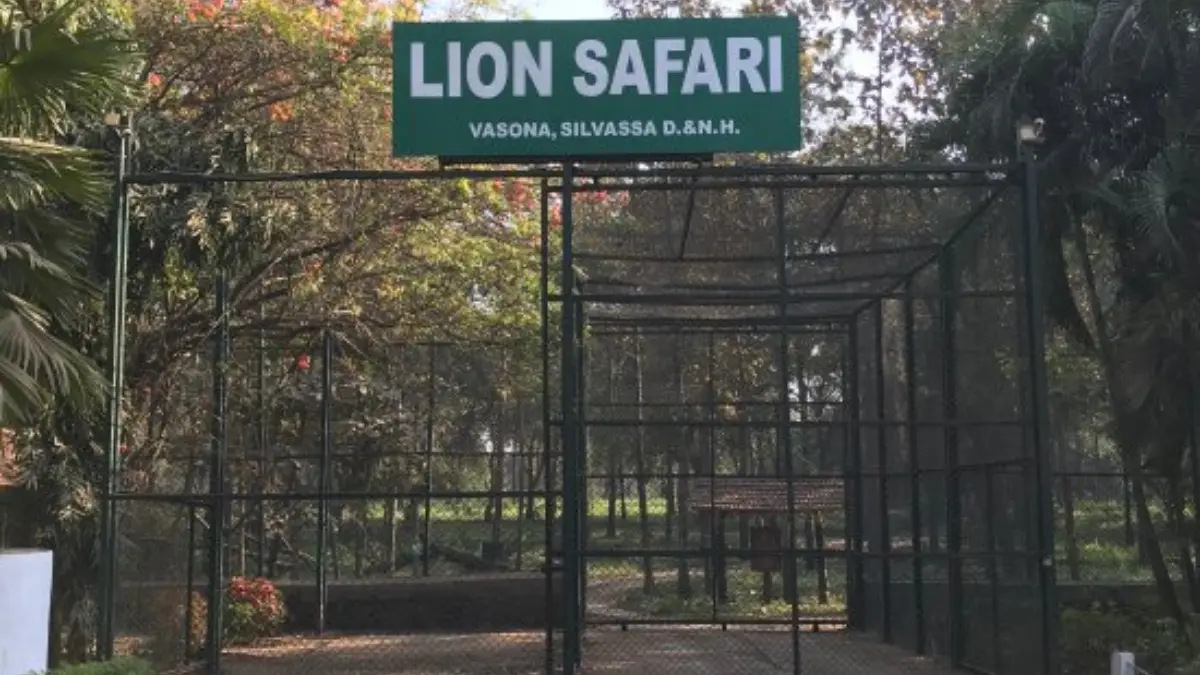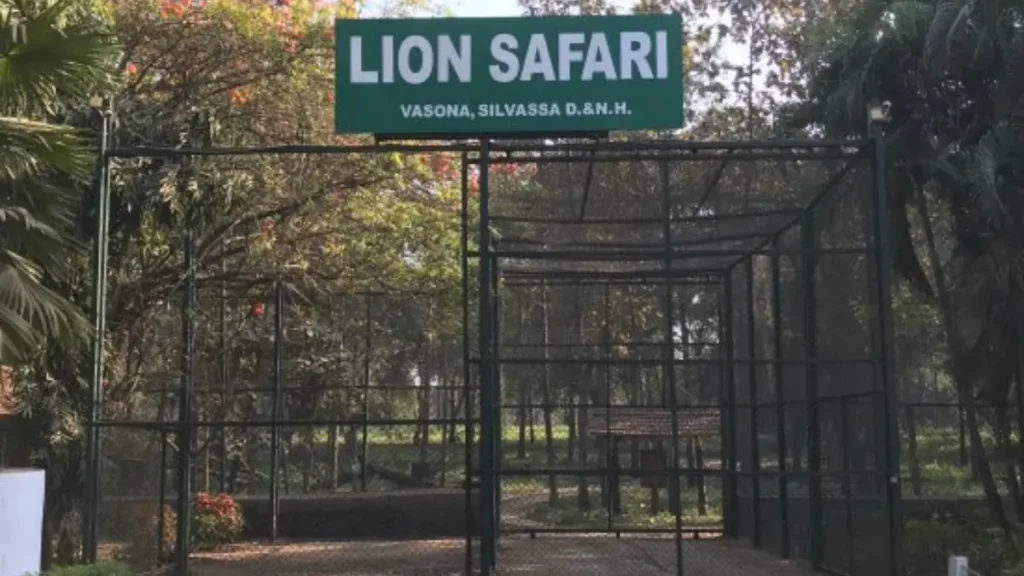 Vasona Lion Safari embodies the Dadra and Nagar Haveli Wildlife Sanctuary. The Vasona Lion Safari Park is a wildlife enthusiast's paradise. Taking a safari in a bus or van with a mesh screen is the ideal method to see the magnificent lions in their environment and to learn about the park. Scattered across 20 acres and bounded by a 3-meter-high wall, the safari park is home to more than three lions. During the safari, you may also see pythons and other wild reptile species. The Satmalia Deer Park and the park are located in the same area and are a component of the Dadra and Nagar Haveli Wildlife Sanctuary. Constructed to protect Asiatic lions, the Lion Safari Park is 10 kilometres from Silvassa.
4. Khanvel – A Hideout for All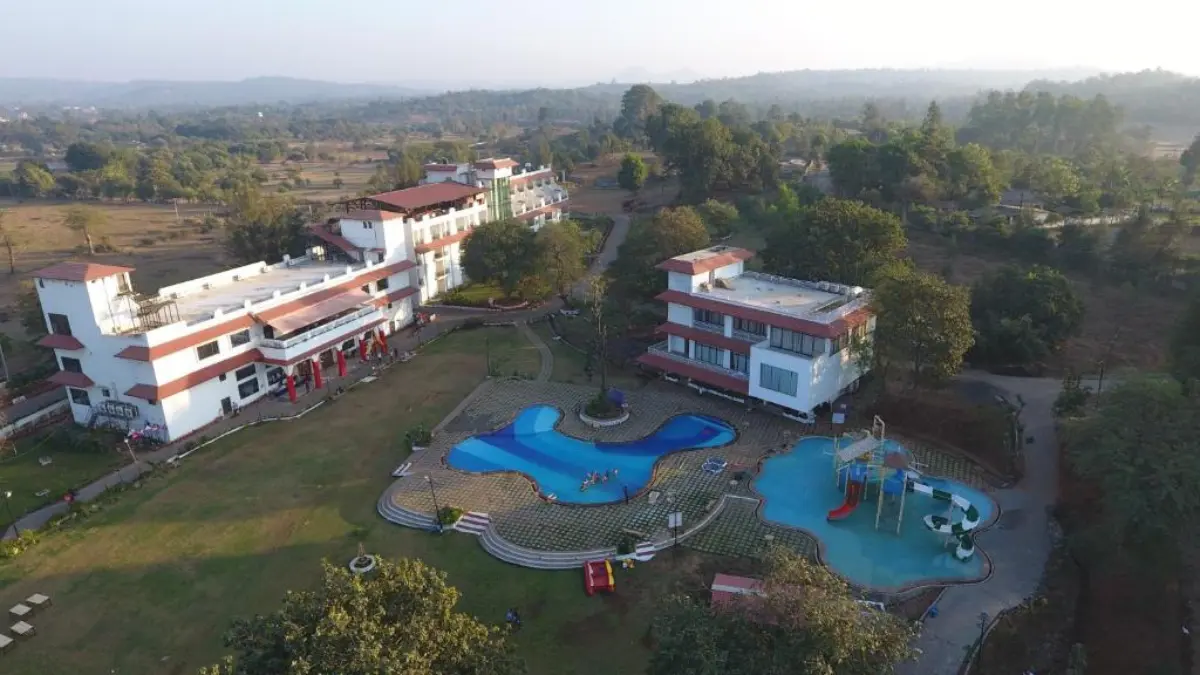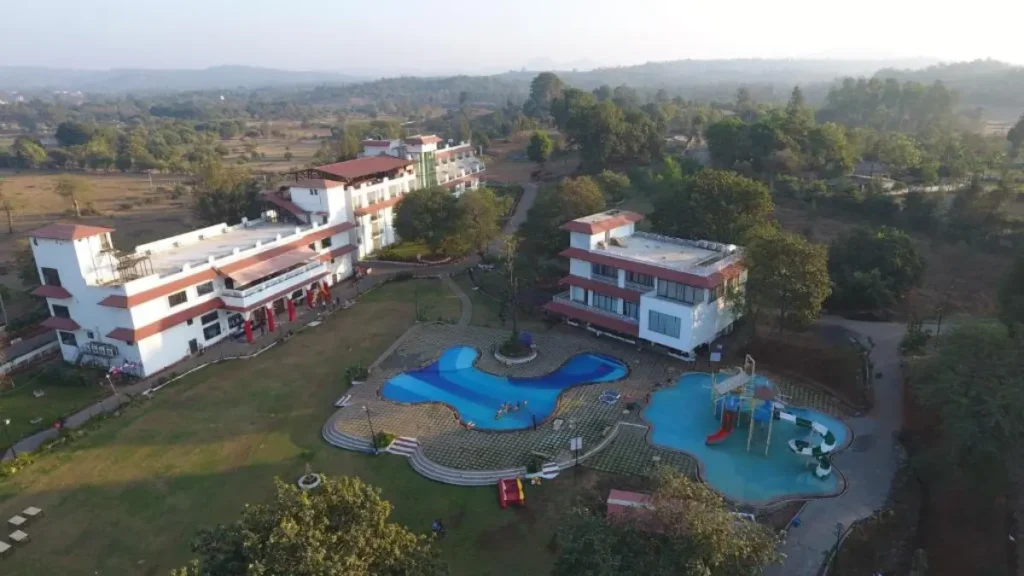 Khanvel, around 20 km south of Silvassa, is the perfect place for those who enjoy leisurely travel and know what it is to be elegantly lazy. Watch time fly by, its wings waving to you, and be here, allowing everything to unfold naturally. Seeing a crystal-blue river meandering through Khanvel adds to its otherworldly appeal. This river, Sakartod, is Khanvel's lifeline. It gains additional zing from being next to a thick forest with a high biodiversity. On the riverfront, there were hotels, a conservatory, and a deer park at the Van Vihar Tourist complex in Khanvel. This place also has a cactus home. This area of Dadra and Nagar Haveli is unspoiled and provides the ideal escape from exhaustion.
5. Nakshatra Garden – Of Zodiacs and Flora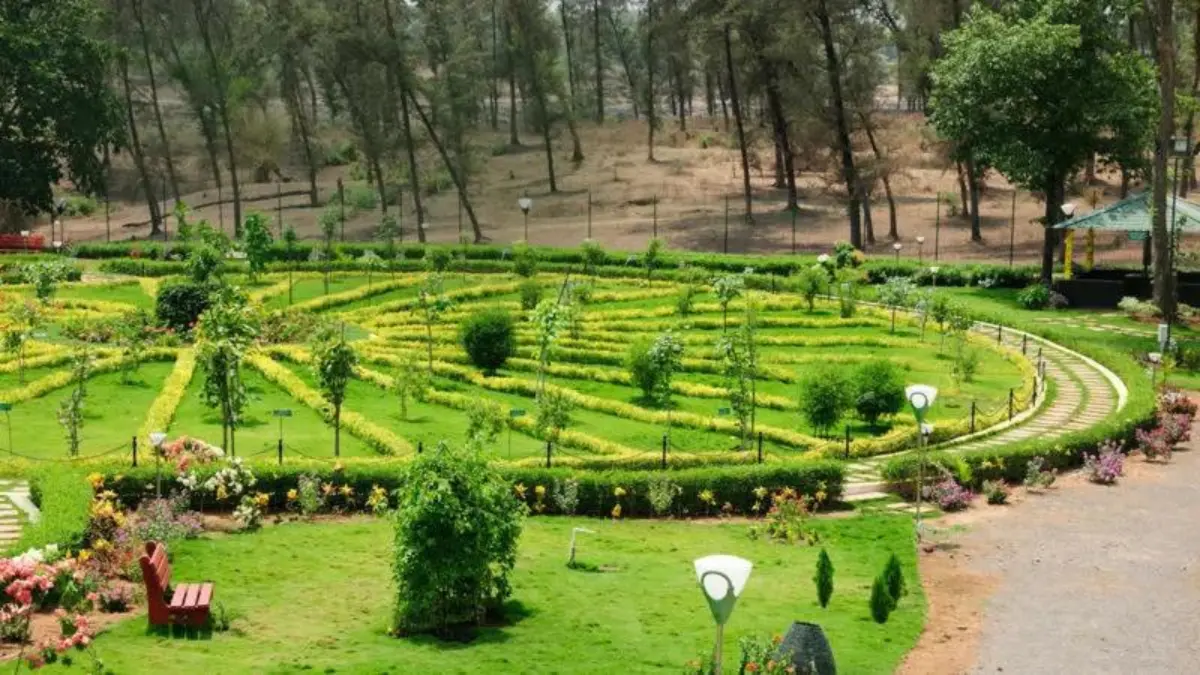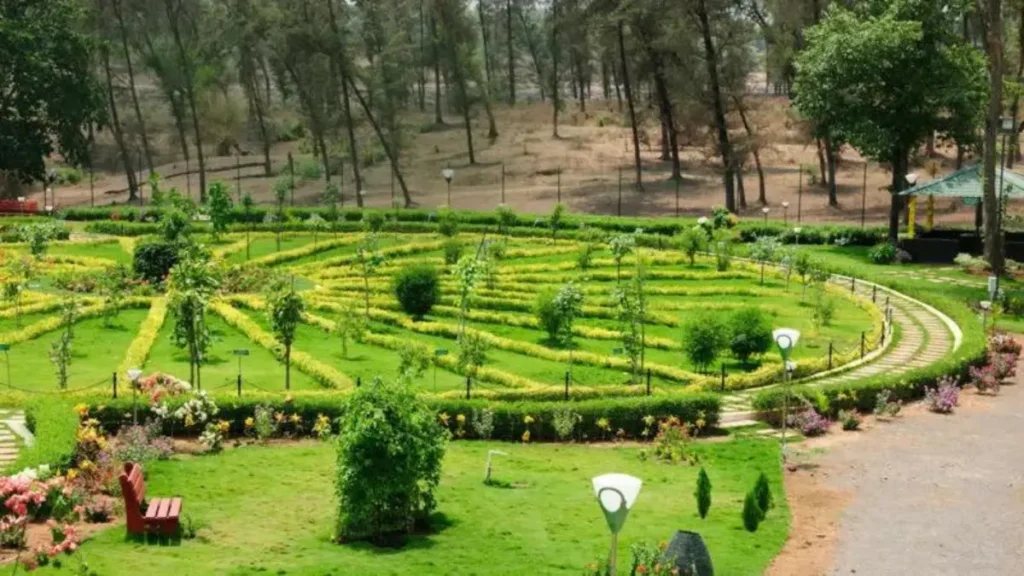 The Nakshatra Garden is an astrology-themed garden with many plants and trees associated with the zodiac signs. The garden's layout is based on the Indian astrological system, which connects plants to the movements of the planets. There is a kid-only play area in the garden. In addition, there are several small ponds and various tree types in the well-kept landscape. Many kinds of ducks live in the ponds, which are connected by little bridges. The garden is well-known for its therapeutic plants and herbs, which include Ayurvedic herbs. Botanical plants with nameplates border the lovely walking trails in the garden. Visitors can still enter the park daily from 6.30 a.m. until 7 p.m.
6. Luhari: For Peace
14 km from Silvassa lies Luhari, a destination for those seeking a completely unwinding getaway in the great outdoors. Cottages in the Machan architecture are situated near wooded regions in these resorts. In the nearby forests and animal sanctuary, which is very close to Silvassa, there are established hiking paths and camping areas for the more daring.
7. Kauncha – A Walk Down Traditions
Kauncha, a Warli community village 40 km from Silvassa, is a little, picturesque tribal settlement. Men and women still dressed in traditional garb may be seen going about their everyday business. Men dress in a waistcoat and dhoti, while women wear lugden, a knee-length saree. I've heard people say that people who wear traditional clothing are backward, but wearing traditional clothing has its pride and originality; therefore, it shouldn't be perceived as such. The area around the settlement is blessed with vast meadows, lakes, and woods, all nestled within little hills where low-lying clouds frequently drop.
Additionally, a visit to the cashew processing facility is enjoyable, where one can witness the boiling, peeling, chopping, and grading of raw cashew nuts. Along with lovely hiking paths, the area is home to several large mango orchards.
8. Satmalia Deer Park: Witness the 'Bambi' Life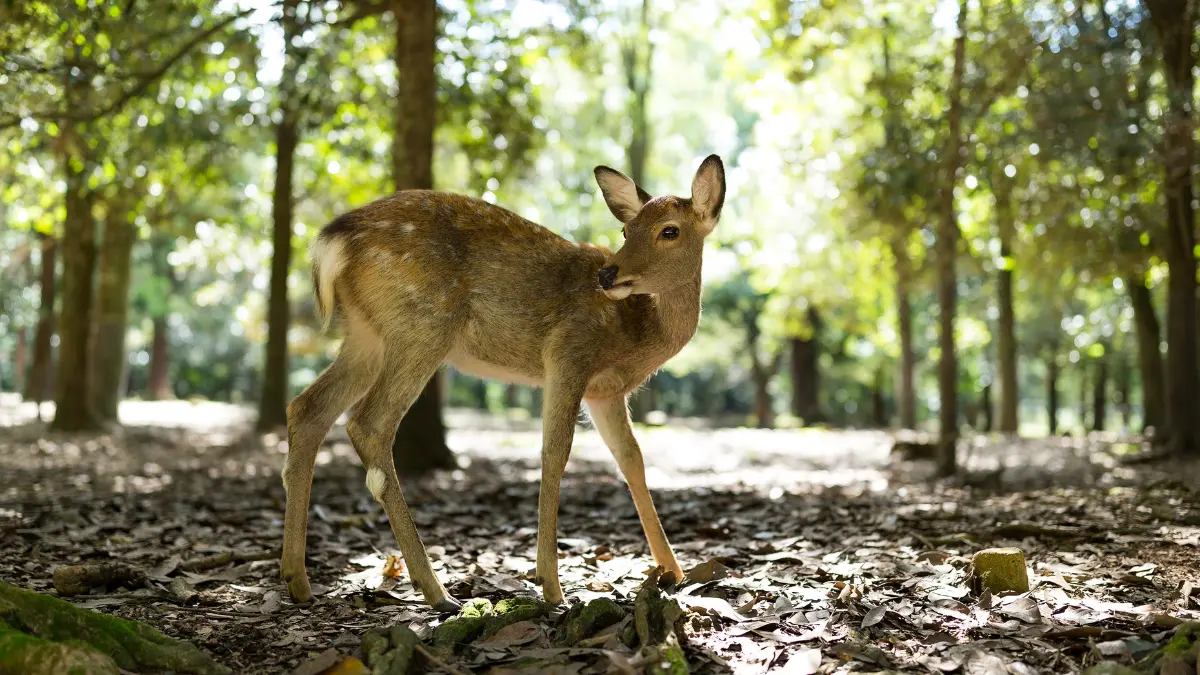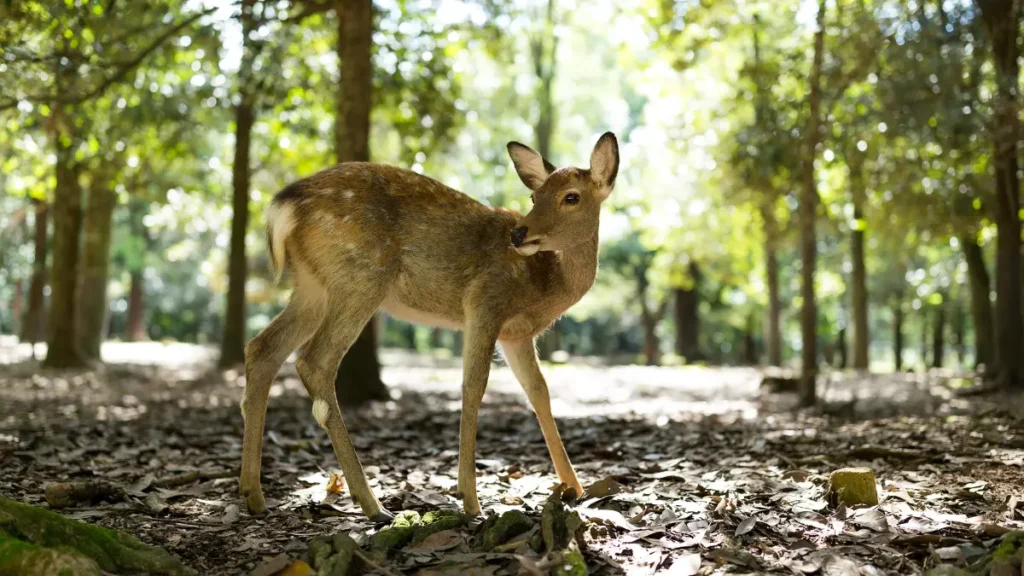 Satmalia is a nature refuge with several types of antelope on the road to Khanvel. There are several additional creatures to be seen, such as blackbucks, sambhar and chital deer, and a diverse range of birds, such as flame-backed woodpeckers, peacocks, and thrushes. The Madhuban Dam and the sanctuary are spectacularly visible from the machan (watchtower) next to the water hole.
It is best to arrive at this park early in the morning, particularly while the animals are fed. Typically, the animals congregate in groups at the main gate or by the side of the road to eat. Since deer are often timid, many dugouts are being constructed within the park, where park volunteers go to discard food. There are mud pathways inside the park where visitors may observe several species of deer ambling around.
9. Tribal Culture Museum – History Lovers' Haven
The Tribal Cultural Museum, which offers an opportunity to see tribal life and culture, is home to an amazing collection of tribal artefacts. The tribespeople employ musical instruments, hunting gear, and traditional jewellery. Tribal mementoes are also available as gifts for your loved ones back home.
The museum's walls are adorned with various tribe members's hunting and combat tools, such as spears, daggers, and bows. The museum features images and clay representations of the tribal way of life, including bridal gowns, handcrafted decorations, everyday household goods, and photos of any observed ceremonies, such as the Kokna Tribal Dance or the Kanseri Festival.
10. Church of Our Lady of Piety – A Portuguese Marvel
The Portuguese constructed the stunning Our Lady of Piety Church in Khanvel, Silvassa, at the end of the eighteenth century.
In terms of architecture, the church is one of the most exquisite structures among the consecrated buildings of the Christian world. Everyone's attention is drawn to the exquisite interior design and exterior of the church. The interiors, in particular, have a lot of decorations on them. Some of the places are so masterfully designed with an unmatched sense of balance and subtlety of handling that they leave one speechless. This church is also among the oldest in the vicinity of Silvassa in terms of antiquity.
11. Madhuban Dam – Top Tourist Destination in Dadra and Nagar Haveli
At Madhuban Dam, an excellent location for water activities, you may enjoy thrilling rides like speed boats, tourist boats, kayaks, and even aqua biking. One of the top tourist destinations here is the stunning dam, which is in a verdant environment. Additionally, a luxurious tent with cooking capabilities is available for rent here.
12. Swaminarayan Temple – For Modern Spirituality Seekers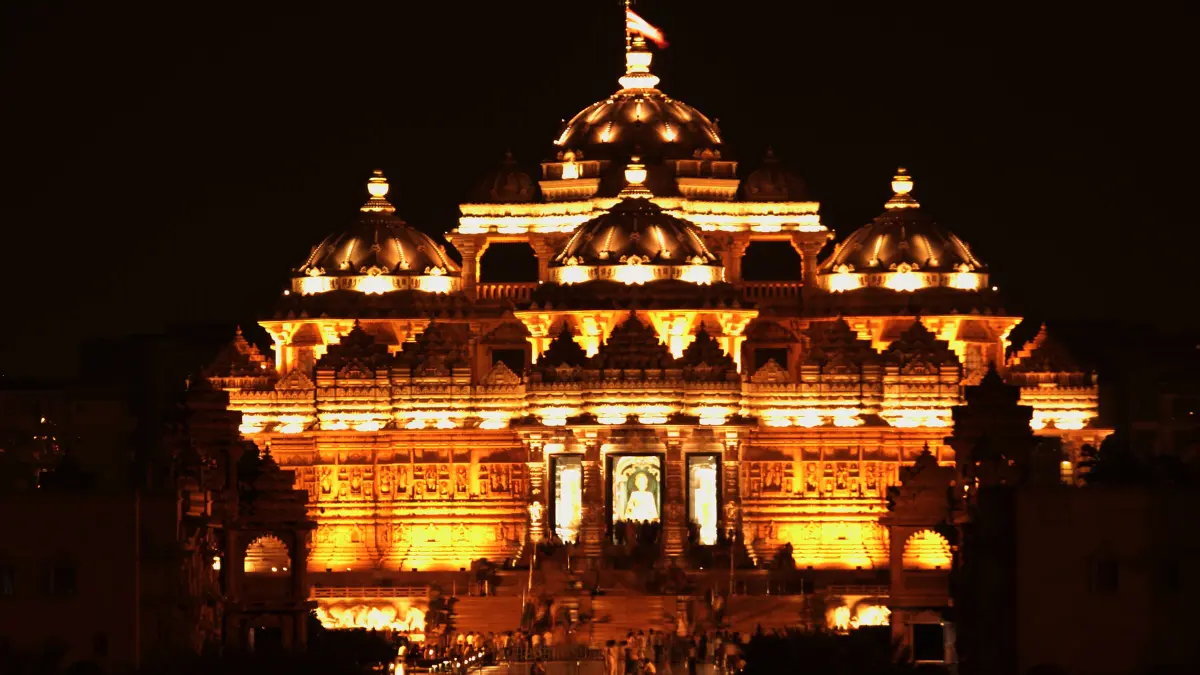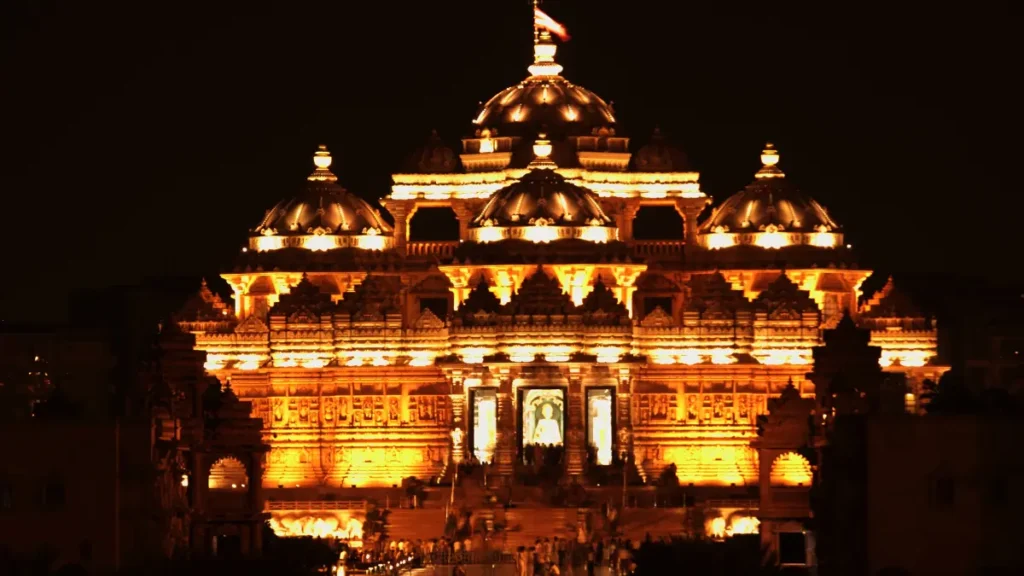 Yogiji Maharaj, Lord Swaminarayan's fourth successor, served as the inspiration for the comparatively contemporary Swaminarayan Temple. Situated in Silvassa on the banks of the refreshing Daman Ganga, this place offers a peaceful retreat for your mind while you peruse the exquisite sculptures and architecture that portray the lives of Hindu deities and Lord Swaminarayan.
Best Time to Visit Dadra and Nagar Haveli
The perfect time to visit Dadra and Nagar Haveli is during winter – from November to February. The weather is pleasant during this time – neither cold nor hot. 
How to Reach Dadra and Nagar Haveli
It is well-connected by road, rail, and airways.
The nearest airports are Mumbai and Surat, 170 and 140 kilometres respectively.
If you want to travel by rail, you can take a train to Vapi in Gujarat, approximately 18 kilometres from Silvassa, the headquarters of the union territory.
You can take buses and taxis from all major cities of Maharashtra and Gujarat as well. Bus and cab facilities for reaching the territory are also available in the nearby cities of Vapi and Bhilad.
Conclusion
Dadra & Nagar is a popular tourist location for a wonderful holiday with family and friends. It's a lovely, tranquil, and sylvan region. The beautiful location allowed visitors to enjoy nature at its finest, with verdant woods, expansive waterfronts, winding rivers, and a wide range of plants and animals. The capital of this lovely union territory, Silvassa, offers visitors the chance to see its magnificent Portuguese architecture and intriguing tribal culture. Dadra and Nagar Haveli, an ideal destination for locals and tourists, invites a unique travel experience. The travel guide will inform travellers considering visiting this wonderful vacation spot about all they should know to have a relaxing and tranquil time here.
Pack your luggage and head to this lovely location right now!