A wedding Venues In Udaipur, Rajasthan, is a fantasy come true for couples looking for a party fit for a fairytale in a stunning location. The "City of Lakes" and the "Venice of the East," Udaipur is a jewel tucked away in the centre of Rajasthan, India. Couples seeking a romantic and exotic setting for their marriage ceremony choose it for its fascinating history, gorgeous architecture, and tranquil lakes.
The palaces and forts of the city provide a regal setting for wedding festivities. Couples frequently choose to be married at The City Palace because of its grandeur and unique architecture. The tranquil Lake Pichola provides a calm and romantic setting, which adds to its attractiveness. Visitors worldwide are drawn to Udaipur by its unique Rajasthani culture and kind hospitality.
Wedding Venues In Udaipur Rajasthan
1. Radisson Blu Udaipur Palace Resort and Spa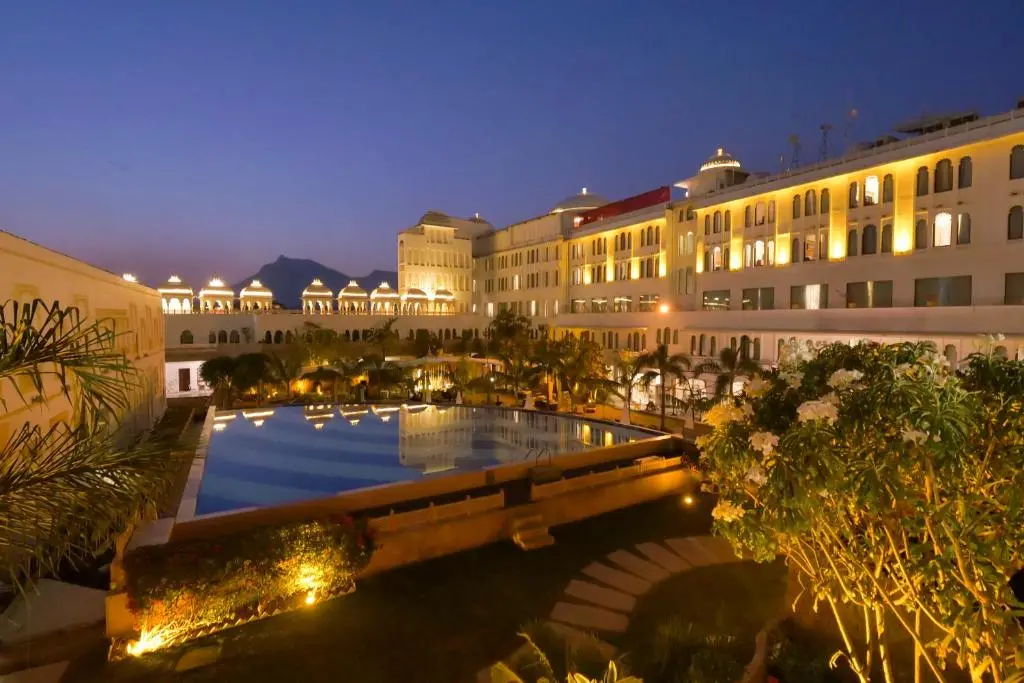 Start the beautiful chapter of your life by having a grand matrimonial ceremony in a mix of royalty and modernity at Radisson Blu. Become committed to one another by exchanging vows among the heaven surrounded by the sparkling Fateh Sagar's royal beauty. Every bride and groom's dream come true with a Radisson Blu Udaipur wedding since the venue provides so much more than exquisite architecture that screams wealth in every sense.
The place can accommodate a huge, massive Indian espousal with as many guests as feasible at the gorgeous, spacious lawns. Your guests will find a Radisson Blu a sight to behold, and you may use the ideal Lakeview as the background for your photos. The average cost of this Udaipur wedding ranges between 50 lakhs and 1 crore.
2. Taj Lake Palace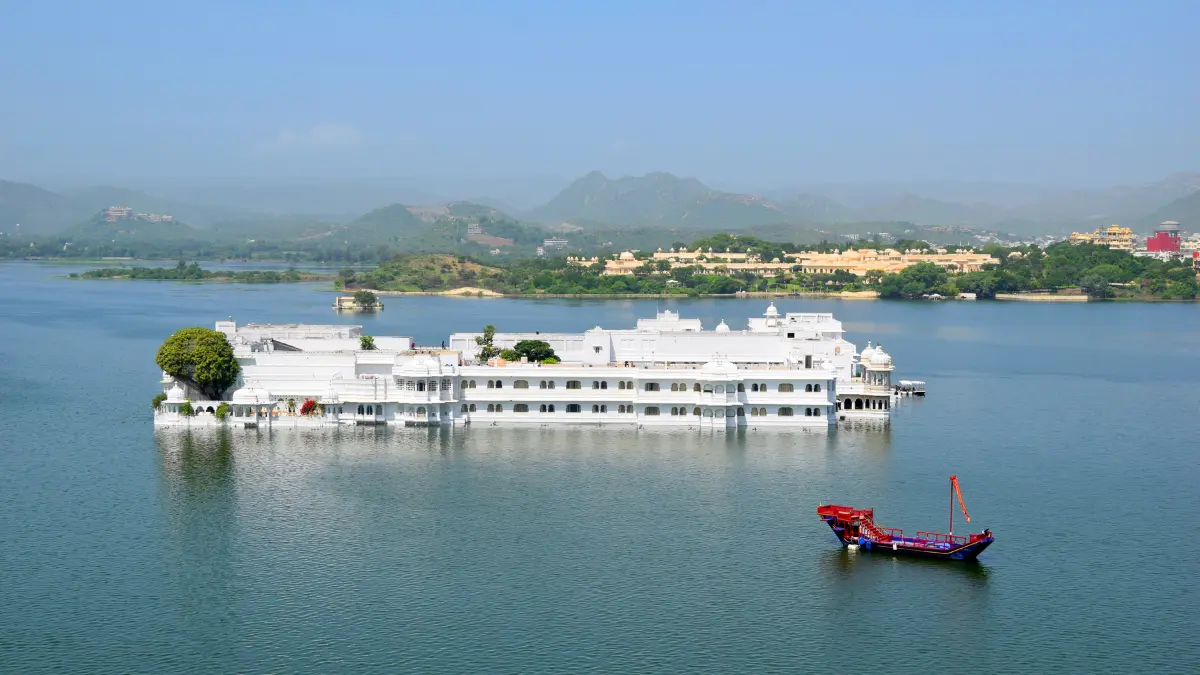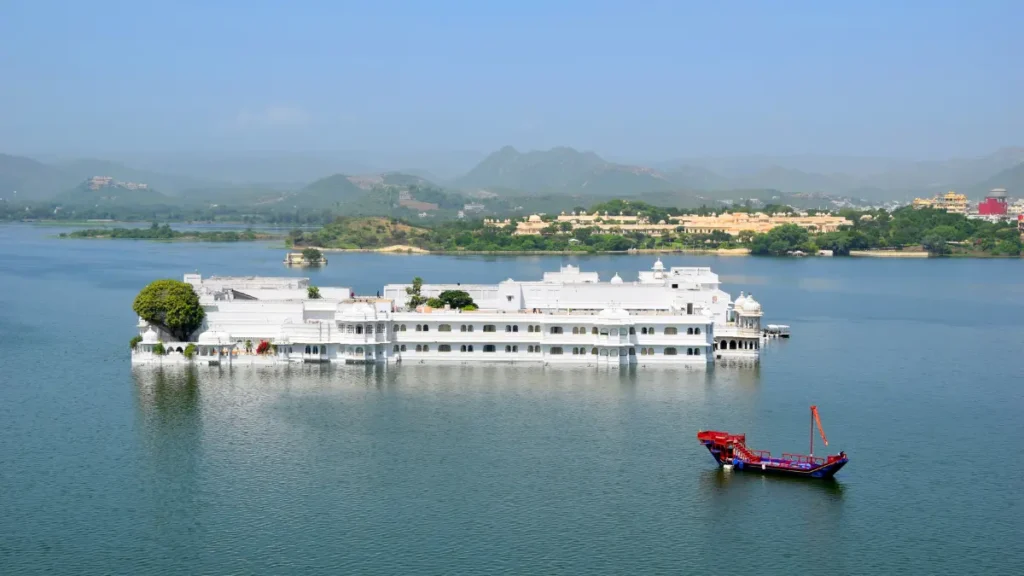 One of the most stunning sites for wedlock is the Lake Palace. Some of the world's most opulent celebrity destination weddings have occurred at this castle. Lake Palace is popular in the country because of its romantic atmosphere, magnificent architecture, and stunning beauty.
A marriage ceremony at Lake Palace typically costs between 80 lakh to 1.5 crore and has 150 to 200 guests.
3. Oberoi Udai Vilas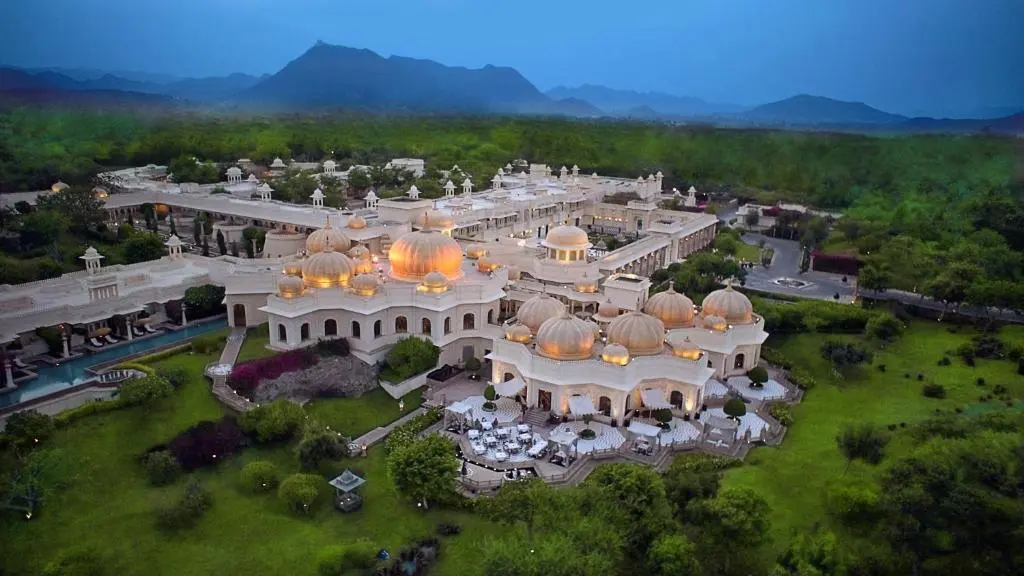 Everyone immediately thinks of the Udaivilas when you mention a luxury hotel in Udaipur. Additionally, since this is where the iconic Bollywood film "Yeh Jawaani Hai Deewani" was filmed, it is undoubtedly one of the most popular wedding locations here. Although this 5-star hotel doesn't organise the main event, you can hold pre- and post-marriage ceremonies there. The most unforgettable parts of your big day may be captured against the backdrop of its lovely, lush green grass!
Getting married here will cost you about 1-3 crores.
4. The Ananta Resort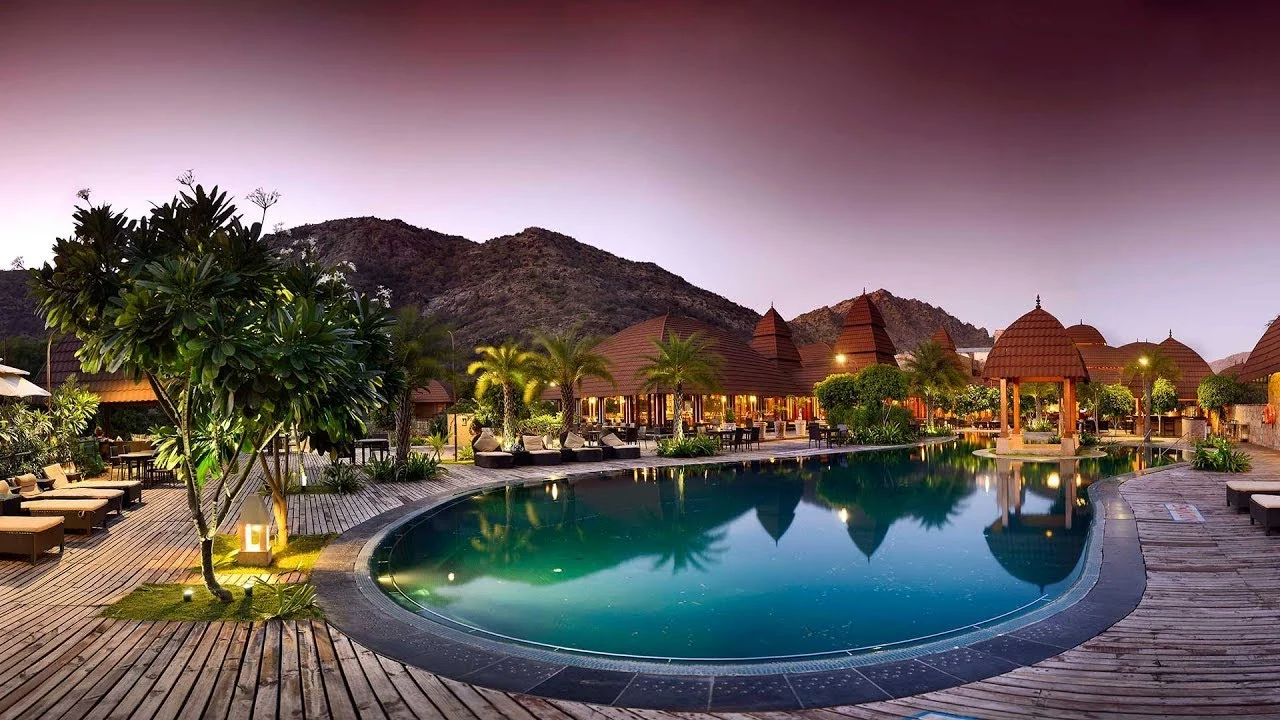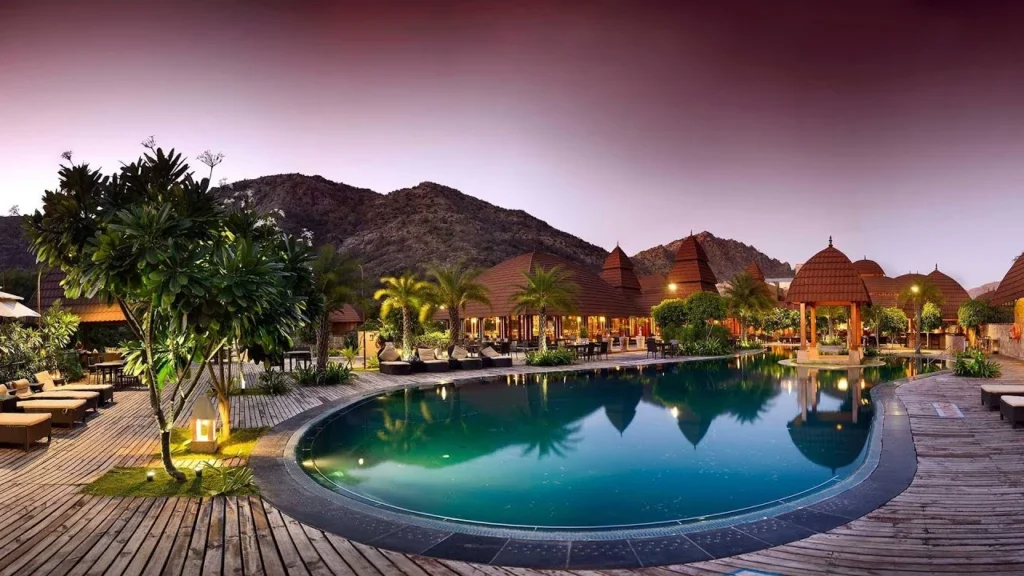 The gorgeous "City of Lakes" is home to the Ananta Resort Udaipur, which has classic Rajasthani architecture and design and provides breathtaking views of the Aravali Mountains. This location will persuade you to pick this beautiful location to tie the knot at, whether you're hosting you're wedding or just planning a reception!
An espousal at the Ananta Resort typically costs between 45 lakh and 65 lakh rupees.
5. The Leela Palace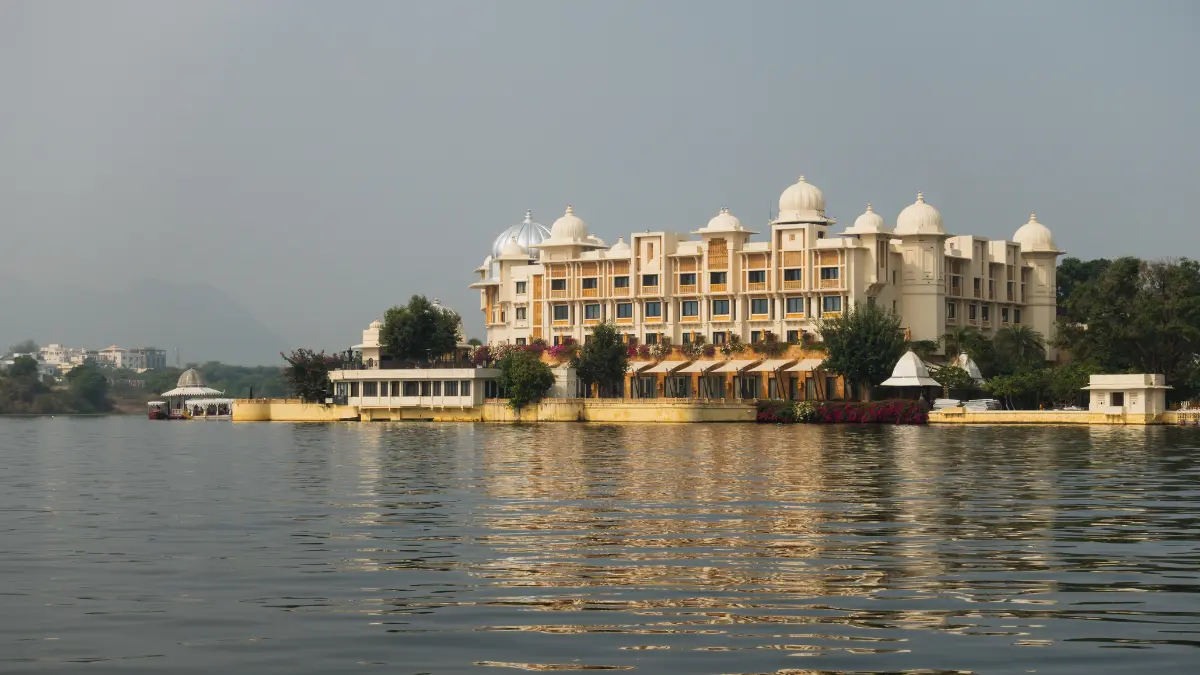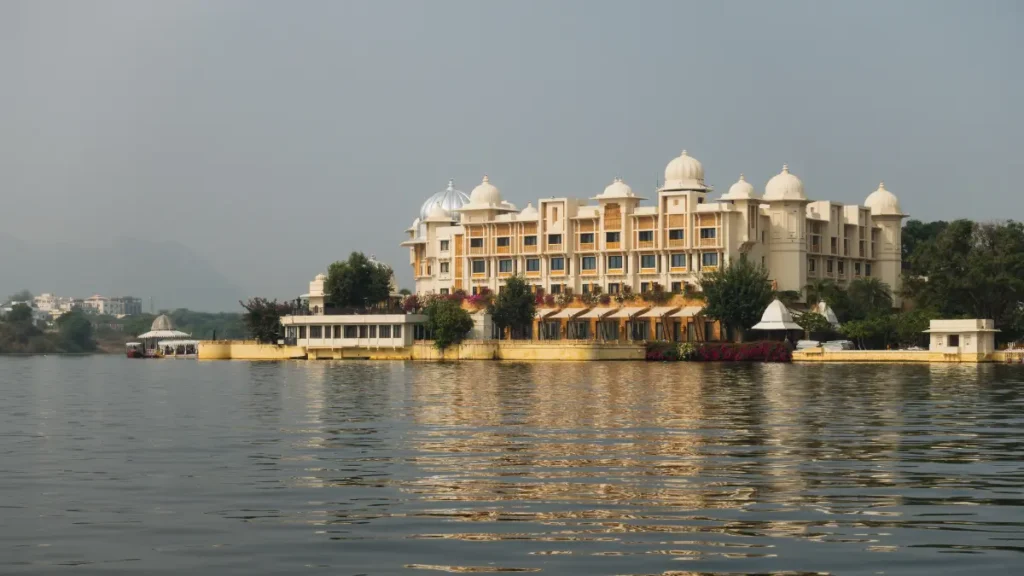 The Leela Palace is an opulent 5-star hotel renowned worldwide for its unique setting and lovely ambience, making it a top location for Wedding Venues In Udaipur, Rajasthan. If a stunning mandap setting beneath the sky appeals to you, don't think twice about getting married here. The palace occasionally accommodates weddings with other sites like Jagmandir Island Palace to make your big day even more unforgettable.
A wedding at The Leela Palace typically costs between 80 lakh and 1 crore rupees.
6. The Lalit Laxmi Niwas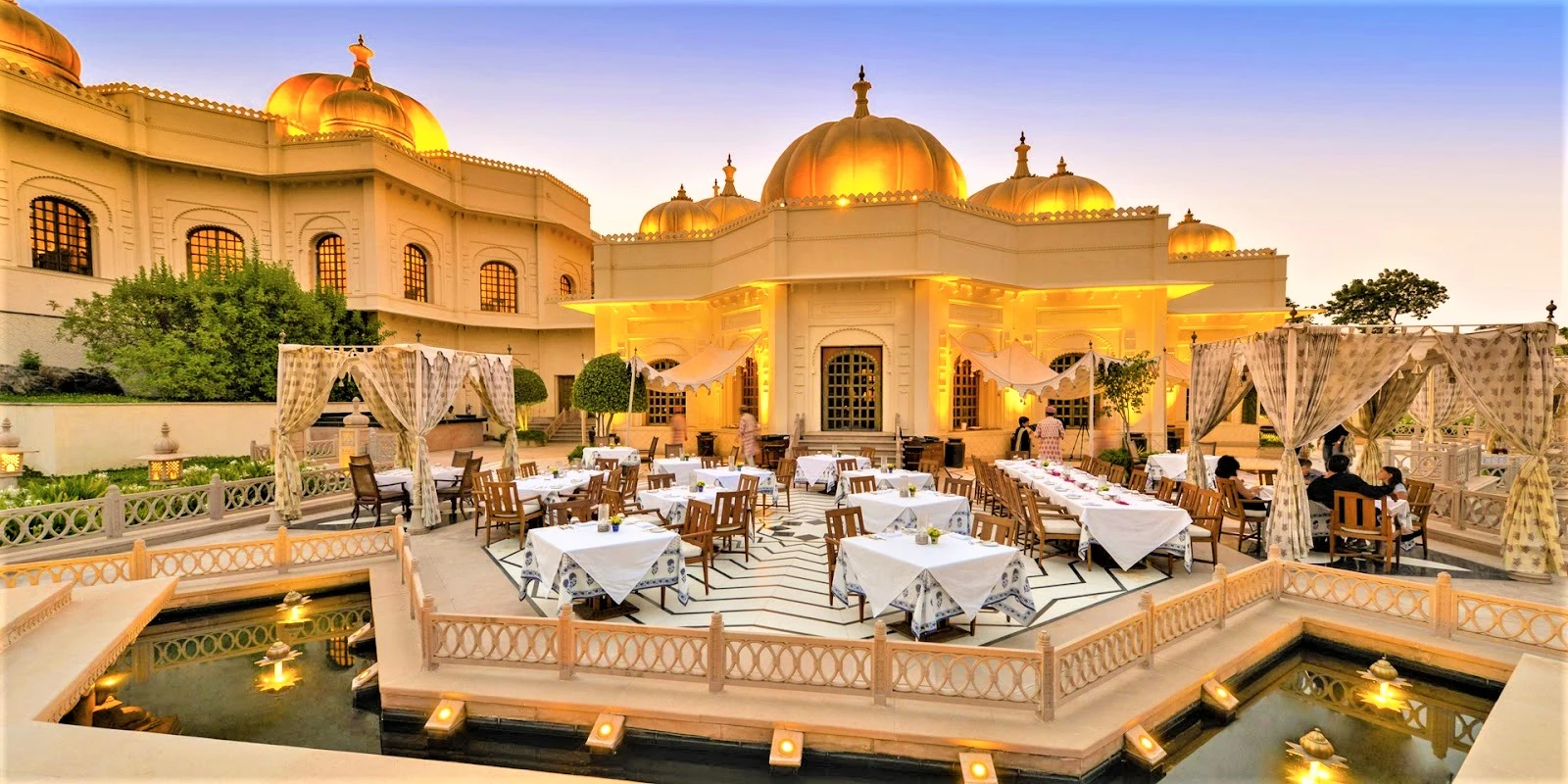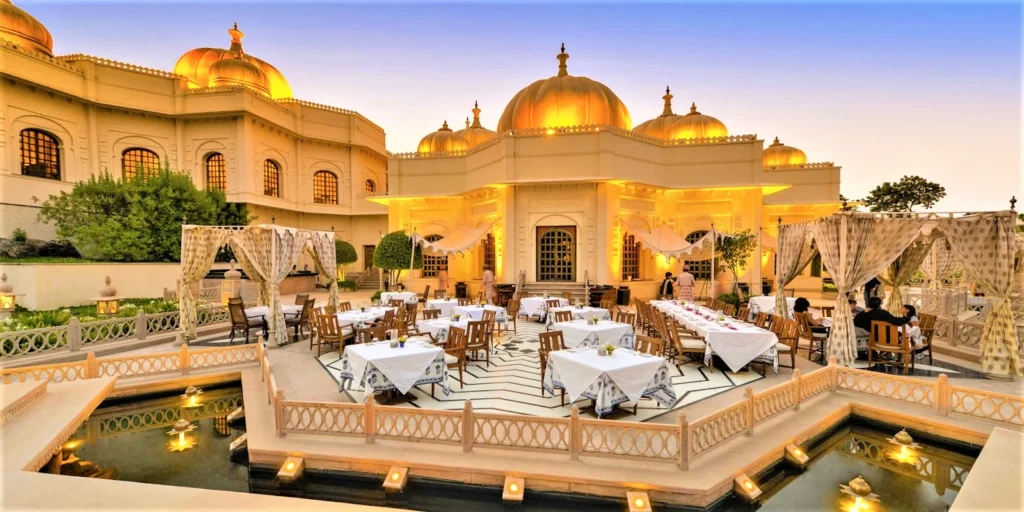 This palace, located in the Aravalli Hills and has stunning views of the lake, is a terrific spot for a destination wedding. Your royal marriage will be truly once in a lifetime, thanks to its magnificent architecture and décor. The Fateh Sagar Lake, next to the palace, was the location for a few sequences of the well-known film "Guide."
A marriage here will cost you about 50-80 lakhs.
7. RAAS Devigarh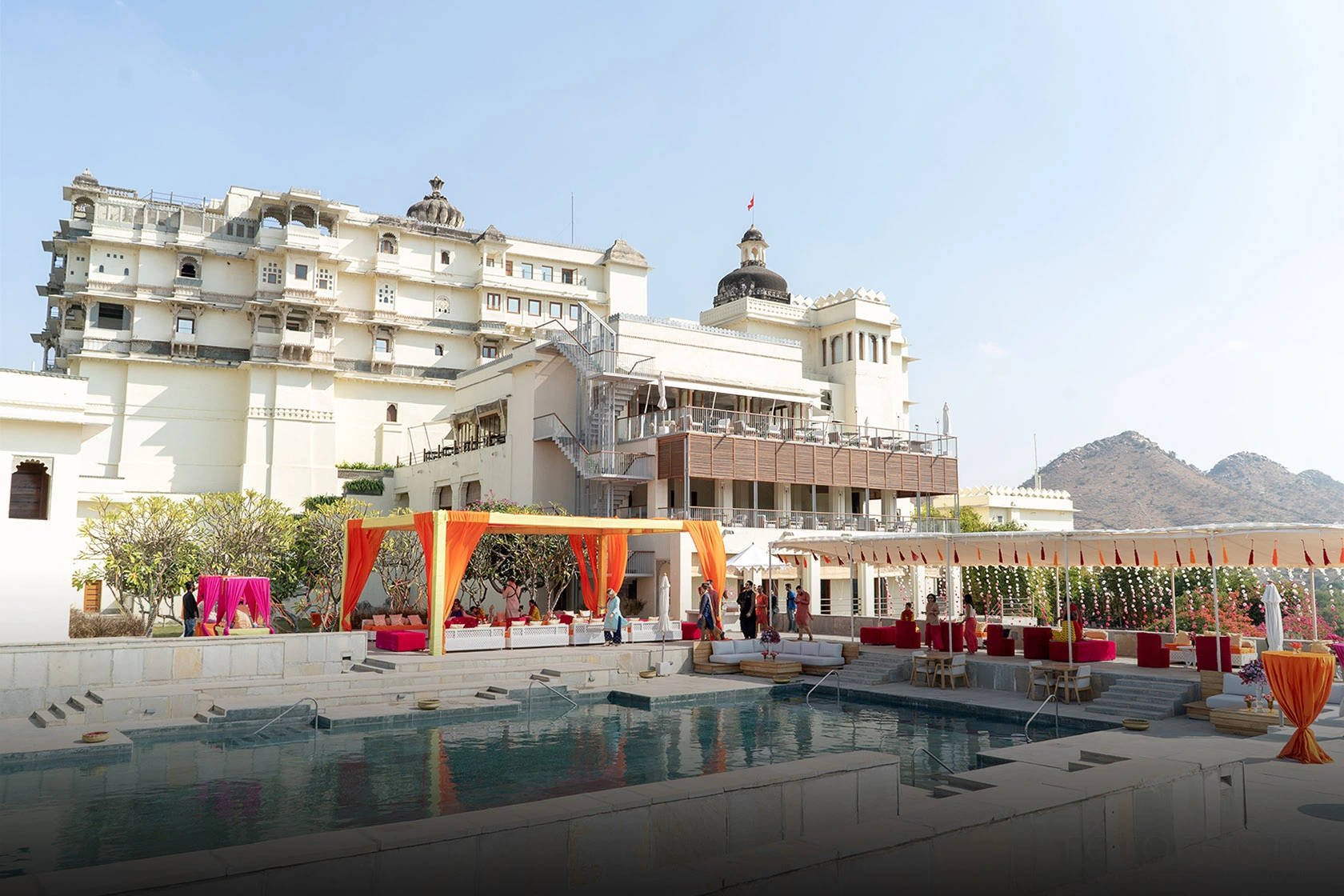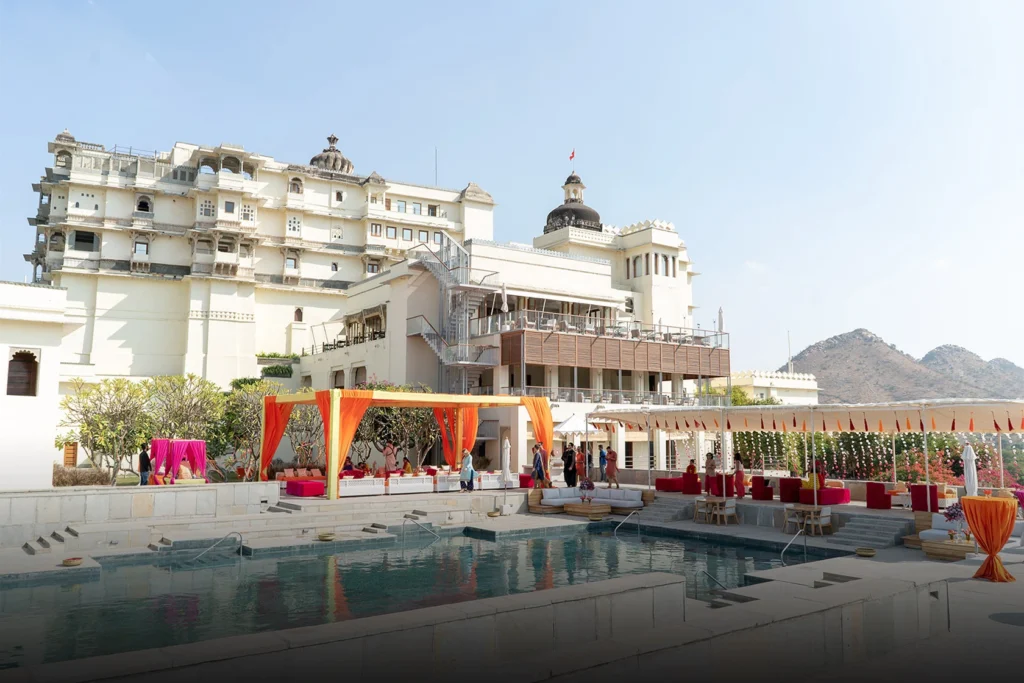 RAAS Devigarh is set against the distinctive backdrop of rural Rajasthan and is encircled by stunning vistas of the Aravali Mountains. The events held here are a glaring example of how this opulent hotel is a tribute to the grace and allure of the previous Rajputana culture. If a royal ceremony is what you desire, get ready to launch your new life from this point on. You will readily recognise this enormous mansion if you have seen Amitabh Bachchan's film, Eklavya.
A ceremony at RAAS Devigarh would typically cost between 65-85 lakhs.
8. Taj Arawali Resort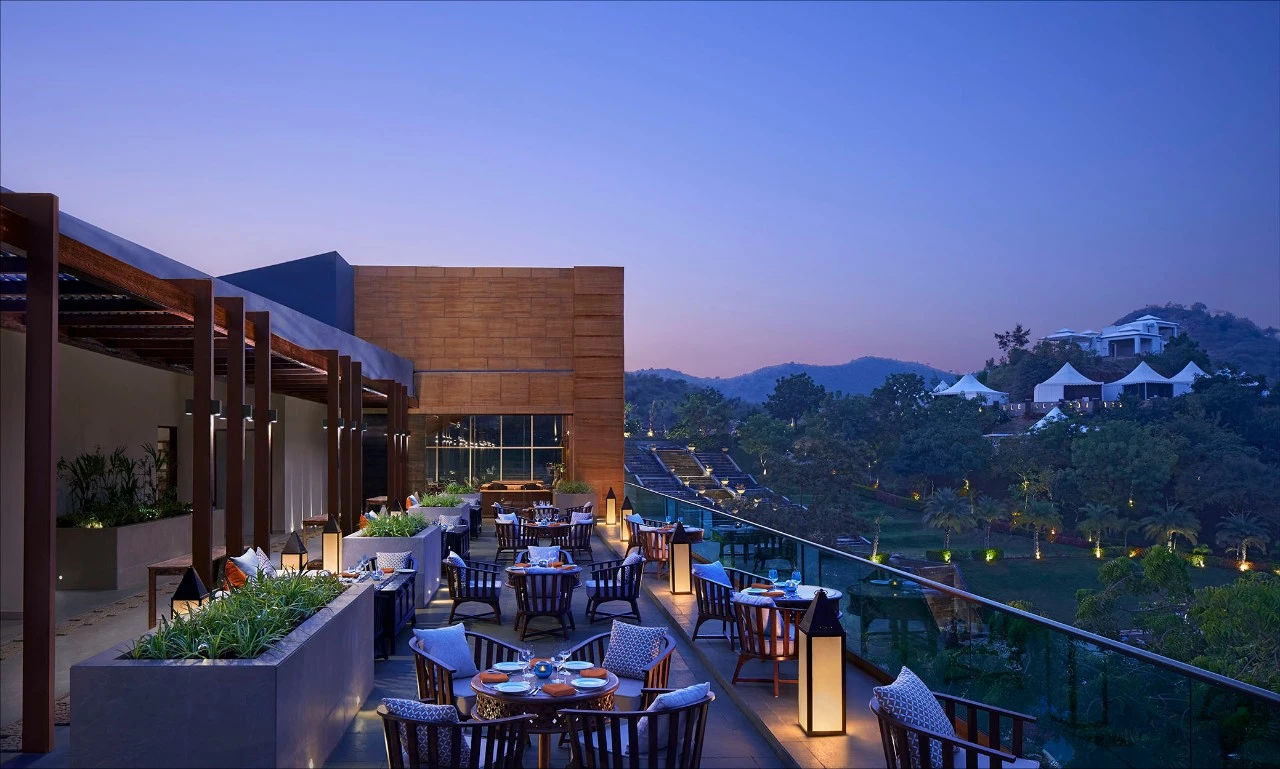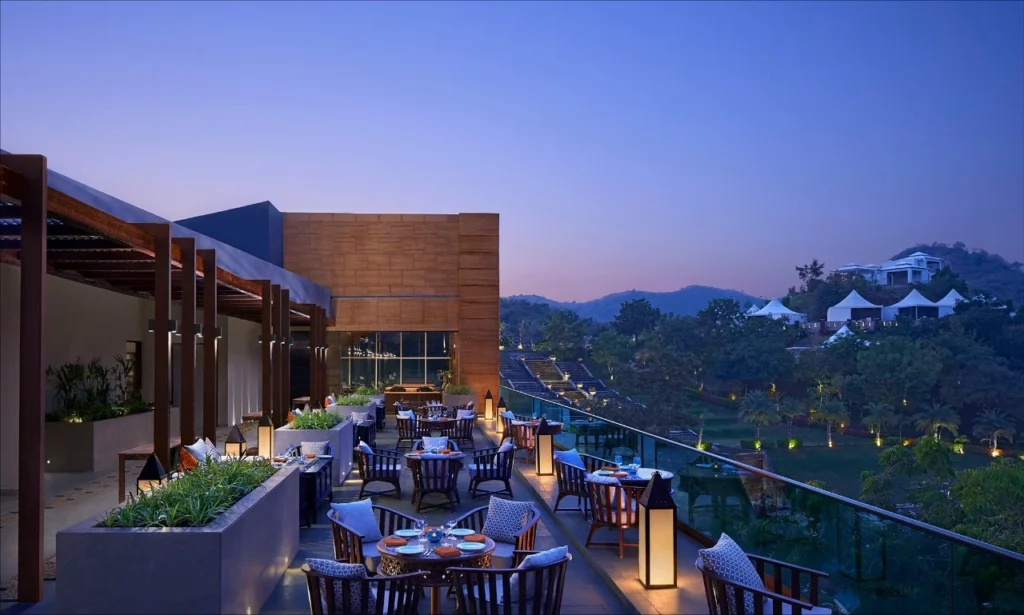 Your special day will be spectacular if you have a marriage ceremony at the Taj Arawali Resort, and you'll have plenty of incredible memories to cherish for the rest of your lives together. Consider the Taj Arawali Resort for your Wedding Venues In Udaipur, Rajasthan for various reasons, including its position in the middle of nature, beautiful green gardens, opulent accommodations, and spacious courtyard.
A matrimony at Taj Arawali Resort typically costs between 35 lakh and 65 lakh rupees
9. Renest Resort, Kumbhalgarh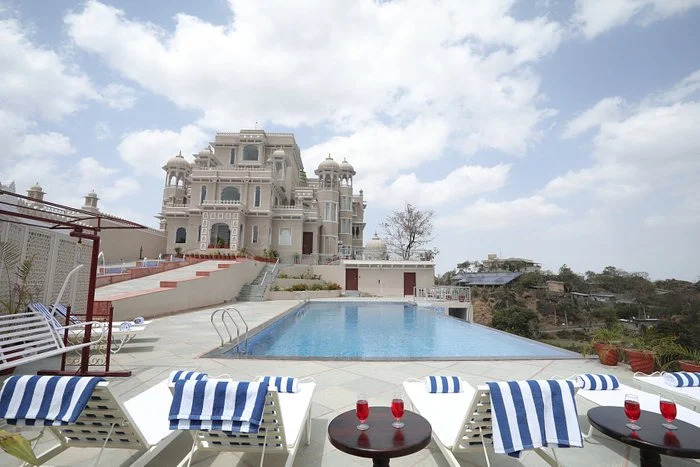 The Renest Resort in Kumbhalgarh, just 80 kilometres from Udaipur, offers a serene and peaceful place for your royal wedding. Start your new journey in the Mewar Hills. Have your traditional Indian marriage at Renest Kumbhalgarh, a stunning hotel that perfectly combines nature, luxury, and convenience. You can contact them for quotations.
10. Ramada Resort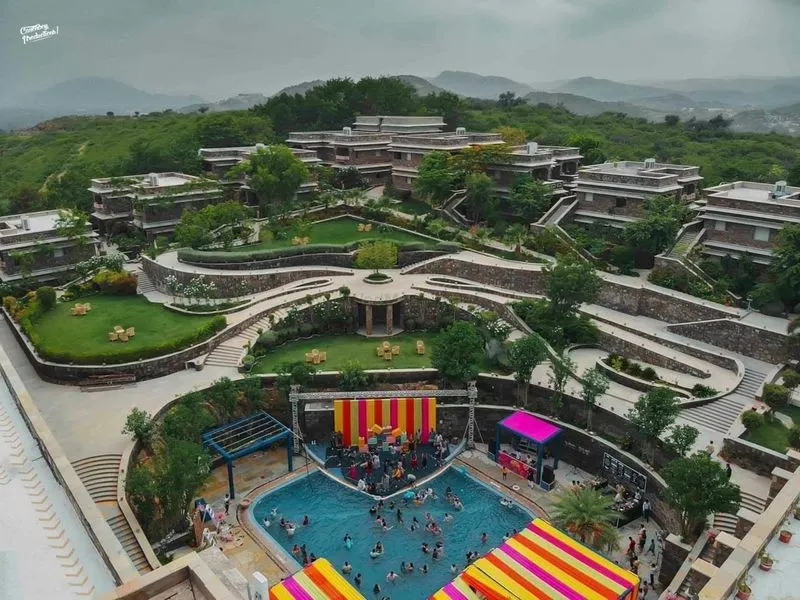 While you are making your finest memories, this modern resort will provide you with a city viewpoint with thousands of little dazzling lights all around you. The stupendous architecture will look amazing with bright decorations and give you the feel of royal matrimony. The wedding includes accommodation, travel and food, costing between 50 lakh and 1 crore.
11. Labh Garh Palace Resort and Spa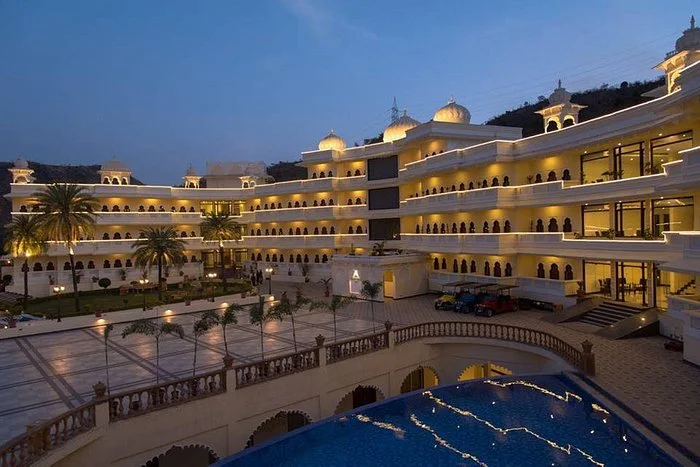 This opulent resort is located outside the city in the pristine Rajasthani countryside, making it the perfect location to get married away from the bustle of the city. It is the perfect place for commemorating your new life. The Labh Garh Palace showcases Udaipur's regal traditions and rich past, giving it the perfect getaway from the bustle of the city to make your ceremony a total delight. The wedding includes accommodation, travel and food, costing between 50 lakh and 1 crore.
12. The Lake End
Uncover your nuptial stone while you have grand wedlock at the Lake End. This boutique hotel gives you a chance of a luxurious wedding in just under 30 lakhs! To help you plan the marriage of your dreams on your special day, Hotel Lakend provides a great location, lovely gardens, and exceptional service.
The well-appointed guest rooms, meeting spaces, and even an outdoor ceremony location are all available at this hotel so that you may have the ideal wedding.
13. Shiv Niwas Palace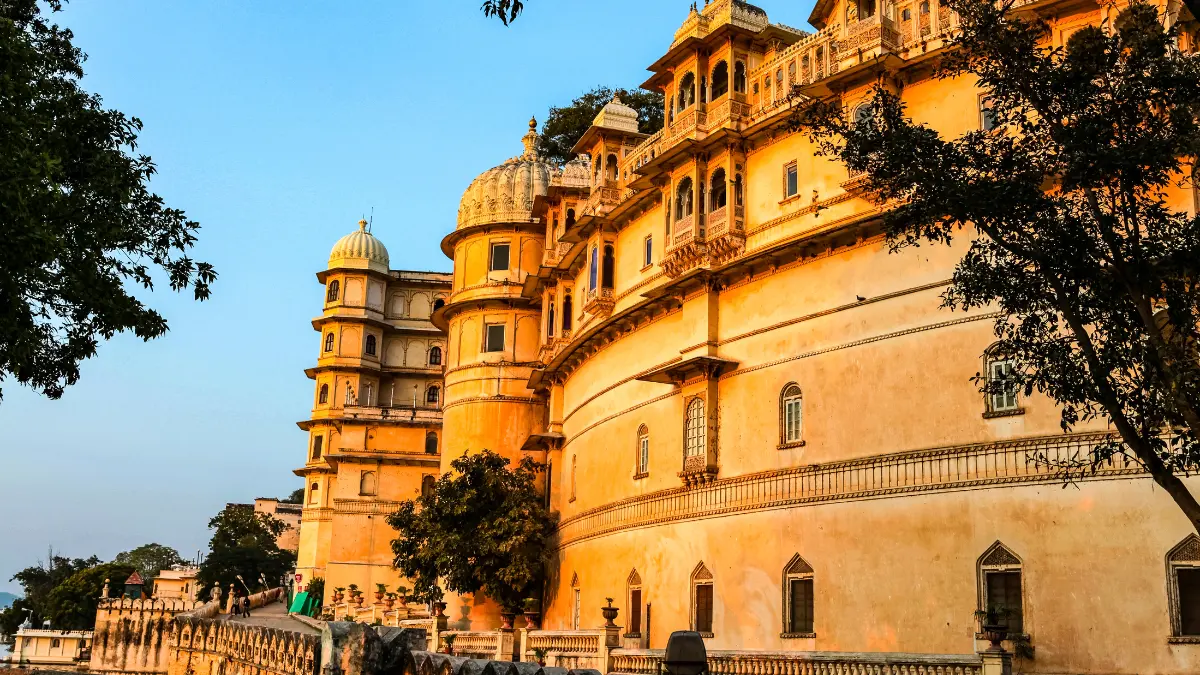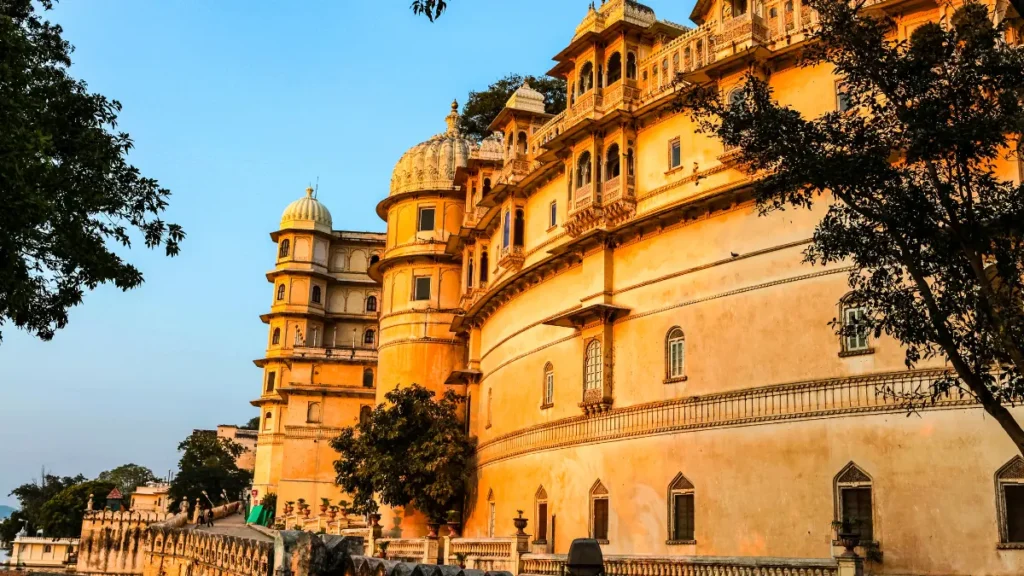 Shiv Niwas Palace provides everything you need to make your big day a grand occasion, including gorgeous Mewari architecture and décor, exquisite meals, and refreshing beverages! What are you still holding out for? At Shiv Niwas Palace, there are countless options for your Wedding Venues In Udaipur, Rajasthan
An espousal at Shiv Niwas Palace typically costs between 50 and 60 lakh rupees.
14. Chunda Palace
Like the Oberoi Udaivilas, this palace has a classic appearance and stunning city and lake views. The castle is one of the best locations for a small celebration, which can hold about 200 people.
A wedlock at Shiv Niwas Palace typically costs between 70 and 80 lakh rupees.
15. Jag Mandir Island Palace
One of Udaipur's most well-liked wedding locations is the Jag Mandir Palace. The amazing decor and ambience at Jag Mandir Palace, which lies in the centre of Lake Pichola, will make your day even more special. With its distinctive fusion of Mughal and Rajasthani architecture, Jag Mandir Palace radiates a feeling of opulence seen only in palaces initially constructed to display regal ancestry.
A wedding at Jag Mandir Palace typically costs between 90 lakhs and 1.25 crore.
16. Royal Retreat Udaipur
The Royal Retreat offers the perfect hideaway for Wedding Venues In Udaipur, Rajasthan because of its convenient location close to the city center. One of the greatest marriage locations is Royal Retreat, surrounded by the Aravali Mountains and has stunning natural beauty.
As with other destination weddings, this resort contributes to creating an unforgettable matrimonial experience with its qualified personnel and first-rate amenities. Royal Retreat Udaipur should be your top pick for several reasons when looking for wedding venues.
A matrimony here will cost you about 45-65 lakhs.
17. Fateh Prakash Palace
One of the top options for a destination wedding is Fateh Prakash Palace in Udaipur. Traditional Indian culture and top-notch comforts are combined in this stunning mansion on the shores of Lake Pichola. Look no further than Fateh Prakash Palace if you plan an amazing matrimonial ceremony.
A wedding at Fateh Prakash Palace typically costs between 65 lakhs and 1 crore.
18. The Trident Udaipur
Operated by the reputable Oberoi hotel chain, The Trident is perfect for your special day. For a dreamy wedlock in Udaipur, the palace-like resort beside Lake Pichola is the ideal setting. This five-star hotel is pleased to have hosted some of the most cherished weddings in Udaipur.
A wedding at The Trident typically costs between 65-85 lakhs.
19. Justa Rajputana
One of the most special and enjoyable ways to spend your special day is with a Wedding Venues In Udaipur, Rajasthan Choosing the ideal wedding venue is crucial to ensure you are ready and have everything you need to make your marriage successful. The luxurious resort, Justa Rajputana, offers a stunning location to help you have the destination wedding of your dreams!
A matrimonial ceremony here will cost you about 55-65 lakhs.
20. Kumbhalgarh Safari Camp
The Kumbhalgarh Safari Camp is set amidst the Aravali Range, offering perfect harmony and peace for a luxurious and peaceful marriage. The stays offered here are Swiss tents, camps, cottages, and rooms. The spacious lush lawns offer a serene view of the hills where you can stage the perfect ceremony. You can get a quote for their cost by contacting them.
Udaipur Destination Wedding Cost
The cost of travel, accommodation, food, decoration, rituals, ceremonies, logistics, management, and more will depend on your chosen venue. A Udaipur wedding typically ranges between INR 20 lakh and INR 1.5 crores
Conclusion
A Wedding Venues In Udaipur, Rajasthan is a dreamy occasion that mixes the grandeur of an old city with the welcoming spirit of Rajasthan. The city is a favourite choice for couples looking for a unique shaadi experience due to the scenic backdrop, rich cultural traditions, and opportunity to create a one-of-a-kind and personalised event. It's a location that guarantees everyone travelling there a celebration of two souls coming together and a magical and unforgettable experience.