In the Dhauladhar range, the Triund trek is among India's easiest and most well-known treks. It is the perfect location for beginner hikers because it is exciting with short distances and sloping pathways. You can also book camping packages for this trek. We will review all the crucial information regarding the Triund trek in this post, including the best time to do this trek, a detailed itinerary, and much more.
Triund Trek
One of the shortest and easiest Himalayan hikes, the Triund walk offers a breathtaking landscape and a beautiful view of the snow-capped Dhauladhar hills and Kangra Valley. It would be simple to finish this two-day walk over the weekend. On the trip, we get to appreciate the tranquillity and beauty of the Himalayas. Although the walk is short, the occasionally steep terrain will give you a sense of adventure. The views of the entire Dhauladhar range and the vast, lush green meadows draw numerous hikers looking for a moderate-to-easy weekend trip.
A designated pathway marks the start of the 18-kilometre hike in Dharamkot and takes about 4-5 hours each way to complete. It is advised that you hire a guide or tour operator if this is your first time trekking because the trails travel through rhododendron and deodar forests, which, although beautiful, may be perplexing. Depending on your speed, the hike might take up to six hours. If you want to ascend higher, there is a sizable flat area where you can set up camp and acclimatise. From Triund Hill's peak, the stunning Dhauladhar range dominates the region.
Best Time to Visit Triund Trek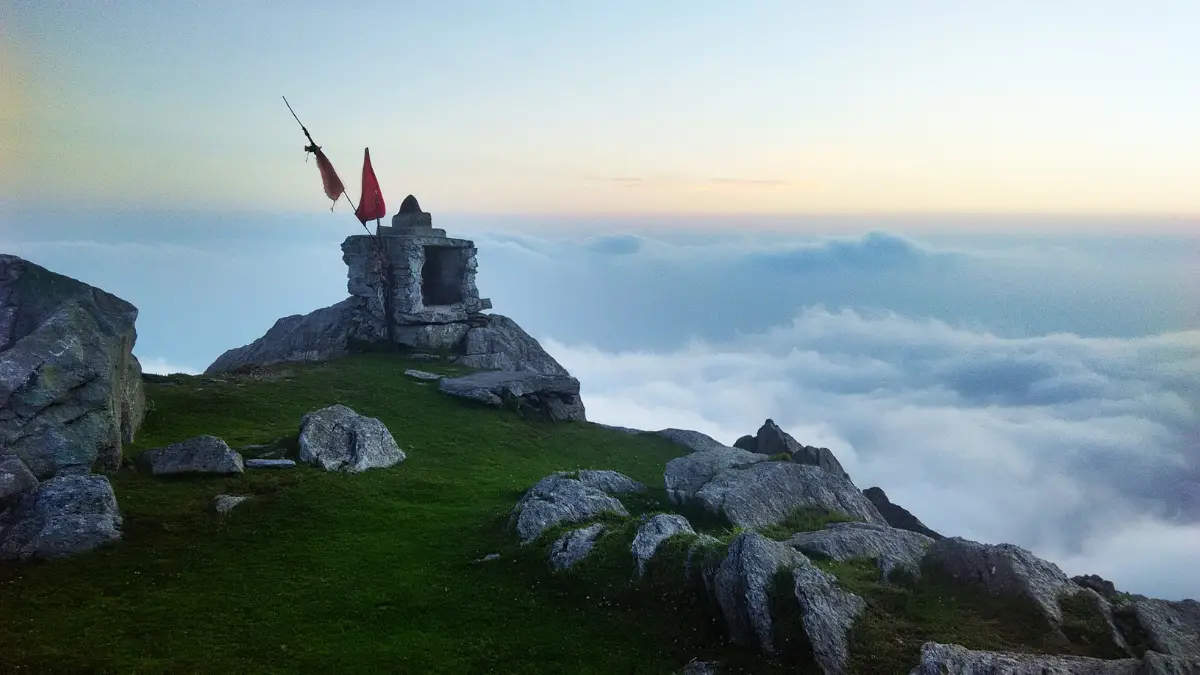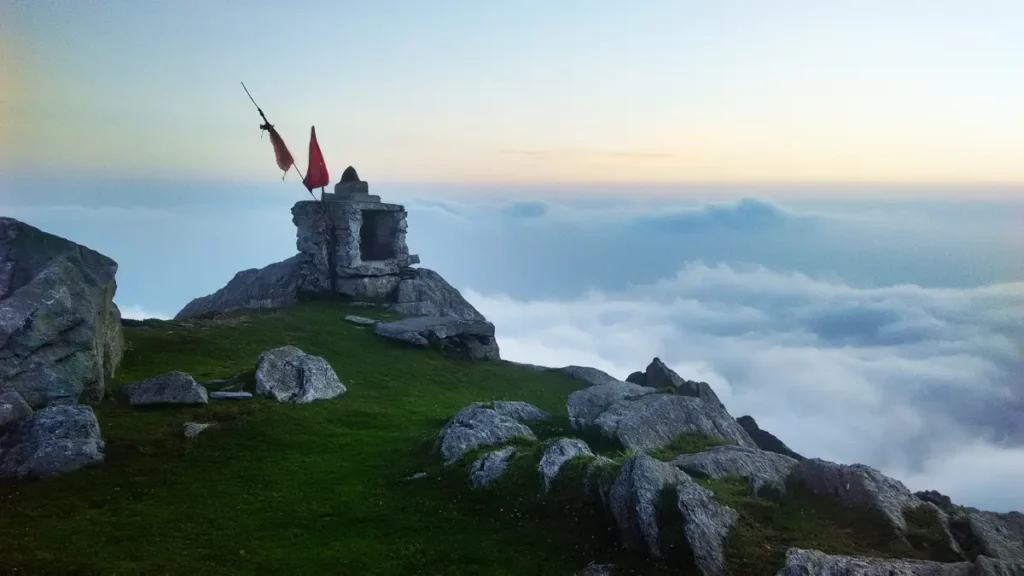 Go in January if you want to see snow, and from March to May, for the most breathtaking and unobstructed views of the vast forests and mountain ranges. The best times to book a trip are from May to June and September to December. Although the atmosphere is generally lovely, it might get chilly at night. The spring and summer seasons are the finest times to witness Triund's brilliance. Winter is an excellent season to visit if you want to experience something chilly and brisk. In this region of the planet, the winters are quite cold.Conversely, there will be fewer people on the trip. Since the area receives a lot of rain during the monsoon season (June and July), you should avoid strolling here. On the road, the first snowfall is anticipated in December.
How to Reach Triund Hill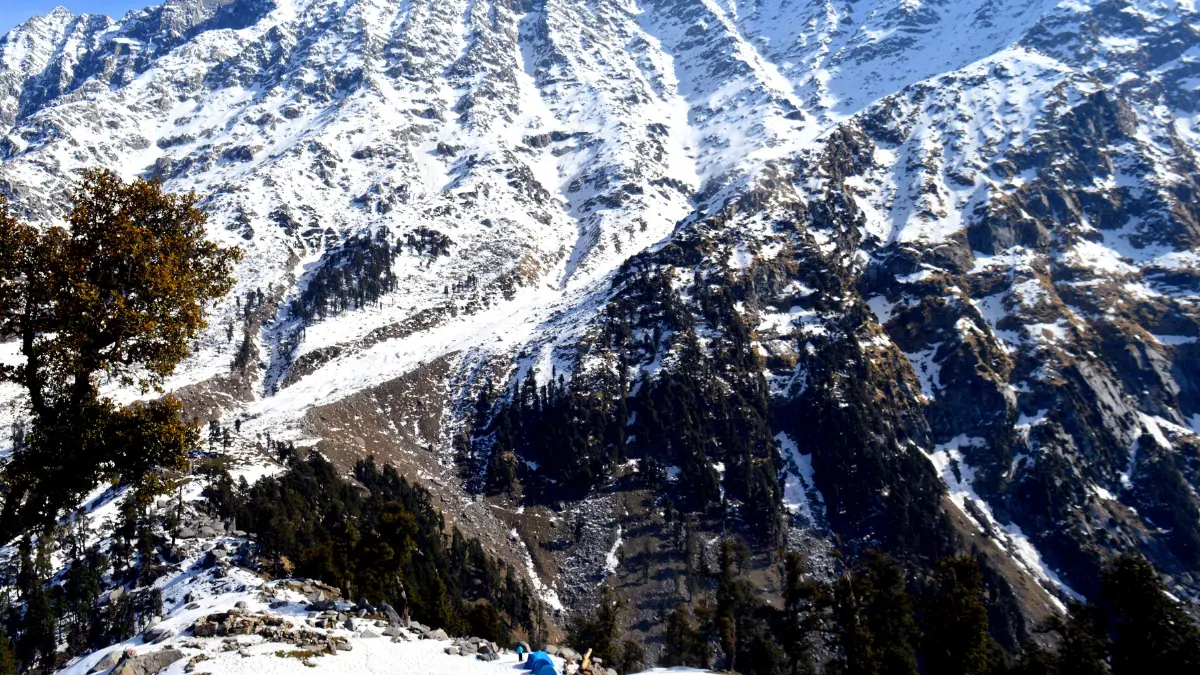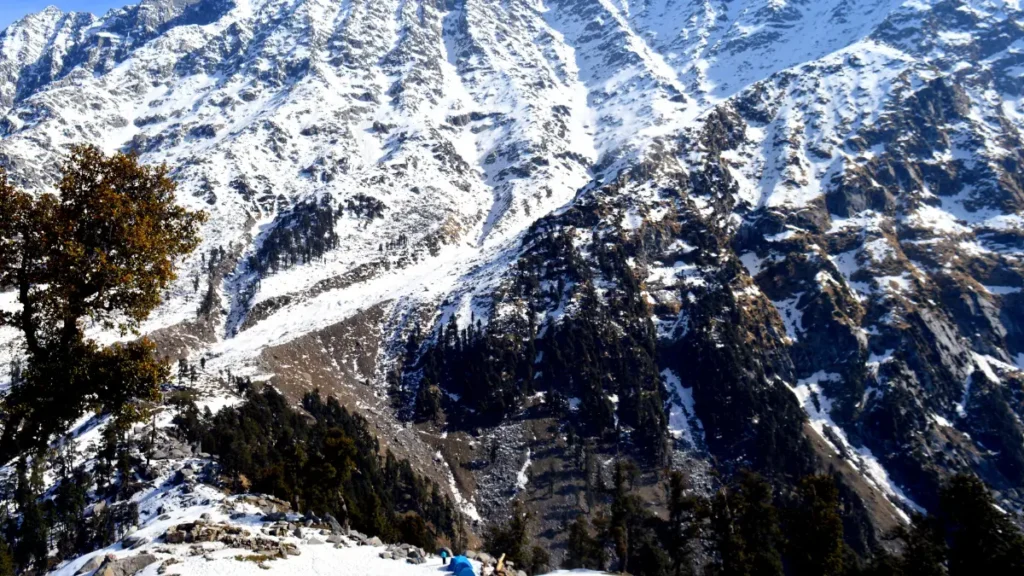 The hill is well-connected to McLeodganj and Dharamshala, which are further well-connected to all major cities of India through Delhi.
By Air:
You can take a flight from Delhi to Dharamshala or a connecting flight from your origin. Alternatively, you can go from Delhi to Mcleodganj in a private taxi.
By Road:
Alternatively, take a bus from Delhi to Mcleodganj or Dharamshala at night, then take a taxi to Dharamkot to start your adventure. At the airport in Dharamshala, taxis are easily accessible. You can reserve a self-drive taxi from Delhi to Dharamshala for your stay and return trip.
By Rail:
The closest station is at Pathankot. Numerous Jammu trains make stops there. Take the Delhi-Pathankot Superfast Express or, if you're coming from Mumbai, the Mumbai-Jammu Tawi Express to get to Delhi from Pathankot. It takes two to three hours to reach Dharamshala from Pathankot by taxi or public transit.
Triund Trek Itinerary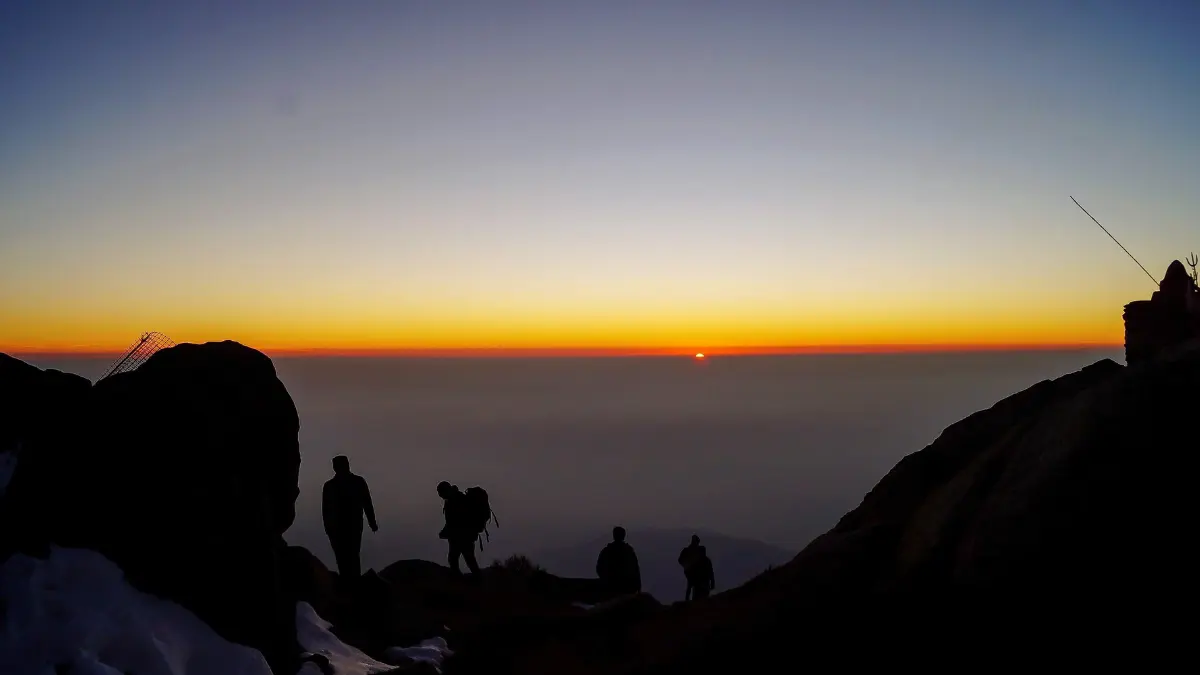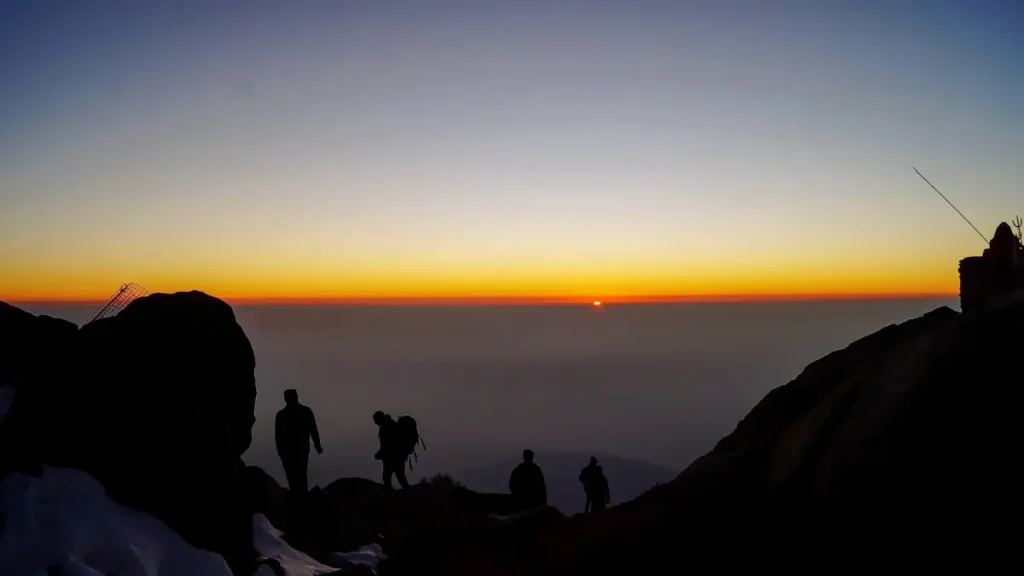 Day 1:
· Have breakfast at or near your accommodation and head out for the trek. Ensure you have rented a tent and a sleeping bag to camp on the hill beforehand.
· Take the Dharamkot route and reach the Gallu Devi Temple. It may be reached by taking a taxi from McLeod Ganj. Once you reach the Gallu Devi temple, you will notice the walking track with the forest checkpoint.
· Here, you can register with the forest department for the mandatory trek. Your identification card is significant, and a book will be kept of your information.
· Additionally, the quantity of plastic in your rucksack will be examined and scrutinised once more when you return to your vehicle. Make sure you get them back from the trip safely.
· The walk to the hill is 9 kilometres, and you can stop for food at one of the many stalls like the Best View Café. The trail gets steeper from this café. Buy water bottles as water is scarce in the area. You can also bring your bottles (tip: bring reusable bottles to reduce plastic usage)
· Reach the hill and take in the scenic view. You can also pray at the Triund temple there.
· Pitch your tent and have fun. Bonfires also happen there, you can enjoy them. Have dinner and sleep.
· If you do not wish to camp, you may spend the night in the government guesthouse in Triund by making a reservation in advance at Dharamshala. The cost of lodging is affordable at Rs 600-800 per room.
Day 2:
· Wake up in the morning and head back to McLeodganj.
· You can continue your ascent from Triund to Lahesh cave through Laka if you have the time. The base camp for the ascent to Indrahar Pass is Lahesh Cave.
· Marvel at the Laka Got glacier.
· Laka has a tea house, but if you want to go any further, you'll need to bring your supplies for camping the night. You can ascend to Lahesh Cave and return to Dharamkot the same day.
· Alternatively, if you're short on time, take the Bhagsunag route back to McLeodganj. You can also enjoy the Bhagsunag Waterfalls on your way back through this route.
Tips for the Triund Trek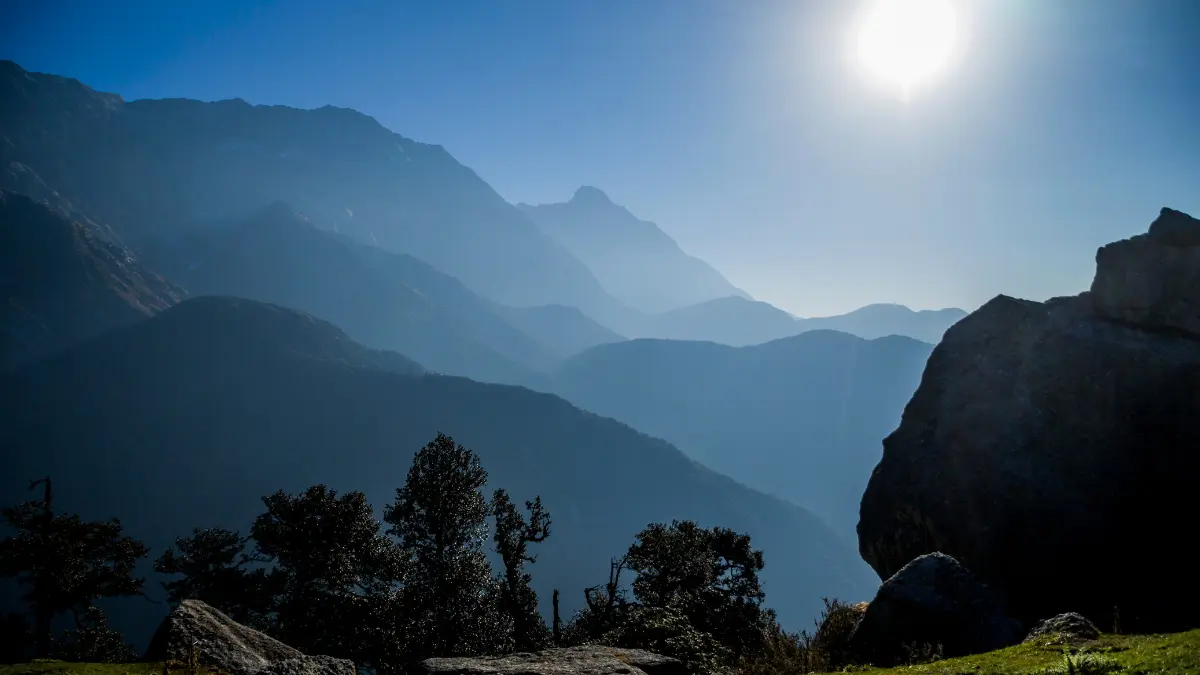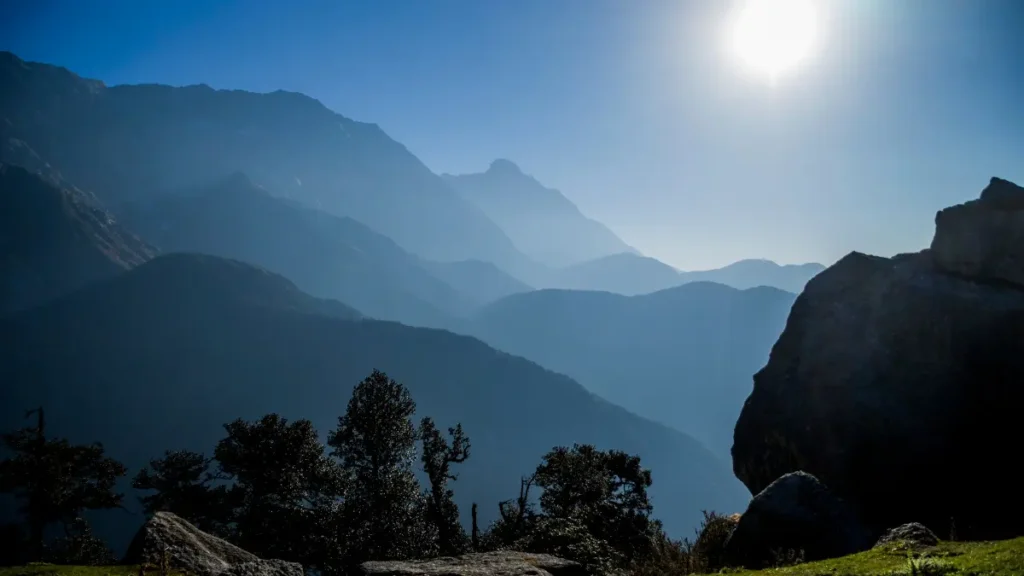 Join someone who has previously completed this walk when you go.
In the vicinity of the Gallu Devi Temple, there are a few guesthouses. You can stop there as well.
Make sure you have a decent tent if you intend to camp alone.
In addition to the tent, bring a sleeping bag that can withstand temperatures below zero, a liner for hygiene, and a thin foam cushion.
If you need to relieve yourself, keep a little shovel to dig a cat hole and cover it. There are no bathrooms or toilet facilities on the hike.
Pitch the tent before evening falls.
There are two routes to Triund: One through Dharamkot and another through Bhagsunag. The Bhagsunag route is a trickier one and difficult to trek. It is advisable to trek the Dharamkot route, and descending the hill through the Bhagsunag route is advisable.
What to Pack for Triund Trek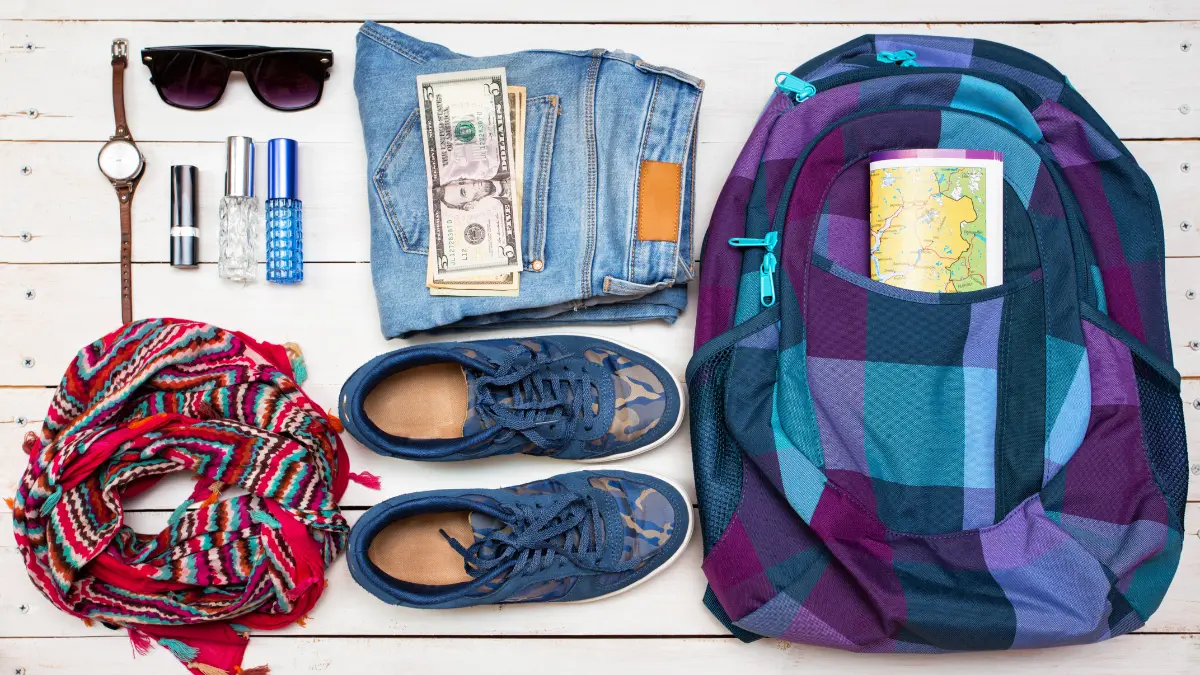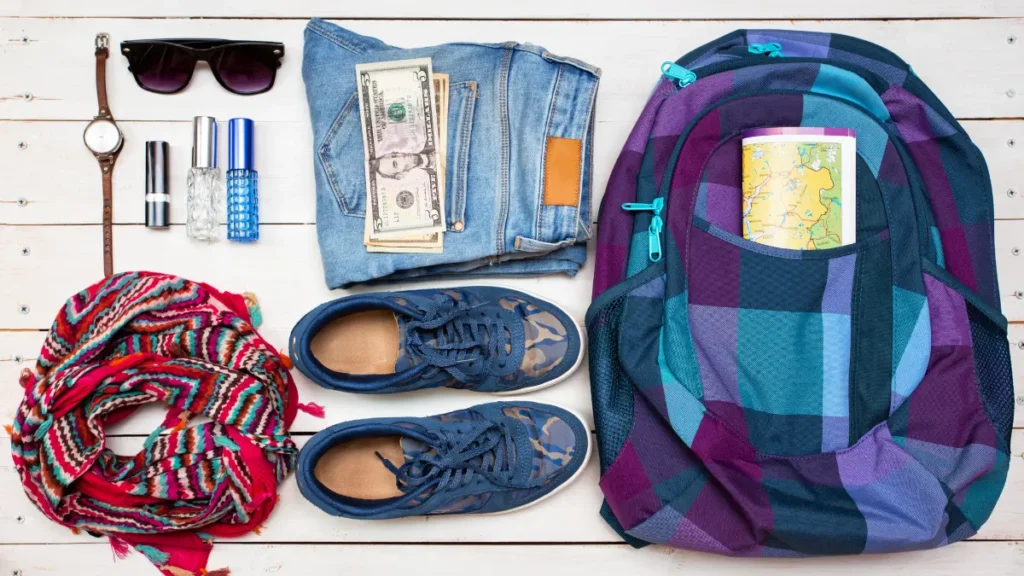 Identity Proof
Clothing
Socks
Toiletries
Thermals
Caps
Trekking shoes
Tents and sleeping bags
Little shovel
Torch and batteries
Trekking pole
Disposable bags to use as a dustbin (do not litter!)
Cutlery and food (utensils also if you want to cook)
Medical kit
Triund Trek Camp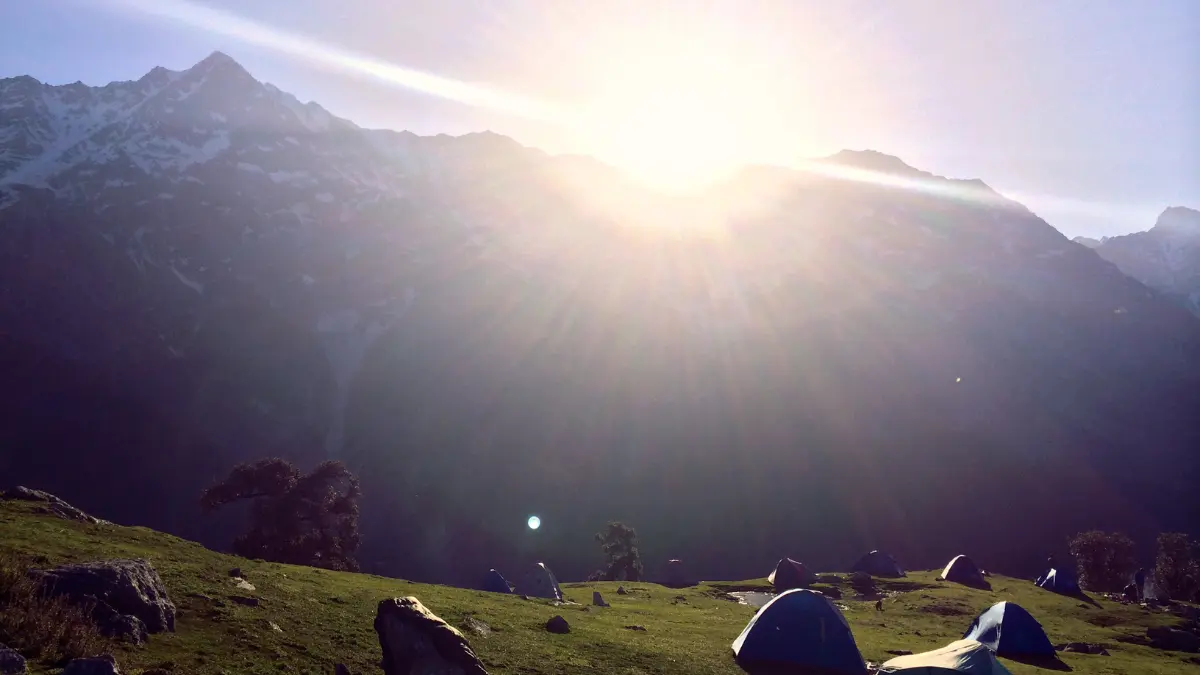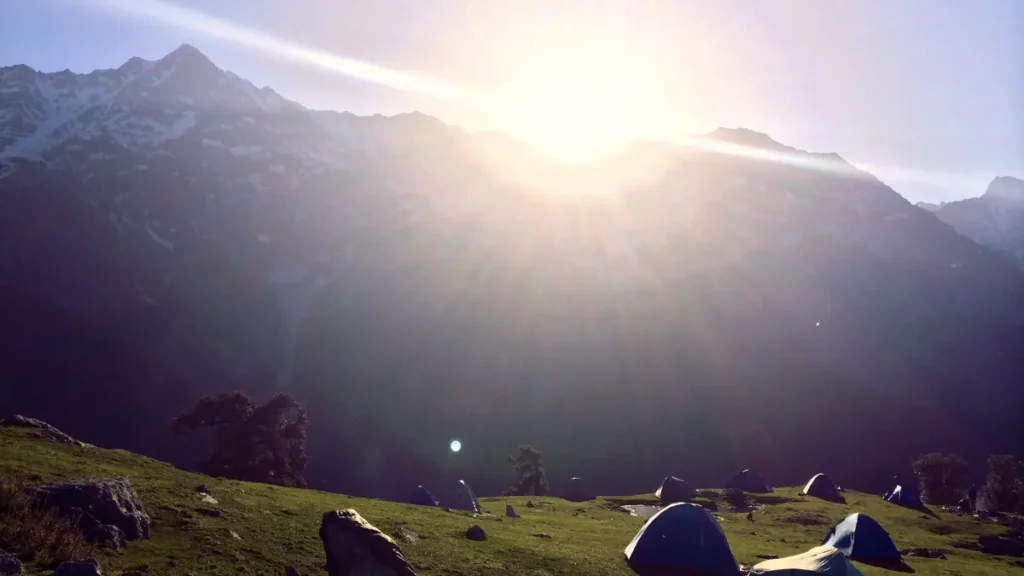 It is allowed to camp at the Triund Hill at night. Many travel agencies take tourists on the trek under packages and provide tents and food to them as well. You can choose packages, or you can even go solo. For a self-guided trek, you can rent tents from McLeodganj. During peak season, tent prices can go as high as 1500-2000. The lowest price during the off-season is 200-300 per tent. The trekking route has many little shops offering noodles and tea for food. You may bring your food or can arrange for thalis available on the hill.
Is Triund Trek Open Now?
The trek is open all year long.
Triund Trek Difficulty Level
Even novices can complete the trek's gentle to severe ascents. The journey from Mcleodganj to Triund is short; thus, it is not too taxing. The first 5 miles of the walk are straightforward and not very hilly. After that, the terrain gets challenging and demands a vigorous walk. This stretch of road is known as "22 Curves" in popular culture due to its 22 sharp twists.
The presence of snow on the otherwise strong and well-defined trail makes the walk slightly more challenging if you are hiking during the winter.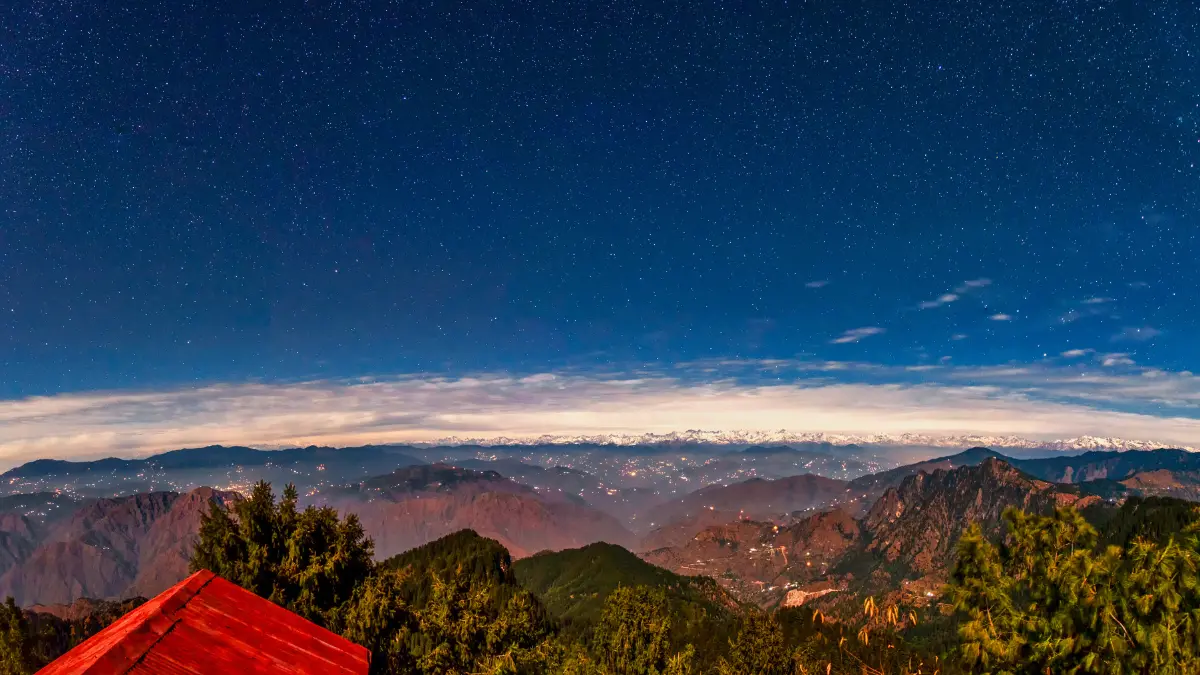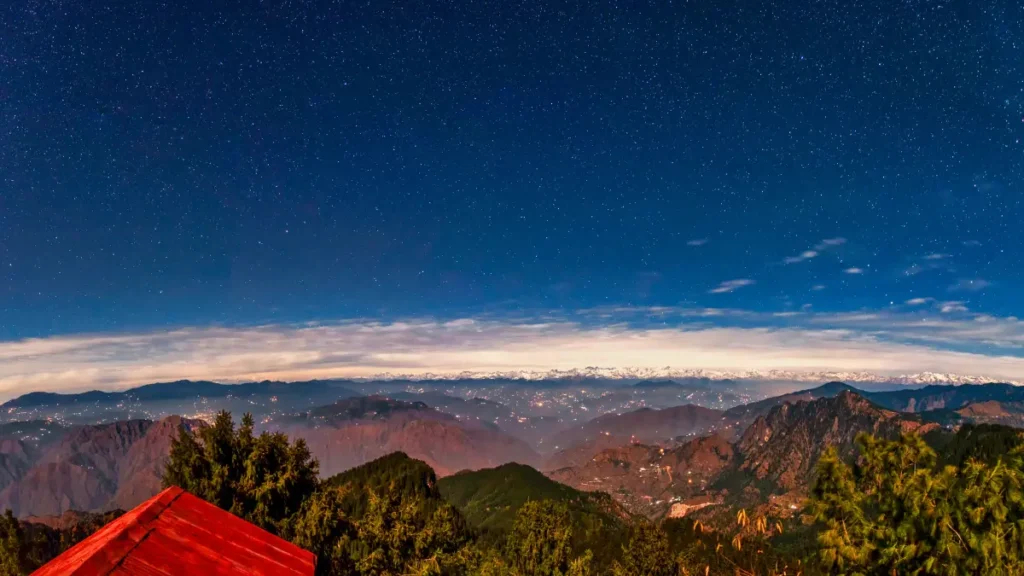 What to See on the Triund Trek
Dhauladhar Range
The climb is close to the Dhauladhar range. There are breathtaking views from the mountaintops. Undoubtedly, the breathtaking beauty of nature will capture your heart. You can see Arthur's Seat, Rifle Horn, and the Moon Peak from here.
Naddi View Point
Another natural beauty that draws tourists and hikers is the Naddi View Point. It is the perfect location to witness the magnificent sunset. Real regional delicacies are also offered at this restaurant and are too excellent to pass up.
Sunset
The golden sunshine softly bounces over the Dhauladhar range in the Kangra Valley, providing hikers with a spectacular sunset.
Pine Trees
Triund trek contains some forest trekking, but this area has the most picturesque trails, bordered by enormous pine and coniferous trees. The forests may also have oak trees and rhododendrons.
Bhagsunag Temple and Waterfalls
Lord Shiva is reported to have prevailed at the 5100-year-old Bhagsu Nag Temple. Visitors are given a sense of peace and calm at this spot. The seriousness of this wonderful spot will capture your heart. Additionally, there is a stunning waterfall next to the Bhagsu Nag Temple that offers visitors tranquillity.
Laka Got
You will experience snow at this location since Laka Got is a glacier! Make a sizable snowman or throw snowballs at your loved ones.
When you've got your fill of enjoyment, spend the night in the middle of nature at Laka Got.
Conclusion
You must attend the Triund hike because it elevates over 9,000 feet, panoramic beauty, rapids and waterfalls, vistas of lakes and glaciers, and other features. What exactly do you stand to lose? Start packing today in preparation for your trip to the Triund Hill with friends, family, or coworkers!