"The world is the body, Delhi, its soul", quoted Mirza Ghalib, and the city has proven the quote repeatedly. Dilwaalon ki Dilli is a city bustling with life and colours, and a trip here is not something anyone misses out on. Along with places to visit, there are so many things to do in Delhi that will fill your heart with love for this amazing city. Here, we'll lay out the best of them for you to explore the hidden and unexplored side of the capital city of India.
20 Unique Things to Do in Delhi
Delhi is brimming with untrodden paths and hidden gems waiting for people to discover them. A trip to this megapolis is only complete when you walk these off-the-beaten tracks, and here we've compiled 20 such fun activities and places for you to explore. Tourist crowds don't flock to these places; you can go about them peacefully. Welcome to the city of love and its veiled side!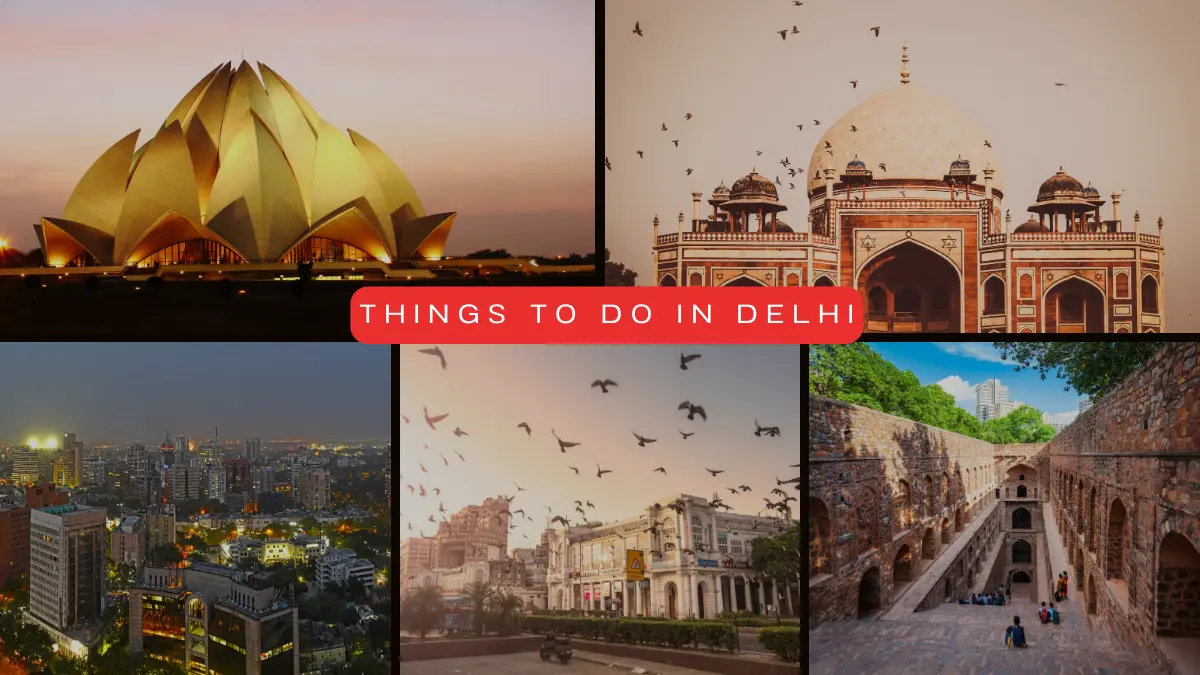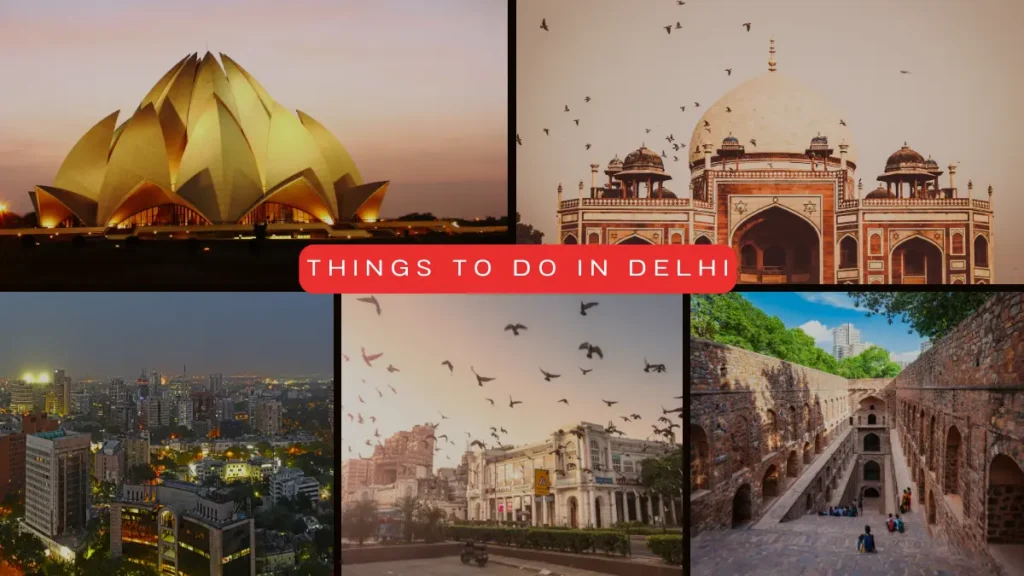 Fun Activities in Delhi
1. Daryaganj Book Market – Let your inner literary freak out!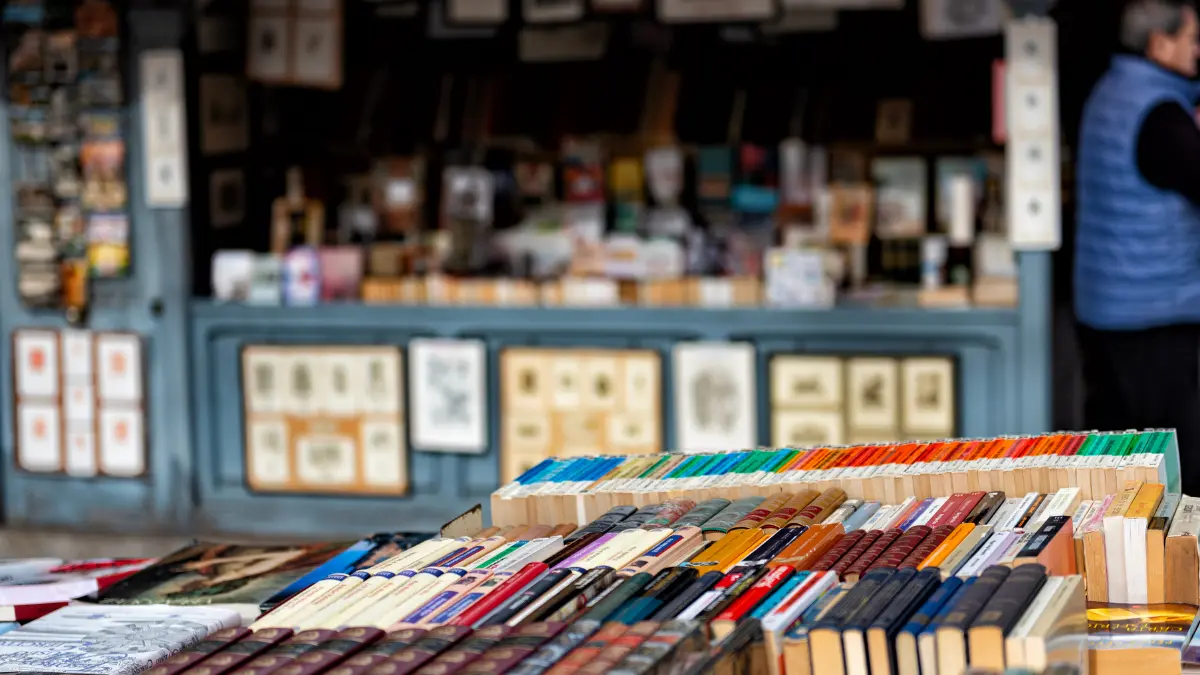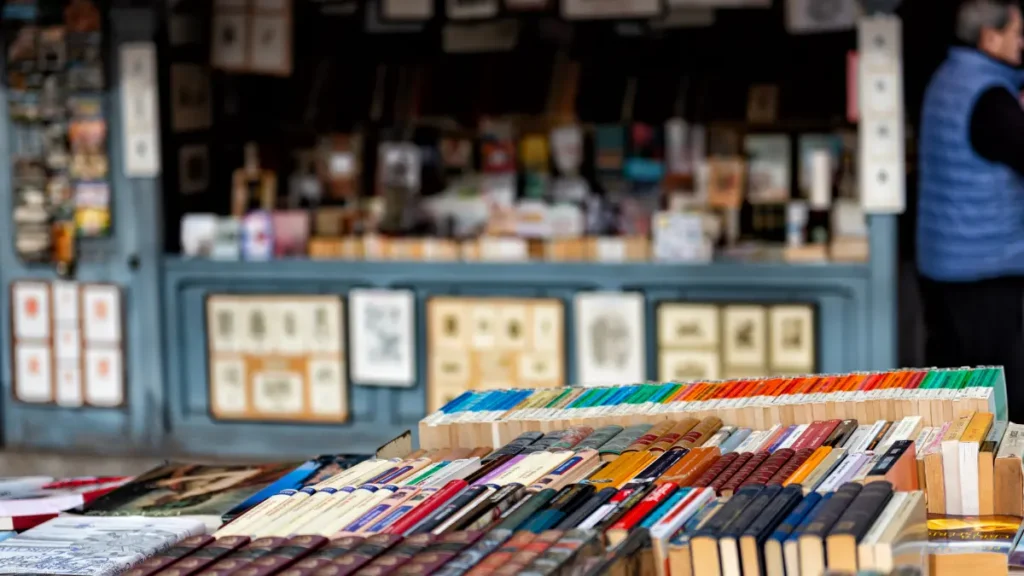 Every Sunday, a book market is open for everyone to get their hands on the best literature ever written. You will find everything from modern contemporaries to literary classics at throat-cutting prices. The market sells second-hand used copies and brand new ones of every novel you can think of (Beware! Pirated copies are sold here as well!). The prices here are unbelievably low, and you can buy books by weight! Many shops sell novels in kilograms, e.g., Rs. 200 per kg! Go feed the soul of the bookworm in you at this extraordinary book market.
Location: Daryaganj
2. Get Yourself Wasted in the Spirited Nightlife in Delhi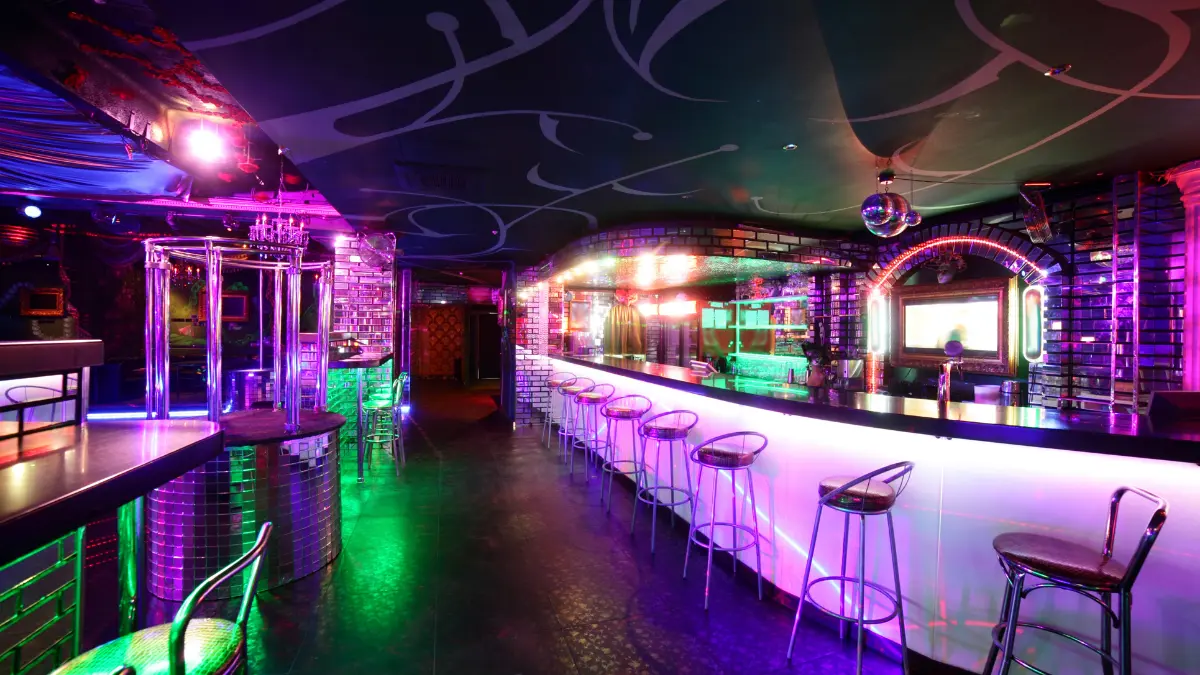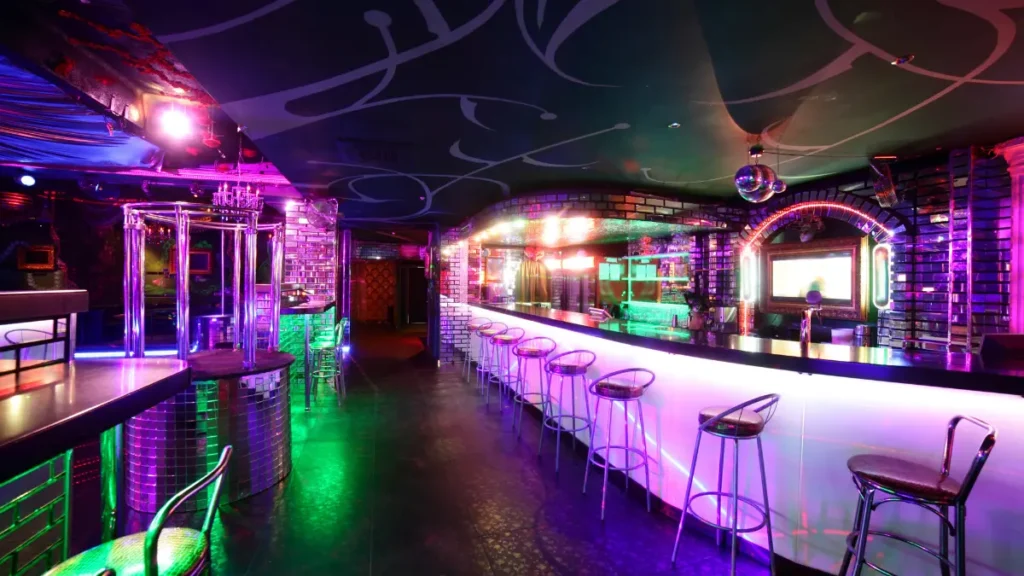 The nightlife here is an electrifying one, with numerous clubs in Delhi. Hauz Khas is the go-to place for every party-goer in the capital city of India. The clubs here throb with the crowd every night – even on weekdays! Find the perfect club here as the city has everything you can ask for – from Bollywood nights to electronic dance music. Let your soul free and dance away till the sun rises at some of the best party places like Kitty Su, Privee, Key, SoHo and more! One of the most exciting things to do in Delhi is enjoy the nightlife.
3. Nehru Planetarium Delhi – Learn About the Beautiful Sky and Stars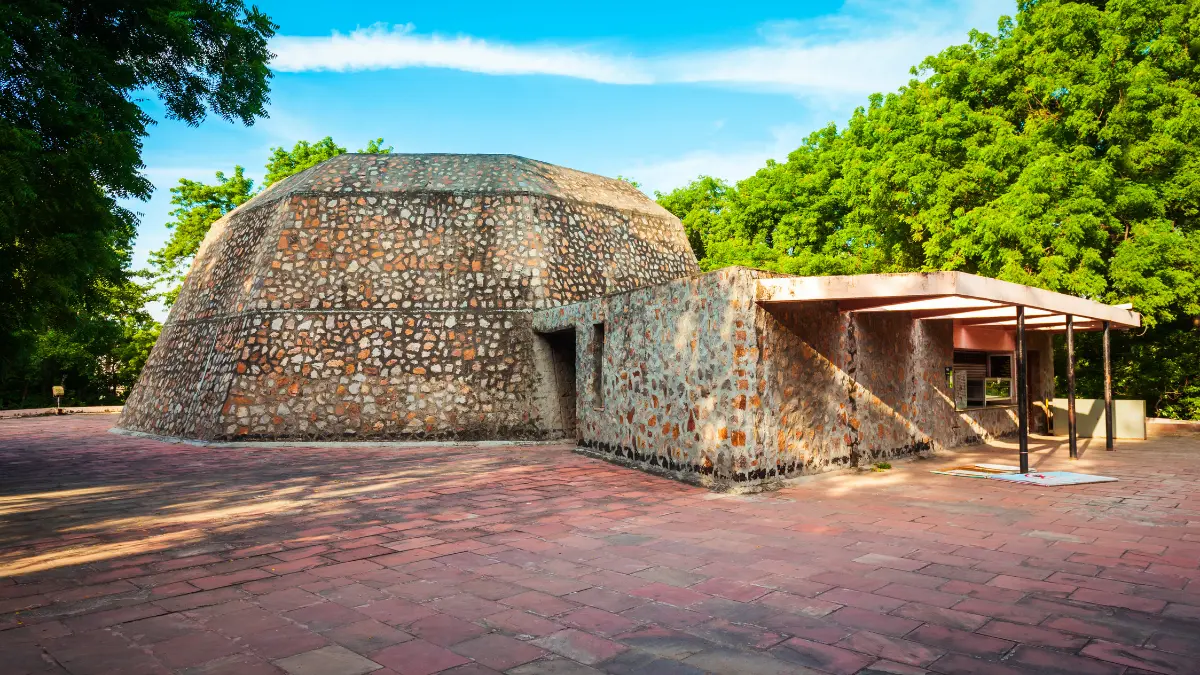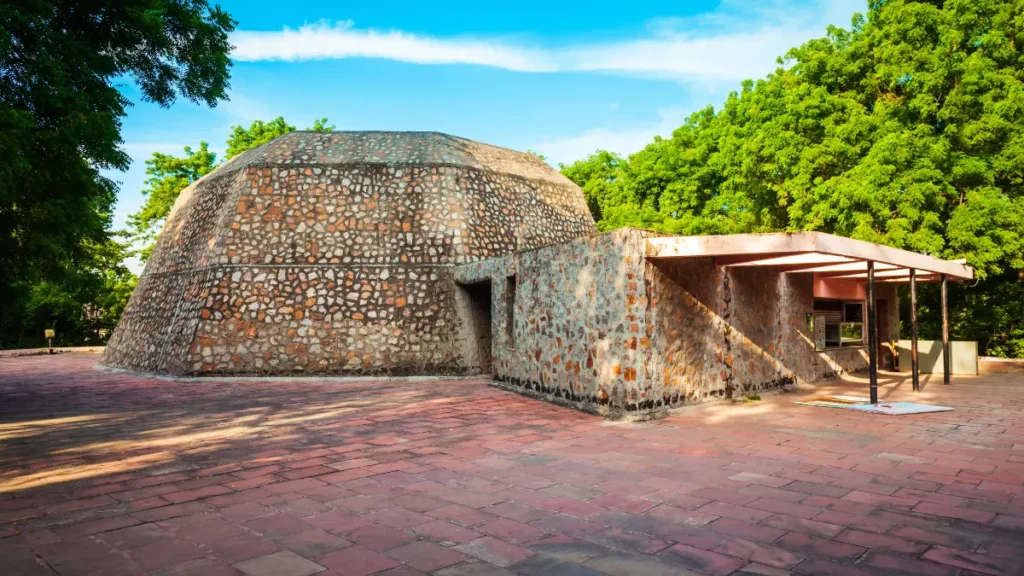 If you wish to see the stars up close, Nehru Planetarium is the perfect place. Here, you can learn more about space, stars, sun, moon, and planets while getting a holographic view of them. The place also houses a museum and a theatre for people to relish in the beauty of the outer world. The Soyuz T-10 that Rakesh Sharma used to travel to space is also displayed at this planetarium. The Star Projector is another popular attraction where millions of stars float around you.
Location: Teen Murti Bhavan
Timings: 09.00 A.M. to 05.00 P.M. daily. Closed on Mondays.
Ticket Prices: Rs. 100 for adults and 70 for children. 3D show charges are extra.
4. Mystery Rooms in Delhi – Explore the best escape rooms in Delhi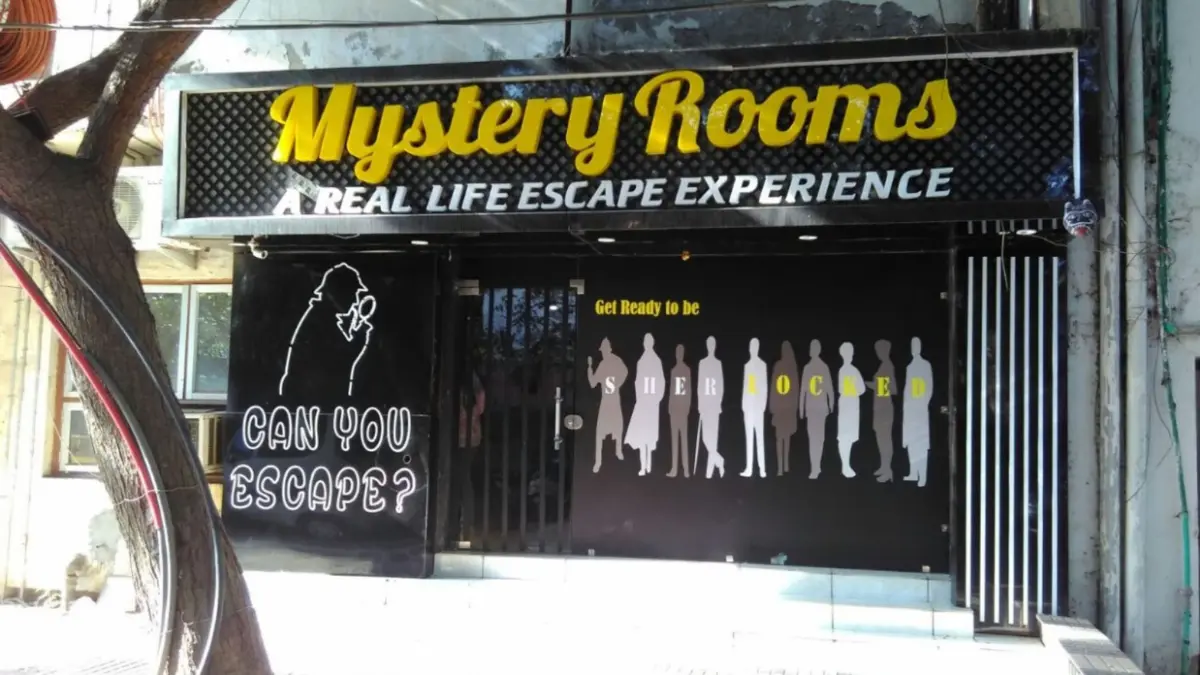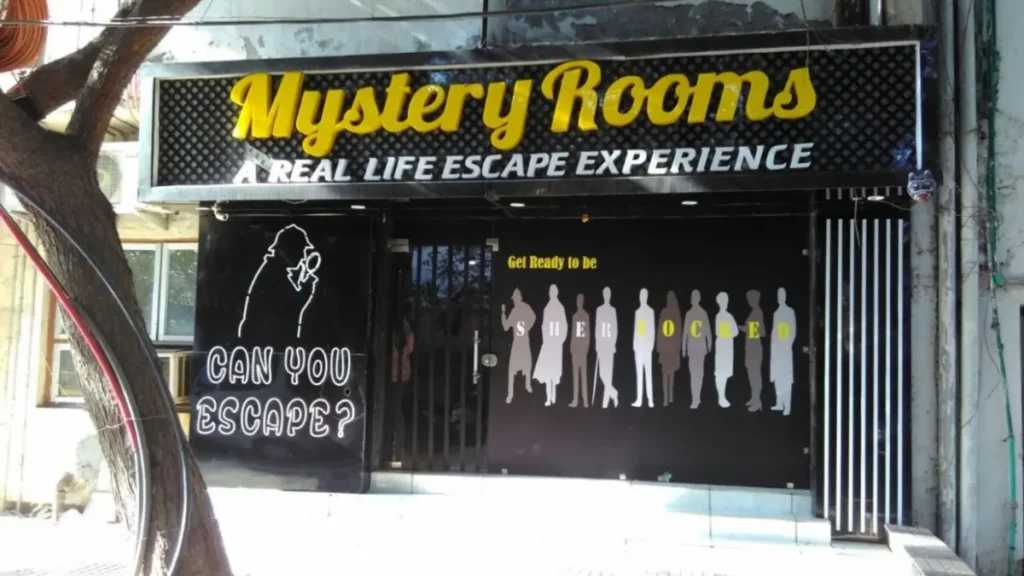 The desire to play detective has been fueled in everyone by the witty stories of Sherlock Holmes, Nancy Drew, and Hercule Poirot, and we've always wondered if we could actually play a detective. Well, now you can! There is a selection of escape rooms in Delhi you can choose from to unlock mysteries. These rooms are designed with various themes and difficulty levels for you and your friends to have a fun, adrenaline-rushing investigation!
5. Indian Mountaineering Foundation: Try your hand at rock climbing!
The Indian Mountaineering Foundation is all set to give you a thrilling experience. There are four walls here for the different difficulties of rock climbing. If you're new to the experience, you can try out the beginner's wall and test your endurance. Some trainers will guide you during your journey to the top. All safety harnesses are available here to ensure fun while not compromising safety. Group activities like a rope ladder and commando net are also available here.
Location: Benito Juarez Marg
Timings: 08.00 A.M. to Noon and 04.00 P.M. to 08.00 P.M. from Tuesdays to Sundays
Ticket Prices: INR 200 per person for wall climbing
6. Delhi Eye: The Best Aerial View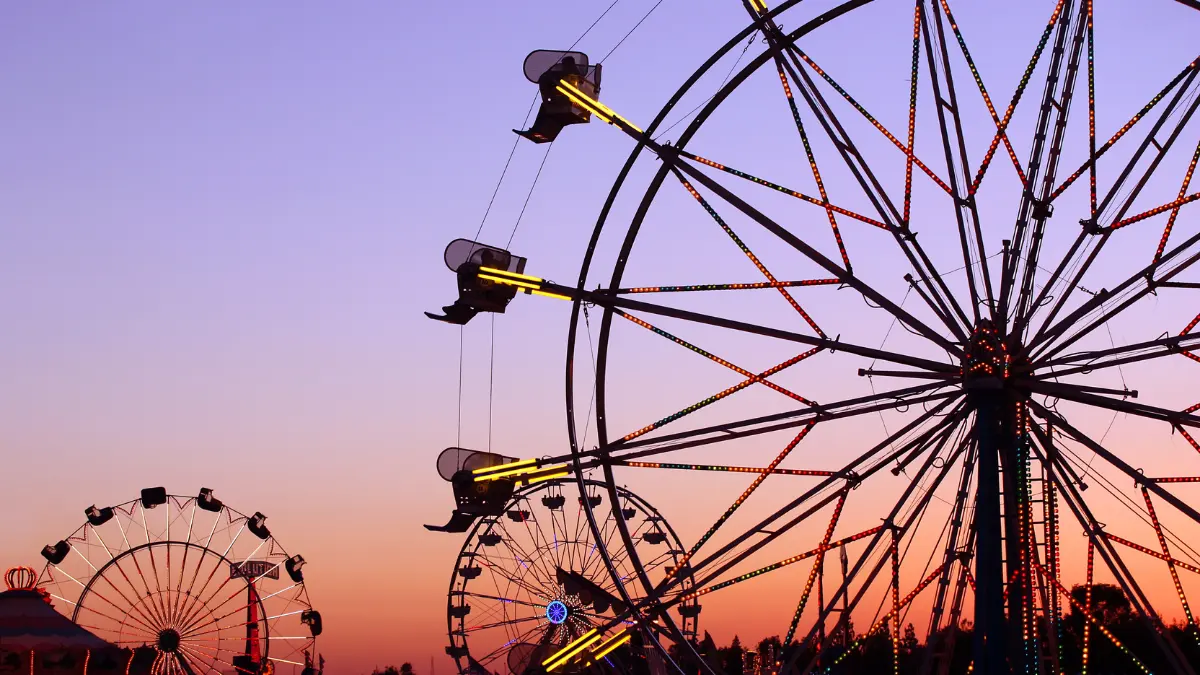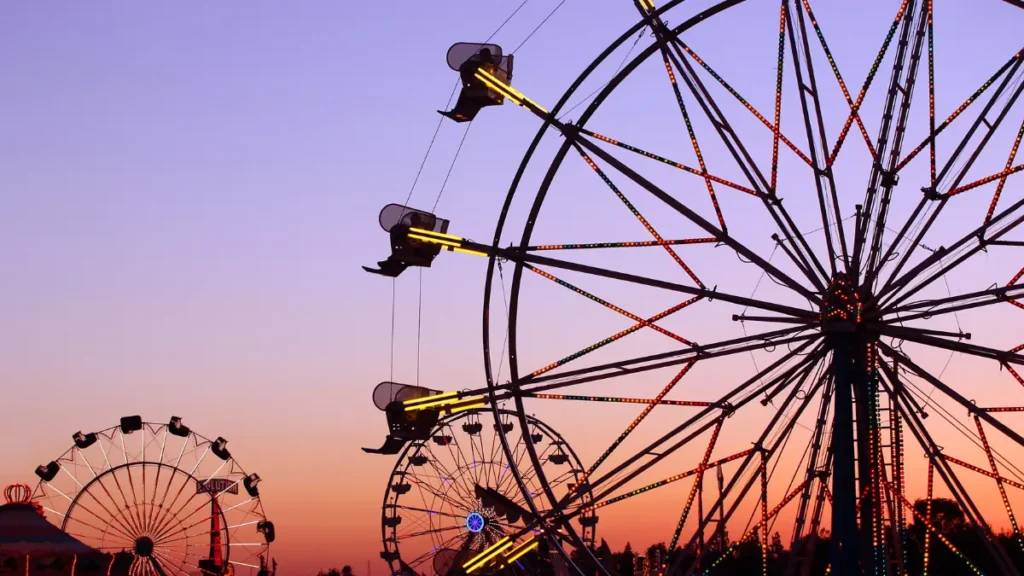 Like the world-famous London Eye, the Delhi Eye provides a spectacular bird's-eye view of the magnificent city. It is a Ferris wheel with cabins that will give you a thrilling experience. The premises also have a water park and a few rides to enjoy.
Location: Maulana Azad Road, Abul Fazal Enclave
Timings: 09.00 A.M. to 08.00 P.M.
Ticket Prices: INR 250 for all; INR 150 for senior citizens
7. Delhi Darshan Bus: Travel with a HoHo Bus at Your Own Pace!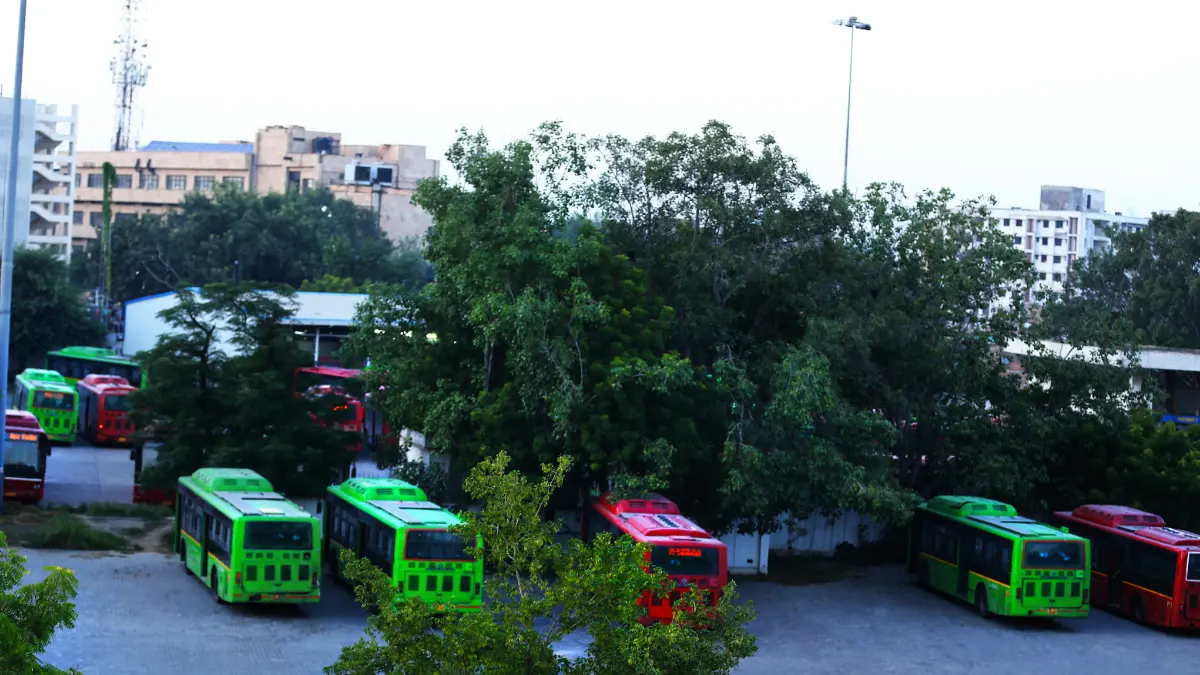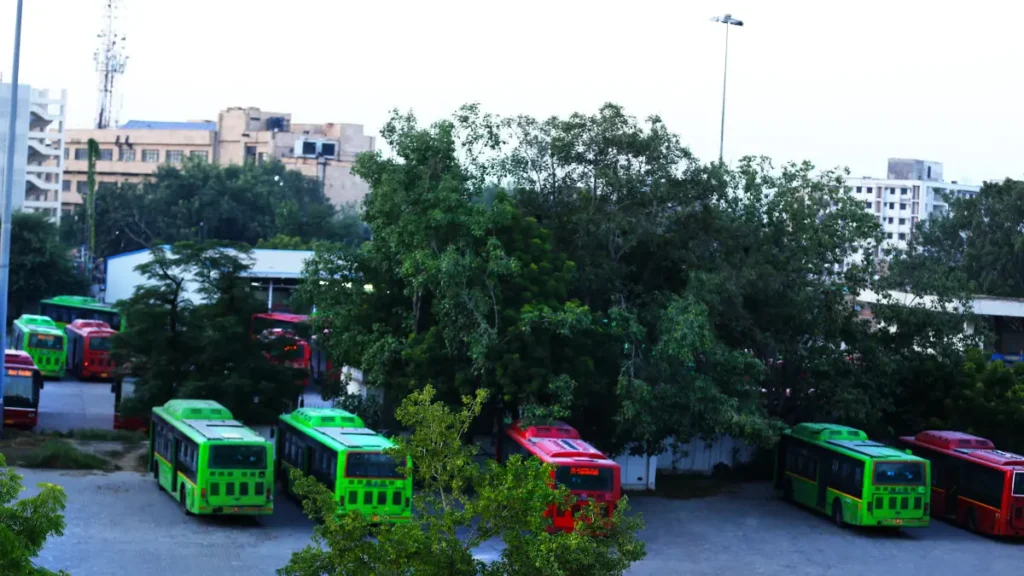 Have you ever wanted to tour a city at your own pace and without the hassle of finding different transportation options at each location? Well, the HoHo Bus is here! Now, you can tour Delhi in this unique Delhi Darshan Bus at your own pace—hope off the bus wherever you like, spend some time there and hop on another HoHo Bus to the next location! Touring the city has never been smoother. HoHo Bus is one of the best things to do in Delhi to tour the major attractions in the city.
Ticket Prices: They depend on the route you're taking
8. Majnu ka Tila: Fill Your Bellies with the Best Tibetan Food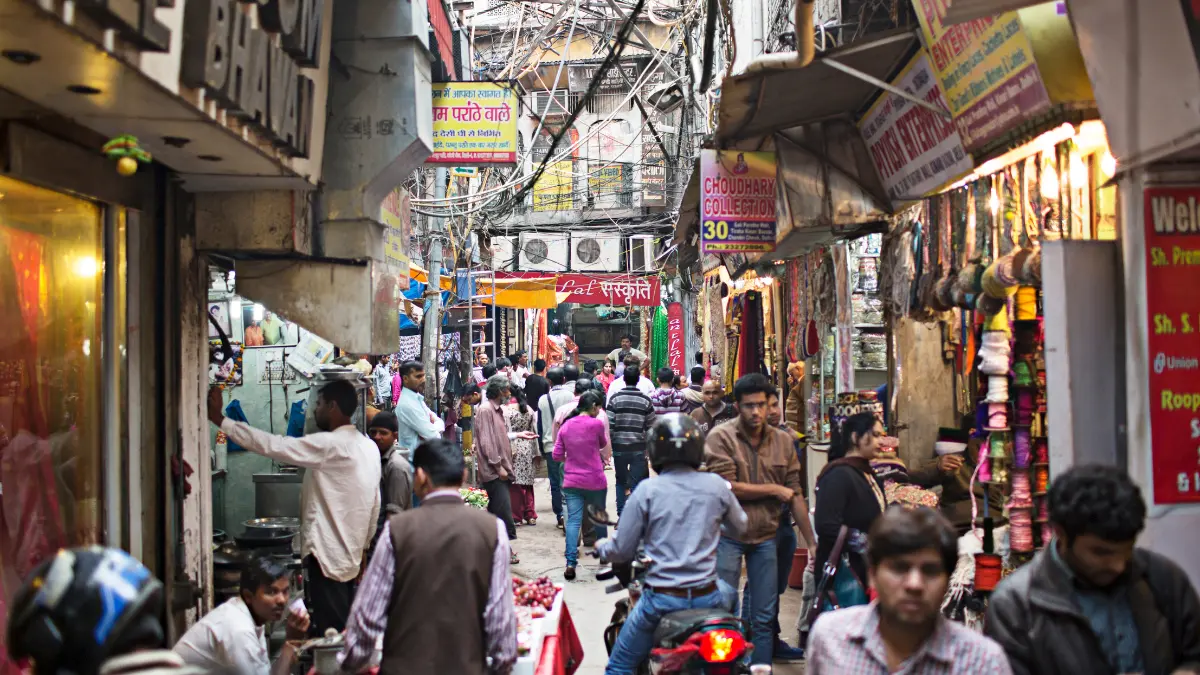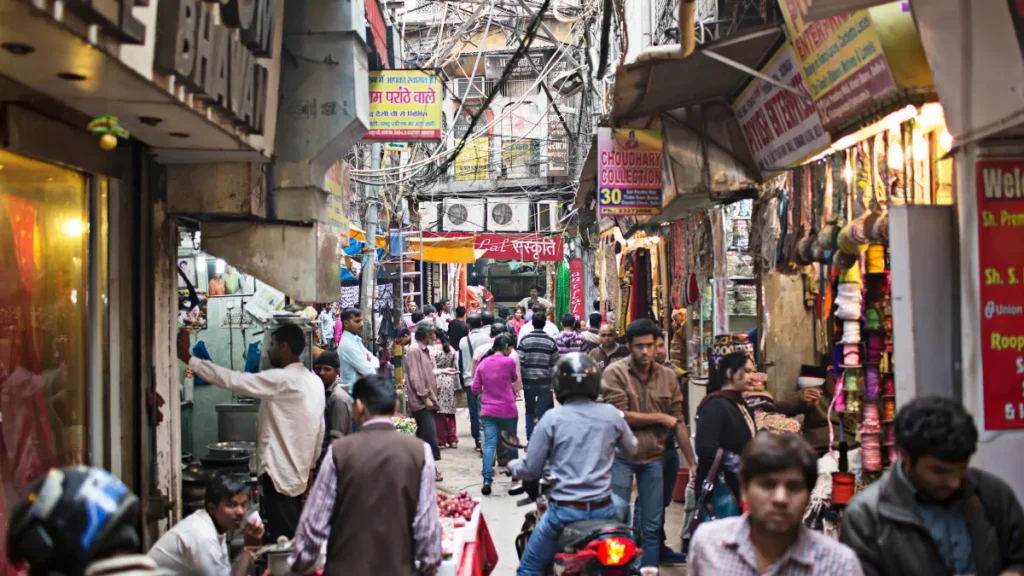 At the corner of the city lies a mini-Tanzania. When you step into Majnu Ka Tila, you'll be greeted with welcoming aromas of Tibetan food and feel like you're in the Northeast! The area is popular for its delicious food and Tibetan decorations. When here, you should definitely try the momos and apple beer. Traditional merchandise, jewellery, clothes and more are available here for you to shop. Spending time at Majnu Ka Tila is one of the most sought-after things to do in Delhi.
Location: Near North Campus
9. Ghalib ki Haveli – Honour One of India's Oldest and Most Influential Poets at His Residence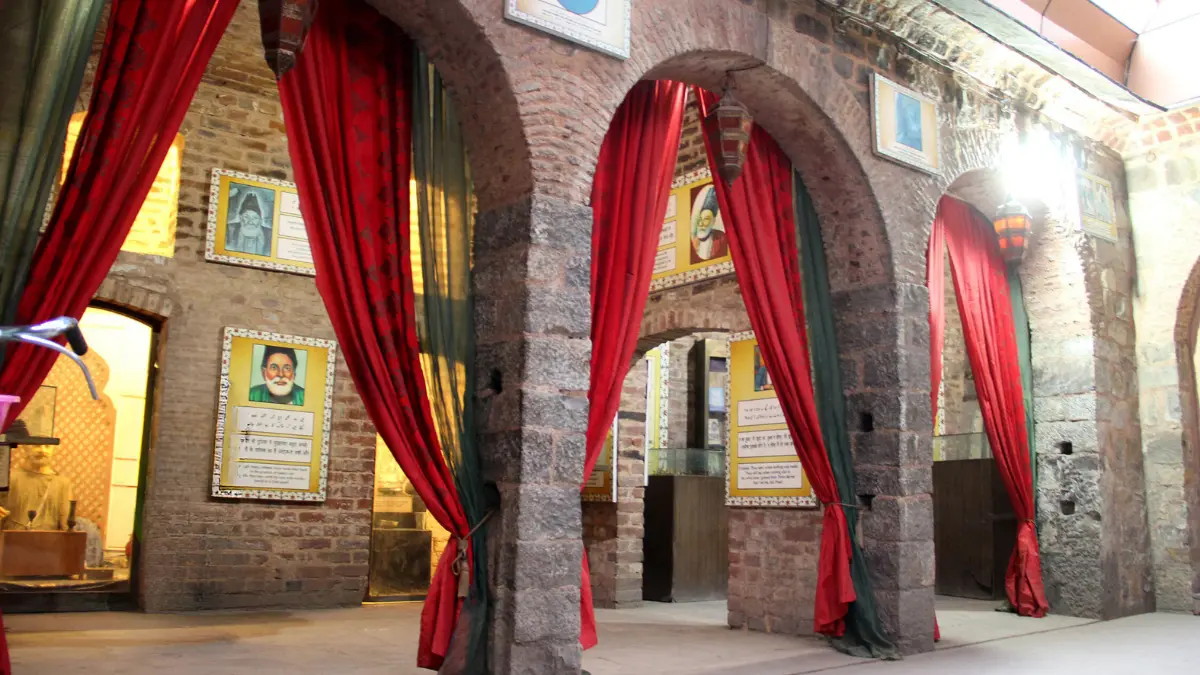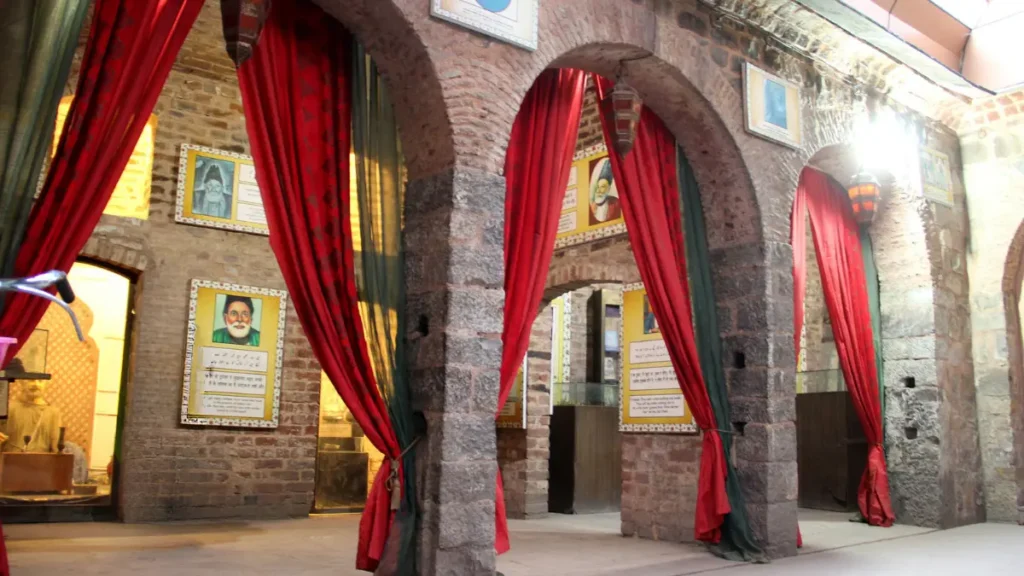 Delhi was once home to the world's most influential Urdu poet, Mirza Ghalib, who called the city the soul of the world. From where he revolutionized Urdu poetry, his residence has been preserved as a museum since Ghalib died in 1869. The Haveli is one of the oldest in Delhi and displays the most compelling works of Ghalib. The Archaeological Survey of India has declared Ghalib Ki Haveli a heritage site. Visiting Ghalib Ki Haveli is one of the best things to do in Delhi if you love literature and Urdu.
Location: Ballimaran
Timings: 10.00 A.M. to 06.00 P.M. every day except Monday
Ticket Prices: Entry to the Haveli is free.
10. Khooni Darwaza – The Frightening Story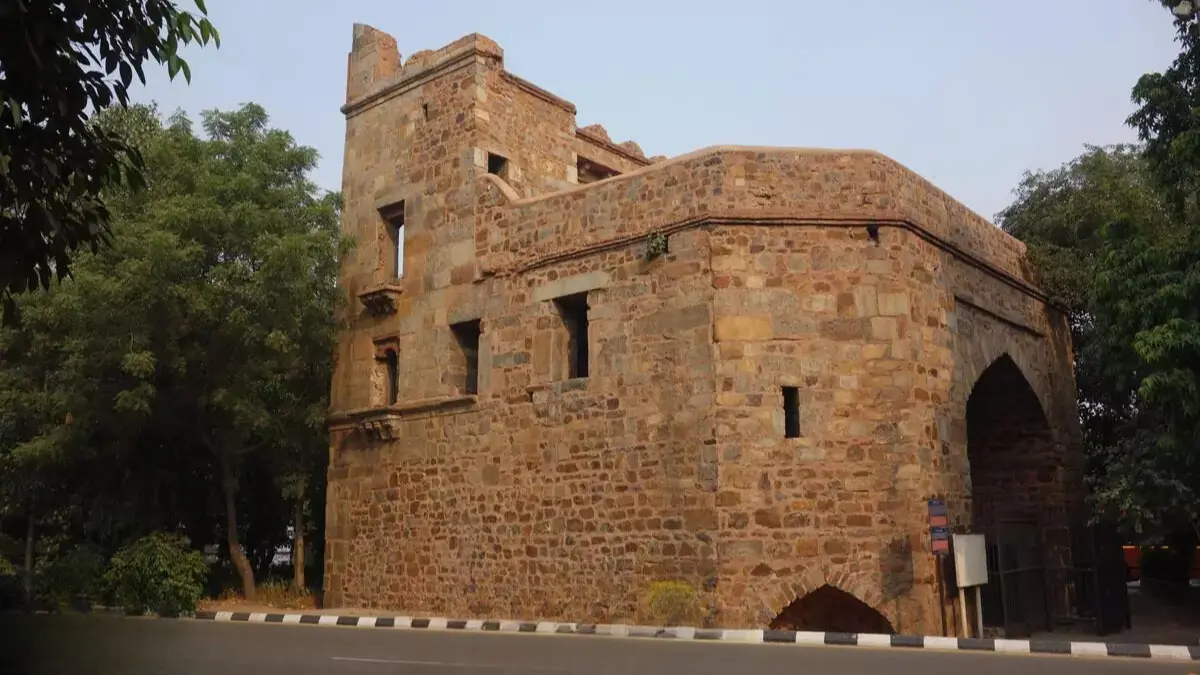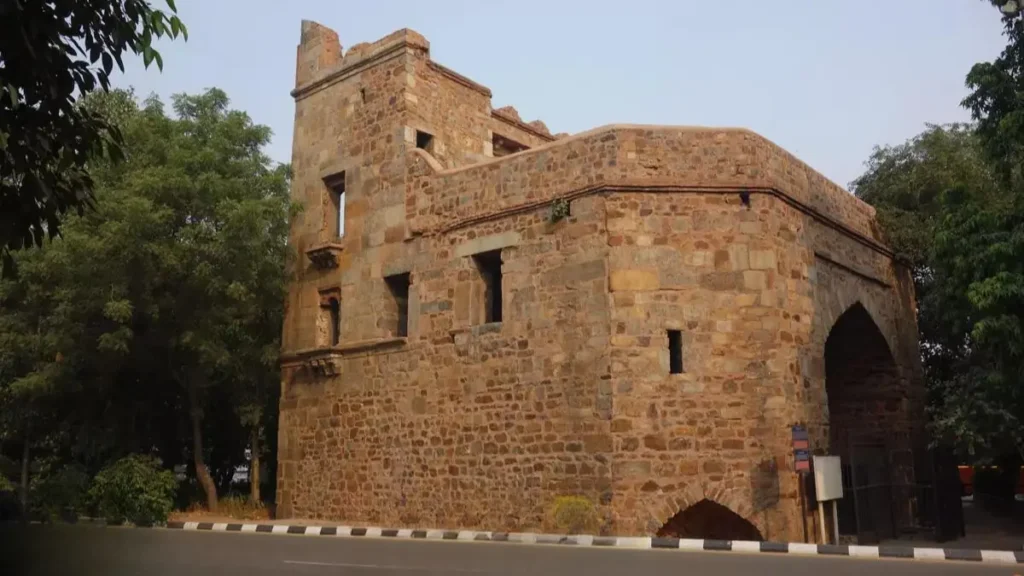 The Khooni Darwaza, meaning 'bloody gate', has had a horrific history of murders and other atrocities since its making in the 16th century. During the Mughal Era, the place has seen countless murders, which have given this historical monument the reputation of being haunted. In 2002, the Khooni Darwaza was shut down for visitors after a student was raped by three men inside the monument. Since then, it has been desolated and can be glanced at from outside.
Location: Near Feroz Shah Kotla Stadium
11. Sanjay Van – Explore the Eerie Beauty of Nature
Numerous birdwatchers and bikers frequent Sanjay Van early in the morning to cycle and take in the fresh air. This forest offers a relaxing retreat into nature from the hustle and bustle of the city. The woodland is a favourite among naturalists and is filled with diverse flora and fauna. Cycling and meditating here are some of the best things to do in Delhi. Legend has it, a part of the forest is haunted – a woman in white will stop you for a ride in your car and vanish! How about you go and see her for yourself?
Location: Vasant Kunj
12. Bhuli Bhatiyari ka Mahal – Tour the Beautiful Ruins of This Haunted Palace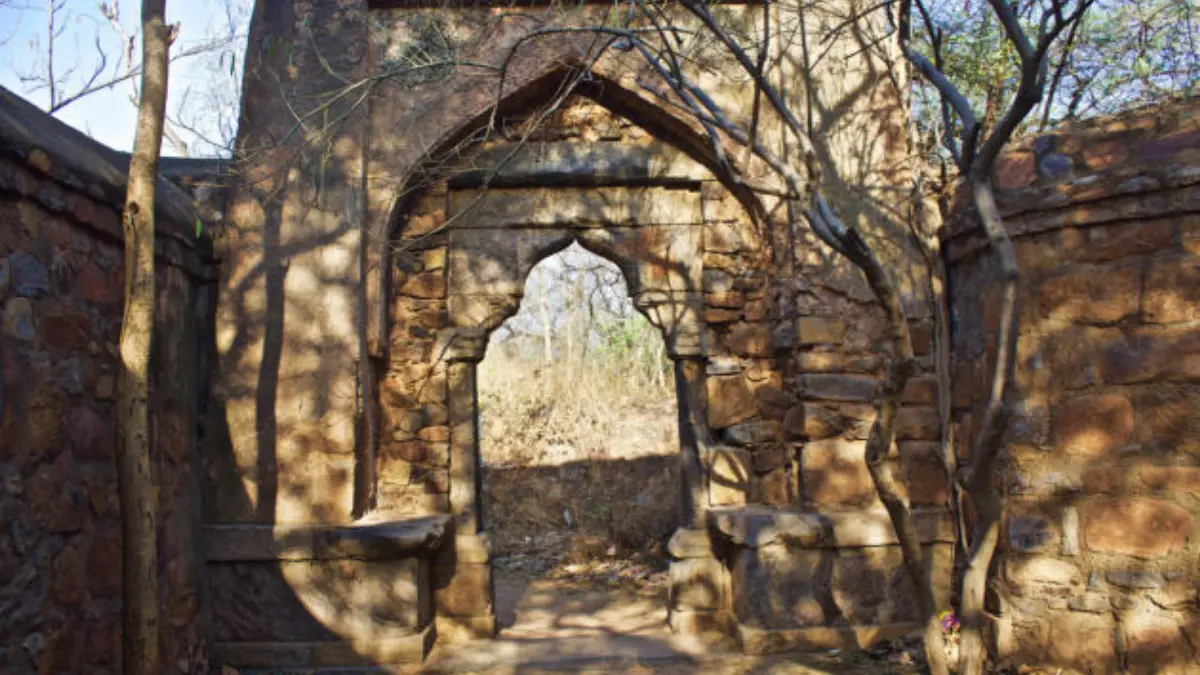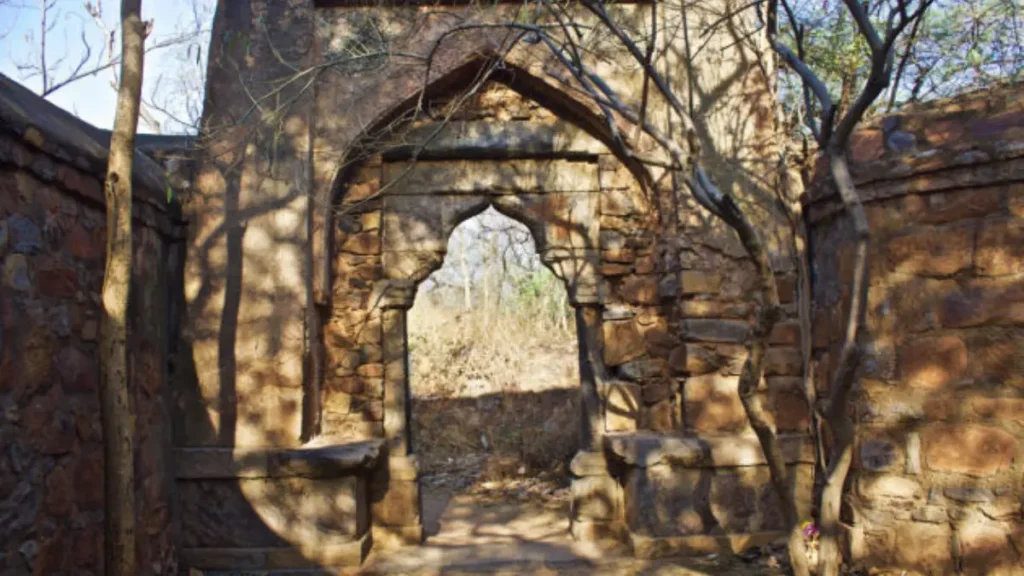 Bhuli Bhatiyari ka Mahal is one of the most haunted ruined forts in the area. Feroz Shah Tughlaq first constructed the destroyed Bhuli Bhatiyari ka Mahal in the fourteenth century as a hunting lodge. The fort is notorious for its haunting stories and claims of paranormal activity that may be experienced here, especially at night. It reverberates with an eerie, calm and creepy air. To top it off, the gate has no locks or chains; instead, there is a sign advising people not to enter after sundown.
The ruins are beautiful, and you can arrange a trek with your friends during daylight. Visiting this fort during monsoons is one of the most soul-soothing things to do in Delhi with friends.
Location: Near Karol Bagh
13. Shop till You Drop at Dilli Haat and Sarojini Nagar Market
Dilli Haat and Sarojini Nagar Market are the most jam-packed markets in Delhi that offer throat-slashing prices to customers for products of all kinds.
Dilli Haat is an Instagram-worthy market that sells jewellery and handicrafts of all kinds. You can also try delicious street food here.
Sarojini Nagar Market is a popular market always bustling with shoppers. You can find literally every product that has ever existed here to buy. The rates are also extremely slashed; tops and t-shirts start as low as Rs. 50! Shopping here is one of the finest things to do in Delhi.'
14. Museum of Illusions – Trick Your Eyes!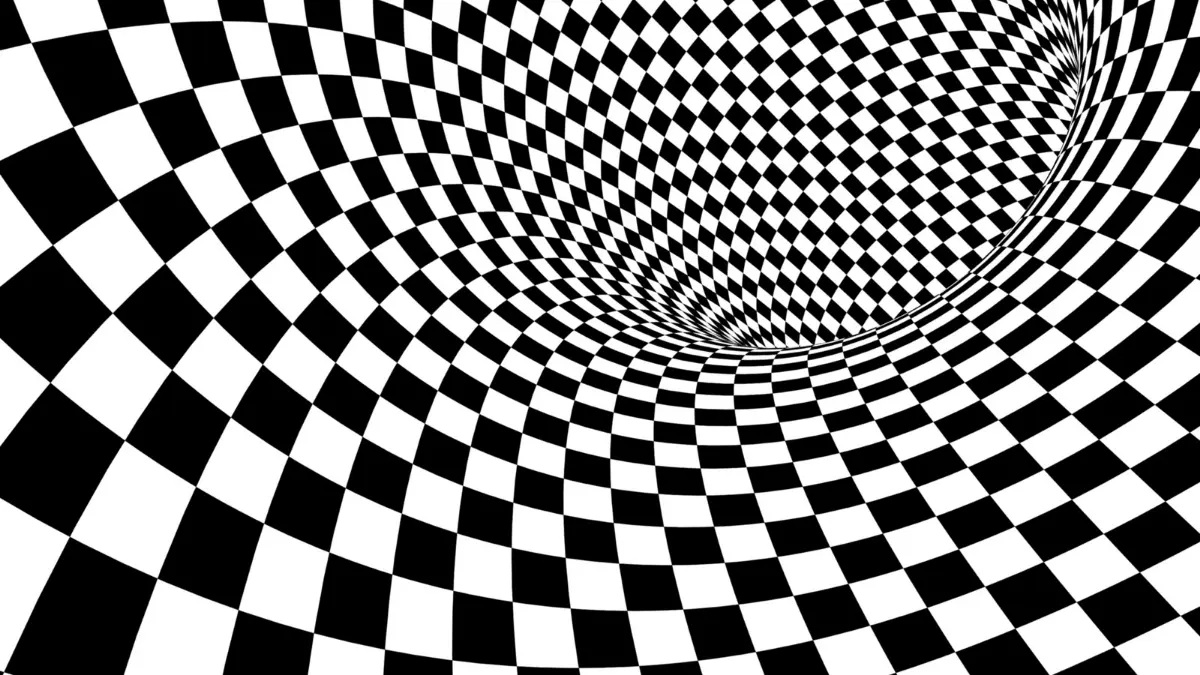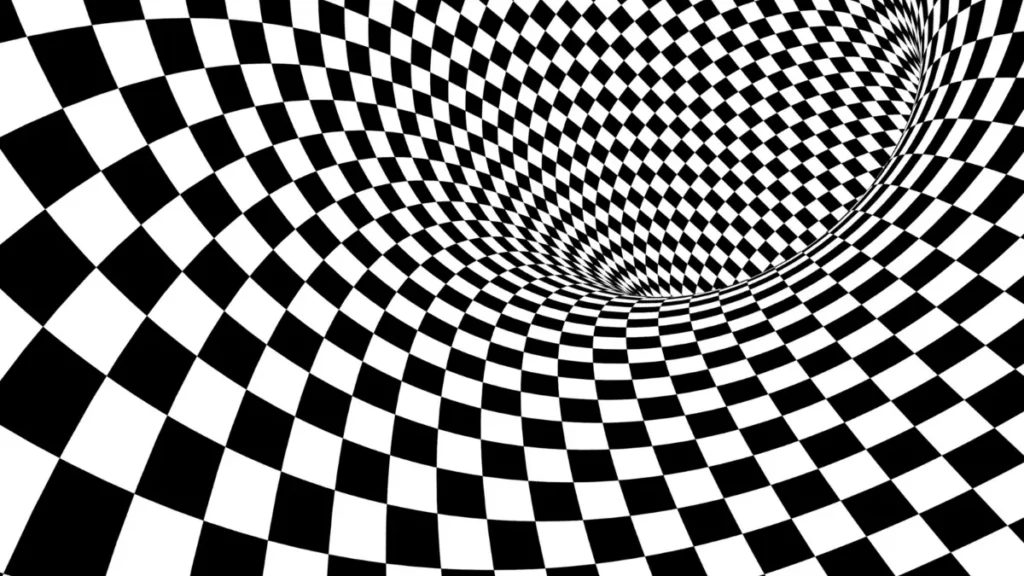 The Museum of Illusions Delhi is India's first such museum. A visit here is on everyone's list of the best things to do in Delhi. Challenge your senses with over 50 optical illusions present over here. Holograms, essentially pictures that produce various 3D illusions and frequently alter or vanish, are everywhere throughout the exhibition. Another option is to see photo illusions, which have a variety of backdrops, or to view a stereogram, which is an image that, when seen from a specific angle, a hidden item, seems to be three-dimensional. There is also a Smart Playroom where one may learn through puzzles, mathematical games, building blocks, and more to boost cognitive abilities.
Location: Connaught Place
Timings: 11.00 A.M. to 08.00 P.M.
Ticket Prices: Tickets start from INR 650
15. Head to the Sulabh International Museum of Toilets for an Unusual Experience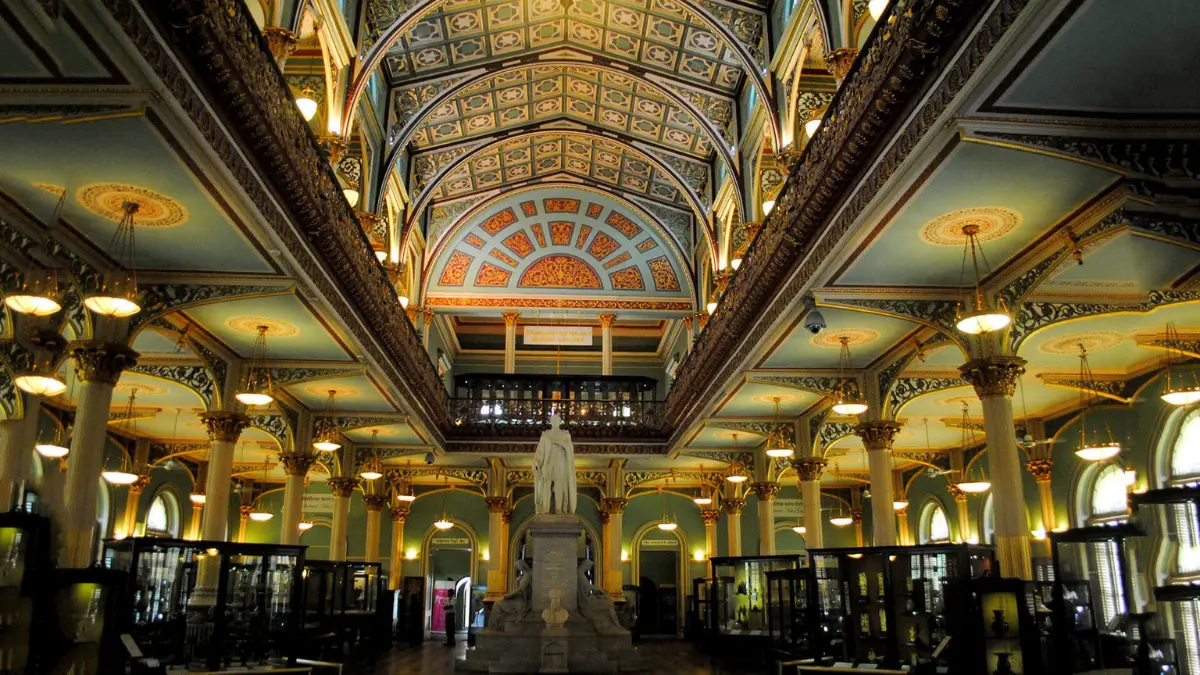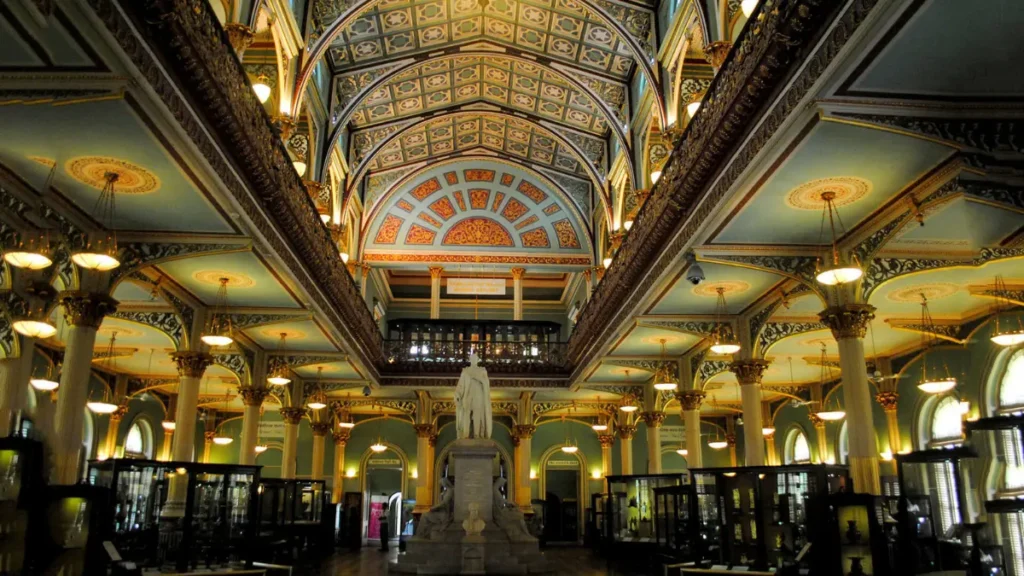 The idea for this one-of-a-kind museum came from Dr. Bindeshwar Pathak, the founder of Sulabh International Social Service Organisation. It features a rare collection of information, images, and artefacts that trace the historical development of toilets from 2500 BC to the present and give a chronological account of technological advancements, toilet-related social customs, toilet etiquette, current sanitary conditions, and legislative efforts over time.
The museum is one of the oddest museums and the world's first toilet museum. Visiting this place is a unique experience and one of the most unusual things to do in Delhi.
Location: Mahavir Enclave
Timings: 10.00 A.M. to 05.00 P.M. every day
Ticket Price: Free
16. Go behind the Bars to Eat the Delicious Food at Jail Café – Lockup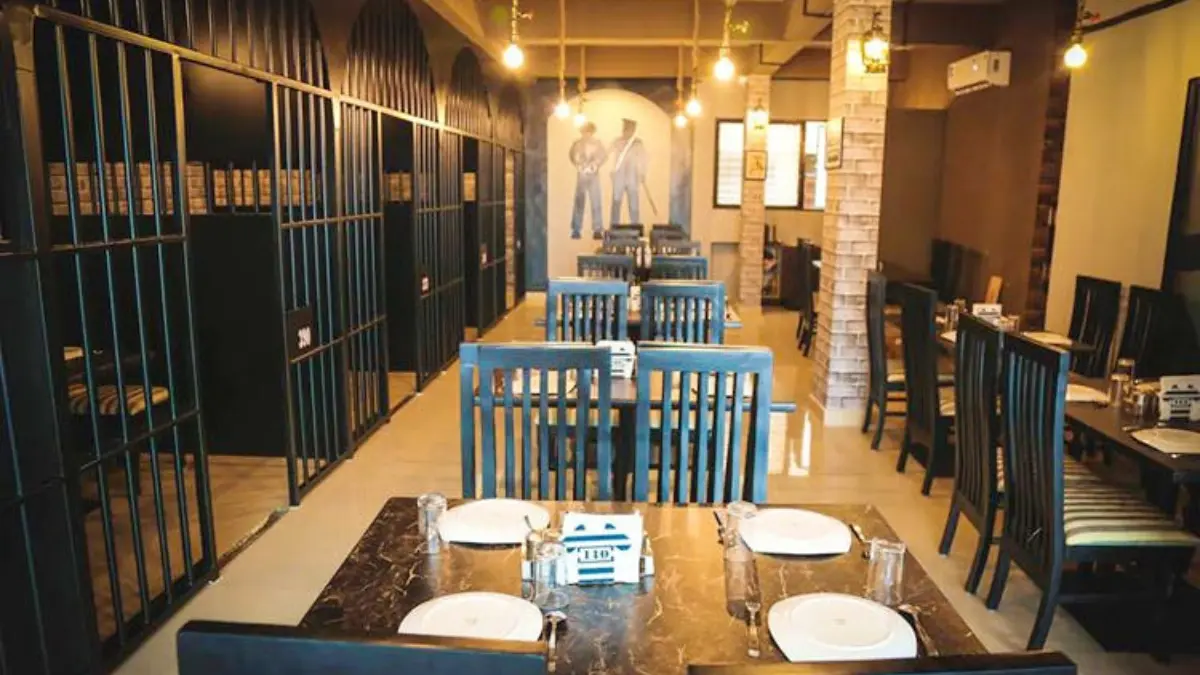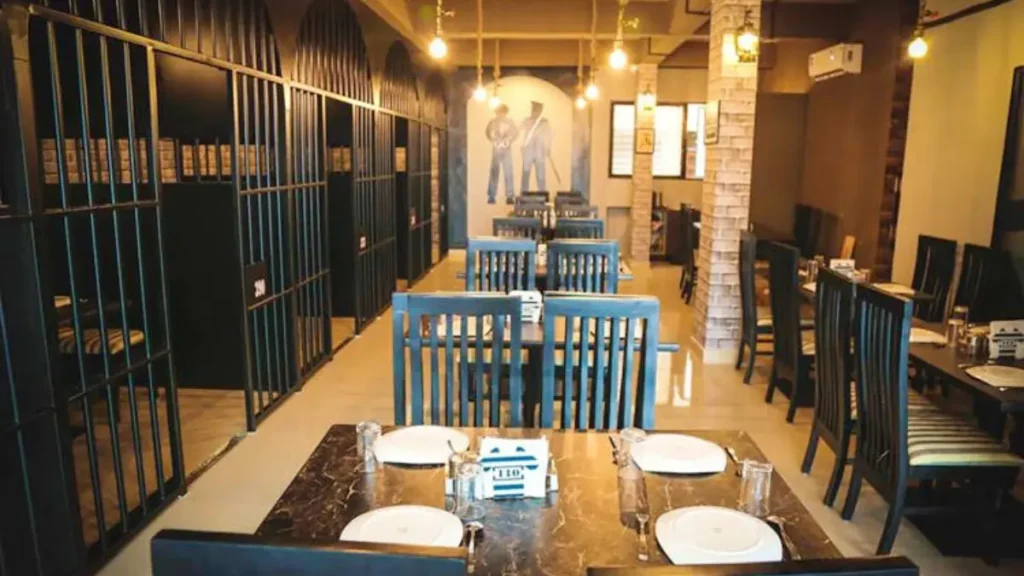 A themed café representing prison life, Lockup is a prison-themed café where you can sit behind bars and have delicious food served by waiters dressed in prison clothes! The dish names here are unique, like the Hath-kadhi (hand-cuff) chawal. The cutlery also represents typical prison life. It is one of the funkiest things to do in Delhi.
Location: Gurgaon
Timings: Noon till 03.00 A.M.
17. Relish the Stories at Kunzum Travel Café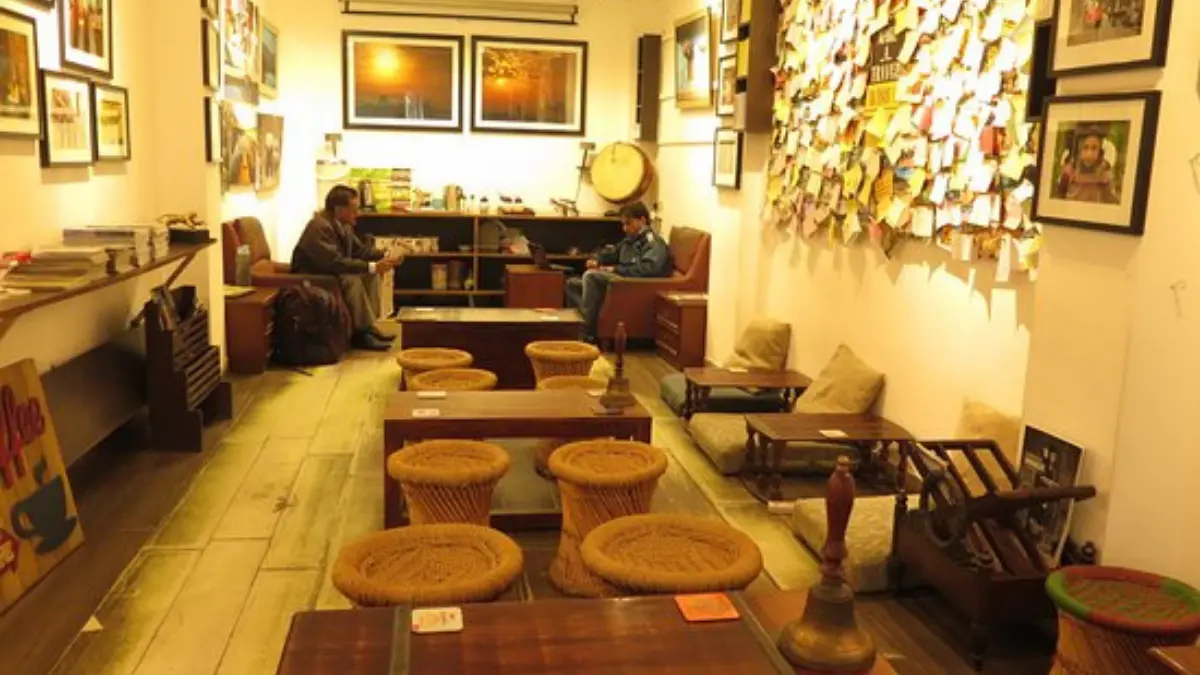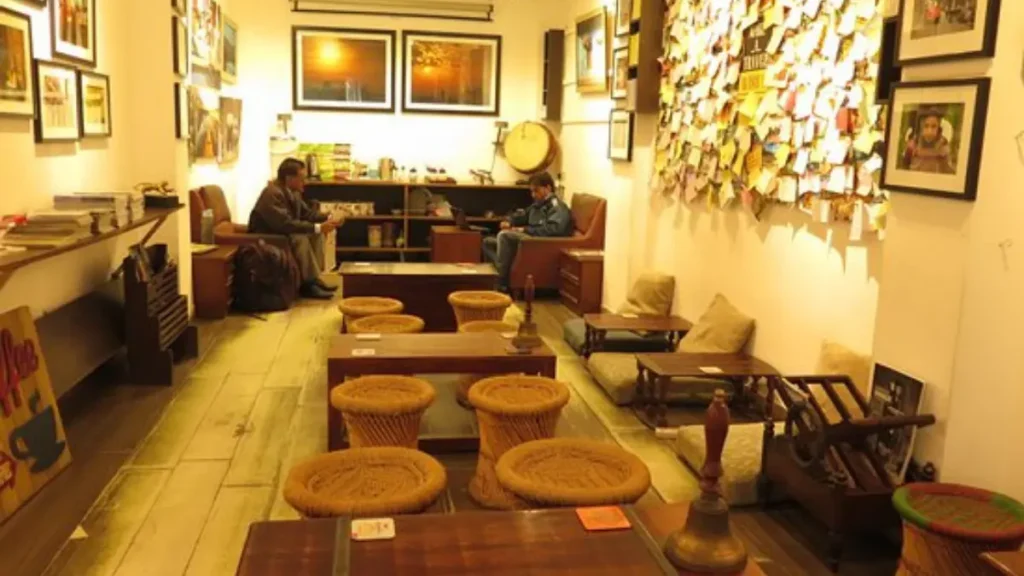 Kunzum Travel Café is the first travel café in India where tourists and backpackers worldwide gather, chat and share their stories. It is an interesting place to be at. You can get coffee and books here as you relish the stories of fellow travellers. Another interesting thing about this café is that you can pay whatever amount you like for your coffee!
If you're a wanderer, Kunzum will be home for you. You can find people like yourself here, share your stories, and listen to theirs. Writers, travellers, and artists gather here to make travel plans and take workshops you can also participate in. Open mics and live music are also a regular part of the Kunzum lifestyle.
Location: Hauz Khas Village
Timings: 11.00 A.M. to 07.30 P.M.
18. Enjoy Paranthas at the 150-year-old Paranthe Wali Gali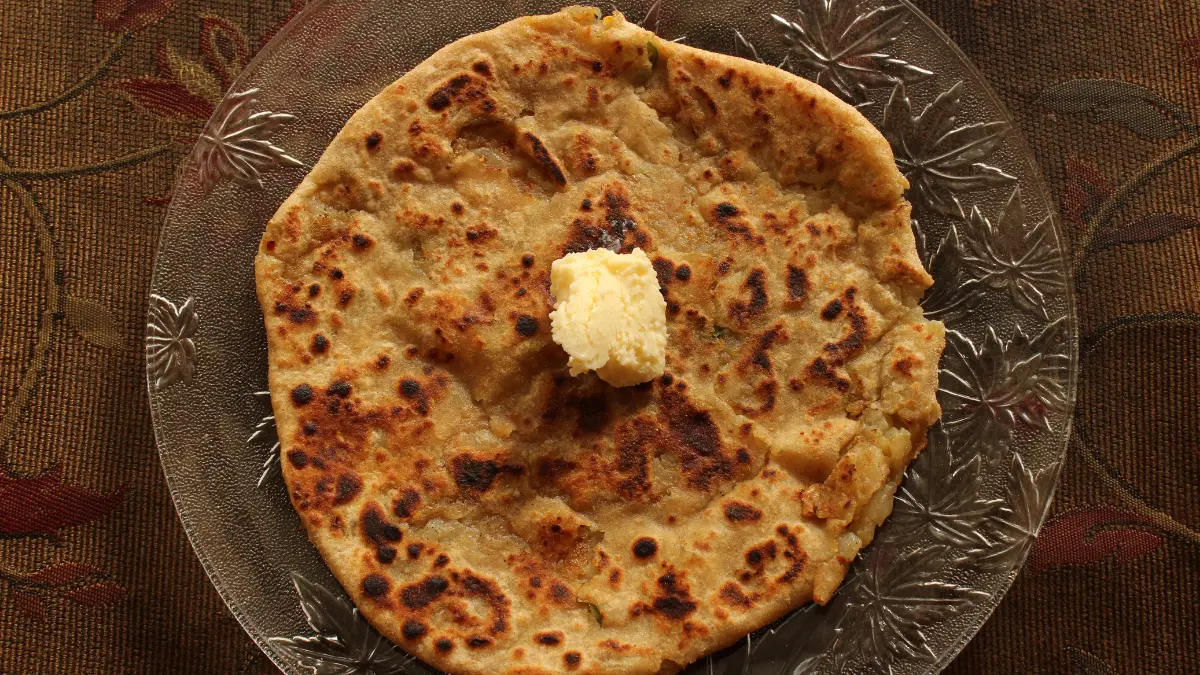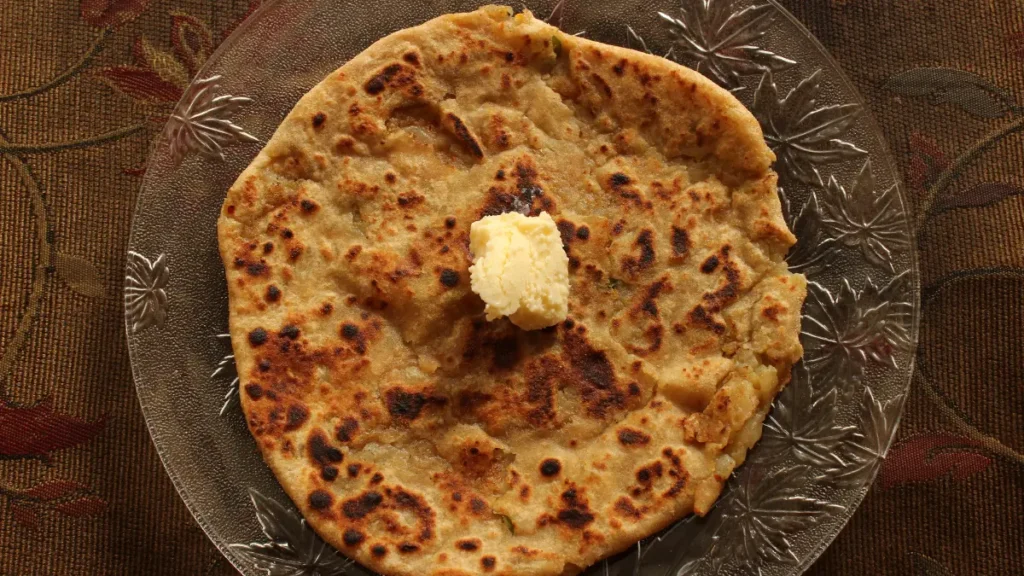 Every traveller enjoys the intensely busy Chandni Chowk. One of Chandni Chowk's most well-known streets, Paranthe Wali Gali, runs next to the market known for its cutlery, Dariba Kalan. Having paranthas here is one of the most favourite things to do in Delhi among locals. A food lover's delight, this street, or Gali, is known as "The Parantha Street" and is where one can get the finest selection of paranthas, or Indian flatbread. However, Paranthe Wali Gali is known for more than just its paranthas.
Location: Chandni Chowk
19. Get a Bike on Rent in Delhi!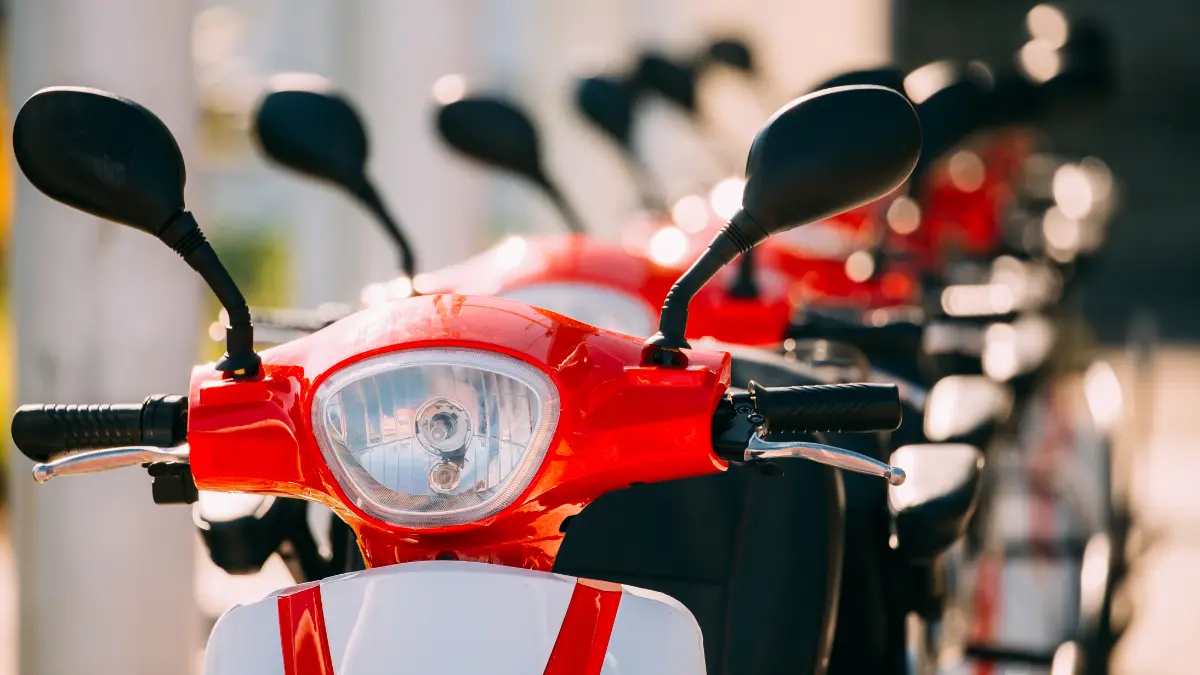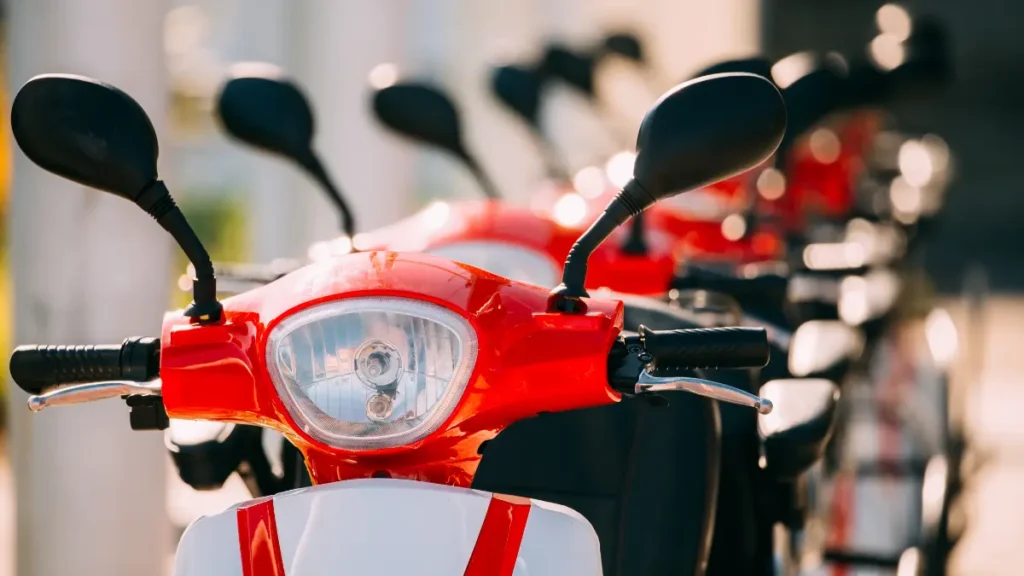 If you wish to travel at your own pace completely hassle-free, you can rent bikes and cycles in this metropolis. Many agencies rent out bicycles hourly or per day at minimal charges and a security amount refunded when you return the cycle. Cycling is the best option to go green and exercise a bit.
If you wish to avoid cycling through Delhi, many bikes are available for rent. You can rent bikes like the Bajaj Pulsar or even the exotic Royal Enfield Himalayan for a tour around the city. Due to their ease, renting and travelling via rented vehicles is one of the most sought-after things to do in Delhi.
20. Have a Shootout – Play Paintball in Delhi!
Travelling can be exhausting for many. A paintball session is a must to relax and unwind while having fun during your trip to Delhi! Many places offer paintball in Delhi, like the Shootout Zone and the Waterbanks Island Resort. The prices start from INR 300, and you can play with a group of friends and compete with each other. Paintball is a stress-relieving activity and one of the most popular things to do in Delhi.
Conclusion
Whether you're out with friends, family, or solo, Delhi is the place that offers you everything! There are so many things to do in Delhi that will make you fall in love repeatedly with it. The city has a taste for every tongue and music for every ear you can relish. Pack your bags and head to Delhi for the most amazing trip!