Are you looking for places to visit in winter in India? You have come to the right place! India offers a wide variety of attractions for those who wish to spend their winter vacations here. This blog will explore the places, their attractions, and activities you can do during the cold months.
20 Best Places to Visit in winter in India
The best places for a holiday trip include many places like Kashmir, Rajasthan, Goa, Himachal Pradesh, and more. Let's explore the top 20!
Budget Travel in India in Winter Places Names
1. Gulmarg, Kashmir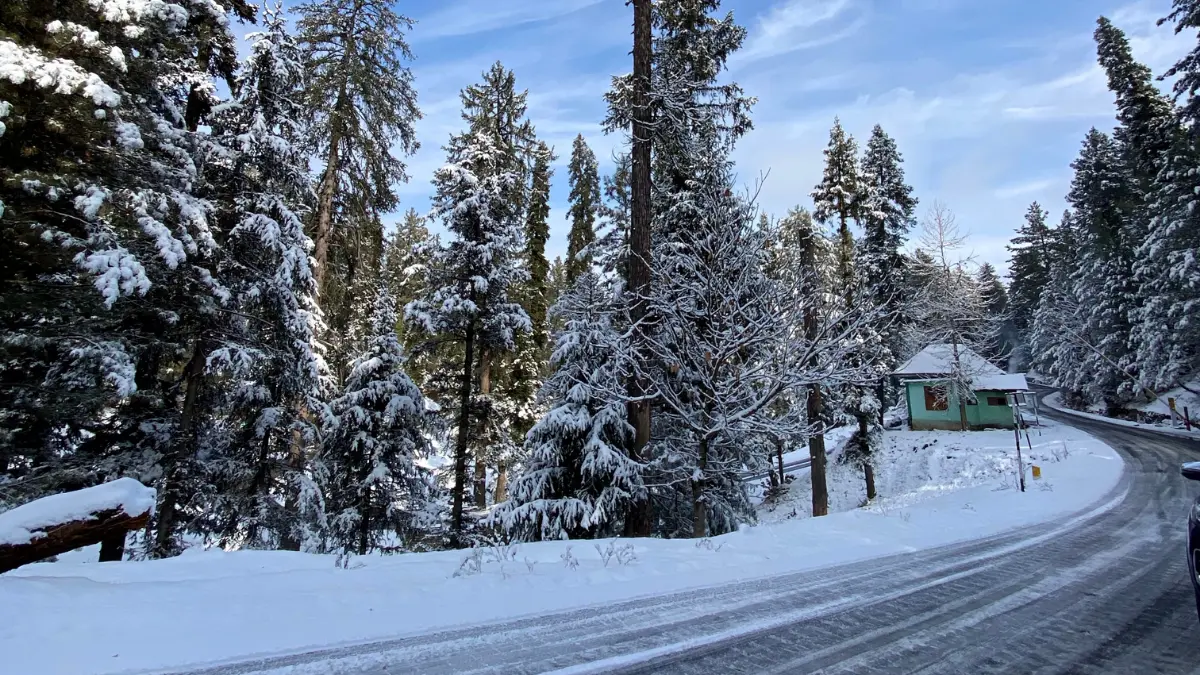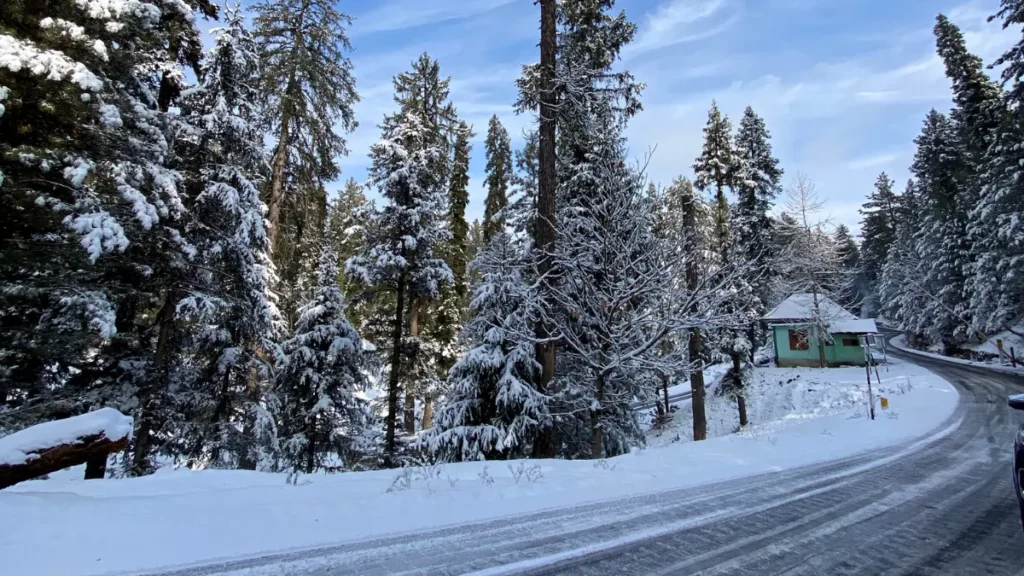 Gulmarg is heaven on Earth with its snow-covered land that looks magical. During winter, as the snow completely engulfs the town, the land looks even more enchanting. The lakes freeze, and the greenery vanishes under the thick white blanket of snow, making Gulmarg the perfect place for skiing, snowboarding and other snow sports. The cable car ride here that gives you a panoramic view of the whole valley is to be noticed. Trekking is also a popular adventure sport here. Did you know? Most of the Bollywood hit Yeh Jawaani Hai Deewani was shot in Gulmarg.
Things to Do: Cable car
Tourist Attractions: Maharani Temple, Strawberry Fields
2. Rann of Kutch, Gujarat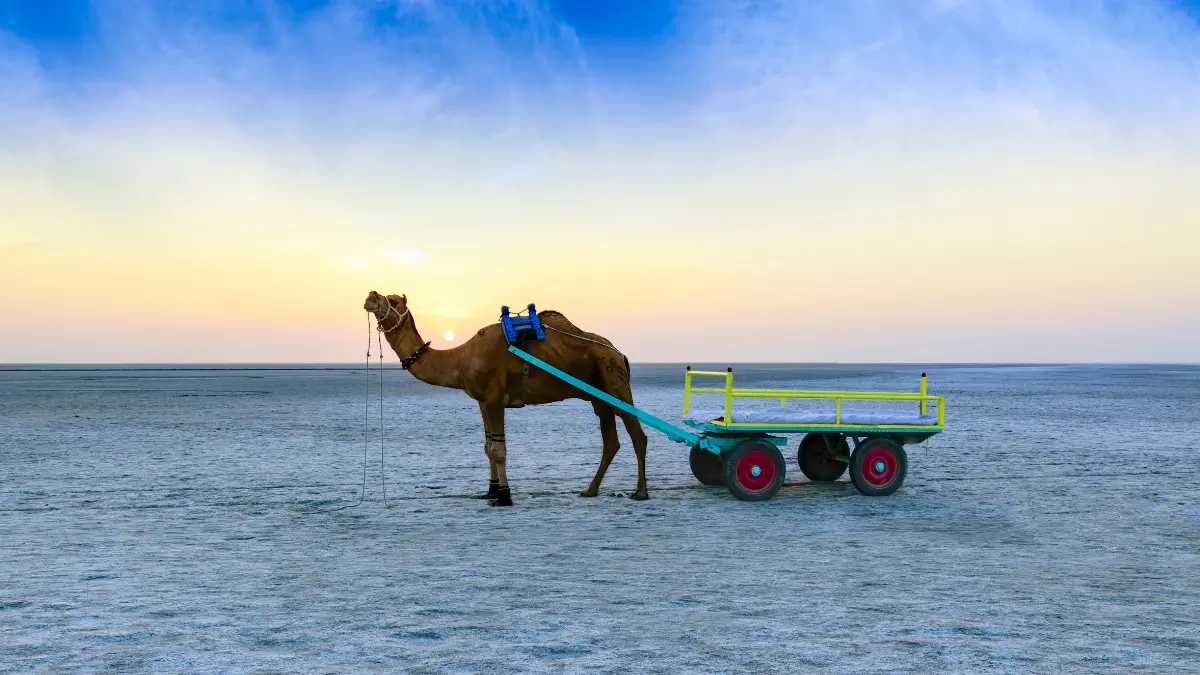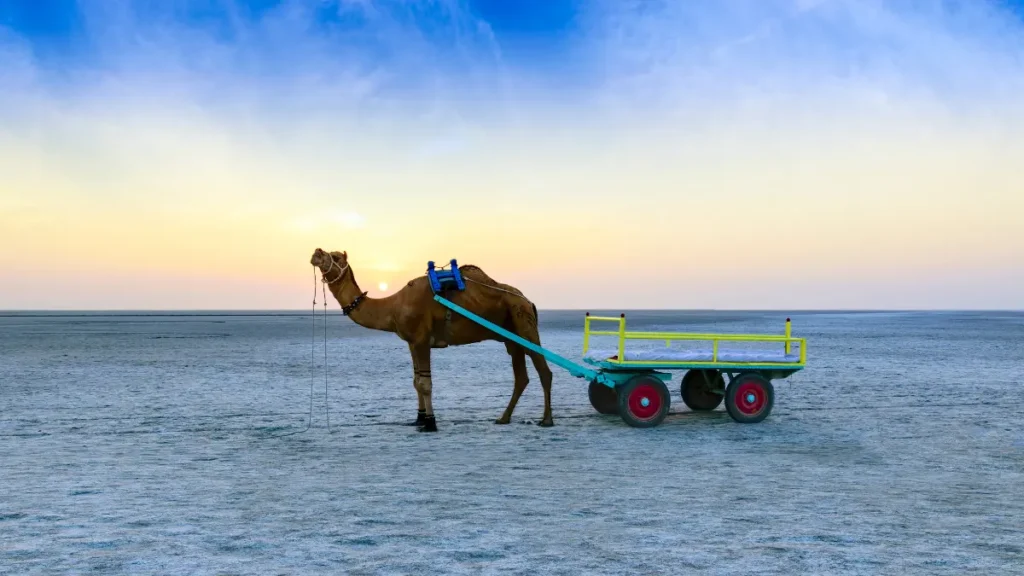 The Rann of Kutch Festival of Gujarat celebrates Kutch's rich culture and heritage in a newly created Tent City near the White Rann. The Tent City provides a luxurious glamping experience to people from around the globe and has many activities for them to enjoy. You can stay in luxurious tents or suites inside the Rann Utsav premises and enjoy the colourful festival. The fest offers everything imaginable, from adventure sports to spiritual experiences in the Great White Rann.
Things to Do: Shopping, parasailing, archery, DJ parties
Tourist Attractions: Mandvi Beach, Dholavira
3. Jaisalmer, Rajasthan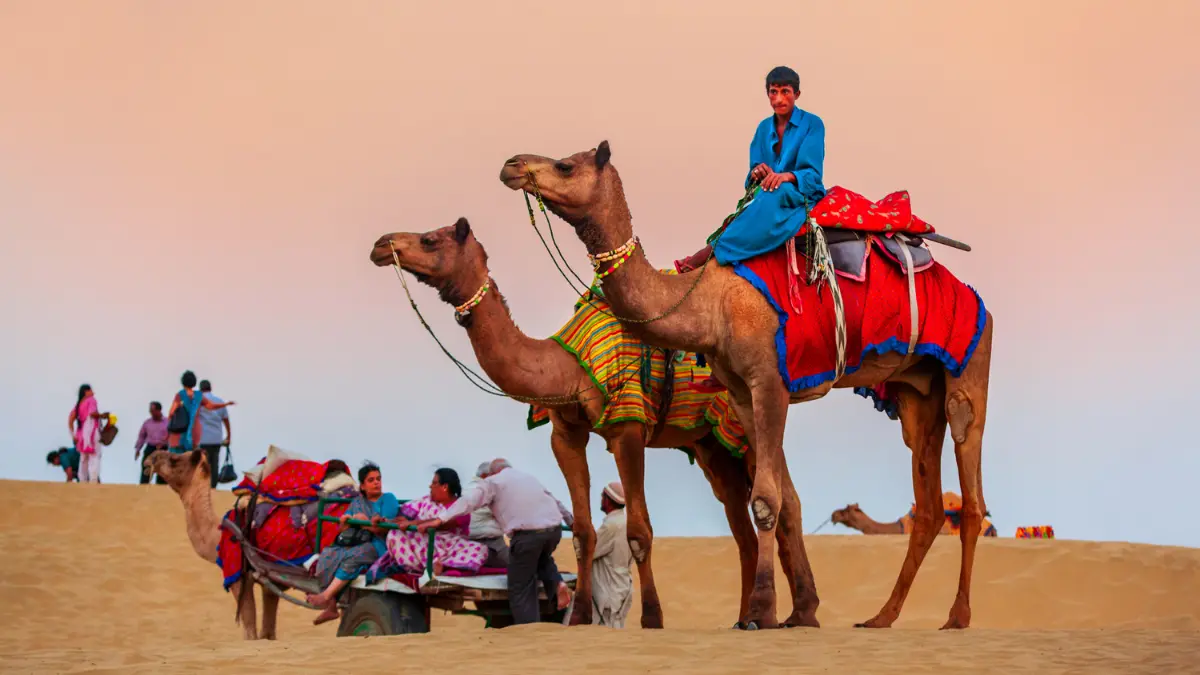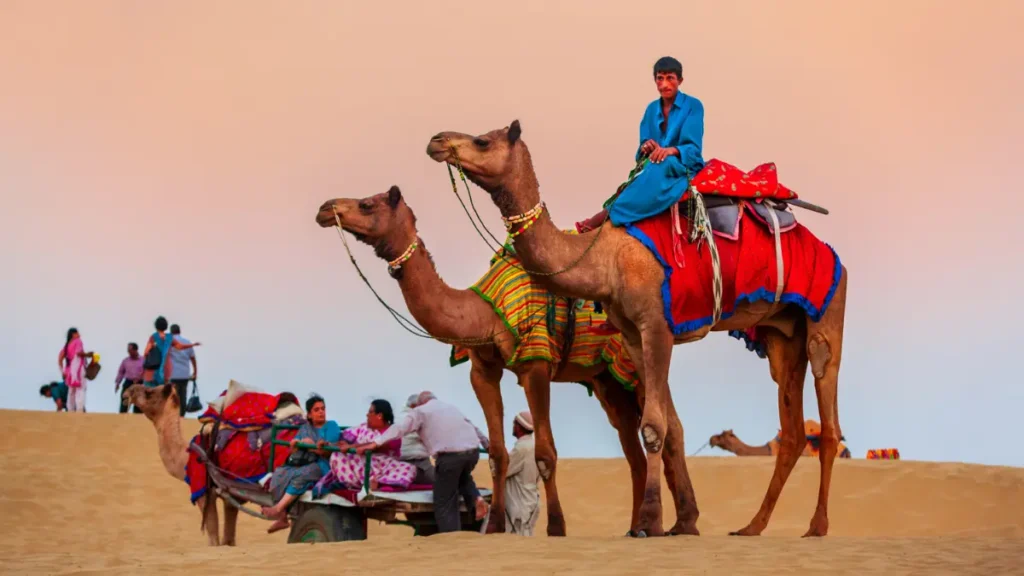 During winter, Jaisalmer's winds die down, and the scorching heat of the desert subsides. It gives a calming experience to those travelling to this beautiful city on the Indo-Pak Border. You can enjoy the golden sands of the desert and take camel and safari rides. Jaisalmer celebrates the Maru Mahotsav during winter (February), where you can relish the Rajasthani culture and heritage and engage in adventure activities.
Things to Do: Maru Mahotsav, Camel Rides
Tourist Attractions: Jaisalmer Fort, Tanot Mata Temple
4. Goa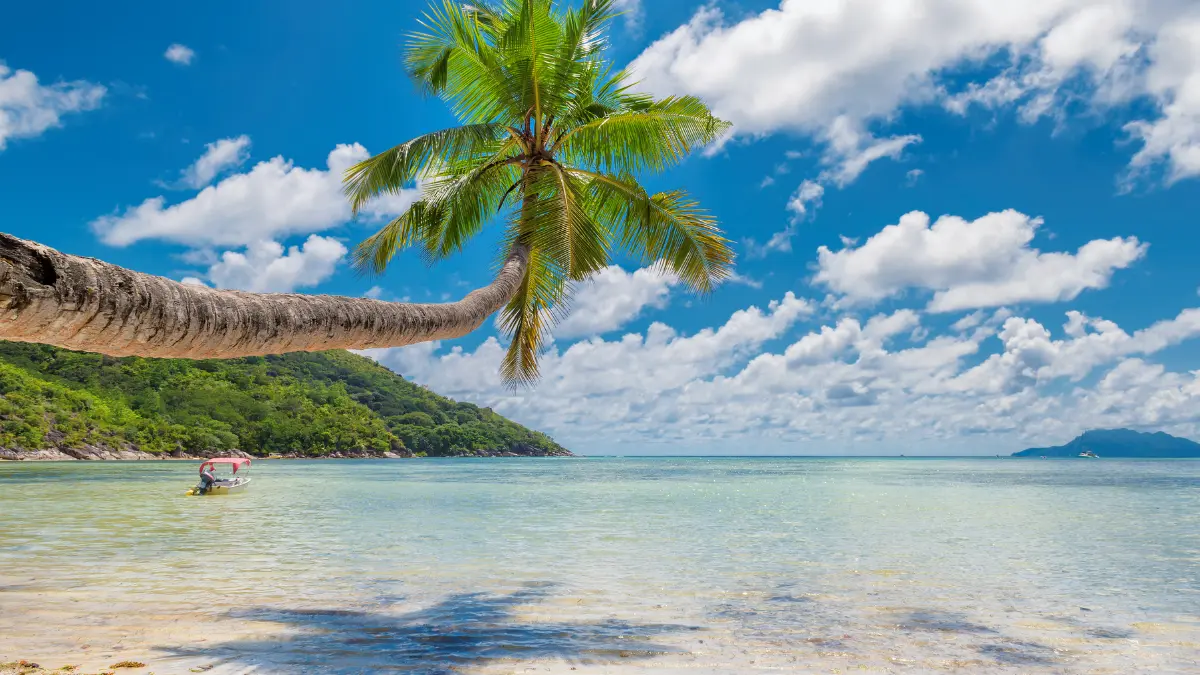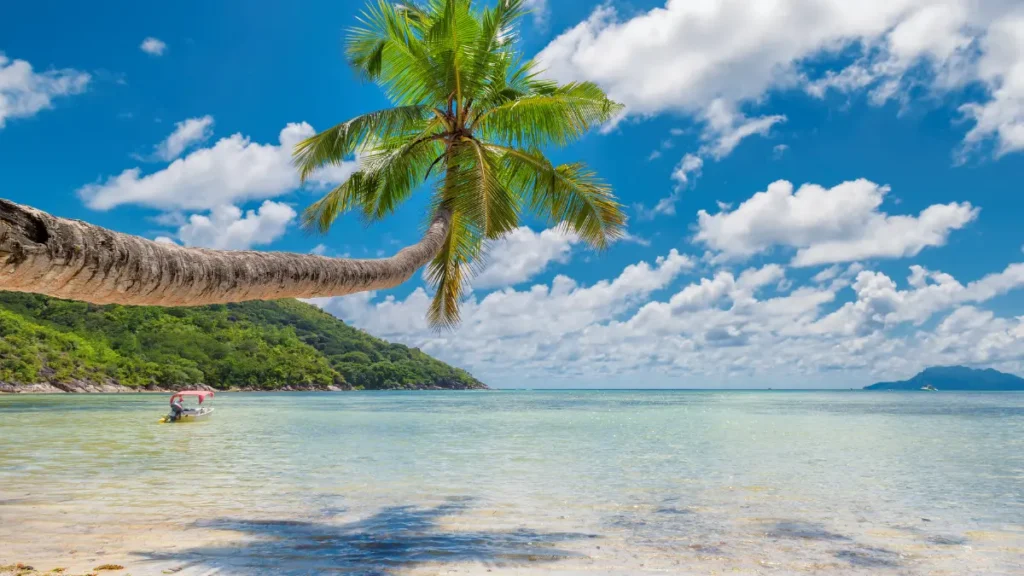 Goa is the most sought-after tourist destination in India that turns into a party hub during winter. With Christmas and New Year falling in winter, the beaches are full of party-goers, and many music festivals and carnivals occur here. The Goa Film Festival and Sunburn Music Festival occur here during winter and are always jam-packed with visitors, making Goa one of the most sought-after places to visit in winter in India. A lesser-known beach, Betalbatim Beach, is a glow-in-the-dark beach in Goa that you can visit during your stay here in winter!
Things to Do: Festivals, Shopping, Clubbing, Watersports
Tourist Attractions: Baga Beach, Churches, Tito's Lane, Anjuna Flea Market
5. Jaipur, Rajasthan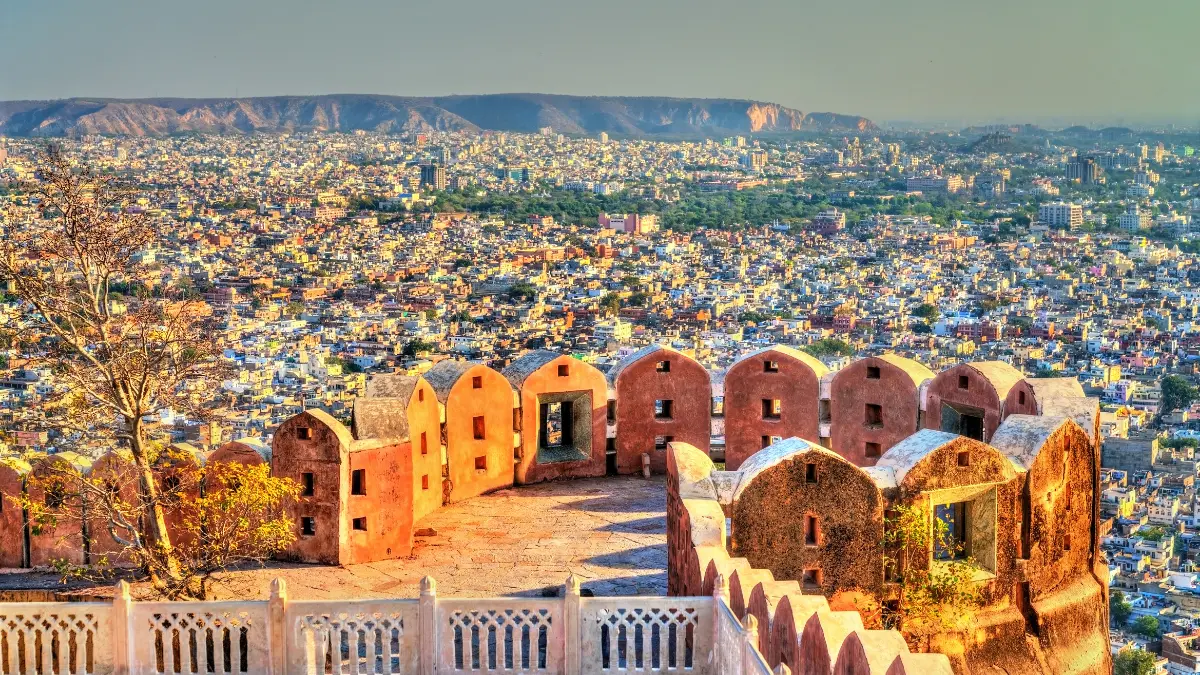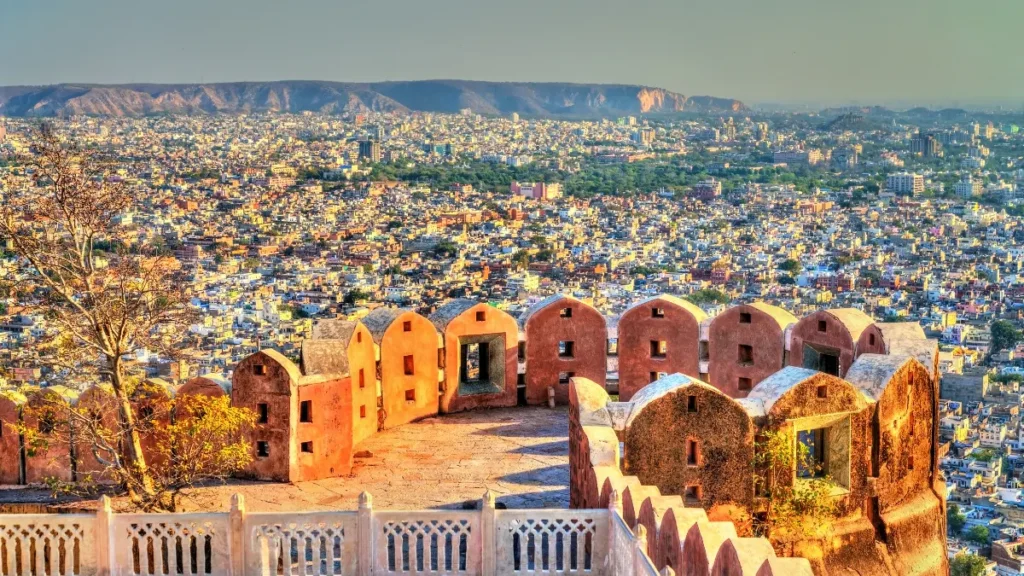 Rajasthan is perfect for visiting during winter as the temperature cools and the weather becomes bearable. The state's capital city, Jaipur, has a lot to offer its visitors during winter. The Jaipur Literature Festival is the largest Asian literary festival in January, where literary authors worldwide join and present seminars and discussions. There are many places to experience the royalty of Jaipur, from forts, markets, hotels, and restaurants.
Things to Do: Jaipur Literature Fest, Shopping
Tourist Attractions: Amer Palace, Nahargarh Fort, Hawa Mahal
6. Nashik, Maharashtra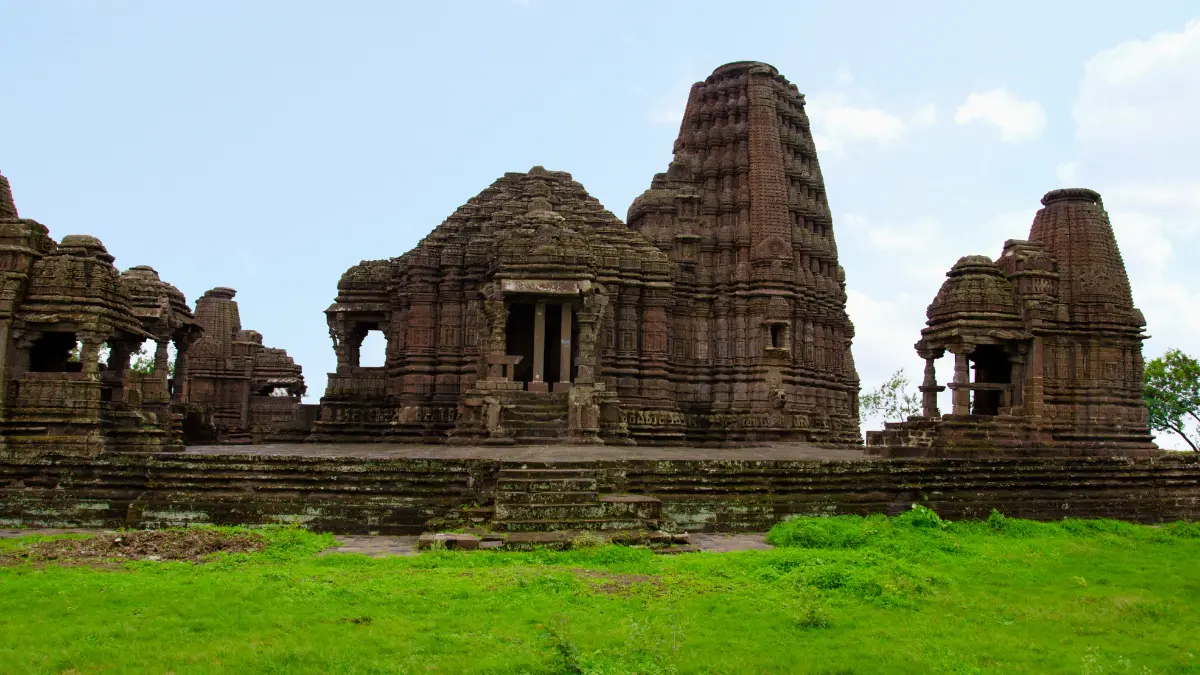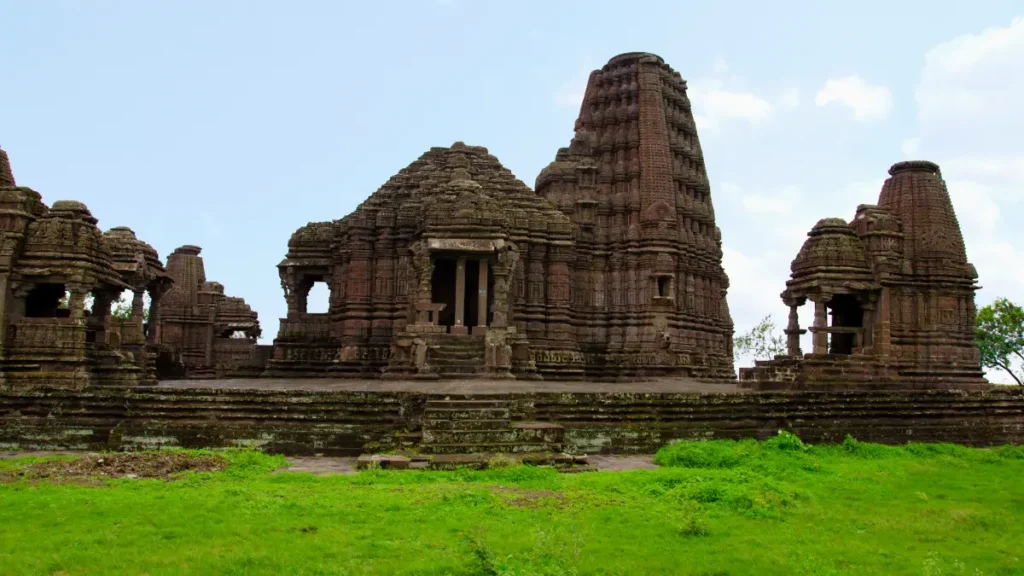 Nashik is an enchanting home to some of the best vineyards in India. The city offers many tourist places and activities and is a marvel to look at during winter. The Sula Fest takes place during February, where you can relish in wines of all kinds. The Sula and York vineyards are a treat for wine lovers where you can go wine-tasting and take a tour of the factories to learn about the wine-making process.
Things to Do: Wine-tasting, white water rafting, trekking
Tourist Attractions: Pandavleni Caves, Sula Vineyard, Muktidham
7. Ahmedabad, Gujarat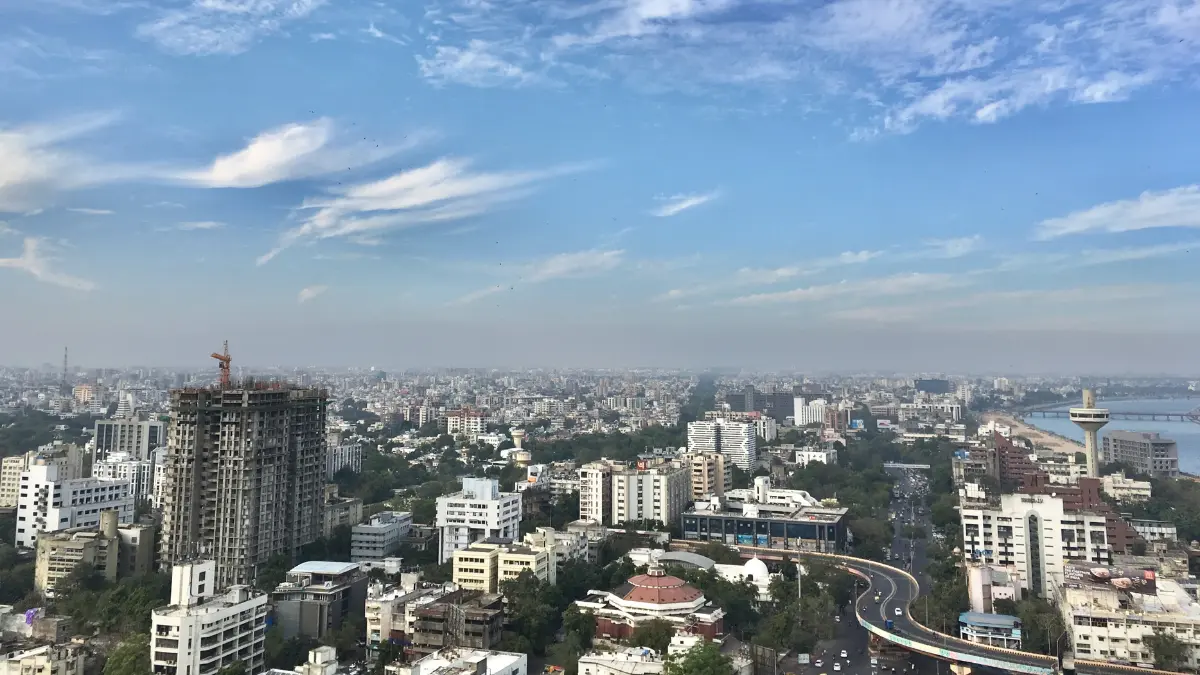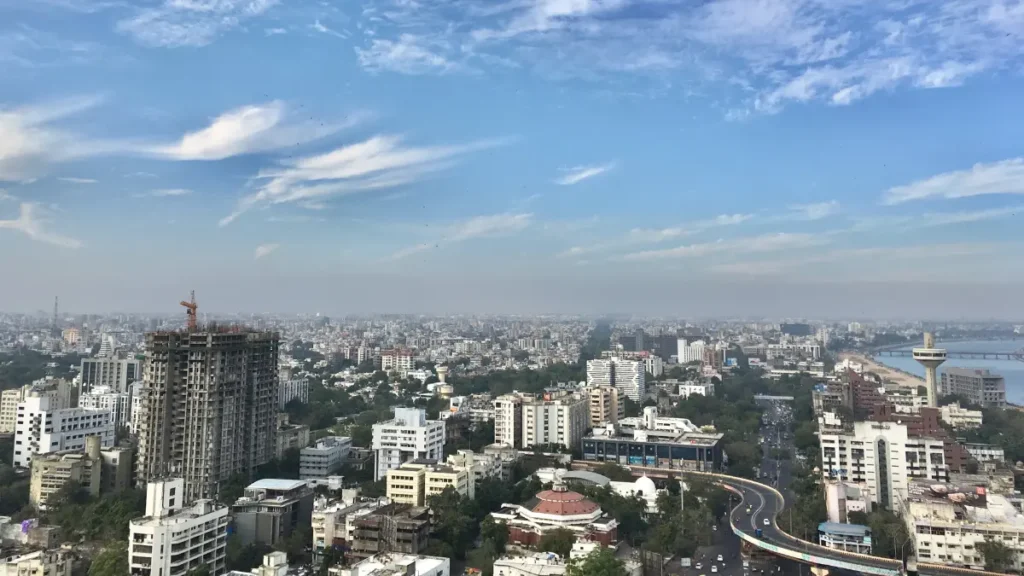 Ahmedabad is India's first UNESCO World Heritage City. It is one of the most beautiful places to visit in winter in India. The city offers a concoction of modernity and traditions with Mughal-Era monuments and modern sites – from Sidi Saiyed's Mosque to Science City. You can relish the sweet and savoury Gujarati cuisine here and marvel at the architecture of many monuments. The many temples here add glory to the beauty of this heritage city. The Kite Festival is a popular event that draws people from around the globe to enjoy colourful kites of all sizes and shapes.
Things to Do: Kite Festival, Cultural Heritage Walk, Drive-In Movie
Tourist Attractions: Kankaria Lake, Bhadra Fort, Sidi Saiyed's Mosque, Jhulta Minara
8. Varanasi, Uttar Pradesh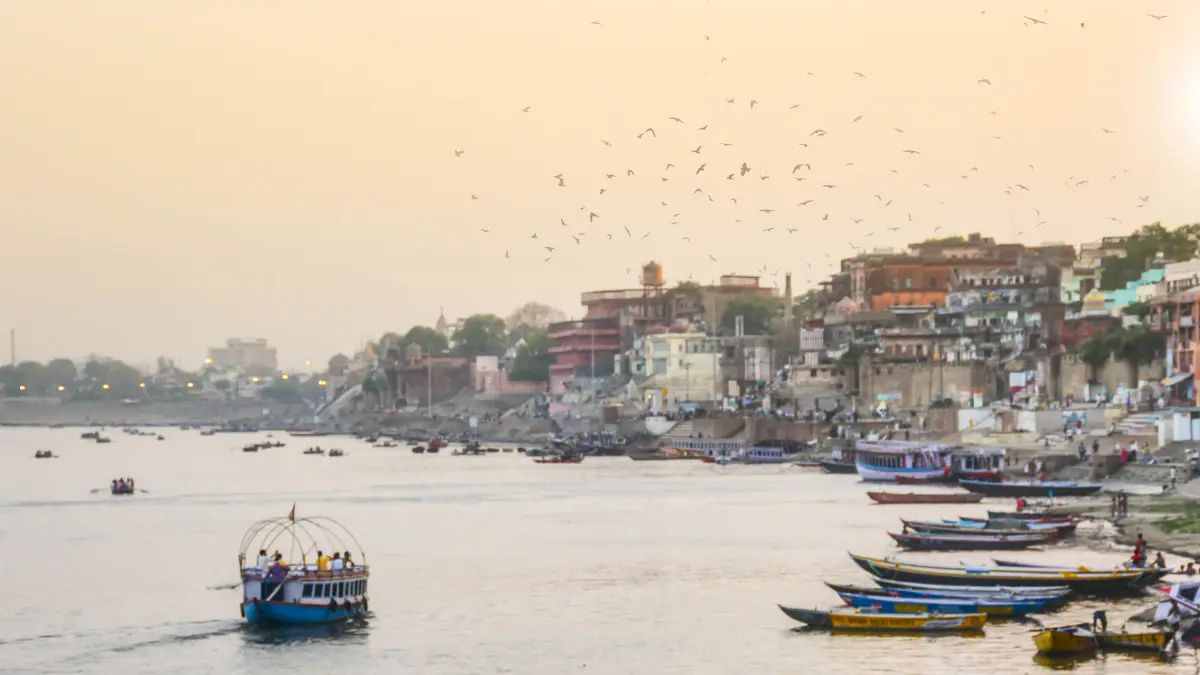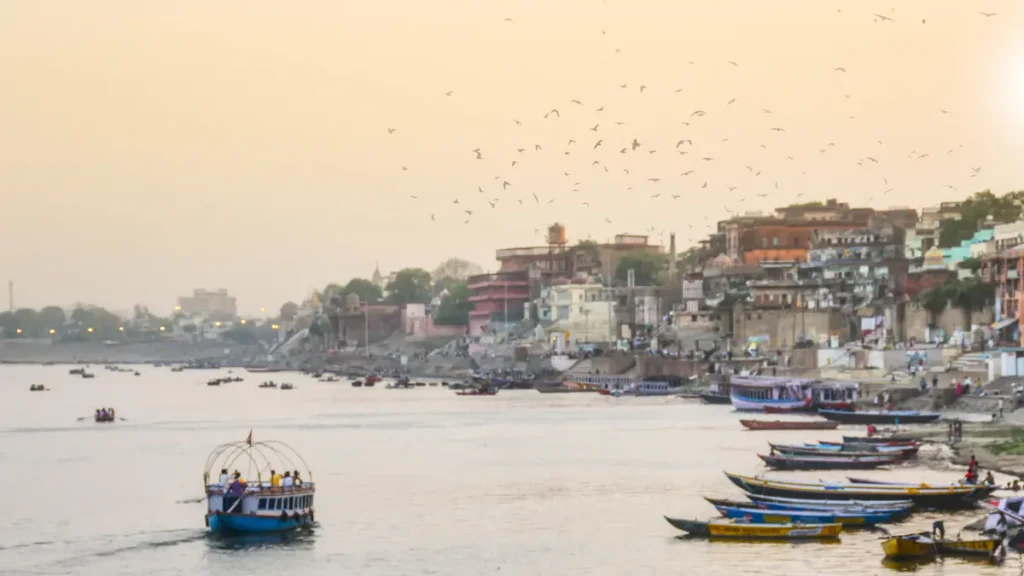 Banaras is an important Hindu pilgrim site where, according to legends, one attains moksha after death. The many ghats of Varanasi are peaceful to be at. The city is dotted with infinite temples and markets. You can shop for traditional Banarasi sarees with gold embroidery while relishing the lassis, kachoris, and the famous Banarasi paan to fill your hearts.
Things to Do: Worship, Shopping, Try out Delicious Food
Tourist Attractions: Assi Ghat, Kashi Vishwanath Temple, Banaras Hindu University
9. Mysore, Karnataka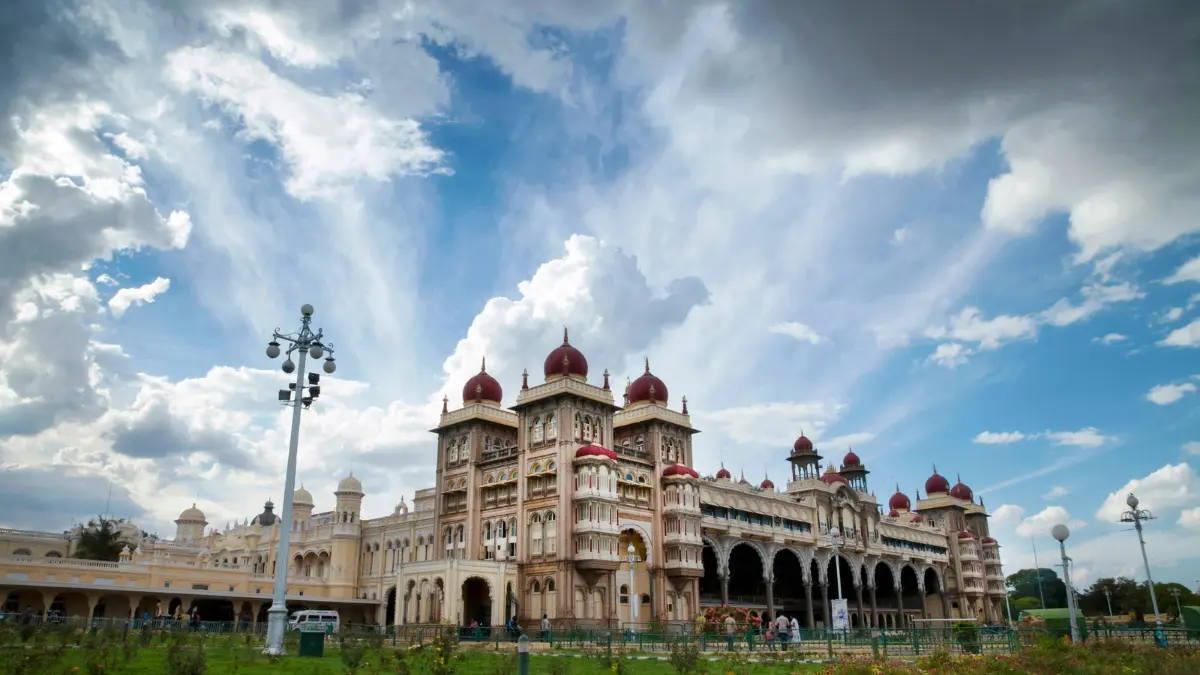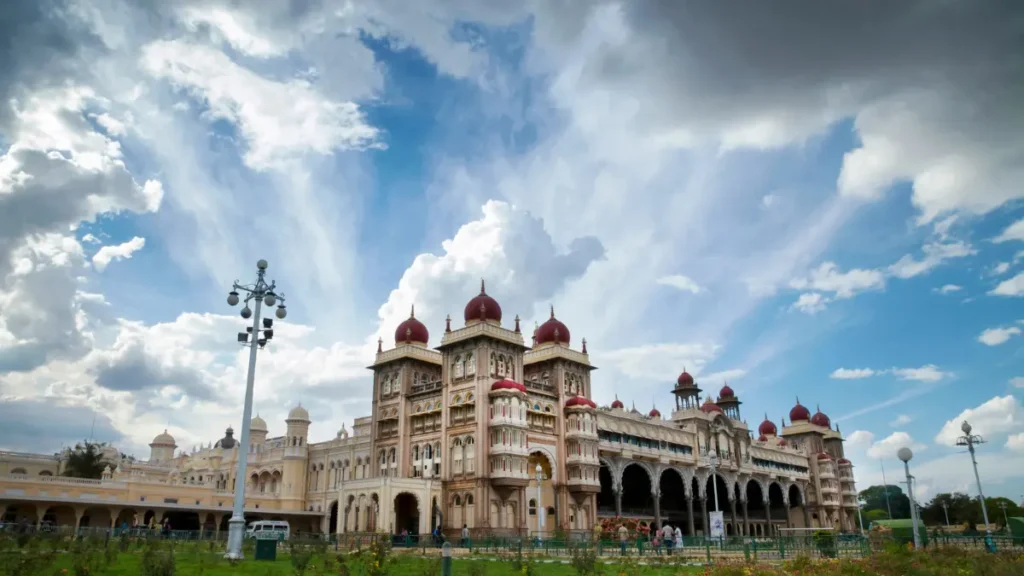 Mysore is a beautiful city of kings just 140 kilometres from Bangalore. The architecture here is one to behold. The cultural capital of Karnataka holds mysteries here with legends of kings and queens. The Kabini Wildlife Sanctuary is a treat for anyone who loves to be with nature. During winter, Mysore hosts the Hot Air Balloon Festival, where one can take hot air balloon rides to take an aerial view of the beautiful city. The Mysore Pak is a delicacy famous nationwide for its eclectic taste. The Mysuru Zoo is one of the largest zoological parks in India.
Things to Do: Hot Air Balloon Festival, Shopping for Mysore Silk Sarees
Tourist Attractions: Mysore Palace, Mysuru Zoo
10. Shimla and Manali, Himachal Pradesh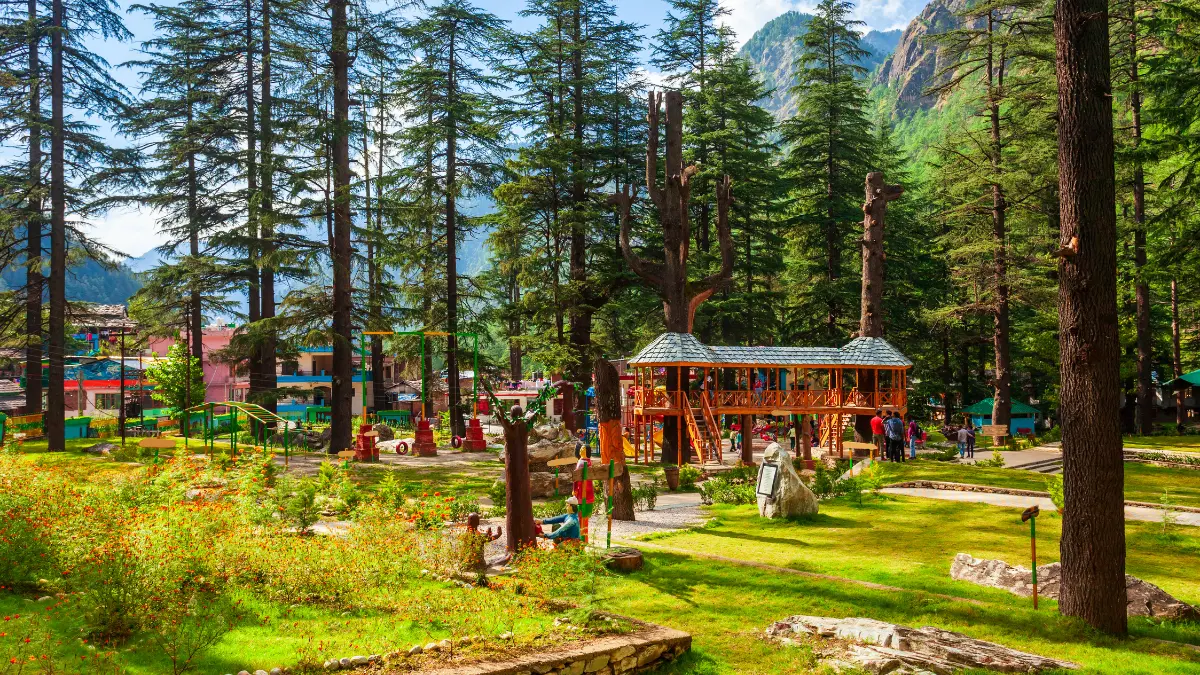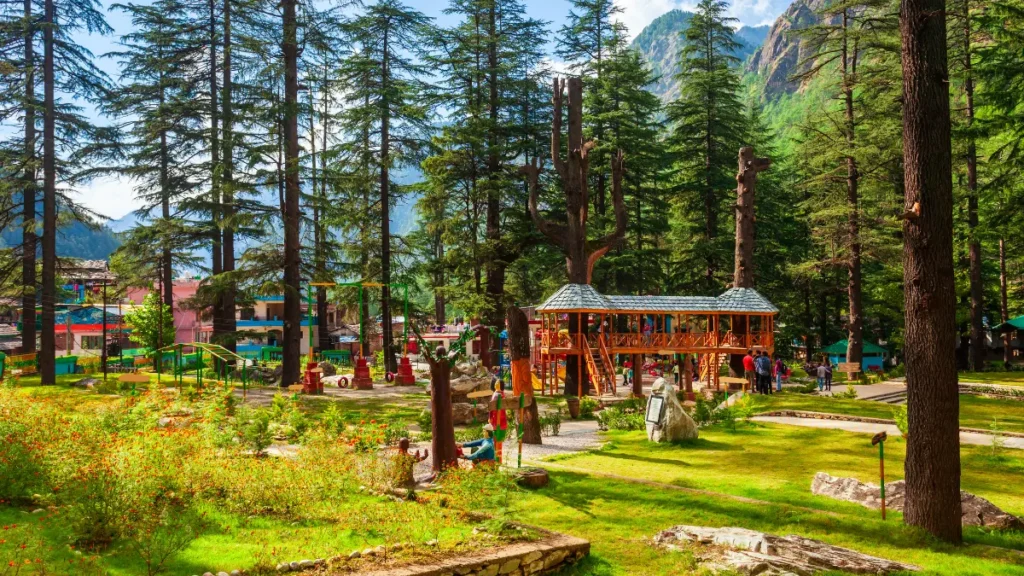 Shimla and Manali are year-round destinations that you can visit for their snow-clad mountains and quaint beauty. Shimla was the summer hub of the British Raj, and the legacy they left behind can be seen in British architectural monuments and churches. Shimla is a popular honeymoon destination as well.
Manali offers several valleys and winding roads to explore amidst its snow-capped peaks. The Old Manali gives off a homely vibe where you can relax and unwind during your trip. Not only that, you can also engage in a variety of adventure sports at both Manali and Shimla.
Things to Do: White Water Rafting, Skiing, Paragliding, Rock Climbing
Tourist Attractions: Old Manali, Shimla Mall Road, Hadimba Temple (Manali), The Ridge (Shimla)
11. Rishikesh, Uttarakhand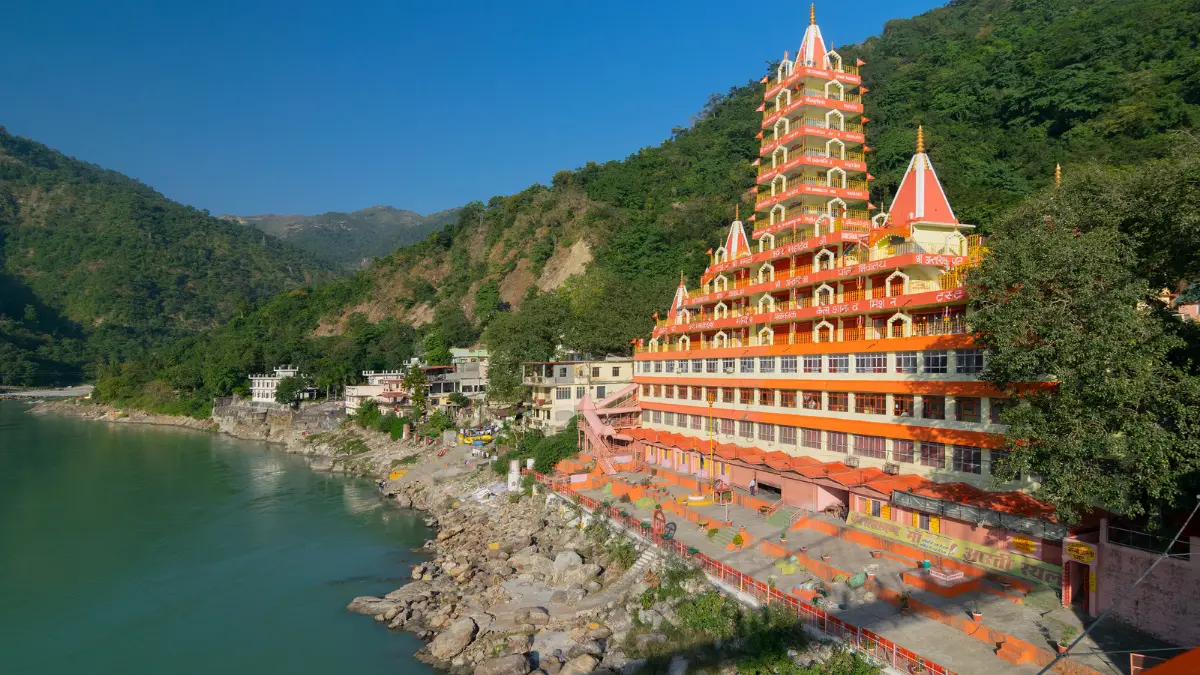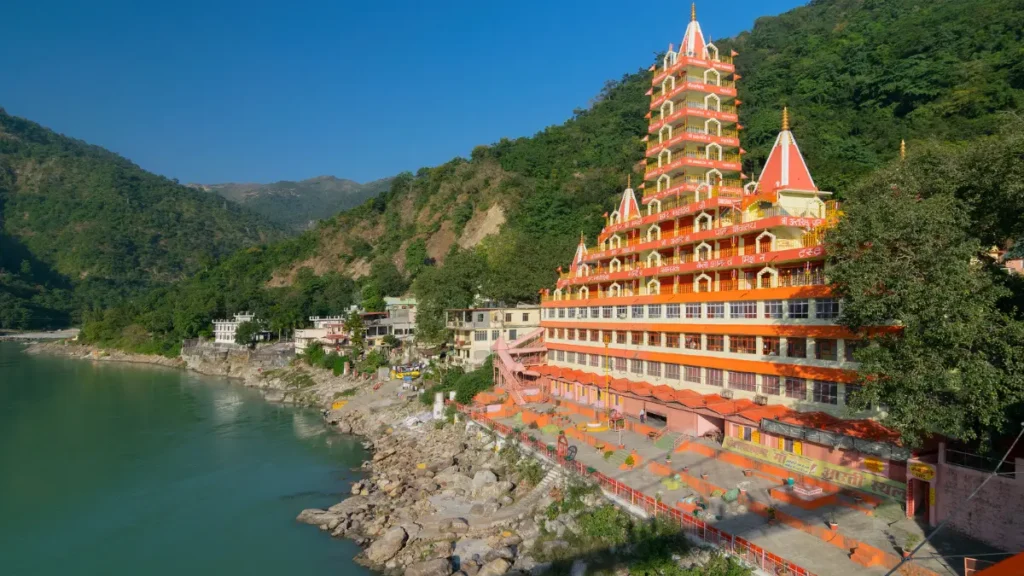 Rishikesh is a spiritual hill station nestled in the state of Uttarakhand. The place offers many soul-soothing activities that co-exist with the many adventurous activities. Winter is an off-season, so tourists won't flock to each destination. Another plus point of travelling to Rishikesh in winter is that the prices for activities and hotel rooms are slashed. You can also live in ashrams and tents here. The Beatles Band visited this town in the 1960s and established an Ashram here that is still open to tourists for visiting.
Things to Do: Bungee Jumping, White Water Rafting, Rock Climbing, Camping
Tourist Attractions: Laxman Jhula, Ram Jhula, Beatles Ashram
12. Darjeeling, West Bengal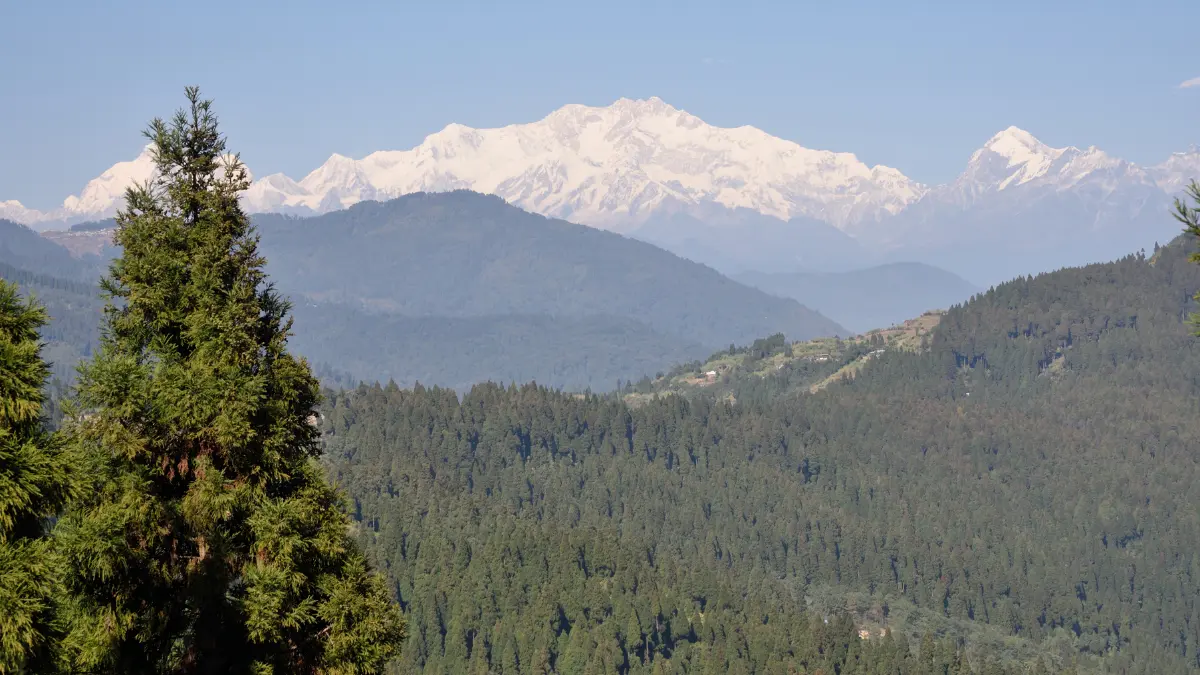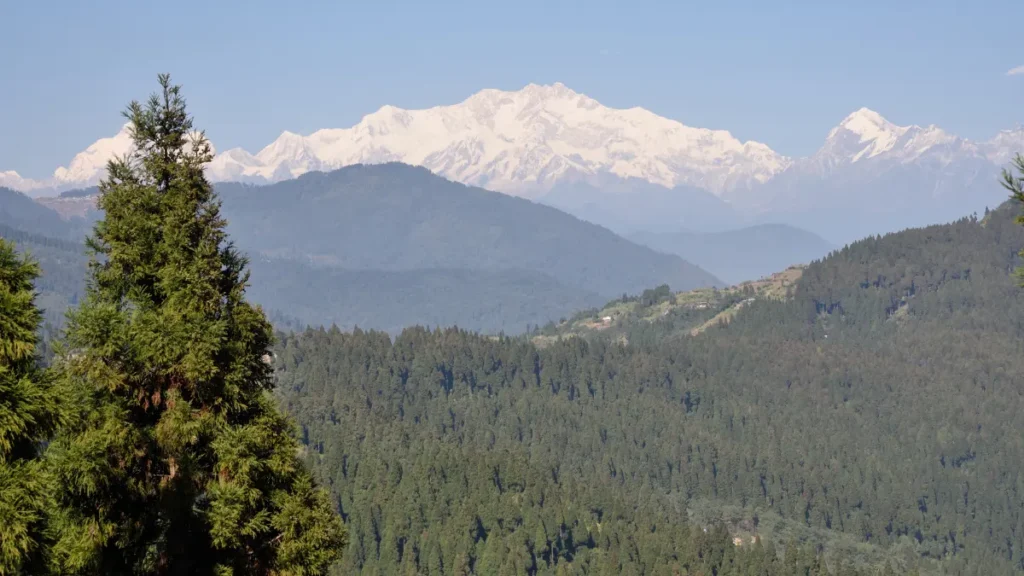 Darjeeling is a classic Indian hill town with a mysterious appeal. It is surrounded by beautiful vistas, perched against the commanding Khangchendzonga, and covered in a sea of tea plantations. Thought to be the gem of Bengal, tourists may find a variety of other alluring sights there, including busy markets, Buddhist monasteries, and the nearby zoo, which is home to animals like the red panda and snow leopard and makes for a thrilling excursion. This haven receives snowfall in winter, further enhancing its beauty and making it one of the greatest places to visit in winter in India.
Things to Do: Teesta Tea and Tourism Festival (November-December), Darjeeling Orange Festival (December)
Tourist Attractions: Toy Train, Tiger Hill, Ghum Monastery
13. Andaman and Nicobar Islands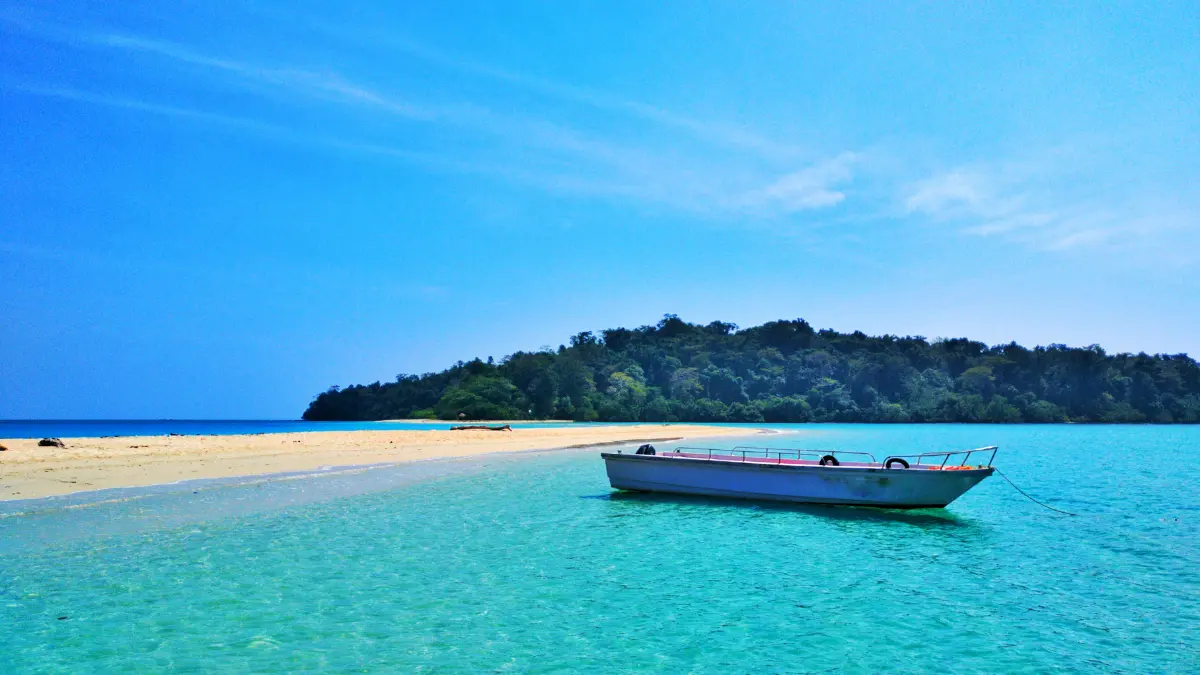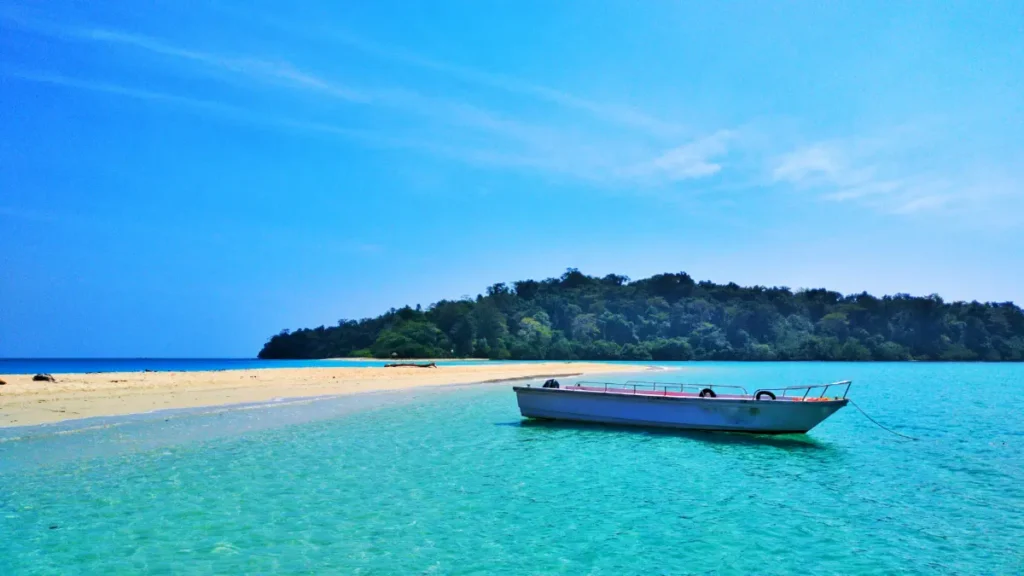 Andaman and Nicobar Islands are home to infinite beaches and islands and are one of the most exotic locations in India. The best islands to visit here are Havelock Island and Neil Island. Surprisingly, certain phytoplanktons make the beaches their home during winter, leading to bioluminescence! Andaman and Nicobar Islands are the most romantic places to visit in winter in India.
Things to Do: Scuba Diving, Snorkelling, Kayaking
Tourist Attractions: Radhanagar Beach, Neil Island, Cellular Jail
14. Delhi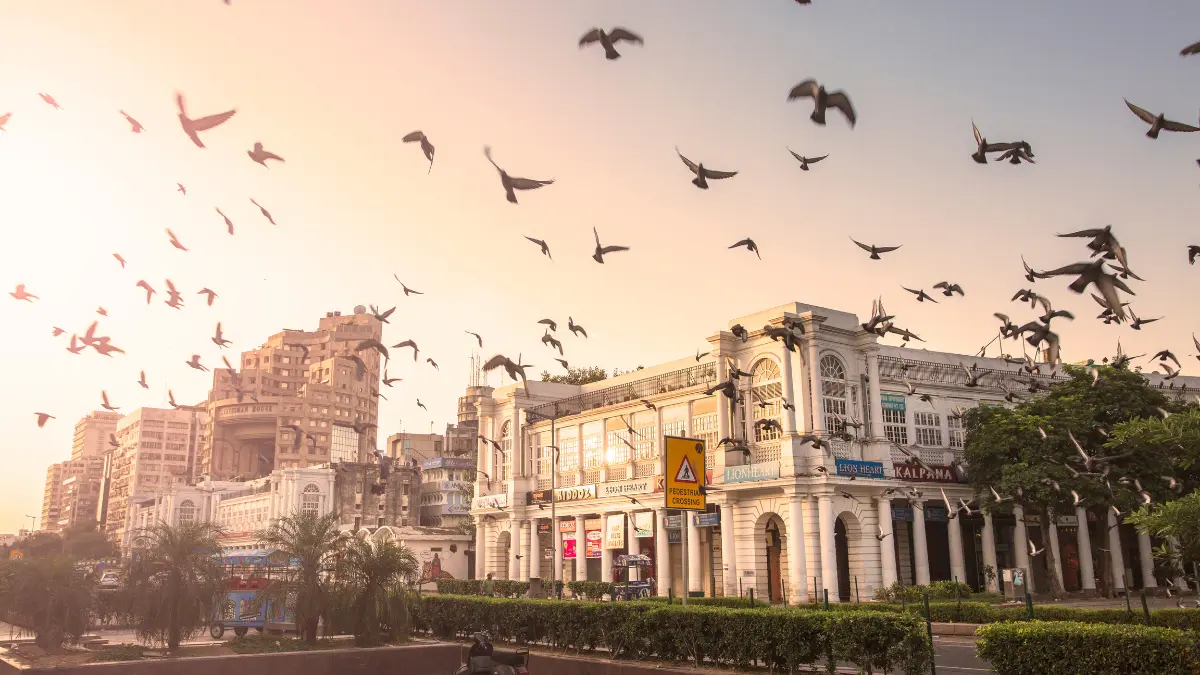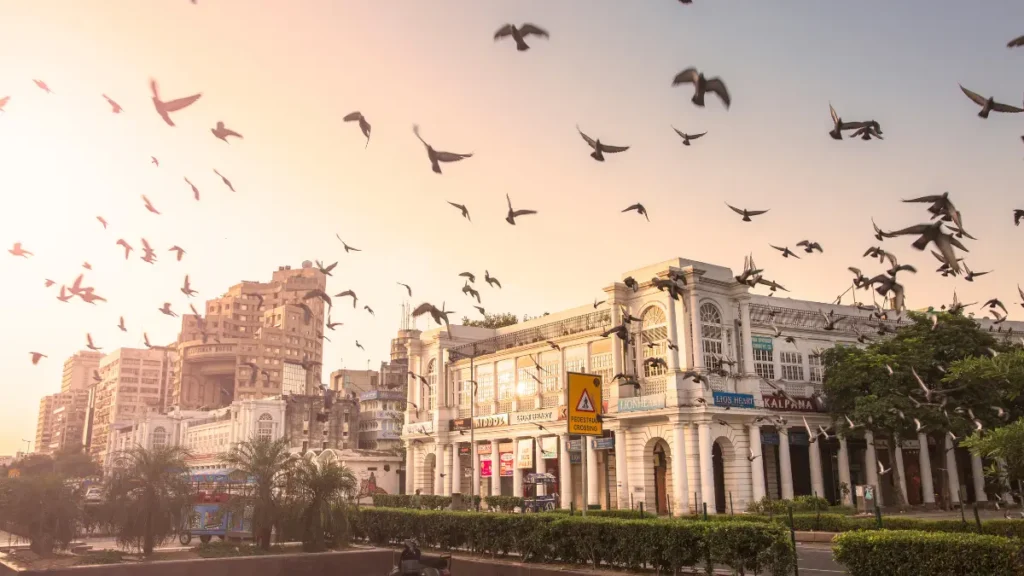 Delhi is a melting pot of cultures. Here, you can see the remnants of the many fallen empires while enjoying the delicious North Indian Cuisine. The nightlife in Delhi is also a remarkable one. The streets of the city are full of souvenirs one can buy, and the colourful zeal of the residents is a mesmerizing sight. You can visit the historic Red Fort and Qutub Minar here or relish Tibetan culture at Majnu ka Tila while shopping at Sarojini and Janpath Markets. Kunzum Cafe is a travellers' cafe where you can chat with fellow tourists while having delicious food.
Things to Do: Shopping, Food, Walk through the Historical Lanes
Tourist Attractions: Red Fort, Purana Qila, Hazrat Nizamuddin Dargah, Connaught Place, Majnu ka Tila
15. Munnar, Kerala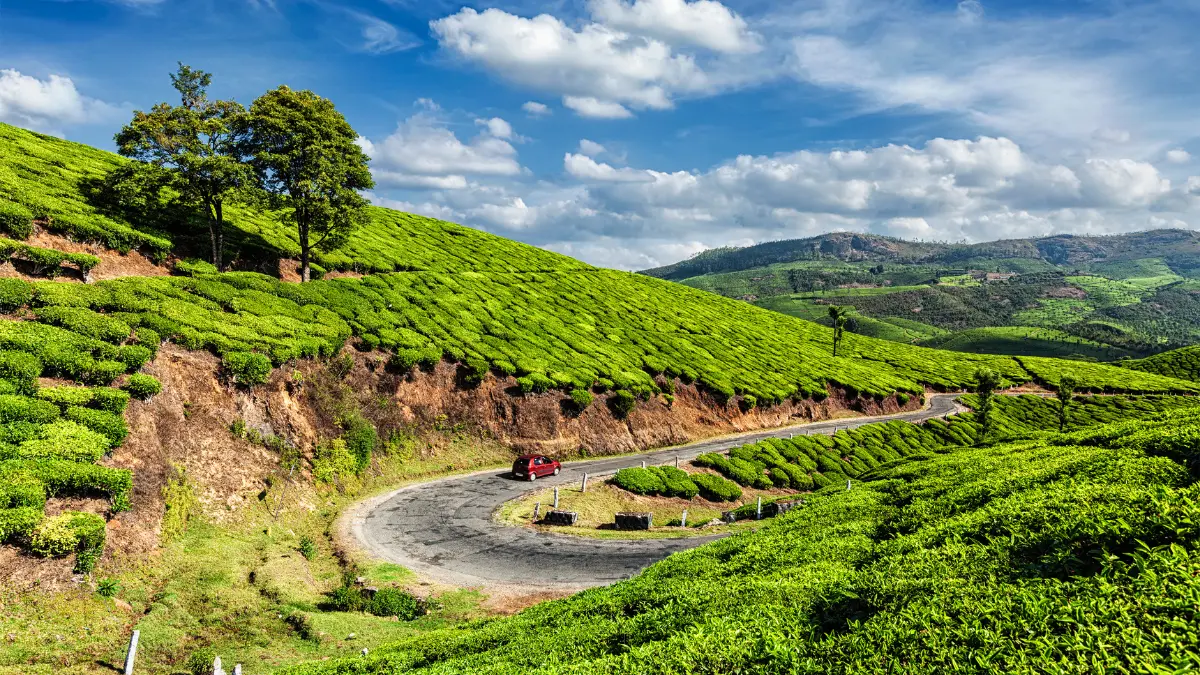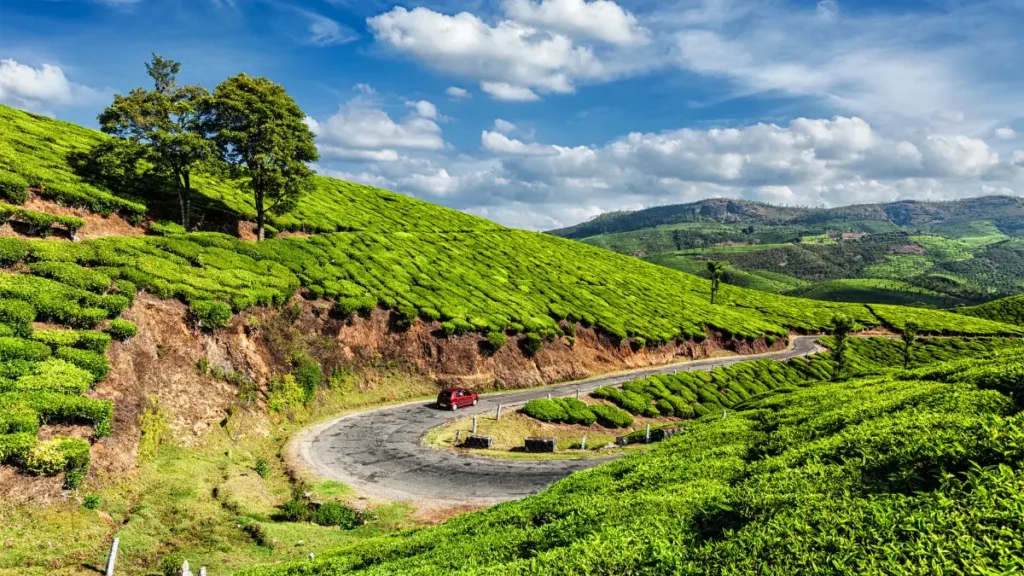 Munnar screams peace and tranquillity at 1600 metres in God's Own Country, Kerala. You can enjoy numerous sports and sights here. The town has many tea gardens and the neelakurinji flowers that bloom only once in twelve years. The weather is clear during winter, which allows you to partake in many activities like trekking and rock climbing without worrying about impending rains.
Things to Do: Trekking, Hiking, Rock Climbing
Tourist Attractions: Munnar Top Station, Attukad Waterfalls, Eravikulam National Park
16. Pondicherry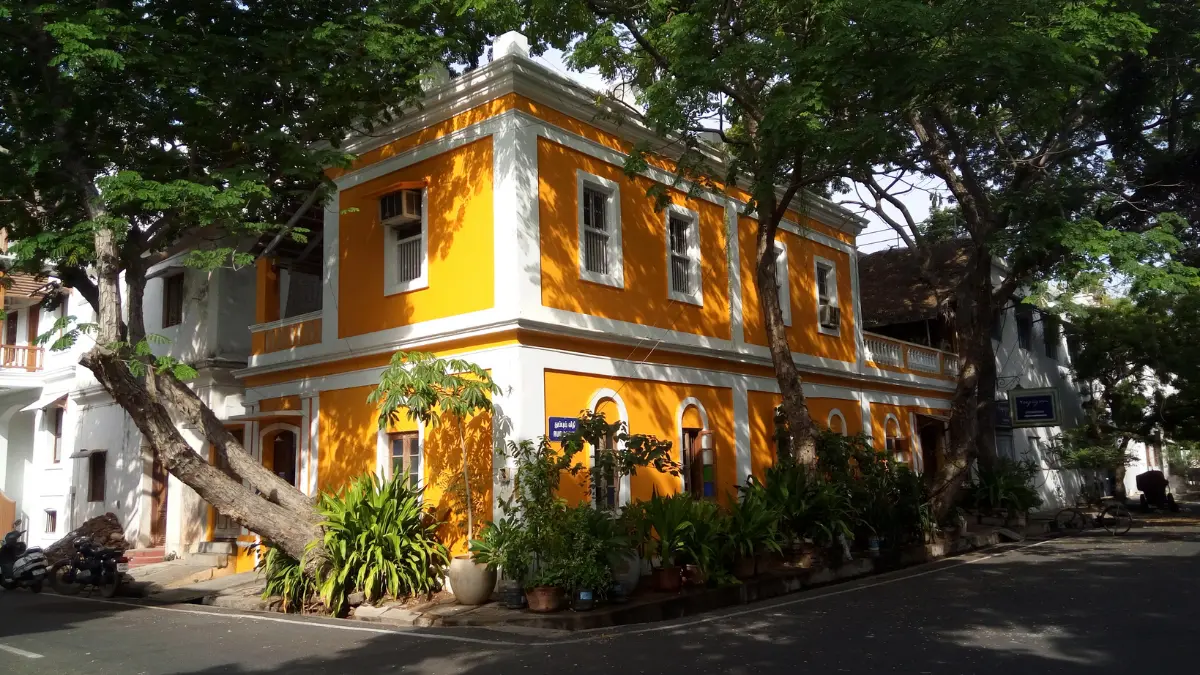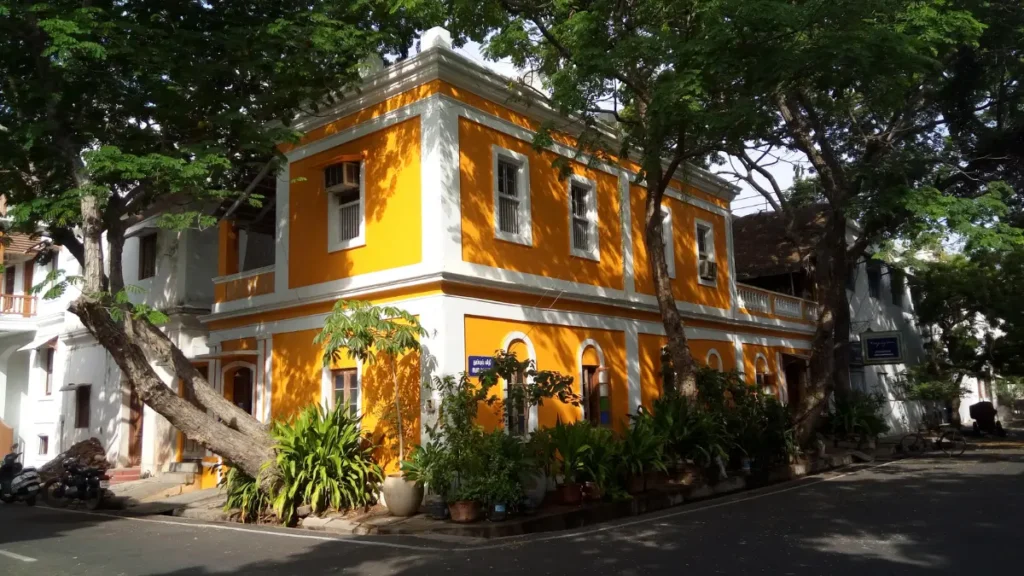 Pondicherry is a quaint French town that hasn't lost its colonial charm. There are many French cafes and bakeries here for you to taste the flavour of France. The buildings are also quite colourful and give the charm of old French architecture. Travelling to Pondicherry will make you feel out of this world.
Things to Do: Watersports, Food, Shopping
Tourist Attractions: Promenade Beach, Paradise Beach Island
17. Sonamarg, Kashmir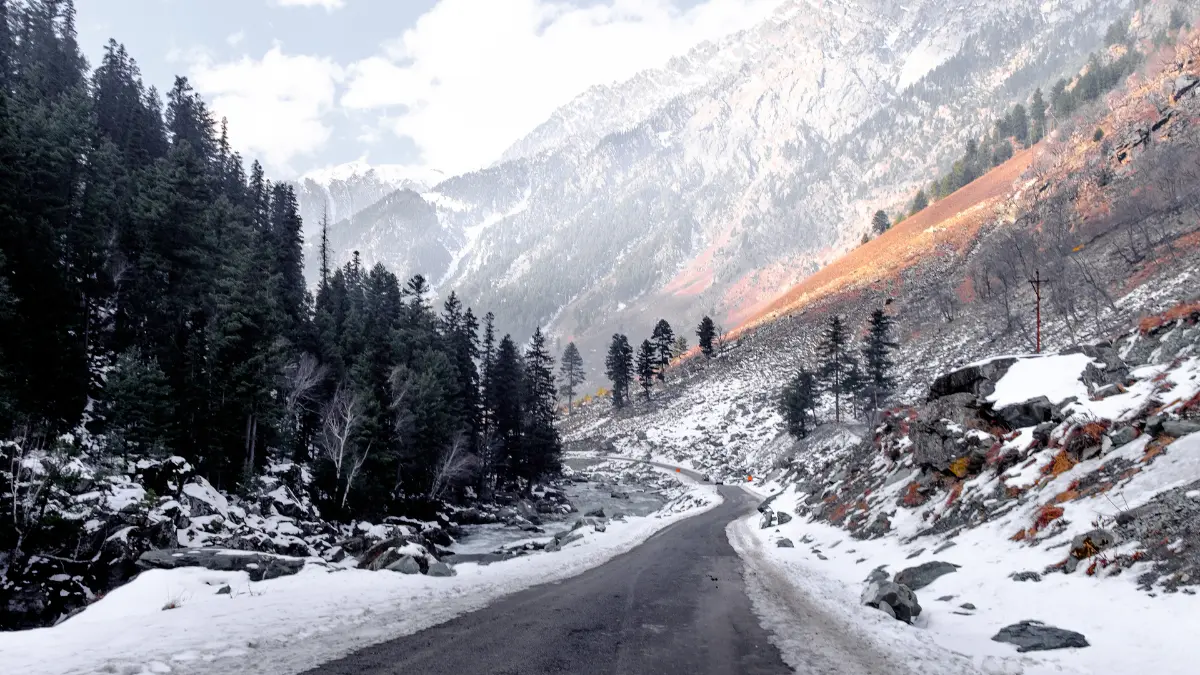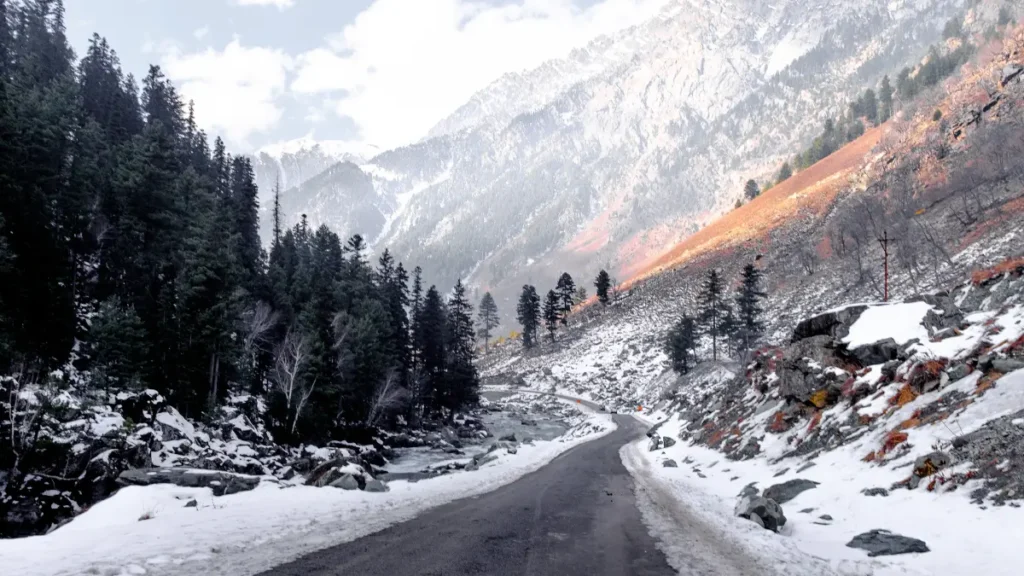 Sonamarg is a beautiful land of meadows that should visited by all. Sonamarg, the meadow of gold, experiences subzero temperatures in December and January, making it one of the top places to visit in winter in India. Within 7 km lies the unexplored Thajiwas glacier. The finest winter activities around here include sledging, snowboarding, and skiing. You can spot the glacier from the rooms of some of the hotels in Sonamarg.
Things to Do: Skiing, Trekking
Tourist Attractions: Thajiwas Glacier, Vishansar Lake, Zojila Pass
18. Jodhpur, Rajasthan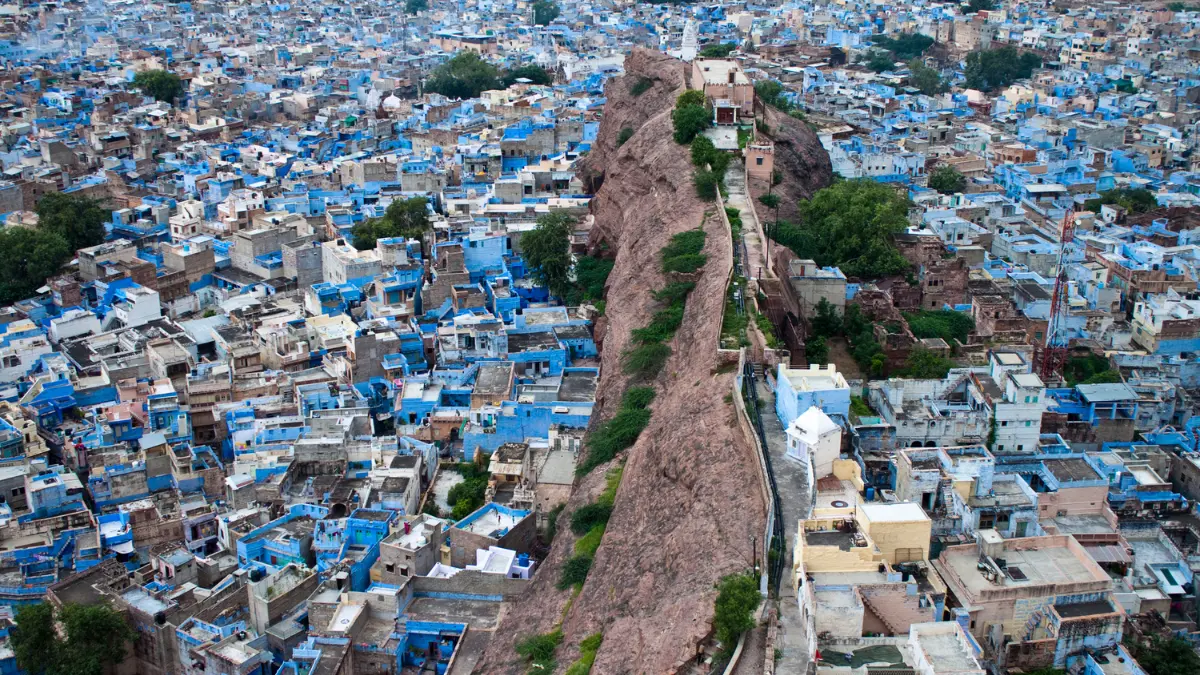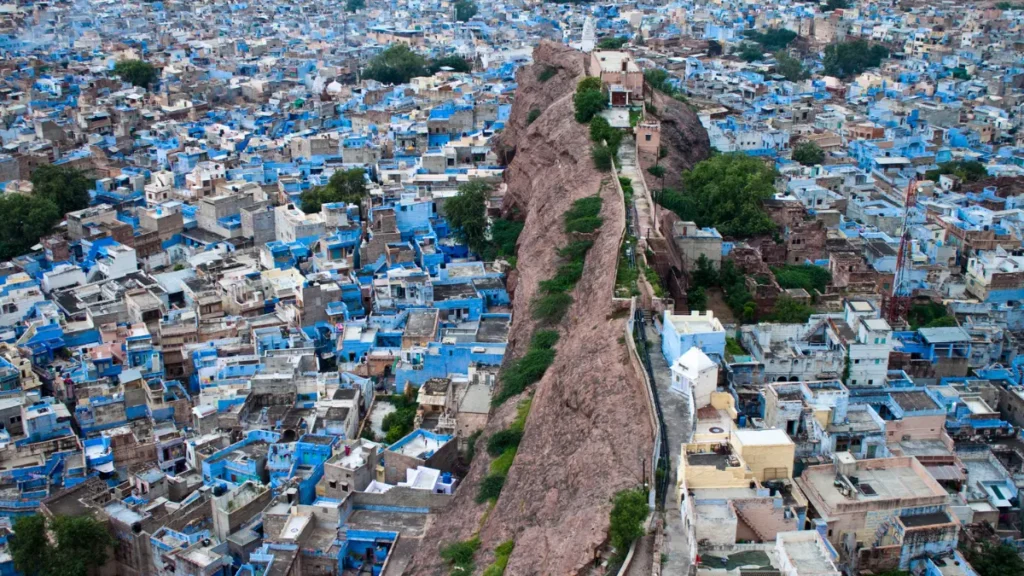 Jodhpur is lesser known among tourists of Rajasthan and will give you a peaceful vibe when you visit it. It is called the Blue City because the homes here are all blue. When you get an aerial view of the city, you'll notice the whole region dotted with shades of powder blue. The Mehrangarh Fort has a great opportunity of sky-lining through the palace.
Things to Do: Sky-lining, Shopping
Tourist Attractions: Mehrangarh Fort, Ghanta Ghar
19. Dharamsala-McLeodganj, Himachal Pradesh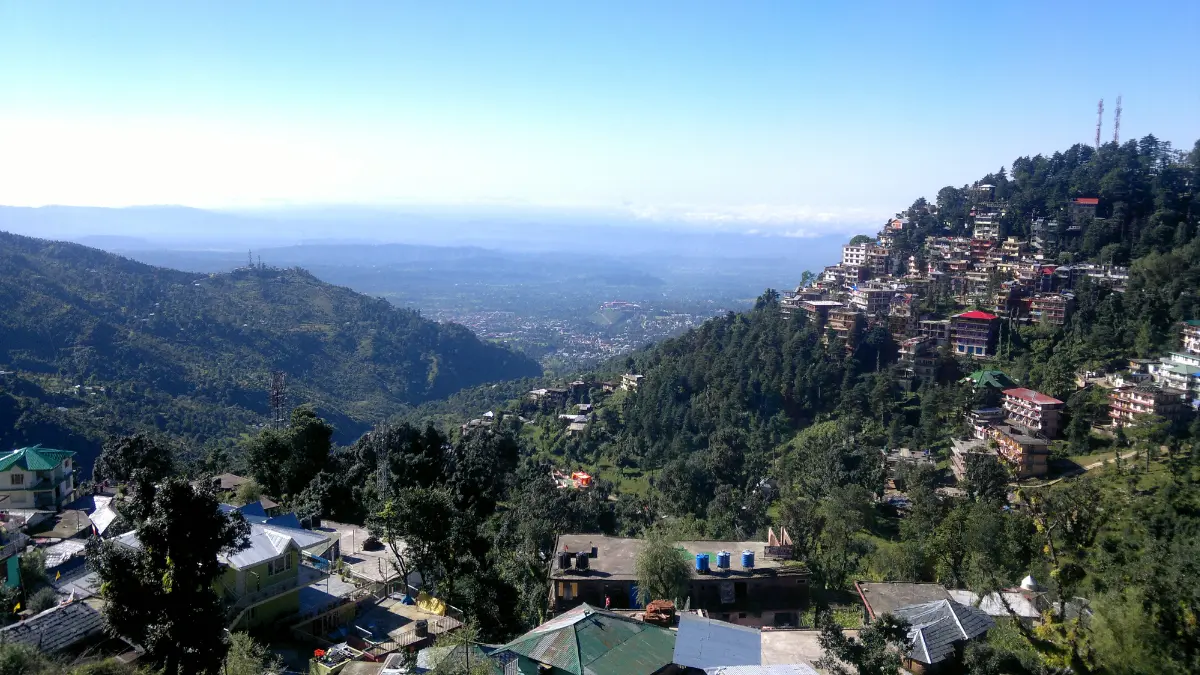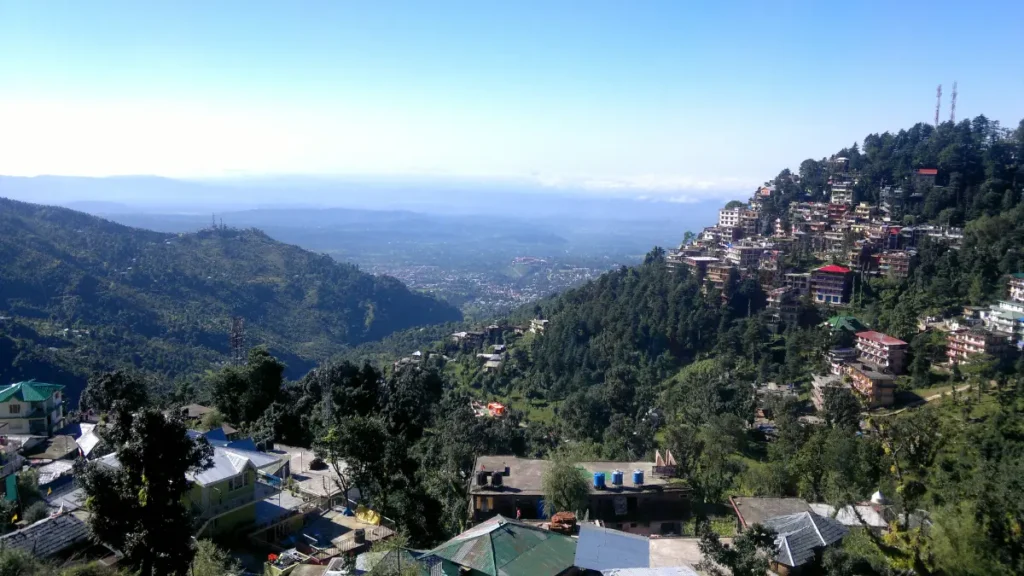 Dharamsala and McLeodganj are the residences of the Dalai Lama. Hidden among the Himalayan foothills, these quaint hill stations offer peace to their visitors. You have ample opportunities for trekking and exploring here.
Things to Do: Trek to Bhagsu Waterfalls, Shopping, Tibetan Cuisine, Triund Trek
Tourist Attractions: Triund Hill, St. John's Church in the Wilderness, Dharamsala Cricket Stadium
20. Kumbhalgarh, Rajasthan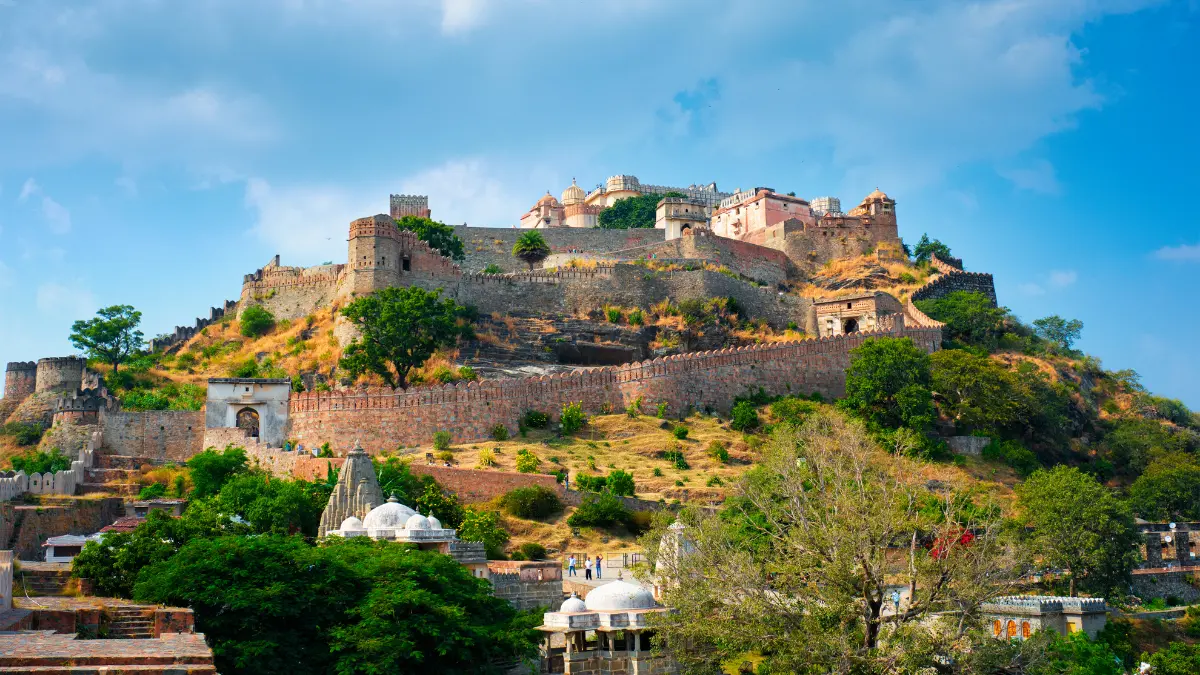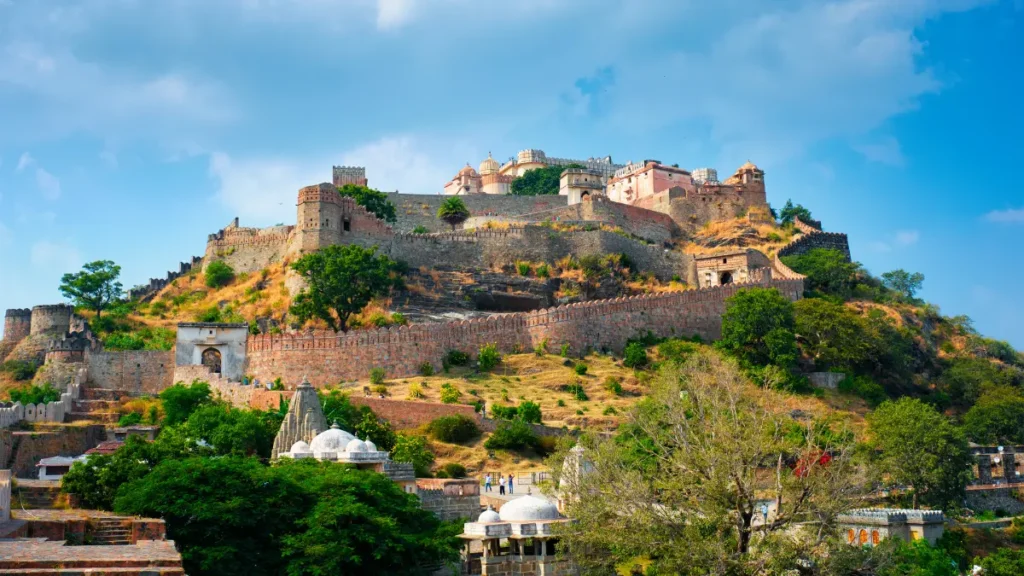 Kumbhalgarh is a fort city an hour away from the bustling tourist spot of Udaipur. This place allows one to live in Swiss Tents and enjoy bonfires at affordable rates, making Kumbhalgarh one of the most stunning places to visit in winter in India.
Things to Do: Kumbhalgarh Winter Festival, Camping, Glamping
Tourist Attractions: Kumbhalgarh Fort
Conclusion
India is a potpourri of cultures, and every destination brings a feeling of uniqueness and diversity. We hope you choose one of these places to visit in winter in India for your trip during the chilly weather.