Mehrangarh Fort is the pride of Jodhpur that dominates the city's skyline from atop a cliff. The Fort is one of India's best-preserved forts and a prime example of overpowering magnificence. It is a popular tourist destination in Jodhpur, drawing visitors from all over the world. It's undoubtedly among Rajasthan's most stunning forts and the biggest.
Several palaces and a museum inside the Fort's walls show off the opulence and beauty of earlier times. The Mehrangarh Fort and Museum serves as a reflection of Rajasthan's aesthetic and cultural past. Everyone enjoys visiting Jodhpur's magnificent palace, making it a top tourist attraction. Additionally, Jodhpur's "blue city" may be seen in its whole from several locations within the Fort.
The Mehrangarh Fort was established in the 15th century and has since been constructed by several proprietors. It has many architectural styles according to the stage of its growth as a consequence. The architecture of the royal residence is a mash-up of several trends. The architectural styles need to be clearly distinguished in the interiors. Some areas are influenced by Rajputana architecture, while others show signs of Mughal architecture.
History of Mehrangarh Fort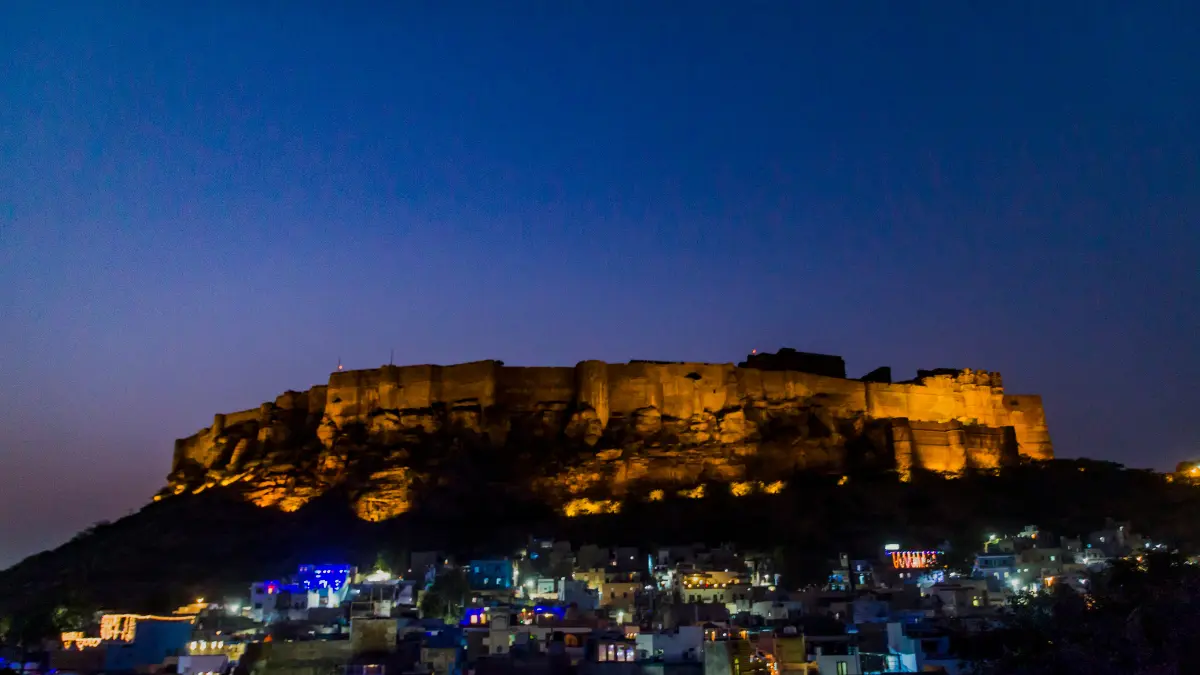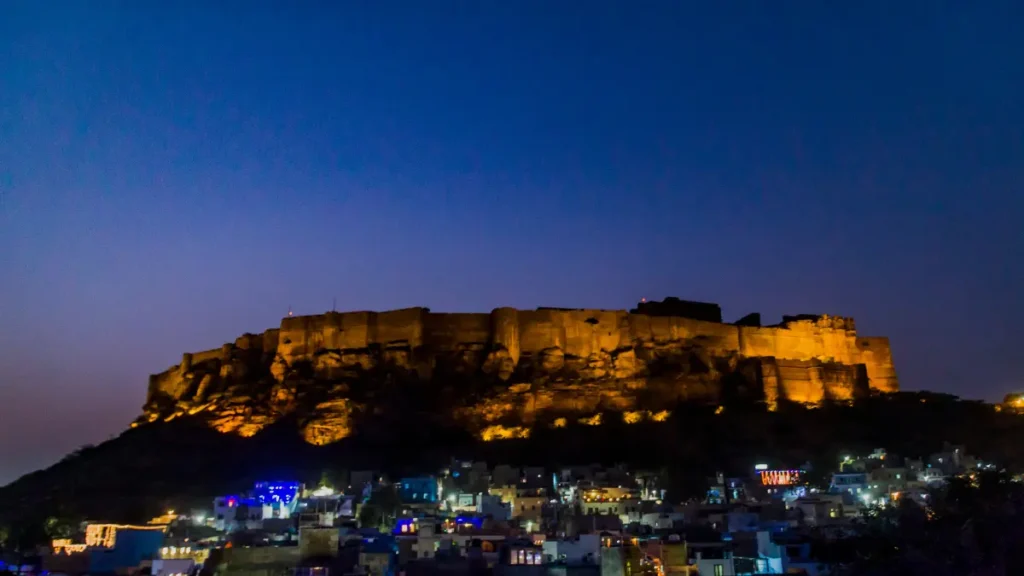 The then-king of Jodhpur, Rao Jodha, laid the foundation for the Mehrangarh Fort in 1459. He wanted to move to a safer space and chose the Bhakurcheeria Hill, where a hermit, Cheeria Nathji, resided. The hermit refused to leave the hill, and Rao Jodha called in the sage Karni Mata for help. At Karni Mata's request, Cheeria Nathji left the hill but cursed the city into doom, saying that Jodhpur would never flourish.
Rao Jodha buried Raja Ram Meghwal alive on the hill to undo the curse's effects. It is said that Meghwal voluntarily chose to be buried as sacrificial rituals were considered auspicious.
About a hundred years later, Rao Maldeo made the Fort stronger in construction. After that, it juggled between the hands of the Mughals and the Rajputs, giving the Fort its diverse architecture. After the Mughals gave up their reign, Maharaja Ajit Singh took over and renovated the Fort.
The palace eventually saw use for a variety of things. It served as a military outpost, a palace for the ruling class, and a hub for local arts and culture. Also, it served as a place of worship. The royal family relocated to the superior, freshly constructed Umaid Bhawan palace as the 20th century began. After that, the Fort was mostly deserted.
It is under the command of Maharaja Gaj Singh II, the current ruler of the Rathores. He has transformed the palace into a museum for visitors.
Inside Mehrangarh Fort
The majestic Fort houses many attractions, including several royal rooms and galleries.
Sheesh Mahal: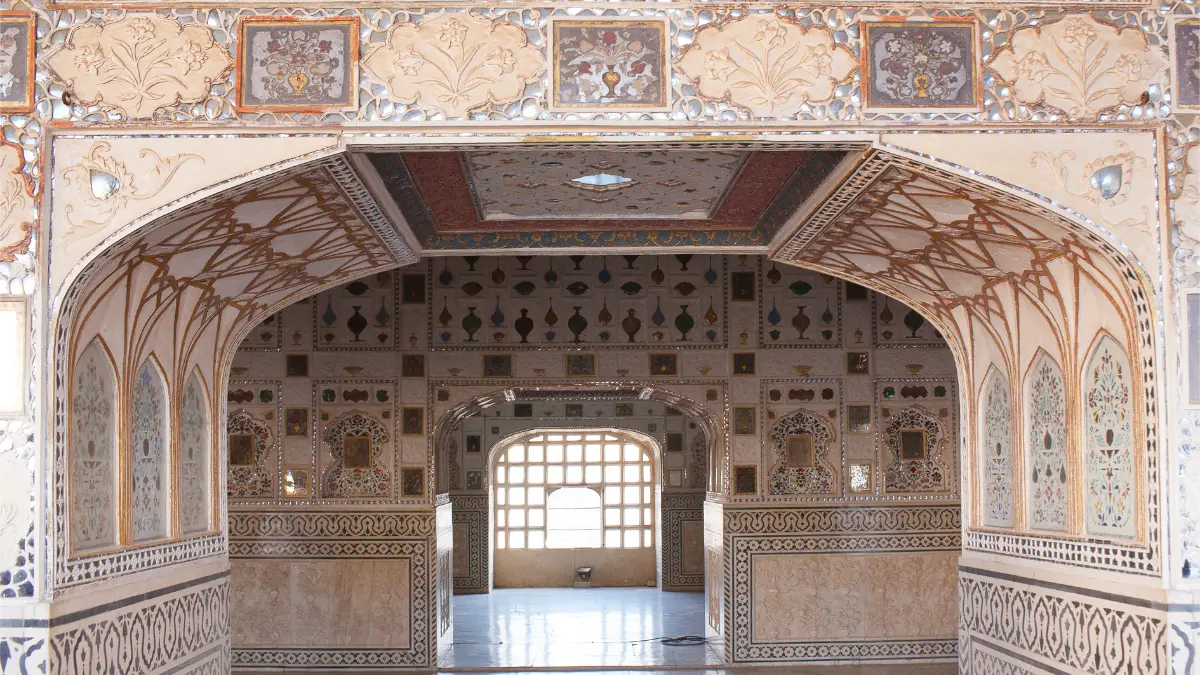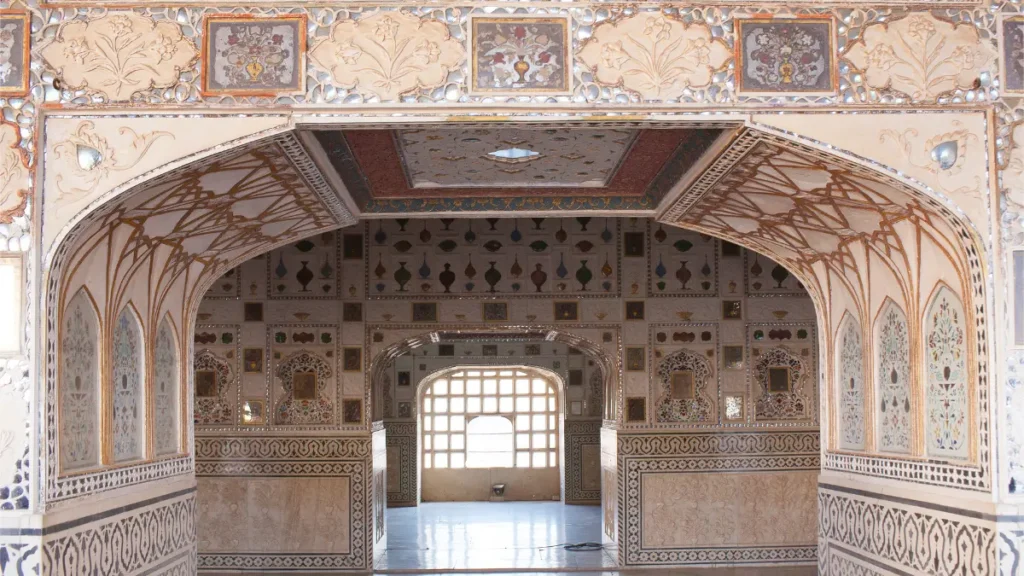 Sheesh Mahal, also known as the Palace of Mirrors, was formerly a part of Maharaja Ajit Singh's private residence. A sophisticated and seductive collection of mirror and glass artwork fills the space. Its hardwood ceiling also features a European glass chandelier dangling from it.
Jhanki Mahal: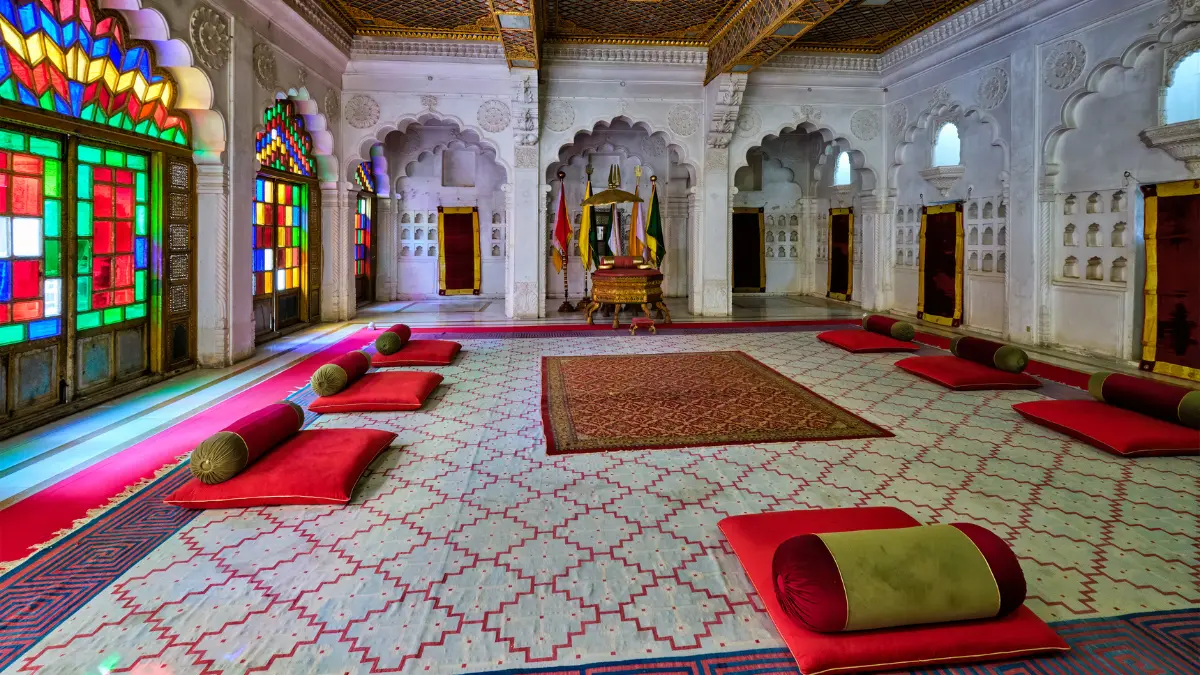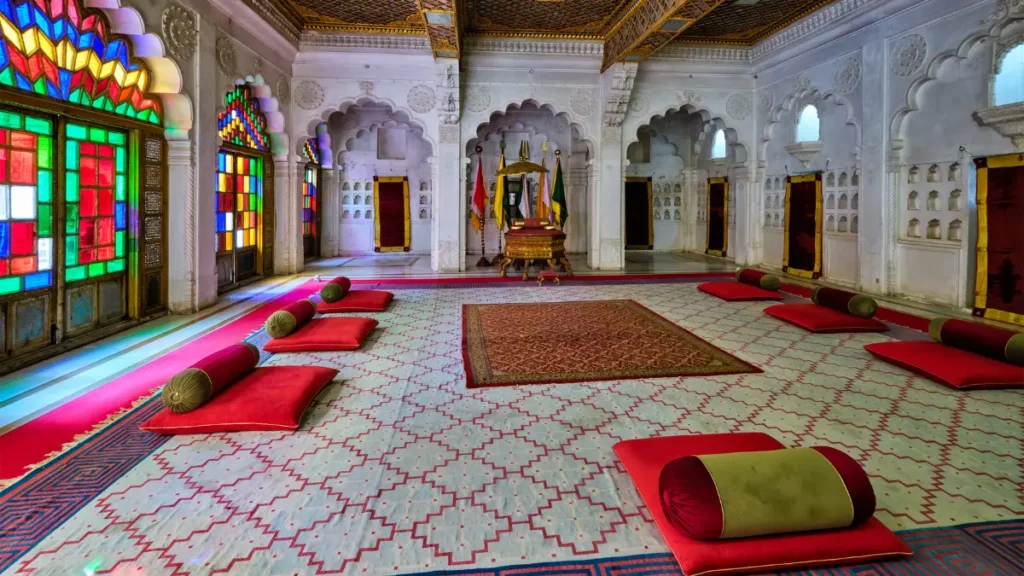 Lattice windows give Jhanki Mahalt its distinctive look. Previously, it served as the queens' and princesses' apartments in Jodhpur. It was built throughout Maharaja Takhat Singh's reign. Jhanki translates as a glance. The women could see what was happening in the courtyard below thanks to the tiny windows that resembled mesh.
Phool Mahal: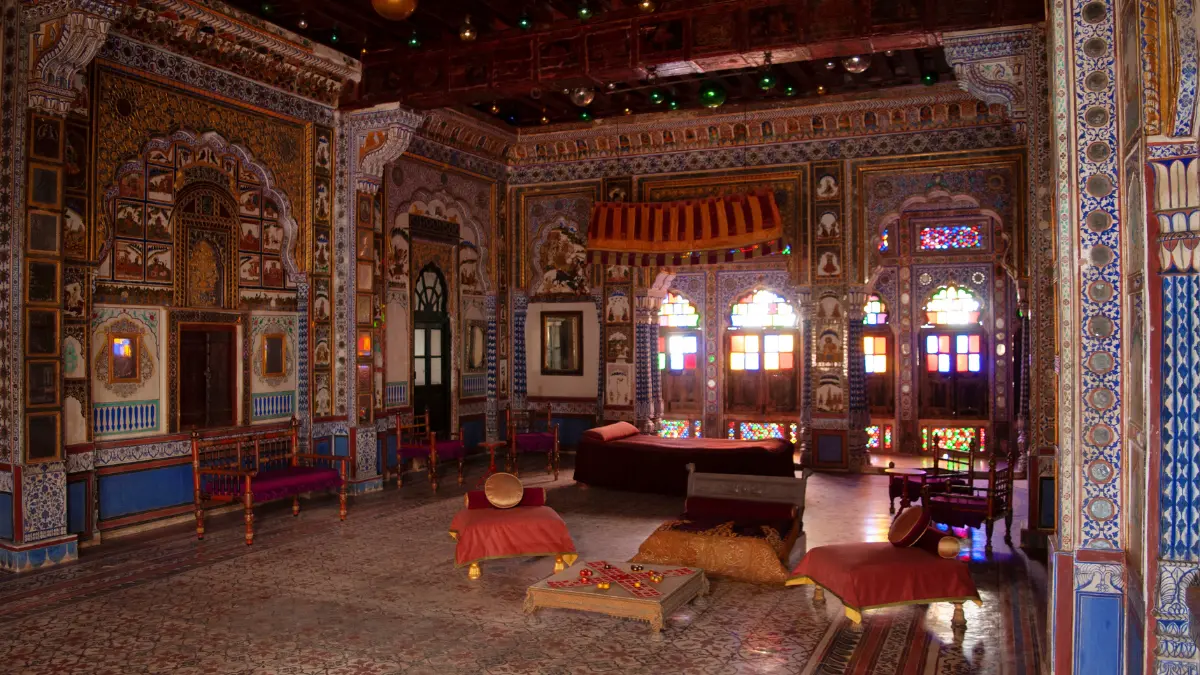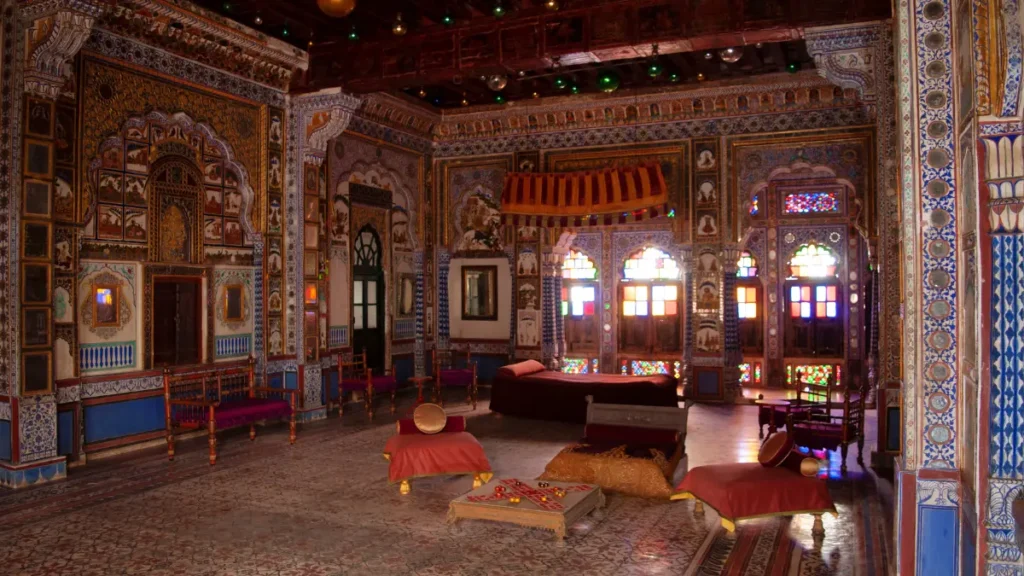 The Phool Mahal, also known as the Palace of Flowers, is a colourful, lively space. Maharaja Abhay Singh constructed the space to amuse his exclusive audience. Thanks to the carpeted floors, sparkling ceilings, and glasswork windows, the area has a regal glow.
Moti Mahal: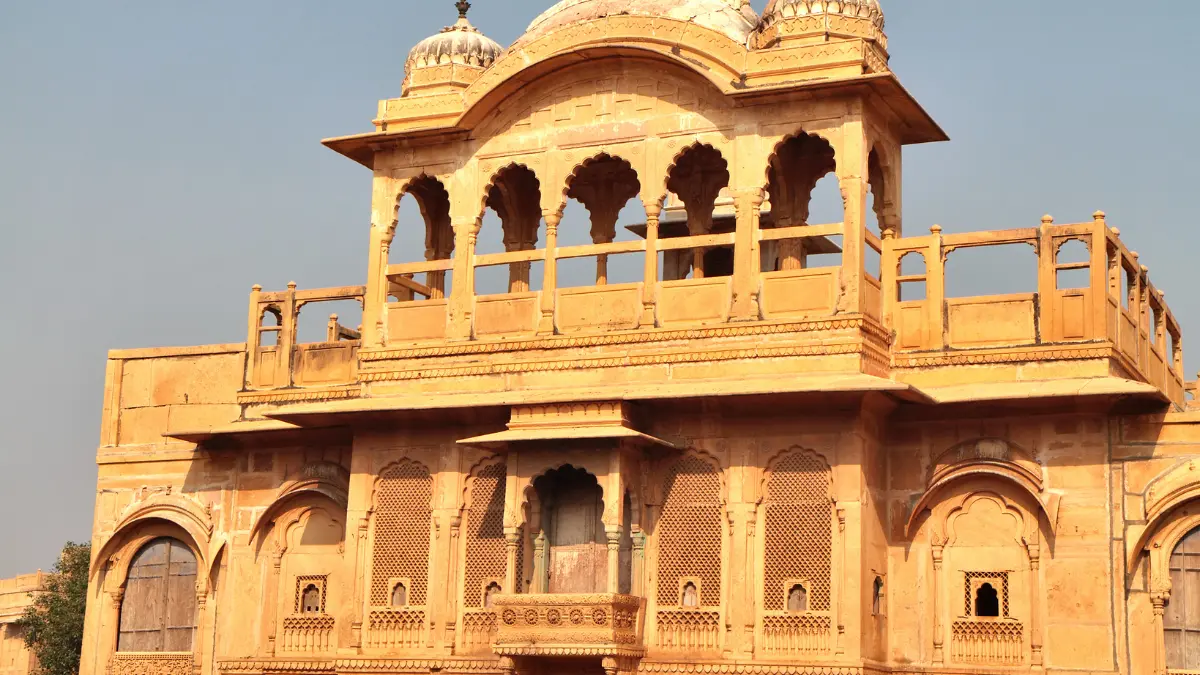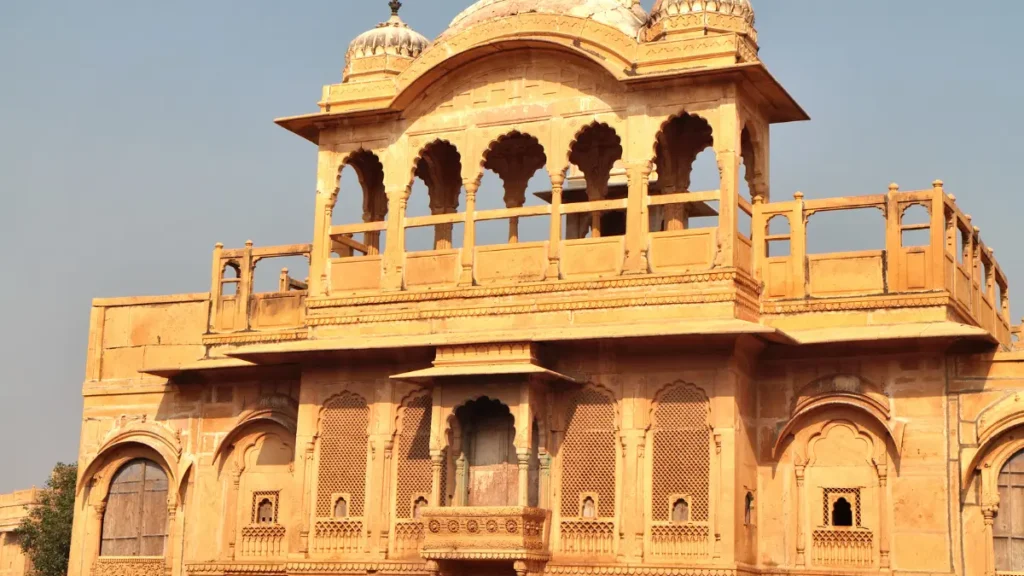 The Palace of Pearls is a stunning room highlighting the pearls' lustre. The queens would observe the court proceedings from a hidden seat.
Dipak Mahal: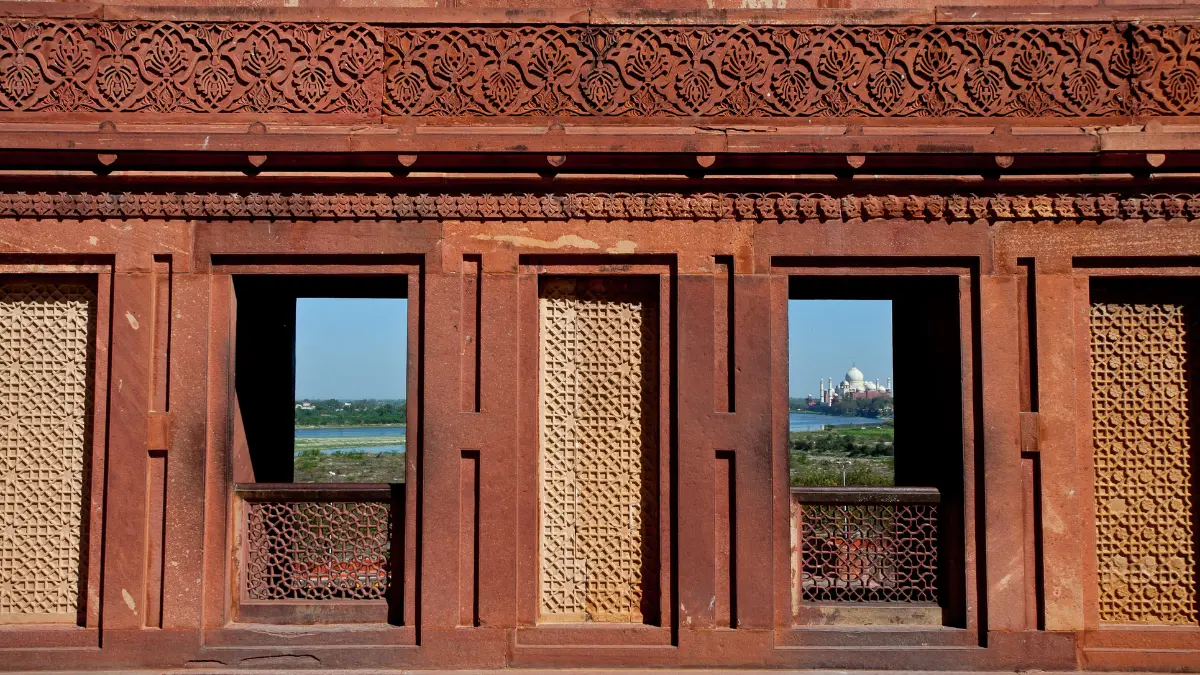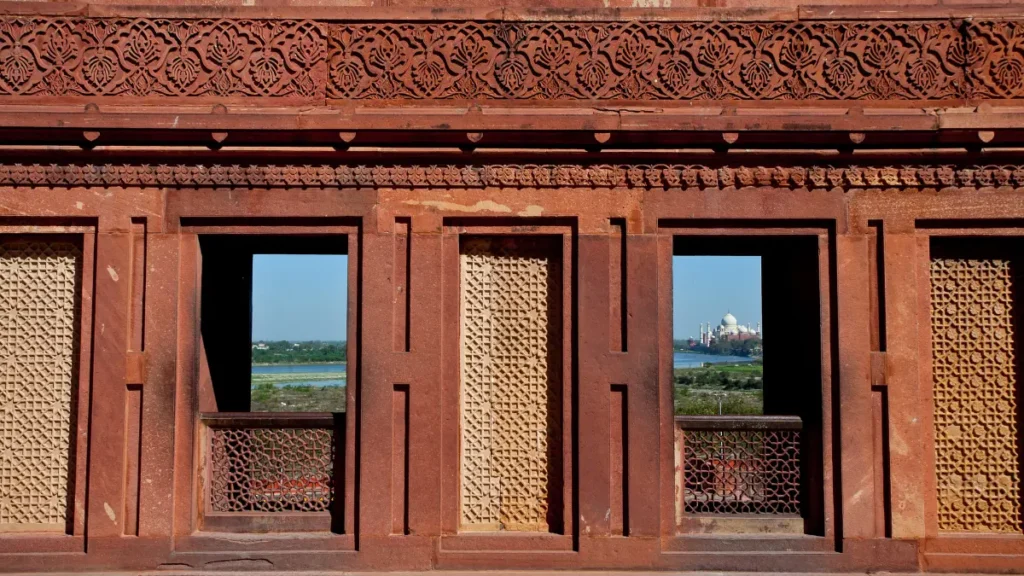 The Fort's former administrative hub was Dipak Mahal. The Diwans and other representatives used it to supervise administrative concerns. Maharaja Ajit Singh constructed it, and Maharaja Takhat Singh subsequently restored it.
Takhat Vilas: Maharaja Takhat Singh's former bedroom is known as Takhat Vilas. He was a major supporter of the arts, so the room is covered from floor to ceiling in diversely themed paintings. Even the carpet on the floor is coloured.
Sardar Vilas: Sardar Vilas is a stunning royal chamber with an ornate woodwork exhibit. The room features lovely woodwork that has been gold-plated, as well as wooden doors and windows. These woodwork arts were also highly embellished with ivory, lacquer, and paint.
Howdah Gallery: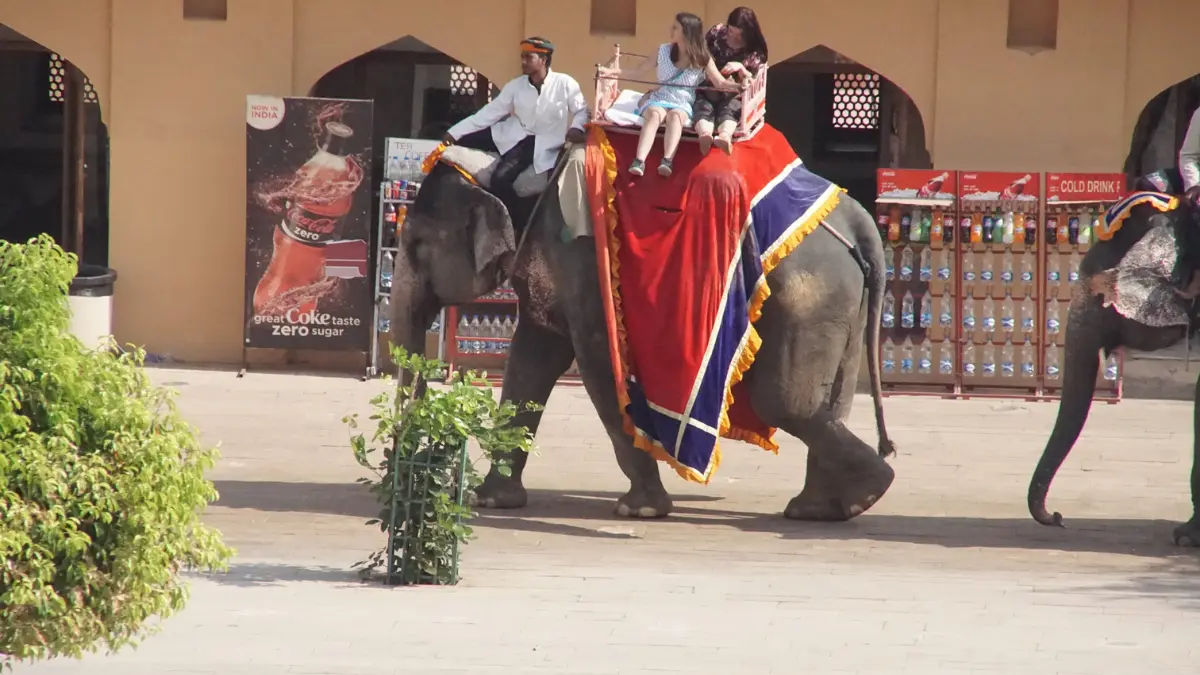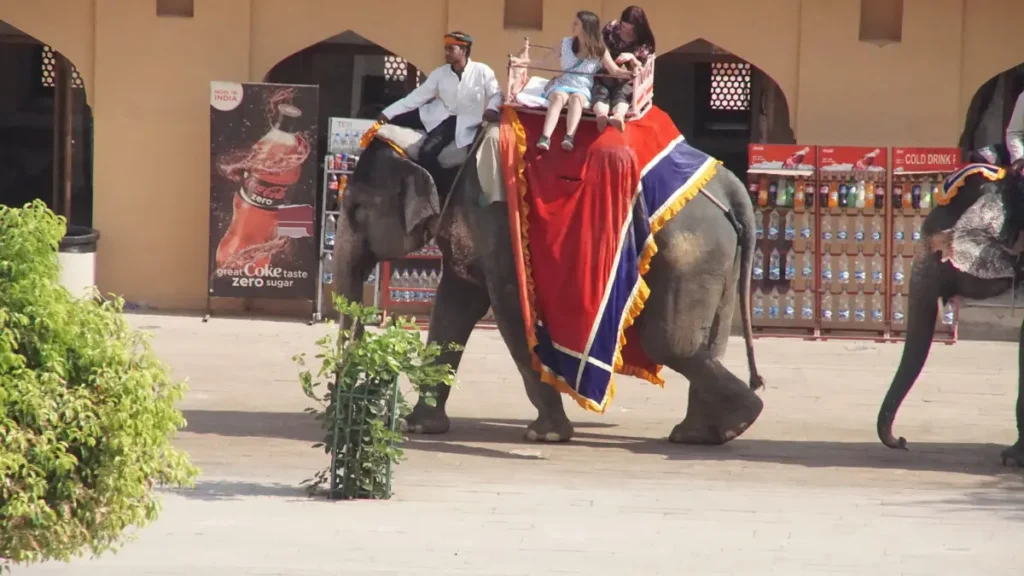 Elephant chairs may be seen in the superb collection at Howdah Gallery. There are several places there of historical and cultural value. Shahjahan's howdah is the most valuable. The emperor gave it to Maharaja Jaswant Singh as a sign of respect.
Textile Gallery: The finest royal tents and furnishings are in the Mehrangarh Fort Museum's Textile Gallery. Numerous vibrant carpets, elaborate embroidery, and velvets are present. Several works of art on fabric add magnificence to the royal homes and camps.
Palanquin Gallery: Palanquins of various objects are fashioned at the Palanquin (or Palki) Gallery. The royal family used some of the best sofas and palkis displayed there. These were crafted from wood or metal and embellished with gems, gold, and ivory. They were also covered in lovely clothes.
Daulat Khana Gallery: One of the greatest collections of works of art from the Mughals and Rajputs may be seen at Daulat Khana Gallery. The collection includes lovely paintings, fabrics, and decorative arts medley. It also includes manuscripts, headwear, and arm displays. It has several exceptional art pieces, such as the sword of the Mughal emperor Akbar, woven tent screens, and embroidered tent hangings.
Arms Gallery: The military artefacts left behind by each king are shown at the Arms Gallery. It shows many rows of helmets, armour, swords, and other military accoutrements. This armoury includes expertly made and embellished leatherwork and metal things.
Things to Do at Mehrangarh Fort
See Folk Performances: You may take in traditional folk music and dance performances at the palace's gate. Here, puppet shows and other cultural events are regularly staged. It also hosts the Sacred Spirit Festival and the yearly Jodhpur Rajasthan International Folk Festival.
Souvenir Shopping: The museum store at Mehrangarh Fort sells unique items connected to Jodhpur's vibrant culture. You may buy jewels, clothing, fragrances, and other mementoes at the store. T-shirts, hats, and tote bags are among the royal souvenirs and items.
Ziplining: At the Mehrangarh Fort, Jodhpur Flying Fox provides zip-lining sports. It gives you breathtaking views of the palace, its step-well, battlements, lakes, Rao Jodha Eco-Park, and Jodhpur. The cost starts from INR 1600.
Dine Royally: In the gardens of Mehrangarh Fort Jodhpur, there is a regal restaurant called Chokelao Mahal Terrace. Additionally, it offers a good dining experience with a city perspective. Chokelao is the place to go if you want a quiet meal here. A few more eateries include Cafe Mehran, Palki Cafe, and Vaara Cafe.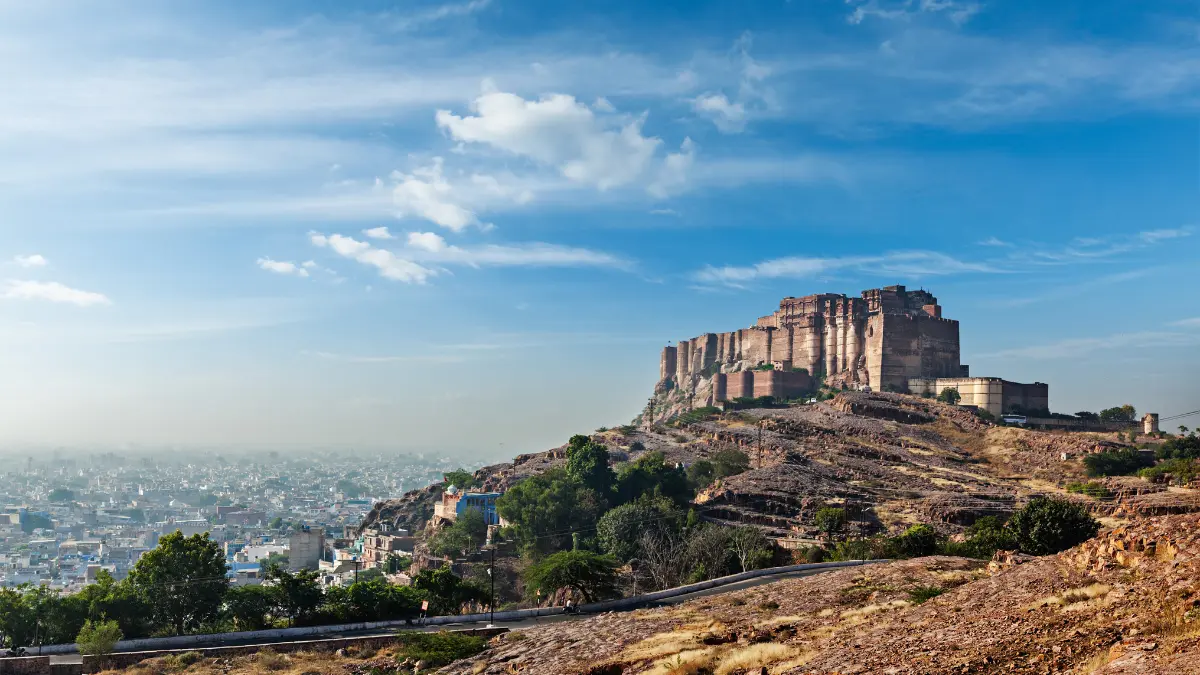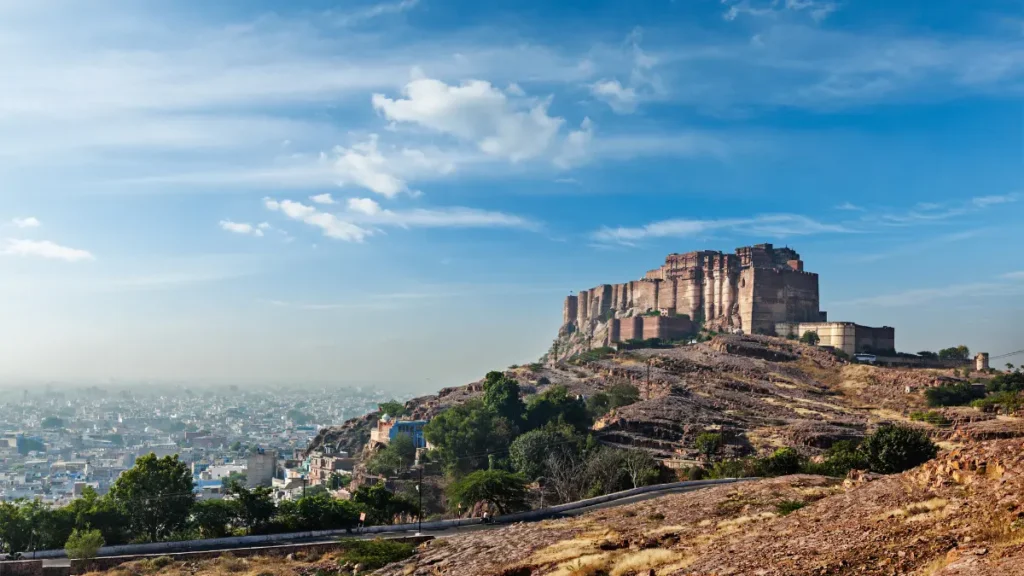 Mehrangarh Fort Timings
The palace is open daily from 09.00 A.M. to 05.00 P.M. for tourists.
| | |
| --- | --- |
| Tickets | Fees (INR) |
| General Entry | Free |
| Museum Entry – Indians | 100 |
| Museum Entry – Foreigners | 600 |
| Museum Entry – Senior Citizens and Indian Students | 50 |
| Museum Entry – Foreign Students | 400 |
| Chokelao Bagh | 30 |
| Photography Camera | 100 |
| Videography Camera | 200 |
| Elevator | 50 (each way) |
| Tour Escort | 120 |
| Guide | 300-600 |
| Audio Guide | 180 |
Mehrangarh Fort Entry Fees
Conclusion
Mehrangarh Fort is a beautiful palace with a rich Rajputana and Mughal history where you can engage in Jodhpur sightseeing and many other activities and festivals. Numerous Hollywood and Bollywood films, such as The Dark Knight Rises (2012), The Jungle Book (1994), and Awarapan (2007), were filmed in the Fort. So why not arrange a visit to this magnificent Fort? Whether you enjoy history, are a casual traveller, appreciate art, or are looking for adventure, you will be satisfied.