The serene and beautiful network of lagoons, lakes, rivers, and canals that stretches inland from Kerala's coast, from Kochi (Cochin) to Kollam (Quilon), in India, is known as the Kerala backwater. Alleppey (Alappuzha), halfway between Kochi and Kollam, is the primary entrance point. The enormous Vembanad Lake is in the centre of the Kerala backwater.
Locals have historically relied on the backwaters for transportation, agriculture, and fishing. The annual snake boat races along the Kerala backwater are popular attractions for residents and visitors. A trip along these rivers resembles a trip through another planet because of the lush, green surroundings, the variety of fauna, and the homes and communities that border the backwater. It is understandable why the Kerala backwater is one of the top tourist destinations.
Backwater refers to a section of a river where there is no flow or current. The Western Ghats, responsible for the backwaters' formation, send waves and shore currents forming low barrier islands across their river mouths. Kerala's geography is so remarkable that the state is nearly entirely covered with rivers that resemble a labyrinth.
The 1500 km of artificial and natural canals, 38 quiet rivers, and 5 large lakes that make up The Kerala backwater go from one end of the state to the other. Due to the interaction of freshwater from the rivers and seawater from the Arabian Sea, the backwaters have a unique ambience. Several undiscovered islands, villages, and cities are in the centre of the waterways.
Kerala Backwaters: Best Time to Visit
The best time to visit the Kerala backwater is between September and March when the weather is pleasant. There is no rain during that time as well.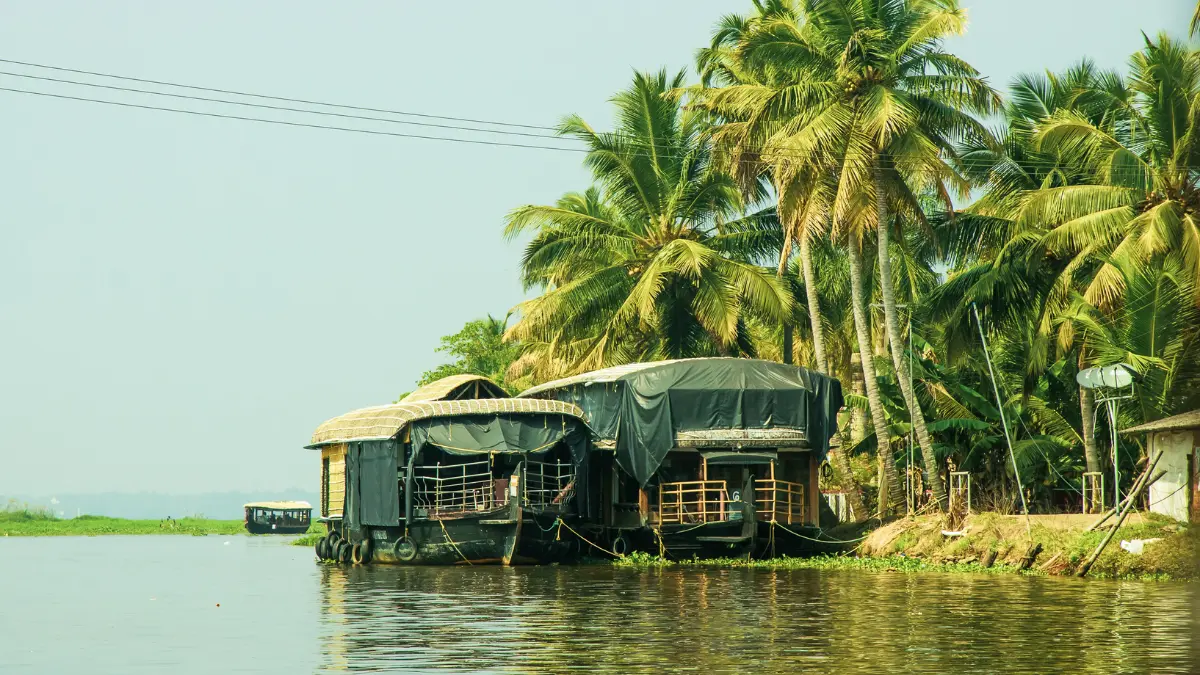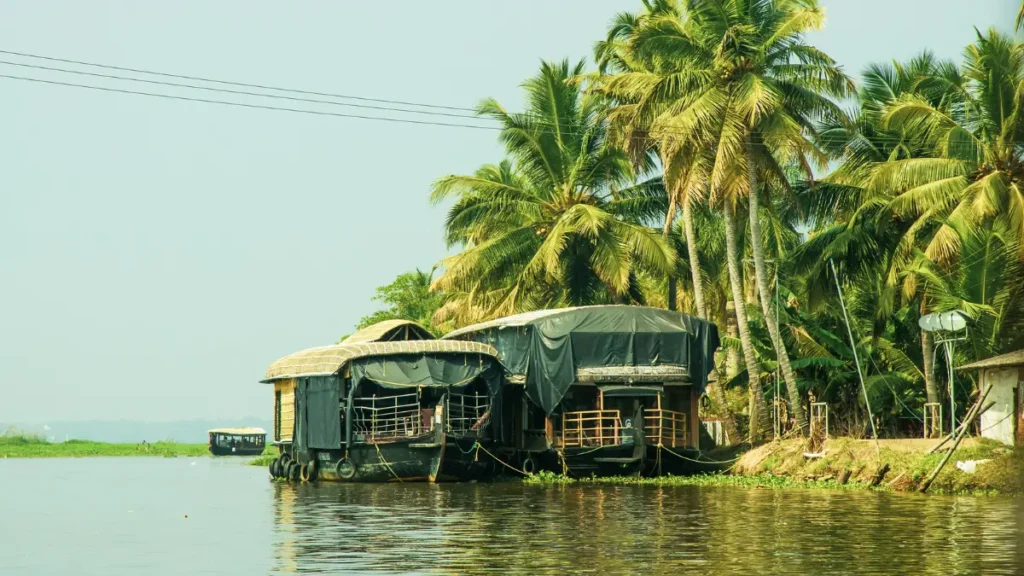 Largest Backwater in Kerala
The largest Kerala backwater is the Vembanad Lake, spreading along the cities of Kochi, Kumarakoram, and the Pathiramanal Island. Vembanad is also the longest lake in India.
Kerala Backwater Houseboat
World-class houseboats are found in the Kerala backwater, where locals, guests, and travellers long to explore the region's famed brackish lagoons. Kerala's houseboats provide opulent lodging with well-appointed bedrooms, living areas, terraces with views, and a taste of nature. You may engage in exhilarating outdoor pursuits like diving, swimming, and fishing while on your trip. A luxurious Kerala houseboat has amenities on par with a high-end hotel. A houseboat comes in various sizes and forms, and you may choose how many bedrooms, decks, open parlour areas, connected bathrooms, and other amenities you want. A guide, rowers, and skilled cook accompany the guests. Alleppey, Kumarakom, and Kollam have some of the nicest houseboats in Kerala.
Kerala Backwater Places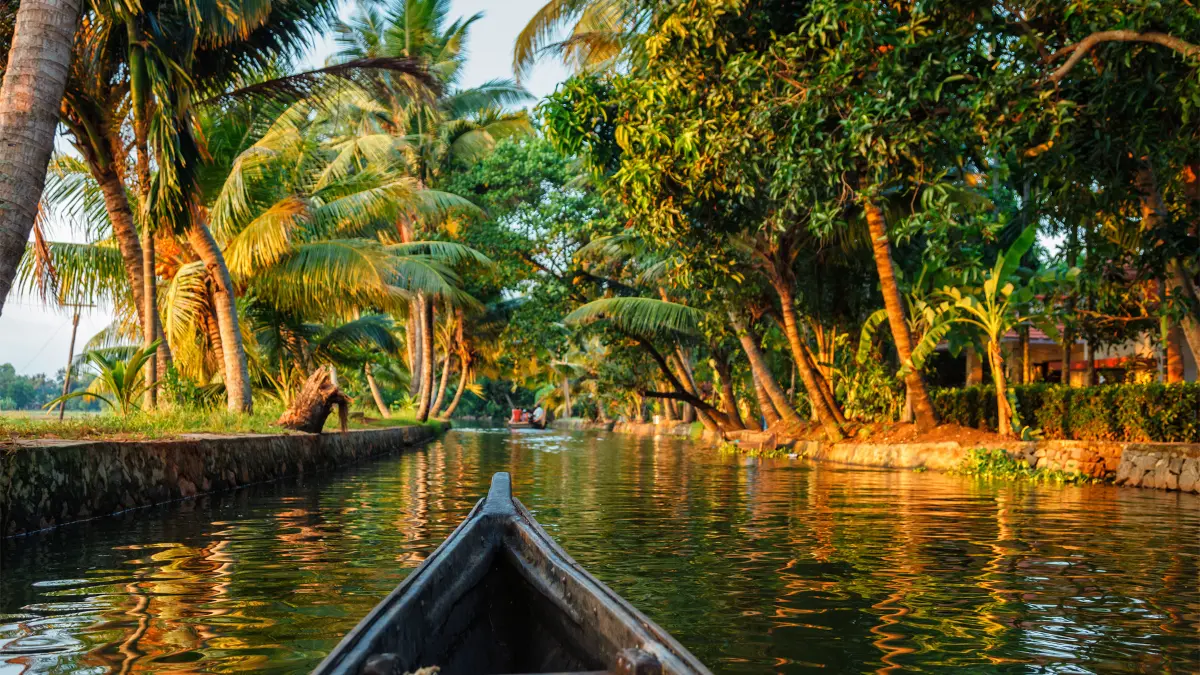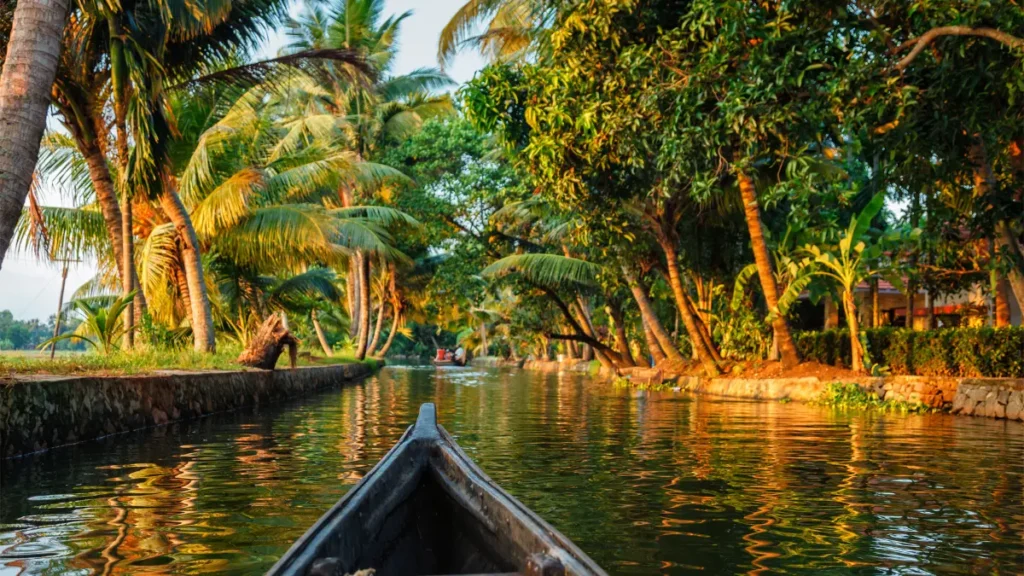 1. Alaphuzza
Alleppey, also known as Alappuzha, is home to one of Kerala's most well-known canal networks and is a top pick for Kerala backwater travel. The Alleppey Backwaters stretch is 62 kilometres south of Kochi and is surrounded by lovely islands, paddy fields, and lush foliage. Since it offers a charming setting for couples, Alleppey Backwaters provide the perfect romantic honeymoon location for individuals from all over the country.
2. Kumarakoram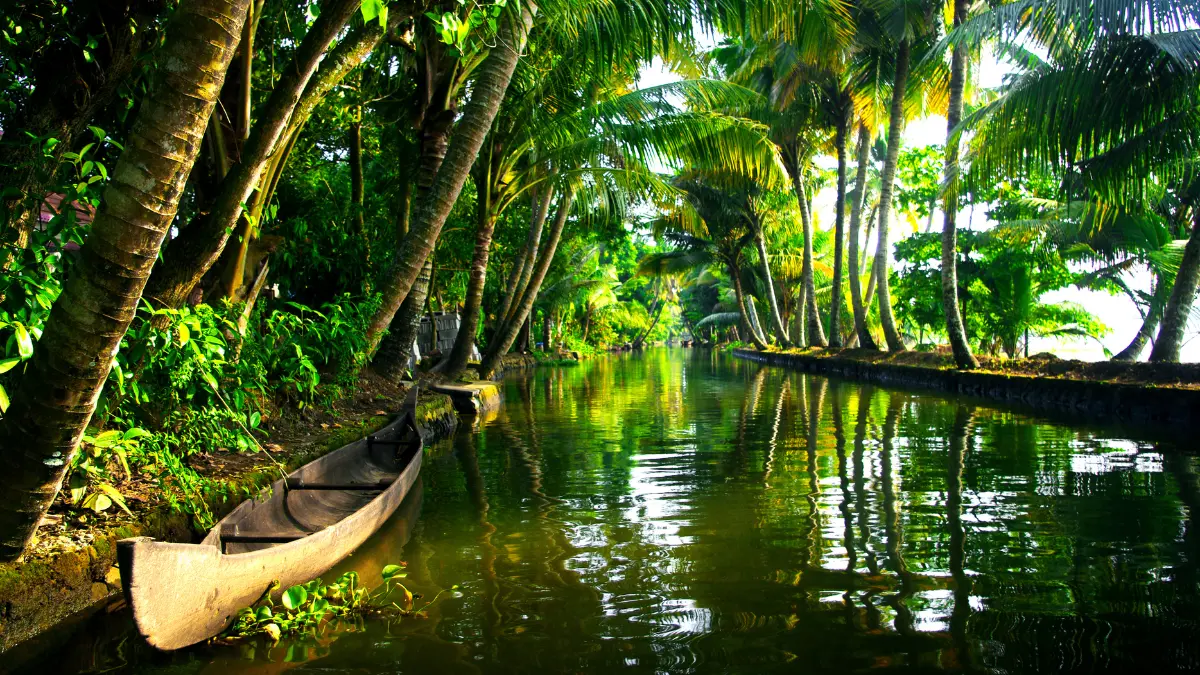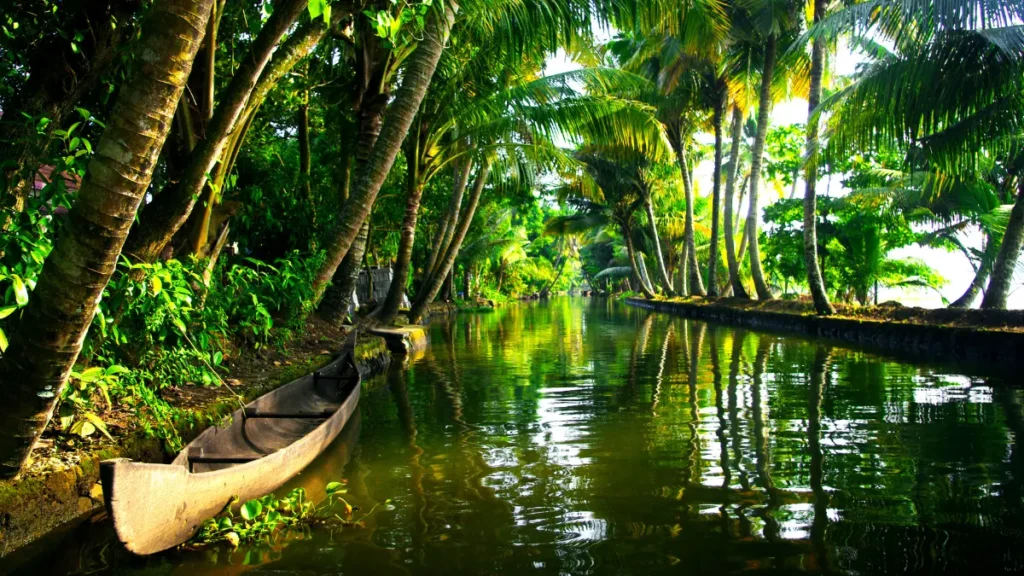 A group of islands in the Kerala backwater provides consolation to those in need, and one such of them is Kumarakom Backwaters. Vembanad Lake, Kerala's largest freshwater lake, is a lovely retreat. Observing birds like kingfishers, darters, and turns in the beautiful Kerala backwater is a joy. A romantic candlelight meal may be had after a calm village stroll in which the sun sets in the background.
3. Kuttanad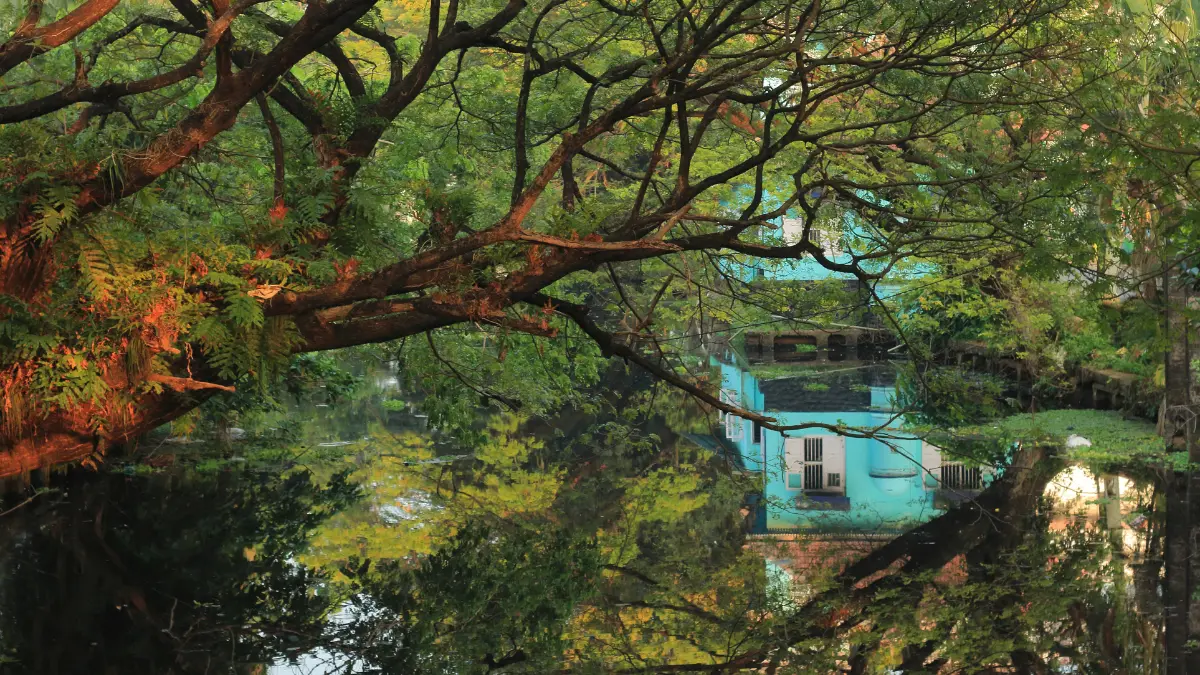 Kuttanad is referred to as Kerala's "rice bowl." This backwater's distinction as a place between land and water makes it special. Indescribable is the vista of the verdant paddy field. Additionally, it has included a local agricultural engineering method. Enjoy delicious, real seafood and the unique local culture. This location, which is in the centre of the Allepey area, is well-known for the boat races that take place here in September in honour of the state festival, Onam.
4. Ashtamudi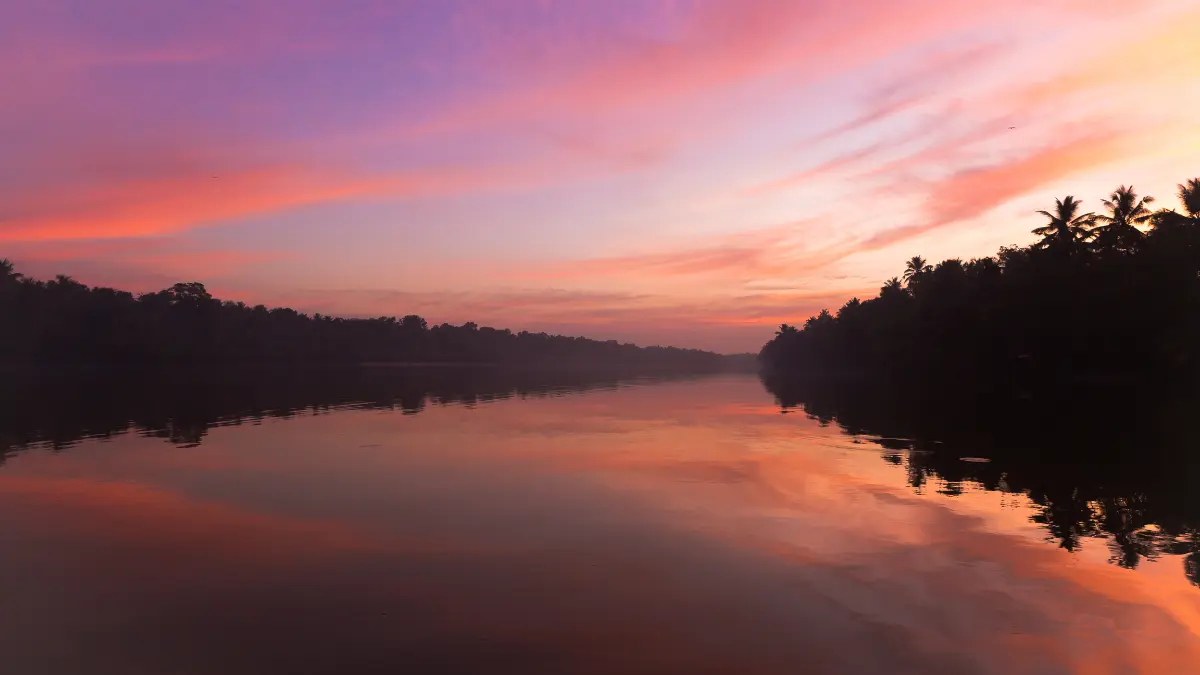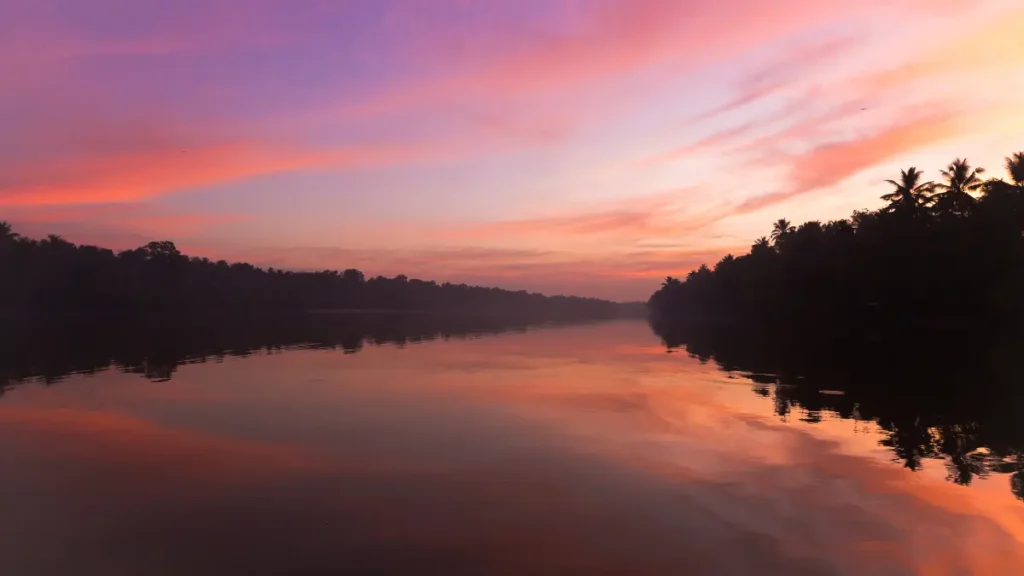 The Kollam backwater, known as Quilon, was a significant commerce hub for the Portuguese, Arabians, Greeks, Romans, and Chinese in exporting sandalwood, spices, coir, and ivory. It is the entrance to a small number of additional Kerala backwater places. This backwater, considered the longest in Kerala, is worth exploring for its scenic beauty and boating opportunities. Its name comes from the eight canals that make up the Ashtamudi Backwaters. The largest lake in Kerala, Ashtamudi Lake, is 16 km long and is renowned for serving as a gateway to the Kerala backwater. Additionally, it is Kerala's largest wetland environment.
5. Trivandrum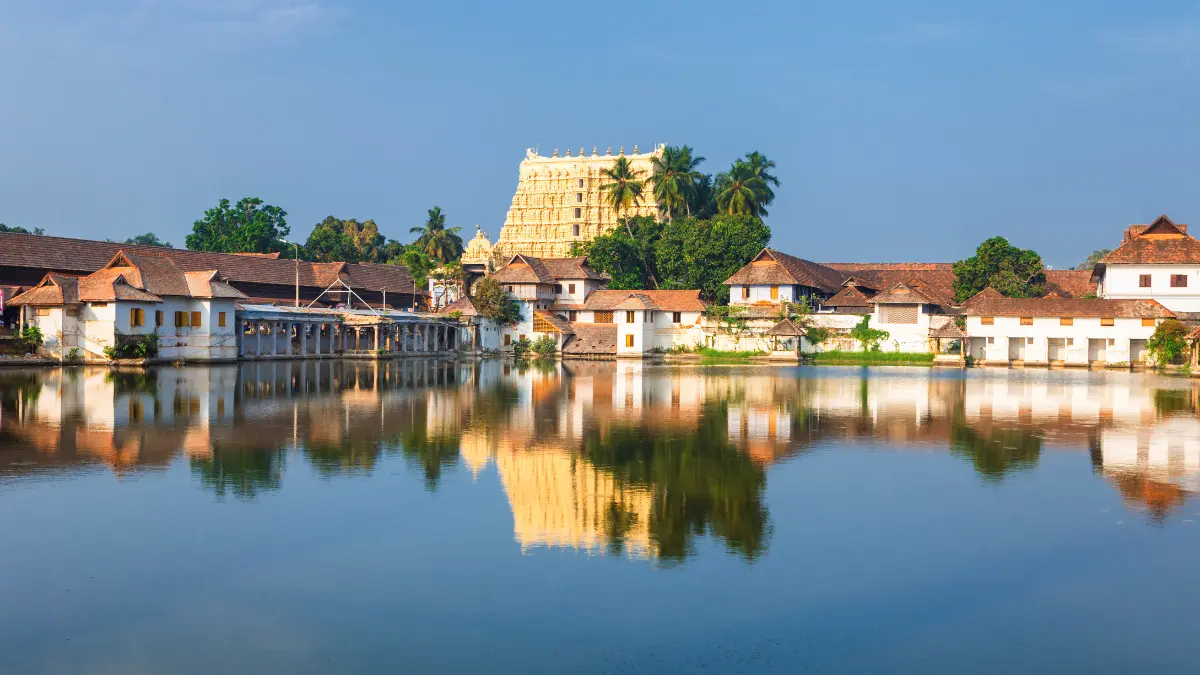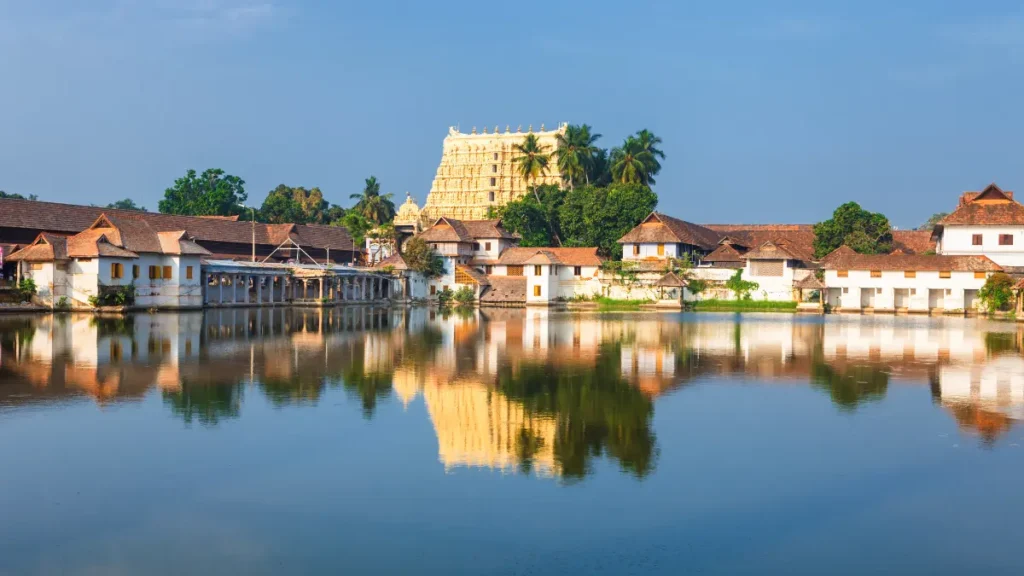 These backwaters are relatively near to the stunning Thiruvallam, Velli, and Kovalam, which the Arabian Sea borders to the west and the unspoiled Western Ghats to the east. There are various locations on Poovar's streets where you may haggle and reserve houseboats. Don't forget to see the peaceful Pieta church, Lighthouse Beach, and Neyar River estuary. The Thiruvallam backwaters are around 6 km from Trivandrum, Kerala's capital. The famous Sree Parasurama Temple in Thiruvallam is a significant religious site. The park at Thiruvallam near Akkulam Lake is regarded as Kerala's biggest and is beloved by all visitors.
6. Kozhikode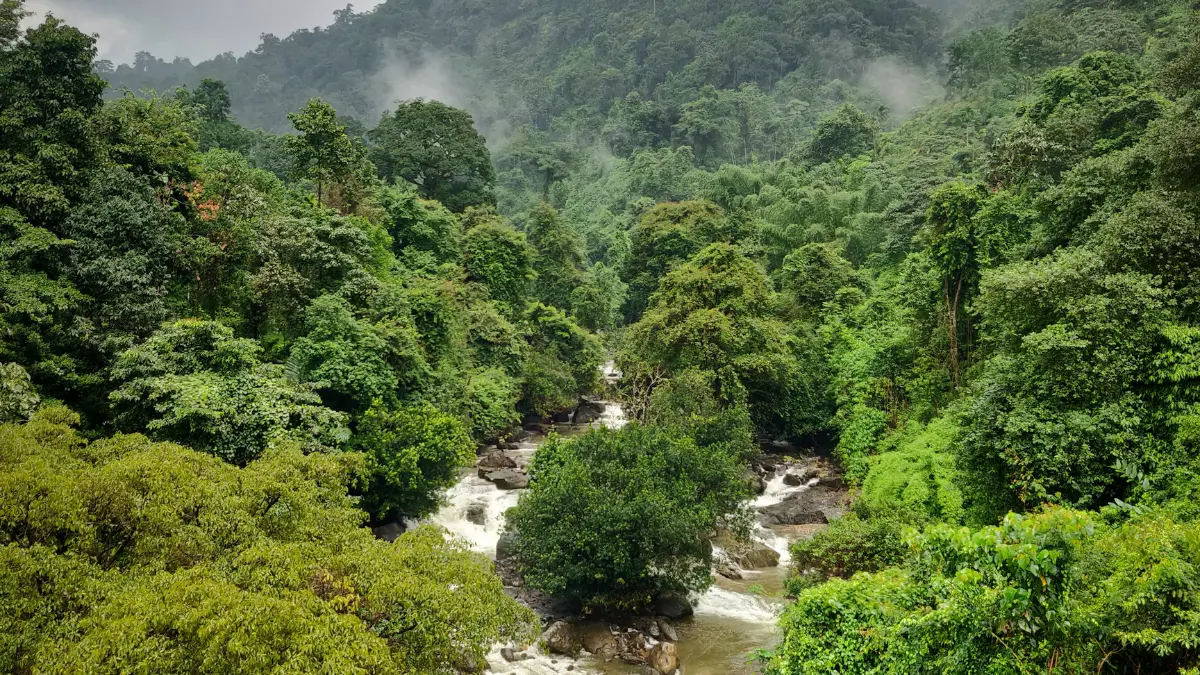 The backstreets of Calicut were a crucial part of running a big British commercial operation. This district, which is in North Kerala, is very important historically. The Zamorins' hegemonic dominance at Calicut was where they initially built their influence through commerce with Arabia. Vasco Da Gama landed in India in this huge region of Malabar, which was also an intriguing location. The pleasure of sailing along the Rivers Kallai and Canoli is thrilling. Explore the area, especially by bicycle, and cross off Kappad Beach, Payyoli Beach, and Dolphin Point from your must-see attractions.
7. Cochin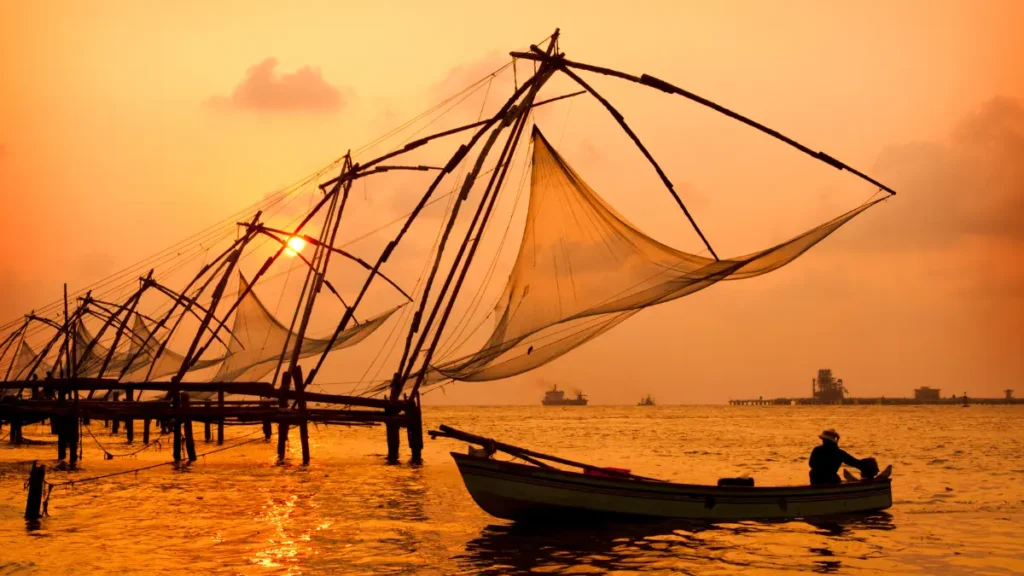 The backwaters of Kochi provide a special opportunity to take in the city's stunning skyline and waterways while avoiding the concrete jungle. You can go on a boat journey for a few hours, stopping briefly to check out the nearby sights. The other significant Kerala backwater places may also be reached through it. You must include Fort Kochi, the magnificent Chinese fishing nets, the Jewish Synagogue, St. Francis Church, and other attractions on your boating trip agenda.
8. Valiyaparamba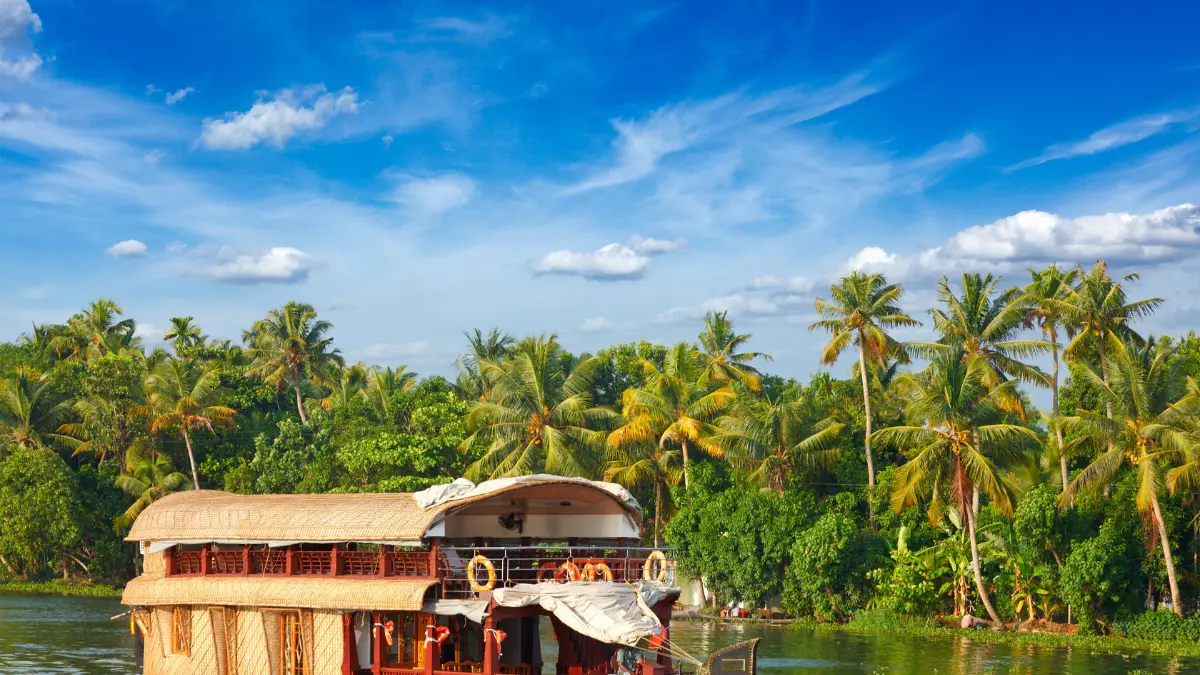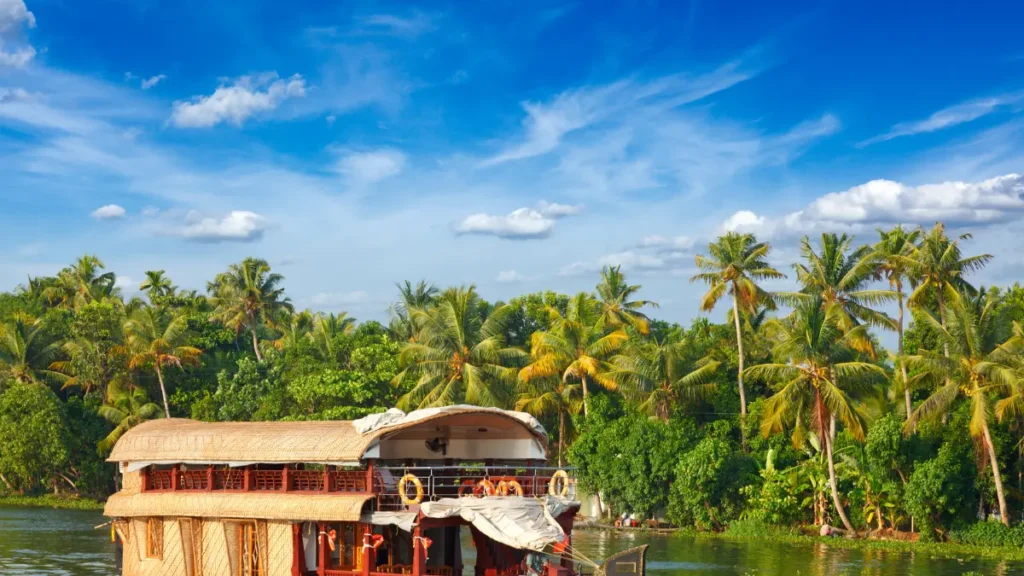 The Valiyaparamba backwaters are the most alluring and vibrant of Kerala backwater places, and they are situated in Kasaragod, the state's most northern district. A small island and four rivers have formed Valiyaparamba, only 30 km from Bakel. Ferry trips and visits to the Bekal Fort are available here. The beaches of Pallikere and Kappil are ideal getaway locations for weekend refreshments. The Mangrove Trail of Malabar incorporates trekking, bird viewing, and boating and is open to adventure seekers.
9. Kavvayi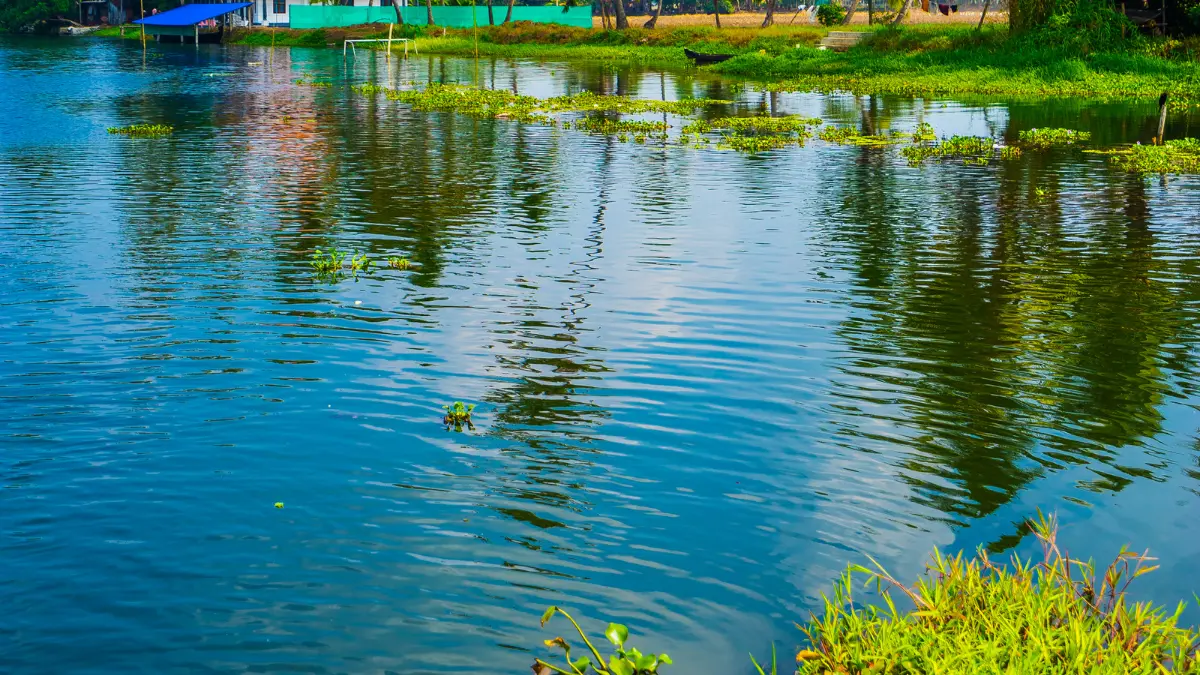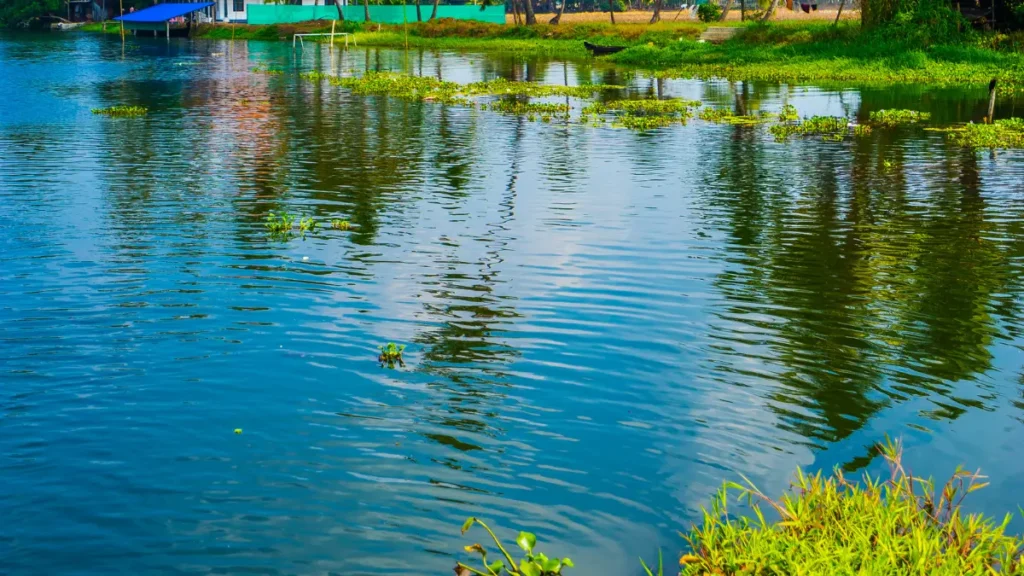 The largest Kerala backwater system is the Kavvayi Backwaters in Payyanur. Beautiful houseboats may be found nearby, allowing you to board with your loved ones and explore the incredibly diverse landscape. Attend the theyyams and temple festivals, common in Payyanur, if you want to learn more about the local culture. You may also go to the Edayilakadu Island, where there is a grove where holy snakes are worshipped, a practice unique to Kerala.
10. Padanna
The most tranquil Kerala backwater, Padanna Backwater, is where visitors may visit the Padanna hamlet in the state's northernmost district. The centre of oyster harvesting, which also happens to be a dominating occupation in this pioneering theme village in Kerala, is located there. Tourists may participate in mussel farming, a highlight of the area, and enjoy the food made with the locally collected mussels and the backwaters on houseboats. It would be best to go to Kareem's Forest, an artificial forest covering 32 acres and home to several plants, including cashew, coconut, and areca nut farms. Visitors to the Padanna Backwaters are also strongly encouraged to take the moonlit houseboat tours.
Kerala Backwater Resorts
1. Lake Canopy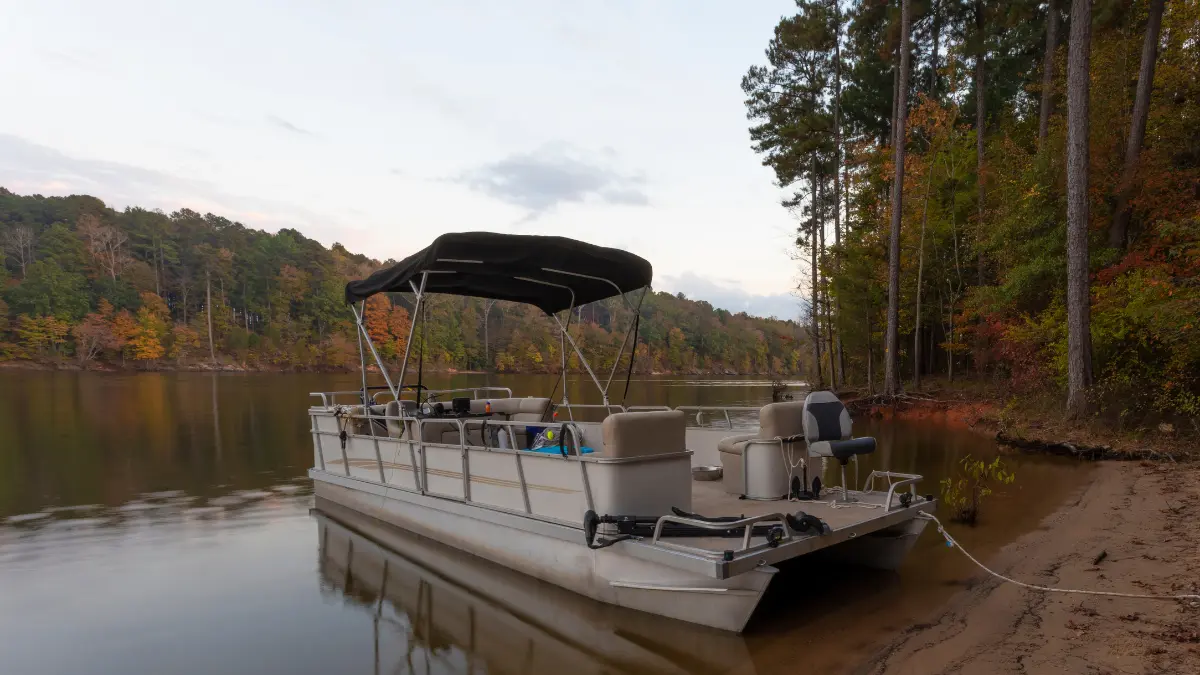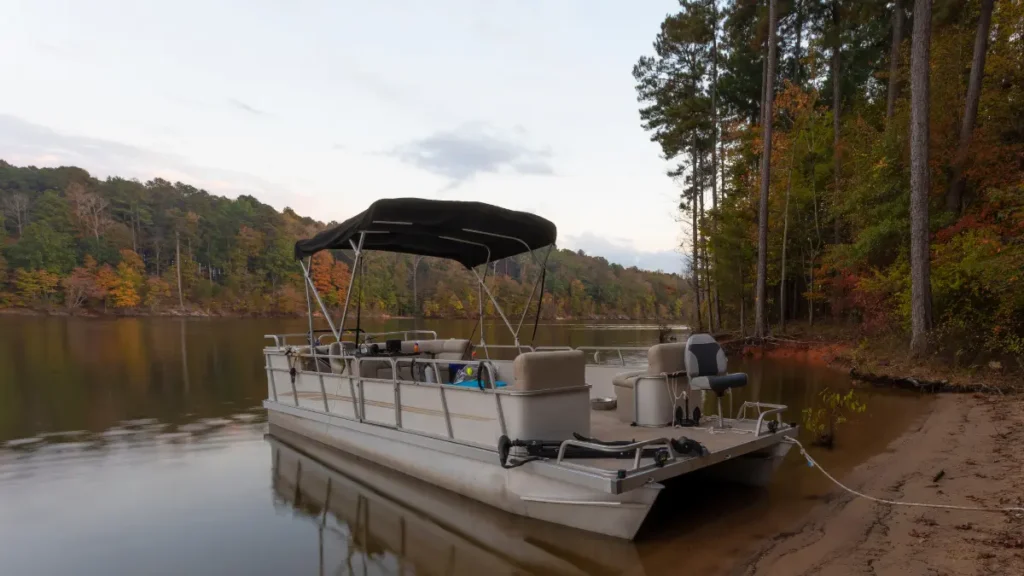 One of the best Kerala backwater resorts, Lake Canopy Resort is a well-kept resort with a wonderful view of the Alleppey backwaters. The resort includes 28 rooms and cottages and is a great spot for families and couples. There are 5 cottages with Jacuzzis and accommodations with lake views are strongly suggested for the fantastic backwater view. Additionally, the resort offers free evening refreshments and tea. In a recreation facility with a distinctive form, visitors may also make use of paddle boats and bicycle rides in addition to indoor activities.
2. Kumarakoram Lake Resort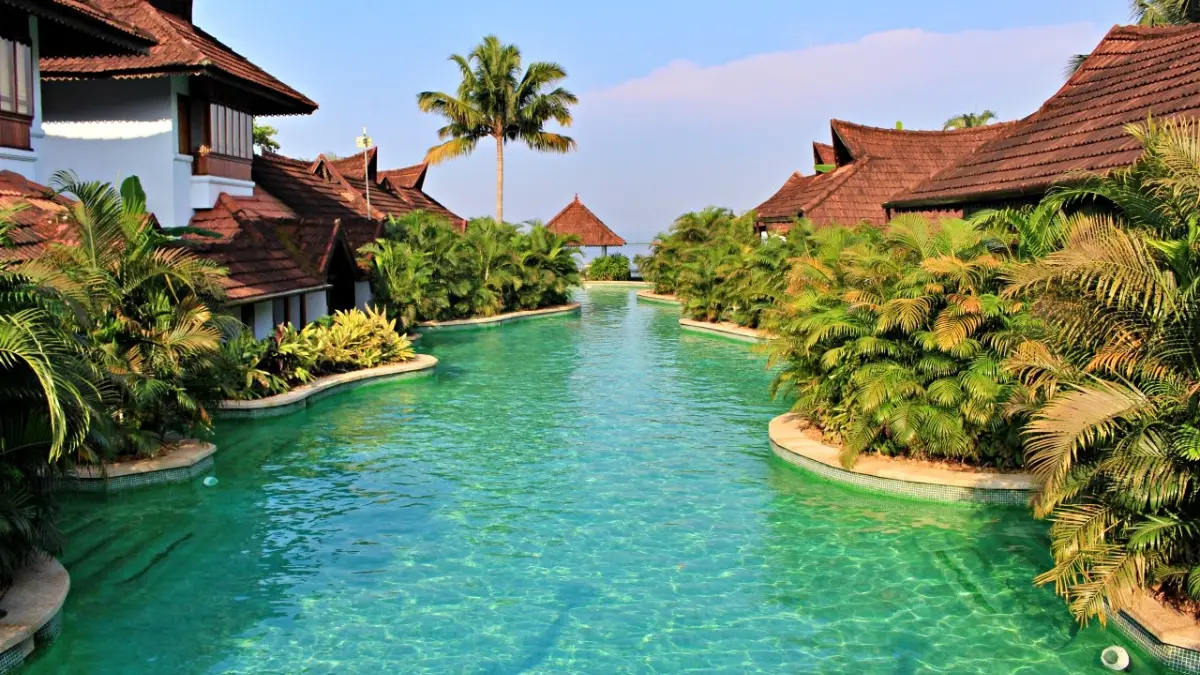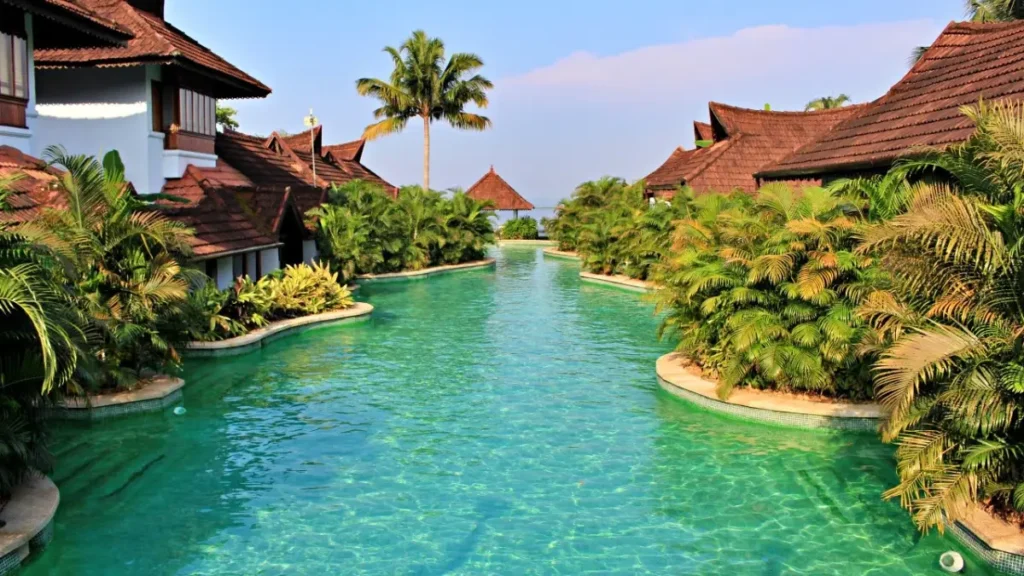 The Kumarakom Lake Resort has won the "World Travel Award" around four times and is recognised as one of Kerala's historic hotels. The resort occupies 25 acres of the whole property and is tucked away on the shores of Lake Vembanad.
The hotel has a variety of accommodations, including Presidential Suites, Heritage Villas with Private Pools, Meandering Pool Villas, Luxury Pavilion Rooms, and Houseboats. In addition, the hotel's restaurant offers traditional dishes from North India, China, the continental region, Mughalai, and other cultures. Due to its superior services, Kumarakom Lake Resort is likewise the top pick for all tourists.
3. Punnamada Backwater Resort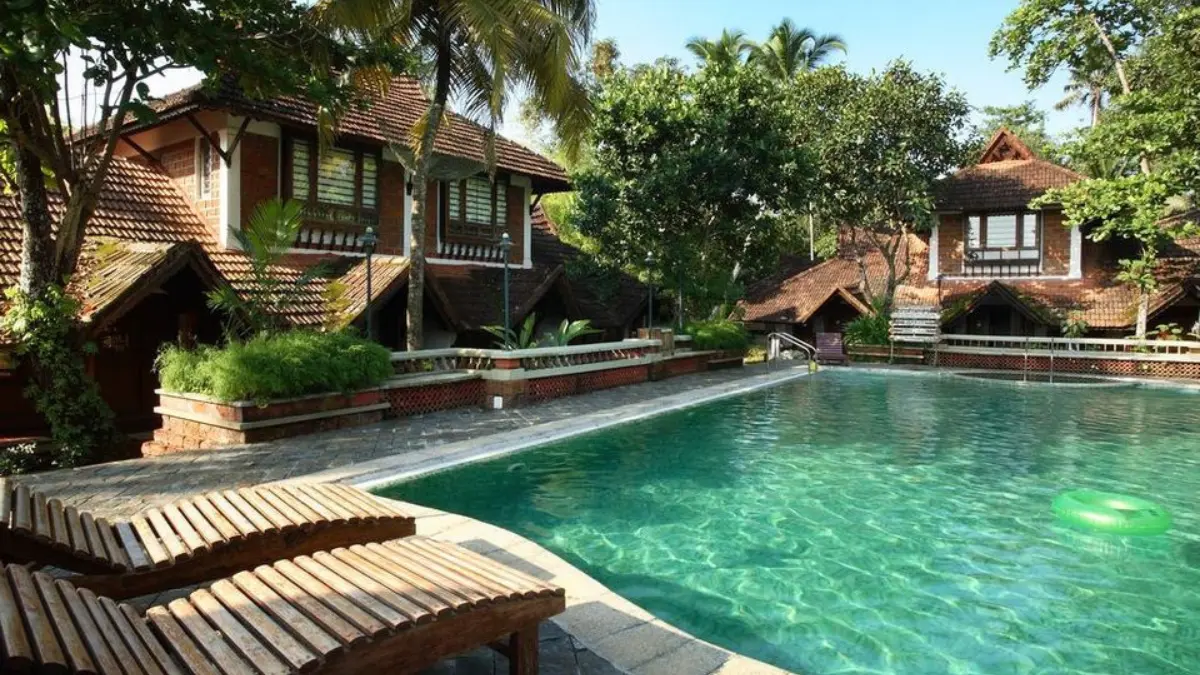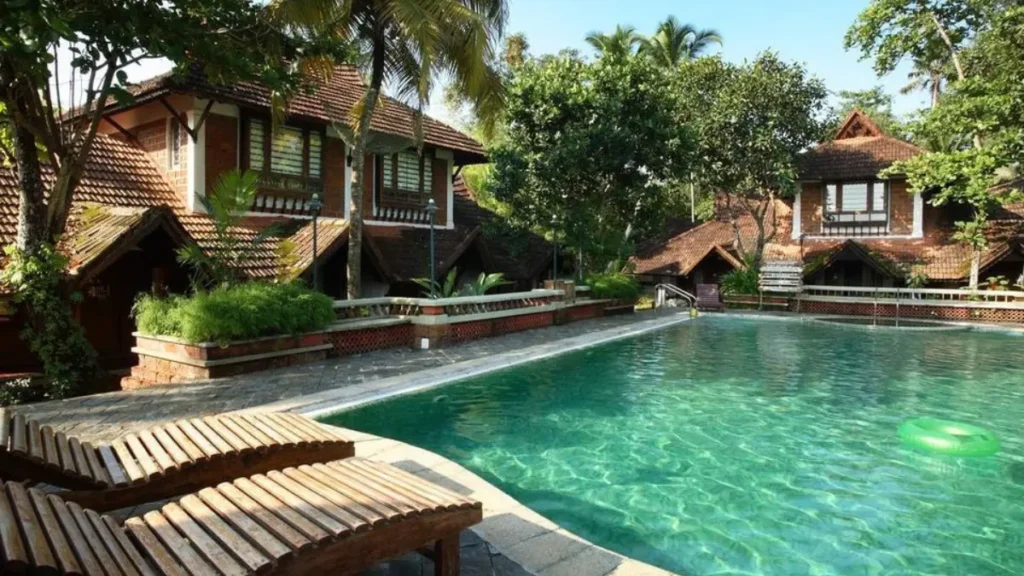 The Punnamada Backwater Resort, which overlooks Vembanad Lake's backwaters, provides a state-of-the-art vacation experience with its alluring beauty, refreshing calm, lovely décor, and opulent villas. It is one of the upscale Kerala backwater resorts and provides an extraordinary vacation.
The Punnamada Backwater Resort offers a posh range of lodging options, from a Duplex Villa to a Lake View Villa, all outfitted with top-notch facilities. The resort is well known for providing guests with experiences from another planet.
4. Deshadan Backwater Resort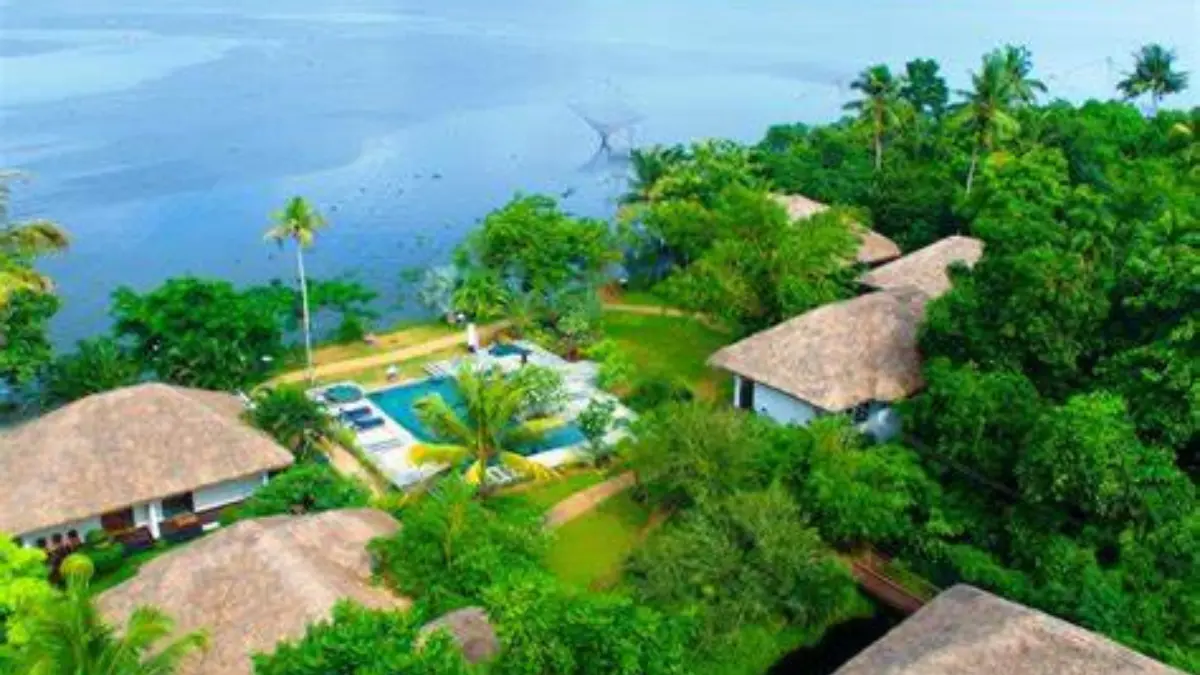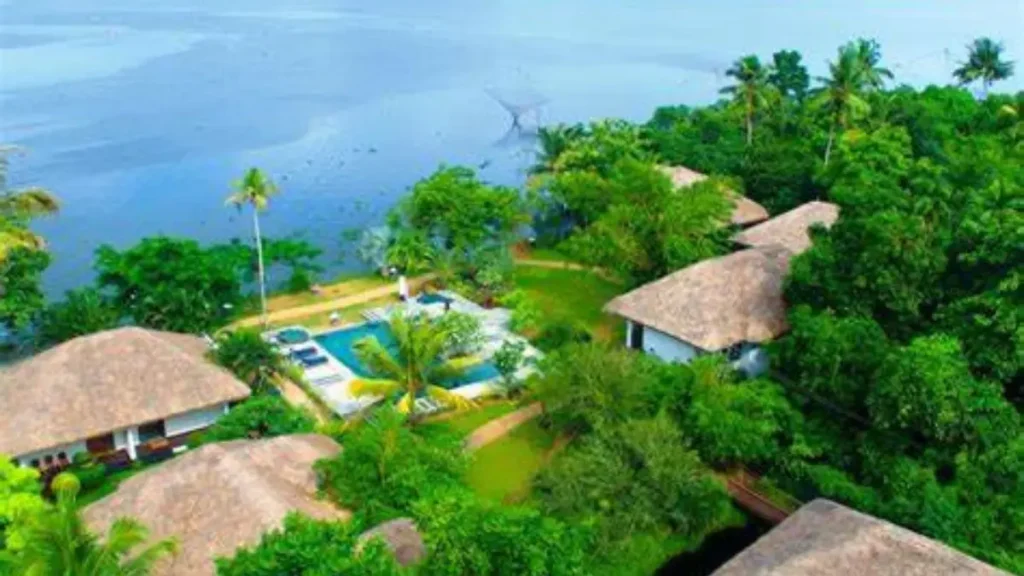 One of the luxury Kerala backwater resorts, Deshadan, is well known for its unmatched combination of traditionalism and modern conveniences, as well as its natural charm and state-of-the-art amenities. This stylish 4-star hotel includes 22 opulent rooms, a cruising area, and top-notch dining options.
The Deshadan Backwater Resort, which encompasses 1.5 acres of beautiful grounds and is located on the edge of Vembanad Lake, provides the greatest sunrise view. This resort is designed for an unforgettable staycation with complimentary internet, parking, an indoor pool, and a spa.
5. Lemon Tree Vembanad Lake Resort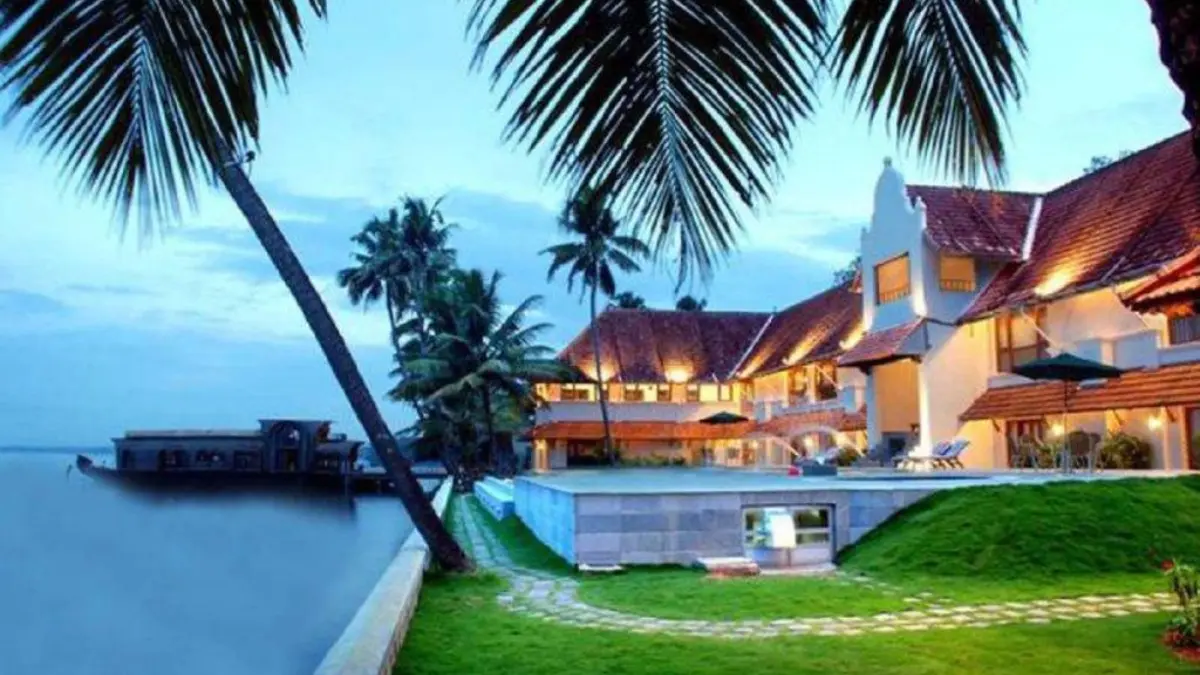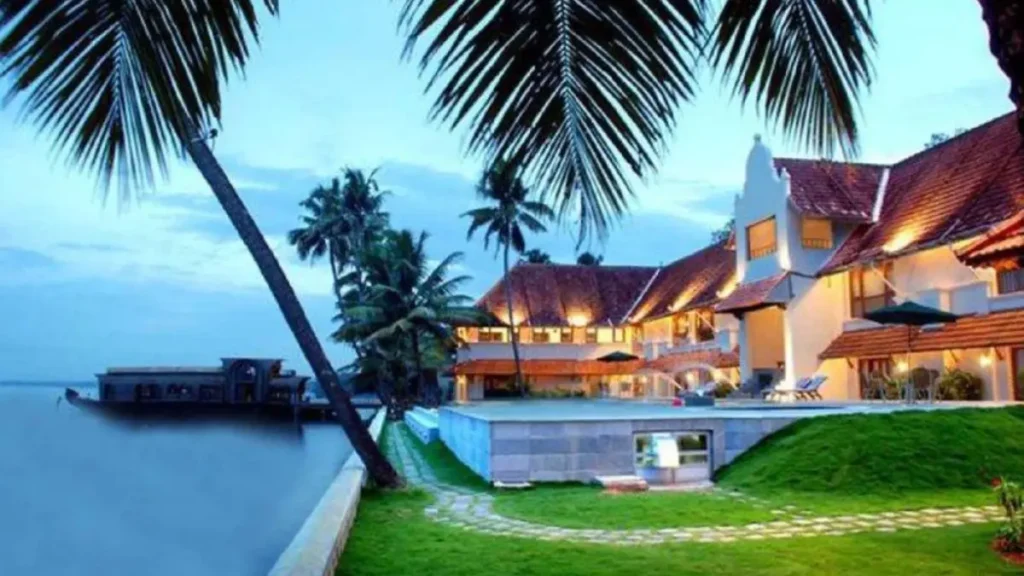 The Lemon Tree Vembanad Lake Resort in Alleppey offers visitors amazing options for experiencing the captivating Kerala backwater firsthand! This resort allows visitors to book a tempting houseboat and cruise the lake while luxuriating in some of life's most lavish amenities. The charm of the Vembanad Lake surrounds the resort.
6. Taj Kumarakoram Resort and Spa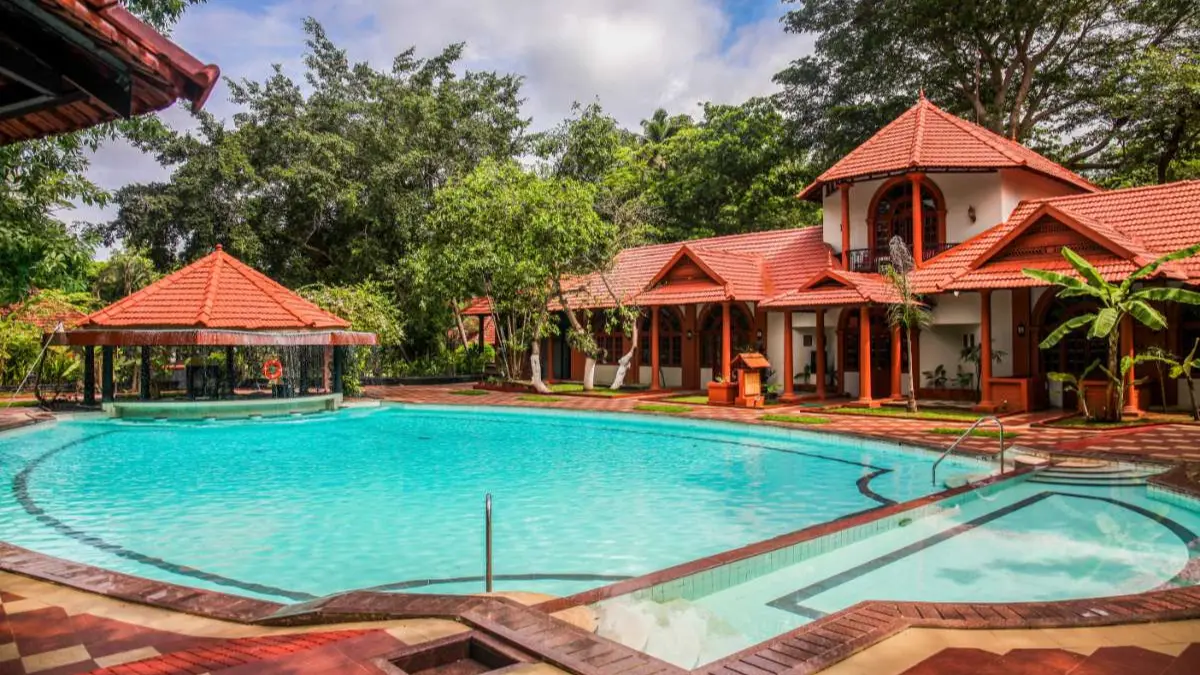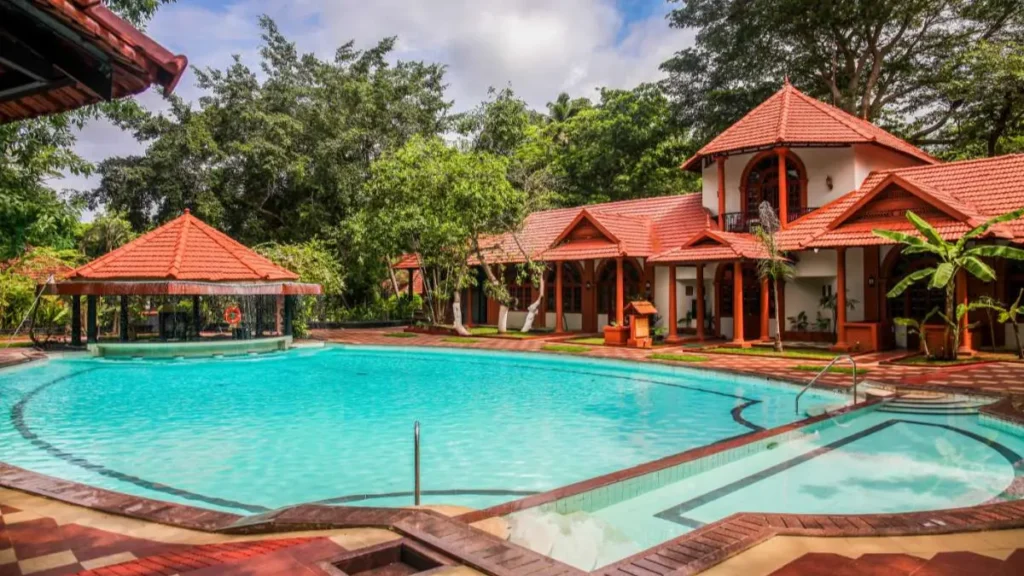 Taj Kumarakom, one of the top Kerala backwater resorts, is the perfect option for individuals who like the wilderness and want to escape the hustle and bustle of the city. This resort, designed after residences in the classic colonial Kerala Style, exudes nature's pure essence. They also provide backcountry tours that give visitors a deeper knowledge of the area and its people. The resort offers everything you need to be engaged and comfortable.
7. Haveli Backwater Resort
One of the top resorts in Kerala backwater, Haveli Backwater is stylish, contemporary, and good in terms of services and amenities. This distinctive resort, decorated in traditional Rajasthani architecture, features 82 contemporary rooms and suites, private balconies, a pool, a bar and a respectable multi-cuisine restaurant.
8. Backwater Retreat
One of the typical Kerala backwater resorts, Backwater Retreat, is situated amidst the beauty and tranquillity of nature. It is widely recognised as a romantic retreat for newlywed couples and provides luxurious green settings, kind hospitality, tidy, clean accommodations, contemporary amenities, and delectable meals. In other words, Backwater Retreat has everything you could need for an unforgettable trip.
9. Aymanam Village Backwater Resort
One of the best Kerala backwater resorts, Aymanam Village Backwater Resort, gives its guests the chance to experience the breathtaking beauty of expansive expanses of vegetation and a network of rivers and canals. The resort does not only welcome families but also honeymooners and dedicated couples who want to unwind. Another term for this Keralan resort is the traditional "Thearvadu" resort since the historical resort's magnificent architecture has been completely preserved.
10. Vasundhara Sarovar Premier
One of the most popular Kerala backwater resorts, The Vasundhara Sarovar Premiere, was carefully constructed to highlight the heritage of the area and its premium atmosphere. It is a sanctuary of relaxation and renewal, tucked away among verdant plantations and tempting stretches of the tranquil backwaters. A house, paddle, motor, or row boat may be reserved from the resort, which offers the most beautiful sunset cruises.
Types of Boats in Kerala Backwaters
1. Houseboats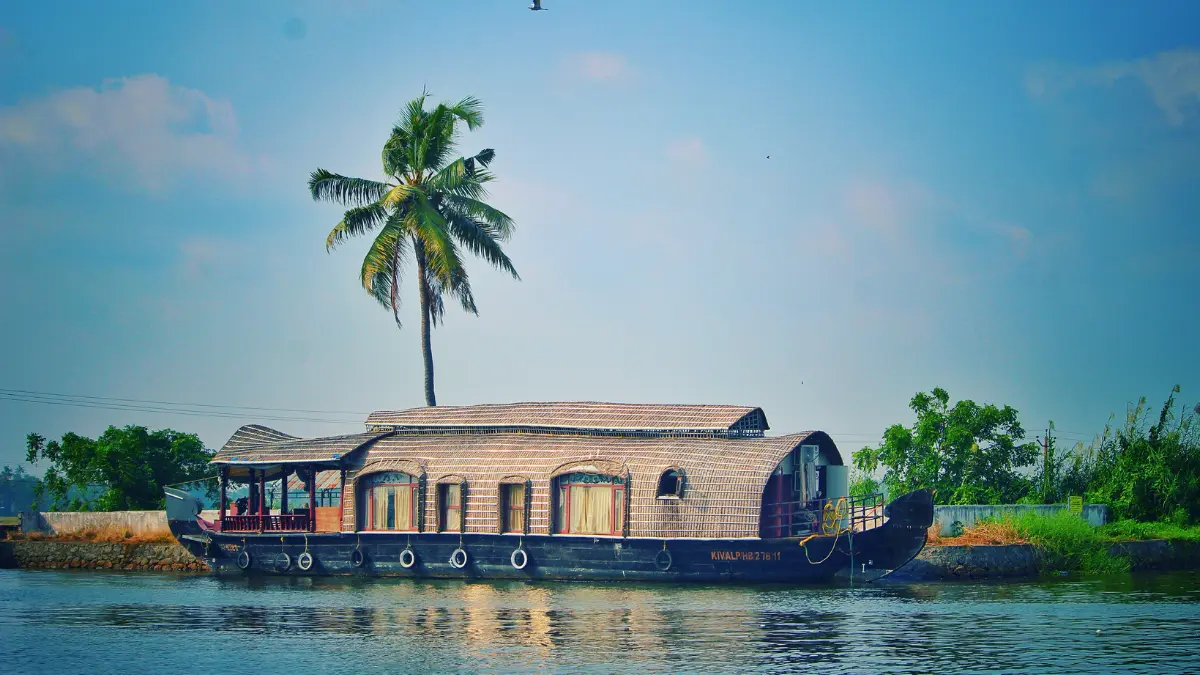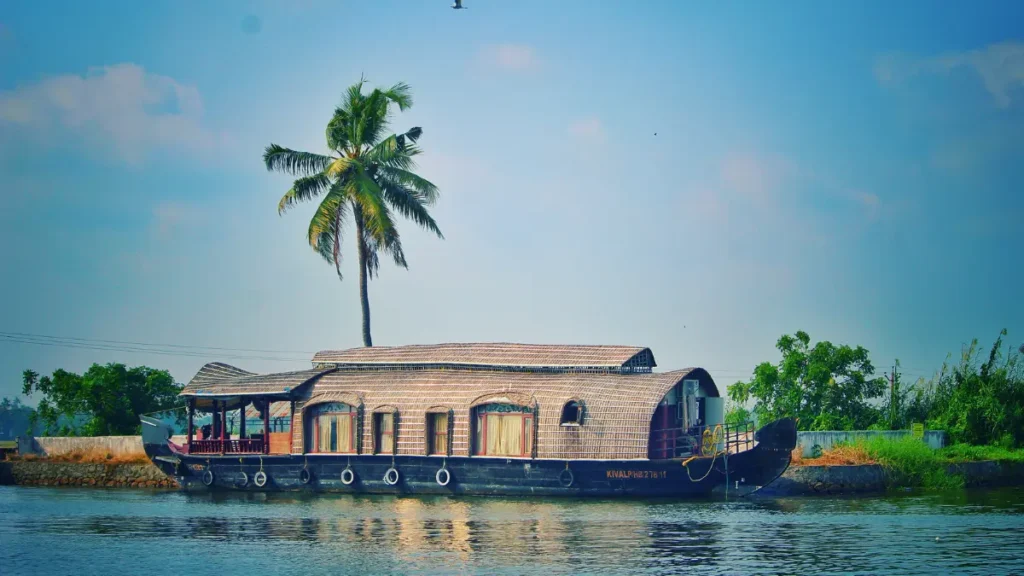 Houseboats are large boats that have numerous bedrooms and living areas. They come with facilities like TV, WiFi, functional toilets and more. Several different types of houseboats are easily accessible, varying in size from one to ten rooms. Boat houses are more stable over the water and have a greater capacity to house more people. Onboard, delectable cuisine made generally in Kerala style is provided.
2. Canoe
The residents of the Kerala backwater communities use canoes, small, narrow, lightweight boats, for household tasks like travelling through bodies of water, fishing, and other activities. As there are canoeing facilities used across the small, narrow backwater canal, canoes are also very common among travellers. Canoeing in the Kerala backwater canal, where the true charm lies, may be done peacefully and leisurely.
3. Shikara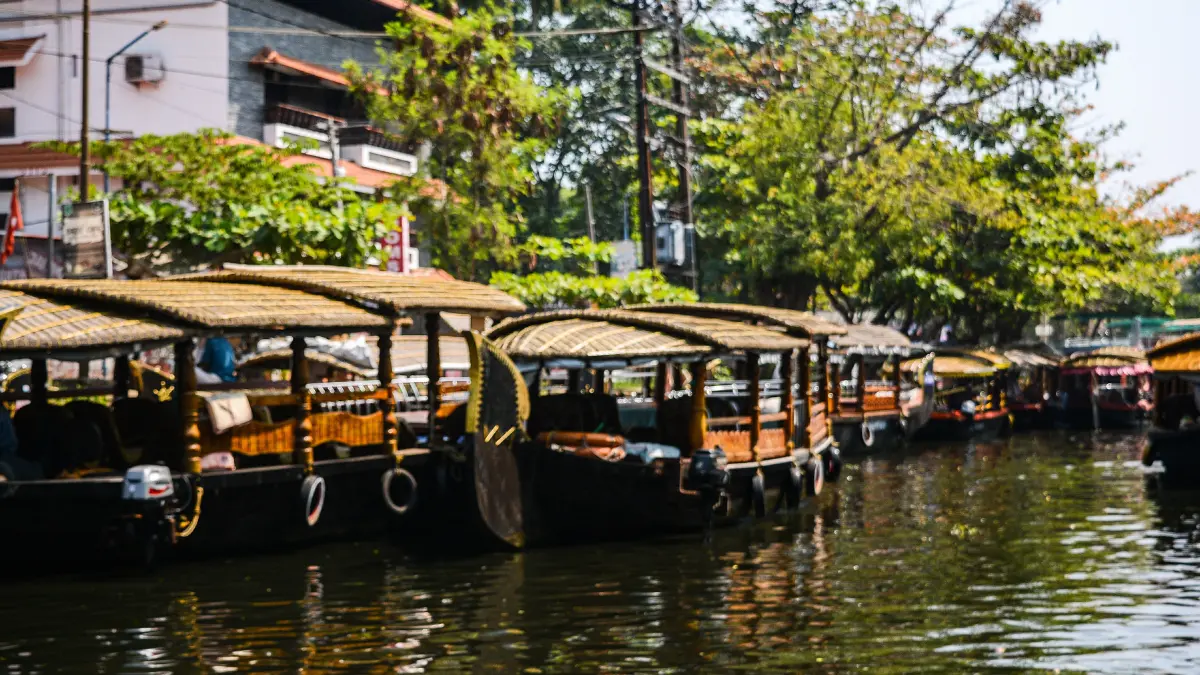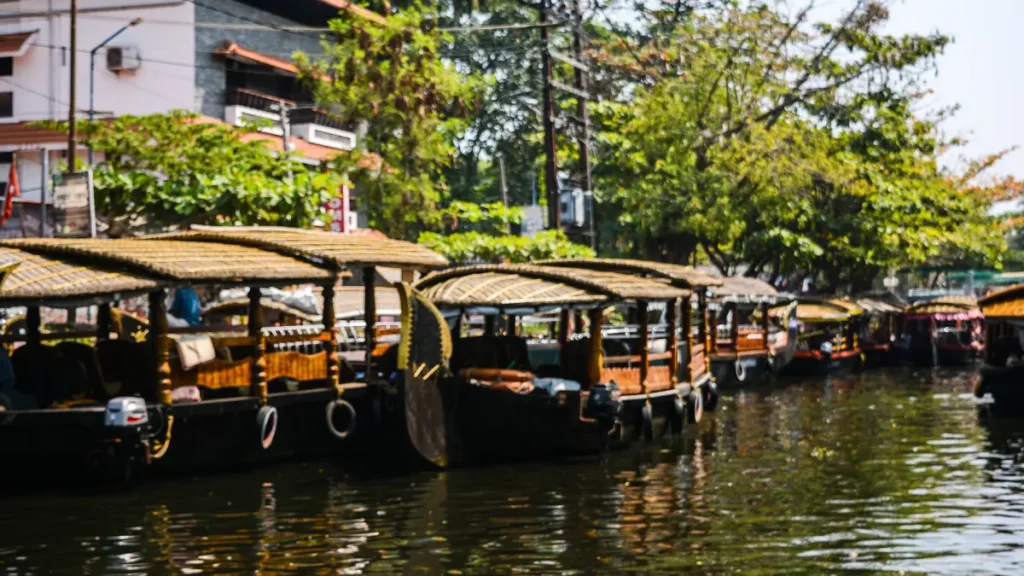 Shikara boats, which take their design cues from Kashmir, are used for sightseeing in the Kerala backwater. Shikara cruises on the rivers are popular because they are affordable. Compared to houseboats and motorboats, they are smaller and provide comfortable seats. They are built of wood that won't degrade over time when exposed to water.
You may enjoy the fresh wind from the river and a beautiful sunrise by taking a morning journey on a shikara through the Kerala backwater. The greatest way to observe the sights is from a shikara boat because its sides are open.
4. Motorboats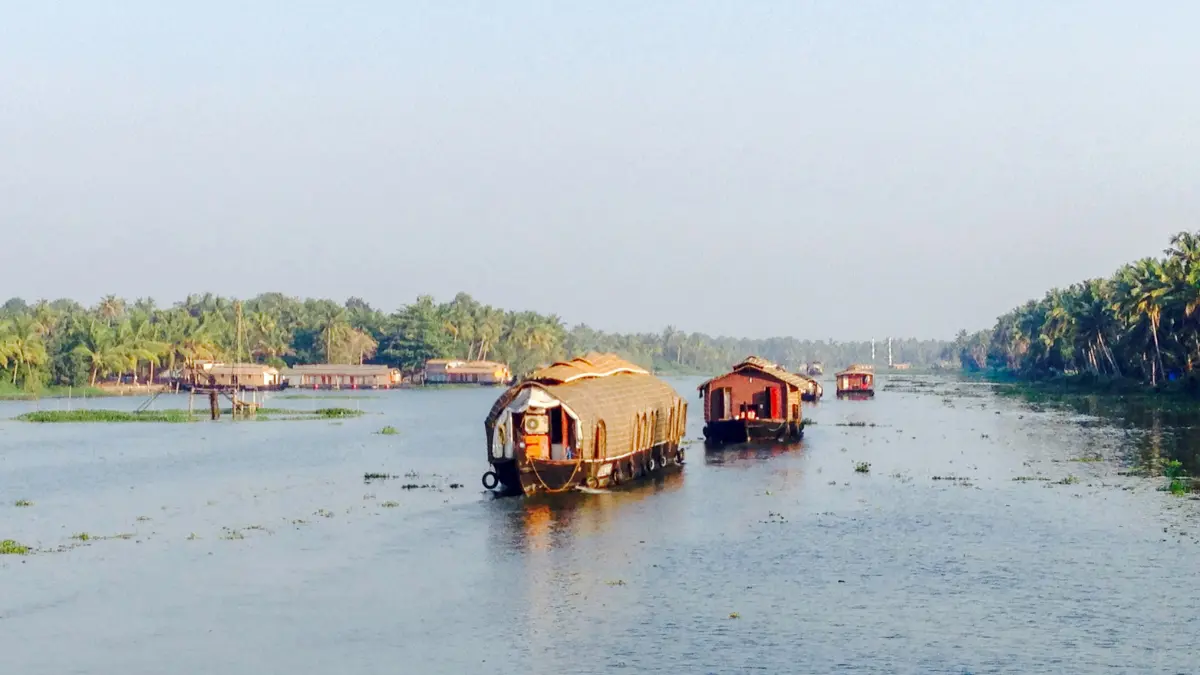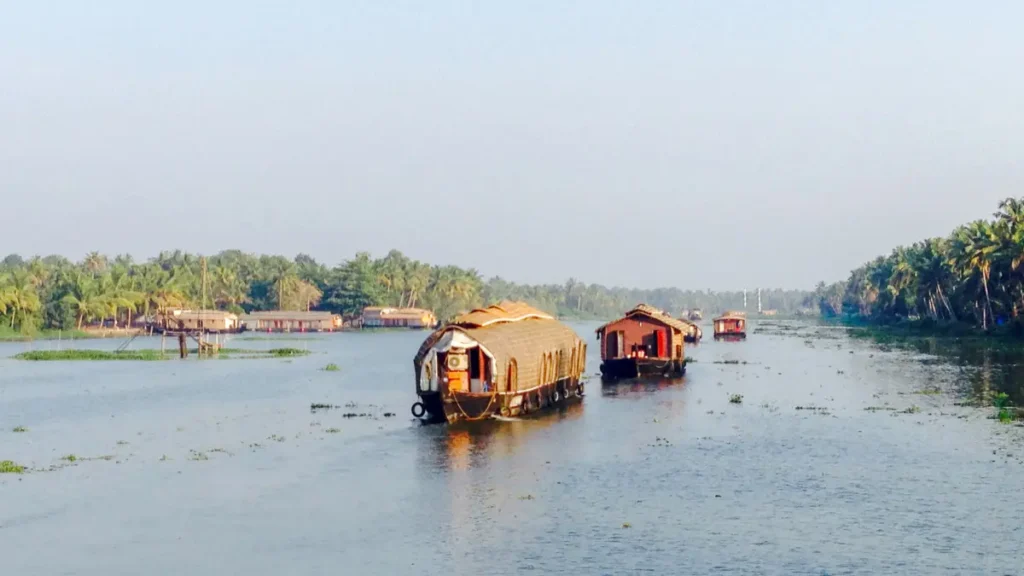 Since motorboats are entirely enclosed, they require greater protection than Shikaras. Life jackets, fire extinguishers, and emergency first aid kits will be available inside the boat. Along the canals, motorboats provide more secure and safe transportation. With a capacity of around 60 people onboard, they are only used for sightseeing purposes.
Conclusion
For over 600 years, the Kerala backwater in God's Own Country has been a popular choice for group excursions and romantic retreats. Prepare yourself to be swept away by the rich scenic history that is captivating, action-packed, and elating as you visit this silver state in south India. A vacation to Kerala would only be complete with stopping at the glistening backwaters, where the Arabian Sea's blue water flows among lush green palm trees and an array of unique coconut farms. Pack your bags and head to the Kerala backwater for a luxurious trip!