Gokarna has pristine beaches, breathtaking vistas, lush landscapes, adventurous hiking paths, and historic pilgrimage sites. It is a popular vacation spot in Karnataka that satisfies the demands of all kinds of tourists, whether you're a nature lover, a history aficionado, an explorer, or an adventurer. It is also known as the region of blue seas, golden dunes, and palms.
Gokarna, nestled on the coast of Karwar, is perfect for singletons, couples, and families with kids. A swarm of domestic and foreign tourists arrives for peace every year. It's the environment that instantly makes you feel renewed and invigorated. By participating in several activities and sights throughout your time here, you may feel the various hues of being alive. While the relaxed environment invites you to vacation from your busy, stressful life right now, the adventure full of limitless pleasure and delight allows you to discover your undiscovered and hidden side.
Gokarna Beach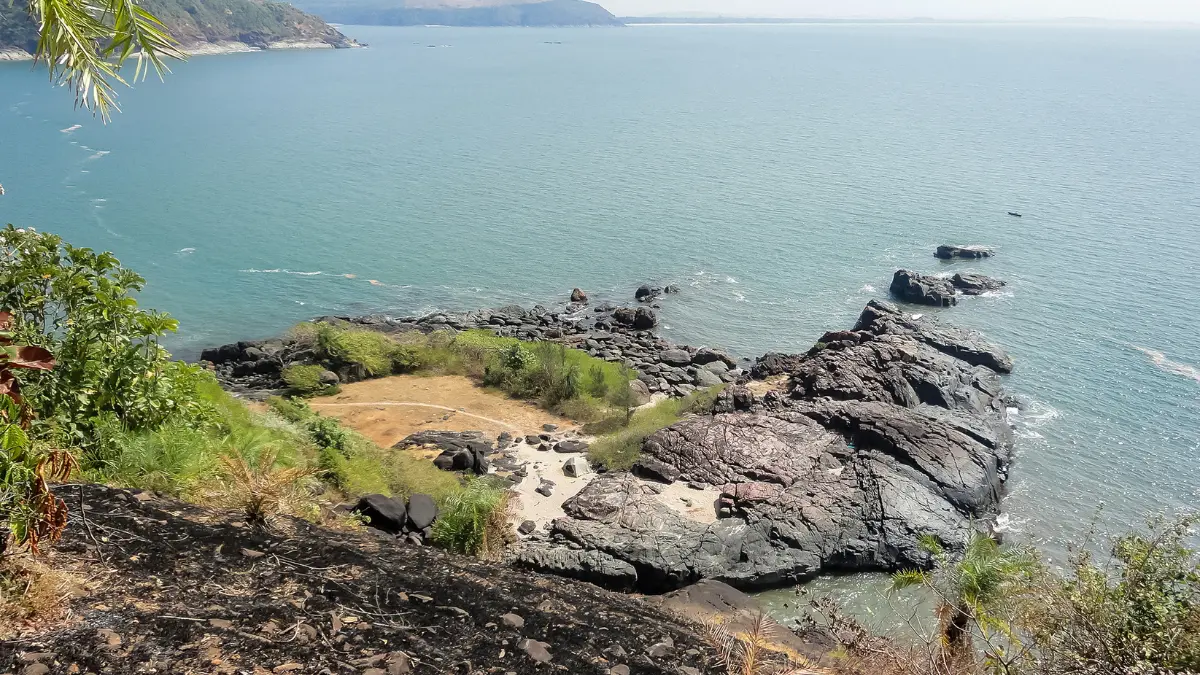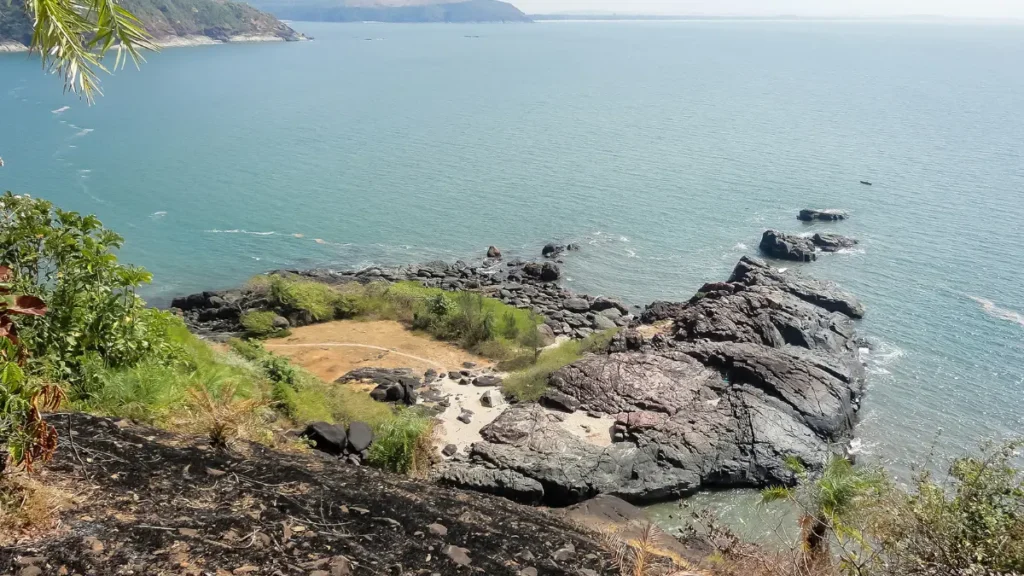 Beaches are always among the top places to consider when looking for serenity and beauty in the same location. They are peaceful, tranquil, and calming, and the clear, cold water of the sea calls you to take a plunge. It makes much more sense to take a vacation from your routine life if the shoreline is as stunning as Gokarna Beach in Karnataka. It provides you with the ideal opportunity to make many wonderful memories you can cherish for the rest of your life, whether you want to go on a trip with your family or a date with your significant other.
Long stretches of white sand, calm sea waves, and lush surroundings around the coast make it an even more alluring tourist attraction. The renowned Mahabaleshwara Temple, located adjacent to Gokarna Beach, is another factor in the area's attractiveness. Before going to the temple, many people enjoy swimming in the ocean, and after worshipping Lord Shiva at the temple, others want to explore the beach's natural beauty.
The stunning vista of lush hills and the tranquil murmur of the waves all around might make you feel as good as heaven. The shoreline offers a variety of activities in addition to its natural beauty and tranquillity. Numerous activities are available to visitors, including walking, yoga, banana boat rides, surfing, and jet skiing. Consequently, a vacation here will certainly always be entertaining and exciting. The Aghanashini River, Mirjan Fort, and a few beaches, including Om and Kudle, are just a few additional tourist attractions close to this one.
Best Time to Visit Gokarna Beach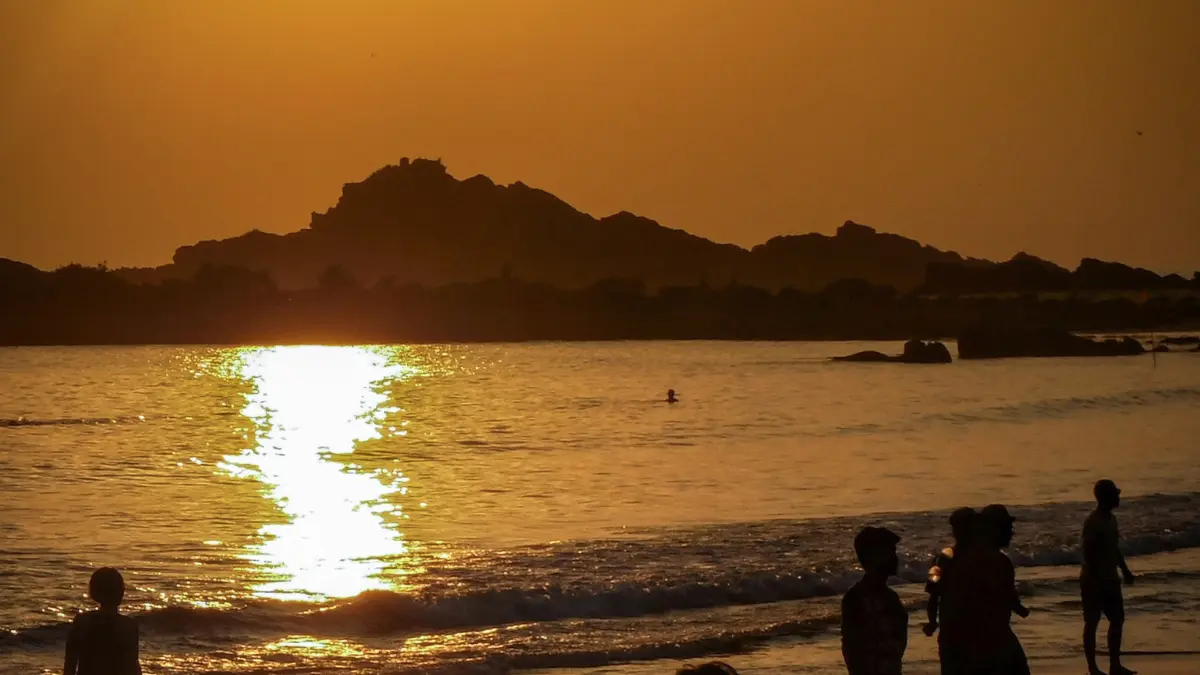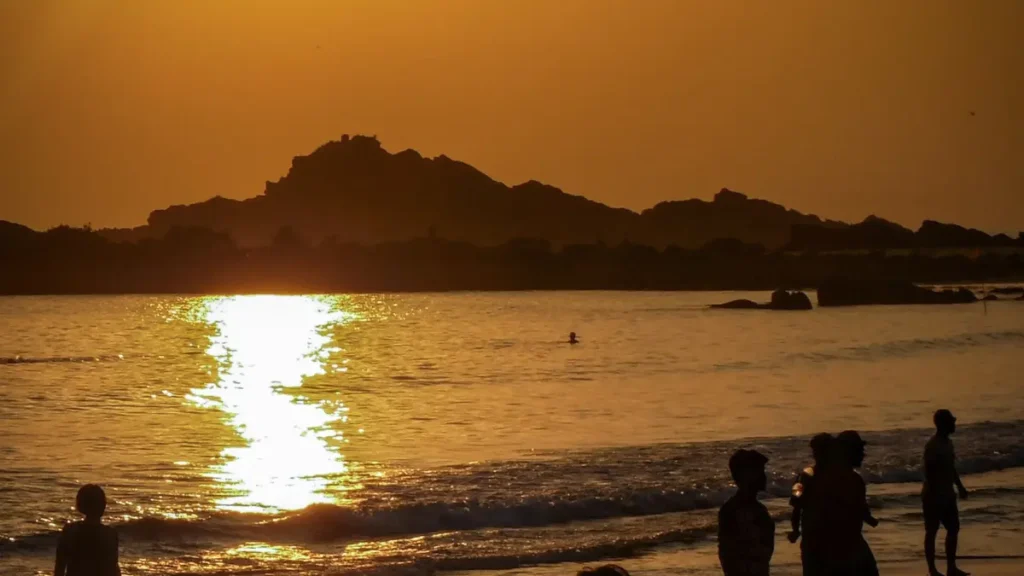 It would help you avoid visiting Gokarna Beach in summer and monsoon due to its proximity to the coast and the increasing heat and humidity during those months.
October through March are the ideal times to explore the lovely sea. Due to the Mahashivratri event at the Mahabaleshwara temple, most people visit the seaside around February or March.
Things to Do in Gokarna Beach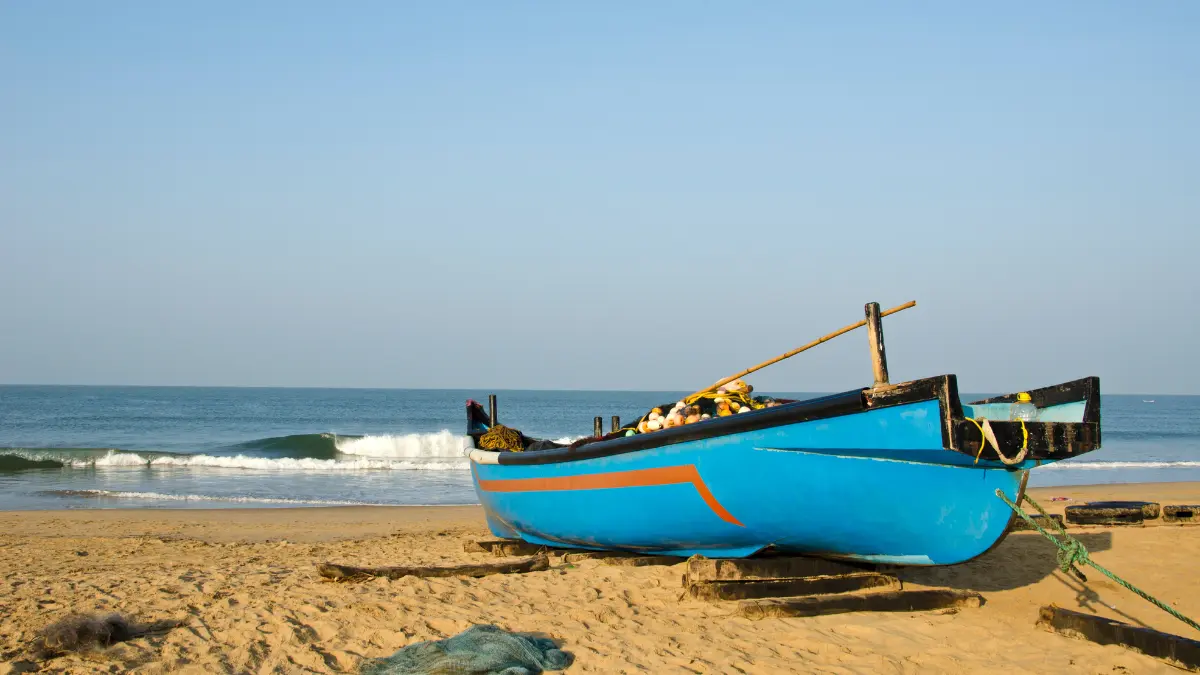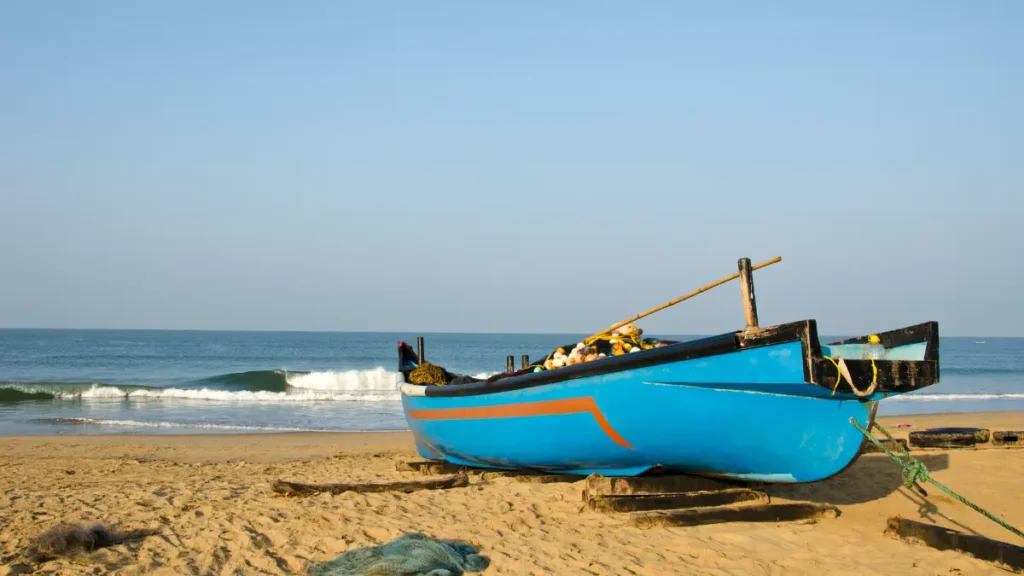 If you intend to visit here, remember there will be many things to do and sports to participate in.
Banana Boating: A banana boat ride is all you'll need to discover the ocean's beauty. Up to 10 people can ride together with you, and you can make lifelong memories.
Trekking: Trekking to the peaks of the hills surrounding the shore is a sought-after activity among tourists. Bring food and water bottles with you for a nice picnic here. One can follow many trails from the sea to the mountain for Gokarna Beach trekking adventures.
Snorkelling: You have a great chance to check out the aquatic animals of the first level.
Jet Skiing: Jet skiing is the greatest watersport to partake in here for those who appreciate adventure. Rent a jet ski and enjoy zipping through the clear water.
Surfing: Even if surfing first appears challenging, you must try it because it is one of the most popular activities there. Everyone visiting the seaside will enjoy it because of the huge sea waves.
Bonfire: Enjoy some music, dancing, and games with your friends around the bonfire to unwind at the end of the day. It presents you with the perfect opportunity to relax with your friends or sweetheart and take a break beneath the sparkling stars overhead.
Parasailing: The coast offers its visitors a parasailing experience like never before. It is one of the best things to do in Gokarna Beach.
Accommodation Options in Gokarna Beach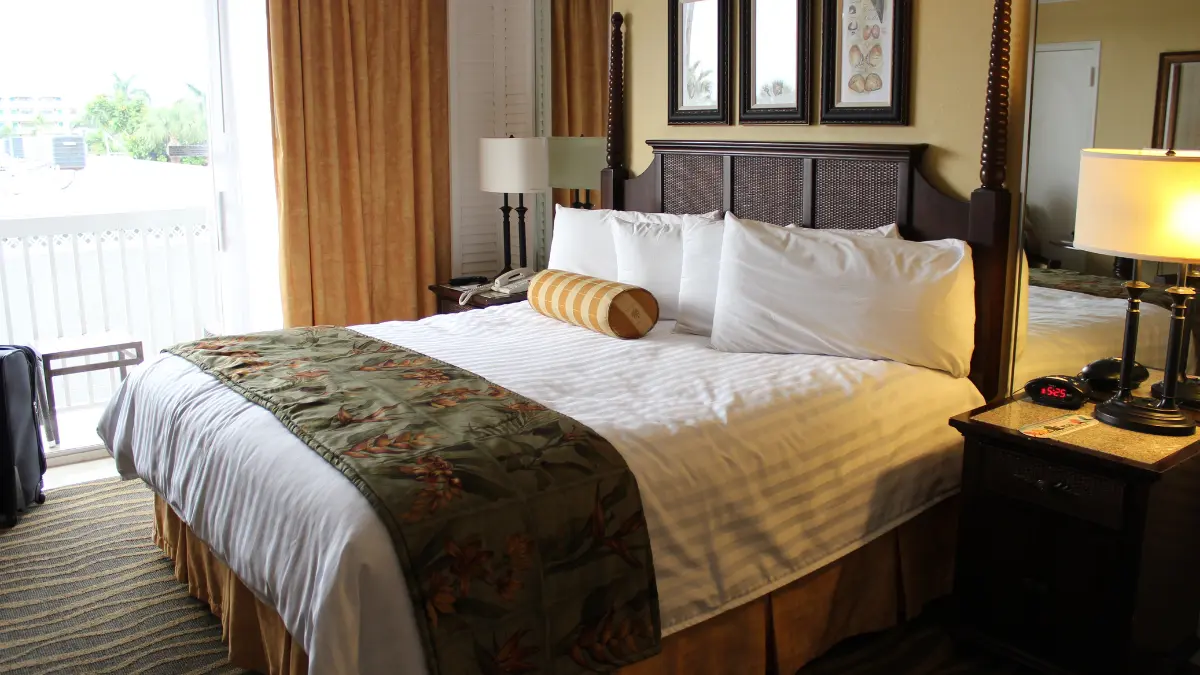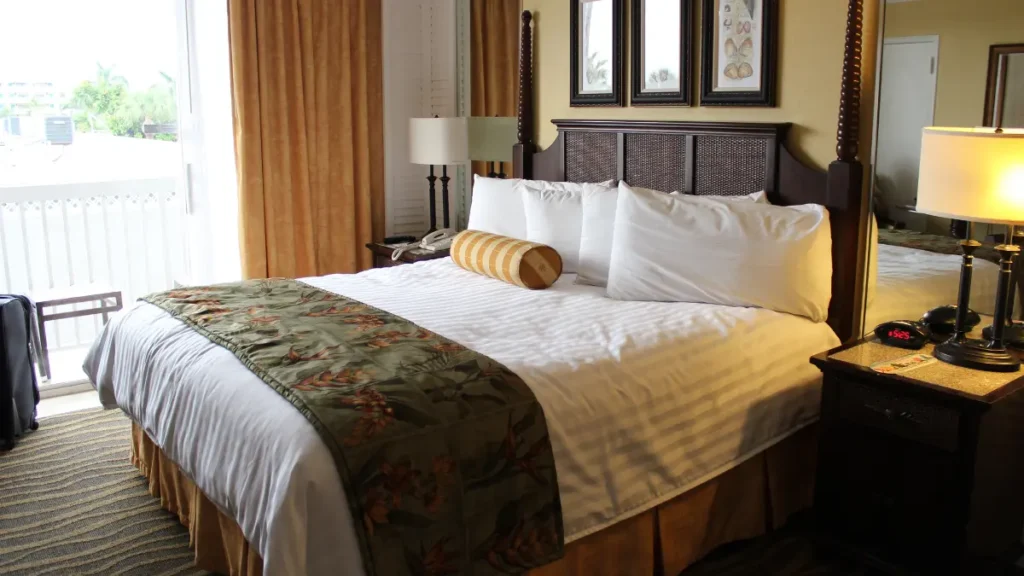 On your trip to this lovely place, you can accommodate many stays and guest houses. Resorts are also available at affordable rates to have your perfect vacation.
If you want luxurious stay options, resorts such as Stone Wood Nature Resort, Lotus Beach Resort, Kahani Paradise, Poornima Beach Stay, and Coconut Tree Resort are available.
Many hotels and guesthouses are here, like Nimmu's, Mabla and Pranjal. More affordable options like dorm rooms and hostels are available within the shore's vicinity, like Zostel and HosteLife.
Travel Tips for Gokarna Beach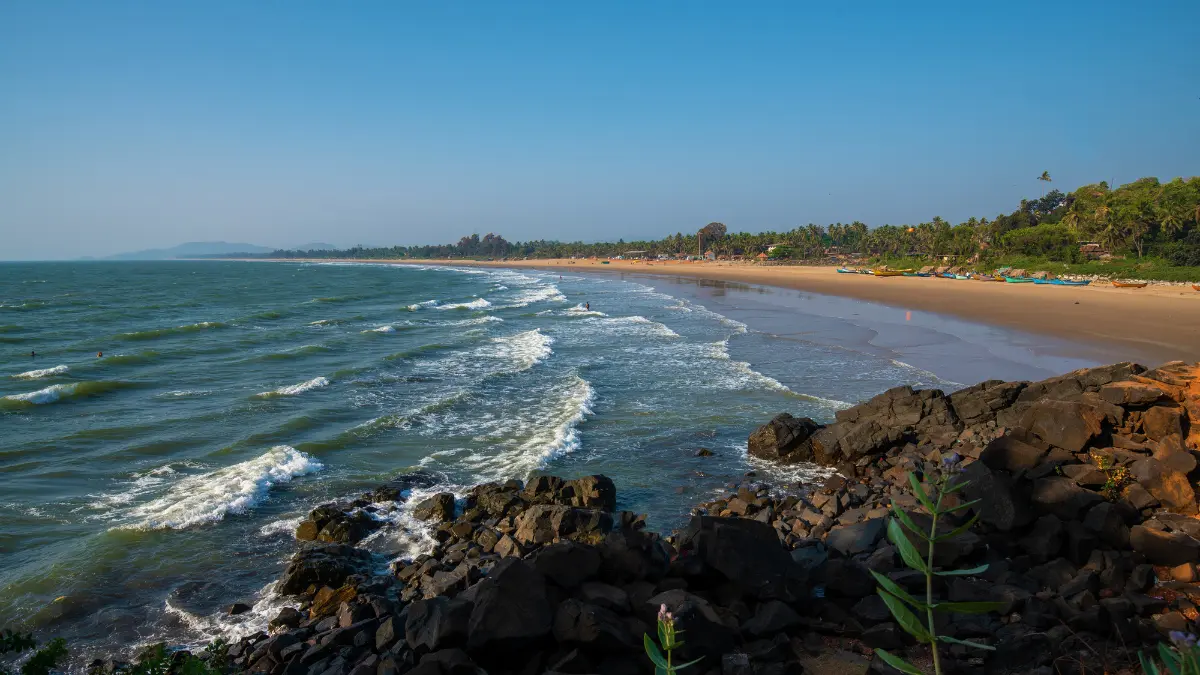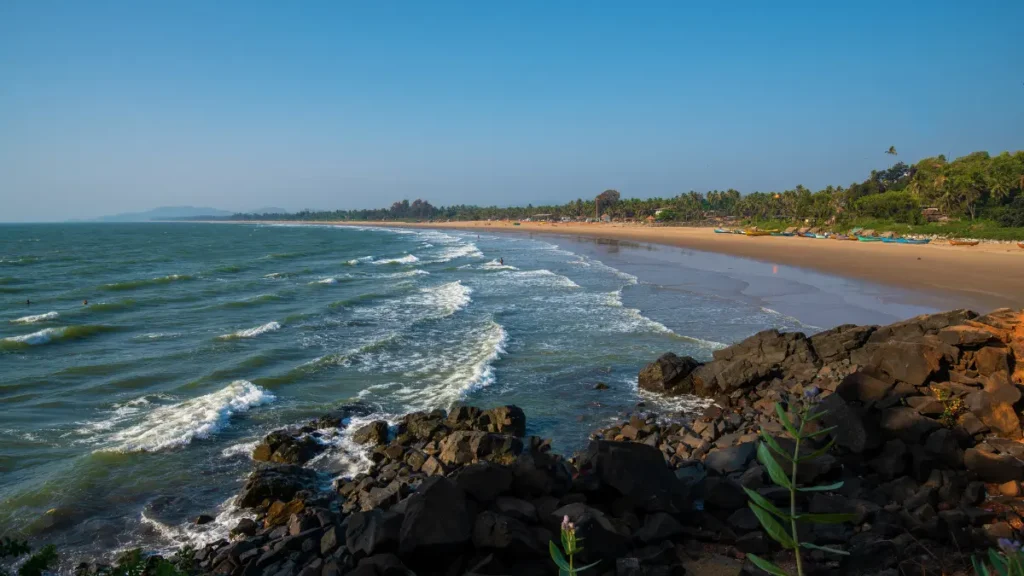 Pick the Right Time to Visit: The climate here is tropical. The ideal months are from October to March since the weather is nice and there is little chance of rain. Avoid travelling during monsoon that lasts from June to September.
Lodging: The city has a variety of lodging choices, from luxurious resorts to inexpensive hostels. Reserve your lodging to guarantee availability, especially during the busiest travel period.
Packing: Packing essentials include sunscreen, hats, sunglasses, and bug repellent, in addition to comfortable beachwear. Remember to pack any essential prescriptions since there may not be as many medical services.
How to Get There: Goa International Airport, located around 140 kilometres from Gokarna, is the closest airport. As an alternative, you can arrive here by bus or train. Frequent buses from important towns in Karnataka stop at the Gokarna Road Railway Station, which is well-linked.
Transportation: There are auto-rickshaws and taxis available for local transportation. You may hire scooters or bicycles to see the town and its surroundings.
Respect the Traditions: It is advised to dress appropriately when visiting these places because the town is religious and has several temples. Avoid public displays of affection or playing loud music on the beaches out of respect for local traditions and culture. To respect regional customs and culture, do not play loud music and public displays of affection on the beaches.
Food: Several restaurants here provide both local and international food. Don't forget to sample some regional seafood delicacies and classic South Indian morning foods like dosa and idli.
Safety: Be mindful of your possessions, particularly on busy beaches. Although it is normally safe, taking precautions is always a good idea.
Travel Responsibly: Respect the environment and leave no trace of your presence while you travel.
Consider Sightseeing: For a well-rounded experience, think about visiting surrounding sights like the Mahabaleshwar Temple, Mirjan Fort, and the Yana Caves.
Gokarna's Must-Visit Attractions
Sri Mahabaleshwara Swamy Temple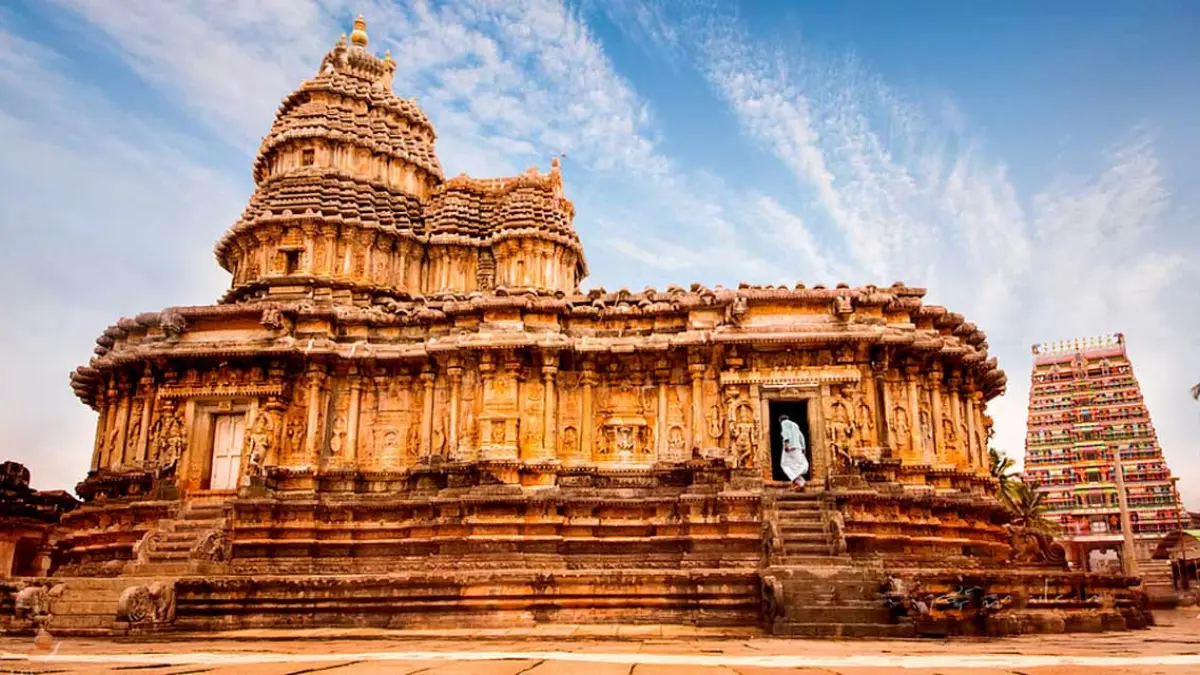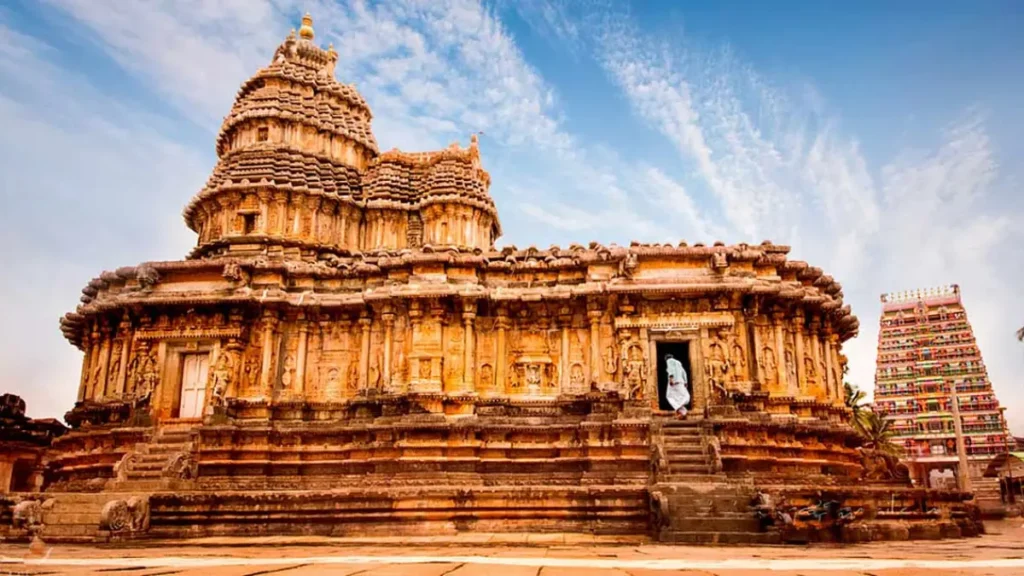 In the fourth century, the temple was constructed completely of granite in the Dravidian style. Numerous pilgrims travel to Gokarna to worship the "Atma linga" in the sanctum sanctorum. It is said that the Mahabaleshwara temple is the "Dakshin Kashi," or the Kashi of the South. It is situated quite close to Gokarna Beach.
Mirjan Fort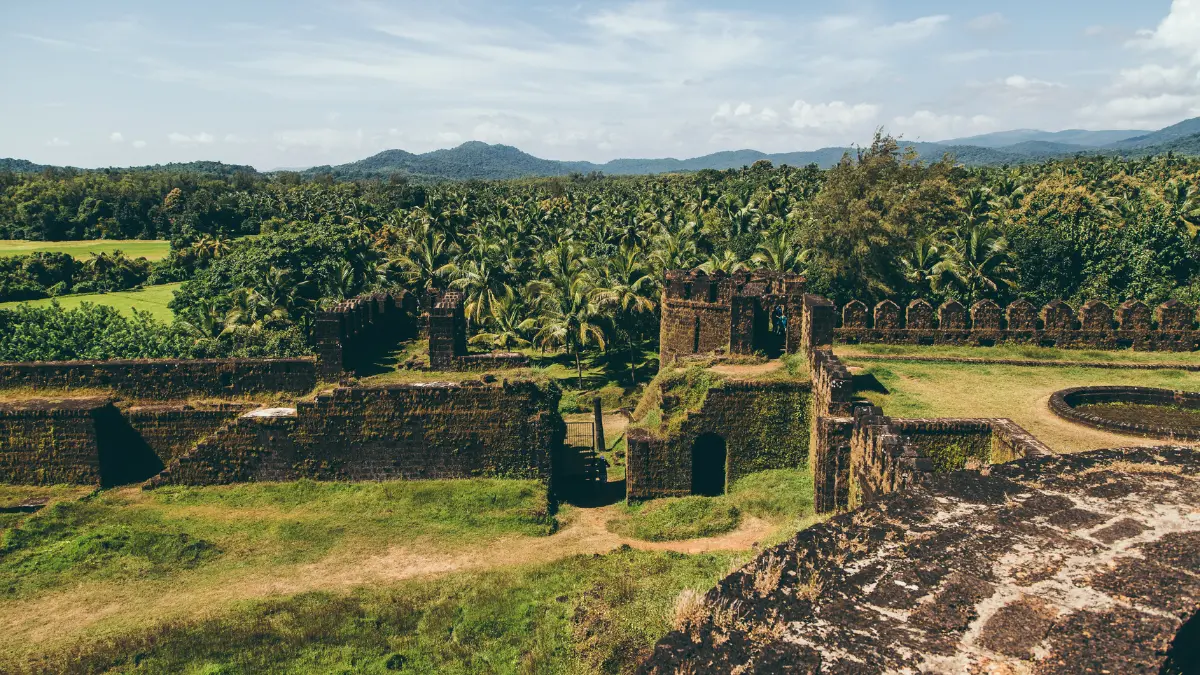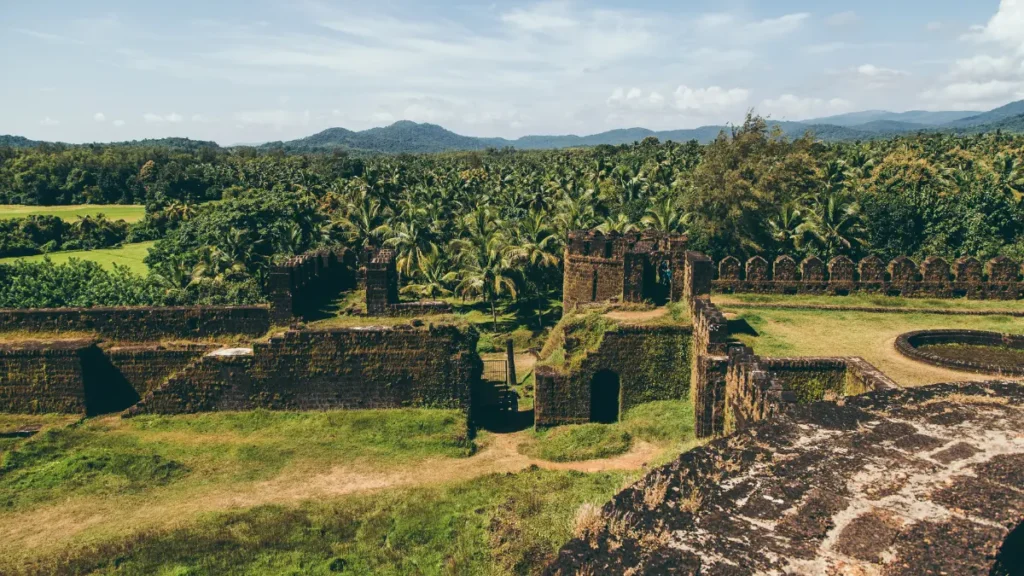 The Mirjan Fort was constructed in the early 17th century by the Indian Pepper Queen and is a well-known historical site. As the fort boasts tall, sturdy walls that make it secure and magnificent, it is also renowned for its outstanding architecture. It's the ideal location for shooting beautiful photos and soaking in the area's most spectacular scenery.
Kotiteertha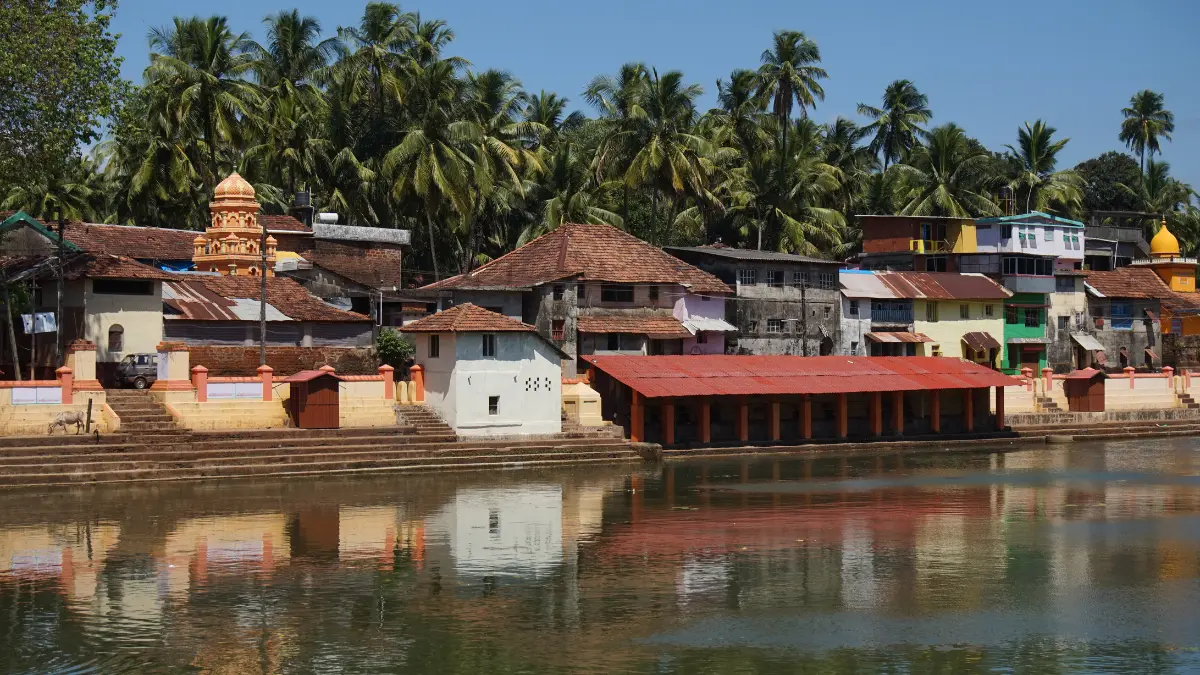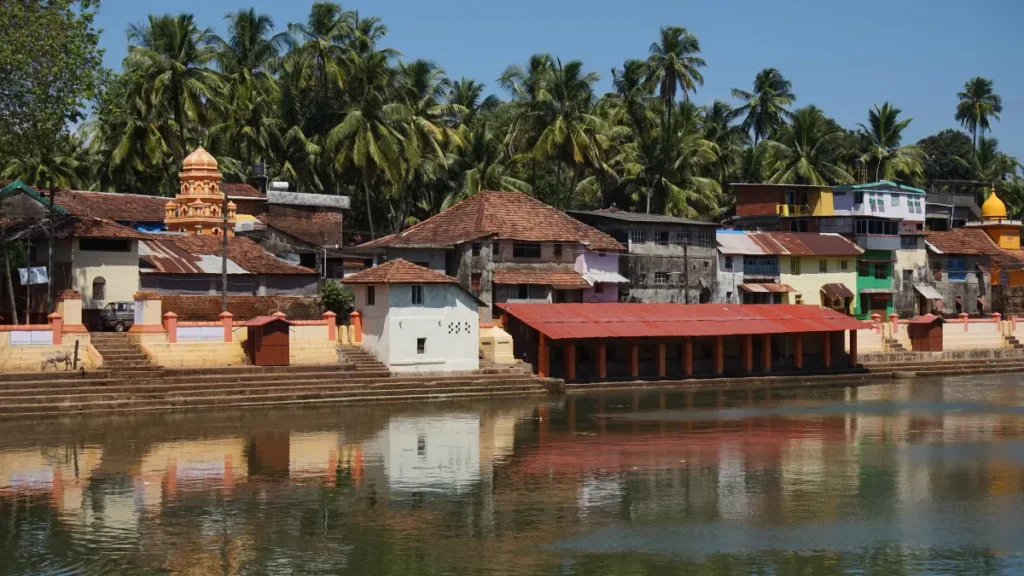 The sacred immersions of idols take place in this artificial water body, which resembles a pond. Translated as "Thousand Springs," Kotiteertha. In addition, devoted followers dip in Kotiteertha before going to the temples.
Gogarbha Caves
According to legend, Ravana's captured cow fled and dug a tunnel on a neighbouring hill. According to locals, a devotee can enter Gogarbha and visit Varanasi's holy city of Kashi. The caverns are frequently visited by sadhus (saints) and devotees who utilise them as a resting spot.
Kudle Beach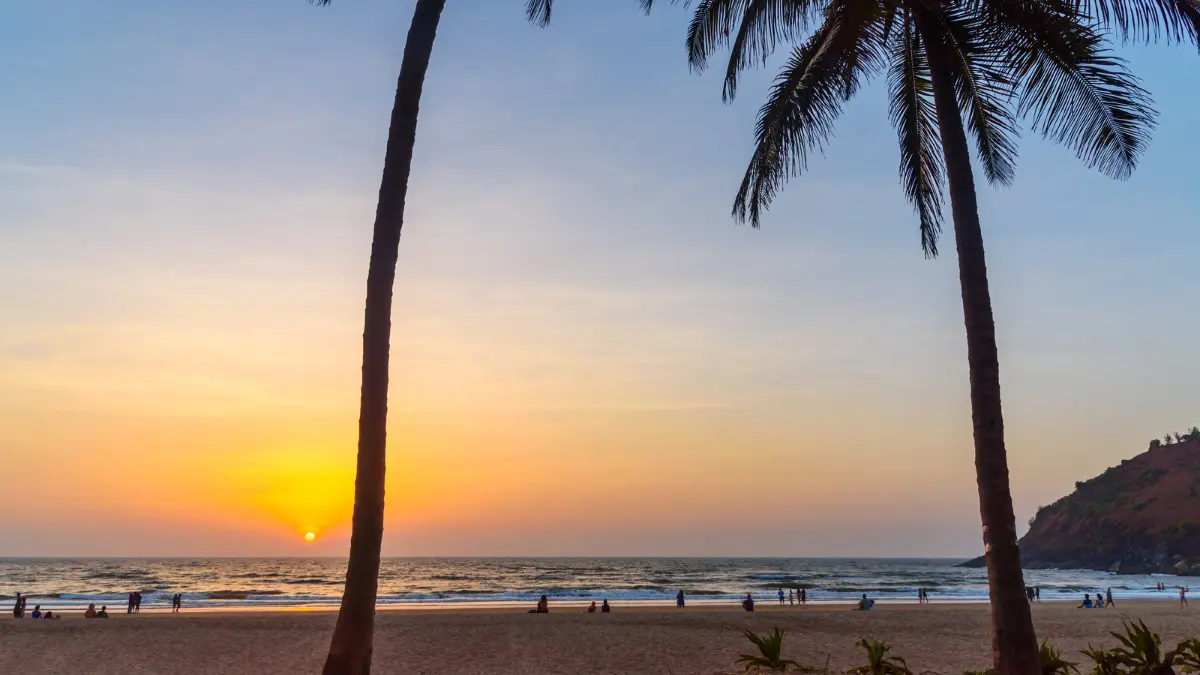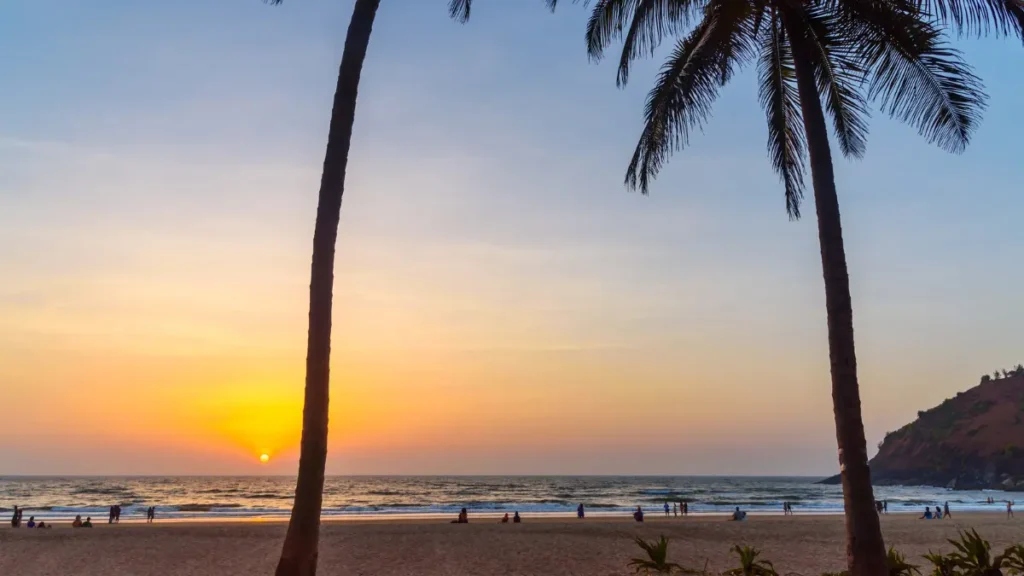 From its parking lot, Kudle is a 10-minute downhill walk across rocky terrain. Hippies and international visitors love Kudle Beach. There is plenty of room to sit, unwind, perform yoga or play volleyball along the sea's shoreline. It is suitable for non-swimmers because the shallow water and the waves are not strong. You may witness a lovely sunset from Kudle's west-facing shore, where the hills are nicely framed by coconut and palm palms.
Om Beach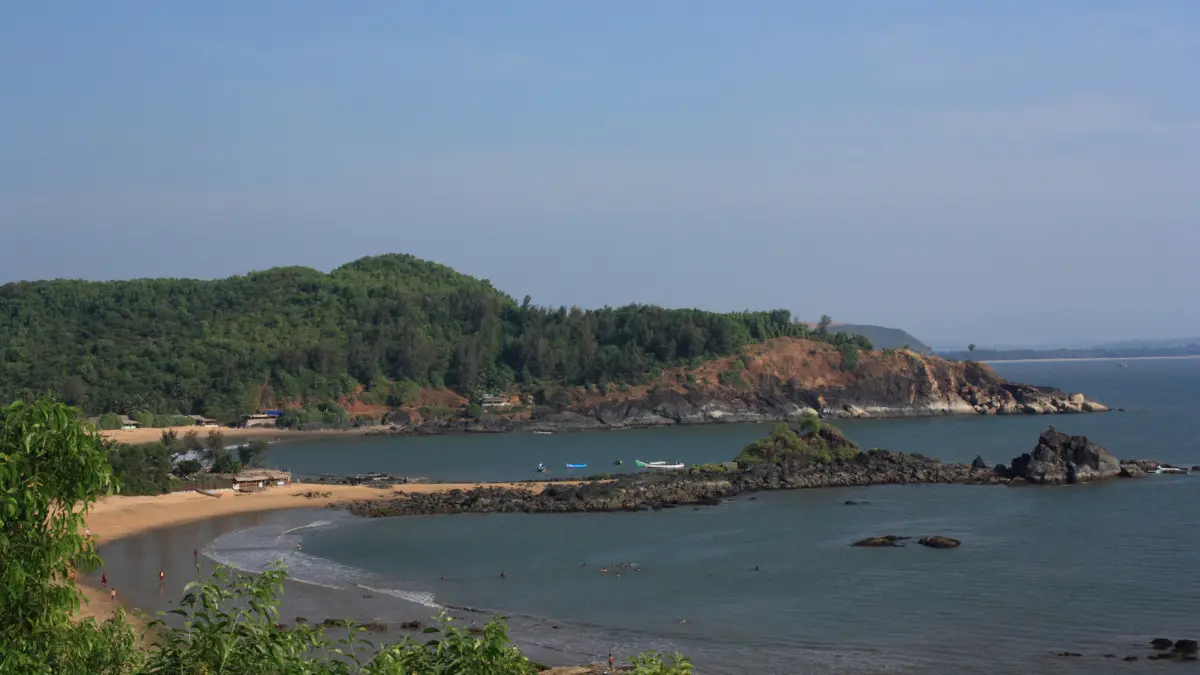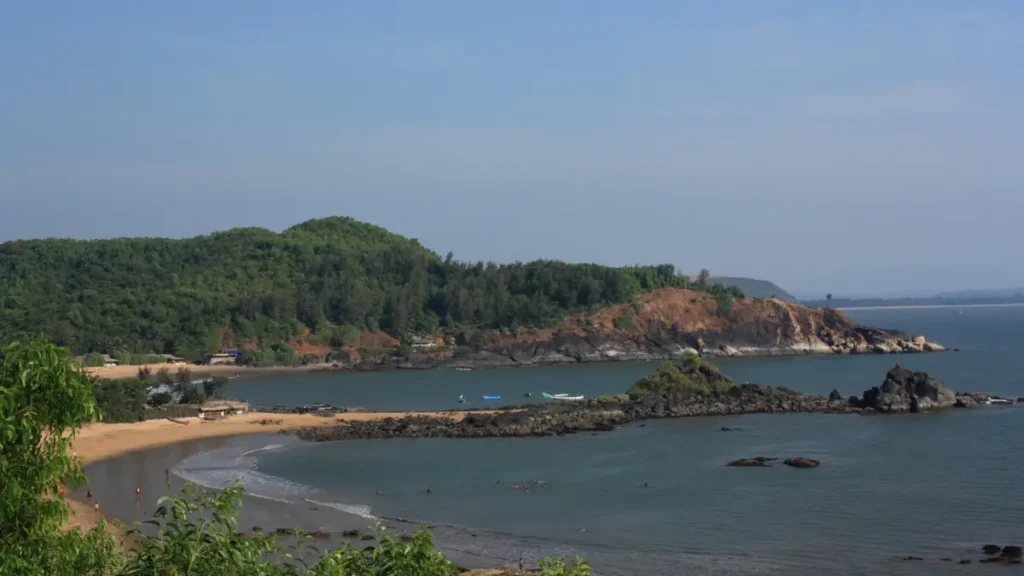 The route only goes to Om Beach. From the parking lot, you may reach it by going down about 100 cemented stairs. From the main town, the route to Om passes over hills and is fairly beautiful. This seaside is the most well-known here and is so named because it naturally resembles the revered Hindu sign "Om."
Even though the shore faces south, the central rocky area offers a good sunset view. Popular upmarket cafés that serve freshly cooked seafood are all along the shoreline. It would help to walk to a hill at the coat's far right end to see the "Om" symbol in its best clarity.
Cliff Viewpoint
From the Kudle parking area, a trail ascends a slope to the right. It leads to the cliff viewpoint, where you can get a cliff-top perspective of the whole Kudle Beach area. Gokarna Beach is visible if you continue walking to the left. The ideal times to see the viewpoint are at sunrise or sunset. This perspective has yet to be widely known; thus, it is exceptionally quiet and empty of spectators.
Market
The primary market here is another worthwhile destination. The main sea and nearby temples are both close to the bazaar. Most stores offer clothing and things needed for worship in the temple. Cheap incense sticks, beads, printed T-shirts, headgear, gowns, counterfeit jewellery, kitchenware, picture frames of deities, mementoes, and other religious goods are available. The Thursday market is also popular.
Conclusion
Gokarna Beach is a hidden treasure that has grown in popularity as a getaway for tourists looking for a tranquil vacation in recent years. It is nestled along the calm Karnataka coastline. Gokarna provides a special fusion of natural beauty and historical significance with its immaculate coastlines, lush landscapes, and pervasive spiritual aura.
Tourists will find the town friendly and welcoming because of its laid-back vibe, diversified food scene, and friendly residents. Gokarna combines leisure and adventure, from savouring mouthwatering South Indian food at neighbourhood restaurants to mesmerising sunset over the Arabian Sea. Gokarna Beach is a location that guarantees to make a lasting impression on your soul, whether you're looking for a serene seaside getaway or an investigation of spirituality.