Table of Contents
There are many UNESCO World Heritage Sites in India, each with a fascinating history to discover and its special tale. India has a tremendously rich cultural and natural legacy. It is a country of many different civilisations, customs, and magnificent landscapes. Through its World Heritage programme, the United Nations Educational, Scientific, and Cultural Organisation (UNESCO) honours and shields the world's most important natural and cultural landmarks. These locations showcase the nation's rich past and dedication to keeping these treasures safe for future generations.
Top 15 UNESCO World Heritage Sites in India list
1. Taj Mahal, Agra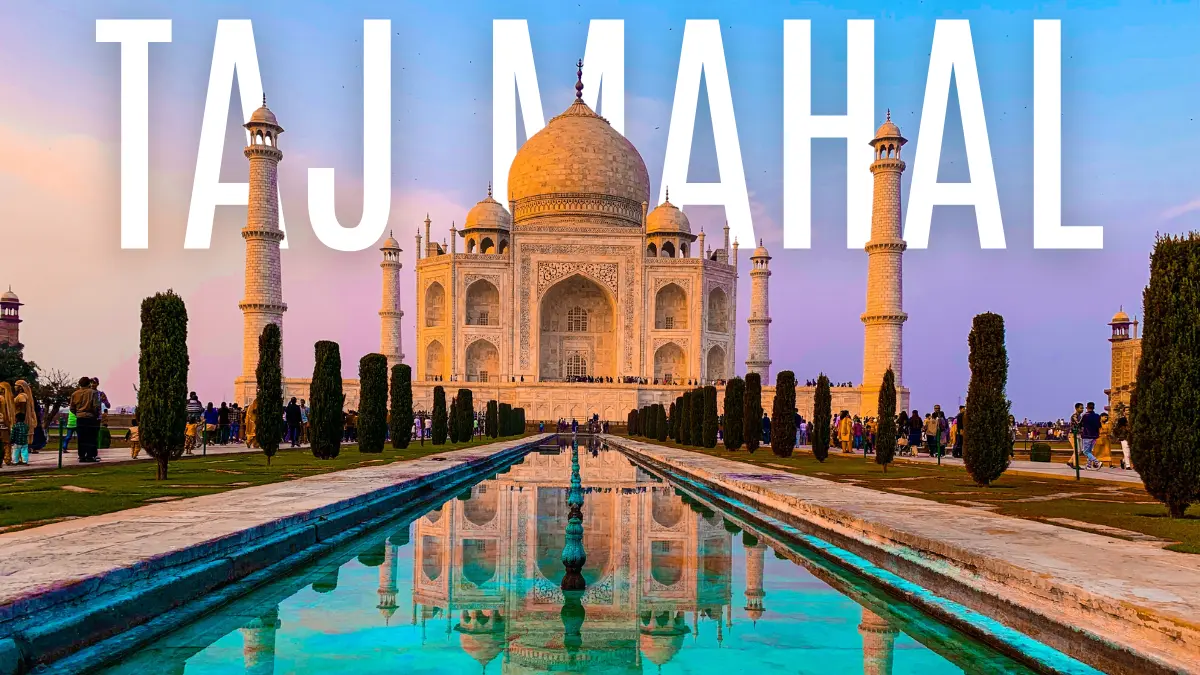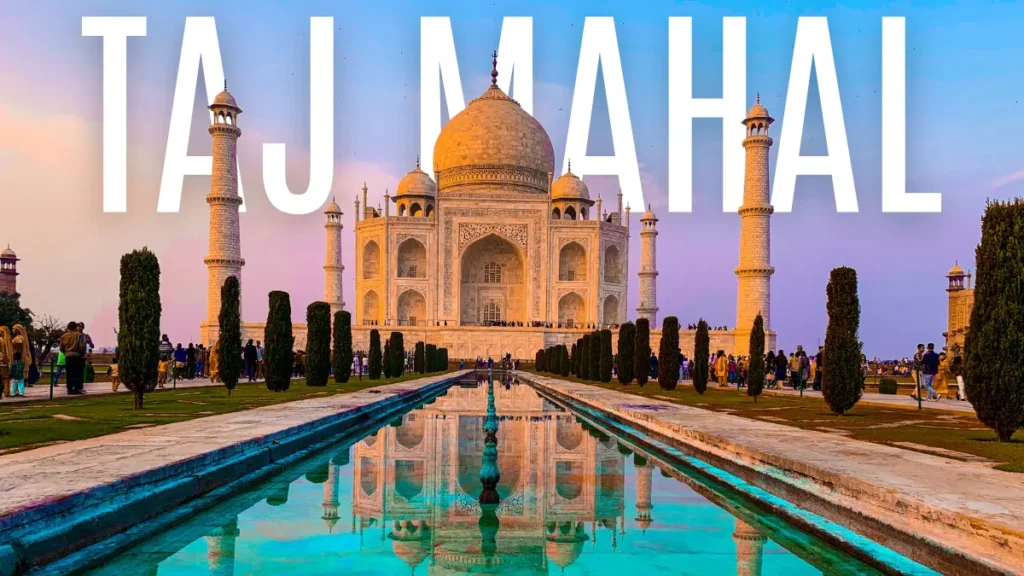 The Taj Mahal is one of the Seven Wonders of the World and is a fine example of Indo-Islamic architecture. Shah Jahaan created this marvel in honour and memory of his beloved third wife, Mumtaz, whose grave lies here. Many have tried to immortalise their deaths throughout history, and the Taj Mahal is one such attempt. This monument is regarded as the pinnacle of architectural achievement in Indo-Islamic architecture. Its well-known architectural beauty is characterised by a rhythmic arrangement of solids and voids, concave and convex surfaces, and light shadow. Additional decorative elements like arches and domes enhance the visual quality. The combination of a rich green landscape, a reddish road, and a blue sky above it highlights the monument. It is a unique monument because of the marble relief work and the inlay with precious and semi-precious stones.
The love story behind the creation is a famous one. Mumtaz Mahal was Shah Jahaan's favourite wife. She passed away after giving birth to their thirteenth child in Burhanpur. She asked for three promises before dying in his arms – that he build the Taj for her, be connected with his children, and visit her tomb on her death anniversary.
After the death of his wife, Shah Jahaan was devastated. He started the work of building the Taj and subsequently wished to make another Taj out of black marble in front of this one for himself. His son, Aurangzeb, spoiled the plan by keeping Shah Jahaan under watch and curfew till his death.
The Taj Mahal is the most beautiful of UNESCO World Heritage Sites in India.
Timings: The monument is open daily except Fridays from 06.00 A.M. to 06.00 P.M.
Entry Fees: INR 50 for Indians, INR 1100 for foreigners and INR 540 for SAARC/BIMSTEC visitors. Entry is free for children below 15 years.
2. Dholavira, Gujarat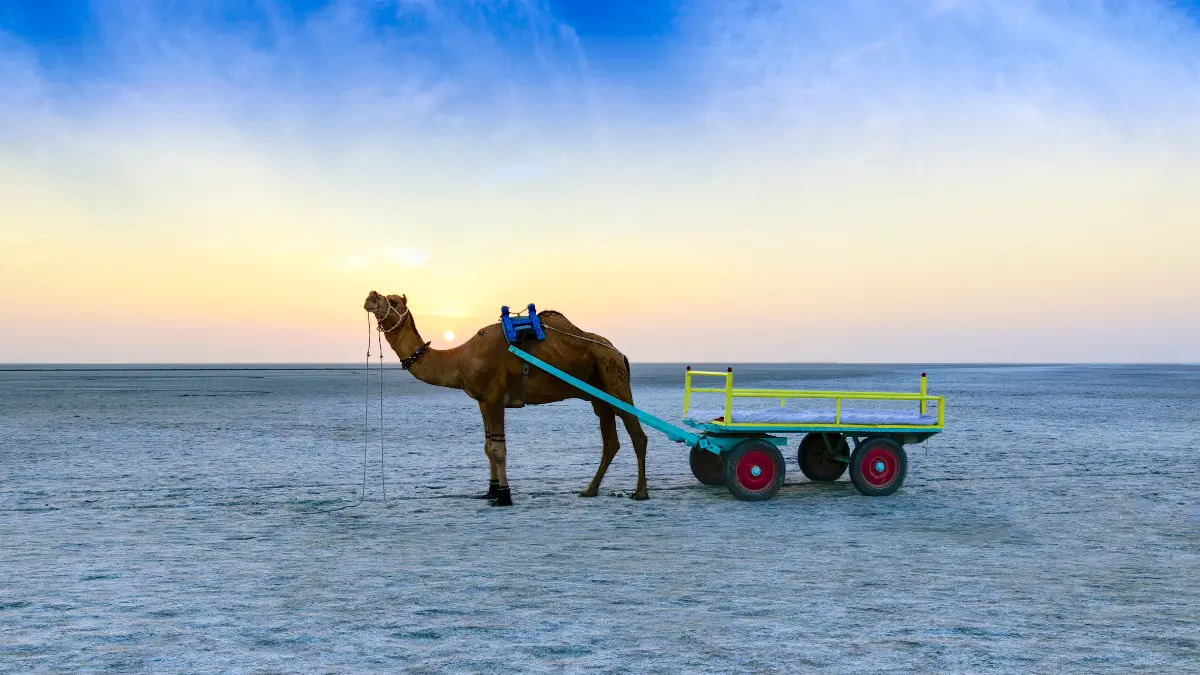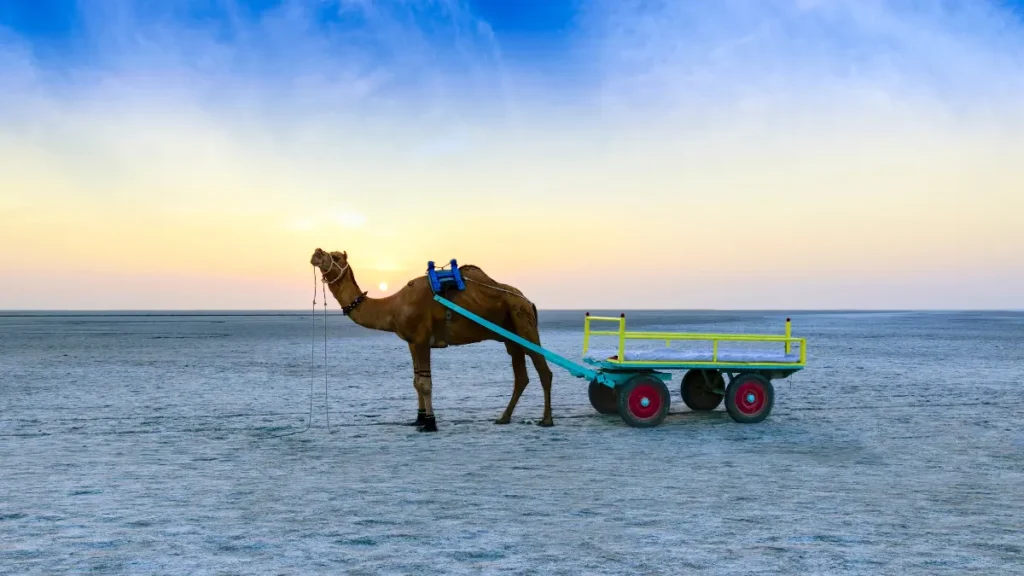 One of South Asia's few well-preserved urban settlements, Dholavira, a Harappan metropolis, dates from the third to the middle of the second millennium BCE. A fortified city and a cemetery to the west of the city make up the entire land. The fortified Castle has a fortified Bailey and Ceremonial Ground connected, and the fortified Middle Town and Lower Town comprise the walled city. To the east and south of the Citadel are several reservoirs. The bulk of the interments at the cemetery are memorials.
With its planned city design, multi-layered defences, complex water reservoirs and drainage system, and widespread use of stone as a building material, Dholavira is an exceptional example of Harappan urban planning. These traits highlight the distinctive position Dholavira occupied in the Harappan Civilization.
The water conservatory systems of Dholavira are renowned for their excellence. The two principal canals in the city were the northern Mansar and the southern Manhar. A 5,000-year-old tank and 16 uncorroded reservoirs were discovered during the excavation. The city also possessed a six-foot-high, working sewage pipe. Dholavira is renowned for having the world's first water conservation systems and being the first to be discovered.
Timings: The entry to the Archaeological Survey Museum at Dholavira is INR 5.Entry Fees: The historical place is open all days except Fridays from 10.00 A.M. to 05.00 P.M
3. Fatehpur Sikri, Uttar Pradesh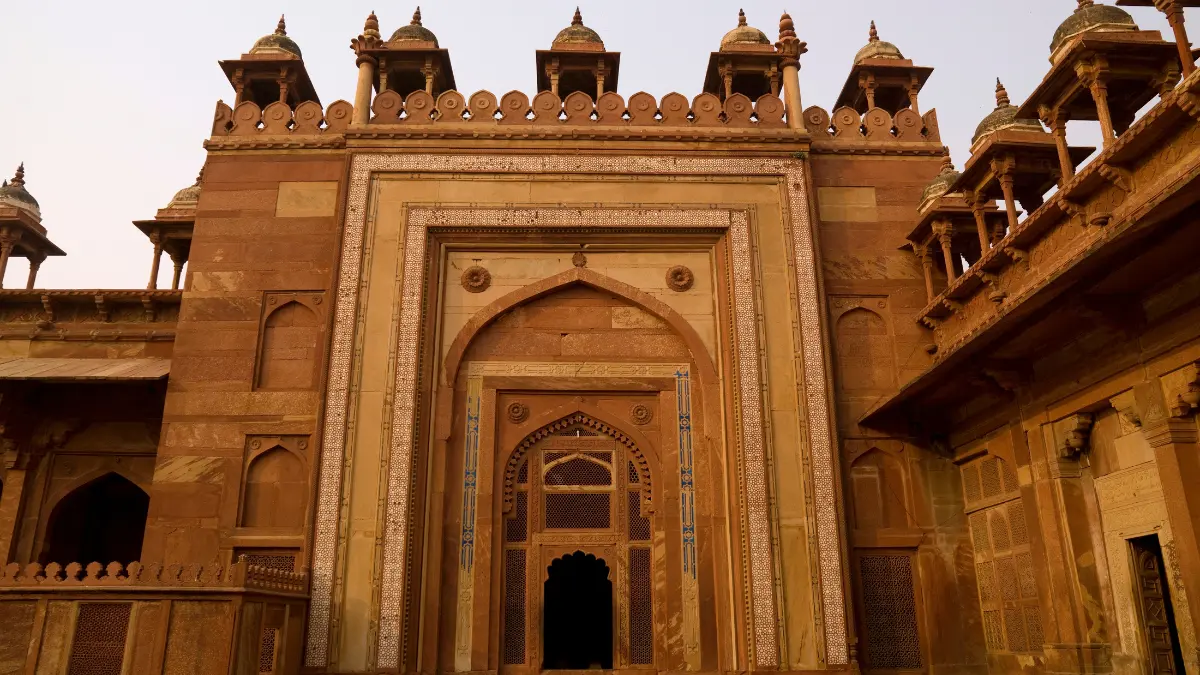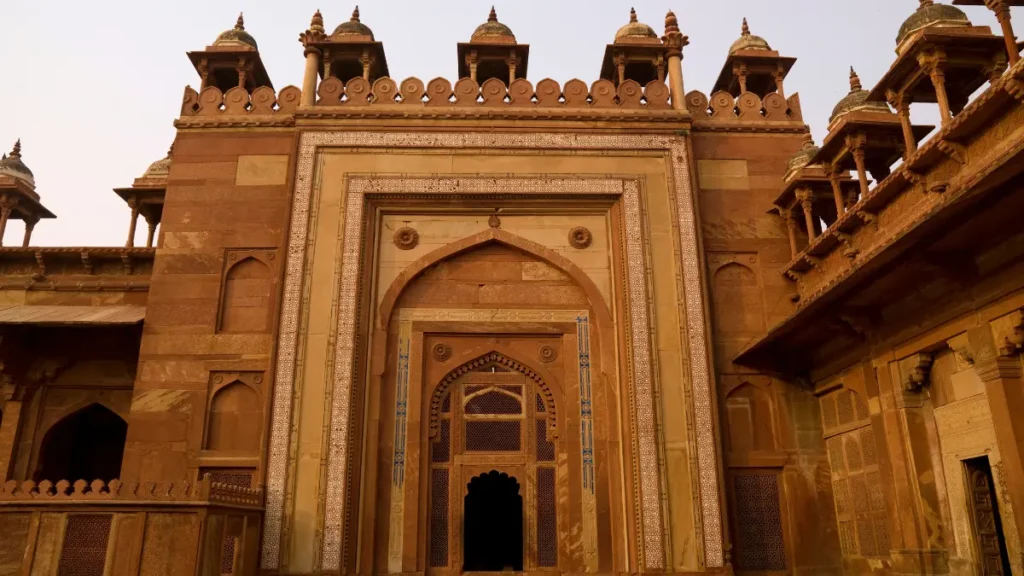 Fatehpur Sikri, a city of red sandstone that served as the lavish capital of the Mughal Empire in the 16th century, is now a well-preserved ghost town that is desolate. One of India's best examples of Mughal architecture still stands despite being strangely abandoned not long after it was built. Because of the efforts of the Archaeological department, many of the old structures in this desolate city have survived. Fatehpur Sikri is one of the best specimens of Mughal architectural brilliance at its height. Even though the city is in ruins, it is worth visiting if you're in Agra. A sight to treasure is the sunset over the ruins. The greatest illustration of the synthesis of Hindu and Muslim architecture may be seen in Fatehpur Sikri.
A wonderfully inspiring setting for a painter's canvas or the visitor's eyes, Fatehpur Sikri's turrets and domes cast shadows and silhouettes against the copper-red sky at sunset and sunrise. Emperor Akbar built this city in honour of Sufi saint Sheikh Salim Chisti. Akbar reportedly went to the saint for his blessing since he yearned to have a son and heir. The saint gave him his word that it would occur. His son was born in 1569, not too long after that. Akbar, who was thrilled, gave him the saint Salim's name.
Timings: The city is open daily from sunrise to sunset.
Entry Fees: INR 50 for Indians, SAARC and BIMSTEC citizens. INR 610 for foreigners.
4. Khangchendzonga National Park, Sikkim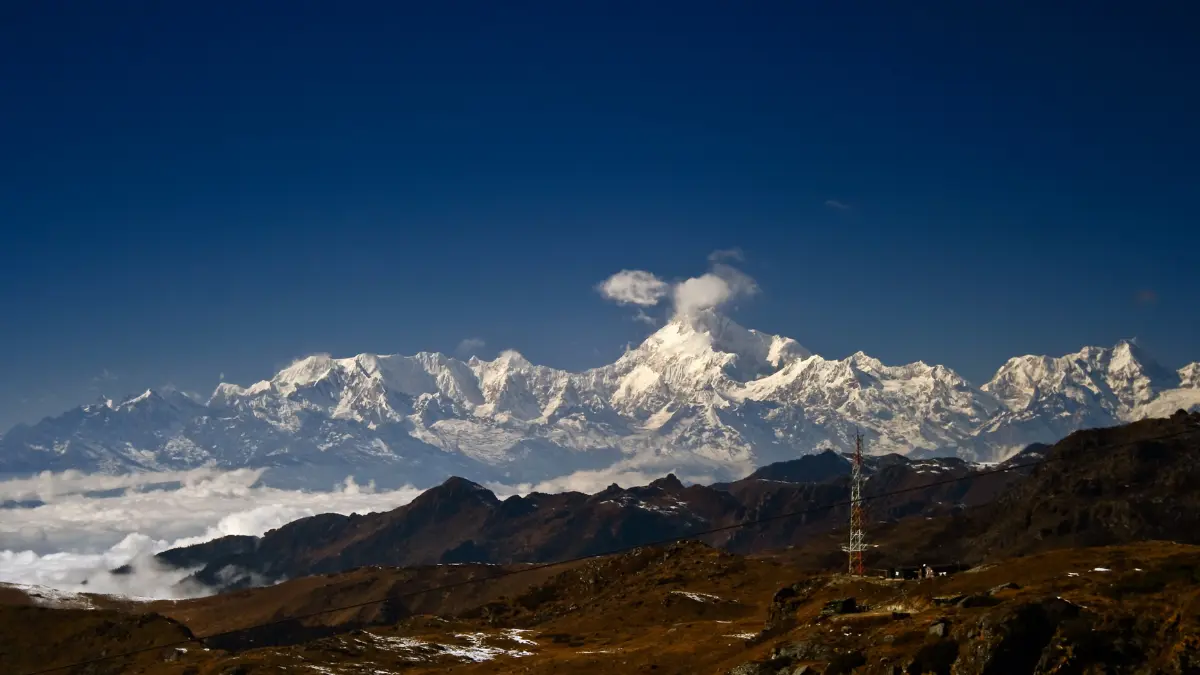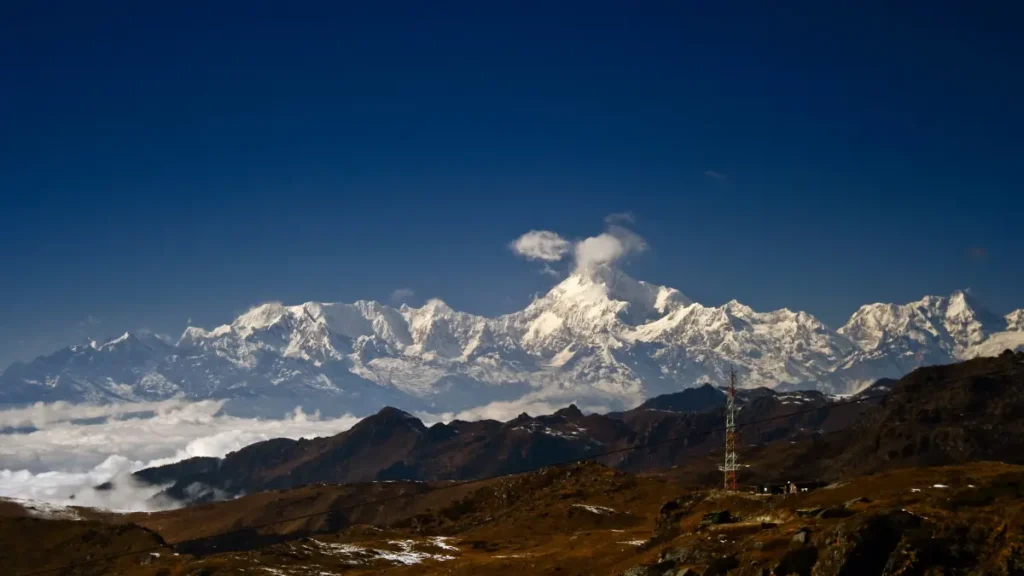 The Khangchendzonga National Park, in the State of Sikkim in northeastern India, is home to a remarkable variety of plains, valleys, lakes, glaciers, and stunning snow-capped mountains covered in ancient forests, including the third-highest mountain in the world, Mount Khangchendzonga. This mountain and several other natural features, such as caves, rivers, lakes, etc., that the Sikkimese people venerate are the subject of mythological tales. The Sikkimese identity is based on the holy meanings of these tales and customs, which have been incorporated with Buddhist doctrine.
The name Khangchendzonga means "abode of the Gods" in its literal sense. The Buddhists' most sacred place is this Park. The story goes that religious masters have buried holy books and treatises around the Park, waiting to be found by treasure hunters from all the holy sites. Khangchendzonga is revered as the Guardian Deity by the Sikkimese people, whose divine protection over the country assures peace and prosperity. Offerings are presented to this holy deity, rituals are held in his honour, and dances are performed as a tribute to him. Pang Lhabsol, one of Sikkim's well-known festivals, is a celebration of gratitude held in honour of the presiding god, Khangchendzonga.
Timings: The Park is open daily from 10.00 A.M. to 04.00 P.M.
Entry Fees: INR 350 for the first 7 days, then 40 per day. Beds inside the Park cost 100 per night, and tents cost 50 per day. Photography and videography are chargeable.
5. Ajanta and Ellora Caves, Maharashtra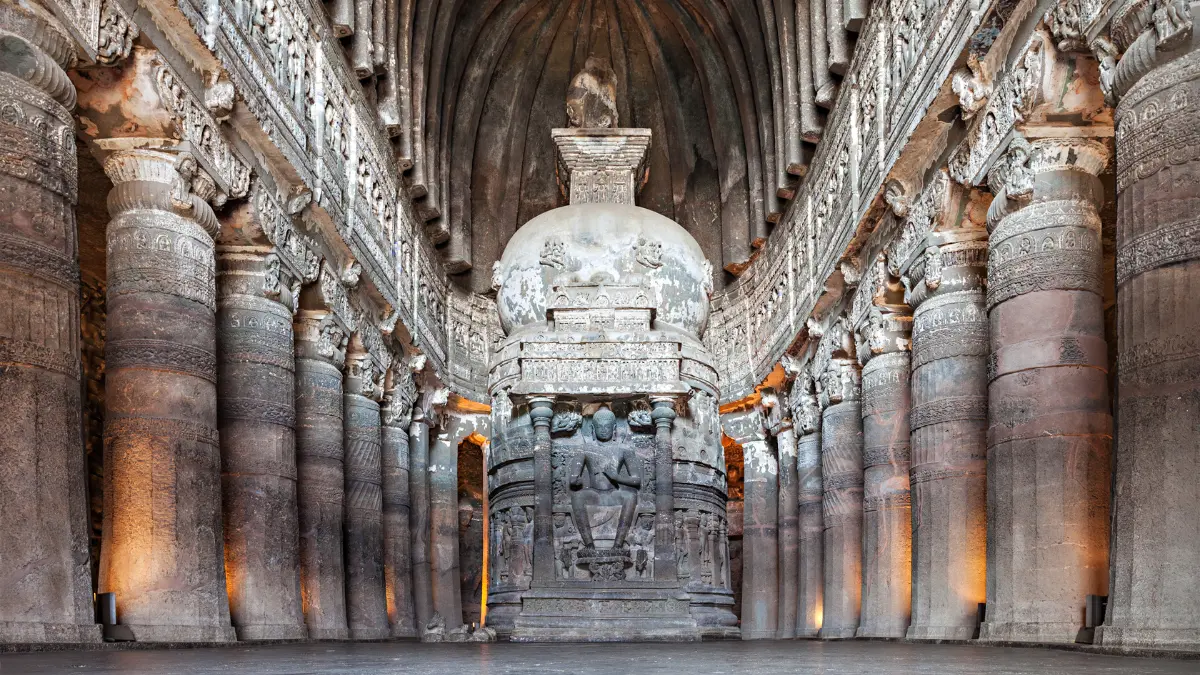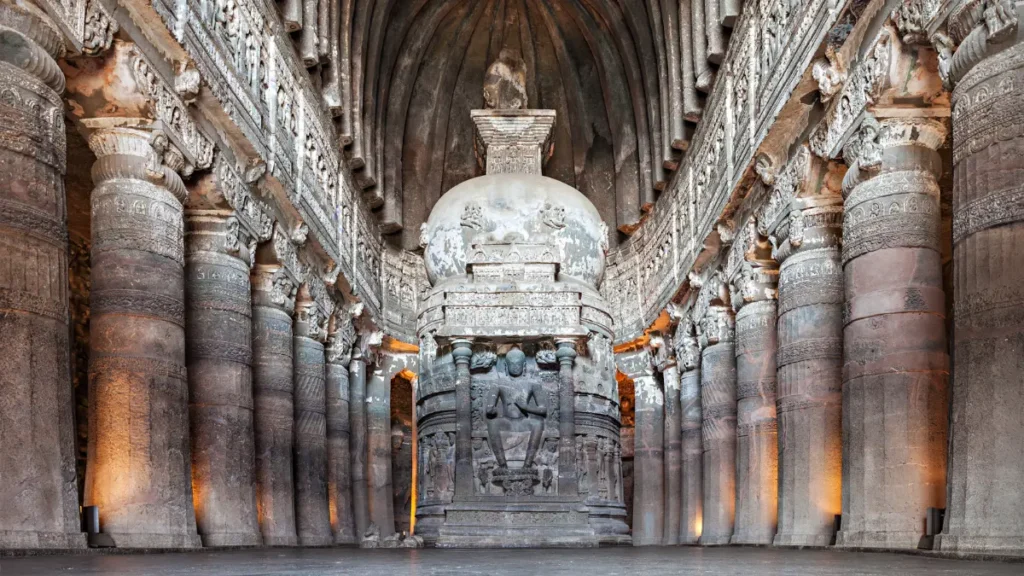 The Ajanta Ellora Caves have long been regarded as the crown jewels of Indian history and the magnificent craftsmanship of a bygone age. These 64 rock-cut caverns, which are tourist attractions, are near Aurangabad. The Ajanta and Ellora Caves are now UNESCO World Heritage Sites in India and on many tourists' bucket lists.
From the second century BC to the sixth century AD, 29 caves at Ajanta were built, compared to 34 caves at Ellora that stretch from the sixth to the eleventh century AD. The caverns of Ellora have a mix of Buddhist, Hindu, and Jain architecture, whereas all of the caves in Ajanta are Buddhist. The most well-known sight here is the magnificent Kailasa Temple, which constitutes Cave 16 at Ellora. The shrine honours Lord Shiva and his heavenly home on Mount Kailash. Its enormous height is 1.5 times as high and twice as wide as the Parthenon in Athens! One of the highlights is also the life-size elephant statues. The fact that the Ajanta and Ellora caves were carved by hand using just a hammer and chisel is the thing that surprises people the most.
Timings: Ellora Caves are open daily except Wednesdays from sunrise to sunset; Ajanta Caves are open daily except Mondays from sunrise to sunset.
Entry Fees: INR 40 for Indians and INR 600 for foreigners. Entry for children below 15 is free.
6. Sundarbans National Park, West Bengal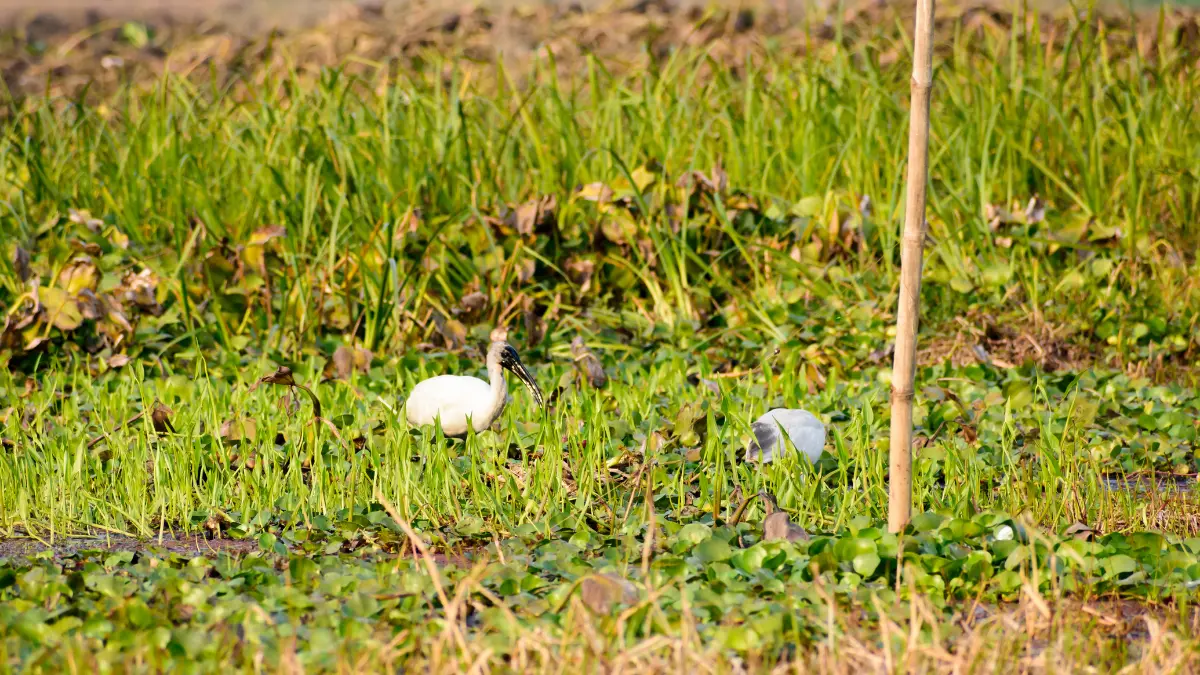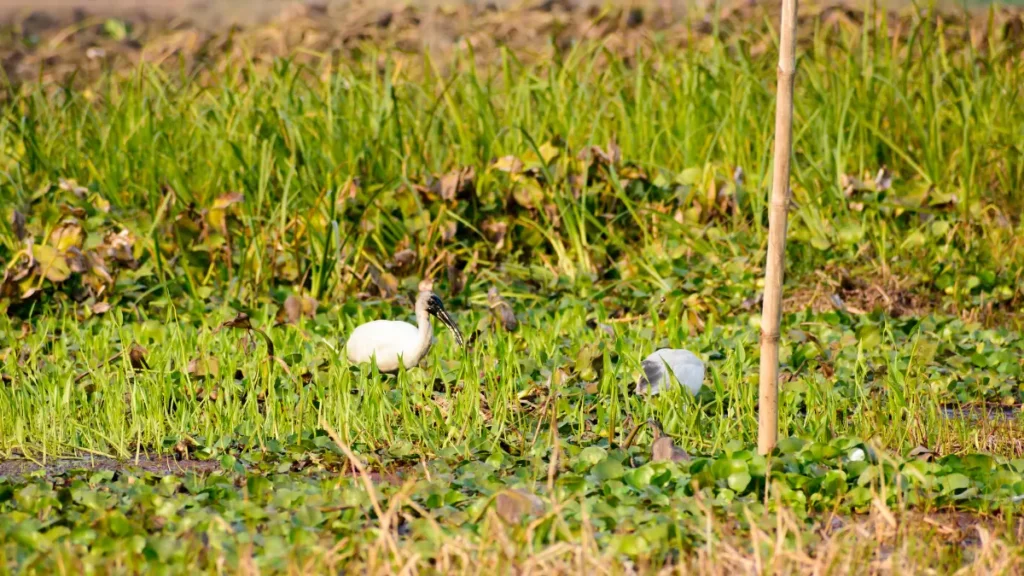 India's Sunderban is both a national Tiger reserve and the biggest mangrove in the world. The Bay of Bengal's Brahmaputra, Ganges, and Meghna Rivers confluence creates the mangrove. The Royal Bengal Tiger, rhinoceros, crocodiles, and the critically endangered Batagur Baska turtles are just a few of the wild wildlife that live there. 1,586 animals, including birds, mammals, and reptiles, may be found in Sunderban. There are 102 islands in the region, 54 of which are currently inhabited.
Visitors may see tigers up close at the Sundarbans, get an adrenaline thrill, and take speedboat rides through the mangroves. From 08.30 A.M. to 04.00 P.M., trips are also offered for a safari tour. Visitors can also purchase tour packages from Sunderban that range from two nights and three days to ten nights and eleven days. They also have a variety of lodging alternatives, including camps and resorts. Sajnekhali Watch Tower and Kalash Island are two additional attractions in the Sunderban National Park.
Sundarbans National Park is one of the most amazing UNESCO World Heritage Sites in India due to the variety of flora, animals, and activities to do there.
Timings: The Park is on all days except Sundays from 08.00 A.M. to 06.00 P.M.
Entry Fees: INR 60 for Indians and INR 200 for foreigners. Safari, boating, and lodging charges are extra.
7. Elephanta Caves, Maharashtra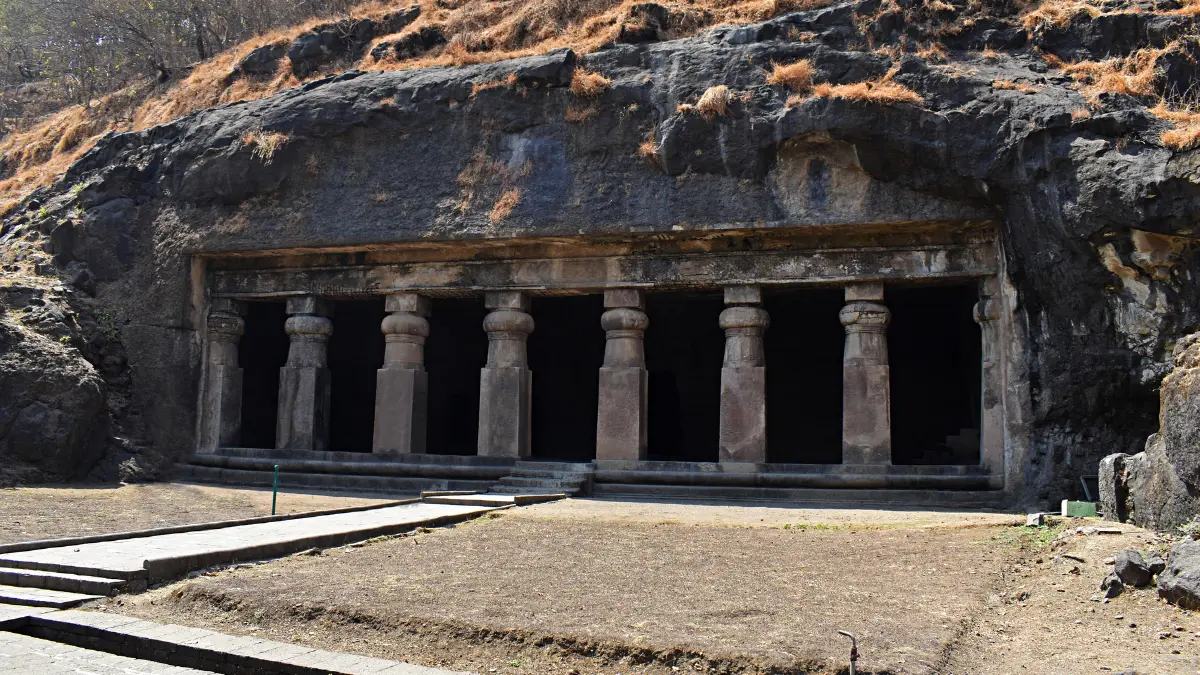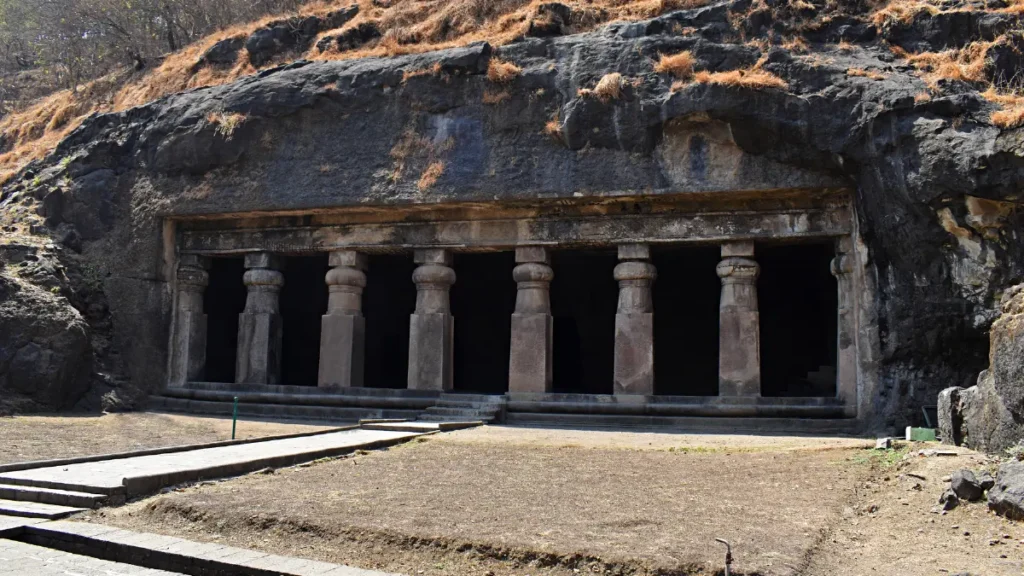 A collection of rock art related to the religion of Shiva may be found in the "City of Caves" on Elephanta Island/Island of Gharapuri in the Sea of Oman, near Bombay. Indian art has attained one of its purest forms, especially in the massive high reliefs in the main cave. Cave 1 is the most notable and the first cave you'll see. The intricate sculptures of Lord Shiva in his ten distinct incarnations are difficult to look upon without being in awe. The largest and most magnificent is a Trimurti, a three-faced Shiva who is the universe's destroyer, creator, and preserver. It stands 7 metres (22 feet) tall. Shiva is carved as Aghor/Bhairav, the Destroyer, Taptapurush/Mahadev, the Creator, and Vamadev/Uma, the Preserver.
The positioning and partitioning of the caverns into several sections, as well as the inclusion of a sanctuary or Garbhagriha, are significant advancements in rock-cut construction. The caverns are western India's most beautiful example of rock building. The Trimurti and other enormous statues, with their beautiful surroundings, are exceptional works of art.
Timings: The Caves are open all days except Mondays from 09.00 A.M. to 05.00 P.M.
Entry Fees: INR 40 for Indians, SAARC and BIMSTEC citizens; INR 600 for foreigners. Entry for children below 15 is free.
8. Nanda Devi and Valley of Flowers National Parks, Uttarakhand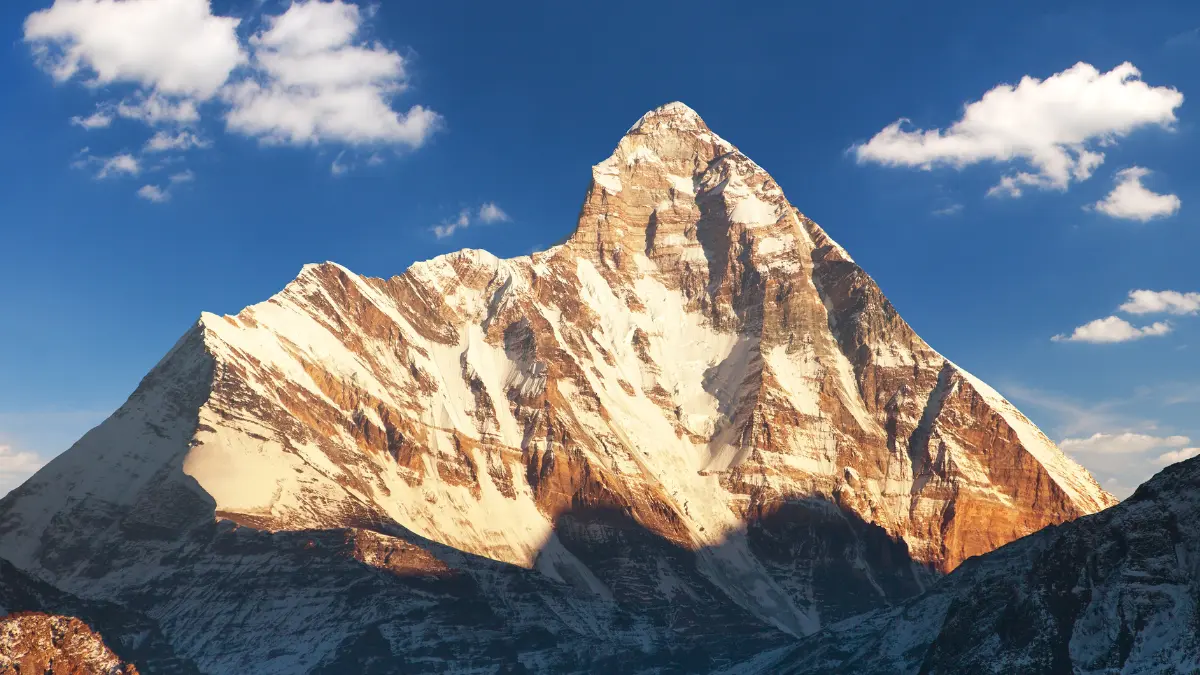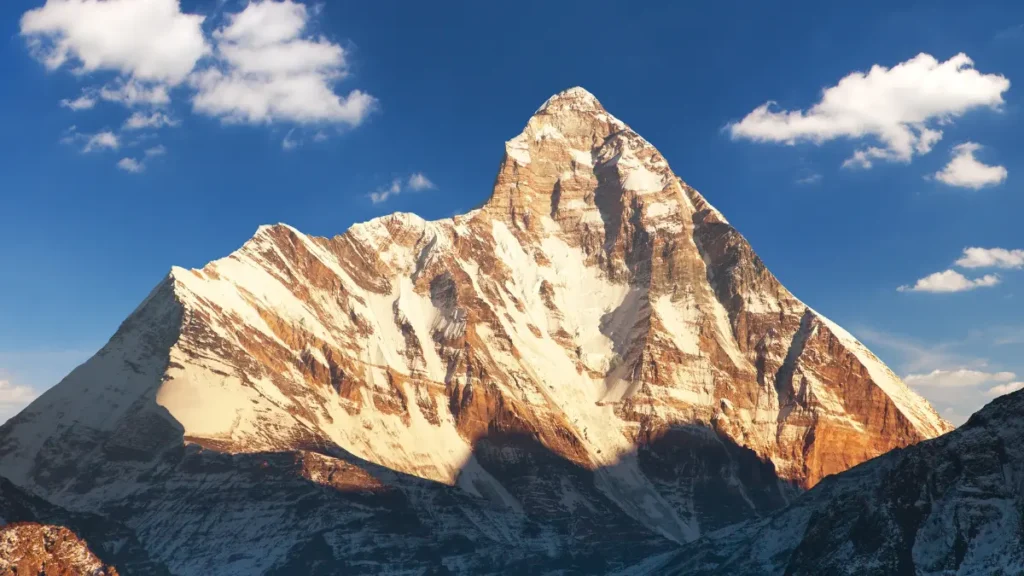 The National Parks at Nanda Devi and Valley of Flowers are breathtaking high-altitude West Himalayan environments with extraordinary biodiversity. Nanda Devi National Park, one of the most beautiful wilderness places in the Himalayas, is dominated by the 7,817 m summit of Nanda Devi, India's second-highest mountain, which is accessed by one of the deepest gorges in the world, the Rishi Ganga. The milder terrain, breathtaking alpine flower meadows, and accessibility of the Valley of Flowers National Park contrast well with Nanda Devi's rough, inhospitable high mountain wildness.
With its wide variety of high-altitude ecosystems, the Nanda Devi National Park is home to considerable populations of flora and wildlife, including many threatened species like snow leopard and blue sheep, as well as Himalayan musk deer. The Nanda Devi National Park has greater wild ungulate, galliformes, and carnivore abundance estimates than comparable protected regions in the western Himalayas.
Due to the variety of its alpine flora, which represents the West Himalaya biogeographic zone, the Valley of Flowers is of international significance. The valley's location in a transition zone between the Eastern and Western Himalaya flora and between the Zanskar and Great Himalaya ranges to the north and south, respectively, is reflected in the abundance of species.
Both the Parks are lesser-known UNESCO World Heritage Sites in India. You must visit them!
Timings: Valley of Flowers National Park is open from June to September – 07.00 A.M. to 05.00 P.M. Nanda Devi National Park is open from May to October.
Entry Fees: For Valley of Flowers National Park, the entry fee is INR 150 for 3 days (Indians) and INR 600 for 3 days (foreigners). For Nanda Devi National Park, the entry fee is INR 50 for 3 days (Indians) and INR 150 for 3 days (foreigners).
9. Victorian Gothic and Art Deco Ensembles of Mumbai, Maharashtra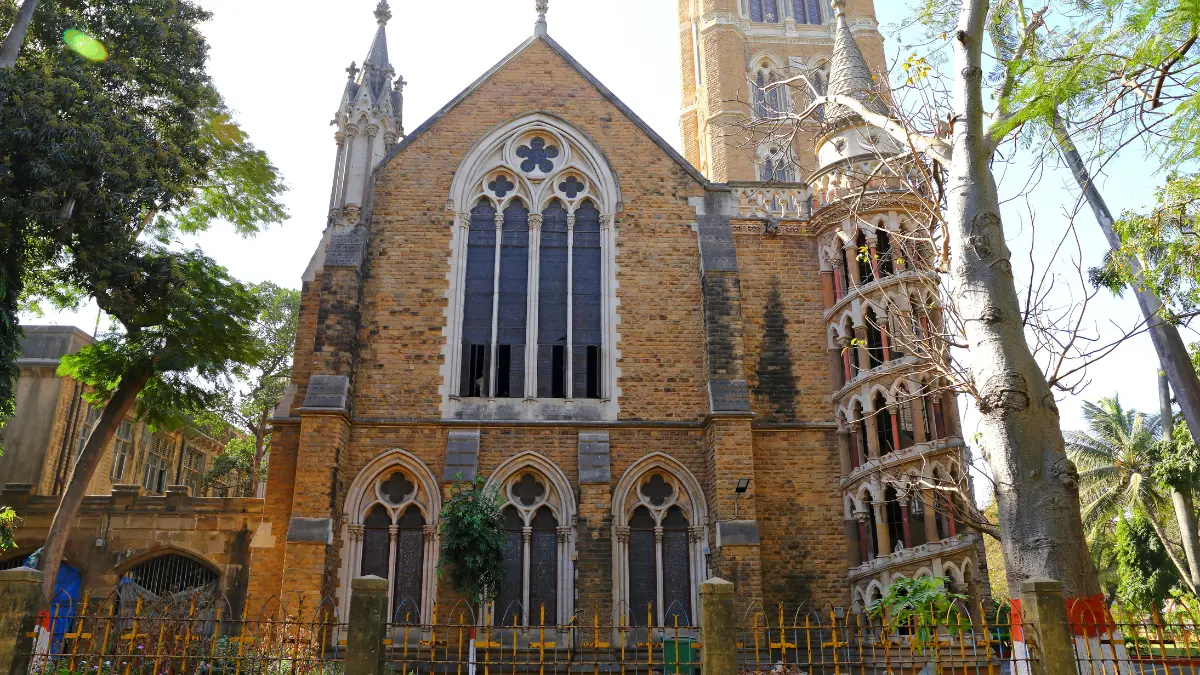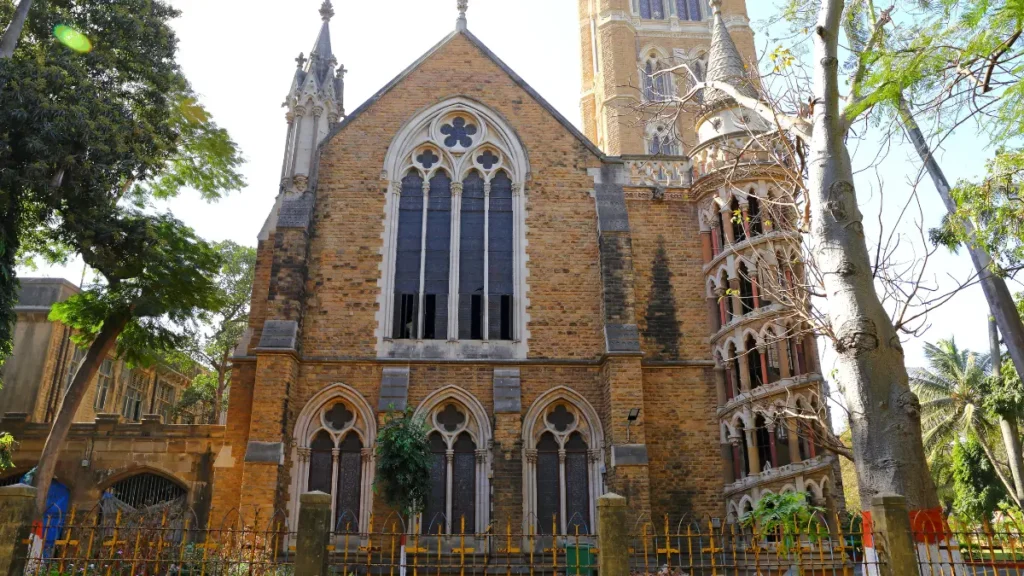 In the second part of the 19th century, Mumbai, which had developed into a major commerce hub, undertook an extensive urban planning project. As a result, groups of public buildings were built on each side of the Oval Maidan open space, initially in the Victorian Neo-Gothic style and later, at the turn of the 20th century, in the Art Deco manner. The Victorian ensemble incorporates climate-appropriate Indian design features like balconies and verandas. With their theatres and houses, the Art Deco structures combine Art Deco iconography with elements of Indian design to produce a distinctive look known as Indo-Deco. These two ensembles provide evidence of Mumbai's modernisation phases during the 19th and 20th centuries.
The Victorian Gothic and Art Deco ensembles exemplify how architecture and urban design have changed over the past two centuries. The two ensembles intersect the Oval Maidan and reflect different architectural styles, stages in the development of building materials and methods, urban planning ideologies, and historical eras. Both ensembles result from Bombay's two significant urban expansions, which helped the city grow into the global mercantile hub of the twentieth century and the modern era.
Timings: The ensembles are open to all 24/7.
Entry Fees: Entry to the ensembles is free.
10. Keoladeo National Park, Rajasthan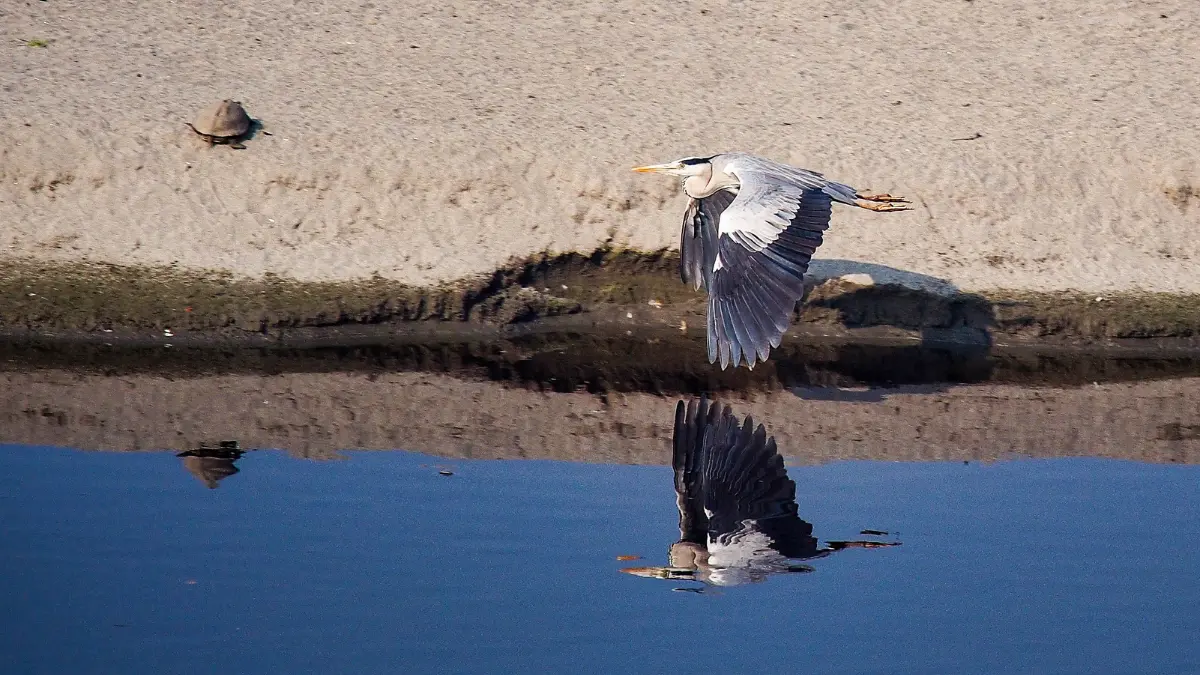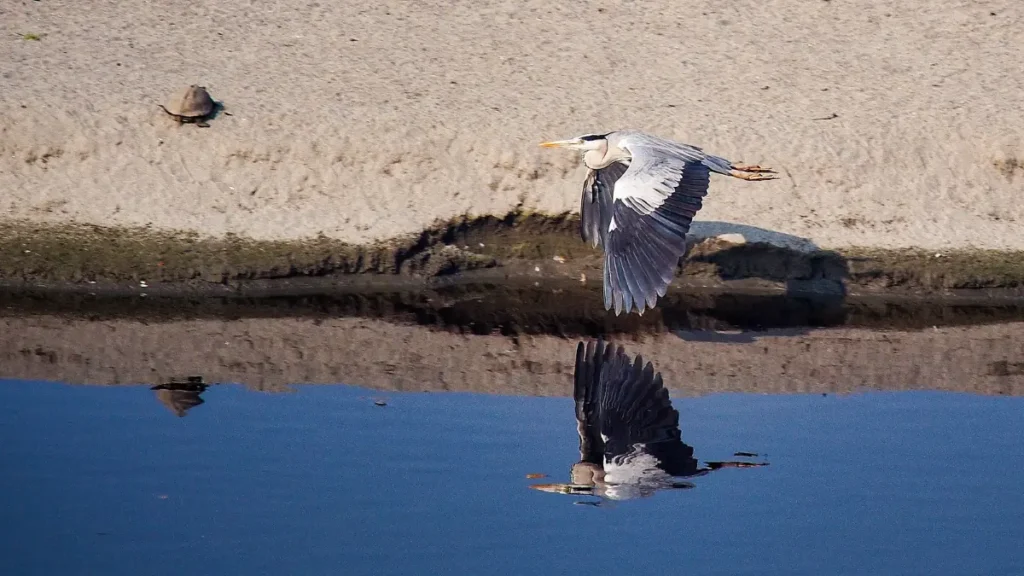 A significant wintering area for Palaearctic migratory waterfowl, Keoladeo National Park or Bharatpur Bird Sanctuary in Rajasthan is well known for its concentration of non-migratory resident breeding birds. This patchwork of grasslands, forests, wooded swamps, and wetlands is a green nature oasis amid a populous human-dominated terrain. Approximately 375 bird species and many other living forms have been documented here.
Due to its favourable location in the middle of the Central Asian migratory flyway and the presence of water, large flocks of ducks, geese, coots, pelicans, and waders migrate to the area in the winter. Several critically endangered species, such as the Greater Spotted Eagle and Imperial Eagle, may be found in the Park, and it is the only known wintering location of the Siberian Crane's primary population. The most impressive heronry in the area is produced during the breeding season by 15 species of herons, ibis, cormorants, spoonbills, and storks.
Timings: The Park is open from 06.00 A.M. to 06.00 P.M. in summer and 06.30 P.M.05.00 P.M. in winter.
Entry Fees: INR 50 for Indians and INR 400 for foreigners.
11. Sanchi Stupa, Madhya Pradesh – Buddhist Monuments at Sanchi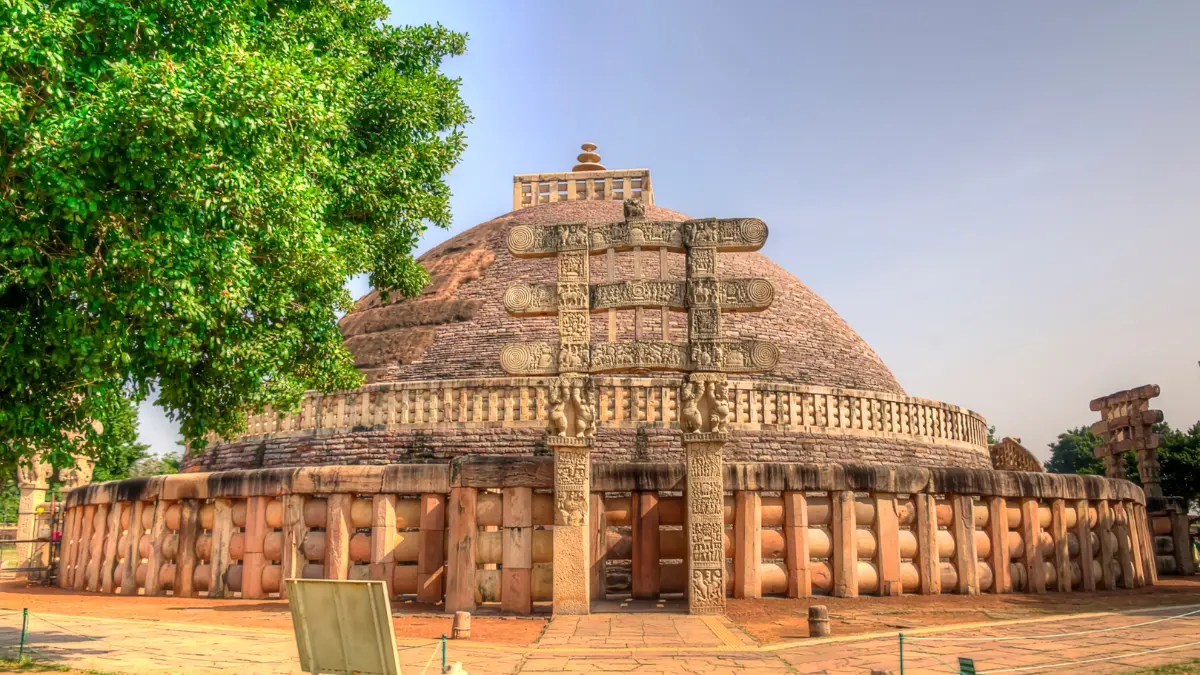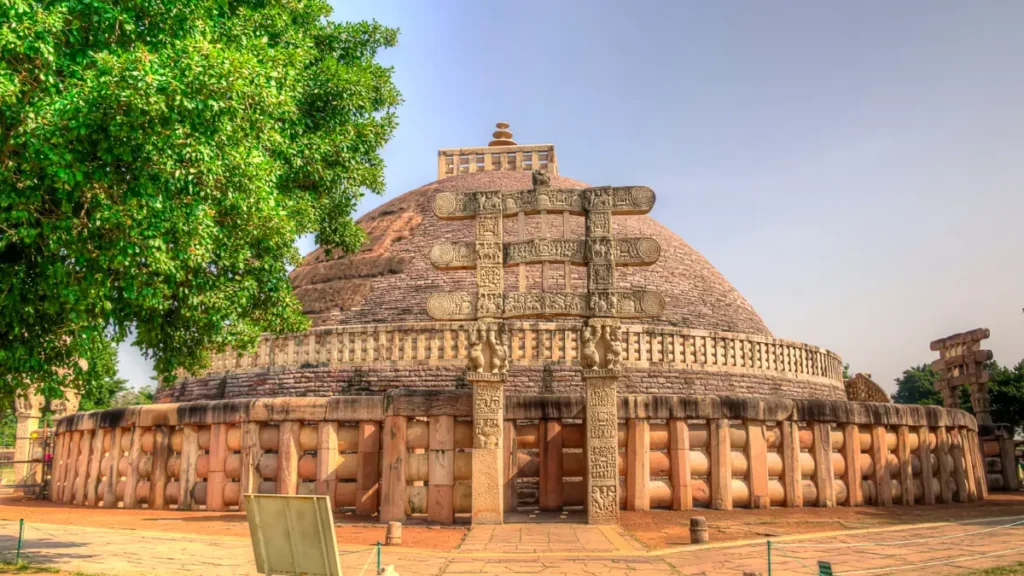 If you are looking for a comprehensive history of the Buddhist times, the Buddhist Monuments at Sanchi are the go-to place. This complex's stupas, stambhas, viharas, and temples are the oldest and most mature aniconic art. These monuments are mentioned in the Sri Lankan Buddhist stories as sacrosanct Cetiyagiri, where Emperor Ashoka's son, Mahendra, rested briefly before undertaking a journey to Sri Lanka.
Timings: The monuments are open to visitors from 06.30 A.M. to 06.30 P.M. daily
Entry Fees: INR 40 for Indians, SAARC and BIMSTEC citizens; INR 600 for foreigners. The entry for children below 15 years of age is free.
12. Ahmedabad, Gujarat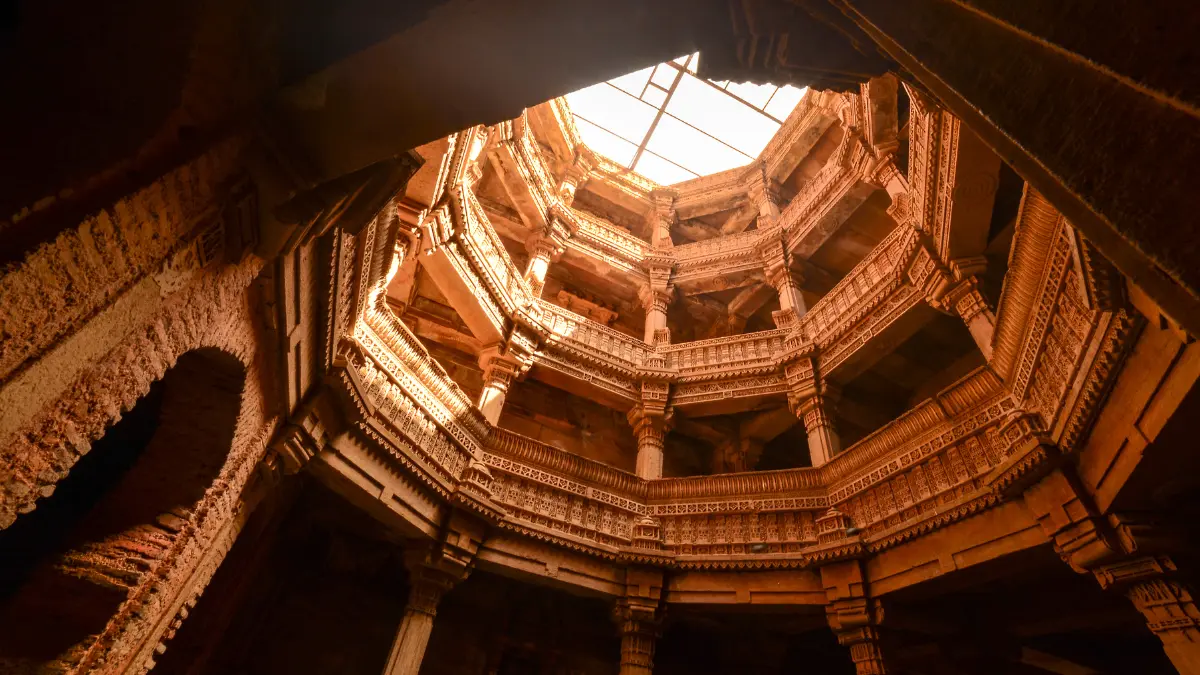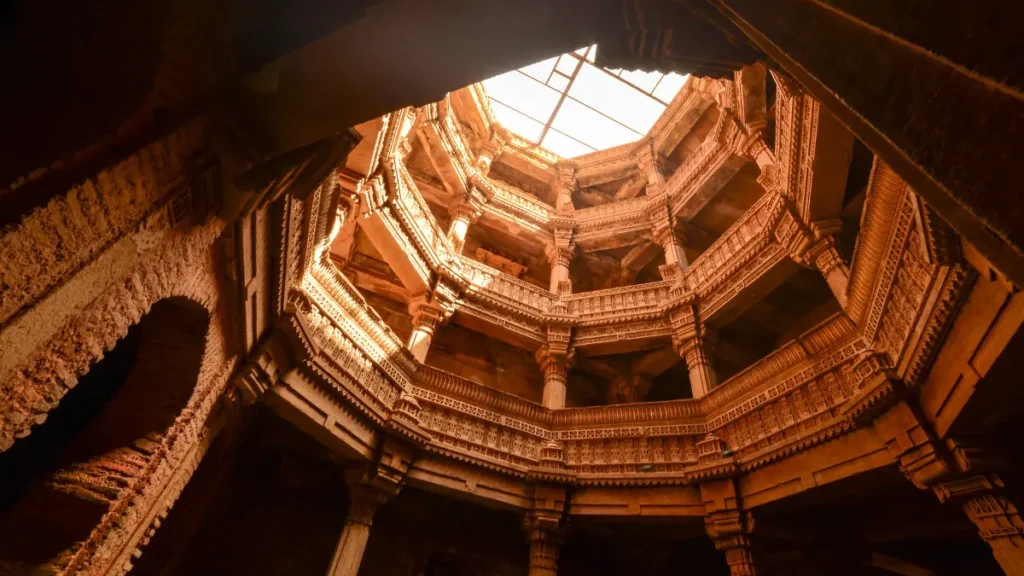 Ahmedabad, India's first World Heritage City, will give visitors a memorable experience. This vibrant city, formerly the capital of Gujarat, is jam-packed with entertainment. Ahmedabad's attractiveness stems from its ability to integrate the ancient and modern, luring tourists worldwide symbiotically. Ahmed Shah I established it during the Indian Mughal era, and it is now a mingling place of cultures and religions. To experience Gujarat's glitz, remaining here for a few days is worthwhile.
The Sultanate-era monuments' architecture displays a singular blending of the cosmopolitan nature of the old city. The rich domestic wooden architecture of the old city, which consists primarily of distinctive "havelis", "pols", and khadkis, is associated with this heritage along with the complementary traditions embodied in other religious structures. Since they are likewise an essential part of Ahmedabad's urban legacy, they represent the community organisational network.
Timings: Not applicable
Entry Fees: Not applicable
13. Rock Shelters of Bhimbetka, Madhya Pradesh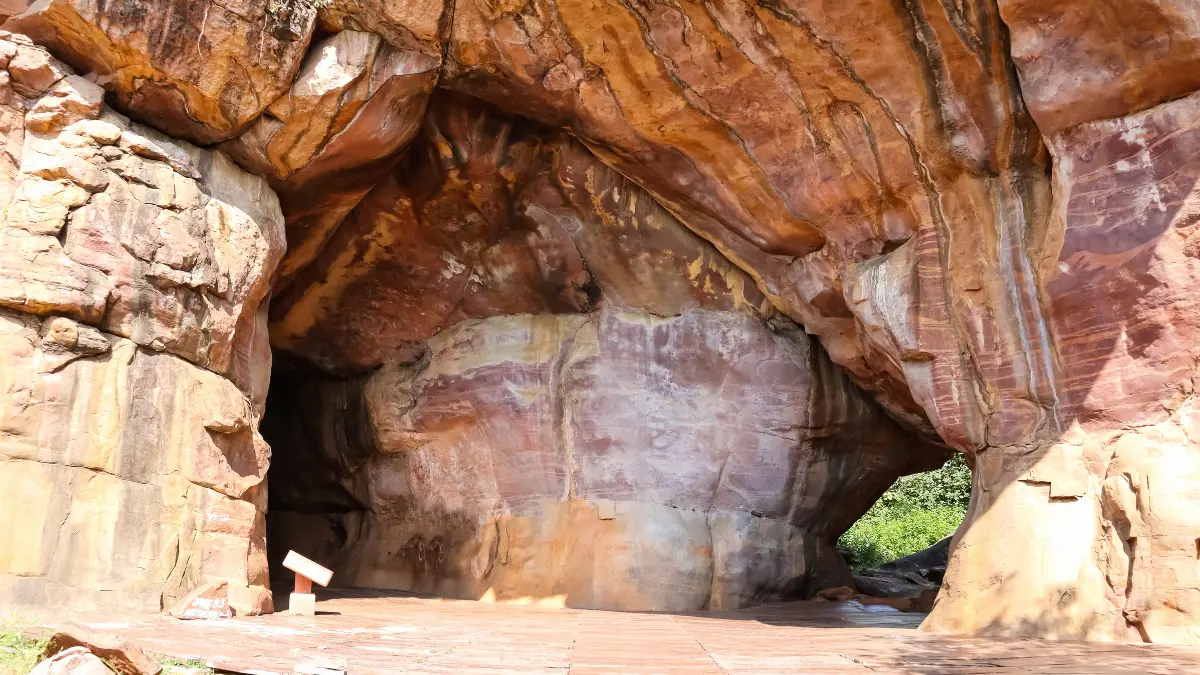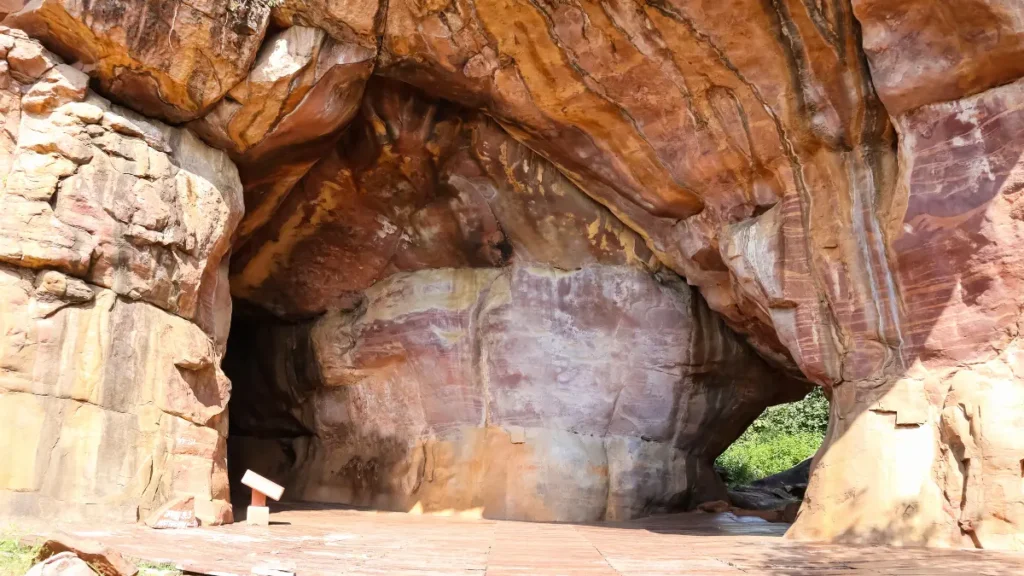 The vast caverns of Bhimbetka are 45 kilometres from Bhopal, the capital of Madhya Pradesh. These caves are close to the village of Bhiyapura in the Raisen district since they are situated along the Bhopal-Hoshangabad route. With its magnificent rocks strengthening the ancient treasure inside, the northern margins of the legendary Vindhyachal hills are home to remarkable rock shelters and murals. The caves of Bhimbetka are surrounded by rich flora in deep woods, rugged terrain, and jagged cliffs, with tall rocks defending the ancient premises.
According to legends, Bhimbetka derives its name from Mahabharata's Bhima – 'Bhima + baithaka' – the seating of Bhima. There are over 700 rock shelters, of which 500 are decorated with paintings of all ages. Interestingly, there is a rock that displays the painting of a red bison attacking a man, but it's only visible when the sun is in a particular position. The rock paintings comprise several layers from different historical periods, including the Upper Palaeolithic, Mesolithic Age, protohistoric, early historic, and mediaeval.
Since these caves include rock drawings made by people as early as 15,000 years ago in vivid and expansive detail, the footsteps of ancient man may be seen for miles in the sands of time.
Timings: The place is open daily from 07.00 A.M. to 06.00 P.M.
Entry Fees: INR 25 for Indians and INR 500 for foreigners.
14. Mountain Railways of India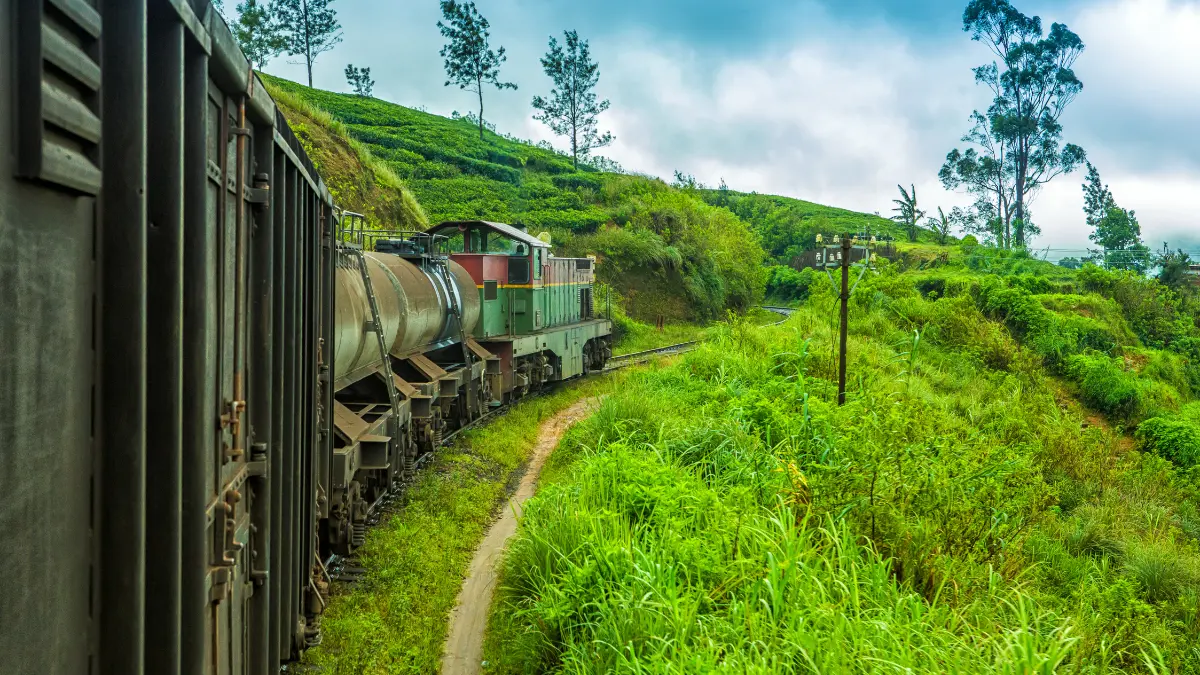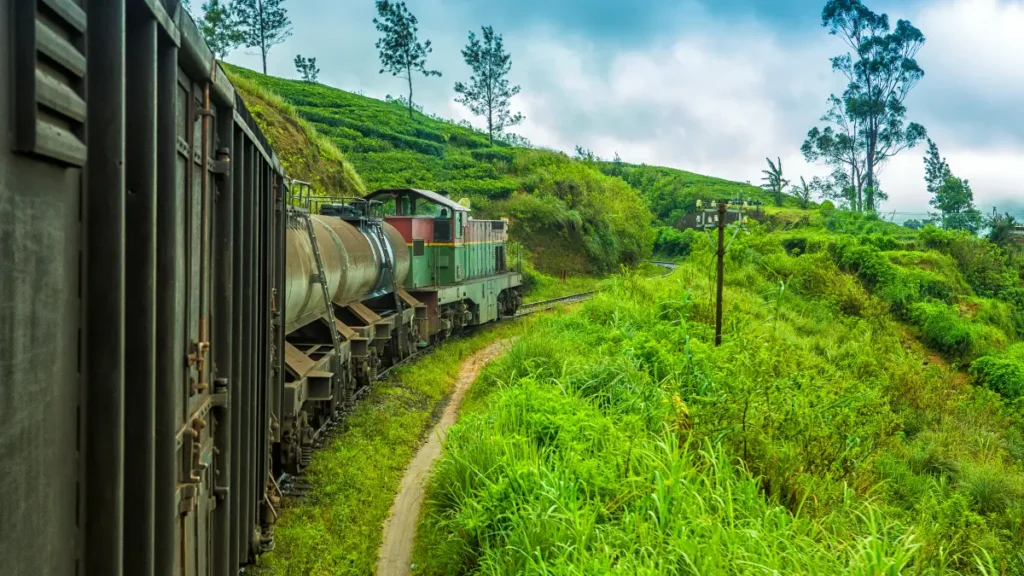 At least one institution from the British colonisation of India is being upheld and valued today: a vast railway network. Although there are lines across the subcontinent, the Darjeeling Himalayan Railway, the Nilgiri Mountain Railway, and the Kalka Shimla Railway are the three mountain railroads that comprise a single World Heritage site.
Due to its miniature size, the small-gauge Darjeeling Himalayan Railway—often called the "toy train"—opened in 1881. This train line was built due to an engineering feat that was nothing short of enormous. The first 51-mile marathon rose from Siliguri, which began at 400 feet, to Ghum, which ended at around 7,407 feet. The serpentine route featured a never-ending succession of switchbacks, loops, hairpin curves, tunnels, and bridges to achieve significant ascent at a manageable rate.
In Tamil Nadu, the Nilgiri Mountain Railway traverses 29 miles of steep terrain. In contrast to the Himalayan railroads to the north, this steam-powered line ascends through southern forests on its way to Udhagamandalam, where it ends. British authorities sought shade from the heat in this hill town called Ooty.
The 60-mile Kalka Shimla Railway was built in the late 19th century with a 4,659-feet rise to make it easier for the British Raj's foreign rulers to escape the heat in Shimla, the hill station that served as the Raj's summer capital. The longest tunnel on the railway is 3,750 feet long, and there are 102 total. Additionally, it travels across 864 bridges, many of which are viaducts with many levels of arched galleries resembling the aqueducts of ancient Rome.
The Indian Mountain Railways are excellent cases of how access to the plains and plateaus of the Indian Himalayas has been made possible. They symbolise the material and technological efforts made during this period by human cultures to open mountain communities using the railway. They are functional living lines that have been well-maintained. They are still utilised in the same manner and for the same objectives as when they were first created. They are the only three UNESCO World Heritage Sites in India that are clubbed into one, even though they're in different states. The railways' journeys are something to look out for!
Timings: Not applicable.
Entry Fees: Not applicable.
15. Qutb Minar and its Monuments, Delhi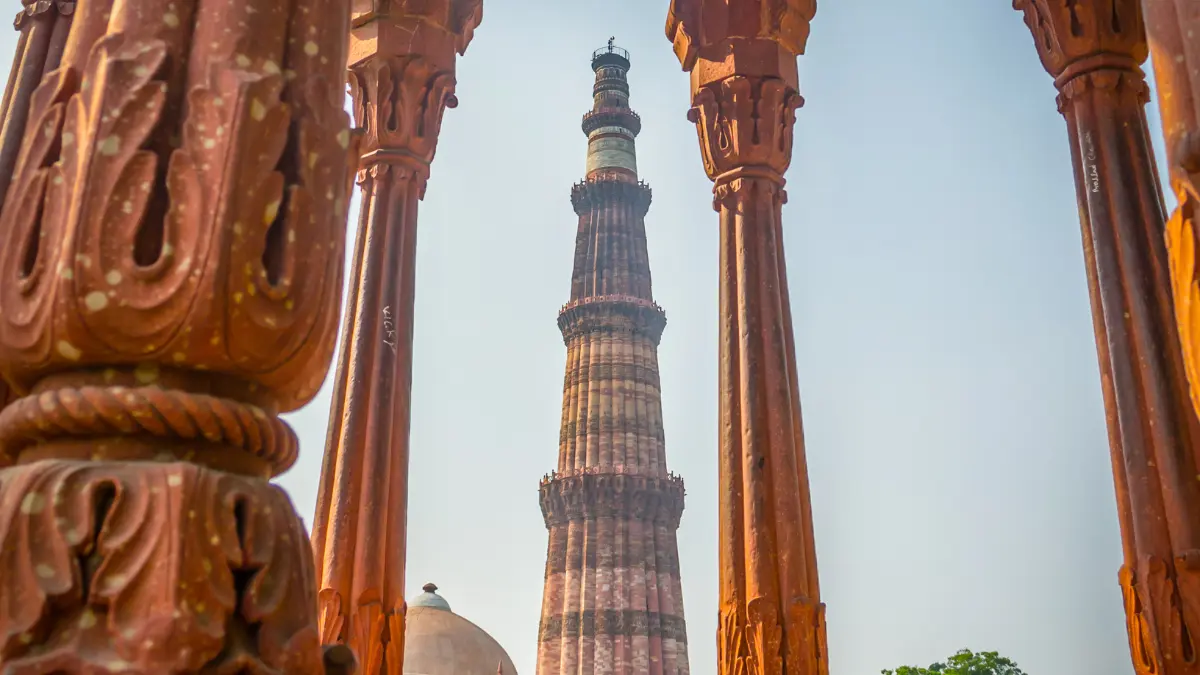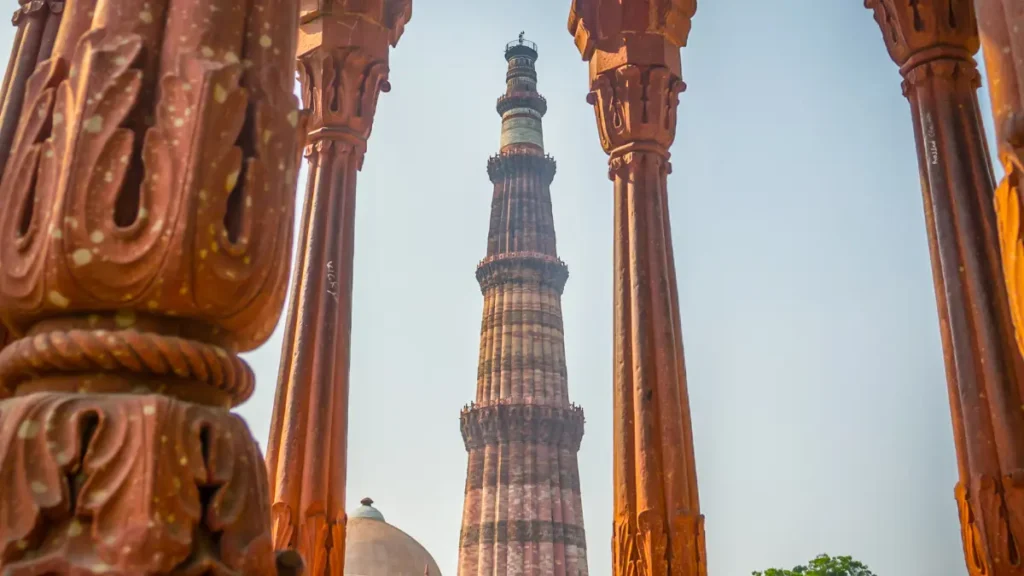 Qutub Minar, or Qutb Minar, is a skyscraping architectural masterpiece that attracts tourists and architects. One is drawn in to marvel at the complex sandstone sculptures' honeycomb-like patterns and the skill of the artists who created them. The ancient Iron Pillar of Delhi, constructed in the fourth century, is also housed in the Minar and refuses to rust. The cause of this phenomenon continues to elude scientists and metallurgists. Quranic texts are written in calligraphy on the walls. The Minar represents cultural variety and fusion since it combines Persian, Islamic, and Indian architectural influences in its construction.
The Qutub Minar complex's religious and burial structures serve as a superb illustration of the architectural and aesthetic achievements of early Islamic India.
Timings: The Qutub Minar is open daily from 07.00 A.M. to 05.00 P.M.
Entry Fees: INR 30 for Indians and INR 500 for foreigners. Entry for children below 15 is free.
Conclusion
UNESCO World Heritage Sites in India are a tribute to its extensive past, diverse cultures, and stunning natural surroundings. They provide a singular chance for tourists to delve into the nation's history, engage with its lively customs, and take in its stunning scenery. These locations are not only a source of pride for India but also a piece of the common heritage of all people. These treasures must be kept safe and conserved for future generations to relish and benefit from them. We hope you visit these places at least once in your lifetime to live the culture of India.