If you're looking for places to visit in Hyderabad, you have come to the right place. Hyderabad is a beautiful city of Nawabs that will transport you back in time. A trip here will rejuvenate your senses, which you should take advantage of. We have categorised a list of tourist places in Hyderabad that you can visit with your friends, family, or partners.
Best Places to Visit in Hyderabad with Family
1. Golconda Fort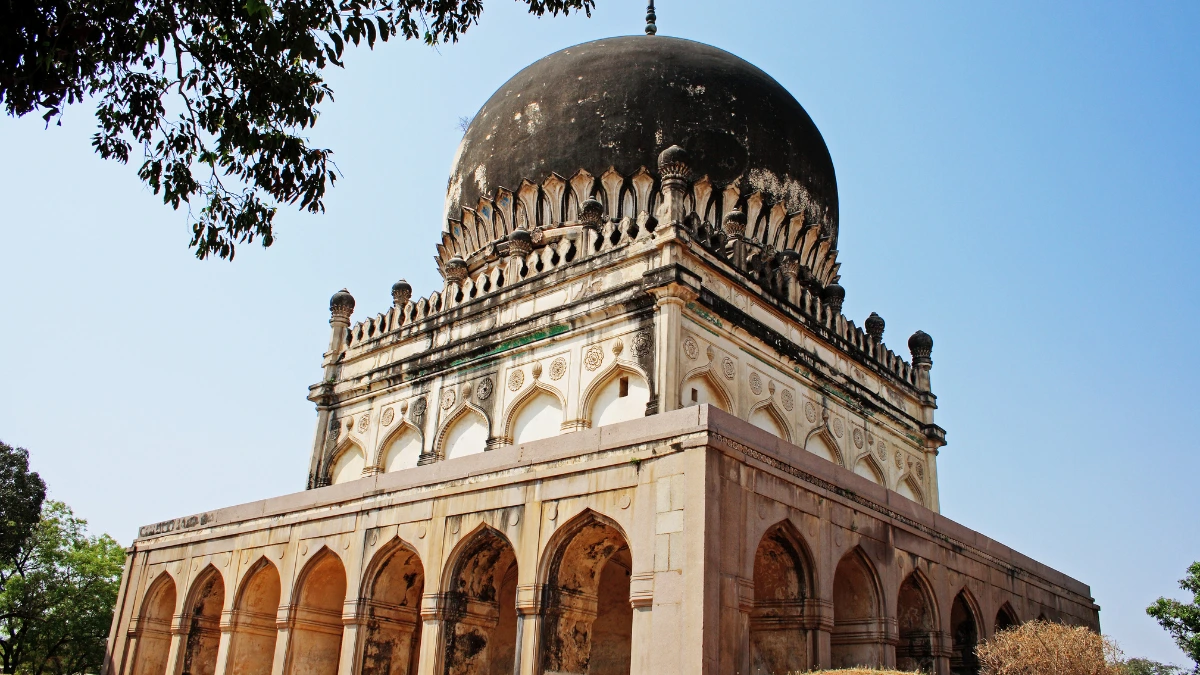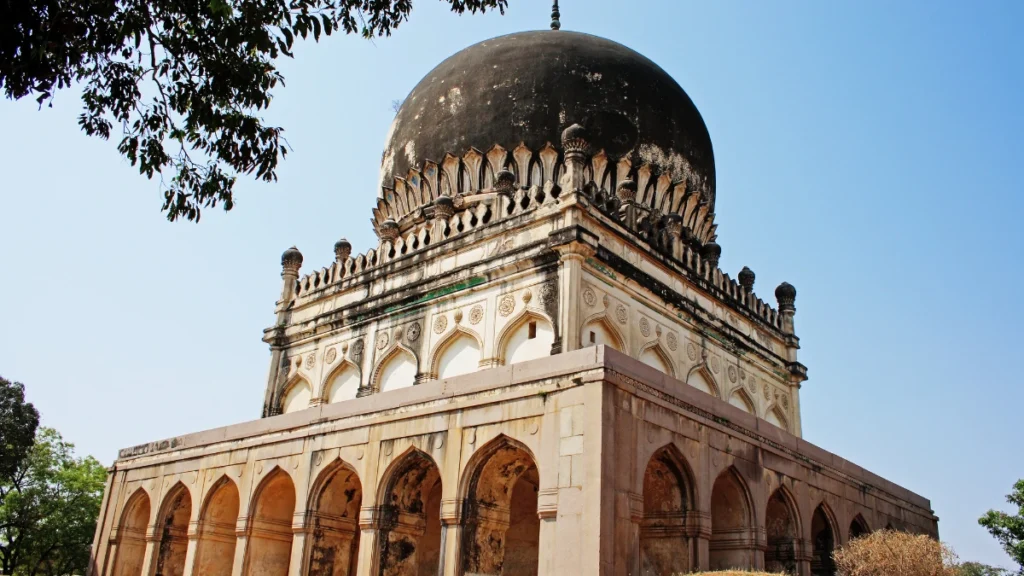 The Qutub Shahi kings constructed the Golconda/Golkonda Fort. Legend has it that a little boy found an idol on the hill where the fort is situated, who informed the then Kakatiya King and a mud fort was created. Later, the Qutub Shahi kings created a fort spanning 5 kilometres. The fort was left in ruins by the Mughals after invading it in 1687.
The echo of the past has reverberated through and through, and the fort still has four drawbridges, magnificent halls, mounted cannons, eight entryways and more. As a result of Aurangzeb's troops successfully passing through this gate, the outermost enclosure is known as Fateh Darwaza or Victory Gate. One of Golconda's numerous well-known technical wonders is the remarkable acoustical effects at Fateh Darwaza. Clapping your hands at a location close to the dome entrance causes a reverberation that can be heard at the hilltop pavilion about a kilometre distant. The clapping acted as a word of caution to the fort's occupants about any potential threat.
Timings: The fort is open to visitors from 09.00 A.M. to 05.30 P.M. There are also evening light and sound shows in English, Hindi, and Telugu, and their timings vary according to seasons and language.
Entry Fees: INR 25 for Indians and INR 300 for foreigners
2. Charminar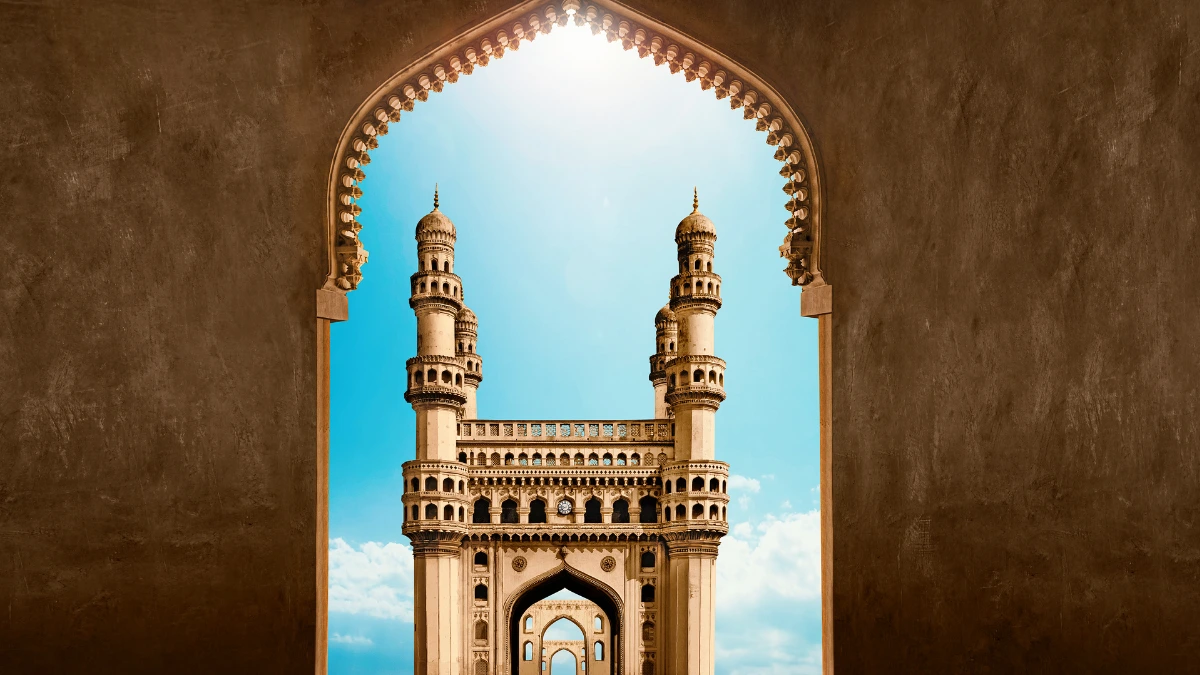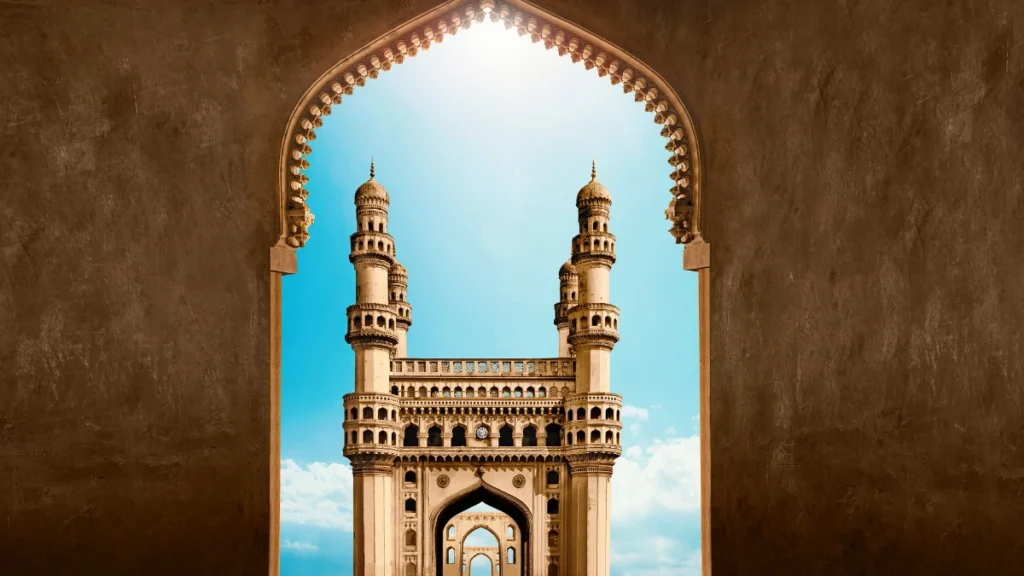 As the name suggests, Charminar is a square monument with four pillars on the sides constructed by Sultan Mohammad Quli Qutb. This architectural marvel has been inspired by Shia 'Tazia', built in memory of Prophet Muhammad's son-in-law, who lost his life in the battle of Karbala.
The reason behind the creation of the Charminar is still a mystery. There are many interesting legends surrounding it. According to one, Charminar was made by the Sultan in honour of his wife Bhagmati. Some say it was built to honour Hussain, the son-in-law of Prophet Muhammad. According to a French traveller, the monument was built to honour the start of the second Islamic millennium. There is also an old mosque on top of the monument for offering prayers.
Timings: The monument is open from 09.30 A.M. to 05.30 P.M.
Entry Fees: INR 5 for Indians and INR 100 for foreigners.
3. Hatiyaan Jhaad
Have you ever heard of the story of Ali Baba and the 40 thieves? Well, the story behind Hatiyaan Jhaad is quite similar and real. Hatiyaan Jhaad is a 700-year-old Baobab tree that is said to have been brought to Hyderabad from Africa by Arab traders. The tree also has a huge hole that one can slide down.
According to popular legend, 40 thieves made this tree their residence for over a month. They used to live inside the tree during the daytime and came out at night to loot the nearby residents. One night, somebody saw smoke from the tree and informed the authorities. They were discovered, and their dread ended.
Timings: Hatiyaan Jhaad is open daily from 10.00 A.M. to 06.30 P.M.
Entry Fees: There is no entry fee.
4. Wonderla Amusement Park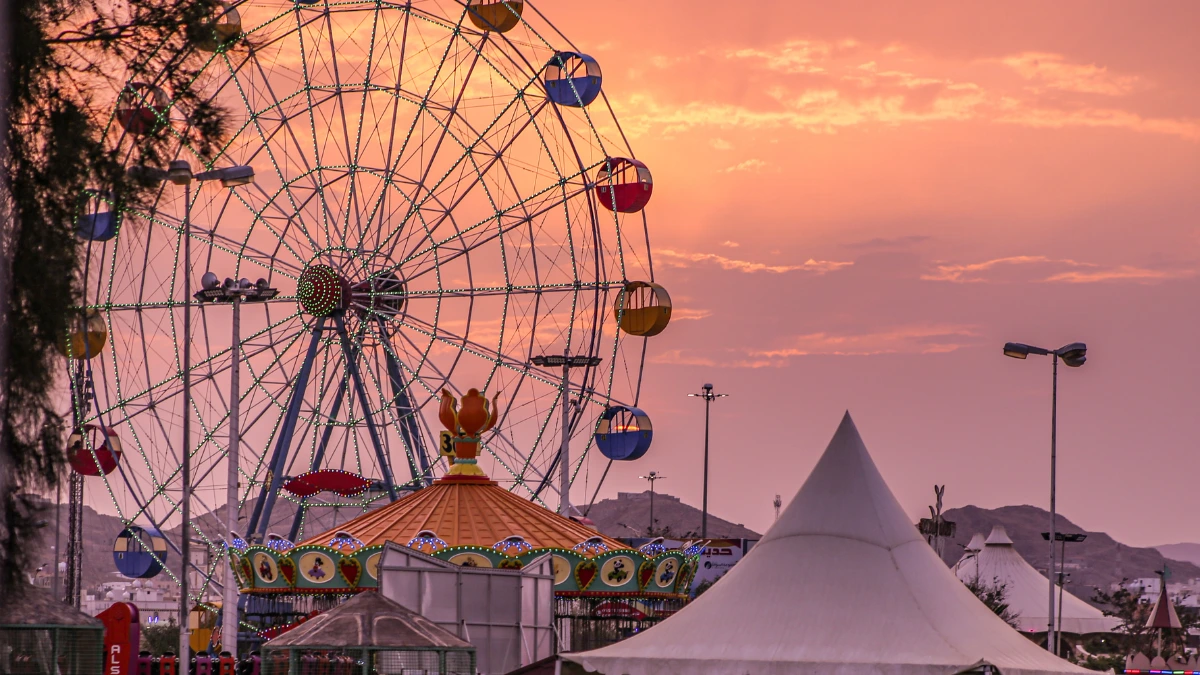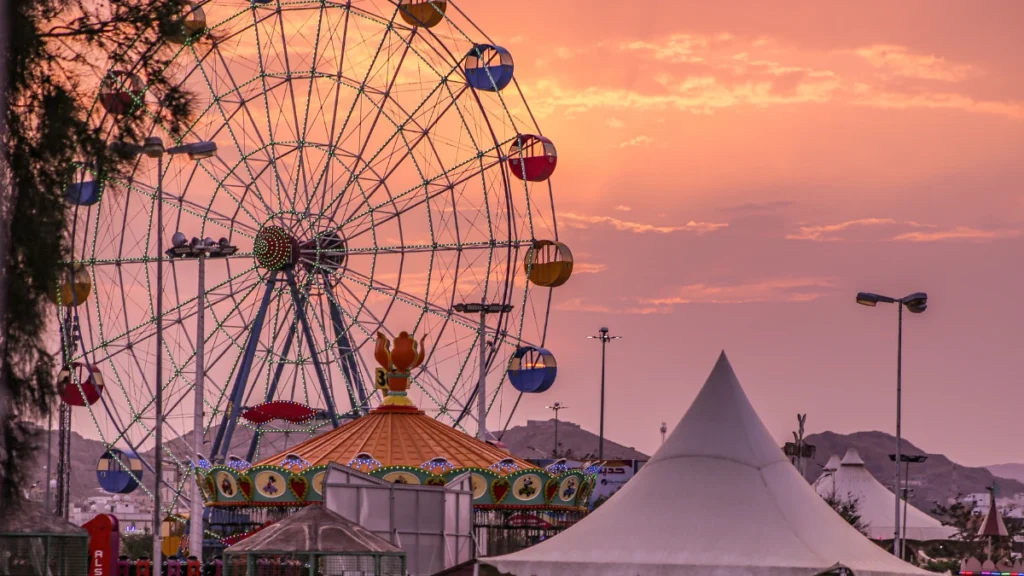 WonderLa amusement park guarantees each visitor an enjoyable time. It offers a unique experience with its cutting-edge land rides and exhilarating water rides. Every visitor is delighted and amazed by the incredible selection of attractions: water rides, dry rides, high-adrenaline rides, and rides specifically designed for children. There are over 43 exhilarating rides to entice every tourist. A wide range of amenities and superb eating options further enhance the experience. It is one of the best places to visit in Hyderabad with family.
Timings: The Park is open from 11.00 A.M. to 07.00 P.M.
Entry Fees: Ticket prices range from INR 800 to INR 1200, depending on season and age. Student discounts are also available.
5. Ramoji Film City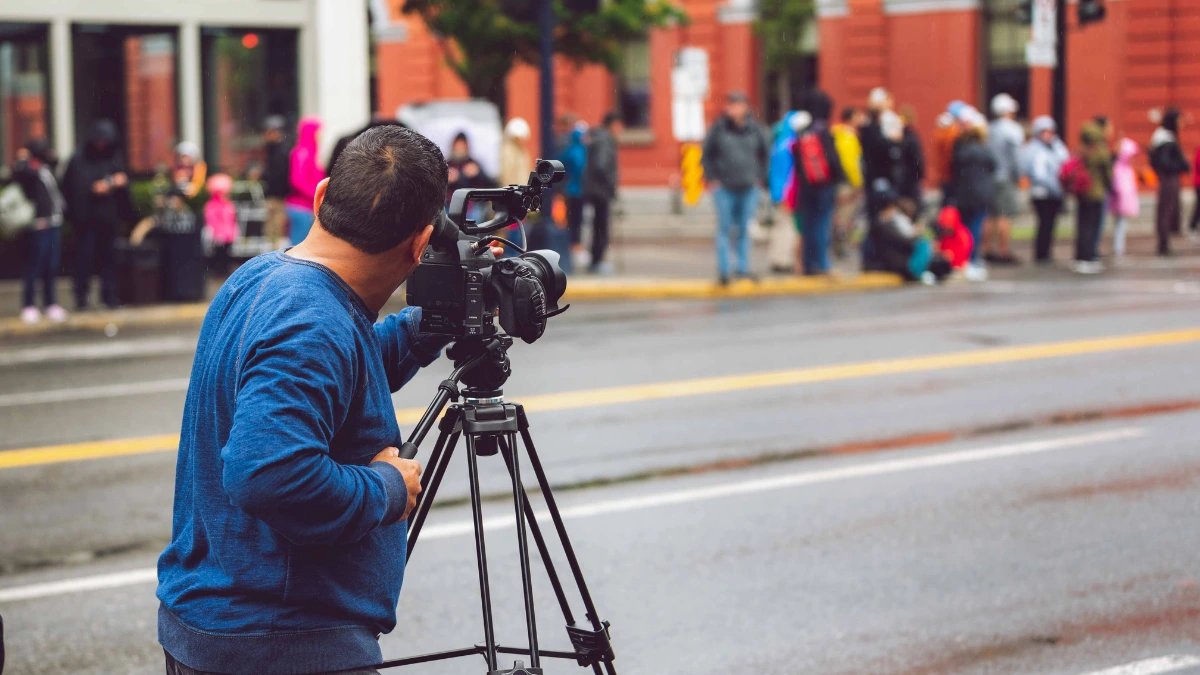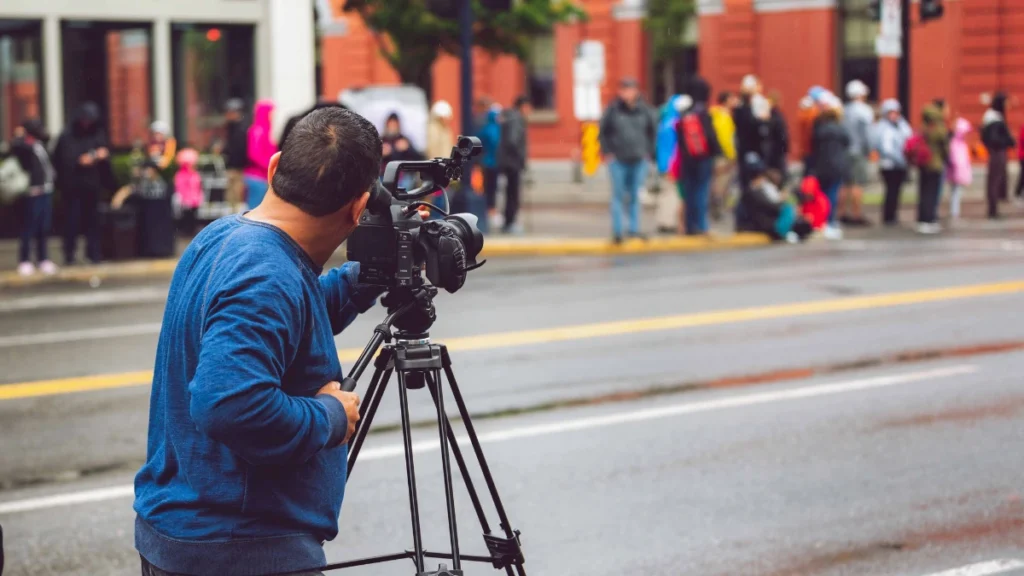 Ramoji Film City Hyderabad is a theme and amusement park for entertainment fanatics. The Guinness Book of World Records has recognised it as the largest film studio complex in the world, covering 2500 acres. Ramoji Film City has a capacity for 20 film units at once and offers a variety of filming settings, such as London Street, Hollywood landmarks, Japanese gardens, an airport, a hospital, and landscapes. The Film City also offers accommodation options for all budgets if you wish to spend a night or two here.
Ramoji Film City is an entertaining location where you may partake in various activities, including film city tours, adventure sports, toy train excursions, and garden visits. There are also smaller replicas of some of the country's most well-known structures. Additionally, you may wander around additional sets and locales, including royal courts and other places that drew inspiration from many global architectural styles. Ramoji Film City is a whole day of fun!
Timings: The Ramoji Film City is open to visitors daily from 09.00 A.M. to 08.00 P.M.
Entry Fees: The entry fees vary from package to package. The price range for packages starts from INR 2200
6. Salar Jung Museum
The Salar Jung Museum is India's third-largest Museum and one of the biggest one-person collections of artefacts and antiques in the world. It has collections dating back from various civilisations of India collected by Nawab Mir Yousuf Ali Khan Salar Jung III. The Nawab was the former Prime Minister of Hyderabad and the 7th Nizam of Hyderabad. He spent more than 35 years collecting the artefacts. The museum houses at least 40,000 art objects and at least 50,000 books and manuscripts ranging from items of different Indian civilisations and Ages to international art items.
Collections of stone sculptures, painted fabrics, bronze pictures, miniature paintings, woodcarvings, contemporary art, textiles, metalware, and ivory carvings are examples of Indian art styles. It has an outstanding selection of carpets, furniture, metal objects, and more from Arabia, Persia, Syria, and Egypt. Far Eastern art includes works from places like Tibet, China, and Japan, such as lacquerware, porcelain, enamel, bronze, embroidery, wood & inlay work, and more. The European Collection includes a huge number of oil and watercolour works. The Museum also displays the Veiled Rebecca, Mephistopheles, and Marguerite statues.
Timings: Salar Jung Museum is open every day except Friday from 10.00 A.M. to 05.00 P.M.
Entry Fees: INR 20 for Indians and INR 500 for foreigners. The entry is free for students till 18 years of age.
Beautiful Places to Visit in Hyderabad for Couples
7. Hussain Sagar Lake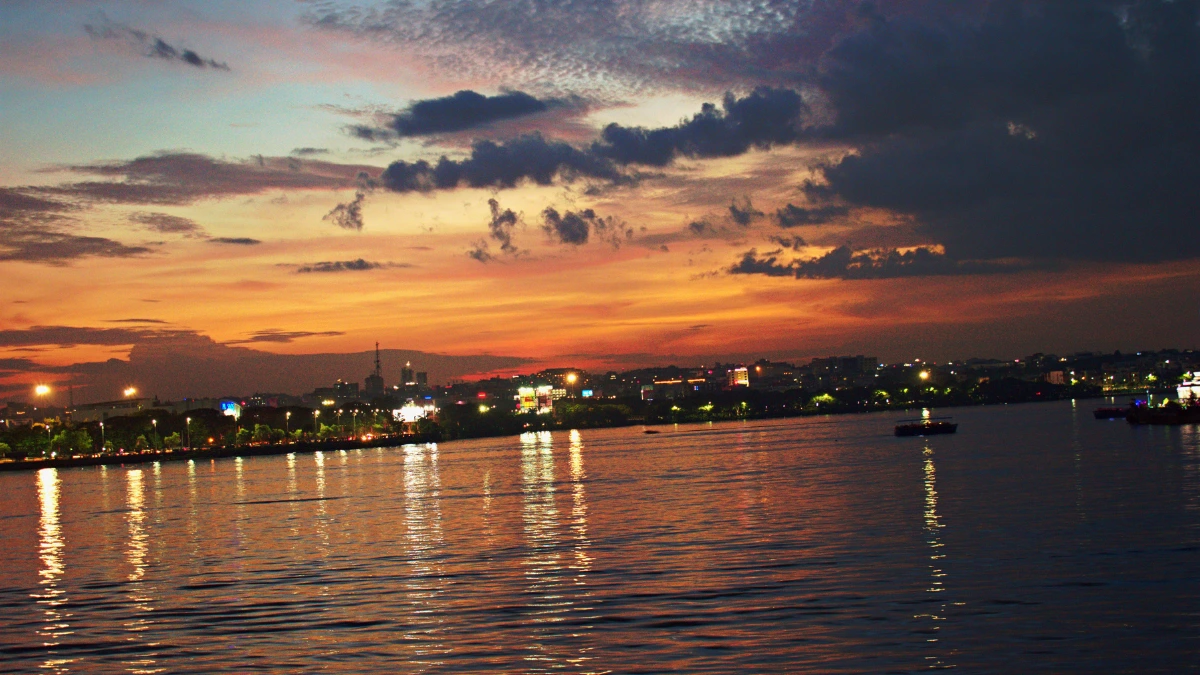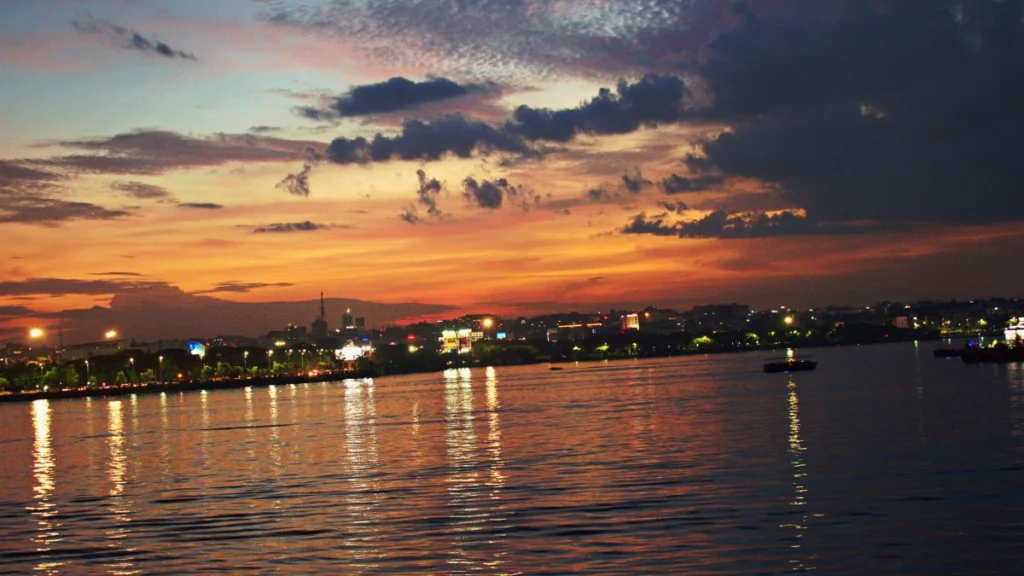 Situated on Necklace Road, Hussain Sagar Lake is the largest artificial lake in Asia. It is the perfect hideout for couples. Created by Ibrahim Quli Qutub Shah, the lake also harbours the tallest monolith of Lord Buddha in the world. One can indulge in motorboat riding and other water sports here. There is also a musical fountain here, and the place hosts a light and sound show daily in the evenings. The United Nations World Tourism Organization has called the lake the 'Heart of the World' due to its heart-shaped outline. One can take in the panoramic view of the lake by standing on Tank Bund here.
Timings: The Lake is open daily from 08.00 A.M. to 10.00 P.M.
Entry Fees: There is no entry fee. However, you'll have to pay for boating and water sports. 
8. Taramati Baradari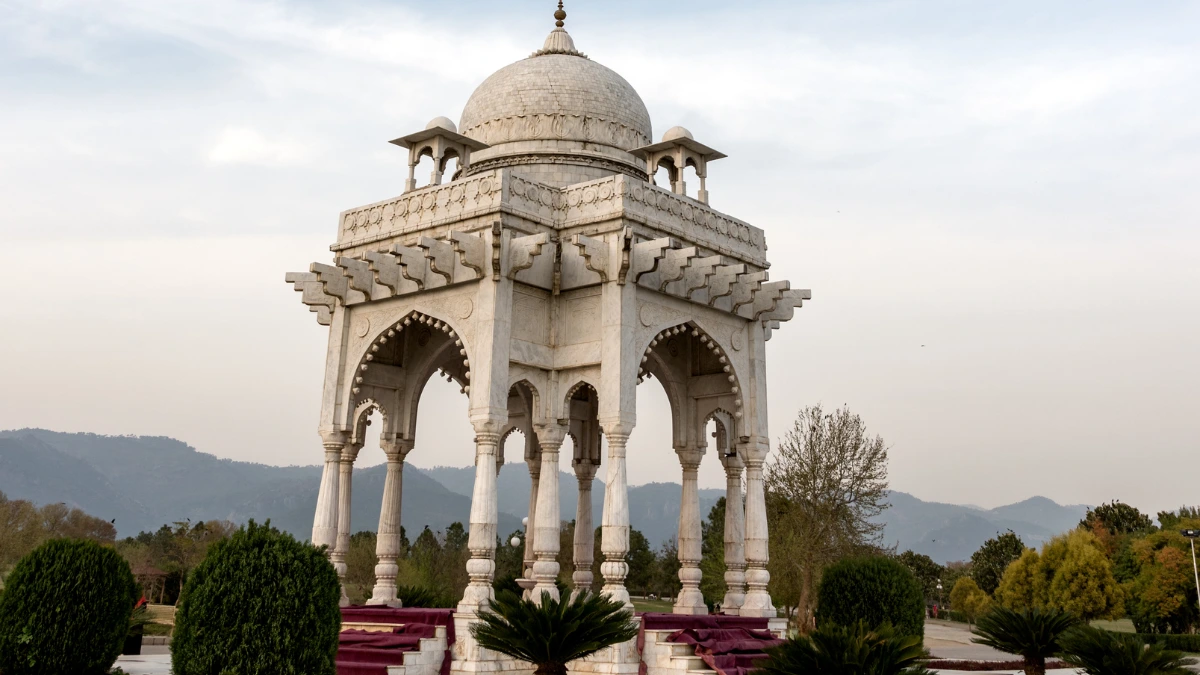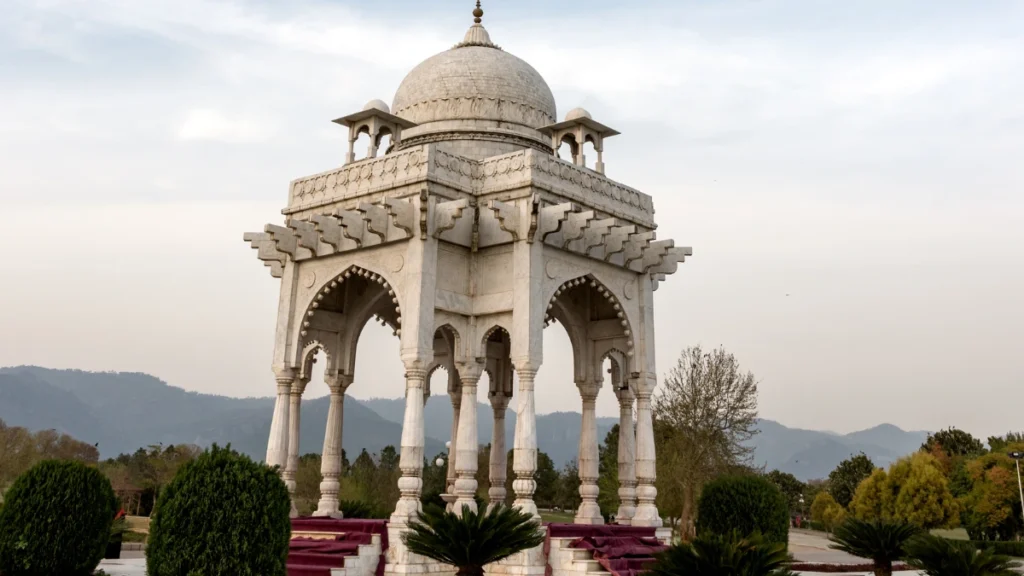 According to popular legend, Taramati was a courtesan who sang like a nightingale, and her voice reached the Golconda Fort – at least 2 kilometres from Taramati Baradari. Abdullah Qutub Shah, the 7th Sultan of Golconda, created the Baradari for her. It is also said that Taramati and her sister Premamati would perform on a rope tied from the Baradari to the Sultan's balcony. The acoustics of the place are extremely high.
TSTDC operates a cultural complex where various events, concerts, performances, and exhibitions occur. The facility includes a sizable outdoor theatre, a meeting space, and a business centre. The smaller theatre can hold roughly 500 spectators, while the open can accommodate 1,600 people.
There is a hotel for accommodation, a diner, and a bar you can stay and unwind at. A souvenir shop and swimming pool are also located here.
Timings: Taramati Baradari is open daily from 11.00 A.M. to 06.00 P.M.
Entry Fees: The entry is free to this place.
9. Gandipet Lake
Just 20 kilometres away from the hustle and bustle of Hyderabad is the Gandipet Lake, also called the Osman Sagar Lake. It is an artificial reservoir used as Hyderabad's primary water source and a picturesque picnic spot. One can also stay at hotels nearby. It is one of the most popular places to visit in Hyderabad for couples.
Timings: The Lake is open daily from 09.30 A.M. to 05.00 P.M.
Entry Fees: INR 5 for all.
10. Durgam Cheruvu
Durgam Cheruvu is another lake in Hyderabad. It is also called the 'Secret Lake' because of the bordering granite and rocks that hide it from view. The lake also has historical significance as it was this lake that served as a water source for those residing inside the Golconda Fort. 
Visitors come here mostly for the area's serenity, breathtaking scenery, and amazing sunset view. Durgam Cheruvu is the centre of numerous intriguing activities in addition to its scenic beauty. You can camp and boat here. Many boating options are available, from peddle boats to motor boats. There is also a floating restaurant here that serves food along with cafeterias.
Timings: The Lake is open daily from 10.00 A.M. to 06.30 P.M.
Entry Fees: The entry is free. The prices for boating are varying across types.
Amazing Places to Visit in Hyderabad with Friends
11. Gravity Zip
Gravity Zip is an indoor skydiving arena for those looking for fun with their friends. With a wind speed ranging from 200 kilometres/hour to 400 kilometres/hour, one can imagine flying in a controlled environment within a vertical wind tunnel. You can fly to the height of your comfort zone with all safety gear, like jumpsuits and helmets. Here, you can have the thrilling experience of flying off a plane without actually flying off a plane. It is one of the most fun things to do in Hyderabad.
Timings: Gravity Zip is open daily from 10.00 A.M. to 09.00 P.M.
Entry Fees: The entry is free to Gravity Zip. Prices for the activity vary according to the number of flights you wish to take.
12. Treasure Island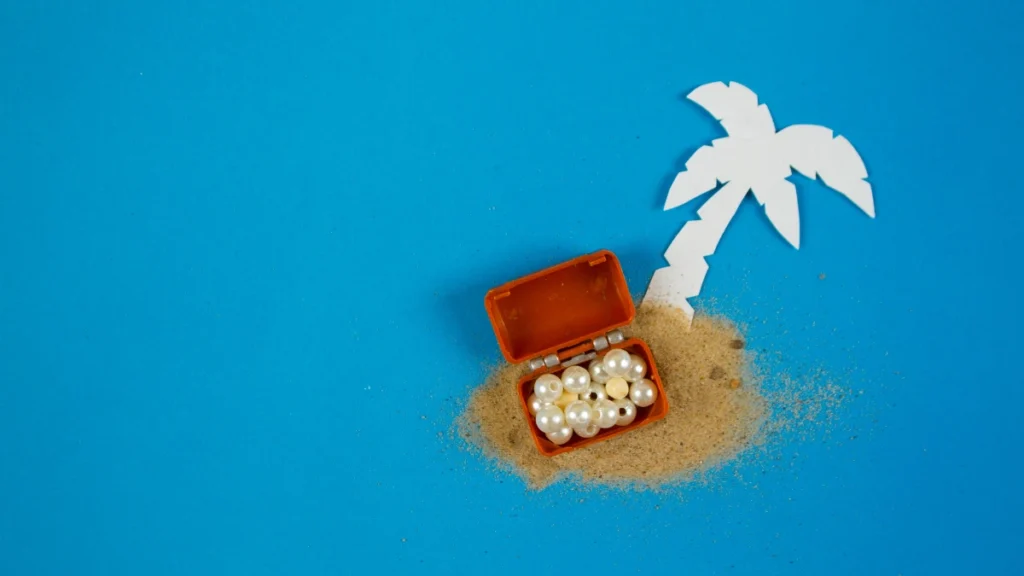 Treasure Island is an amusement that guarantees fun for all. It offers a wide range of rides like Go-Karting and horse-riding. There are water rides here as well. Treasure Island offers three main dance floors to dance away your blues while listening to DJs perform current hits. Not only that, the place also has many cafes and pubs for you to enjoy with your friends. If you're searching for something different, choose from various cuisines, including Chinese, Hyderabadi, Mughlai, Continental, and Japanese! You may go to the ice cream shop for dessert after some hearty, hot food.
The park is renowned for its natural wildlife and plants as well. If you're lucky, you can see deer, ducks, bunnies, and various birds here! You can make your trip unforgettable by staying at the cottages available here at Treasure Island.
Timings: Treasure Island is open from 10.00 A.M. to 08.00 P.M. daily. The pub is open till 04.00 A.M.
Entry Fees: INR 600 per person.
13. Hard Rock Café 
Imagine yourself and your pals at the pulsating Hard Rock Cafe Hyderabad, where every nook and cranny is covered in legendary rock 'n' roll memorabilia. You'll enjoy delectable cuisine and speciality drinks that appeal to every taste bud, while live music creates the mood for an amazing evening. A night full of laughter and shared memories is ensured when delicious cuisine, an energetic atmosphere, and the excitement of live music are combined. Along with the many live performance styles, you can indulge in the greatest cuisine and drinks, including heady trademark cocktails, decadent flatbreads, and regional specialities.
You'll experience a picture-perfect location ideal for capturing amusing moments with your pals and fully immerse yourself in Hyderabad's vibrant nightlife. Bring your friends together and let Hard Rock Cafe Hyderabad serve as the setting for an unforgettable evening of music, delectable food, and the joy of shared experiences.
Timings: The café is open from 12.00 P.M. to 12.00 A.M.
Entry Fees: The entry is free to Hard Rock Café 
14. Shopping at Hyderabad's Markets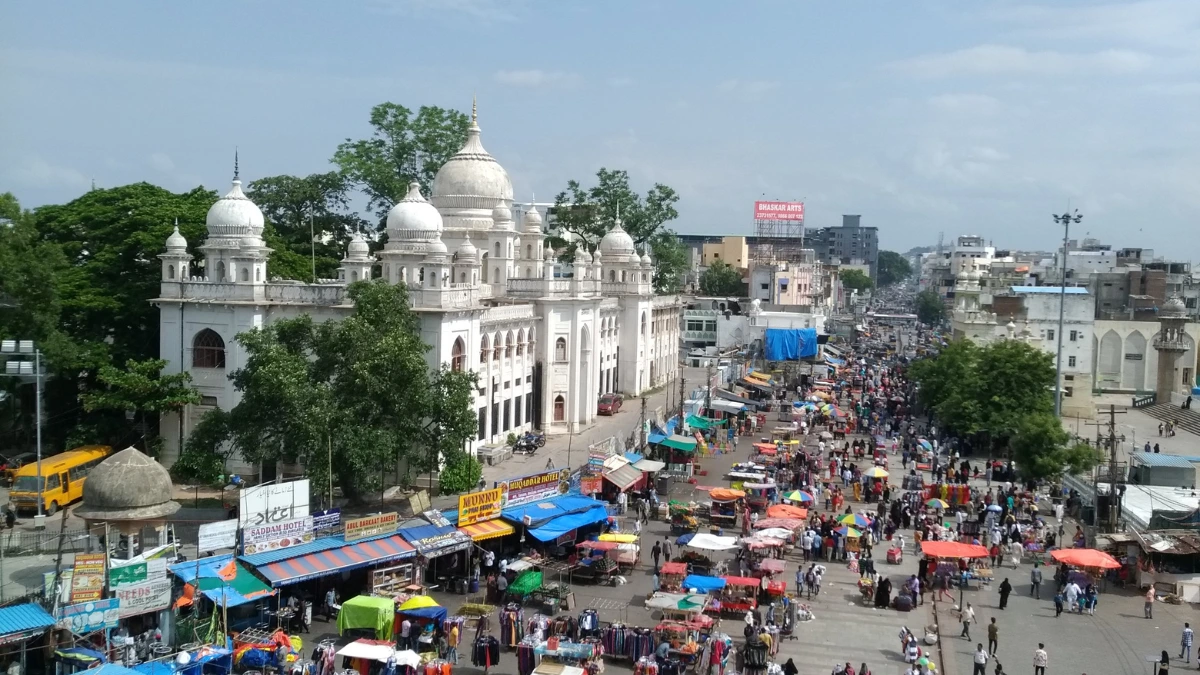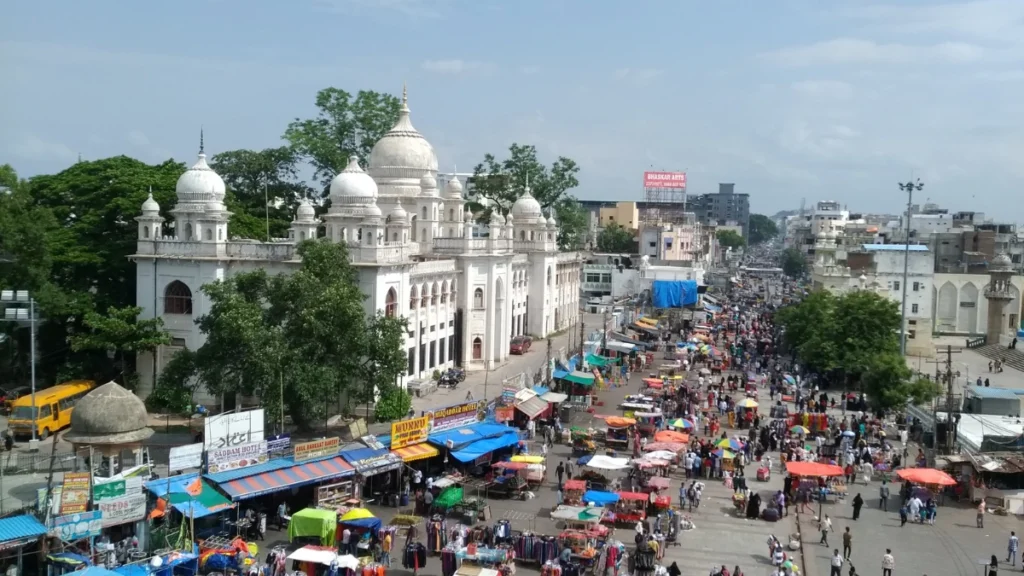 The Begum Bazaar, Choodi Bazaar, and Laad Bazaar are some of the most popular places to visit in Hyderabad for a vibrant shopping experience.
Begum Bazaar is a wholesale market selling jewellery, household items, fish, dry fruits and more. If you wish to add more ethnic jewellery to your wardrobe, like jhumkas and ethnic rings, Begum Bazaar is the perfect place to find them.
Choodi Bazaar of Hyderabad is dedicated to selling bangles of all colours and kinds. Bangles for all occasions are available here – from regular wear to fancy ones for parties and special events. The market is very affordable, and you can get souvenirs for your trip.
The Laad Bazaar is also famous for its bangles. It sells bangles made of lacquer that women wear during festivities. There are shops full of vibrant sarees and Indian accessories here as well.
These markets are the best tourist places in Hyderabad for a colourful shopping experience. Begum Bazaar, Laad Bazaar, and Choodi Bazaar's shopping takes you on a cultural tour to discover Hyderabad's customs and legacy while bringing home one-of-a-kind and eye-catching treasures.
Timings: Begum Bazaar – Open from Monday to Saturday from 10.00 A.M. to 11.00 P.M.
Choodi Bazaar – Open from Monday to Saturday from 10.30 A.M. to 09.00 P.M.
Laad Bazaar – Open every day from 11.00 A.M. to 11.00 P.M.
Entry Fees: The entry is free to these markets
15. Inorbit Mall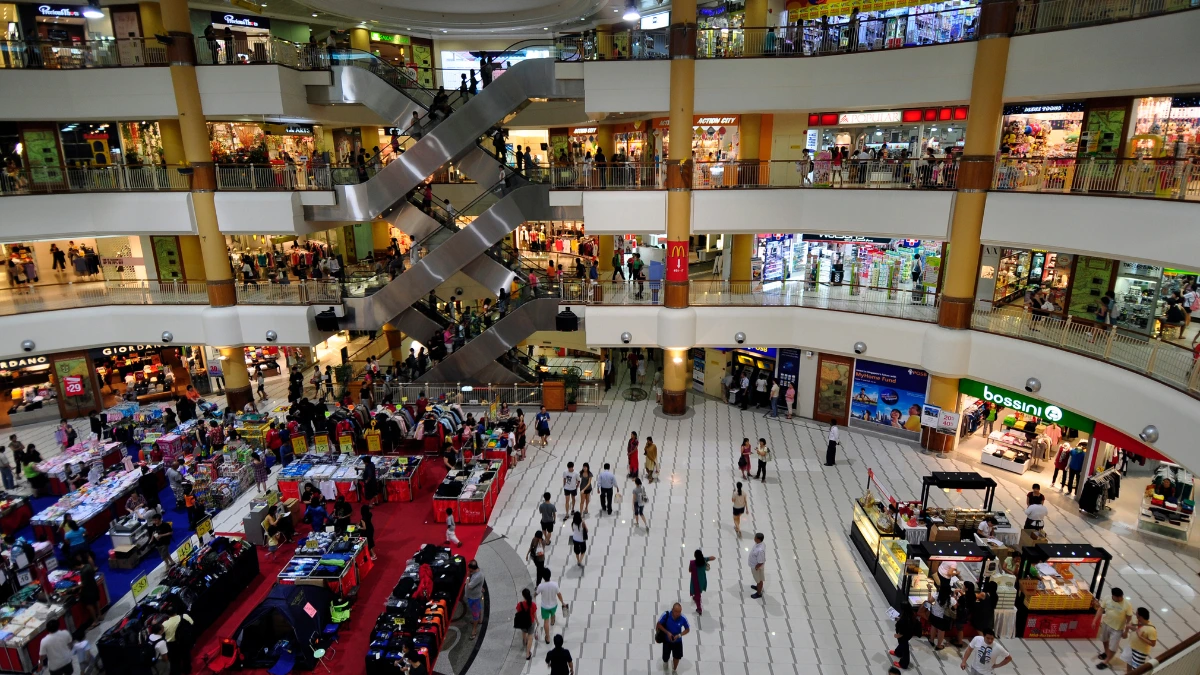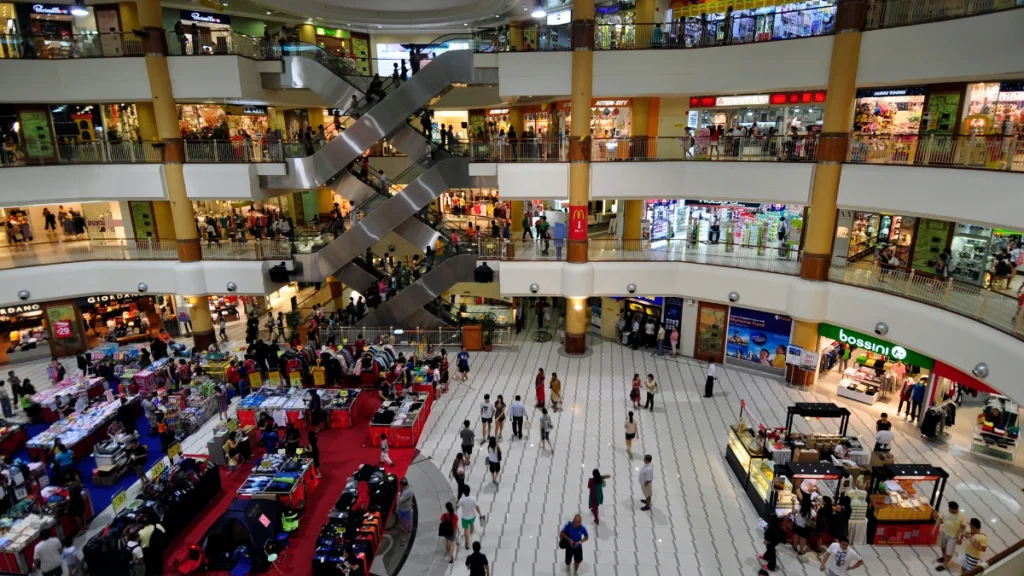 Inorbit Mall is a huge shopping mall with stores of all big brands, food franchises, game zones, and local stores. The mall provides a surreal experience to every shopper. From apparel to electronics, Inorbit Mall stores every possible item for sale. Inorbit Mall is every shopping enthusiast's paradise with stores like Vero Moda, MAC, H&M, and more. There are many game zones available for those seeking an adventurous day out. Apart from fun activities, the mall offers relaxation and entertainment with movie theatres and massage chairs.
Inorbit Mall has something for everyone. It has many cosmetic stores, apparel stores, salons, bookstores, and gift stores. The dining options here include KFC, Starbucks, Taco Bell and more. If you have a fine budget and wish to enjoy yourself with your friends for a whole day, visit the Inorbit Mall, Hyderabad.
Timings: The mall is open daily from 09.30 A.M. to 09.30 P.M.
Entry Fees: There is no entry fee.
Best Time to Visit Hyderabad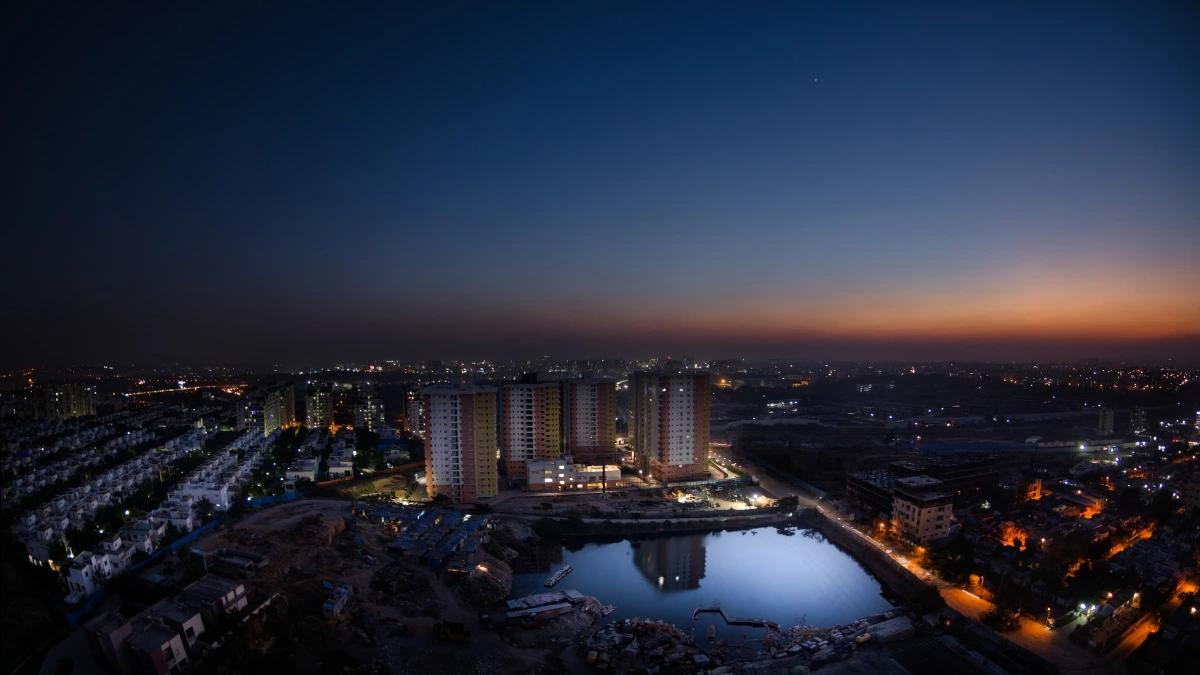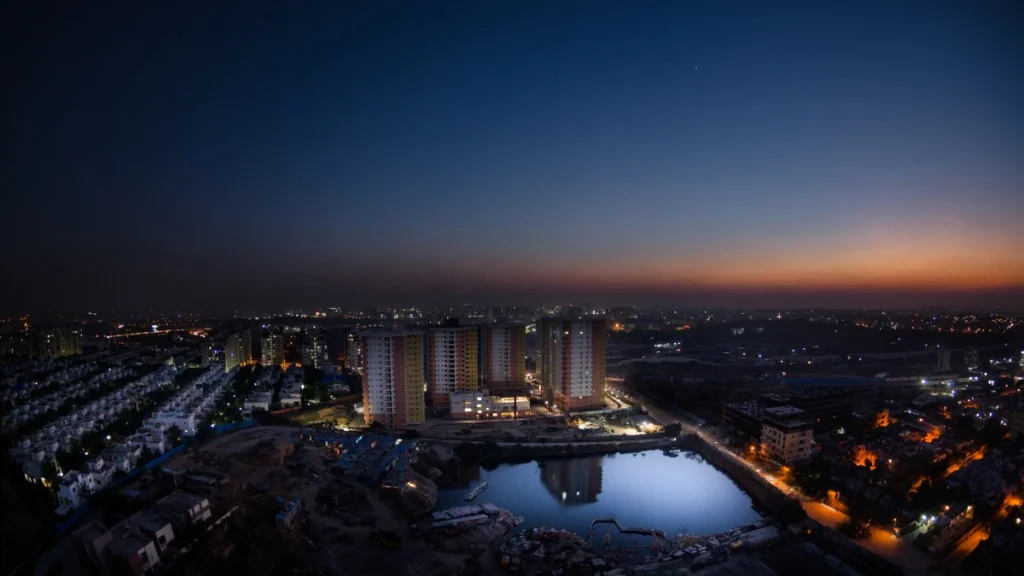 The best time to visit Hyderabad is during the winter when the weather is pleasant, and there is no scorching heat. An excellent time to visit this beautiful city is between October and March.
Conclusion
Hyderabad is the city of riches. Also called the Hi-Tech city, it offers a lot to visitors and locals alike. There are many things to do and places to visit in Hyderabad. We hope you found what you were looking for and will have a great trip to Nawabs.