Among the best places to visit in Ahmedabad are the rich Mughal heritage monuments and the food and shopping centres splattered throughout the city. Ahmedabad is India's first World Heritage City and is sure to give you an exciting experience for all travellers. Gujarat's former capital, this colourful city, is full of fun and frolic. The allure of Ahmedabad rests in its capacity to symbiotically blend the past and contemporary, drawing visitors from all over the world. It is a melting pot of cultures and faiths, founded by Ahmed Shah I during the Mughal rule in India. It is worth staying here for a few days to take in the glamour of Gujarat.
Best Places to Visit in Ahmedabad 2023
1. Sabarmati Ashram and Dandi Bridge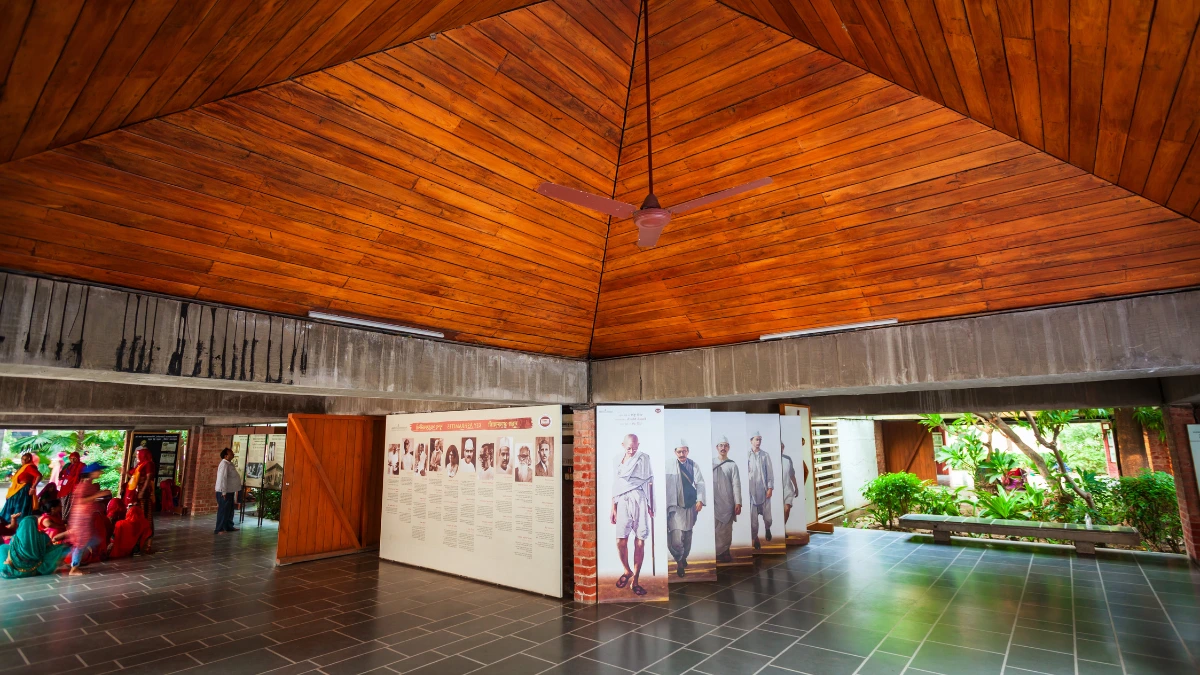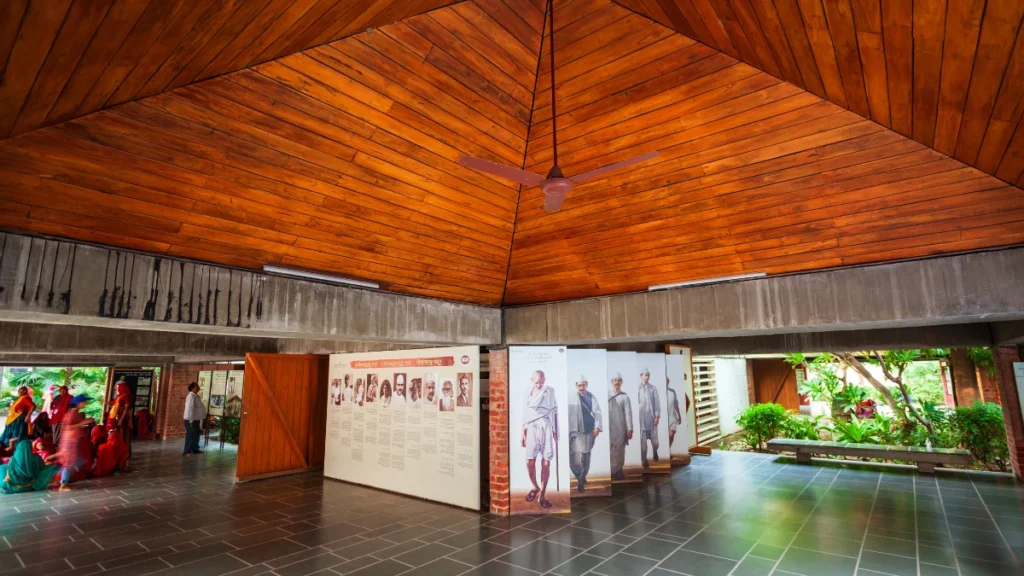 Sabarmati Ashram is the most popular attraction for Ahmedabad sightseeing. Mahatma Gandhi and his wife Kasturba formerly resided there. The ashram is situated along the Sabarmati River's peaceful, quiet section. Gandhi started his Dandi March from this location as well. The Sabarmati ashram's grounds are home to several places, the museum being the most well-known.
Gandhi's pictures and various personal writings are exhibited all around the place. The ashram includes Upasana Mandir, Magan Niwas, Vinoba, Nandini, and Kutir. The ashram has been the scene of many historical events and is now a landmark. You may also go here to learn more about ancient India's history.
Timings: The Ashram is open from 08.30 A.M. to 06.00 P.M. daily
Entry Fees: Entry to the Ashram is free.
2. Sidi Saiyed Ni Jaali – Sidi Saiyed Mosque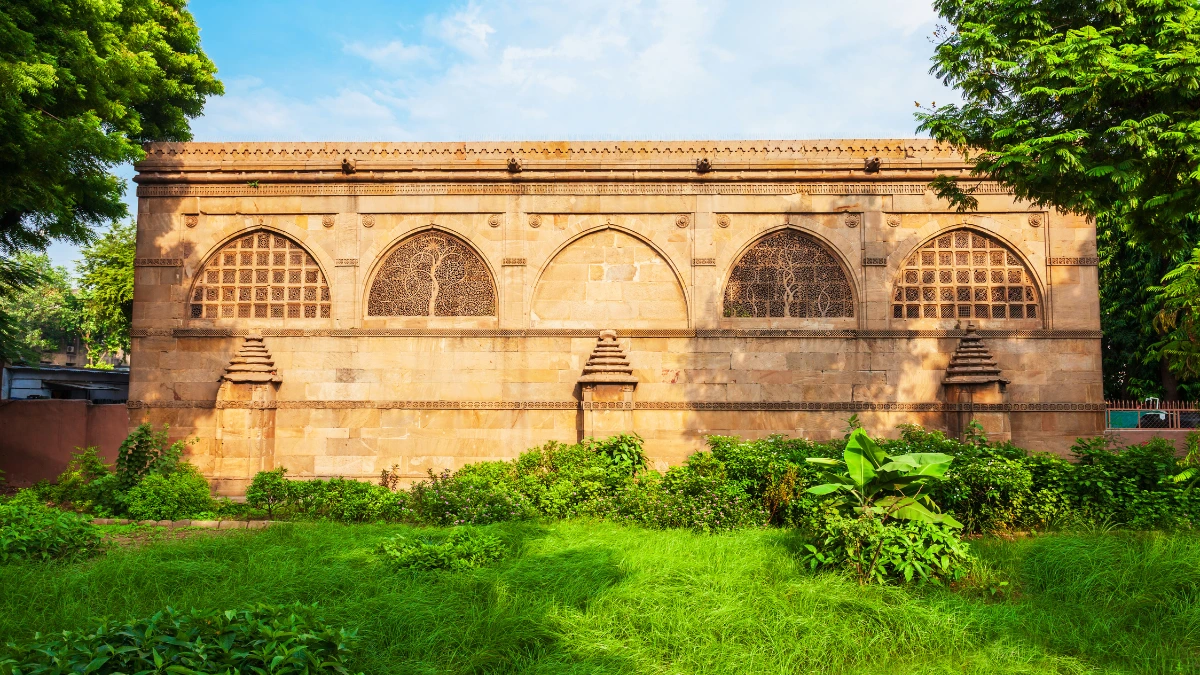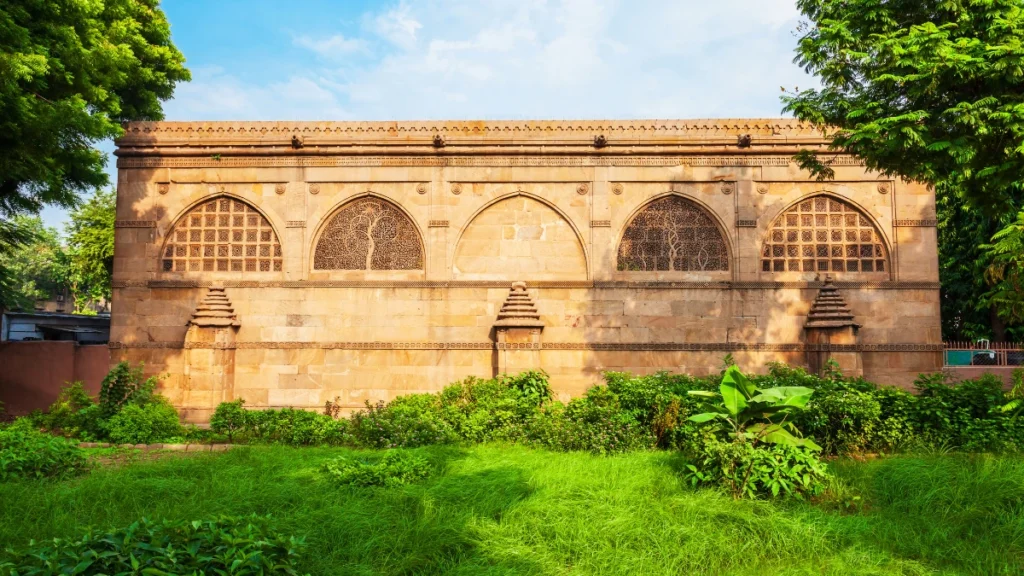 The historic Sidi Saiyed Mosque is one of the city's top attractions. Sidi Saiyed created the Mosque, a magnificent architectural marvel that provides insight into Islamic doctrine. The tranquillity of the old antique building inspires visitors.
This renowned Islamic sacred sanctuary is frequently called Sidi Saiyad ni Jali because of its exquisite windows, or jalis, which attract onlookers and are noted for their architectural designs. The stone latticework makes it more obvious.
Viewers of the imposing Tree of Life window could enjoy the artistic magnificence as they admired the tree interwoven with its branches, foliage, twisted tendrils, and palm patterns. Its architecture makes it one of the best places to visit in Ahmedabad.
Timings: The Mosque is open daily from 07.00 A.M. to 06.00 P.M.
Entry Fees: Entry is free at the Mosque.
3. Jhulta Minara – the Swinging Minarets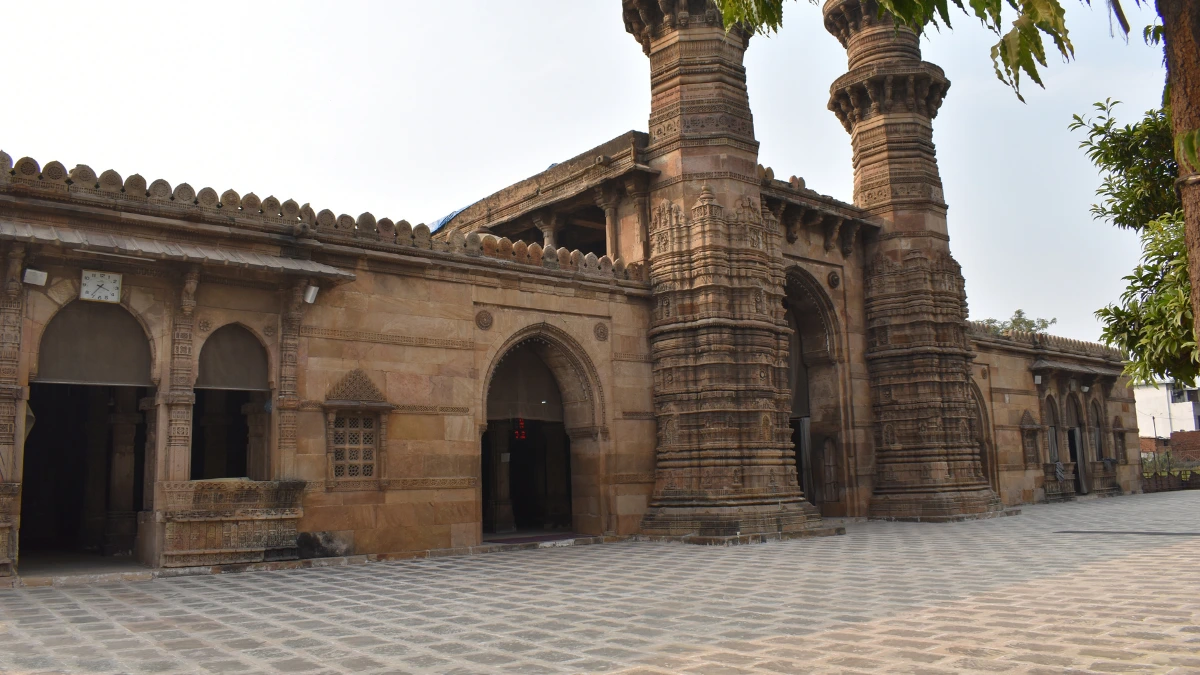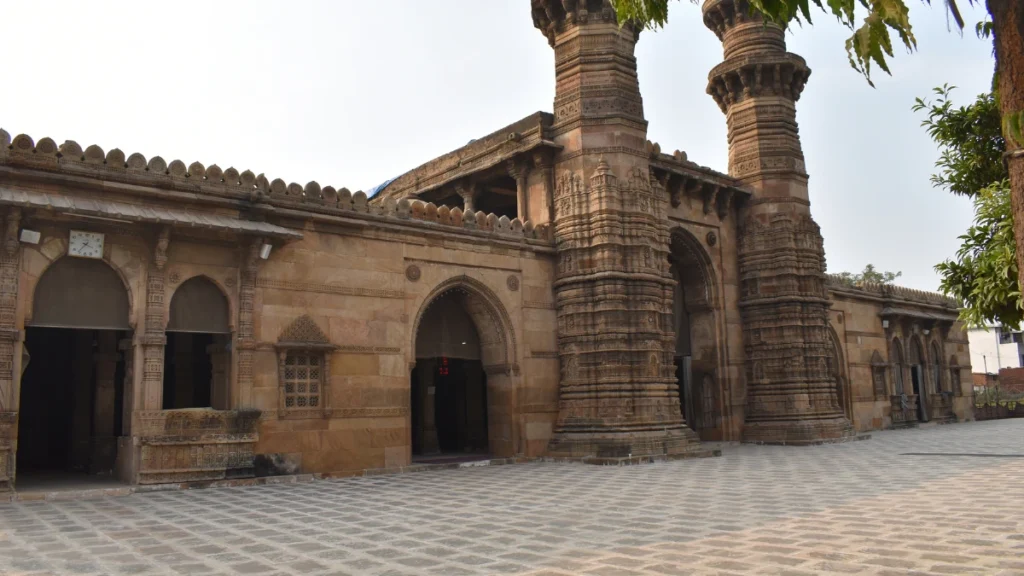 The Jhuta Minara in Ahmedabad is one of the most incredible architectural marvels ever made. They are still a mystery. The minarets stand out since they don't transfer any motion or vibrations via the connected corridor, but if one is shaken, the other will soon follow. Many historians and architects have tried understanding the mechanisms and logic underlying the minarets' seemingly random movements. Jhulta Minara is one of the prominent historical sites in Ahmedabad.
Timings: The monument is open daily from 05.30 A.M. to 09.00 P.M..
Entry Fees: The entry is free to minarets.
4. Bhadra Fort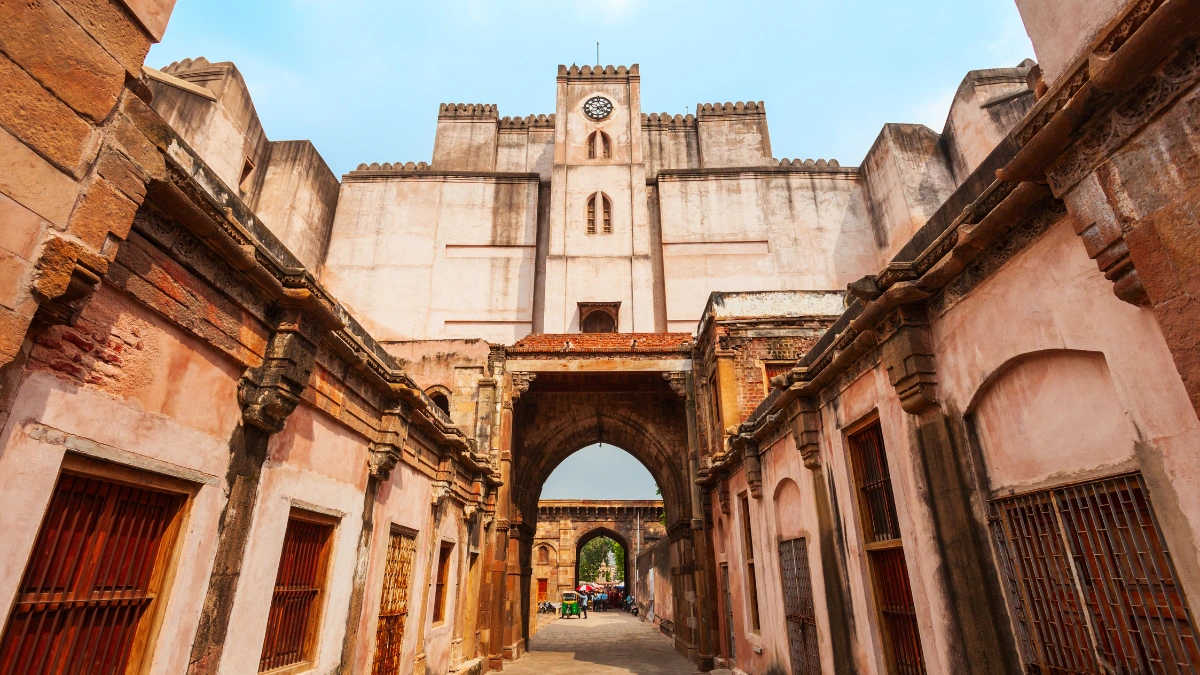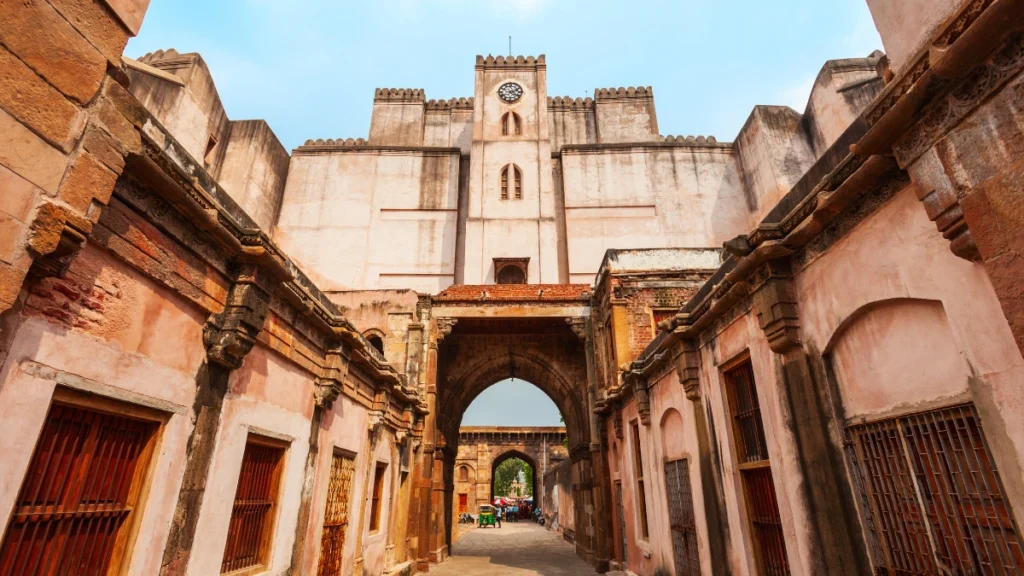 The Bhadra Fort is situated in the walled city of Ahmedabad. The fort's architecture is of Indo-Saracenic style, and the fort's entrance boasts the huge and popular Teen Darwaza. The fort's walls have intricate carvings, latticework, and inscriptions at the entrance carved out in the gateway. The fort also has a remarkable clock tower housed within its walls. The fort's name is said to be based on the inside of the Bhadrakali Temple. It is an important structure and one of the best places for Ahmedabad sightseeing.
Timings: The fort is open daily from 09.00 A.M. to 05.00 P.M.
Entry Fees: The entry is free.
5. Kankaria Lake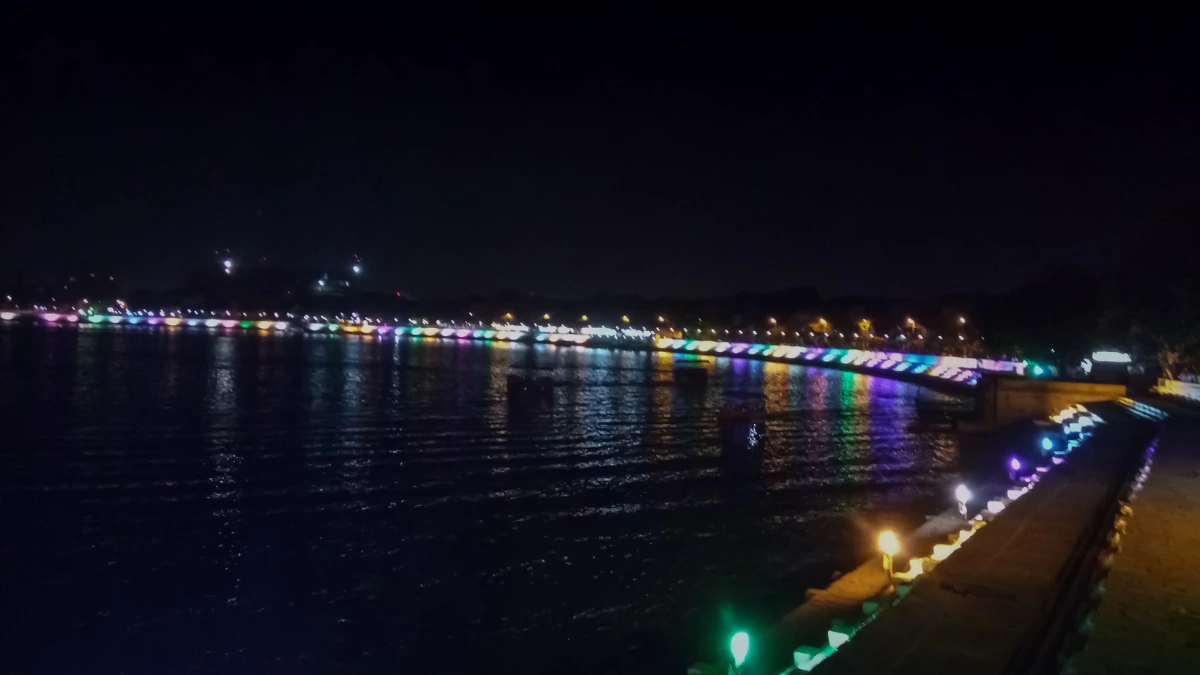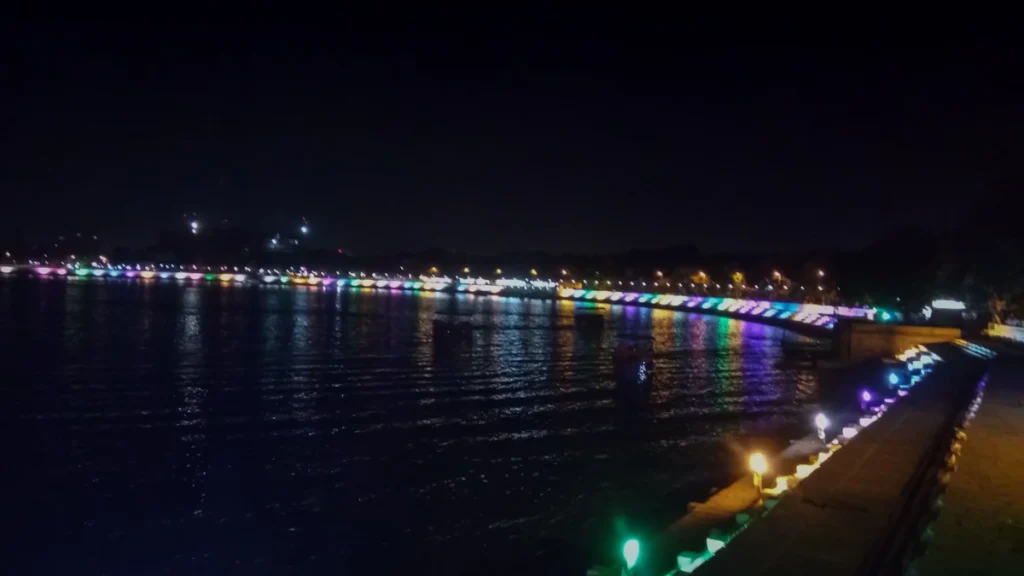 Kankaria Lake and Amusement Park is one of the most fun places to visit in Ahmedabad with kids. There is a zoo here, along with 'Kids City', a toy train, and a hot air balloon. Kids City is an area for kids to get into activities such as radio jockeying and journalism, with little buildings made to make it look like a town. The place deals in fake currency to teach kids the concept of money.
There is also a hot-air balloon ride here that gives a 360-degree view of the Kankaria Lake and the areas surrounding it. A toy train also runs through the lake. Other attractions include mirror houses and Nagina Wadi, a Mughal-constructed garden in the middle of the lake.
Timings: The Lake and Park are open on all days except Mondays from 09.00 A.M. to 10.00 P.M.
Entry Fees: INR 25 for adults and INR 10 for kids. Toy train and hot-air balloon ride fees are extra.
4 Gujarati Famous Dishes – Gujarati Cuisines
: 10 Places to Visit in Ahmedabad: That Will Blow Your Mind
6. Dada Harir Ni Vaav/Bai Harir Ni Vaav – Stepwell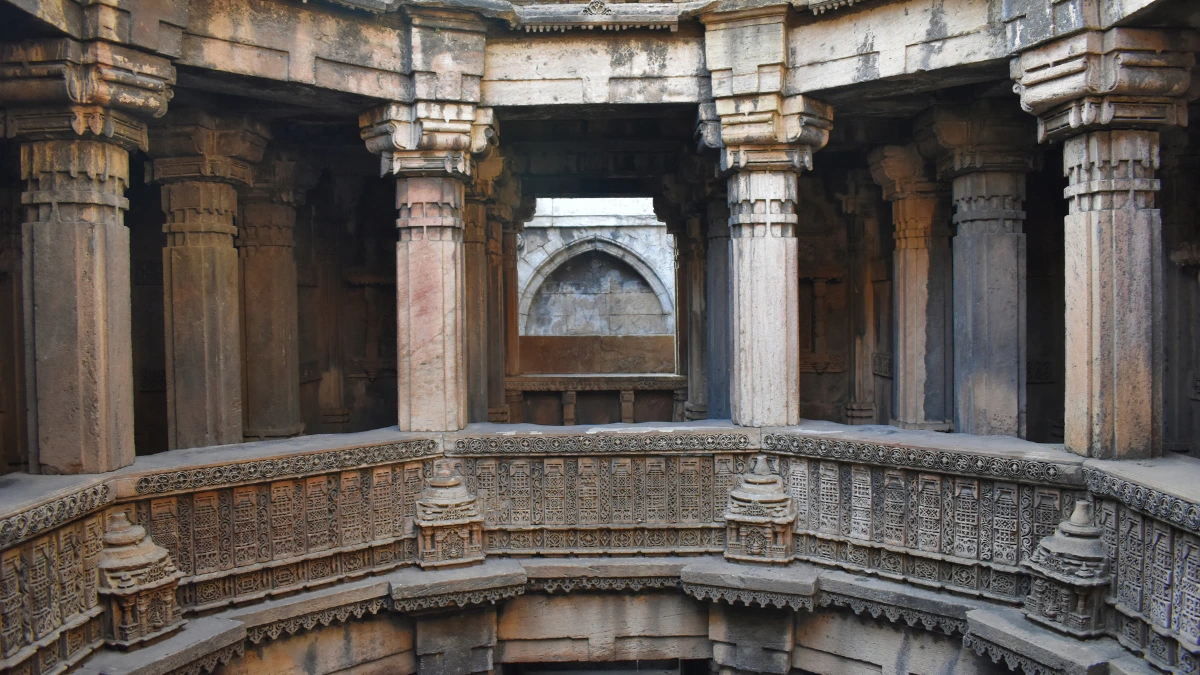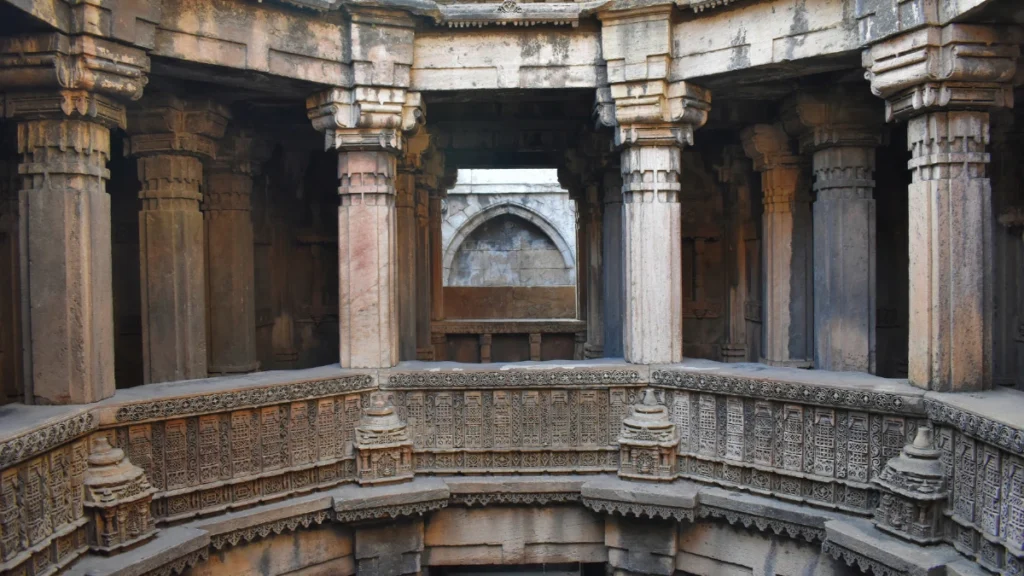 The stairs of this step-well, which Sultan Begada's harem oversaw the construction of in 1499, descend through five levels of intricately carved stone columns to two tiny, completely dry wells. Even on the warmest days, the depths are chilly, making them intriguing and unsettling. The upper overflow channels serve as a remembrance of a time when the water table was far higher than it is today. The mausoleum of a royal midwife called Halima is located behind the step-well in the Dai Halima Mosque, which dates back to the 16th century. It features beautiful Jali screens. The monument is one of the city's most tranquil spots.
Timings: The step-well is open to visitors daily from 09.00 A.M. to 05.00 P.M.
Entry Fees: Entry to the step-well is free.
7. Jama Masjid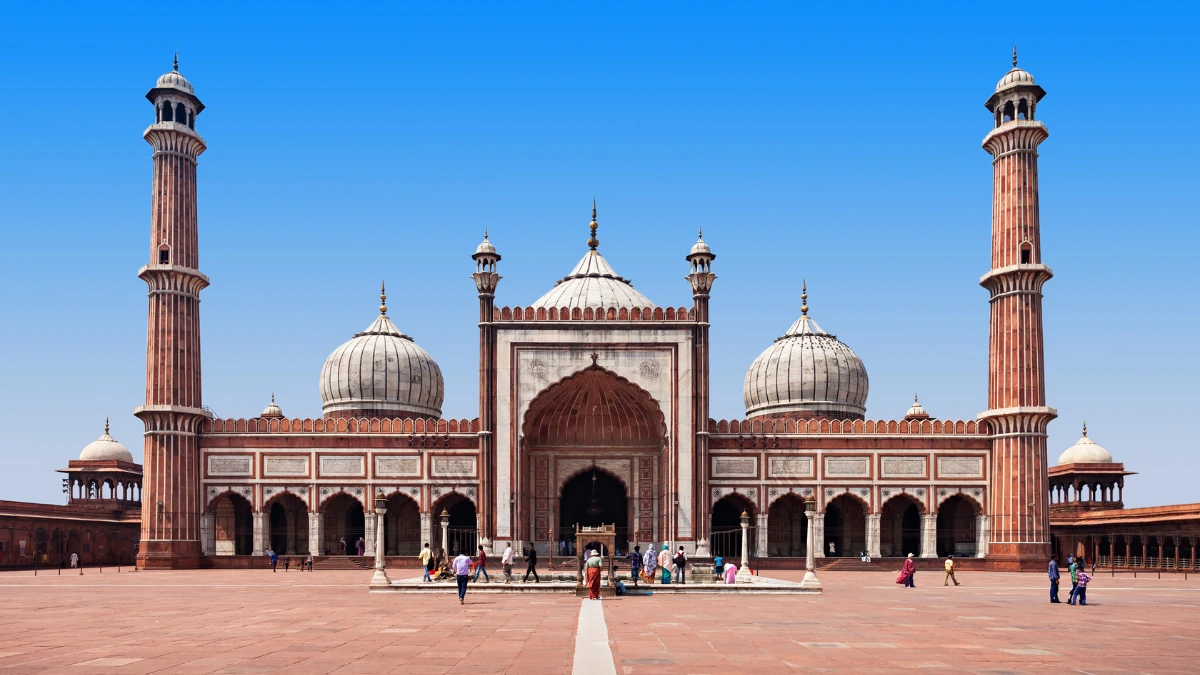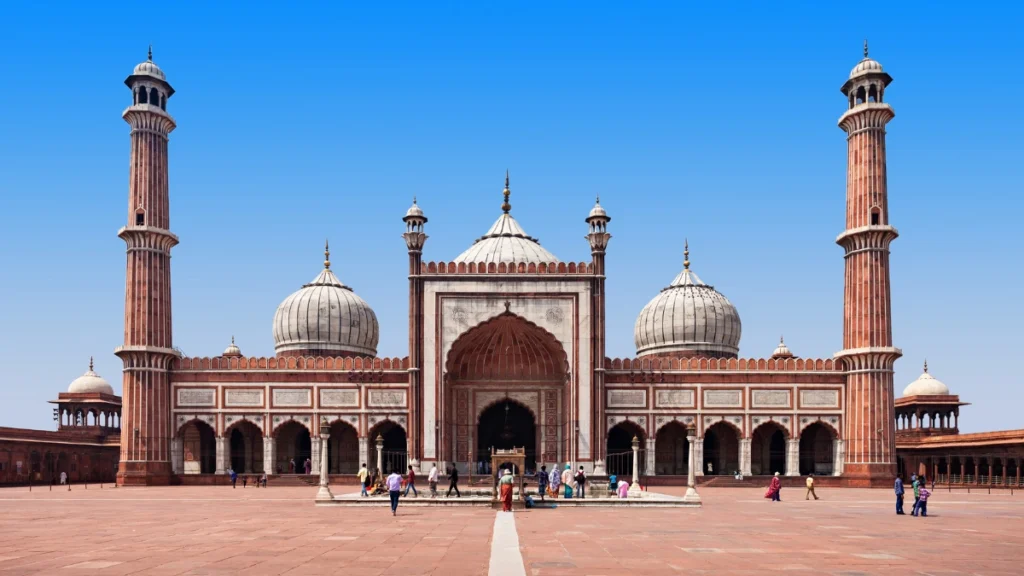 Jama Masjid, or Jumma Masjid, is a popular mosque for worshippers and travellers alike. It is one of the oldest and sacred places of worship for Muslims. It is often said that the Jama Masjid in Ahmedabad was the largest Mosque in India when it was built. The walls are decorated with intricate calligraphy and inscriptions along with Indo-Saracenic motifs. It is one of the most splendid places to visit in Ahmedabad.
The site also reflects Hinduism and Jainism, with 'Om' carved in one of the windows and other Jain motifs.
Timings: The Mosque is open from 06.00 A.M. to 08.00 P.M. on all days.
Entry Fees: Entry is free for the Mosque
READ MORE: Discover The Best Lakes in Gujarat | A Guide to Gujarat's Scenic Lakes
8. Sabarmati Riverfront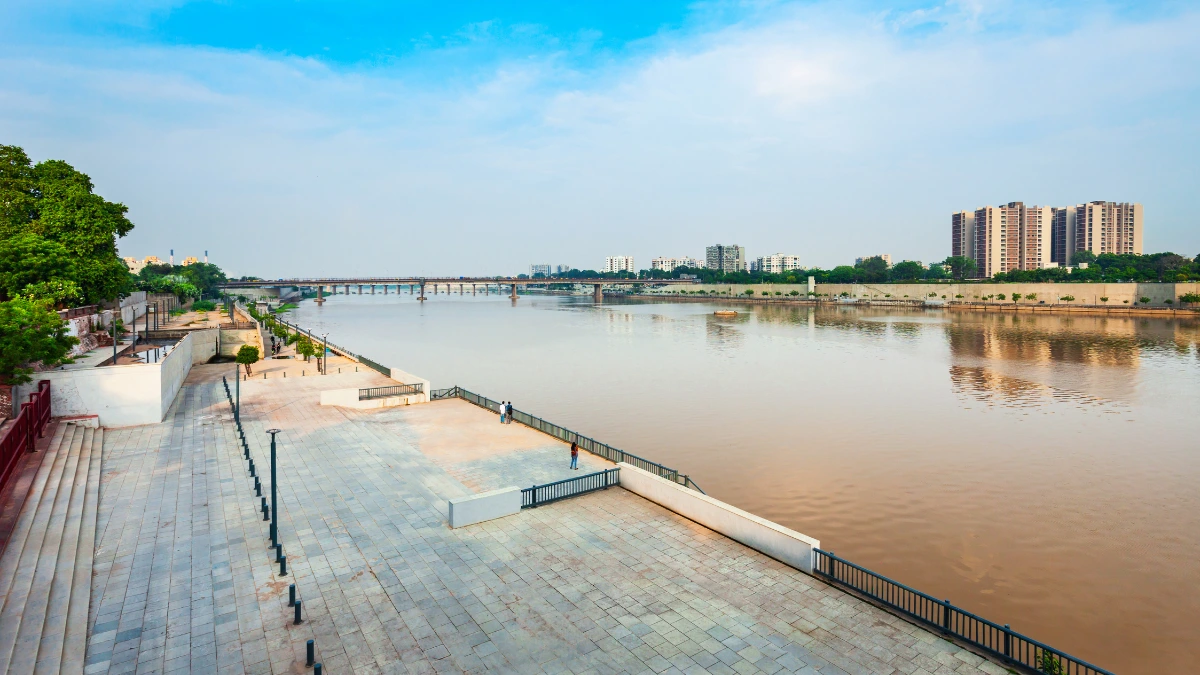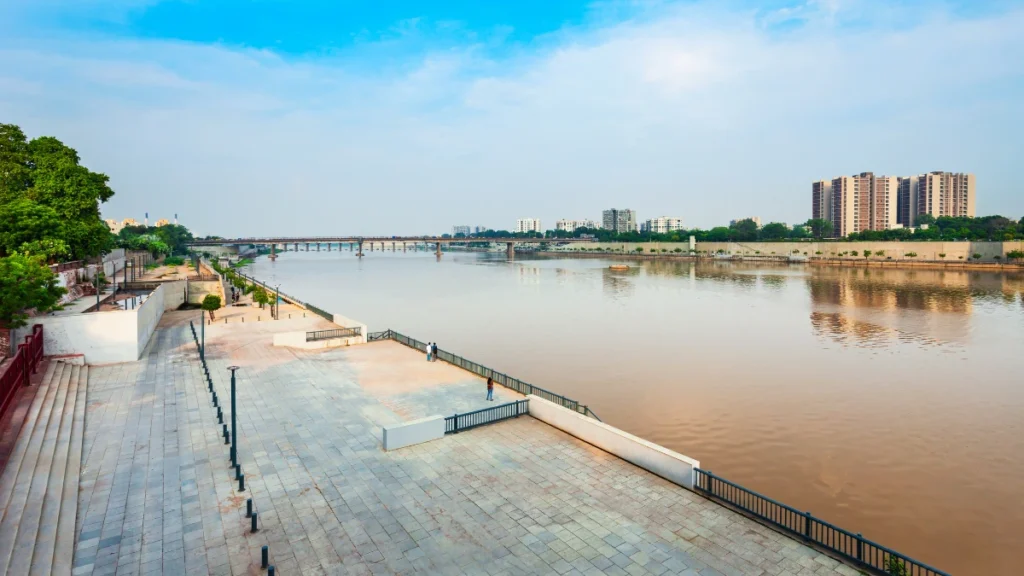 Sabarmati Riverfront is one of the most happening places in Ahmedabad and a go-to place for couples. The space buzzes with life during the nighttime. There is an 11.4-kilometre-long walkway that gives a magnificent view of the Sabarmati River. The place also comes to life with its extensive food courts, shops, nightlights, and boating facilities. There is also a Sunday flea market here that sells all kinds of items at extremely affordable rates.
Timings: The Riverfront is open on all days from 09.00 A.M. to 09.00 P.M.
Entry Fees: The entry is free to the Riverfront.
9. Rani No Hajiro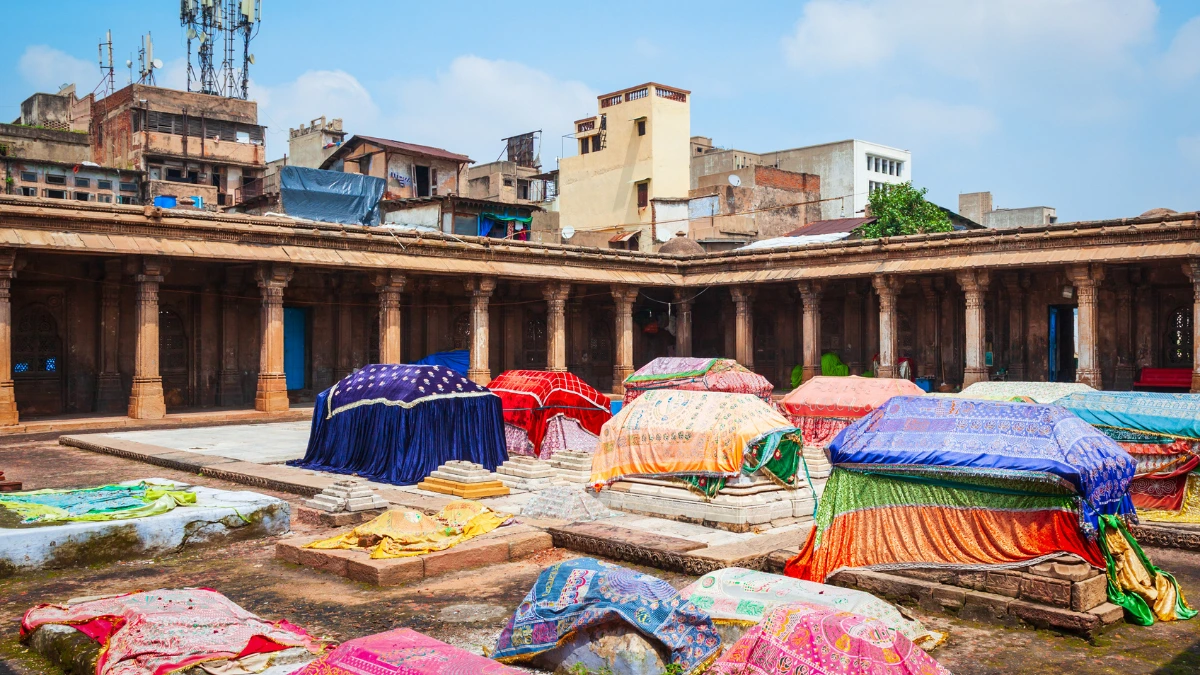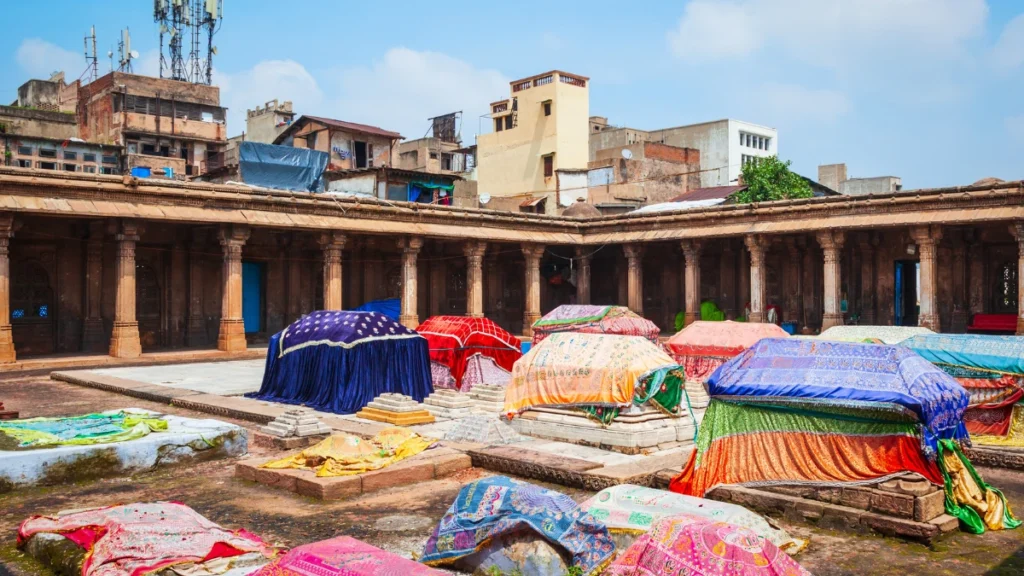 Rani No Hajiro, also called Mughlai Bibi's Tomb, was built in 1445 by Ahmed Shah I, the founder of Ahmedabad. Rani No Hajiro is the tomb of all of Ahmed Shah I's queens. Each tomb is a work of art – carefully carved and bejewelled with the finest metal work that takes you back to the royal Mughal Era. The tombs are made of white and black marble and adorned with mother-of-pearl and Persian inscriptions, which are beautiful. Rani No Hajiro is one of the lesser-known places to visit in Ahmedabad that isn't flocked with tourists.
Timings: Rani No Hajiro is open daily from 10.00 A.M. to 06.00 P.M.
Entry Fees: The entry is free to Rani No Hajiro.
10. Lothal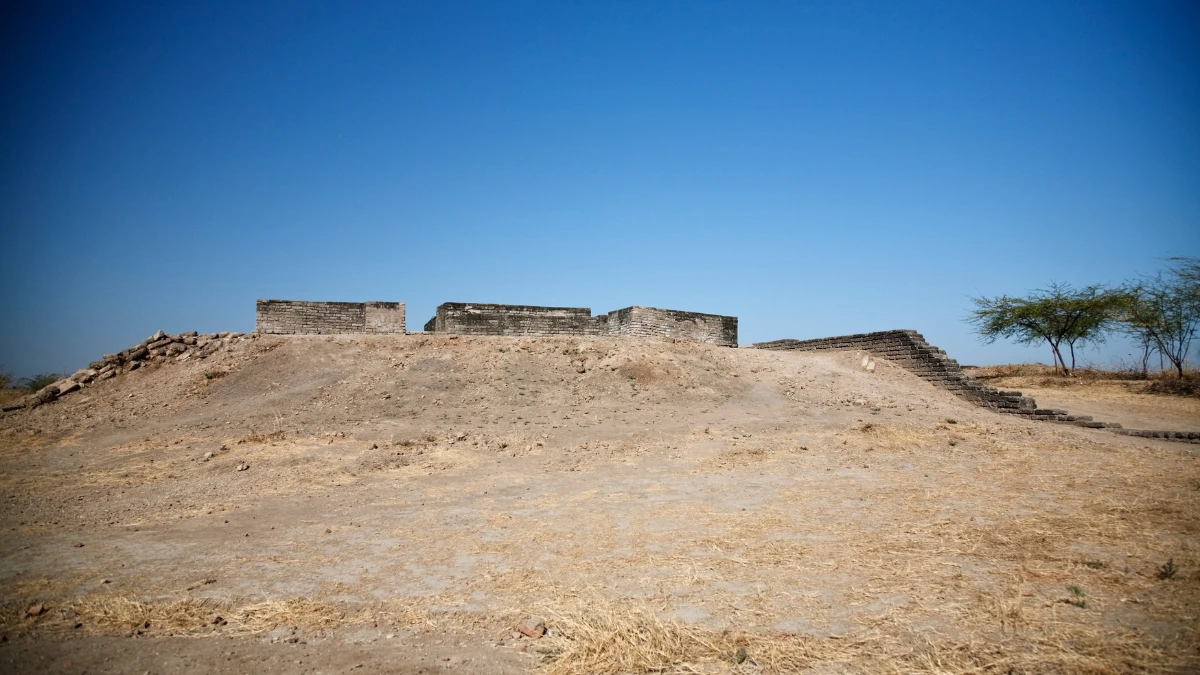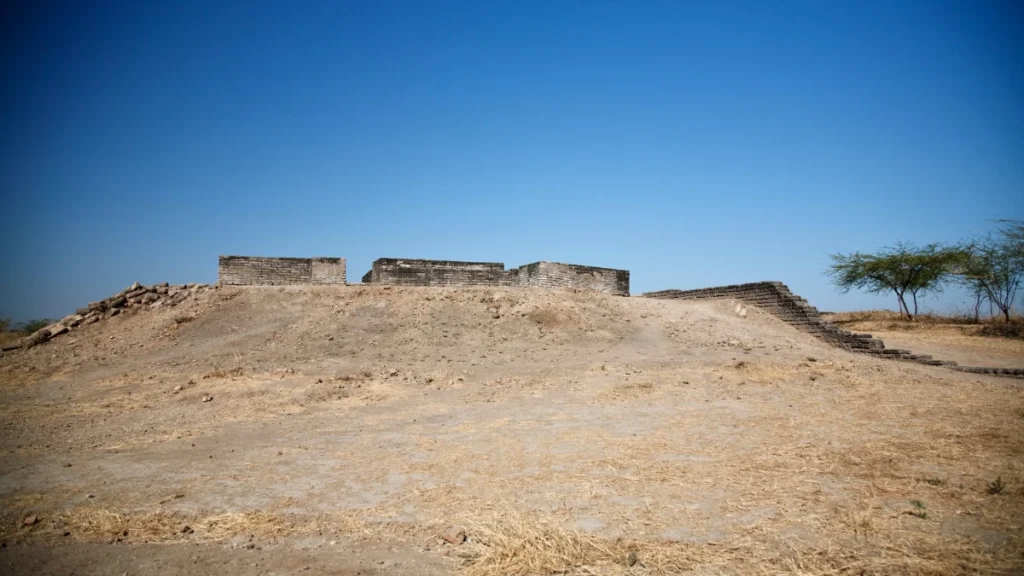 Everyone has read about Lothal in their history books. Located about 80 kilometres from Ahmedabad, Lothal is a preserved port town from the Harappan Era. The Archaeological Survey of India (ASI) has created a museum to display the artefacts from 2400 BC. The now ruined and desolate city gives insight into how the humans lived during the Indus Valley Civilization. If you're looking for historical sites in Ahmedabad, Lothal is the perfect place.
Timings: Lothal is open daily except Fridays from 10.00 A.M. to 05.00 P.M.
Entry Fees: INR 2 per person.
Best Things to Do in Ahmedabad
1. Ahmedabad Cultural Heritage Walk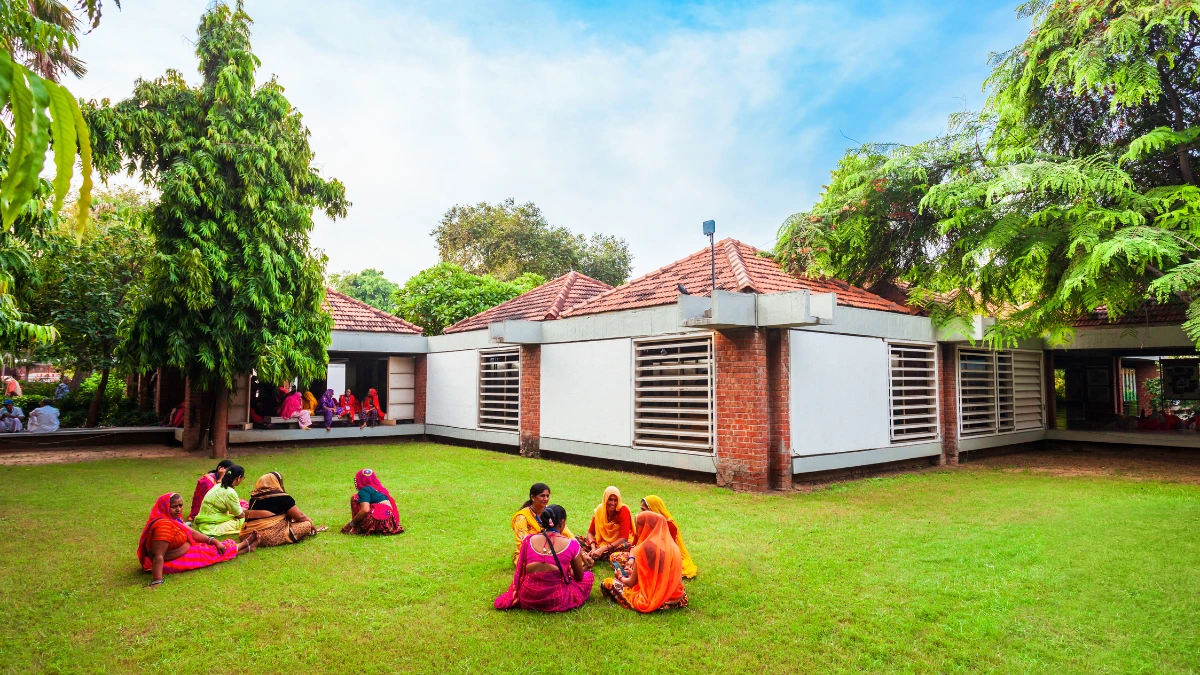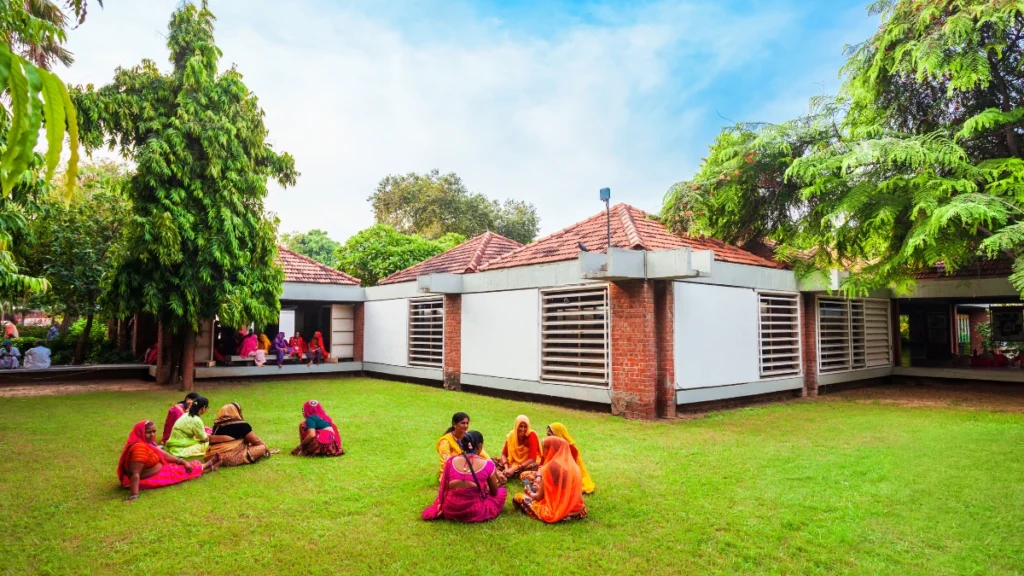 Many heritage walks are curated daily in Ahmedabad to help tourists get a glance at Ahmedabad life. These usually start in the mornings and last 2 to 3 hours. They start from the old city around Manek Chowk and Jama Masjid, from where tourists travel through the famous Pols of Ahmedabad and also tour around many popular attractions like Bhadra Fort and Sidi Saiyed Ni Jali throughout the tour.
One must take advantage of this beautiful opportunity to travel the nooks and corners of India's first World Heritage City on foot.
2. Patang Hotel – One of the peculiar Ahmedabad Landmarks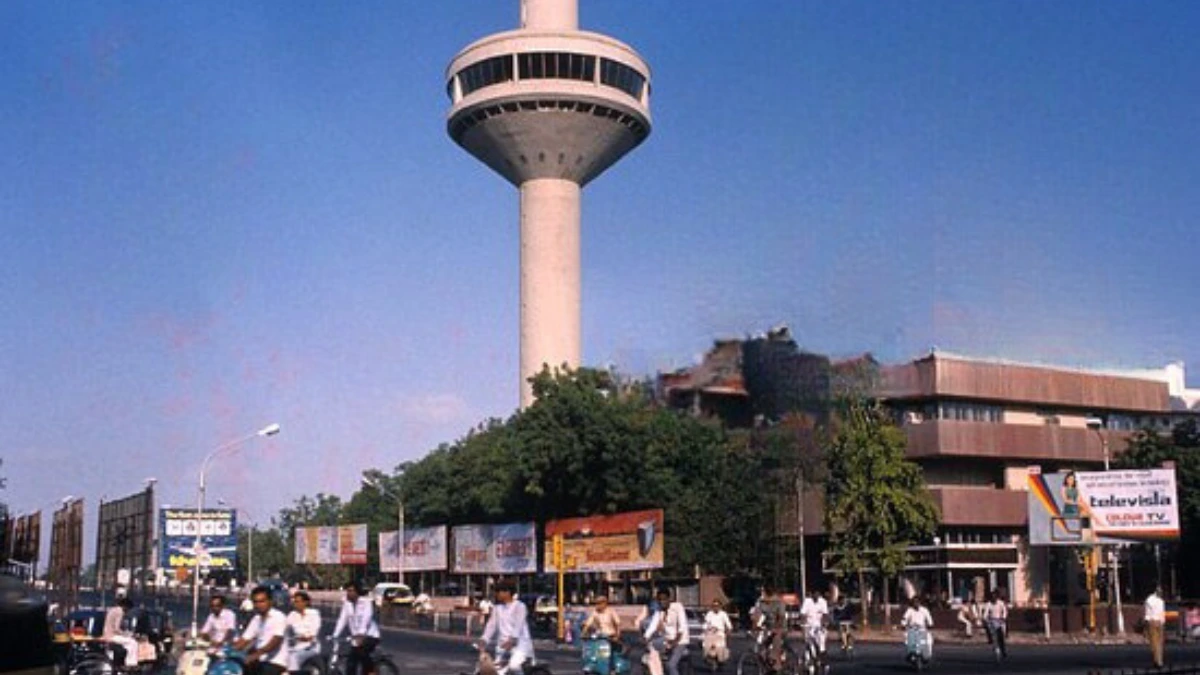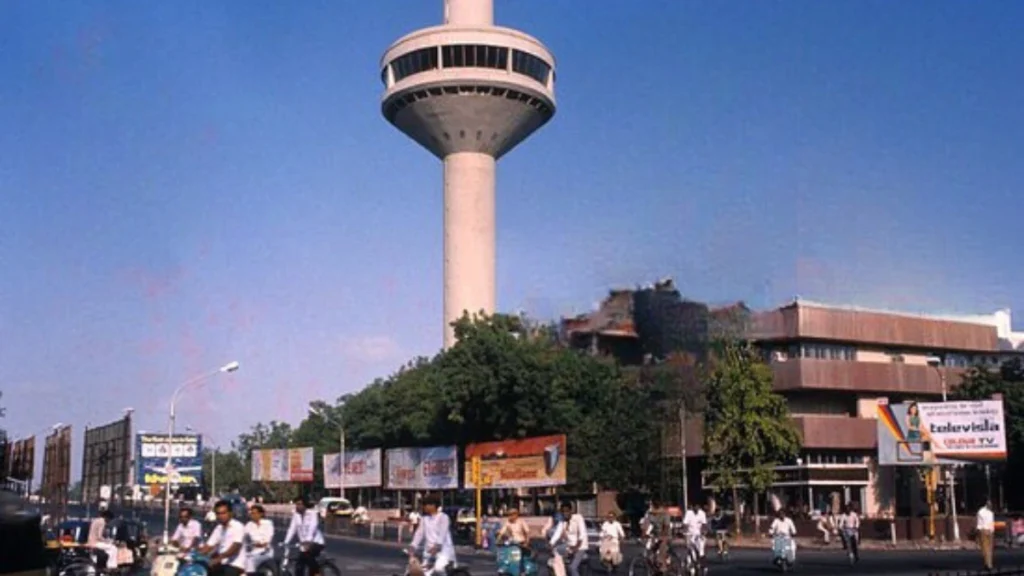 The Patang Hotel is part of the Limca Book of World Records for being India's first revolving restaurant above ground level. A chabootra, a bird-feeding dais, inspires the hotel's design. The restaurant is 221 feet tall and revolves 360 degrees in 90 minutes, giving complete views of its surrounding areas. 
3. Science City
Satiate the scientist in you by setting foot in the knowledgeable space called Science City, dedicated to all kinds of sciences. It is a popular place among kids for an educational tour. From dinosaurs to energy and life sciences to physics, Science City has everything for the science buff in you.
An IMAX 3D theatre here showcases educating and entertaining movies related to science daily. There are musical fountains and roller coaster rides here as well.
4. Drive-In Movie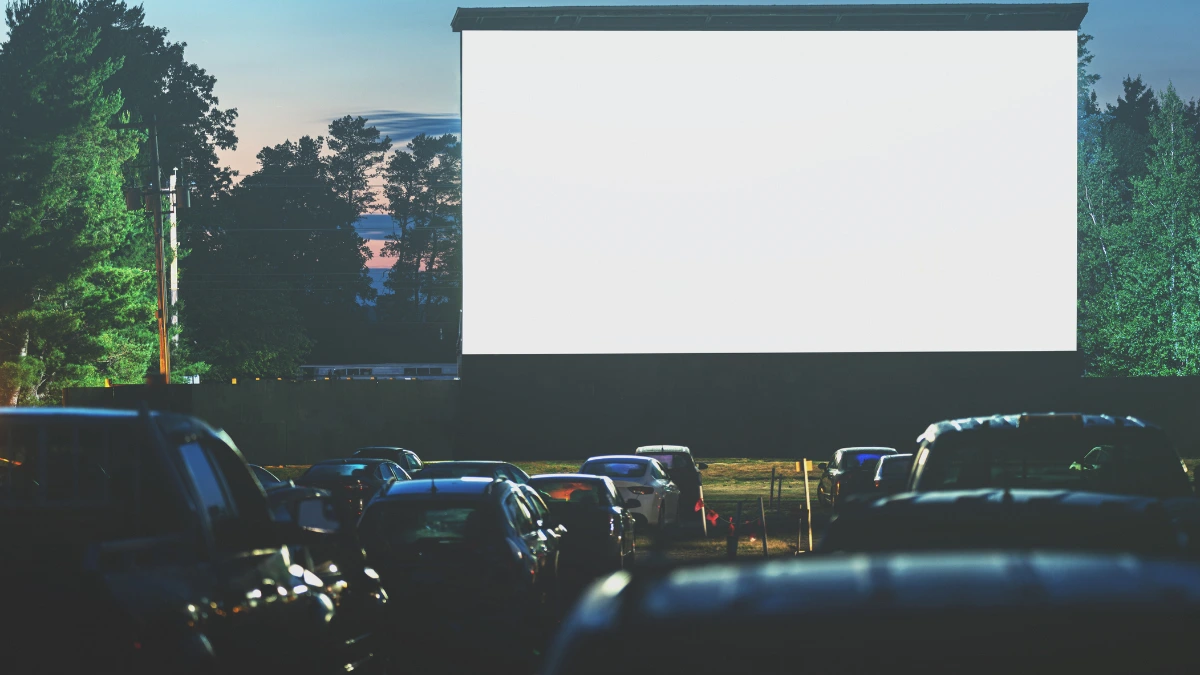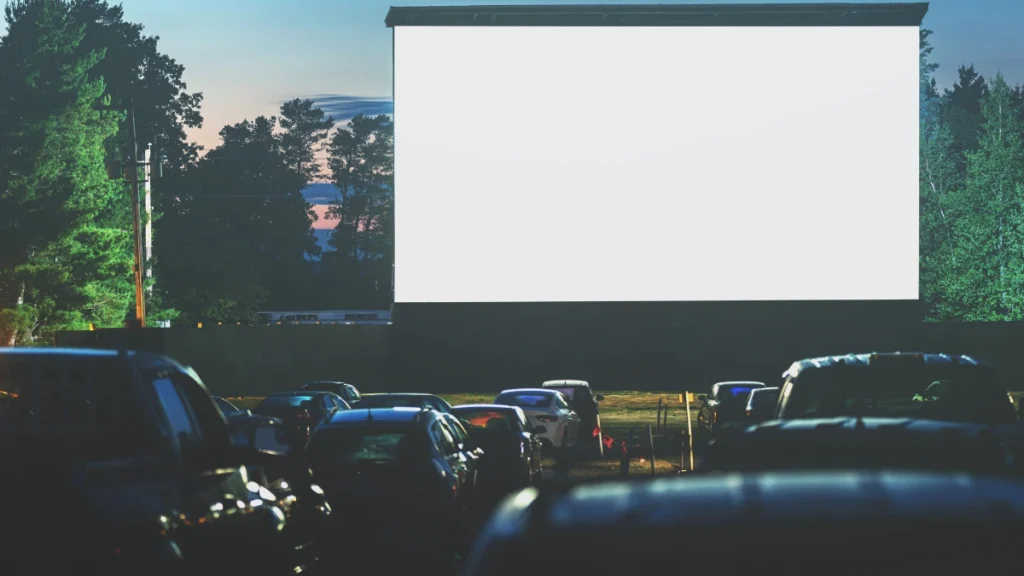 The popular concept of drive-in movies from Hollywood movies can also be experienced in Ahmedabad. If you have a car, you can drive to the Sunset Drive-In Cinema in the evenings and watch a movie from the comfortable seats of your car. This open-air theatre boasts one of the biggest screens in Asia – the cherry on top being you can watch the movie under the sky. The place can accommodate more than 600 cars in one sitting. There is also a restaurant serving food here to customers. 
5. Shop till You Drop at Law Garden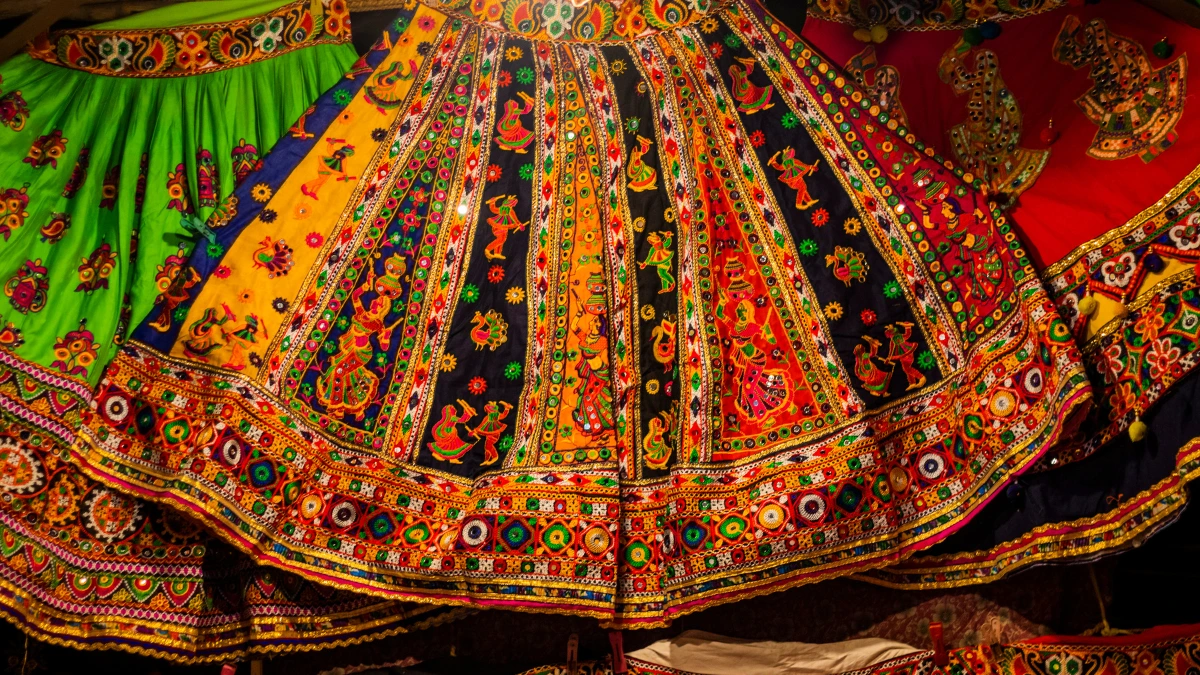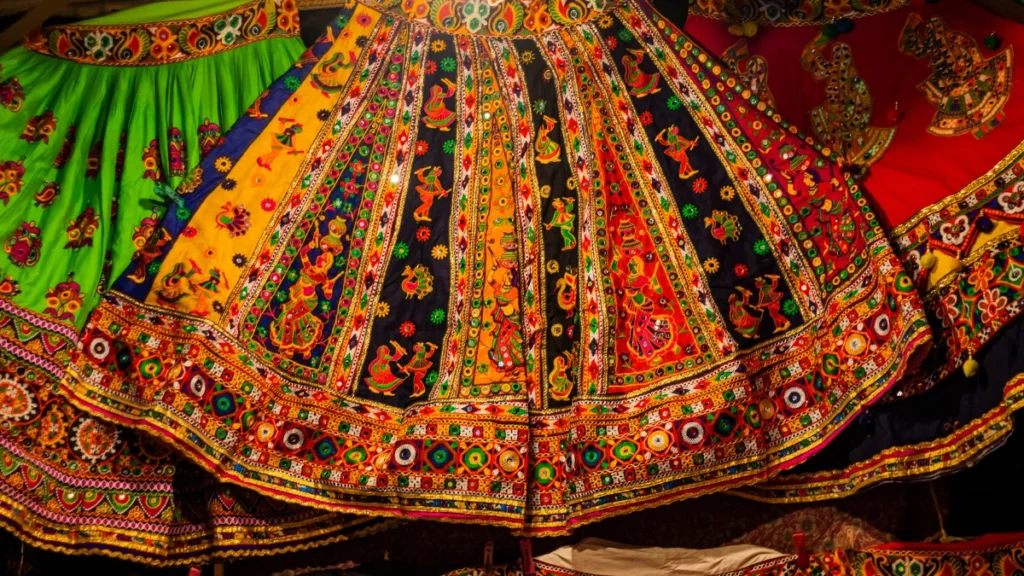 The night market of Law Garden is one to take advantage of during your trip to Ahmedabad shopping districts. Street shopping at one of the city's most frequented and largest markets is one experience you should take as a souvenir. Law Garden comes to life at night and sells everything from clothes to crockery – you will find everything here. Everything is at affordable rates, and you can even bargain. Law Garden is one of the most amazing places to visit in Ahmedabad for those who love shopping.
6. Manek Chowk's Delicacies
Try the lip-smacking food at Manek Chowk's many restaurants. It's a magical place that has the best nightlife in the city. The street food here is delicious, from Asharfi's kulfi to Iscon's gathiyas. Manek Chowk is a huge complex that sells all types of dishes with differing varieties. Manek Chowk is the perfect destination to experience Ahmedabad street food.
Best Time to Visit Ahmedabad
October to February is a fitting time to visit Ahmedabad. The weather is pleasant during this time, and heat is not an issue.
How to Reach Ahmedabad
Ahmedabad is well-connected to all major cities in India via road, rail, and air. Buses ply from all major locations to this city. Ahmedabad also has an international airport and a railway station. 
Conclusion
The Gujarati culture is one-of-its-kind that gets you to groove to garbas without trying and be mesmerized by the drooling food options. A city that lives in food, shopping, and history – Ahmedabad – is a treat for people of all kinds.
Ahmedabad is a must-visit city because of its fascinating history, magnificent architecture, diversity of cultures, delectable cuisine, and modern facilities. It provides a special chance to discover the nation's past and present, making it a city that leaves a lasting impression. There are many places to visit in Ahmedabad to experience its culture, from the Sabarmati Ashram to the food stalls of Manek Chowk.
Ahmedabad is a fascinating and educational location for travellers because it has something to offer everyone, whether they are history buffs, food lovers, or just looking for a dynamic and unique experience. You are sure to fall in love with the city!