Have you planned a trip to Kashmir but need help finding hotels in Sonamarg? The India Explorer is here to help! Kashmir is a beautiful state with breathtaking mountains, and a trip to Sonamarg is a must when you're here. It is a beautiful city of meadows and mountains that one should visit at least once in their lifetime. The place provides many places for one to stay with family and partners. It is a sought-after honeymoon destination in India. In this blog, we'll cover the 11 hotels for you to have the perfect stay in Sonamarg that you're looking for.
4 Star Hotels in Sonamarg
1. Snow Land Hotels and Resorts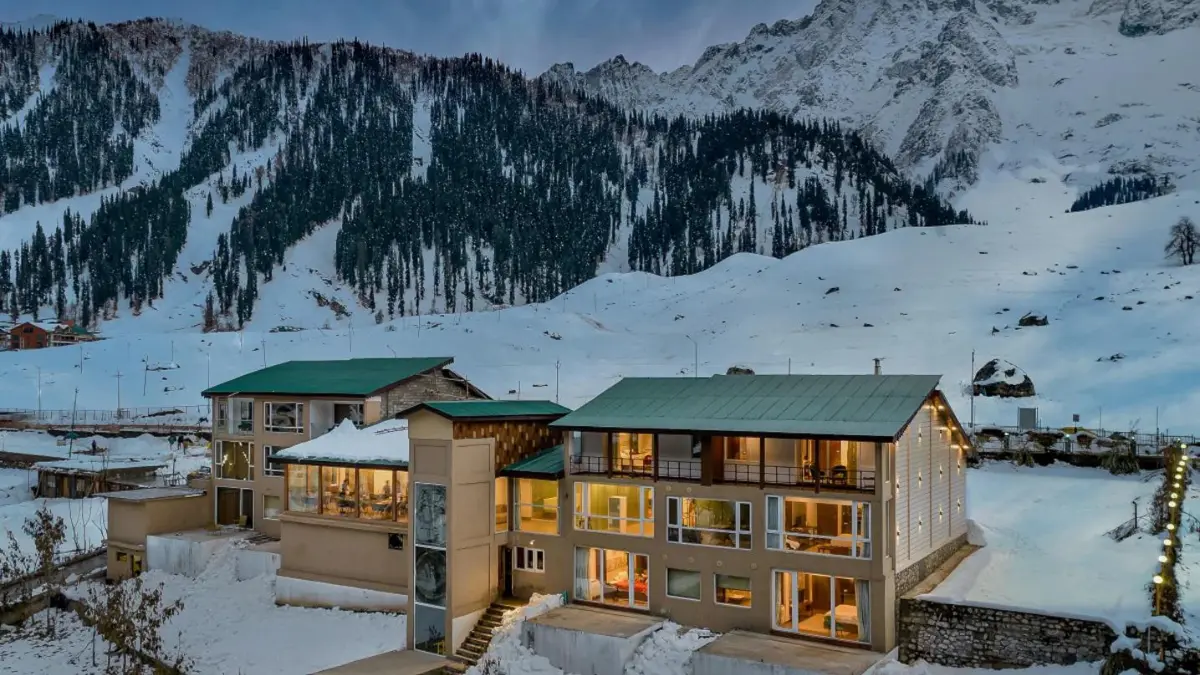 Snow Land is one of the most sought-after luxury hotels in Sonamarg due to its excellent service and legendary rooms. Their rooms are extremely cosy and give you a beautiful insight into the Kashmiri lifestyle. Nestled in the lap of nature, Snow Land provides deluxe rooms and two different types of suites to accommodators with captivating views of snow-clad mountains and the bustling Sindh River. The amenities provided here include a refrigerator, Jacuzzi washrooms, a safety deposit box, free Wi-Fi and more. There is also a fitness centre, a spa, and a swimming pool at the property. They also have an in-house restaurant, 'Alpine', that serves delicious food and drinks with a view of snow-capped mountains.
Snow Land also provides the opportunity for fishing and other water sports. They also provide babysitting facilities for couples who wish to spend some quality time by themselves.
Tariff: Room prices range between 15,000 and 35,000 for two INR per night.
2. Country Inn and Suites by Radisson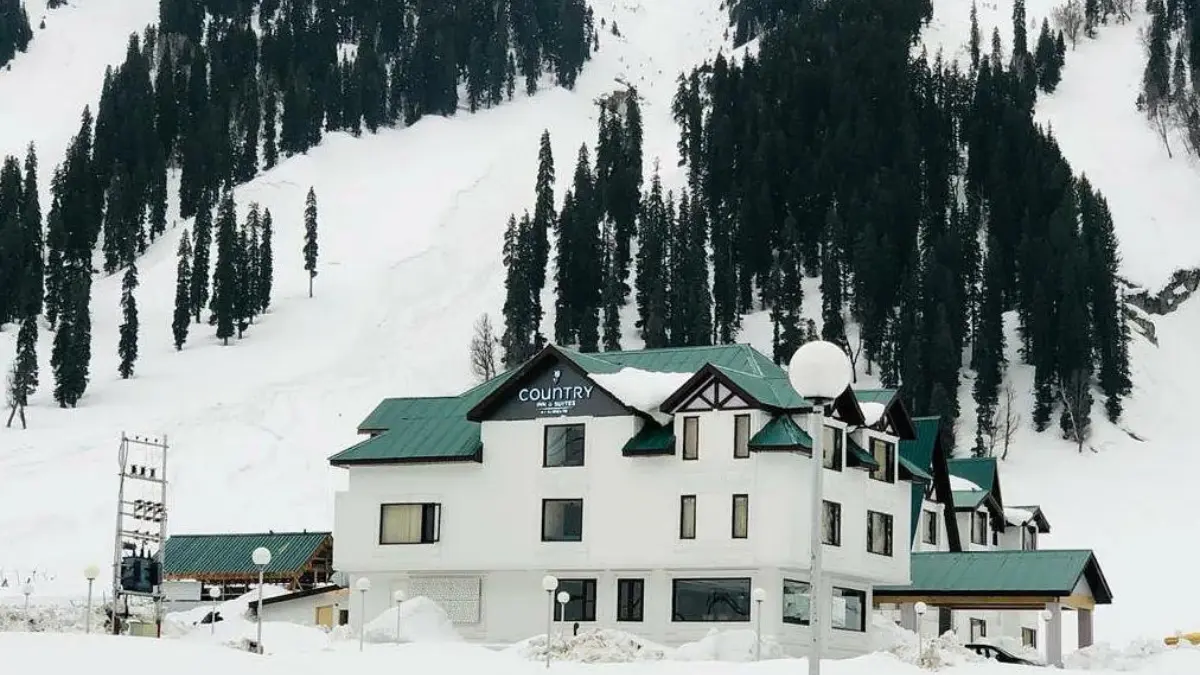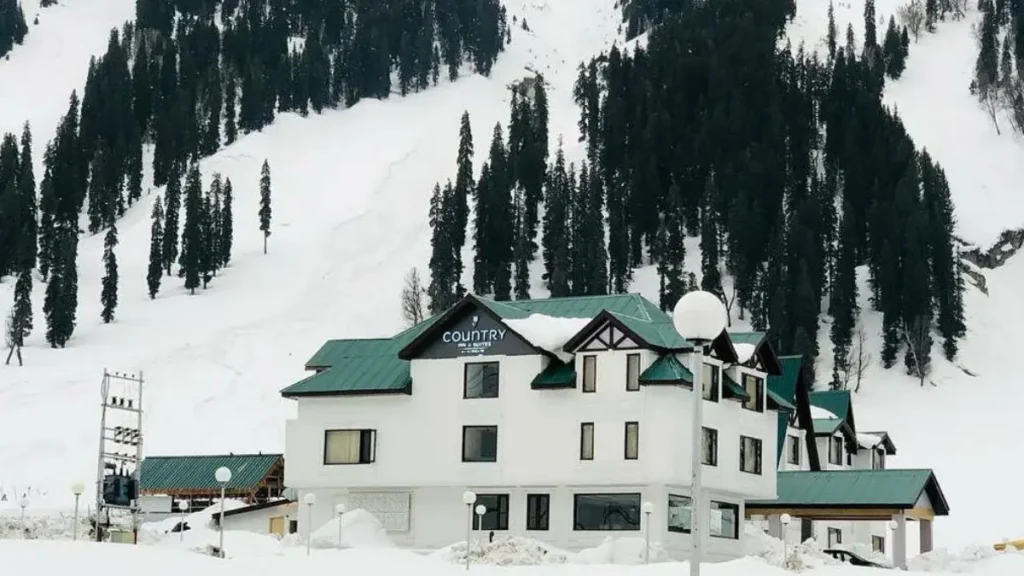 Visit Sonamarg, which offers guests breathtaking scenery filled with lush meadows, flowing rivers, and snow-capped Himalayan peaks, and make plans for an amazing journey to the Meadow of Gold by staying at Country Inn and Suites by Radisson. The hotel is close to popular places like Zero Point and Thajiwas Glacier.
This 36-room hotel provides excellent facilities to guests. All the rooms view the mountains, valley or the Sindh River. They have free breakfast, Wi-Fi, colour television, and coffee machines. All your needs are taken care of by their excellent staff, and their service is commendable.
"Country Inn and Suites" also has its restaurant, 'Mosaic', where you can try out their lip-smacking dishes ranging from Continental cuisine to Chinese cuisine. Room service is also available.
Tariff: The rooms here range from 12,000 to 14,000 per night INR for two.
3. Hotel Village Walk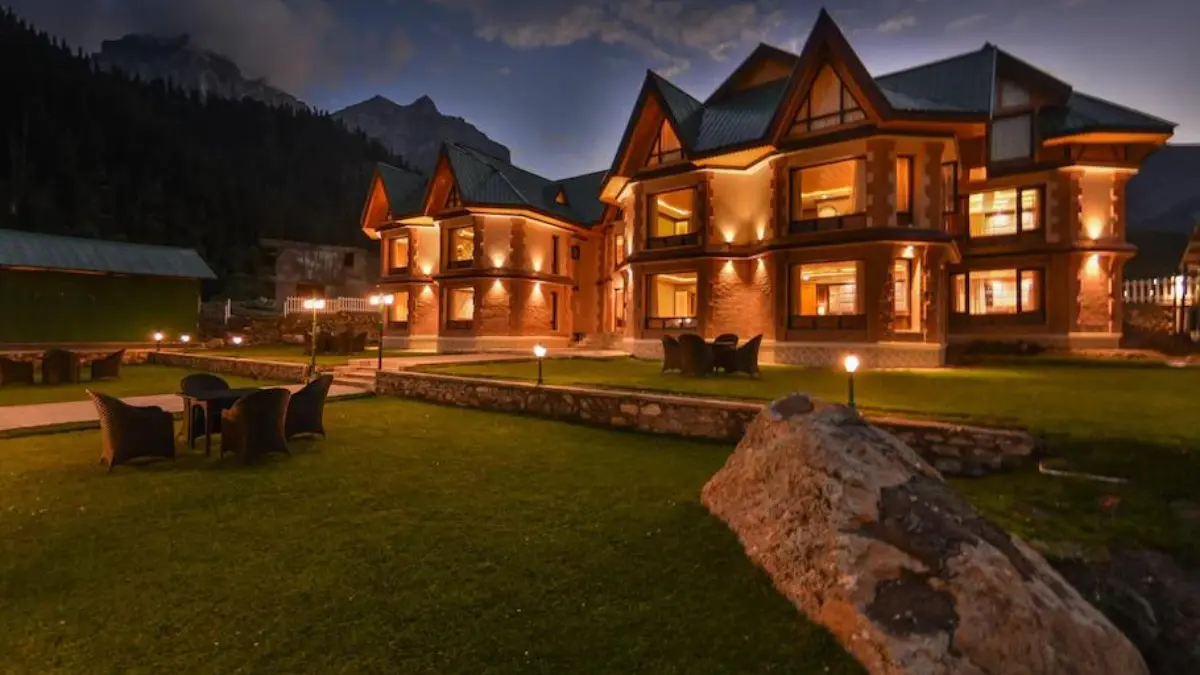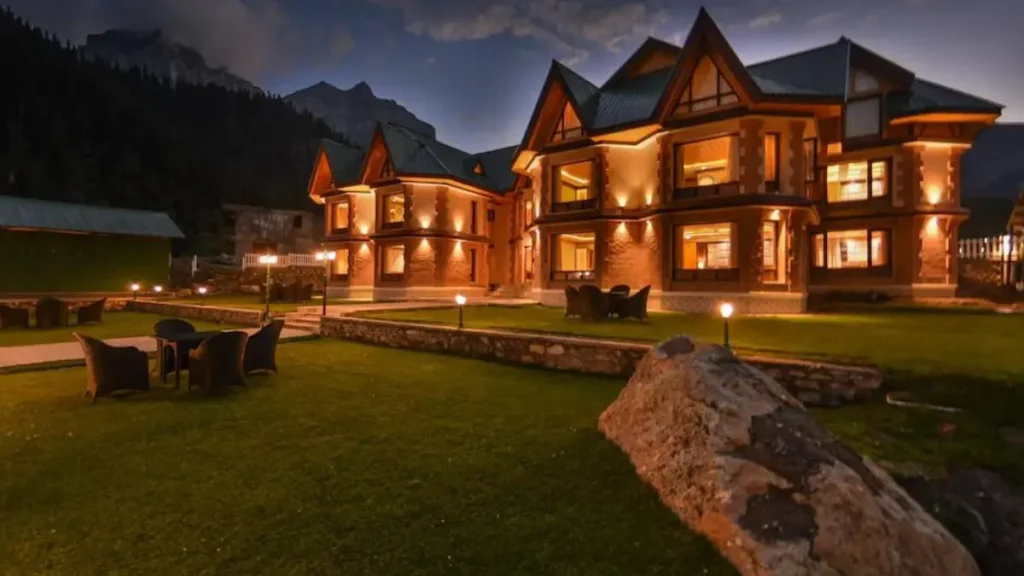 Village Walk is the highest-rated hotel in Sonamarg. The hotel provides non-smoking rooms of three kinds that vary in price. It is a mansion-like hotel nestled between the meadows and mountains of Sonamarg, providing guests with exceptional services. The rooms are in Kashmiri style – cosy and traditional. There is a garden here for outside seating as well. The beautifully decorated rooms have a view of the mountains you can relish. You can also avail of room services like laundry and food delivery. Village Walk is on top of guests' list of most loved hotels in Sonamarg.
Tariff: The room tariffs range from 9,000 to 12,000 per night in INR for two
4. Arco Hotels and Resorts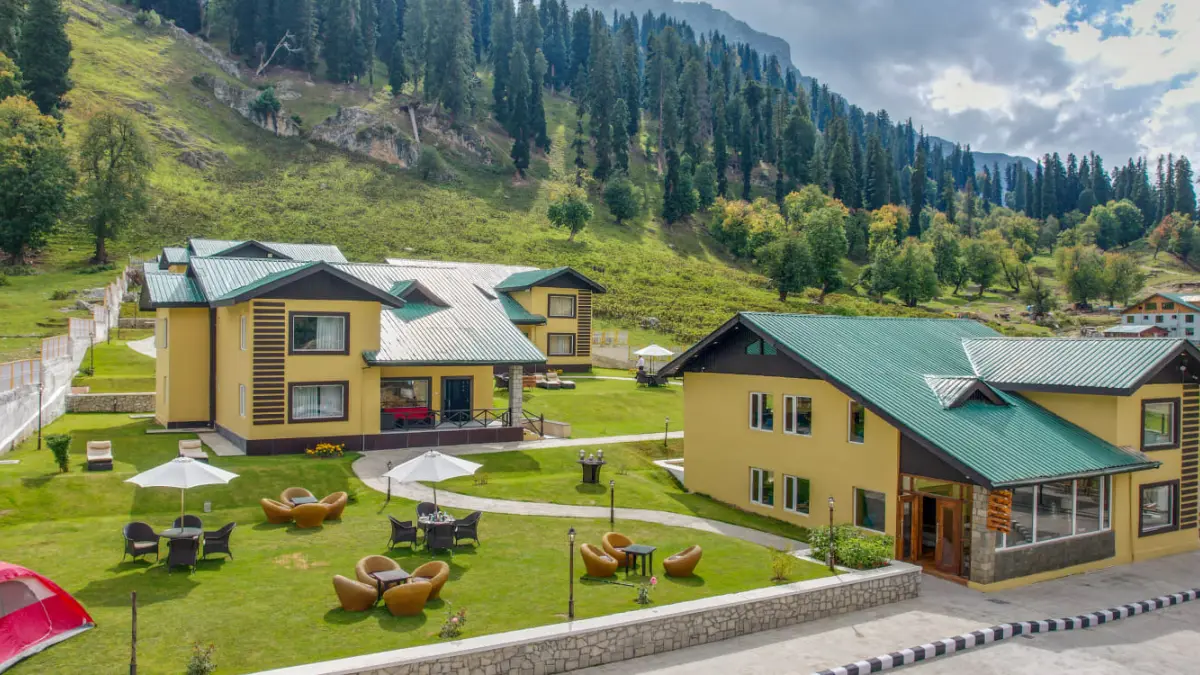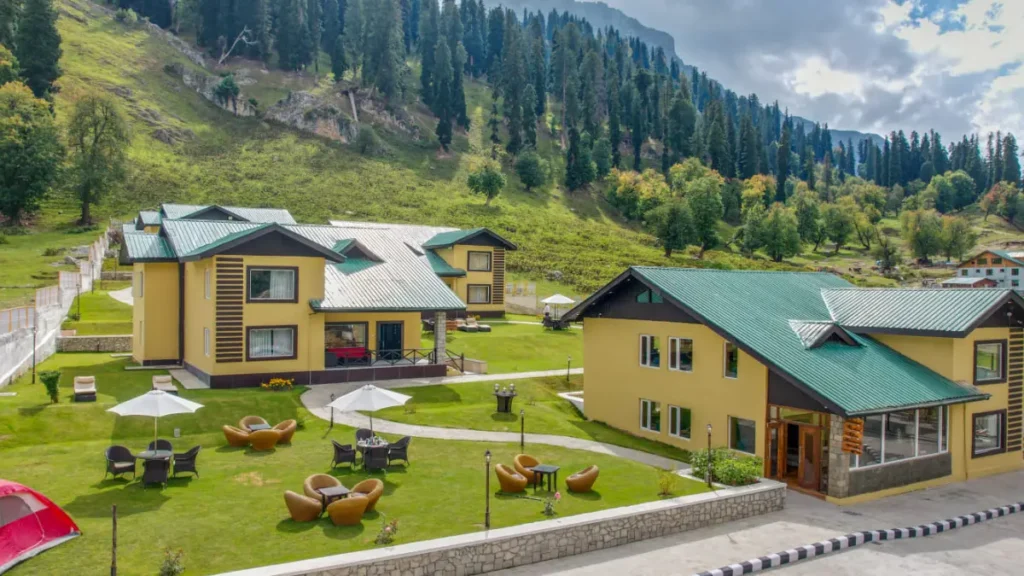 Arco Hotel Sonmarg is tucked away at 8,960 feet above sea level at the base of Himalayan hills and offers stunning views of a valley filled with gorgeous meadows. This magnificent resort has 18 rooms with first-rate amenities, several dining options, and a lovely lawn, making it one of a kind in Sonmarg. The location is also very convenient, along with their first-rate hospitality.
All rooms have Wi-Fi, cable TV, and intercom. They are comfortable and beautiful. A stay here should be noticed.
Tariff: Room charges are INR 9,500 for two per night
5. Badar Resorts and Spa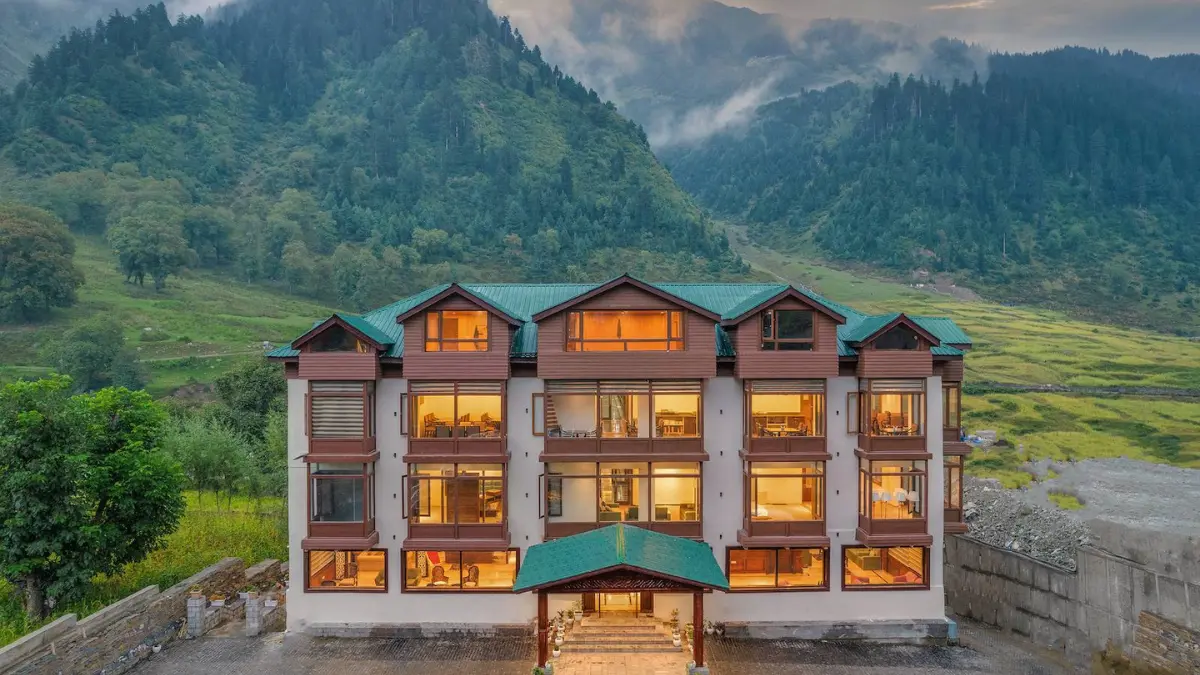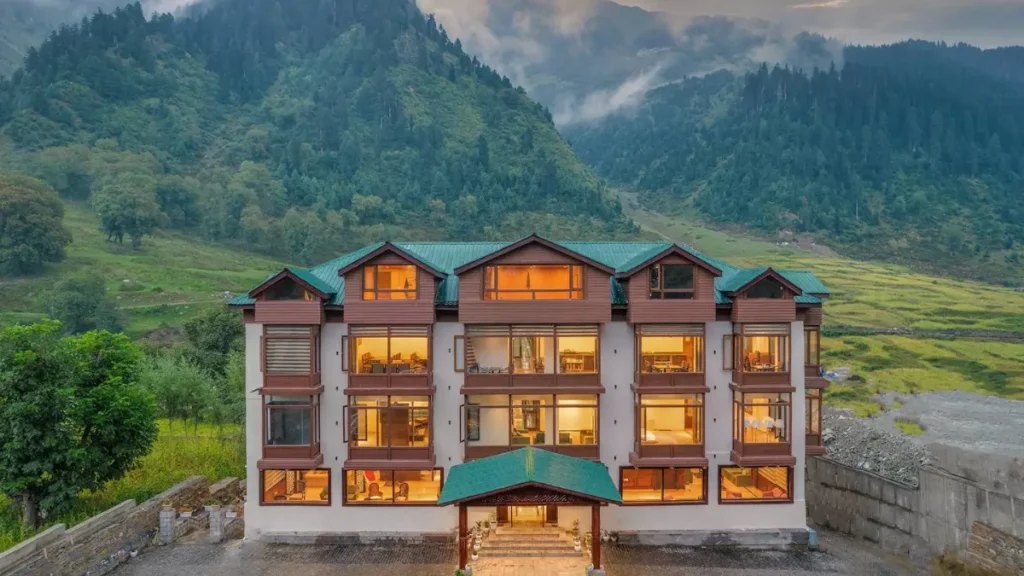 The unique craftsmanship of our local artisans, subtly woven into the resort, has enhanced Badar Resorts and Spa's basic yet elegant architecture. Light oak floors, wool and silk carpets, handcrafted wood furniture with copper accents, and double-weave wool bed wraps with Kashmiri themes may all be found in each room. There are 50 rooms and suites in all, and guests may take advantage of stunning views of the Sindh River and opulent amenities specially created for both business and pleasure tourists. They also have a few interconnecting family suite rooms that can be reserved for big families and groups. Requests can be made for additional beds. Free Wi-Fi, TV, mini bar, and toiletries are available in all rooms. It is one of those hotels in Sonamarg that is frequented and loved by guests.
The cuisine at Badar Resorts is prepared in the traditional Kashmiri way of the Indian North using clay ovens or tandoors. Badar Resorts offers a variety of delectable cuisines and gastronomic adventures.
Tariff: The room tariffs range from 7,000 to 10,000 per night in INR for two
3 Star Hotels in Sonamarg
6. Imperial Resorts
Sonamarg is situated next to the River Sind, surrounded by pine, fir, beech, and sycamore trees, with high peaks all around it. The hotel also offers spacious, inviting rooms with tasteful furnishings and the best possible views of the surrounding natural beauty.
This 23-room boutique hotel has a central heating system, a welcoming atmosphere, and excellent service. All rooms are of international standards, with free Wi-Fi and coffee makers.
Tariff: The room tariffs range from 6,000 to 9,000 per night in INR for two.
7. Hotel Mughal India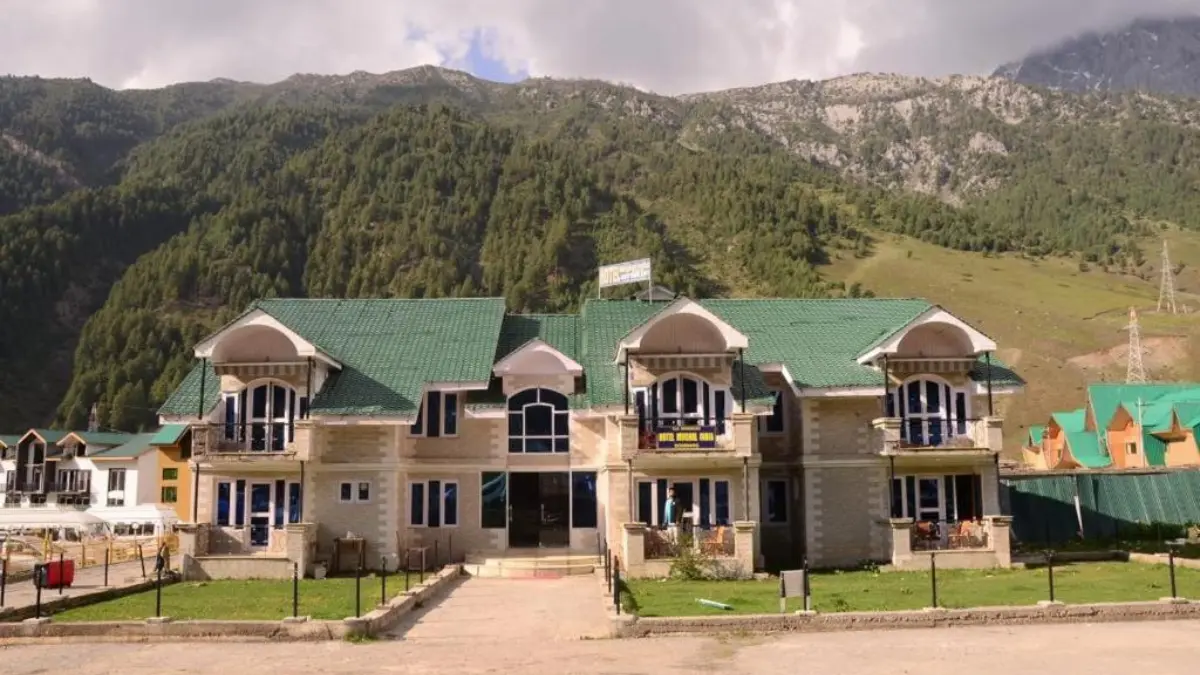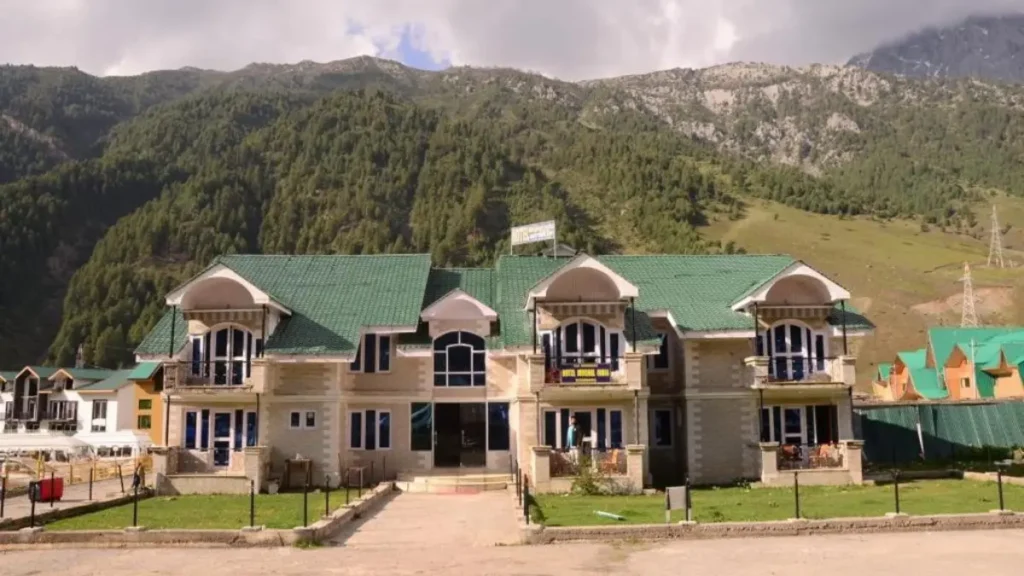 The Hotel Mughal India is 22 kilometres from Amarnath Temple and provides lodging with a restaurant, free on-site parking, and a garden. ATM and tour desk are available at this 4-star hotel. The hotel offers visitors a front desk that is open 24/7, room service, and currency exchange. All of the hotel's rooms have a balcony with a view of the garden, a wardrobe, a flat-screen TV, a private bathroom, bed linens and towels. A safety deposit box is available in every guest room. Hotel Mughal India offers a breakfast buffet for its visitors. The area is well-known for riding, and the lodging offers automobile and bike rentals.
Tariff: The room tariffs range from 6,000 to 12,000 per night in INR for two.
8. Hotel Mount View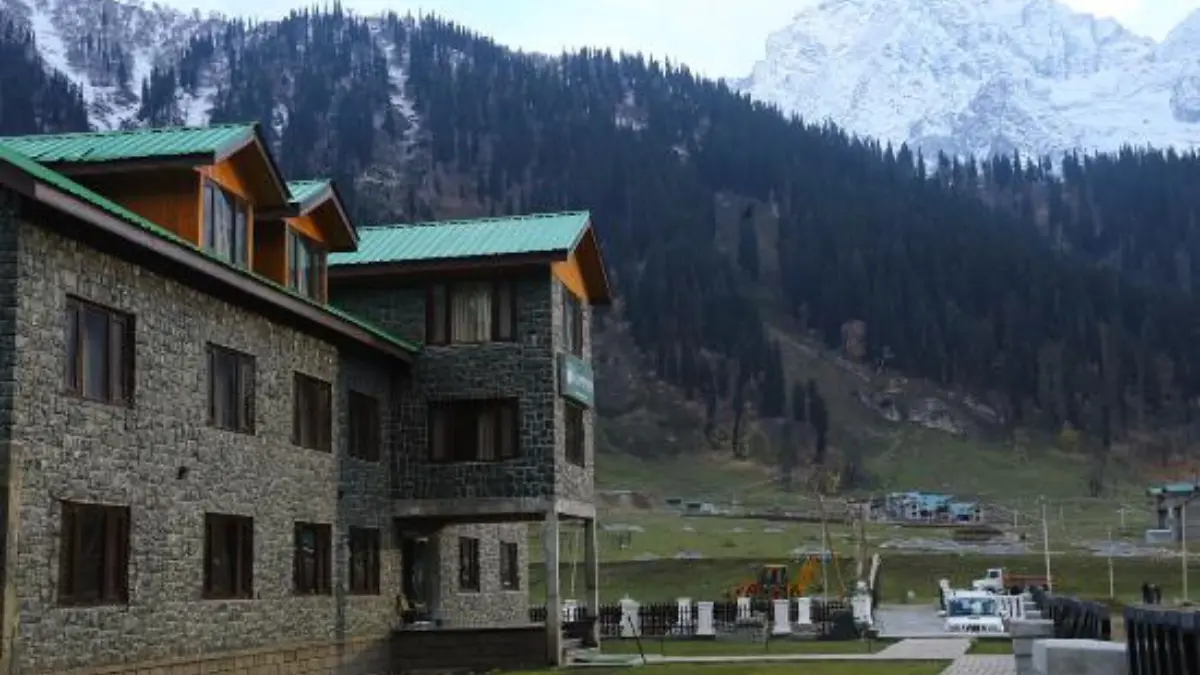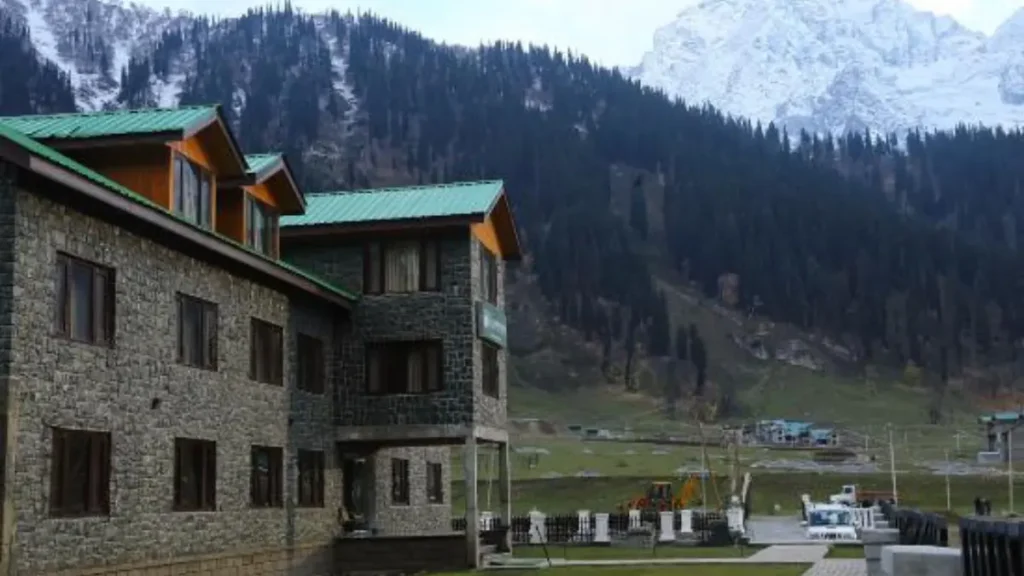 All 55 tastefully decorated rooms and 5 suites at Hotel Mountview provide magnificent views of the Sindh River and the Thajwas Glacier. You are certain to be near nature thanks to the unparalleled view from its opulent suites. The hotel's rooms are both contemporary and cosy, and they also provide the comfort of being surrounded by mountains. They were meticulously designed to provide their guests with the ultimate luxury in the heart of the Himalayas. In addition to delivering delicious multi-cuisine dishes, the hotel makes particular accommodations for its Jain visitors.
Kashmiri Wazwan is also available here at request, along with picnic and trek arrangements, bonfire nights, and a gaming zone. Mount View is one of the most affordable 3-star hotels in Sonamarg.
Tariff: The room tariffs range from 5,000 to 6,500 per night in INR for two.
9. Hotel Barzman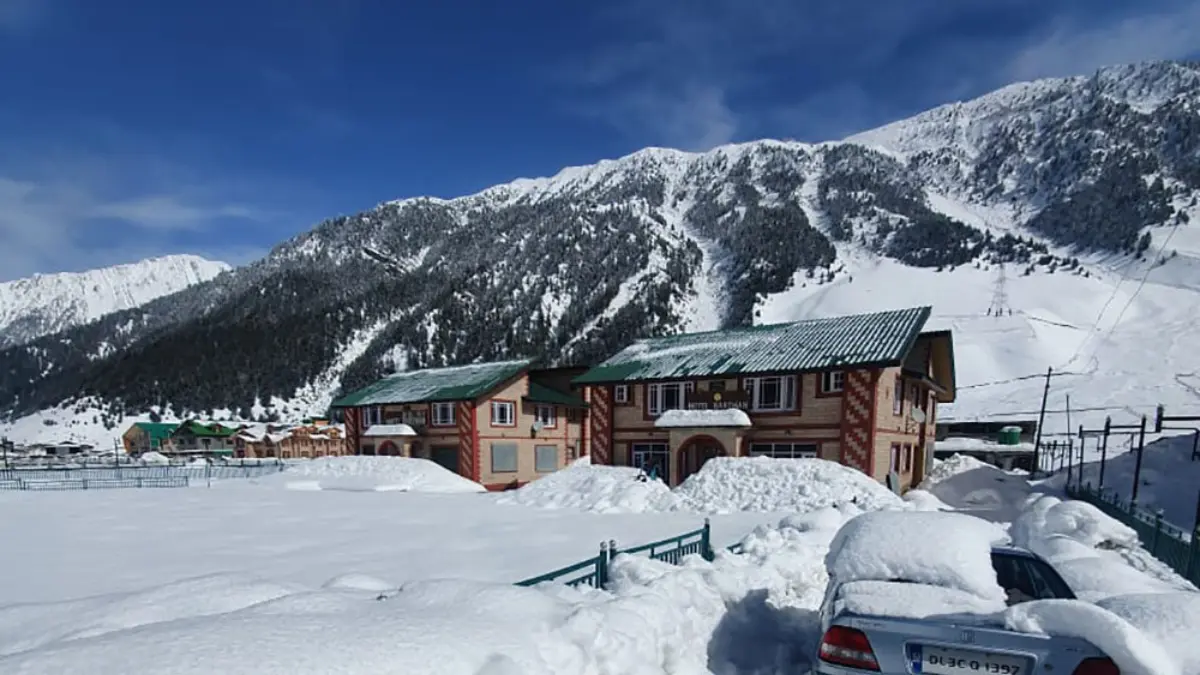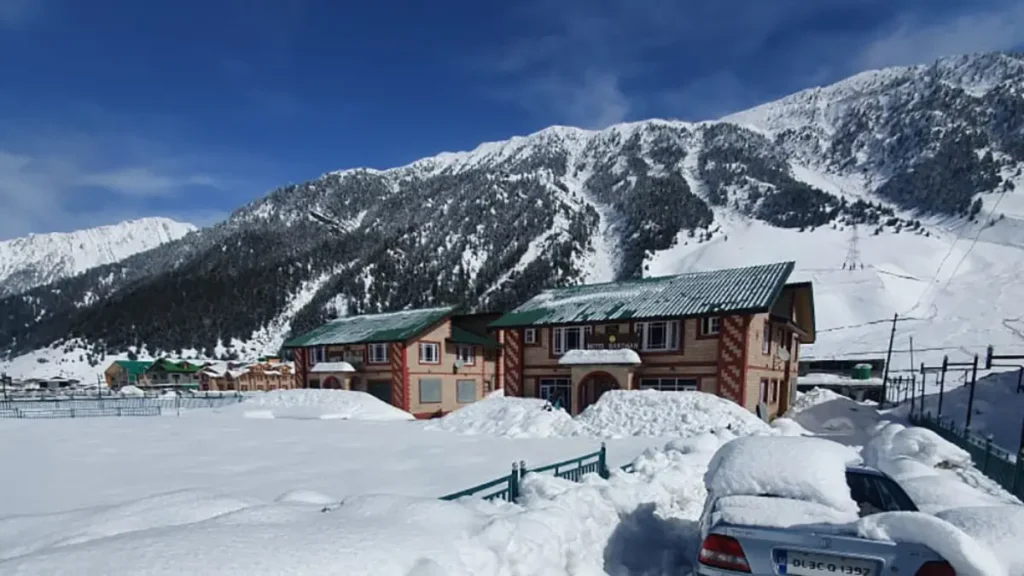 Hotel Barzman is located close to the Sonamarg Taxi Stand, on the banks of the River Sindh and in the lap of the Himalayan Mountains and Glaciers.
Hotel Barzman captures the romanticism and beauty of the River Sindh and snow-capped mountains. The most appealing luxury aspect is that Hotel Barzman offers reasonably priced rooms. Looking out windows while the sun rises and sets beyond the mountains is a mesmerizing experience.
By reinventing gourmet dining in a modern setting, The Restaurant effectively conveys the value of Hotel Barzman as a brand. This restaurant is designed to create several zones within its space to give customers distinct experiences. It provides a panoramic view of the Sindh River and is a comfortable, light-filled, and peaceful retreat from the day's heat.
Tariff: The room tariffs range from 4,000 to 8,000 per night in INR for two.
10. Himalayan Herbal Resort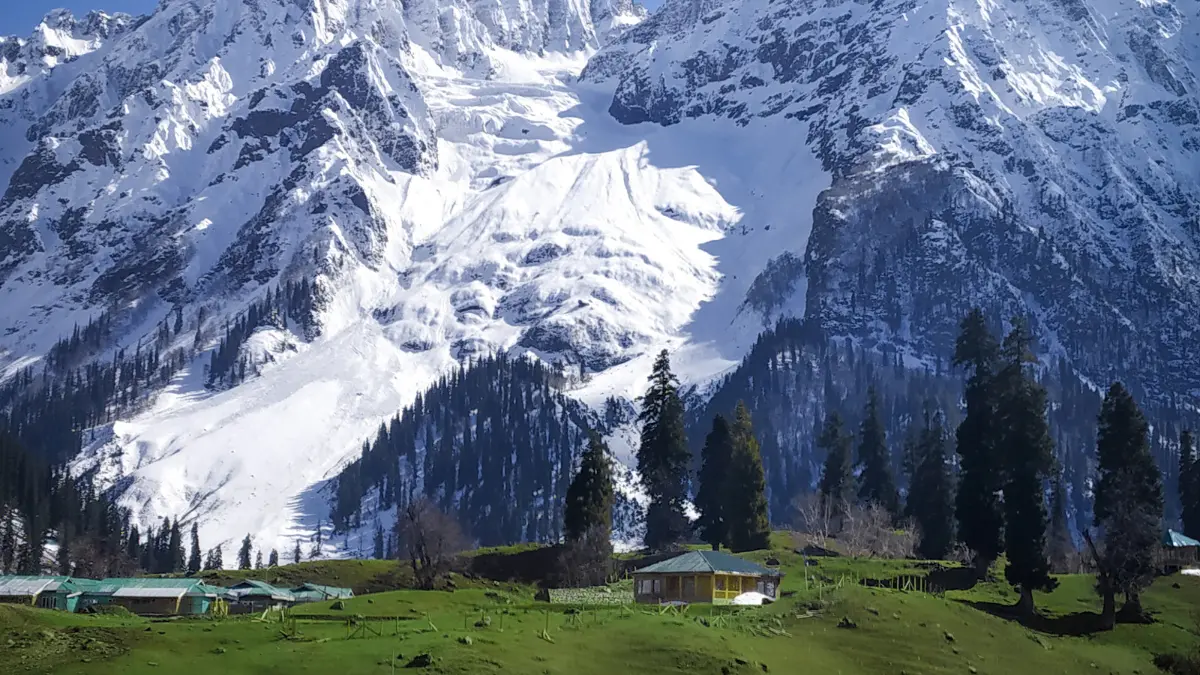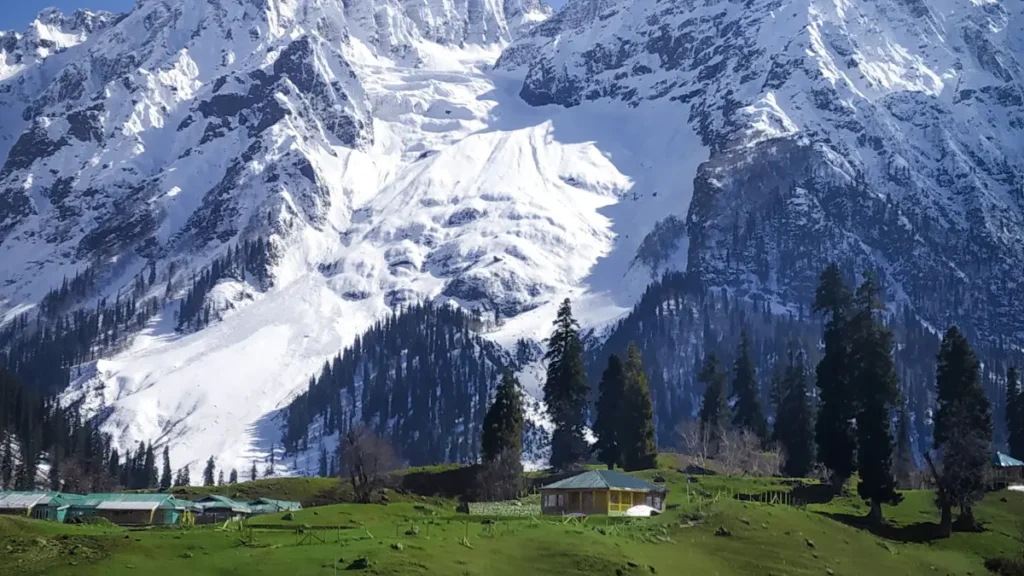 The Himalayan Herbal Resort is a unique location hidden in the highlands, far from the bustle of the city. You can reach this quiet location where you can unwind and regenerate by climbing a little hill and taking a historic bridge across the Sindh River. In addition to the surrounding wildness, there is an herbal garden with over 300 varieties of rare and endangered herbal plants. Food is created using culinary and herbal plants, locally grown veggies, and seasonal wild vegetables. The resort's farm and garden raise chicken and trout fish and use fresh spring water.
The spectacular views of the well-known Thajwas Glacier are available from the rooms. This location is ideal for individuals who value privacy, enjoy hiking, and wish to unwind amid nature.
Tariff: The room tariffs range from 8,000 to 11,000 per night in INR for two.
11. Mitra Hostel
Although not a hotel, Mitra Hostel provides a private room with a luxurious view. The hostel offers lodging exclusively for adults that include a garden, a common area, and a restaurant. On-site private parking is offered. They have both private rooms and dorm rooms.
The hostel offers accommodations with balconies that overlook the mountains. The rooms at Mitra Hostel Sonamarg include a private bathroom with a shower and slippers, free Wi-Fi, and some city views.
Tariff: Prices start at INR 2,000 for two private rooms and INR 700 for dorm beds.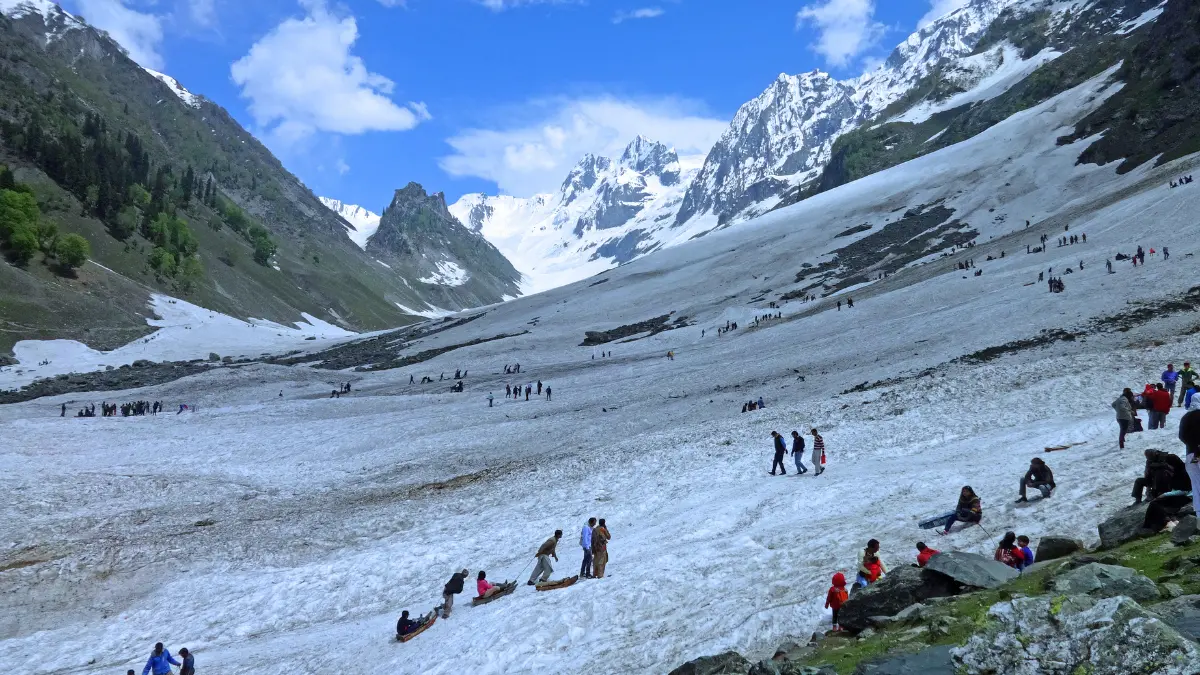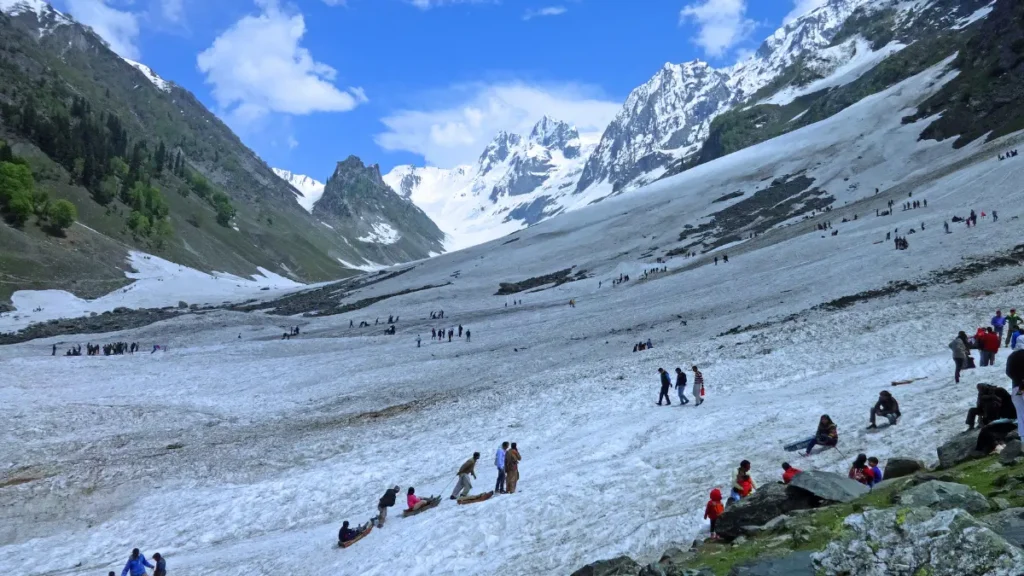 Best Time to Visit Sonamarg
The perfect time to visit Sonamarg is between April and October, when the weather is amiable. July-August is also the time of pilgrimage. Summer is the best time for Sonamarg sightseeing.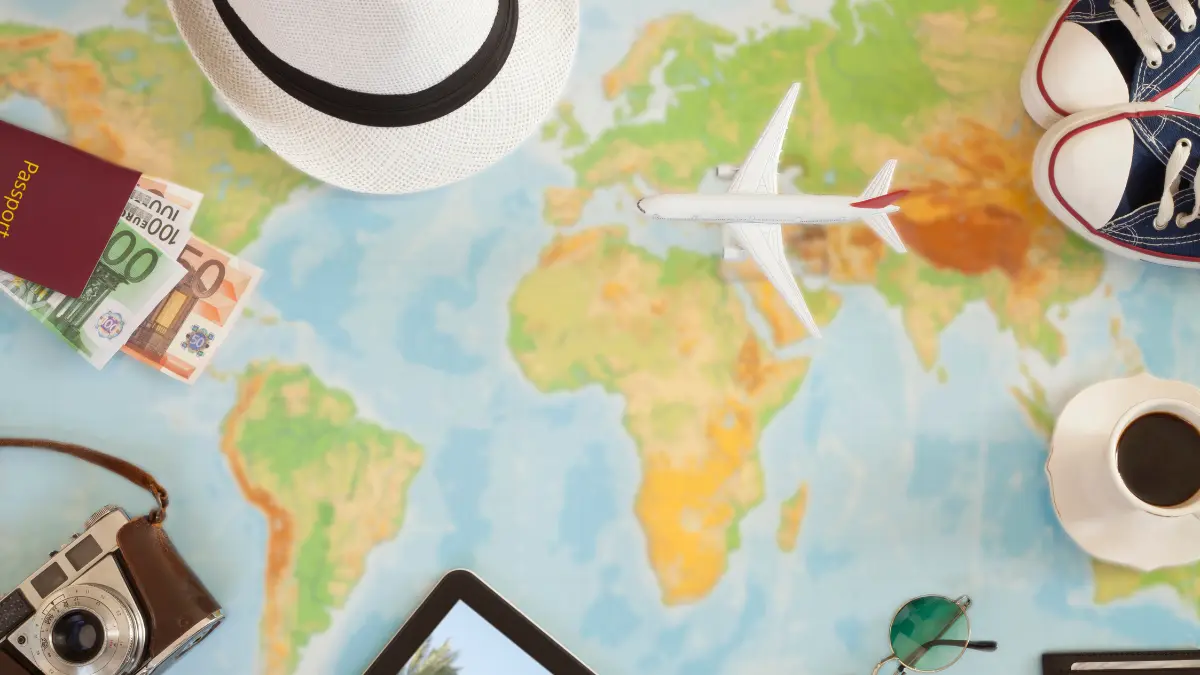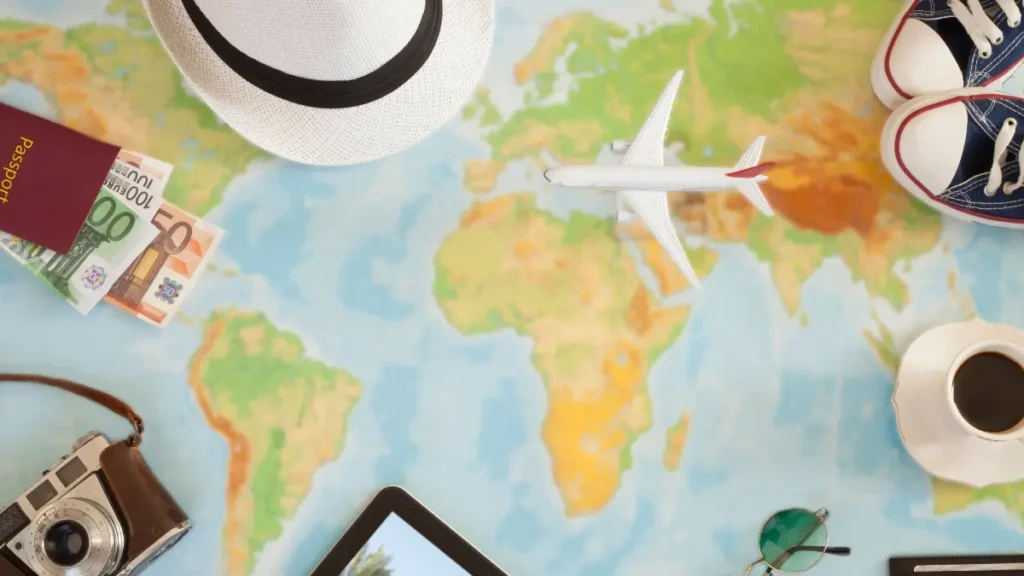 How to Reach Sonamarg
The major city you must arrive at to reach Sonamarg is Srinagar, the capital of Kashmir. Srinagar has an airport. From there, you can take buses and taxis to reach Sonamarg. The nearest railway stations are in Jammu and Srinagar, where you can further travel to Sonamarg.
Best Sonamarg Tourist Places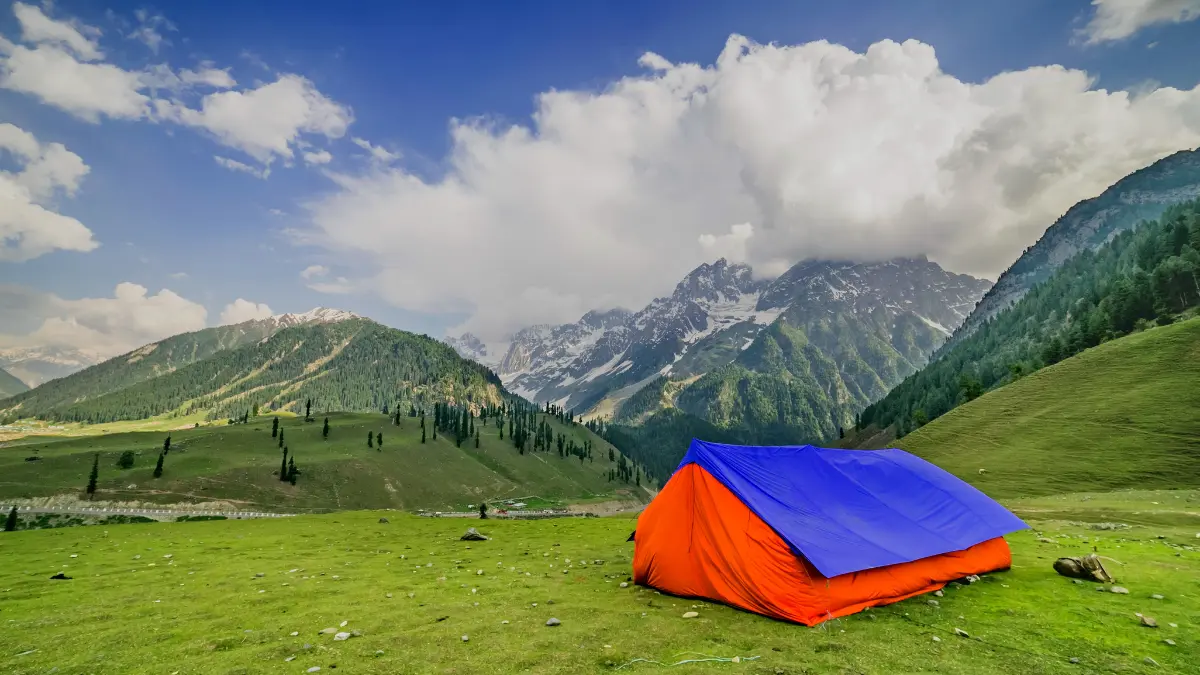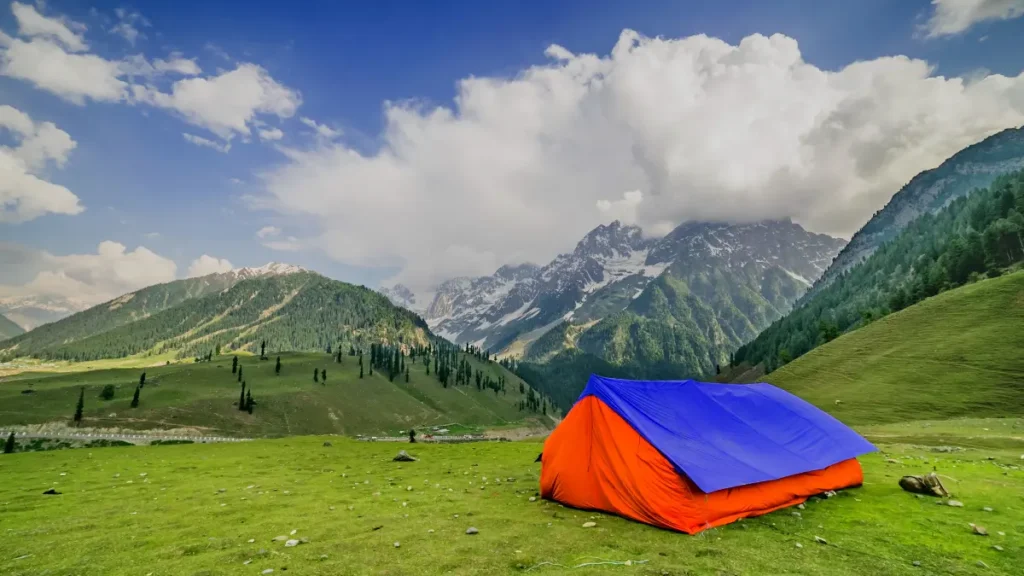 1. Yemsar/Gadsar Lake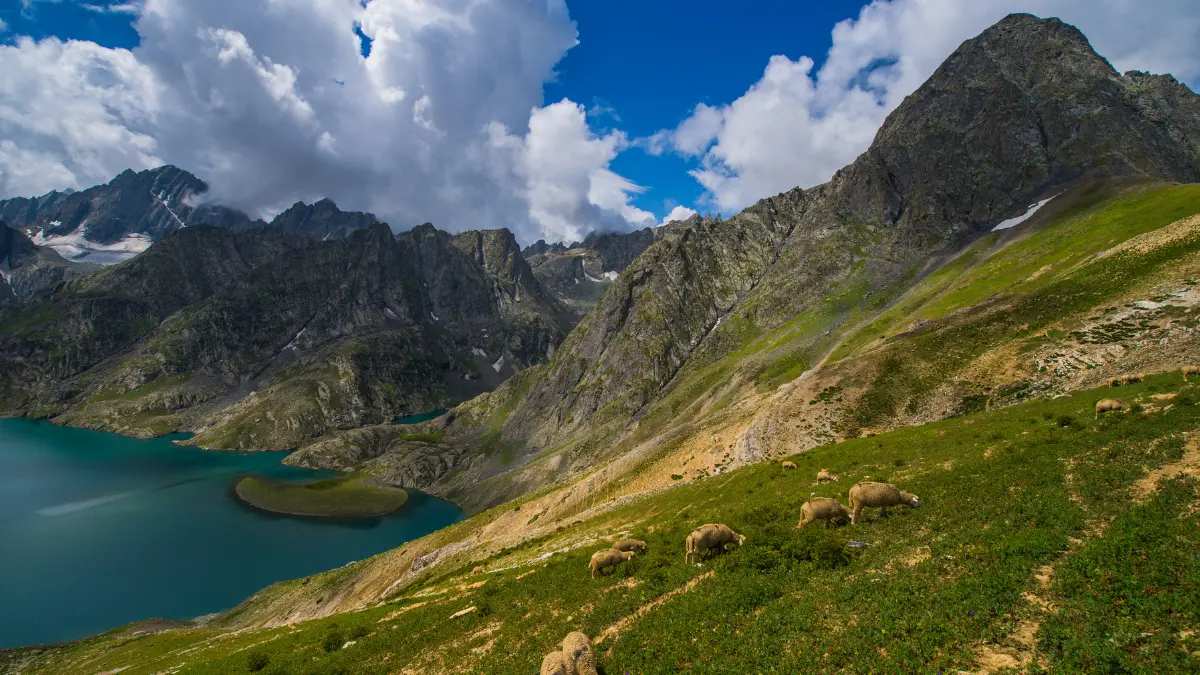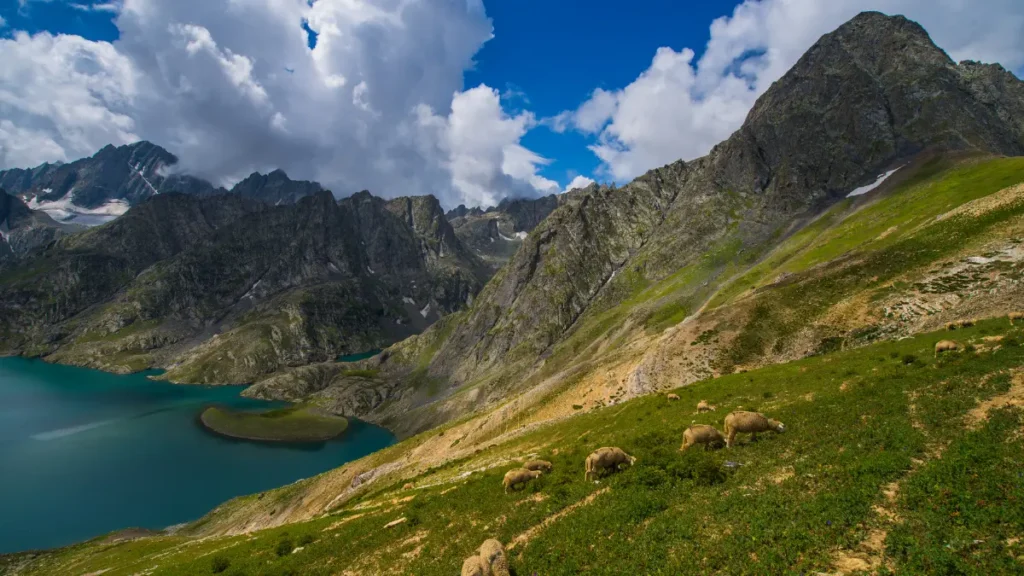 Brown trout are a speciality of Gadsar Lake. Because it is surrounded by wild alpine flowers from June to September, this lake is known as the "lake of flowers." The lake is inaccessible during other times of the year because it is frozen, and the trails are covered in snow. This lake discharges a lovely stream that merges with the Neelam River, enhancing the beauty of the river.
2. Thajiwas Glacier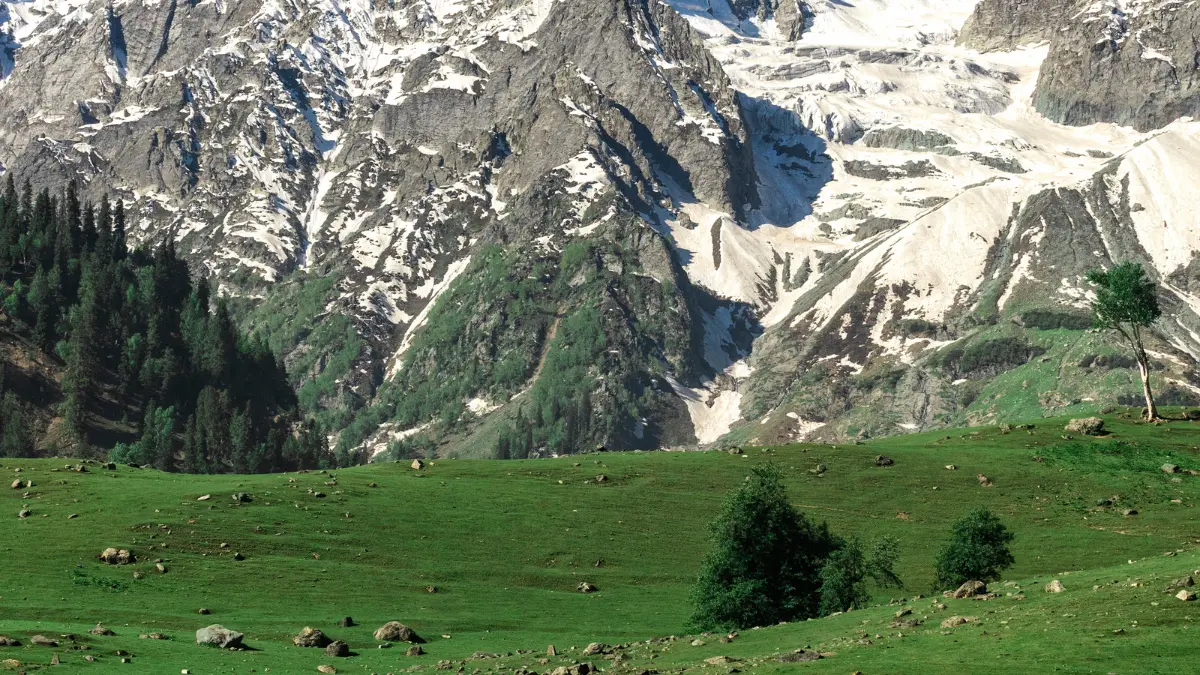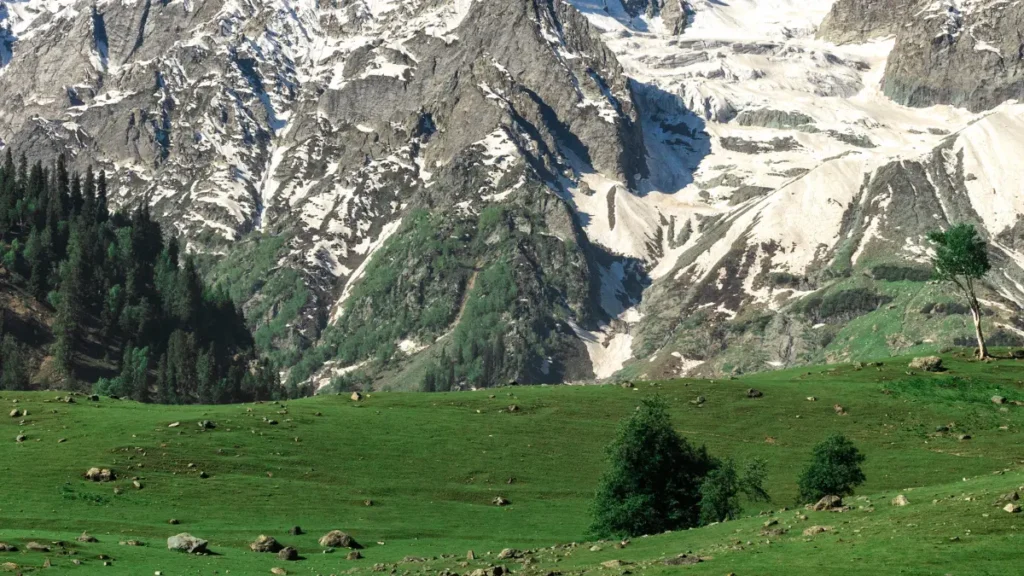 Thajiwas Glacier is enormous and endowed with beauty. It is situated at 9,186 feet, not distant from Sonmarg. With frozen lakes, evergreen trees, and meadows that gaze out into the Thajiwas Mountain, it is one of the most breathtaking places you will ever see. Thajiwas Glacier attracts visitors who sledge, build snowmen and take in the breathtaking environment. You could also take a short stroll to some waterfalls near the Thajiwas Glacier.
3. Zoji-La Pass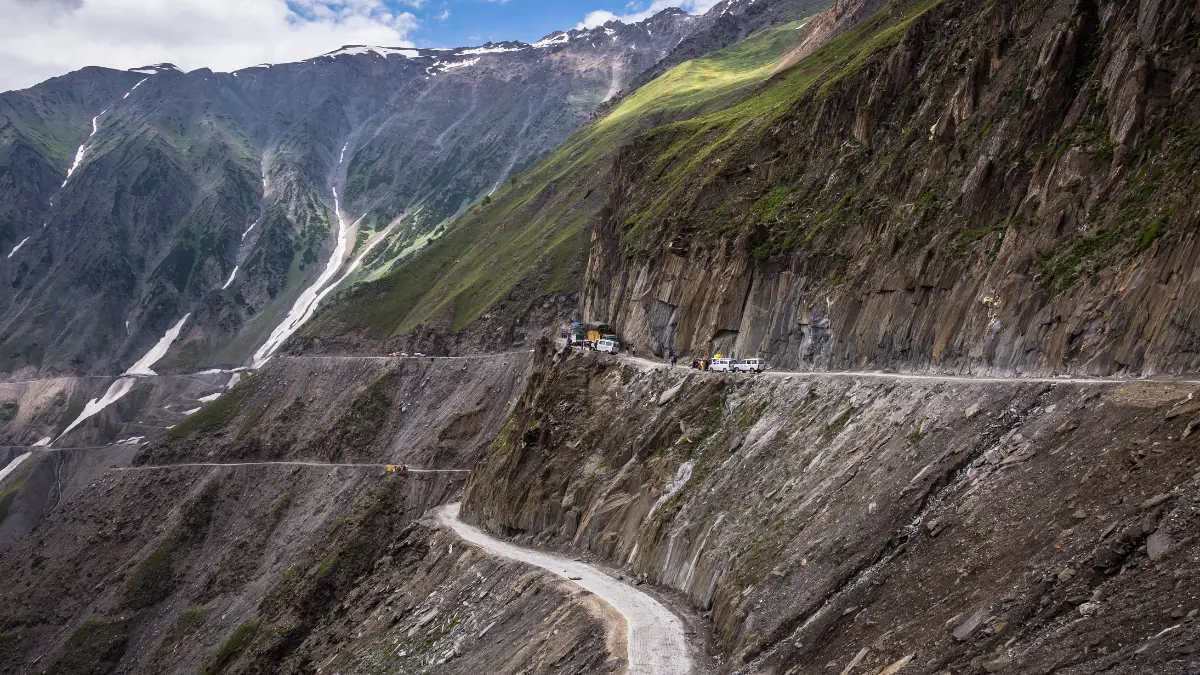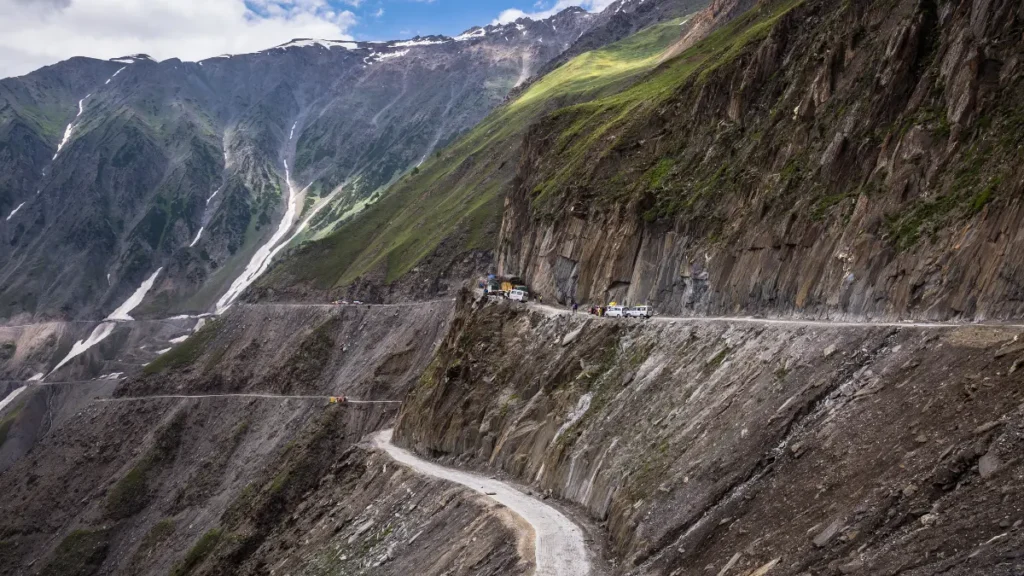 Zoji-la Pass, also known as Zoji Pass, is a steep mountain pass that connects Srinagar and Kargil and serves as the entrance to the scenic Ladakh. At approximately 11,500 feet above sea level, Zojila is the second-highest pass in India. Travellers should be centred between the Kashmir basin on one side and Dras on the other as they make their way towards Zoji-la. Zoji-la has a view of a dense jungle, the verdant Dras Valley, and snow-capped mountains.
4. Vishansar Lake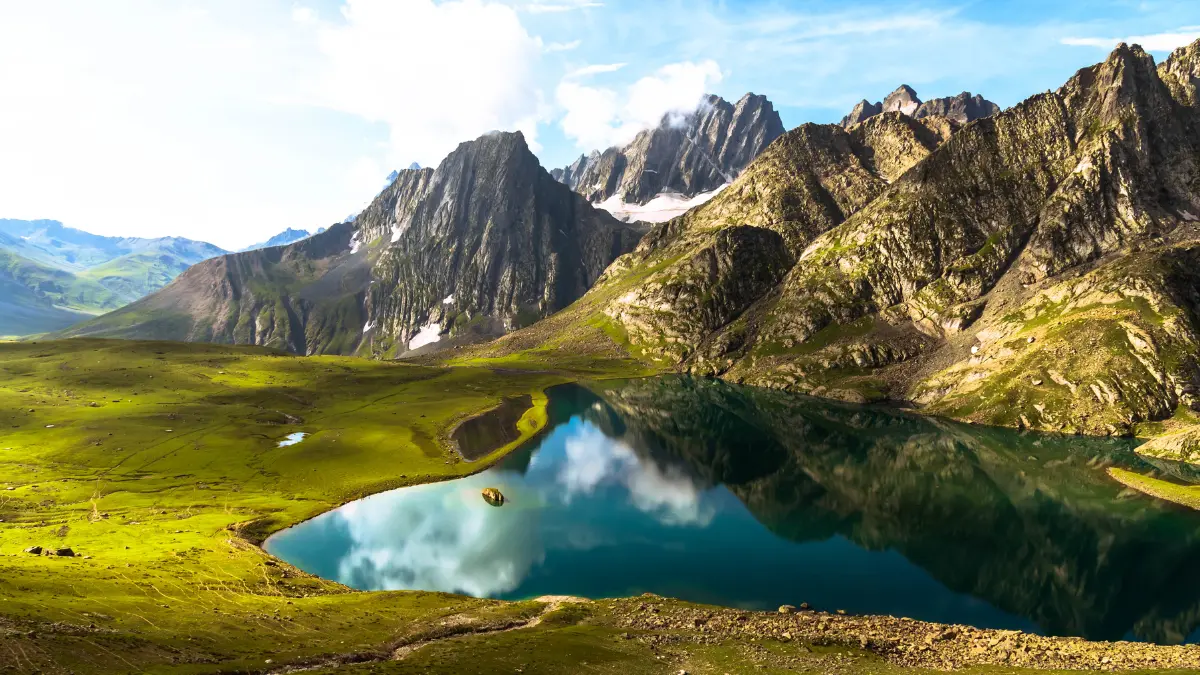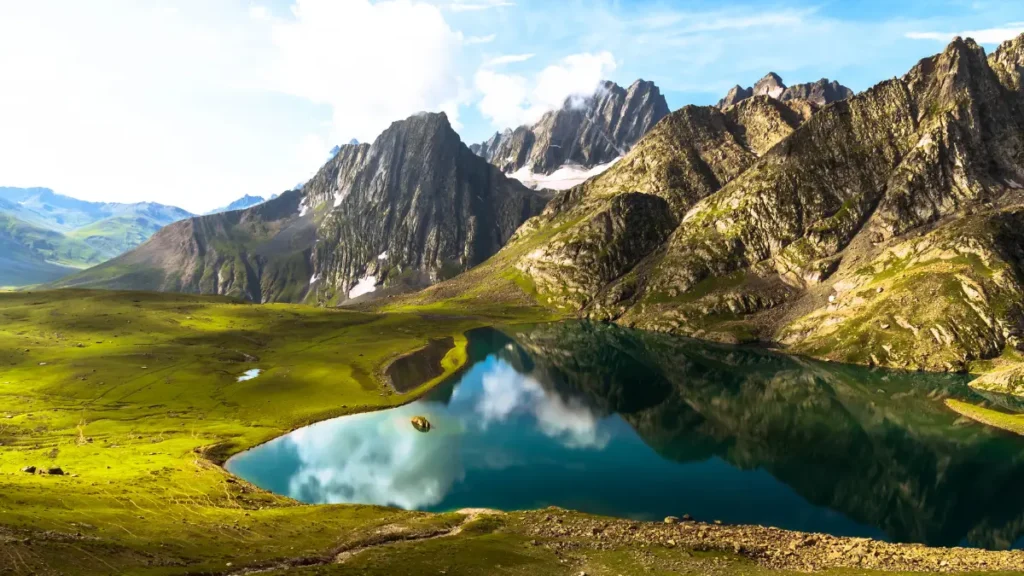 A high-altitude lake endowed with spectacular natural beauty and pure environs, Vishansar Lake is near Sonamarg. It is surrounded by steep, angular mountain peaks on one side and beautiful green meadows on the other. However, in addition to its attractiveness, what attracts tourists there are the summertime opportunities for trout and mahseer fishing. In the winter, the lake is always frozen.
5. Amarnath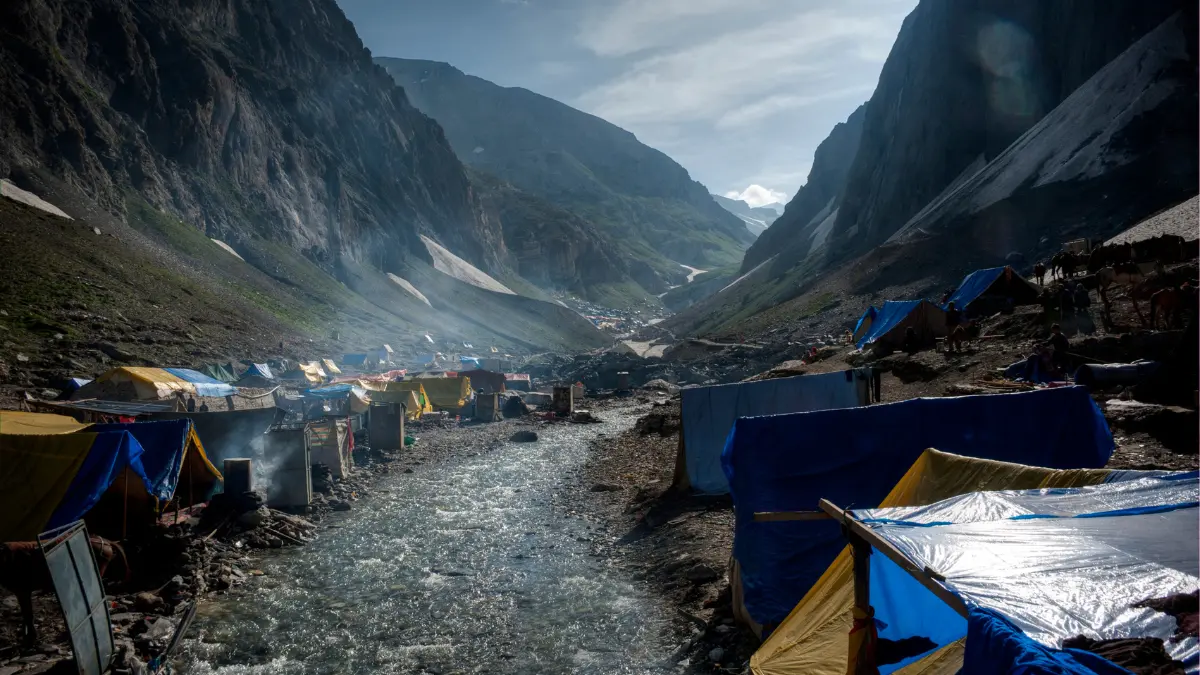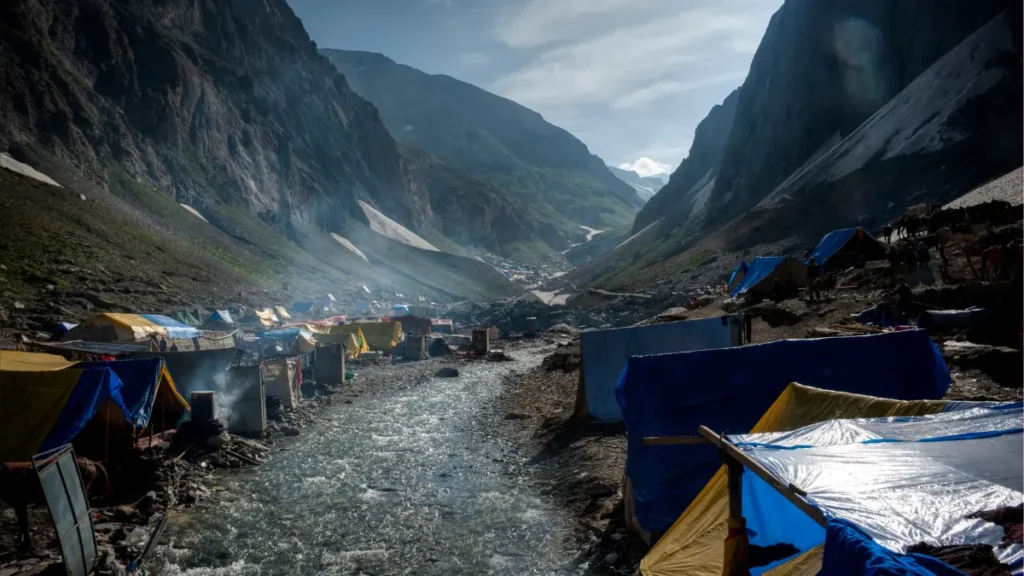 The holy temple, known as Amarnath Temple, is located 3,888 metres above sea level, some 29 km from Pahalgam. Inside the cave is a Shiva Lingam, revered as the holiest object by Hindus worldwide. Devotees embark on the well-known Amarnath Yatra, a pilgrimage that begins in Chandanwari, in large numbers from June to August.
Conclusion
When looking for places to stay, Sonamarg has something for everyone – families, partners, and friends. It also has something for every pocket- luxury hotels or budget rooms and dorms. Sonamarg is a beautiful place to take in the beauty of Kashmir completely – the Switzerland of India. There are many sightseeing opportunities here at Zoji-La Pass, Amarnath, Yemsar Lake and more. It is also very easy to teach this beautiful city via Srinagar. Summers here are heavenly. When looking for hotels in Sonamarg, you should keep in mind your budget and comfort for the perfect stay, which we hope you have found with the help of our blog!