Table of Contents
Are you looking for the cheapest countries to visit from India? Are you on a low budget but wish for an international trip? The India Explorer is here to help! For times when you need to escape the country and have a relaxing retreat in a different country, you are sure to check your bank balance. But what if it is low? Fear not. Not every international trip has to cost you an arm and a leg. Many countries outside India offer the best experience on a tiny budget, and we're here to explore them!
Cheapest Countries to Visit from India on a Budget in 2023
1. Vietnam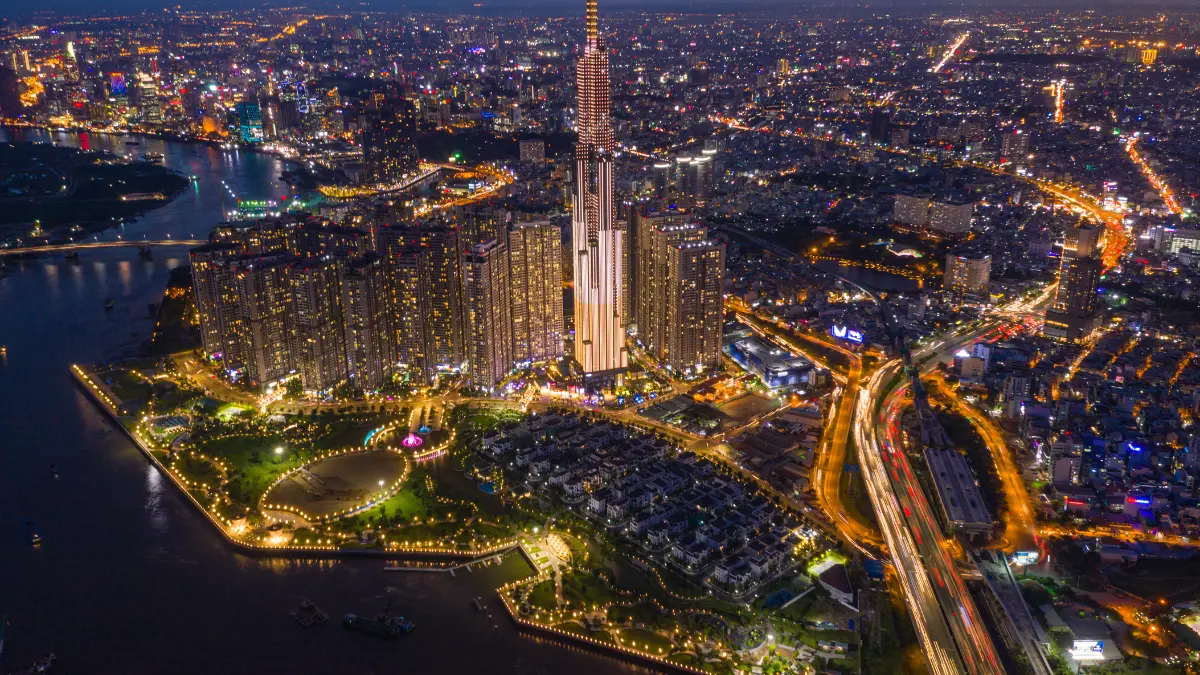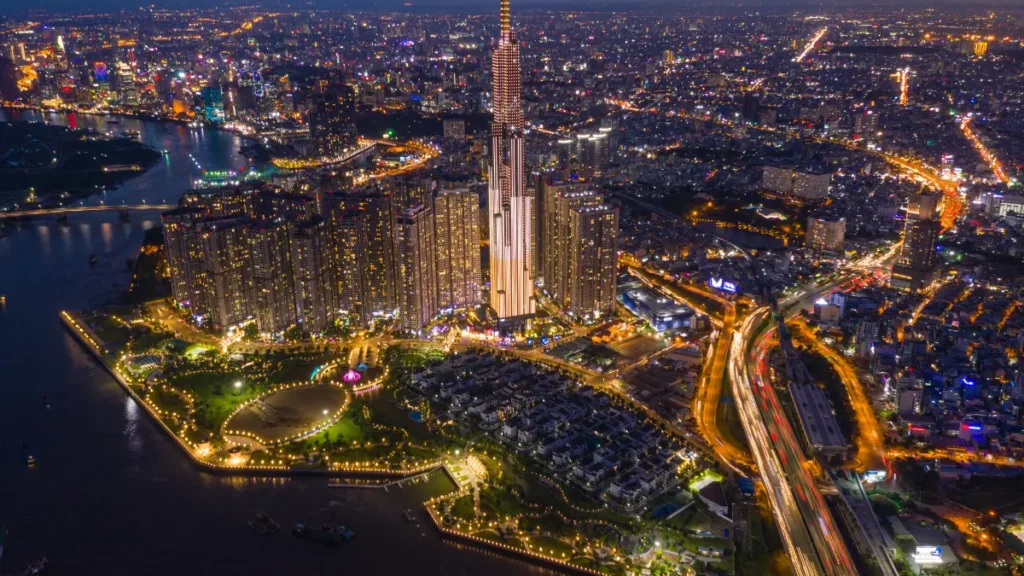 Vietnam is a country with a deep history and a rich culture. The country boasts beautiful landscapes, stunning architecture, skyscraping mountains, and incredible seashores. It has something for everyone – families, friends, solos, adventure-seekers, leisure seekers, and more. It is one of India's most sought-after travel destinations due to its economic currency and the beauty and fun it offers at such a low price.
Vietnamese cuisine ranges from spring rolls to seafood. The country has several breathtaking rice terrains; hence, it heavily incorporates rice into the food. The locals are hospitable and friendly – you'll surely have a good time with them. There are numerous historical places you can drop by in Vietnam, like the city of Hanoi, which is a UNESCO World Heritage City. On a guided city tour, you can visit the famous rat tunnels from the colonial era. Watersports like snorkelling and kayaking are also popular along the coastlines and will give you an immersive experience.
Average Flight Cost: Flights to and from Vietnam will cost you around INR 25,000 per flight, i.e., INR 50,000.
Currency:
1 Indian Rupee = 292 Vietnamese Dong (As of September 2023)
Best Time to Visit Vietnam
November-April
Vietnam Tourist Places:
Hanoi
Phong Nha
Hoi An
Ha Long
Ho Chi Minh
Phu Quoc Island
Sapa
Mekong Delta
2. Nepal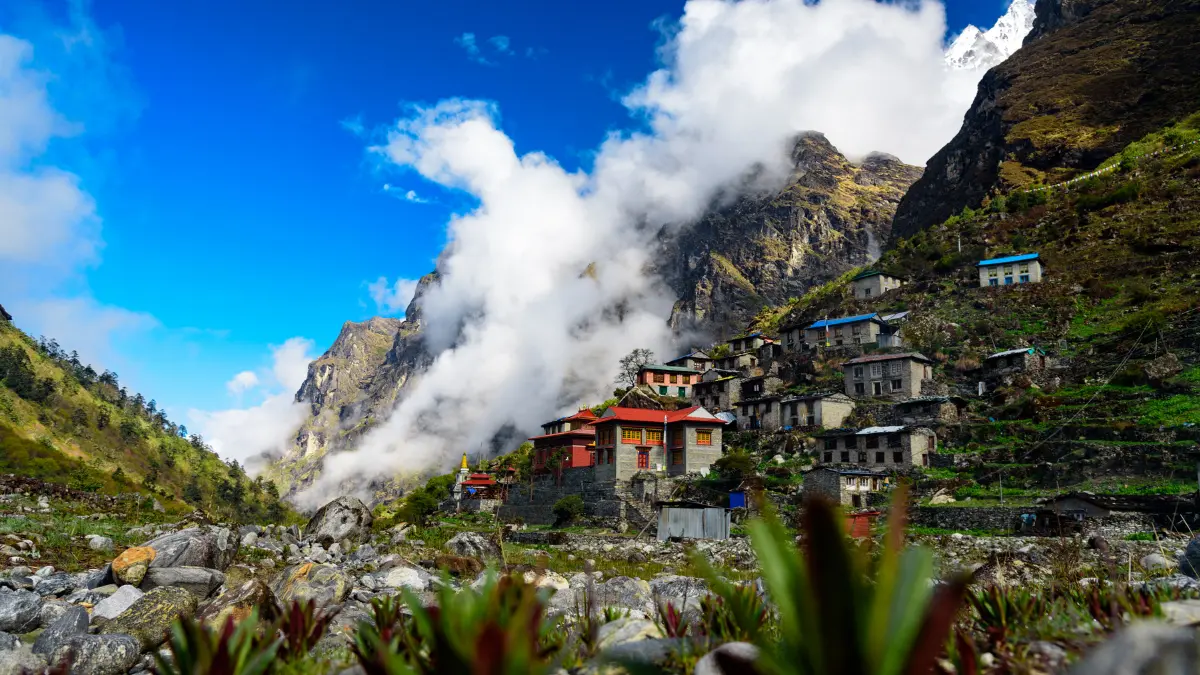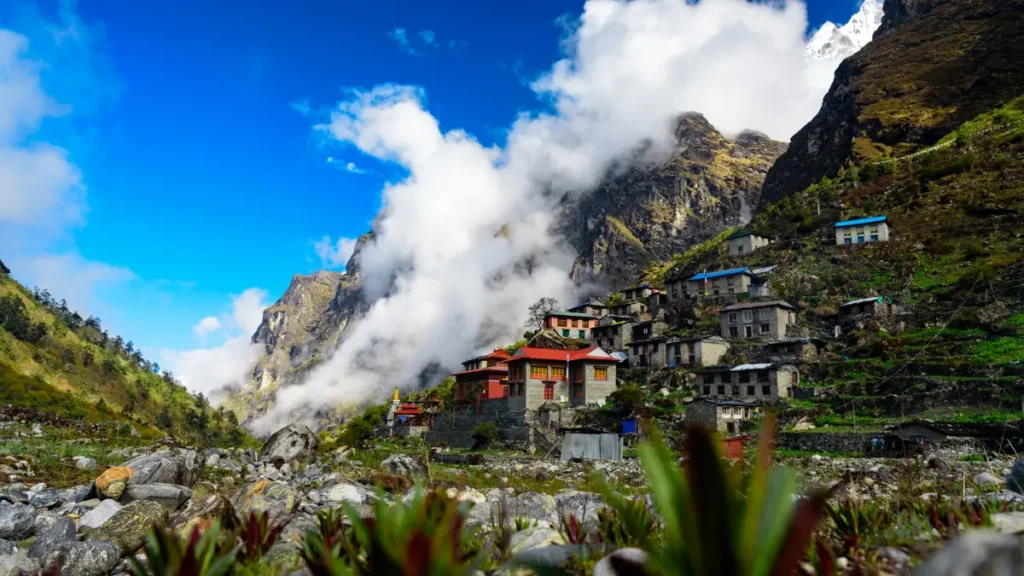 Nepal is an adjoining country of India and a prevalent tourist destination due to the cheap costs and visa and passport exemptions for Indians. Yes, you read that right! One does not require a passport or visa to enter the country of Nepal. You can visit here by both flight and road. You do not need a visa to travel from India to Nepal, and if you do not possess a passport, you can show your Voter ID card as identity proof. The UID or Aadhar Card is not a valid ID proof for crossing the border to Nepal. You will need a driver's license, vehicle permits, and registration certificates to enter Nepal via road.
Nepal is a beautiful country with a heavy hand in religion and adventure. The harmonious co-existence of adventure and peace is a treat to experience here. The country houses the world's highest mountain – Mount Everest, along with many other beautiful mountain ranges that one can trek to. If you're interested in religious experiences more than thrill-seeking, the temples in Kathmandu are calling you. You can visit Pashupatinath Temple, Baudhnath Stupa, Monkey Temple and more. If you are looking for peace outside holy places, the wilderness of Nepal has a lot to offer you with its magnificent lakes, rivers, flora, and fauna. As it shares a border as well as its culture with India and is easily accessible by road as well as air, Nepal is on top of everyone's list of cheapest countries to visit from India at least once in their lifetime.
Average Flight Cost: Round trips to India and Nepal cost around INR 7,000 each way.
Currency: 1 Indian Rupee = 1.59 Nepalese Rupee (As of September 2023)
Best Time to Visit Nepal: October-December
Tourist Places in Nepal:
Kathmandu
Pokhara
Lumbini
Nagarkot
Poon Hill
Chitwan National Park
Thamel
Phewa Lake
3. Bhutan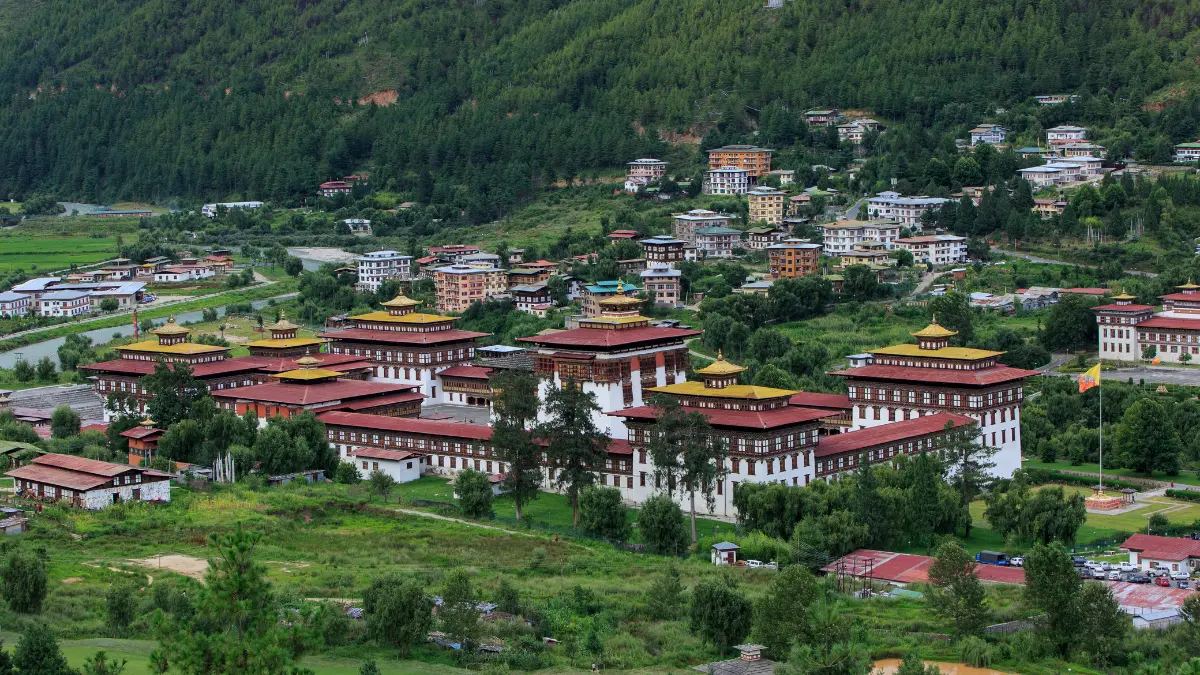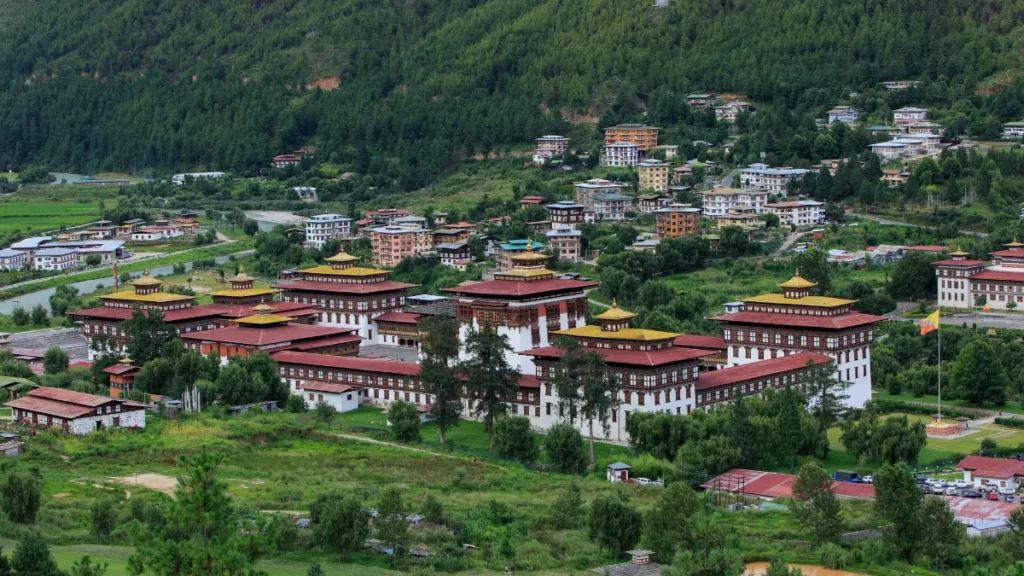 Bhutan is one of the most peaceful visa-free countries for Indians and is considered one of South Asia's happiest countries. Not only that, it is the world's only carbon-negative country. A place full of monasteries, forests, and dzongs, Bhutan is a magical country to spend quality time with your loved ones or yourself. An interesting fact is that Bhutan is the world's first country that calculates its GDP by measuring the happiness of citizens.
Shades of green and red welcome you to the last Shangri La – Bhutan. Pristine monasteries nestled around lush forests and spicy food sprinkled with red chillies is a new experience one should not miss out on. You can have thrilling adventures such as trekking, mountain climbing, white water rafting, or attain peace by engaging in meditational activities and sound healing. Bhutan is a world of contrast that beautifully presents both urban and rural areas parallel to each other – from the urban streets of cities to the peaceful valleys. It is the most peaceful of all the cheapest countries to visit from India.
Average Flight Cost: Flights from India to Bhutan cost around INR 60,000 for a round trip.
Currency: 1 Indian Rupee = 1 Bhutanese Ngultrum (As of September 2023)
Best Time to Visit Bhutan: October-December
Bhutan Tourist Places:
Thimphu
Paro
Punakha
Mount Chomolhari
Wangdue Phodrang
4. Kazakhstan
Kazakhstan is the world's largest landlocked country. It is a large country with five climate zones and two different time zones! The extensive geography of the country makes it the perfect place for international travel. There are magnificent canyons, deserts, glaciers, and whatnot in Kazakhstan, meaning "Land of the Wanderers". It's still unpopular among tourists, so Kazakhstan is the perfect destination if you're looking for an 'off the beaten track' location. Modern cities like Almaty and Astana will surely give you a rich experience at affordable rates. The Tamalgy region is one you can visit to find peace among the mountains. The region also radiates history as it was from this place that Yuri Gagarin, the first man on the moon, was launched into space for the historic journey.
Kazakhstani cuisine is rich in meat, with food cooked with all kinds of meat, like horses and mutton. Mare milk, called 'kumis', is a delicacy famous in Kazakhstan and other countries surrounding it. Kazakhstan has a wide range of vegetarian options available as well.
Average Flight Cost: A round trip to and from Kazakhstan costs approximately INR 40,000.
Currency: 1 Indian Rupee = 5.62 Kazakhstani Tenge (As of September 2023)
Best Time to Visit Kazakhstan: April-June and September-November
Tourist Places in Kazakhstan
Almaty
Astana
Balkhash Lake
Turgen Gorge
Semey
Nomad's Land
Aktau
Aral Sea – Ship Graveyards
5. Thailand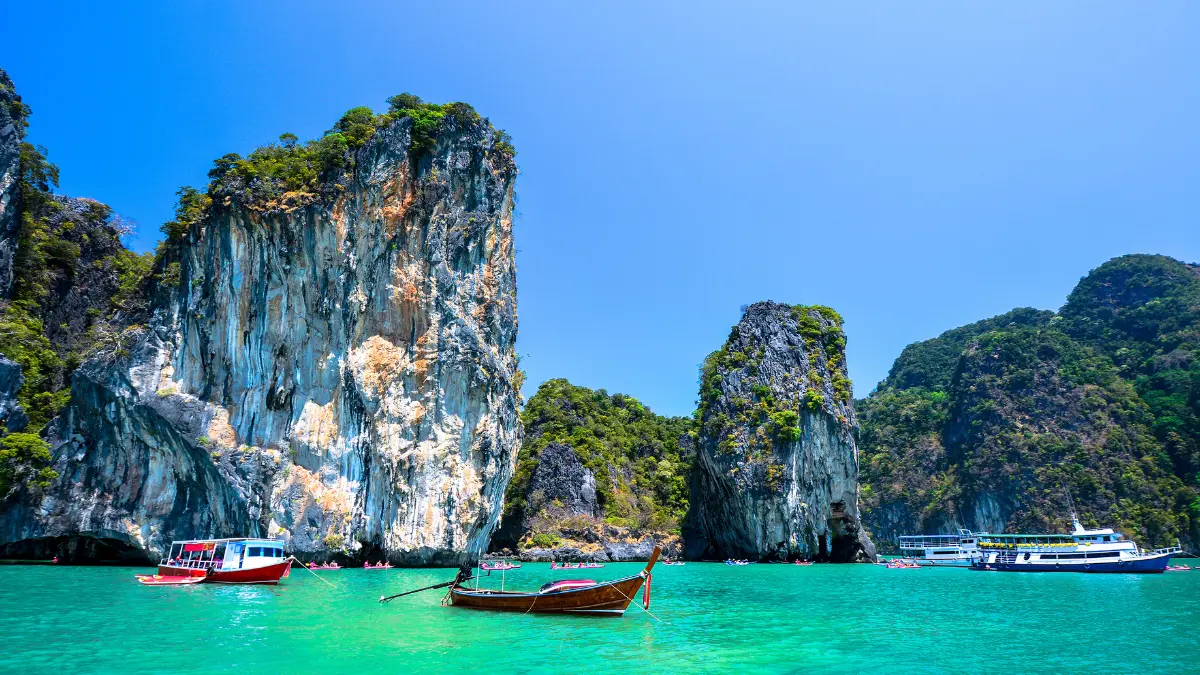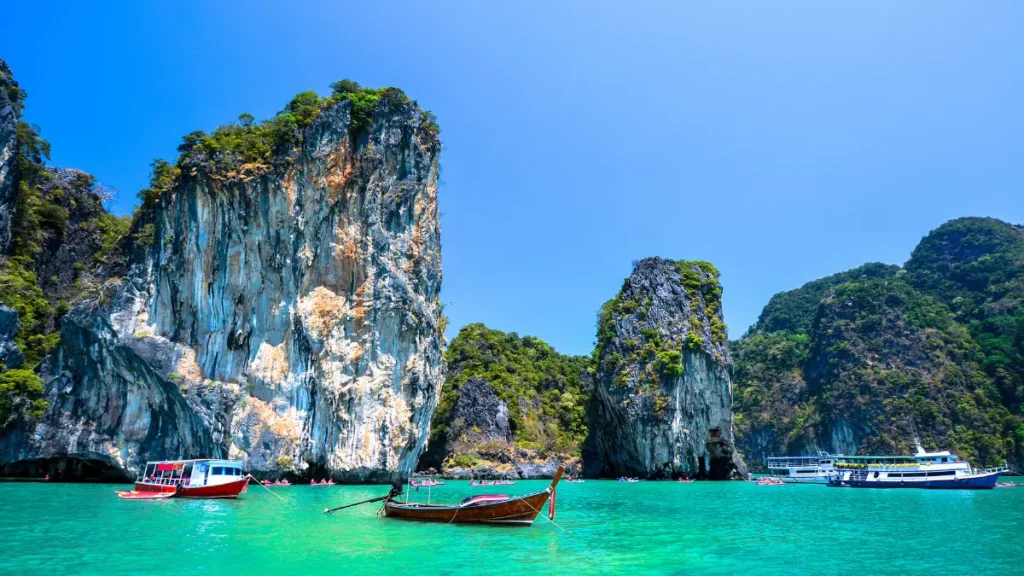 Thailand is the go-to country for Indians for honeymoons and bachelor trips. It has lively beaches and a buzzing nightlife. The affordability is the cherry on top. The cohabitation of rave parties and monk life is soul food. Whether you're looking for a meditative or groovy journey, Thailand is the place for you.
You can check out the beaches and the nightlife for a trip with friends and partners. Watersports like boating, scuba diving, and snorkelling are popular at Phi Phi Islands, Phuket, Koh Samui, and Krabi. Bangkok, Pattaya and Phuket are perfect for partying and staying up all night. Groovy rooftop bars and energetic markets perfectly sum up the three cities for a party-lover.
If you want to go on a solo trip and explore the Buddhist culture here, the splendid temples in Thailand are a good option for you. Wat Arun and Wat Phra Kaew are two of the most popular and important temples in the country that you can visit for a meditative experience and a closer look at the Buddhist lifestyle. These temples' intricate carvings and marvellous architecture are also great. If you're backpacking, Thailand's Bangkok's Khao San Road and Chiang Mai's Nimman Road welcome you with open arms. Another famous thing to do in Thailand is the famous Thai spa that you can enjoy at various spas in the country. It is the most sought-after from the list of cheapest countries to visit from India.
Thai cuisine is full of aroma and flavours. Dishes like Thai curry, tom yum soup, and pad Thai are popular delicacies you must try while visiting Thailand.
Average Flight Cost: Round trips from India to Thailand cost around INR 60,000.
Currency: 1 Indian Rupee = 0.43 Thai Baht/ 1 Thai Baht = 2.23 Indian Rupees (As of September 2023)
Best Time to Visit Thailand: November-March
Thailand Tourist Places:
Phi Phi Islands
Phuket
Chiang Mai
Bangkok
Krabi
Ayutthaya
Pattaya
Koh Lipe
6. Malaysia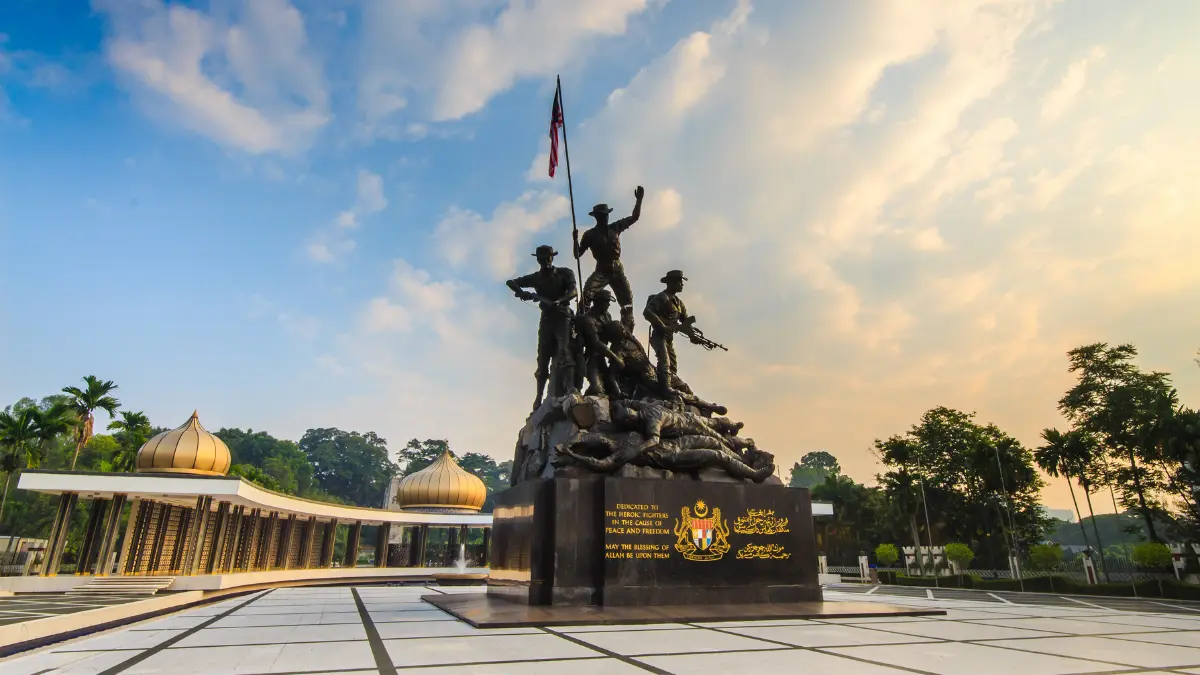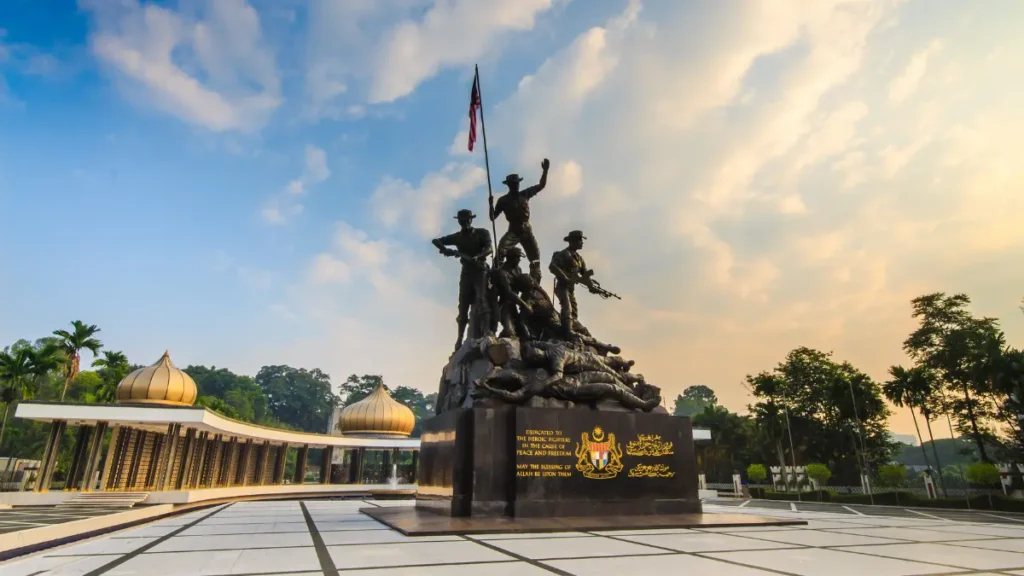 Malaysia is a beautiful country divided into two regions – Peninsular Malaysia and East Malaysia. The country is the homeland of Jimmy Choo and the bustling metropolis of Kuala Lumpur. It's a melting pot of tradition and modernism, blending perfectly to create the most iconic and cheapest countries to visit from India. The country offers a blend of various cultures – Malay, Indian, Chinese, Hokkien and more.
The adventure-seeker in you will be the happiest at the Batu Caves. A hiking trip to Mount Kinabalu is a thrilling experience to have. The Cameron Highlands offer breathtaking views that are perfect to gaze at with a cup of tea. For those who love wildlife, looking out for orangutans while travelling down the Kota Kinabalu River is a wondrous adventure.
If you're looking for a more sophisticated and less adventurous trip, the street art in Penang will catch your eye. You can shop for souvenirs like iban baskets, ikat, and batik-printed textiles from Kuching.
Malaysian cuisine is a blend of cuisines from the neighbouring countries and cultures. Cendol is a popular sweet dish to try out. Char Kuey Teow noodles are lip-smacking fried noodles one should have when in Malaysia.
Average Flight Cost: Round trips to and from Malaysia cost around INR 40,000.
Currency: 1 Indian Rupee = 0.056 Malaysian Ringgit/1 Malaysian Ringgit = 17.80 Indian Rupees (As of September 2023)
Best Time to Visit Malaysia: December-March
Malaysia Tourist Places:
Kuala Lumpur
Langkawi
Kota Kinabalu
Penang
Ipoh
Cameron Highlands
Putrajaya
Pekan
7. Kyrgyzstan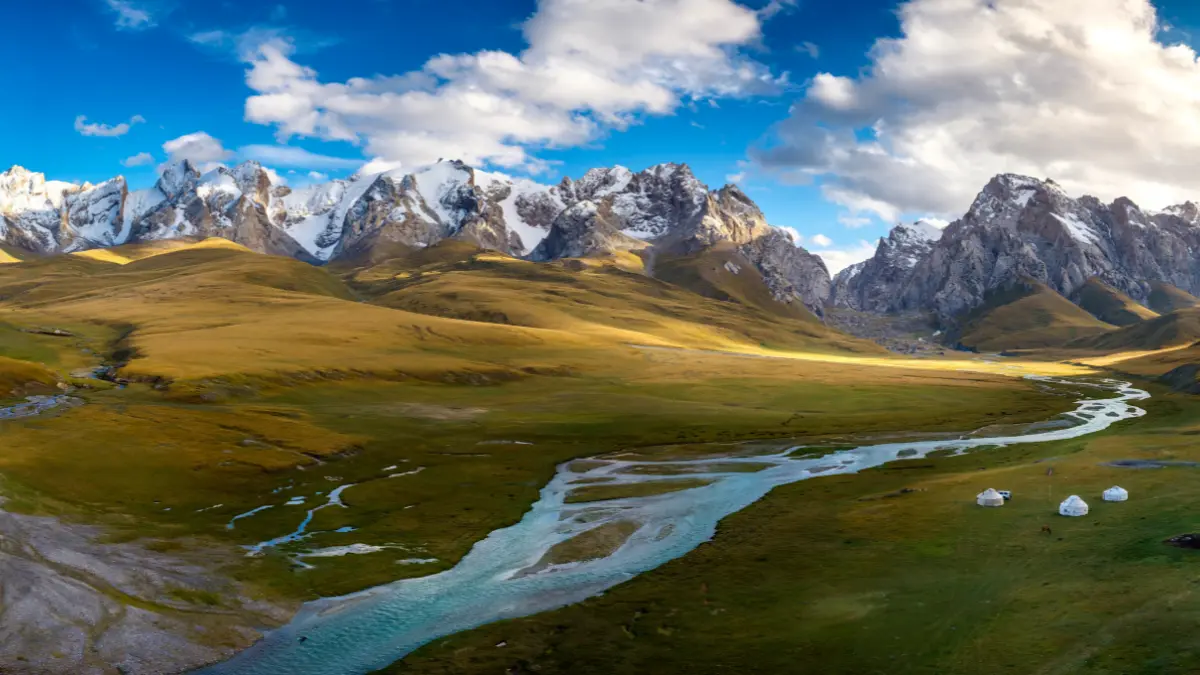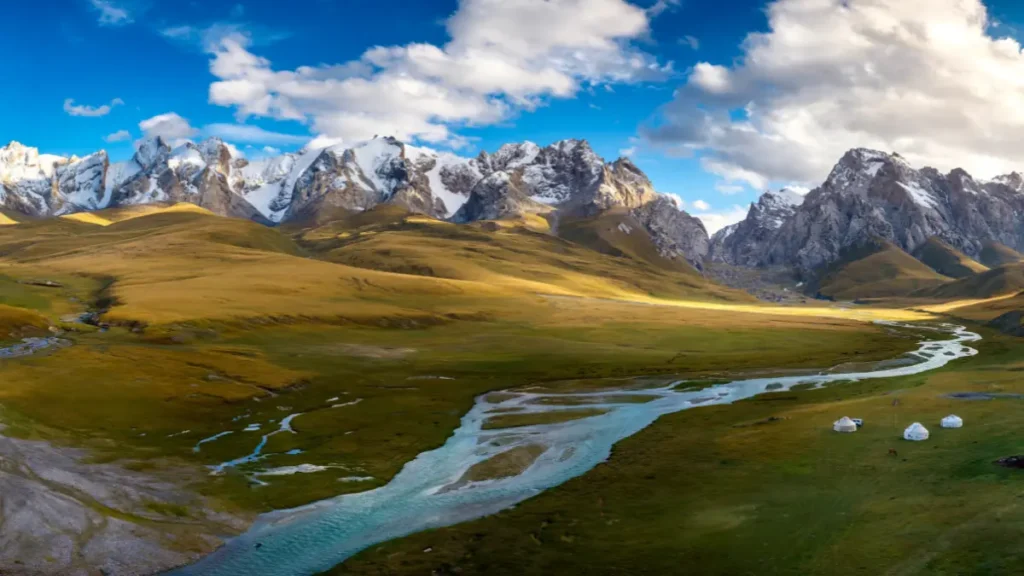 Another landlocked country neighbouring Kazakhstan, Tajikistan, Uzbekistan, and China, Kyrgyzstan is an off-beat location for those looking for a peaceful trip. It is one of the perfect and cheapest countries to visit from India for thrill lovers.
The treks in this country last for one to five days and even more. Karakol, Arslanbob, and Kochor treks are popular among tourists. If you do not wish to go on foot, horse treks are also a tourist favourite – the most popular is the Song Kol horse trek. Horses are an important part of the Kyrgyz culture, with 'kumis', mare's milk, being the national drink. You can also experience the nomadic lifestyle of the Kyrgyz people by living in yurts (tents) at Altyn Arashan and Ala Archa.
The country's capital, Bishkek, is also full of surprises. You must visit this historical city to appreciate the rich architecture and natural beauty. Although it's a landlocked country, it has an endorheic lake for the beach experience. Issyk Kul is the world's second-largest saltwater lake that looks and acts like a sea – it has waves! The lake is also called "the pearl of the Tien Shan" and is beautiful. The name Issyk Kul literally means "warm lake", and the lake never freezes, even during winters when it's snowing!
The Kyrgyzstani cuisine is a unique one with a blend of nomadic and Russian recipes. Manti, Samsas and Beshbarmak are must-try dishes here.
Average Flight Cost: Round trips to and from Kyrgyzstan cost approximately INR 40,000.
Currency: 1 Indian Rupee = 1.06 Kyrgyzstani Som (As of September 2023)
Best Time to Visit Kyrgyzstan: June-September
Tourist Places in Kyrgyzstan:
Bishkek
Cholpon-Ata
Issyk Kul
Song Kul
Jyrgalan
Ala Archa
Osh Bazaar
Skazka Canyon
8. Russia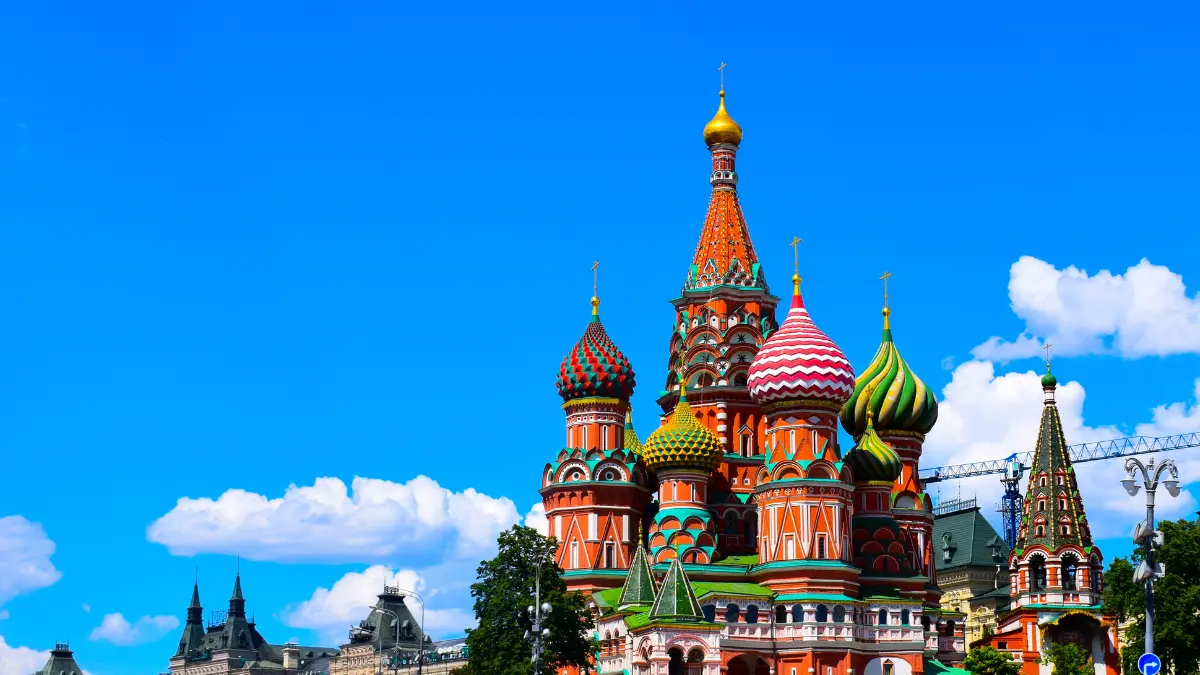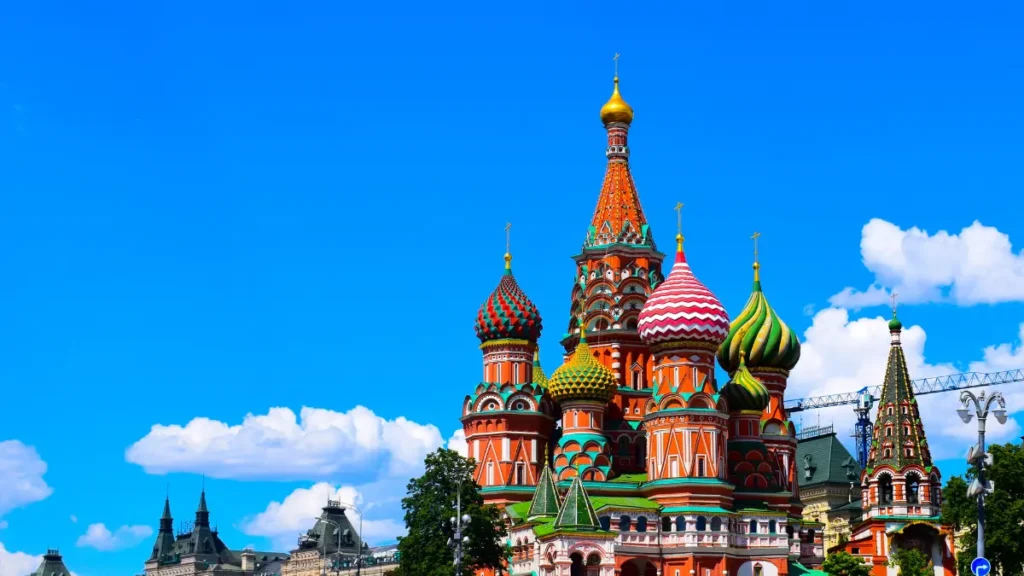 Russia is the largest country in the world; hence, it has a lot to offer everyone. It is a mix of Russian, Asian, and European cultures, sharing borders with both continents. If you're a history buff, you'll love touring this country. It is rapidly developing in technology, infrastructure, and more, and gives many options to a traveller at an affordable rate. The country has a variety of climates and is divided into 11 time zones.
Russia is a country rich in natural beauty as well as history. It boasts several volcanoes, beaches, tundra regions, flora, fauna, and water bodies that beckon tourists to explore them. Cities like Moscow, St. Petersburg, Vladimir, and Rostov are popular among tourists looking for a sophisticated tour. Those who wish to spend more time with nature can visit Kizhi Island and Vaalam Island.
Russia is the original potpourri of cultures due to its huge land that houses people of all kinds. Popular cultures in Russia include the Russian Orthodox culture, Islamic culture, Buddhism, and many more. Due to the cultural diversity, the food of Russia will take you by surprise. It is a delectable cuisine dominated by soups. Borscht is a traditional beet soup you should relish when visiting Russia. Pelmeni, blini, morozhenoe and pirozhki are must-try food items. Russia is also famous for its quality vodka, but there is another alcoholic beverage that is popular here – kvass. Kvass is a traditional low-alcohol beverage famous within the state and essential to try out for all tourists.
Average Flight Cost: Round trips to and from Russia cost approximately INR 50,000.
Currency: 1 INR = 1.16 Russian Ruble (As of September 2023)
Best Time to Visit Russia: May-September
Places to Visit in Russia
Moscow
St. Petersburg
Lake Baikal
Nizhny Novgorod
Sochi
Irkutsk
9. Laos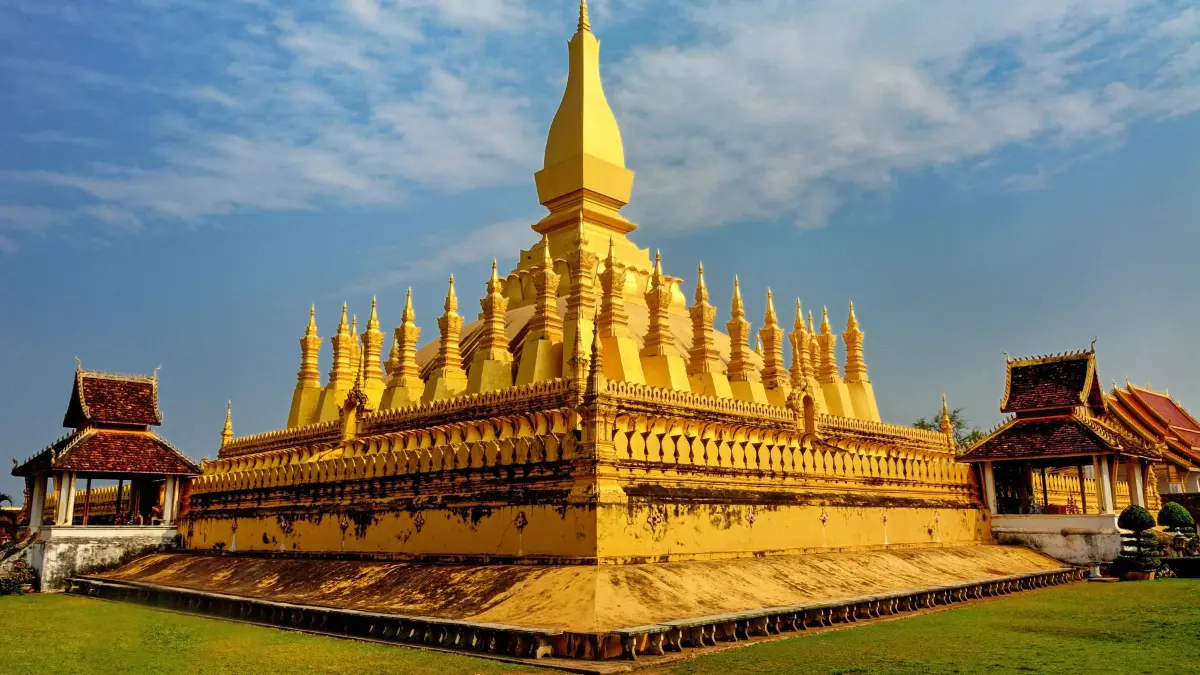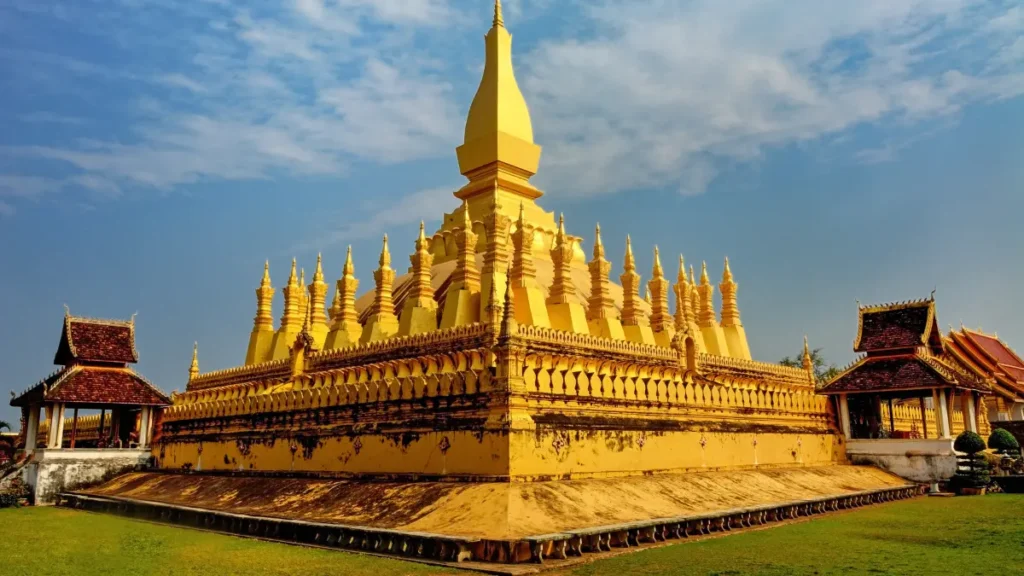 Laos is a tiny country in South Asia that emanates peace and glory from its beauty. It is home to mountains, many tea gardens, and rice paddies. If you want to escape the hectic city life and be at peace with nature, Laos is the place. You can explore the river caves here for an adventurous trip, immerse yourself in Buddhist spirituality or have a relaxing spa.
Average Flight Cost: Round trips to and from Laos cost approximately INR 40,000.
Currency: 1 Indian Rupee = 240 Laotian Kip (As of September 2023)
Best Time to Visit Laos: October-April
Laos Tourist Places:
Mekong River
Vat Phou Temple
Wat Xiengthong
Kuang Si Waterfall
Pathet Lao Caves
10. Indonesia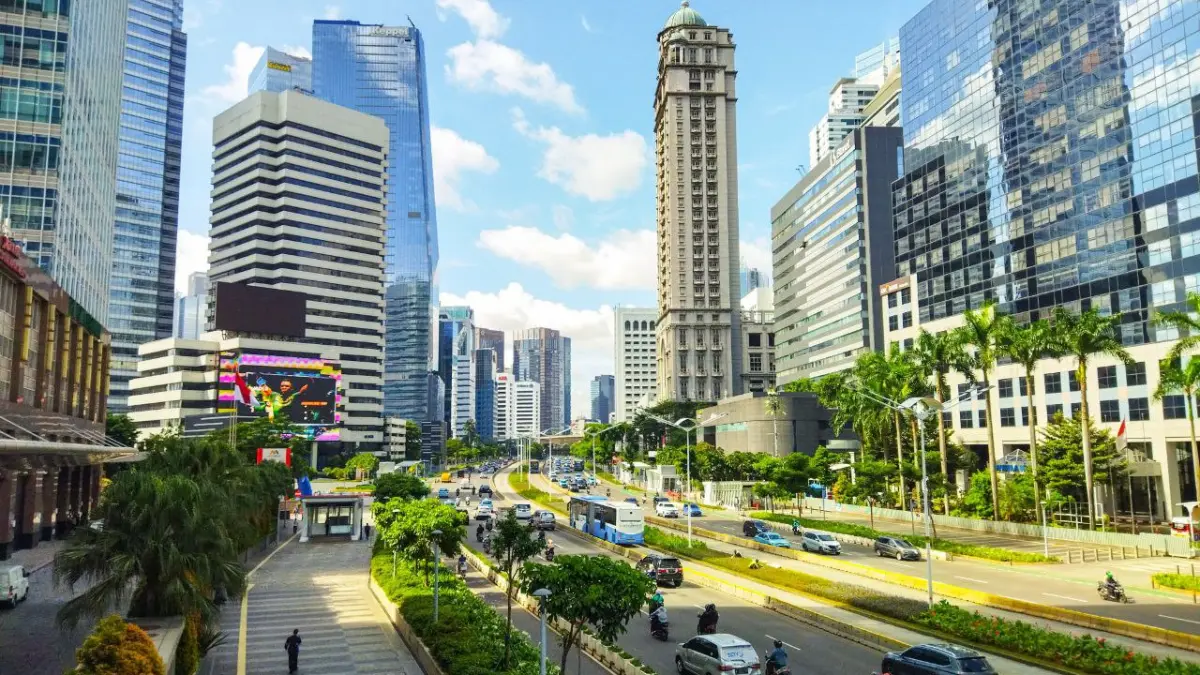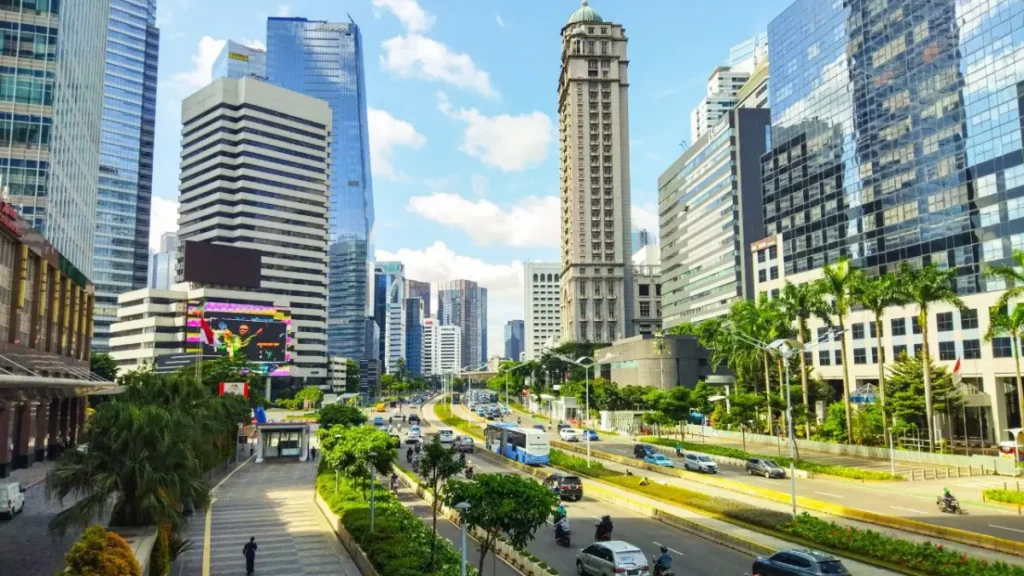 Indonesia is increasingly popular among tourists due to its affordability and natural beauty. The country is dotted with around 17,000 islands and is an escape from the hustle and bustle of work life. Indonesia has many beaches for those who love depths, and for those who love heights, it also offers many mountain peaks. A striking place of paradoxes and parallels, Indonesia has something for everyone – from a banging nightlife to relaxing spas.
You can party away the nights at Gili Islands, have a relaxing retreat at Bali, get the thrill of setting foot on an active volcano at Mount Bromo, or experience the Indonesian culture at Wae Rebo Village.
The Indonesian culture is focused on community work. The locals here are very hospitable and welcoming. It mixes indigenous traditions and cultures, including Portuguese, Indian, Dutch, and Chinese. The customs and heritage of the country are all evidence of the same.
The islands of Indonesia are bursting with flavours. It is heavy on rice and noodles diet, with most dishes comprising them. Try nasi goreng, a type of Indonesian fried rice, when you're here. Tempeh is another popular dish among locals. Ketoprak is a unique blend of flavours that one should consume on their trip here.
Average Flight Cost: Round trips to and from Indonesia cost approximately INR 40,000.
Currency: 1 Indian Rupee = 184.48 Indonesian Rupiah (As of September 2023)
Best Time to Visit Indonesia: September-November
Indonesia Tourism Places:
Bali
Maluk Beach
Ubud
Nusa Dua
Jakarta
Yogyakarta
Ijen
Torajaland
Conclusion
Which of these have you chosen for your budget-friendly international trip? All these cheapest countries to visit from India are not only light on your pocket – they present a wide range of adventures you can only have in a different country. If you wish for an international trip, do not wait for anything and plan your perfect trip immediately!
What is the cheapest country to visit from India in 2023
The following countries are among the least expensive to visit without a visa from India:
Nepal
Bhutan
Thailand
Indonesia
Russia
cheapest countries to visit from india without visa
Nepal is widely regarded as the most affordable destination to visit from India in 2023. It is a lovely country with a rich culture and history, and Indian people do not need a visa to visit. Flights and accommodations are also quite affordable.
Bhutan, Sri Lanka, Thailand, Malaysia, and Indonesia are inexpensive destinations from India.
What is the best time to visit these countries?
Their climate determines the optimum time to visit these nations. Thailand, for example, is best visited during the cool season, which runs from November to February. The best season to visit Nepal is spring or autumn, from March to May and September to November.
What are some tips for saving money when traveling to these countries?
• Here are some money-saving ideas for visiting these countries:
Off-season travel is ideal.
Eat at nearby establishments.
Take advantage of public transport.
Stay at a hostel or a guesthouse.
Utilise free activities such as visiting temples and parks.