From the famous Rock Gardens to the ecstatic Elante Mall, there are many places to visit in Chandigarh. Northern India's Chandigarh, sometimes known as "The City Beautiful," is a distinctive and energetic location. This meticulously planned city, created by French architect Le Corbusier, is renowned for its modernist architecture, verdant greenery, and a harmonic fusion of urban development and nature. We shall explore Chandigarh's captivating tourist places in this blog.
Places to Visit in Chandigarh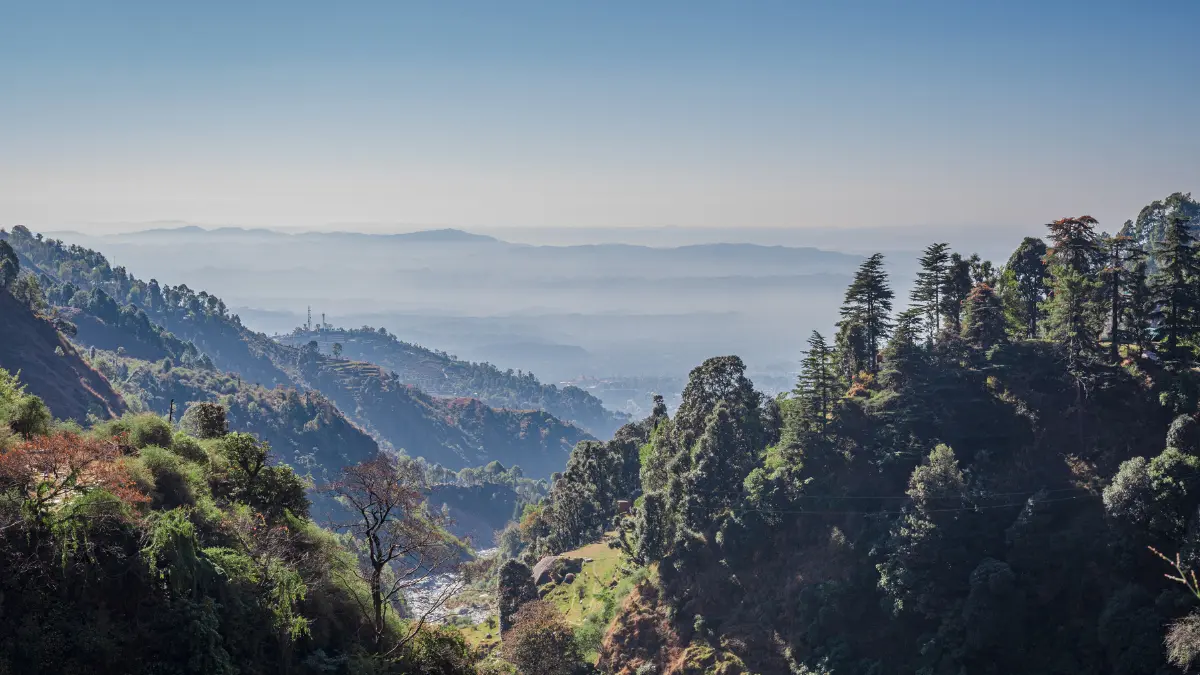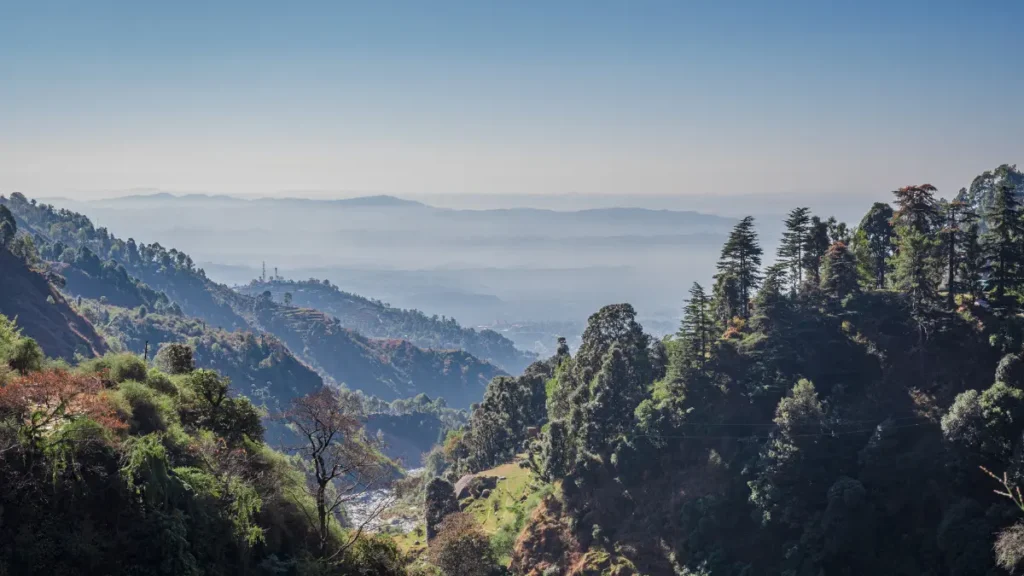 1. Rock Garden of Chandigarh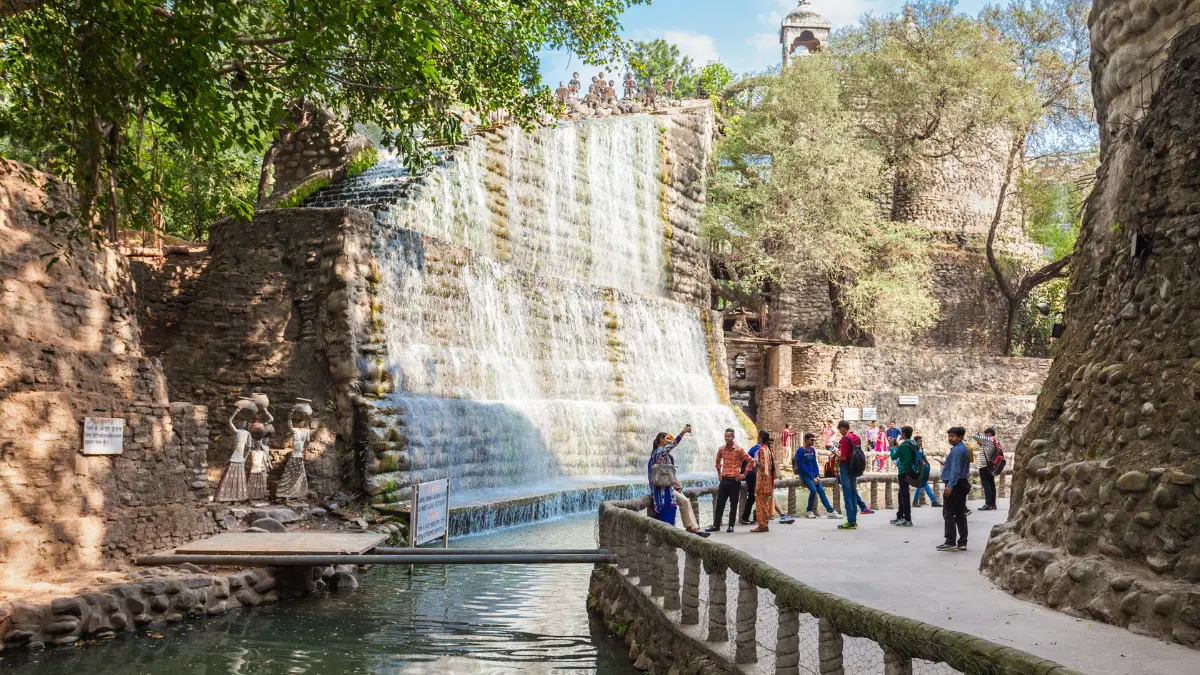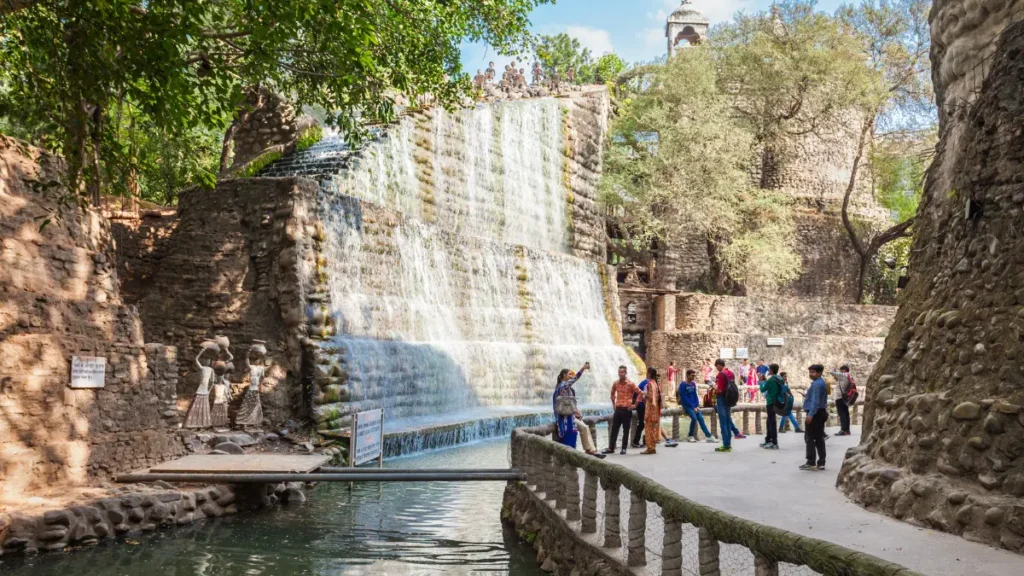 The Rock Garden of Chandigarh is popular among tourists worldwide. The thinking and art behind this Garden are laudable – it represents beauty while also being sustainable. The Garden was crafted by Nek Chand, a government employee and self-taught artist in the 1950s. The beautiful creation features sculptures from waste materials like glass, rocks, and broken bangles. When Nek Chand worked as a road inspector, he used to find knick-knacks and wastes of all kinds, which he collected and assembled as different sculptures in secret. There are archways, pathways, sculptures and more created by Nek Chand in over 10 years here out of recycled material only.
Rock Garden is a tranquil setting that allows visitors to cut loose from the hustle and bustle of the city and appreciate how art and nature coexist. The layout of the Garden promotes exploration and roaming, allowing people to engage with the art uniquely and privately.
Timings: 09.00 A.M. to 06.00 P.M. in winter and 09.00 A.M. to 07.00 P.M. in summer.
Ticket Price: INR 10 for children and INR 30 for adults.
2. Zakir Hussain Rose Garden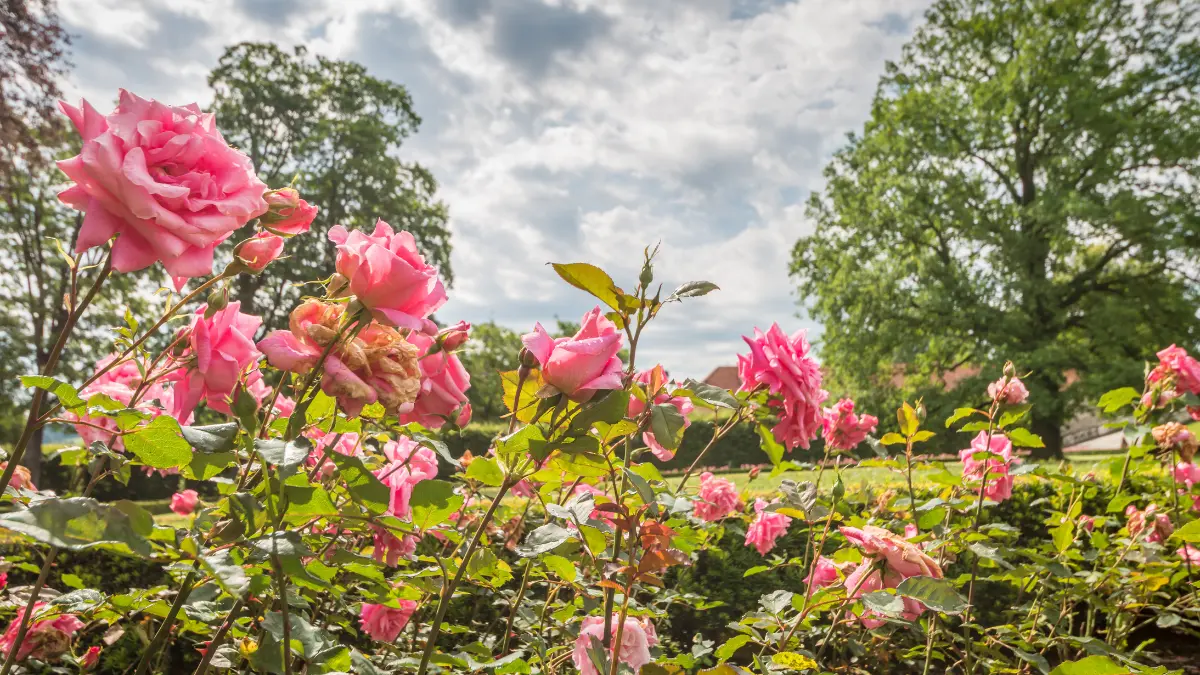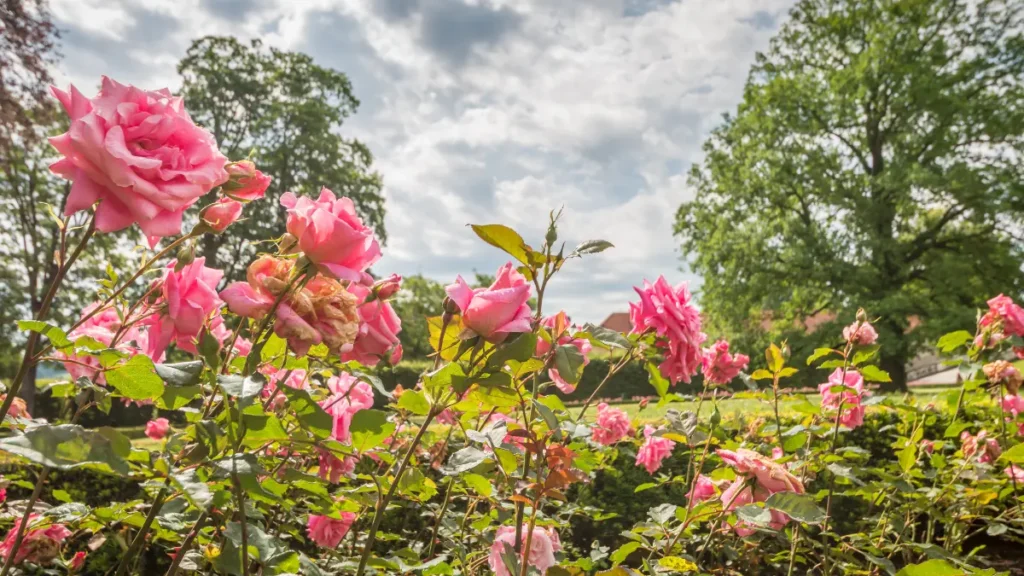 The Zakir Hussain Rose Garden is a favourite spot for tourists, nature lovers, and photography enthusiasts. It is one of the largest rose gardens in the Asian continent and the best-maintained one around the globe. This botanic wonder has over 1,500 varieties of roses and 50,000 bushes. There are miniature roses, climbing roses, hybrid tea roses and more to look at and take in the aroma of this beautifully curated park. It is a melting pot of colours with red, pink, yellow, white and more to treat your eyes. The Garden is not only beautiful, but it also provides a peaceful setting for leisure. Families, couples, and individuals frequently go to the Garden for strolls, picnics, and relaxation in the beauty of nature.
In February, an annual Rose Festival is organised here with dance performances, music, competitions, exhibitions, and more for people of all ages. Souvenir stalls are set up to sell rose water, rose-based cosmetics, rose oils and more.
Timings: The Garden is open daily from 06.00 A.M. to 08.00 P.M.
Ticket Price: INR 50 per person.
3. Sukhna Lake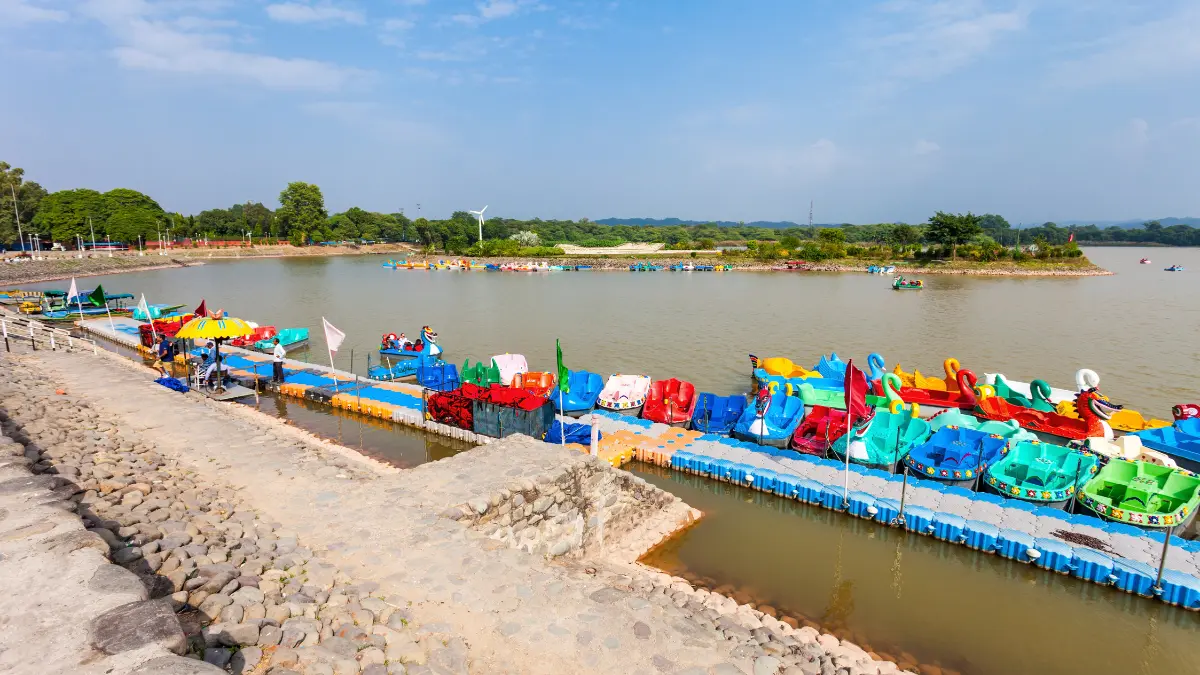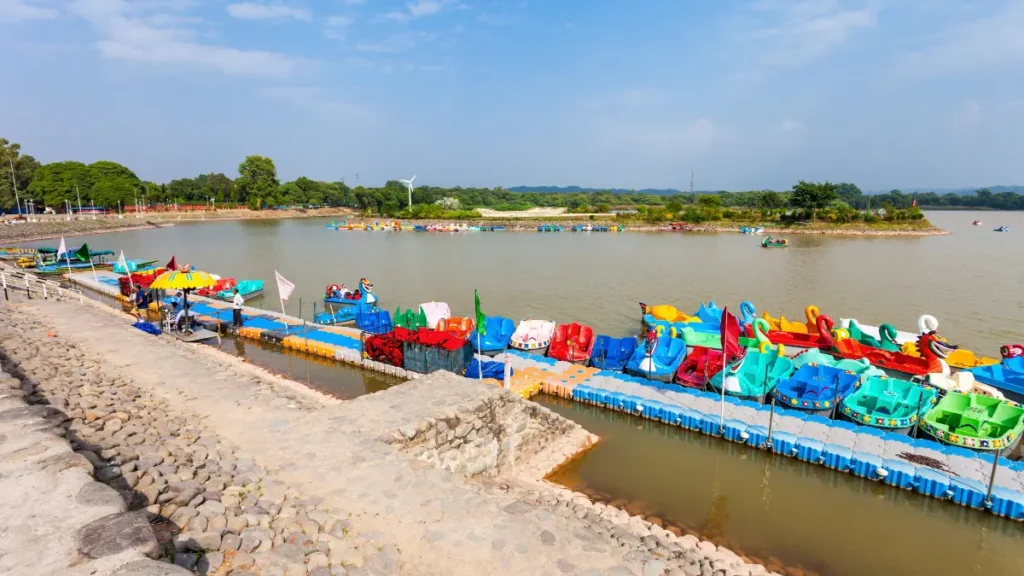 Sukhna Lake is a world of wonders with its shimmering water and serenity. This artificial lake is a bliss to take in. Surrounded by the Shivalik Hills, this beautiful water body has many opportunities for those looking for fun and those finding peace. The Sukhna Lake Boating Club gives you a thrilling boating experience while listening to the birds' music. The reflection of the sky in the water sends you into a tranquil phase that lasts for days. If you're visiting in winter, you'll have the opportunity to see many migratory birds, adding more charm to this already charming place. The Garden of Silence is a hidden gem within the premises of the lake where one finds peace through meditation. You can come here for wholesome picnics, photography, bird watching, cycling, horse riding, and more. Sukhna Lake is one of the best places to visit in Chandigarh for couples.
Timings: The Lake is open daily to visitors from 05.00 A.M. to 09.00 P.M..
Ticket Price: The entry to Sukhna Lake is free. Boating charges are extra.
4. Mohali Cricket Stadium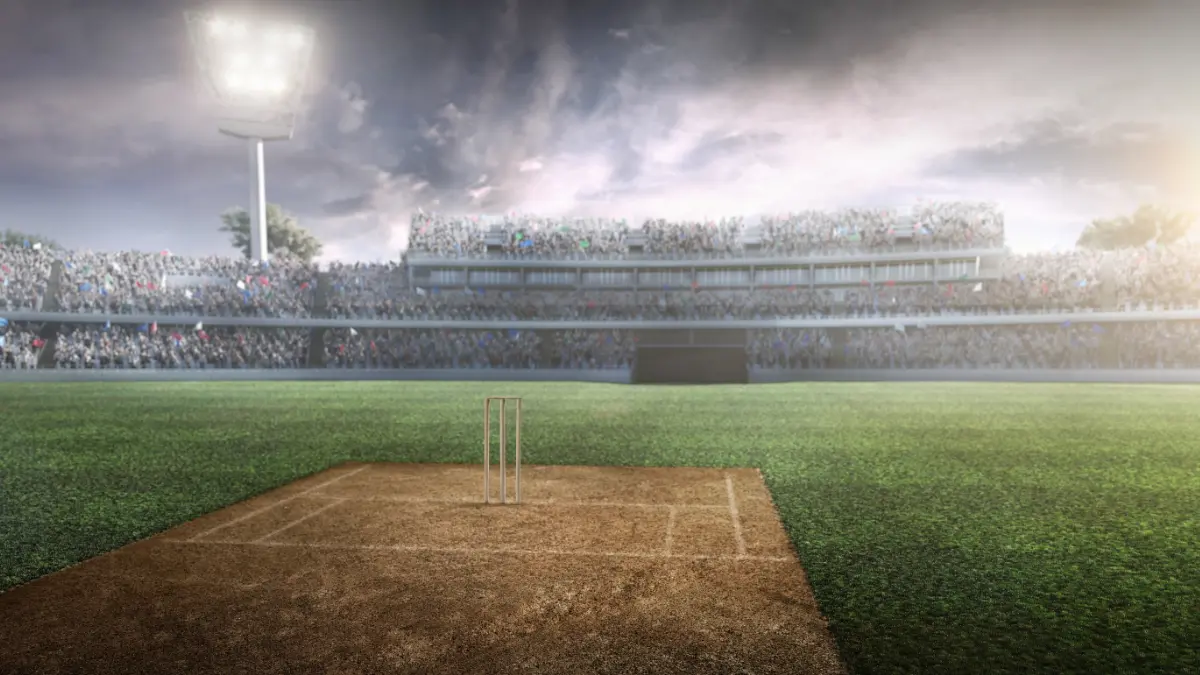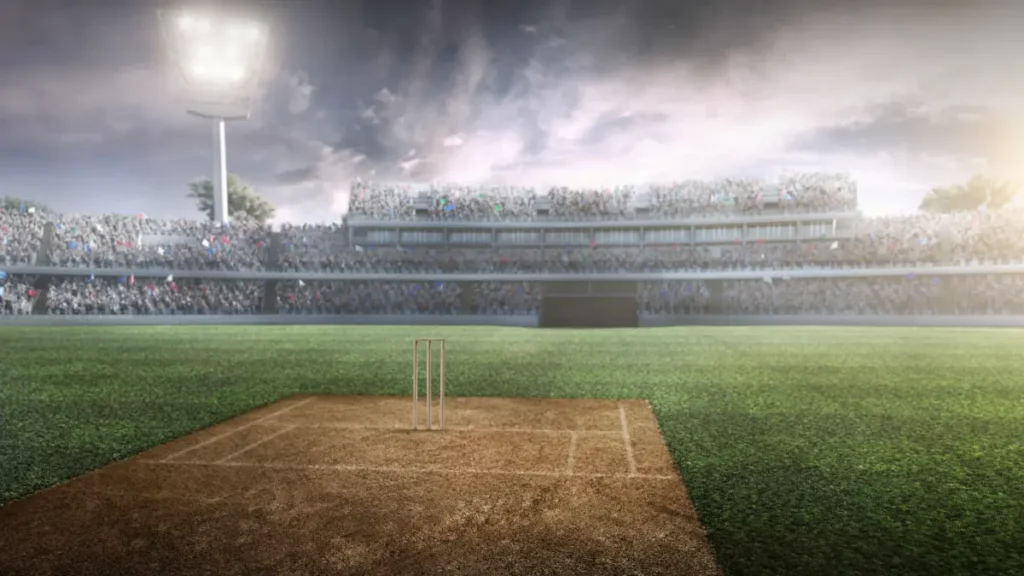 The Mohali Cricket Stadium is one of India's largest cricket venues. 1993 saw the construction of this spectacular stadium, which now boasts top-notch amenities. There is a large area for practice, and about 45,000 spectators may sit and watch the game. It has seen many historical games and is currently the home stadium for the Indian Premier League's Punjab team.
Timings: The stadium is open to visitors from 05.00 A.M. to 10.00 P.M.
Ticket Price: The entry is free for the stadium. Tickets for cricket matches are chargeable.
5. Terraced Garden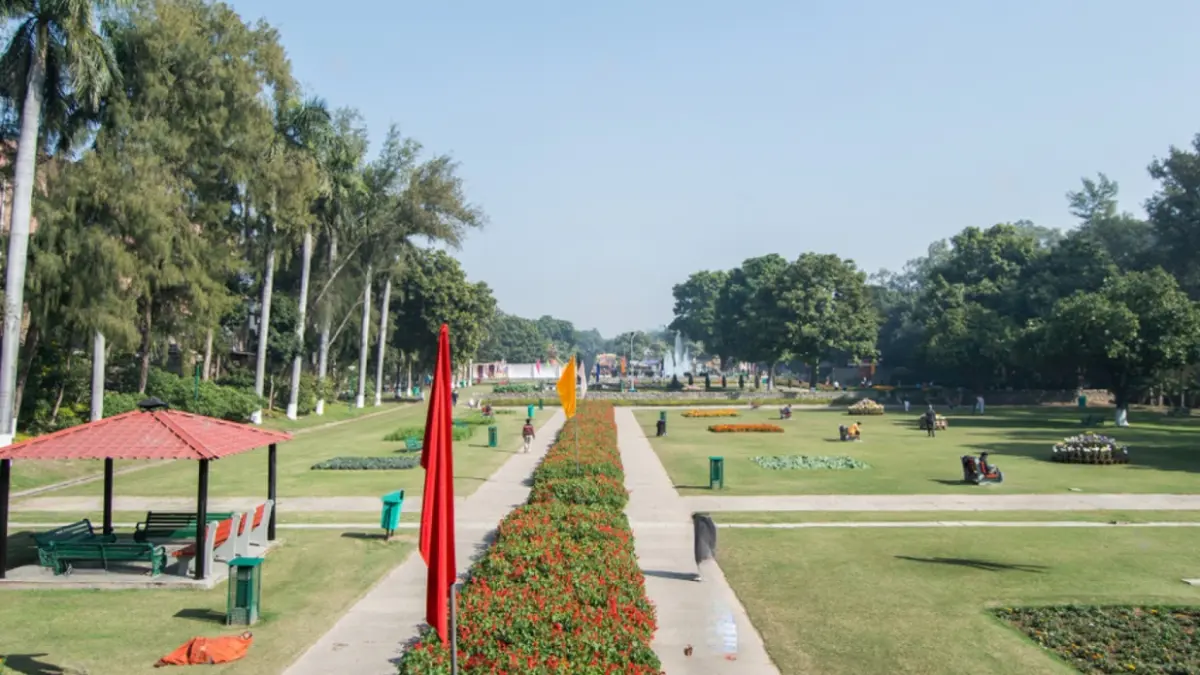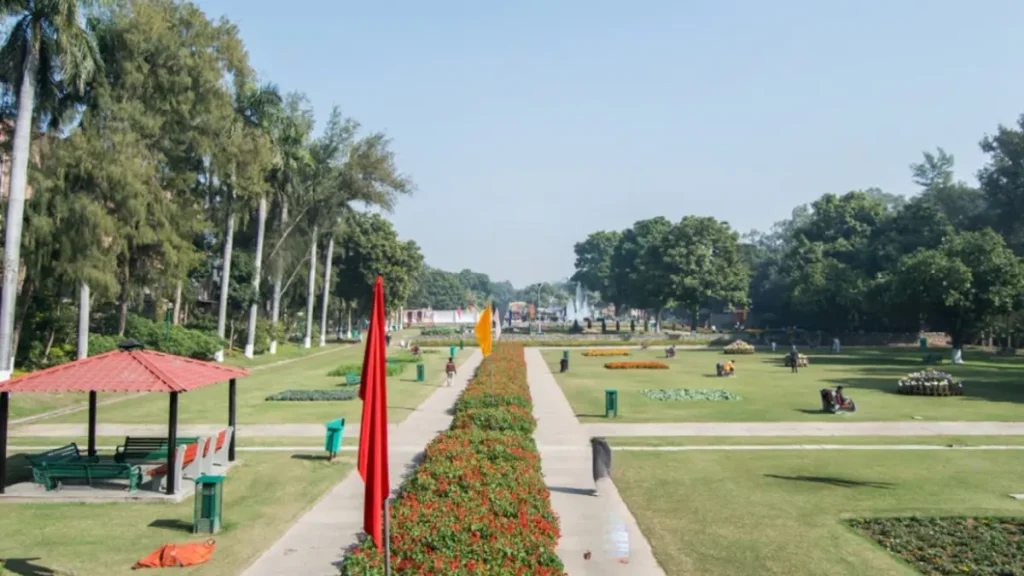 Plan a fun-filled day trip with your loved ones to Chandigarh's Terraced Garden, where you can take in the diverse flowers. It is a well-liked tourist destination in Chandigarh and symbolises the municipality's dedication to urban planning, green areas, and aesthetic beauty. The musical fountain that dances to its own beat as Bollywood tunes are played in the background every evening is the main draw of the Terraced Garden, which spans over 10 acres of land. This adds an artistic touch to the natural scenery and is one of the best places to visit in Chandigarh in summer.
Various exhibitions, shows, and events occur here annually – the most important being the Chrysanthemum Show. The show happens in December and attracts tourists nationwide. Various flowers are displayed during the time, along with workshops, seminars, gardening demonstrations and more.
Timings: The Garden is open to visitors daily from 06.00 A.M. to 08.00 P.M.
Ticket Price: The entry to the Garden is free of cost.
READ MORE: Famous Places To Visit In Kasauli (2023
6. Sector 17 Market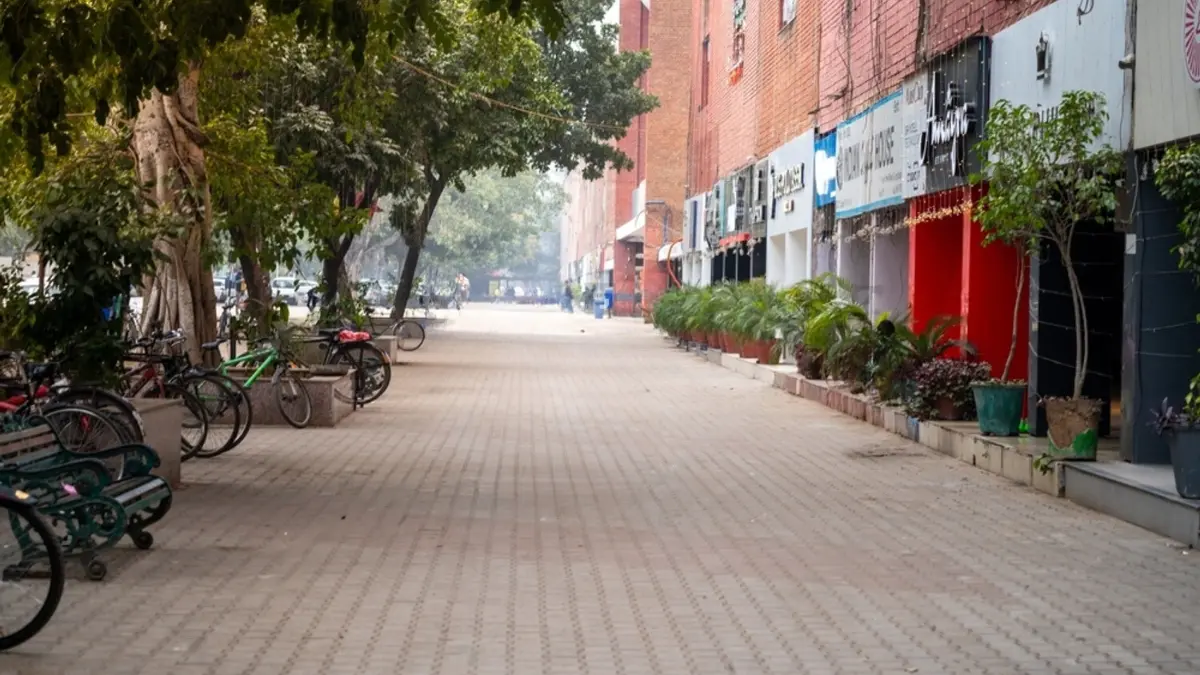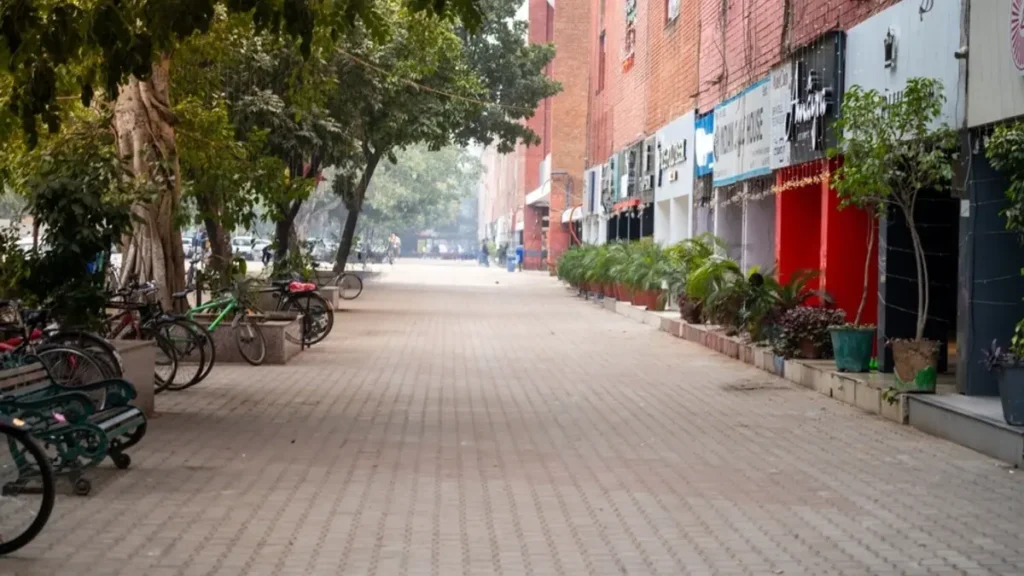 The destination for fun lovers, party animals, and shopaholics is Sector 17 market, the "Pedestrian's Paradise". You'll be astounded by how the area is peppered with lovely fountains, endearing sculptures, and tree groves. The entire sector is decorated with stunning neon lights and fountains, which adds to its allure and transforms the area into a huge outdoor club. The bright sun in the winter is a joy for the visitors who throng the plaza area in droves. You can shop for phulkari dupattas, juttis, jewellery and more from here while trying out delicious street food. The market should be on top of your list of places to visit in Chandigarh at night.
Timings: The market is open daily from 10.15 A.M. to 10.30 P.M.
Ticket Price: Entry to the market is free.
7. Hops N Grains
With its freshly produced and moderately priced craft beers, Hops N Grains is one of the oldest microbreweries dominating the Chandigarh pub scene. Hops N Grains is renowned for its delectable dishes from Indian, Thai, Italian, and Continental cuisines. A sizable number of beer-loving foodies may have their gastronomic needs met by Hops N Grains, thanks to its prime position in Sector 9! A trip to Chandigarh is complete with stopping by Hops N Grains.
Timings: The microbrewery is open from 12.00 P.M. till midnight.
Ticket Price: The entry to the place is free.
8. National Gallery of Portraits
In the centre of Chandigarh, the National Gallery of Portraits was established in 1977. On January 13, 2007, it reopened after renovations. The museum's collection includes portraits, busts, sculptures, pictures, reproductions of priceless documents, and photographs; paintings inspired by India's battle for freedom are lively and diverse. The Central State Library is also part of the same building.
Timings: The Museum is open daily from 10.00 A.M. to 04.30 P.M. except Mondays and public holidays.
Ticket Price: The entry is free.
9. International Dolls Museum
A spectacular collection of dolls from around the world is shown in the International Dolls Museum, founded in 1985.
The museum is recognised for its extensive collection of dolls, which spans a wide range of nations, cultures, and traditions. These dolls offer knowledge of people's attire, traditions, and lifestyles worldwide. Traditional and modern dolls are included in the collection, showing the regional differences in culture and aesthetic expression.
The 'Doll Village' is a major tourist attraction where dolls are placed in imaginative settings representing both commonplace and festive moments. The museum uses dolls illustrating other cultures' rich legacy and distinctiveness to encourage cross-cultural appreciation and understanding.
Timings: The Museum is open all days except Mondays from 10.00 A.M. to 04.30 P.M.
Ticket Price: INR 10 for adults. Children's entry is free.
10. Gandhi Bhawan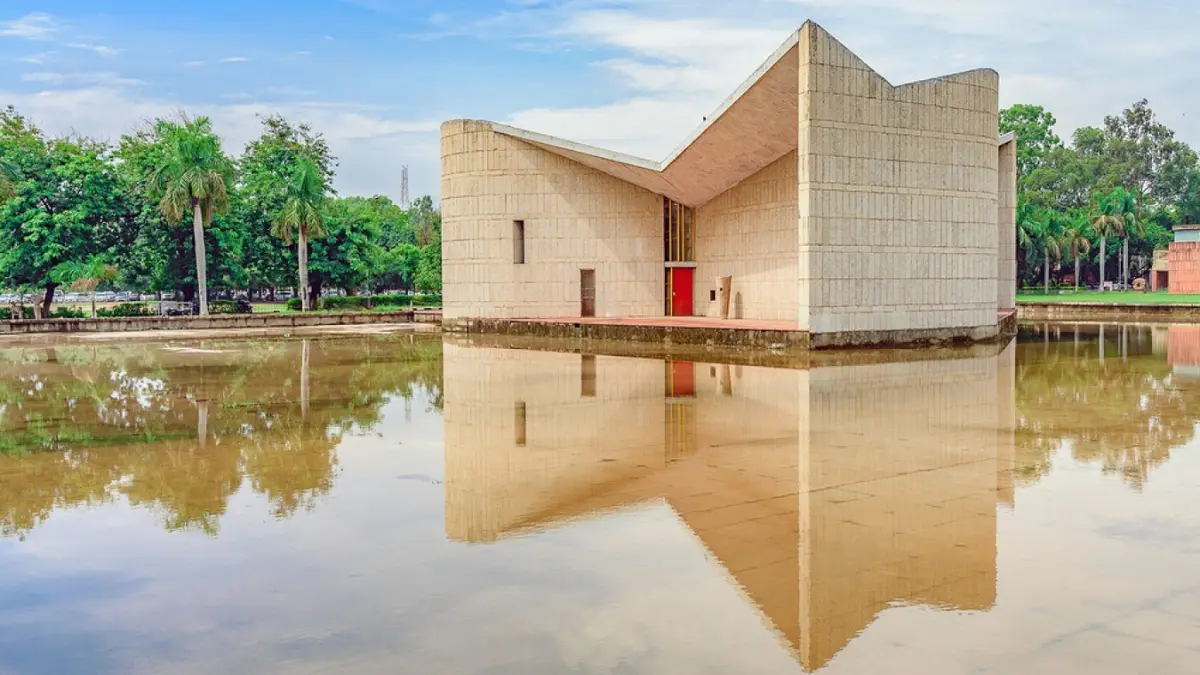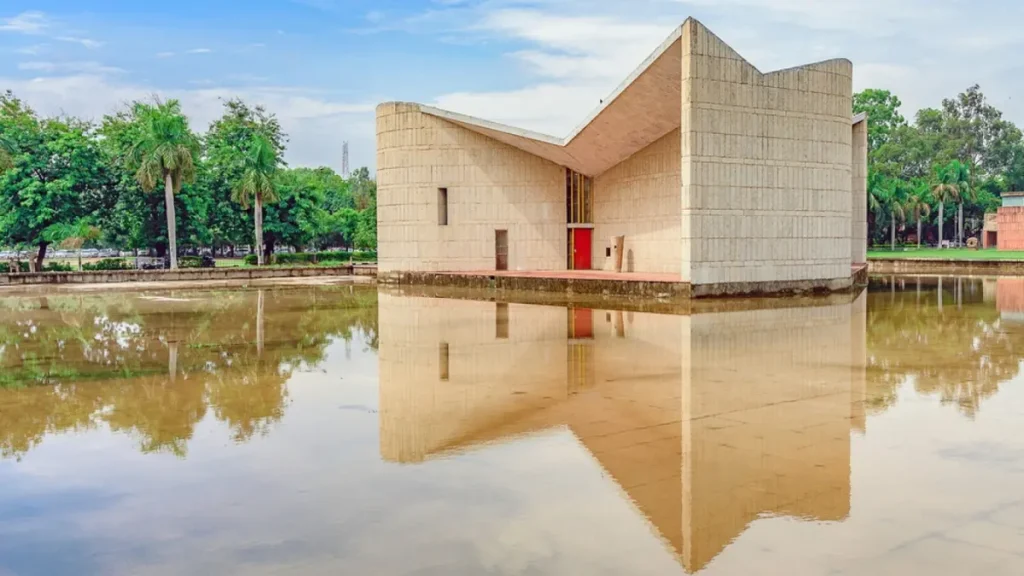 The Punjab University is home to the sculptural Gandhi Bhawan. This lotus-shaped building was created by architect Pierre Jeanneret and is devoted to studying Mahatma Gandhi's life and achievements. The structure exemplifies Gandhi's simplicity and purity ideals and displays Jeanneret's architectural skills. It is a benchmark for Chandigarh's modern architecture's technological, formal, and aesthetic ethos. The nearby Art Gallery, Students' Centre, and Administrative Building are great examples of contemporary architecture that are a must-see for architectural enthusiasts.
Timings: The Museum is open daily from 09.00 A.M. to 05.00 P.M. except Mondays and public holidays.
Ticket Price: INR 10 per person.
11. ISKCON Temple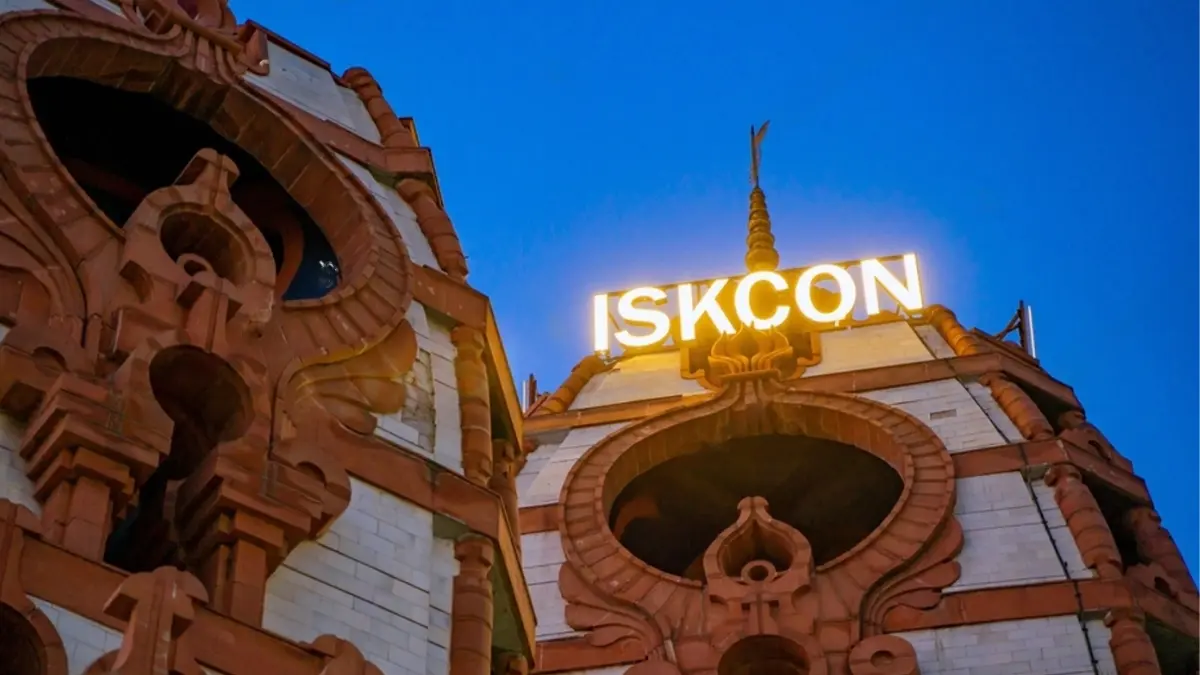 In Chandigarh, the ISKCON Temple was built in 1978 by Srila Prabhupada. It is also known as Sri Radha Madhav Temple and is a worship site for pupils of the "International Society for Krishna Consciousness". It is dedicated to Lord Krishna and Radharani. This magnificent temple, part of the ISKCON organisation, is well-known globally, spanning 3 acres of prime property. It provides seminars and disperses books on Lord Krishna's teachings.
The temple glitters due to decorations during events like Janmashtmi and Rath Yatra, and chants and kirtans are done regularly here. The religious atmosphere makes ISKCON one of the top-rated places to visit in Chandigarh with family.
Timings: The temple is open daily from 04.30 A.M. to 12.45 P.M. and 04.15 P.M. to 08.30 P.M.
Ticket Price: The entry is free.
12. Chhatbir Zoo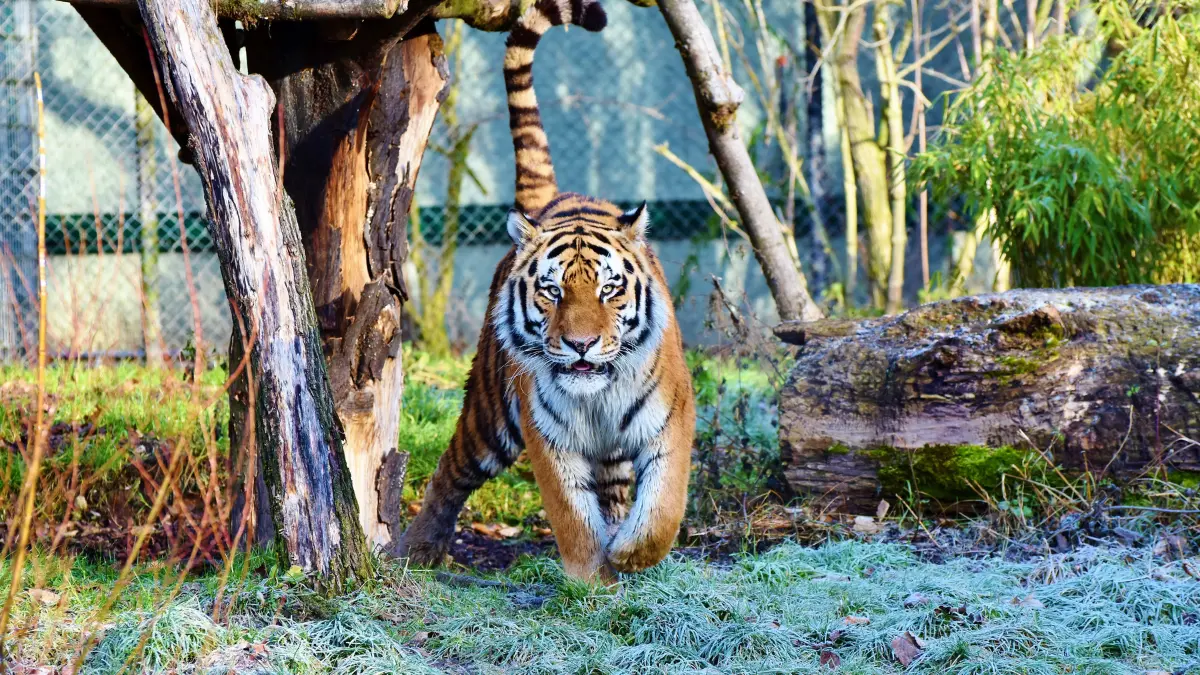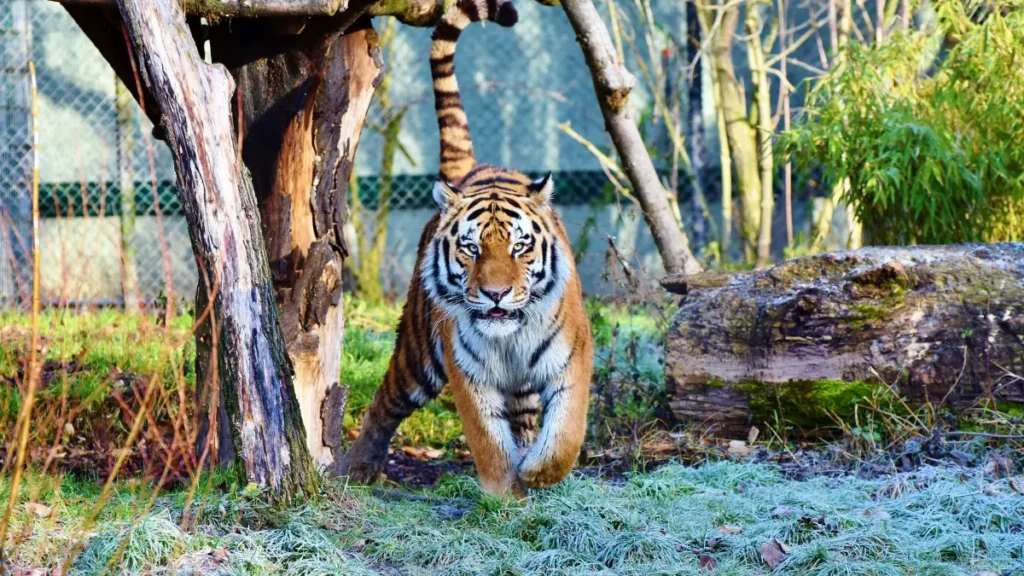 The Chhatbir Zoo, also known as the Mahendra Chaudhary Zoological Park or M.C. Zoological Park, is a well-known zoological park that covers a sizable area of about 200 acres of land. It is a well-liked vacation spot for tourists, families, and wildlife enthusiasts looking to connect with nature and observe various animal species.
Chhatbir Zoo offers enthralling tours through thematic zones reflecting various ecosystems and geographical locations. The Safari Park offers a more natural and open setting for bigger creatures like lions, tigers, and bears. The animals are kept in environments that closely resemble their original habitats, which enable them to behave more naturally. You can engage in photography and safari rides here. Chhatbir Zoo is one of the most beautiful places to visit in Chandigarh in one day.
Timings: The Zoo is open daily except Mondays from 09.00 A.M. to 05.00 P.M..
Ticket Price: INR 60 for adults and INR 25 for children.
13. Government Museum and Art Gallery
Located in the city centre, the Government Museum and Art Gallery is home to a sizable collection of works of art, sculptures, and artefacts from many historical periods and creative movements. Its art collection features a variety of Indian and foreign works of art, including ornamental art, sculptures, and small-scale paintings. Visitors may view marvels created today and works from the ancient Indus Valley culture.
The museum's collection of Gandharan sculptures is one of its main draws. These historic sculptures, thought to have been created during the Gandhara era, exhibit a stunning fusion of Indian and Hellenistic creative traditions and offer a window into the cultural exchanges that occurred along the old Silk Route.
Timings: The Museum is open daily except Mondays from 10.00 A.M. to 04.30 P.M.
Ticket Price: INR 10 per person.
14. Nada Sahib Gurudwara
In the Shivalik foothills of Panchkula, on the Ghaggar River's bank, sits the Gurudwara Nada Sahib. It is a well-known Sikh sacred site. Following the Battle of Bhangani in 1688, Guru Gobind Singh, the tenth guru, stopped here from Paonta Sahib to Anandpur Sahib.
The structures of the Gurudwara are separated from the complex's Guru Ka Langar area and pilgrim lodgings by a large brick-paved courtyard. Every day, there are communal meals and religious events. Every month, a sizable contingent of people from the northern area gathers to celebrate the full moon day.
Timings: The Gurudwara is open 24/7.
Ticket Price: There is no ticket or entry fee for this place.
15. Elante Mall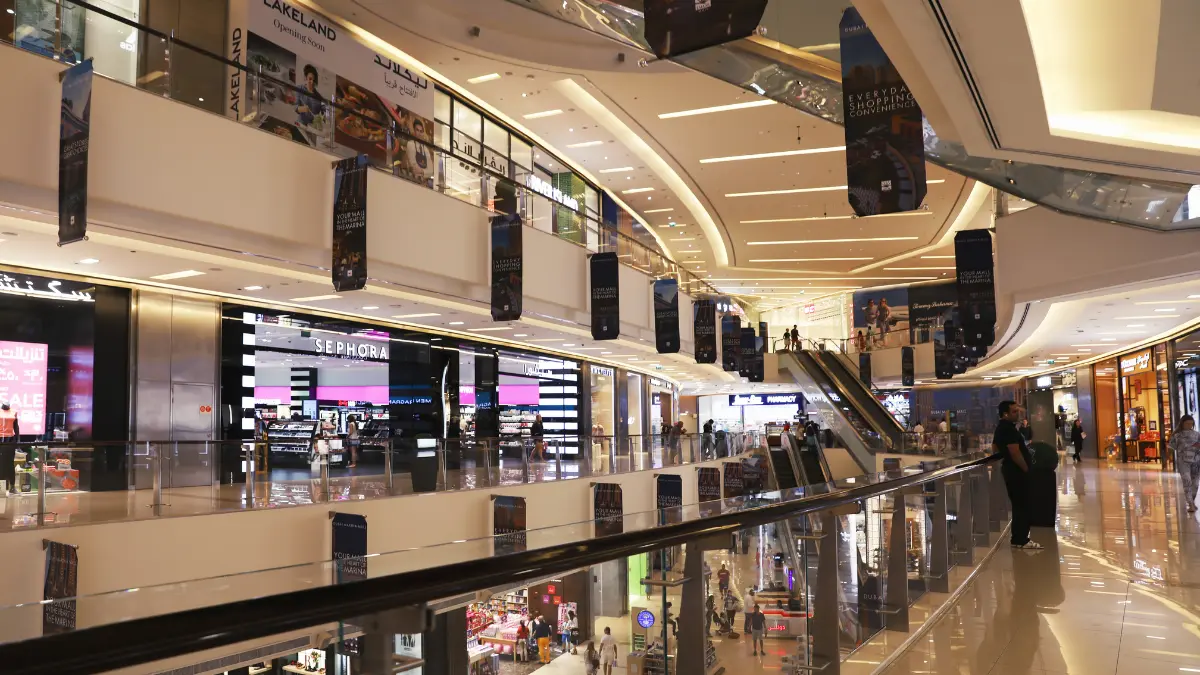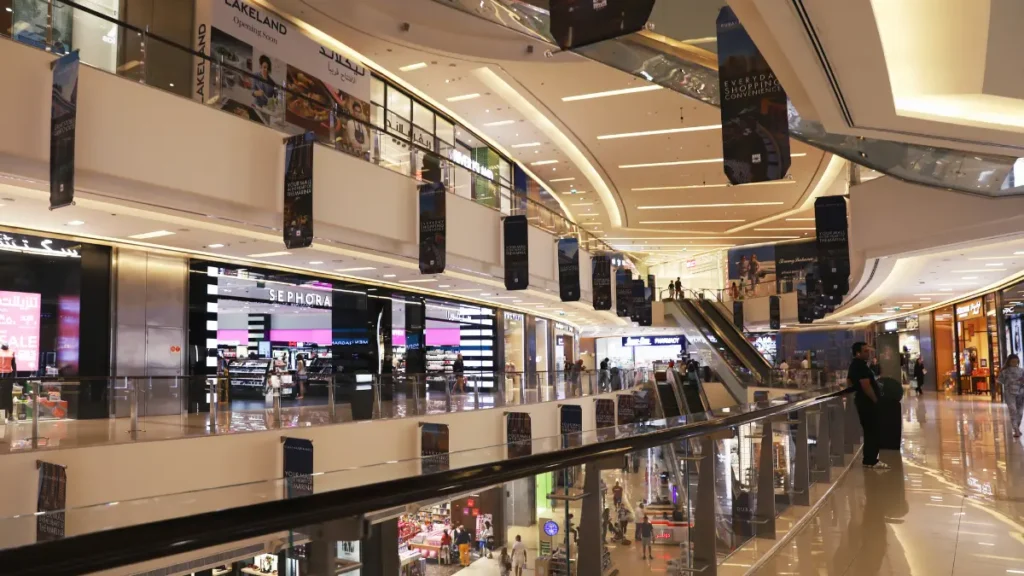 You'll be shocked to learn that the Elante Mall spans 1.15 million square feet of retail space, making it the biggest Mall in the area. Various local and foreign lifestyle brands, department stores, an entertainment area, a food court, a cinema, a hypermarket, and open areas are all present here. The Mall was constructed with strict, outlined environmental protection guidelines in mind. It houses 218 brands selling apparel, food, cosmetics, and more.
Elante has succeeded in establishing itself as a hip one-stop store. It offers top products that are affordable and meet the needs of all customers. It is the perfect hideout if you're looking for shopping. Elante Mall is among the most incredible places to visit in Chandigarh with friends.
Timings: The Mall is open daily from 10.00 A.M. to 10.00 P.M.
Ticket Price: Entry to the Mall is free.
How to Reach Chandigarh
Chandigarh is a well-connected city via road, rail, and air. Chandigarh International Airport is one way to reach here. The place also has its own railway station connected to all major cities of India. Buses also ply to and from the city regularly.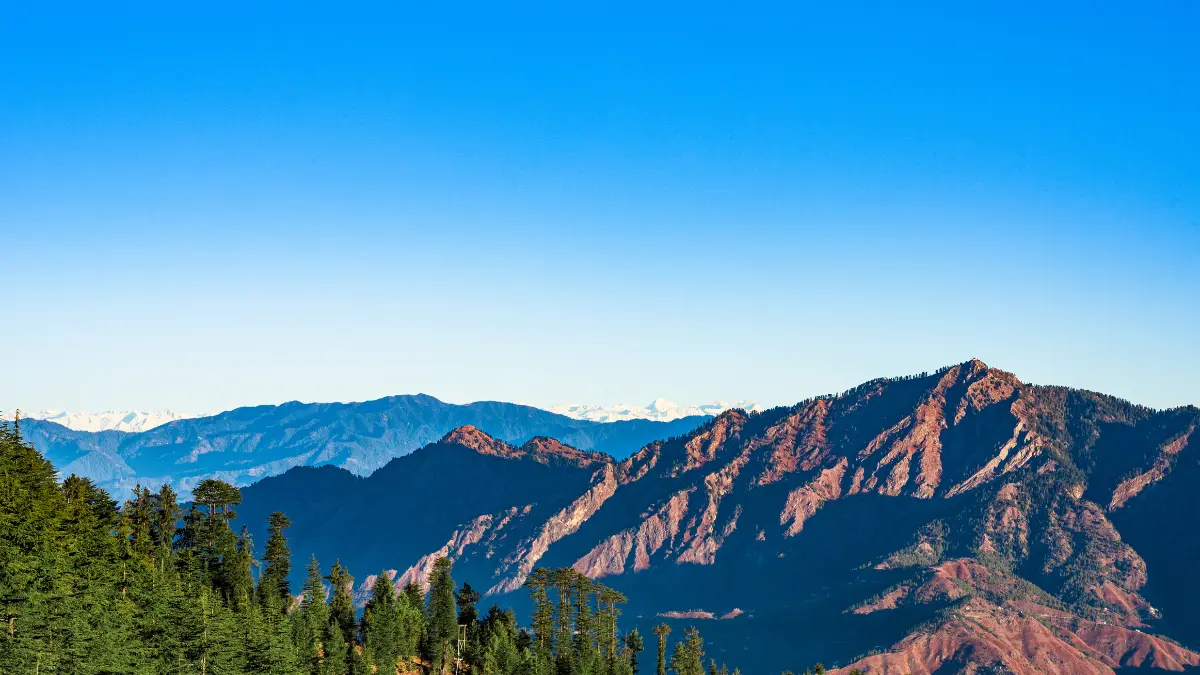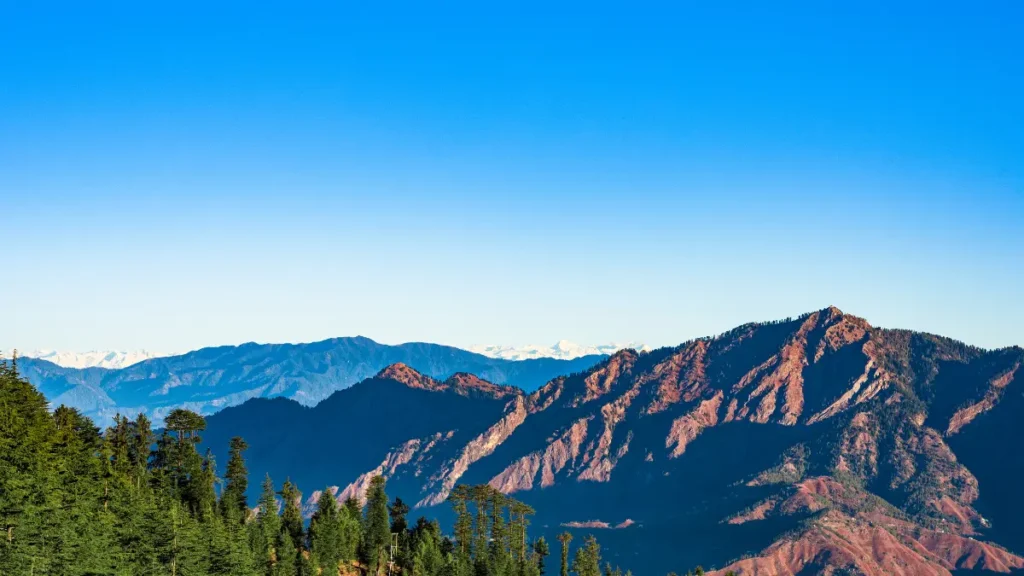 Best Time to Visit Chandigarh
The ideal time to visit Chandigarh is between September and November. The weather during that time is pleasant and not too rainy, hot, or cold.
Conclusion
Chandigarh is a city that captures the heart and soul of every traveller with its precise urban design, architectural marvels, and natural beauty. It is an example of human ingenuity and creativity and is a location where modernism and nature coexist. The finest places to visit in Chandigarh include the Rock Garden, Sukhna Lake, International Dolls Museum, Chhatbir Zoo and more. A trip into the realm of beauty, art, and culture that "The City Beautiful" offers goes well beyond a simple stroll through its streets and makes a lasting impression on the traveller.