Explore Places to Visit In Manali: Himachal Pradesh
Kullu Manali is a delightful hill station in the scenic state of Himachal Pradesh. India is a magnet for tourists seeking a perfect blend of natural beauty and adventure. Surrounded by the snow-capped mountains of the Kullu Valley, Manali offers many captivating attractions and activities for visitors of all ages. In this article, we will delve into the top 10 places to visit in Kullu Manali while also exploring the serene beauty of Kullu Manali and its famous White Musk Resort. Additionally, we will provide insights on how to travel from Shimla to Manali and the availability of the Delhi to Manali train route.
Rohtang Pass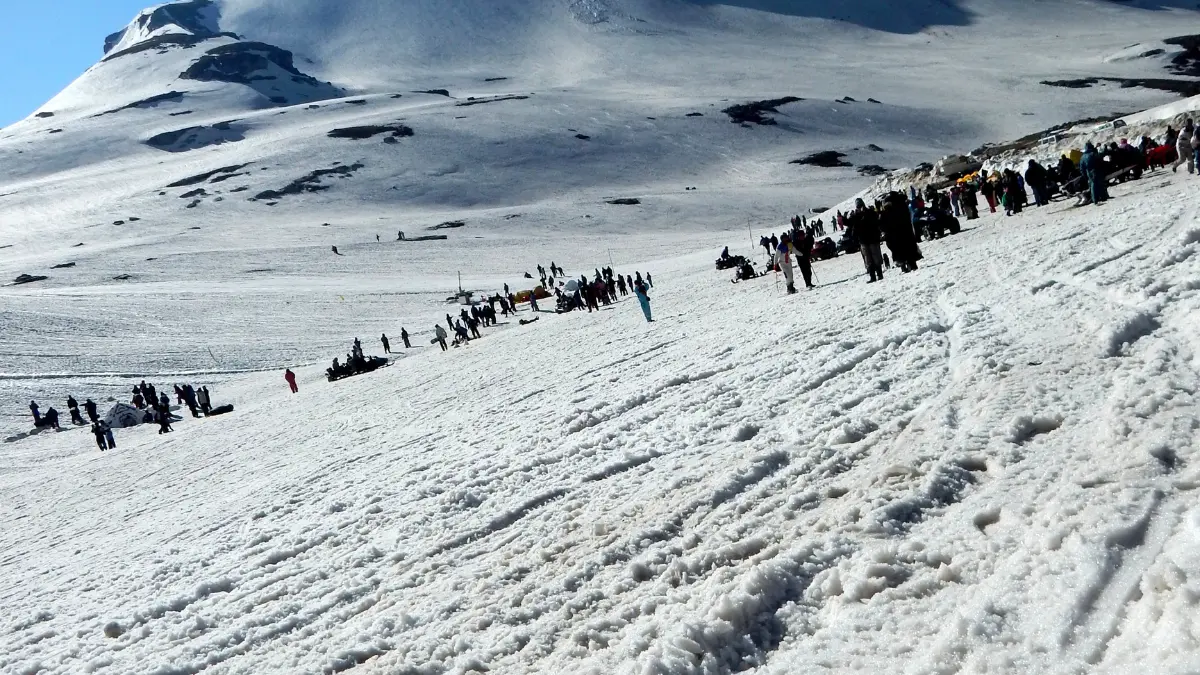 The iconic Rohtang Pass, located at a breathtaking elevation of 3,978 meters above sea level, offers panoramic views of the majestic Himalayas. Rohtang Pass is a gateway to the Lahaul and Spiti valleys, an unmissable destination for nature enthusiasts and adventure seekers alike. Experience the thrill of skiing and snowboarding during the winter season, and immerse yourself in the mesmerizing beauty of the region.
Solang Valley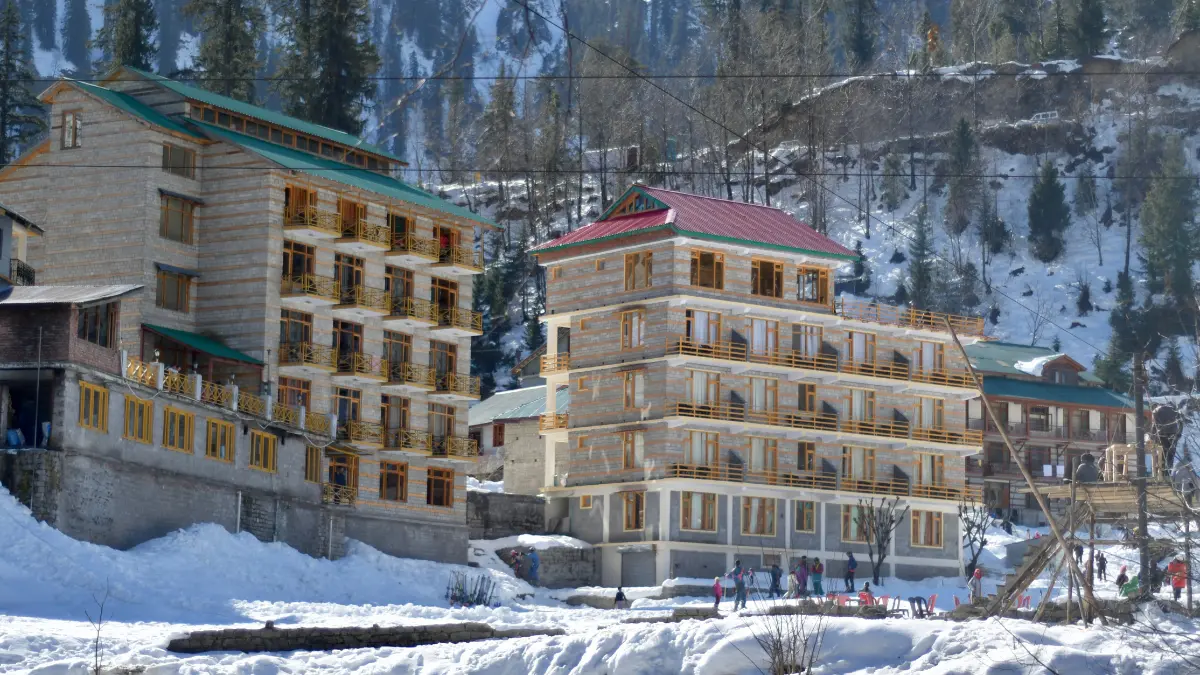 Situated a mere 14 kilometres away from Manali, the Solang Valley beckons with its picturesque landscapes and adrenaline-pumping activities. Paragliding, zorbing, and quad biking are some of this valley's exhilarating experiences. Whether you visit in summer or winter, Solang Valley promises an unforgettable adventure.
Hadimba Temple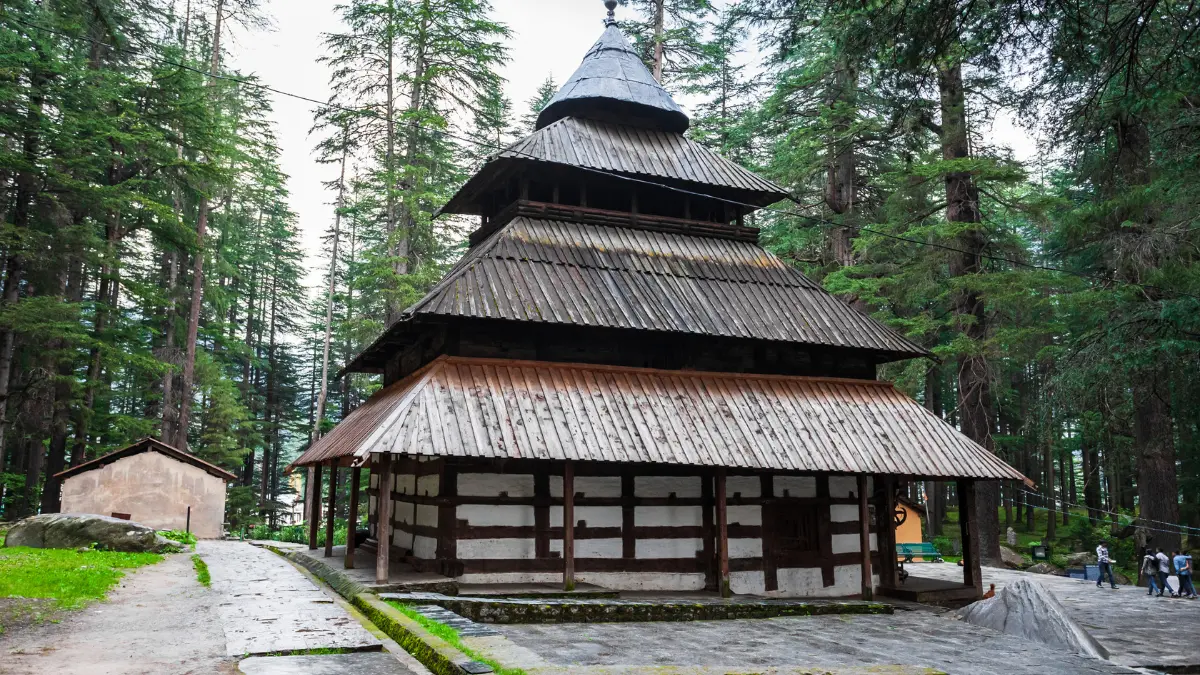 Amidst the serene deodar trees lies the enchanting Hadimba Temple, dedicated to Hidimba Devi. The temple's unique architecture, adorned with intricate wooden carvings, makes it a cultural and spiritual haven. Visiting this sacred place allows you to experience the region's rich heritage and devotion.
Beas River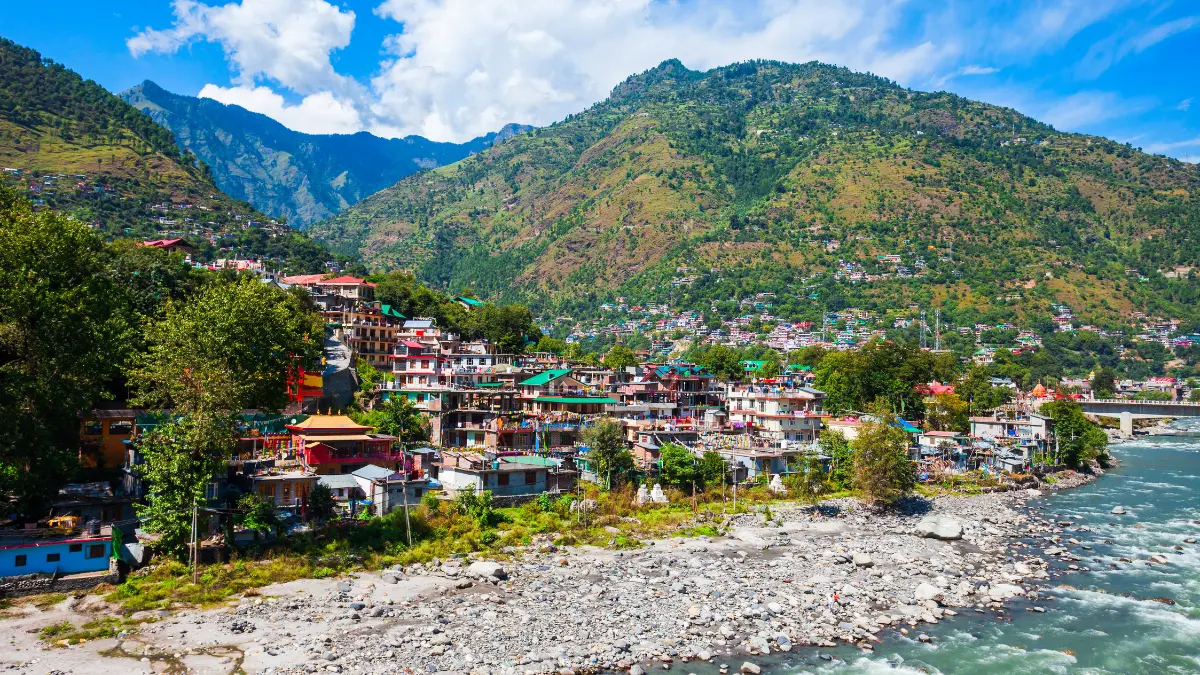 The tranquil Beas River flows gracefully through Manali, offering a serene escape for nature lovers. Enjoy strolls along the riverbanks or enjoy a peaceful picnic amidst the lush greenery. The Beas River adds a touch of serenity to the bustling hill station.
Old Manali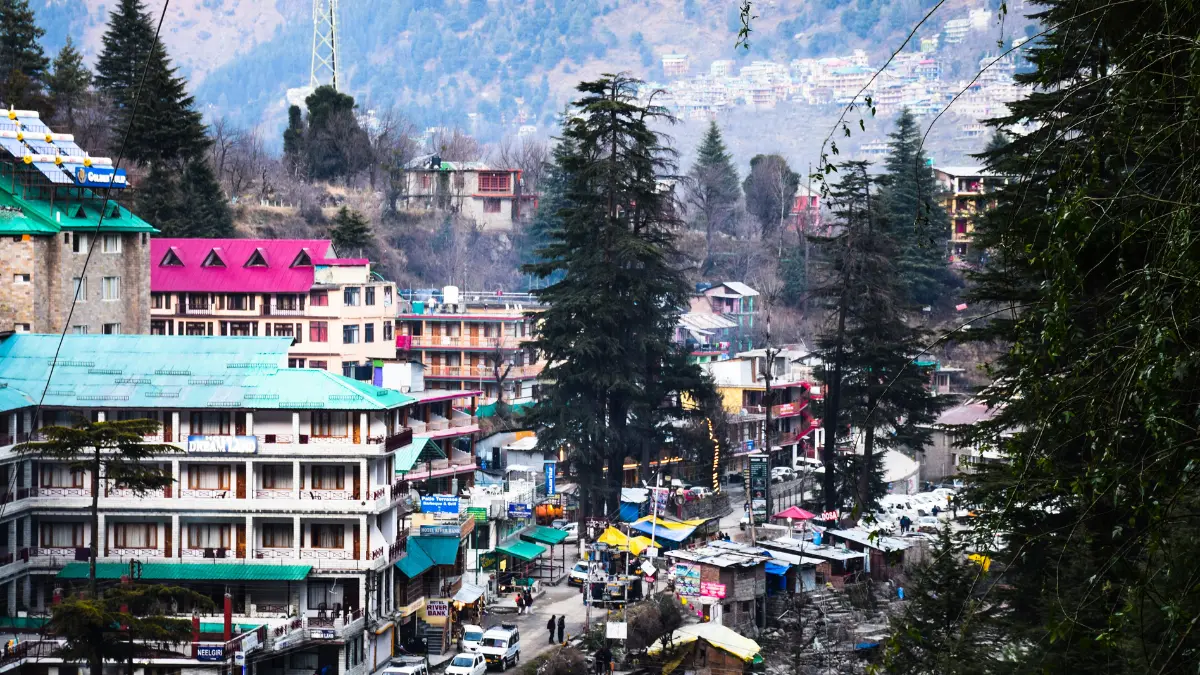 Venture into the bohemian vibes of Old Manali, where narrow lanes are lined with quirky cafes, vibrant bars, and unique shops. Embrace this vibrant neighbourhood's artistic and carefree atmosphere, attracting backpackers and artists from afar.
Vashisht Hot Water Springs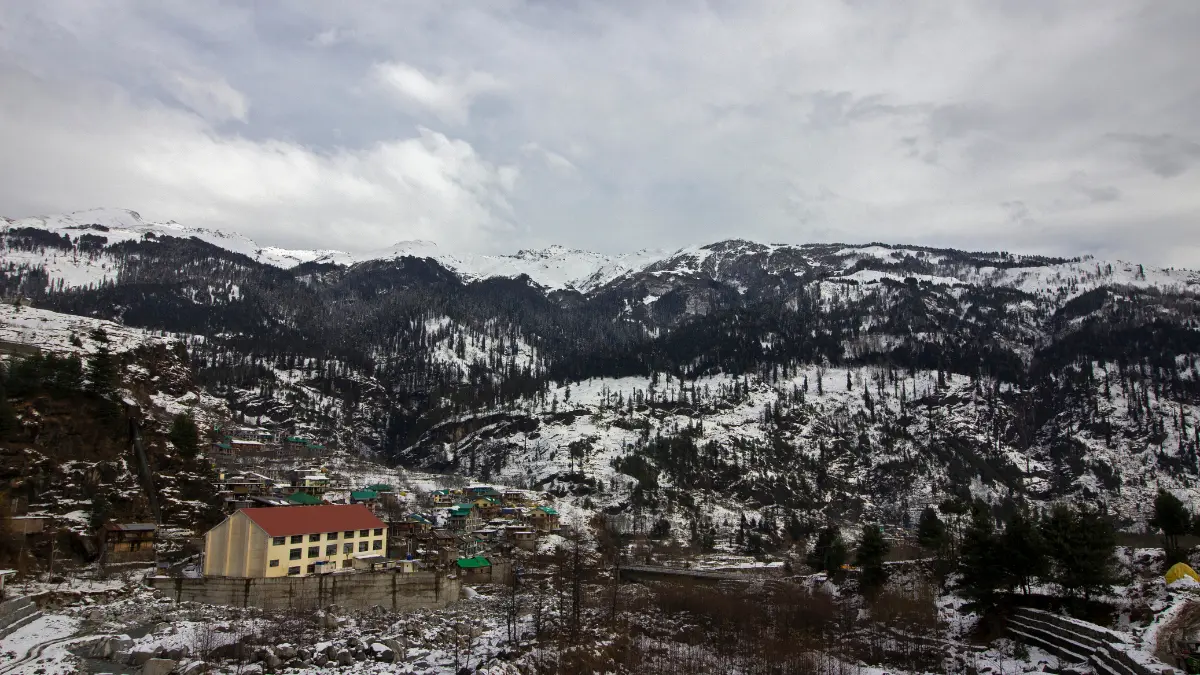 For a rejuvenating experience, head to the Vashisht Hot Water Springs. Believed to have healing properties, these natural hot springs offer a relaxing dip amid the majestic mountains. The therapeutic effect and stunning surroundings make it a must-visit spot.
Naggar Castle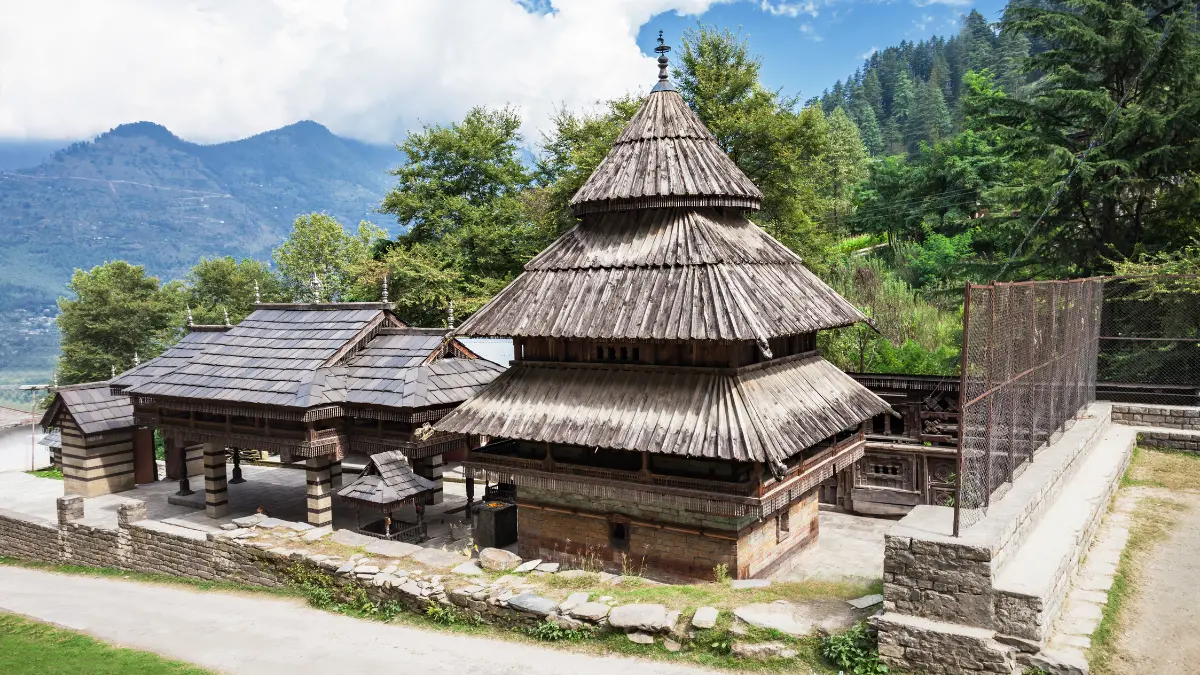 Perched on the left bank of the Beas River, Naggar Castle is a historical treasure trove. The castle showcases impressive architecture and houses the Nicholas Roerich Art Gallery, exhibiting exceptional works of art.
Jogini Waterfall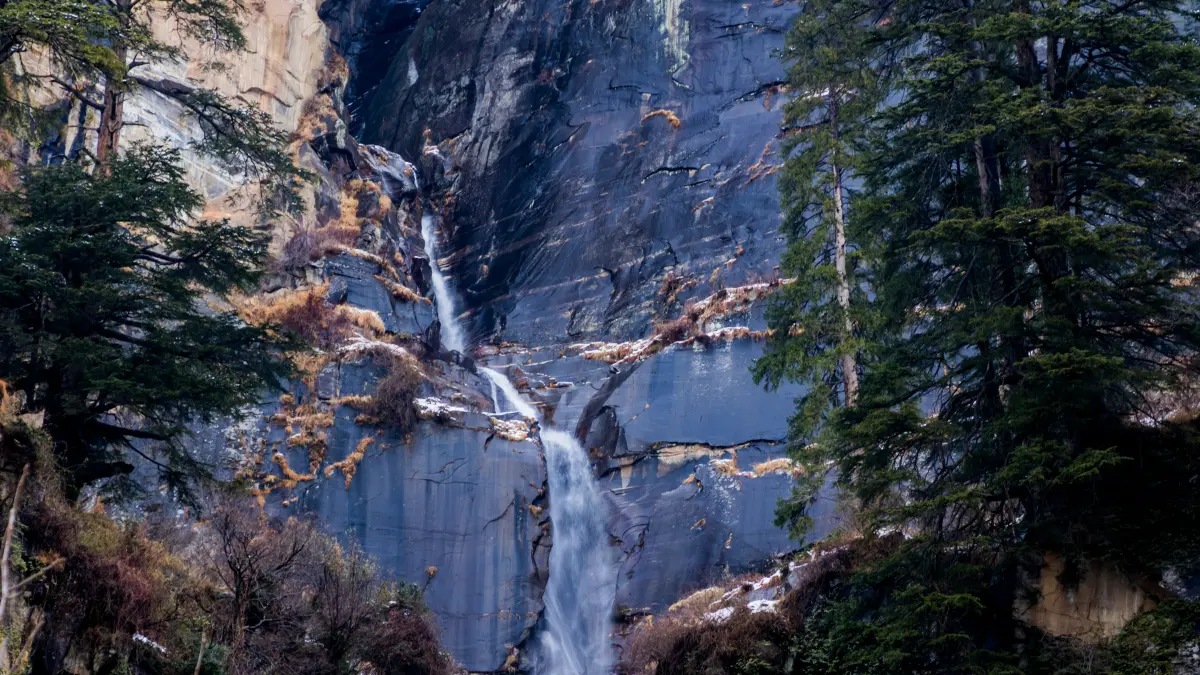 Embark on a trek to Jogini Waterfall and be mesmerized by its cascading beauty amidst lush greenery. The trek is moderate and rewards hikers with breathtaking views of the surrounding landscape.
Manu Temple
Sitting atop a hill, the Manu Temple holds great religious significance. Dedicated to Sage Manu, this temple offers a tranquil atmosphere and stunning vistas, making it a must-visit spiritual destination.
Bhrigu Lake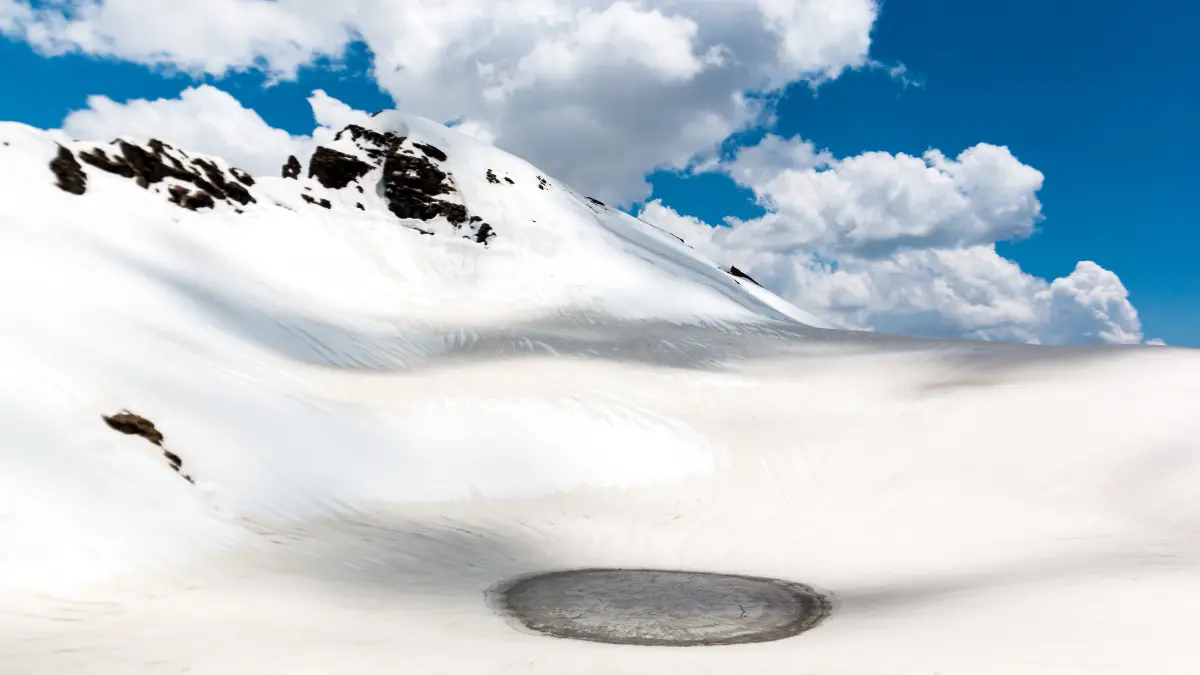 For adventure enthusiasts, the Bhrigu Lake trek is an exciting endeavour. Situated at 4,300 meters, The trek provides awe-inspiring sights of the nearby mountains and fields, ensuring an unforgettable adventure.
Exploring Kullu Manali and White Musk Resort
Often referred to together, Kullu Manali forms a delightful region that captivates travellers with its natural charm. The White Musk Resort, nestled in the heart of Manali, provides a luxurious and serene retreat for guests. Surrounded by lush landscapes and snow-capped peaks, this resort offers a perfect blend of modern amenities and nature's tranquillity.
Traveling from Shimla to Manali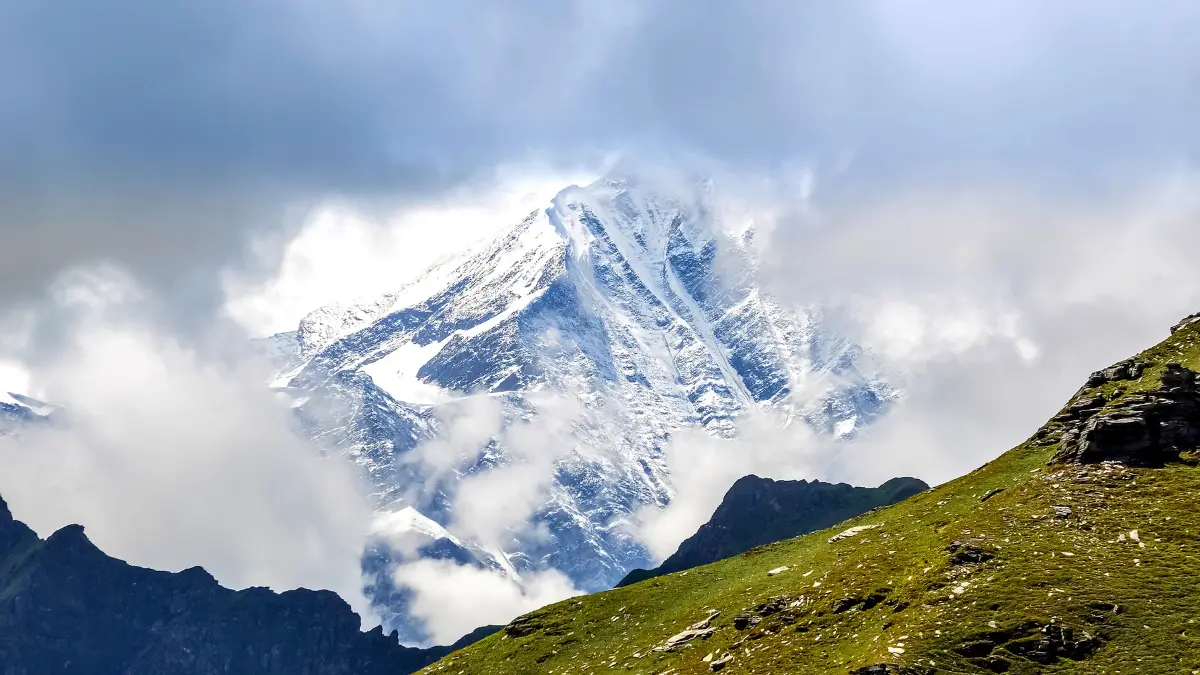 Travellers looking to explore Shimla and Manali can enjoy a scenic journey by road. The distance between the two hill stations is approximately 250 kilometres, and the road trip offers breathtaking views of the Himachal Pradesh countryside. It's a journey worth cherishing and has many locations to pause and enjoy the area's splendour.
Taking the Delhi to Manali Train
While Manali has no direct train connection, visitors can opt for a train journey from Delhi to Jogindernagar, the nearest railway station to Manali. From Jogindernagar, one can cover the remaining distance by road, witnessing the changing landscapes of the Himalayan foothills.
Conclusion
Manali's allure lies in its pristine natural beauty, adventurous activities, and spiritual sanctuaries. Exploring the top 10 places in Manali, the tranquil beauty of Kullu Manali and the luxurious White Musk Resort promises a memorable and rejuvenating experience. Whether trekking through the picturesque landscapes or delving into the cultural heritage, Manali offers a unique charm that captivates visitors.