Dindigul Fort: Full of Cannons
Dindigul Fort is situated in the valley of Dindigul, Tamil Nadu. Madurai Nayak builds the fort, and another name of the fort is Dindigul Malai Kottai. The fort has many cannons inside sealed with the balls of the Cannon. The fort is open for tourists to visit and is managed and maintained by the Archeological Survey of India. The fort is also known as India's rocky fort, and the rocks look like pillows spreading out from the earth's surface; the rock is called "Dindi Kal."The fort is situated on a hill resembling a crown, adding charm and beauty. The walls of the fort are made of bricks and gravestones. The Dindigul Fort is a must-visit place. The cannons at the fort still defending their beauty and take you to the early 17 century. Dindigul Fort is located 400 kilometres far from Chennai.
How to Reach?
The nearest airport is Madurai Airport, which is situated 66 km away from the fort. The fort is well connected via bus, train, and taxi from India's major cities. The Dindigul Railway Station station is well-connected to most railway lines of major cities.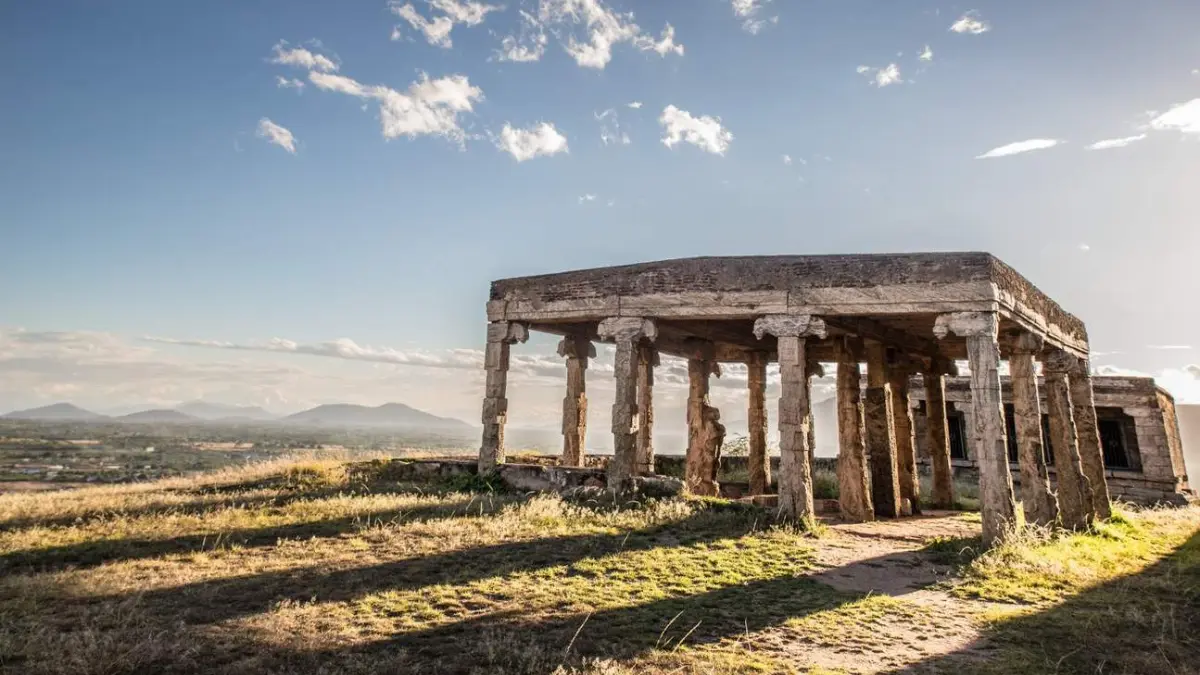 Main Attraction Points of Dindigul Fort
The British dynasty finally captured the fort in 1790 and made the fine art sculptures and the blocks or stairs in the hill to walk quickly in the fort. British Cannons are on the top of the fort; in short, the fort is full of cannons and has a strong legacy. There are temples in the fort built by the Vijayanagara Rulers. Dindigul was a boundary for 3 South Indian kingdoms: Pandyas, Cheras, and Cholas. The Pandyas believed in building the temples of Abirami and Padmagirinathar. The Cholas captured the fort from the Pandyas, the Cheras won the war against the Cholas, and then the Cheras ruled on the Dindigul fort. You can visit the fort and observe all these historical wars day and evening. You can also visit the places nearby before or after visiting the fort-like; Silver Cascade Falls, Sendraya Perumal Temple, Abhirami Amman Temple, Sri Kottai Mariamman Kovil, Athoor Village, Lord Malligarjuna Swamy Temple, The highest waterfall in Tamil Nadu, Thalaiyar Falls, is located 20 kilometres from Kodaikanal Bus Stand. 
READ MORE:- Gingee Fort: A Majestic Heritage Site in Tamil Nadu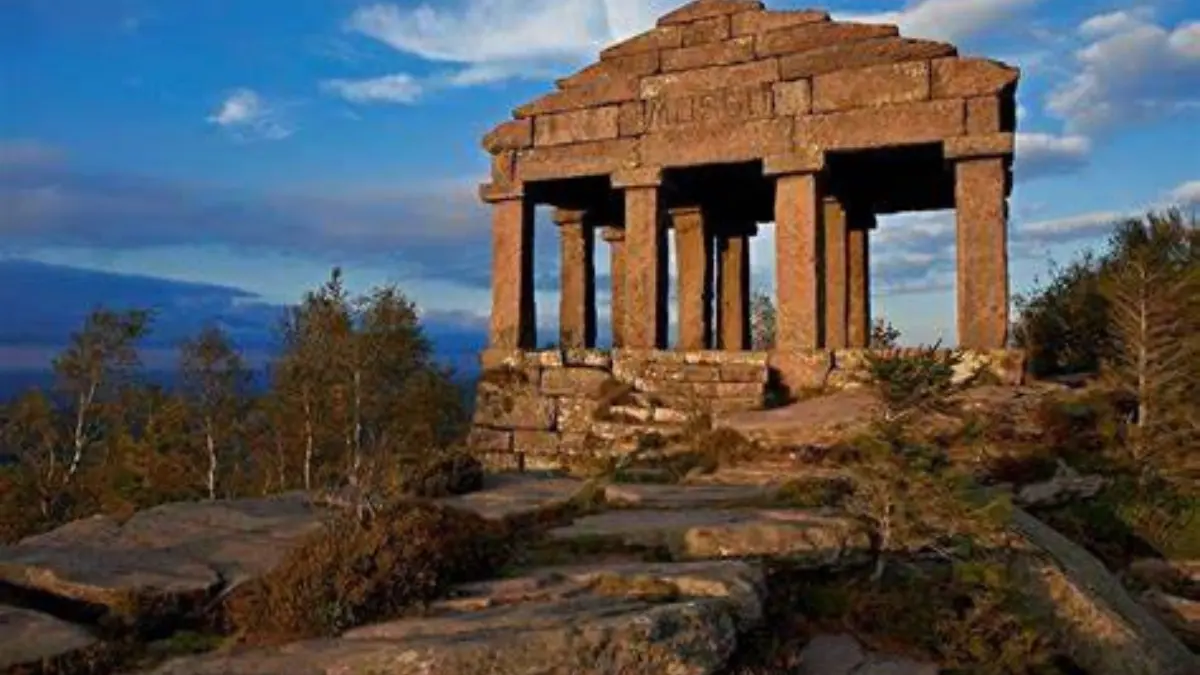 The best viewpoint of Dindigul Fort
The view of the entire fall is unpredictable; you must visit in your life. We don't want to scare you, but you do not wish to go there in hot weather as the rocks get so hot and you cannot enjoy it to your fullest. The place gives its best in cool weather, i.e., from October to December. Also, you would need good shoes because of the shallow granite steps leading to the fort. Carry a hat to show off your fashion sense and protect you from heat. Therefore, take these thoughts and visit this 68-acre grand expanse of granite.