Maharana Pratap Lake: a reservoir in the lap of picturesque snow mountains
Maharana Pratap Lake is a human-made reservoir that falls amidst the Maharana Pratap Dam. It can also be called Pong Reservoir. Maharana Pratap Lake is a popular tourist destination in Himachal Pradesh. It is spread over an area of 45000 hectares and is surrounded by mountains. The landscape of the lake and the hills is very pleasant and captivating.
How to reach Maharana Pratap Lake
By Air
Gaggal Airport is the closest to Maharana Pratap Lake. This airport is located 75 km away from Maharana Pratap Lake. There are frequent flights connecting this airport to Delhi.
By Bus
The nearest railway station to Maharana Pratap Lake is Pathankot Cantt (chakki). This railway station is situated at a distance of 40 km. The nearest narrow gauge railway station near Maharana Pratap Lake is Baryal Himachal Railway and Nandpur Bhatauli railway station.
By Road
It can be reached from Kangra via local bus and taxi.
Maharana Pratap Sanctuary
Maharana Pratap Reservoir is also a sanctuary known as Maharana Pratap Sanctuary. Various types of vegetation and livestock are found on the cover. There is also a water sports centre here. This water sports centre is a perfect place for adventure and fishing.
Bird watching is such activity on Maharana Pratap Lake, which attracts tourists towards Maharana Pratap Lake. The major species of birds, fish, and animals are found on this lake. The Maharana Pratap Lake is located along with fish species such as black-headed gulls, terns, wild boars, small-handed beavers, leopards, etc.
Large reservoirs of the northwest have attracted migrant birds from the plains of India and Asian countries, and Siberia. It is a species of more than 220 birds. The interception of migratory birds on the Trans Himalayan tract during migration has enriched this lake's biodiversity. According to recent records, during 2007, the number of migratory birds is 130000 and 142000.
Maharana Pratap Lake was declared as a bird sanctuary in 1983. It has been announced as buffer John for managing the bird sanctuary. The importance of national and international covers is enhanced due to water diversity. The poaching was ended by the government declaring the reservoir a wildlife sanctuary. Apart from 9 check posts, 40 village forest development units are working to stop poaching. A large number of plantations have been done to preserve this area.
Various water suspensions are organized here—water sports such as canoeing, rowing, rowing, water skiing, etc.
Why visit the lake?
Maharana Pratap Lake is a very attractive lake. The afternoon on the lake shore gives a peaceful and captivating feeling. Due to its rich filler, the lake has been declared a Ramsar Wetland site for the Conservation of Wetlands.
BATHU TEMPLE
This is a group of ancient temples at a distance of 7KM from Jawali, Tehsil of Kangra district. This ancient temple remains submerged for eight months. These temples can be seen from March to June.
Bathu Temple is locally called Bathu ki Ladi. Bathu Temple is accessible by road from Jawali. The temple can be reached by boat from Dhametta and Nagrota Suriyan. There are a lot of stories related to the origin of this temple. Some think the former king made the temple; others say the Pandavas built it.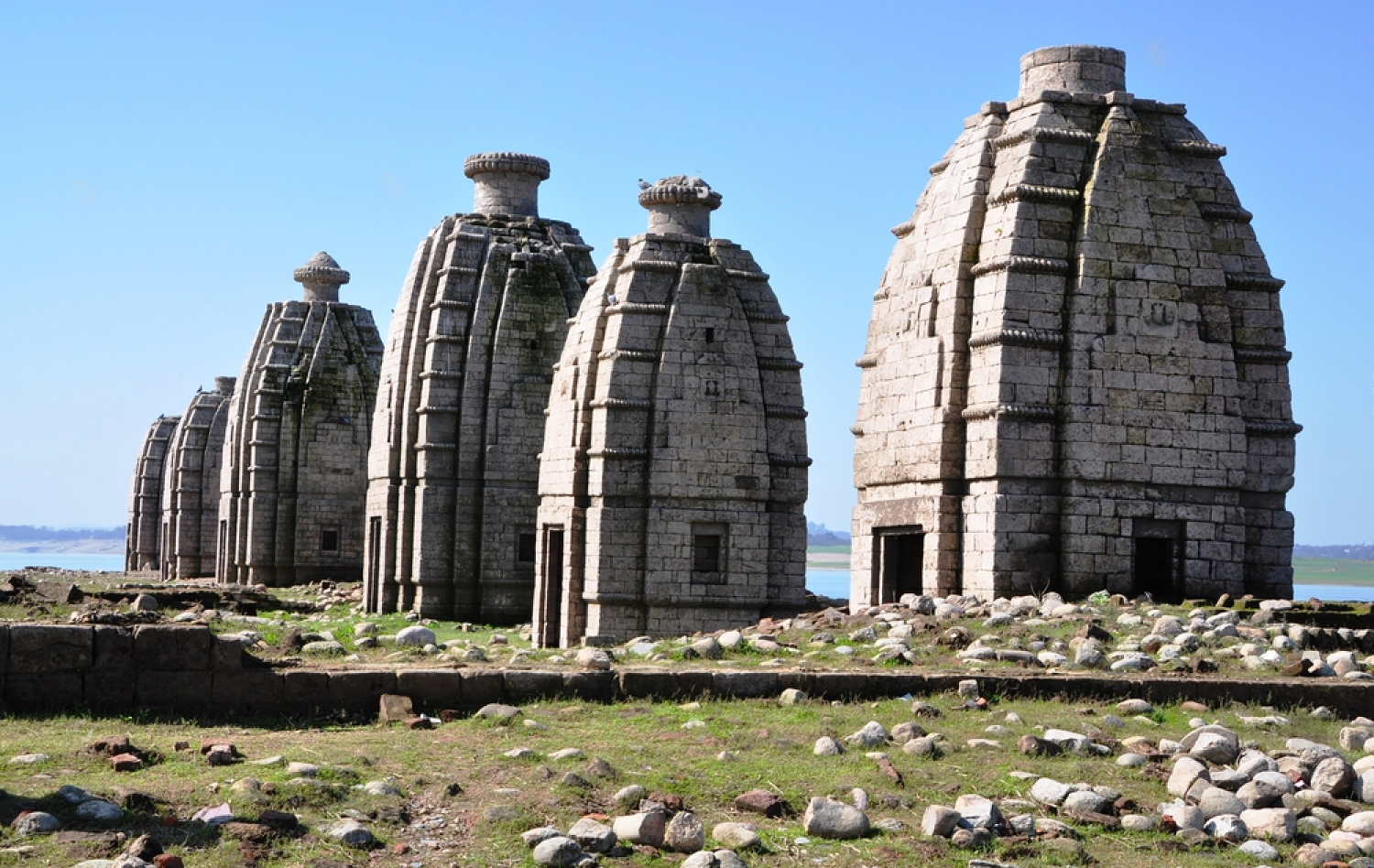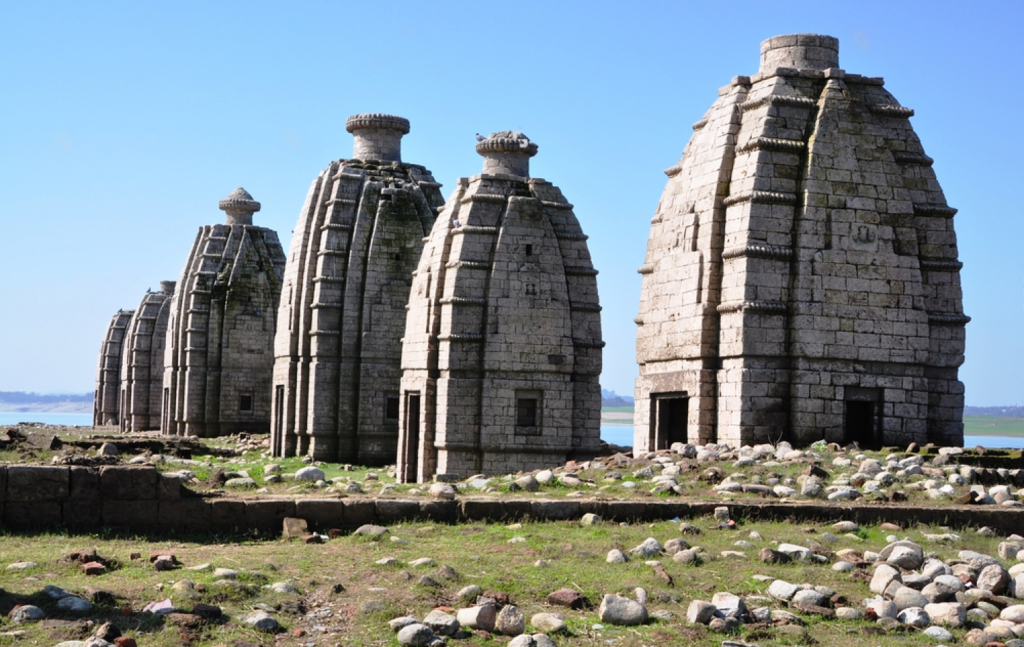 Tips for visiting Bathu Temple and experiencing its beauty
When visiting the Bathu Temple, it's important to dress modestly and respectfully, as it is a religious site. Remember to bring a camera to capture the stunning architecture and intricate carvings. Take your time exploring the temple and its surroundings, as there are many hidden gems to discover. Remember to take in the breathtaking views of the surrounding lake and mountains. And most importantly, show respect to the temple and its history by not damaging or removing any artifacts or structures.