Famous Indian Desserts for people who have a sweet tooth 
Desserts in India are generally served after a meal. But you can also serve desserts as a way to welcome new beginnings. Whether it is a pooja, a function, someone excelling in exams or a small get-together, desserts hold their prime significance. They are close to everyone's hearts. Here, we will discuss a few Indian desserts, their ingredients, where they are famous and how lovable they are.
Gulab Jamun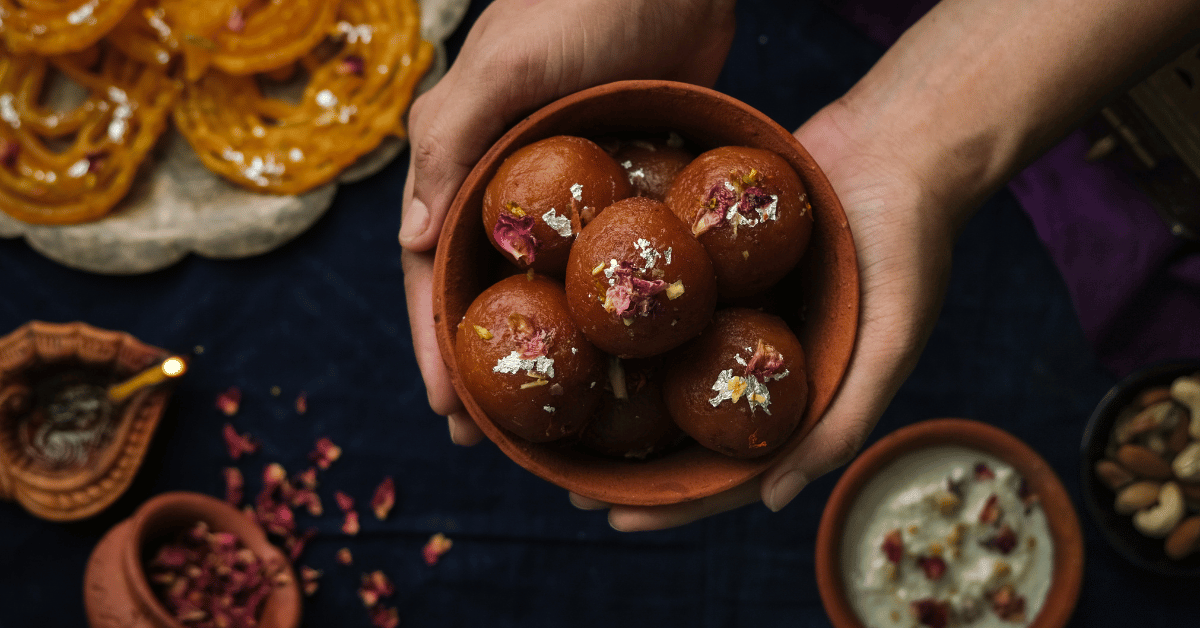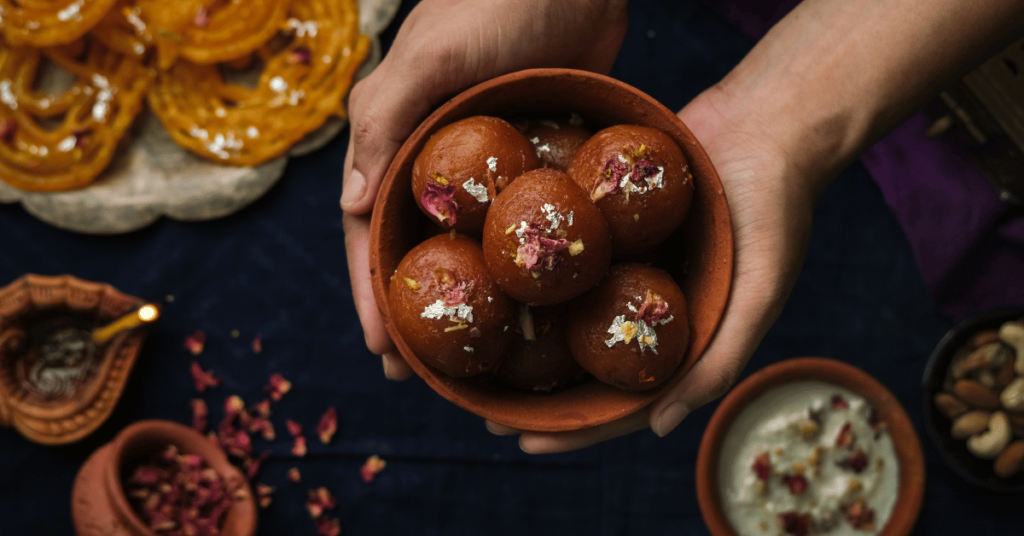 Origin of a Mouth-Watering Dessert Gulab Jamun
Gulab Jamun was made by a Turkish guy who brought the recipe of Gulab Jamun to India. History says that Gulab Jamun was made accidentally by the personnel of Shah Jahan. The British community spells it "rose-fruit," i.e., a round-shaped Indian fruit usually soaked in rosewater. Gulab Jamun is a tasty dish that everyone can afford in restaurants. 
Basic Ingredients for Gulab Jamun
Khoa is a pinch of flour, wheat flour, baking powder, and clarified butter (Ghee); milk is kneaded to form a dough, moulded into balls, deep-fried, and dropped into a simmering sugar syrup. Gulab Jamun is made up of milk solids and flour. These are delicious after dipping in Rose flavoured sugar syrup.
Where is Gulab Jamun Famous?
Shah Jahanpur in Maigalganj village in Lakhimpur district. The best thing to eat in Uttar Pradesh. Bangladesh is another State with the best variety of Gulab Jamun and Golap Jam in Bangladesh.
Another relatable Dessert to Gulab Jamun
Gulab Jamun has only one Similar Dish "Rasgulla." The dessert is white and also has white Syrup. Rasgullas are dipped into the Syrup to make them Sweet.
The Average Cost of Gulab Jamun.
The cost of Gulab Jamun fluctuates between 20-50₹ per piece. It depends on the restaurants' taxes.
Accompaniment
Usually, people do not accompany it, but ice Gulab Jamuns are served after the meal in some restaurants. That's also a crazy sweet dessert.
Falooda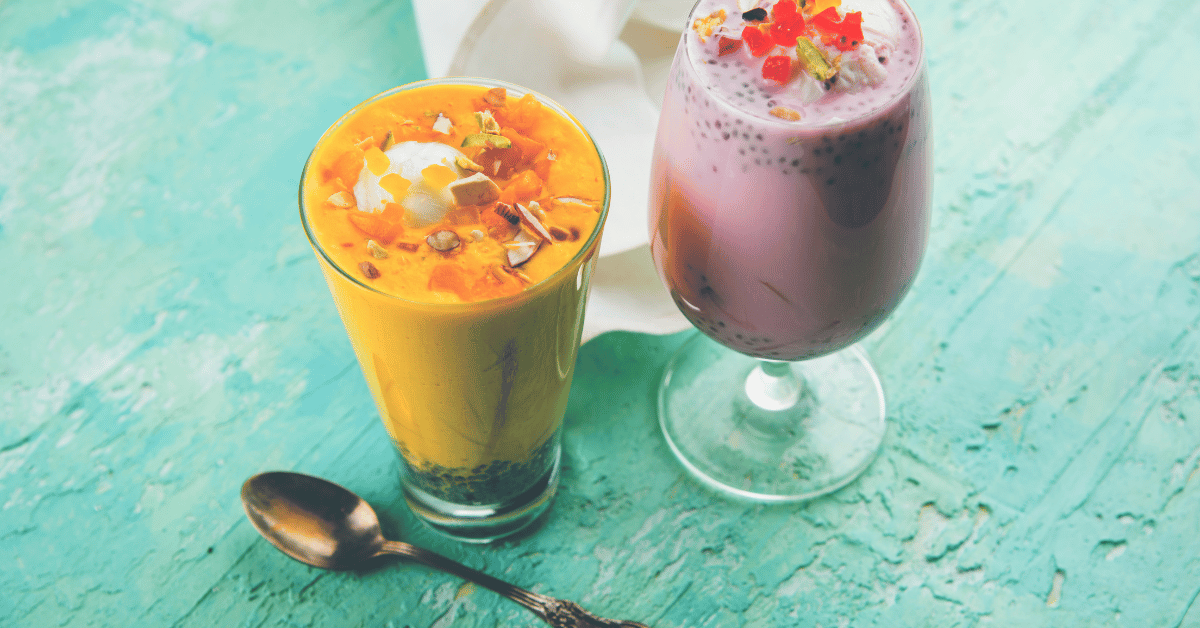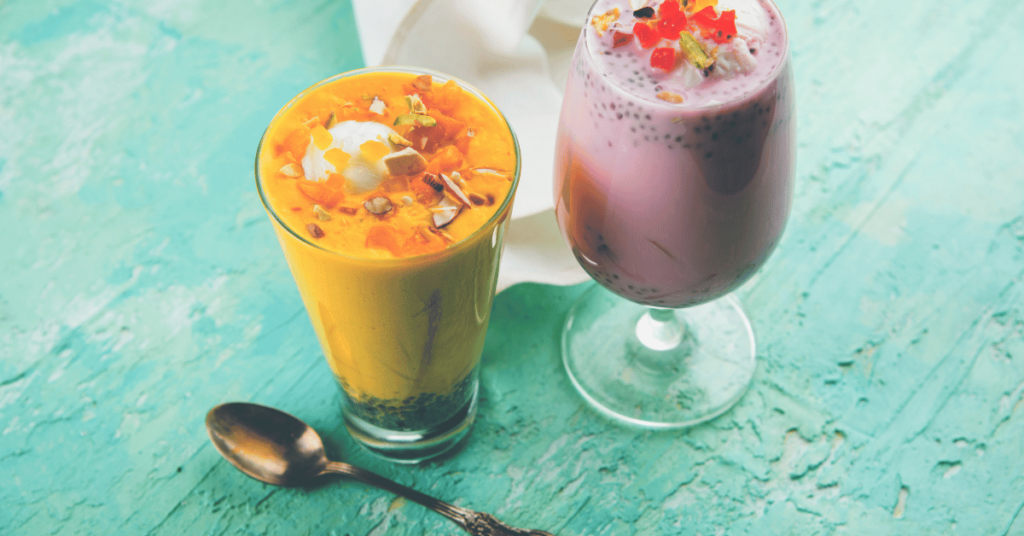 The Mainland of Origin of Falooda
The falooda originated from West, Central, and South Asia. Falooda combines Vermicelli, ice cream, and sweet basil seeds with milk. Falooda is the most delicious dish that has a cold sweet taste.
Basic Ingredients in Falooda
Vermicelli is like noodles, ice cream (vanilla or Badam Pista), Dry fruits like (Badam, Pista, and Elaiichi), and fruit juices (Oranges, Apples, Blue Berry).
Where is the Falooda Famous?
Falooda is famous in Gujarat, Rajasthan, and Maharashtra. Different states have different styles of serving it. People from every city has different taste, some prefer to be sweeter, and some like to eat after sprinkling the Black Salt on Falooda. Street vendors also sell Falooda in India. Street vendors have to take a license to sell Falooda on the streets. 
Another relatable Dish to Falooda.
There is no dessert, which is similar to Falooda. It is a unique dessert to date. Falooda is the only dessert with Vermicelli and ice cream together, and they form a delicious dish.
The Average cost of Falooda
Falooda is the cheapest and most unique dessert in India, i.e., 30-70₹ per glass. Street vendors mainly sell it on a very low margin, like 20-40₹ per glass. The uniqueness carries the affordability for sure. 
Accompaniment
Halwa doesn't need any accompaniment because it already has everything to make it taste worth it. But yes! You can ask for an extra cup of ice cream or extra juice from the shopkeeper.
Halwa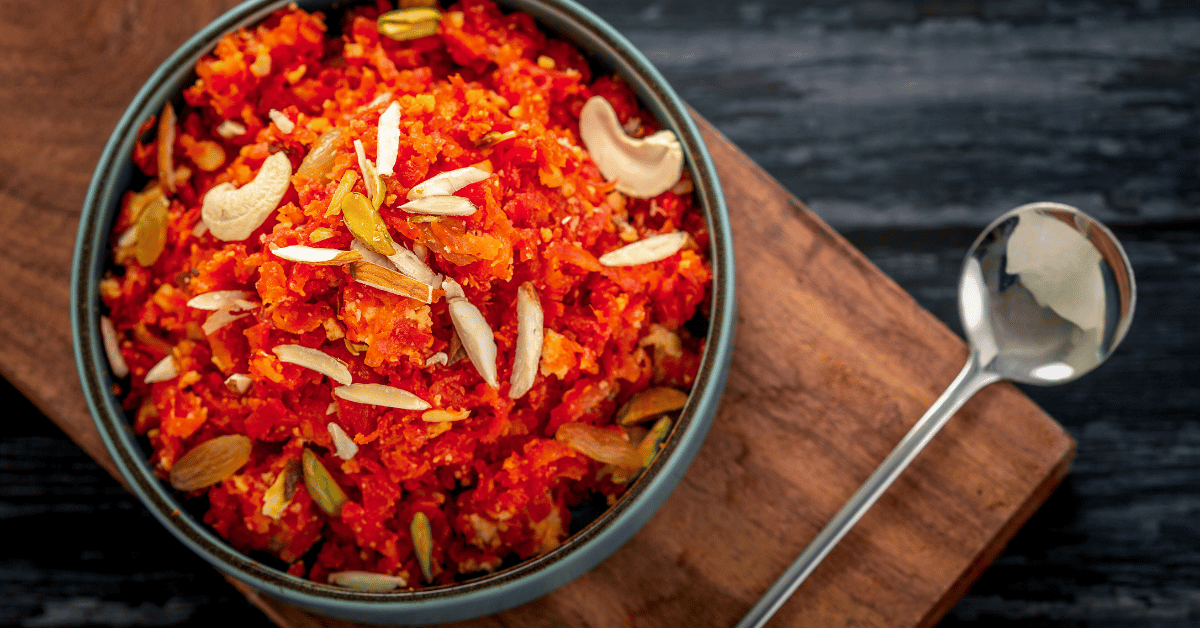 Origin of Halwa
Halwa originated in Arabic lands and was brought to India. Halwa is the eastern dish made from Sooji, making Sooji's past by mixing it with milk. It is mainly cooked in India, Iran, Turkey, and Persia. Sooji Halwa is also called the Habshi Halwa. The word Habshi means a person with Brown or dark skin tone. The halwa is made by Turkish and Africans, so they denote it with Habshi Halwa, which means Dark skin tone Halwa.
Basic Ingredients of Halwa
First, there are many halwa types like Sooji, Halwa, Badam Halwa, Moong Daal Halwa, Ghiya Halwa, Corn Flour Halwa, etc. The most important thing is that this is the easiest dessert to cook. If you hurry to serve dessert to your customer or family, you quickly do the dessert. It takes approximately 15 minutes to be cooked. Making Halwa means mixing all the ingredients to make it tasty and sweet without becoming sticky. And if you perform this operation incorrectly, it will take some time.
You need Sooji, Some Milk, Sugar, and Wheat flour(if you want to add it), that's it. You need to cook it on a low flame to make your delicious dish.
Where is Halwa Famous?
The halwa is famous in India, mainly in Tirunelveli District. Many restaurants offer Sooji Halwa as a dessert in Rajasthan. Also, many restaurants serve the best Sooji Halwa. Tamil Nadu is never left behind in serving food, mainly desserts.
Relatable dish to Halwa
There are many dishes related to Sooji Halwa. Many inventions exist, like Badam Halwa, Moong Daal Halwa, Ghiya Halwa, etc. These all can be made very easily.
The average cost of Halwa
It was quite expensive in restaurants because it is served only in 3-7 star hotels. Halwa costs approximately 200₹-500₹ per plate it depending on the taxes. Fluctuating prices of Sooji and Badam affect the prices of Halwa in Restaurants. 
Accompaniment Indian Dessert
Dessert does not include any accompaniment. Halwa can be eaten separately, but many restaurants serve it with ice cream and some with Gulab Jamun. They fill the Halwa in Gulab Jamun like a proper stuffing of Gulab Jamun. The Halwa is made with Kesar and Desi Ghee, the original tasty Ghee. By this, the Halwa gives a really sweet taste.
Top 3 Desserts Dishes: Recipe Indian Dessert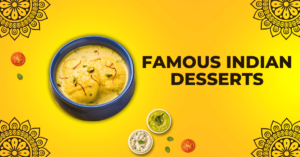 Discover the best Indian dessert recipes and satisfy your sweet cravings with traditional flavors and scrumptious treats.
Type: indian desserts, sweet
Cuisine: Indian
Keywords: Indian Dessert
Recipe Yield: recipe
Preparation Time: 1 hour
Cooking Time: 1 hours
Total Time: 1 hours
Recipe Ingredients: