Kutch- Rann Utsav in the white desert of India
Kutch is situated in Gujarat, where a heterogeneous mixture of tradition, culture, and natural beauty is found here. At the time of Rann Utsav, a carnival proceeded from November to February every year. It has a beautiful white salty desert within the Indian and Pakistan border boundaries.
Kutch is famous for its salty white dessert and Rann Utsav. Here you have a great experience with the wildlife adventures in the salty white desert. The Rann of Kutch district covers around 26,000 squares, the larger portion of the Rann from the great Rann of Kutch.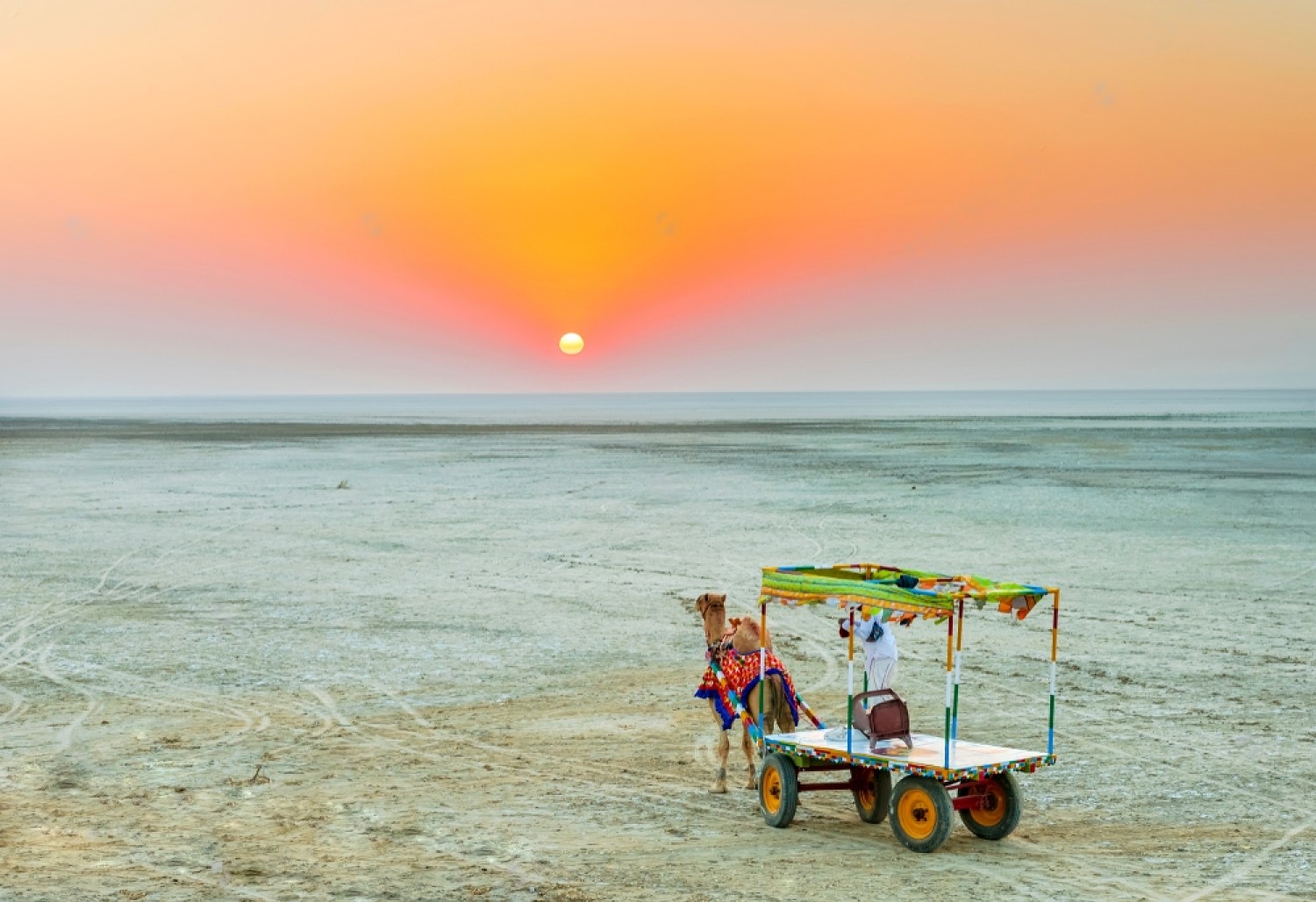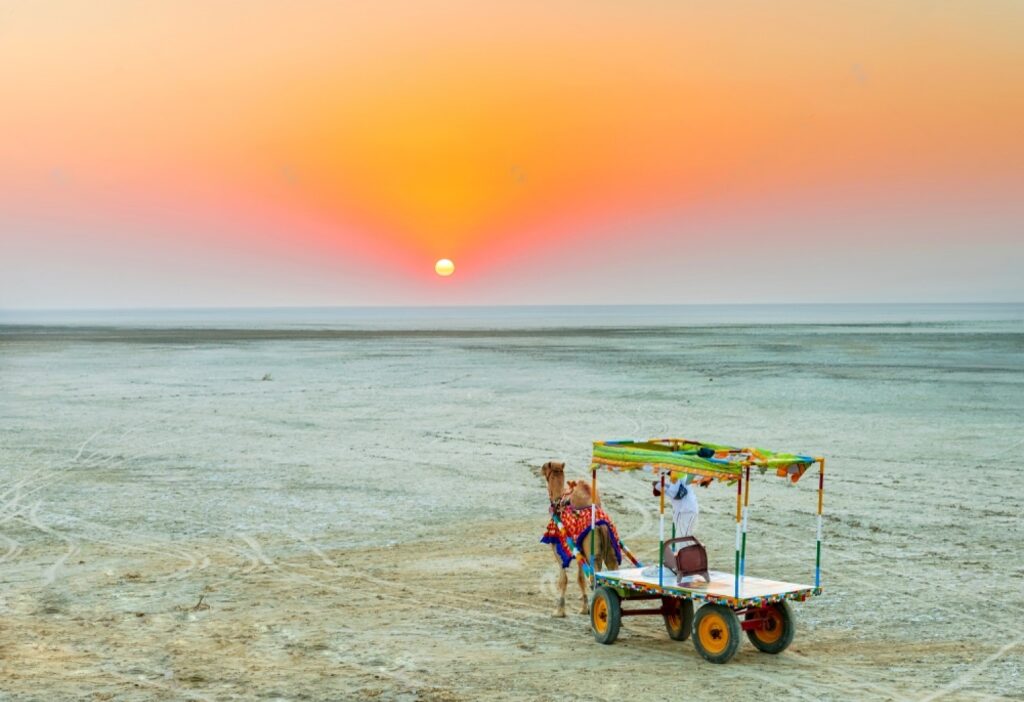 How to reach Kutch Rann
The airport which is nearest to Kutch territory is Bhuj Airport, Kandla Airport, and Gandhidham Airport. The railway station of Kutch connected with all major cities of India. Road highway no. 8 connects Kutch with neighbouring towns like Jamnagar and Rajkot. Tourists can also hire a taxi or cab to reach here.
Geography
Rann of Kutch came under the British Empire's control and banned salt harvesting in Rann of Kutch's land. Before the British Empire, the part of Rann came under the Maurya and Gupta empires' power. Where covers one side is a desert area. And the other side is covered by the Rann's grassland of Kutch. But later, the ban on salt harvesting was overturned by the people of Kutch and Indian revolutionaries. 
The Arabian Sea surrounds the Kutch district in the west and south. Where the Rann of Kutch covers the north and south parts. Kutch is also famous for its Rann Utsav. There is a great festival for the Kutch people in Gujarat. There is a carnival of music, dance, white Rann's natural beauty, and much more.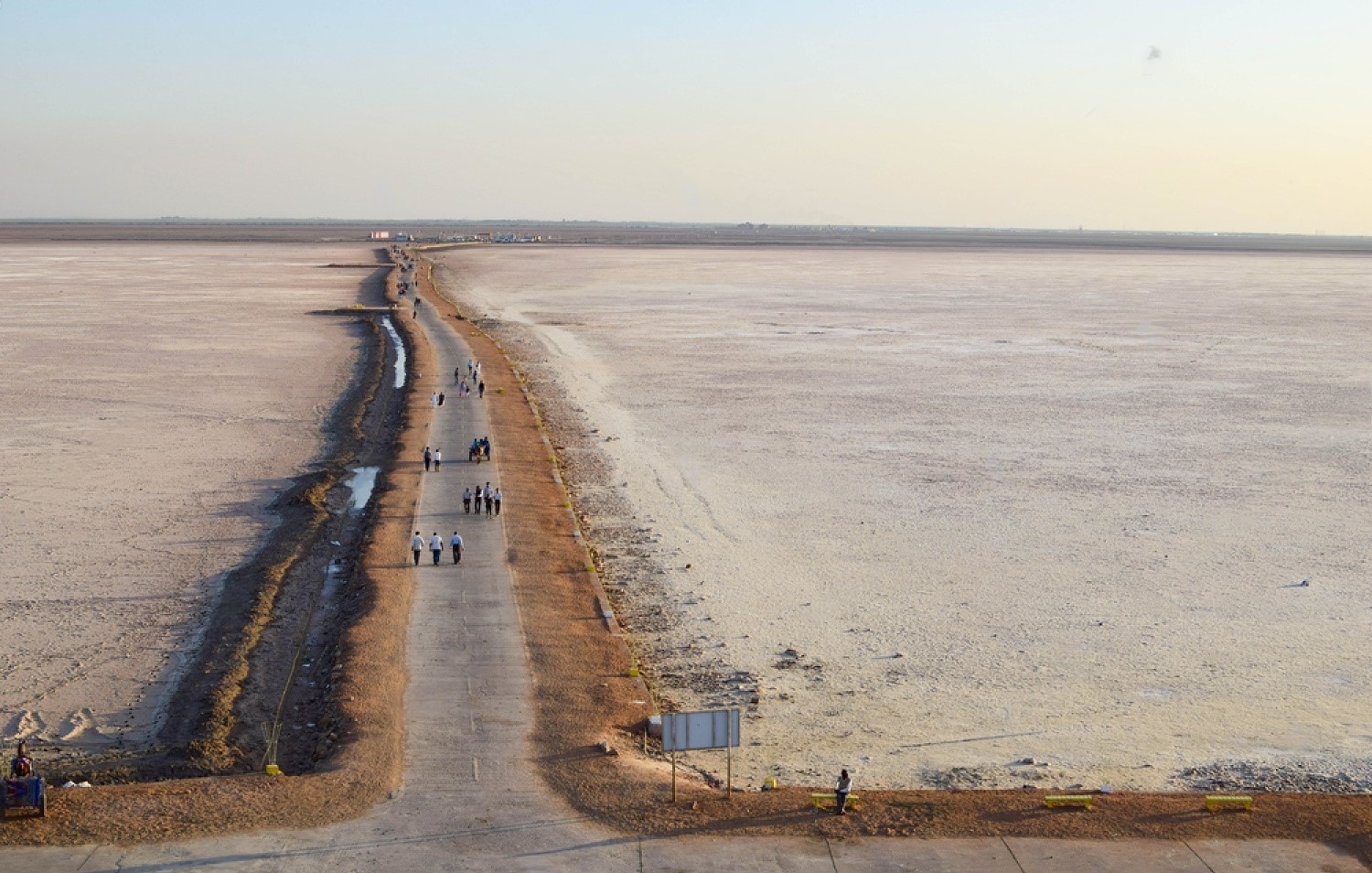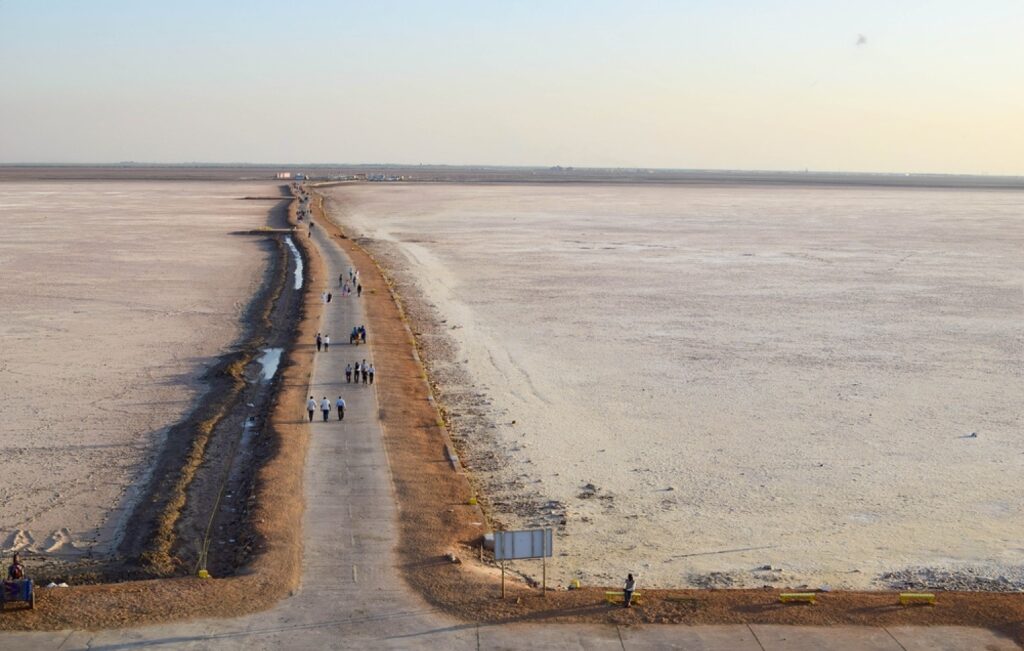 Best Places to Visit in Kutch
Rann of Kutch is placed in the district of Kutch, the western state of India in Gujarat. This Place has a large area of salt marshland. It is an enormous estate, i.e., located in the Thar Desert, and it is formed of salt marshes. Sunset point at Rann of Kutch's Place is a treat to the eyes after recognizing the region.
Kutch has two regions: Great Rann and Little Rann, with abundant salt deposits. The region is popular for its natural beauty. Most of India's films are featured here, Goliyo ki Raasleela Ram Leela, Refugee, and Saraindu. The Great name Rann of Kutch comes from the word "Rann," which means desert in Hindi.
Dholavira 
Around 4500 years ago, this city was highly developed. It was a blossom of the Harrapan site between 2650 and 1450 BCE. Nowadays, this site is a palaeological in Khadirbet of Kutch Gujarat. This location doesn't only hold the Harrapan style but also has a manifest piece of architecture. The city of Dholavira had a deviant water-preserving system. For the best experience, visiting this Place during the winter season is recommended, specifically between October and March. The rainy season is also good to stay at this Place, but the area is hot and humid in summer. 
Kutch Museum
The museum in Gujarat is one of the oldest. This museum has a vaunt of its collection of the defunct Kutchi script and classical coin. Many other things are on display in this museum. Such as Tribal Artifacts, indicating arms, paintings, sculptures, musical instruments, and precious metalwork. The museum's section is Shipping and Navy, Clothes and Textiles, Ancient Artefacts, Gallery, etc. You can take a bus, cab, and train from nearby cities and towns to reach this Place.
From a Tourist's view
At Rann Utsav's time, different events are held. Tourists can also stay in tented sheltering in the deserts. They can opt for undisputed mud houses to remain here. Because of the festival's eminence, the dwellings at Rann are expensive during the seasonal time. Tourists must pre-book tickets if they want to visit this place during Utsav. 
Many food items are offered at that Place during the season time. From Gujrati snacks to full vaned Gujrati thalis and from local chaats.The ideal time to travel to this location is during the Rann Utsav festival. From November to March, it is a better option to see Kutch.   
More than 5,000 tourists visit Kutch and get experience through many adventure activities and Rann Utsav in Gujarat's Kutch. The best time to stay in Kutch is at the time of Rann Utsav. Where you can see many adventures and the kutchKutch culture in Gujarat, it is the best place to visit for tourists in Gujarat. 
Here, you can experience the tasty food of Gujarat and Rann Utsav, which is world-famous. Rann Utsav attracts tourists most because of its many adventures and endless natural beauty. Here easily available all the facilities to stay in Kutch for tourists.