Thekkady, Kerala- Home to India's largest tiger reserve
Thekkady has located 140 km from Madurai city, between the Kerala and Tamil Nadu border. This place is famous for the Periyar wildlife sanctuary, spread across 777 km square. There are evergreen forests where; this place was declared as a tiger reserve in 1978. 
Most importantly, this place attracts tourists through wild elephants, deer, and bison herds. The sanctuary is already accessed by trekking, boating, and jeep safari in the forest Periyar wildlife sanctuary.
How to reach 
Tourists can visit this place by any means of transport ways. Like by air, by road and by train. Madurai is the nearest airport, which is 140 km away from this place. And cochin international airport is 190 km away from Thekkady. 
Kottayam railway station is the nearest one to Thekkady. And it is connected with all major cities of the country. Tourists can take a bus, car, or taxi to reach here, which is more suitable. 
Top tourist attraction places at Thekkady
Periyar National Park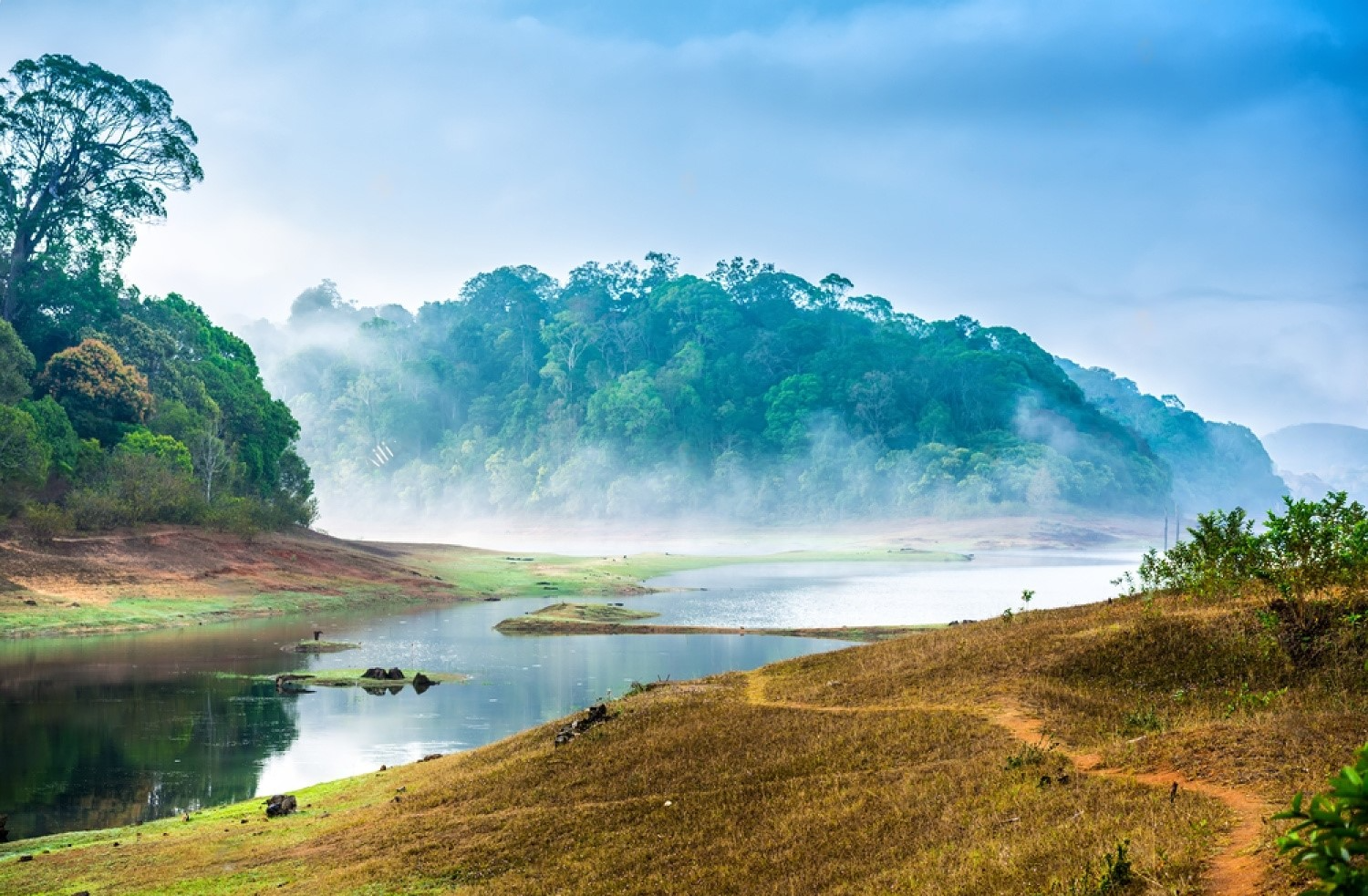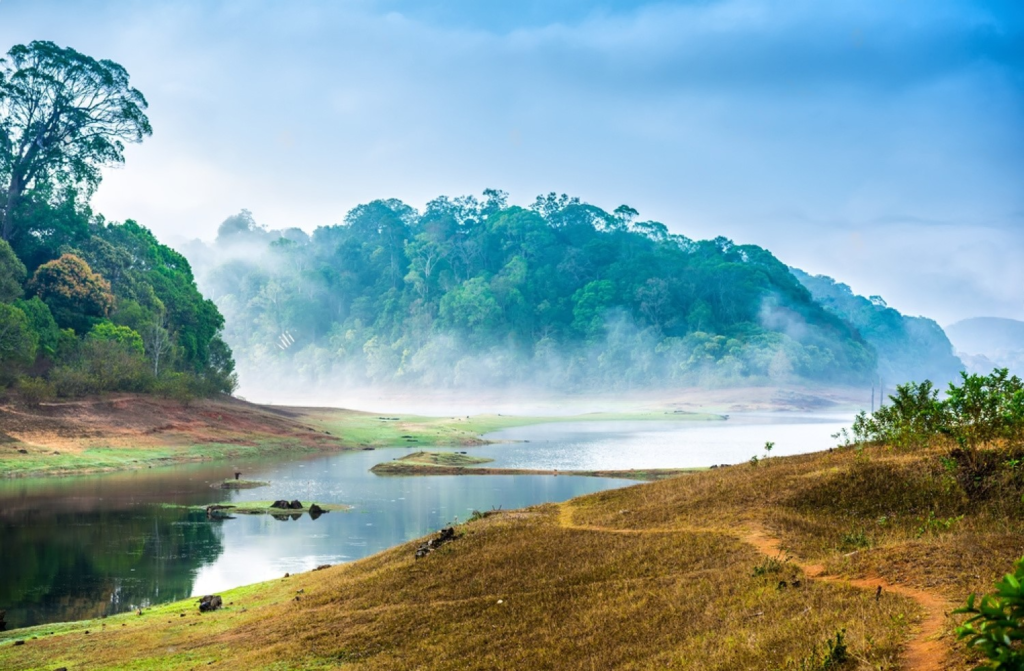 The area of this park is extended to around 257 square miles. Periyar and Pamba river swirl through this park. The water of this river helps the animals and plants to grow and blossom.
Every year, thousands of people come to enjoy this place's naturally attractive beauty and feel satisfied with jungle safaris, elephant safaris, and boat cruises, which are the park's top priority. These activities safeguard the environment and include distinct options like Bamboo Rafting, Periyar Tiger Trail, Jungle camp and Jungle Inn, Bamboo Grove, Jungle Petrol, and many more. 
Thekkady Lake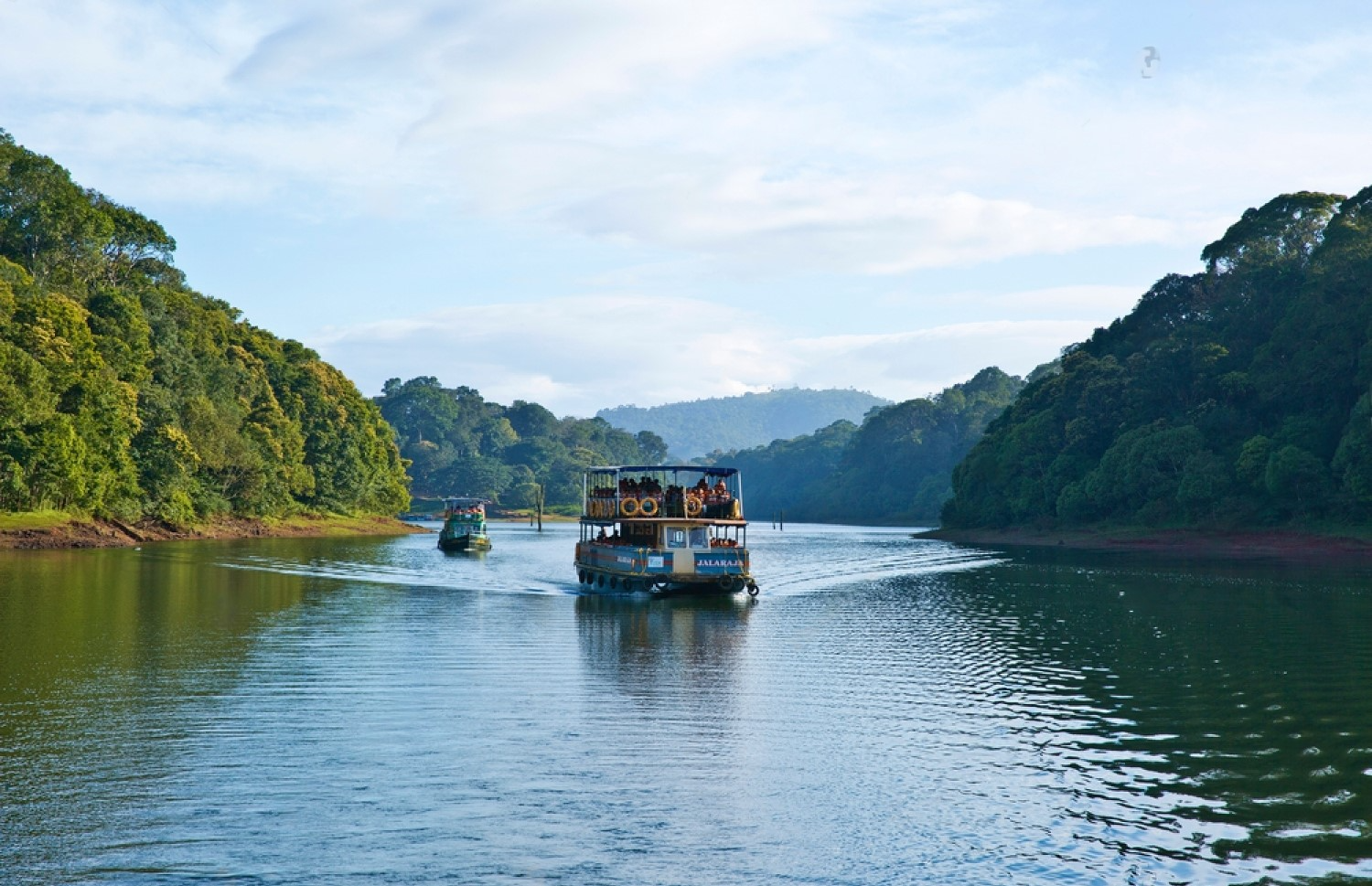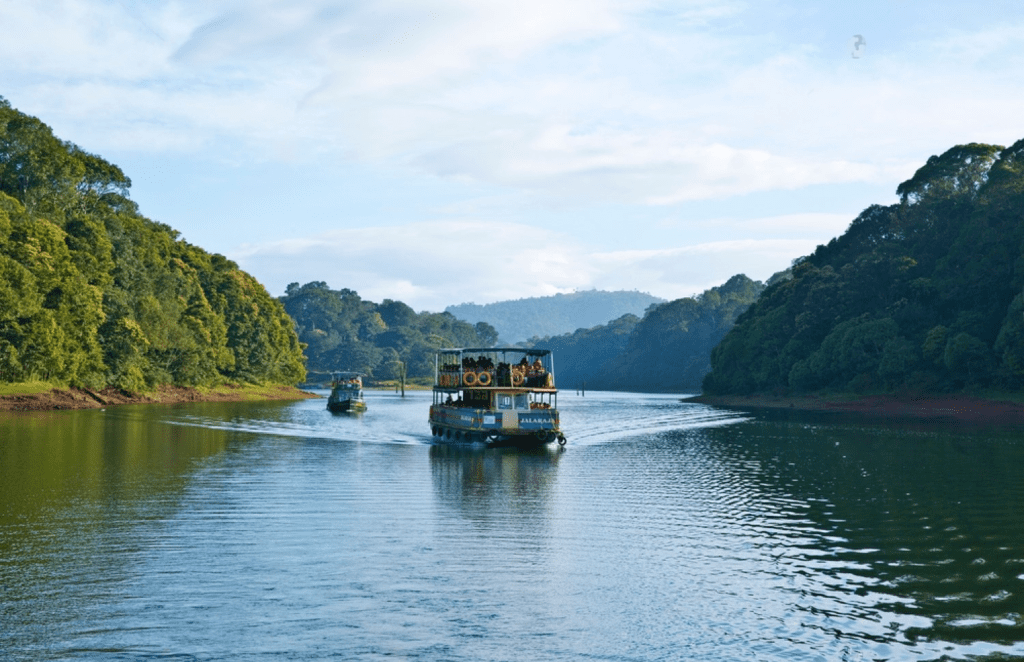 This lake is stuck into the jungle's heart. The two lakes- Periyar and Thekkady Lakes- are popular for their great heterogeneity of wildlife.
Green Park Ayurvedic and Spices Plantation
It is an ecological park founded to raise spices and medical herbs. And also proclaim the knowledge of presenting them with advanced agricultural techniques. This park's area is around five acres and has an Organic Farm. And Spice Garden that tourists can scout with the smashing landscape.  
Anakkara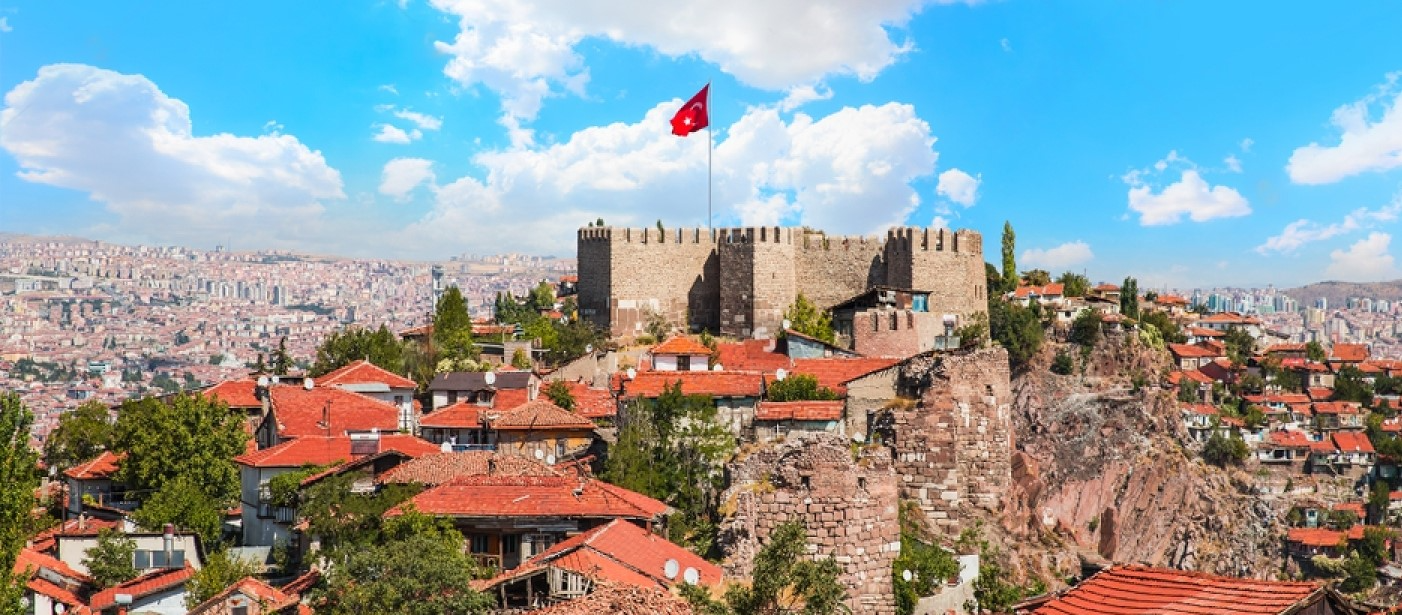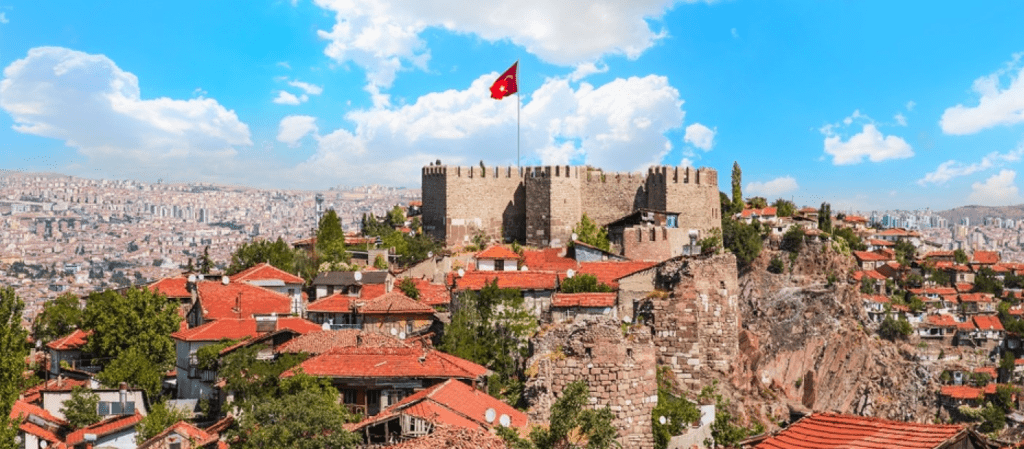 This place extends an area of around 50 sq. km. It is located 18 km from Idduki wildlife asylum on the state highway of Kumily-Munnar. This place is well known for its charming waterfalls and spice plantations. It also provides paragliding and trekking opportunities depending on the weather for adventurous adherent tourists. 
Fun activities
Bamboo Rafting 
Bamboo Rafting is a fanatic water sport for tourists who love water rides. The Forest Department at Thekkady provides this opportunity to enjoy the place's beauty from the national park's catchment area. 
Border Hiking 
The trekking activity is organized into a wasteland. Many agencies and the forest department of the territory provide border hiking.
From a tourist's view
This place is covered with lush evergreen forests. Many animals, such as deer, elephants, and tigers, live in the Periyar wildlife sanctuary. It is the best tiger reserve in India, where you can enjoy the jeep safari in the forest and the wildlife sanctuary.
It is one of the highest mountains for trekking into this place. Thekkady Lake is visible from the hill's top in the Periyar wildlife sanctuary. Thekkady attracts the most tourists because of its many adventures and endless natural beauty, where all the facilities to stay in the town for the tourists are easily available. 
In a day, more than 5,000 tourists visit Periyar wildlife sanctuary and get experience through many adventure activities. And tours of forests in the Thekkady. There are many places in Thekkady where you can also see and learn from this town located in Kerala. This town is also famous for the tea production sector and rafting into the lake of Periyar wildlife sanctuary.
The food of Thekkady
Offers fantastic and rich food cooked from fresh coconut oil, local food, and cuisine. Tourists consider this place for wildlife sanctuary and many adventure activities, such as trekking, rafting, camping, and many more the sanctuary. This place is one of the best places for these activities worldwide. The best tourist guides or organizers provide the best adventure activities and tours of Periyar wildlife sanctuary with safety and security. 
This place is peaceful where you have to feel the beauty of nature and experience lots of adventure activities in the town. The organizer and the guides provide you with their best services with everyone's safety and security in mind. The tourists' safety and security are the most important things in this Periyar wildlife sanctuary. It should be the guides' main priority and the adventure activities' organizer.
Tourists are advised to visit this place between September and April as the weather applauds. March to April is the driest one as the animals around this month gather around the water bodies, and it is the best time to capture all of them together.