Shekhawati- the open gallery of Rajasthan
Shekhawati is one of the less known and less visited territories of Rajasthan. It is located in the country's northern Rajasthan and around 100 km from Jaipur City. This place is not much popular nor well connected by public transport like the famous Rajasthan cities.
This place's zone is filled with full history and art. And here, something distinct in every pathway. This complex is like an open art gallery where you come and find so many adorable things at every corner of it. Still, it is a strange place because of the lesser tourist inpouring. Most people visit this place when they go from Delhi to Bikaner.
How to reach  
Tourists can reach here by any transport medium, like by road, train, and air. Jaipur airport is the closest one and 150 km away from this place. It is connected to all cities of the country. Foreigners tourists can take connecting flights from Delhi airports. Trains are also available from Jaipur and Delhi. Shekhawati access is easiest from Bikaner and Jaipur. 
There are direct buses available from Delhi to Shekhawati. Also, buses are available from Bikaner and all districts of Rajasthan.
Shekhawati history
The place gets its name from the Rajput Kachwaha chieftain Rao Shekha Ji. The territory has many fascinating features, such as towering forts, shrines, baoris, and beyond the bountiful Havelis, which are now converted into Heritage Hotels. The place has an enduring mark on history's pages. Maharao Shekha Ji was the owner of this zone, and it is well known as the name of Matsya Kingdom and later split into many Janapadas. 
Shekhawati zone flourished with sophisticated beautified Havelis from the 18th to the 20th century. This territory's temples, homes, and steep walls are extravagantly enhanced with painted murals. In today's times, this place must be visited before it's too late.
Top attraction places of the Shekhawati Region of Rajasthan
Nawalgarh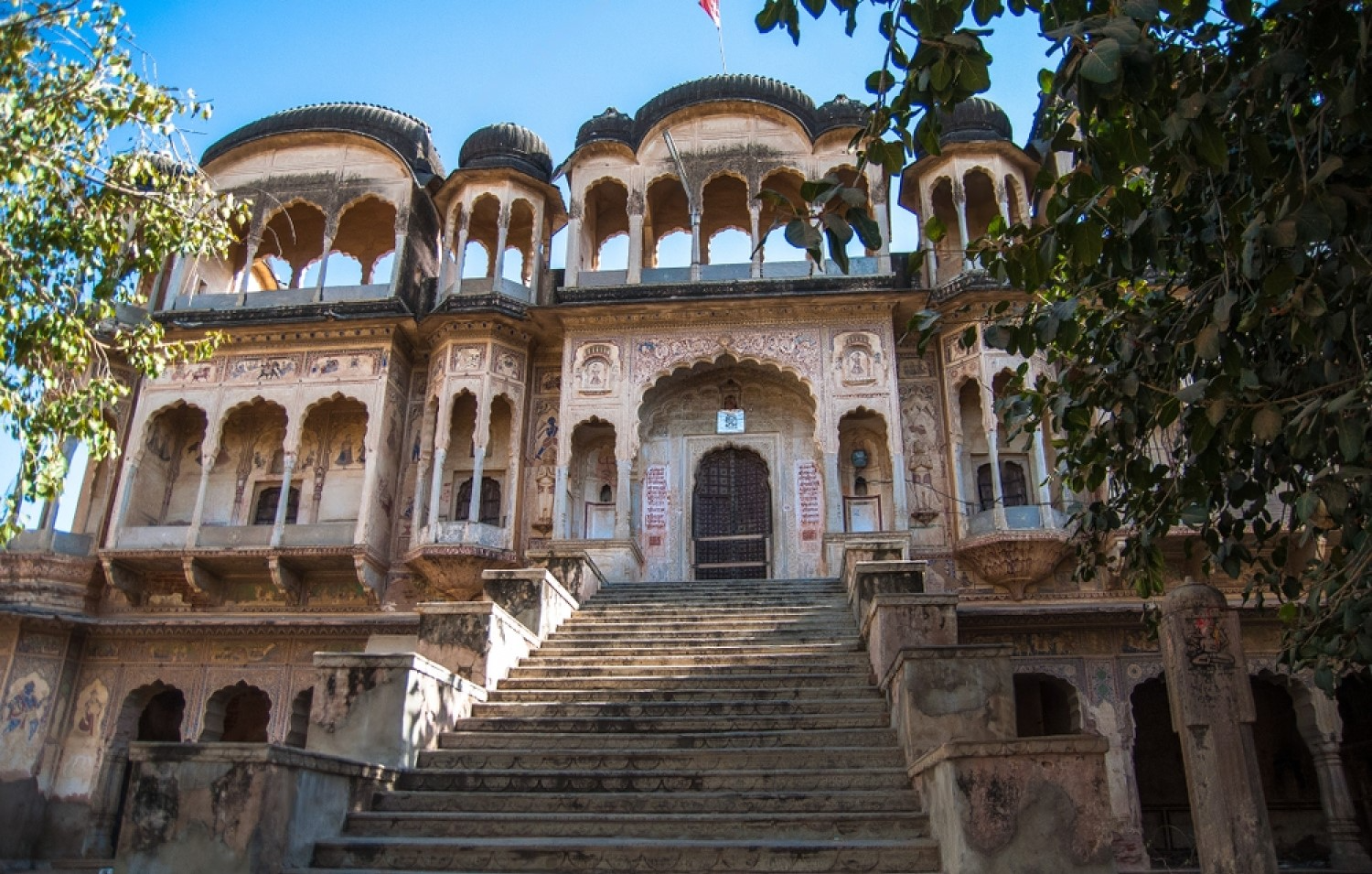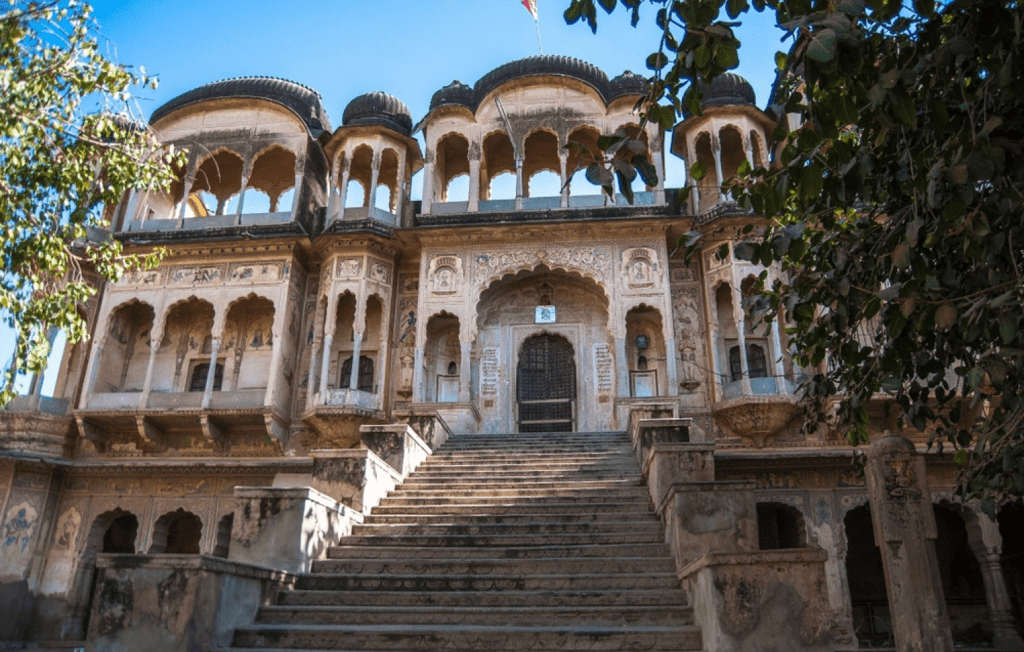 Nawalgrah is a small city well known as the name of 'the land of Havelis.' This place has two magnificent Havelis-Podar Haveli and Morarka Haveli, now converted into museums. Tourists, the most attractive places in Nawalgarh are- Bhagton ki Choti Haveli and Khedwal Bhavan. 
Sethani Ka Johara
The word Johara means 'reservoir'. The lake water allure several birds, animals, and Nilgais who carry the water from one monsoon to the next.
Sikar 
Sikar has plenty of impressive Havelis and temples, such as Jeen Mata temple, kedia haveli, Bansi Dhar Rathi Haveli, sanguinaria haveli, Radha Murli Manohar Temple, and many more. There is also a clock tower, which adds a majestic view to the place.
Ratnagarh Fort 
This fort has a prominent gateway, clock tower, and a vaunt of many shrines in the 18th century. 
Khetri Mahal 
This Mahal is a sterling collection of the territory's fine arts and architectural design. There is no door or windows in the Mahal; therefore, the Mahal is known as the 'Wind Place Of Jhunjhunu.' The freshet wind continuously came into the Mahal and made it stands amid the rest. 
Fatehpur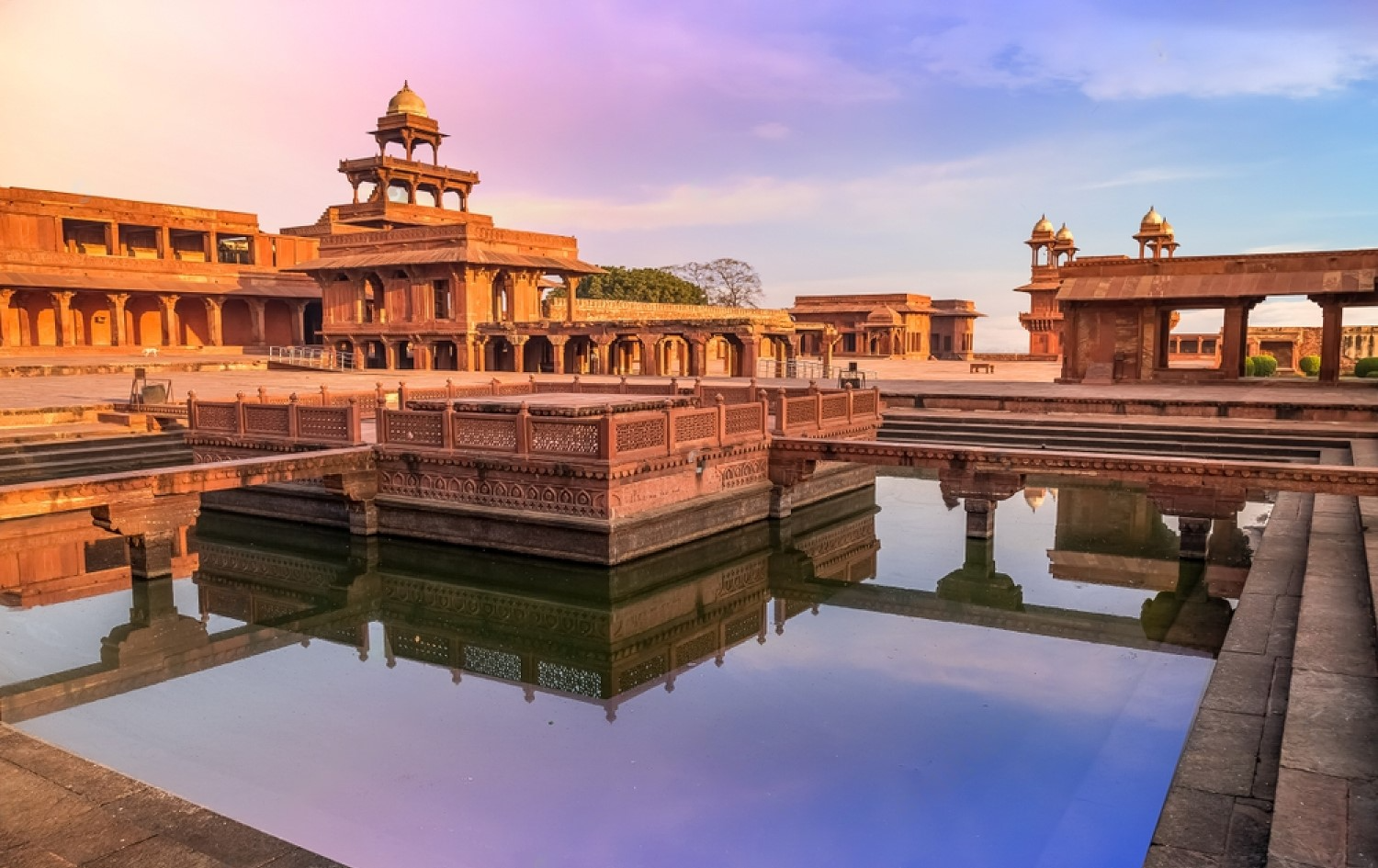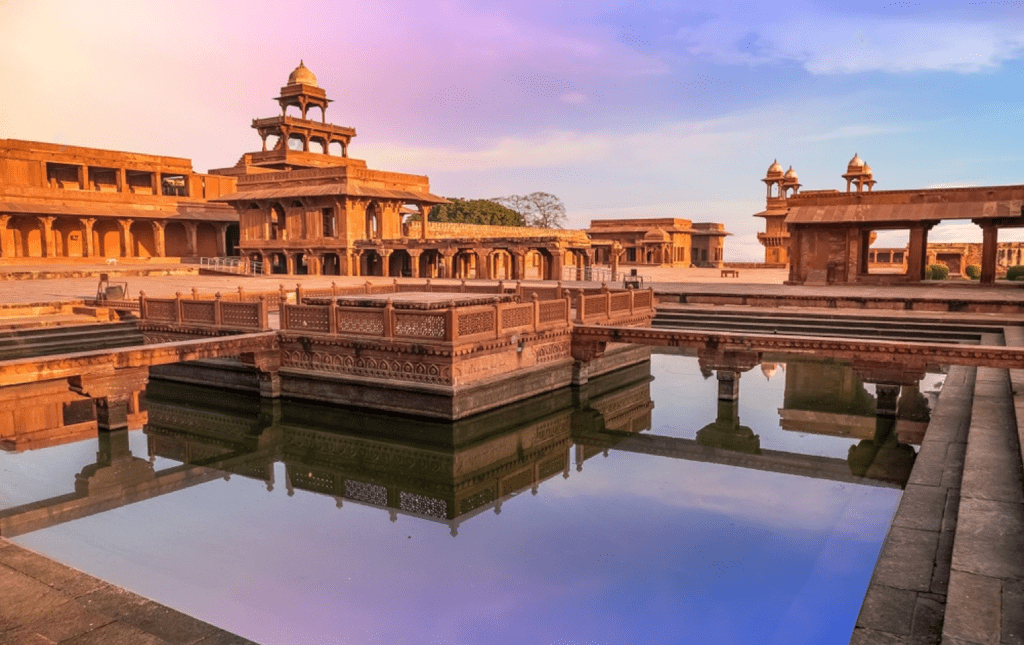 Fatehpur is the traditional capital of Shekhawati and has many houses in it. Like Fatehchandka Haveli, Nadine Le Prince, and Singhania Haveli. The conspicuous floater will enchant you to the heartstrings. 
Tal Chhapar Sanctuary 
This sanctuary is the home of an assortment of birds and black ducks.
Ajit Sagar Lake 
This lake is one of the popular places. It is advisable for tourists who visit this place to remember to lounge in the elegance of sunrises and sunset from the nearby Moda Pahar. 
Mandawa
The nature of the village and the Havelis architecture is stunning. Here, you feel the village life. The area of Shekhawati is the small town where Mandwa Castle offers scenic views from its terrace. The place of Shekhawati area transformed their Havelis and forts into luxury hotels. 
Famous Festivals of this Place
The Teej festival marks the materialization of the monsoon. Women celebrate this festival by fully dressed in traditional costumes, singing folk songs, and oscillating on the well-decorated hulas.
Chang Dance is performed on the occasion of Maha Shivratri to Holi.
Gangaur is a famous festival. On this day, married women go through the streets singing folk songs. And adulate Mata Parvati, wife of Lord Shiva, by conveying the goddess's wooden fave. The women celebrate it for well health and wealth of their husbands.
Holi is a festival of fascinating colours. This Holi Festival is famous all over Rajasthan.
The Shekhawati Festival in February is celebrated to encourage tourists to visit the Shekhawati territory. This place's culture is amazing, and they hosted a culture program that belongs around the region. They showcased the festival area's heritage and culture where there are various events, folk dances that are famous in this place, countryside games, fireworks, and haveli competitions.
From a tourist's view
If we talk about this place's famous food, this place provides delicious Rajasthani dishes that enchant your inner soul.
Tourists can visit this place from October to March as the weather is amusing. It is beautiful Havelis, so there are many options like budget hotels, resorts, mid-range hotels or heritage properties. If tourists want to feel the village's natural beauty, they can also choose the mud huts.