Poovar the tour of haven
Have you ever visited Poovar Island which resembles heaven? Do you want to stay your night in a place where you have water all around you? Well, in this world, many places are like heaven and provide exotic enjoyment. The world is made full of extraordinary things which are beyond our imagination. In those heavens, India also has many places which are amazing enough to make your memories great, like Ladakh, in northern India, and if we talk about the south, then Poovar Island is a kind of heaven of the world.
'Poover' is a kind of Island which is an amazing destination for your holidays. Like other places, the Poovar also has many different types of specific things, amazing to see. The Poovar is a small town that is 25 km away from Trivanttpuram city. The amazing golden sand of the beach and the beautiful blue-coloured water of hind Mahanagar. The Poovar village is also known as a fishing village. Poovar Island is very peaceful, and it lies between the Arabian Sea and the Neyyar River. Here you can go for many kinds of activities which people used to love. Let's learn more about this Island. Stay with us.
Why should you go with Poovar Island?
Poovar is a place where you can go for many kinds of activities like swimming. Poovar is the place where you can see the first rain of the monsoon in India. Poovar Islan is the place where you taste Sri Lankan food, which many people want to eat. Near the Poovar, you can see some amazing places like the mangrove forest, which is amazing. If anyone wants to spend some time with nature, they will like this place. This place is very pleasant, so if you want some inner peace and want to go somewhere to find real inner peace and happiness, then this place is one for you. That is why it is called the heaven of earth.
What are the things you can do at Pover Island?
Poovar beach: – Poovar beach is a beautiful beach where you can find an amazing ambience for spending your days on golden sand on the edge of the Arabian Sea. You can find many coconut trees which provide you with the best feel of nature. You can do many kinds of things that a visitor wants to do on the beach, like motorboat rides, swimming, and many water sports that are enough to make your memories beautiful.
Thirparappu Fall: – It is an amazing waterfall 55 km away from the Kanyakumari. This waterfall has a height of 50 feet which is amazing to see, and it is an amazing place for photographs. You can see green fauna, which makes it a lovely place. This fall is between the trips from Kanyakumari to Trivantpuram. The traveller can easily reach via roadways.
Sunset point: – The sunset point is a very amazing place that gives you the rich experience of seeing the sunset view, and visitors can feel the amazing radish colour of the sun.
Vizhinjam: – It is especially known for its fishing activity. It is 17km away from the city centre of Trivantpuram. Not only the fishing experience but the rocks of Vizhinjam are a very famous and amazing place for photography and sunrise view, which provides you with positive vibes during the rising sun. The boats, which are made with natural wood, and the paintings on the boat offer you an amazing sight to see.
Poovar Market: It is the best place where visitors can shop for South Indian special and local monuments and many local things rare in architecture, like footwear, carpets, and many more things. You can go for local food that makes your trip much more beautiful, and you can eat tasty world-class seafood.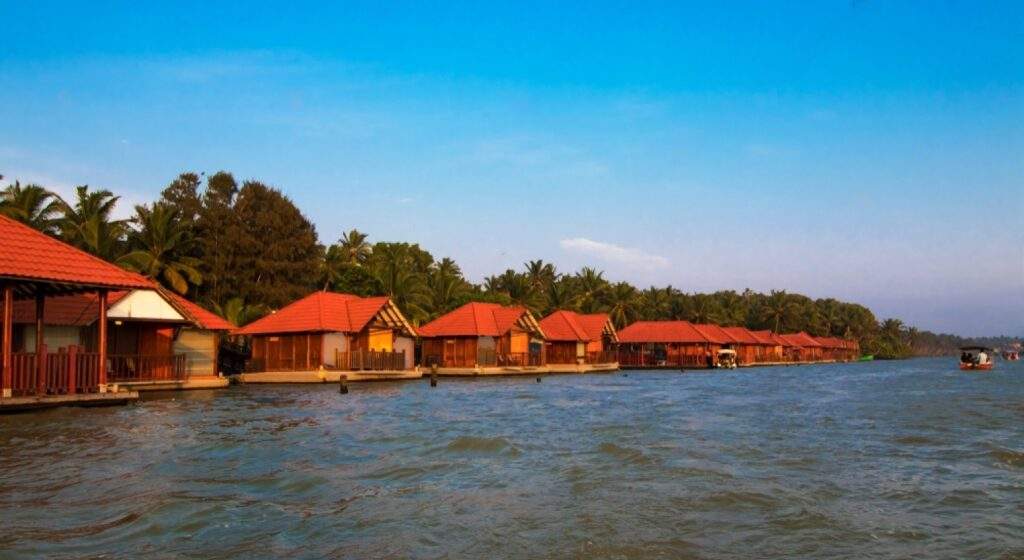 What is the best time to visit Poovar Island?
The visitors suggested visiting Poovar Island during the winter season from November to march. It is the best time to visit south Indian places, and during this season, you will feel the chilling air blow, and the temperature is also moderate, lying between 18 to 33 degrees Celcius. Monsoon season is good visitors can see the green flora, which provides you with an amazing view of nature. But as per the expert, the visitor should avoid visiting here in the summer season because you can feel unwanted humidity which will not lead you to make your holidays good.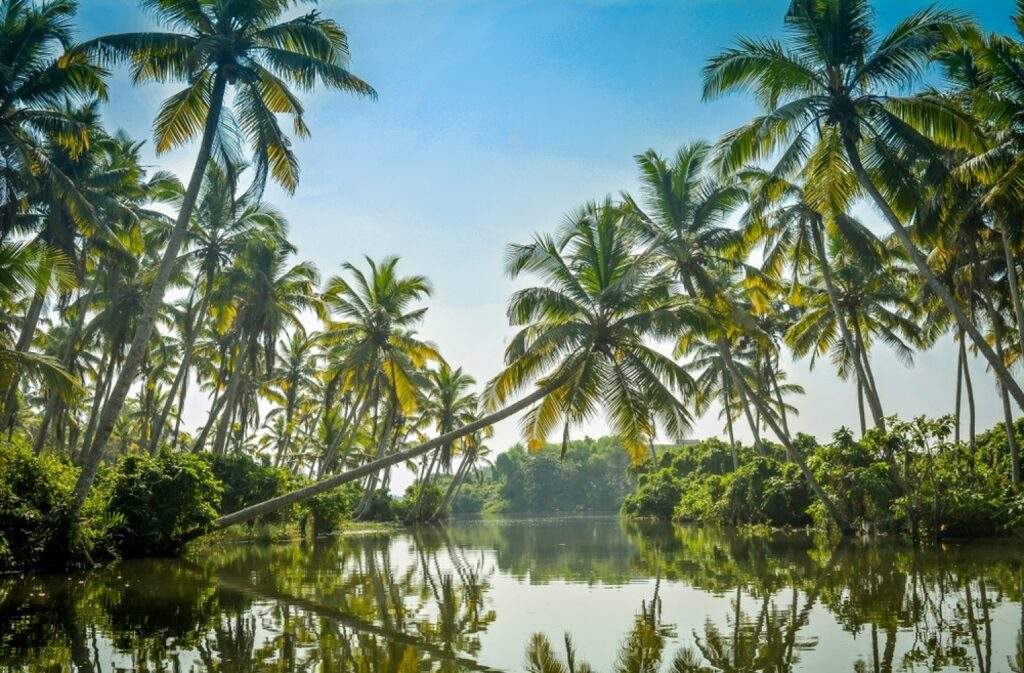 How to reach Poovar Island?
It is a well-connected place with many major cities like Triventpuram. You can come here by airways, railway, or road transport also. The Triventpuram international airport is about 38 km away from Poovar. The road is well connected with India and Triventpuram, and the Triventpuram railway station is almost 18 km away from Poovar Island.