Best street food of Assam
street food in assam, Have you ever visited Assam? If you do not visit Assam then you do not know about the delicious street food in Assam. Assam is a very beautiful place in India. It is the largest tea production city in India. Assam is a greenery area. This is located in the northern part of India. So today we talk about the street food of Assam the street food are not much popular but is eaten it taste delicious so now let us know about Assam street food. Assamese street food includes flavorful and spicy food items. It provides a wide variety of vegetarian and non-vegetarian options. Assamese cooking is influenced by Indian, Tibetan, and Myanmar food Assamese food is a mixture of all of this. Because it is very near to Bhutan that is why many things you will find similar in Assam and Bhutan. So let us see a mixed combination of two different countries in a single state.
street food in assam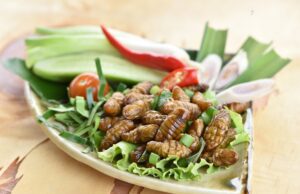 Silkworm fry: – silkworm fry is a very commonly found snack in Assam. It is a non-veg dish that people love to eat. We can define with its name it is made from the silkworm. In the other state of India, silkworm dish is unknown. Silkworm fry has a heavy mix of spices and a flavorful dish. It attracts many people to eat this food. So if you are a non-veg lover then you must have this while having a trip to Assam.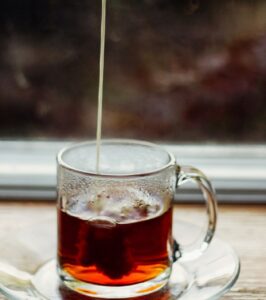 Assamese tea: – Assam is popular all over the world for its teas. Tea is an integral and inseparable part of Assamese cuisine which you cannot replace with anything else. Assam tea is having a unique kind of plant which produces black tea preparation that is grown only in Assam. But now it is available in all our country we use to drink and you can taste it a fresh tea whenever you visit Assam and you must add it to our menu.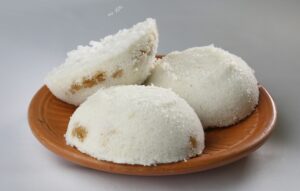 Pitha:- Pitha is one of the most popular dishes found in Assam. It is made from rice flour. We can make in a sweet as well as savory preparation. The batter of rice is used and it is filled with many things like cabbage, radish, jaggery, coconut, etc. in Assam traditional pitha batter is streamed in a bamboo shoot which provides an amazing and different experience and it is served in breakfast with tea street food in Assam.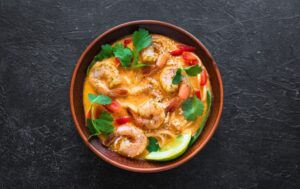 Laksa: Laksa is a form of noodle soup that is especially found in Assam. It is originating from Malaysia. But Laksa is an Assamese version. It is a noodle made of vermicelli and gravy of coconut milk, fish paste, vegetable, and other spices. They are much other variety of Laksa which are available in different and different flavors and gravies. It is not commonly found in street food points but Noodle soups are now popular in restaurants. So whenever you visit Assam you must try this as per your preferences.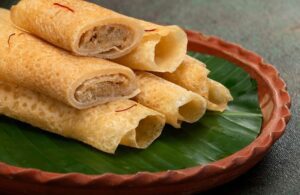 Patishapta: – It is a common dish that is usually found in areas like Assam, Bengal, and Bangladesh. It is a type of sweet dish which is made of milk, flour, and sugar. Patishapta is containing two major elements; they are crepe and stuffing. The crape is a kind of thing that is made up of sugar and flour. And the stuffing is made of rice, milk, sugar, jaggery, coconut, and many more things. It is served like a roll where the sweet stuffing is filled in the idle of a crape. Patishapta is a perfect thing which you must eat during your journey to street food in Assam.

Apart from these unique dishes, many other common dishes are found in the Assamese street food menu such as lusi, which is similar to the north Indian Puri, fuska, which is similar to the Pani Puri, or Gol Gappa. Jhalmuri is made of puffed rice and thukpa another form of made of soup noodles, is also very famous in Assam. So if you are a lover of food then you must have these things.