Rivers in Uttarakhand
Rivers in Uttarakhand, Uttarakhand is one of the most beautiful places in India which is located in the northern part of India. This is very famous for its natural beauty and various temples like Kedarnath And that is why many people love to visit this place every year. This place has many kinds of things which make it so essential for the people and India as well The rivers of Uttarakhand which are very important and multi-useful for many states of India. So on this topic, we are going to cover some amazing rivers which flow through this beautiful state. So to get full information please stay with it till the end of this topic I hope you like the content.
Top 7 Rivers in Uttarakhand
There are many major rivers  Uttarakhand which are very famous and multi-useful as well like what is sports, water come in use for irrigation and menus are things so let us check those all the rivers one by one.
Alaknanda river: – this is one of the very famous and also a head a stream of holy river Ganga. The Alaknanda river Is come out from the Sato Panth glacier and Bhagirathi kharak glacier. This beautiful river is 190 km long and has a basin of about 10,882 km Square. It is the main river of Uttarakhand whenever you visit Uttarakhand you must visit this amazing river.
Bhagirathi river: –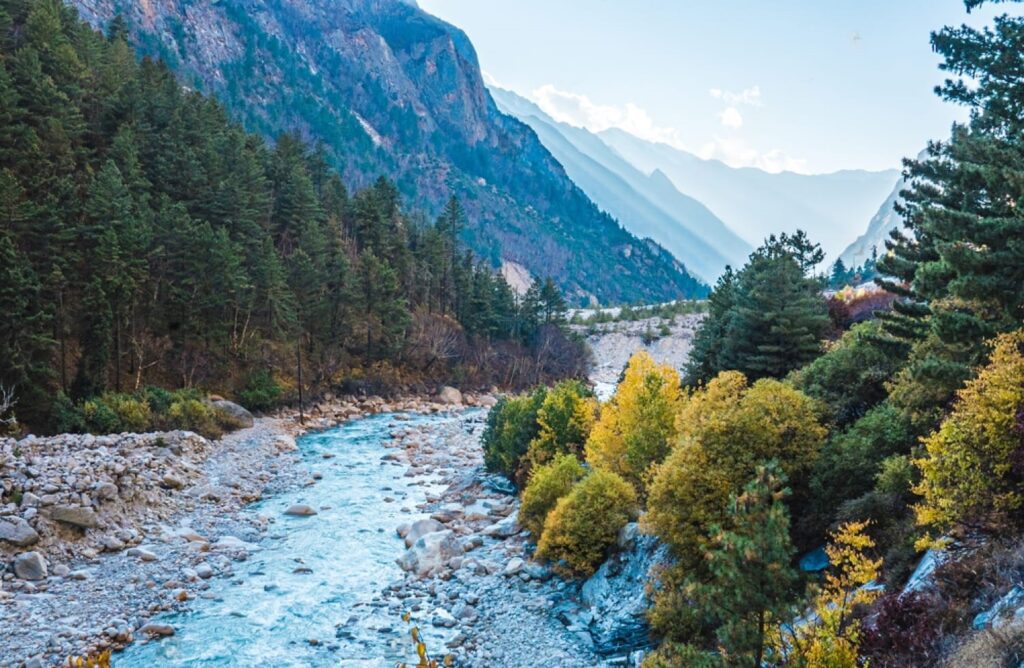 this is also one of the very important rivers which flow in the Uttarakhand state. This is one of the important headstreams of the holy river Ganga. The Bhagirathi river is a Himalayan river which is having a length of 205 km and basin is about 7000 km². It is one of the clean and beautiful rivers so whenever you visit Uttarakhand you may spend your quality time on the bank of this beautiful river.

Bhilangna river: –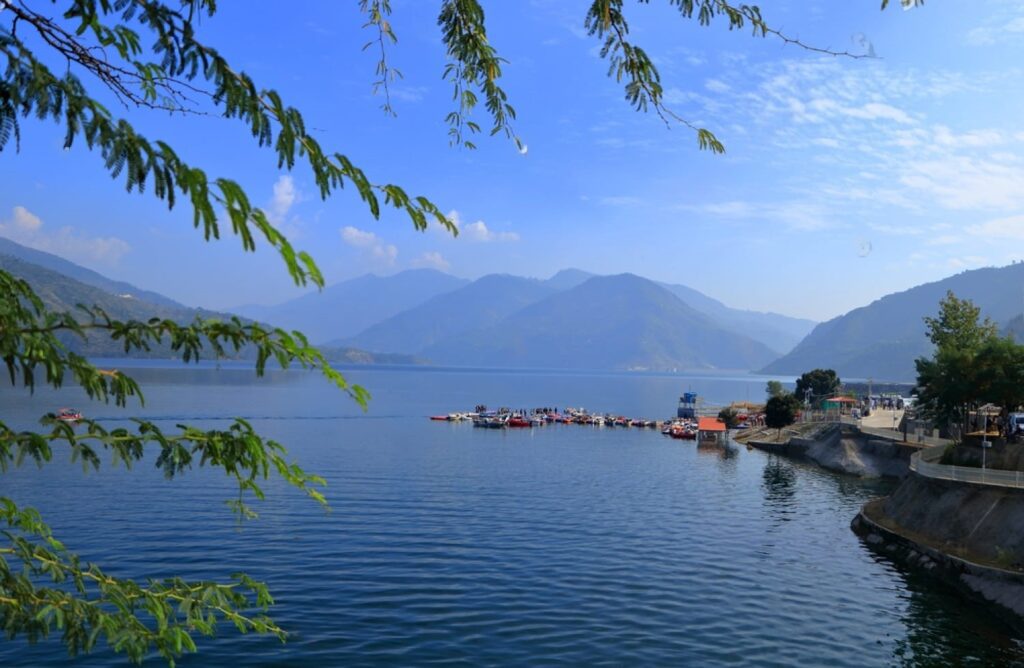 Hey Siri where is the major tributary of Bhagirathi River which is also a source stream of Ganga river. This beautiful river is having a length of 80 km which comes out from the khatling glacier. That is one of the most beautiful rivers where you can spend your quality time whenever you visit Uttrakhand.

Dhauliganga river: –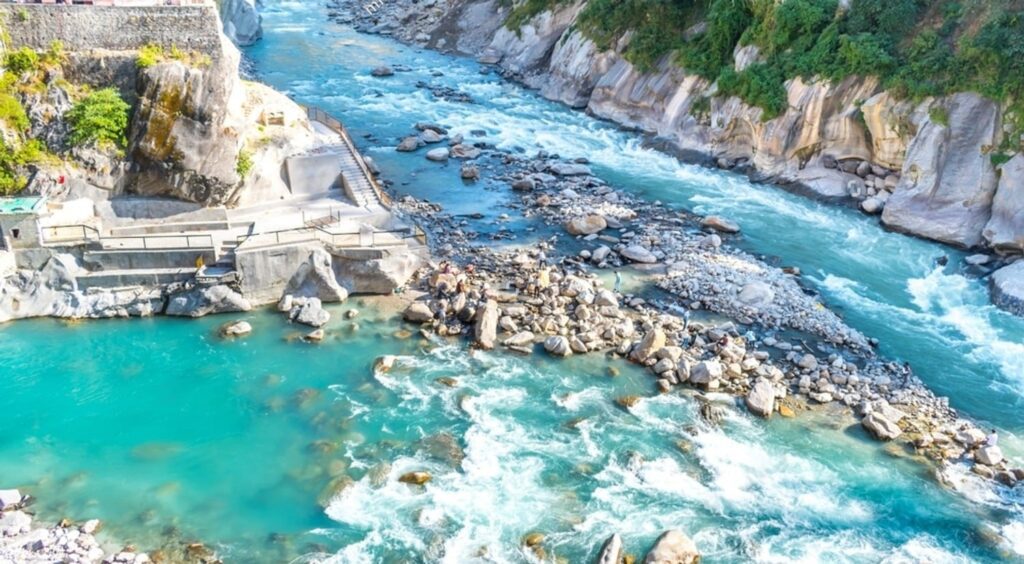 this beautiful river is also on major stream source of the holy river Ganga from all these six stream sources. Emerges from Himani and ends at Vishnu Prayag. When it meets with Bollywood then it is also known as Sharda river at tawaghat In the Pithoragarh district of Uttarakhand.

Ganga river: –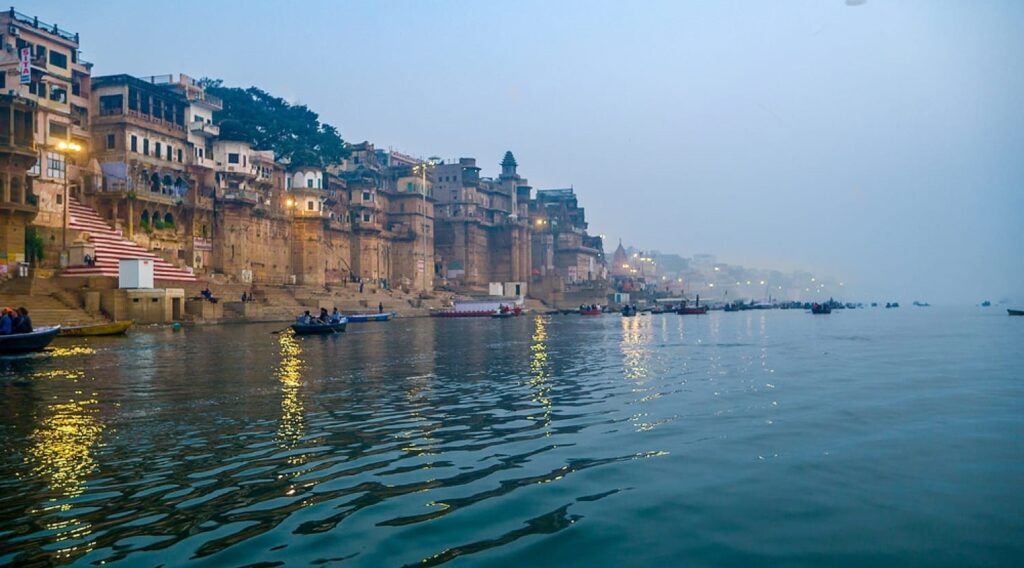 it is one of the biggest and the holiest river of India which emerge from Devprayag. The Gangotri glacier and Sato Panth glacier Are the main sources of this river. So whenever the glacier water mail from the snowclad peaks of Nanda Devi hills then it becomes the holy Ganga river. As per the Indian culture, It is assumed that when you take a dip in this river you can clean your Although bad experiences which you had made in your life and that is why many people come here to take a dip in the water. So whenever you visit Uttarakhand you must take a dip in this river.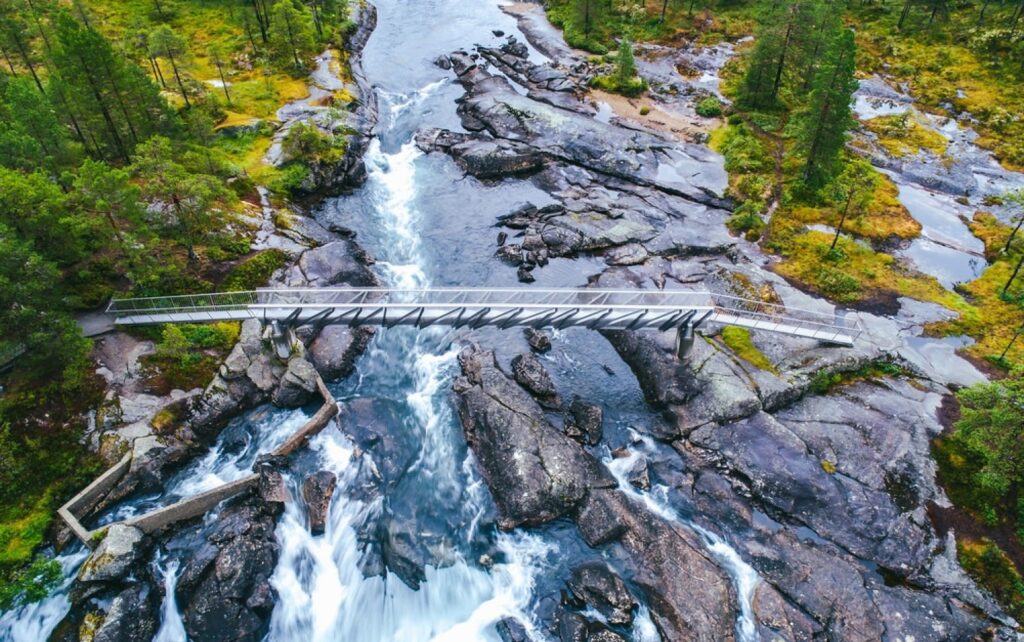 this river is also a Himalayan river that flows through Uttarakhand. The main source of this river is Pahar Pani and the endpoint of this river is kichchha. This river is almost about 103 km long which emerges from the sattal lake of Uttarakhand. This beautiful river flows through kathgodam, Haldwani, and shahi. And in the end, it merged with the Ram Ganga river which is a tributary of Ganga. Sophie wants to feel something new and peaceful then The bank of this river is very peaceful So you must visit it whenever you visit Uttrakhand. 

Gori Ganga river: –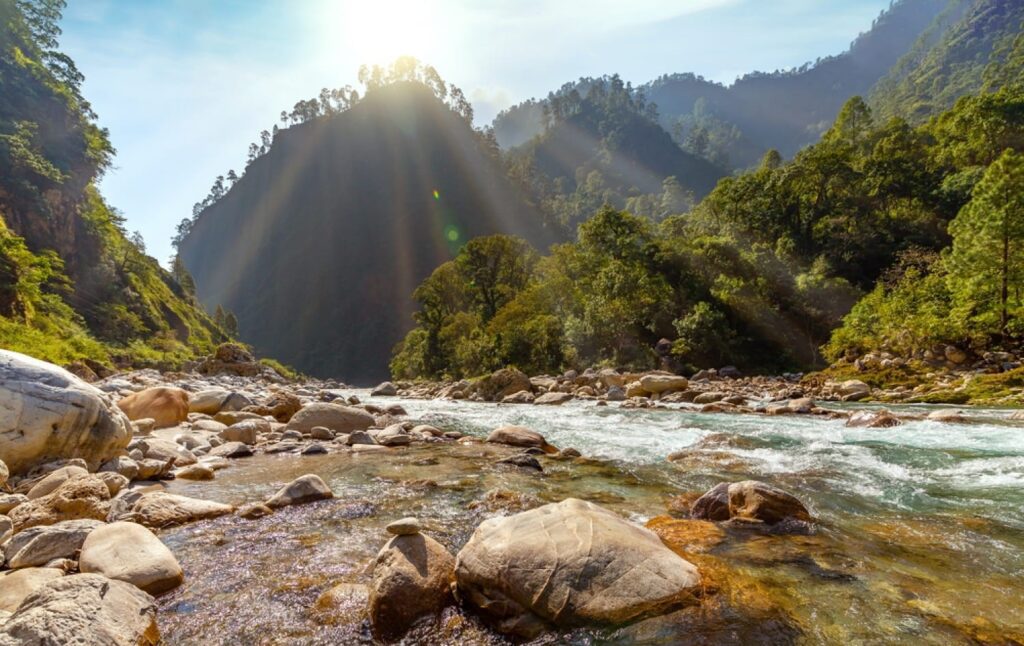 this river is referred to Gauri Ganga and Gori Gad at Munsiyari Tehsil of Pithoragarh district in Uttarakhand. The Milam glacier is the major source of the Gori Ganga river. This amazing river start from Nanda Devi Hills and the endpoint is Jauljibi Because here it joins with the Kali river. Peaceful nature lover what is the water lover then it is a perfect river for you and so whenever you visit Uttrakhand you must visit this beautiful river.