TOP STREET FOOD OF UTTAR PRADESH
Uttar Pradesh food, Do you love to eat different and different foods? Are you hungry to taste some amazing exotic spicy taste of north Indian food? If yes, then stay with us because today we are going on a tour of North Indian cuisine. In north India there are many states are available which are amazing and people love to have their food. In those states, Uttar Pradesh is one of them which are known as the land of God.
Here many gods and goddesses spend their life and that is why today it is one of the very famous places among Indians as well as people of the world. And it is one of the most gathering places where people gather in the larger amount which may be in the crores when Maha Kumbh fair is taking place. And that is why people visit here mostly here. So whenever you visit Uttar Pradesh then you must want to have something unique food which you remember all life.
So let us check some amazing street food of Uttar Pradesh food in the following dots.
Kebab: – One of the three famous English case of Lucknow as well as in the state of Uttar Pradesh. This is a non-veg dish that is crispy from the outside and sweeter from the inside. And it is cooked with Open plan which makes it so crispy and tasty and if you are the where is lower than you can also find many varieties of where is Kabab so whenever you visit Uttar Pradesh you must have Kabab.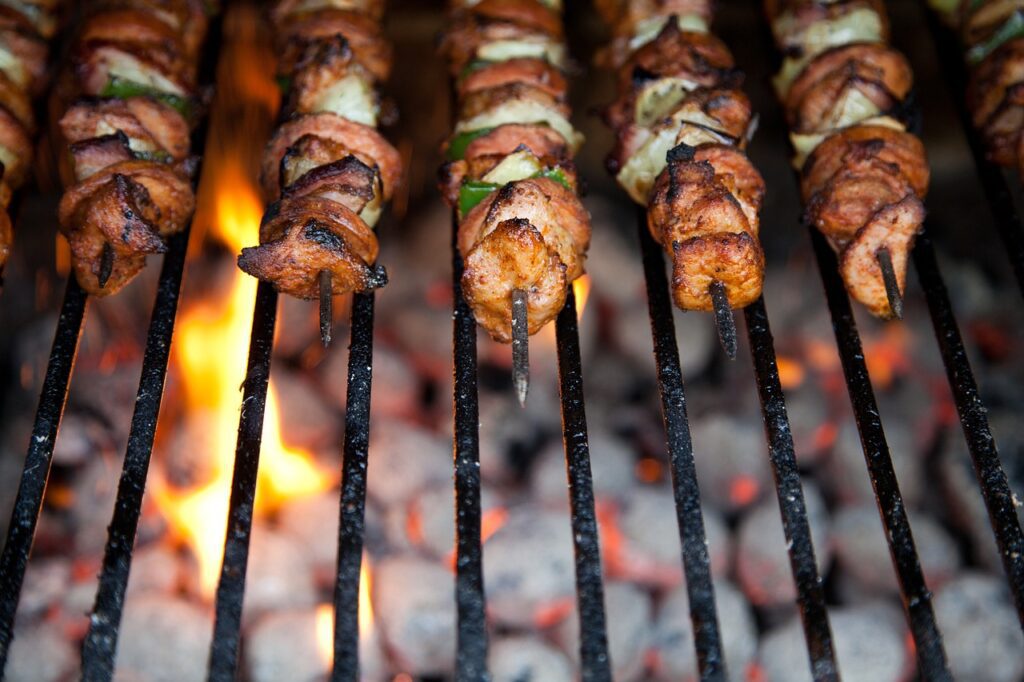 Biryani: – It is one of the best and delicious foods which is very popular in Uttar Pradesh. The amazing flavor of biryani is made by the mixture of cooked rice And meat with vegetables which can provide you an amazing taste of biryani. And as per your requirement, you can make it spicy or less spicy so you can perfectly enjoy your meal.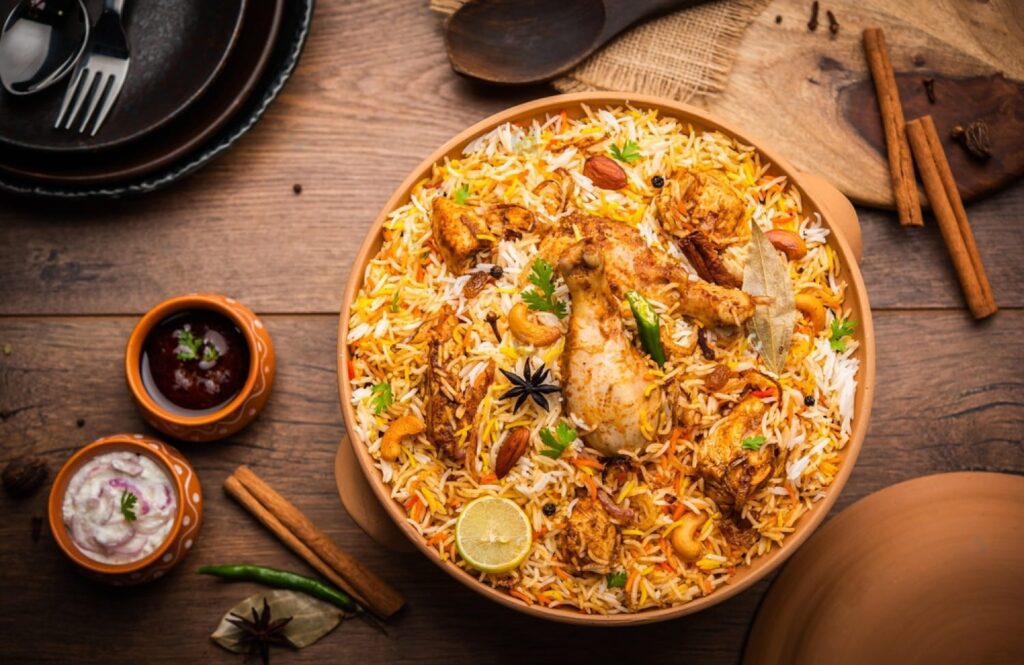 Chole bhature: – Chole bhature is also a very famous dish in Lucknow as well as in Uttar Pradesh which you will get in every restaurant of Uttar Pradesh. It is made with fine flour after making the door of it this made like a Roti and fried in the oil to cook it properly. The Chola is made of chickpeas. The chickpeas are soaked in the water for a night or it is boiled in the water to make them eatable. And many spices like red chili, green chili, salt, turmeric, and many other spices are added to make it so delicious. So whenever you visit Uttar Pradesh you must have it.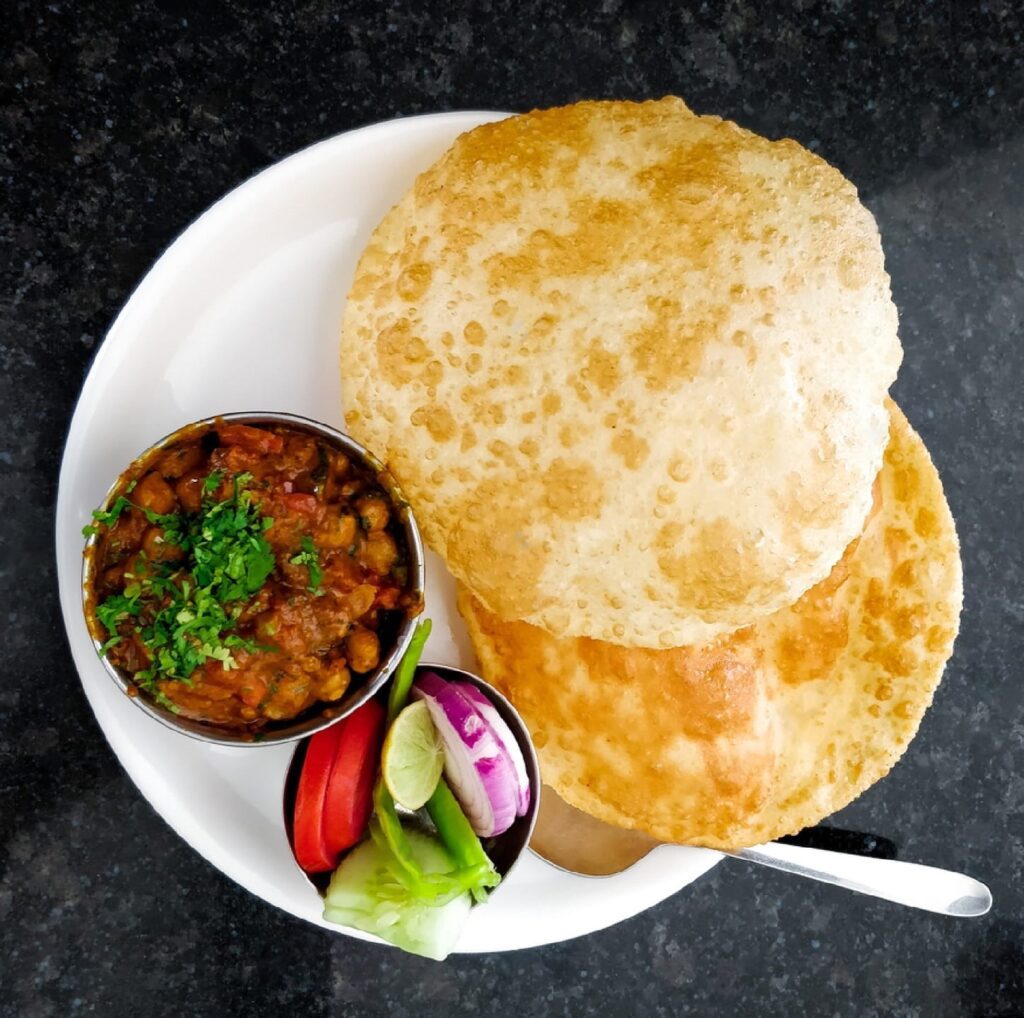 Basket chaat: – it is one of the spicy and crispy charts which is made by the Wenders of streaks. In this dish there are many things are contain like crispy Tokri in which contains maize Chalu, many kinds of chutneys like Dahi, tomato sauce, Green Chutney, and many others and to make it delicious namkeen are added. So whenever you visit Uttar Pradesh you must have this delicious basket chart.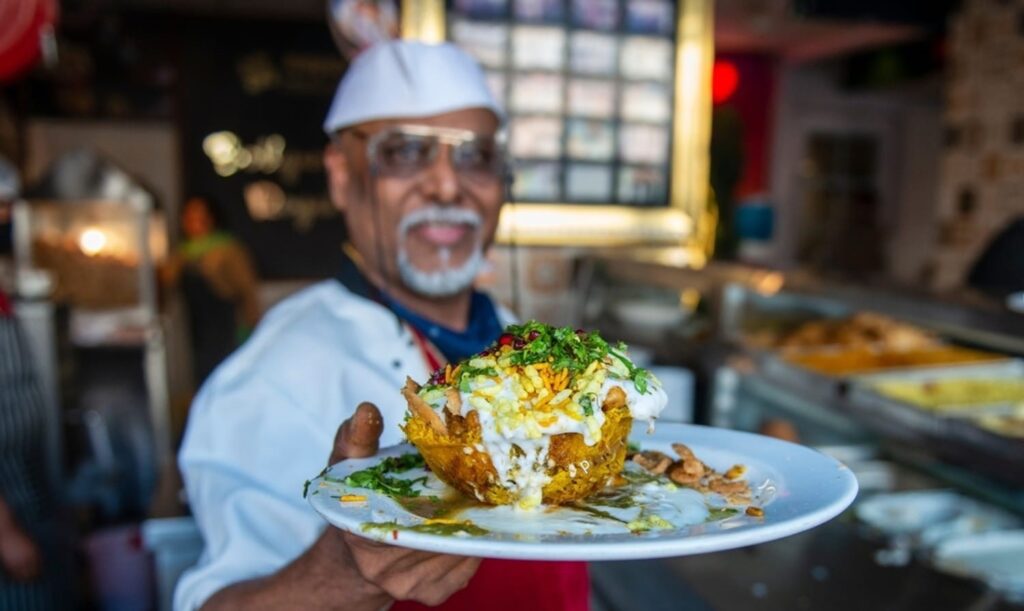 Veg kebab paratha: – This is one of the best breakfasts as well as you can eat in the time of evening. It is made with the served kebab with delicious parathas. So the mixture of kebab and roti makes it so delicious. So whenever you eat rumali roti with kebab and many other salads like onion tomatoes and many other things it gives you a unique taste which you will never forget so whenever you visit Uttar Pradesh you must have this dish.

Malai Makhan: – it is a very famous dish which is made from milk products. It is Told by the local people of Uttar Pradesh that Malai Makhan is very famous and it is the favorite food for Lord Krishna And that is why delete it is getting very popular between the people of Uttar Pradesh. It is made from the milk product in which the milk is blended to take out the cream of that which is called Malai and Makhan. So if you are milk products lovers and sweet product lovers you can't miss it.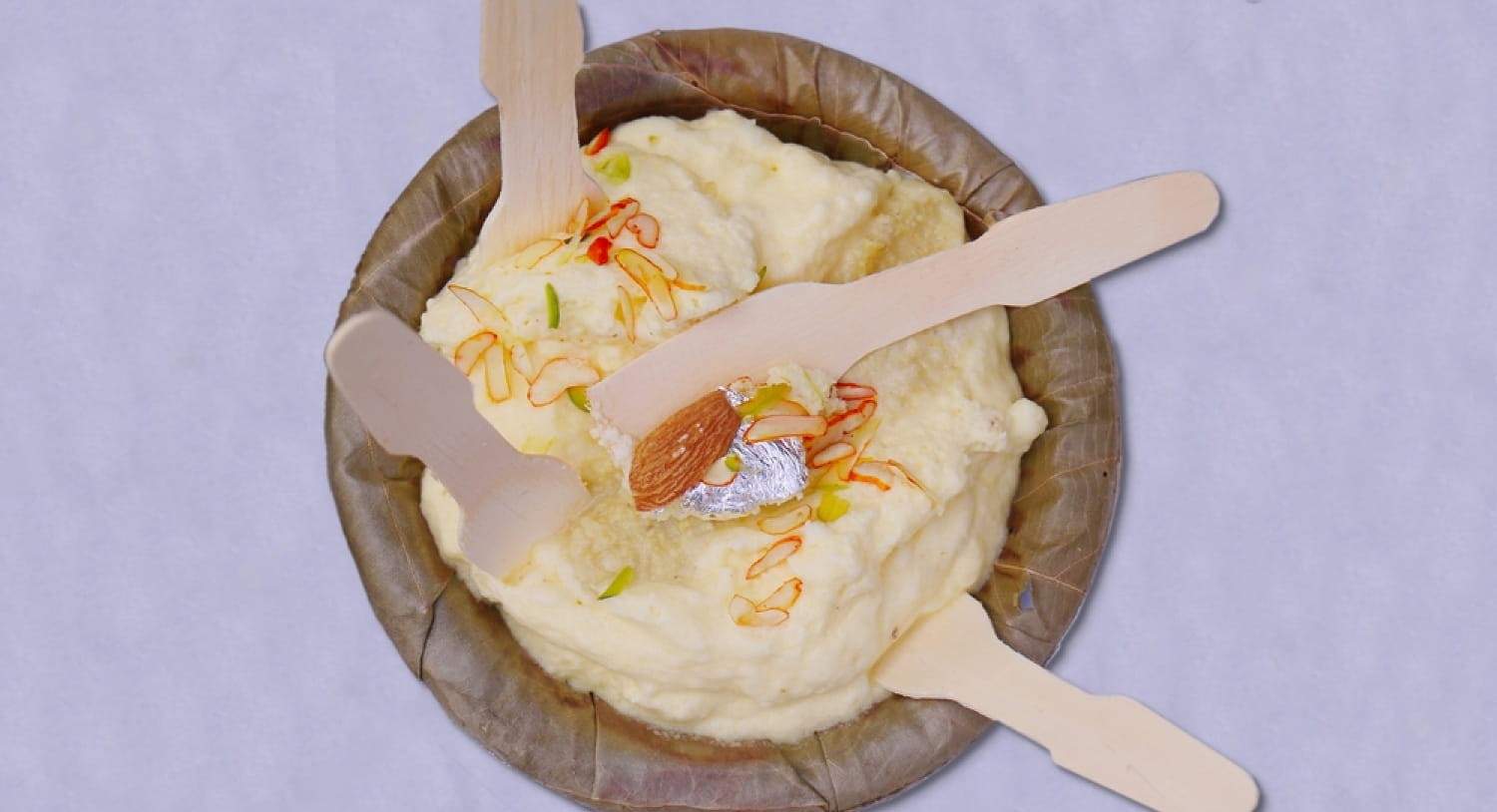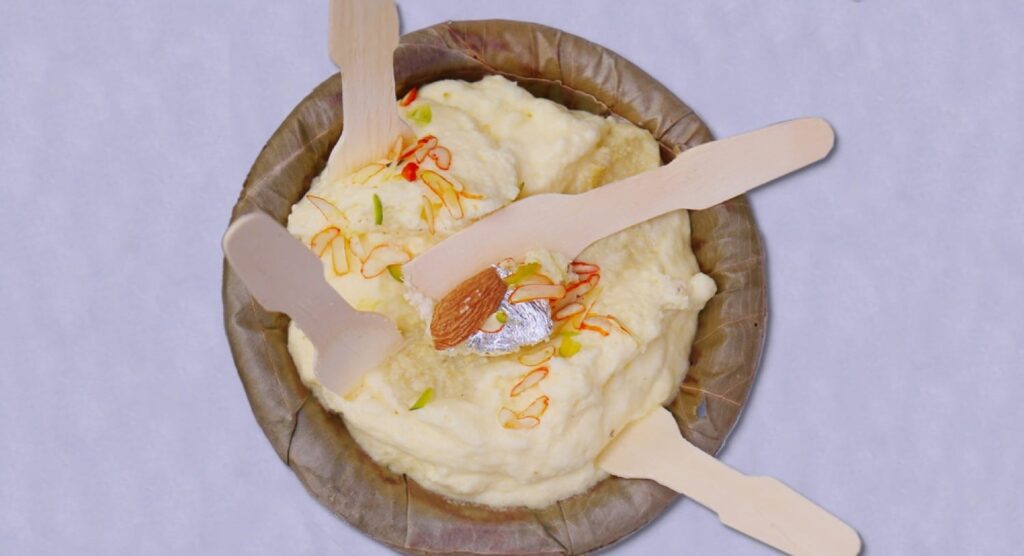 Poori kachori: – Puri kachori is also a very delicious dish and a signature dish of Uttar Pradesh. It is an affordable dish that fills your carve. Puri Kachori is used to sound with Dahi as well as many other chutneys which make it more delicious. So you must have it and Hazratganj is the best place to try it.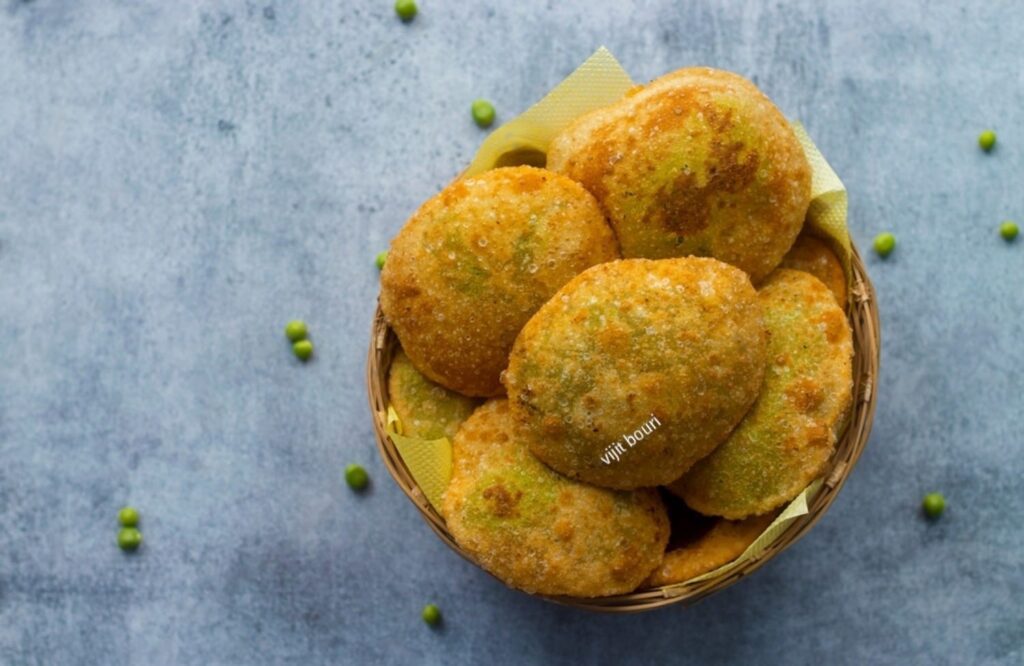 Chicken shawarma: – It is the best this which is heated during the day time The chicken is boiled and it is served with the monies to give an amazing and different taste and to make it tastier the pomegranate seeds and boiled potato are closed in this so whenever you visit Uttar Pradesh you make try this dish because it is on different days from other states of non-veg dishes.