TOP STREET FOOD OF MAHARASHTRA
Maharashtra is one of the beautiful states which is situated in the southwestern part of India on the bank of the Arabian Sea. The city is of Maharashtra is very famous everyone around the world wants to visit a city of glamour like Mumbai Pune and many others. Due to its glamour, lots of people are live in Maharashtra which used to work over there and many other things are there which make it so different from other states of India like the food of Maharashtra which is amazing and people love to eat it. Let us check that whenever you..
visit Maharashtra which kind of Street Food of Maharashtra you going to eat and will never taste of them
Vada pav: – It is one of the tasty snacks which you will found in the states of Maharashtra. It is so delicious that no one could stop himself from eating and that is Why it is one of the most consuming foods of Maharashtra. This famous dish is also famous as an Indian burger because it looks like a burger in which top buns are filled with fried Aloo Tikki which makes it so delicious so everyone eats it. So whenever you visit Maharashtra you must have this dish.
Paav bhaji: – Paav bhaji is one of the delicious dishes which is used to serve in the dinner. The pieces of fluffy bread are grilled on the hot pan Make it yummy. It is specially served with the Bhaji which is made with mashed mixed vegetables as well as the red chilly paste is served with it. As well as some selects are also added to enhance its taste.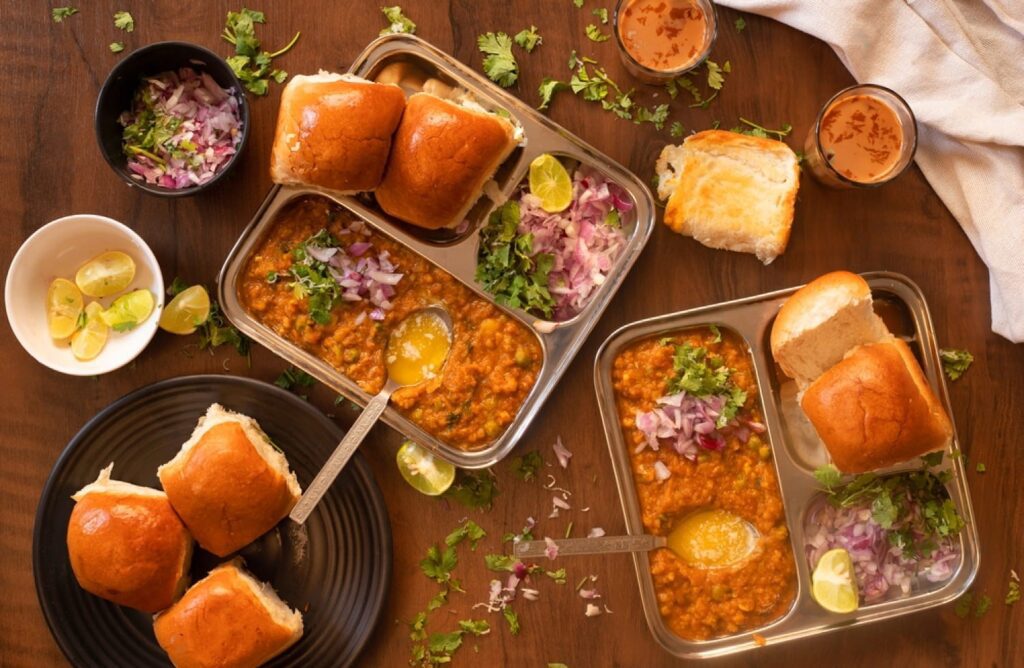 Pani Puri: – It is one of the tastiest snacks which is you will find in every street of Maharashtra. There are many other charts that are also made by these like bhel puri, Sev puri, chaat papri, and many others. The tangy water is filled in the round-shaped crispy puris as well as some mashed potato masala is also added to enhance the taste.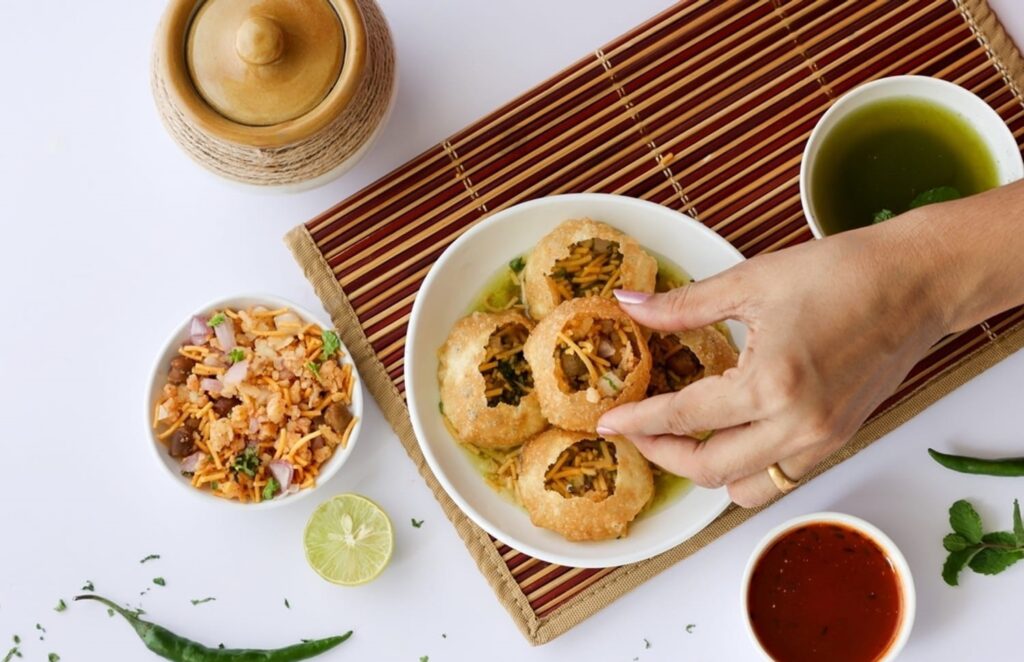 Bombil fry: – It is one of the famous street foods of Maharashtra for the lover of non-Veg. It is seafood which is deep-fried with a mixture of besan and some spices. It is served with salad and Chutney to make it more delicious.
Dabeli: – It is one of the best food which you will find in the streets of Maharastra. This is one of the best food which is made from fluffy bread bun and looks like dabeli. In this food there are many things are filled like the seed of pomegranate and namkeen as well as many other things which make it so delicious. So whenever you visit Maharastra you must have this delicious food.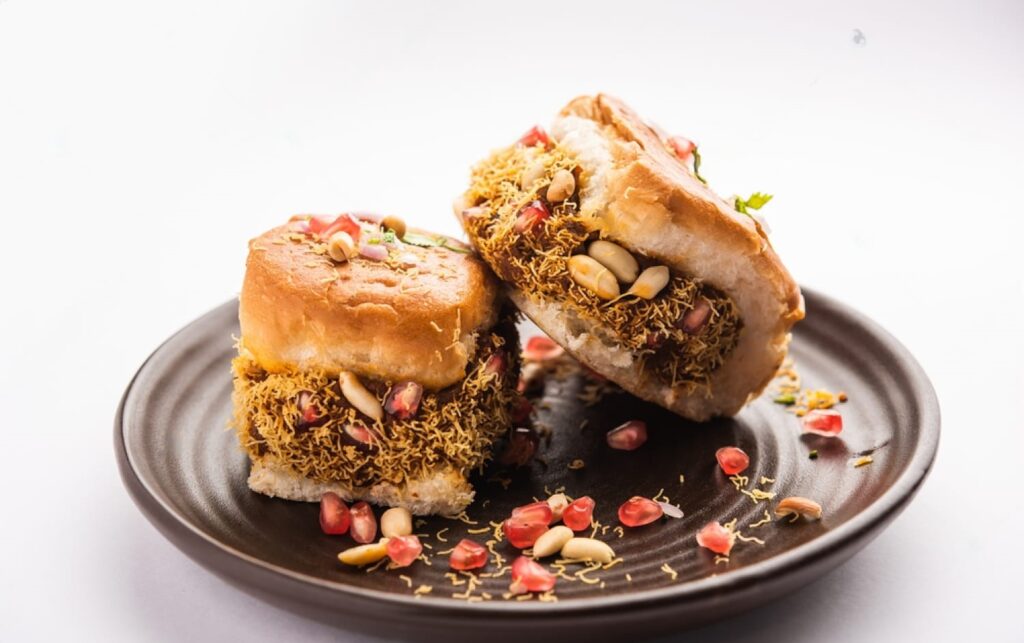 Kanda poha: – It is a very famous breakfast which is also a healthy breakfast it is made with poha which are soaked in the water then it is fried with the oil. And to eat some Taste the lemon water and many spices are added to make it tangy and delicious.
Ragda pattice: – this dish is also known as Aloo Tikki as well as Tikki Chaat in other parts of India. It is one of the very famous crispy gravy which is served with boiled Aloo. To make it delicious there are many things that are added like spices, chic pieces, onions tomatoes, red chili, green chili, and many other things. It is especially famous in the Kolhapur district from where this dish was oriented.
Misal pav: – It is one of the delicious food which is related to Kolhapur city. It is one of the popular and traditional dishes which is out with the Farsaan and spicy gravy to make it so delicious so whenever you visit Maharashtra you must have Misal pav.
Saabudana vada: – Saabudana Vadas one of the famous dishes of Maharashtra. It is made with sabudana which is soft in the water for 2 to 3 hours when it becomes like jelly oil and spices to make it so delicious.
Mirchi vada: – It is one of the delicious food which is crispy and delicious food which is made by besan as well as red chili then it is fried in oil to cook it properly and that is why most of the people love to eat this delicious street food. This is one of the best food which you will find in the streets of Maharashtra and it is served with chutney and curd to enhance its flavor.