DELICIOUS STREET FOOD OF KARNATAKA
Street Food of Karnataka, In India, there are many states which have different values and specifications in the terms of beauty, culture, food, tradition, language, business, and many other things which make them different from others. Like Karnataka, it is one of the beautiful states and biggest hub for business in India. Apart from the business hub Karnataka it is also famous for its delicious food which is famous all over the world and all originated from Karnataka so today we are going to look few amazing street foods of Karnataka which you are going to love whenever you visit Karnataka you must have them.
Must Read:– Delicious Street Food of Kerala: 10 Must-Try Dishes You'll Love
Street Food of Karnataka
Mysore Masala Dosa: –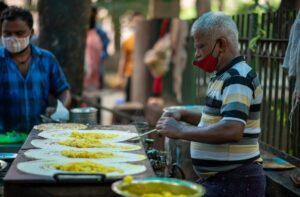 It is one of the best masala Dosa which is originated from Mysore city a hub of green fields. Masala Dosa is made with a batter of rice and accomplished by sambar and coconut Chutney. There are many varieties of masala Dosa are available like benne masala, Mysore masala, as well as plain masala Dosa which is served with chutneys. The special texture of the Dosa is very thin as well as crispy which makes it more delicious to eat. It is the best food which is healthy also I would definitely recommend it to eat.
Mangalore buns: –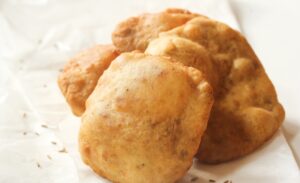 it is one of the very famous foods which is originated from the Udupi town in the district of Mangaluru. It is a kind of tasty snack which you will find in the streets of Mangalore. It is made with wheat flour as well as Maida. After frying them in the coconut oil it gives more flavors like softer, sweeter, fluffy in the taste. The bananas are also added and stuffed in it to make it more delicious. It is sold with the coconut Chutney as well as the Sambar both so it is the signature dish and the recommendation is to go with it because you are definitely going to love it.
Dal obbattu: –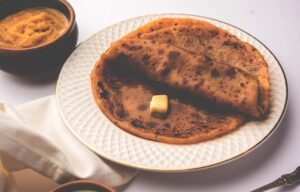 this dish is also known as Puran Poli in Marathi, boli in Tamil Nadu, and Obbattu in Karnataka. It is a sweet dish which is prepared by stuffing Dal of Toor as well as jaggery in a thin layer of Meda when it is baked.  It is very popular during the season of Diwali and Ugadi. That coconut and jaggery are also stuff in the obbattu with ghee are sprinkled on it to make it more delicious.
Idli, vada, and dosa: –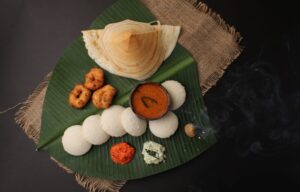 It is a very delicious South Indian breakfast which is very famous in the Karnataka as well as in the south and state like Kerala, Tamil Nadu, Hyderabad. It is a kind of delicious and healthy breakfast which is made from the batter of rice and served with coconut chutney and sambhar. You can find it at every restaurant as well as it is also very affordable. You can choose the test as per your requirement like if you are the spicy things lover then you can go for it because there are many things which are added in this like cheese, Paneer, butter, black pepper, red chili, coconut and many other things which make it so delicious as per your requirement. 
Bhajia: –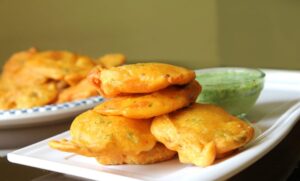 it is also a very delicious dish which is similar to the Pakora. It is made from gram flour and onions and to make it spicy there are many things are added like black pepper, red chili, salt and spices as per your requirement. The gram flour is mixed with the spices and onions then these are fried in the oil to cook it well. These are especially eaten with the green Chutney as well as tea or coffee as a snack you may go for it if you are in Karnataka.
Filter coffee: –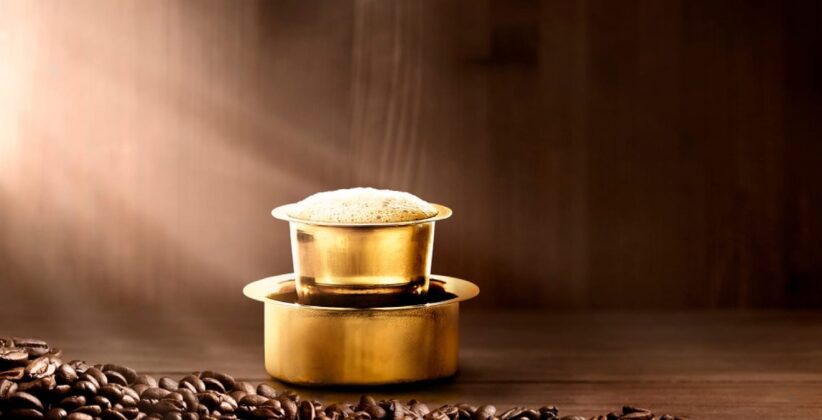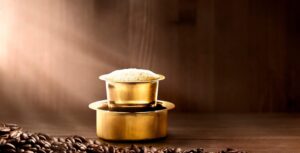 Filter coffee is a very famous liquid in Karnataka which was originated in the 17th century. The filter coffee means fresh coffee which is made by grinding the coffee beans in a powder form. If you are a coffee lover you are definitely going to love filter coffee because of its rich taste.
Gobhi Manchurian: – it is a portion of very delicious food which was originated in India but now it is counted in the Chinese food this is prepared by crisply roasted and fried cauliflower which is toasted with spices and sauces. The ingredients like vinegar, onion, capsicum, garlic and many other spices are chopped to make it more delicious and spicy.
Rolls and parathas: –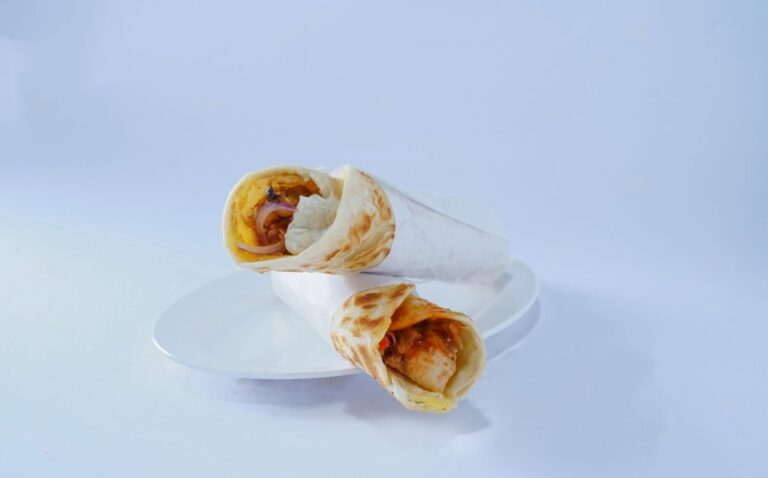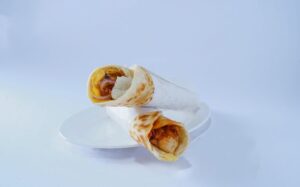 parathas are similar to the bread which was originated in India. It is the best breakfast as well as the dinner. The main ingredient of rolls and parathas is wheat flour which makes it very soft and flaky in taste. It is made by roasting in a pan. There are many things and stuff in this role like spicy onion potatoes and chili if you want. It is out with a Rajma, Paneer, dal tadka, sambhar, and many other things. You can make ingredients as per your choice like Gobi role, Aloo role, material, Paneer roll, cheese roll, and many other things as per your requirement.