Delicious street food of Kerala
Street Food of Kerala, Kerala it is one of the best and beautiful state which is decorated with the beautiful trees, natural water bodies, mountains, tea and coffee leaves with their plantation and many more things which make it so amazing that no one could say no to eat whenever ever you come to visit Kerala. The tropical forest makes it more decorated whenever you visit Kerala and the beautiful edge of beaches gives it a different environment and an amazing beauty to capture into your eyes. So whenever you visit Kerala it is sure that you are going to enjoy it. But the thing is that apart from its Beauty it is also very famous for its food and culture. So today I am going to tell you about some amazing food which is signatures related to Kerala so please stay with us till the end.
Must Read:- Enjoy the Delicious Street Food of Hyderabad – 9 Must-Try Dishes
Street Food of Kerala
Chola bhatura: –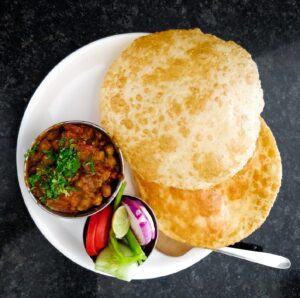 It is one of the tastiest foods which you will find in the streets and near stunning jungles of Kerala. That will make your trip much rememberable because today is a kind of thing which is made with deep frying bread and spicy chickpeas. As the accomplishments the pickles are used which make it so amazing. So whenever you visit Kerala you must try.
2. Sundal: –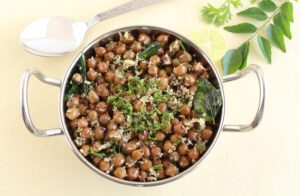 it is a South Indian salad which is so nutritious and delicious to eat. It is a perfect breakfast in Kerala in which the legumes and lentils are fried with numerous spaces and fresh coconut. It is made with chickpeas as well as you can also include moong beans, peanuts, Black eyes peas, corn, and many other vegetables related to the legumes and their families. This is made especially when the Vinayak Chaturthi, Janmashtami, and Navratri festivals are happening.
3. Idli: –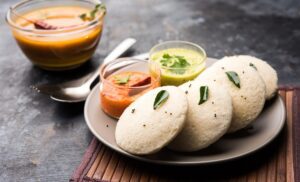 it is one of the very delicious food which is a rice cake and easily accessible in Kerala whenever you visit their streets. It is one of the best and delicious breakfasts of South Indian and as well as the nearest country Sri Lanka. This Italy is made with the rise better when it is fragmented and then it is kept in the fridge for a night then it is made with the steamer which makes it fluffy rice cake. It is used to serve with black lentils which are also called Rasam and coconut Chutney which make it more delicious.
4. Chana chaat: –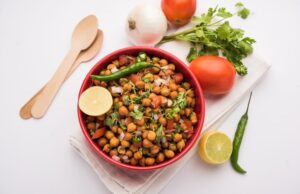 Chennai chat is one of the interesting and delicious breakfasts which is served in hot and cold both depending upon your taste. It is made with the boiled chickpeas garnish it with green chilies, tomato, lemon, bhujia, potatoes, and many other things as per your taste. It is best because it is so nutritious best thing to start your day by eating this.
5. parippu vada: –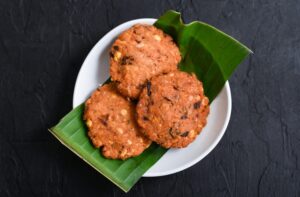 Whenever you are visiting Kerala you must have a crunchy fritted snack to make your trip more convenient. It is made with chickpeas, lentils, onion, curry leaves, cucumber, and many other spices as per your requirement. Mixing the batter of dal Then it is fried in the oil in the circular form which makes it crispy and softer from inside which make it so delicious. This yummy dish it's gluten-free vegetarian and it is also served with Chutney and catch up.
6. Puttu and kadala: –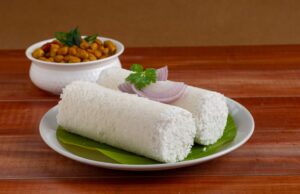 It is a healthy breakfast of Trivandrum. To make it so delicious the rice flour is mixed with the water. So all the air is taken out. To make Puttu kudam The mixture of rice flour and water is filled in the streaming tool which is in the shape of cylindrical. It is used to serve with the banana or with Kadala curry to make it so delicious.
7. Idiyappam: –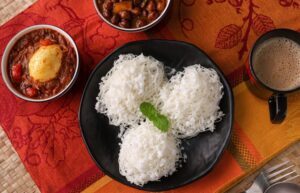 it is one of the best dishes which is Make it to the Kerala and one of the best breakfasts of Kerala. This is made with a crispy rice noodle which is boiled and served with coconut milk and delicious curry. Along with vegetable stew, mushroom korma, kadala curry makes it so delicious. Whenever you are visiting Kerala you must go and eat this.
8. Uttapam: –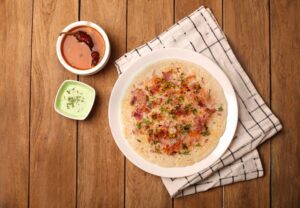 it is also one of the famous and beneficial breakfasts for the people. It is a kind of fluffy and tasty pancake in which rice and soak lentils are used and then grind in the form to make a better and then it is fragmented overnight to make it so delicious. It is made on the hot pan and garnished with onions, chili, sliced tomato, pepper bell, coriander leaves, and many other spices as you want.
9. Dosa: –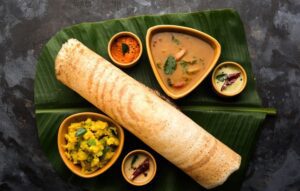 it is also very rich food in the test which is made with the fragmented rice and the lentils better. It is a delicious dish that is high in protein a bit crunchy and crispy to eat. And as per you want crispy masala Dosa or plain masala Dosa you can ask both as per your requirement if you are the spicy lover then you must go with the masala Dosa was the wise you may also go with the plain Dosa. But you must try it because it is made with soaked and blended lentils with rice. It is fragmented overnight and then it is spread on a hot surface of the frying pan in a circular form. It is served with coconut Chutney or with green Chutney. 
10. Parotta:-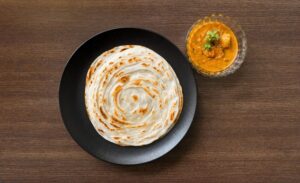 Parotta is one the delicious food which is made with wheat flour. The wheat flour dough is heated through a pan and for garnishing it uses many things like onion, tomato, cheese, and many more things. Which is especially Served with Chutney.