Street food of Sikkim
Street food In Sikkim, India is a very beautiful country and one of the biggest countries in the world and that is why there are many beautiful places are available in India like Sikkim. Sikkim is situated in the North-Eastern part of India playing with the border of Nepal. Sikkim is a very beautiful state of India which is the link full of greenery, mountains, snowfall, and many more amazing things in the world of beautiful Sikkim. Apart from the beauty of Sikkim, there are many things that make it more beautiful, and that is its food.  The food of Sikkim is amazing and there are many street foods are available to make your memories more memorable.
Must Read:- 7 Popular Street Foods of Uttarakhand: A Foodie's Guide
So they are many street food in Sikkim so now we can have a look 
Sel roti:-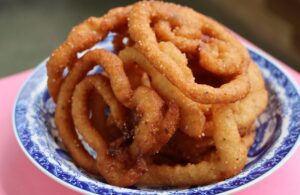 Sel roti is a traditional Nepali hand-made roti, in a round shape bread. It is different from other bread which we have to eat. It is usually prepared during the important festival of Sikkim, Gangtok is a symbol of pure love. The people exchange the sel roti in their important festival. It is mostly available in traditional restaurants in the state. It is crispy in texture.
Sinki:- the preparation of sinki is similar to the gundruk. It is made of taproots of radish. These roots are chopped and after then it put into the bamboo and pressed with straw. The sink is a beautiful dish Sikkim people like it and it is covered by mud and vegetation for a month and the bacteria starting their work. It is doing because to protect for a long time. For during this entire thing it stays fresh for a year. It can be used as a pickle and we have eaten with paranthas.
Chambray: – it is a famous dish of rice they are many types of rice every state have their rice receipt chambray is originated from Nepal and it prepared from various local varieties of rice. This dish served as a pulav and its taste is good with aloo tiki. Best Street food In Sikkim, If you go Sikkim then you have must eat this. 
Kodo ko roti:-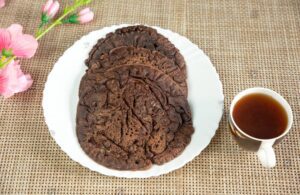 Kodo ko roti is local Nepali cuisine and is adopted by Sikkim. It is a very good dish and it is accompanied by tomato pickle. They are many types of ingredient in it but the main ingredient is finger millet and it also used in making a pancake. And we can serve it with a variety of pickles.
Shimi ko achar:- shimi ko achar is a famous dish of Sikkim and it is made from the string bean. The local vegetable is called shimi. In this dish, we can use sesame seed to increase the flavor of the dish. We can add green chilies to increase the spiciness of the pickle and the lemon juice is also added to increase the sourness. It is a very beautiful dish and the taste is amazing if you go there then you have eaten it.
Must Read:- Goa Vacation: A Guide to 5 Best Places in Goa
Momos:-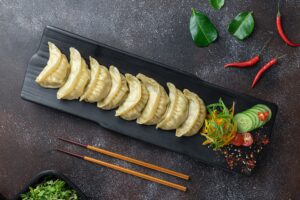 momos are the most demanded dish in India because no one does not love momos and momos is the famous dish of Sikkim and we can say that momos and Sikkim are complementary to each other. In Sikkim, they served you the best momos you ever eat in your whole life. They have a falling of ground meat, but it can available in many varieties of Street food In Sikkim.
Sikkim tea:-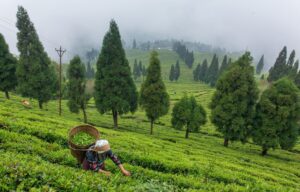 Sikkim tea is a famous tea. It is made of tea leaves from the Temi tea garden in Sikkim. To attract people they can be served Sikkim tea in traditional cups among local dishes And the Best Street food In Sikkim.
Jaanr:- jaanr is a local traditional beverage of Sikkim. They are made from different ingredients such as maize, barley, cassava root, and wheat, etc. are many types such as makai kojaane, simal tarulko jaanr, bhaate jaanr, and jahun ko jaanr are available in Sikkim.
Kinema:- kinema is a popular food. It is made from the meat along with rice. It is a fermented soybean food. It is not much required to present it as a tempting curry.
Must Read:- India Trip: 8 Essential Tips for a Safe and Enjoyable Experience
Sinshnu soup:- Sinshu soup is known as edible nettle leaves that originated from Nepal. Sinshnu soup is served with rice. In this dish, we can boiled nettle leaves with garlic flake and add another flavor to get a rich taste of the soup.
Masauyra curry:- massuyra curry is similar to the Punjabi famous wari. It comes from Nepalese cuisine and it is a popular local dish of Sikkim. It looks like a ball and the main ingredient that forms the curry is the fermented black gram. 
 So they are many ore dishes of Sikkim if you visit Sikkim then you must eat this dish once. So here they are many dishes of Sikkim if what you want to eat in this dish it can available in every tradition or normal restaurant of Sikkim Best Street food In Sikkim.
Must Read:- International Travel Preparation: Essential Tips for Safe and Enjoyable Journey