Best lakes in goa
The beauty of Goa's Famous Lakes, Goa is a beautiful city in India. Goa is famous for many things like its beaches, night out, food drink spots, etc. Goa is the best tourist spot in India when you going to Goa where you feel energetic, relax and claim. Goa is a beautiful attraction place in India. There are many historical buildings, beaches, sports adventures to explore Goa. In Goa rather than beaches, there are many beautiful things are their likes lakes, club, shopping spots, etc. When you visit Goa then you must visit this place also in Goa. There are many things that are famous in Goa like a casino game. 
Beauty of Goa's Famous Lakes
It is very famous in Goa. Goa is the only city where the casino is played. We can enjoy water riding so Goa is the most wonderful city in India if you never GO to Goa then you must visit Goa. it is a famous and attractive part of India. Many celebrities came to explore the beauty of Goa. And Goa is a beautiful destination for the wedding. so many celebrities are deciding Goa as a  wedding destination. And many people came to visit to celebrate our special movement here. So today we read about the famous lakes in Goa many people don't know about the lakes of Goa so if you want to know about this then you stay with us and read about amazing things from Goa lakes.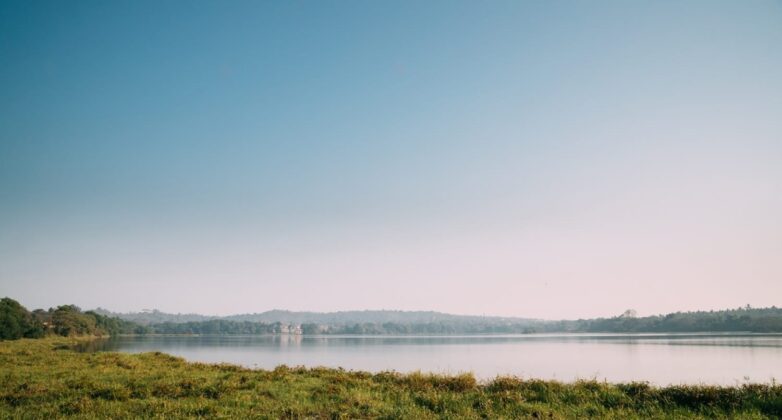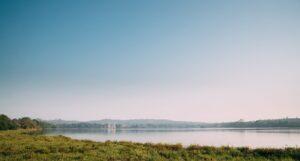 Carambola lake is famous in Goa. If you found bird watching then you must visit this lake in Goa there is a beautiful scene of birds they are many types of bird species – both native and migratory. This is a man-made lake watch built with the purpose of irrigation of the paddy fields in the surrounding area. So the mercy land and abundant vegetation become a heaven for the avian population. So this lake is surrounded by forest area and freshwater are they are then its called carambola bird sanctuary. . The monsoon season is the time when the greenery and beauty of this lake are at the peak but worth watching is ideal in winter months it is located in Kollam North Goa the distance from the Panaji is 15 km and the shortest route is via NH7 48 and the approximate time is taken is 24 minutes to explore the lake.

Mayem Lake: –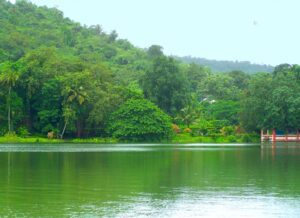 It is also a famous lake in Goa. It is located in North Goa. Mayem Lake is famous for the picturesque attraction of the city for this attraction spot many visitors came here across the year because it is a beautiful attraction spot for clicking pictures and the ideal time to come here is in the month of October to march. This is freshwater lake lies in a hilly forested area which is quite forested and so the view of surroundings from the Lakeside is simply enchanting. Besides here we enjoy the flora and fauna. And you can also take a small trip from here to visit the corjeum fort, Chamundi, and Rameshwar temples or the arvalem waterfall and Mayem wildlife sanctuary. It is located in Mayem, North Goa. The distance from the Panaji is 24 km. shortest route via betim-penha de franca-pomburpa-quitla- aldona.it takes approximant 47 mint to explore this lake.

Netravali lake:- it is situated in a Quaimt Goan village, this is the beautiful lake is locally known as "budbudyachi tali" it means bubble lake. Why it's called bubble leg because the bubble is rising continuously to its surface at different places. Netravali Lake is that every time someone claps near it the bubbles tend to speed up and rise. The best time to explore the beauty of this place is between October and March but monsoon, not a bad time either. Gopinath temple, usgalimal stone age rock, safari, and Mainapi waterfalls and salaulim dam are some nearby attractions that you can visit there and enjoy your tour. It is located in South Goa. The difference distance from the Panaji is 77 km. On the shortest route via NH 66, the proximate time Taken is 2 hours.

Ambulor lake:- it is located near the Verma industrial estate, ambulor lake, it is also known as Verma lake. It is also a perfect place for bird watching. It is surrounded by lush greenery; the freshwater lake is a haven for native and migratory birds. When you visit this place you just seat back ok and relax and enjoy the peacefulness and calmness here. It is located in salcette, South Goa the distance from the is 25 km. The short shortest route is via 66 X approximately 42 minutes.

Arambol sweet water lake:-  it is locally known as vagkolam lake, arambol sweet water lake is one of the fascinating attractions in Goa. This is freshwater lack lies near to the Arabian Sea, which floods it with saltwater quite often. It is fed by hot springs. Thus the mixture of both salt and spring waters makes this lake's water taste sweet-salty.  In this lake, an interesting observation made by locals is that the outline of this lake resembles the silhouette of a playing whale or dolphin. The lake is exactly located around Paliem beach, north of Arambol beach. The distance from the Panaji 35 km. The shortest distance is via queries-arambol-Agarwala road. It takes approximately 1 hour 8 minutes.

Batim lake:- it is located in the small village of the same name, this lake is every bird poacher's paradise. This quaint little lake is flocked by several migratory birds including common coot, northern shoveler, cotton pygmy-goose, gadwall, and many more are there. In this place, many nature lovers and photographers come across the year and admire the bird population at the lake while enjoying the beautiful views from the lakeside. It is located in batim, North Goa the distance from the Panaji is 13 km. The shortest route is via old highway a and NH 66. It takes approximately 24 minutes.

Sarzora lake:-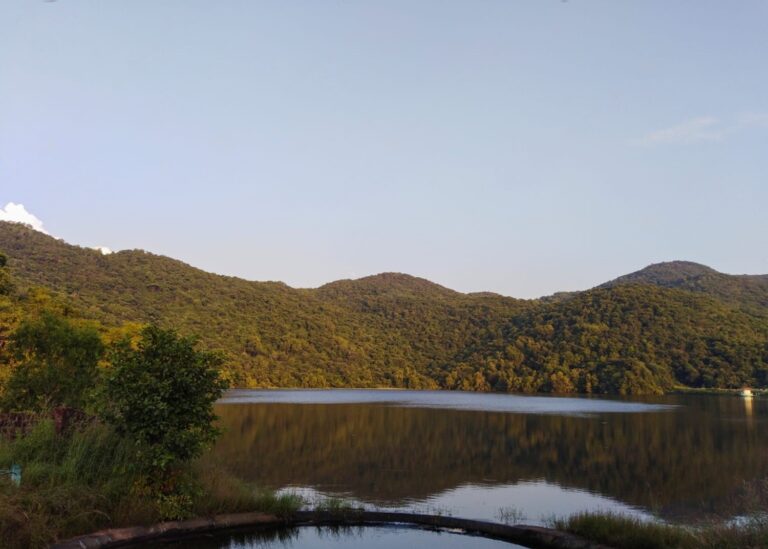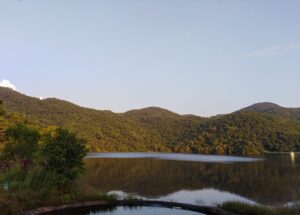 what is one of the most picturesque places in Goa. It is situated about 2 km from the town of chinchinim and at km from the city of Margao, this lake overlooks lush green fields and it is a perfect destination for solitude seekers. You can come here to spend some quality time amidst the beauty of nature. It is located in Dharmapuri, North Goa. The distance from the Panaji 44 km and the shortest route is via NH 66 and the approximate time taken is 1 hour 30 minutes.